As an American with major passport privilege, I always get stressed out when it comes to applying for visas. I'm just not used to it, as my passport allows me to travel to well over 150 countries without a visa or with visa on arrival.
So when I jumped on booking a cheap flight to Baku, Azerbaijan in January, I was actually a little stressed about the visa process. My friend told me that she had had her visa rejected several times. In my head, applying for an e-visa to Azerbaijan was going to be some insane, herculean task.
I was pleasantly surprised to find that applying for an e-visa for Azerbaijan is super straightforward and simple, provided you follow their rules. I did, however, find a few things that I should inform others of, hence writing this post.
Things to Know Before Applying for an E-Visa to Azerbaijan
Not every nationality is permitted to apply for an e-visa to Azerbaijan. Check the official government's list of countries who can apply for an e-visa here. Currently, 95 countries can apply for e-visas to Azerbaijan. I'm not going to give a full list here as these things are subejct to change, and the official website will always be the most up-to-date.
Please note that this reflects my personal experience as an American passport holder traveling in 2018. Your experience may vary for a variety of reasons; I'm just trying to share what I personally learned about the process. And honestly, I'm mostly writing this post to stick it to the cheating e-visa company who nearly scammed $40 out of me before I even stepped foot in Azerbaijan. However, once I started using the official website, applying for an e-visa to Azerbaijan was incredidbly easy and straightforward. Still, there are a few things you should know to smooth out the process.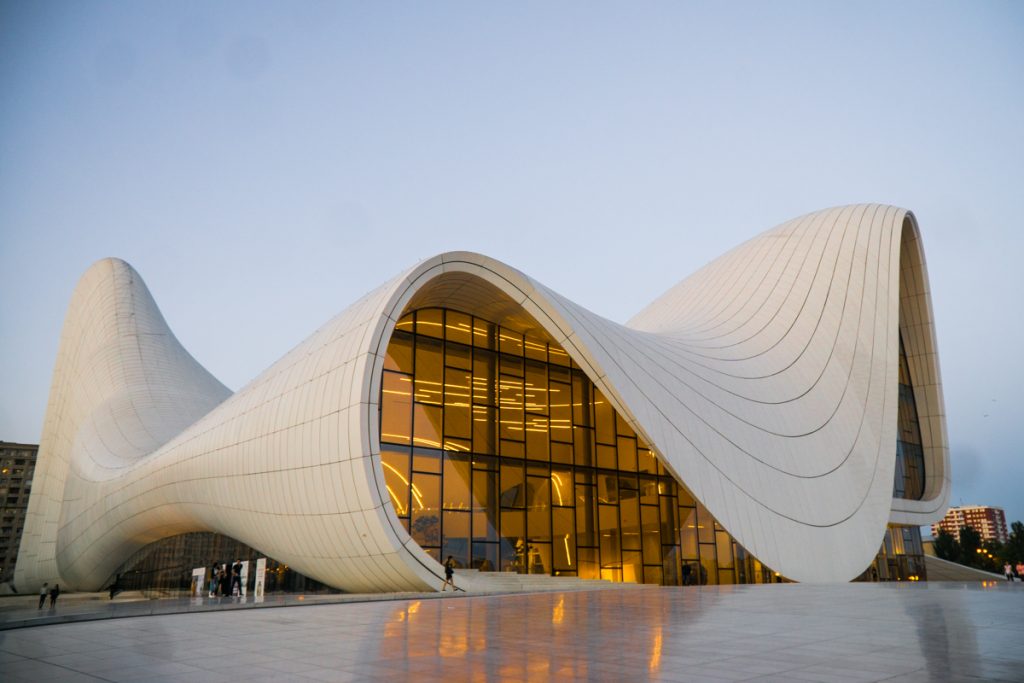 Note: This post contains affiliate links, which means I may receive a small commission if you purchase something through one of these links. Thank you for supporting the free content on this site! For more information on affiliate links and cookies, see my disclosure page for more details.
1. There is a scam company charging nearly 3x the rate – go with the actual government site
Some scam company with better SEO than the actual Azeri government runs a website that charges $65 for an Azerbaijan e-visa, when it actually costs $20 for the e-visa plus a $4 processing fee. The fake site has a very official looking URL: https://evisa.com.az. In actuality, though, you need to use https://evisa.gov.az or you'll be charged nearly three times as much.
If you just search "e-visa Azerbaijan" or some variant of that, unfortunately, the scam site pops up first (in fact, when I just tested it now, the official site isn't even really a search result, but the URL is hidden on the page if you look carefully)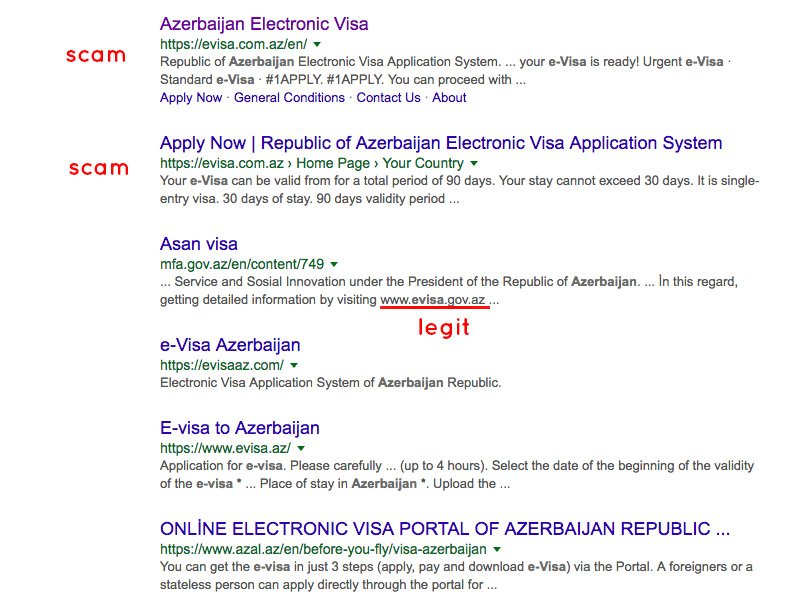 I nearly fell for it! My friend who I was going to Azerbaijan with had gotten her e-visa before me painlessly and paid only $24 USD with the official site. I, however, ended up on the scam site and was shocked when it asked me for $65 USD. I tried to search if there had been some sort of diplomatic spat that raised the price of our visas but could find nothing online… and then I ended up on the legitimate website and realized I had nearly gone through an agency masquerading as the official website.
This happens to a lot of people so please, be careful and check that the website ends in .gov.az and NOT .com.az!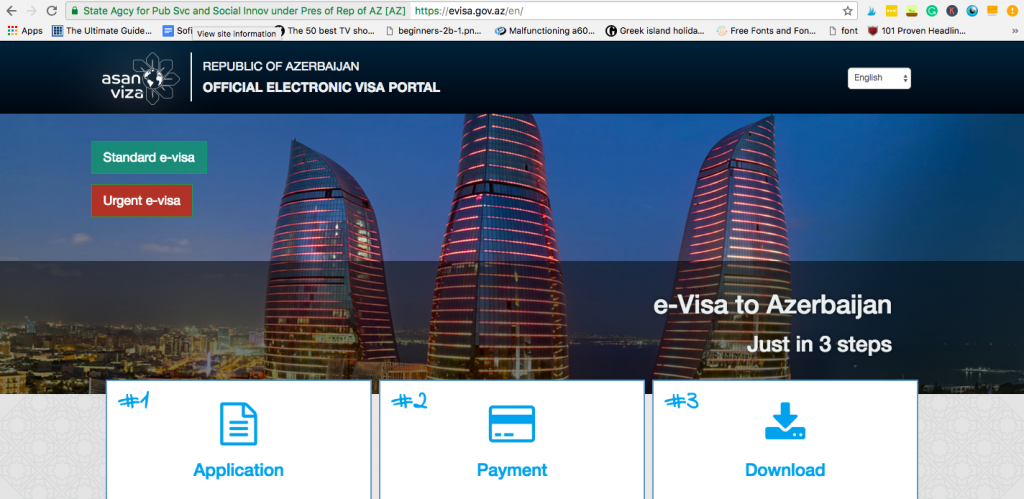 2. You can only get a single-entry Azerbaijan e-visa, so don't leave and plan to re-enter on the same e-visa
The website only gives you single-entry Azerbaijan e-visas, which become used and invalid after you leave the country. If you plan to leave Azerbaijan to visit, say, other countries in the Caucasus and need to return, you will need to apply for and pay for another e-visa after leaving Azerbaijan. Luckily, the e-visas are all issued within 3 business days (3 hours for urgent cases, for which you'll pay $50), so you won't have to spend that much time out of Azerbaijan.
However, your Azerbaijan e-visa is only good for 30 days out of every 3 months, and I don't believe you can use a second e-visa to get around that restriction (please inform me otherwise if that's not the case). So watch your days and make sure you don't exceed 30 days, including arrival and departure days.
Visiting Nakhchivan (assuming you fly) means you stay in Azeri territory and does not count as leaving, so a single-entry visa is fine for visiting Nakhchivan. No special papers or visas are needed for Nakhchivan.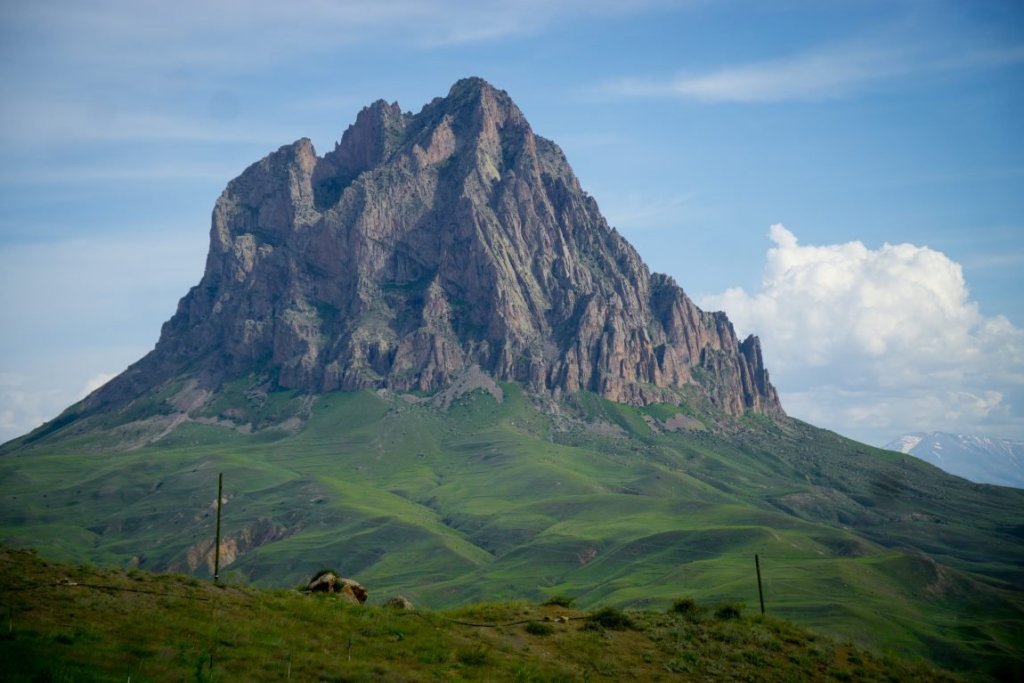 3. You can visit Armenia before or after Azerbaijan, but not Nagorno-Karabakh
It is not a problem to get an e-visa for Azerbaijan if you have visited Armenia. I personally visited Azerbaijan first, before Armenia. However, I can point to several friends who have visited Azerbaijan after visiting Armenia, and while some of them were asked a few questions, absolutely no one was denied entry.
That does not go for the territory of Nagorno-Karabakh, which in international eyes is Azerbaijani territory that Armenia illegally controls. I'm not going to get into the politics or my opinion of it, but do know that if you go to Nagorno-Karabakh and try to enter Azerbaijan, deportation is the best case scenario. People have been extradited from other countries, sent to Azerbaijan, and jailed for visiting the Nagorno-Karabakh region. I do not recommend lying on your Azerbaijan e-visa application if you've visited Nagorno-Karabakh.
4. They are very, VERY fussy about writing your name properly on the visa application form
If you want a laugh, check out the PDF advising you on how to fill out your form and count how many times they write "It is wrong!"
But seriously, your visa information will be compared against a database, and if entered incorrectly, it will be denied. My friend either forgot to put her middle name or put it in the wrong section and her visa was denied. However, luckily, if you need to make a change to your Azeri e-visa you can do so rather easily. It costs 5 USD to fix and it takes about 3 hours to make the change.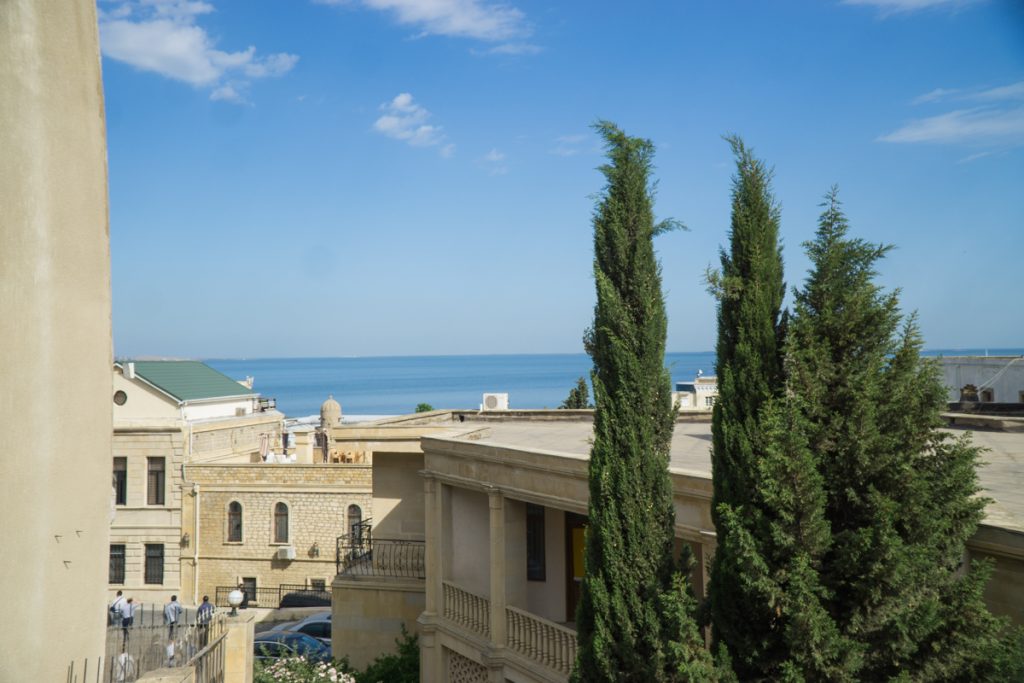 5. Be sure to print your e-visa
This should be obvious but you will need to print your electronic visa for Azerbaijan and present it alongside your passport when you arrive at the border. There are kiosks in the airport that some countries use for visa on arrival but if you have an e-visa you can bypass these kiosks and just go straight the passport control.
6. You need at least 6 month's validity on your passport
This should be common knowledge by now, but ensure that by the time you enter Azerbaijan you will have in excess of six months validity left on your passport. This doesn't just apply for Azerbaijan but for virtually every country, and many airlines will not even let you board the plane if you have less than six months remaining on your passport, even if the country itself would let you in. So play it safe and make sure you renew your passport if needed.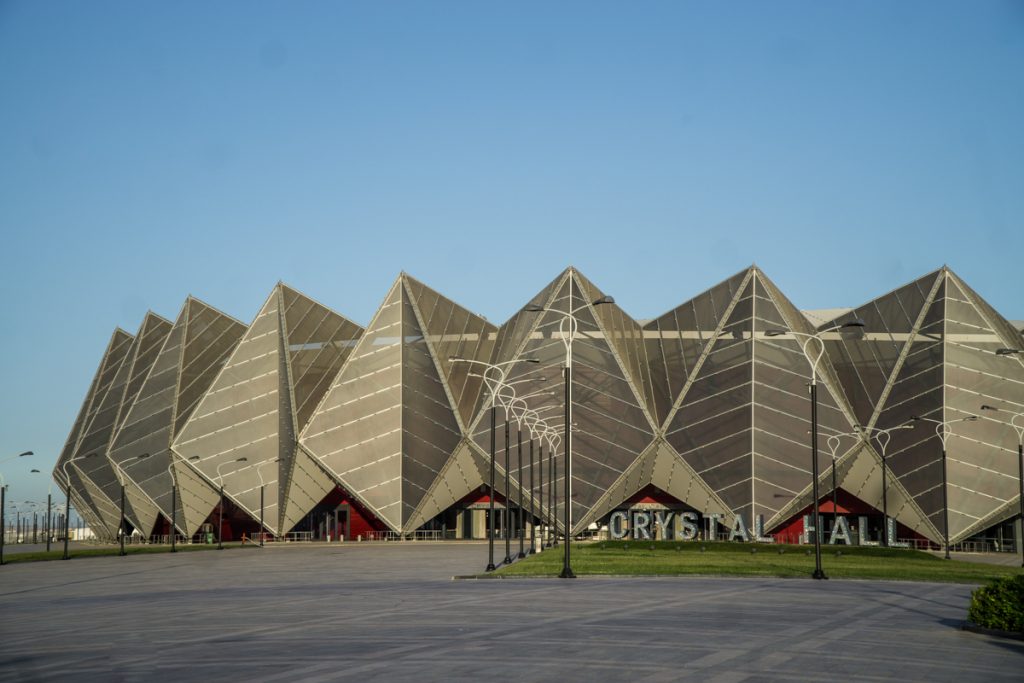 7. You must register if your stay is 10 days or longer or if you're moving around the country
You thought you were done when you entered Azerbaijan with your printed e-visa in hand? HA. There's one more byzantine hoop you may need to jump through (or rather, make your hotel jump through). If you are only staying in Baku and not leaving the residence address (your hotel, hostel, etc.) you entered on your application, you're fine.
But if you plan to visit a second place in Azerbaijan, or if you are planning on staying more than 9 days, you will need to register. Luckily, you can have your hotel register you and it's not a problem. They will need to see a printed copy of your e-visa (so keep it with you after you've been stamped into the country) and your passport and it will only take them about an hour to do the paperwork and less than 24 hours to get confirmation. Keep ahold of your confirmation e-mail in case any issues arise.
Registration is free and your hotel should not charge you for it.
Have you applied for an e-visa to Azerbaijan and have anything to add? Let me know in the comments!
Allison Green is a former educator turned travel blogger. She holds a Masters in Teaching and a B.A. in English and Creative Writing. Her blog posts merge her educational background and her experience traveling to 60+ countries to encourage thoughtful travel experiences that both educate and entertain. She has been a speaker at the World Travel Writers Conference and her writing, photography, and podcasting work has appeared in National Geographic, CNN Arabic, CBC Canada, and Forbes, amongst others. Now based in the San Francisco Bay Area where she grew up, she has also lived in Prague, Sofia, and New York City.