London in winter is lovely, especially in the period right before Christmas.
The Atlantic jet stream keeps the winter weather rather mild compared to the rest of Europe which regularly drops below freezing, yet it's still cold and crisp enough that you want to bundle up in all of your coziest clothing.
If you're planning an upcoming wintry UK trip, you're probably wearing what to wear in London in winter – I've been to London in winter twice and early spring once, and each time I've been able to refine my London packing list bit by bit.
Whether you're planning to spend 4 days in London this winter or even longer exploring the UK in the cold, this wintry London packing list will keep you warm and toasty through all of it.
Since shopping in London is so expensive thanks to that dastardly strong British pound, I recommend you buy what you need to pack for London in winter beforehand, as it'll save you money and time on your London trip.
How to Dress in London in Winter
I lived in New York for nearly a decade. When I first arrived in New York from California, I remember feeling a weird sort of pressure to look ridiculously fashionable all year round, even when the temperatures were low. I tried and failed to look cute in wool pea coats before realizing that those were made for people with warmer blood than mine.
You don't need the warmest ever clothing for London in winter, since the average winter temperatures range between 2 °C and 10 °C (that'll be 35 °F and 50 °F, for my fellow Americans out there who are confused by the metric system). It rarely snows, though it is possible.
However, I do find London winter to be colder-feeling than the temperature suggests because of all the humidity in the air from the Atlantic jet stream, so you may want to take the actual temperature reading with a grain of salt.
If you're planning on walking around London a lot, you will want to dress warmly so that you stay comfortable and motivated to see as much of this beautiful city as you can, especially around Christmastime in London when the city is at its prettiest!
You also don't need to dress impossibly posh. Newsflash: not everyone in London is as stylishly dressed as Kate Middleton. Dress neatly but comfortably and you will fit in fine in London.
Generally, Londoners don't wear extremely bright colors in the winter: think mostly shades of tan, gray, and black, with a few stylishly colorful accessories.
That said, if you want to punch up your wintry London outfits with your usual colorful clothing, no one will bat an eye – London is a city where locals frequently express themselves and their personalities through their clothing.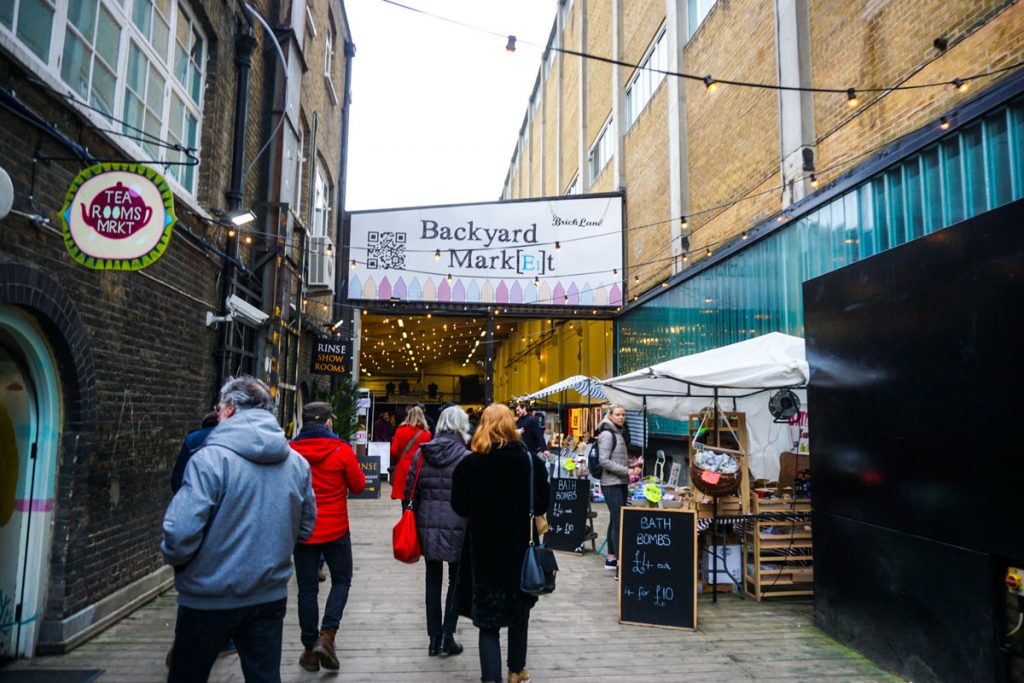 Note: This post contains affiliate links, which means I may receive a small commission if you purchase something through one of these links. Thank you for supporting the free content on this site! For more information on affiliate links and cookies, see my disclosure page for more details.
London in Winter Packing Basics
There's no need to buy an entirely new wardrobe to pack for a winter trip to London, especially if you come from a place that already has cold winters.
This list may seem silly for people who live in, say, New York or Central Europe who are used to cold winters. But for me, I needed help to understand what to pack for London in the winter.
I've outlined a few of my favorite London winter clothing necessities below, in case you need some cold weather clothing recommendations coming from a warmer climate.
However, if you already have all the cold weather gear you need, feel free to skip below, where you'll find a more general London winter packing list.
Best Outerwear for London in Winter
What coat to pack for London in winter depends on how warm you like to be. I personally run cold and come from a place where winter barely exists: where people freak out and pull on the Uggs and jackets as soon as temperatures drop below 50 °F/10 °C.
Two years after I moved to New York, I finally invested in a North Face down jacket and it made my quality infinitely better than when I arrived and kept trying make flimsy wool pea coats work. This is the North Face parka that I bought. I love that it comes down to mid-thigh, which makes a world of difference over a jacket that ends at the hip. You have no idea how much heat you lose in that area!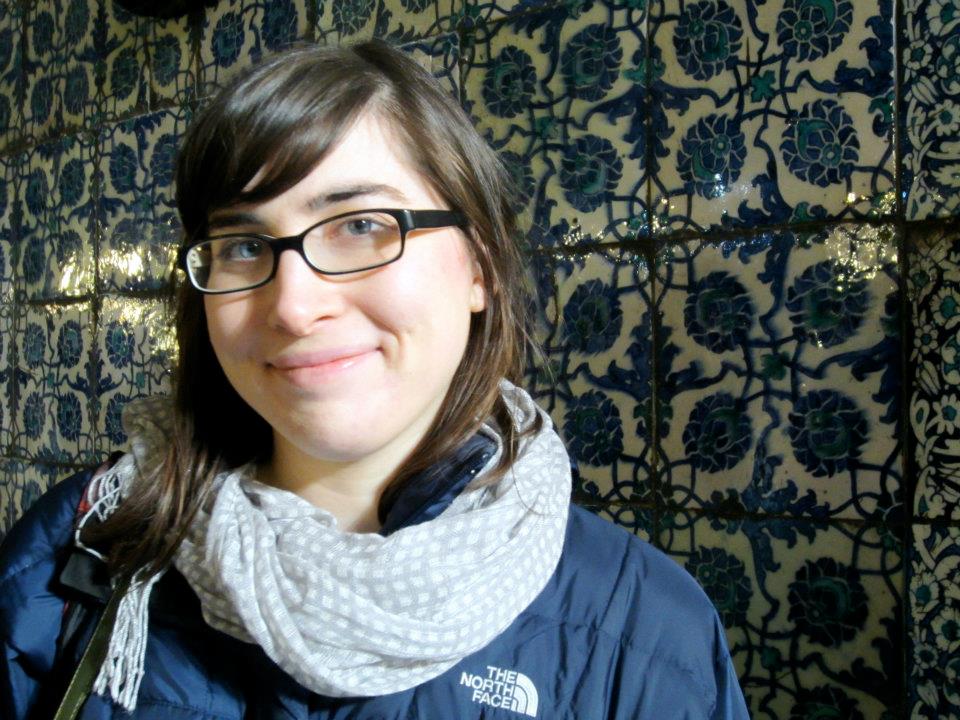 However, I do think that jacket may be a bit overkill if you're planning to just visit London in winter and nowhere colder. Instead, I'd probably recommend a version with inner layers that you can remove, like this 3-in-1 Thermoball Triclimate jacket from North Face which includes a small down layer, a waterproof shell, and the ability to combine them both into one.
While North Face gear is pricy, it will last you a lifetime, as North Face quite literally has a lifetime guarantee (hold onto your receipt though just in case). This isn't sponsored – I've paid out of pocket for every piece of North Face gear, just for the record! I tested this guarantee when my zipper came unstitched after two years of heavy use, wearing it every day including when I was biking to work in the winter. North Face promptly fixed it up and sent it back as good as new.
If you can't afford to invest in a warmer jacket at the moment, I've also had success pairing a small down liner underneath a less-warm jacket or coat to create a 'hack' of the above jacket. I've used a small down jacket from UNIQLO – the Ultralight Down. (You can buy a knock-off version here)
I do this when it's not too cold (read: around 40°F / 5 °C  but no colder) and I want to get away with wearing a cute coat that isn't exactly winter-approved, like my leather jacket. I simply add it as a layer between my sweater and my cute jacket. It's not the most streamlined look, but it is good if you don't want to spend a lot on a winter coat or are packing the light the way I was for this winter trip.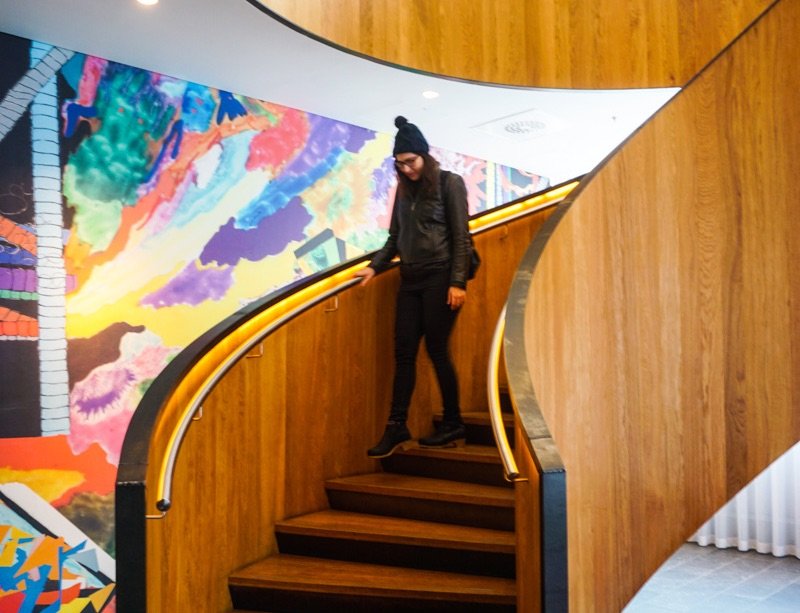 Best Shoes for London Winters
London gets very little snow in the winter, so there's definitely no need to pack snow boots. What you do need, however, is something waterproof, as London is quite rainy all winter.
One of the most classic shoes to wear in London in winter are wellies, aka rain boots. I've worn my Hunter rain boots during New York rainy days quite often and they've always held up nicely, but I don't typically travel with these as they're hard to fit in a carry-on and uncomfortable to wear on the plane. However, if you're traveling with a larger suitcase and you can fit a pair of rain boots, these would do quite nicely for London.
For me, the winter boot I can't live without are my Blondo waterproof leather boots. I bought this pair in 2008… which means I'm celebrating my 10-year anniversary with them this year, which is longer than most of my friendships and definitely every relationship I've been in. In 10 years of heavy use, I've only had to get them resoled once, which set me back about $60 in NYC. However, for a pair of shoes I wear on average 3 months per year, it was 100% worth it. It's no wonder it made the cut for my favorite travel shoes!
It's been literally a decade since I bought these boots, so the exact original version I bought is no longer available, but these look exactly like the ones I have.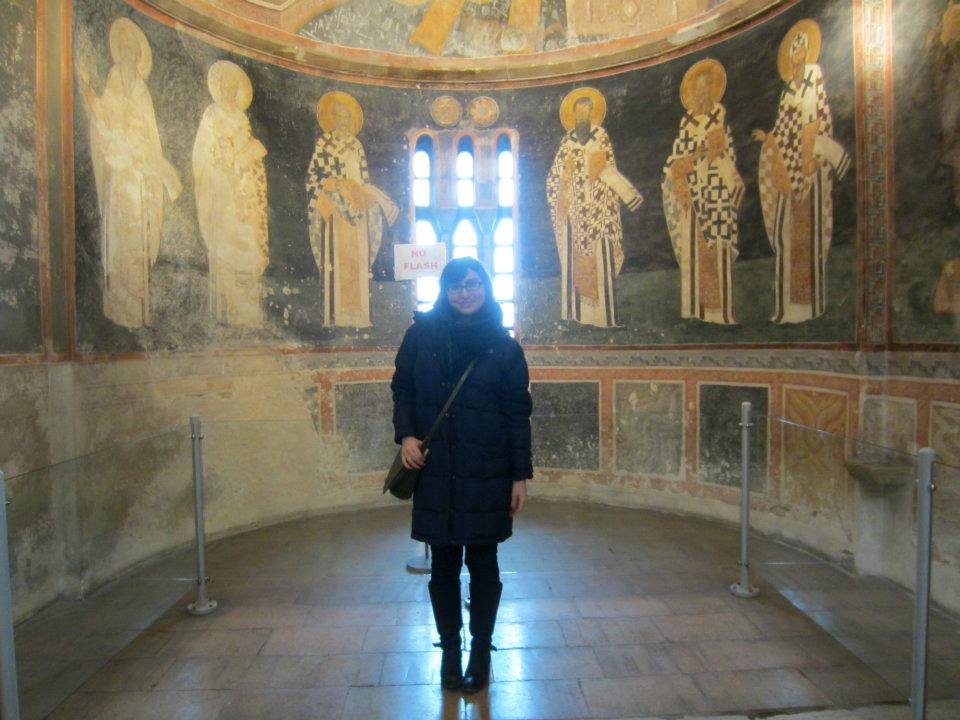 However, sometimes I don't want to pack heavy boots, and for those trips I've opted for my lovely Dansko ankle boots. They have a faux-wooden sole so they're super stylish and the black nubuck leather is basically scuff-proof. They're not technically waterproof, but I have waterproofed them and they now hold up great in all types of weather. They're also super comfortable for long walks. You can see them in the photo of me in the staircase above.
One last not: Be sure to pair your winter boots with proper wool socks. No matter how insulated your shoe is, it won't do much good if you are wearing thin, crappy cotton socks (another thing that took me several years to learn… why do I suck at winter so badly? Oh yeah, California). I invested in these Smartwool socks after much hemming and hawing about the price and I'm so glad I did. You don't need that many pairs because you can actually re-wear them a few times before they get smelly because wool is so odor-absorbent and magical.
Accessories for London in Winter
This is really what makes or breaks whatever you decide to wear in London. As long as you have a hat, gloves, and scarf, you can almost get away with wearing whatever you want – as long as you have the right jacket and shoes.
In terms of a hat, I recommend wearing a tightly-knit hat that fits firmly on your head, covering your ears completely. Bonus points if it is lined with fleece! I lose my hats constantly so I go through several each winter, but I do recommend a beanie-style knit hat kind of like this one.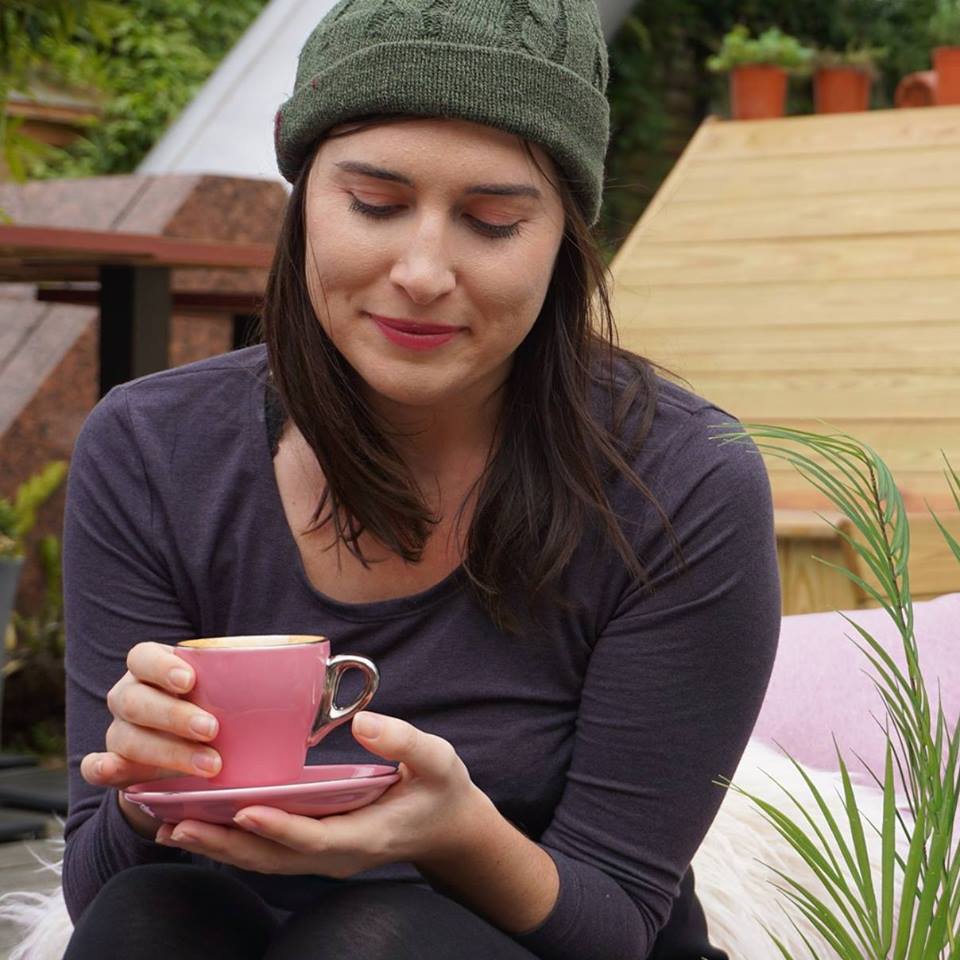 When it comes to gloves, you're going to want something that is touchscreen compatible and warm, but you don't need something waterproof or crazy high-tech. I recommend a simple pair of gloves like these ones. You'll have your hands in your pockets most of the time anyway!
For scarves, I recommend the biggest, most wrappable scarf you can find. If you can tolerate wool (I can't, except for socks, because of my ultra-sensitive skin), then get the wooliest monstrosity you can find. I tend to go for something huge, chunky, and made of acrylic which is easier on my skin. I prefer an infinity style knit scarf for winter that I can wear super tight around my neck to keep in as much warmth as possible.
Now, I'm going to let you in on my #1 secret weapon when it comes to what to wear in London in winter… fleece lined leggings. These leggings are magic when it comes to surviving just about any winter. If you can tolerate wool, you'll probably be even warmer with something like these merino wool leggings. But since I can't, I substitute fleece-lined leggings like these ones. On a cold day, I typically wear them underneath a pair of jeans and I am toasty warm all day long. I prefer the ones without feet because they sag less during the day, and then I can wear my own warm wool socks with them.
I think that's pretty much it in terms of accessories. If you get cold really easily, you may want to throw in some thermal tops to wear as a base layer as well. 32 Degrees (my preference) and UNIQLO make good ones.
Clothes to Wear in London in Winter
If you've followed my advice up to this point — warm jacket preferably with down, fleece-lined leggings, all the winter accessories — you can actually get away with wearing pretty much whatever you want with them. I tend to choose a lot of sweater dresses because I am lazy when I travel and don't like to pack a lot of different things that I have to mix and match. But you can also just wear jeans and sweaters on your trip so long as you have the appropriate winter accessories, shoes, and outerwear.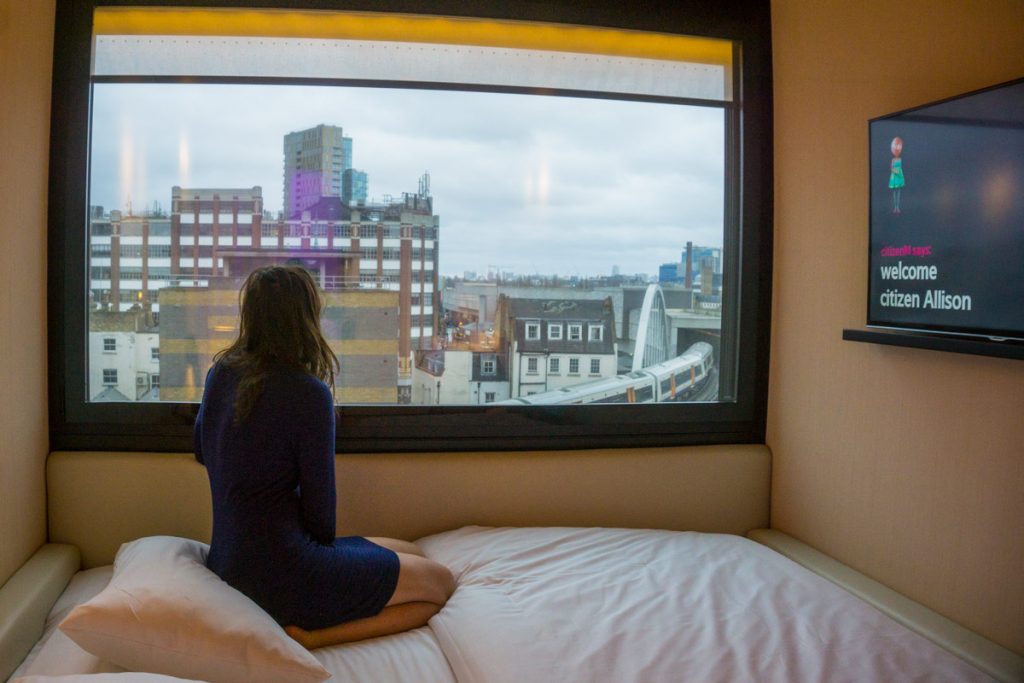 Here's my basic London packing list, winter edition (enough for 1 week – feel free to add or subtract depending on the length of your trip!)

What Else Should Be On Your Winter in London List?
Once you've figured out what to wear in London in winter, you can focus on the details of your London packing list. Nothing is really that London specific but are related to how you'd normally travel, anyway. London has basically everything you need, so don't be worried if you forget anything. There is a Boots or pound shop on nearly every other corner that should have what you need.
Toiletries
Electronics
Random
Allison Green is a former educator turned travel blogger. She holds a Masters in Teaching and a B.A. in English and Creative Writing. Her blog posts merge her educational background and her experience traveling to 60+ countries to encourage thoughtful travel experiences that both educate and entertain. She has been a speaker at the World Travel Writers Conference and her writing, photography, and podcasting work has appeared in National Geographic, CNN Arabic, CBC Canada, and Forbes, amongst others. Now based in the San Francisco Bay Area where she grew up, she has also lived in Prague, Sofia, and New York City.