By now, I should know how to pack for pretty much anything. After all, I've been traveling more or less full-time for the better part of the last two years, from climates as diverse as the tropical beaches of Bali to the arid summer deserts of Morocco to the far Arctic north of Sweden in the middle of winter.
And yet somehow, nothing had me spinning my wheels in confusion than figuring out what to pack for Iceland in summer.
I had packed pretty carefully for a 6-week summer trip that would encompass Eastern Europe (warm but rainy), the Faroe Islands and Iceland (cool, windy, and occasionally stormy), and Portugal (hot AF). But still, the day before I left Kiev for Copenhagen to begin my Iceland and Faroe Islands trip, I found myself tearing through the city's malls hunting for extra clothing.
Spoiler: my summer Iceland packing list that I originally made sucked. I had to pick up some emergency leggings in Denmark at a premium, right before heading north. And I spent my first two days in Iceland freezing my ass off as a freak wind storm made the normal-seeming temperatures feel like ice cold daggers. Luckily, the weather picked back up and I didn't succumb to hypothermia in Iceland in the middle of summer.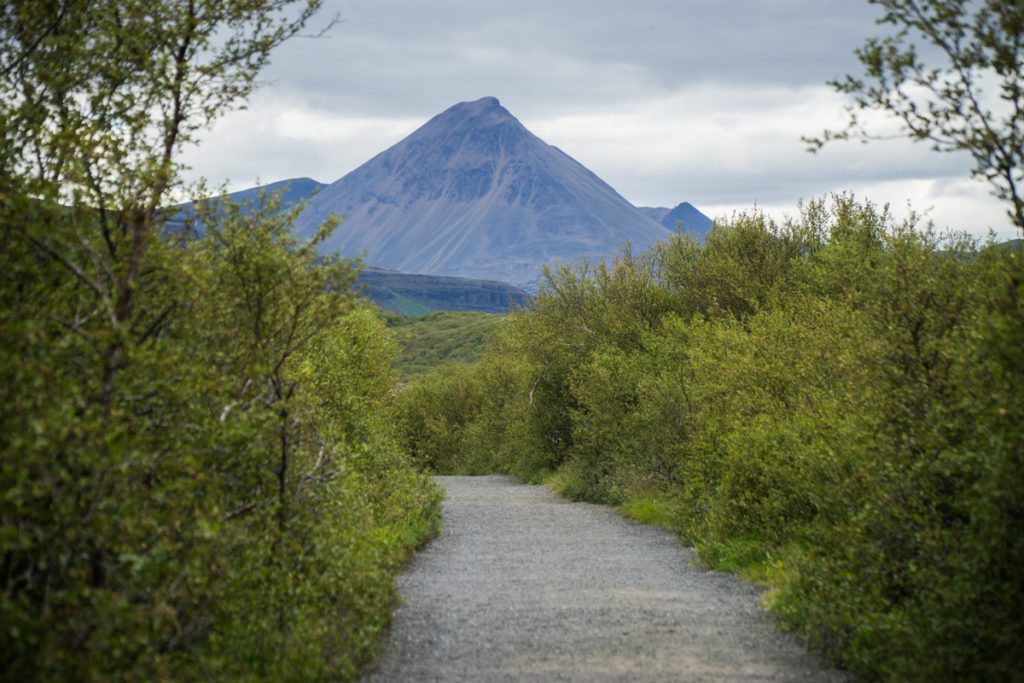 Note: This post contains affiliate links, which means I may receive a small commission if you purchase something through one of these links. Thank you for supporting the free content on this site! For more information on affiliate links and cookies, see my disclosure page for more details.
The Dumbest Mistakes I Made When Packing for Iceland in Summer
Since I screwed up so royally on packing for Icelandic summer, I thought I'd outline a few of the most bone-headed mistakes I made so you don't do the same.
Underestimating the wind
The enemy in Iceland in summer is not the cold, but the wind. I made one of the worst jokes of my life when I joked to a friend that Iceland should be called Windland, not Iceland. I know, I cringed too. The first two days I spent in Iceland were some of the windiest days I've ever experienced.
Not packing a hat
I remember wondering if I should bring my hat with me to Iceland and then apparently deciding against it. Well, I surely regret that on my first days in Iceland which I spent with my flimsy hood of my rain jacket drawn as tightly as I could aroound my head. If there is any wind or cool weather, it will feel even colder because the combination of high humidity and low temperatures can get nasty quickly.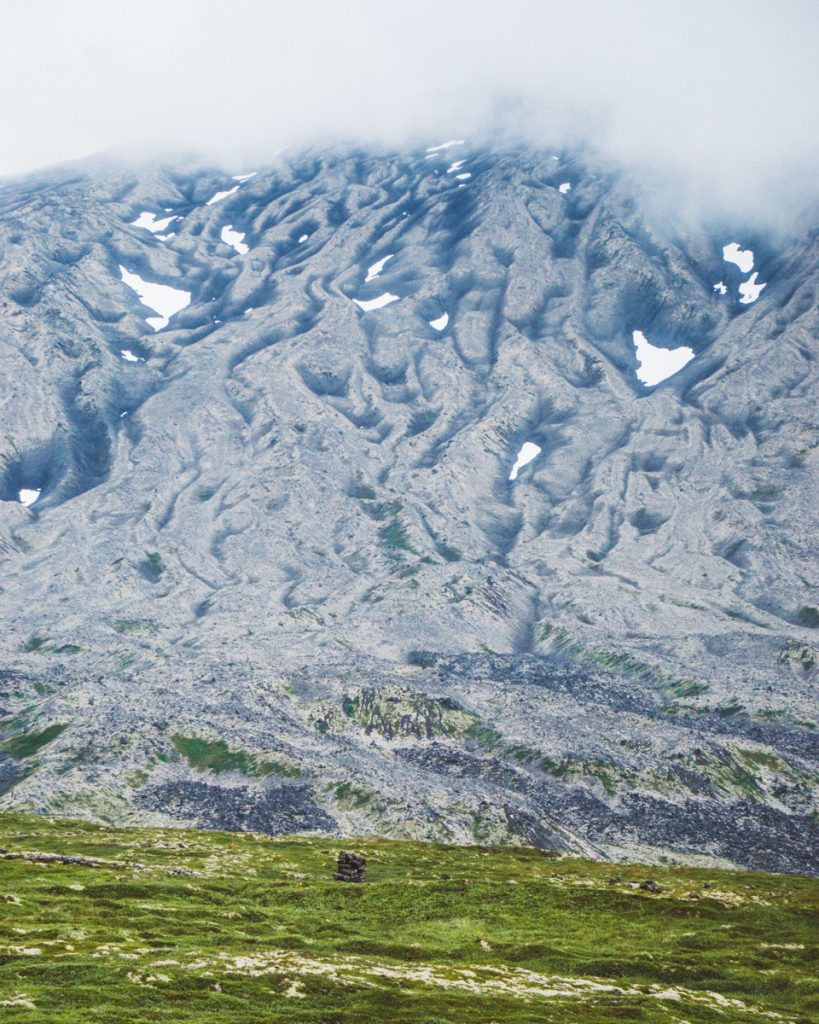 Not bringing enough layers
Despite the wind my first two days in Iceland, I had objectively good weather for the rest of my time. Daytime temperatures in August were pretty stable around 10 °C / 50 °F, with a few days even exceeding that. Mornings and evening were a little chillier but not by much. Still, like I said about the humidity, 50 °F in Iceland feels a lot colder than it will somewhere else. I had packed a nice rain jacket and some long sleeve Ts but I was often cold on top. Meanwhile, had I not packed some last-minute leggings to layer under my jeans on the colder and windier days I would have been quite unhappy. So, even though the weather report in the week before packing may seem warmer than expected, it doesn't mean that you should suddenly bring a bunch of light clothing. The wind and humidity from being surrounded by ocean will make everything feel much chillier, even in summer.
What to Pack Everything In
Most people who travel to Iceland do a road trip around the country, which is by far one of the best ways to experience Iceland. This is what I did, embarking on a 7-day road trip through Western Iceland. If you are doing a road trip, you'll want to be sure you have an organized packing system, because you'll be changing hotels every night or every few nights, and packing and repacking your bag will get annoying.
Meanwhile, I usually swear by having a backpack for travel, but if you are doing a road trip I think having a suitcase isn't a big deal as you'll never really have to take your suitcase much further from the parking lot to the hotel. Still, I've included my best backpack recommendation below, which is carry-on friendly.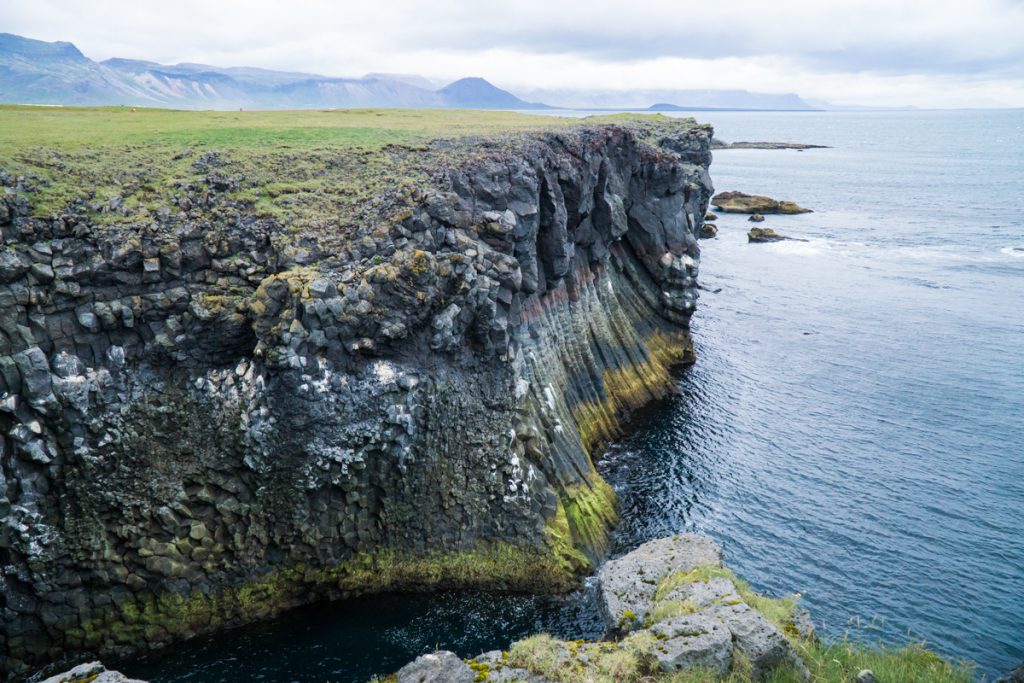 Most Essential Things to Pack for Summer in Iceland
When packing for Iceland, I actually recommend to overpack rather than underpack. Things in Iceland are so expensive that it's better to pay for extra baggage than to go shopping once you arrive. I needed to buy a hat in Iceland and the cheapest one I could find was $40 – until I got lucky and stopped in a gas station and found one for around $10. So, better to pack well beforehand and avoid any surprise expenses.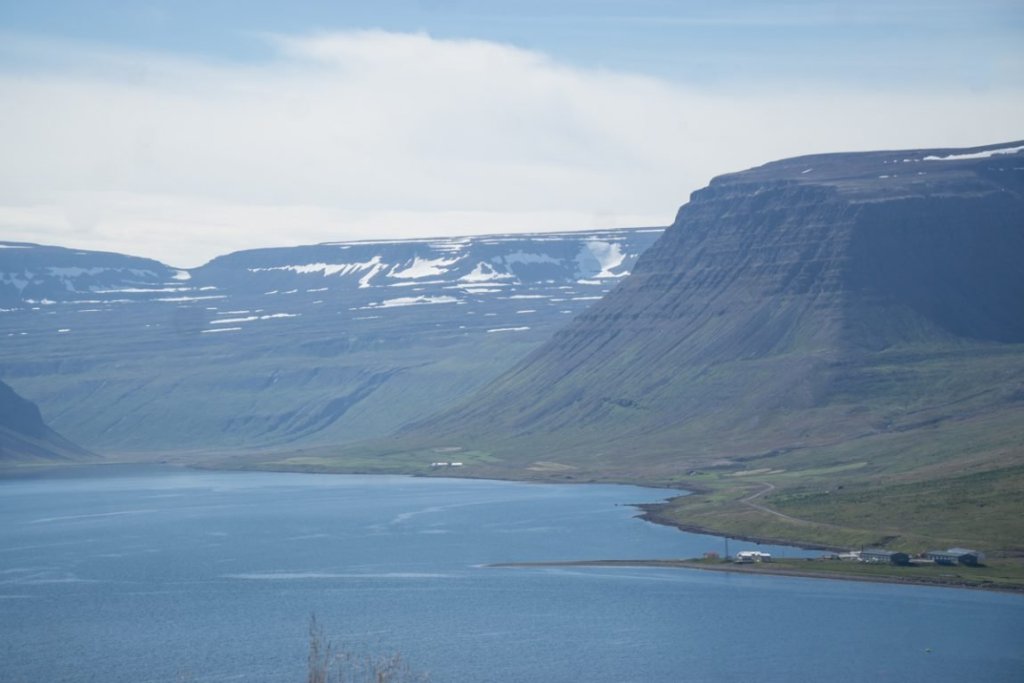 What to Wear in Iceland in Summer (Women)
Like I said above, I found it surprisingly hard to pack for Iceland in summer. I felt like I was getting mixed messages: the weather patterns suggested that Iceland would be warmish, but knowing Iceland, I felt like I'd need to dress even warmer than what I would normally wear in those temperatures.
I ended up underpacking for Iceland because I was trying to keep my backpack light and Iceland was but one small (cold) part of an otherwise warm, European summer trip. That was a mistake and as I checked the weather reports for Iceland in Kiev I ended up panicking and needing to buy a bunch of extra clothes as well as new hiking boots for Iceland a few days before my trip.
I ended up needing all of those things (and still could have done with some extra layers) so learn from my mistake and pack extra for Iceland.
This part of the packing list is for women but for men, just bring plenty of layers and a waterproof jacket and waterproof boots and you'll be good!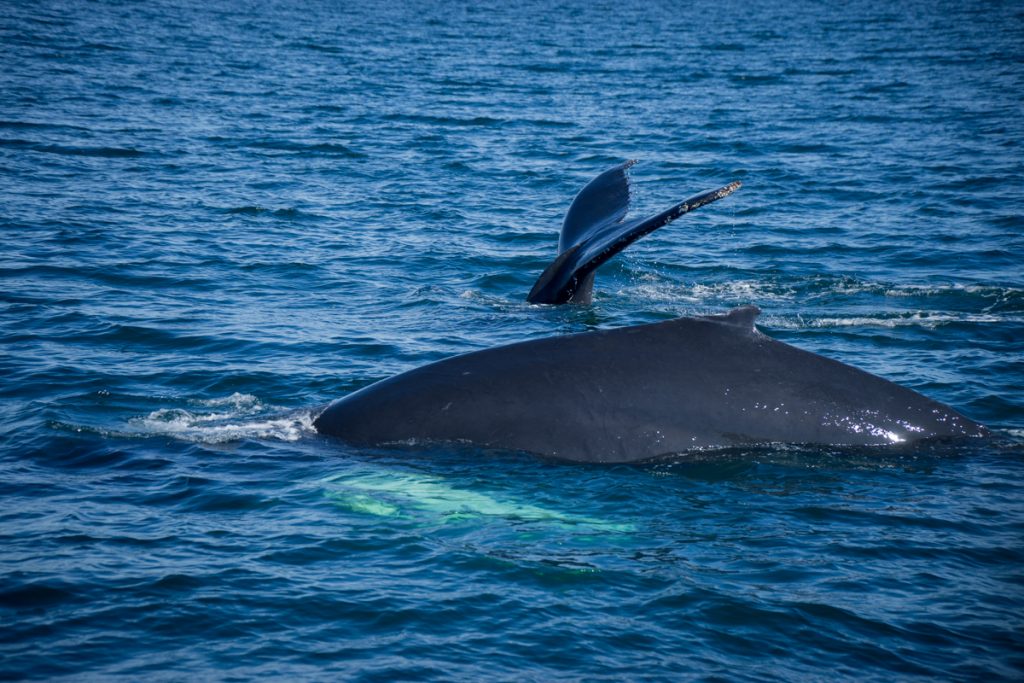 What to Pack for Staying in Hostels in Iceland
If you plan to stay in a hostel in Iceland, there are a few extra things you should be sure you have on your Iceland packing list.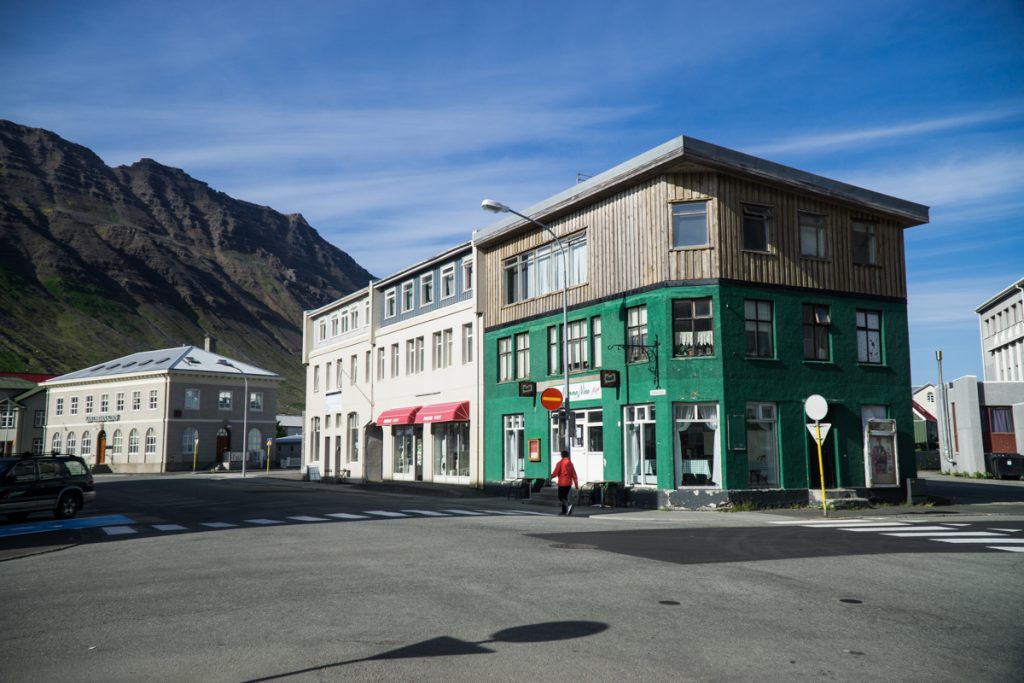 What Toiletries to Pack for Iceland
You should bring pretty much everything you need so you can avoid high Icelandic prices. Here's a quick cheat sheet, but bring whatever you would for your normal trip but pay extra close attention that you have facial sunscreen and a moisturizer, my two biggest travel essentials for Iceland in summer.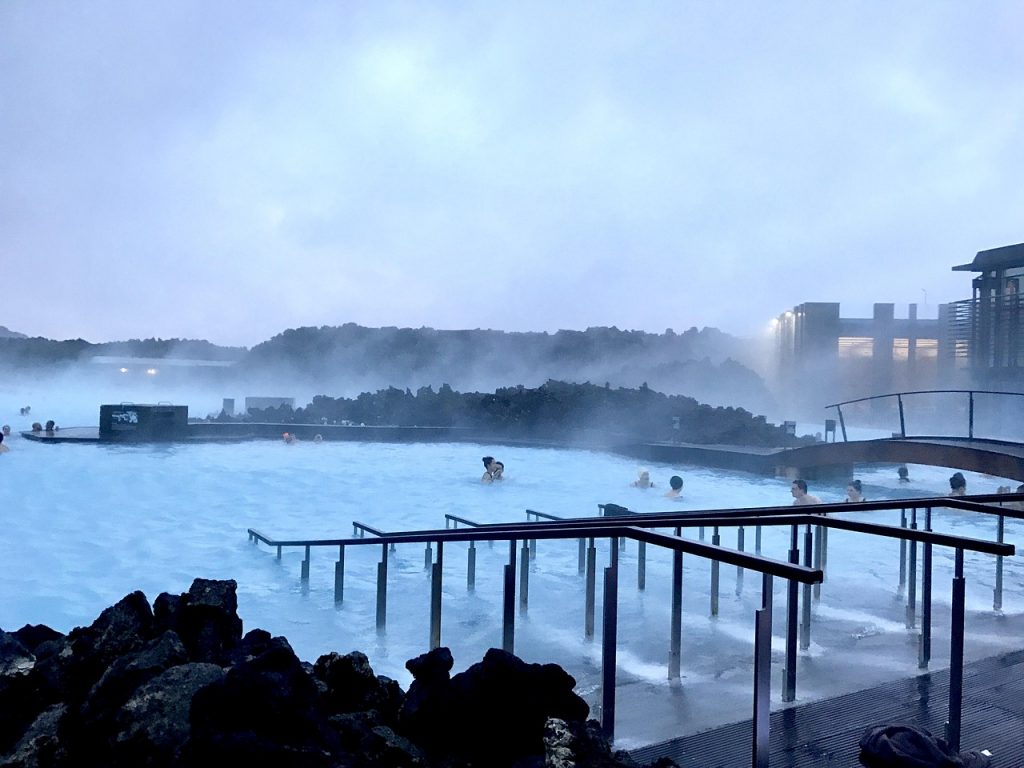 What Electronics to Pack for Iceland
Obviously, you're going to want to bring plenty of photography gear! I highly recommend having a professional-grade camera as opposed to your smartphone if you are serious about getting the best photos. A tripod and some ND filters will also come in handy if you want to step up your photography and get good waterfall photos, high quality selfies, and sunset/sunrise shots.
Of course, what you will want to bring on your trip will depend on how seriously you take photography and how much you want to "unplug" on your trip. As a travel blogger, I bring my entire life with me on the road, which includes a laptop, camera, multiple lenses, smartphone, GoPro, and more.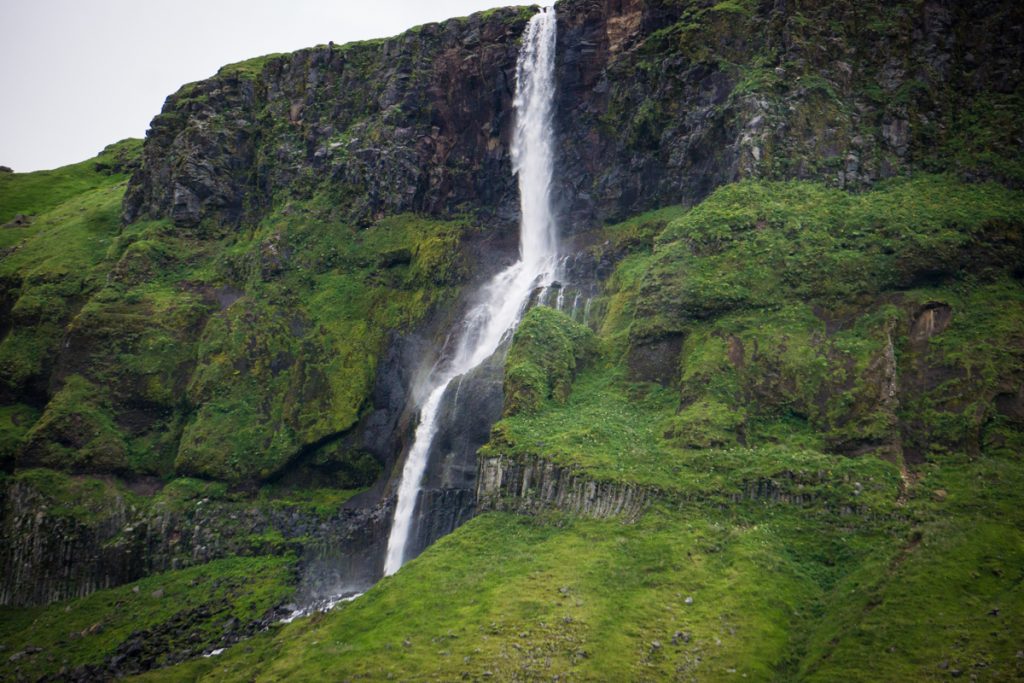 ***
While this sounds like a lot, I was able to fit it everything on this summer Iceland packing list into my 44L backpack and my daypack  – mostly because of packing cubes, picking multi-purpose clothing, and wearing my heaviest layer on the plane!
Is there anything I've forgotten? Is there anything else you're wondering if you should bring? Let me know in the comments!
Allison Green is a former educator turned travel blogger. She holds a Masters in Teaching and a B.A. in English and Creative Writing. Her blog posts merge her educational background and her experience traveling to 70+ countries to encourage responsible, enriching travel. She has been a speaker at the World Travel Writers Conference and her writing, photography, and podcasting work has appeared in National Geographic, CNN Arabic, CBC Canada, and Forbes, amongst others. Now a full-time traveler, she has lived in Prague, Sofia, New York City, and the San Francisco Bay Area.