With its breathtaking architecture, darling bistros, and stunning pedestrian paths along the Garonne River, Bordeaux is a city you have to visit on your France trip.
Even better, the city of Bordeaux is conveniently at the heart of the region's wine country!
And Bordeaux is home to some of the world's best wineries, so why not take a wine tour from Bordeaux while you're there?
Whether you like it white, red, or sweet, there's a bottle of Bordeaux to match anyone's tastes! (Yes, white Bordeaux is a thing, and it's really tasty!)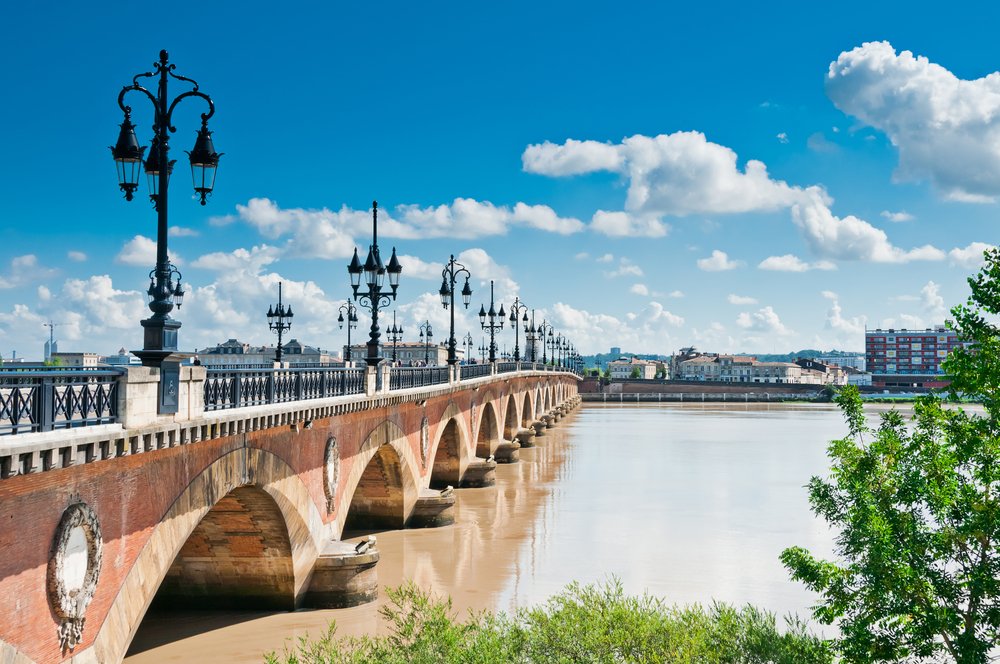 Note: This post contains affiliate links, which means I may receive a small commission if you purchase something through one of these links. Thank you for supporting the free content on this site! For more information on affiliate links and cookies, see my disclosure page for more details.
Regions like Saint-Emilion, Médoc, Margaux, and Graves are all within a stone's throw of Bordeaux, and these regions offer some of the best wine tours money can buy.
Besides the tasty wines they make, these are also some of the best scenic spots in all of France, so there's no reason not to visit!
Bordeaux wines are imported all over the world, but often, the best bottles don't make it stateside (unless you're willing to pay a huge premium for the big name Grand crus).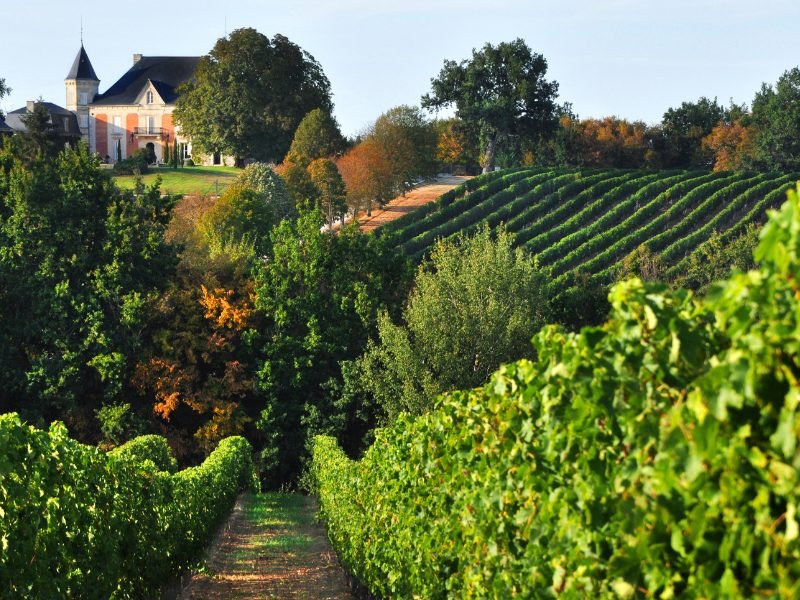 For an authentic experience where you get to try local producers that don't get as much buzz as the big-name crus, enjoy a wine tour from Bordeaux.
Trust me, you'll find it easy – and irresistible – to bring back a bottle to take a piece of France home with you – all at a price you can stomach.
And if you're on a French wine tasting kick, why not do a Champagne tour while you're up north in Paris, too?
My Top 3 Picks: Wine Tours from Bordeaux
No time to read the full article about these wine tours and just want my top 3 picks and the highlights of each?
The 12 Top Wine Tours from Bordeaux
⌛ Tour Length: 5.5 hours | 🌟 Rating: 4.8/5 stars (520+ reviews) | 🍷 Book Now
Held in the beautiful Saint-Emilion, this wine tour from Bordeaux has plenty to offer at a surprisingly low price for what is offered.
Located just east of Bordeaux, this quaint village is a real sight for sore eyes – and the wine it produces sure isn't bad, either!
After a scenic drive along the Dordogne River, you'll start by touring a lovely wine cellar in a private chateau.
Become a proper wine connoisseur by learning to identify different wines by scent, sight, and of course – taste. Of course, you'll then get to try them all!
Next is a trip to a Grand Cru-designated vineyard, where you'll learn all about how the finest Bordeaux wine is made.
Grand Cru is the best of the best when it comes to Bordeaux – this is what people pay the big bucks for. There's no qualification above it!
"A really We had an amazing time on this trip! Arnaud was brilliant, very knowledgeable and friendly! He couldn't do enough for you! The trip is well worth the money and the chateaux's are gorgeous. St Emilion is also beautiful! Definitely recommend! Thanks La Francaise team!"

Read more reviews here!
Your prize – a taste of lovely Saint-Emilion aperitifs with some local cheese and freshly baked bread!
Plus, the view of the local vineyards is beautiful too, so be ready to take plenty of pictures to commemorate the trip (especially since your head may get a little fuzzy after all that wine-tasting!).
Next up is a thorough tour of Saint-Emilion. This place isn't a UNESCO World Heritage Sight for nothing!
You'll learn more of its history and have plenty of opportunities to snap photos of this extremely scenic small town.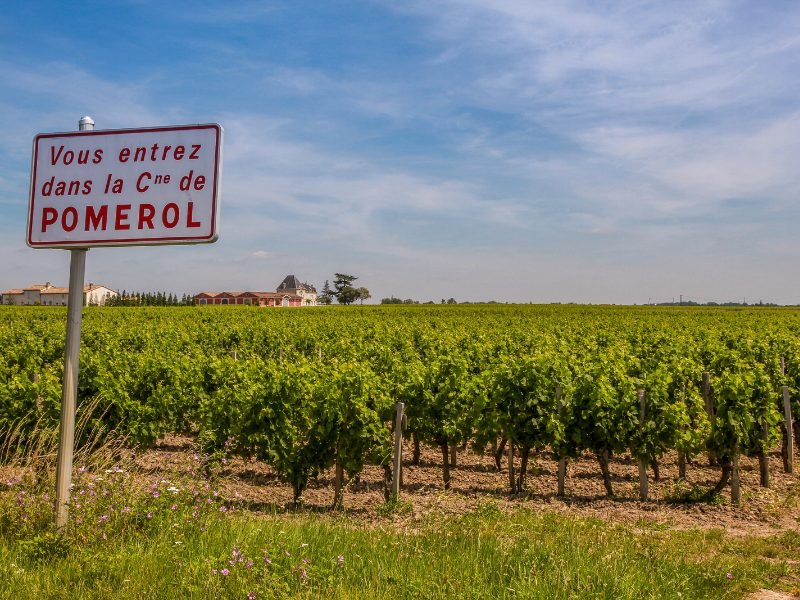 ⌛ Tour Length: 8 hours | 🌟 Rating: 5/5 stars (590+ reviews) | 🍷 Book Now
This full-day wine tour from Bordeaux squeezes a lot of fun and exploration in around eight hours. Not bad!
The main tour site is Saint-Emilion, a must-see for any real wine lover – the name is practically synonymous with the best Bordeaux wines, after all.
There's also a chance you stop by Pomerol, a small yet equally charming wine commune along the Dordogne River.
Pomerol wines are delicious but often get less buzz than wines from other areas of Bordeaux, so this is a great place to snap up a great deal.
Either way, you get to visit two excellent Bordeaux chateaus and try out some of the finest wines on the French market.
"Fantastic experience made all the more enjoyable by our guide Karim who was knowledgeable, friendly and efficient and who kept us all amused throughout the day. We visited 3 lovely vineyards with tastes to please all – the stop in St Emilion was great. Strongly recommended."

Read more reviews here!
Besides just wine tasting, you'll learn what makes the soil here unique and how it contributes to the flavor of the wines.
If you want to get fancy and French about it, we're talking about terroir, how the earth literally affects the wine's taste.
Once you've tasted a bunch of wines, you'll be a little giddy as you get to explore the streets of Saint-Emilion – don't forget your camera for this charming village!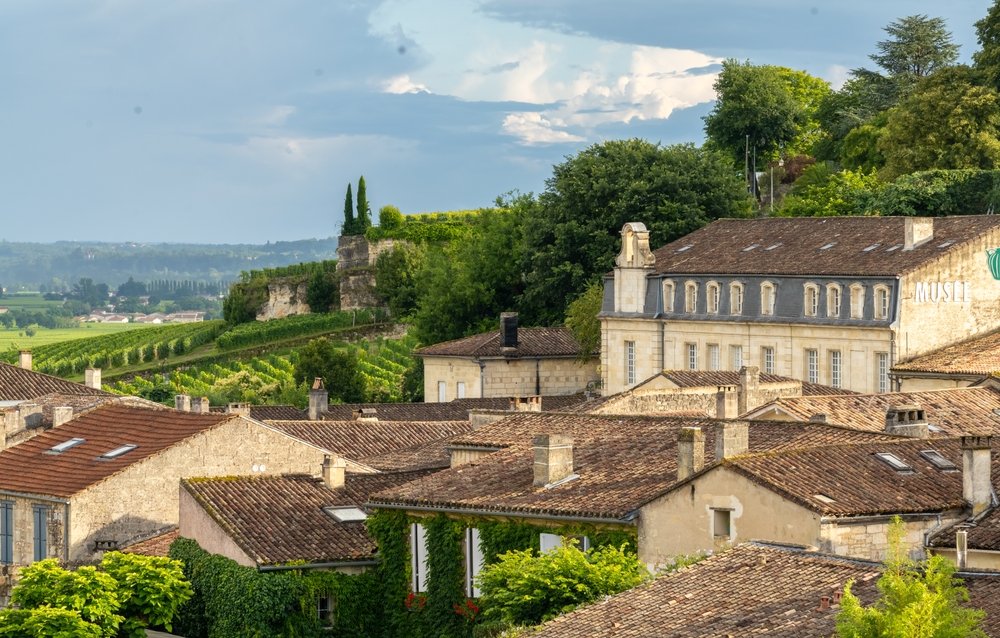 ⌛ Tour Length: 6 hours | 🌟 Rating: 4.5/5 stars (530+ reviews) | 🍷 Book Now
Besides Saint-Emilion, this amazing wine tour from Bordeaux covers the unforgettable Médoc region, which many other Bordeaux wine tours overlook.
You can choose which one you want to visit, but if you ask me, both regions are must-sees if you go to Bordeaux!
You're in for a long drive to Médoc, but don't worry – you won't be bored, as your guide will be happy to pepper in a bunch of fun facts along the way, so you'll have context for what you're tasting.
The Médoc part of the tour will take you past Latour, Margaux, and Mouton-Rothschild, which are some of the best chateaus in all of France.
"I loved the family run vineyards. Our guide Galaad was fab. Knowledgeable, friendly and great fun. She not only told us wine history but the history of France/Bordeaux too."

Read more reviews here!
Whatever chateau you wind up visiting, you'll be trying plenty of wine along with sausages, cheese, and bread so that you can learn a little more about pairing wine and food.
But don't worry – there's even more wine waiting for you after that. You get to visit a family-run chateau and get to know their wine cellars.
And that's just Médoc! If you opt for the Saint-Emilion tour, you'll get similar treatment plus a tour of the village.
There are 800 chateaus in Saint-Emilion, so you'll be spoiled for choice when it comes to tastings!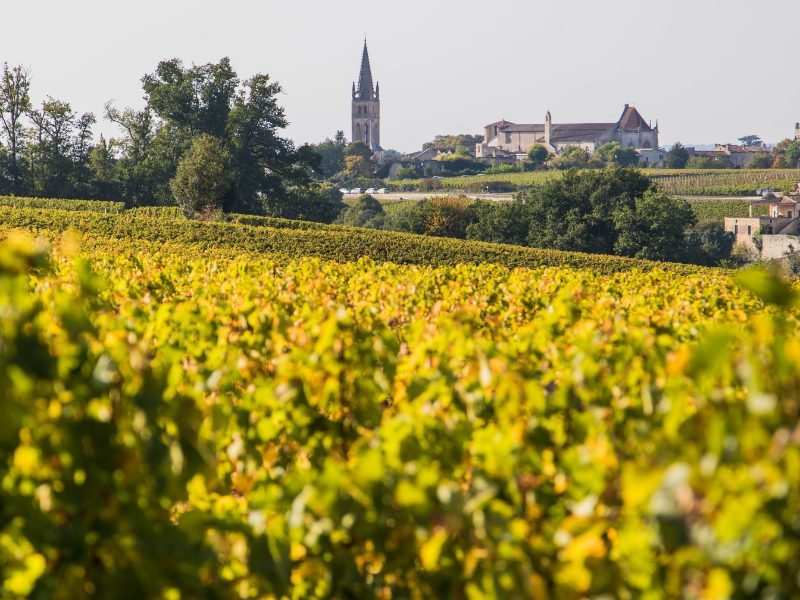 ⌛ Tour Length: 9 hours | 🌟 Rating: 4.8/5 stars (60+ reviews) | 🍷 Book Now
The tour above asked you to choose between St-Emilion and Médoc… this tour said "why not both?"
If a whopping eight tastings spread across two iconic wine regions sounds appealing, you've found the perfect wine tour from Bordeaux for you!
Your visit to Saint-Emilion includes visits to three wineries (yes, three), and you'll get to try some wine at each of them!
Next up is a tour of the village, and you'll want to pay attention because St-Emilion is divine! It's not a UNESCO World Heritage site for nothing.
After Saint-Emilion, you'll be going back to Bordeaux for a group lunch to rest and digest.
But don't worry, you're in France, where a meal is not considered complete without wine, so there'll be even more wine waiting at Olala Bordeaux!
"We greatly enjoyed the tour last week. Our guide was organised and so knowledgeable and made the day. We experienced a variety of different châteaux and learned about the experience of wine making from many different perspectives in addition to visiting the village of Saint-Emilion. Would recommend this tour to anyone!"

Read more reviews here!
With your belly full, you'll take off for Médoc in the afternoon to see the Margaux appellation.
A family will be waiting for you there to offer (you guessed it) even more wine!
Best of all, they won't send you back to Bordeaux before a tasting over at another famous Grand Cru winery.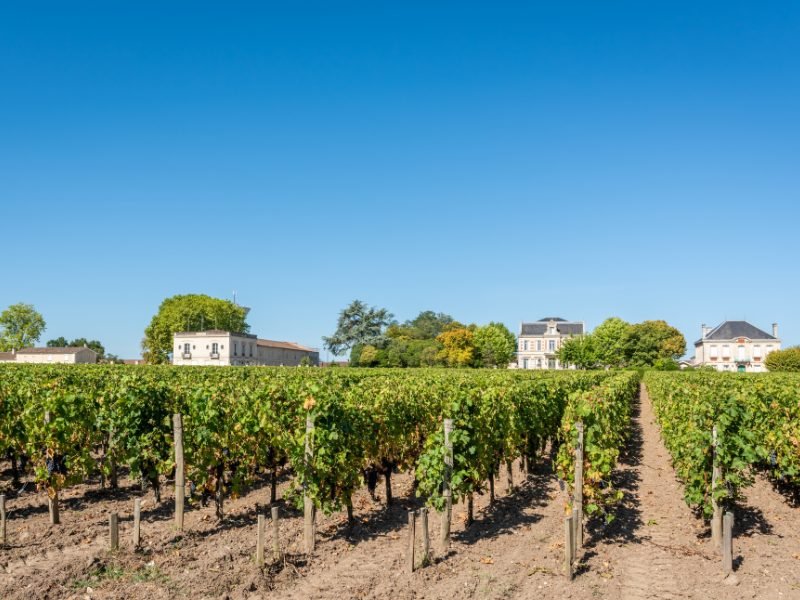 ⌛ Tour Length: 4 hours | 🌟 Rating: 4.5/5 stars (30+ reviews) | 🍷Book Now
Short, sweet, and to-the-point, this wine tour from Bordeaux manages to cover Margaux in extensive detail in just four hours. Now that's efficient!
On top of the tour being cheap, these groups tend to be pretty small and intimate. Perfect for a couple looking to fill up part of a day in Bordeaux!
You can even choose between a morning and an afternoon slot, making it easy to fit this tour into your trip, even on the busiest of trips.
Chateau Margaux is the first stop of the trip, where you get to enjoy the scenery and take some awesome pictures!
"We visited two chateaus, both of which included very in depth educational components about the winemaking processes (different for the two wineries). At one of the wineries, the host's English needed some assistance from our guide, who stepped in to assist. The guide had a good sense of humor and was personable. Oh, yeah. The wine was fantastic."

Read more reviews here!
This is one of the biggest names in Bordeaux, so you can rest assured that the wines here will be fantastic.
You'll be visiting a number of wineries along the way, each with their own take on Bordeaux wine, informed by the terroir and terrain of the region.
Another highlight is Chateau Dauzac, where you can try some of France's most delicious wines.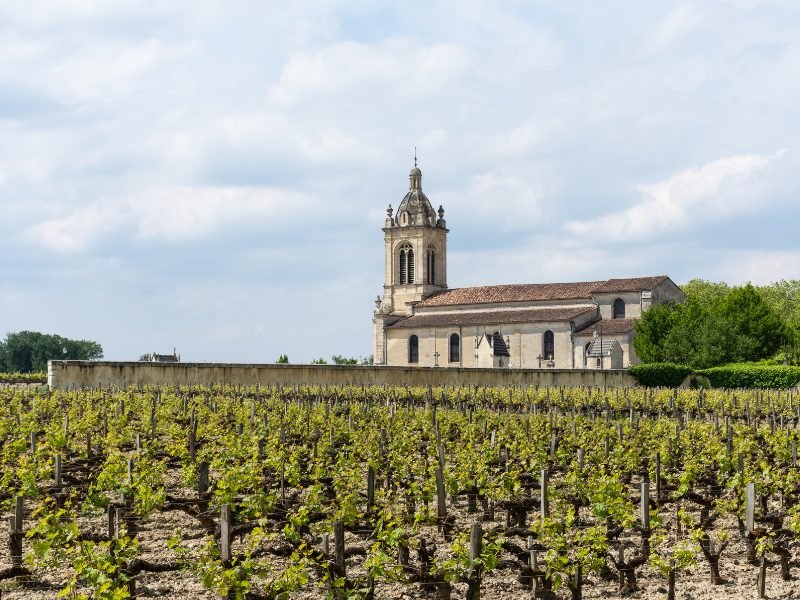 ⌛ Tour Length: 8 hours | 🌟 Rating: 4.5/5 stars (190+ reviews) | 🍷 Book Now
The Médoc region has some of the best chateaus in the area, and this wine tour from Bordeaux devotes an entire day to it!
You'll be stopping by multiple wine estates and learning what makes each of them world-class, with tastes along the way, of course.
Because what other way is there to learn than by doing?
Next up is a visit to either St. Julien or Margaux. Wherever you end up, there's some great wine in it for you!
You'll have a break from wine-tasting to visit the charming town of Pauillac, where you'll have some unstructured time to explore the town at your own pace.
"Thank you, Jerome for an excellent tour of the Médoc châteaus. This is my second tour with this company and can thoroughly recommend. It is excellent value for money and you have a knowledgeable guide who is happy to answer all your questions. A perfect day out in Bordeaux!"

Read more reviews here!
This is a good place to eat if you're hungry – otherwise, you can just do another tasting!
You may also visit St. Estephe, another appellation with its own unique style of wine.
The cherry on top is a visit to a winery that's been designated either Classified Growth or Crus Bourgeois, two high honors in the region.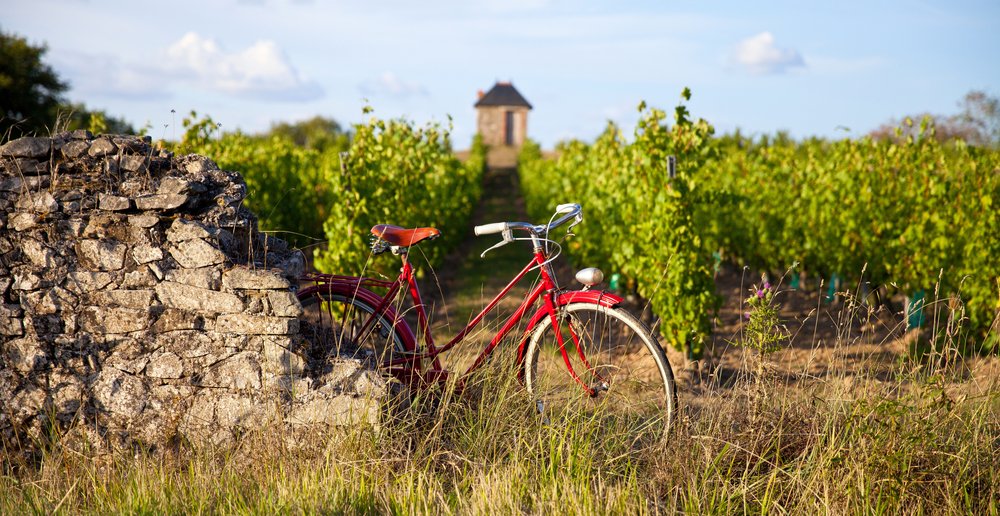 ⌛ Tour Length: 8.5 hours | 🌟 Rating: 5/5 stars (200+ reviews) | 🍷 Book Now
Nothing beats doing a wine tour from Bordeaux while cruising on an e-bike through the beautiful French countryside!

With over 8 hours of touring ahead of you, you can cover every nook and cranny of the gorgeous Saint-Emilion, especially since you'll have some electric battery assistance.
This means you'll have plenty of time to chat about the village's history with your guide and fellow travelers and learn more about its wine history.
"Really good day cycling around the different wineries. Guide was knowledgeable and did a great job explaining everything in both English and French. Definitely a highlight of my trip to Bordeaux."

Read more reviews here!
After sightseeing and exploring the town, you'll visit a local family vineyard to enjoy lunch and try a wine-tasting class.
Right after that, you'll head out to a Classified Growth estate for a taste of the higher-caliber wines that Bordeaux produces.
You also get to learn a lot about the production process here, so pay attention because it'll make your wine tasting all the more enjoyable if you know what you're tasting!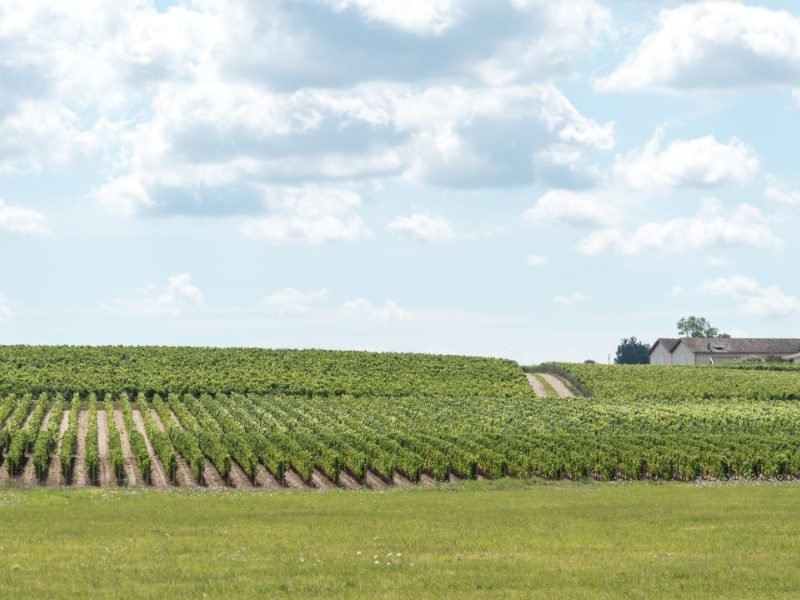 ⌛ Tour Length: 4 hours | 🌟 Rating: 4.5/5 stars (15+ reviews) | 🍷 Book Now
This is one of the costlier wine tours from Bordeaux since it's a private tour, but it's perfect if you want a small, intimate experience.
You can choose to visit either Saint-Emilion or Médoc, each boasting some spectacular region-specific wines.
If you go for Médoc, you can visit two smaller, humble local wineries as well as a high-class chateau for some once-in-a-lifetime tastings.
"Justine was our guide. Can't say enough good things about her. Started with private tour of chateau balestard la tonnelle. Was probably the best winery tour we have ever done. Then private tour of saint emillion that was tailored to our interests. Pay a little extra and opt for a private tour. It is worth every penny"

Read more reviews here!
The Saint-Emilion option includes a detailed tour of this charming village. As you go through it, you'll be trying red, rosé, and white wines.
Keep in mind that you'll be paying for the wines yourself, at a price of around 10 to 35 euros per tasting flight.
That said, this tour will bring you – and only your group – to some great chateaus and wineries, so it's definitely worth it if you don't mind the additional expenses.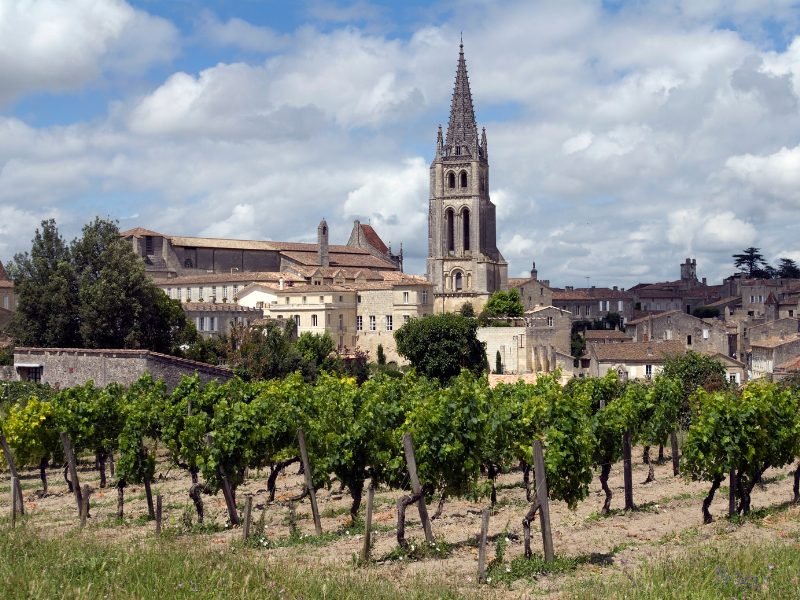 ⌛ Tour Length: 6.5 hours | 🌟 Rating: 4.8/5 stars (100+ reviews) | 🍷 Book Now
You can't go wrong with a wine tour from Bordeaux that takes you through the Saint-Emilion for a day – and pairs it with food to boot!
Hundreds of castles and chateaus call this place home, so the tour starts with a scenic drive and a crash course on everything you should know.
Those 18th-century buildings are incredible, so you'd better believe there's a walking tour of this UNESCO World Heritage site included!
"This tour was fantastic! Our guide, Florentine, was so knowledgeable and friendly, made our trip very personable. She took pictures for us, went above and beyond to make sure we were having a good time. Also, the winery Chateau Le Chatel, was the perfect family owned business. Diane served us delicious wine and a great sense of humor."

Read more reviews here!
Also – macarons, a picnic lunch, and a nice glass of wine. Could you imagine a better afternoon?
As for the wines, you'll be going to two incredible wineries and sampling their tastiest wines.
You'll also visit a gorgeous Grand Cru property (the top-tier category in Bordeaux!) for some more tastings and an informative chat before heading back to your accommodation.
The tour ends around mid-afternoon, so there's plenty of time to get out into Bordeaux that same day… if you can manage to stave off that wine nap, that is.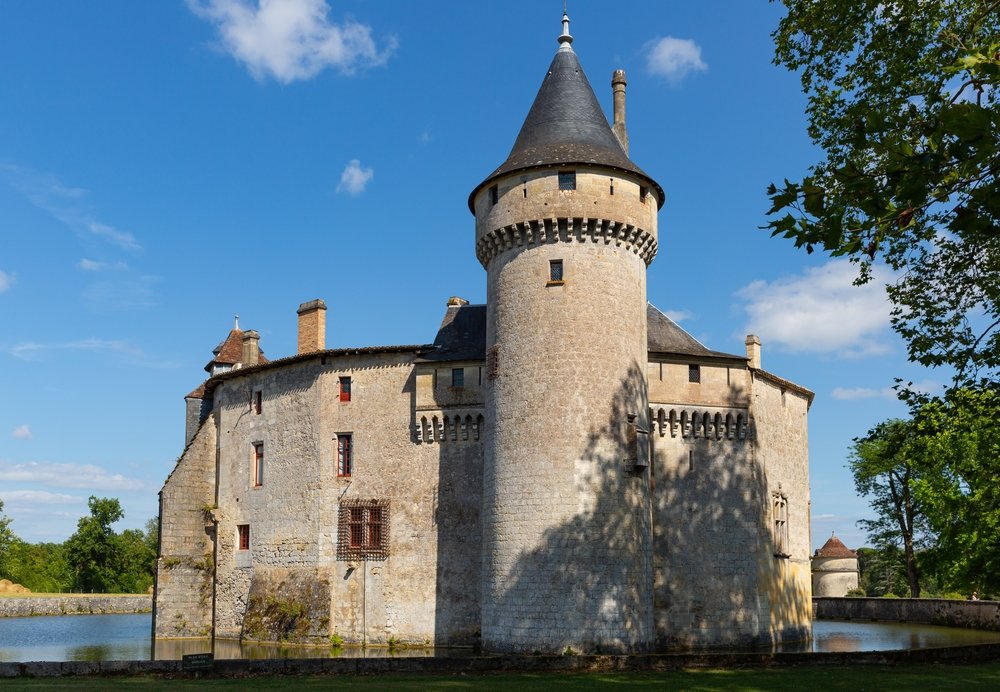 ⌛ Tour Length: 4.5 hours | 🌟 Rating: New! | 🍷 Book Now
This wine tour from Bordeaux takes you through Graves, arguably the region with the most diverse array of wines in the area.
Graves is known for producing sweet, dry, and red wines, so there's something for everybody here!
You'll be visiting a Graves winery where you get to taste at least two different kinds of wine as you what makes Graves unique compared to other regions of Bordeaux.
Next up is a visit to Château de la Brède, a beautiful castle that was once home to Montesquieu!
Why stop at wine tasting when you can also learn about one of the greatest thinkers in the history of France?
The castle is located in a gorgeous park with breathtaking greenery, so be sure to bring your best camera with you!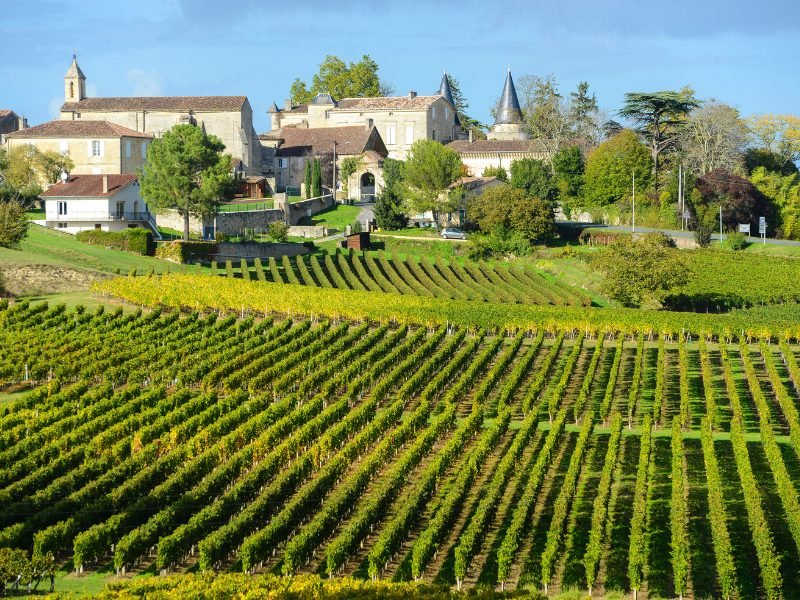 ⌛ Tour Length: 4.5-8 hours | 🌟 Rating: 4.7/5 stars (5+ reviews) | 🍷 Book Now
Have you ever seen something beautiful during a drive and wished you had time to stop and explore?
If the answer is yes, I have the perfect wine tour from Bordeaux for you!
"This trip was amazing and I would highly recommend it to others. It was good fun riding the motorcycle and Alexandre was fantastic!!! He was super helpful and considerate. My husband is in a wheelchair but this didn't stop Alexandre to take the booking. He made it all possible which is amazing as we often face made obstacles that makes thing very inaccessible. It was a lot of fun. Thank you for a great day out!!!"

Read more reviews here!
Besides a wine tour, this is essentially one big road trip in a sidecar across the Bordeaux countryside and its stunning fields of vineyards.
Along the way, you can stop and admire the scenery as much or as little as you want.
Depending on stops, the tour can take anywhere from 4 to 8 hours!
Either way, you'll be driving to Saint-Emilion and tasting some Grand Cru wines at a local chateau – the finest that Bordeaux has to offer.
You'll conclude the trip with a nice tour of Saint-Emilion before heading back to Bordeaux.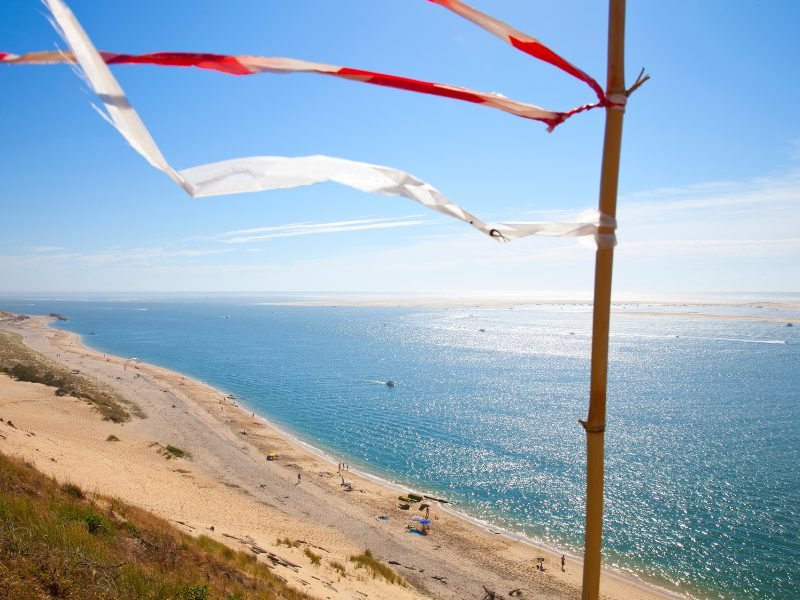 ⌛ Tour Length: 5 hours | 🌟 Rating: 4.9/5 stars (5+ reviews) | 🍷 Book Now
How can you resist a wine tour from Bordeaux that takes you to Arcachon Bay, one of the most stunning vistas along the Atlantic Ocean?
The trip starts with a drive from Bordeaux to the Pilat Sand Dune, a prime photography spot.
You'll also visit the Landes Forest, so be sure to put on your comfiest clothes and walking shoes!
As for Arcachon Bay, you'll be treated with some lovely wine and a side of oysters (yes, oysters – that's what the region is known for!) and shrimp before going back to Bordeaux.
"This was an information and action packed highlight of our trip. Quentin was entertaining and gave us a wonderful history of the Bordeaux , Arcachon sand dunes and oyster leases, as well as visits to two wonderful Chateaux in Margaux and Medoc. His bright and positive personality melded our group of Australians, Canadians, Italians, and yanks perfectly. It was a magic day."

Read more reviews here!
After enjoying some lunch, it's time to take a scenic drive to the iconic Médoc region for some more wine tastings!
You'll have several hours to explore a family-run estate and try out some of their best wines.
Finally, there's the great Classified Growth Estate. Besides the obligatory wine, there will also be cheese, sausages, and other staples of French cuisine to help you digest and pair.
Allison Green is a former educator turned travel blogger. She holds a Masters in Teaching and a B.A. in English and Creative Writing. Her blog posts merge her educational background and her experience traveling to 60+ countries to encourage thoughtful travel experiences that both educate and entertain. She has been a speaker at the World Travel Writers Conference and her writing, photography, and podcasting work has appeared in National Geographic, CNN Arabic, CBC Canada, and Forbes, amongst others. Now based in the San Francisco Bay Area where she grew up, she has also lived in Prague, Sofia, and New York City.