Known locally as a miniature version of Paris, and only a two-hour high-speed train ride from the capital, Bordeaux is the largest city in southwestern France.
The spotlight is very often on the region's celebrated vineyards and great wine production industry, which means that Bordeaux is a year-round destination for wine lovers and culture fans alike.
And personally, as a Bordeaux local, I'd argue that Bordeaux in winter has much going on as the summer months do — with a fraction of the crowds.
This article and many of its photographs was contributed by Rebecca Legros, a Bordeaux resident who has lived in Bordeaux for 13 years with her French husband. She's worked extensively in the travel industry, including planning tour itineraries and bespoke trips, edited travel books and articles, and creating travel content.
With travelers to Europe always on the lookout for new and exciting city stays, the city of Bordeaux has become a focus in France in recent years.
While Bordeaux wine has always been famous, the city itself has been revitalized, thanks to a 1990s regeneration project that spruced up the historic city after a period of neglect.
The elegant façades of the grand 18th century buildings were given a magnificent makeover after years of pollution and decay to restore them to their glorious honey-colored grandeur.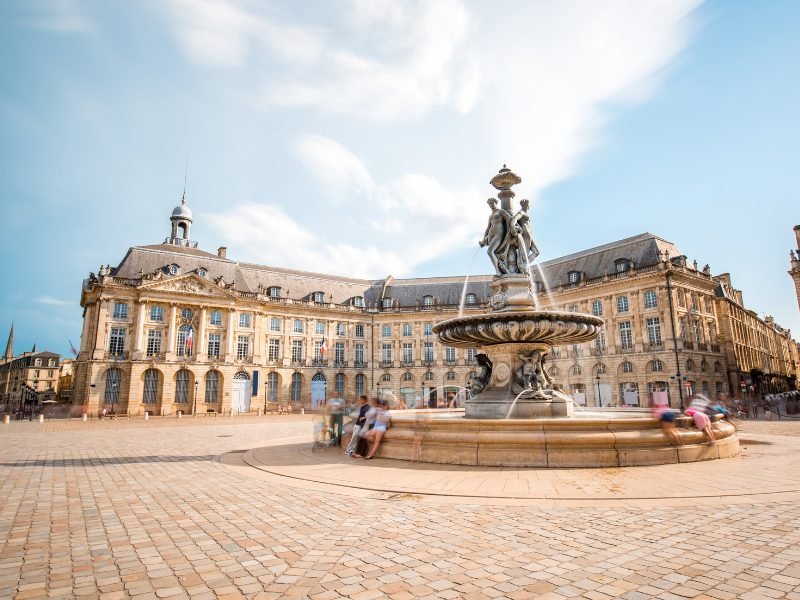 Note: This post contains affiliate links, which means I may receive a small commission if you purchase something through one of these links. Thank you for supporting the free content on this site! For more information on affiliate links and cookies, see my disclosure page for more details.
This new lease of life led to UNESCO status for the city in 2007, and now Bordeaux is the largest urban heritage site in the world!
So as you can see, Bordeaux is certainly a city worth coming to see!
Winter season is unsurprisingly quieter in Bordeaux than summer, but that's a bonus!
Without the crowds, you can navigate the city much more easily at this time of year, gaining entry to museums and historic sites without the lines, and generally getting to have a more laid-back time.
Let's look at some of the great ways to enjoy a visit to Bordeaux in the off-season — but first, let's quickly cover the weather you should expect on a trip to Bordeaux in winter.
Bordeaux Winter Weather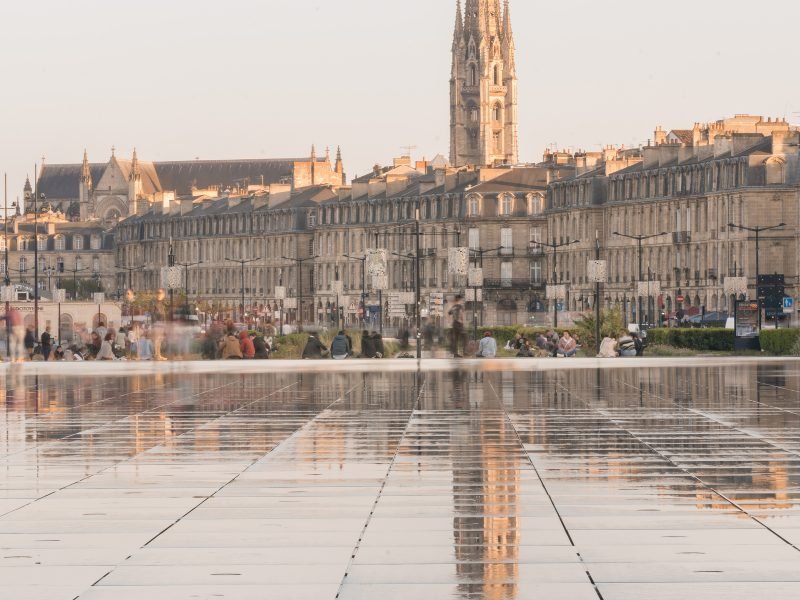 Due to its position in southwestern France, Bordeaux experiences warm summers and rainy but relatively mild winters.
If you don't mind the occasional rainy day, winter is a great time to visit Bordeaux — some may even find it the best time of year!
Opting to check out Bordeaux in winter is a great way to avoid the crowds and soaring prices of the high season (early July to late August is considered peak season, as is harvest season).
The average winter temperatures in the daytime in Bordeaux in winter are fairly mild.
Expect temperatures around an average high of 50° F (10° C) high and an average low of 37° F (3° C).
The maximum temperature in winter will rarely exceed 60° F (16° C) so you'll definitely want to dress warm (and waterproof!) for that wet winter Bordeaux weather.
Best Things to Do in Bordeaux in Winter
Get festive at the Christmas Market.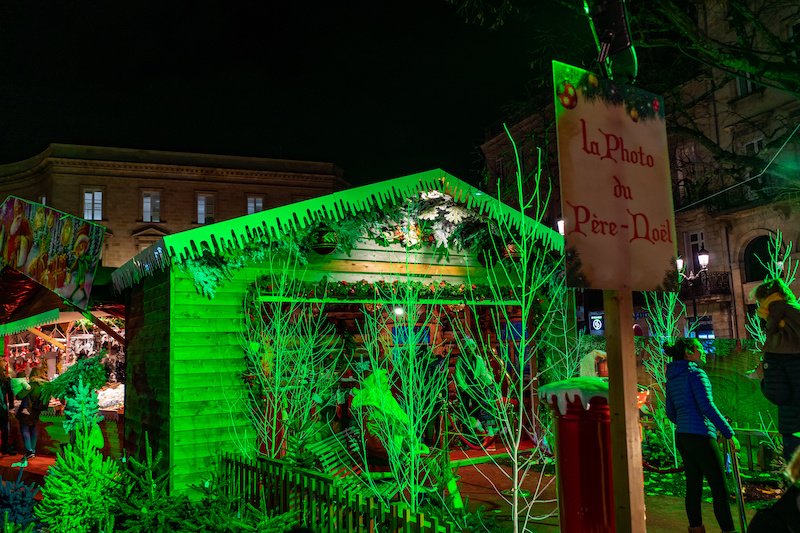 The holiday season is a fine time to be in Bordeaux, with its many Christmas events to enjoy.
And the most popular among them is, of course, the Marché de Noël.
The Christmas Market is set up at the end of November each year on the Allées de Tourny.
This glorious city center esplanade is located in the heart of town, across from the Grand Théâtre, Bordeaux's famous Opera House.
The largest of the region's festive season markets, it attracts people from across southwest France and beyond for its Christmas gift ideas, arts and crafts and local specialties.
Clustered along the esplanade in traditional wooden chalets, over 150 vendors sell their wares to locals and tourists alike.
The ambience at the marché is most charming at night, when the festive fairy lights are switched on, steaming mugs of mulled wine and gingerbread bakes are served, and the spirit of Christmas is well and truly in the air.
Visit Bordeaux's Tourism's website in English for dates and times.
Take a stunning river cruise.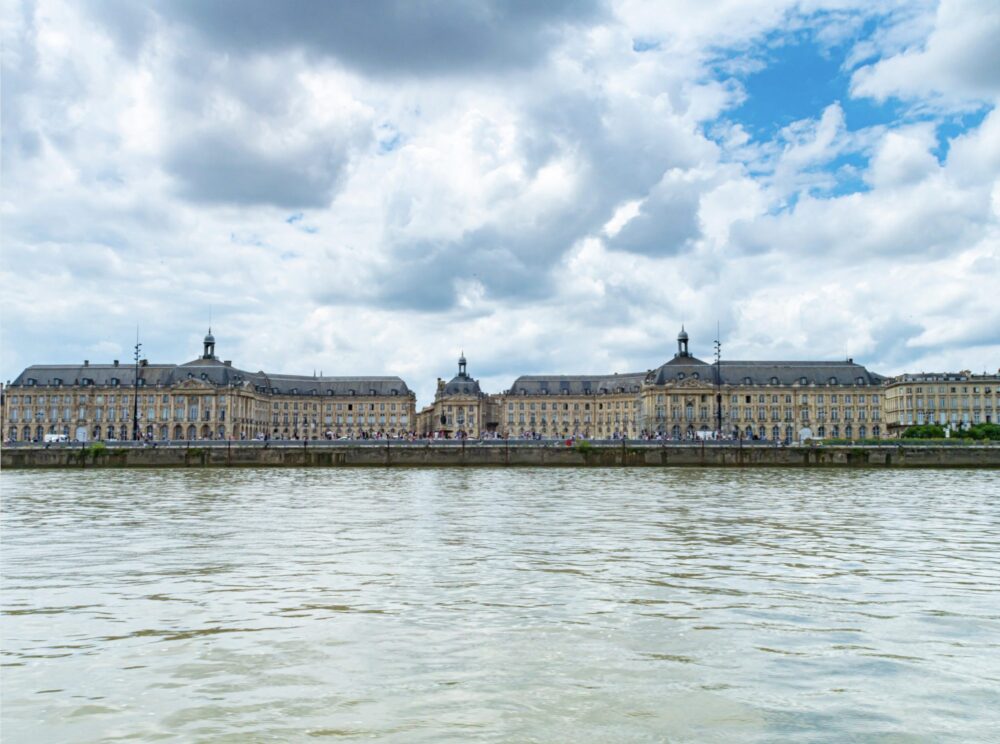 Just as Paris has the Seine around which Parisian life emanates, Bordeaux has the River Garonne.
One of the best ways to experience the beauty of this river is by a river cruise aboard a vintage yacht.
And yes, don't worry, there's a heated interior, so it's still a good thing to do in Bordeaux in winter.
Enjoy a hot beverage or a glass of wine and a canelé, a local favorite sweet, as you enjoy a luxurious hour-and-a-half cruise through the heart of Bordeaux.
In winter, this cruise departs at 3 PM and ends at 4:30 PM, so you'll get to enjoy the late afternoon light (the sun sets at around 5:30 PM in Bordeaux in winter!).
Browse the biannual Brocante in France's largest square.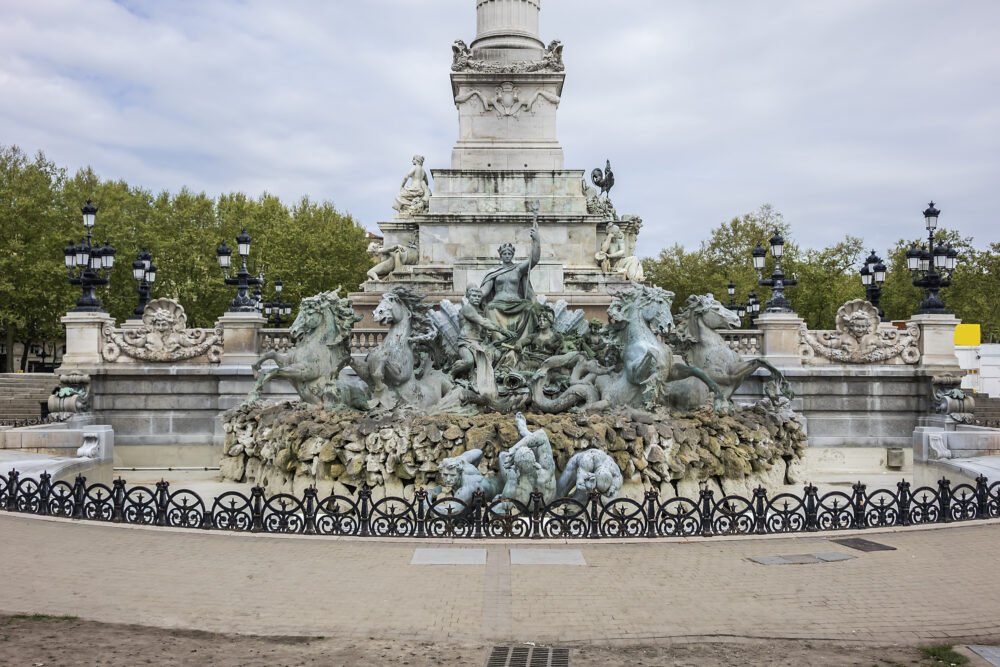 Brocantes (flea markets) are big affairs in France, and Bordeaux's best is the Great Autumn Fair held every November and into early December (as well as in springtime) in the Place des Quinconces.
This city square also happens to be one's of the biggest in Europe so there is space aplenty for row upon row of exhibitors' stands to stroll around, sniffing out antique treasures and other flea market fancies.
The impressive Quinconces Square is surrounded by trees and decorated with statues and sculptures, and a famous fountain dedicated to local victims of the French Revolution called Monument aux Girondins.
On a visit to the Fair, take some time out for a tasty regional snack from the many food trucks on offer and sit on the fountain steps to enjoy the elegance of the square and your surroundings.
Entry to the Great Autumn Fair is free, and you can check out the city's website in English for dates and times.
Light up your trip at the Festival of Lanterns.
The Parc Bordelais is Bordeaux's largest green space (in a city full of green spaces!).
Every winter it puts on a spectacular light festival called the Odyssée Lumineuse that showcases more than 500 illuminated sculptures to kick off the city's festive season.
After dark, the multi-colored display comes to life!
Meander the park and its myriad giant lanterns with magical themes from Alice in Wonderland to Ancient Egypt, the age of the dinosaurs to space exploration — all using renewable energy!
It's an enchanting experience not to be missed if visiting Bordeaux during the winter months.
The event takes place between November and January, and tickets can be bought at the city's tourist office.
Take the train to the coast for more festive fun.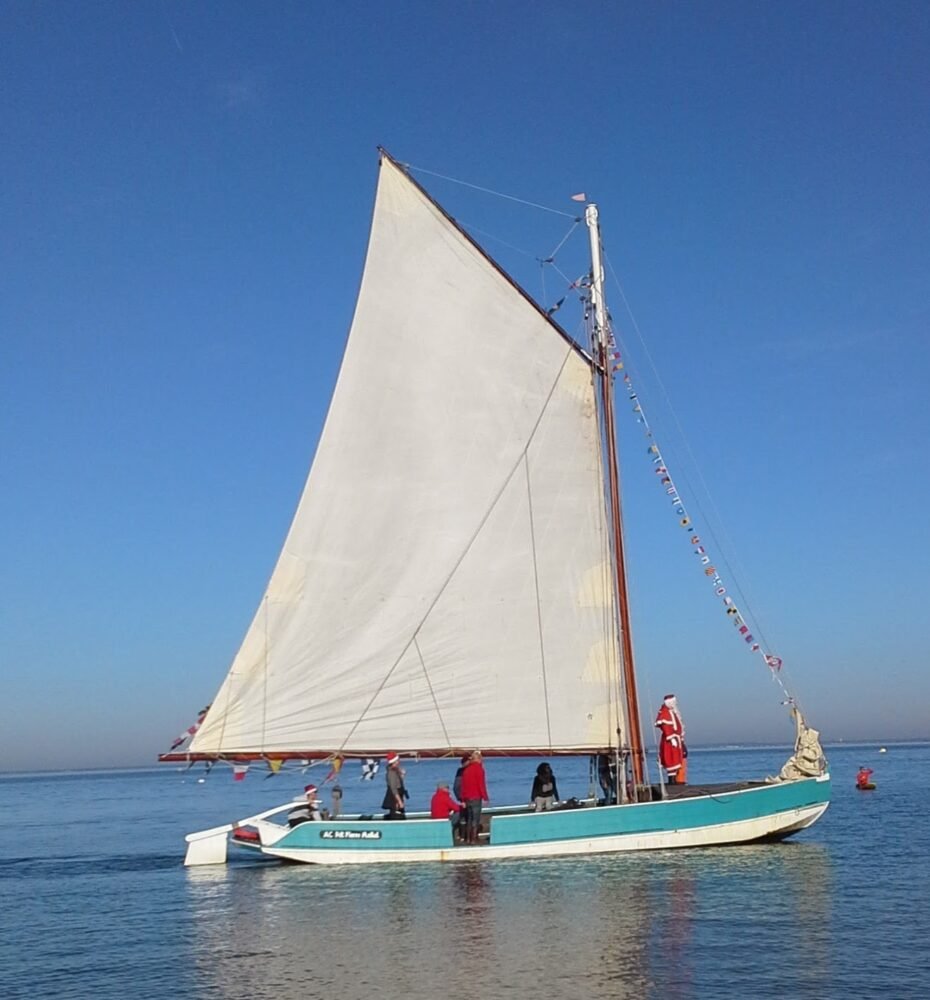 The Christmas festivities stretch beyond Bordeaux and into the surrounding areas, several of which are accessible by rail from the city.
That's right — did you know that Bordeaux is just a stone's throw from the Atlantic Ocean?
In under an hour by train, you can be in the chic seaside resort of Arcachon, the weekend retreat for many Bordelais (what Bordeaux locals are called) whatever the season.
Sitting on the south side of the Arcachon Bay, this attractive little town also does Christmas in style.
For the month of December, the festivities are in full swing with a marché de noël, live music events, a Christmas tourist train, and lots more.
And most unique is the arrival of Santa Claus into town by boat from across the bay!
He's greeted by a group of swimmers braving the winter waves (yikes!), and then he's dramatically carried ashore for a festive walkabout en ville.
For a taste of Christmas by the sea, enjoying the fresh air and salty smell of the Atlantic, check out Arcachon town's website for their annual festive program.
Experience an Open Doors weekend at some local wineries.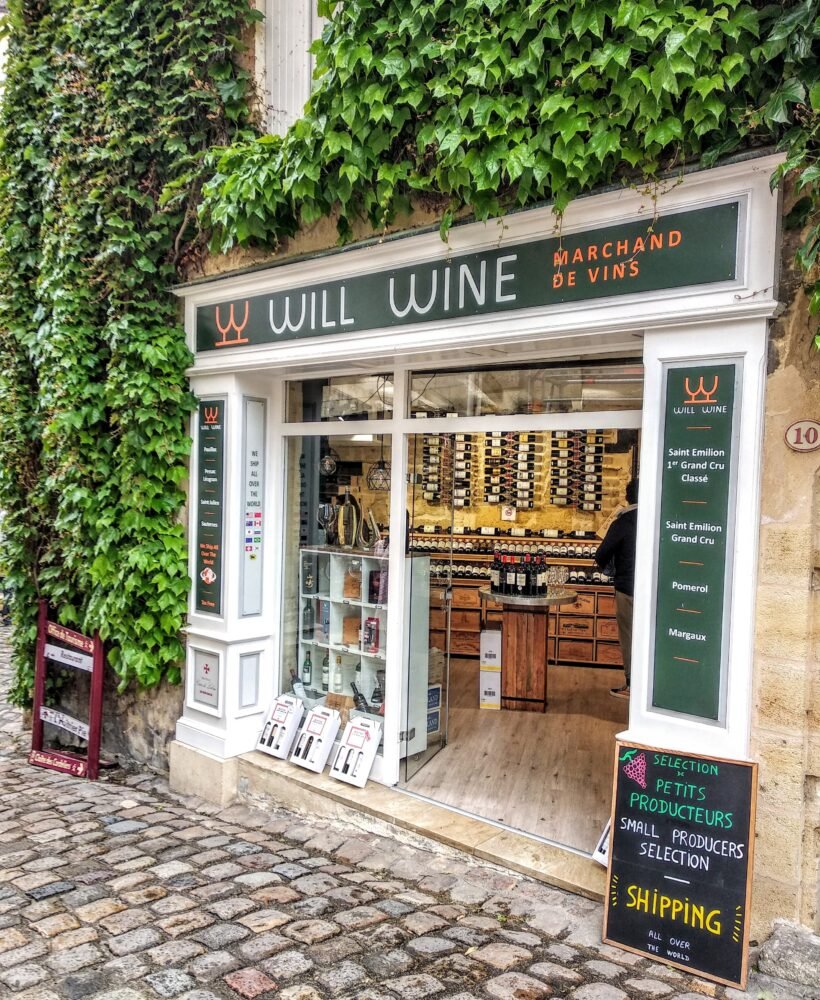 Think Bordeaux and you think of its fabulous wines!
Yes, the city and its region are synonymous with vin rouge the world over. And it goes to say that a visit is not complete without some wine tasting!
Wine tasting in Bordeaux is simple one of those once in a lifetime experiences, so as long as you're a wine lover, you can't miss it!
Throughout the year, different wine appellations around Bordeaux hold Portes Ouvertes weekends, which means 'open days'.
This allows you to go along and sample some of the finest wines in the world for free. Yes, free!
In early December, the Pessac-Léognan appellation opens its doors for a festive wine tasting event.
Some of the closest Pessac-Léognan wineries to the city are accessible by tram or bus, and these include Château Pape Clément.
The ever-helpful Bordeaux Tourism Office in the city center will have the full details of all wine events when you're visiting
Treat yourself to more wine tastings.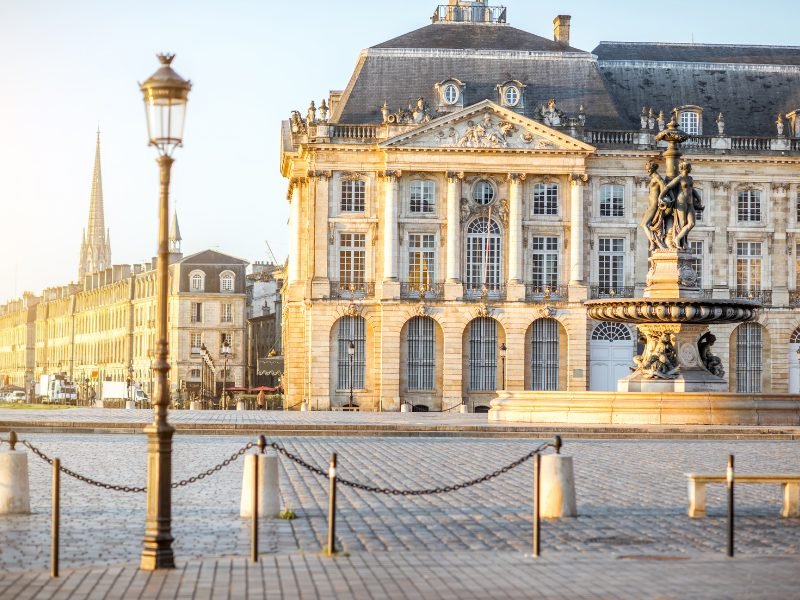 Every December, a two-day Bordeaux Tasting event takes place in the Palais de La Bourse, a magnificent 18th century building originally housing a royal palace.
This wine tasting experience gathers together winemakers of the grands vins, or most prestigious Bordeaux wines, for amateurs to come along and taste.
Tickets can be bought online, or inquire at the tourism office.
You could also do the Urban Wine Trail, a selection of 20 of the best wine bars around the city downloadable in an app.
Follow the map route, taking in as many as or as few of the intimate little bars as you wish, indulging in great quality wines with delicious local fare alongside.
Or explore some of the wineries outside of Bordeaux!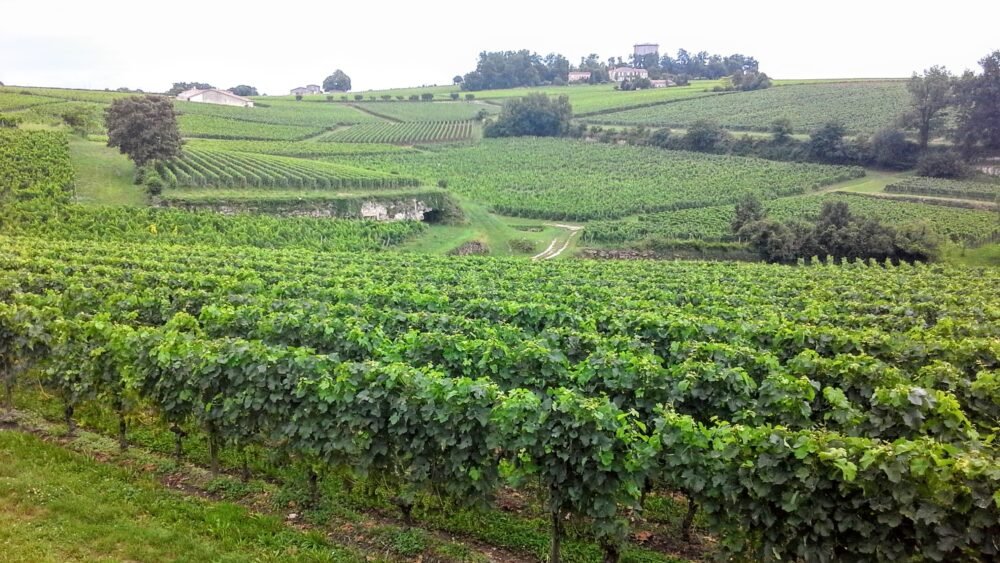 If you're not around during the Bordeaux Tasting event or just want to get out and see the local vineyards, you can take a guided wine tasting tour!
I have a list of the 12 best wine tours from Bordeaux here if you really want to get into the nitty-gritty and compare your options.
However, for the sake of simplicity, I like this one, which includes both St. Émilion and Médoc, two of the most famous wine appellations in Bordeaux.
This full-day tour includes 8 wine tastings across 3 local wineries, a picnic lunch, and a guided visit of the UNESCO center of St. Émilion village.
Check out La Cité du Vin, a world-class wine museum.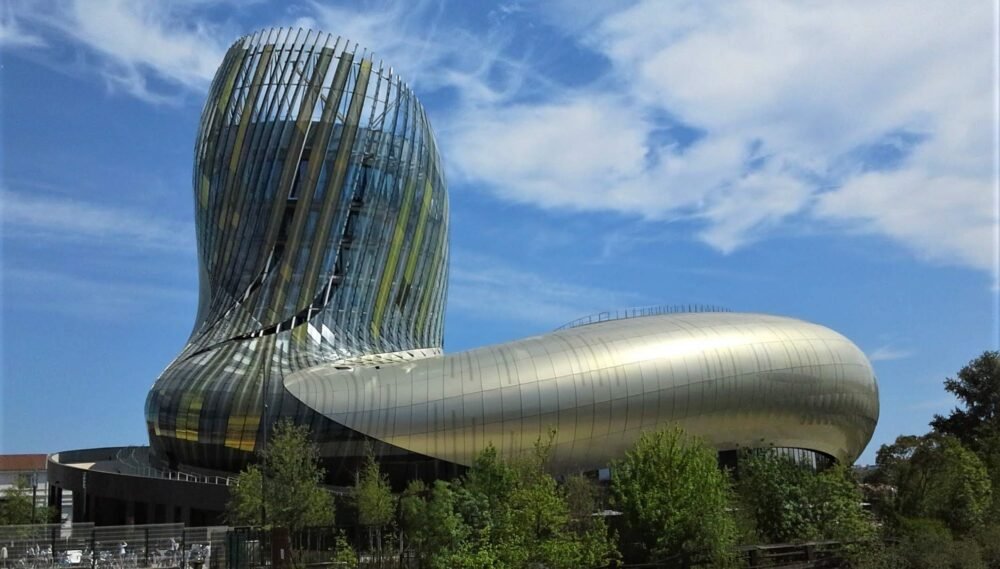 No matter the time of year, you can't miss visiting La Cité du Vin, a state-of-the-art museum dedicated to the history of wine.
It opened in 2016 and has since become one of Bordeaux's most visited attractions.
It offers a wonderfully immersive wine experience, with a focus not just on local vintages, but wines the world over!
Discover the history and culture of wine, engage in the interactive displays and sensory experiences, and end with a tasting at the museum's panoramic rooftop bar.
Stroll the medieval old town streets and squares.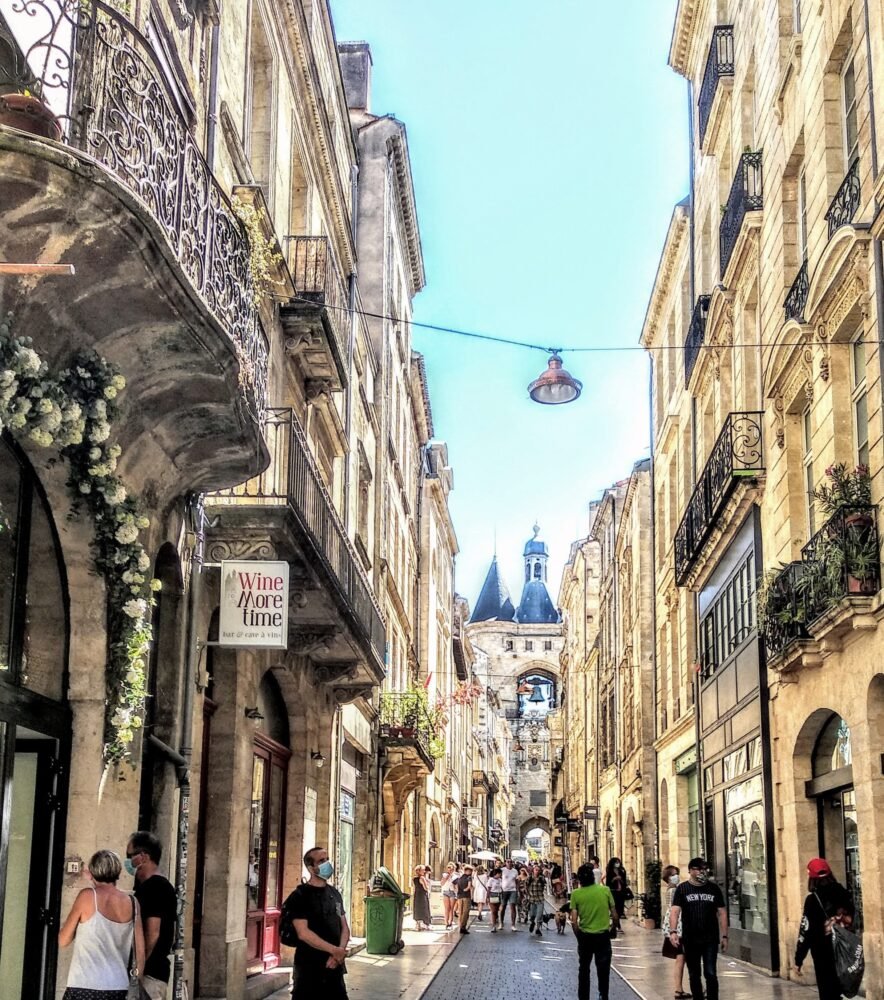 One of the most delightful things to do in Bordeaux is to lose yourself in the warren of streets and squares that make up the medieval neighborhoods.
It's a very walkable city, and wandering at your own pace is the best way to discover it.
Much of the old town lies inland from the Garonne River, to the left of Place de la Bourse, the city's exquisite riverfront square.
Weave your way through the best places like Place du Parlement, Place St Pierre, Place Camille Jullian, Place du Palais and Place Fernand Lafargue, stopping off to admire the medieval city gates, including the Porte Cailhau and Grosse Cloche.
Then wind your way back to Place Pey Berland, the main cathedral square, and the many rues that radiate from it.
All along your route, there are countless cafés and bakeries to cozy up in — the perfect place to enjoy chocolat chauds or vin chauds on a cold winter's day.
Keep warm in the city galleries and museums.
Winter weather in Bordeaux is hit and miss.
Cold rainy periods can be interspersed with gloriously sunny days as warm as 70F!
But if the weather isn't on your side, step into one of the many galleries and museums to ride out the elements.
If you've already ticked off La Cité du Vin wine museum, there are plenty of other museums worthy of a visit!
I'd say the ones most worth seeing seeing are the Musée d'Aquitaine for local history, the Musée des Beaux-Arts for fine art collections, the CAPC Museum for contemporary art, the Natural History Museum in the grounds of the Jardin Public, and Bordeaux's latest addition, the Bassins de Lumières.
Housed in a former World War II submarine base on the outskirts of town, the Bassins de Lumières is the largest digital art center in the world, and is a true feast for the eyes!
Exhibitions change regularly and allow for a total immersive experience from artists including Monet, Klimt, Canaletto, Renoir, and more.
The museum's website in English gives full details of upcoming events.
Tip: If you plan to visit multiple museums, the Bordeaux Metropole City Pass offers an excellent value! It includes 15 museums (inclusive of La Cité du Vin), all public transit, and a guided walking tour of Bordeaux.
Visit the UNESCO wine village of Saint Émilion.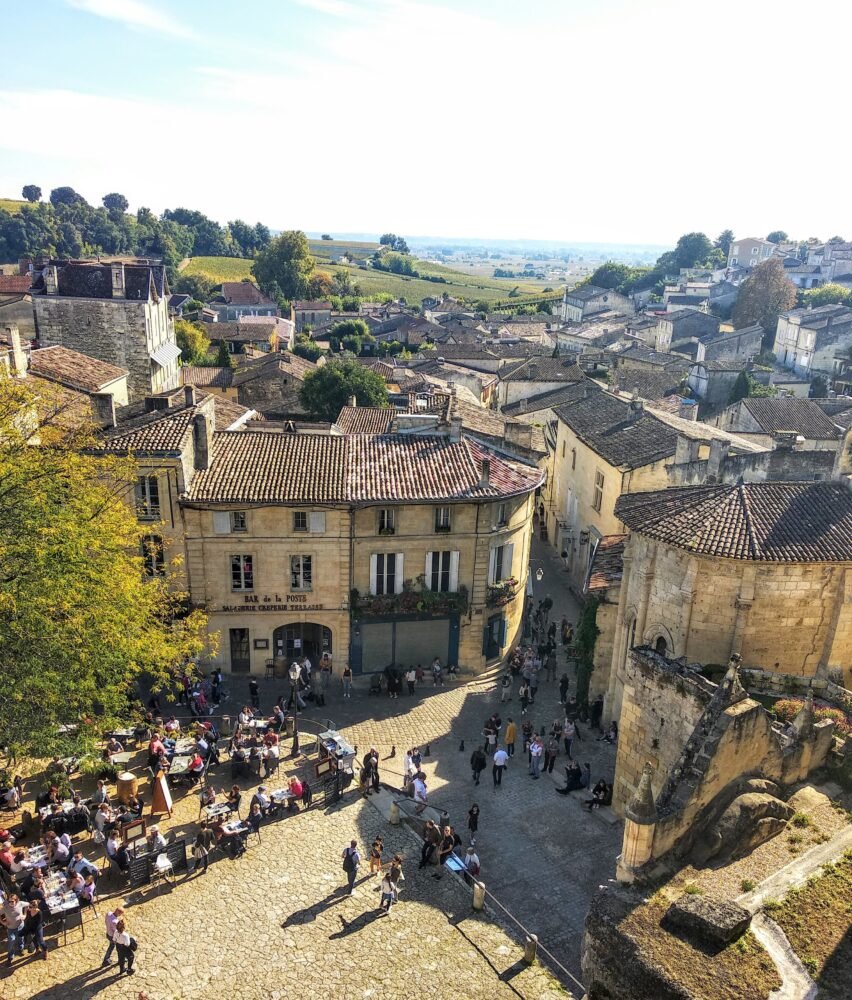 A must-see when in the Bordeaux region is the beautiful medieval hilltop village of Saint Émilion, world-famous for its wine.
It's a one-hour train ride away from the city, and holds a host of Christmas events in December, as well as a truffle market on Saturdays throughout the winter months.
Check out the tourism website in English for what to do on a day trip to Saint Émilion if you plan to self-guide for it.
Another alternative is to take a day trip of Saint Émilion leaving from Bordeaux, which includes transportation, a guided walking tour of the village, and wine tasting at a local winery!
Eat like a local at one of the many markets.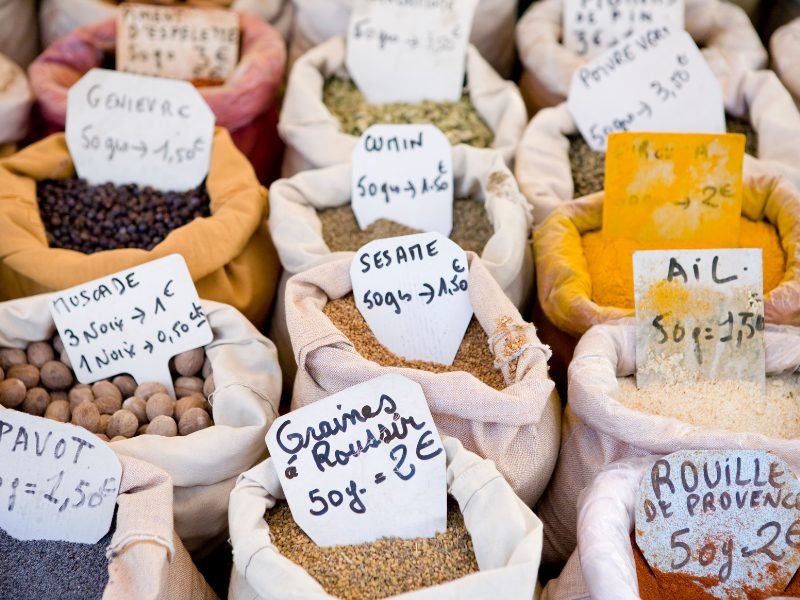 In all French towns and cities, markets are a major part of life!
Some of these pop up in summer only, but there are plenty of year-round markets in Bordeaux to tickle your taste buds.
On Saturday mornings, the St Michel open-air market gets in full swing, selling plenty of fresh local produce.
Then on Sunday mornings, the Chartrons open-air market sets up stall on the quays along the River Garonne.
One of the specialties here are the oysters fresh from the Arcachon Bay, which the locals lunch on washed down with a crisp Entre-Deux-Mers white wine.
If the weather isn't working in your favor, you can always head to an indoor market, of which the Marché des Capucins is the most well-known.
t's open in the mornings on Tuesdays to Sundays, and you'll find plenty of regional produce to regale in, from foie gras to oysters to Bordeaux's very own cakes called cannelés.
Dine on the culinary delights of southwestern France.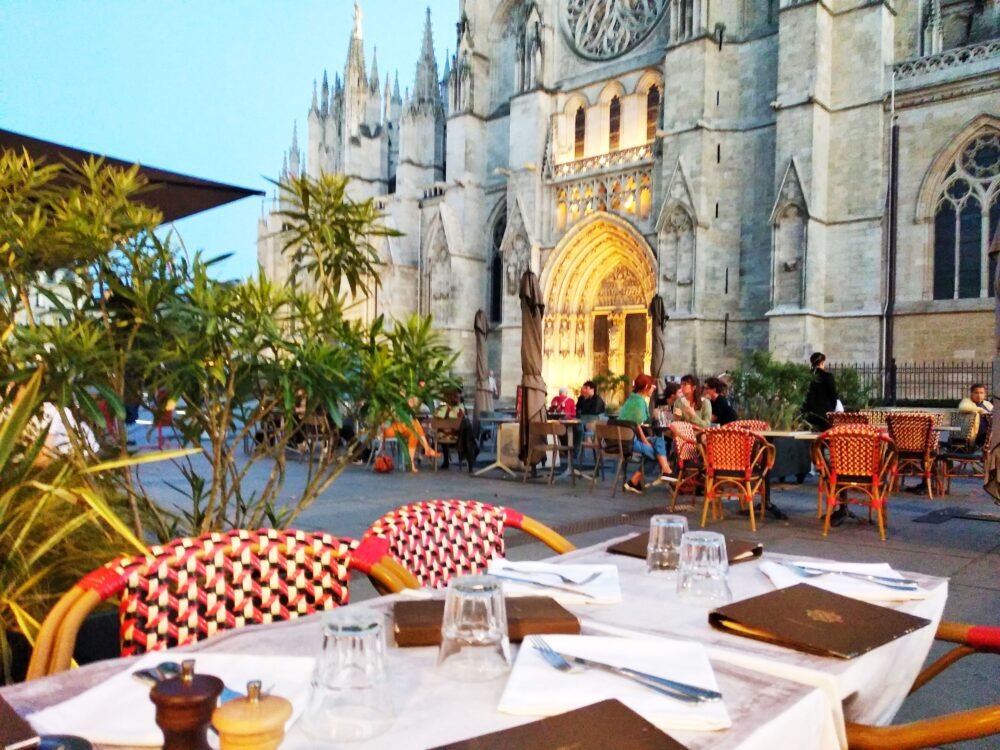 Bordeaux — both the city and its region — is all about food and wine.
When you've done the markets, be sure to also dine in style at a traditional bistrot serving delicious southwestern French cuisine!
La Tupina is a local favorite, an authentic restaurant serving up French dishes like duck, foie gras, stuffed roast chicken, French fries cooked in goose fat, and lamproie (a type of eel fished locally).
Another classic restaurant is Au Bistro, near the Marché des Capucins, serving typical French favorites like boudin noir (blood sausage) and steak-frites.
You could even book a food tour of the city through the tourist office or online.
This way, you get to do food and wine tastings with a local guide and discover the true gastronomy of the region!
Indulge in a night at the Opera.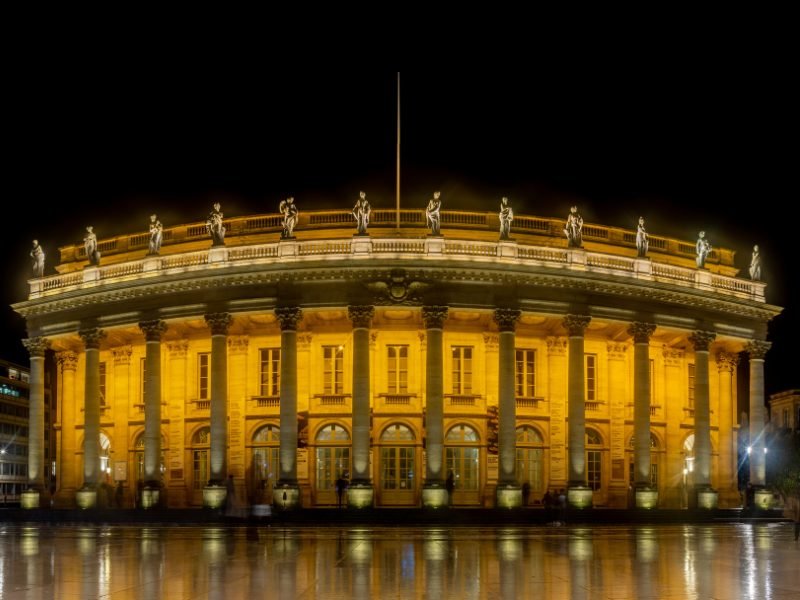 Bordeaux's Opera House, known as the Grand Théâtre, is a stunning neoclassical building in the city center, one of the most beautiful 18th century buildings in a city full of them.
It has a year-round program of events, but dressing up to go to the theater during the festive holiday season is something particularly special.
Christmas performances often include ballets like Cinderella and The Nutcracker, and the theater's website has an English edition to check out their calendar of events here.
Before your performance, stop by Bar à Vin just across the street for an apéritif in a luxurious architectural setting!
Enjoy a Candlelight Concert.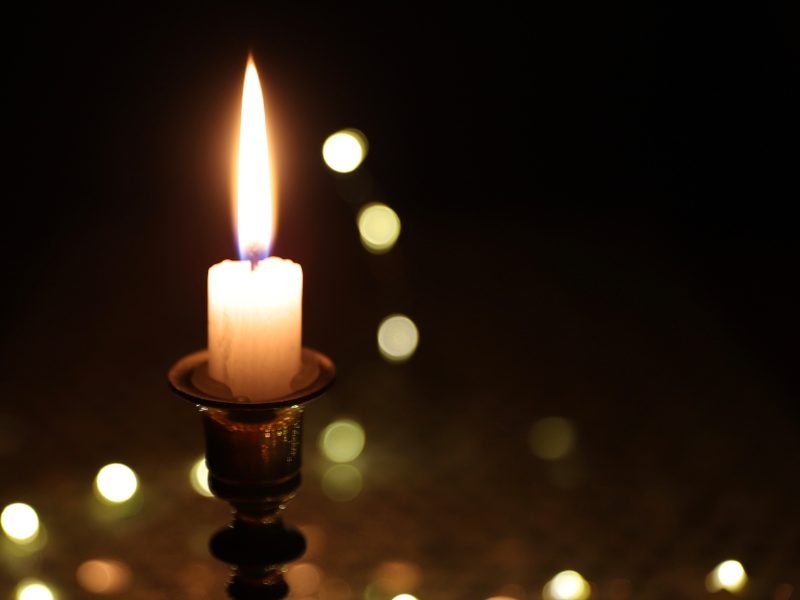 Candlelight Concerts take place all over the world, and Bordeaux holds many of these events throughout the year.
Listen to live music played by an orchestra in a candlelit setting in different venues around the city — it doesn't get more wintry than that!
Recent performances have included the music of Queen, The Rolling Stones, and ABBA, and you can check what's on when you visit Bordeaux here.
At Christmas, the Bordeaux Auditorium also holds a Christmas concert of classical music.
Celebrate the end of winter in true Carnival style.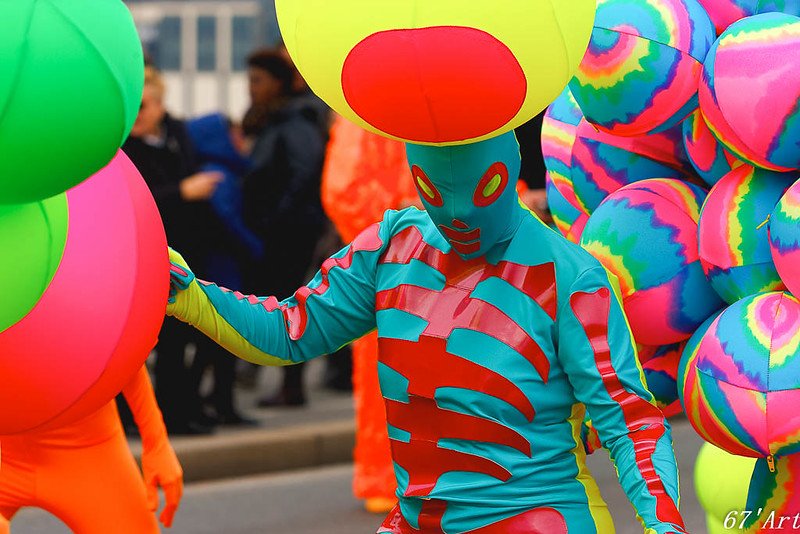 France is big on Mardi Gras festivities as a final farewell to winter!
And in Bordeaux, the streets on both the left bank and the right bank of the River Garonne come alive for the Carnaval des Deux Rives celebrations.
The annual event takes place in either late February or early March, depending on the year.
The city is filled with a fun-loving atmosphere as carnival processions of colorful floats parade the streets, live music concerts play out, and participants of all ages dress up and dance along with the merriment.
Get the full information from the tourist office if you happen to be in town for the carnival.
Where to Stay in Bordeaux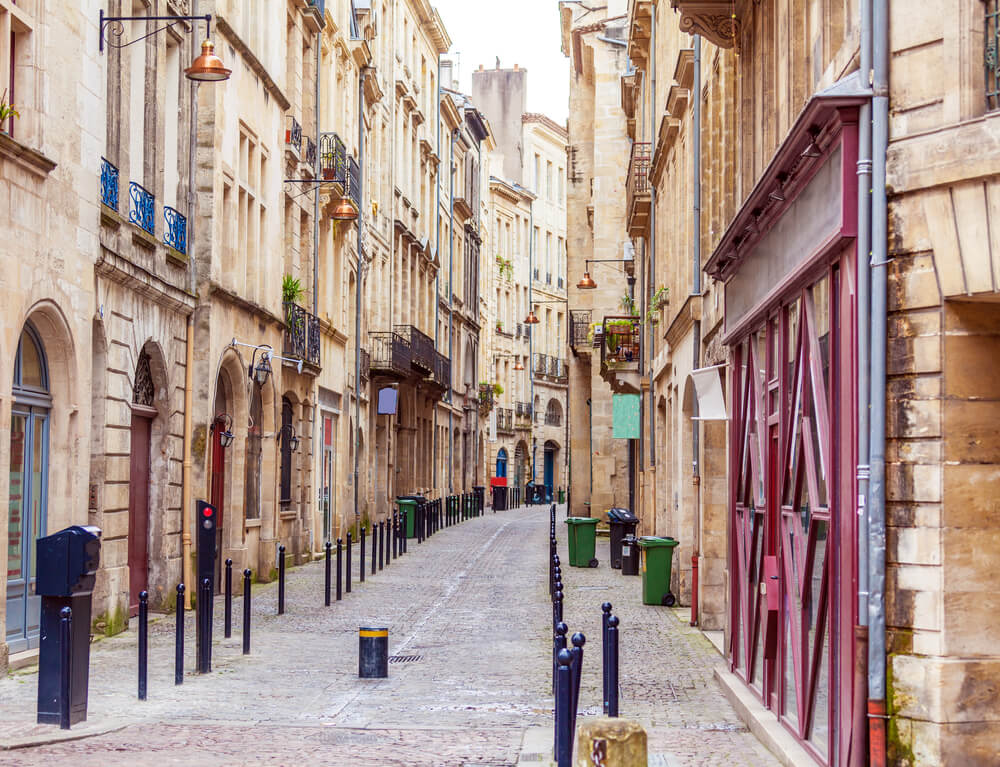 For a simple, no-frills place to stay in Bordeaux in a convenient location, ibis hotels never disappoint for the price – and the ibis in Gare Saint Jean is no exception.
Located near the Saint-John train station, it's easy to zip around to all parts of Bordeaux from this location.
The rooms are small but functional, with all you'd need — WiFi, A/C, a 24-hour desk, and aesthetically pleasing design — for the great price that the ibis chain has become known for.
➤ Check availability, prices, and reviews here!
For a perfectly-located boutique hotel option, Hôtel Madame will surely fit the ticket. 
It's got beautiful aesthetics in all the rooms, as you'd expect of a boutique hotel — but it also has a perfect location in the pedestrian zone of Bordeaux and stunning views from the rooms.
The rooms are modern and updated — some even feature bathrooms with a delightful soaking tub!
➤ Check availability, prices, and reviews here!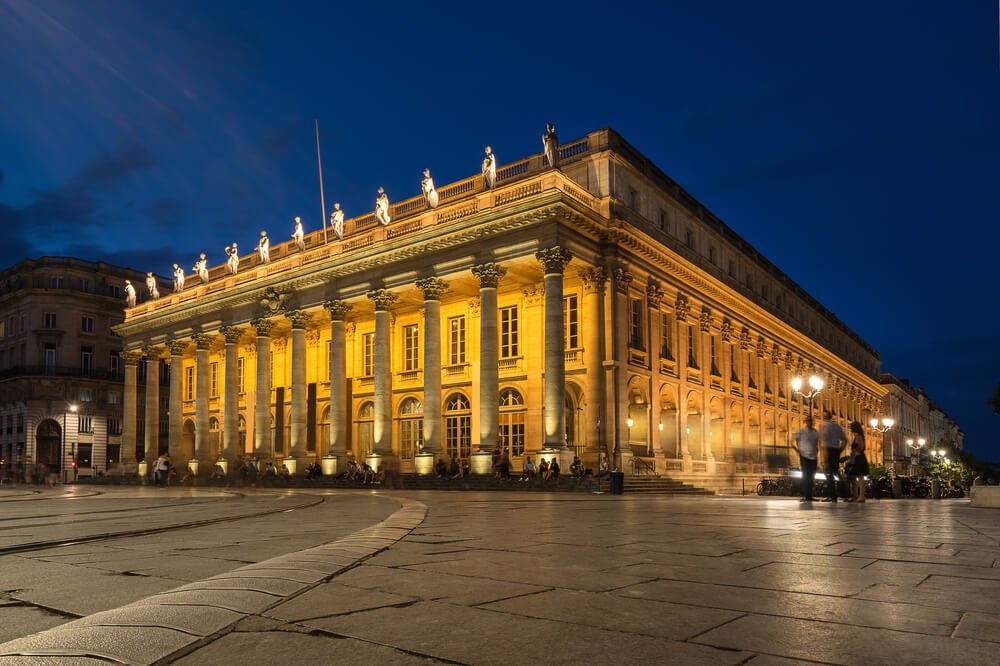 For a hotel stay dripping in old-world luxury, the InterContinental Bordeaux Le Grand Hotel is the perfect choice in Bordeaux.
The rooms feel like the design was lifted from a Hapsburg-era palace, with elegant beard boards, striking carpets and wallpaper, and vintage details. Best of all, some rooms enjoy a view of the Opera House!
Their spa is especially next-level: you'll feel transported back in time, with a stunning pool that looks like a Roman bath and other spa amenities like a traditional dry sauna.
➤ Check availability, prices, and reviews here!