Rome in winter is full of surprises. There's no telling if you'll be freezing at unusually low temperatures at the end of February or sweating under your winter jacket with spring-like weather in early December.
Whether you're lucky to visit the Italian capital in gorgeous sunny weather or end up spending an entire week with rain and cold, there's always plenty to do on a winter trip to Rome.
Rome has some of the most beautiful museums in Italy, not to mention that there are countless places to enjoy the local cuisine, have a drink, or go shopping.
Note: This post contains affiliate links, which means I may receive a small commission if you purchase something through one of these links. Thank you for supporting the free content on this site! For more information on affiliate links and cookies, see my disclosure page for more details.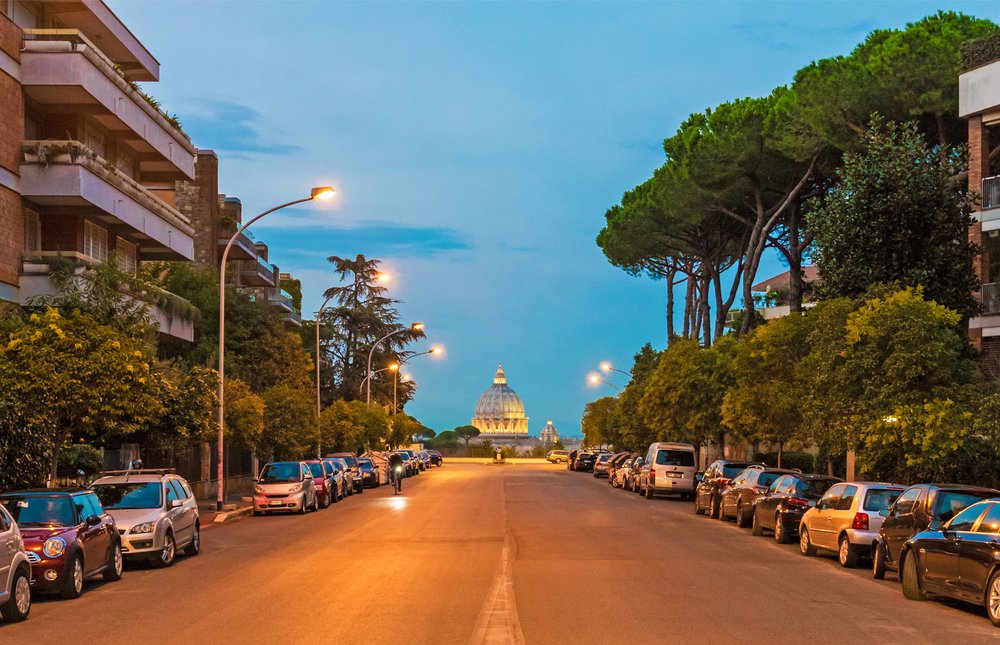 If you've been on the fence about booking a holiday to Rome in winter for fear of not knowing what to do in cold weather, keep reading because the possibilities are endless!
From exploring Rome's landmarks to its hidden gems, there's so much to fill up your Rome itinerary even in the winter!
Be it visiting renowned Roman sites or uncovering the city's lesser-known treasures, there's an abundance of attractions indoors and out, allowing you to adapt your Roman holiday based on the whims of the weather.
But first, let's quickly cover what to expect temperature-wise when it comes to traveling during the winter in Rome.
Winter Weather in Rome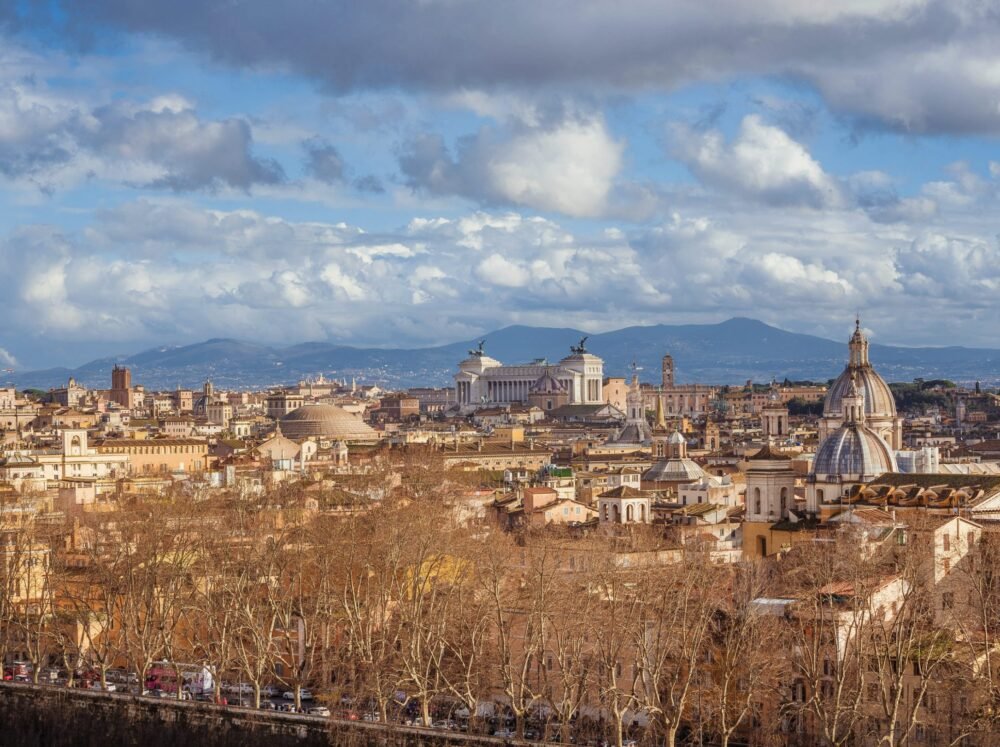 Though Rome shares a similar latitude with Chicago, Illinois, the winter weather experiences in these two cities are worlds apart!
Rome enjoys a mild Mediterranean climate, ensuring that temperatures seldom dip below freezing, even on the chilliest days.
In fact, more often, you'll find yourself appreciating the almost balmy temperatures of 50° to 60° Fahrenheit during the day.
However, those temperatures can quickly feel a lot colder if you're visiting Rome when it rains, which happens about 25% of the time in winter… so be prepared!
As long as you don't mind the occasional rain and cooler temperatures, this period marks an ideal time to explore Rome.
Apart from the days surrounding Christmas, the city enters its most quiet phase in winter, allowing you to experience the Eternal City's charm minus the usual throngs of tourists.
Presented below is a chart detailing the average high and low temperatures that characterize Rome's winter climate, broken down month by month.
Consider this table a preliminary guide, but make sure to consult a more current weather forecast as your trip approaches to make informed decisions on what to include on your Rome packing list!
| | | | |
| --- | --- | --- | --- |
| Month | Average High | Average Low | Average Days of Rain |
| December | 55° F / 13° C | 40° F / 4° C | 8 days |
| January | 54° F / 12° C | 37° F / 3° C | 7 days |
| February | 57° F / 14° C | 38° F / 3° C | 7 days |
25 Great Things to Do in Rome in Winter
Explore a nearly crowd-free Colosseum and Roman Forum.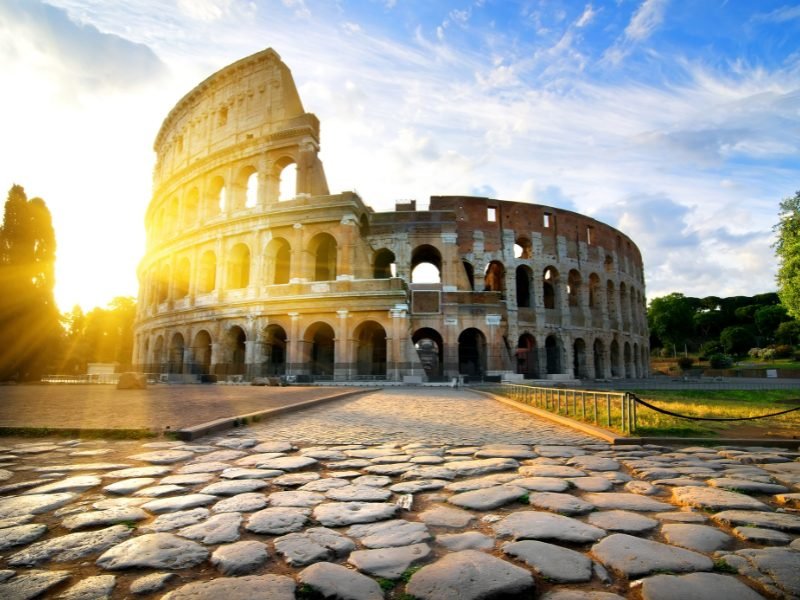 The winter months are the best for visiting Rome's most famous landmarks without the crowds you'll usually see during warmer periods.
Visiting the Colosseum and Roman Forum is no exception!
Unless you're faced with relentless downpours that make sightseeing nigh impossible, winter in Rome is the perfect time venture to the Colosseum for an almost exclusive experience
A visit to this colossal amphitheater, the largest of its kind in the entire world, is essential when in Rome! (You can read our guide to it here)
Continue your visit with a subsequent stroll through the Roman Forum — you'll instantly feel transporting you around 2,000 years, right back into the heart of ancient Rome's "city center"!
Fortune may even grant you a day of sunshine, which is actually still quite a high possibility even on cooler January and February winter days.
Aside from the holiday rush, which sees a surge in visitors, the winter period — Rome's definitive off-peak season — is unmatched when it comes to seeing the Colosseum and the Roman Forum as crowd-free as it will ever be.
Don't forget to go up Palatine Hill for one of the best views over Rome!
Even through it's winter, it's still helpful to book skip-the-line tickets to save some time and not have to wait in the cold!
Take a food tour through Rome.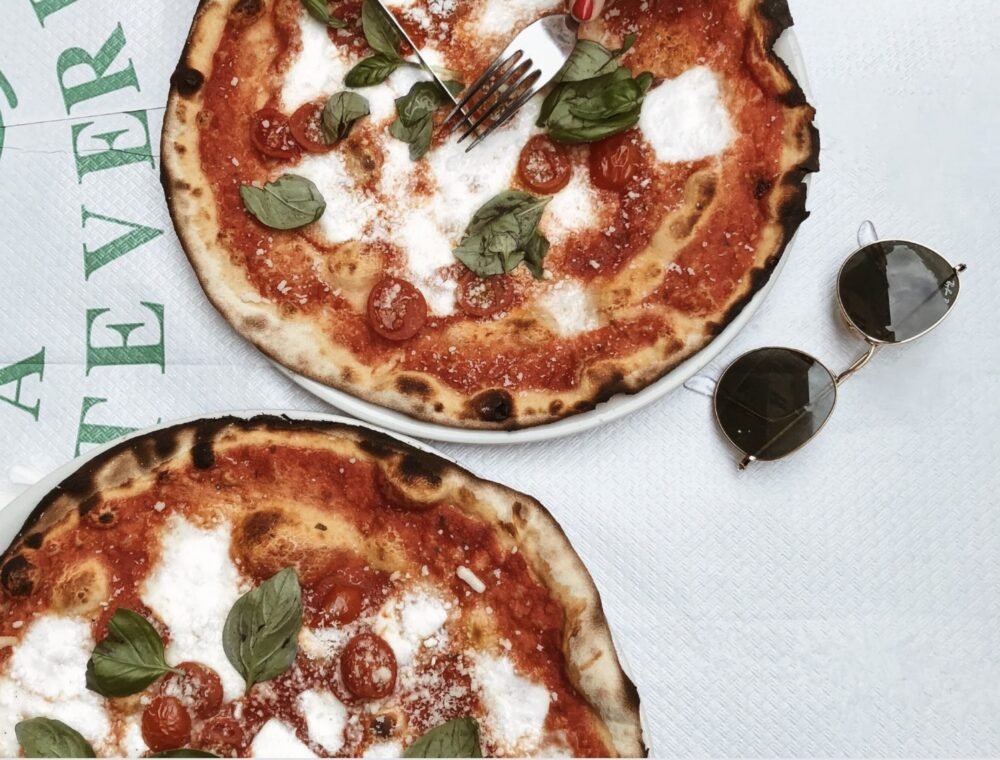 One of my favorite ways to experience traveling Europe in winter is by taking a food tour!
Food tours are great for cold weather because they combine a fun walking tour with plenty of time indoors — and lots of great bites in between that will fill you up!
There are so many options for food tours in Rome. If you're on a budget, this 2.5-hour street food tour is a great choice!
You'll get to try supplì (Rome's spin on arancini), cured meats, Roman pizza, carciofi alla giudìa, and gelato on this tour.
If you are a big foodie, this 4-hour, 20-taste food tour is one of the most generous offerings in town. You'll get to sample a huge variety of Roman cuisine all in one go!
Plus, it's nice that this tour is offered in the evening, so you can work up an appetite with a jam-packed day of sightseeing and then stuff yourself silly before crashing for the night!
Check out the Christmas tree in Piazza San Pietro at the Vatican.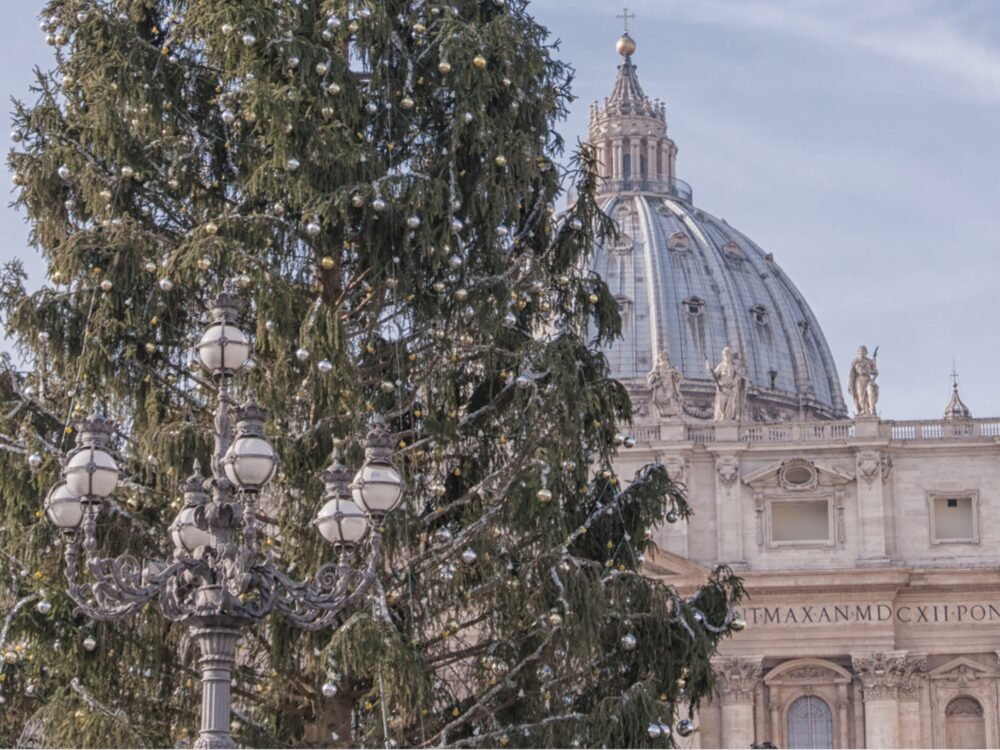 Annually, one of Rome's most spectacular Christmas trees is set up in Piazza San Pietro (St. Peter's Square) within Vatican City, transforming this expansive square into a festive wonderland!
Beyond the majestic Christmas tree, you can also see the annual presepe, the Italian tradition of a highly-detailed Nativity scene.
This cherished practice of pairing a Nativity scene alongside the Christmas tree began in 1982, initiated by Pope John Paul II, and has since evolved into an endearing tradition in winter in Rome (and other Italian cities!).
While various Christmas trees and Nativity displays dot the city, those positioned in Piazza San Pietro indisputably steal the show.
Go there in the late afternoon or evening to see it with the lights on.
You can typically see these nativity scenes starting from December 8th (The Feast of the Immaculate Conception) through the end of the Christmas season, which typically ends on January 6th (The Epiphany).
Visit the Vatican Museums without the usual crowds.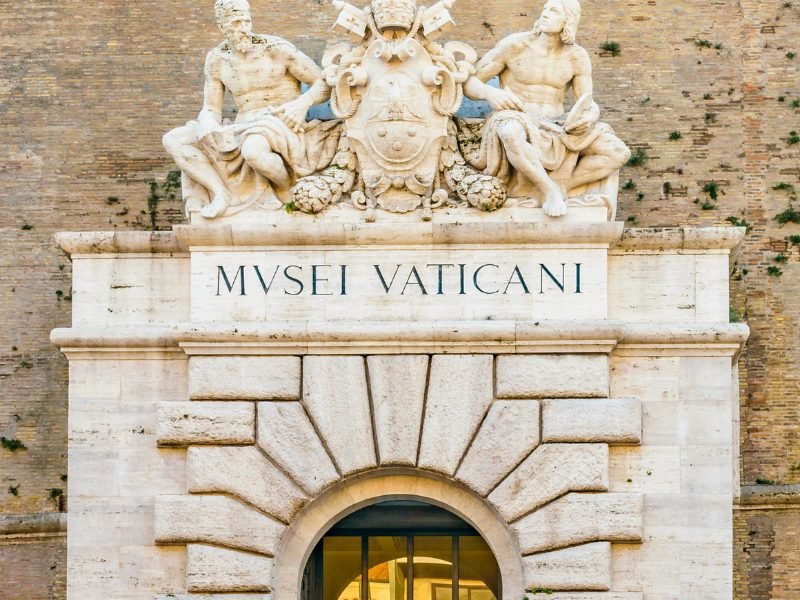 The Vatican Museums are surely one of the must-see Rome attractions (read our guide to visiting them here!)
From late spring to early autumn, visiting the Vatican can be a challenge, with long lines to buy tickets and enter the museum.
In winter, however, the city empties, and even the Vatican Museums welcome much smaller crowds.
If you happen to visit Rome between November and February, this is the best time to pay a visit to the Vatican Museums and Sistine Chapel.
You won't need to book your ticket several weeks (or months) in advance if you visit in winter, though you should still book your ticket as soon as you know when you'll go.
When you visit, you'll likely find only a moderate amount of people. Don't expect the museum to be empty, but it is much easier to move around and admire the beautiful artwork in peace!
The best thing is that most museum areas are indoors, so it's a great place to spend a cold day in Rome.
Despite the smaller crowds in winter, you should still buy your entry ticket in advance to avoid waiting in line.
We recommend this skip-the-line ticket or this guided tour with skip-the-line access.
Enjoy the view from St. Peter's Basilica.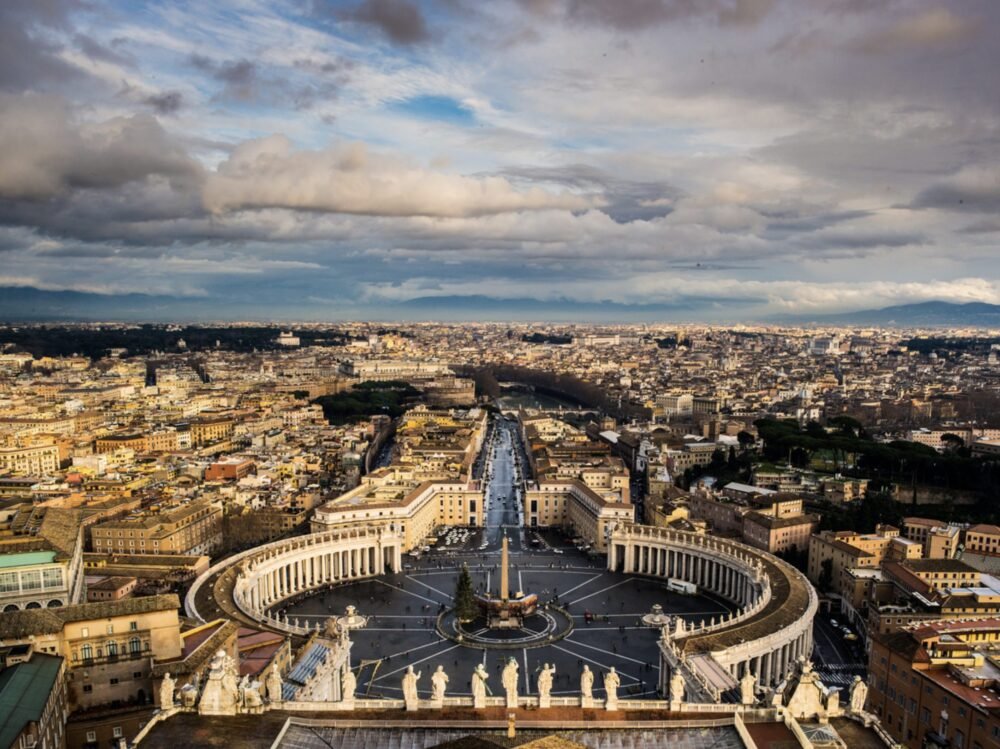 And while we have you visiting Vatican City, don't miss the chance to seize the opportunity to climb the dome of St. Peter's Basilica.
It offers one of the most stunning panoramas across both the Vatican and the broader expanse of Rome!
During winter, the throngs of tourists and lengthy lines characteristic of St. Peter's Basilica in the summer months give way to a more laidback, enjoyable visit.
Entry into the Basilica itself is free, but accessing the dome requires a separate fee (€8 for the stairs or €10 if you opt for a partial elevator ride).
Alternatively, you can choose a guided tour that encompasses the dome visit, such as this one which also includes a tour of the crypts below, for a comprehensive experience.
Discover beautiful works of art in Galleria Borghese.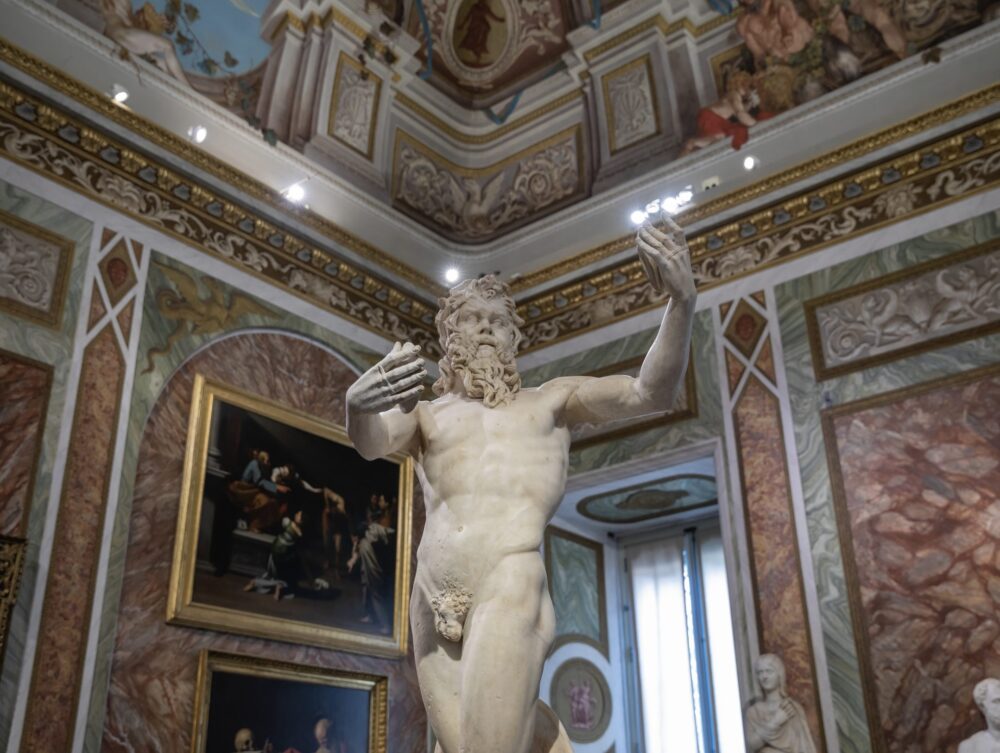 Part of the largest park in the city, Villa Borghese, visiting the Galleria Borghese is one of the winter must-dos in Rome!
This 17th-century architectural gem is an attraction in its own right, captivating visitors with its ornately adorned rooms and exquisite frescoes — but the art it displays is the real reason to visit!
The museum contains remarkable array of sculptures, paintings, mosaics, and bas-reliefs, featuring works by luminaries such as Caravaggio, Raphael, and Titian, along with sculptures from Venini and Canova.
Among the masterpieces in the Borghese Gallery is Bernini's "Rape of Proserpina." The sculpture is famed for its astonishing attention to detail, evident in elements like Pluto's hand pressing into Proserpina's skin.
While this sculpture could justify a museum visit on its own, once inside, you're bound to discover countless other draws that captivate and demand attention!
A visit here is the perfect way to escape the cold and surround yourself with the warmth of art and history on a winter day in Rome!
If it's rainy or cold out, you likely won't be the only one with the idea to visit the gallery, so I suggest booking skip-the-line tickets to avoid any lengthy waits.
Check out the Christmas lights in Via del Corso.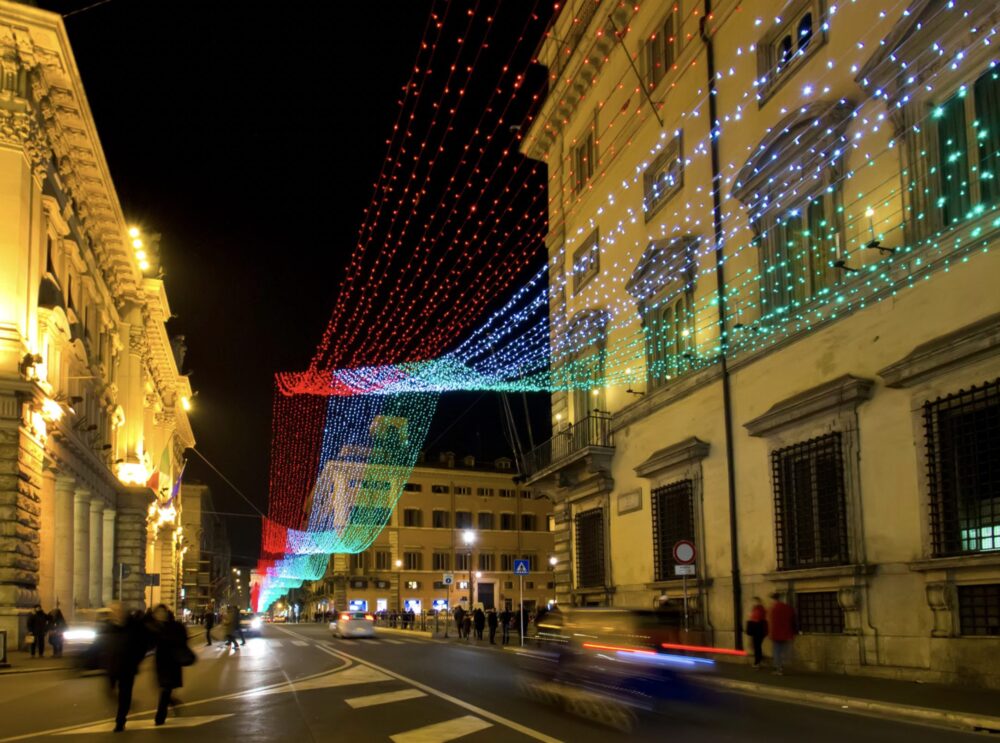 Despite the lack of snow and the moderate temperatures, Rome still does a pretty good job at bringing the Christmas spirit to its most picturesque and popular areas!
You'll see Christmas lights nearly all over the city, but every year the most anticipated ones are those along Via del Corso, the most popular shopping street in the city.
The lights change every year, so even if you've already visited Rome during Christmas before, you can still expect to see something new!
Whether you start in Piazza Venezia or Piazza del Popolo, the hanging lights above the long shopping street create a wonderful effect, great for festive photos to commemorate your Rome winter trip!
Wandering down this street is one of the best free things to do in Rome in winter at night!
Visit the Christmas market in Piazza Navona.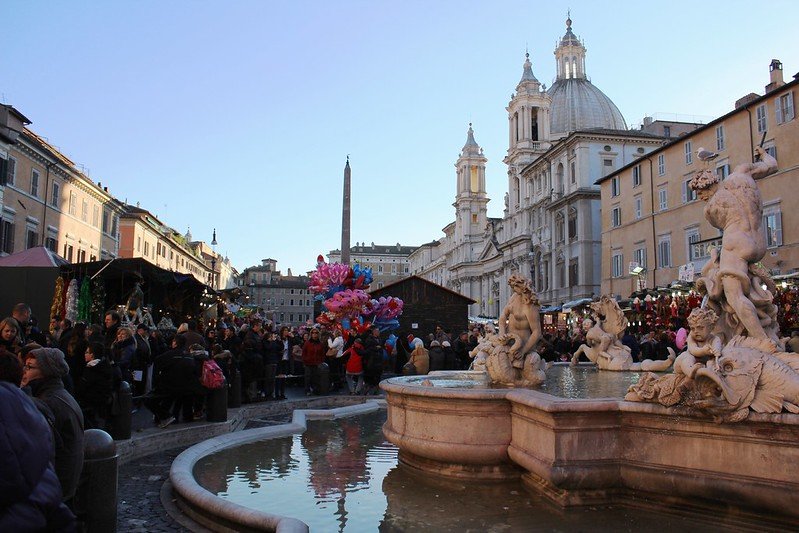 If you're lucky enough, you may be rewarded with one of the prettiest Christmas markets in Rome, which is set in the gorgeous Piazza Navona in the heart of the city.
While Rome's Christmas markets aren't quite as impressive compared to those of other European cities like Prague, Vienna, Budapest, etc., it's still worth the visit!
The Christmas market has been skipped the last few years due to the pandemic restrictions, but hopefully, it will return this year to delight visitors and locals with its lively atmosphere!
What makes the market special is the setting itself, in one of Rome's most beautiful squares, with its fountains and the gorgeous Baroque church Sant'Agnese in Agone.
The market usually features a carousel, food and drink stands, colorful lights, and stands selling Christmas decorations.
The market usually starts in early December and continues until roughly the 6th of January, when Italy celebrates the Epiphany.
Toss a coin in the less-crowded Trevi Fountain.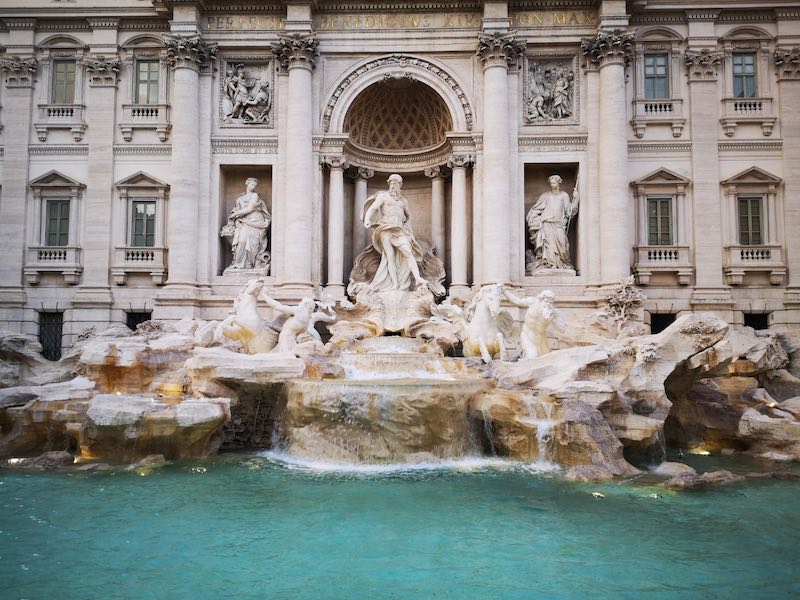 One of the hallmark things to do in Rome is to throw a coin in the beautiful Trevi Fountain, which according to local superstition is supposed to ensure a repeat visit!
While the Trevi Fountain heaves with tourists in the summer months, it's far quieter during the winter, and you can actually stay a while and truly appreciate the masterful artistry of the sculpture.
Plus, you won't have to wake up at the crack of dawn in order to get a good, crowd-free photo of the Trevi Fountain at this time of year!
The Spanish Steps are also nearby, and you'll find far fewer crowds there at this time of year as well.
Head over to the Roman Ghetto to eat artichokes.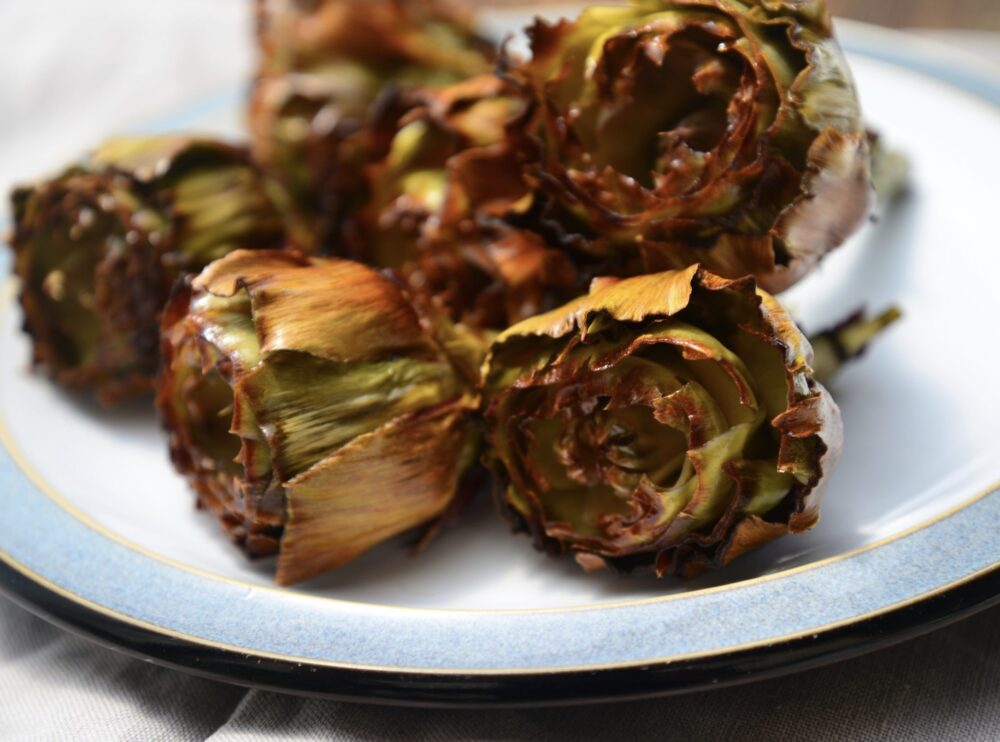 Late winter is when artichokes are in season, one of the main ingredients of Roman cuisine!
You'll be able to try different artichokes recipes in many Roman trattorias, but no place is renowned for serving this vegetable like the Roman Ghetto (the historic Jewish Ghetto)
A small neighborhood not far from Campo de Fiori, the Roman Ghetto is filled with traditional restaurants famous for their Carciofi alla Giudia.
Not to be mistaken with Carciofi alla Romana, the ones you'll eat in the Roman Ghetto are fried and served steaming hot and crunchy!
Head over to Via del Portico d'Ottavia, the main street in the Jewish quarter lined with restaurants, all serving this tasty traditional winter dish.
Admire the Pantheon without the crowds.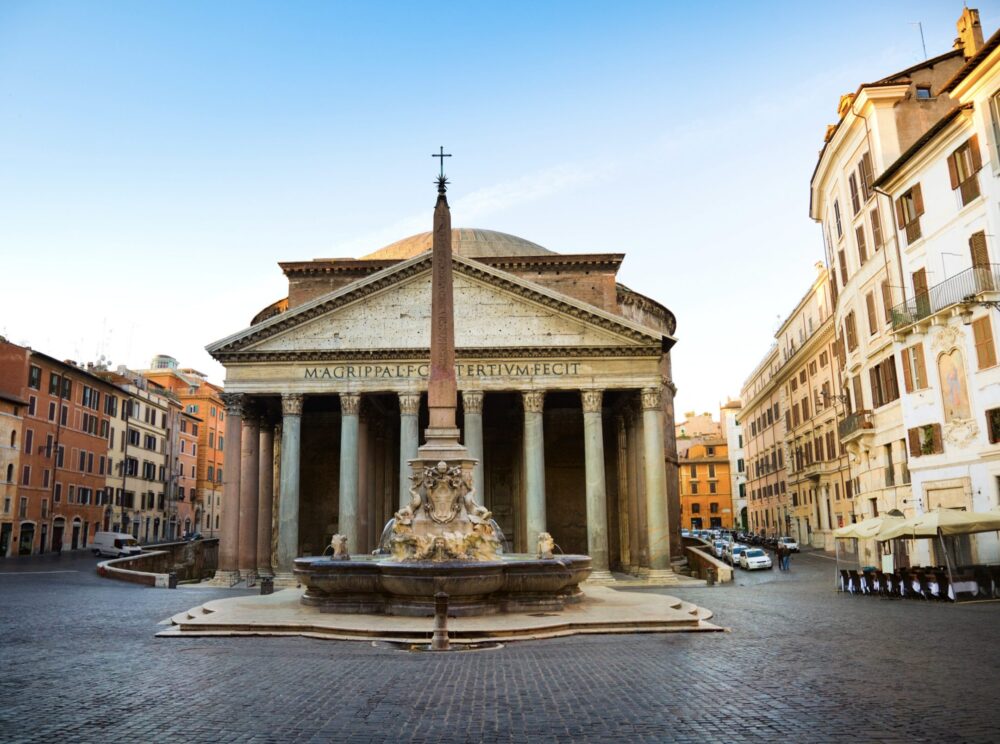 The Pantheon is a unique Roman temple with roots back to Rome's pre-Christian days. It was likely built around 27 BCE, making it nearly two millennia old!
One of the most unique things about the Pantheon is its oculus, an open skylight in the dome of the temple. This is one thing you can't miss on your tour of Rome!
Plus, access to the Pantheon is free, making it a can't-miss tourist attraction to visit in Rome, especially when you factor in the smaller crowds you'll find in winter.
Go ice skating at Auditorium Parco della Musica.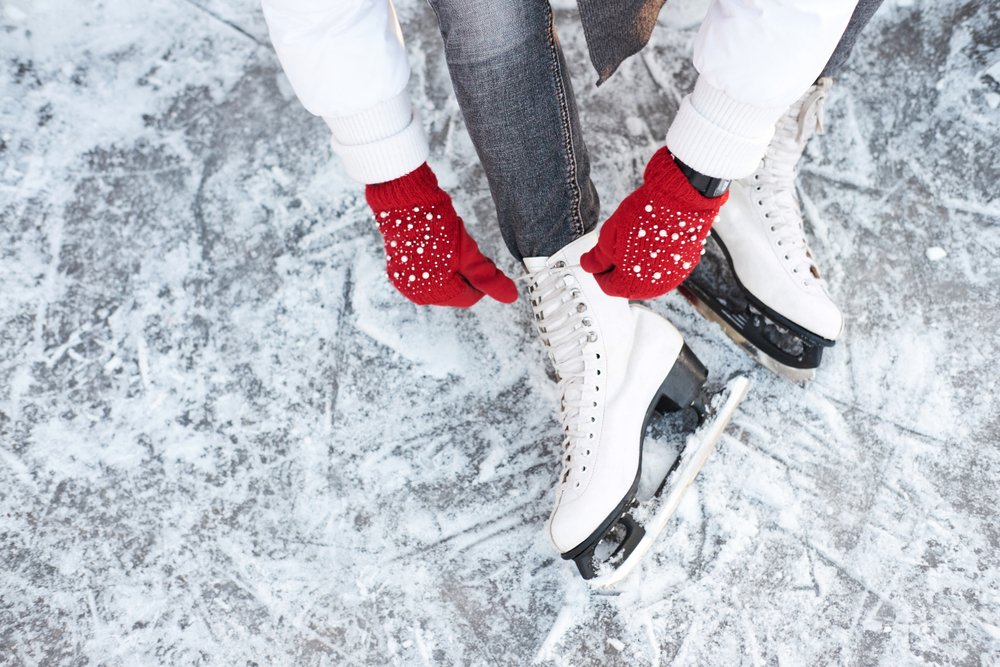 Between December and early January, the Auditorium Parco della Musica brings the Christmas spirit to town by setting up a big ice-skating rink in its outdoor theater!
Parco della Musica is a cultural complex in the north of Rome, with indoor and outdoor areas dedicated to concerts, movie screenings, and other events.
This is one of the few places to go ice skating in Rome, since they stopped organizing the ice rink at Castel Sant'Angelo.
The ice-skating rink hasn't been on for a couple of years due to the pandemic, but it will hopefully make a comeback this year! Keep an eye on it for your next trip to Rome in winter.
Indulge in Rome's classic pasta dishes.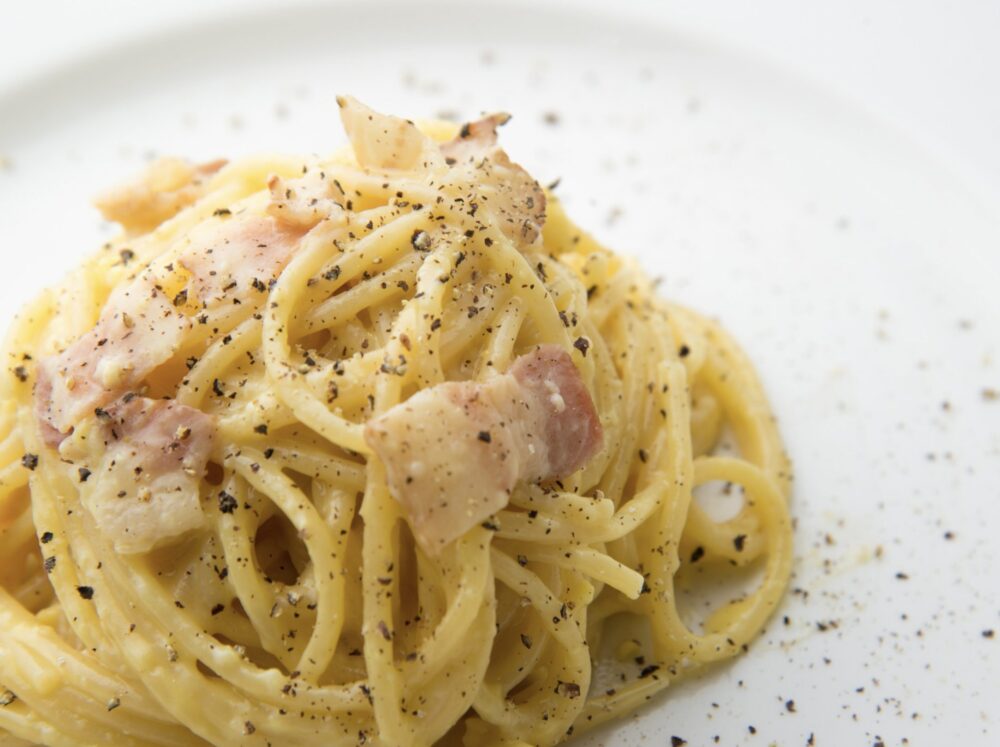 While you should certainly sample Rome's classic pastas no matter what time of year you visit, these pastas hit the spot even better on a cold winter day!
Rome is famous for its 4 classic pastas: carbonara, amatriciana, gricia, and cacio e pepe. All are delicious and worth trying during your time in Rome!
Go shopping at Mercato Monti Urban Market Roma.
Monti is undoubtedly one of the most picturesque neighborhoods in Rome!
Whether in summer or winter, the area is always alive, with its traditional restaurants, lively bars, and cute vintage shops.
One of the most iconic spots in Monti is the Urban Market, right next to the metro station Cavour.
This lively indoor space is open year-round over the weekends, but winter is the best season to visit to escape the cold!
You can shop for handmade jewelry, prints, art pieces, vintage clothes, and much more.
Not only will you find unique pieces that you won't find in big stores, but you'll also support local artists and artisans, so it's a cool place to spend your money or just have a look around.
Warm up with a hot chocolate at SAID.
Nothing beats a nice hot chocolate to warm up on a cold winter afternoon!
Despite winters in Rome being quite temperate, the cold can hit differently when there is high humidity, especially on rainy days.
If you happen to be in Rome during an unusually cold period, why not try one of the best hot chocolate places in town?
SAID is an old chocolate factory turned into a restaurant and shop where you can indulge in delicious varieties of hot chocolate with equally delicious cookies!
The restaurant displays old machines and tools for chocolate-making, creating a cool vintage décor that encourages you to linger and enjoy!
Aside from the classic hot chocolate, you can even try main dishes revisited with the addition of chocolate. Ever tried pasta or roast beef with chocolate? Here you can!
You'll find SAID in the student neighborhood of San Lorenzo, a much less touristy area than most in Rome… which will be even more calm in winter!
Escape the cold at the National Gallery of Modern and Contemporary Art.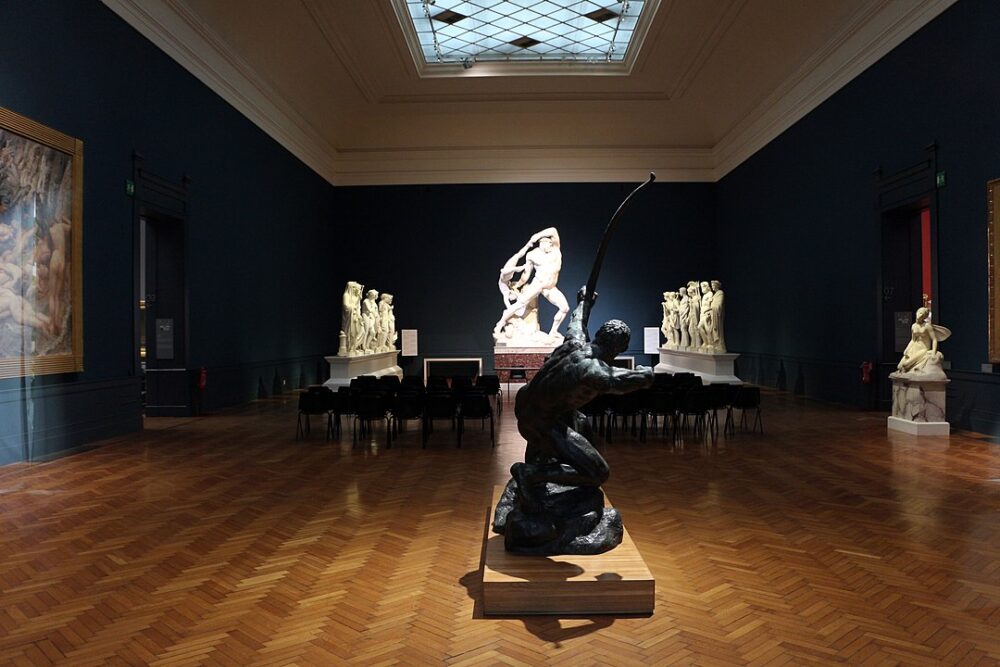 If you're into modern and contemporary art, you can't miss the National Gallery of Modern Art, which houses almost 20 thousand Italian and foreign art pieces from the 19th and 20th centuries.
This is the only museum in Italy entirely dedicated to modern and contemporary Italian art — while Italy has other modern art museums, they focus on international artists, such as the Peggy Guggenheim Collection in Venice.
In the gallery, you'll find a permanent exhibition of paintings, sculptures, and art installations from different art movements, from Impressionism to Surrealism and Futurism. Furthermore, there are always temporary exhibitions you can check out!
The gallery is so big that you could easily spend half a day going through all the areas. You can easily reach it from Piazza del Popolo, metro stop Flaminio.
Take a cooking class.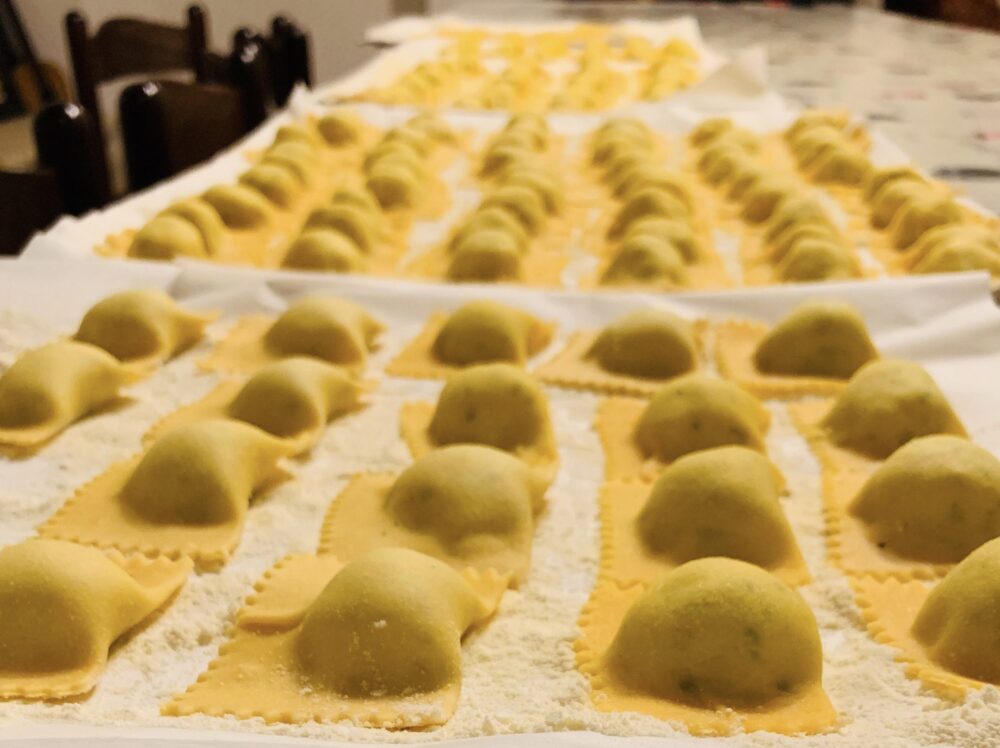 One of the most fun things to do in Rome in winter is indulge in the local cuisine, which is hearty and filling and perfect for the cold weather.
Even better is to step things up a notch by learning how to cook it yourself, so you can keep eating like a Roman when you return home!
There are a variety of different cooking classes you can take, depending on what appeals to you the most about cooking like an Italian.
This homemade pasta class is a great choice if you want a more advanced cooking class.

Not quite as much of a chef? You may prefer to keep things a little simpler with a pizza-making class.
Check out the latest art exhibition at Chiostro del Bramante.
Chiostro del Bramante is a small exhibition space in the heart of Rome's historical center, next to Church Santa Maria della Pace and only a few minutes walking distance from Piazza Navona.
The gallery spans two levels, with a beautiful Renaissance cloister with arches and columns at its center.
The space hosts temporary exhibitions, as well as events like book readings, concerts, and theatrical performances.
If you need to take a break in an indoor place while you're out and about exploring the historical center of Rome, Chiostro del Bramante is without a doubt a great place to visit!
Admire ancient art in an industrial setting at Centrale Montemartini.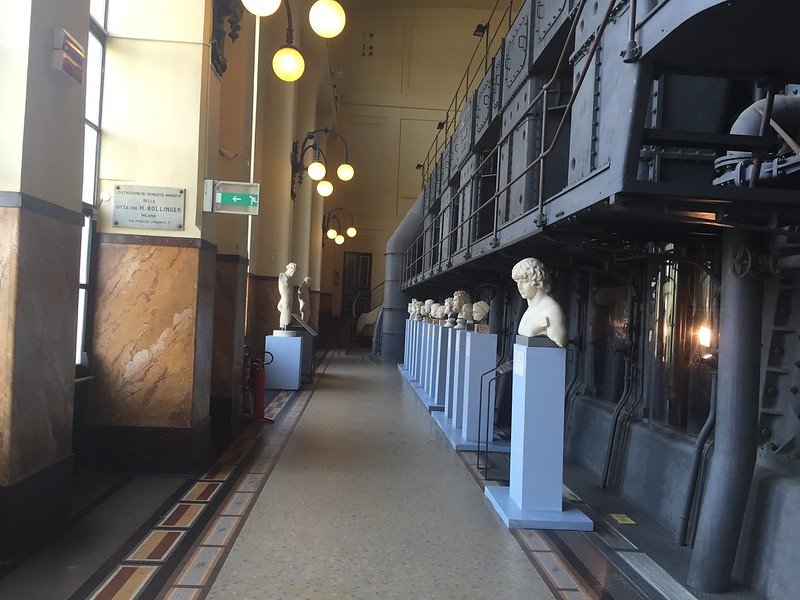 Centrale Montemartini is a one-of-a-kind museum not only in Rome but probably in the world!
This former thermal power station now houses hundreds of ancient sculptures, playing with the contrast between industry and art.
The disused power plant was renovated at the end of the 1990s, and many machines were restored for what was meant to be a temporary exhibition titled Machines and Gods.
The success of the exhibition led to the creation of a permanent museum that has since expanded!
Visiting the Centrale Montemartini is a great way to spend a cold winter afternoon in Rome — and since it's a bit of a hidden gem, you'll likely mostly be amongst locals!
Explore the Roman catacombs.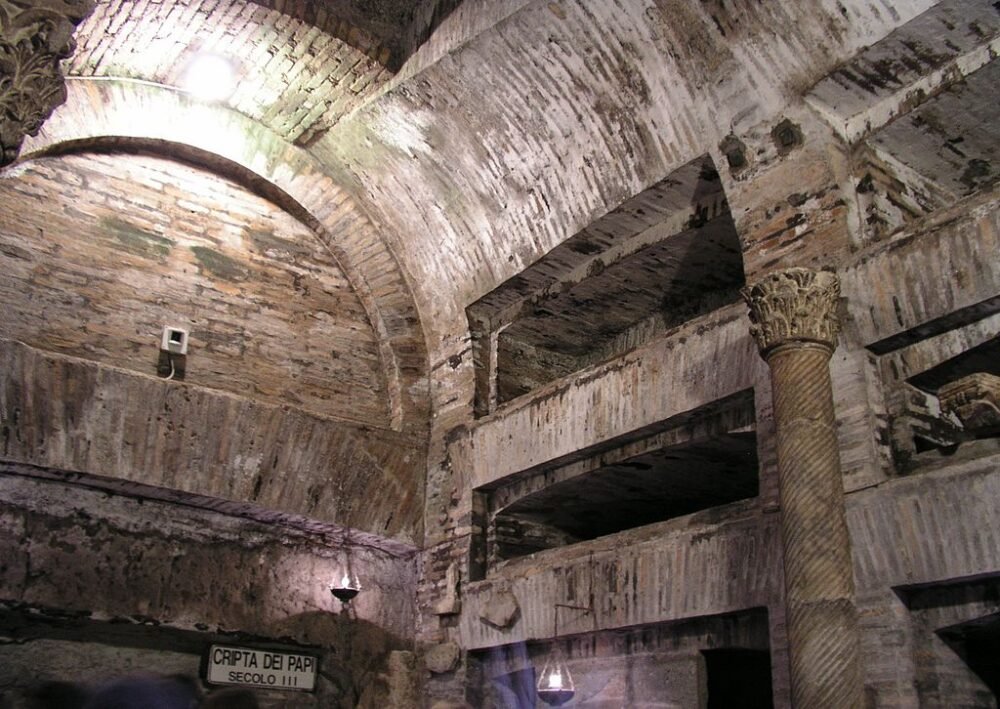 Rome is nearly as busy underground as it is above ground, with a surprisingly sprawling network of Roman catacombs outside the city center.
These catacombs are a unique place to visit on any trip to Rome, but they're also great to visit during the winter because the temperature in the catacombs remains fairly stable all year round (typically around 60° F/16° C).
They won't be warm per se like indoor, heated places such as museums, but if it's rainy or particularly cold outside, they're a good alternative if you're feeling museum fatigue.
There are many impressive catacombs in Rome, but definitely the most impressive are the Capuchin crypts, so make sure your tour includes those, such as this tour!
Check out the events at the Mattatoio.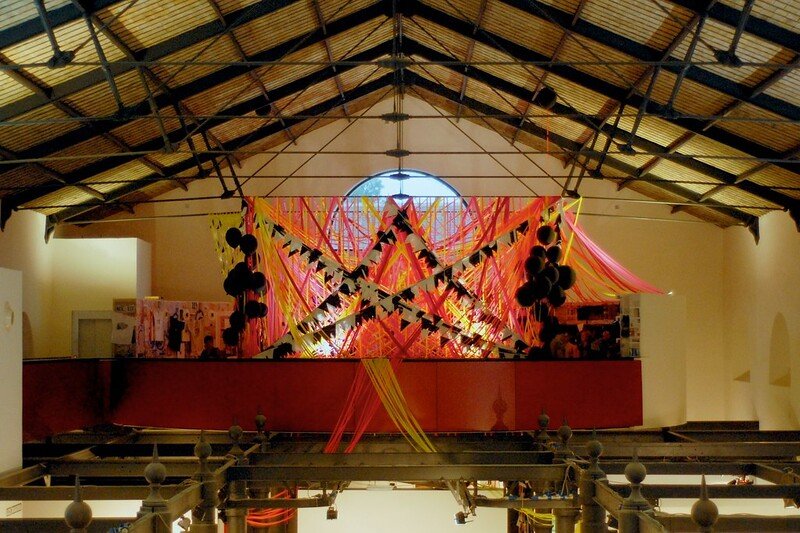 The Mattatoio is a former slaughterhouse renovated in the early 2000s to become an area dedicated to contemporary art exhibitions and events.
This is quite a unique location in Rome, where there's always something to do!
From exhibitions to live music, theater shows, and much more, the Mattatoio is a great place to visit in summer and winter alike.
Aside from the events, you can also check out the bookstore and have a coffee or drink at the on-site café.
At the Mattatoio, you'll certainly see a different side of Rome from the far more touristic spots.
If you want to meet the locals and discover something other than the historical center, you ought to check out this place!
It's also in the cool neighborhood of Testaccio, home to the wonderful Testaccio Market.
Have a glass of wine at an enoteca.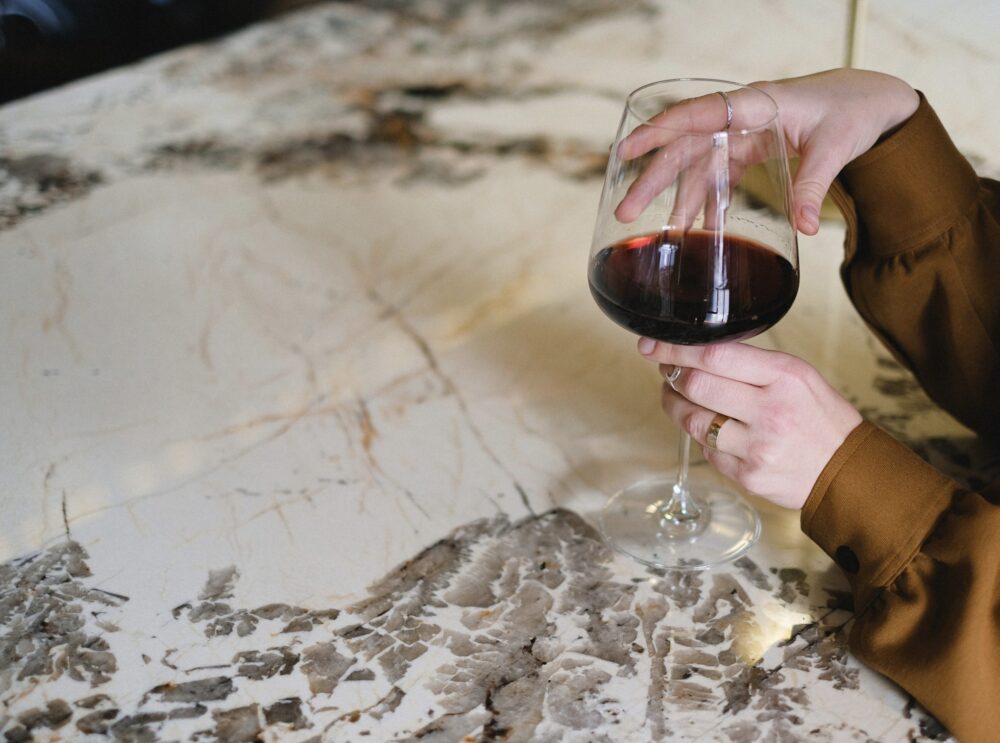 Winter evenings in Rome are for sipping a glass of wine and eating a cheese board or traditional Italian cold cuts!
Rome is full of wine bars, called enoteca in Italian, where you can choose between a vast variety of wines and order a board of cheese and charcuterie.
Whether you just want to have an aperitivo or prefer to opt for a light dinner, this is a nice way to warm up when the days are short and the weather is at its best.
The best areas with nice wine bars are Trastevere, Campo de Fiori, and Monti — I suggest just wandering into one whose ambiance invites you!
Take advantage of the winter sales.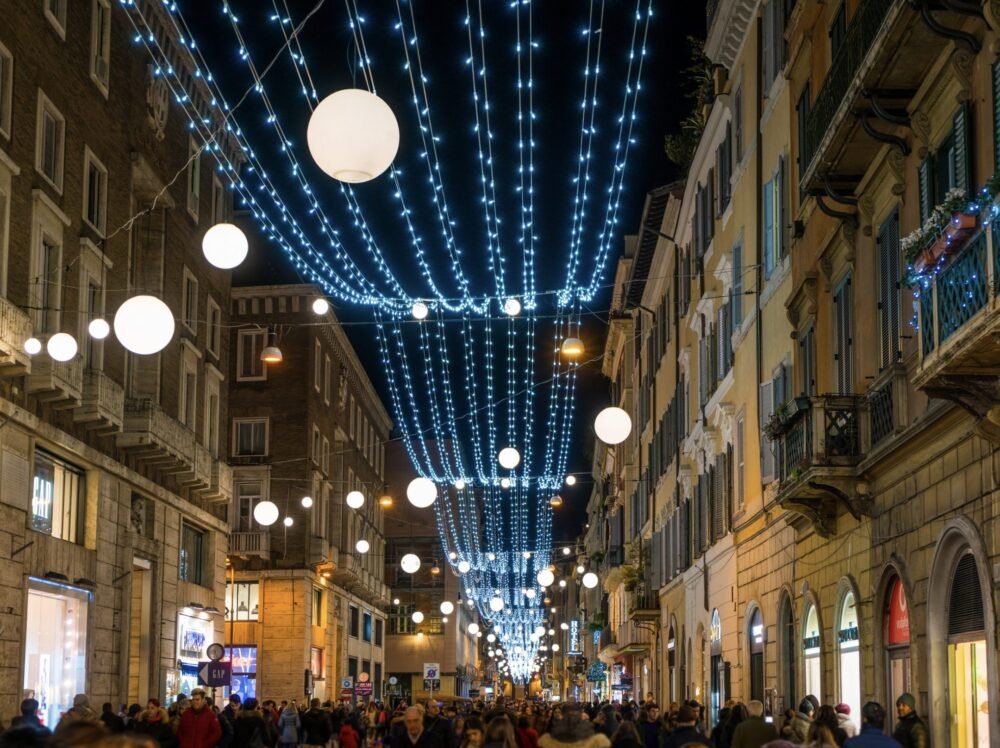 No trip to Italy would be complete without some shopping! After all, you're visiting the home of high fashion, where some of the most renowned stylists were born.
If you happen to be in Rome between January and February, leave some space in your suitcase because this is when winter sales are at their best!
Stroll along Via del Corso for a variety of shops with different price ranges, or check out the high-end fashion street Via dei Condotti.
If you'd rather stay indoors, you can check out one of the shopping malls, like Euroma 2 or Porta di Roma.
The actual sales dates can vary slightly, but they usually begin after the 6th of January and continue throughout February.
Go on a wine tasting day trip in Tuscany.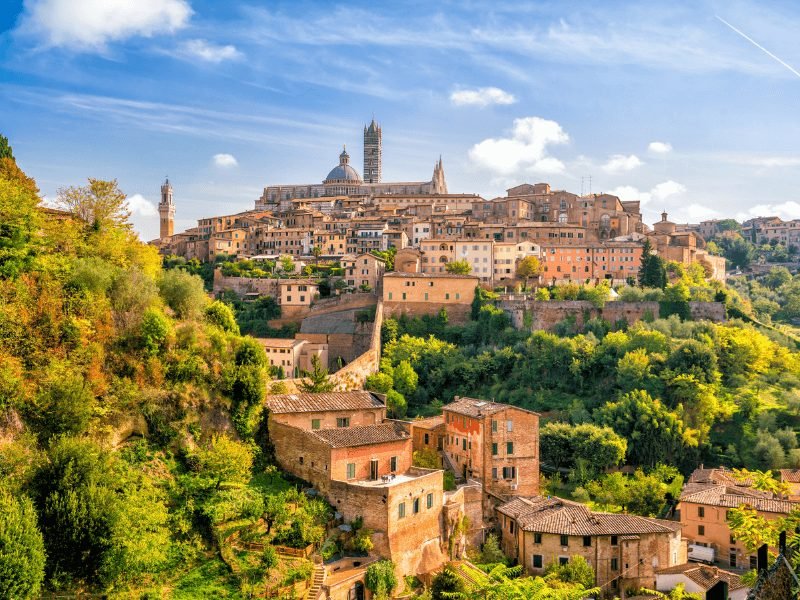 Rome is located just about 2 hours away from Tuscany, one of the best places for wine tasting in Italy!
If you're looking for a winter day trip from Rome, the Tuscany wine region is one of the best options.
What is more cozy than sipping on delicious red wines on a crisp winter day?
This small group day tour will bring you to several wineries in Tuscany, as well as the charming Tuscan towns of Montepulciano and Pienza.
It also includes a 3-course lunch with wine pairings from local produces at a beautiful vineyard's wine cellar!
Explore Pompeii without the typical crowds.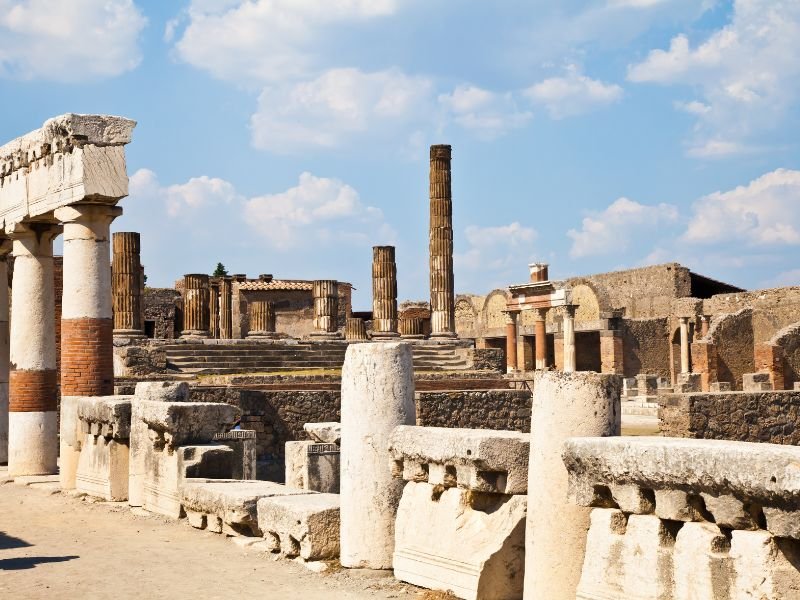 Normally, visiting Pompeii can be hectic, chaotic, and crowded — not to mention scorchingly hot if you visit in the summer, as Pompeii's ruins are mostly uncovered (especially compared to the more-covered Herculaneum).
Note that because Pompeii is largely not covered, it is not the most pleasant day trip option if it is raining.
It'll be hard to walk around on the slick cobblestone floor — not to mention that you'll be out in the open quite a bit, getting wet and cold!
However, if the weather looks like it'll be dry during your visit, Pompeii in winter is a fantastic choice!
This small group, full day tour of Pompeii and Naples (as Mt. Vesuvius is not visited on this tour during the winter) is a great way to spend a day seeing some of the greatest historical places near Rome.
Where to Stay in Rome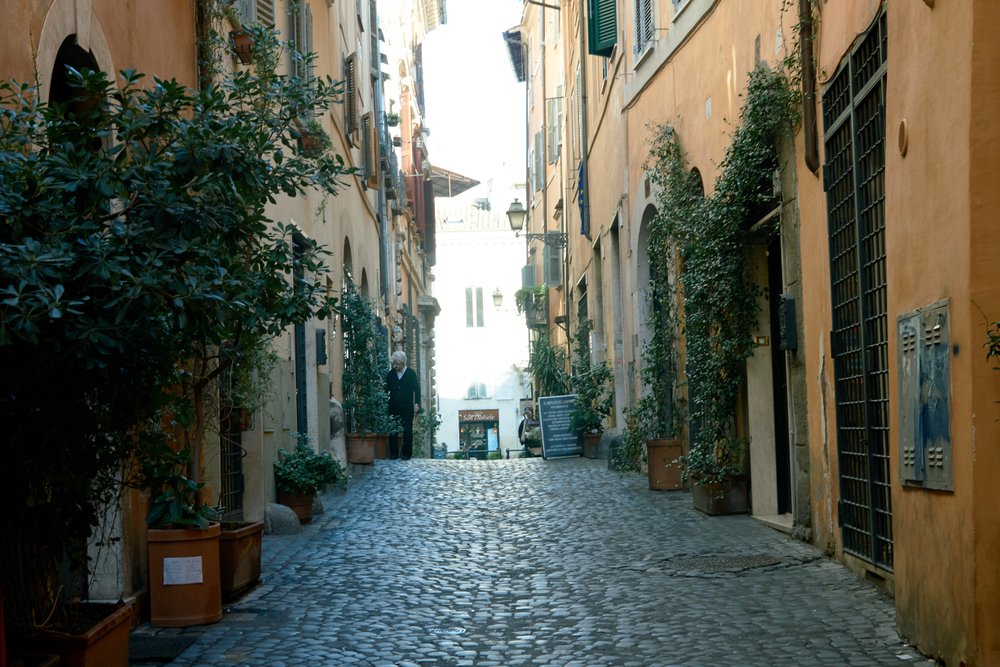 For a gorgeous and unique stay in a central part of Rome, right near the Colosseum, look no further than Nerva Boutique Hotel.
With a loft-like feel thanks to its high ceilings with exposed beams and modern, quirky design choices, this is a comfortable and stylish choice that won't break the bank.
Do I really need to convince you that the St. Regis is the pinnacle of luxury? The brand is practically synonymous with 5-star hotels.
This gorgeous, refined hotel has everything you'd need in a palatial setting, 15 minutes walking distance from all of Rome's most epic sights, like the Trevi Fountain and Spanish Steps.
This choice feels quite luxurious, but the Pope's Suites is actually a rather budget-friendly place to stay while in Rome, since the Prati neighborhood is a little removed from sights other than the Vatican.
That said, Rome's public transportation network is excellent, so it's really not too inconvenient, and you make up for it by staying in really elegant rooms  fit for papal royalty and plebeians alike!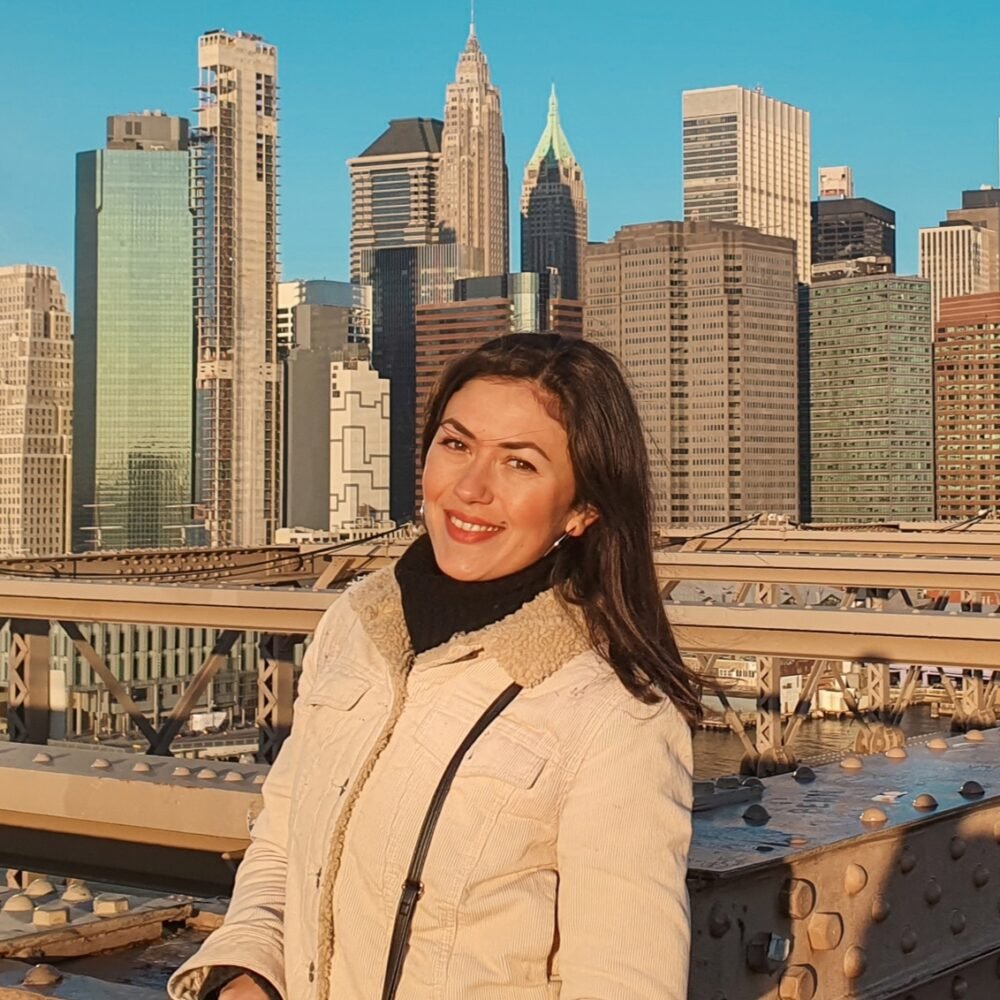 Roxana is a Romanian-born freelance travel writer who has lived in Italy for over 15 years. She has a Master's in Journalism and a Bachelor's in Film Studies, and she studied at Università degli Studi di Roma Tre. Besides her native Romania, Roxana has lived in Rome, Lisbon, and Berlin, and she has traveled through much of Europe in search of hidden gems, history, and culture.