Snowy mountains, steamy rivers, breathtaking landscape, and a variety of memorable wintertime adventures are waiting for you in the charming mountain town of Big Sky, Montana.
Well-known as a popular ski destination during the winter, a fly fishing paradise in the summertime, and a gateway to Yellowstone National Park all year round, Big Sky, Montana is hiding some other exciting activities we think you'll love!
Plus, it's still a bit of a hidden gem in the US, as most travelers end up flocking to Yellowstone, Glacier, or Jackson instead, leaving Big Sky blissfully free of mass tourism.
From delicious meals served on a snowy mountain-side and shopping in the Town Center to riding the slopes at Big Sky Resort and snowshoeing in the forest, Big Sky in winter has something for everyone to enjoy.
Things to Do in Big Sky in Winter
Hike to a Frozen Waterfall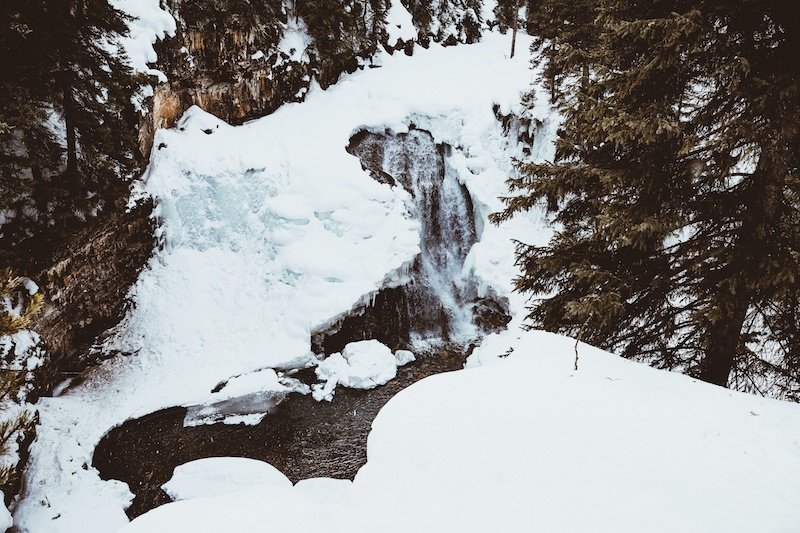 Note: This post contains affiliate links, which means I may receive a small commission if you purchase something through one of these links. Thank you for supporting the free content on this site! For more information on affiliate links and cookies, see my disclosure page for more details.
One of the most popular waterfall hikes in Big Sky transforms into a dazzling frozen wall of ice once the cold weather moves in.
The Ousel Falls Trailhead is minutes from the Big Sky Town Center and offers ample parking spaces. From the parking area, follow the trail down toward the river. In the wintertime, the snow can become packed down and slick, so spikes are a great idea to keep you from slipping and sliding down the trail!
The trail is 1.6 miles round trip and offers scenic views of the South and West Forks of the Gallatin River. With only 400 ft of elevation gain, this trail is perfect for families and folks who are new to hiking! Before the waterfall, you will pass tall cliffs that often support gorgeous ice caves. Crossing the river to the caves is extremely dangerous, and staying on the maintained trail is encouraged!
Once you arrive at Ousel Falls, there is a picnic area and a couple of different viewpoints to observe the frozen falls from. It's not uncommon to spot ice climbers making their way up the ice and guides leading new climbers on their first outing.
If you're interested in getting on the ice with a professional guide, Montana Alpine Guides can take you out for a safe and exhilarating day of climbing!
Go Shopping in the Town Center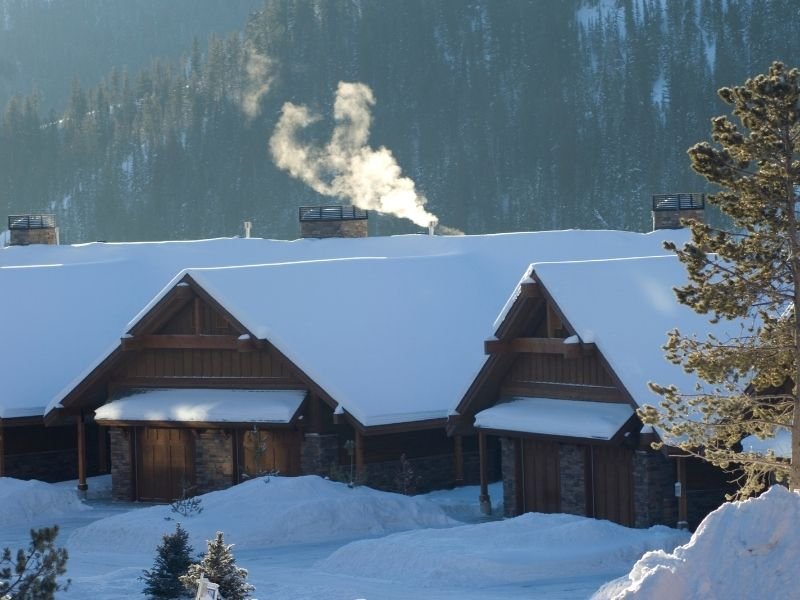 The shopping scene in Big Sky's Town Center grows larger every year! Begin your tour of the downtown stores in the Town Center Plaza and make your way down Town Center Ave. toward Fire Pit Park. Along the way you'll find:
Sky Boutique
Shop Sky Boutique's exquisite hand-selected apparel, fine jewelry, and accessories! Need help putting a stylish outfit together for a night out in Big Sky? Look no further than Sky Boutique!
The Black Diamond Store
Head to Big Sky Resort in style! The Black Diamond Store has everything from professional ski gear to comfortable everyday apparel.
East Slope Outdoors
Remember your trip to Big Sky with a commemorative tee-shirt. East Slope Outdoors has a wide selection of graphic shirts everyone will love as well as ski apparel to keep you warm on the slopes.
Montana Supply
You can always find the latest mountain town apparel and accessories at Montana Supply! It's also the perfect place to find a thoughtful gift for a loved one or a special something for yourself.
Rhinestone Cowgirl
From western style hats to cowgirl boots, Rhinestone Cowgirl is the perfect place to explore true Montana fashion. If you're looking for western apparel for men, Antlers Clothing Co, in Fire Pit Park, is your next stop!
Snowshoe or Cross Country Ski on Big Sky's Community Trails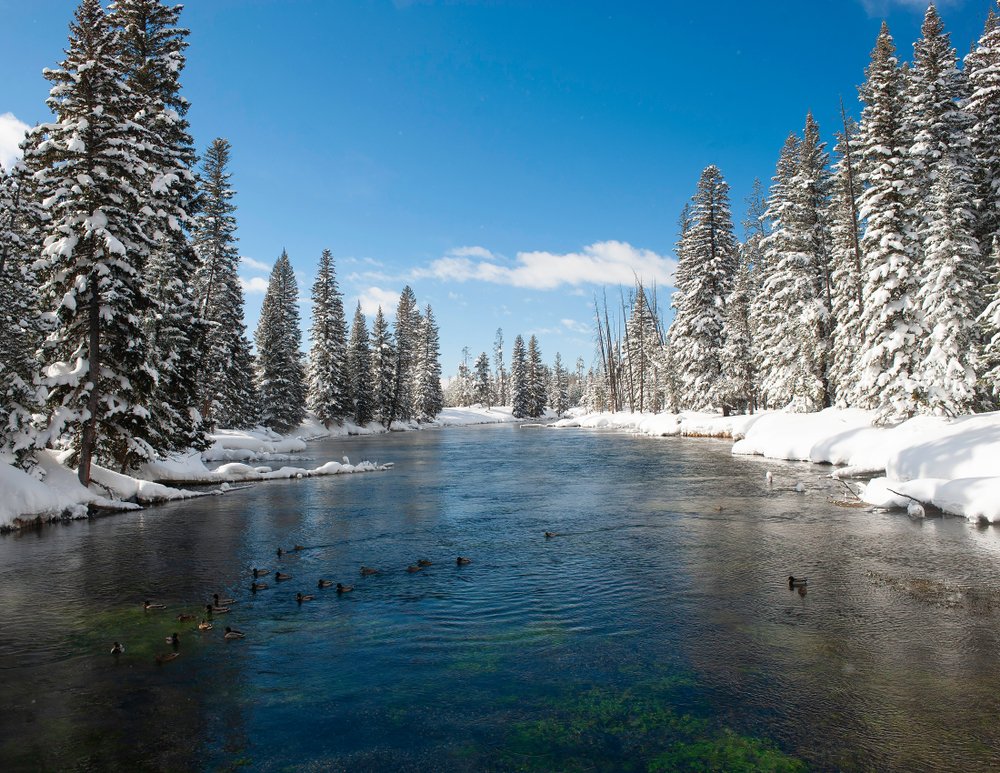 The Big Sky Community Organization looks after Big Sky's love of outdoor recreation and open space with trails and parks that all are welcome to enjoy!
Wintertime visitors can purchase a map of all of the town trails at the Big Sky and Greater Yellowstone Visitor Information Center or one of the many local retail stores.
A few trails you might enjoy on cross country skis or snowshoes are:
South Fork Loop
This easy 1-mile loop is groomed in the wintertime and is a perfect place for beginners to learn on snowshoes and cross country skis.
The trail weaves through the forest and hugs the South Fork of the Gallatin River for soothing sounds of rushing water.
Uplands and Hummocks Trails
Just past the South Fork Loop Trailhead, there is a small parking area for the Uplands and Hummocks Trails.
Due to some steep hills, both of these trails care challenging on cross country skis, but they are great for a moderately challenging snowshoe outing.
The Uplands Loop travels up above the Big Sky Town Center for picturesque views of Lone Peak and the Madison Range. The trail travels through the forest for about 2 miles before looping back to the parking area.
If you're looking to add a little more mileage, continue onto the Hummocks Trail, which is 3 miles round trip with a couple of scenic viewpoints to stop at along the way.
Have a Marvelous Dinner Experience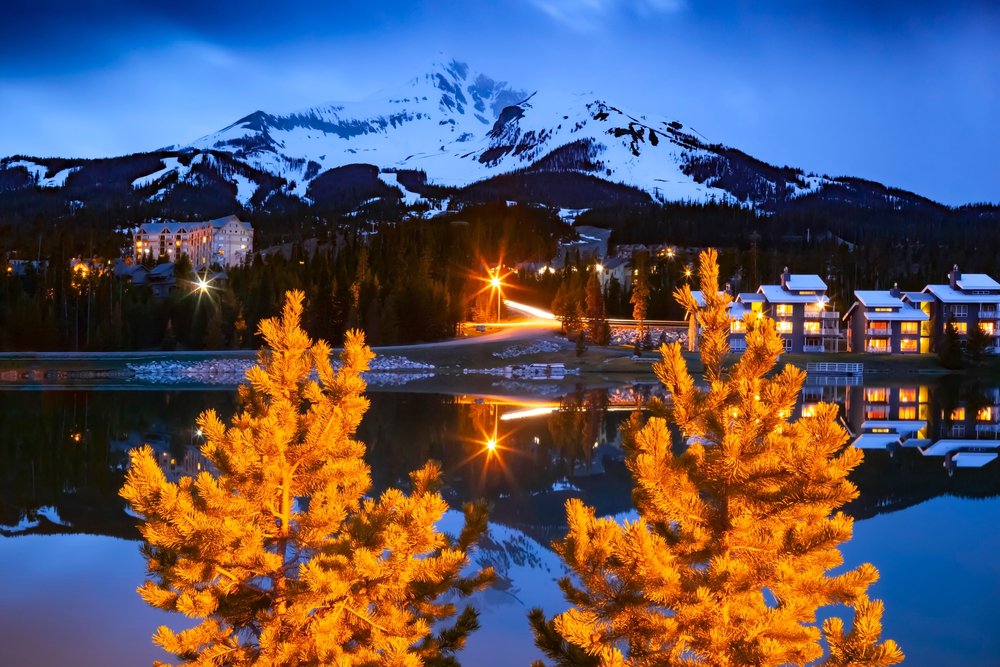 A dinner experience in Big Sky reaches way beyond live music and dancing! During the winter, a few venues host intimate and fun events that are perfect for romantic evenings or special occasions.
Reservations are required for both excursions.
Montana Dinner Yurt
Meet your chariots, two big red snowcats named Rosie and Ginger. Climb aboard while choosing to ride on the open deck up top or inside the cab. Blankets are provided, but guests are encouraged to wear warm winter clothing!
Your snowcat will then bring you up the mountain at Big Sky Resort to a secluded yurt, where you will spend the evening. Greeted by live music and friendly staff, you will be seated family-style around the cozy dining room.
In addition to outstanding food and a soothing atmosphere, the Montana Dinner Yurt offers sledding and a bonfire. When your bellies are full, you'll head back down the mountain on the snowcats with your new friends and memories to last a lifetime.
Sleigh Ride Dinner at Lone Mountain Ranch
By horse-drawn sleigh, dinner guests are transported to a rustic cabin, which is illuminated by an oil lantern. The magical ride takes you through the snowy forest under the big Montana night sky. At the dinner cabin, live music and a western atmosphere set the tone for your family-style prime rib feast.
With a rich history and as an icon of Big Sky for over 100 years, Lone Mountain Ranch is a destination within a destination. Locals and visitors alike enjoy coming to Lone Mountain Ranch to dine at Horn and Cantle, sip signature cocktails at The Saloon, and explore the beautifully groomed trails on cross country skis or snowshoes.
Explore Big Sky Resort
A winter trip to Big Sky isn't complete without spending a day at Big Sky Resort. Boasting endless terrain for skiing and riding, Big Sky Resort is on every powder hound's bucket list.
There are trails from beginner level to expert, with plenty of open space to learn and explore. Ski the trails from The Tram or the famous high-speed Ramcharger 8, which seats eight passengers comfortably with a protective face shield and luxurious heated seats!
For the non-skiers visiting Big Sky Resort, there are lots of activities to choose from! The adventurous type might enjoy a snowy zip line excursion, while the puzzle whizzes will love the resort's challenging escape rooms. If you need a day to relax and unwind, book a soothing massage at Solace Spa.
After the last lift, skiers and non-skiers reunite for Après in the Mountain Village. Fuel up after a fun-filled day at one of the many dining options at Vista Hall, and then pop into Westward Social for a craft cocktail and live music!
If you'd prefer to head off-mountain for refreshments, Copper, inside the Wilson Hotel, has a phenomenal happy hour which runs from 4 pm – 6 pm daily!
Go ice skating in town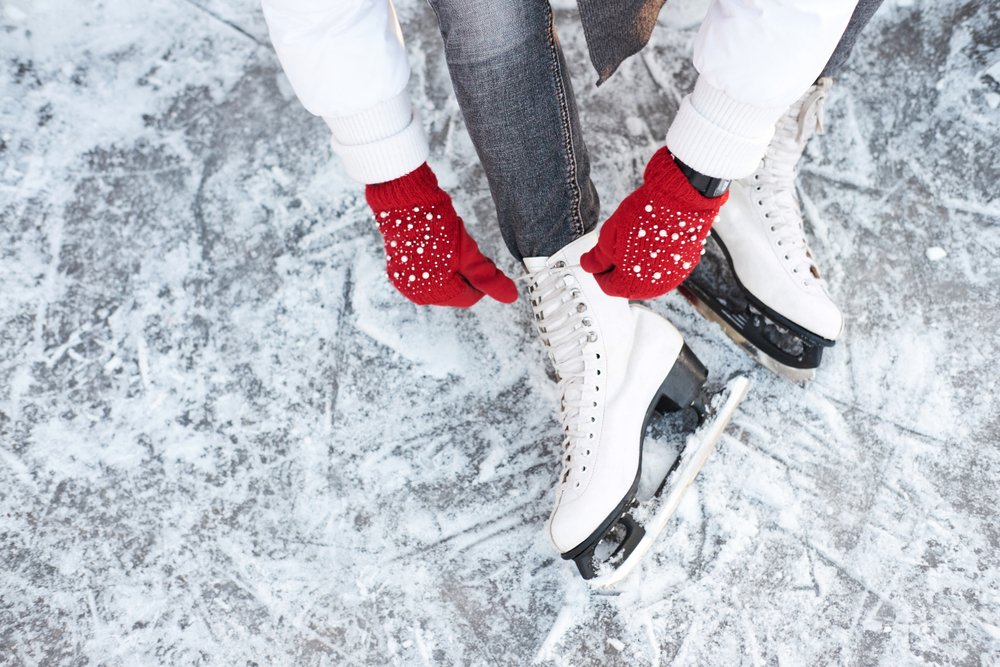 When the sun goes down, the lights come on over the Big Sky Town Center's Skating Rink. Locals and visitors lace up their skates and glide around the glistening ice.
A romantic activity paired well with a hot to-go drink or a fun night out with the family, the skating rink welcomes all to join during open skate hours!
Traveling without ice skates? That's not a problem!
Ice skates are available for rent at East Slope Outdoors for a small fee.
Go for a snowmobile in Gallatin National Forest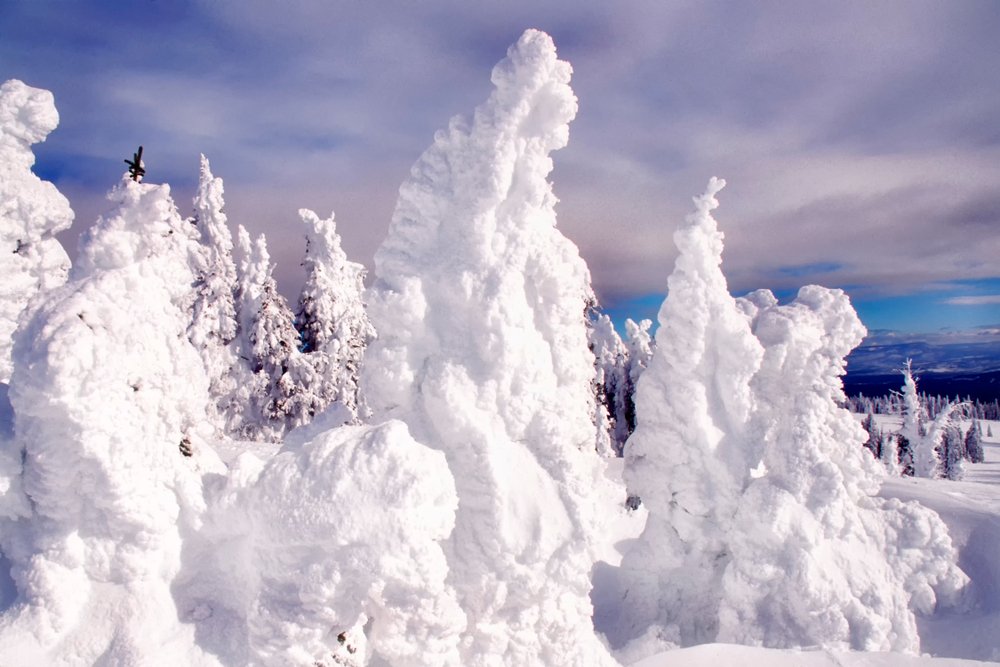 While you're visiting Big Sky country in the wintertime, you have to get out and ride the powder on a snowmobile. Big Sky is nestled right inside Gallatin National Forest, which offers an exciting variety of terrain to explore on sleds!
Guided tours aren't just for first-timers! Booking a snowmobile trip with a professional guide not only keeps you safe on the rugged mountain terrain, but it also allows you to experience the absolute best trails – that are often lesser-known.
Canyon Adventures, an outfitter in Big Sky, is famous for its witty and knowledgeable guides. If you'd like to schedule a trip or rent snowmobiles, do so well in advance of your visit to assure availability.
Pin This Guide to Big Sky in Winter!
Emily is a freelance travel and outdoor recreation writer from Big Sky, Montana. Her adventurous spirit has led her to the high peaks of the Sierras and the largest wilderness areas in the lower 48. When she's not writing, Emily can be found backpacking, road tripping to outdoor destinations, climbing, or rowing whitewater.