After being stricken with altitude sickness and spectacularly failing to climb Mt. Fuji in Japan in Japan, I was a woman defeated.
Despite knowing that turning back was the right thing to do, I couldn't shake the feeling of failure.
So it became my personal mission – almost a grudge, even – to finally find and summit the perfect mountain.
When I arrived in Žabljak, Montenegro, the gateway to Durmitor National Park, I at first had no idea I'd be summiting my first mountain the following day.
I had simply been told by a fellow traveler in Kosovo that the landscape in Durmitor was unreal, and to stay at Hikers Den.
After meeting some fellow travelers at the hostel who wanted to hike Bobotov Kuk, the highest peak in Durmitor National Park, I was a woman with a mission: I was summit no matter what.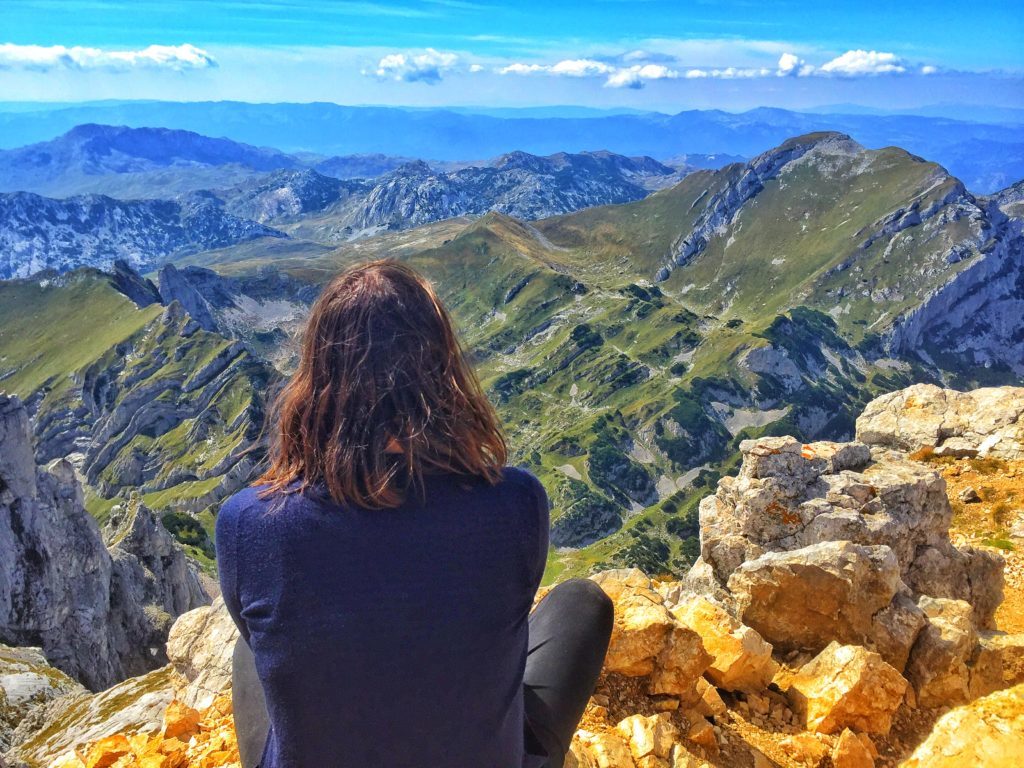 Note: This post contains affiliate links, which means I may receive a small commission if you purchase something through one of these links. Thank you for supporting the free content on this site! For more information on affiliate links and cookies, see my disclosure page for more details.
The Details on Bobotov Kuk
Bobotov Kuk is actually a fairly good mountain for beginners to climb.
With an elevation of 8,278 feet (2,525 meters), it's high enough to give you an amazing view and sense of accomplishment, yet low enough that altitude sickness is not a huge threat.
Altitude sickness typically begins to afflict climbers after 8,000 feet (2,438 meters).
At less than 300 feet over this threshold, Bobotov Kuk does not present a particular danger for altitude sickness.
That is not to say you won't feel the effects of limited oxygen at altitude, just that it is less likely to present significant health risks.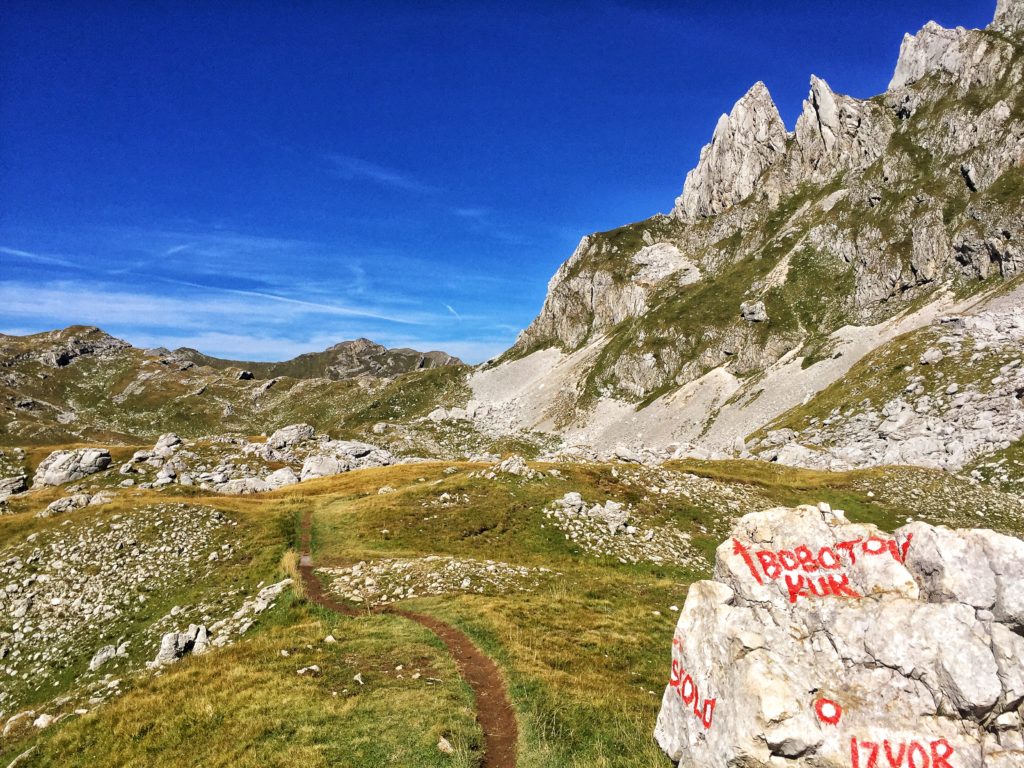 Another thing that makes Bobotov Kuk a good mountain for beginning climbers is that you start off at a relatively high altitude to begin with.
Žabljak is the highest town in the entire Balkans, at 4,777 feet (1,456 meters).
That means you gain a total of 3,501 feet of altitude (1,069 meters) over the course of the hike.
For someone in moderate physical condition, this should not place any particular strain on your body's limits – though that's not to say it won't be tough.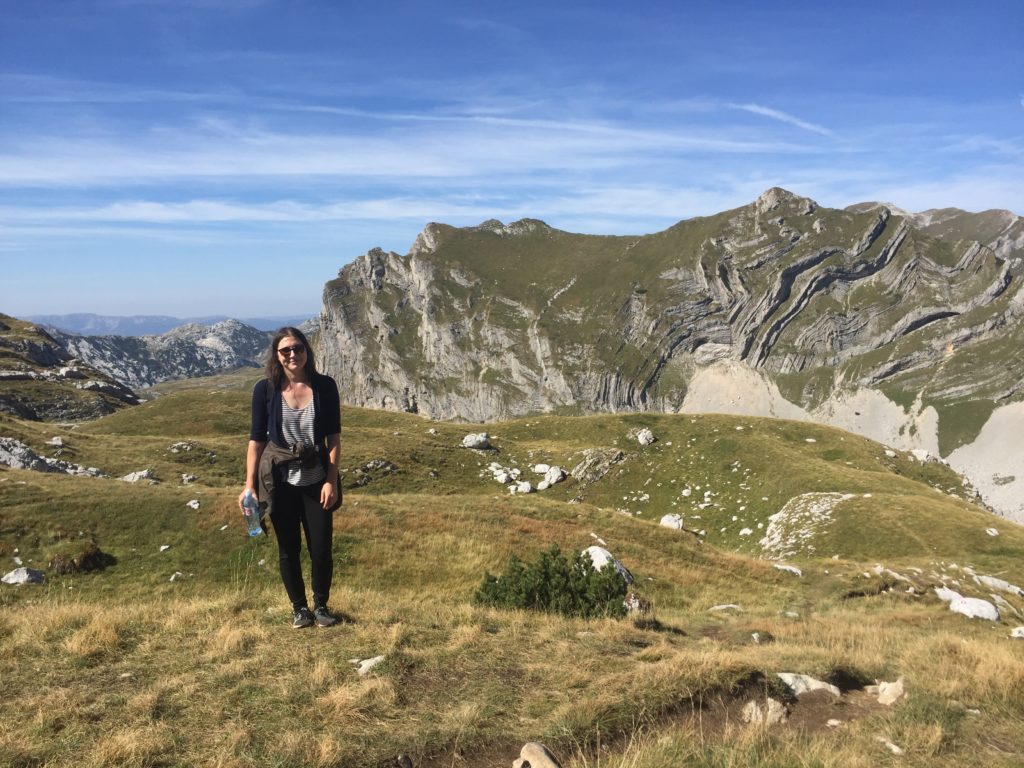 Getting to Bobotov Kuk Without a Car
This is all assuming you're already in Žabljak. If you're not in Žabljak, you'll need to get there first.
Take a direct bus from Kotor or Podgorica, each of which will take approximately 3 hours.
If you're coming from another smaller town in Montenegro, or from over the border in Serbia, Bosnia, or Kosovo, you will want to find a bus that stops at Nikšić and arrange onward transit to Žabljak from there.
To get to Bobotov Kuk from central Žabljak, the best way is to hire a taxi to take you to and from the trailhead at Sedlo.
Alex from Hikers Den was able to arrange a roundtrip transfer for our group, which cost 4 euros per person.
It is also possible to start in Sedlo by taxi and finish the hike by walking to all the way back to Žabljak, passing by the beautiful Crno Jezero (Black Lake).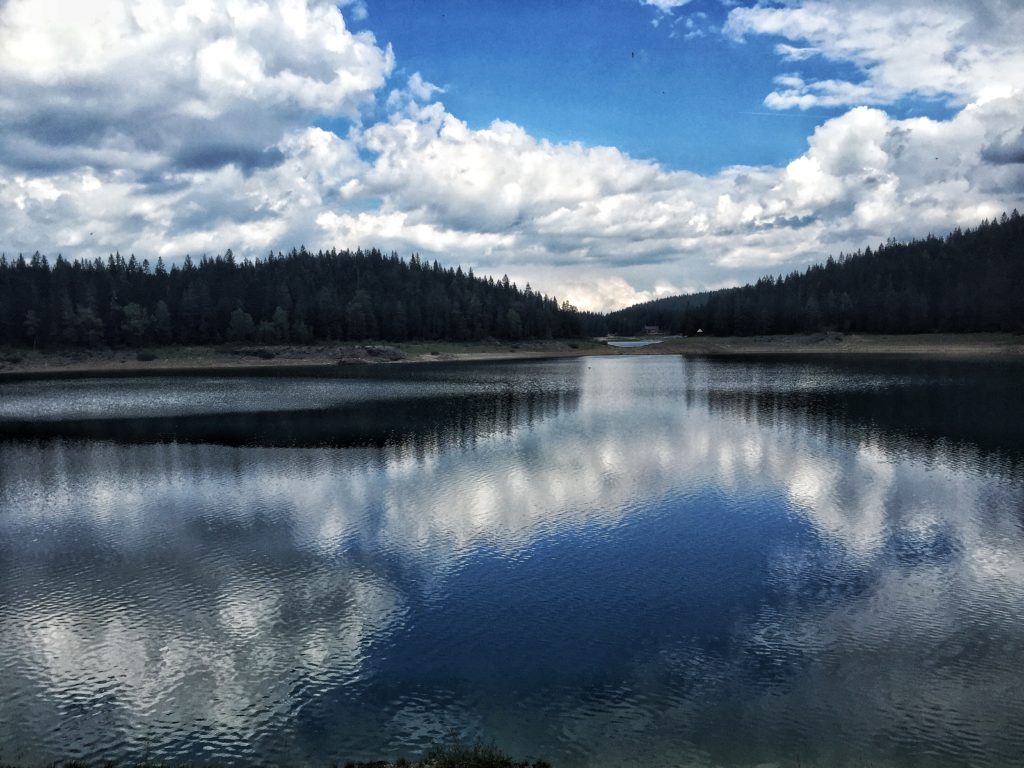 Theoretically, it is also possible to start from Žabljak and hike all the way to Bobotov Kuk and return the same way, though I imagine this would take all day.
If you stay at Hikers Den, Alex will map out all these possible routes for you and offer advice on the best way to go.
If you stay elsewhere, you can ask your host or seek out information at the Durmitor National Park Visitor Center.
Safety and Difficulty of Hiking Bobotov Kuk
While Bobotov Kuk is not that high, it is technically demanding, though certainly not impossible for novice hikers with decent stamina, myself included.
You should not attempt it in poor weather unless you are an experienced hiker.
The main risk in climbing Bobotov Kuk is rolling an ankle.
The ascent is quite rocky. In fact, one portion of the hike is just a straight uphill scrabble up a wall of loose rocks and boulders – not my idea of fun, but the subsequent views were so worth it.
Hiking boots here would have been perfect, but unfortunately I didn't have any with me and brought along my crappy trail running shoes instead.
It worked, but my ankles paid for it the next day.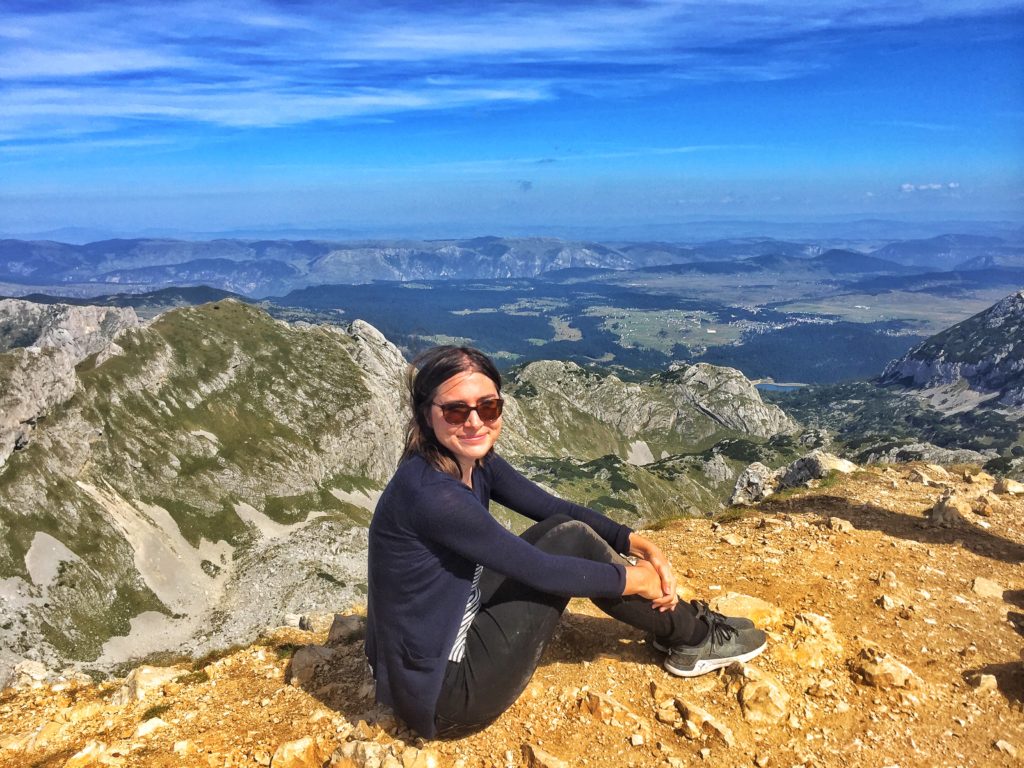 The last stretch of the ascent involves balancing on precarious rocky ledges using ropes to maintain your balance.
While this may sound stressful, take it slow and steady and you'll be fine.
Also, early on, there can be muddy portions if there's been recent rain – a definite possibility, especially in September when I was making the climb.
Walk slowly and purposefully so as not to slip in any puddles, as I most clearly did. Evidence above.
For incredibly fit people, the trek from Sedlo to the peak and back to Sedlo should take 5-6 hours.
My group took about 6.5 or 7 hours, though to be honest, that was mostly me — my cardio health is so whack (and I hadn't done anything close to this kind of gluteus maximus exercises in years.)
If you plan to hike from Sedlo to Bobotov Kuk and hike/walk back to Žabljak, I'd give yourself a healthy cushion of about 8 hours.
Try to find a hiking buddy by staying at a hostel or guesthouse with many other people around if you are traveling solo.
It's possible to hike solo, but I felt much more comfortable knowing I had people who knew I was out there and checking in on me periodically.
What to Pack for Hiking Bobotov Kuk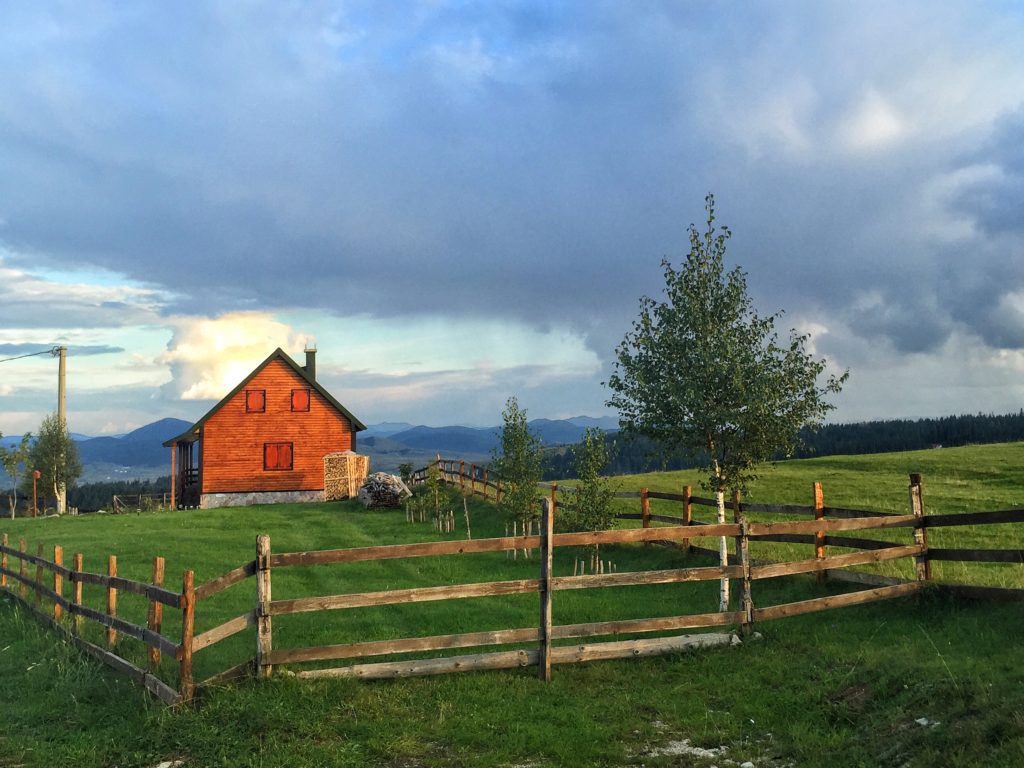 You don't need any technical equipment for Bobotov Kuk.
I highly recommend hiking boots — I did not wear hiking boots, just trail shoes, and my ankles were definitely worse for wear for it.
Alex at Hiker's Den has some hiking boots you can borrow if you're lucky enough to have your size there, but I recently invested in some Ahnus and I wish I had them for my trip!
Plenty of water: I recommend bringing at least 2L of water per day. If you have a filter water bottle like this LifeStraw integrated filter, you can fill up at various lakes in the area, as it will filter out any bacteria or nasties in the water and make the water safe to drink.
Plenty of snacks: I become ravenous when I hike. I always bring some kind of nuts (almonds or cashews are my favorites), cheese, and some sort of snack food like pretzels or chips. Burek is also a great snack for the road when in Montenegro!
Hiking boots: Like I said before, I did the hike to Bobotov Kuk in my running shoes… which may have something to do with why I ended up falling in mud a lot.
I was super envious of everyone with proper hiking boots and now that I'm older and wiser and have invested in proper hiking boots I can assure you that they would have done me a world of good in Durmitor.
I now have this pair of Ahnu hiking boots and I'm obsessed.
High-quality hiking wool socks are also a must for hiking.
I recommend getting ones that go up over your ankle as it's annoying to always have to stop and pull up your socks as you hike.
A light waterproof shell: Summer hiking in Durmitor National Park doesn't require that many special items but I do suggest having a good waterproof shell you can throw on in case the weather turns crappy unexpectedly.
I wear this Marmot PreCip all the time, and it's kept me dry even on hour-long bike rides through pouring rain.
It has underarm vents that help your jacket breathe a bit, which come in handy when it's both hot and raining (aka hell) at the same time.
Headlamp: I know it sounds like overkill to bring a headlamp for a day hike, but I've done several hikes in the past where I ended up descending in way darker light than I thought.
Of course, it's better to not need to use it, but you'll be grateful you have it if you need it.
First aid kit: Bring basics like Band-Aids, an Ace bandage, and alcohol wipes. It's easy to just buy a pre-made first aid kit that contains everything.
Camera: For the photos in this post, I used a Sony A6000 — I bought it because I liked that it can connect with my phone via Bluetooth so that I can use my smartphone as a remote for selfies, and that I can also send photos from my camera straight to my phone for Instagram.
I bought that several years ago and it's no longer the same deal that it was — I now use a Sony A7 II, which is a good deal for a full-frame camera compared to what the A6000 now costs.
Rehydration packets: I find it really hard to use most rehydration packets because I'm sensitive to stevia and other artificial sweeteners, and I also get migraines from Red 40 dye.
So I was really happy to find (after so much searching) that DripDrop Hydration packets only use natural sugars and fruit and vegetable-based dyes. (If you prefer to avoid sugar, they do have keto ones that have all the artificial sweeteners).
You'll get quite dehydrated on your hike to Bobotov Kuk, so make sure you have this.
Layers: Make sure you dress warm! It'll be cool when you start, though it can get a bit hot from time to time, especially as you work up your heart rate and start sweating.
Wear breathable clothing and layer for maximum comfort. I kept taking on and off my layers like a crazy person!
Just make sure you're prepared for how cool it can be at the summit of Bobotov Kuk!
Once you're at the top, you can enjoy a view of three different countries, all from one vantage point: Montenegro, Serbia, and Bosnia. Where else can you do that?
FAQ About Bobotov Kuk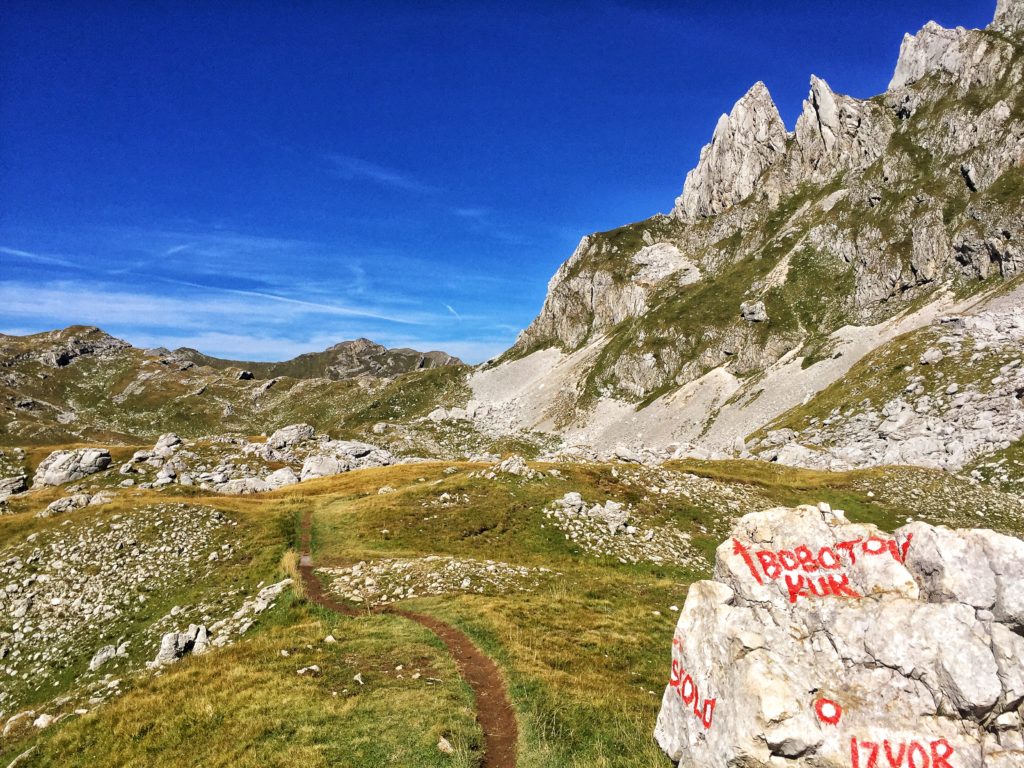 How long does it take to climb Bobotov Kuk?
It depends what route you take!
From Sedlo Pass to the peak and back, it should take around 5-7 hours depending on your level of fitness.
From Zabljak to the peak and back, it's a lot longer — expect a minimum of 8-12 hours return (the latter being more likely).
What does the name Bobotov Kuk mean?
The exact name of the Bobotov Kuk is hard to nail down, and no authoritative source exists defining its name.
I can only tell you from my own knowledge of Slavic languages, although I don't speak Montenegrin (just a bit of Bulgarian, Czech, and Russian).
The word "Bobotov" likely means "of Bobot", as "-ov" is a suffix that determines belonging in Slavic languages (the possessive case).
It's also often used in Slavic last names, especially ones from Bulgaria and Macedonia as well as Russia.
"Kuk" means either "hip" or "rump" in Serbian, which is closely related to Macedonian, so the words are likely the same in both languages.
Combining this knowledge, we can assume that one possible translation of "Bobotov Kuk" is something like "Bobot's butt!"
This is just my personal theory after doing some research and combining that knowledge with my limited Slavic language knowledge — if you're Montenegrin and know the local lore for this mountain's name, let me know.
How tall is the tallest mountain in Montenegro?
Bobotov Kuk was long mentioned as the tallest mountain in Montenegro. And that's true — with an asterisk.
Bobotov Kuk is the tallest mountain that is solely in Montenegro.
There are three mountains that share the Montenegro-Albania border that are technically taller than Bobotov Kuk.
The tallest of those three is Zla Kolata, which stands at 2,534 m (8,314 ft).
By contrast, Bobotov Kuk is 2,523 m (8,278 ft) — a rather minimal difference, but a difference nonetheless.
Allison Green is a former educator turned travel blogger. She holds a Masters in Teaching and a B.A. in English and Creative Writing. Her blog posts merge her educational background and her experience traveling to 70+ countries to encourage responsible, enriching travel. She has been a speaker at the World Travel Writers Conference and her writing, photography, and podcasting work has appeared in National Geographic, CNN Arabic, CBC Canada, and Forbes, amongst others. Now a full-time traveler, she has lived in Prague, Sofia, New York City, and the San Francisco Bay Area.