Hungary might not be the first country that comes to mind when thinking of wine, but it truly offers some exceptional wines…
… and that's high praise coming from me, a certified wine geek who grew up an hour away from Napa and Sonoma.
If you have enough time in Budapest, dedicate at least a half wine to doing a wine tour from Budapest, to get out of the city, into the countryside, and exploring Hungarian wines and the vineyards that produce them!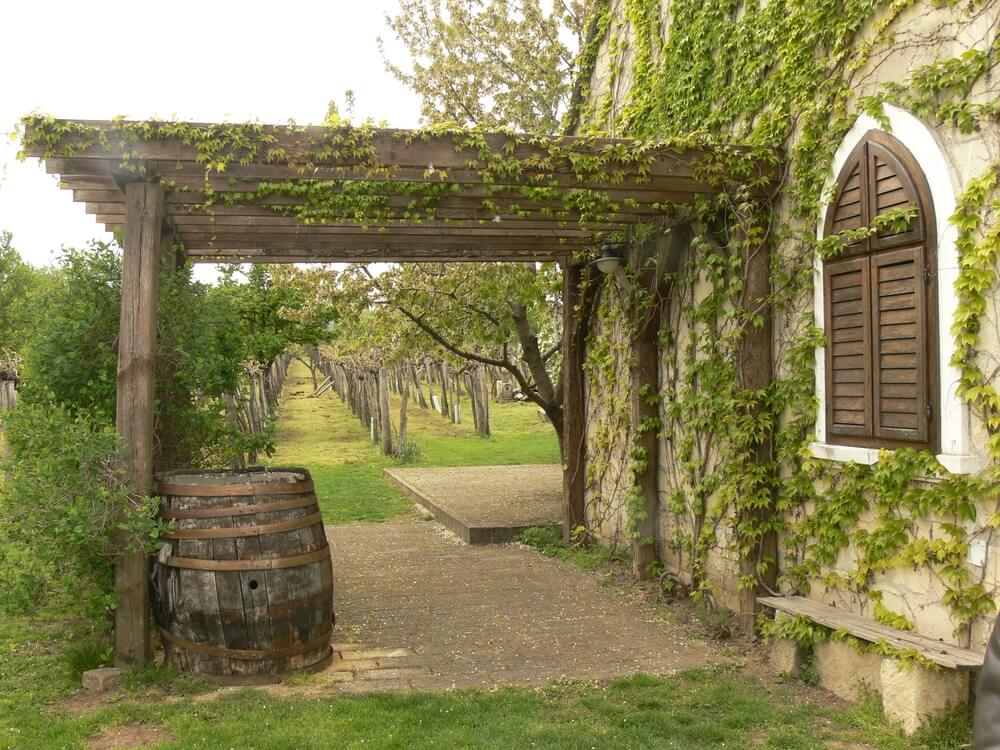 Note: This post contains affiliate links, which means I may receive a small commission if you purchase something through one of these links. Thank you for supporting the free content on this site! For more information on affiliate links and cookies, see my disclosure page for more details.
These wine tours not only introduce you to fantastic Hungarian wines but also offers a glimpse of the picturesque countryside, a stark contrast to modern, edgy Budapest.
Whether you opt for the nearby wineries in Páty village or venture to the Eger region, renowned for its Bull's Blood red wine, these wine tasting day trips from Budapest will surely delight you!
5 Best Hungary Wine Tours from Budapest
Etyek Wine Tour from Budapest with Lunch or Dinner – Book Here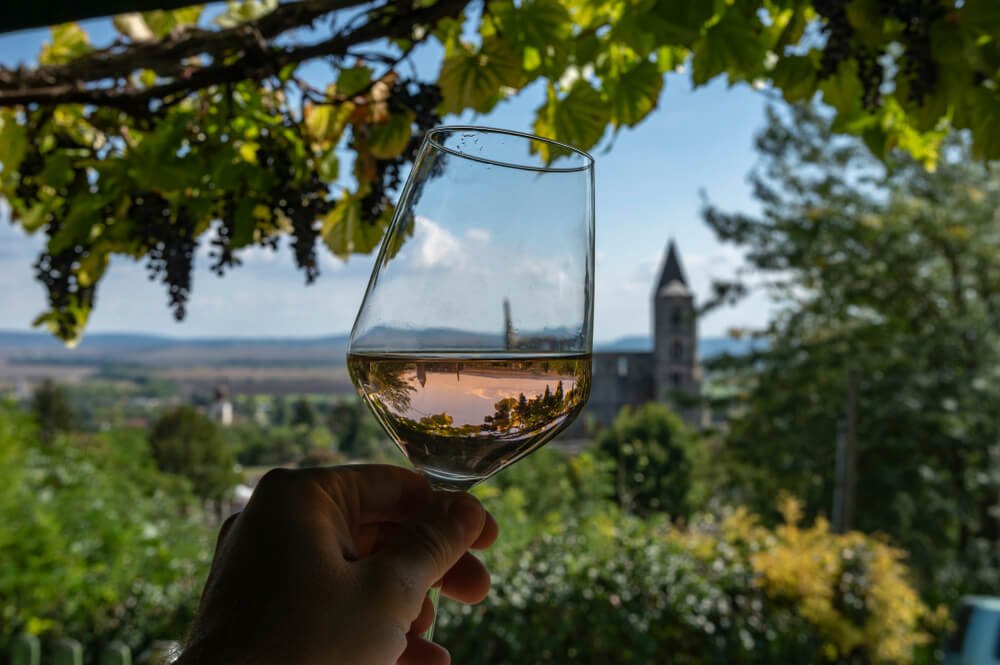 For a tour of some wineries outside Budapest, this Etyek wine tour from Budapest is a good option, with two options available: a two-winery lunch tour and a three-winery dinner tour.
Both are good half-day experiences, allowing you to either have a full morning or a full evening after the wine tour to enjoy the best of Budapest.
Since Etyek is only a one-hour drive from Budapest, it's an easy and enjoyable day out.
Lunch Option –

Book Here

Departure: The journey begins at 10 AM.
Wineries: During this option, participants will visit 2 family-owned wineries in the region.
Tastings: At each winery, four different artisan Hungarian wines are offered for tasting, making it a total of 8 tastings.
Food: Snacks and finger foods are provided during the wine tasting sessions. Additionally, a 3-course home-cooked meal is served for lunch.
Duration: 4 hours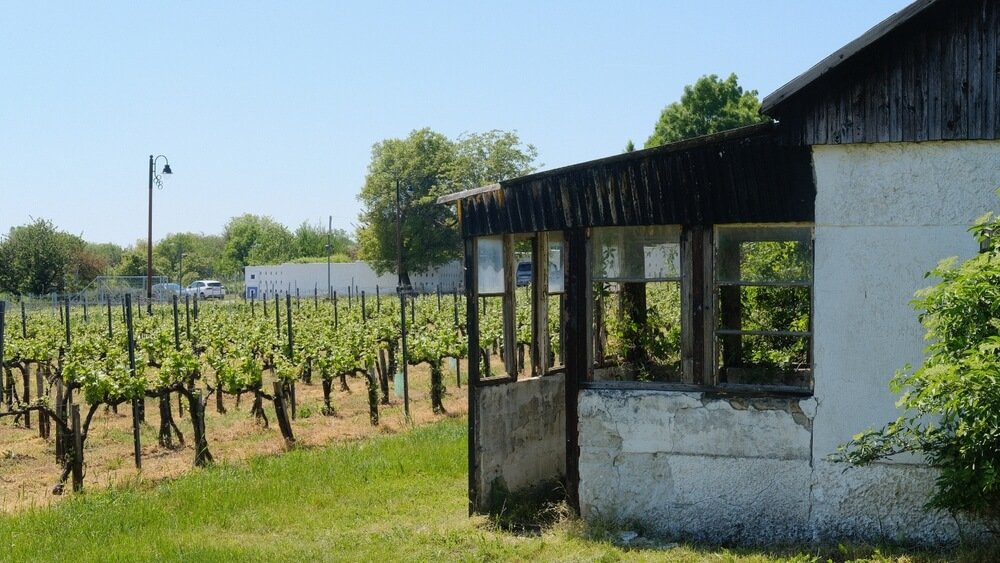 Dinner Option – Book Here

Departure: This option starts later in the day, with a departure time of 3 PM.
Wineries: The dinner tour adds on an extra winery, so it includes visits to three local family-owned wineries.
Tastings: A more expansive tasting session, participants will sample 12 different Hungarian wines in total, four from each winery.
Food: Similar to the lunch tour, snacks and finger foods accompany the wine tastings. And of course, there's the 3-course dinner served towards the end!
Duration: 5 hours, given the additional winery visit.
Whether you choose a lunch tour or a dinner tour, each of these wine tours from Budapest offer a deep dive into the wine culture of the Etyek region.
Plus, both incorporate the chance to enjoy some Hungarian hospitality and getting to try some home-cooked food you might not find on traditional menus in the city.
The main difference is if you want to sample wines from two wineries or three, or whether it's more important for you to have a morning free vs. an evening free on your Budapest itinerary.
Páty Wine Village Tour from Budapest with Tastings – Book Here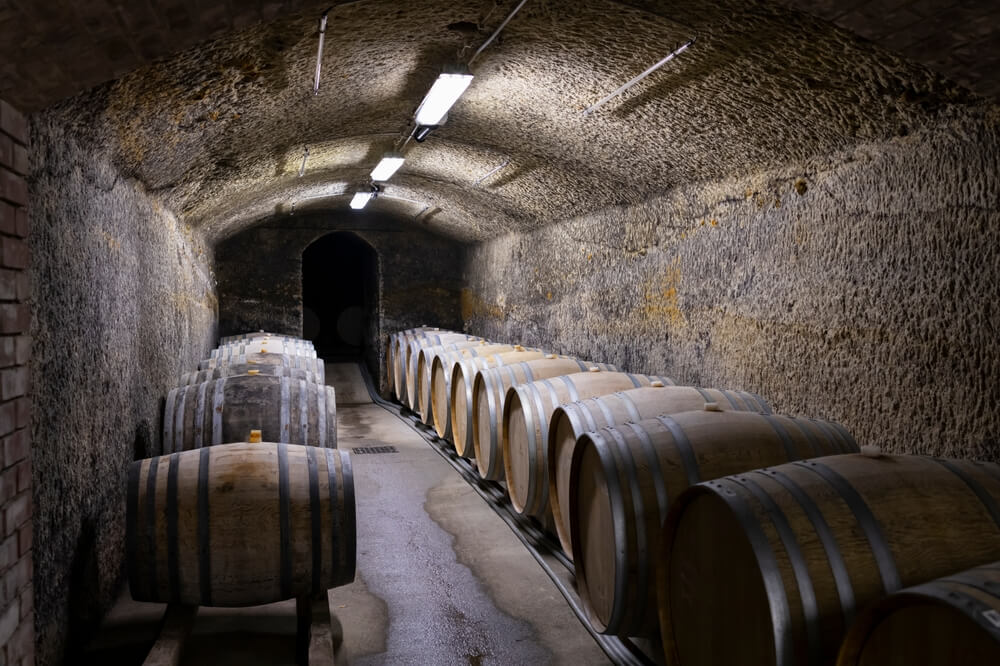 If you're looking for a unique cultural experience that's also an easy outing from Budapest that won't take too much time out of your day, this is the perfect wine tour from Budapest!
Given that Páty is just a 20-minute drive from Budapest, you can easily return to the city after just a 3-hour outing, in order to truly make the most of your visit.
The town of Páty is adorable, with stone houses and traditional style, so it gives you a sense of what Hungarian village life is like without requiring you to stray far from the city and spend a lot of time in transit.
You'll get to try at least four different kinds of wine and different tapas on this Hungarian wine tour.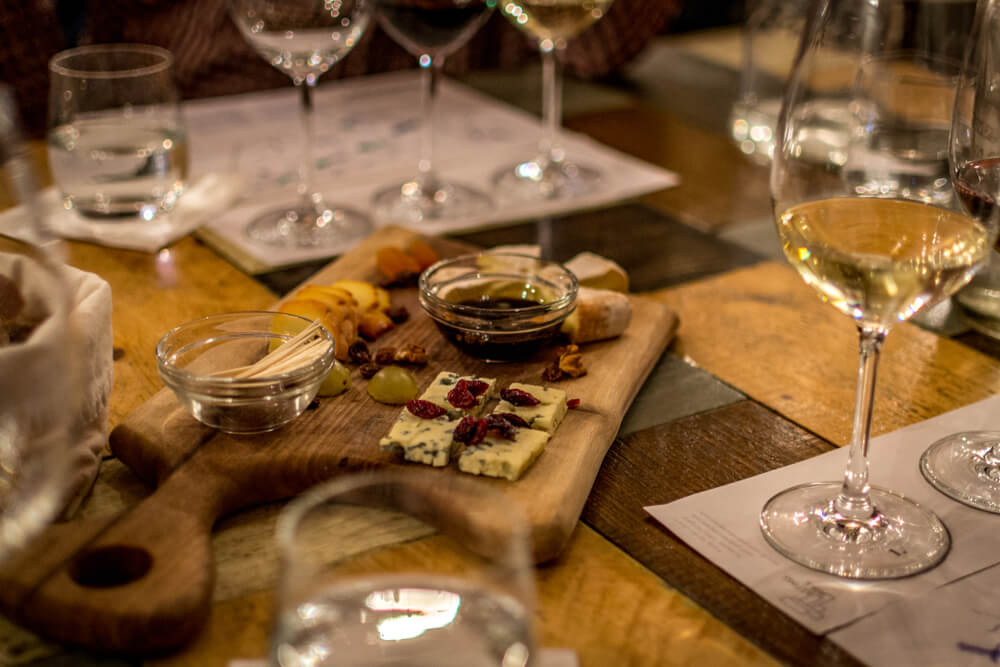 With its limited group size of 10 participants, this Budapest wine tour ensures a personalized experience while exploring the wine offerings of Páty, in close proximity to Budapest!
Departure: The tour begins at 12:30 PM from Budapest.
Wineries: Depending on the itinerary, you'll visit one or two wineries in Páty region.
Tastings: At the selected wineries, you can taste a minimum of 4 different wines, exploring distinct flavors and profiles characteristic of the Páty wine region.
Food: In addition to the wine, you can try a tapas plate. Everything is sourced directly from local farms, including olives, ham, artisan sausage, and local cheeses.
Duration: 3 hours
Neszmély Wine Tour from Budapest + Danube Bend and Slovakia Visit – Book Here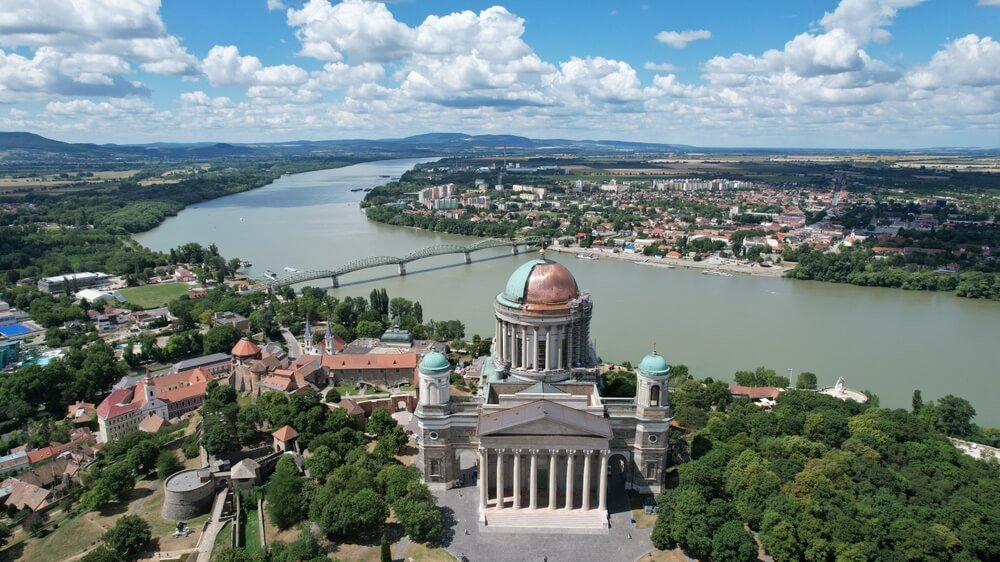 This unique wine tour from Budapest focuses on both wine and sightseeing, giving you the chance to get out and see the Hungarian countryside and its beautiful nature as well as some of its cultural sights.
You'll explore the Neszmély wine region, which is less than an hour away from Budapest, making it an easy day out.
The big draw of the tour is the chance to see the Danube Bend, one of the most spectacular parts of this famous river.
It's especially beautiful when seen from the top of the Basilica of Esztergom, Hungary's largest basilica, which you'll also get to visit on this tour.
In addition to tasting up to six wines (and three types of palinka — a traditional Hungarian fruit brandy), you'll also get to visit another country!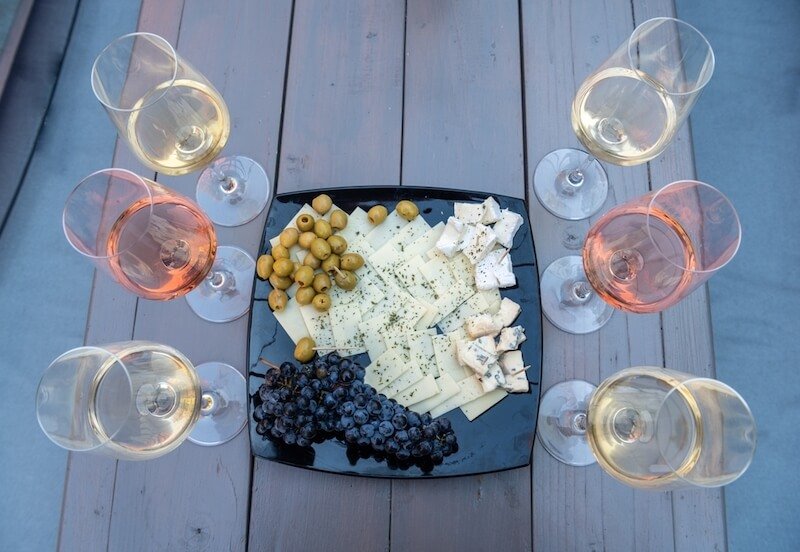 You'll be briefing crossing the Danube to admire the sight of the Basilica from the Slovakian side of the border.
With a group size limited to just 8 people, this wine tour guarantees an intimate and immersive experience, combining the best of Hungarian wines, culinary delights (did I mention lunch in a 300-year-old restaurant?), and scenic beauty, all on a 6-hour day tour from Budapest.
Departure: The journey begins at 9:30 AM from Budapest.
Wineries: One vineyard located in Kesztölc, including a cellar visit and tasting.
Tastings: You can sample 6 different wines, some of which are organic and some of which are traditional, plus 3 palinkas
Food: As part of the tour, participants are treated to a meal at the Csülök Csárda, a restaurant with an impressive 300-year history.
Duration: 6 hours
Eger Countryside, Culture, and Wine Private Tour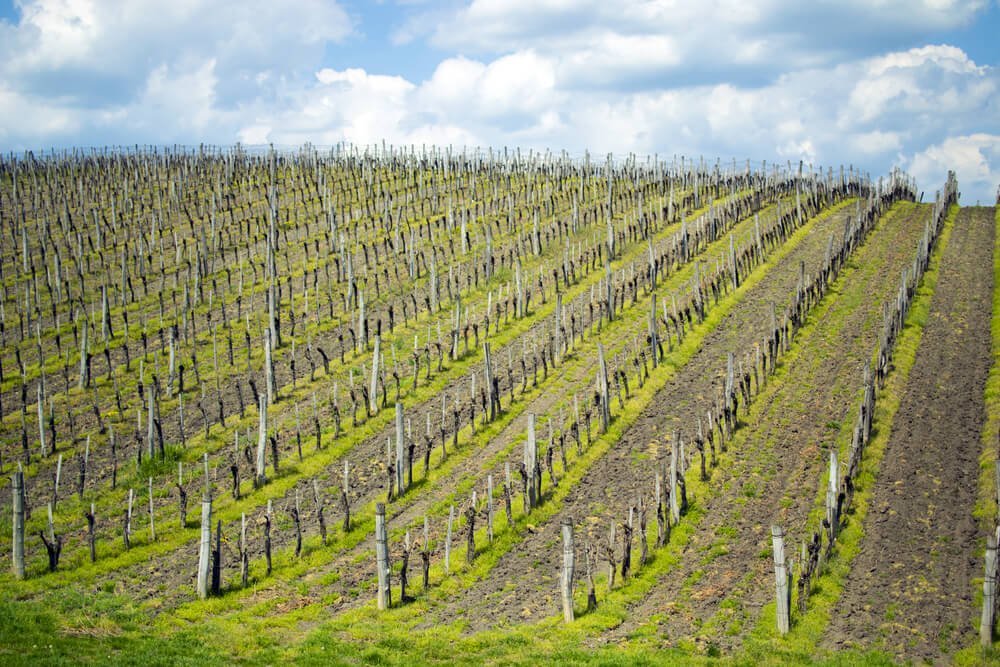 Another wine tour from Budapest that combines sightseeing and wine tasting, this tour of Eger and a local winery is a fantastic option.
Note that it's a private tour, so it's perfect for those who want 1:1 attention and the opportunity to curate their tour a little bit to their preferences.
In Eger, you can visit the town's famous castle as well its cathedral and a gorgeous library.
One of the coolest things in Eger is the Turkish minaret, the furthest north minaret, representing the farthest point that the Ottoman Empire was able to extend into.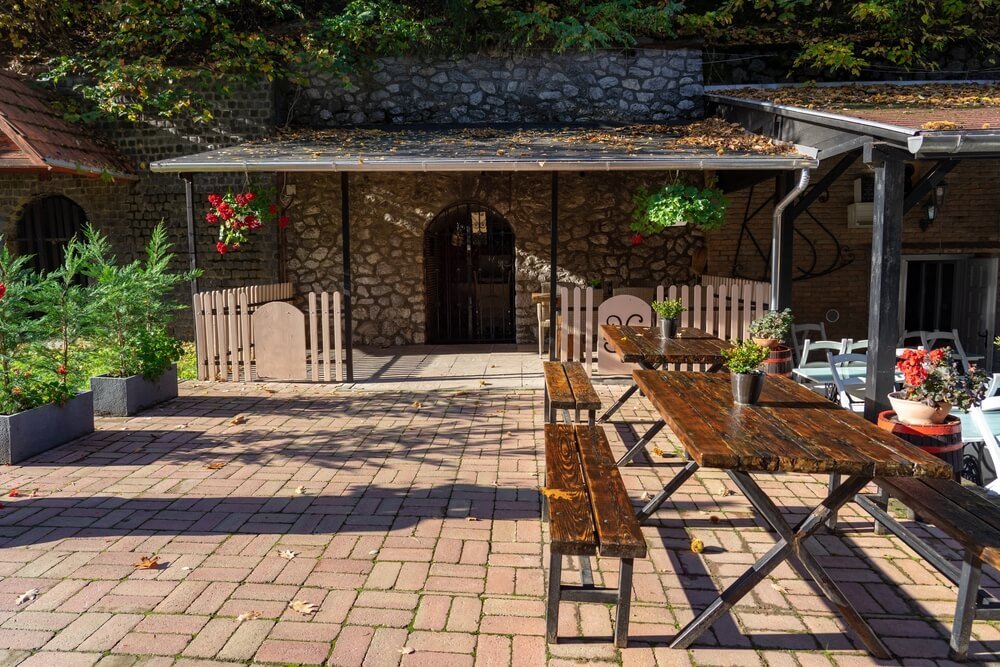 After enjoying a winery tour and tasting in the famed Szépasszonyvölgy region, known for its Bull's Blood red wine blends, you can also unwind in the thermal baths outside of Eger, in Egerszalók.
Not a bad way to cap off your wine tour from Budapest before heading back into the city!
Departure: The tour starts at 9 AM from Budapest.
Wineries: One winery visit, located in the famed Szépasszony-völgy Valley.
Tastings: 5-6 tastings of wine. A notable mention is the Bull's Blood wine, locally known as Egri Bikavér, one of the region's signature red blends important to Hungarian wine culture.
Food: Lunch is not included, but you'll have a chance to enjoy lunch at a restaurant in Eger.
Duration: 8 hours
Allison Green is a former educator turned travel blogger. She holds a Masters in Teaching and a B.A. in English and Creative Writing. Her blog posts merge her educational background and her experience traveling to 70+ countries to encourage responsible, enriching travel. She has been a speaker at the World Travel Writers Conference and her writing, photography, and podcasting work has appeared in National Geographic, CNN Arabic, CBC Canada, and Forbes, amongst others. Now a full-time traveler, she has lived in Prague, Sofia, New York City, and the San Francisco Bay Area.