If you're planning your first trip to New York City, you're probably slightly overwhelmed. New York has been the subject of so many films and stories that you're likely coming to it with a ton of preconceptions and a fair bit of trepidation.
I lived in NYC for 9 years, but I remember what it was like when I first moved to New York. It was terrifying – everyone seemed to follow some set of rules that I didn't know and had to ad lib along the way.
But eventually, you learn the choreography of the city, and the city slowly becomes less overwhelming and even, dare I say, a bit familiar?
I'm here to share with you all my best New York tips to make your trip run smoothly, distilled from my cumulative years of knowledge of this intoxicating, immense city.
Don't be freaked out by the sheer volume of this post — I have a lot of opinions — but I wanted to make this a solid, thorough resource chock full of tips for visiting New York City for the first time.
After reading this, be sure to head over to either my one day in NYC itinerary for a short trip or my 5 day NYC itinerary for a longer trip. In these posts, I lay your whole trip out for you in detail, with all my local insight and love!
Please feel free to ask any questions in the comments below, or suggest things I haven't covered!
New York Tips for Sidewalk Etiquette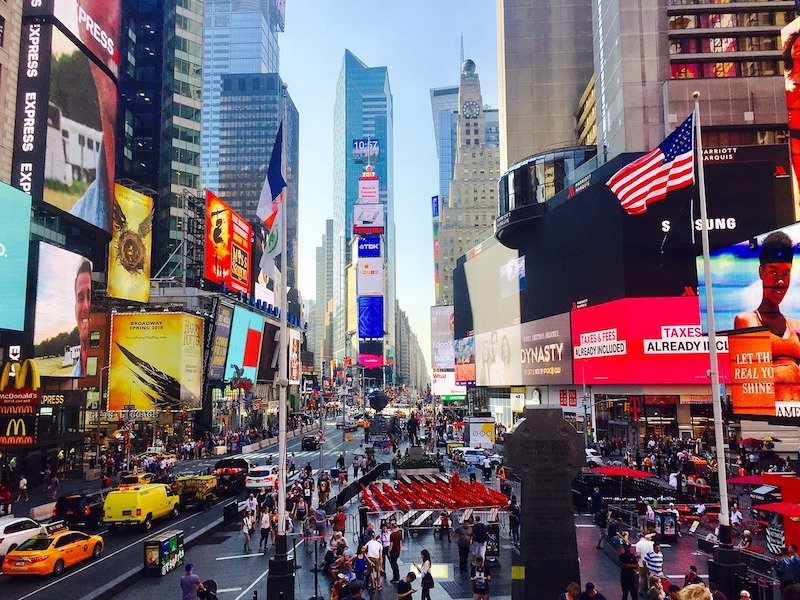 Note: This post contains affiliate links, which means I may receive a small commission if you purchase something through one of these links. Thank you for supporting the free content on this site! For more information on affiliate links and cookies, see my disclosure page for more details.
Practice proper sidewalk etiquette or prepare for death stares
Even though I said New Yorkers are actually pretty cool people and that whole "rude New Yorker" thing is overblown, there's one crucial exception, which is my #1 New York tip for first timers: do not f@(* with the sidewalk.
There are few things guaranteed to elicit the X-ray glare of New Yorkers faster than messing up basic sidewalk etiquette. Luckily, it's pretty freaking simple – basically, follow normal escalator rules, and don't be an jerk.
Keep it moving
This is a New Yorker's #1 pet peeve and one of my top tips for visiting New York City for the first time. It's quite simple: absolutely do not stop in the middle of a busy sidewalk to text, take photos, or check directions.
If you really need to stop and figure out directions or respond to an urgent message, that's perfectly fine, but you should stand on the curb or by a storefront so that you're out of the line of people walking. Simple.
Don't hog the sidewalk
If you're part of a couple, don't walk holding hands at an insane distance taking up all the sidewalk, or if you're in a group of 3+, don't walk in all in one horizontal line. Both things make it impossible for people to easily pass you.
Trust me, it's infuriating to try to weave past a pack of tourists who have inexplicably decided they need to walk at exactly the same latitude while you're late for something (and let's face it, New Yorkers are usually late because our subway system absolutely sucks — more on that in just a bit).
Keep to the right so people can pass
Let me dispell another myth for you: you do not need to walk like a bat out of hell to keep up with New Yorkers. We really don't care if you walk slowly — New Yorkers are used to weaving past people they need to pass. In fact, I dare say we almost enjoy it.
But keep to the right and don't zigzag around in an iPhone daze. This makes it easy for faster-walking people to pass you, and all will be well.

Don't block the bike path and always look for cyclists
I biked year-round (yes, including winters, because I am insane) in New York City for 4 years. Naturally, I have strong feels about bike lanes. For one — they are not a place for sidewalk spillover. Yes, I get that the sidewalks are crowded, but cyclists need to use these bike lanes or else be at the mercy of hoards of sociopathic drivers.
This goes especially for the Brooklyn Bridge, where it's so miserable for cyclists that many of us actively avoid it and go out of our way to take the Manhattan Bridge instead (where there still somehow manages to be pedestrians in our bike paths, despite having an entirely dedicated section, but I digress…).
If you're walking the Brooklyn Bridge — which is definitely one of the most Instagrammable places in NYC — please avoid the bike lanes and keep an eye out for cyclists.
Even more importantly, if you're taking a cab or Uber, do not open the car door without looking for cyclists first! One of my biggest fears as a cyclist was not being hit by a car, which I can do a decently good job of avoiding, but being "doored" by an unsuspecting driver or passenger, which is pretty much impossible to predict as a cyclist. Before opening the door streetside, check your mirror and blind spot. It could keep someone out of the hospital, or worse.
You can jaywalk, but don't be a dick about it
New Yorkers are notorious for crossing the street at any time. Don't overdo this and be a jerk who walks in front of cars who have the right of way. If you feel you must cross the street and a car is moving in your direction, you better freaking hustle. The basic rule of thumb is let the person who has the right of way use it, and don't be an asshole who ruins someone else's day.
I hope it's getting better, but New York drivers are also awful about running lights and making left turns without looking for crossing traffic, so be cautious and keep your eye open when crossing — yes, even if you have the right of way. New York introduced the Vision Zero traffic safety program and it does seem to be working, but drivers can still be real assholes in New York… so always be cautious, even if you have the signal.
Save some time in your itinerary to just walk around
One of my biggest New York tips is to not plan too much. Some of the greatest joys in the city are just found walking around and making discoveries on your own. New York is such a vast and ever-changing city that even the best-planned itinerary will never encompass everything.
A few of my favorite neighborhoods to stroll around in are as follows: the West Village and Alphabet City in Manhattan; Greenpoint and Park Slope in Brooklyn; and Sunnyside and Jackson Heights in Queens.
New York Public Transportation Tips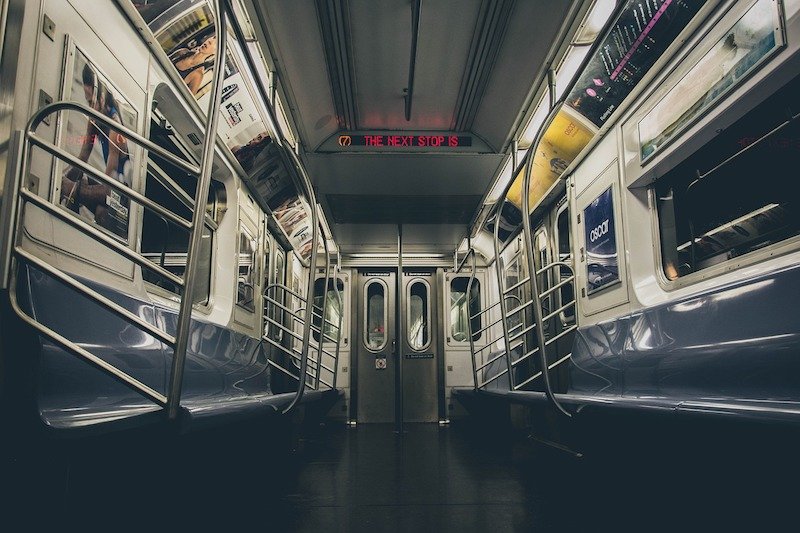 The subway is hell on earth, but it beats the alternative, I guess
Don't be fooled by people who claim New York's subway system is great and efficient. It's not, and it's been spiraling downward for the better part of a decade (if you're interested, read here to learn how it got so bad).
However, traffic is also horrible, thanks to a huge number of bridge-and-tunnel commuters. So buses and taxis aren't exactly great alternatives, either. Walking is my personal favorite way of getting around the city, but it's not always realistic, as NYC is massive.
Factor in some extra time before anything super time-sensitive, like a Broadway show or getting to the airport. Literally, you may want to give yourself an extra 30 minutes to an hour, and I wish I was joking. Spend that extra time enjoying a coffee or going for a walk.
And for everything else, just accept that lateness has become a quintessential part of the New York experience. Can you really say you've been to New York if you haven't been stuck underground for upwards of an hour on a crowded train? (Side tip: if you're claustrophobic, bring your best anti-anxiety meds).
Oh, and that suspiciously empty subway car? Yeah, best avoided.
Finally, subway rides do add up quickly, so I suggest buying a weekly unlimited card if you think you'll take 3-4 rides a day over 3+ days. It's nice to just pay once and be done with it rather than always question if it's worth shelling out the nearly $3 for another ride. It's about $32 for a 7-day unlimited card, though fares are always increasing so it may be a little more now.
Follow a few basic rules to make riding the subway slightly less hellish
As decrepit as our public transportation system is, riding the subway is a New York must. It's as iconic as it is maddeningly necessary. First time in New York and need some tips for subway riding?
Here are a few simple NYC subway tips to make your life — and the lives of those around you — a little easier.
1) Move into the car rather than standing at the edges blocking the door. You will be able to get off later, don't worry.
2) If you're stuck at the edges of the door on a crowded train, get off to let people get off the train more easily and get back on.
3) Never, ever get on the train before you've let everyone who's exiting the train off first.
4) Take off your backpack and wear it in front while you're on a crowded train
5) If possible, avoid taking the subway during the morning and evening rush hours. This is for your own sanity.

Please don't tip "showtime" dancers
As someone who once had to take the Q train to work over the Brooklyn Bridge every day, let me tell you, there was nothing I hated more after a long day's work than "showtime" — when people come into the subway cars blasting music and doing breakdancing and gymnastics routines on moving train cars.
It is legal to busk in the subway stations, but not on the cars, and frankly, it's pretty dangerous — not to mention irritating — to do an intense, involved gymnastic routine to tinny, loud music on a moving subway car. But tourists eat it up, which is why this illegal and obtrusive trend continues.
Feel free to tip buskers who are doing it legally (in the stations, in parks, and on the street), but don't encourage illegal behavior on the subway cars. Our commutes suck enough as it is.
If you want to ride the bus, you better have a loaded MetroCard or $2.75 in change
Riding the bus in New York is ridiculously annoying if you don't have a MetroCard. Our incredibly antiquated system requires you have exact change, which would only be mildly annoying if it weren't for the fact that the U.S.'s largest coin is a quarter. Meaning you need at a bare minimum 11 coins to ride the bus. No bills are accepted, and the bus driver will not have change. There are precious few bus stations where you can purchase a ticket streetside, and most are in places where you can easily take the subway, anyway.
The easiest thing to do if you know you need to take a bus often is to purchase an unlimited or prepaid MetroCard. But honestly, there are precious few instances where a bus will come in handy compared to the subway unless you are staying in the outer reaches of Queens or the Bronx, so I'd avoid the bus if you can.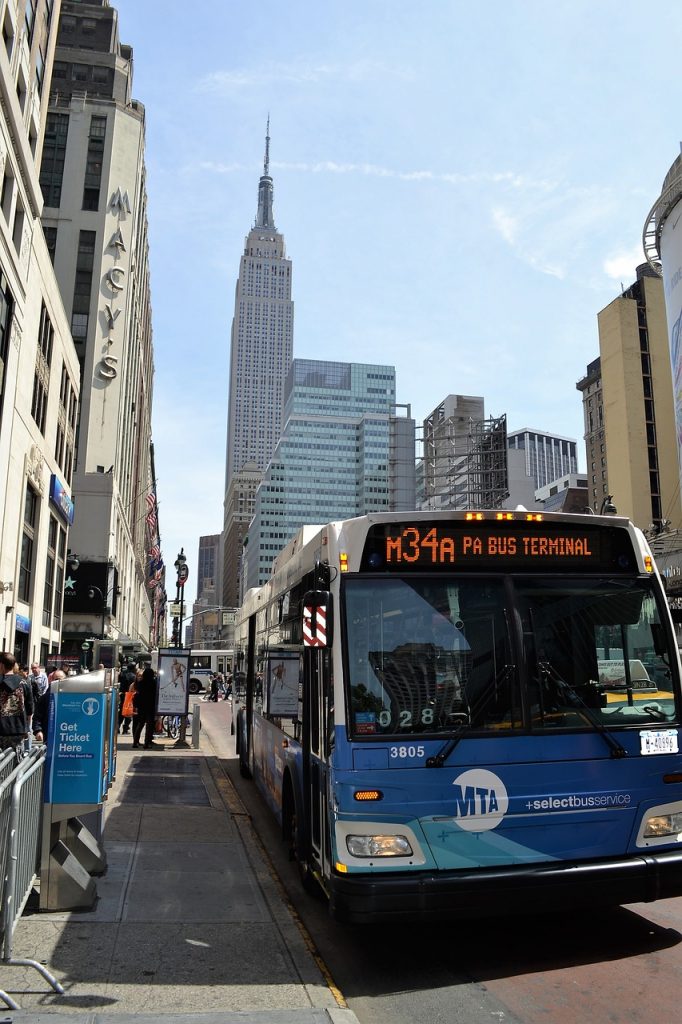 Mastering the art of the MetroCard swipe is an acquired art
I'll admit it — even after 9 years of living in New York, I suck big time at swiping myself into the subway, almost embarrassingly so. I think I always swipe just a bit too fast. Don't be embarrassed if you can't get your card recognized on the first go.
Our machines suck and do this to everyone (usually as a train is just pulling into the station while you're on your way to a first date or an important job interview). Continue trying, slightly slower than you'd think you'd need to — that's what works for me, at least. Give it a few tries, and if it's not working, there's no shame in moving onto the next turnstile. Sometimes the turnstiles can be a little finicky.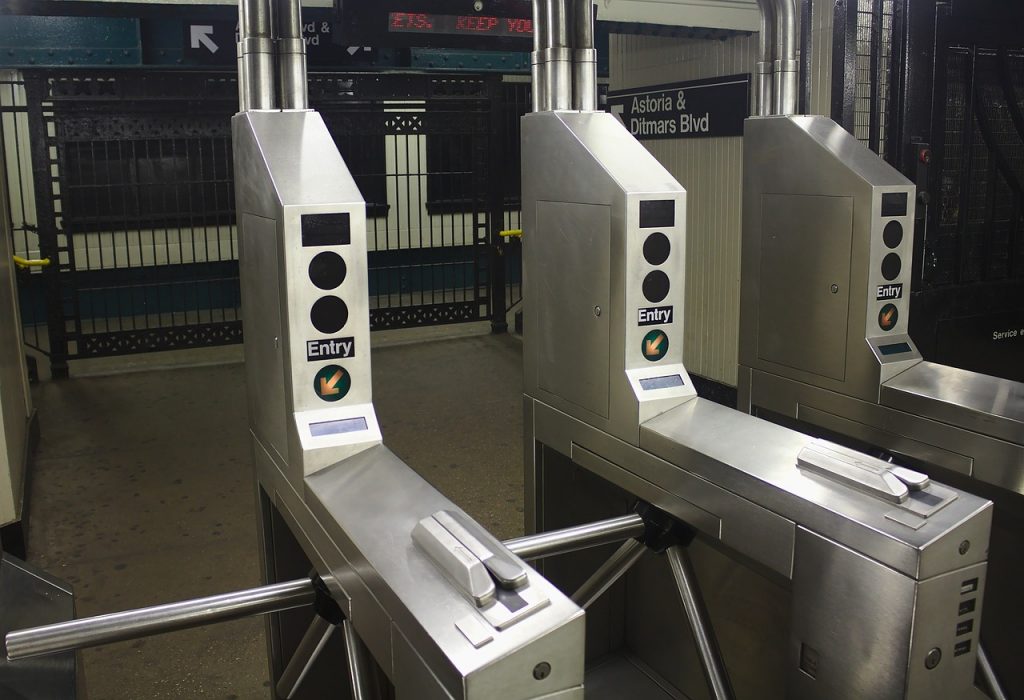 Please, get out of Manhattan and see at least ONE outer borough
Listen, New York is not just Manhattan and the Brooklyn Bridge. I urge you to explore beyond just Manhattan and see what the daily life for most New Yorkers is really like. So many people say "I could never live in New York" — but really, what they're thinking of is the hoards of people in Times Square and Midtown and Columbus Circle. Here's the thing — most of us could never live there either. I'd have gone nuts far earlier than I did.
Visiting Brooklyn and Queens and getting a bit off the beaten path, you'll see how New York is far less busy and expensive than you think. Each neighborhood has a really distinct feel, almost more like a collection of towns than one large city. And of course, there's also the Bronx and Staten Island, places which I still barely know after 9 years, which are also ripe for exploring.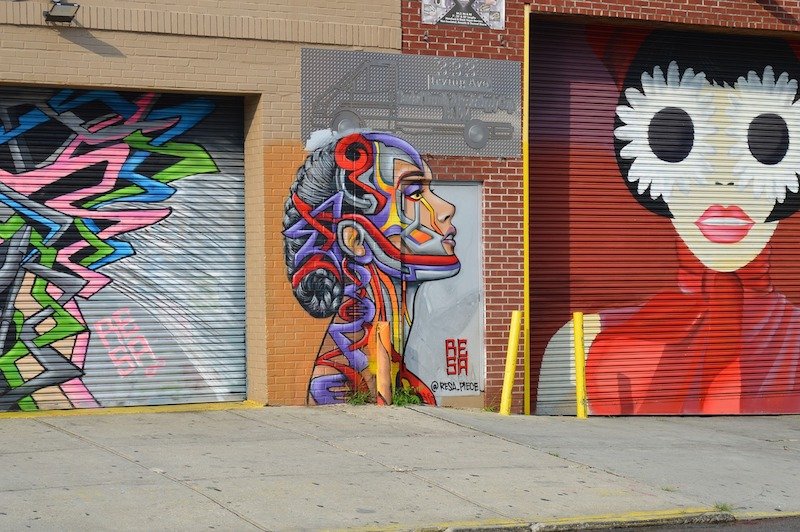 Tips for Visiting New York Attractions
Skip the line tickets are a god-send on a short trip
If you're only visiting New York for a short amount of time, like a week or less, skip the line tickets will be your best friend while in the city – especially during popular times of the year to visit.
Oftentimes, skip the line tickets are either the same price or only a few dollars more and will save you up to an hour per attraction.
For example, this skip-the-line ticket to the Met lets you skip the line and is the exact same price as a ticket you'd buy on-site. Similarly, the MoMA skip-the-line is also the same price as if you bought it at the museum, but with no waiting needed.
Tip: Save time at no extra cost! Book your Met ticket in advance and skip the line here or your ticket to skip the line to the Museum of Modern Art (MoMA) here!
Other attractions will allow you to skip the line at a small surcharge, so you'll have to weigh if the time savings is worth it for you.
For me, it almost always is, because if I have a short amount of time at a once or twice in a lifetime destination, I certainly don't want to spend it in line. However, for others, the money savings buying standard tickets vs. skip the line tickets may be worth it.
These are the attractions with the longest lines in NYC, that I suggest considering skip-the-line tickets for:
9/11 Memorial: This memorial is essential viewing for any visitor to New York. To save time, buy skip the line tickets with museum access and receieve a bonus free audio guide app. Note that just visiting the memorial is free, but the museum is highly recommended to further understand this tragic yet historic site. Book online here.
One World Observatory: Going up the tallest building in the Western Hemisphere is a must on most New York first-timers bucket lists. The fact that this building rose out of the ashes of the tragedy of 9/11 is a testament to New York's strength. Predictably, lines can be outrageous, so be smart and save time. GetYourGuide is an authorized ticket seller which offers both standard entrance tickets that let you skip the ticket purchasing line and fast-track tickets that all you to skip all lines. Check out ticket options and book online here.
Empire State Building: A view from the top of the Empire State Building is a must for many visitors to New York. While I'm personally partial to Top of the Rock, I understand that many people want to see the Empire State. Just be warned that lines here are nuts, as this is probably one of the most popular things to do in New York, so definitely save time and book in advance. Book online from an authorized reseller and save tons of time: the Empire State offers both general and skip-all-line tickets, which you can book online here.
Top of the Rock: My personal favorite viewpoint in NYC. Why? Because you get to see the Empire State, which is kind of hard to see if, you know, you're on top of it. The lines here can be frustrating – and the people running the show and keeping the lines moving are famously brusque – so skipping the ticket purchasing will enhance your experience immensely.
I suggest buying this flexible entrance ticket which will allow you to plan around the weather for optimal views. However, do know in advance that you need to show up the day before to book a time slot for the following day or days, so plan accordingly.
Statue of Liberty: New York's most famous landmark is an iconic must-see for many travelers here — which means serious queues during popular times of year. There are several ticket purchase options – including standard admission and skip the line admission with and without pedestal access – so you can pick the one that's right for your budget and priorities. Check ticket options here.
Tips for New York Bars & Restaurants
Some places are cash only, so check first if you don't have enough cash to cover you
An odd but pertinent New York travel tip is to always carry cash, which may be surprising to some travelers coming from more card-friendly countries like Northern Europe. For some odd reason, many restaurants in New York are cash only, which can be super frustrating if you're someone like me who prefers to use a card. I don't know what it is about New York, but it's the American city that — to me, at least — seems to be the least friendly to credit cards.
I recommend carrying a small amount of cash at all times as ATM fees can be steep (often $3+ at a bodega, plus whatever your bank charges) if you have to take out cash unexpectedly.
Be prepared to wait in line for just about any place you've seen on Instagram
I don't understand it, but people in New York seem to love waiting in line for the new, hot Instagram-food sensation. As in, those ridiculous Black Tap milkshakes you've seen? Sure, go for it if you want to waste two hours of your life standing in line.
I'm incredibly impatient and personally don't think there's much in this world worth waiting for, especially in a city like New York when you're so spoiled for choice. But I'm also not one to jump on the latest Unicorn latte bandwagon, so perhaps I'm a bit biased. I'd pretty much always rather eat dumplings.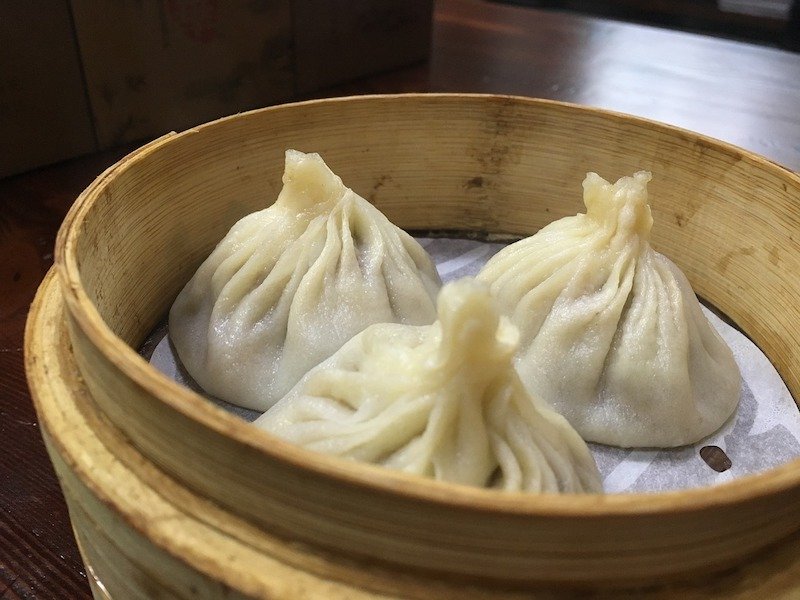 If you're from overseas, you have to follow our tipping culture – even if you don't like it
Nothing is more ridiculous than American tipping culture, I'm aware, but quite simply: our absurd laws make it so that servers make just about $2 an hour without tips. As a result, the customer has to step in to make sure their server doesn't starve.
Even if you had shitty service, leave a minimum of 15%, and for anything upwards of OK service, please tip 20% or more if you want to. I know it's annoying, but that's just how it is in America. If you short them their tips on your bill, you are essentially stealing your server's wages. I agree that it's wrong that it is this way, and that it should be incumbent upon employers to provide a living wage, not the other way around. However, you aren't going to change anything by not leaving a tip — you're just taking food off your server's table, i.e., the very person who is putting food on yours.
By the time you add tax and tip, your bill will come out to 30% more than you thought it'd be. Just factor that into your food budget, accept it and move on. If you can't afford to eat out, don't sit down at a restaurant – take advantage of vibrant street food and takeaway scene. At bars, tip $1 per drinks — yes, even beer — and maybe $2 if you order a more involved cocktail.
Take advantage of our amazing diverse food food
The best thing about being in New York is all the cheap, delicious, and unique ethnic restaurants you could ever dream of — what, you mean you haven't had Uyghur food before? — are at your disposal. Even better, they're often cheaper than your standard 'American' restaurant.
One of my best tips for New York is to eat at least a few meals outside of Manhattan — that's how most real New Yorkers eat!
Go for Himalayan food in Jackson Heights, Thai food in Elmhurst, Russian food in Brighton Beach, Korean food in Murray Hill (Queens), Chinese food in Flushing, Filipino food in Woodside… the list goes on and on. If there's a certain cuisine you're after, please feel free to leave a comment and I'll get back to you with my best suggestion.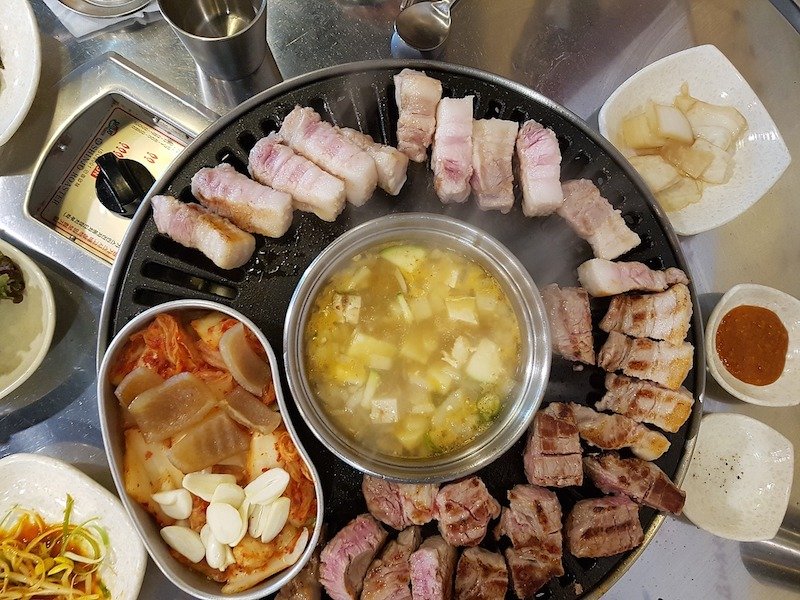 Tips for Enjoying NYC on a Budget
Take advantage of free museum nights
NYC has a ridiculous amount of museums worth visiting, though the entry fees are often quite steep.
Most New Yorkers know of all the free museum nights, and it's rare for us to pay full price for admission (we're usually spending 50% of our salary on rent). Here are a few of the best free museums in NYC and any day/time restrictions.
1) The Museum of Modern Art is free on Fridays from 4–8 PM. It will be quite crowded, though.
2) Brooklyn Museum is free the first Saturday of every month from 5-11 PM, but the admission is suggested, anyway, so you can pay what you wish anytime.
3) The Jewish  Museum is free on Saturdays.
4) The Neue Galerie (one of my favorites, actually – and it's right next to the Met) is free the first Friday of every month from 6-8 PM.
5) The 9/11 Memorial Museum is free on Tuesdays from 5-8 PM.
6) Brooklyn Botanic Gardens are free on Tuesdays and Saturdays from 10 AM to noon.
7) The New Museum is free on Thursdays from 7-9 PM.
8) The Morgan Library is free on Fridays from 7-9 PM (combine with a visit to the nearby MoMA, also free on Friday nights)
There are others which you can find here. Please note that the Met used to be suggested admission, but now it is so only for New York State residents!
There are also countless other great things to do in NYC for free beyond just museums — so don't count New York City out if you're on a budget.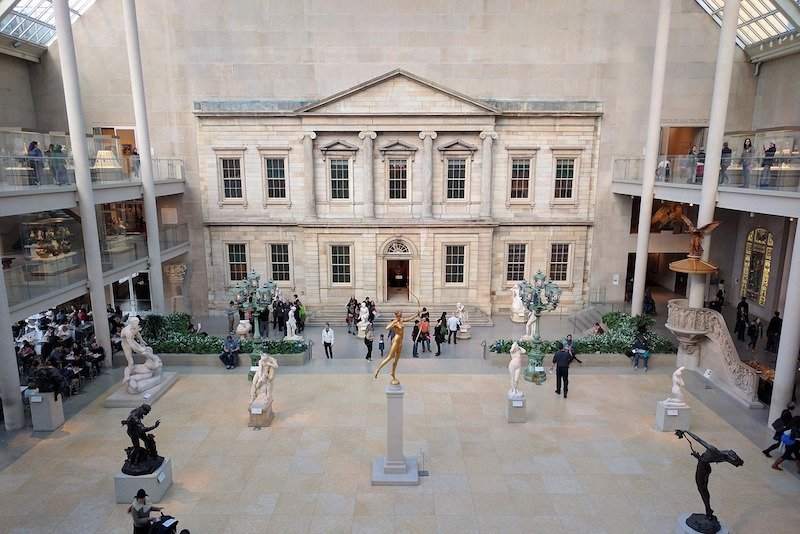 Get stellar views on a budget
One of the best views of the city skyline can be had from the Roosevelt Island cable car, which costs just $2.75. Likewise, you can glimpse the Statue of Liberty for free on the Staten Island ferry. Brooklyn Bridge Park and the Brooklyn Promenade offer stellar views of Manhattan's skyline as well, also for free.
Sure, you can go up to the Top of the Rock or the Empire State, but I prefer these sweet free and dirt-cheap views, and it's one of my top NYC travel tips.
If you really want a good Manhattan rooftop view, one of my favorite rooftop bars is 230 Fifth Avenue because it's right next to the Empire State Building. However, there are countless other rooftop bars worth checking out.
Sure, it'll be a bit of a pricey drink, but it's way cheaper than paying $30+ for the Empire State Building or the Top of the Rock (plus, you'll get to actually see both buildings!)
Another great choice for enjoying NYC on a budget with views to match is packing a picnic lunch from a tasty NYC deli and enjoying a picnic in one of NYC's many parks!
Don't drink bottled water
New York tap water is some of the best in the entire country. It tastes delicious and it's 100% clean. In fact, I have more trouble drinking water in other places in the U.S. because I was spoiled by San Francisco and NYC tap water my whole life.
Any café or coffee shop will be happy to fill up a reusable water bottle for you, so just ask. Plus, you're saving unnecessary plastic from ending up in landfill or the ocean.
Follow the happy hour trail
Everyone bemoans the cost of drinking in New York, to which I want to tell them: you're doing it wrong.
There are quite a few bars that do an extremely generous happy hour. In Brooklyn, my favorite is Night of Joy which has inventive $6 cocktails and $4 beers daily from 5 to 8 PM. In Manhattan, my favorite spot is Local 138 in the Lower East Side, which offers an incredibly generous $3 draft beer selection from 4 to 9 PM. It was always my pre-game spot before hitting up a "cooler," more expensive bar later in the evening.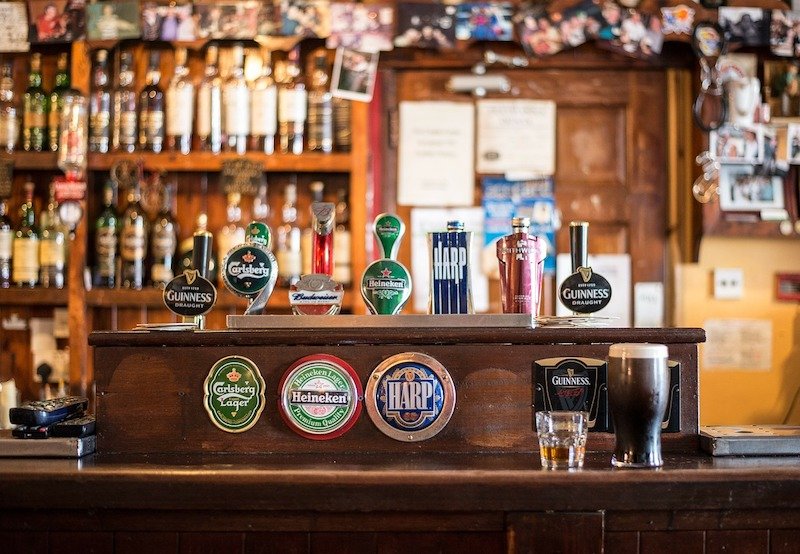 Consider money-saving passes wisely
Some of New York's most iconic attractions are free, but many cost quite a bit of money. Depending on the kind of sightseer you are, the Explorer Pass  will either be a colossal waste of money or it'll save you a bundle. I don't think you really need to do every big-ticket attraction to enjoy New York, but I also lived there for nine years, and your priorities become different when you live in a place.
Besides the museums I listed above which offer free admission on certain days, there are also plenty of always-free attractions… wandering Central Park, riding the Staten Island Ferry, gawking at street art, walking the Brooklyn Bridge, etc., so no matter what your budget is, you can plan an itinerary to match.
However, if it's your first trip to NYC, you'll likely want to see some of the main sights. If that's you, buying a city pass can save you a ton of money. The one I recommend people is the Explorer Pass because it's the most transparent, flexible, and easy to compare.
The more sights you plan to visit, the more you can save, and you can pick between 2, 3, 4, 5, 7, and 10 sights. Just be sure to do the math on it to make sure you're actually saving money on the sights and tours you want: most people save about 40% vs. booking each thing independently, but if you pick the wrong attractions, it may not be worth it. Check all that the New York Explorer Pass offers here.
Don't pay full price for a Broadway show
If you want to see a Broadway show but don't have a specific must-see like Hamilton that requires advanced tickets, I recommend not booking your tickets in advance. Sounds crazy, right? But you'll save a fortune if you wait until you get to New York to buy your tickets. There are four TKTS discounted show booths in NYC: one in Times Square, one in Lincoln Center, one in Downtown Brooklyn, and one in South Street Seaport (Downtown Manhattan).
At TKTS booths, you can get same-day discount tickets to evening shows for up to 50% off. You can check in advance to see what shows they will have tickets for. The TKTS booth opening times vary dramatically by location, so be sure to check opening hours online first before showing up.
New York Safety Tips
Street harassment is a reality for women
Now, I can only really advise about when I last lived in New York (2016), and I'm not sure if #TimesUp and #MeToo have had any impact on New York catcalling culture… but I kind of doubt it. Let me say that I have never been sexually harassed more than in New York City — not in even Morocco, which everyone told me would take the cake for harassment (it ran a close second).
If anyone harasses you, it's safest to just ignore them. I've mouthed off and lost my temper to men who harassed me, and I've had my safety severely threatened as a result, with men following me home and threatening to beat and rape me. I truly hope that things are different now, but I can only offer my own experience. I love New York, but the constant harassment really got to me after a while and was a large part of why I left New York City.
That said, violent crime is pretty low for an American city
America is not one of the safest countries on Earth, which is why I'm usually bemused when people ask me about if it's safe where I live (Bulgaria) or if I'm worried about traveling Europe.
The reality is in New York that the majority of crime is concentrated in a few areas. These are mostly neighborhoods on the periphery of New York that you wouldn't really visit if you were an outsider. If you're looking for a hotel or an Airbnb, most neighborhoods in Manhattan or close to it by train are pretty safe (with the exception of some neighborhoods in the Bronx – and even these neighborhoods are not that dangerous in the grand scheme of American cities). Always read the reviews of your hotel or Airbnb (more on this in a bit) with an eye for location.
Watch your belongings and take a cab or Uber home if you've been drinking a lot
This goes without saying and is pretty normal for any city, but as safe as it is — New York is not immune to petty theft and crime. Like most places, most crime will happen at night, and most of the victims will be vulnerable in some way – alone, intoxicated, etc.
If you want to have a big night out in New York, it's perfectly safe to do so! But plan on having a ride home. Your safety is worth the extra bucks for cab fare.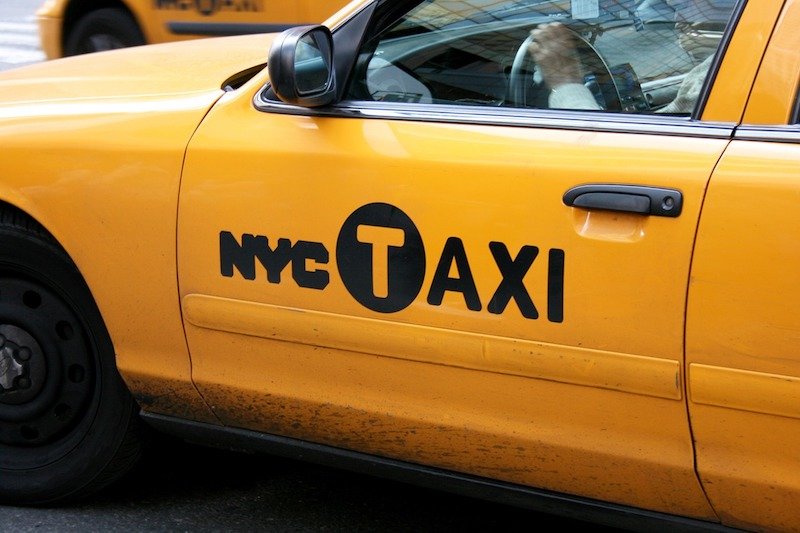 That said – don't forget travel insurance!
One thing I remind non-Americans visiting New York is that travel insurance is absolutely essential when visiting the U.S. I know of a Canadian who visited NYC for a weekend, took a bad fall, and ended up owing $3,000+ in medical bills because they weren't insured.
The U.S. famously has no nationalized health care system, and if you have a health emergency while in the U.S., you could be facing life-changing medical costs. It's better to be safe than sorry when traveling in general, so I always recommend travel insurance regardless of the destination, but I recommend it even more strongly for travelers to the U.S., where medical costs are outrageous.
Even if you're American and have health insurance, in my opinion, travel insurance is still a good idea because it can help you if you get pickpocketed, experience travel delays or a cancellation, or if your general health insurance policy has a high deductible or doesn't have doctors in your network in New York.
I've used World Nomads while traveling the world for the past three years, and I love the peace of mind it gives me wherever I go. While I've been lucky enough to have never needed to make a claim, my friends' successful experience in making claims make me feel secure that if I ever needed to, it would be easy and hassle-free. Get your free quote here!
General New York Tips
New Yorkers are not that rude – in fact, I kind of think they're lovely
Has anyone ever struck as much fear in the hearts of the public as the legendary "rude New Yorker"? It's probably the most pervasive New York myth, but I'm here to tell you that luckily — it's largely not true. Outside of a small bubble (which is, oddly, the exact shape of the Financial District — I kid), New Yorkers are a pretty easy-going bunch.
We're opinionated, yes, busy, yes, stressed, sure, but I wouldn't go so far as to say we're rude. Here's the truth: living in New York City hardens you. Trust me, when you've seen a woman pee through her underwear in the middle of the sidewalk in broad daylight, you're not going to get all pissy about a tourist asking for directions.
That said, no one will rise to your defense quite like a New Yorker. We're generally a very helpful bunch and don't mind answering questions, giving directions, etc. – just keep it short and sweet, because we're usually in a rush (that whole being constantly late thing wasn't hyperbole).
Choose the time of year that you visit carefully
The summer in New York can be miserable; the winter, too. Holidays can be magical (for people who like that kind of thing — I'm a bit of a self-admitted Grinch). If you don't care about the weather and just want to visit New York on a budget, January through March offer the best deals on hotel rooms. But don't come during the winter unless you're prepared for all kinds of weather, including snow storms and frigid-but-freakishly-sunny subzero days.
I personally think early October is the best time to visit New York — families with kids won't be traveling this time of year, prices will have gone down a bit from their summer highs, and the weather will be perfectly crisp and fall-ish. But be aware that by the end of October it's not unheard of for there to already be snow! I still not-so-fondly remember the freak Halloween snowstorm of 2011. Not cool, New York.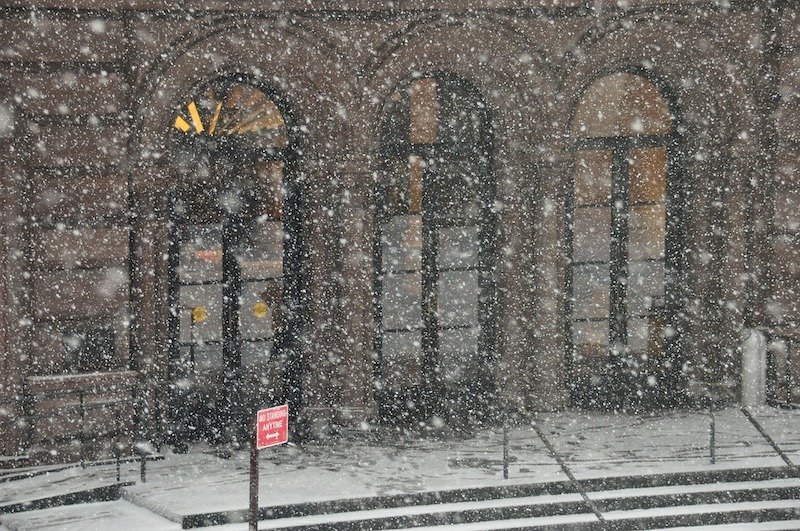 Use the bathroom whenever you can
New York has a serious public bathroom problem. Anytime you have an opportunity to use a bathroom (like when you've just finished a meal, are visiting a museum, or are getting a coffee) — do it.
Trust me, your bladder will thank you later.
Please don't rent a whole apartment on Airbnb
The way the law works with Airbnb in NYC is as follows: it is legal to rent out a single bedroom in a tenant-occupied apartment for any amount of time, but it is not legal to rent out an entire apartment for any period shorter than one month.
In other words… to use Airbnb legally in New York, you need to opt for a private room, not a full apartment. This is to protect locals suffering a housing crisis, which has been vastly exacerbated by people abusing Airbnb. I personally knew a few scumbags who made their entire living renting out their under-market value apartments to tourists. This perpetuates the housing crisis by taking usable apartments off the market and artificially inflating the value of all apartments in the city.
Even if you don't care about contributing to the housing crisis, NYC is actively shutting down illegal Airbnbs, meaning that you may be left totally screwed if your illegal Airbnb gets caught before you arrive. I've heard anecdotes of this happening, so it's best to adhere to the law and stick to hotels or private rooms in an Airbnb.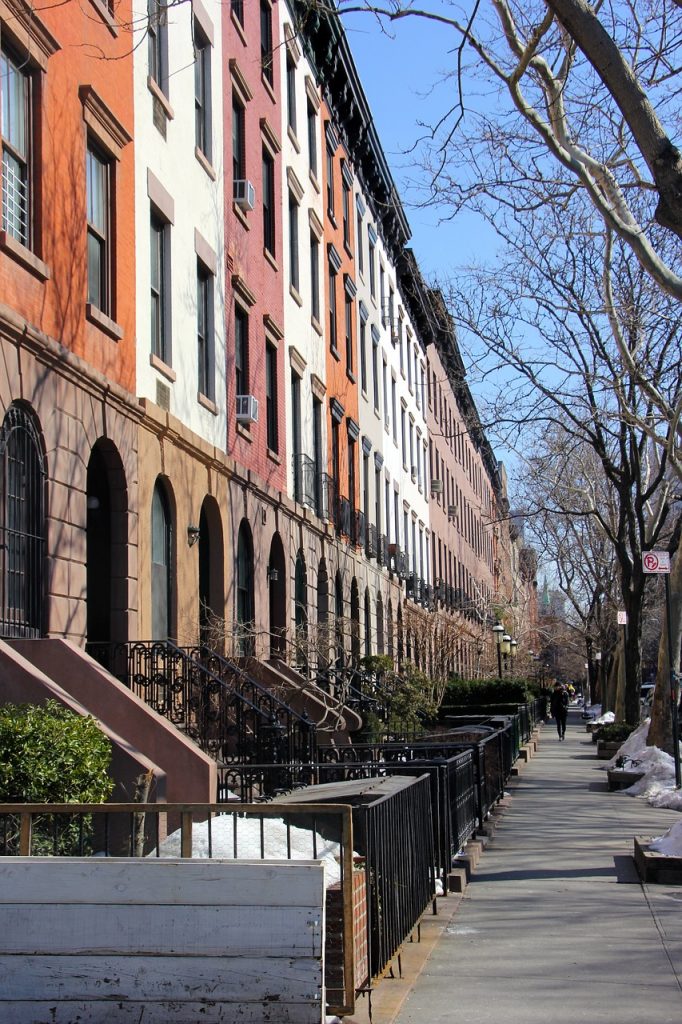 Avoid Dunkin Donuts coffee like the plague
This is a bit tongue in cheek, and I'm pretty sure I'll lose my New York badge for this, but I don't care: Dunkin Donuts coffee is some of the foulest coffee on Earth. I'm not a huge Starbucks fan, but I'd choose Starbucks over Dunkin Donuts a million times over.
You'll get the same quality coffee (read: utter shit) from Dunkin Donuts at any bodega for half the price, if you really want some shitty coffee. But New York has no shortage of delicious coffee spots offering actual, quality coffee for not much more than a jumbo-size Dunkin Donuts in a gross styrofoam cup. So treat yourself 😉
Allison Green is a former educator turned travel blogger. She holds a Masters in Teaching and a B.A. in English and Creative Writing. Her blog posts merge her educational background and her experience traveling to 70+ countries to encourage responsible, enriching travel. She has been a speaker at the World Travel Writers Conference and her writing, photography, and podcasting work has appeared in National Geographic, CNN Arabic, CBC Canada, and Forbes, amongst others. Now a full-time traveler, she has lived in Prague, Sofia, New York City, and the San Francisco Bay Area.