I spent 5 weeks backpacking Nicaragua, from towns in the north like León, Estelí, and Matagalpa all the way down the south in San Juan del Sur and even the Corn Islands. Nicaragua numbers high amongst my favorite countries in the world and even in 5 weeks, I've left so much unvisited that a return trip is surely in the cards.
After extensively traveling through Nicaragua and researching the best hostels through a combination of personal experience and in-depth research, I've compiled this guide to the best hostels in Nicaragua as I get inquiries at least once a week on where to stay. Please note that I have not personally stayed in each of these hostels, and I haven't included any hostels that I stayed in that I felt were sub-par.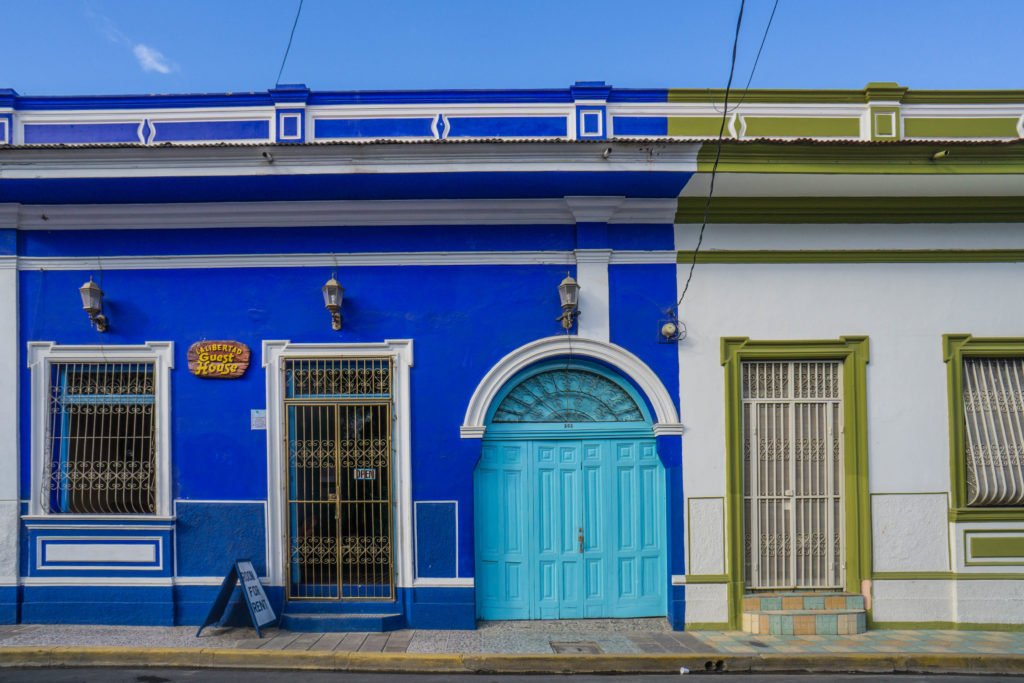 Note: This post contains affiliate links, which means I may receive a small commission if you purchase something through one of these links. Thank you for supporting the free content on this site! For more information on affiliate links and cookies, see my disclosure page for more details.
I can promise you that you always get my honest opinion, regardless of whether I receive sponsored travel or not. However, for those who care: I paid out of pocket for my entire time in Nicaragua with the one exception of staying at Yemaya Island Hideaway in Little Corn Island, which isn't on this list as it's not a hostel. All recommendations are made personally, though should you choose to use one of these links to book a stay in one of these Nicaragua hostels, I earn a small commission – at no extra cost to you – as a thank you.
General Tips for Hostels in Nicaragua
A few things to keep in mind about Nicaragua hostels, as they have a few unique quirks that you won't find elsewhere.
1. Hot water in a hostel is rare, and while days there are hot and humid and many normal people don't mind a cold shower, I started to really miss the feeling of a hot shower. If that's something important to you, read the hostel descriptions carefully or use a filter search function on HostelWorld or Booking. That said, often, when I was promised a hot shower, it was barely lukewarm and always a disappointment… so, basically, resign yourself to cool showers for the entirety of your time in Nicaragua, and treat hot water as a pleasant surprise.
2. Many times, a hostel will either not have AC, or have a fan-cooled option and an AC option for an additional charge. I generally just had a fan and was OK, but again, go with your comfort level, and use the HostelWorld/Booking filters to help narrow your search.
3. Nicaragua is actually the safest country in Central America, but it's not immune from opportunistic crime against tourists. While I never had any problems, I always recommend staying places that have lockers available for use and either 24/7 reception or security. I didn't hear about any thefts or crimes against tourists during my 5 weeks in Nicaragua, but that doesn't mean it doesn't happen.
4. Linens are always included, but I recommend traveling with your own microfiber travel towel to avoid getting charged for renting a towel, as they are often not included.
Best Hostels in Granada, Nicaragua
Note: while I did stay in Granada, I don't think my hostel (Hostal Entre Amigos) is really recommendation worthy. The mattress was inexplicably coated in plastic and which made the sheets slip off constantly. While the staff was super kind and the price was great  – $12 for my own private double – there are definitely better places to stay in Granada, which I am listing below.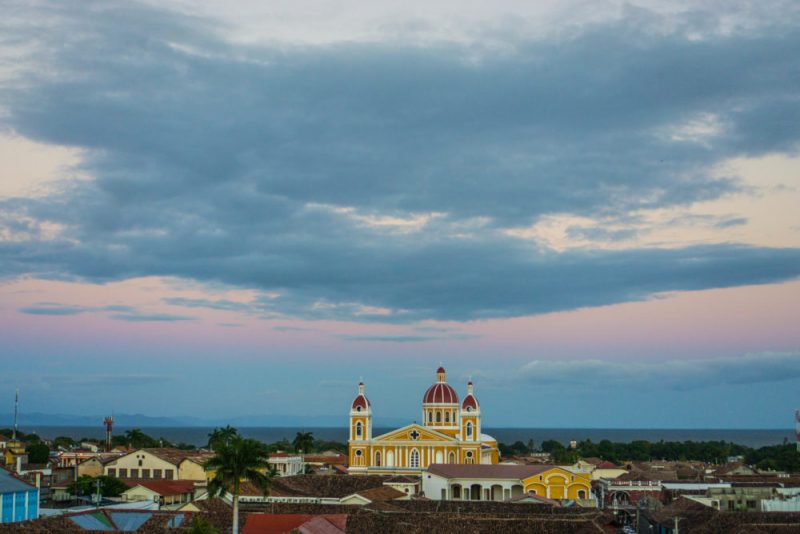 Hostal Azul
A spacious and open hostel with loads of natural light and plenty of hammocks to relax in, Hostal Azul receives top marks for cleanliness, in-house facilities, and services such as laundry and airport buses. Cozy and comfy rest areas welcome you to socialize and relax after a long day.
There are a few extras at Hostal Azul that long-term travelers will quickly become obsessed with. Included with every stay is free access to the gym for up to 5 days, a godsend when traveling long-term. They also provide free calling to the U.S. and Canada, Wi-Fi, Netflix, daily activities, and free breakfast each morning.
Optional day tours with roundtrip transportation depart from the hostel every day, while a single block walk will bring you into the heart of Granada and its lovely yellow and red cathedral.
To compare prices and read reviews, check out: HostelWorld (9.4)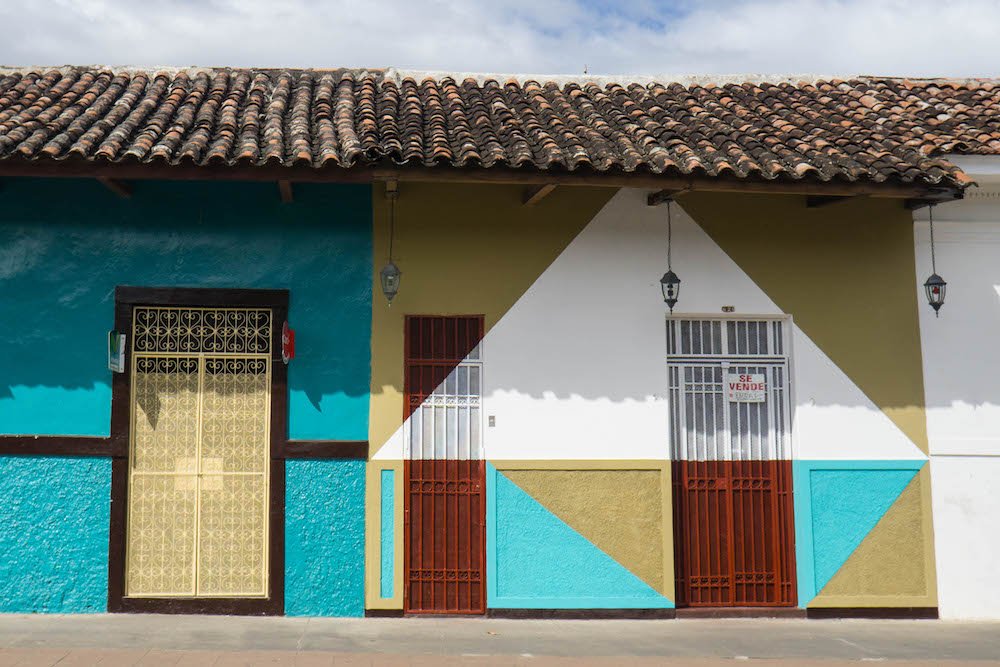 De Boca en Boca
Staying at De Boca en Boca is a great way to enjoy the blend of lovely nature and colonial charm that Granada has to offer. Located near the isletas and just a few blocks from Central Park, De Boca en Boca has one of the better locations in the city. It's directly beside Iglesia La Merced, one of Granada's most pretty colonial-era churches, and nearby a local fruit and vegetable market in case you want to make use of the roomy kitchen.
The hostel offers an open rooftop for travelers to enjoy the balmy Nicaraguan evenings, as well as hammocks to relax in, and an in-house bar. Different levels of privacy are available, as the hostel offers both shared and private rooms, with either en-suite or shared bathrooms.
Other bonuses include free breakfast, wifi, free coffee all day long, in-house laundry, and the ability to organize day tours from the reception.

To compare prices and read reviews, check out: HostelWorld (9.4)
Best Hostels in Leon, Nicaragua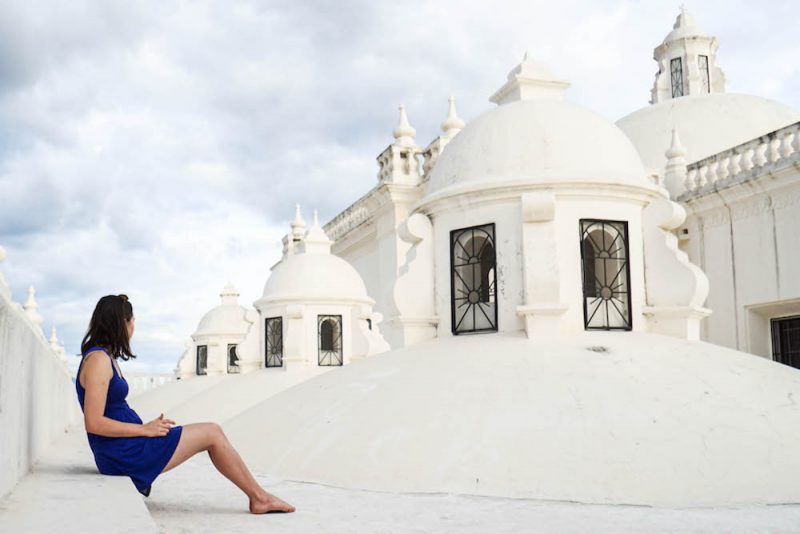 Hostal Casa Abierta
This is where I stayed in León and I can't recommend it higher — mostly for the sheer fact that there is a POOL! Once you get to León and realize how freaking hot it is… trust me, my all-caps enthusiasm will make more sense to you. The staff was really kind as well and were always cleaning leaves out of the pool every time I even so much as glanced at it.
The food from the kitchen is really delicious as well — I particularly loved the juices. One other thing I love about Casa Abierta is that they work at being an eco-hostel, always striving to recycle and reduce waste. They host a small organic shop and generally are very eco-friendly and low impact. The vibe is calm, with not too many travelers coming through (probably because it's listed on Booking, not HostelWorld) which made for quiet vibes — something I enjoyed, but other people may prefer a most social atmosphere.
The location is great as well, about a 5-minute walk to the cathedral and a 7-minute walk to the area where most of the bars, restaurants, and tour agencies in León can be found.
To compare prices and read reviews, check out: Booking (8.6)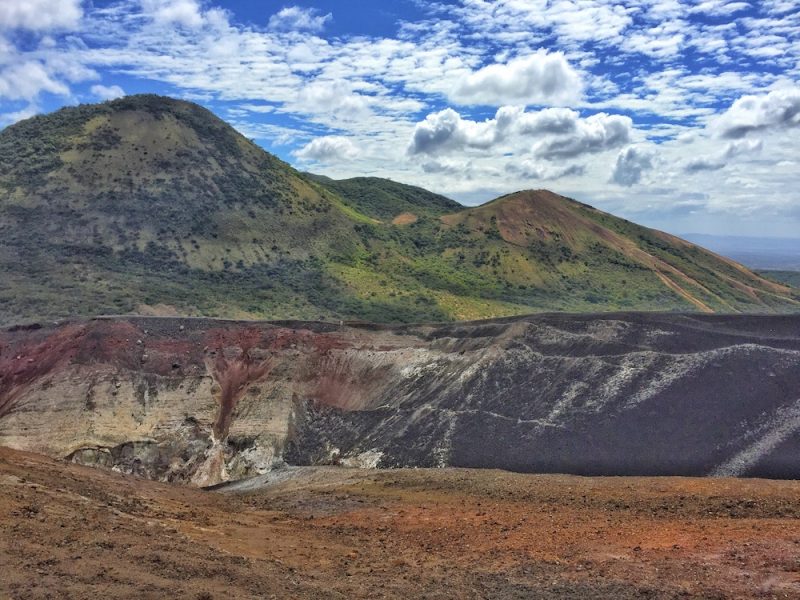 Poco a Poco Hostel
I didn't personally stay here, but seeing that Poco a Poco has been awarded the best hostel in Nicaragua for 2018, it should probably be included on this list!
From what I can see, the design is a step above traditional hostels, offering expansive common areas, access to outdoor mist showers, plenty of hammocks, an open rooftop area, and even a fully equipped industrial-size kitchen.
Just two blocks away you'll find the largest bar street in the city. The ease of access to the best bars and restaurants in León will be welcome to weary travelers returning from a long day of volcano boarding down Cerro Negro or relaxing at Las Peñitas. Just three blocks away, you'll find the main plaza with the famous white cathedral of León, pictured above.
To compare prices and read reviews, check out: Booking (9.4) | HostelWorld (9.5)
Best Hostels in Estelí, Nicaragua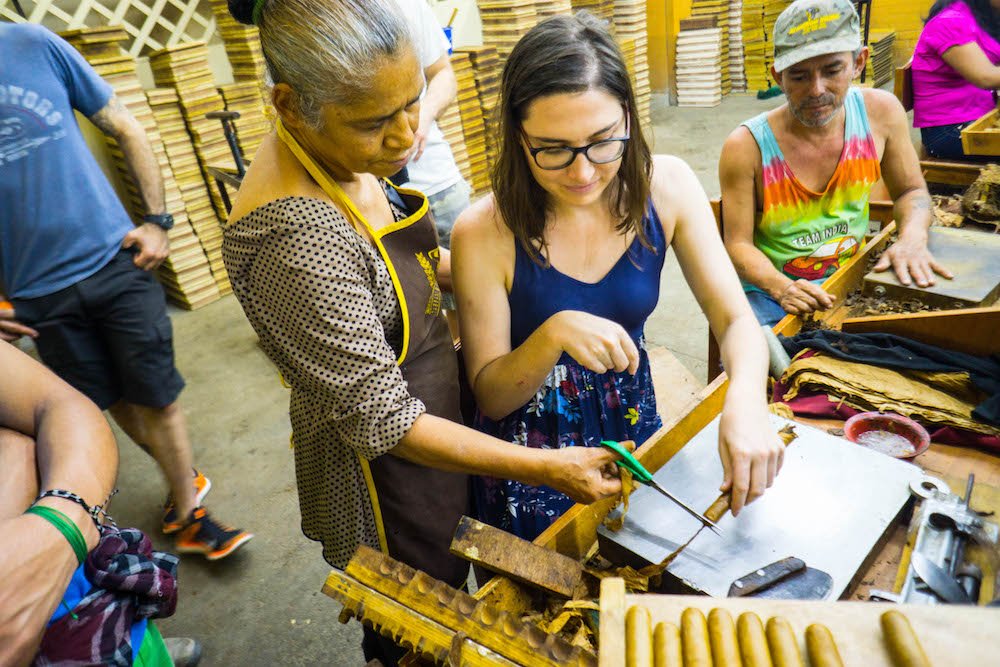 Sonatí
Sonatí is one of the best possible places to stay in Estelí because it's also one of the largest, most socially responsible tour agencies in Nicaragua. Staying at Estelí means that you're supporting a project that benefits local communities – plus, it's a convenient hub for tours, like the cigar factory tour photographed above, which I took for $8 one day in Estelí.
The beds are comfortable, the kitchen is extremely large and well-stocked, and there are plenty of places to lounge and spread out so that you can either socialize with your fellow travelers or take a personal break when needed. It's definitely not a party hostel, so the vibe is nice and relaxed.
Bonuses: free coffee until noon (breakfast not included) and what passes for "hot water" in Nicaragua– more like barely warm as opposed to the usual freezing temperatures, but still, a delightful change of pace.
To compare prices and read reviews, check out: Booking (8.1) | HostelWorld (8.5)
Best Hostels in Matagalpa, Nicaragua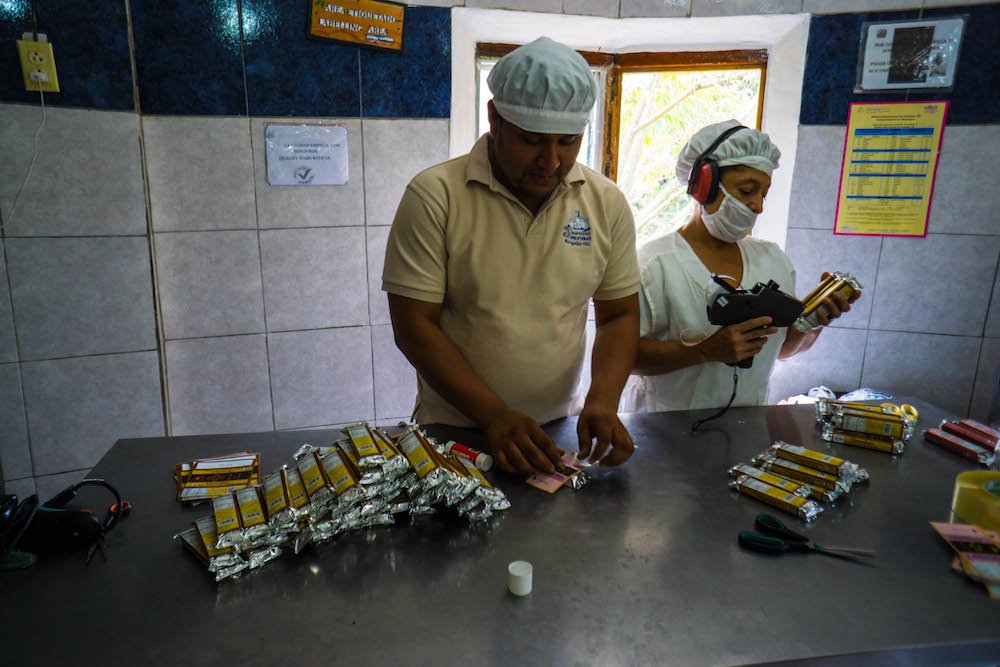 Martina's Place
Martina is a lovely expat from Spain who moved to Matagalpa years back and is running the best hostel in town (though as Matagalpa is not very touristy, that's not a hard crown to win).
The main dorm room is enormously large – it fits probably well over 20 beds – but it's really spacious and almost never filled to capacity (I think there were max 3 or 4 other people in the hostel with me at any time during my stay), so that's actually not a problem even though I normally avoid dorm rooms over 10 people at all costs.
To compare prices and read reviews, check out: Booking (8.8) | HostelWorld (9.5)
Best Hostels in Managua, Nicaragua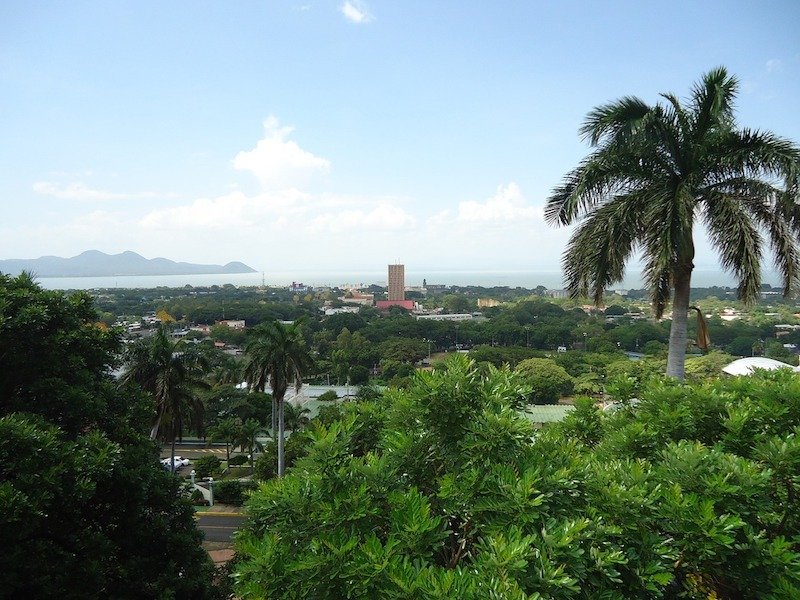 Hostel Maracuya Managua
Honestly, most people say you can skip Managua, and I tend to agree. The exception would be if you have an early morning or late night flight either to/from the Corn Islands or coming/going home. I spent two days in Managua because my laptop wasn't turning on after a cocktail mishap (yup, don't drink and blog, folks) and thought I'd have to get it repaired in the capital. I ended up finding Managua's bad reputation a bit undeserved, but mostly because I loved Hostel Maracuya so much.
It's in the safest neighborhood of Managua (extremely important because certain parts of Managua are very dodgy) with plenty of restaurants nearby. The vibe is quiet and friendly, and the staff was so lovely — helping me navigate my laptop issues (a major catastrophe when your laptop is your mobile office) and cooking me delicious breakfasts every morning. I wouldn't recommend anywhere else in Managua.
To compare prices and read reviews, check out: Booking (8.4) | HostelWorld (8.7)
Best Hostels in Ometepe, Nicaragua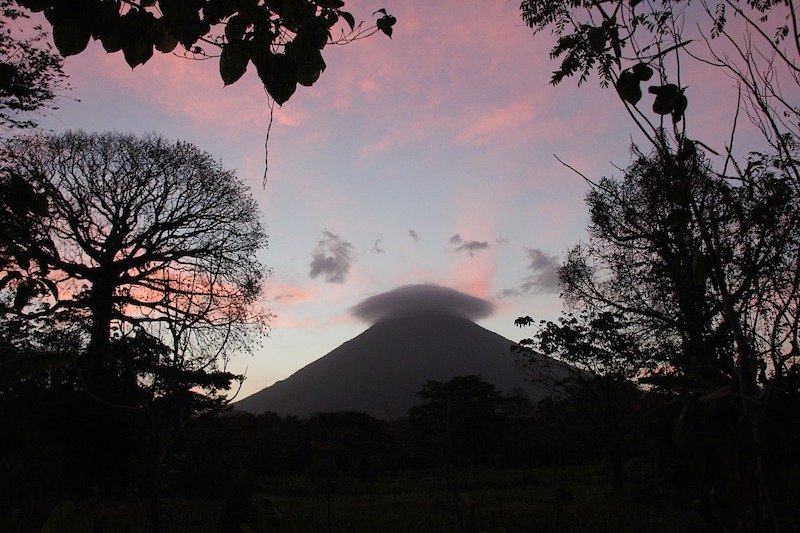 Note: Ometepe is the only place on this list that I didn't personally visit — blame the Corn Islands, where I willingly shipwrecked myself from society for two weeks, thus canning my planned time in Ometepe. These recommendations are cobbled together from advice from fellow travelers about what cities are best to stay on in Ometepe (which is larger and harder to get around than it seems) as well as reviews on Booking and HostelWorld. While as a rule, I generally don't write about places I haven't been, so many people go to Ometepe that I feel like this list would be incomplete without a section on it.
La Urraca Loca
The twin islands of Ometepe are known for being a lush getaway from the rest of the world. However, as transportation in Ometepe is limited unless you rent a scooter, it's extra important what location you choose. Balgüe is one of the preferred backpacker spots in Ometepe, making this location pretty picture perfect!
La Urraca Loca has managed to combine a traditional style hostel with the natural world around it, giving you modern convenience and easy access to nature. From free Wifi to on-site Spanish lessons, and free purified water dispensers, to gardens filled with birds, monkeys, and other animals, you really have the best of both worlds. With full mosquito netting in open rooms, the hostel has managed to combine nature and comfort at an incredibly affordable price.
To compare prices and read reviews, check out: Booking (8.9) | HostelWorld (9.5)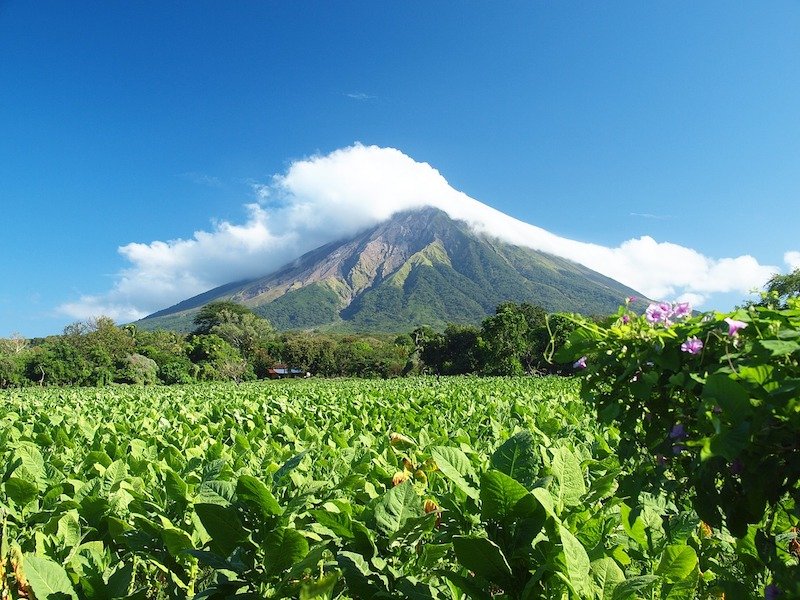 Hospedaje Los Chocoyos
If you want to visit the Coibolca Lake, while on Ometepe, this is the only property that claims to offer you front and center access. Other local attractions, such as the Volcano Maderas, the San Ramon Waterfall, and even the Ojo de Agua are close to this hostel as well.
At night, free Wi-Fi, thick mattresses, high-quality mosquito nets, beachside dining, patio entertainment, and high-quality media access all encourage you to relax and enjoy yourself in the social, but relaxed, atmosphere.
To compare prices and read reviews, check out: HostelWorld (8.6)
Best Hostels in San Juan del Sur, Nicaragua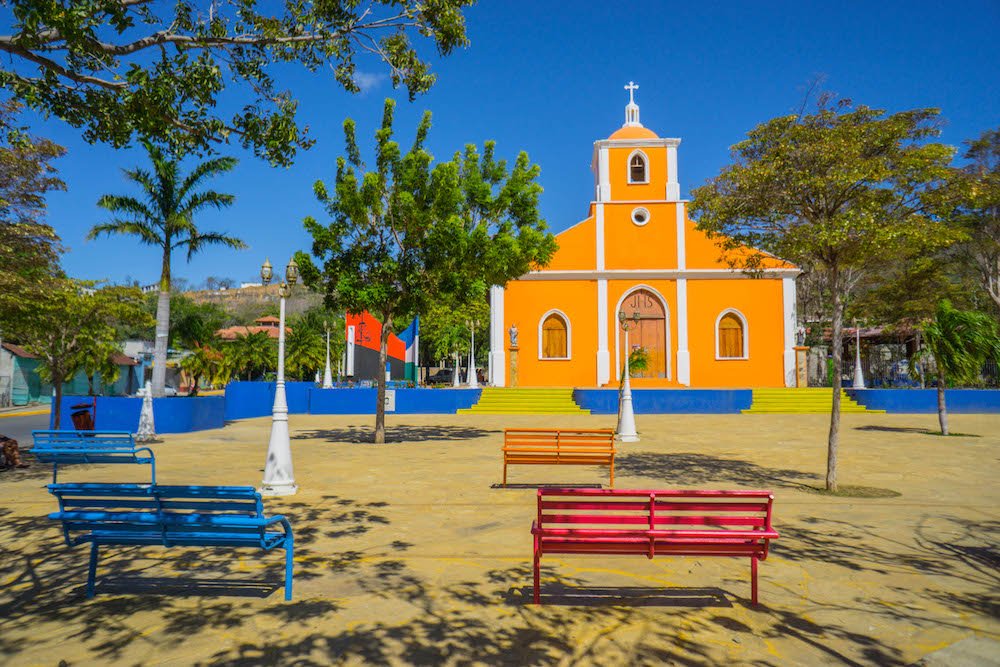 Hola Ola Hostel
With 44 different beds, two different pools, plenty of daily activities to meet new people, and a beach path to the city, Hola Ola offers everything you could want from a hostel and more. You can tell that it was thoughtfully designed by a fellow traveler, with enough opportunities to socialize but also places to relax and unwind.
Since it's a short walk outside the town, the hostel even offers free nighttime shuttles in and out of town. In addition to that, occasional live music nights and quiet dorm rooms allow you to achieve a perfect balance between activity and rest. Breakfast is included, as are linens, but bring your own towel.
To compare prices and read reviews, check out: HostelWorld (9.0)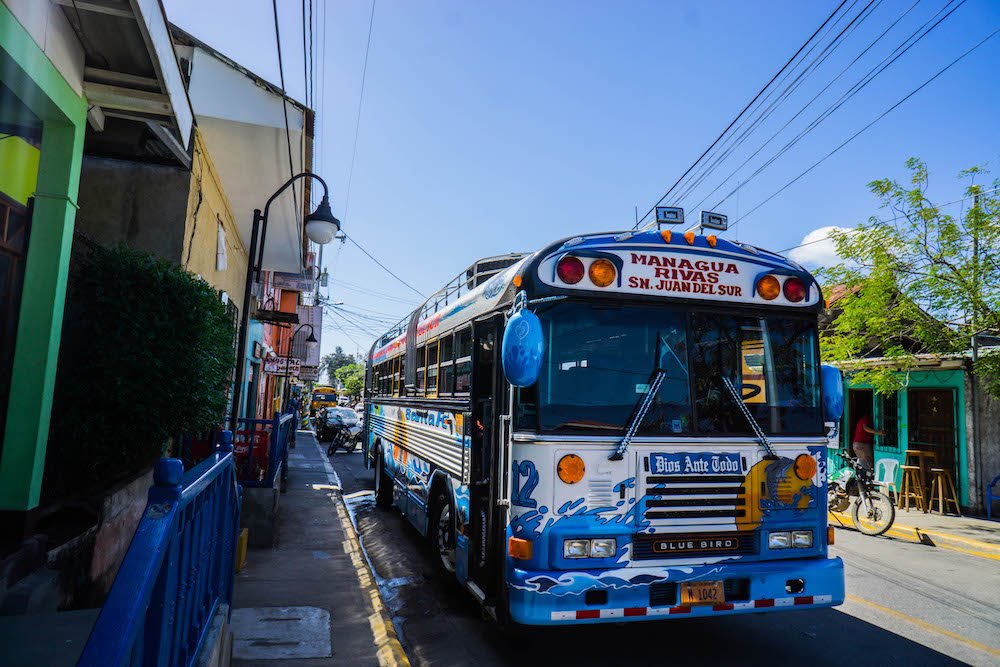 Saltwater Hostel
With a heavy focus on socialization and meeting others, this hostel has great common areas that encourage interaction, while still offering enough privacy to relax at the end of the day: the best of both worlds.
It's located a bit outside the downtown, with excellent views over the Pacific Ocean, making it more quiet and peaceful than the rest of party-hardy San Juan del Sur. Still, it has easy access to clubs, bars, and San Juan del Sur's beaches if that's what you're after.
At night time, you can watch the sunset from of the many hammocks before climbing into the soft, clean, comfortable beds for a restful and restorative sleep. Breakfast not included, but can be purchased for $3.
To compare prices and read reviews, check out: Booking (8.3) | HostelWorld (9.0)
Best Hostels in the Corn Islands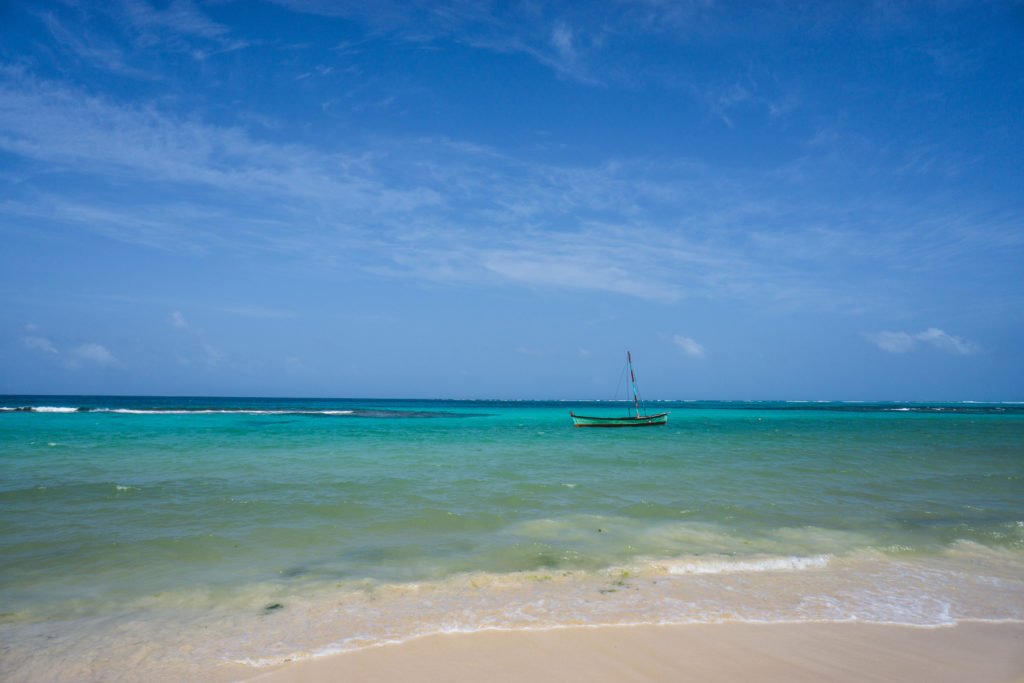 Three Brothers
With a commitment to cleanliness, a full-sized and fully equipped kitchen, friendly vibes from the owners (even when I woke him up because I had accidentally locked myself out– oops), and more, Green House Hostel is your best bet on the tiny island of Little Corn. It's located right by the dock, making check-in a breeze compared to other locations on Little Corn, which can take up to 20 minutes to walk to as the island has no motorized transport.
There's Wi-Fi, but it's spotty (like much of Little Corn, though pro tip — Café Desideri had some of the best wifi on the island). However, keep in mind that on the entire island, the power goes out from approximately 6 AM to 1 PM daily to conserve energy.
They have dorms, but I booked a private room with a shared bathroom for an affordable price and was pretty happy with my basic room.
There may be better options on Little Corn (I hear good things about The Lighthouse) but this is where I stayed and I was perfectly happy with my stay.
To compare prices and read reviews, check out: Booking (7.5)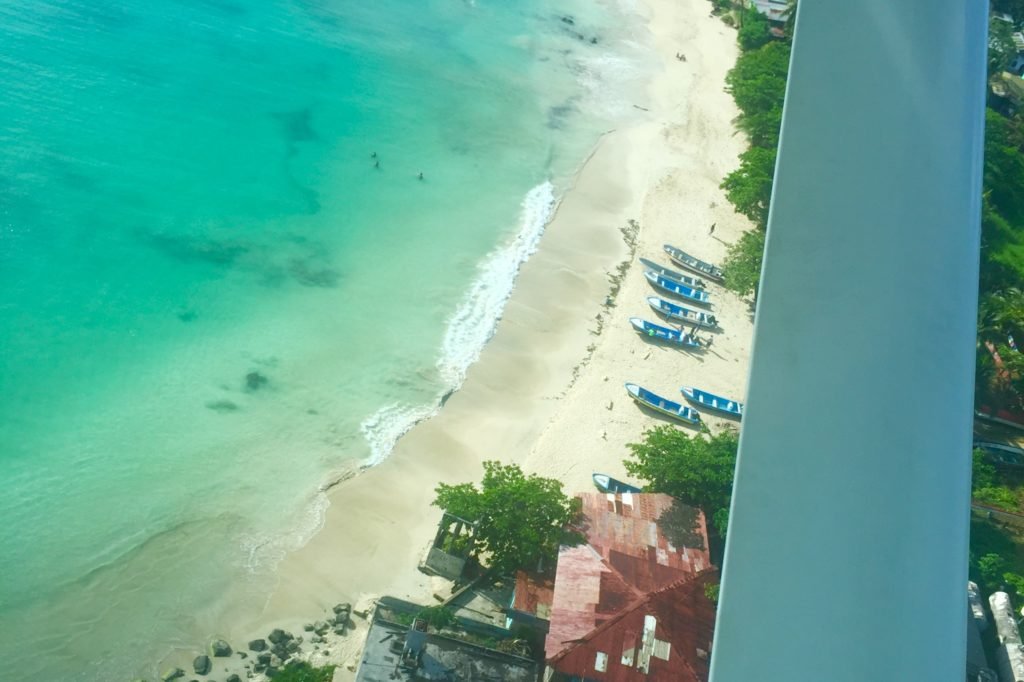 Mimundo Corn Island
Many travelers quickly travel through Big Corn on their way to Little Corn, (I did, personally) but if you want to spend a little time on Big Corn, this is the best option. In fact, I'm pretty sure it didn't even exist when I passed through Little Corn, or at least it didn't show up on any Booking websites.
If you take the time to enjoy Big Corn too, you'll be well-rewarded. Amazing views from the balcony let you watch the sun rise and set over the ocean. Walk downstairs, and you can literally enter the ocean in as little as three steps.
Each room has a private en-suite bathroom, and each floor offers a breezy respite from the heat. Communal hammocks offer a fun place to hang out and relax when you need a break from the sun. Boat rental, snorkeling equipment, and anything else you need to enjoy the brilliant Caribbean sea can be easily arranged with reception. AC is available, but breakfast is not included.
To compare prices and read reviews, check out: Booking (8.0) | HostelWorld (9.4)
Have any other recommendations for Nicaragua hostels? Leave them below in the comments!
Note: This post contains affiliate links, meaning that if you book or purchase something using one of these links, I will make a small commission at no added charge to you. Thanks for your support.
Allison Green is a former educator turned travel blogger. She holds a Masters in Teaching and a B.A. in English and Creative Writing. Her blog posts merge her educational background and her experience traveling to 60+ countries to encourage thoughtful travel experiences that both educate and entertain. She has been a speaker at the World Travel Writers Conference and her writing, photography, and podcasting work has appeared in National Geographic, CNN Arabic, CBC Canada, and Forbes, amongst others. Now based in the San Francisco Bay Area where she grew up, she has also lived in Prague, Sofia, and New York City.