Big Ben. Westminster Abbey. The London Eye. London Bridge.
These things are all quintessentially London, but let's face it, they're extremely crowded and a lot of the magic is lost.
If you want to see London without the crowds, you'll need to go a bit off the beaten path in London, beyond just central London.
Luckily, I have Anissa from London Travellers, a London local, here to share with me all her favorite London hidden gems and show you a secret London that few tourists get to experience!
Here are her top recommendations for hidden gems in London for you to explore.
Off the Beaten Path London: 17 Hidden Gems Worth Exploring
God's Own Junkyard
Located in East London, God's Own Junk Yard is one of London's hidden gems and offers a multi-colored neon art gallery. Just note that where it's located is not the best area in London, and when I visited, I went past the place. It's easily missed!
Some of the items include a multi-colored neon arrow pointing downwards with bulbs around the edges. The bright neon "Laughter" lit in the middle of the arrow. Why not see the British Union Jack flag brightly lit in red and blue neon lights? Or see a bright neon Santa next to his sleigh with his red and white costume?
The creator, Chris Bracey, has worked with Vivienne Westwood's store to install neon lights for her storefront, David La Chapelle, and Selfridges in the past. There are hundreds more to choose from. If you have a retail fashion store, a bar or night club, ask in store for details; it's a shop too! Enjoy cakes and coffee and spend at least an hour here.
Highgate Cemetery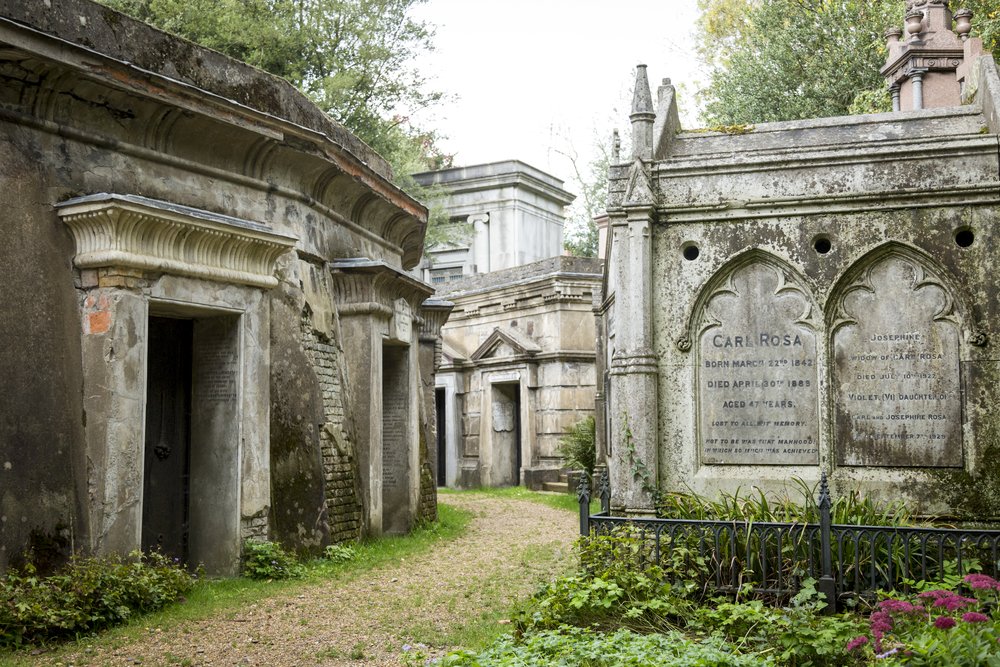 Note: This post contains affiliate links, which means I may receive a small commission if you purchase something through one of these links. Thank you for supporting the free content on this site! For more information on affiliate links and cookies, see my disclosure page for more details.
If you love cemeteries, then you'll love Highgate Cemetery. Situated near Archway Tube Station, and the upper-class area of Hampstead Heath (another London hidden gem), Highgate Cemetery is said to be haunted. Several important people such have been buried here, for example, Karl Marx is buried here.
Check out Egyptian Avenue where you'll find rows of subterranean passageways on a hillside, used to be used for religious purposes. All around you, you'll find stuccoed brick in the area.
Check out Waterlow Park where you'll see great views of London. You can sit by the rows of benches just enjoying the green space and relaxing, looking at wildlife and historical 18th to 19th-century buildings.
Find a place where you can sip your coffee and eat cake and relax for a bit. Don't forget to take photos of the stone gargoyles on either side of the stone steps, enjoy yourself by the lake and have a picnic.
Be sure to check out Lauderdale House while in the area, an intimate art gallery where you'll see numerous art collections and another hidden gem in London
Hampstead Heath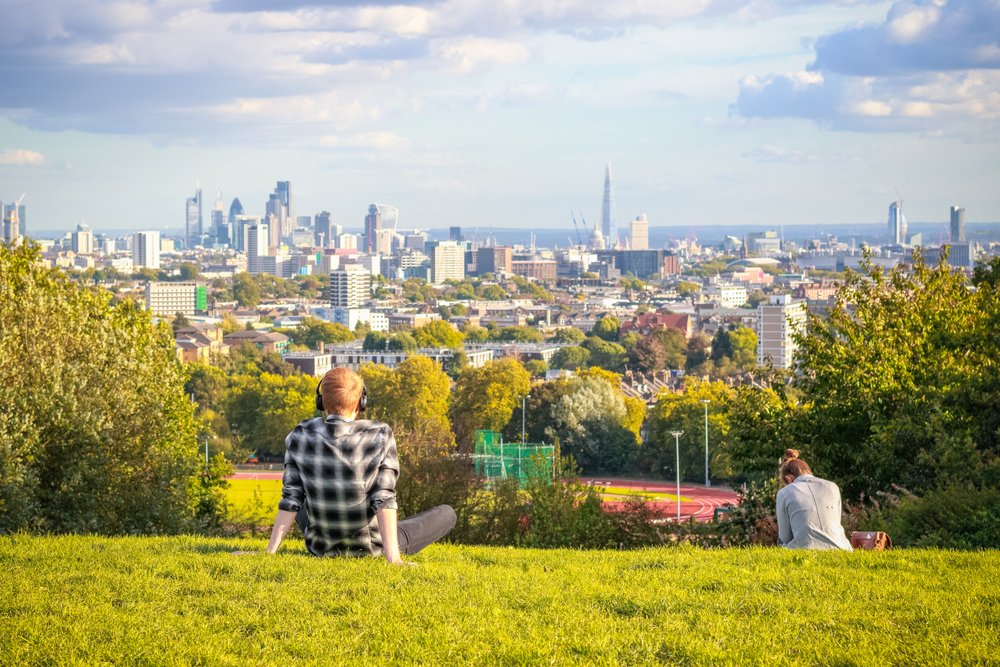 Hampstead Heath is an upper-class area of London and not far from Highgate Cemetery. You can easily walk there and combine two London hidden gems in one outing!
One of the most popular open spaces in London, Hampstead Heath is by far the best out of Hyde Park and Kensington Gardens. With 800 acres of woodlands, you will see a great view of London from the top of Parliament Hill.
If you're coming from Trafalgar Square, it's around 30 minutes from Leicester Square on the Northern Line. Alternatively, take bus numbers 88 and 214. Here are some activities you can do in Hampstead Heath Park.
You can swim in the open-air Bathing Ponds and Parliament Hill Lido during the summer (these are usually for residents of the UK rather than tourists, so check ahead of time). You'll also find the lovely Kenwood House located here.
There are various paid sports events and sports activities, especially for families with young and older children. For sports lovers, you can go fishing, practice your athletic skills, play cricket, ride a bike, go swimming, or play tennis. There are also sports clubs from rugby, running, croquet, bowling and many more.
For wildlife and nature, you can spot woodpeckers, bullfinches, stag beetle, grass snakes, and many more. Although you rarely see beautiful colorful flowerbeds, you will still enjoy green trees turn orange and yellow in autumn, then disappear into leafless trees in winter.
You will often see bats and up to 25 different types of butterflies, along with foxes, hedgehogs, deer, a duck pond, and many more.
Check out Golders Hill Park and Golders Hill Park Zoo (free), adjacent to Hampstead Heath Park for more open space greenery and wildlife.
House of MinaLima
Located in the heart of Central London, Soho, behind Shaftesbury Avenue, House of MinaLima is a Harry Potter gift and merchandise shop. If you're a fan of Harry Potter, then this place is for you! It's also a great place if you're visiting London with kids.
The storefront looks like an arcade: red all over with small light bulbs surrounding the name of the shop. It's situated below a pink bricked house; you can't miss it.
You will often see several black and white Harry Potter billboards, a replica of several posters and billboards you'd see in the movies. Other items include the flying envelopes that the Dursley's kept from Harry, a statue of Hedwig, a large artwork of the Marauder's Map on the floor (you can step on it), many books on witchcraft and wizardry as well as the Dark Arts. See the exhibition downstairs for more surprises!
Situated behind Shaftesbury Avenue, the major West End theatre district, House of MinaLima has several members of staff who would be willing to help you choose your Harry Potter products. They're the real Harry Potter fans.
If you haven't had enough of the Harry Potter Studio Tour in Leavesden, then visit the shop when you get back to London (if you have enough time, that is). The store closes at 7 pm.
Still want more Harry Potter? Take a Harry Potter themed walking tour with my favorite tour company, GetYourGuide.
Brick Lane
Historically, Brick Lane was the place in London where the poorest of the poor lived and congregated. Many years back, Jack the Ripper claimed his many unfortunate victims in this area; however, now, it's a place for trendy fashion and it's the home of many Asian communities.
Situated in the East End of London, you can see the multi-cultural aspect of London here. Brick Lane Market opens every Sunday, selling street food and drinks from around the world. During the rest of the week, Brick Lane is also a place for several curry houses scattered around this area.
You can usually smell the hot spices mixed with different aromas of food as you walk past. Sometimes you can still feel the heat from the hot pan as you choose your dishes!
As for retro fashion, make sure you wear your best vintage outfits to fit in. You'll see a different side to London, a sight not normally seen in Central London.
The community on Brick Lane is largely Asian, particularly Pakistani, Bangladeshi, and Indian. Although it's remarkably busy, you'll enjoy the community feel, and you will see several Asian shops selling saris, headscarves, jewellery, street food, restaurants, and cafes.
Along with the multicultural community and retro fashion all around you, you will see a lot of colorful street art adorning the brick walls and storefronts.
On Brick Lane, you will see a large artwork of a pelican, (a photo popular on social media!), a large painting of a lady in orange/purple street-style outfit with her large silver necklace around her neck, and many more. Take advantage of taking several photos when you pass them!
Don't forget to give the buskers (playing all kinds of music, from Caribbean to R&B) your attention while in the area as well, and give them a tip if you like the music!
Brick Lane is young, vibrant, multicultural, colorful, and artistic all rolled into one. A place not to be missed!
Kayaking and canoeing along the Thames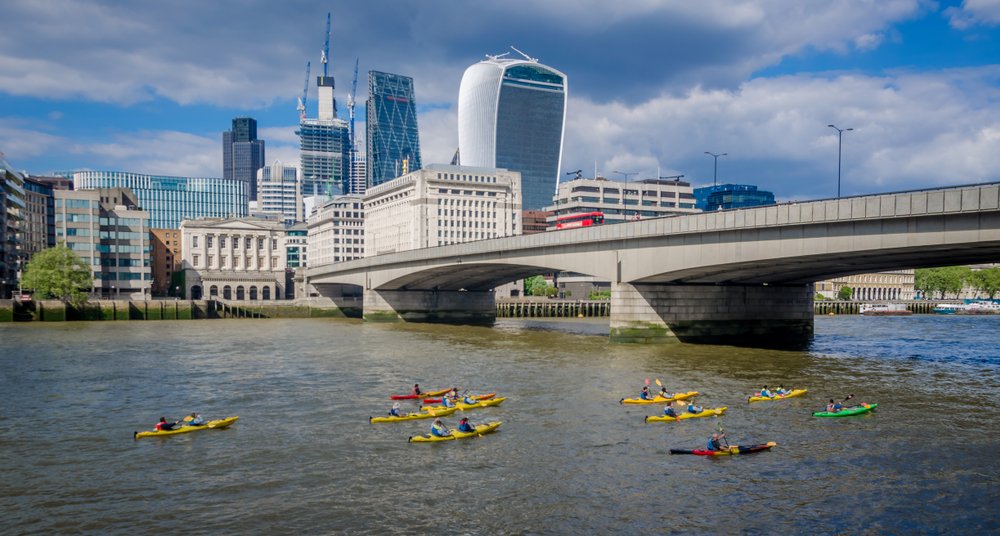 Most tourists do a hop-on hop-off bus tour or take a river cruise along the Thames. To do something a little different, why not canoe or kayak and enjoy the cool breeze as you see the many famous landmarks in London?
Kayaking and canoeing are not for the faint-hearted and not for beginners. The current in the River Thames can actually be very fierce and when it's windy, it's wise not to go out. I have seen experienced swimmers struggle getting out of the water because of its currents. Make sure you know the risks and go with a licensed guide!
The great thing about kayaking and canoeing in London is that it covers the quieter side of London too if you want to get away from the hustle and bustle of city life. These places are not always the most scenic, but if you're into grazelands and abandoned spaces all overtaken by wildlife, then its an interesting sight!
You can also mix it up with a little adventure and go by jet boat! Check out RIB boat tours here.
Little Venice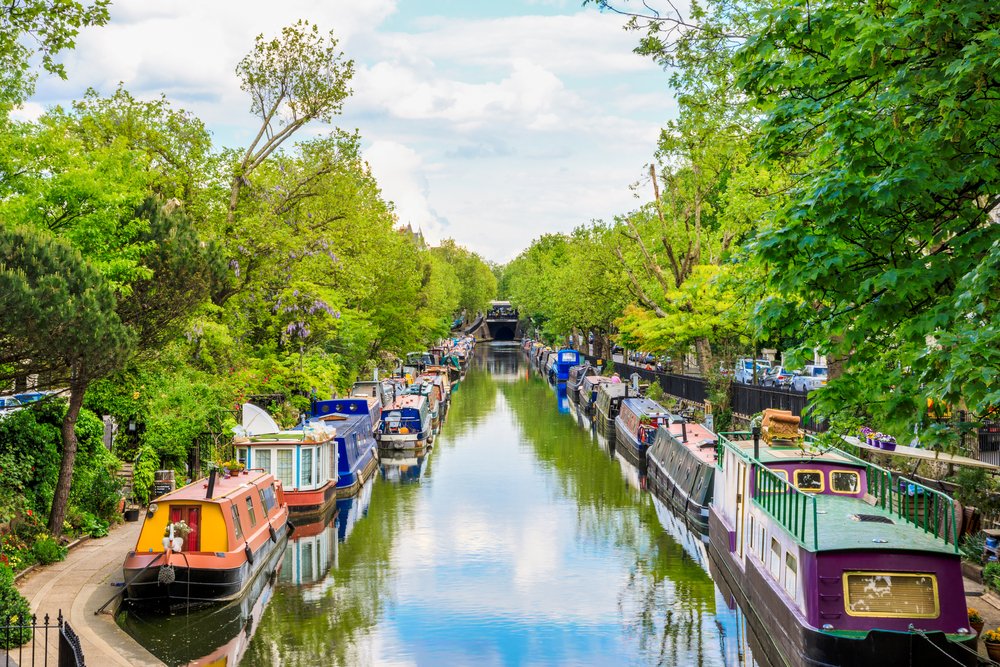 Located in West London, Little Venice consists of boat houses, Georgian houses, waterways, and much more. You hardly feel as if you're in London at all here!
It's quiet in some areas and crowded in other areas. Connected to Regent's Canal and the Grand Union Canal, as you walk further up into the canal, you will see Camden Lock, Camden Market near Regent's Canal, and Portobello Market near the Grand Union Canal. Those two markets offer vintage, quirky, and trendy atmospheres and more crowds, whereas other areas are a bit quieter.
The crowds of people will make you feel a part of the friendly community and the quiet areas will give you peace. Don't forget to check out some of the Georgian houses and see how locals live in council estates scattered around the canal.
Why not ride a boat and enjoy the ducks paddling along with you with the currents? I guarantee you that you will have a chance to avoid the crowds, and enjoy some peace in nature.
Another great thing about the areas near Little Venice is the classic and quirky cafes along and above the canal.
It's a great feeling, sipping tea and coffees or cocktails in the evening, hearing crowds of people talking, and seeing the lights from boathouses twinkling in the night sky.
Leadenhall Market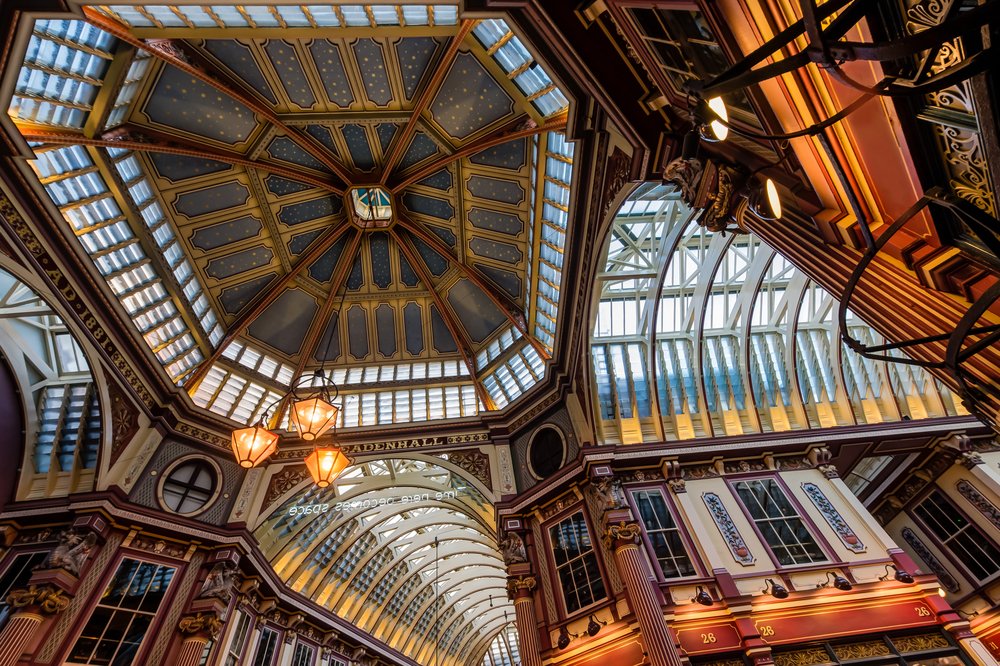 Leadenhall Market is situated near London Fenchurch Street and Monument. If you happen to visit the Sky Garden, give Leadenhall Market a visit before or after.
As you step inside the cobblestone pavement in the market, you will be surrounded by many luxurious shops dating back to the 15th century. Sip some luxurious coffee in one of the coffee shops among businessmen in their suits. Buy some cinnamon pastries or sugary waffles, chocolate croissants, and various cakes to take away.
Not enough? Why not visit the New Moon pub, a brightly lit golden pub for traditional British fish and chips? Other than buying cakes, sipping coffees, and eating fish and chips, you can buy flowers at the florist, fresh meat from the market, or taste fine wine in a casual wine café.
There are plenty of shops, restaurants, and cafes to choose from here, and it's a welcome contrast to the vibrant working-class Borough Market and vintage Portobello Market.
It's not just the shopping you'll experience; it's the historical architecture all around you. The brightly lit pathway lines many shops and as you look above, you'll see the exceedingly high arch-shaped glass roof. As you arrive in the middle, above, you will see an extremely high dome-shaped roof. It's a guarantee that you'll be surrounded by stunning architecture!
Experience Pie, Mash, and Liquor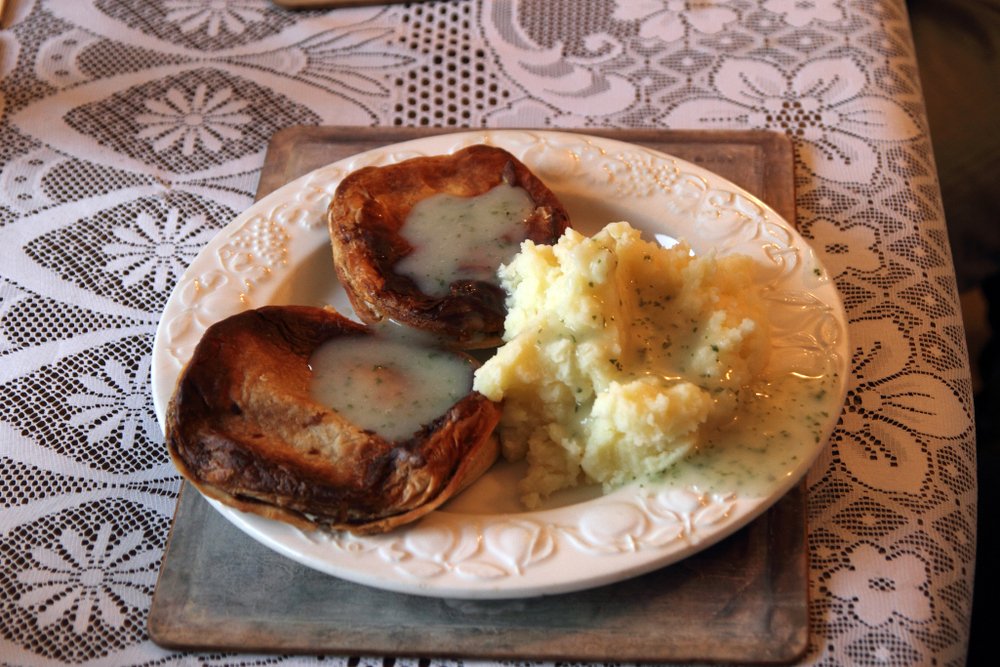 Traditionally, pie, mash, and liquor was the food of the working class in the 19th century. This dish consists of mashed potatoes and pie, usually served with gravy called 'liquor' (which is actually non-alcoholic), made from the stock leftover from stewed eels.
People usually eat this traditional meal with mixed vegetables such as broccoli, carrots, or peas. Complement it with a traditional British tea with milk. The taste is salty and filling at the same time. The presentation isn't elaborate, but it's the flavor that counts.
You can eat it for lunch or dinner, and it can be found in British pie and mash cafes or some traditional British pubs around London.
If you happen to see English cafes scattered outside Central London, the settings consist of simple flat chairs and simple tables. Regular locals will usually eat in these types of places; that's the beauty of experiencing the British culture, seeing how and where regular Brits eat.
Here are 5 recommended Pie & Mash cafés worth a visit.
Mother Mash: 26 Ganton Street, London, W1F 7QZ, England (Soho).
Castle's Pie and Mash Eel: 229 Royal College Street, London, NW1 9LT, England (situated near Camden Town and popular with tourists).
M Manze Tower Bridge: 87 Tower Bridge Road, London, SE1 4TW, England (follow the road from Tower Bridge and head South)
Goddards at Greenwich: 22 King William Walk, Greenwich, London, SE10 9HU, England
Fuller's Pie and Ale House: 33 Tothill Street, London, SW1H 9LA, England (situated in near St. James' Park)
All Hallows by the Tower Church
All Hallows by the Tower Church is situated next to the Tower of London. The nearest tube station is Tower Hill. It's the oldest Anglican church in London and still holds services to this day.
After your tour at the Tower of London, why not give All Hallows by the Tower Church a visit? Later on, you can eat at the Coppa Club Tower Bridge restaurant, famous for its igloos by the River Thames, overlooking Tower Bridge and The Shard (be sure to make a reservation in advance!).
All Hallows by the Tower Church has survived many disasters including The Great Fire of London and the German bombers during the Blitz. It can also be easily missed since everyone will be attracted to the Tower of London.
If you're into Roman history, the history of Anglo Saxons, and Ernest Shackleton, then this place is for you. Compared to Westminster Abbey and the Tower of London, there are not usually a lot of people here, so it's an intimate experience if you don't like crowds.
Check out the crypt museum and the many multi-colored glass crests on the stained-glass windows. It's historical, spooky, creepy, and interesting at the same time!
The Operating Theatre and Herb Garret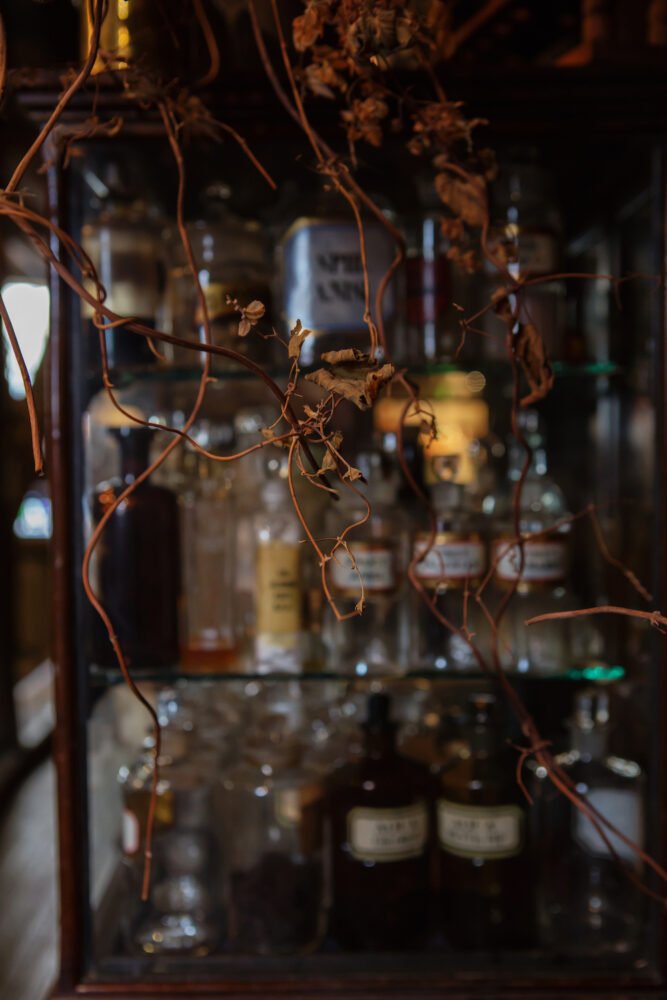 The Operating Theatre and Herb Garret Museum is in the South East of London. This place was used to store herbs for medicine, and it's one of the oldest surgical theatre in London between the 18 – 20th Century.
If you're a science buff or you're into the history of medicine, this museum is for you. Here, you will see a collection of different flavored aspirins ranging from mint to coffee and usually taken with milk or water.
Other interesting items include a red velveted surgical box with its complete silver surgical tools. The item that most caught my attention was the blood testing kit. Seeing it, I could imagine how much it hurt when the thick syringe went into the skin to take blood samples!
In different areas of the museum, you will see other items: a 17th-century wooden hospital trolley, a 19th-century urinal glass shaped like a vase with a handle, a rusty tinned ward lantern, and a tool known as a blade scarificator, used for bloodletting. Bloodletting was intended to draw blood from a patient to cure and prevent future illnesses. Most of the time, they used to use leeches to extract blood.
It's great fun for all the family (if you're not squeamish or have very young children, that is) and educational if you're curious to see what life was like during the 18th to the 19th century.
The museum is situated next to London Bridge Station. If you happen to visit The Shard, Borough Market, or the Southbank area, then you can't miss this London hidden gem museum.
See the deer in Richmond Park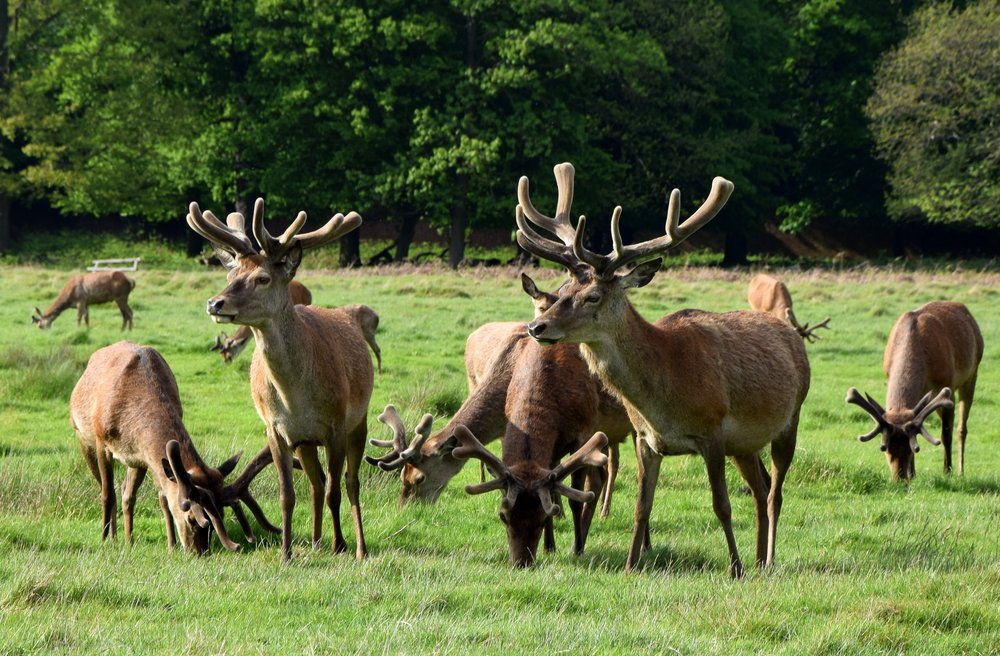 Richmond Park is situated in the southwest of London. There's no other place to go deer watching than Richmond Park! Richmond Park was a recreational and hunting ground for the royal family for more than 1,000 years, but now everyone can visit.
Richmond Park is the second-largest of the royal parks in London, and it consists of 2,500 acres of green space with lots of paths for walkers and lanes for drivers. As you reach the Richmond area, you can feel a bit of a rural village vibe in London.
Although a busy and popular area for locals and tourists, by mixing with nature and wildlife, it's a place that makes you feel at peace — as a bonus, all that green space boosts your immune system, a contrast to the stressful, a contrast to the sometimes stressful urban area of Central London.
While deer spotting, don't get too close! They are not pets; they're wild animals. People have been injured feeding them. If you go by car, if you're lucky, you can see them close as you drive by (but be careful not to hit them!)
Check out the café and Isabella Plantation for beautiful walks among plants, trees, and flowers. You can go cycling, walking, picnics, dog walking and see a great view of the Thames in Richmond Hill from the hilltop. See if you can spot Mick Jagger's house!
Secret Bars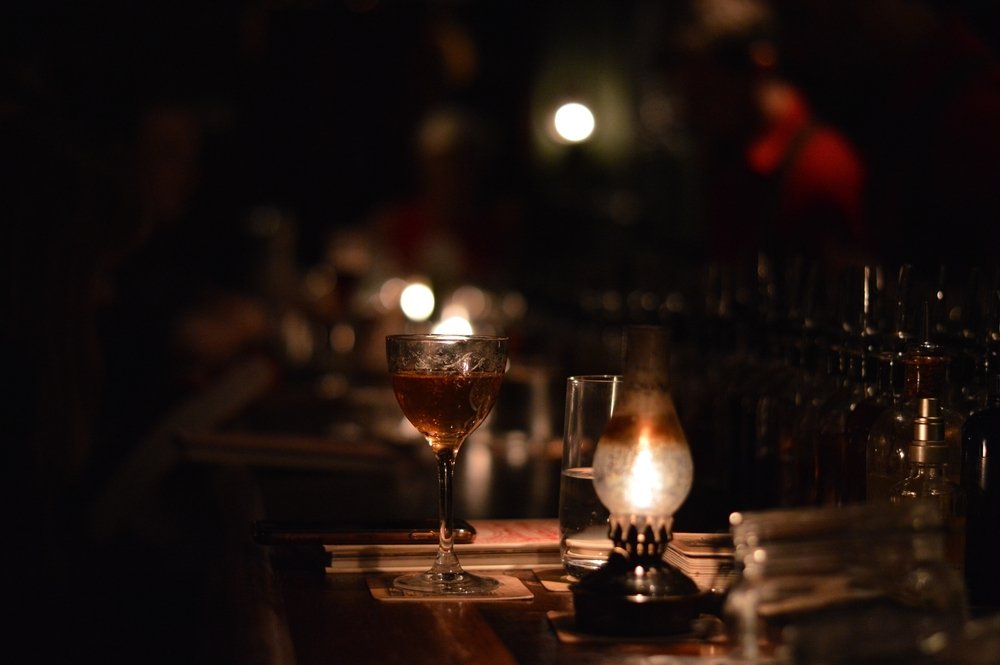 If you want to try out something different from the usual partying areas scattered in every corner of Soho, you must try out several secret bars, which London is well known for.
Hidden from the busy life of the city, this post wouldn't be complete without acknowledging a few obscure secret cocktail bars around London. Here are 4 recommended secret bars in London to visit.
The Luggage Room
The luxurious, cozy, and dark cocktail bar has an intimate setting hidden in the aristocratic area of Mayfair. The Luggage Room offers 19th century-inspired alcoholic drinks up to the current period. If you want to experience the lively atmosphere, make sure you check in during the weekends by 10 PM to get in.
The simple black door has a silver lion knocker. It can easily be missed and be mistaken for an abandoned house. However, as you reach the basement, you'll feel like you're on the set of the Great Gatsby movie.
The afternoon tea cakes and sandwiches taste the same as the afternoon teas served around London, but the sweets and savories taste so different from the other restaurants and cafes in London.
Check out the marble fireplace, the leather menu imprinted with the club's initials, a selection of cocktails that used to be served in the medieval times down to the peanuts. These small details are what make the place memorable, especially when you're spending time with your family and friends!
The Little Yellow Door
The Little Yellow Door Cocktail bar is situated in the colorful and fashionable area of Notting Hill. This bar has a 19th-century Victorian feel to it, and its theme makes you feel that you stepped into someone's flat as you get that cozy feeling of being at home.
Here, you can have dinner parties, Sunday roasts, bottomless brunches, and house parties. Although the food is average and tastes similar to other pubs around London, the atmosphere is unique and the theme of feeling like you've stepped into someone's flat is such a good idea.
Lunch ends at 5 PM, and if you like R&B and hip hop, head downstairs to dance a while downstairs. Take advantage of the DJ booth, a vinyl station, a fancy-dress box, poker, and backgammon tables if you're hiring the place for a private event. You can play Jenga and other board games in the bar area as well.
Evans Peel Detective Agency
Situated in Earl's Court, Evans Peel Detective Agency is a speakeasy bar hidden in Central London. Like the Luggage Room, Evans Peel Detective Agency will make people feel like they've stepped into the set of the Great Gatsby!
The great thing about this speakeasy bar is that once you arrive in front of the door, a waiter playing a detective will tell you they've solved your case. Be prepared to have a story ready and play along with the dialogue as they guide you to your table.
The professional mixologists have excellent knowledge of modern classic cocktails. As for the decor, you will see many detective themed items in the 1920s, including maps, magnifying glass, and many more to add to the ambiance.
The Mayor of Scaredy Cat Town
Situated in Bishopsgate, you can visit this London hidden gem before or after visiting Spitalfields Market, a retro vintage and antiques market like Portobello Market. Like Evans Peel Detective Agency, it's also a speakeasy bar.
When you arrive at the Breakfast Club bar, tell them that you're there to see the mayor. They'll escort you to what looks like a large fridge that will lead you down to a cozy, dark, and lively underground pub!
Try the Basic Kitsch cocktail for their signature vanilla, raspberry syrup, and lemon sweet and sour cocktail. It's an average price for the atmosphere; I've seen many bars that are more expensive. I recommend it!
The Hardy Tree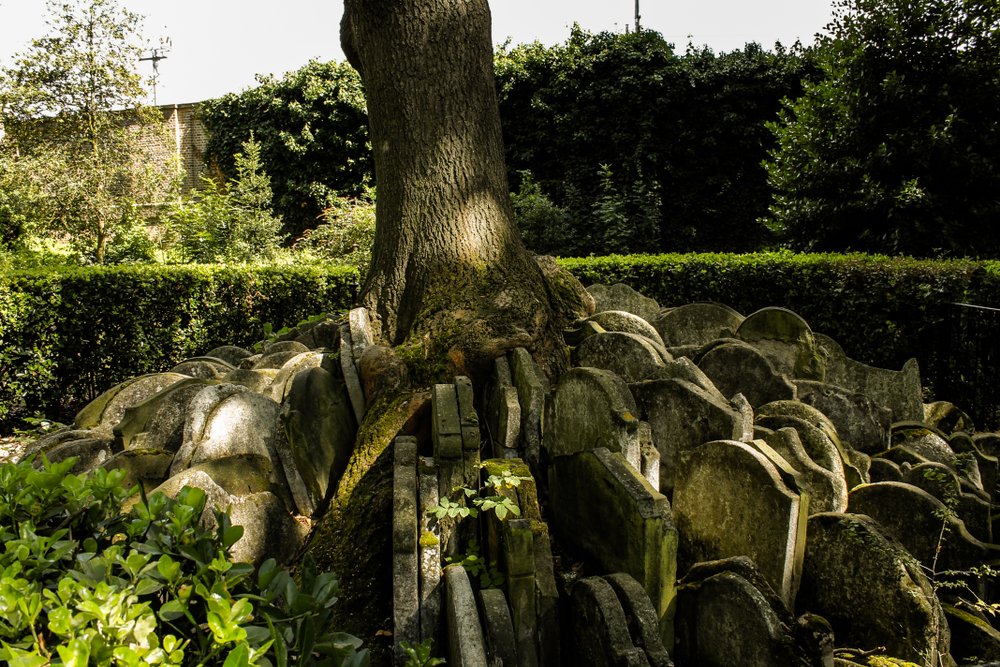 The Hardy Tree consists of hundreds of 18th century tombstones which were placed close together around a large ash tree by novelist Sir Thomas Hardy.
It's a bit bizarre, but in the mid-19th Century, London was in the middle of a great railway expansion, which they thought would affect the souls buried in the nearby graveyard.
Sir Thomas Hardy thought it was a good idea to pile the burials near the ash tree so they could rest in peace. However, it's thought the people buried here aren't resting in peace to this day.
Weeds and algae have grown between the tombstones and people have had bad luck here — some say the souls resting here can commit an act of "bodysnatching". Visit this tree if you're brave enough — good luck!
Cruise the Thames on an old paddle steamer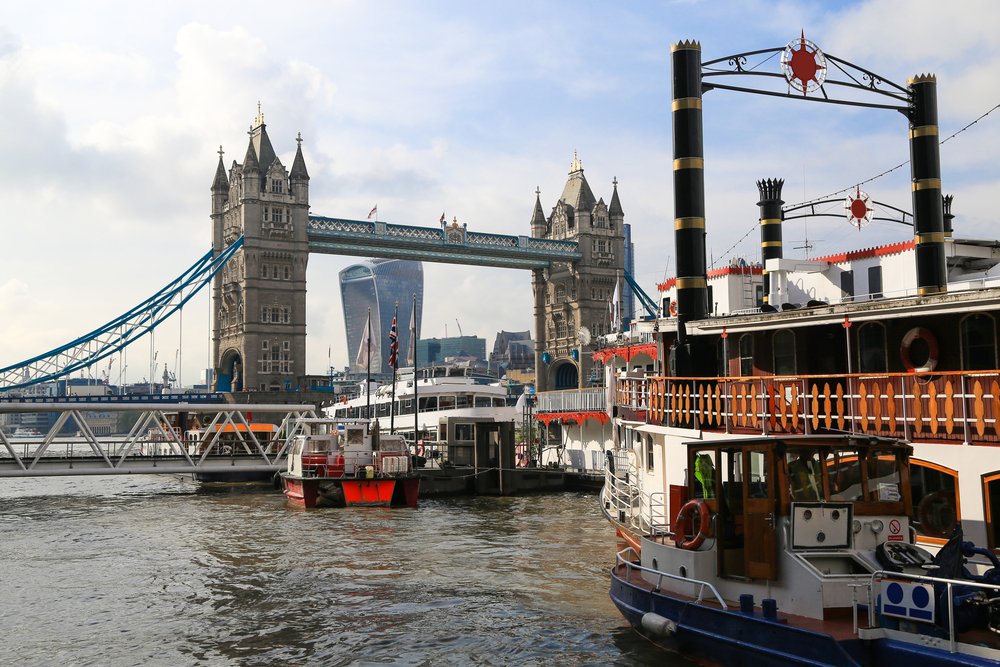 There are many companies that offer cruises on the River Thames. You can choose from exploring the city with live entertainment, fine dining with wine, and fireworks display if you choose to come for NYE and experience the Tower Bridge lift, a rare occurrence nowadays!
We went with Dixie Queen, and the service there was amazing. As you board the Dixie Queen, you feel like you're stepping inside a mini-Titanic cruise ship. The wooden stairs with brass handles will take you to the second floor of the dining area. There were around fifty chairs and tables covered in white tablecloths. Large white candelabras are placed on each table.
We went to the lower deck; this deck consists of several intimate booths and blue couches complemented with dark wooden tables. The upper deck consists of a bar for alcoholic beverages, and you can also opt for buffet service if you prefer.
At the end of the boat, there is a great space for dancing, live entertainment, and a balcony for fresh air.
It's recommended to take in these sights at night, since London can be rather dense and industrial around the Thames. During the day, the view isn't as beautiful at night, when it's all lit up!
Interesting landmarks covered include the former Battersea Power Station, Palace of Westminster (Big Ben), The London Eye, the Gherkin, Tower Bridge, Canary Wharf, Cutty Sark ship, Greenwich The O2 Arena, and the Thames Barrier to prevent from flooding.
Dixie Queen is the busiest, but you can choose from the Elizabethan, Edwardian, and Equity. Equity is for private tours of no more than 6 people.
Postman's Park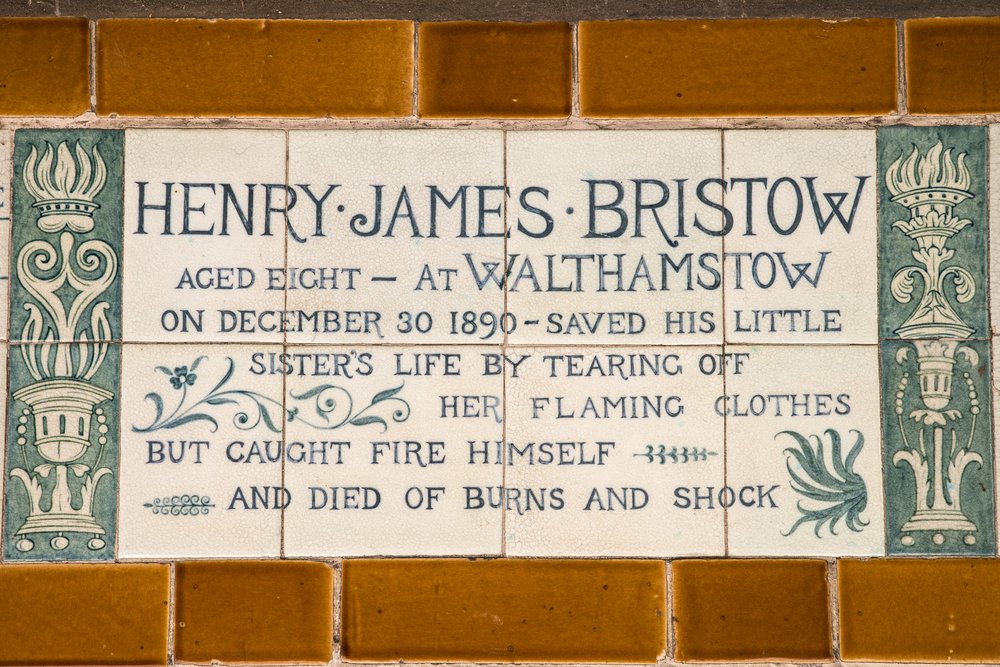 If you happen to be in St. Paul's Cathedral, make sure to check out Postman's Park, nestled behind. It's a great place to get away from the busy atmosphere, and a great place to have your lunch. You'll be surrounded by giant ash and oak trees, green plants, and tall 14th-century Tudor houses.
The special thing about this park is the Watt's Memorial to Heroic Self. It consists of memorial plaques of over 40 people who have sacrificed their lives to save others. The memorial opened in 1900 and dates to the 19th Century. One plaque is above; two other plaques include:
Thomas Griffin, a laborer who died in a boiler explosion so he could search for his mate. Died 12 April 1899.
Alice Ayers, a daughter of a bricklayer, saved 3 children from a burning house. Died 24 April 1885.
It's worth reading all the plaques and imagining what they had to go through risking their lives, taking a moment to honor their sacrifices.
Jack the Ripper Tour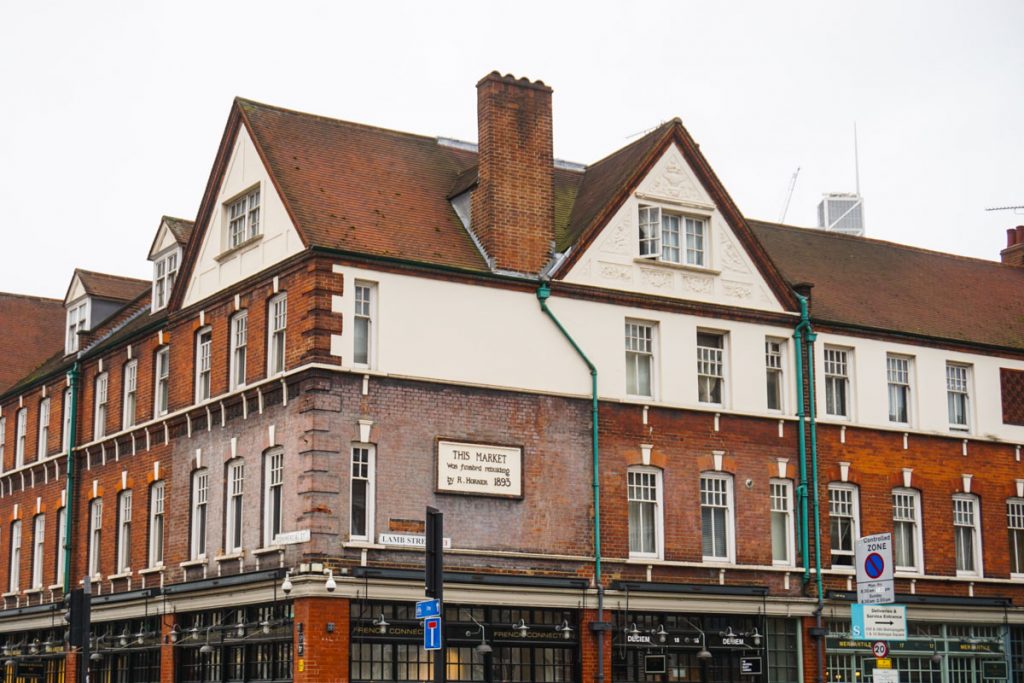 For those who don't know Jack the Ripper, he was a notorious criminal back in 1888 who targeted women. Nearly all of his victims died within the Highgate and Whitechapel area.
If you love true crime and a good mystery, this highly-reviewed walking tour will offer you just that. I enjoyed hearing the macabre stories, though it is definitely not for young ears!
The tour usually last about 2 hours, and they're more than happy to answer any questions you may have about Jack the Ripper. You will see the various alleyways he used to lure in his victims, you will visit the Ten Bells pub where one of his victims used to work, and you will get to see the historic Spitalfields Market, a vintage and retro market near this area.
Before or after this tour, check out Wilton's Music Hall, the oldest music hall in London dating back to the 19th century, another hidden gem of London. It kept its original décor including its pillars, balcony, and stages, and it's well worth a visit.
About the Author
Hi, I'm Annisa, an Indonesian national living in London. I've been living here since 1991. My family and I packed our bags to pursue a better way of living.
Since living here, I noticed London is rich in history and culture and I had an idea of writing about it in a blog, London Travellers. As a resident here, I've learned the ins and outs of London and every time visitors see London, there's always something new to see and do. It's impossible to see everything in a short amount of time, so that's why I made it my mission to write about London and give visitors tips and tricks for planning a great holiday.
For more tips, check my London guide and my London itinerary.
For more information on London Travellers, follow me on Instagram and Pinterest.
Pin This London Hidden Gems & Off the Beaten Path London Guide!
Allison Green is a former educator turned travel blogger. She holds a Masters in Teaching and a B.A. in English and Creative Writing. Her blog posts merge her educational background and her experience traveling to 60+ countries to encourage thoughtful travel experiences that both educate and entertain. She has been a speaker at the World Travel Writers Conference and her writing, photography, and podcasting work has appeared in National Geographic, CNN Arabic, CBC Canada, and Forbes, amongst others. Now based in the San Francisco Bay Area where she grew up, she has also lived in Prague, Sofia, and New York City.