Spending one day in Rome in soon? Well, I'm incredibly jealous. This ancient Italian metropolis blew my mind when I was there recently! Paying it a visit is a bucket-list activity like none other.
But I suppose it's also something of a mixed blessing, right?
I mean, it's called the Eternal City for a reason! This place has been the hustling, bustling heart of Italy for millennia and has amassed a vast array of unmissable attractions along the way.
… And you've only got 24 hours in Rome to explore!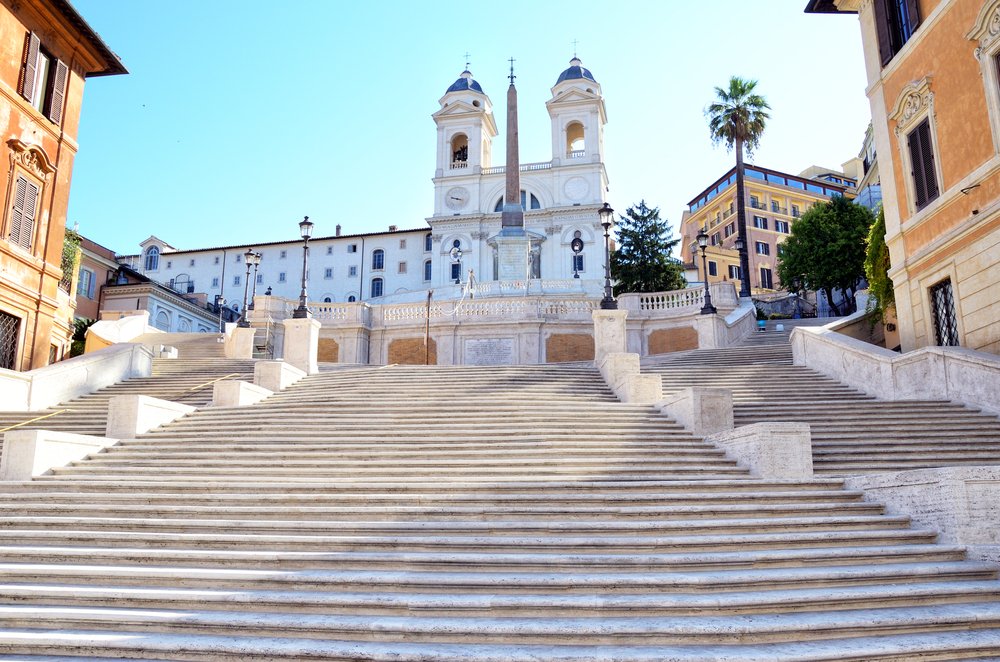 Note: This post contains affiliate links, which means I may receive a small commission if you purchase something through one of these links. Thank you for supporting the free content on this site! For more information on affiliate links and cookies, see my disclosure page for more details.
Alas, trying to see everything Rome has to offer in that time is a recipe for trouble.
It's just too big, too wide-ranging, and too full of unforgettable sights to justify rushing around from one thing to the next.
Don't worry, though. That pesky time constraint won't stop you from seeing the "best bits".
In fact, with the right approach, you can actually squeeze a surprising amount into your one day in Rome itinerary! All it takes is a plan…
So, with that in mind, I thought I'd put together a potential itinerary to help you travel Rome in a day. Enjoy!
Rome in a Day – Itinerary Idea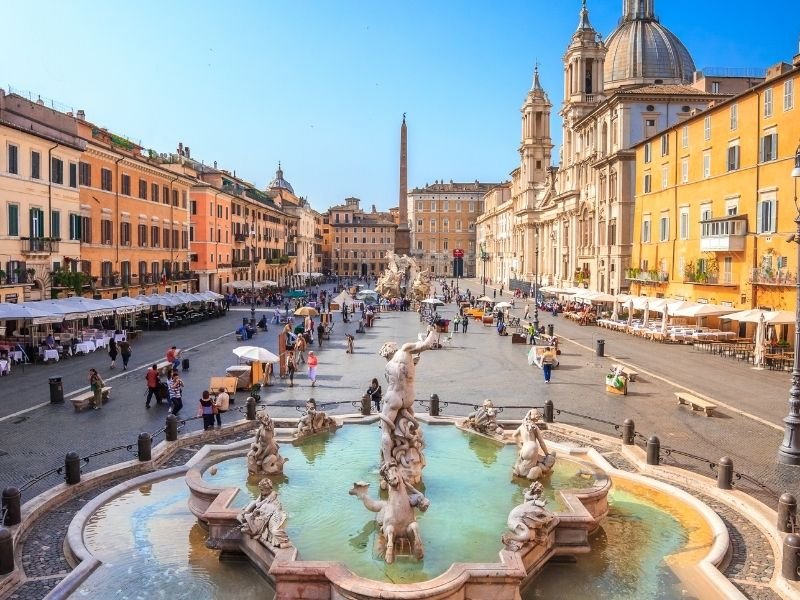 A quick note before we get cracking though:
For the purposes of this post, I'm going to assume you a) have a full day in Rome at your disposal and b) are happy/able to start exploring in the morning!
Feel free to pick and choose from the ideas in this itinerary for Rome if you actually have less time to play with on your visit.
Likewise, this one day Rome itinerary's pretty full-on, so you should expect a busy morning, afternoon, and evening of sightseeing if you follow it to a T!
If you'd rather slow things down and enjoy a more leisurely time in Rome, then go ahead and miss certain things out along the way.
The nice part of local travel in this wonderful part of the world is that anything you end up doing will deliver an amazing experience!
First Stop: The Colosseum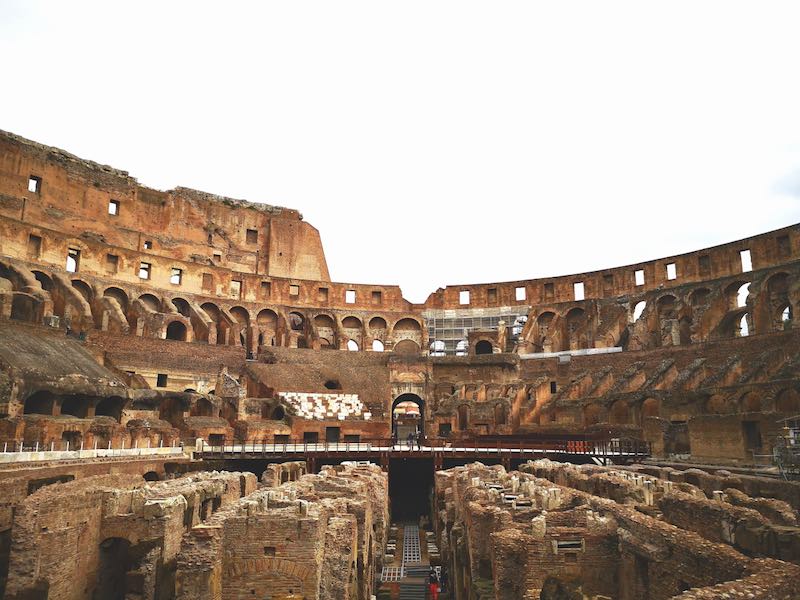 I reckon the first stop on your one day Rome itinerary should be the inimitable Colosseum, followed by a tour of the Roman Forum next door.
Now, the Colosseum needs no introduction!
This iconic 2,000-year-old stone structure dominates the Rome skyline, features in countless travel guides and adventure books, and draws millions of tourists through its gates each year.
Vast, ancient, and imposing, it's the largest ancient amphitheatre ever built and remains a genuine sight to behold!
Whether you walk around the Colosseum by yourself or pay for an official tour, I encourage you not to miss it. Trust me, this is one of those rare tourist attractions that actually meets up to the hype!
With a spell-binding appeal, you can't help but wander around in awe. Everything from the scale of the architecture to the knowledge that countless people fought to the death in this space creates a unique and sobering atmosphere.
Top tip: Book your ticket to the Colosseum well in advance and try to go as early as possible! This should a) ensure you get your hands on a ticket and b) help you avoid the crowds that flock here every day.
Better yet, book a skip-the-line ticket!
This will enable you to zoom past tourists who aren't as in-the-know as you are, and save you time to enjoy your 24 hours in Rome to the fullest!
Book your skip-the-line tickets to the Colosseum and Roman Forum here!
Second Stop: Roman Forum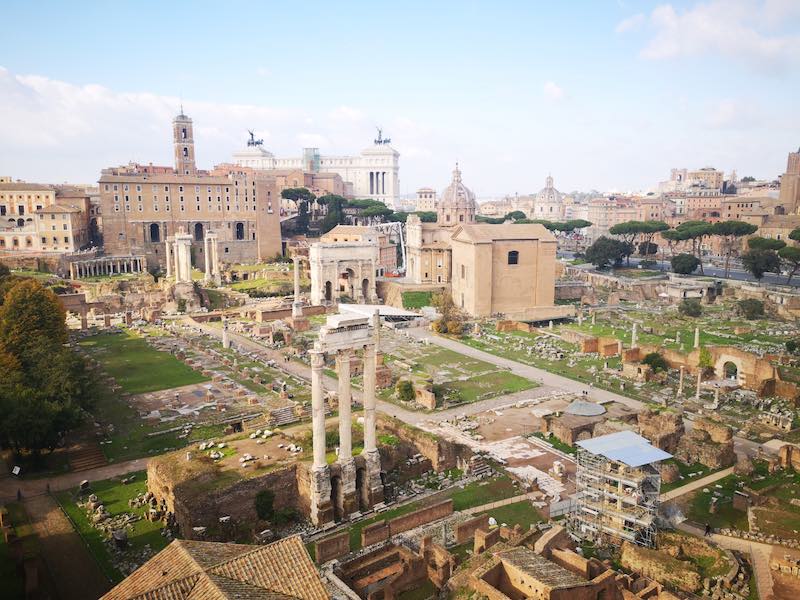 No comprehensive one day Rome itinerary would be complete without mentioning the Roman Forum!
Situated on the doorstep of the Colosseum, this remarkable place was a highlight of my entire trip to Italy.
Contrary to what I'd been expecting, the Roman Forum's actually a sprawling area of the city, filled with ancient buildings and sites of outstanding historical interest, as opposed to any specific building.
The Forum was essentially the seat of power in the ancient empire and a hub of local life back at the height of Rome's influence.
Expect crumbling podiums on which famous historical figures addressed the crowds, the remnants of once-magnificent temples, old market places, the legendary Palatine Hill and much more.
Indeed, the hardest part of visiting the Forum will be limiting your time there!
With so much to see, it'll be tempting to spend ages walking around. With only one day in Rome available, though, try limiting the visit to 2 hours or less.
The best part? Entry to the Roman Forum's included in the ticket you purchase for the Colosseum. You get to see two unmissable attractions for the price of one (skipping the line along the way if you buy it online!)
Third Stop: Pantheon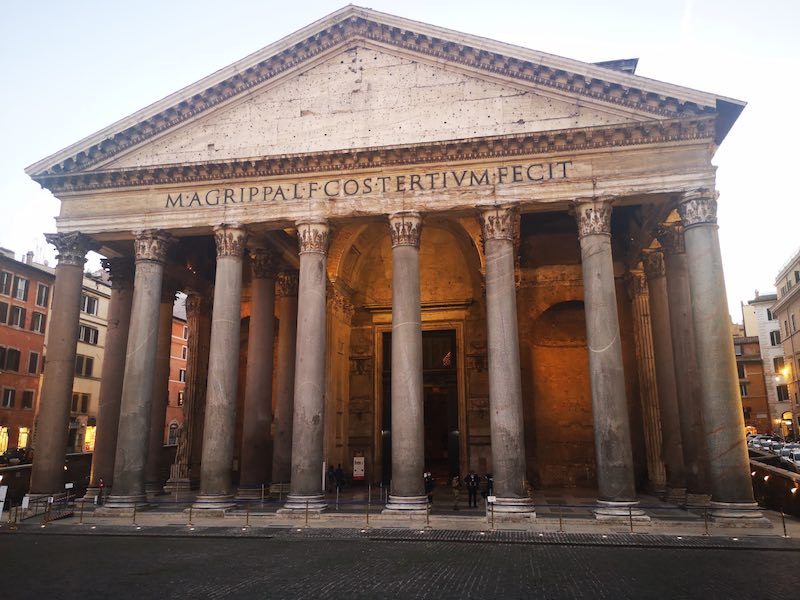 Having revelled in the joys of the Roman Forum for a while, it's time to make your way slowly northwest to the Vatican City… but not without seeing a few more ancient (and all-popular) attractions along the way!
The first of these interim stops is a 1.8 kilometer (1.1 mile), 22-minute walk down the road to the grand cylindrical stone building called the Pantheon.
Another impressive feat of ancient engineering, the Pantheon is 2,000 years old and boasts what's still the world's largest unreinforced concrete dome — unchallenged a full two millennia later!
Entry is 100% free and you can walk around, gaze up at the amazing dome overhead, and see the resting place of the famous artist, Raphael.
Oh, and if you're hungry, then be sure to check out the square outside, which presents visitors with a bunch of potential places to eat!
Top tip: Stop to admire Piazza Venezia as you go. You literally can't miss it!
This imposing imperialistic building will be on your left as you walk along Google's recommended route from the Colosseum to the Pantheon.
Fourth Stop: Trevi Fountain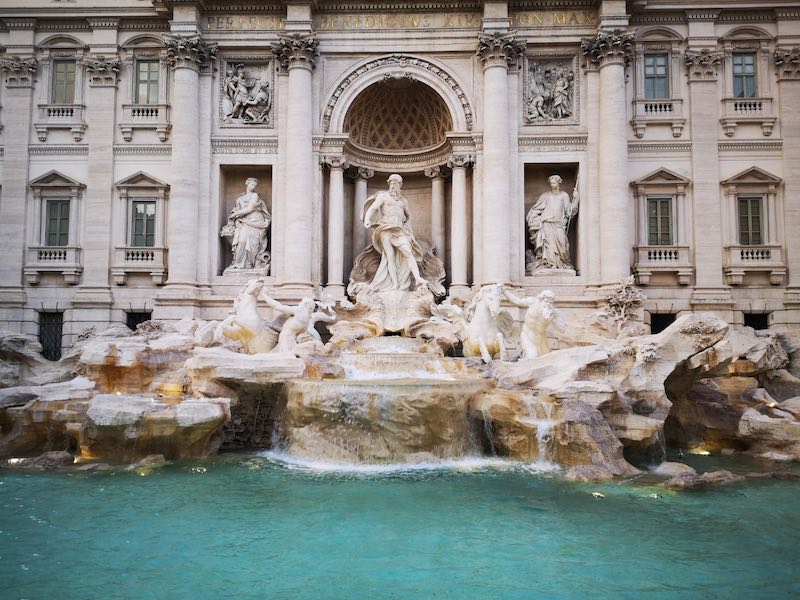 Quick stopover at the Pantheon complete, make a move to yet another must-see Rome attraction: the Trevi Fountain.
Located in the quaint Piazza di Trevi, it's a short 8-minute walk away!
Big, beautiful, and ornate, the fountain's also mightily impressive. However, it's also another major tourist hotspot. The result?
You can bet your bottom dollar you'll be sharing the square with crowds of people who flock here throughout the day!
If I were you, I'd stop at the Trevi Fountain for a few minutes, squeeze through the throngs of selfie-snapping people to the front, and take a few photos of your own (for which these travel captions might prove useful!).
Then move swiftly onto the next well-known stop on this Rome 1 day itinerary…
Fifth Stop: Spanish Steps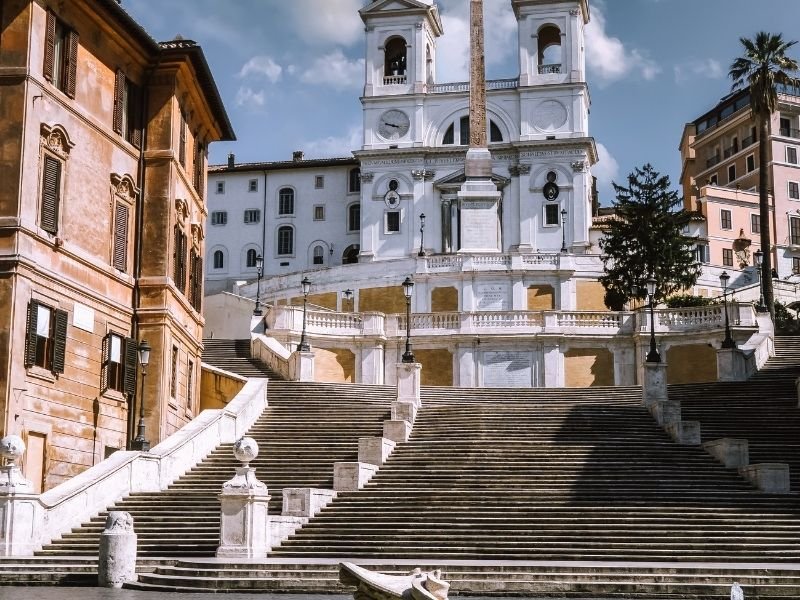 Ready for another 8-minute walk to a popular part of town?
Head north from Piazza di Trevi, past the bars, cafes, and fancy Italian stores in this neck of the woods, to the much-loved 18th century Spanish Steps.
I can't lie. This fancy 135-step stairway isn't, in my opinion, the most extraordinary place in Rome!
But it's definitely still worth visiting — especially because of its close proximity to the Trevi Fountain.
You could grab a coffee (or a gelato!) and walk up the steps to enjoy the pleasant views you get over the city from there.
Final Stop: Vatican City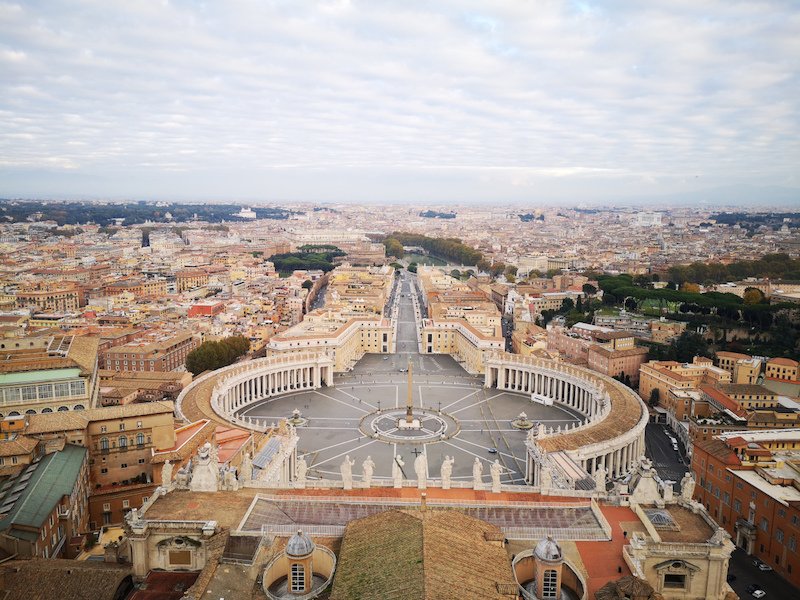 With the Spanish Steps done, you're finally ready to move onto the afternoon's main activity: exploring Vatican City.
However, it might be worth setting some expectations first…
Basically, as one of the biggest and best tourist attractions in Rome, it's almost impossible to explore the entire Vatican City in just a few hours.
Not only is it vast and jam-packed with different things to see, but it's also the last stop on your one day Rome itinerary, meaning you're sure to be tired already.
So, the amount you get to see/do at the Vatican depends on two things: what time you arrive and how much energy you have left in the tank!
At the very least, you'll be able to check out St. Peter's Square. I'd also encourage you to enter the beautiful St. Peter's Basilica and pay to climb its iconic dome for the incredible views from the top.
I suggest booking a skip-the-line ticket to see the Vatican Museum and Sistine Chapel ahead of time, so you can skip the massive line of people arriving without a ticket or tour and go right ahead!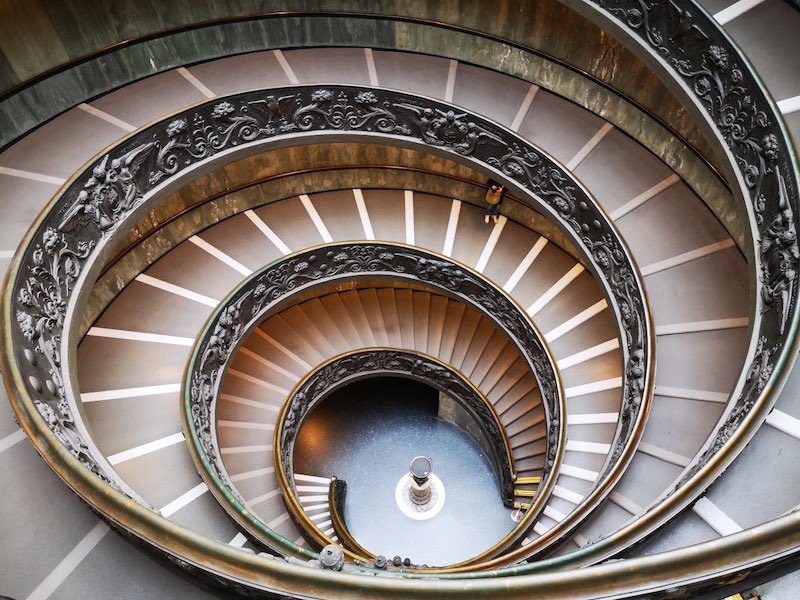 If you only have one day in Rome, book for the latest time slot available, which is usually 3:30 PM.
The Sistine Chapel typically closes at 6 and the Vatican Museum at 6:30, so you should have plenty of time.
This should still give you enough time to see the sights, though you'll want to visit your preferred sight first (I suggest the Sistine Chapel over the Vatican Museum, both because it's more spectacular and because it closes sooner).
Be sure you book your skip-the-line tickets well in advance, especially if you want that coveted final time slot! This is the #1 attraction in Rome, and choice time slots will disappear quickly.
Book your skip-the-line ticket to the Sistine Chapel and Vatican Museum here!
Tips for Maximizing Your Rome One Day Itinerary
Having a few tips and tricks up your sleeve should help you make the most of your limited time in the Eternal City.
With that in mind, here are a few ideas on how to explore Rome in a cheaper and more convenient manner:
1. Pre-Book Your Tickets to Attractions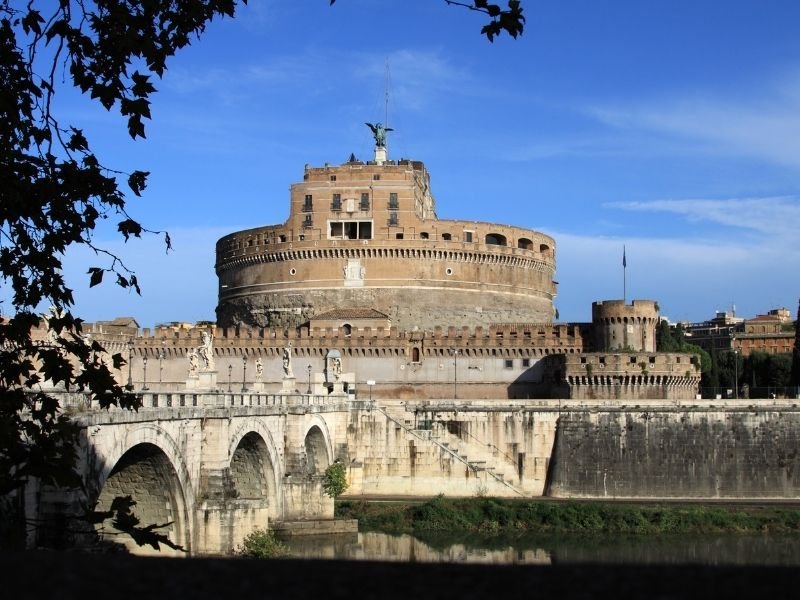 I was lucky. Italy was open to UK travellers when I went last year, yet COVID-19 was still causing trouble. The result?
Rome was crazily, gloriously empty (more on this later).
However, that isn't the norm! As one of the most popular tourist destinations on the planet, it's usually chock-a-block with people, which leads to enormous queues at the various attractions there.
Long lines of tourists are notorious at places like the Vatican and Colosseum. You can spend hours simply waiting to buy a ticket.
…Unless you book them in advance. Buying "skip-the-line" tickets ahead of time will cost a little extra, but you'll avoid such a long and tedious wait on the day of your visit.
And, of course, any time you can save is a big deal when you only have 24 hours to explore!
Here is a quick bullet list of skip-the-line tickets to some attractions you may be interested in in Rome. We covered some of them above, but here they are again:
2. Go Early, or Late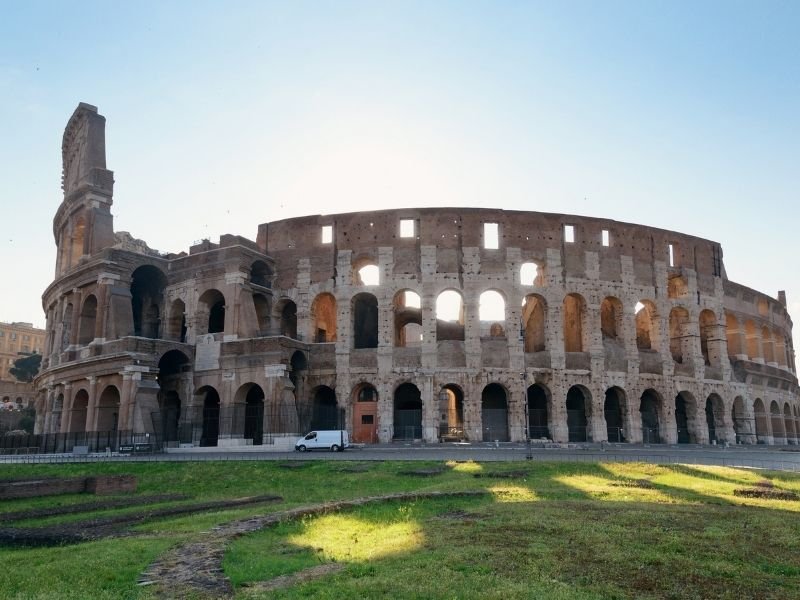 As you can probably imagine, the most popular things to do in Rome tend to be busiest in the middle of the day, when everybody's out and about.
So, with the crowds and queues heaving from around late morning to mid/late afternoon, the best times to visit these top attractions is usually early in the morning or later in the day (just be aware of final entry times!).
That said, with things starting to close in the early evening, my advice is to go as early as possible.
This gives you the best of both worlds: fewer people and shorter queues without the pressure of looming closing times.
3. Time Things Right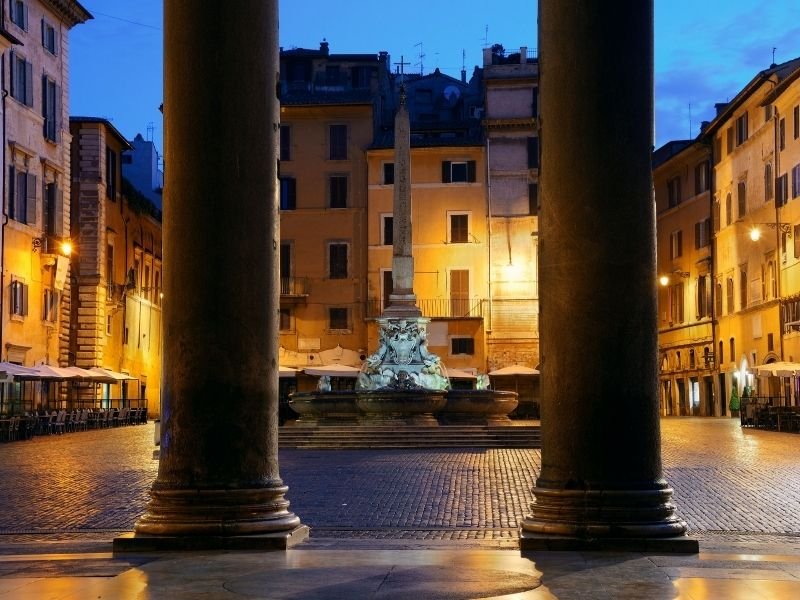 There are a couple of exceptions to my previous point though!
Sometimes, the best strategy for avoiding the crowds and having Rome's top attractions to yourself is to go late, like really late…just before they close.
It all depends on the attraction in question. Some, like the Colosseum, are so epic that you could (and arguably should) spend hours exploring them.
For these, I reckon going earlier is best. Yet there are certain "essential things to do in Rome" for which you really don't need as much time.
The Pantheon's a good example. A hugely impressive ancient building and an important part of Rome's history, you have to go.
But in all honesty, I was ready to move onto something else after 30 to 40 minutes. Knowing that, you could skip the crowds by visiting 45 minutes or so before it shuts at night, without missing out on much experientially.
4. Avoid Busy Touristy Restaurants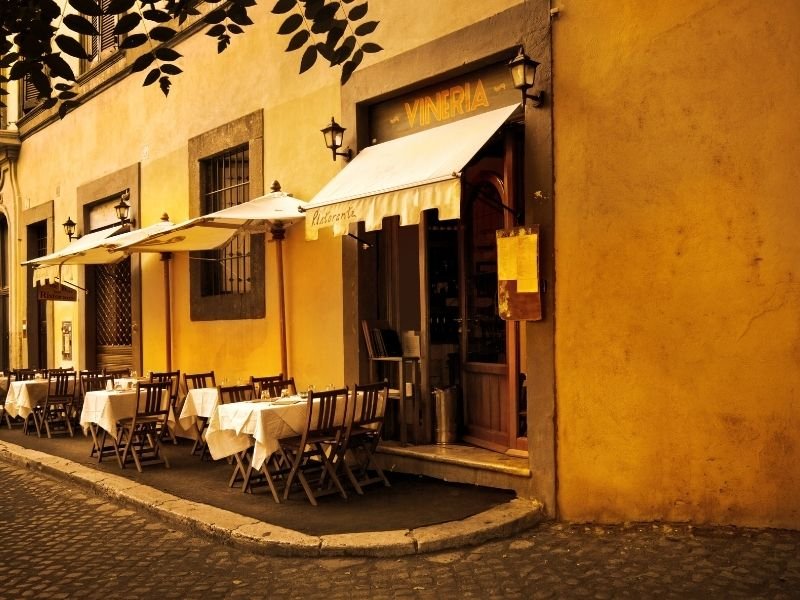 The food in Italy is, of course, awesome. If you're a foodie, it's going to be mightily tempting to spend your one day in Rome simply sampling the endless culinary delights on display around town!
Want my advice, though?
When you're looking for somewhere to grab lunch or dinner, do yourself a favour and skip the most tourist-centric restaurants.
These eateries usually sit in close proximity to the main sights, have the tell-tale tri-color flag of green, white, and red on display everywhere, and play stereotypically Italian music through the speakers.
There are a few reasons I recommend looking elsewhere.
First, these restaurants are always more expensive.
Second, the food's usually better (and definitely more authentic) in smaller places where the locals eat.
And third, they're so busy you could wait ages for a table (time you could be spending exploring instead!).
Have Fun on Your One Day in Rome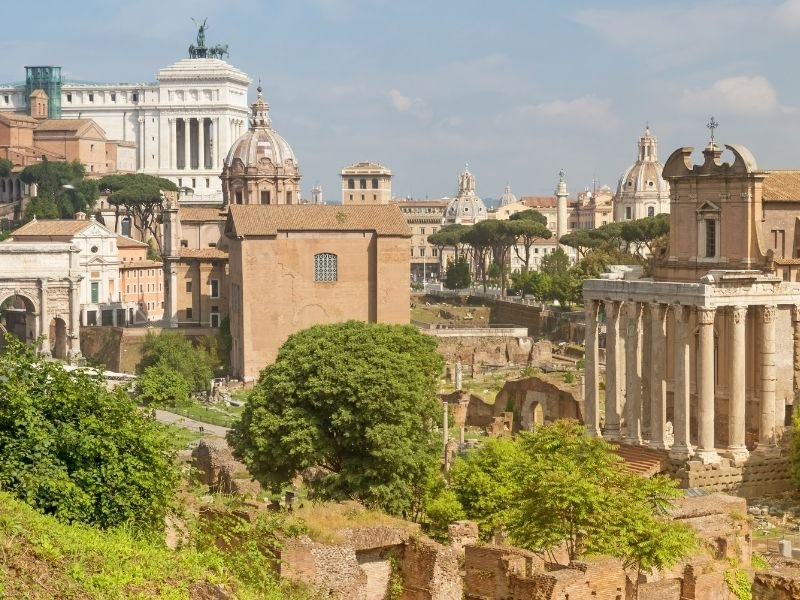 There you have it, then: exactly how to spend one day in Rome!
Now, Rome wasn't built in a day and, in all honesty, it probably shouldn't be explored in one either!
You could quite easily spend a week or more here, immersing yourself in the atmosphere and embracing its many sublime ancient offerings.
Nevertheless, you can still see an impressive amount of its main attractions in just 24 hours!
With any luck, the ideas in this post will help you do exactly that. Keep this sample itinerary in mind and you should be one step closer to enjoying the best of Rome in one day.
—
About the Author: Danny Newman
Danny Newman is currently writing and travelling his way around the world in a bid to figure out exactly what he's doing with his life. He'd love you to follow along with his journey over at What's Danny Doing and on his Facebook.