Your first time in Rome would not be complete without a visit to Vatican City and its wonderful museums!
Whether you have one day in Rome, three days, or longer, the Vatican is one of Rome's top sights — but it does require some thoughtful planning to make the most of it.
The smallest state in the world covers an area of just 0.19 square miles, but it is packed with gorgeous art pieces, carefully curated gardens, and one of the most important churches of the Catholic religion.
While being spontaneous during your trips is great, some things require planning. Your visit to the Vatican is one of these!
Forgetting to plan your visit could even mean not being able to enter the Vatican Museums, and you don't want to miss out on this one.
If you are still planning your trip to Rome, keep reading to discover the mistakes you should avoid when visiting the Vatican. Trust me, it will save you time, money, and possible headaches!
This post was written by Roxana Fanaru, a long-time Rome resident and Italy expert. Read more of her tips on The Colosseum, Pompeii and Herculaneum, and the Amalfi Coast on her other Italy travel guides! 
Quick Facts about Vatican City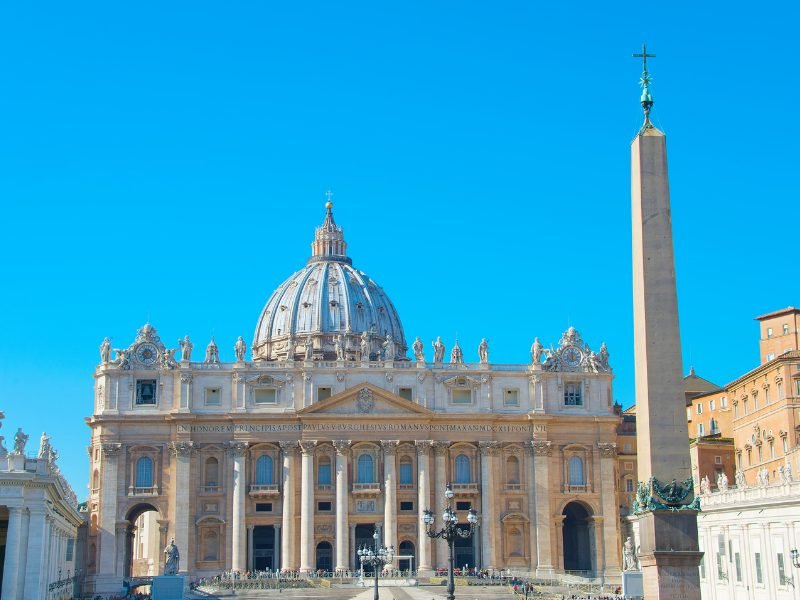 Note: This post contains affiliate links, which means I may receive a small commission if you purchase something through one of these links. Thank you for supporting the free content on this site! For more information on affiliate links and cookies, see my disclosure page for more details.
The Vatican City State, as the name suggests, is a city-state situated within Italy's capital city, Rome.
The Vatican became an independent state less than one century ago, in 1929, when the Lateran Treaty was signed by King Victor Emmanuel III of Italy and Pope Pius XI.
Vatican City is the site of the Holy See, which represents the central government of the Roman Catholic Church, and is one of the most important holy sites in Christianity.
The smallest state in the world is an absolute monarchy governed by the Pope, who also serves as the head of the Catholic Church.
Although you will be visiting a foreign country, you do not need a passport to enter Vatican City — just whatever you need for your day.
However, as an independent state, the Vatican has its own post office, radio station, banking system, pharmacy, and more.
The security of the papal state is ensured by the Swiss Guards, an honor guard unit established in 1506 to protect the Pope and the Apostolic Palace.
In 1984, the Vatican City State was designated a World Heritage Site, becoming the only country in the world to make the list as an entire state.
Aside from being the home of the Catholic Church, the Vatican also hosts the Vatican Museums, constantly ranking among the ten most visited museums in the world.
Some must-see sites in the Vatican are: Michelangelo's Sistine Chapel, the beautiful Vatican Gardens, the impressive Saint Peters Basilica and Square, the Pio Clementino Museum, the Gallery of Geographical Maps, the Pinacoteca, the Gregorian Egyptian Museum, and the Spiral Staircase.
But before you rush to visit all these impressive sites, check out the mistakes you should avoid when visiting the Vatican!
Mistakes to Avoid When Visiting the Vatican
Mistake 1: Not Buying Your Ticket in Advance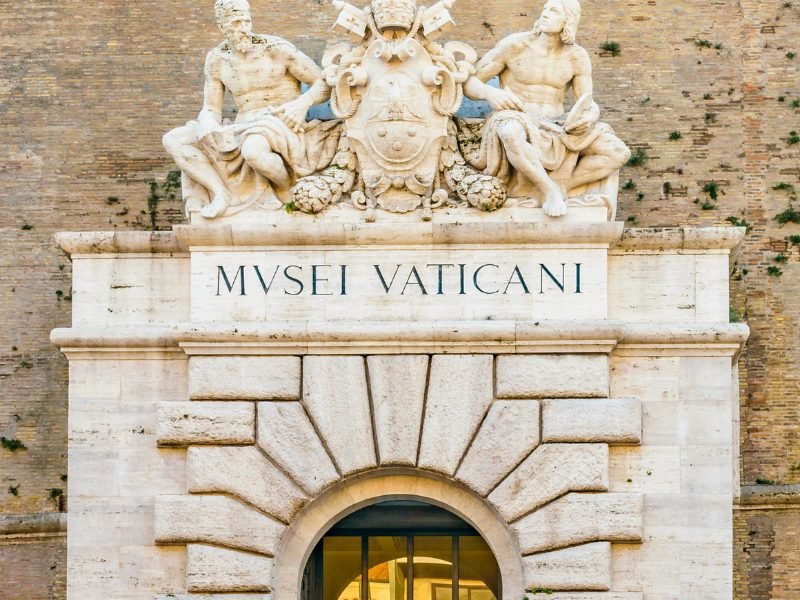 A common mistake for first-timers in Rome is failing to buy tickets in advance for important landmarks and museums, such as the Colosseum (read our similar post on mistakes to avoid when visiting the Colosseum here).
As one of the most visited cities in Europe, Rome can get pretty crowded, and the lines to enter some museums are incredibly long, to the point where you may not even be able to enter before closing thime.
You have two choices to buy your Vatican Museums tickets. You can buy them online for a specific date and time, or you can buy them at the ticket office on the day of your visit. I strongly recommend buying online!
While the first option leaves little space for changes of plans, buying your tickets on the spot could mean standing in line for a long time — likely several hours.
Buying a ticket in advance will make your visit much smoother, with shorter waiting times. However, you do need to book them well ahead of time.
In the high season, online tickets (especially for desirable time slots or with special add-ons) can sometimes sell out up to a month before your visit!
If you want to be able to choose your desired time for the visit, make sure to book online as far in advance as you can!
Vatican Tours and Tickets We Recommend
Skip the Line Tickets (With Option for Audio Guide & Vatican Gardens Add-on)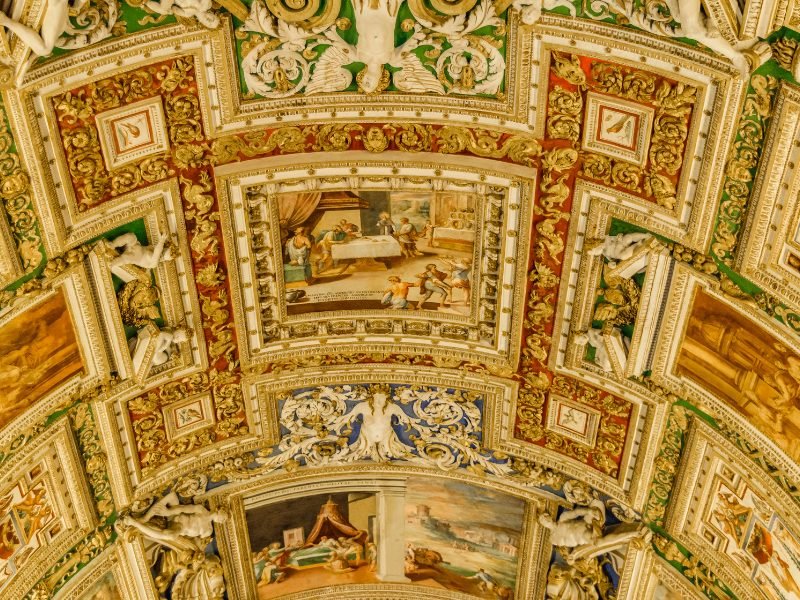 If you're on a budget, skip the line tickets are the best bang for your buck when it comes to saving time and money.
They won't give you quite the same historical context as a live tour guide would give you, but you do have more freedom to tour exactly which of the many museums within the Vatican Museums complex you're interested in.
This tour includes skip-the-line access with a dedicated entrance point reserved only for GetYourGuide ticket holders, meaning you can skip the larger queue!
The base tour price includes just entrance tickets and a small pre-booking fee; you may choose to pay an additional fee for an audio guide as well as to access the Vatican Gardens.
Note that if you are choosing to also visit the Vatican Gardens, you will want to book that even further in advance — around 2-3 weeks in summer.
Small Group with Tour Guide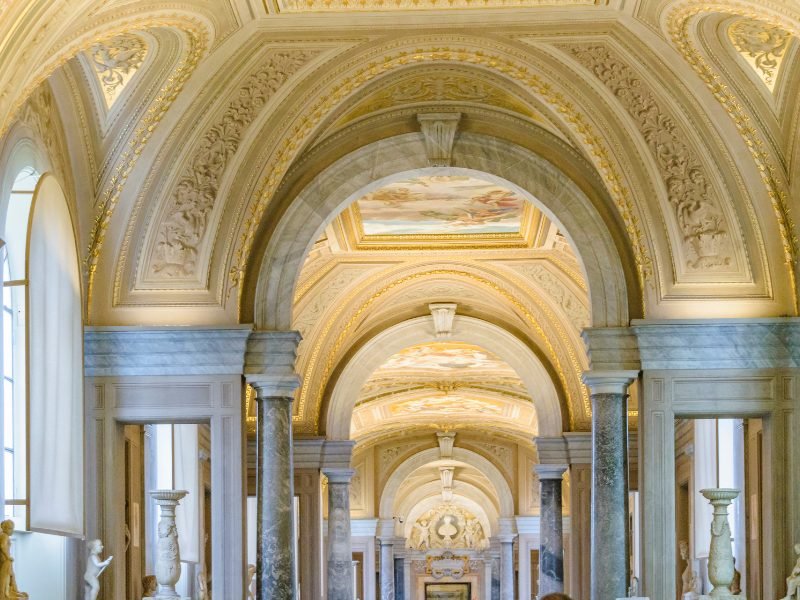 Another great option is taking a small group tour, which will give you more historic context to the Vatican Museums and Sistine Chapel.
However, it will be more regimented, following the guide's itinerary and not necessarily your own, so you'll want to compare what you want to see with what's offered on the tour.
This tour led by an art historian seems to offer the best of the Vatican Museums: the Raphael Rooms (including his famous work, The School of Athens), the Gallery of Maps, the Tapestries Gallery, the Candelabra Galleries, and of course.. the Sistine Chapel and Michelangelo's The Last Judgment.
Private Tour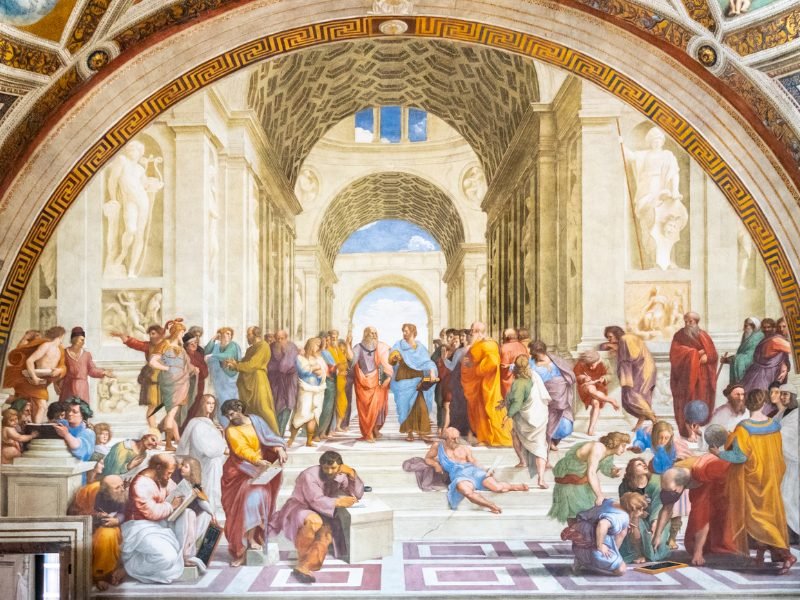 If you prefer a private tour with the chance to speak 1:1 with your guide, there are a variety of private tours offered.
This private tour offers the best value while still having excellent reviews.
It is a little expensive per person, but if you value a really small group, it can be a great value!
Mistake 2: Not Exploring Alternative Entry Tickets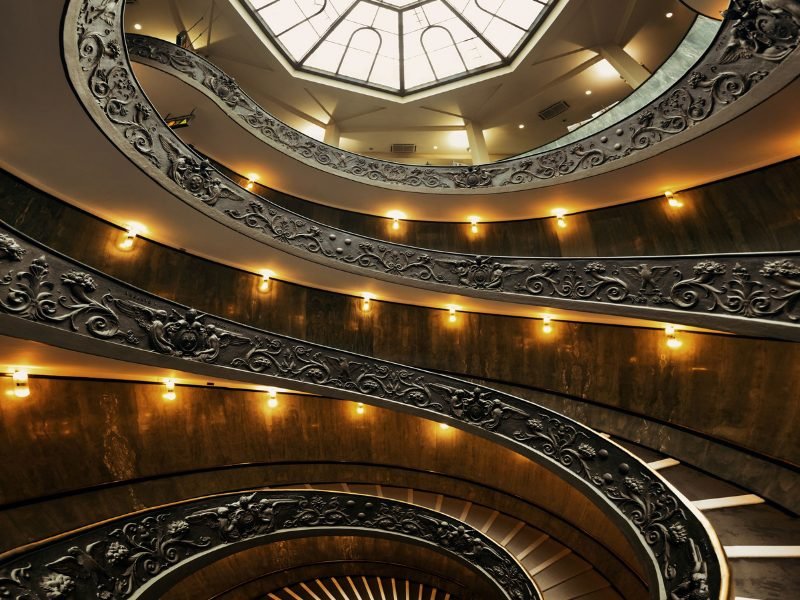 Aside from the regular entry ticket that gives you access to the Vatican Museums and Sistine Chapel, you have many other options.
One interesting option if you want to escape the crowds is the entry one hour before opening time, which includes breakfast and a guided tour.
If you are prepared to pay extra, this is a great option for a more relaxed visit!
Make sure you check all the available options to find the one that better suits your needs. Many people make the mistake of thinking there is only one entry ticket and miss out on interesting opportunities for visiting the Vatican!
Alternative Tours of the Vatican Museums
Early Entrance Tour with Breakfast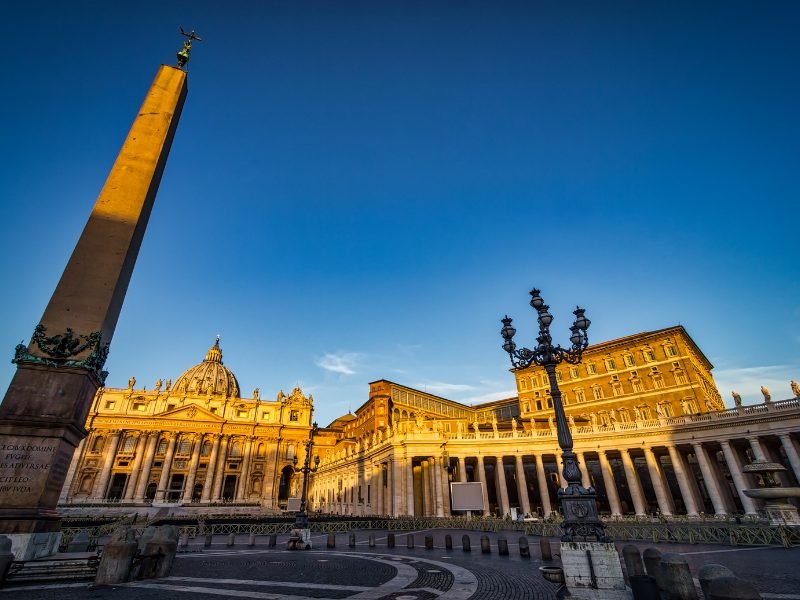 For a small group experience — and I mean small, with groups less than 10 in number — the early entrance tour is a fantastic option!
You'll get to see the Vatican Museums with a tour guide before the Vatican Museum entrance is technically open to the public, making this the easiest way to avoid the crowds. This is an especially good way to enjoy a Vatican museum tour in the high season!
Note that this tour starts at 7:30 AM for breakfast, so it does really mean early… but if you're early birds, you probably won't mind the early wake-up call!
This tour includes a buffet breakfast spread with a full-on breakfast selection, including American breakfast favorites like eggs and pancakes (which may be a welcome change after many lighter Italian and continental-style breakfasts).
Weekend Evening Tour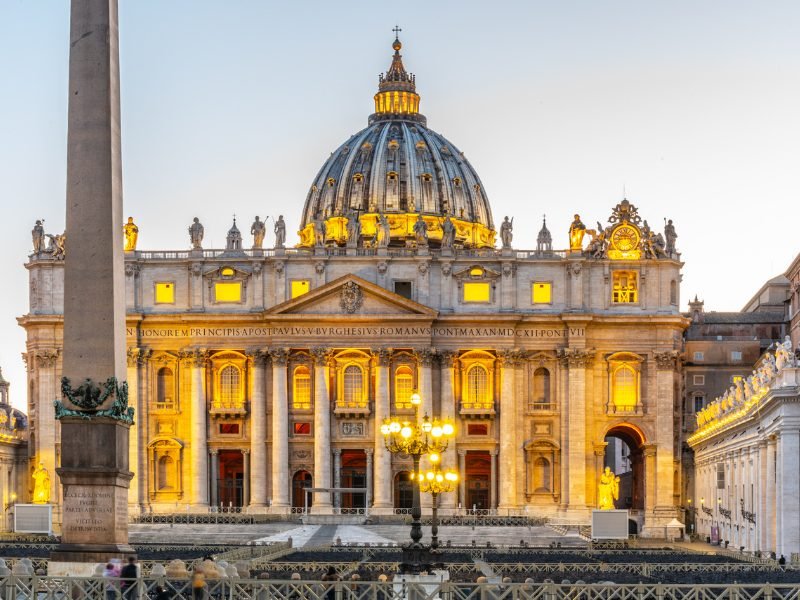 More of a night owl than an early bird? There are also evening tours of the Vatican Museums and the Sistine Chapel!
This 2.5-hour tour starts at 7:30 PM and ends at 10 PM, so it's a great way to see a lot of the Vatican without the crowds — and without an early wake-up time!
However, do note that it's only available on Fridays and Saturdays, and tickets are limited so you will need to book it in advance.
Vatican Necropolis Tour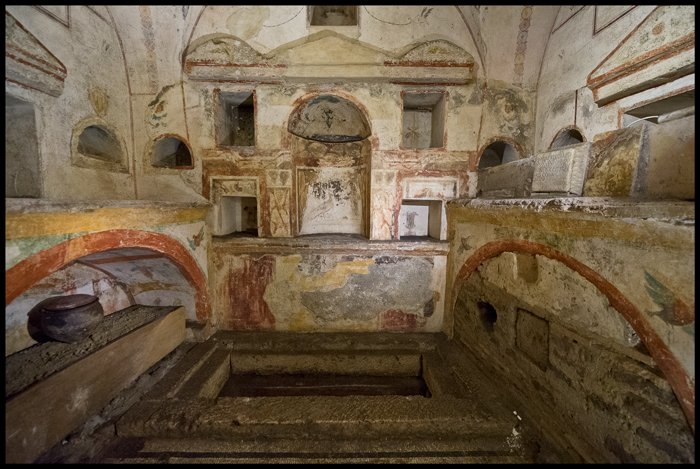 Did you know that there is a necropolis under the Vatican? You can tour this underground wonder only with a licensed guide.
However, tours are hard to come by as this site is limited to only 250 visitors a day (meanwhile, 25,000 people a day visit the Vatican!)
You'll have to contact the official Ufficio Scavi in order to get a tour booked, and you can reach out by fax or by email via the contact information on their website here.
This is separate from any entrance ticket to the Vatican Museums, so you'll want to book that separately.
Note that this is different than the Basilica Grottoes, which are also underground but a separate site with different attractions.
Mistake 3: Planning Your Visit in High Season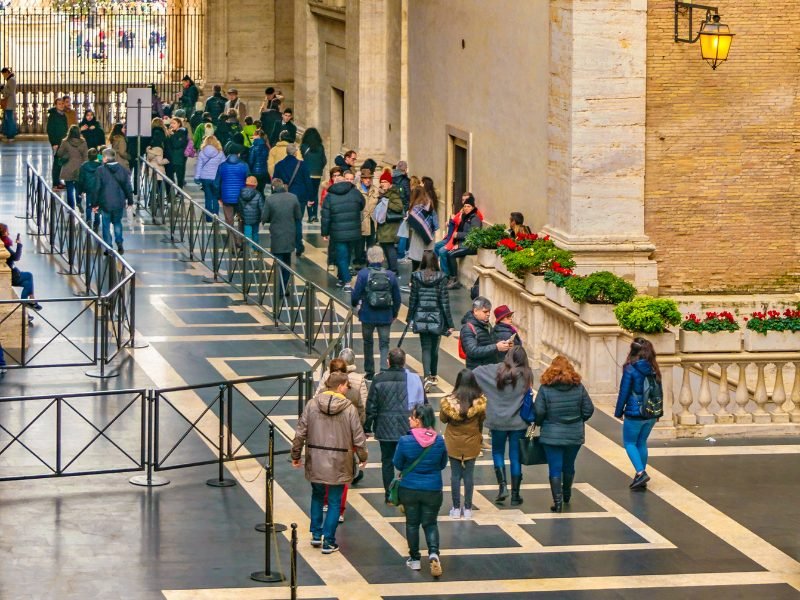 Although the high season officially runs from June to August, the city welcomes hundreds of thousands of tourists already from mid-April and well into October.
With the Christmas holidays also attracting many visitors to the Eternal City, that leaves us with only a couple of months that can truly be considered low season!
For your best shot at fewer crowds at the Vatican, you should visit Rome between November and March, excluding the Christmas period.
These are inconveniently also the rainiest months, so if you want to try your luck, be prepared for bad weather!
You may be lucky and get lots of sunny days and moderate temperatures, but don't get your hopes up.
Your second-best choice is to visit the Vatican in late spring or autumn. Crowds will be fewer than in the summer or over Christmas, but the weather will be much nicer.
Late April and early May could reward you with lovely weather and slightly fewer crowds, while October is often still warm and not unbearably busy.
Mistake 4: Visiting the Vatican During the Weekend or at Peak Hours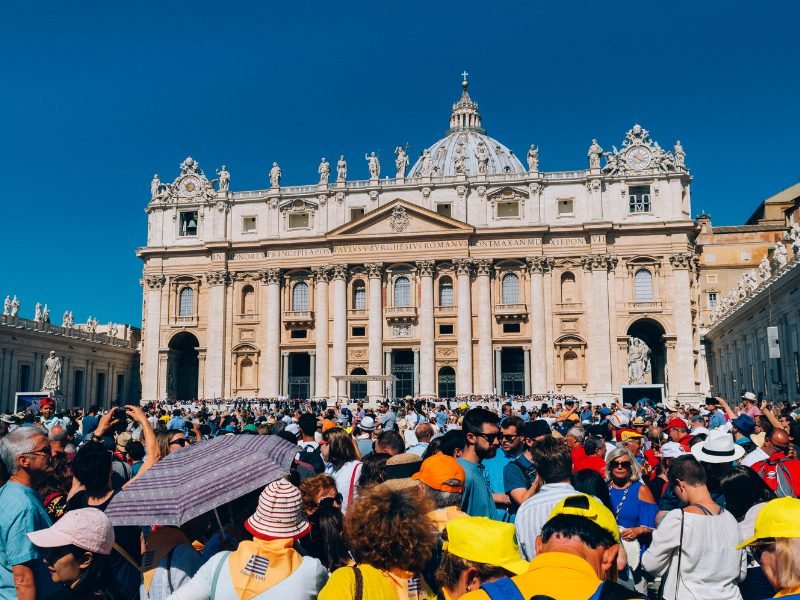 Aside from the high season, two factors contribute to how crowded the Vatican Museum will be.
(Although if truth be told, you'll never really find a time when you can enjoy the museums completely crowd-free.)
That being said, you should carefully choose the day and time for your visit.
Weekends are undoubtedly more crowded, with Mondays coming in second since it's the closing day for most other museums in Rome.
The Vatican Museum is closed on Sunday, so your best choice is to visit between Tuesday and Thursday.
To avoid huge crowds, choose your entry time wisely. Early mornings may mean being among the first people to enter during the opening hours… but this is also the most popular time, so it will get crowded very soon.
Unless you choose the early access ticket, it may be better to visit in the afternoon. Early morning tickets are also the first to go when booking online, so that should give you a hint.
During the summer months, opening times are extended until 10:30 PM on Fridays and Saturdays to allow more visiting time.
On these days it may be a good idea to visit the Vatican in the evening, between 7 and 8 PM.
Unless you want to see the Papal Address, I would suggest not visiting the Vatican on a Wednesday morning, because it gets very crowded for this event!
Mistake 5: Not Dedicating Enough Time to Visiting the Vatican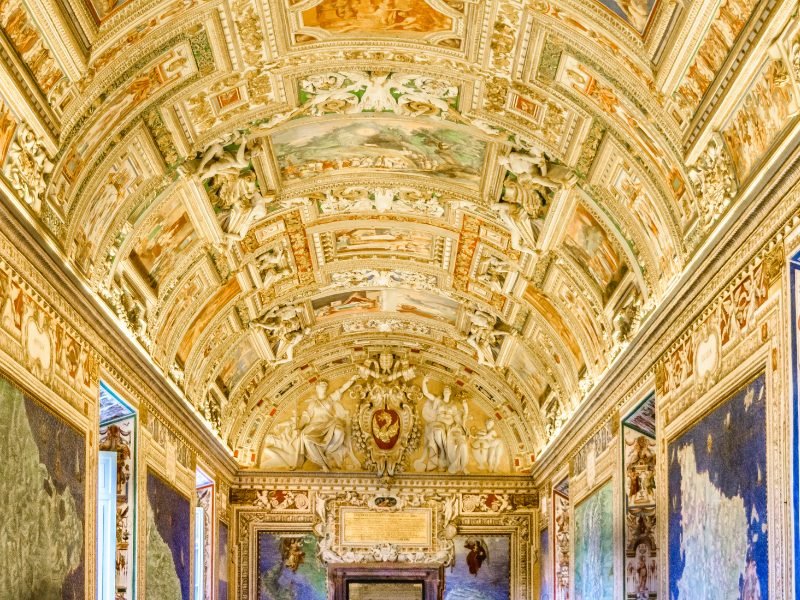 One of the mistakes travelers make when visiting the Vatican is thinking they can see everything in just a couple of hours.
Although you could do that and only see the highlights, that would mean rushing through your visit and missing out on some beautiful sights!
The Vatican Museums count over 70,000 exhibits and works of art over an area of 42,000 square meters
Even if you don't stop to look at every single thing, it still takes at the very least two hours to quickly go through the museum.
To actually enjoy your visit to the Vatican and make the most of your time there, you should block out at least half a day. If you have time, you could easily make it a full day.
Make sure to choose your entry time wisely, so you'll have enough time for your visit.
While you can enter up to two hours before closing times, that probably won't leave you with enough time to enjoy the museum, so I suggest at least three or four hours at minimum.
Mistake 6: Not Wearing Appropriate Shoes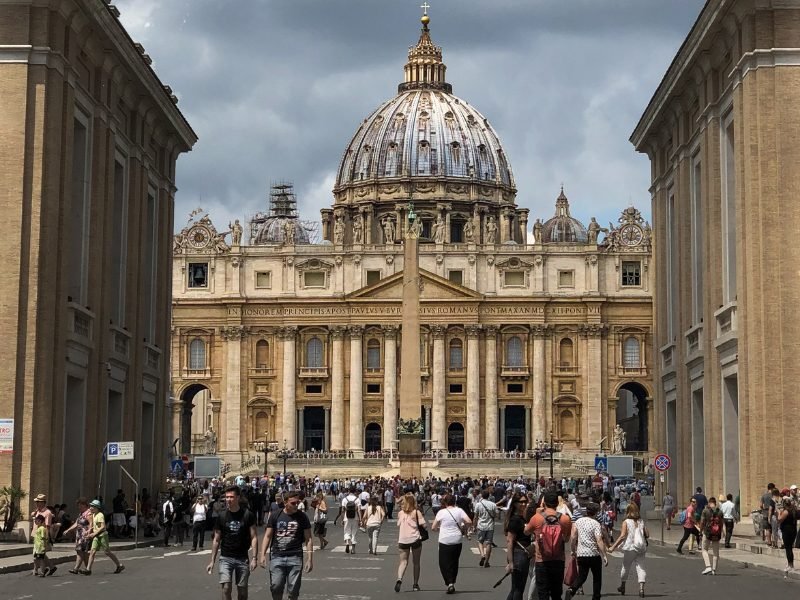 If you stroll around the entire Vatican Museums, you'll end up walking around 7.5 km or 4.5 miles!
Even if you don't visit every room of the museum, you will still walk for at least two hours. Guided tours usually take around three hours.
If you like to wander around, your visit could even extend to take an entire day.
For that reason, wearing appropriate walking shoes is crucial to enjoying your Vatican visit! It may even be the most crucial travel tip on this list.
Opt for comfortable sneakers or walking sandals if you're visiting in summer. Flip-flops are not a great idea.
Also, avoid wearing new shoes that you didn't break in yet. You don't want to find yourself walking around in pain halfway through your visit!
Mistake 7: Not Respecting the Vatican Dress Code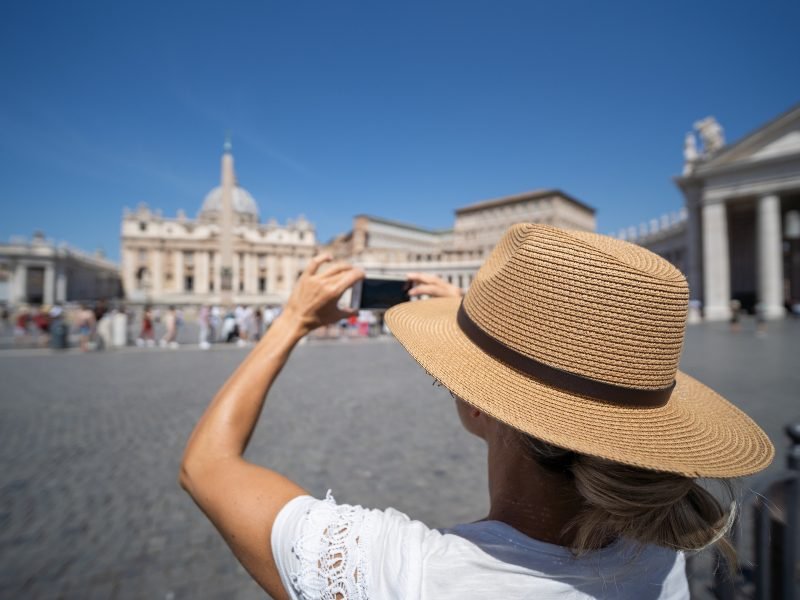 Do not forget that Vatican City is a religious site and as such, it has a dress code.
Imagine booking your visit two months in advance for mid-July, arriving at the entrance, and being denied access because you are wearing inappropriate clothes!
This is a rookie mistake that could cost you your chance at visiting the Vatican.
All visitors must "dress appropriately", meaning that shoulders and legs must be covered.
This requirement may be a bit painful on a hot summer day, but all the same, you must follow the rules.
This doesn't mean you need to be covered from head to toes, just avoid showing too much skin.
You can still wear a tank top and bring a scarf or something to cover your shoulders. If you want to wear shorts or a skirt, ensure they aren't above your knees.
Ladies, better opt for a light, long dress on a hot summer day — a maxi dress with short sleeves or a light scarf to cover bare shoulders would be a comfortable outfit you could wear at the Vatican and then onwards to do more sightseeing in Rome.
Finally, if you are wearing a hat, you will have to remove it when entering the museum or church out or respect!
Mistake 8: Bringing Prohibited Items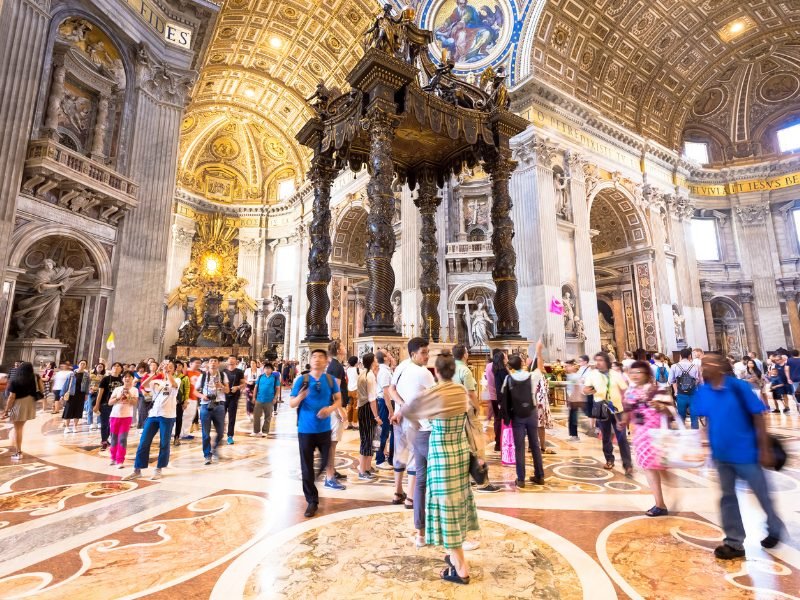 Like other landmarks in Rome, including the Colosseum, the Vatican has a strict security check at the entrance.
You will have to go through a metal detector, and your bags will have to go through airport-like security controls.
Needless to say, no firearms or explosives are allowed within the walls of Vatican City. Scissors, knives, and other sharp objects are also prohibited.
If you happen to visit on a rainy day, you won't be allowed to enter with big umbrellas. Small umbrellas that fold up are okay.
If you have your suitcase or a big backpack, you may leave it in the cloakroom free of charge.
Here, you can also store any of the unapproved items (obviously, except for firearms or explosives, which are strictly forbidden.)
Note that food and drinks are also not permitted within the museum. However, if you packed your lunch, you can store it in the cloakroom, and then you can eat it later in St. Peter's Square.
Mistake 9: Forgetting to Factor in Your Meals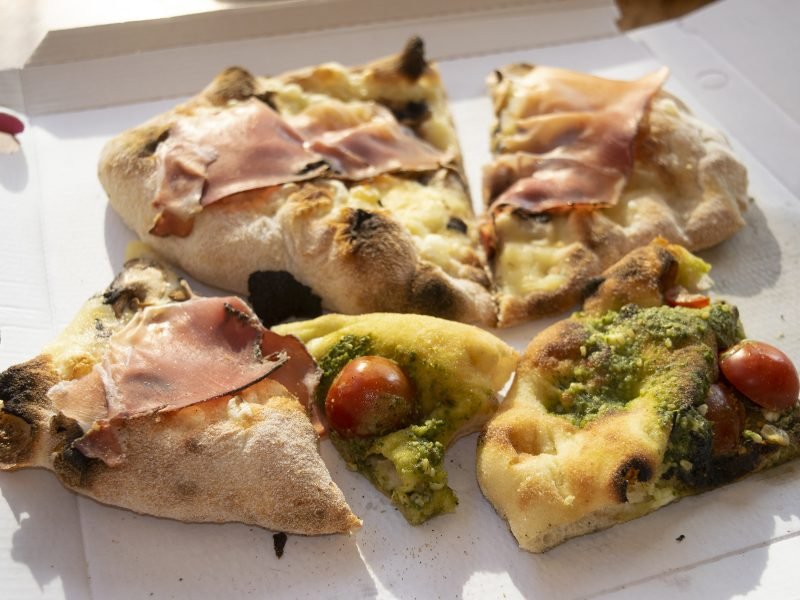 Don't make the mistake of forgetting about lunch — we don't want you to get hangry while visiting the Vatican!
The visit can be very long, so remember to plan it according to your meal schedule. It's a good idea to start your visit right after eating, so you don't need to stop at the overpriced and low-value cafeteria.
Another option is to book a visit that includes a meal. You can choose between breakfast, lunch, and happy hour. Remember that you need to book these options online.
Although you cannot consume food or drinks in the museum, you can leave them in the cloakroom.
This way, you have something readily available at the end of your visit, especially if it turns out longer than expected.
Mistake 10: Skipping Important Sites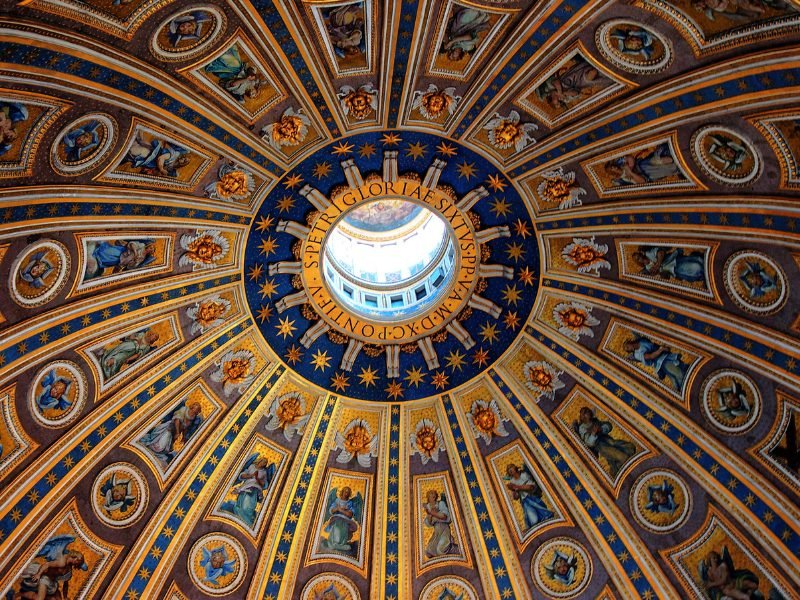 Many visitors tend to enter the Vatican Museums, run through them quickly, and take the express route to the Sistine Chapel.
Although this is certainly an option if you're short on time, there is more to the Vatican Museums than the renowned and undoubtedly beautiful Sistine Chapel.
Sites like the Pinacoteca or the New Wing (Braccio Nuovo) take a little detour from the "fast lane" but are worth visiting!
In the Pinacoteca, you can see beautiful paintings from renowned artists like Leonardo Da Vinci and Caravaggio.
The New Wing reopened in 2016 after a restoration that lasted seven years. The gallery hosts beautiful sculptures that you shouldn't miss during your Vatican Museums visit!
Additionally, you shouldn't miss the chance to visit St. Peter's Basilica and the dome on top for an epic view over St. Peter's Square, though the latter requires an additional entry ticket.
10 Things to See on Your Visit to the Vatican
The Vatican Museums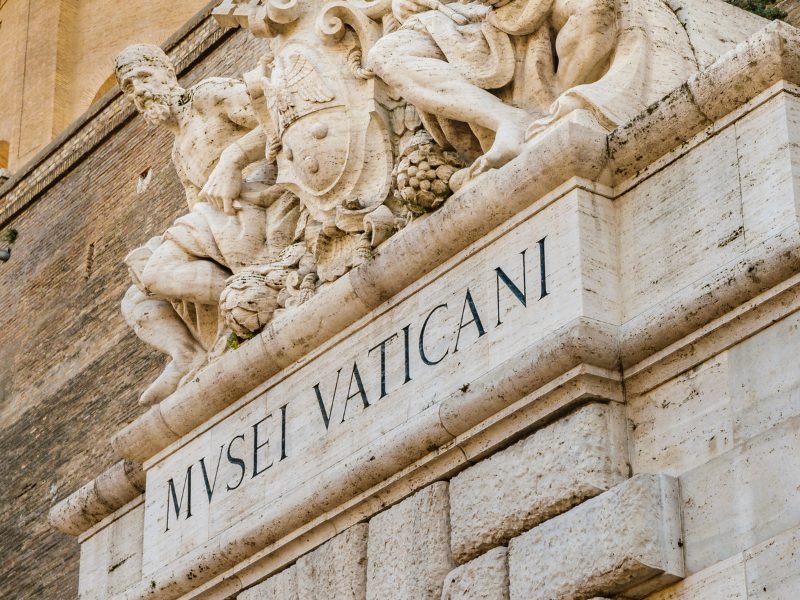 The Vatican Museums are plural because there are several museums all under one umbrella, at one ticket price.
Entry to the Vatican Museums covers a large variety of museums in its price: covering everything from geography and cartography, to papal apartments covered in frescoes by Raphael (called the Raphael Rooms), to tapestries, contemporary art, and sculptures.
It features work from various empires and time periods as diverse as Ancient Greek, Ancient Roman, Ancient Egyptian, Etruscan, Renaissance, and more.
Simply listing everything you could see in the Vatican Museums would make up more of a book than a blog post, so we'll cover the highlights here.
The Sistine Chapel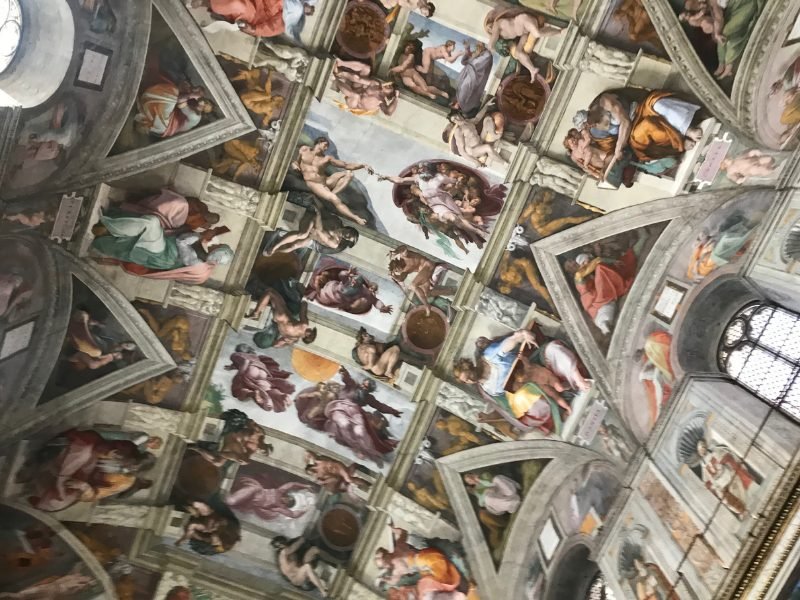 Also included in your entry to the Vatican Museums is entrance to the Sistine Chapel, a stunning papal chapel that was built in the 15th century.
The chapel was given a beautiful makeover in which its ceiling was entirely painted with frescoes in the High Renaissance style by the celebrated artist Michelangelo.
The project of completing the frescoed ceiling took four years and was completed in 1512.
This is one of the most popular places in the Vatican for good reason, and it will be extremely crowded during your visit.
Be aware that you are not allowed to take photos in the Sistine Chapel. Please adhere to this!
St. Peter's Square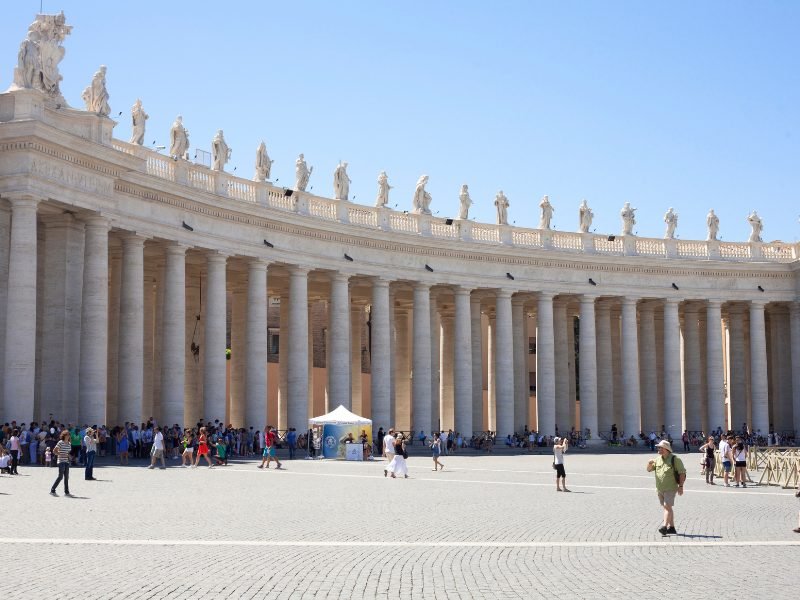 This will be the first Vatican attraction you see when you arrive, and likely the last you see when you leave. It makes up the heart of the Vatican, and it's an extremely impressive sight.
The square features two sets of colonnades that form semi-circles, topped with sculptures above the colonnades, and a large open area.
In the middle of the square, you'll see the Obelisco di Piazza San Pietro, an Egyptian obelisk.
There are also two fountains, the Fontana di Maderno Fountain and the Fontana di Bernini, also at the heart of St. Peter's Square.
The square is a great place to rest your feet after visiting the museum, to eat a packed lunch that you brought with you, or simply enjoy the view!
St. Peter's Basilica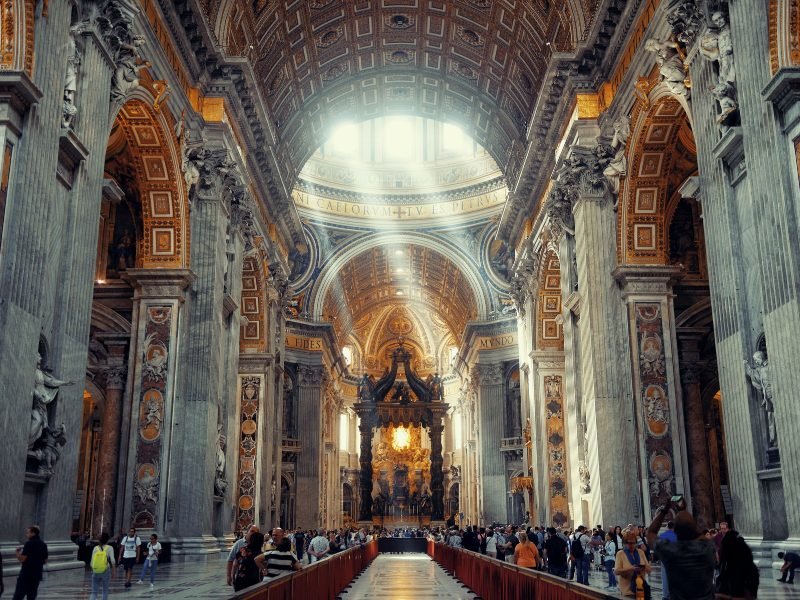 Separate from the Vatican Museums, St. Peter's Basilica is another must-visit during your time in Vatican City. It's the largest church in the world, after all!
The Basilica itself is free to enter, but you must pay an additional fee to go up tot he top of the dome… and it's worth it, because the view from there is quite epic!
The best way to visit the St. Peter's Basilica is this all-inclusive tour that takes you from the top of the St. Peter's Basilica — its dome — to the bottom, its underground grottoes where you'll see St. Peter's tomb and some impressive frescoes and mosaics that date back to the 4th century origins of the original basilica.
The Vatican Gardens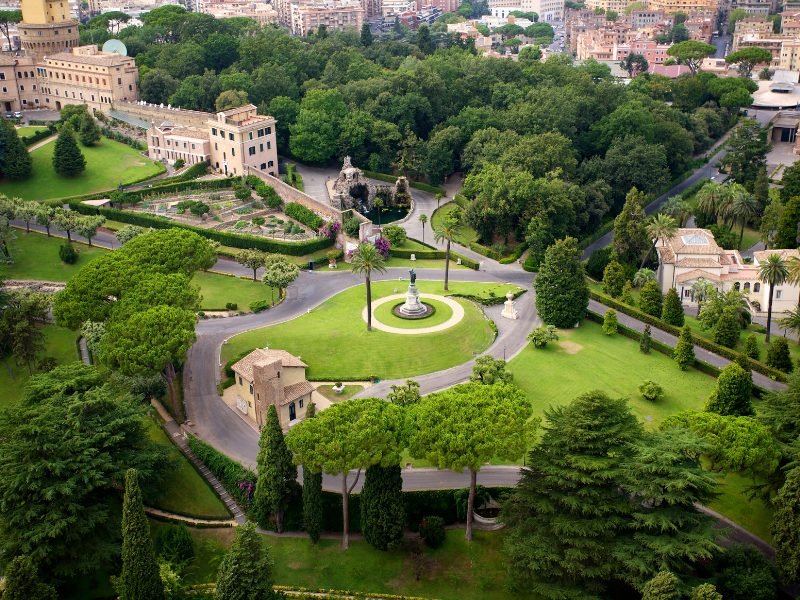 The Vatican Gardens are very impressive to see, but access to them is limited and is not included in your entry ticket to the Vatican Museums.
If you want to see the Vatican Gardens, you will need to book a separate ticket to visit the Vatican Gardens.
If that's something you want to do, make sure you select a day that has the option for the Vatican Gardens available when booking here.
Pio Clementino Museum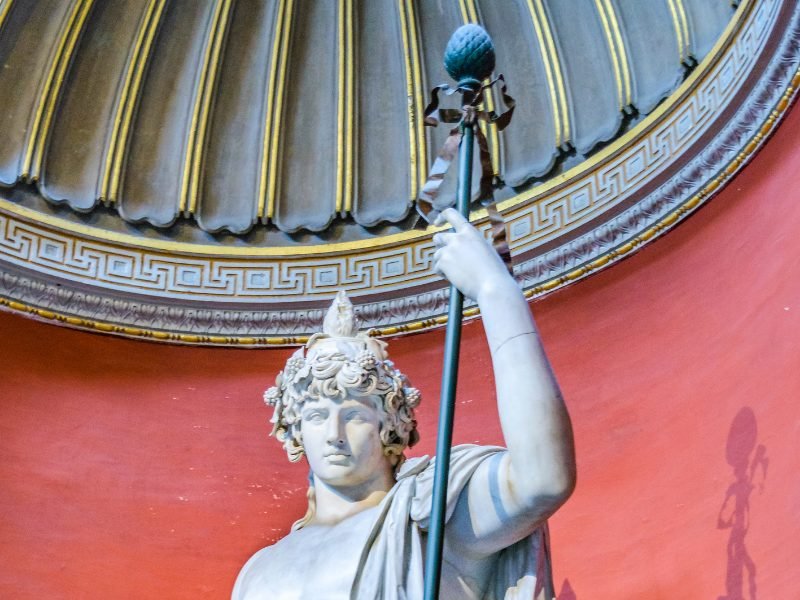 If you're a fan of Greek and Roman sculptures, you simply shouldn't miss this museum, part of the Vatican Museum complex.
This is one of the largest and most impressive art collections of Roman sculpture in the world, so be sure not to miss these well-preserved masterpieces!
The Gallery of Geographical Maps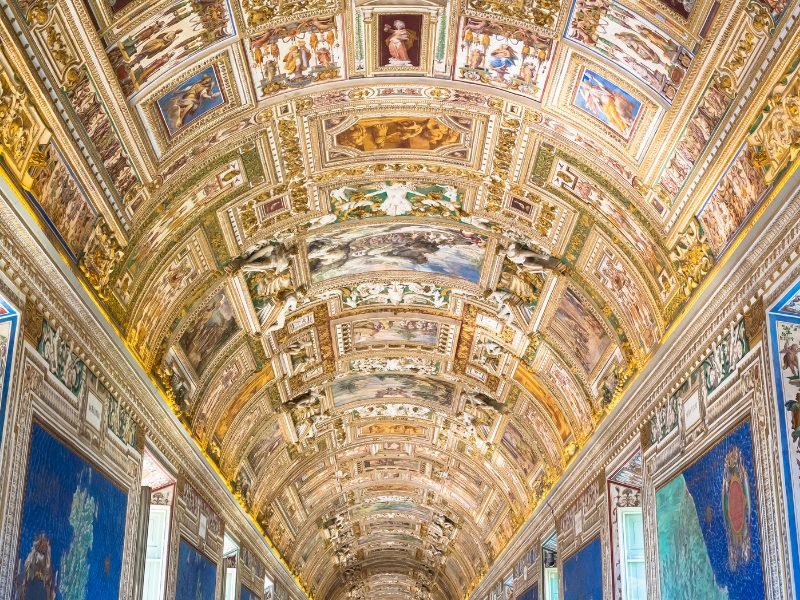 Located in a long corridor with a beautiful frescoed ceiling, this gallery leads towards the Sistine Chapel, so it's hard to miss it.
But be sure to take your time to admire the maps on the corridor walls as you walk towards the chapel — don't rush through it!
There are 40 maps of different regions of Italy, commissioned during the 16th century, as well as frescoes of the most important historic Italian ports of the time (Civitavecchia, Genova, Ancona, and Venice).
Geography nerds will love the chance to admire this beautiful gallery!
The Pinacoteca
This beautiful art gallery is one of the newer parts of the Vatican Museums, created back in 1932, but the art it features is much older!
It's home to nearly 500 paintings displayed across eighteen rooms, from the 12th century up to the 19th century.
It features masterpieces of Italian art from Raphael to Titian to Caraveggio and more. It would be an impressive museum to visit all on its own, even if it weren't attached to the Vatican, so make sure you don't miss it!
The Gregorian Egyptian Museum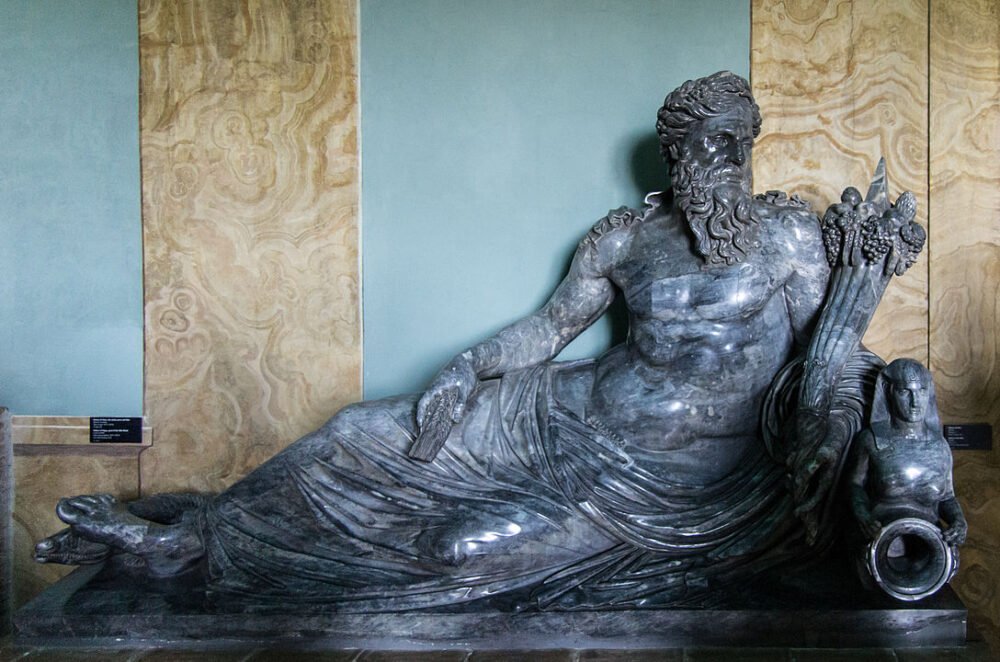 Located in the Belvedere Palace, the Gregorian Egyptian Museum features a wide variety of ancient Egyptian art and artifacts.
There are sarcophaguses that date back to 3,000-2,000 B.C.E., as well as statues that once were art in Hadrian's villa, one of the most famous Roman emperors.
There are also ancient papyrus scrolls, hieroglyphics, mummies, funeral costumes, cuneiforms, and more.
The Spiral Staircase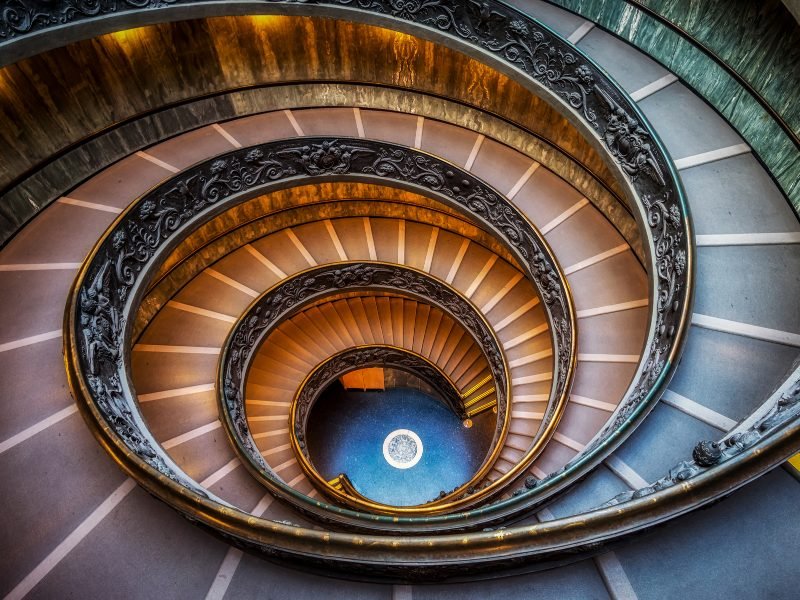 The famous Spiral Staircase (aka the Bramante Staircase) is one the last sites you'll see along your visit to the Vatican.
You'll see it after you've visited the Sistine Chapel, so don't be afraid that you've missed it.
This staircase was originally built in 1505 but was reconstructed in 1932, and it's now one of the most Instagrammable and recognizable places in the Vatican.
How to Get to the Vatican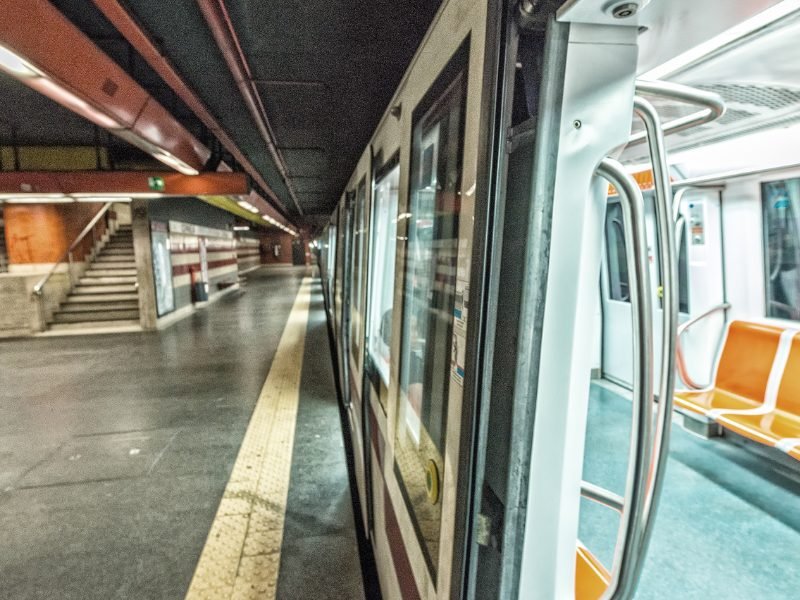 By Metro
To get to the Vatican using public transportation, take the Rome Metro (Line A) to the Ottaviano metro station.
If you're staying somewhere along Line B, you'll first need to transfer at the Termini metro stop (the main train station in Rome) in order to get to Line A.
Once you exit the metro, walk down Via Ottaviano; it's about a 10-minute walk from the metro to St. Peter's Square.
By Foot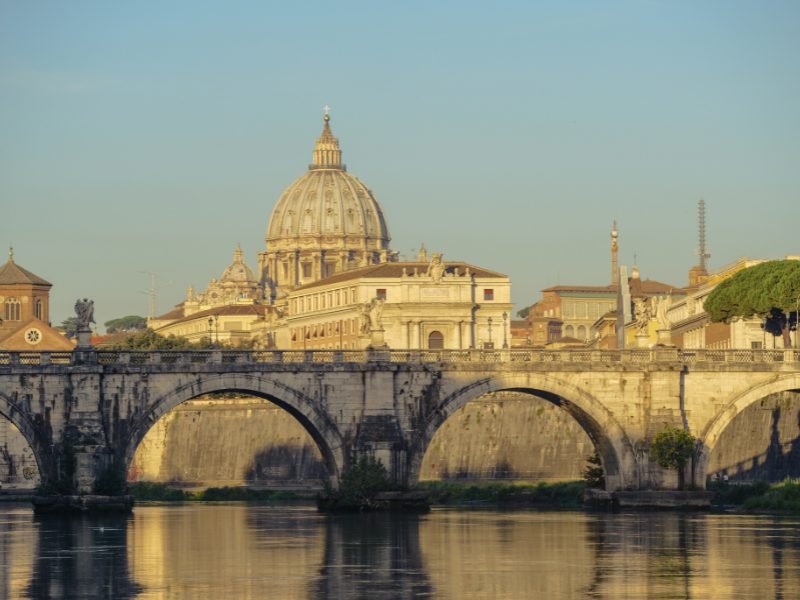 It's also pretty easy to just walk to the Vatican from many destinations in Rome's historic center.
From the Pantheon or Piazza Navona, it's a scenic 30-minute walk, crossing the Ponte Vittorio Emanuele II bridge over the River Tiber.
Be sure to admire the views of Castel Sant'angelo off to your right as you cross the river towards Borgo! This is also a great place to visit later in your Rome trip.
3 Top-Rated Vatican Experiences
Other Useful Information for Your Visit to the Vatican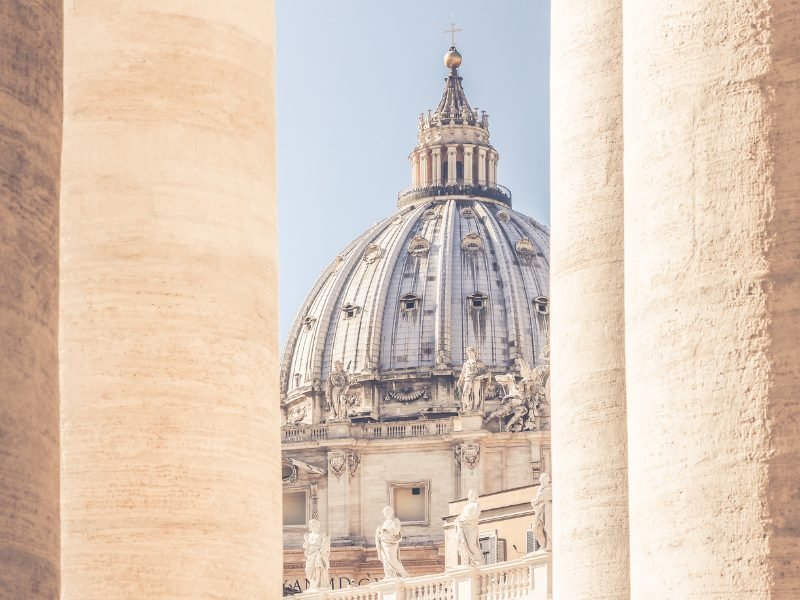 You can visit the Vatican Museums on your own or book a guided tour. While visiting on your own gives you more flexibility, a guided tour can add extra value to your experience.
Firstly, booking a guided tour means your visit will be more structured, and you won't wander around aimlessly.
Secondly, you get the chance to learn cool facts about the Vatican and the art pieces exhibited. On your first visit to the Vatican, a guided tour is a good idea.
Before planning your visit, guided or not, check the Vatican Museums' official website for useful information.
Opening times vary depending on the season, and the museum is closed on religious holidays. You don't want to end up planning your visit on a holiday, only to find out it's closed!
The visit to Saint Peter's Basilica is free, but you have to pay to climb to the top of the dome. You can buy your ticket directly in the basilica or book a guided tour.
Keep in mind that the church may close earlier than the Vatican Museums, depending on when you visit. If that is the case, make sure you visit Saint Peter's before the museum!
If you are traveling on a budget and happen to visit Rome on the last Sunday of the month, you can enter the Vatican Museums for free.
As you can imagine, the Vatican will be extremely crowded on these days, so you need to arrive very early. Furthermore, on this day, the museum closes at 2 PM, and the last entry is at 12.30 PM.
One more thing to consider is planning a trip around the Papal Audience. These are generally held on Wednesday morning at 9:30 AM, though people start to arrive around 7:30 AM to get through security and get a good seat.
Attending the Papal Audience is free — look up more information on it here — but it doesn't include entrance to the Vatican Museums or Sistine Chapel, as the audience is just held in St. Peter's Square.
Now that you know all about the mistakes you should avoid, you're ready to make the most of your visit to the Vatican Museums — enjoy!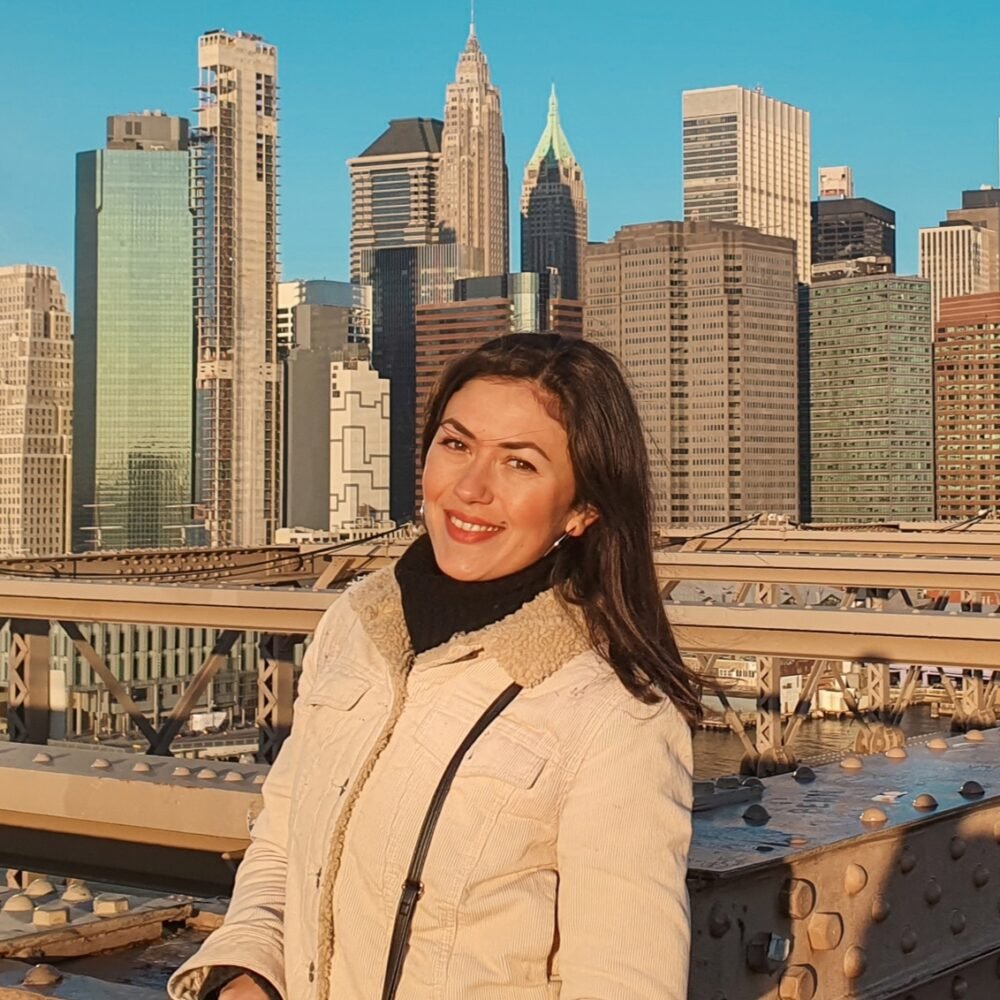 Roxana is a Romanian-born freelance travel writer who has lived in Italy for over 15 years. She has a Master's in Journalism and a Bachelor's in Film Studies. Her mission is to find hidden gems, even in the most popular travel destinations, and to inspire people to explore new places and cultures with the same curiosity! When she is not traveling, writing, or planning her next trip, she is either binge-watching TV shows or reading books.