Looking for a getaway to one of Europe's most gorgeous destinations – and drink some of its best wine to boot?
The Douro Valley is among Portugal's most beautiful regions, not to mention the oldest regulated and demarcated wine region in the world!
The Douro River that gives the region its name rises from natural springs in Spain, northeast of Madrid.
It meanders its way to the Atlantic Ocean, passing through gorgeous vineyards before reaching Porto.
A trip through this enchanting wine region is a must when visiting Northern Portugal.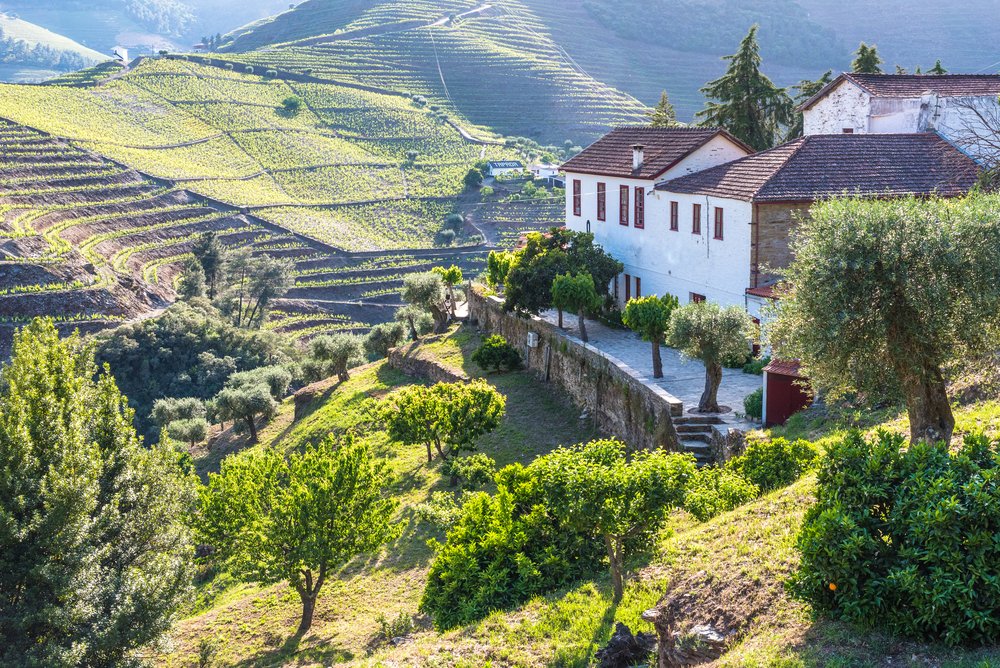 Note: This post contains affiliate links, which means I may receive a small commission if you purchase something through one of these links. Thank you for supporting the free content on this site! For more information on affiliate links and cookies, see my disclosure page for more details.
You can easily pair your Douro Valley itinerary with a visit to Porto, where you can continue your wine tasting adventures in the local porthouses the city is famous for!
After all, the wine region begins just one hour east of Porto.
During my time living in Portugal, I visited part of the Douro Valley on one of my many trips to Porto, and I was absolutely floored by its beauty and local culture.
Even the train or car ride from Porto to the region will reward you with stunning views along the way!
If you ask me, though, the best way to experience the region is by car — that way, you have the freedom to explore its picturesque villages at your leisure!
So if you're looking for a short itinerary for a Douro Valley road trip, you've come to the right place — we'll get you squared away!
Although as written, this Douro Valley itinerary requires a car, I've included alternative options to explore this beautiful Portuguese region, so you won't miss out!
And if this is all very intimidating, don't worry — there are a ton of great guided Douro Valley wine tour day trips from Porto, too!
What is the Douro Valley?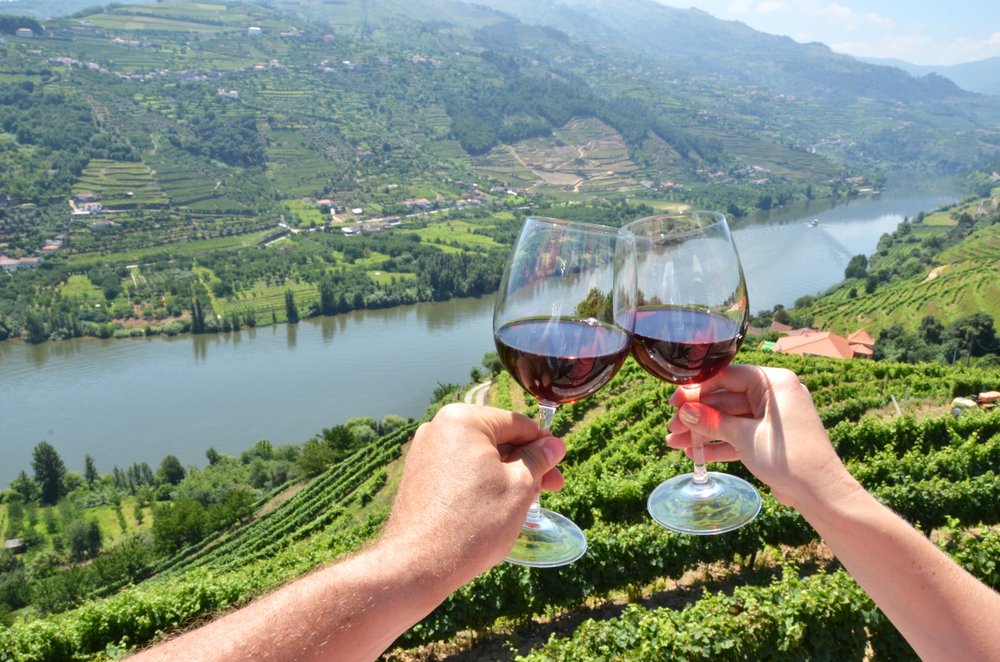 The Douro Valley is one of the world's oldest wine regions. Production of wine in the area dates as far back as roughly two thousand years ago!
However, the Douro Valley only became world-famous in the 18th century, thanks to its fortified Port wine — still a favorite of people around the world.
In 1756, the Marquis of Pombal created the Região Demarcada do Douro (Douro Demarcated Region) by royal decree. With this, the Douro Valley became the world's first wine region with a formal demarcation.
Of course, if you're looking for a bit more variety in your wine tasting, you're in luck.
Aside from the famous Port wine, the region also produces regular wine in a number of styles, and they're all delicious!
The Alto Douro Wine Region was declared a UNESCO World Heritage Site in 2001.
The area is famed for its gorgeous terraced vineyards, farm properties dedicated to wine production called quintas, and the charming villages that the local winemakers call home.
The Douro Region is also known for its unique rabelo boats. These wooden cargo boats were historically used to transport Port wine along the river from the various quintas to Porto, where it was shipped worldwide.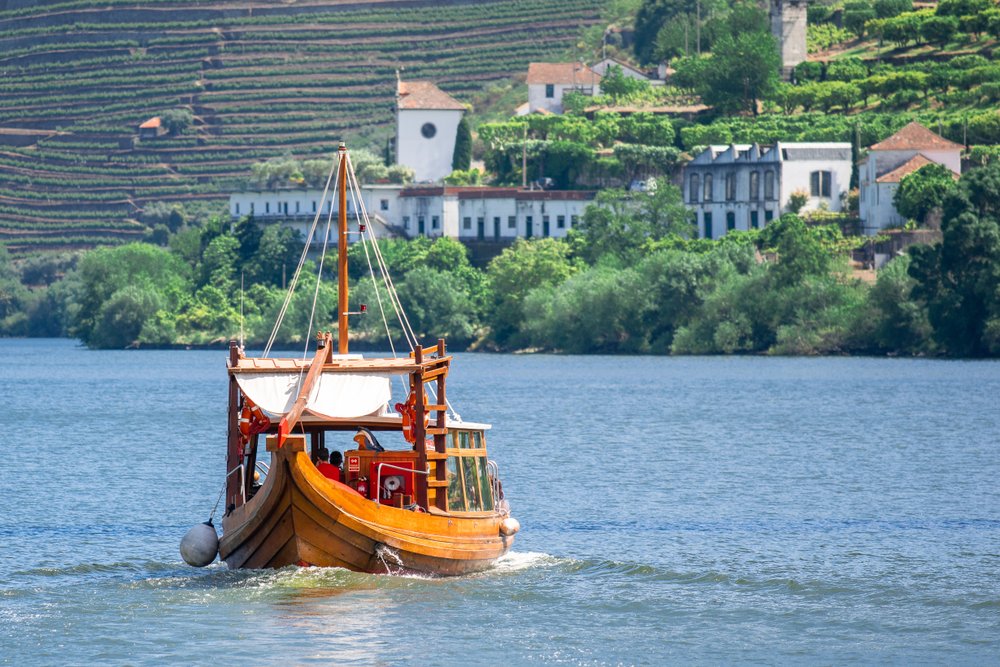 They aren't just a historic relic, though: you can still see many rabelo boats in Porto and the towns along the river!
The rabelo was also the fastest means of transportation before the construction of the railway in the late 19th century.
The Douro Valley railway connected to the Spanish railway, allowing for international travel and opening this region to the rest of Europe.
Today, the scenic Linha do Douro begins in Porto and ends in Pocinho, connecting the most important towns and villages along the Douro River, and offering you a great rail trip to explore this gorgeous region.
How to Get Around the Douro Valley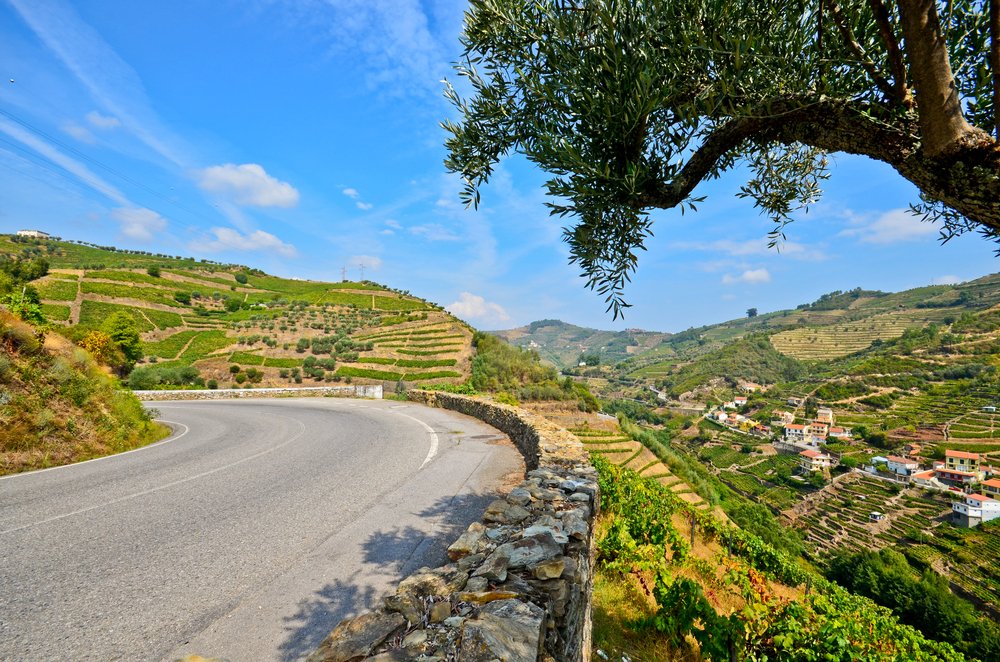 You can explore the Douro Valley in many ways, from guided tours to a road trip or even a day trip by train from Porto. If you're short on time, the best option is to join a guided tour.
As I said above, though, if you have the time and can rent a car, that really is the ideal way to discover everything this region can offer while exploring at your own pace.
Regardless of how you choose to get around, a trip to the Douro Valley is sure to give you memories for a lifetime, to say nothing of the chance to sample world-class wines! Keep reading below to see all the options.
Douro Valley by Train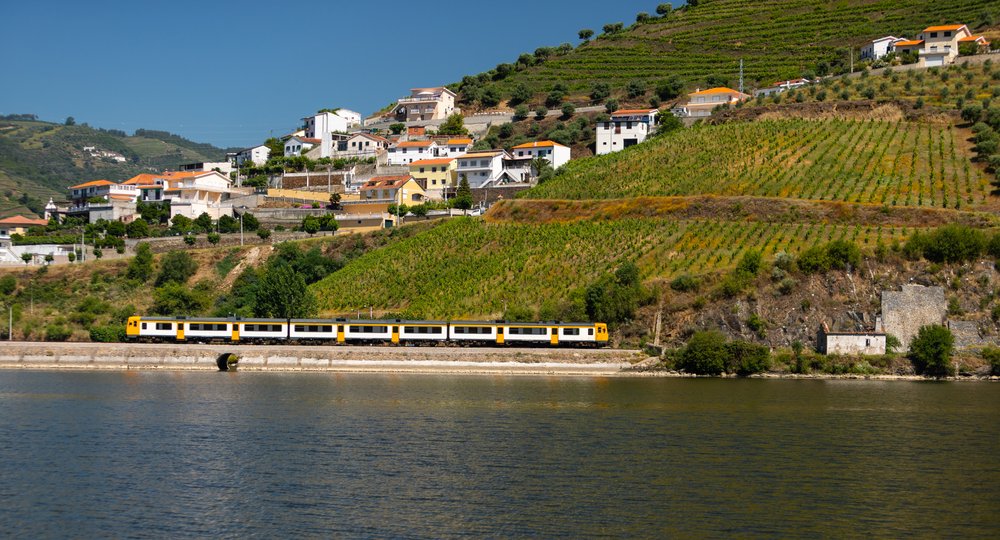 If you can't rent a car, don't worry! The Douro Valley is served by the railway from Porto to Pocinho, one of the last villages before the Spanish border.
Regular trains run year-round, but in summer, you can also catch the historical train for an unforgettable experience.
Between the months of June and October, the Douro Valley historical train runs on weekends.
A five-carriage train with a steam locomotive, this train only covers the portion between Peso da Régua and Tua.
If you want to experience a trip back in time, make sure book your tickets well in advance!
A ticket for a return trip for adults was €35 in recent years, but the national railway company renews this service each year, so there's always the possibility of changes to the schedule and prices.
Check the official Portuguese railway website to find out the details of the next edition of this special train tradition.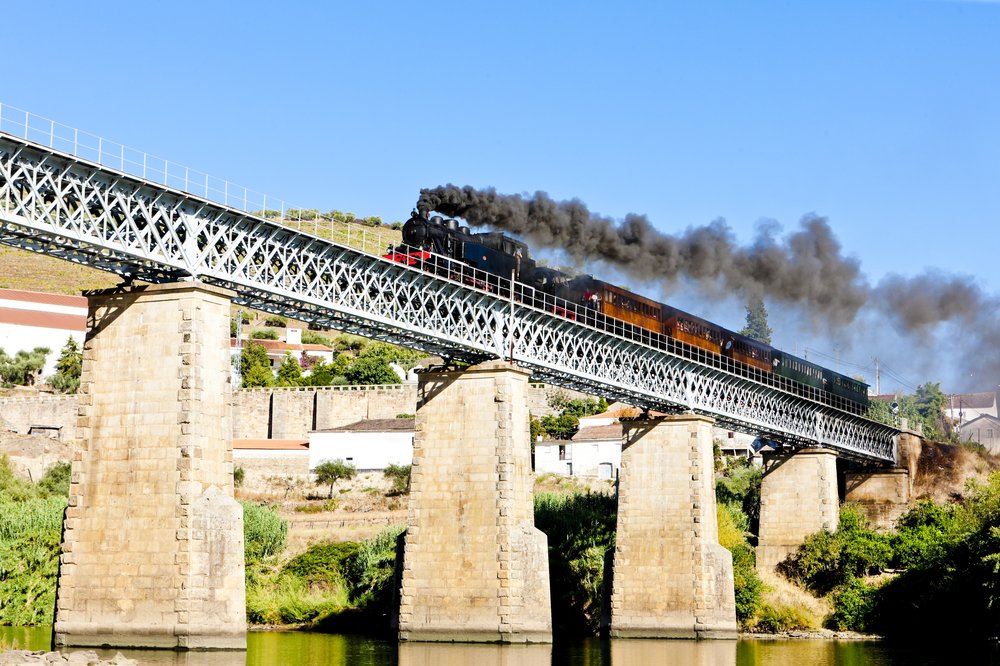 Aside from the historical train, you can also catch a regular train from Porto Campanha to Peso da Régua, Pocinho, or other villages along the Douro.
You'll find several departures from Porto to Peso da Régua, but only about five daily trains to Pocinho, so plan accordingly!
The train ride from Porto passes through Marco de Canaveses, then descends and follows the Douro from Pala.
The ride from Porto to Pocinho takes just over three hours, but time will fly by as you admire the gorgeous landscape.
If you're looking for the absolute best views, be sure to find a seat on the right-hand side going towards Pocinho and prepare to be astounded.
Douro Valley Guided Tours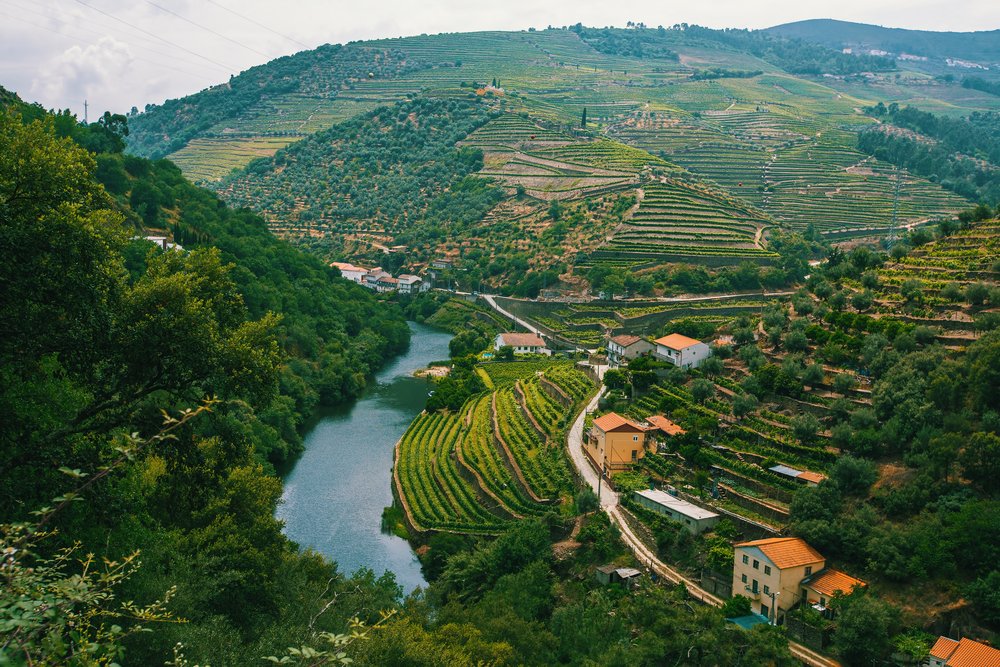 If planning every detail of your trip doesn't sound like fun, you can always join a guided tour of the Douro Valley from Porto.
This option is perfect if you don't have much time and want to make the most of it without worrying about the logistics.
Guided tours are also a great opportunity for meeting fellow travelers and learning about the region from a knowledgeable local guide.
Here are a few popular choices.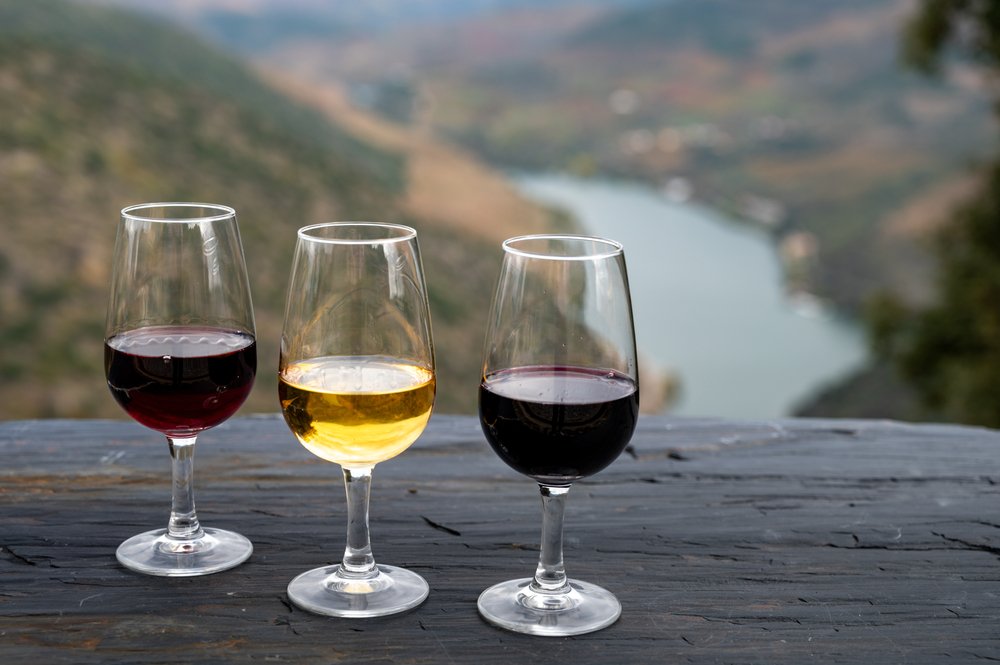 ⌛ Tour Length: 9.5 hours | 🌟 Rating: 4.7/5 stars (4,700+ reviews) | 🍷 Book Here
This is the most popular Douro Valley guided tour from Porto, and I think you'll see why!
The tour includes stops in Peso da Régua and Pinhão, a Port wine tasting, lunch, an hour-long cruise down the beautiful Douro River.
It even offers optional hotel pickup and dropoff to make your trip as smooth as possible.
You'll leave Porto early in the morning, stop off to admire gorgeous views looking over the stunning terraced vineyards, enjoy a quick photoshoot in Peso da Régua, and take a guided tour with wine tasting at a local winery.
After a traditional (and delicious!) Portuguese lunch, you'll go on a lovely boat cruise from Pinhão.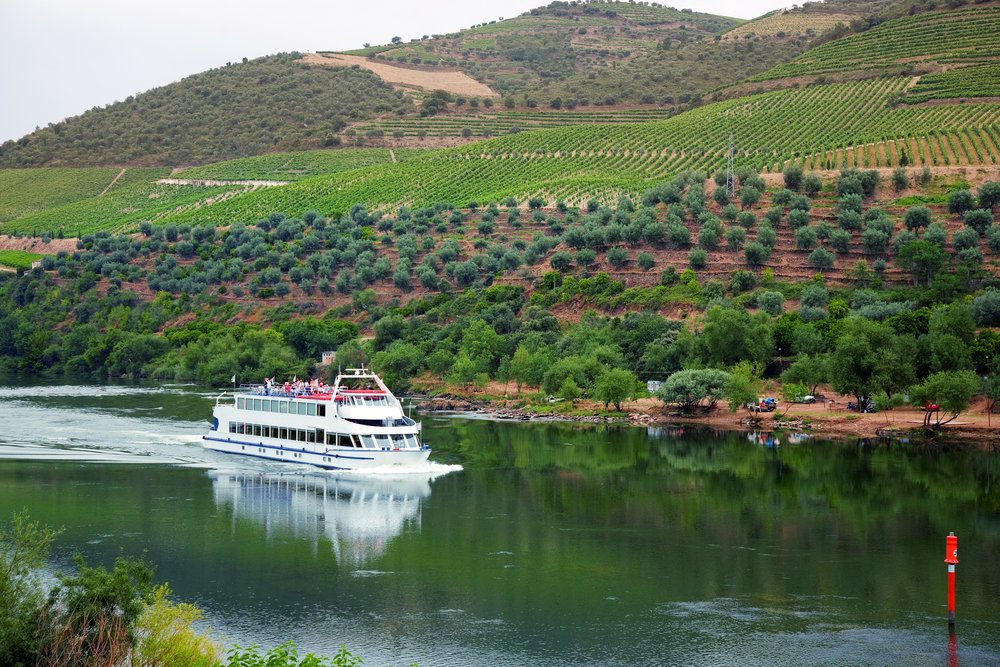 Next, you'll stop by the small village of Sabrosa for more spectacular views before heading back to Porto.
The cost of the tour includes everything except for tips for the guides and any extra food you may want to buy along the way.
"We loved the Duoro Valley tour! Our guide Ivo was knowledgeable and kept us entertained throughout. Our driver Ze made us feel safe and in good hands during the whole route through the mountains. The Kopke winery tour and tasting were well done (we bought five bottles of ruby, tawny, and white port). Lunch was plentiful and delicious. Overall, we would recommend it!"

Read more reviews here!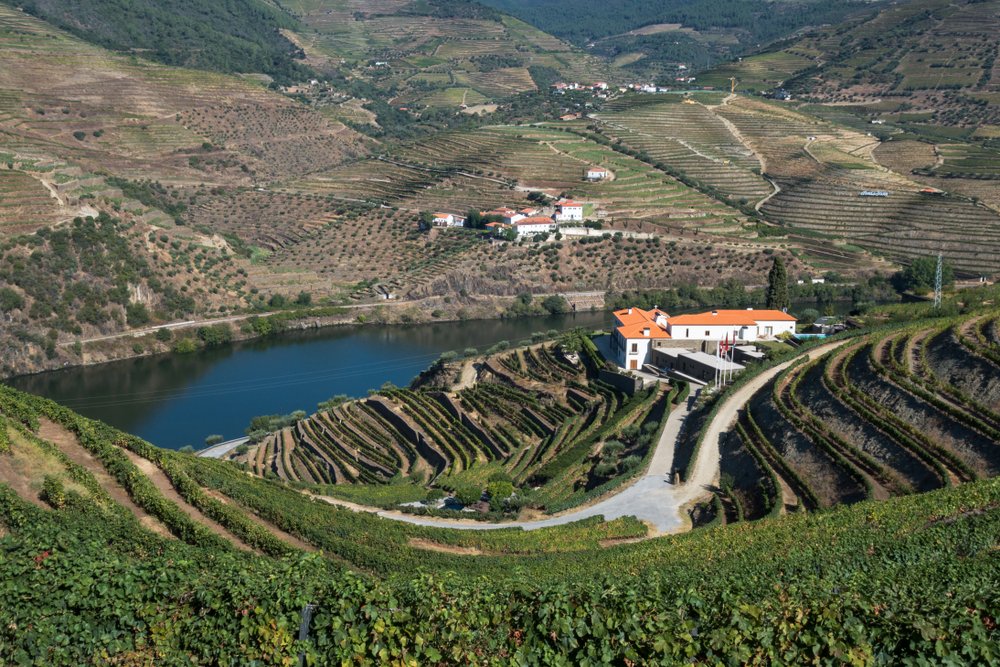 ⌛ Tour Length: 9 hours | 🌟 Rating: 4.9/5 stars (80+ reviews) | 🍷 Book Here
This full-day Douro Valley tour begins in Porto and includes Port and regular wine tastings at two small wineries, a Portuguese lunch, and a boat ride along the Douro (at an extra cost).
You'll depart from Porto in the morning and stop by the first winery to sample the wine as well as some local products.
Here, you'll get to walk through the vineyard and learn about grape harvesting and winemaking while soaking up some golden sunshine.
You'll stop for lunch in the small village of Pinhão, where you can choose between fish, meat, and a vegetarian meal. Don't worry too much about your choice, though – they're all incredible!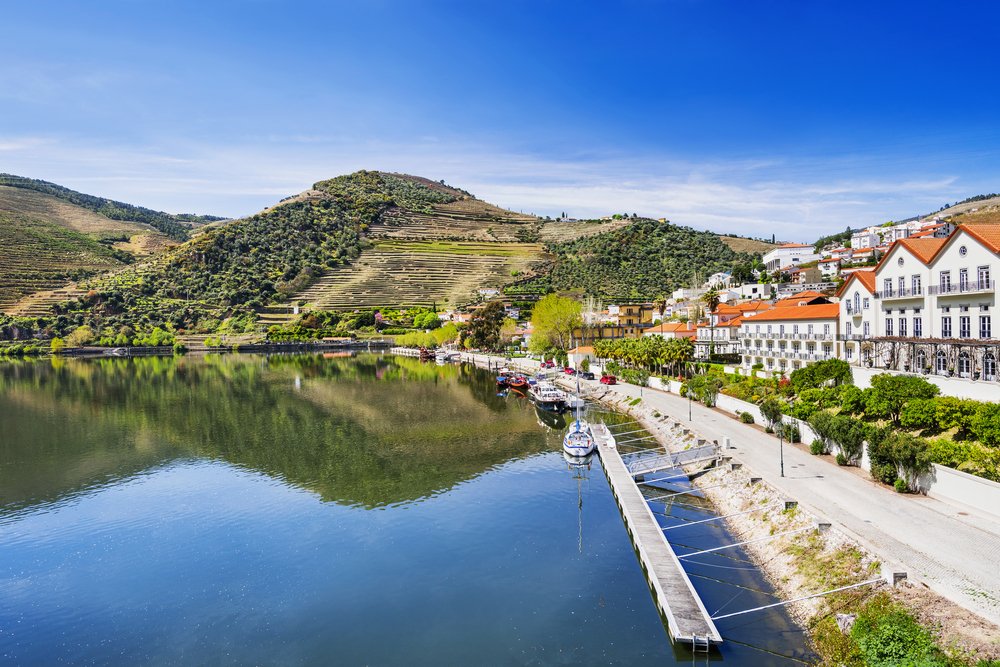 After lunch, you can take a short cruise along the Douro to admire that gorgeous river landscape. From Pinhão, you'll go to the second winery for Port wine tasting.
You'll be back in Porto in the late afternoon, just in time for a quick nap to recharge before a night out in the city!
"Tiago was a wonderful guide– really personable and easy to chat with– one of the best guides we've had in our years of traveling around the world! He gave us a very in-depth explanation of the sites around the Douro Valley, the port wine-making process, and his own experience growing up in the Douro Valley as a child. It was wonderful to learn so much from someone who has deep family roots in the Valley."

Read more reviews here!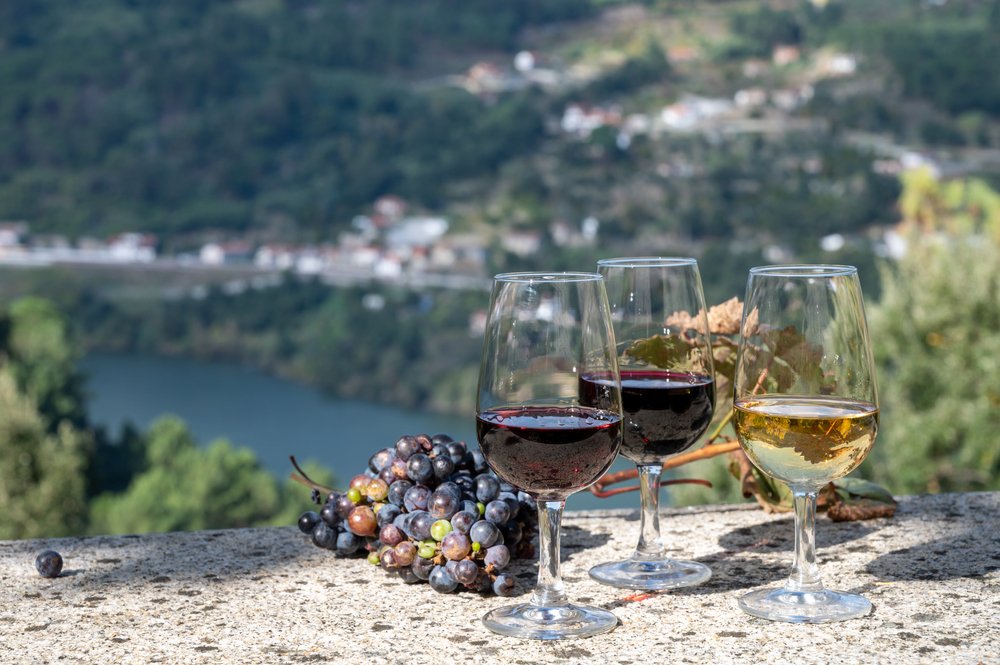 ⌛ Tour Length: 9 hours | 🌟 Rating: 4.9/5 stars (330+ reviews) | 🍷 Book Here
For the true wine aficionado, this tour includes visits to three wineries along the Douro Valley, with a delicious lunch at one of them.
In the morning, you'll visit a winery in the Sabrosa region, where you'll sample a selection of Port and Douro DOC wines and get a guided tour of the property.
For lunch, you'll stop at another winery to eat a traditional meal and drink wine while enjoying the spectacular landscape.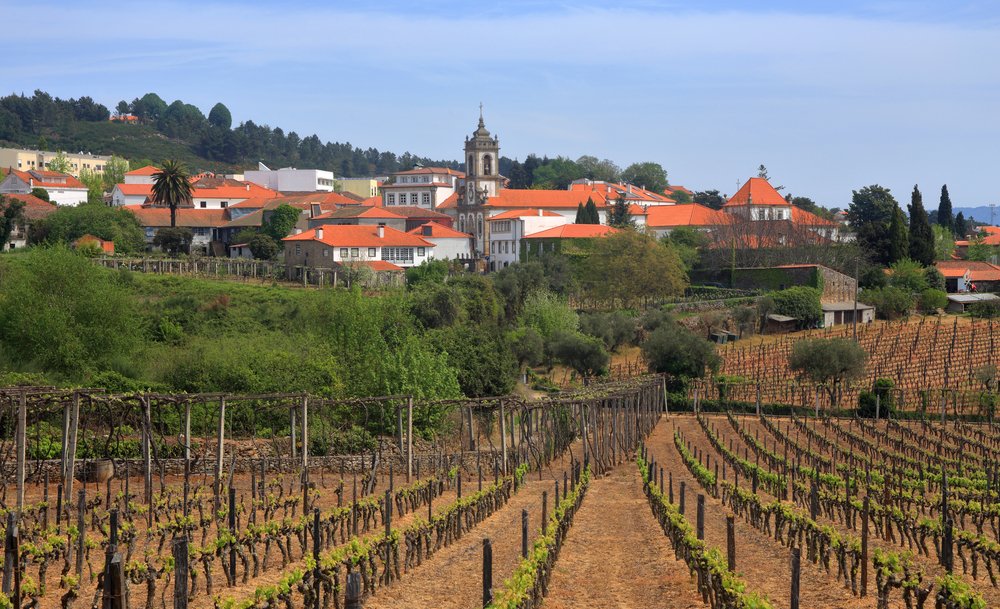 Lastly, you'll visit a big brand vineyard to learn about their modern winemaking facilities and taste fine Port wines.
All tastings, transportation with hotel pickup and dropoff, and lunch are included in the tour price.
"Amazing!! This was the best tour of our three-week visit to Portugal. Everything was organized so well. We had plenty of time in each winery to experience the wine, culture and scenery. The lunch in the middle of the day was delicious and plentiful."

Read more reviews here!
Douro Valley by Car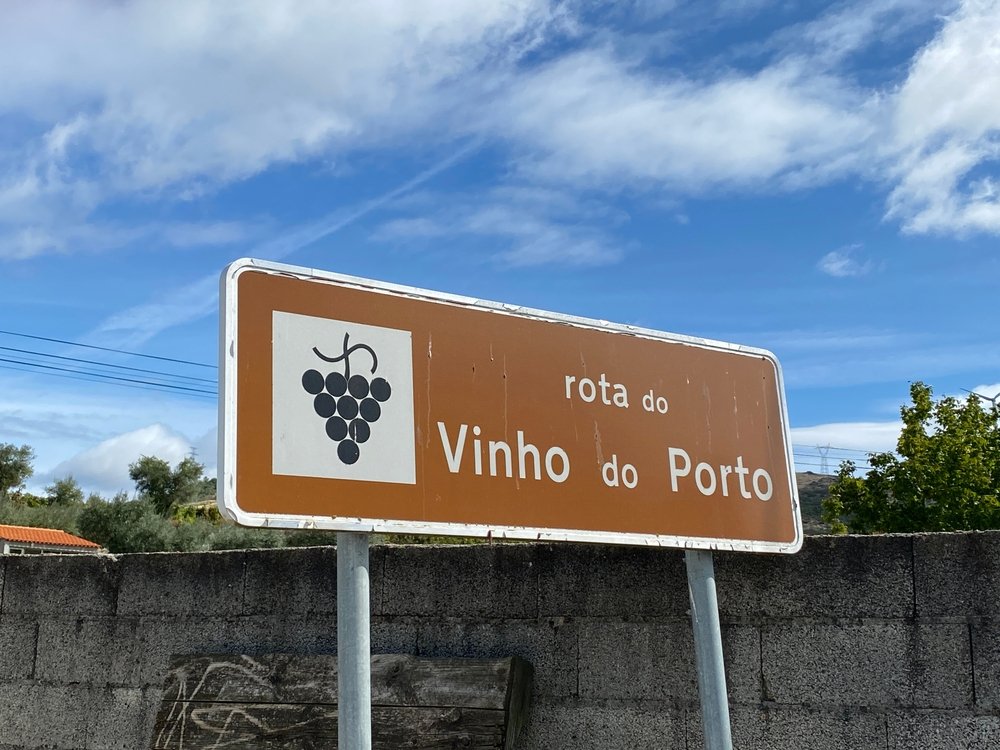 As I mentioned before, a road trip is probably the best way to explore the Douro Valley and its charming small Portuguese towns and villages.
Plus, driving in Portugal couldn't be easier (we also have a full guide to renting a car in Portugal to help you feel confident)!
The best location to start your road trip is Porto, where you can find several rental companies both in the city and at the airport.
The most famous villages in the Douro Valley are just over an hour's drive from Porto.
Having a car will give you the freedom to stop wherever you want and spend as much time as you wish!
Of course, the only downside is that you'll have to limit the wine tastings to the late afternoon or evening, when you're done driving, or to have a designated driver.
When looking for a rental car, I always use Discover Cars to search for the best deal for multiple reasons.
Tip: Make sure you book it with full coverage insurance for peace of mind — it starts at only $7 per day, cheaper than you'd get at a rental agency!
🚗 Best Portugal Rental Car Prices: Discover Cars

This search engine not only looks at the typical rental car agencies (which can be $$$), it also looks at local, small Portuguese rental agencies that may offer better deals. Their pricing is straightforward (no bait-and-switches) and they offer free cancellation if you need it.

➜ Check rental prices in Porto with Discover Cars here!
How Many Days Do You Need for the Douro Valley?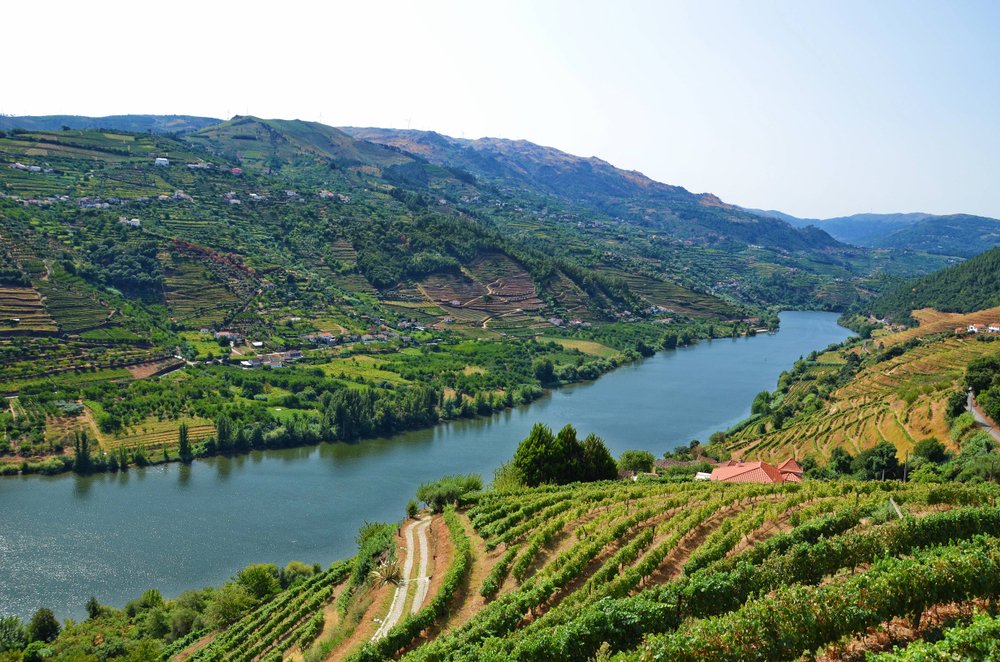 The answer to this question really boils down to another question: how much time do you have?
A trip around the Douro Valley can last anywhere from one day to four or five days.
The wine region extends from Porto to the Spanish border, and with countless villages along the river and several gorgeous towns inland, there's more than enough to fill any schedule!
You can see some of the main sights even on a one-day trip, but spending one or two nights in the region will allow you to experience much more.
This article outlines a 2-day Douro Valley itinerary, but I'll include extra attractions and villages in case you want to stay longer (and I wouldn't blame you if you did).
Although the geographical Douro Valley begins in Porto, the heart of the wine region is concentrated between Peso da Régua and Barca de Alva.
This region, known as the Alto Corgo or Cima Corgo, is the most scenic, with terraced vineyards and beautiful quintas.
About This Douro Valley Road Trip Itinerary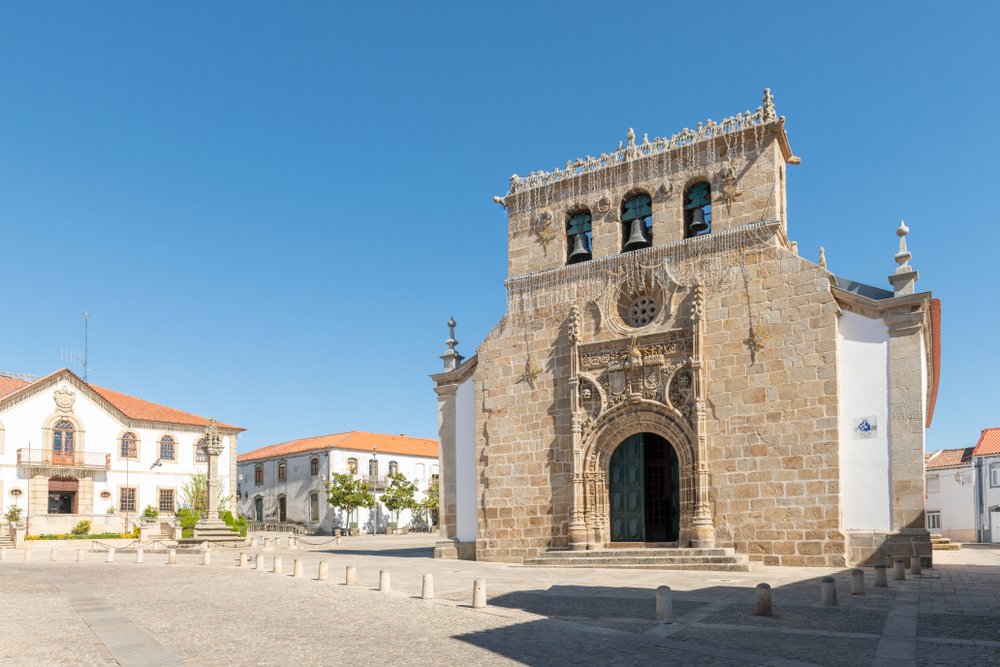 This two-day Douro Valley itinerary begins in Porto and ends in Vila Nova de Foz Côa.
From there, you can continue exploring the Douro region or drive back to Porto to end your road trip.
You'll find additional attractions to check out on your way back to Porto, in case you have extra time.
You can also drive straight from Vila Nova de Foz Côa to Porto in just over two hours if you'd rather cut down on your time in the car and have more time to explore at your destination.
Day 1 of Your Douro Valley Itinerary: Porto to Pinhão
Start your day in Porto.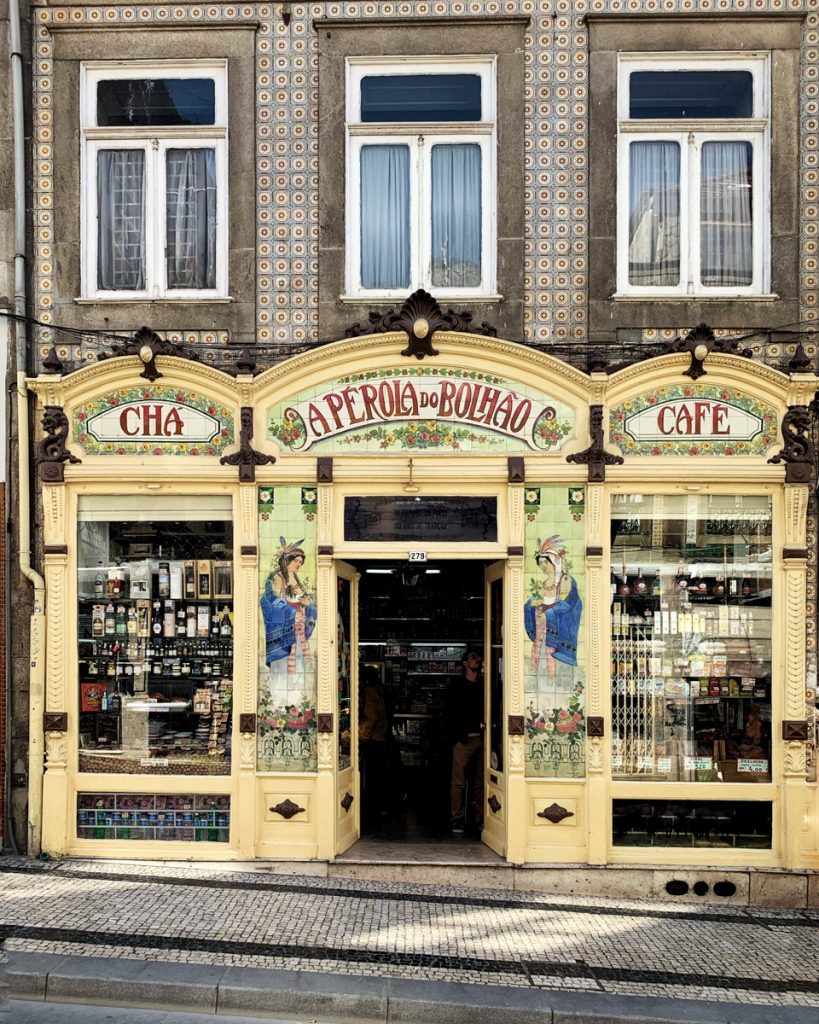 All right, let's (finally) get on the road!
Begin your road trip along the Douro Valley in Porto, where you can pick up your car rental (if you haven't already) and have breakfast before starting the day.
Porto is also a great spot to learn about the Douro Region and Port wine. If you spend some time in the city, don't forget to go for a wine tasting at one of the many cellars in Vila Nova de Gaia.
No road trip is complete without a great breakfast to prepare you for all that driving, so stop in at one of the many bakeries across the historical center.
Bolhão is a lively area for breakfast, with historical and modern cafés.
Enjoy your morning coffee at the historic Majestic Café or try the specialty coffee at Combi Coffee Roasters.
Drive from Porto to Peso da Régua.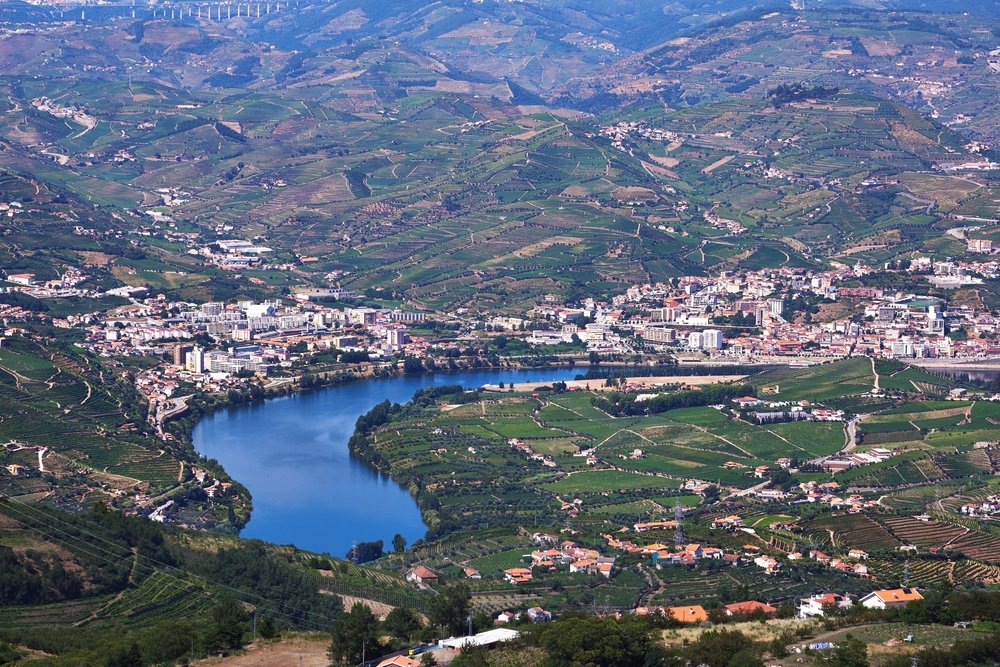 Now that you're all fueled up, start driving from Porto toward your first stop of the day, Peso da Régua.
The town is the gateway to the wine region and the best place to learn about the Douro Valley.
From Porto, drive east for about 90 minutes. The fastest way is along the A4 motorway, which allows you to stop by Vila Real, where you can visit the stunning Fundação da Casa de Mateus.
The 18th-century estate features gorgeous gardens and a beautiful chapel. You can visit all areas of the estate and gardens on your own, or take a guided tour for a more in-depth dive into its history
The state houses a permanent art collection alongside temporary exhibitions. You can also just visit the gardens for a smaller fee. (Traveler's tip: Book your visit online to avoid lines!)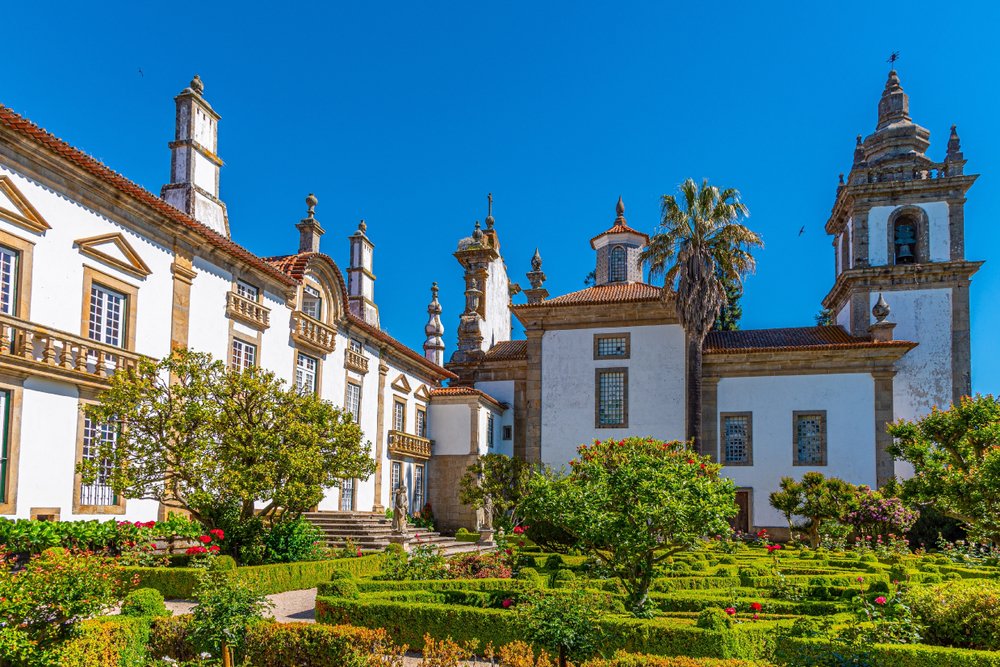 From Casa de Mateus, drive south for about 15 minutes to Peso da Régua.
The main attraction in town is the Museo do Douro. A huge, modern structure overlooking the Douro River, the museum will guide you through the history of the Douro Valley and Port wine production.
The museum visit includes free time to check out the permanent and temporary exhibitions and (of course!) a Port wine tasting. Take your time walking through the rooms to learn the long history of Port wine.
You'll also come across interactive areas where you can touch the typical soil of the region and smell the various flavors commonly added to Port wine.
After the museum visit, head to the Régua train station to check out the beautiful azulejo (traditional blue and white tilework) painting depicting the construction of the Douro railway and Port wine production.
For a preview, you can find it on Google Maps as Linha do Douro – Painel Cerâmico de Manuel Casal Aguiar.
Have lunch in Peso da Régua.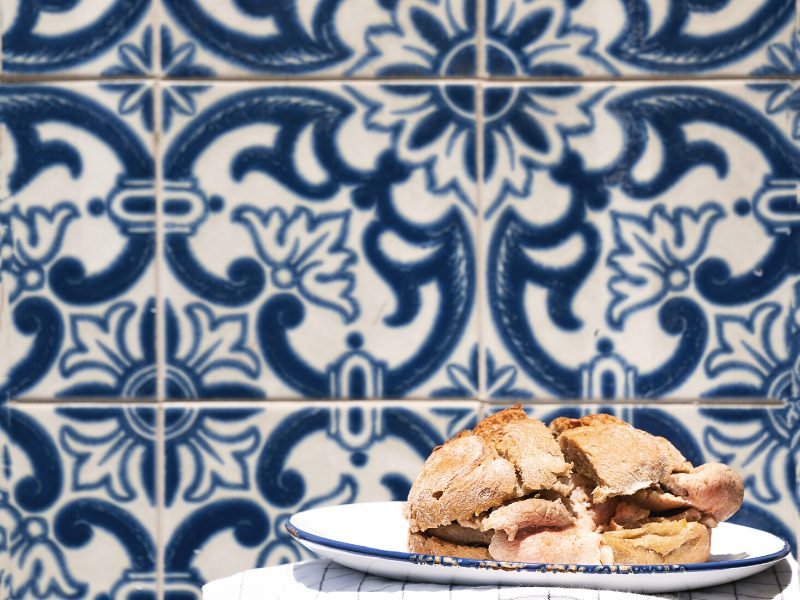 Stay in Peso da Régua for lunch, either before or after the museum visit.
The museum has an on-site restaurant, A Companhia, but you'll also find many small restaurants nearby.
I recommend Tio Manel, a small Portuguese tasca that serves heartwarming, traditional food.
For something more upscale, Tasca da Quinta serves more refined dishes, but still in a cozy setting.
Drive from Peso da Régua to Pinhão.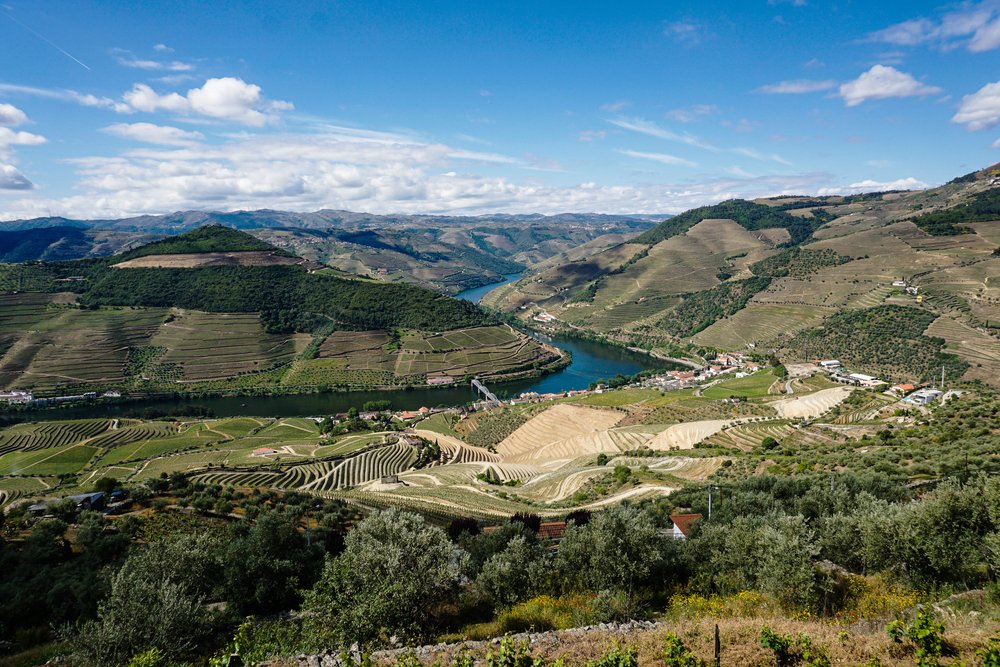 After lunch, keep driving east toward Pinhão.
On the way, stop off for one of the most spectacular views in the Douro Valley, Miradouro São Leonardo de Galafura. The viewing area is halfway between Peso da Régua and Pinhão.
You can also drive straight to Pinhão along the Douro River in just half an hour, but come on, you'd miss out on a gorgeous panoramic view!
The viewing area is close to the small village of Covelinhas.
To avoid driving back and forth, you can drive along the river to Covelinhas, continue to the view, then pass through Gouvinhas to reach Pinhão. The entire drive takes just under two hours.
In Pinhão, you'll find another beautiful viewpoint, Miradouro de Casal de Loivos.
On foot, it takes around 45 minutes of walking from the town center, so it's better to drive there.
You can do it as soon as you arrive or leave it for the following morning since it will be on your way as you get back on the road!
Have dinner and spend the night in Pinhão.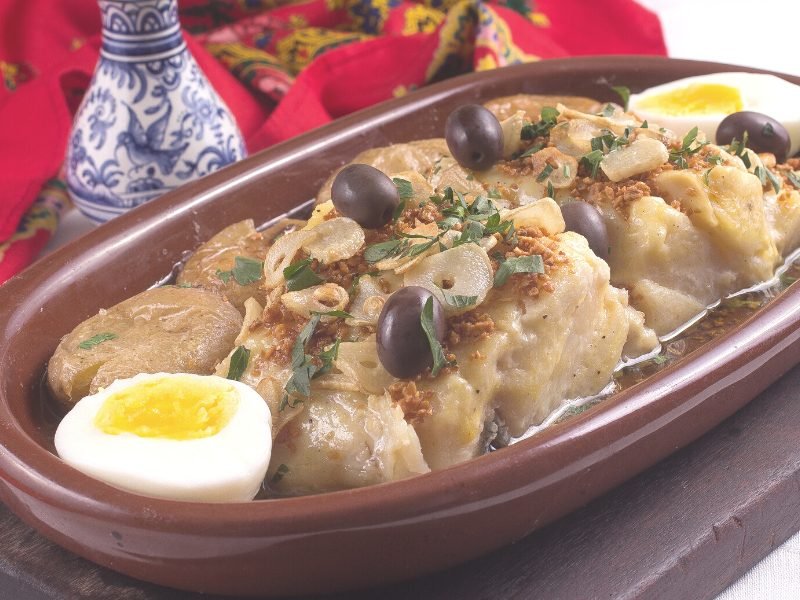 You'll be spending the night in Pinhão, so you can finally park the car and head for a wine tasting.
The quintas close around 6-7 PM, so you'll need to make sure you get there before dinner.
The most popular and accessible wineries are Quinta do Bomfim, Quinta da Foz, and Quinta das Carvalhas.
End your day with a tasty Portuguese meal at one of the local restaurants.
Sample Portuguese tapas at Cardanho dos Presuntos or enjoy a fancy dinner at Bomfim 1896 with Pedro Lemos.
Recommended Accommodations:

Luxury: The Vintage House – Douro for its large elegant rooms, stunning balcony views, large terrace with Douro views, and a gorgeous riverside pool.

Mid-Range: Quinta de La Rosa for a stay on an actual working quinta, with a small plunge pool, terrace with river views, and clean, spacious rooms.

Budget: Casa Dona Eúfemia for a cheap and cheerful stay outside of the center of Pinhão
Day 2 of Your Douro Valley Itinerary: Pinhão to Vila Nova de Foz Côa
Have breakfast in Pinhão.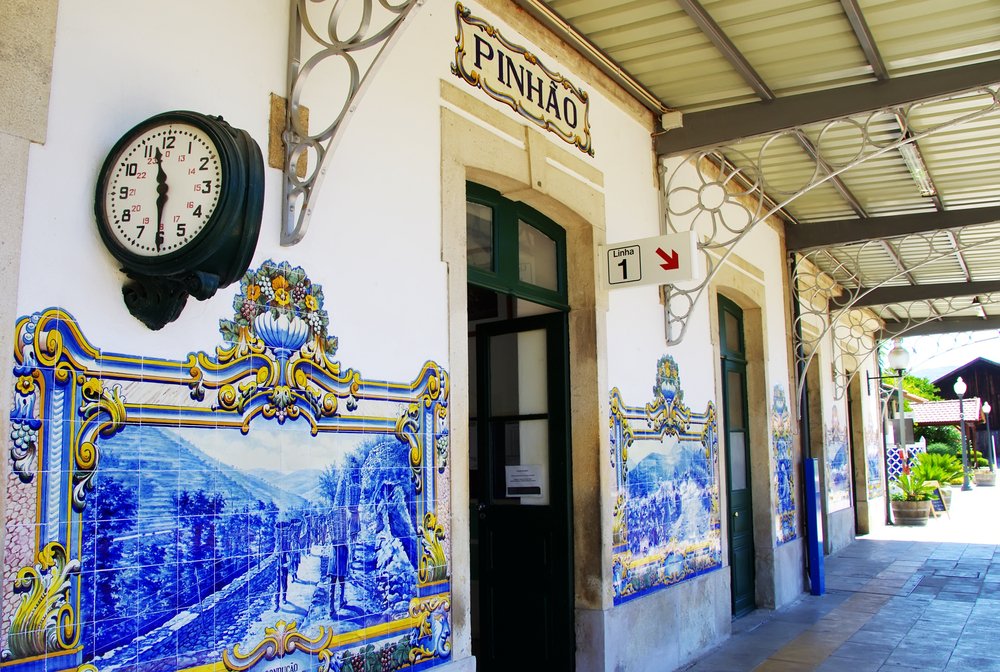 Start your day with breakfast at Pão D'Ouro and a stroll along the river at Cais do Pinhão.
Before leaving Pinhão, don't forget to check out the lovely historical train station and the azulejos decorating its walls.
Once you're ready, start driving north. Unfortunately, there is no road along the river from Pinhão to Tua, but the views are still lovely!
Drive from Pinhão to Tua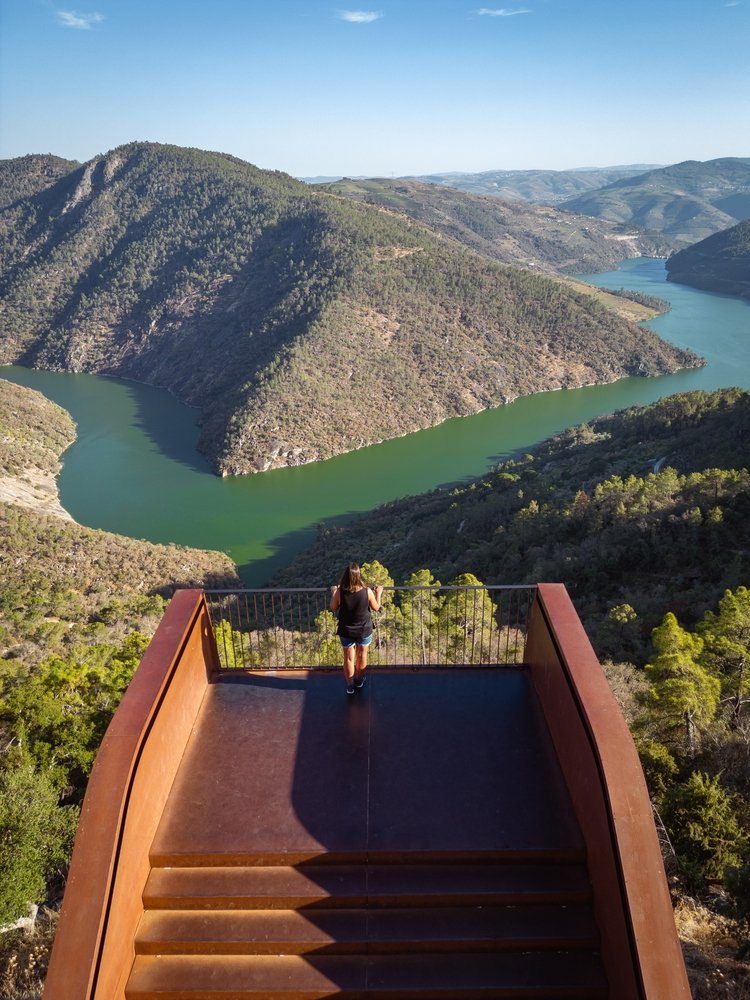 On your way to Tua, you pass by Miradouro de Casal de Loivos, a 10-minute drive from Pinhão train station.
Further north, you can also check out the Miradouro Vale de Mendiz, which offers a spectacular panoramic view of the terraced vineyards.
Roughly 15 minutes before Tua, you can take a quick detour (and I mean quick, it only takes a few minutes) to check out the Ujo Observation Deck, just outside the town of São Mamede de Ribatua.
As you drive back south toward the river, you will also pass by Miradouro Ilha do Tua.
A basic rule of thumb for Portugal: any time you see the word miradouro, go — you won't regret it.
Tua is famous for the Tua river, which flows into the Douro just west of the town.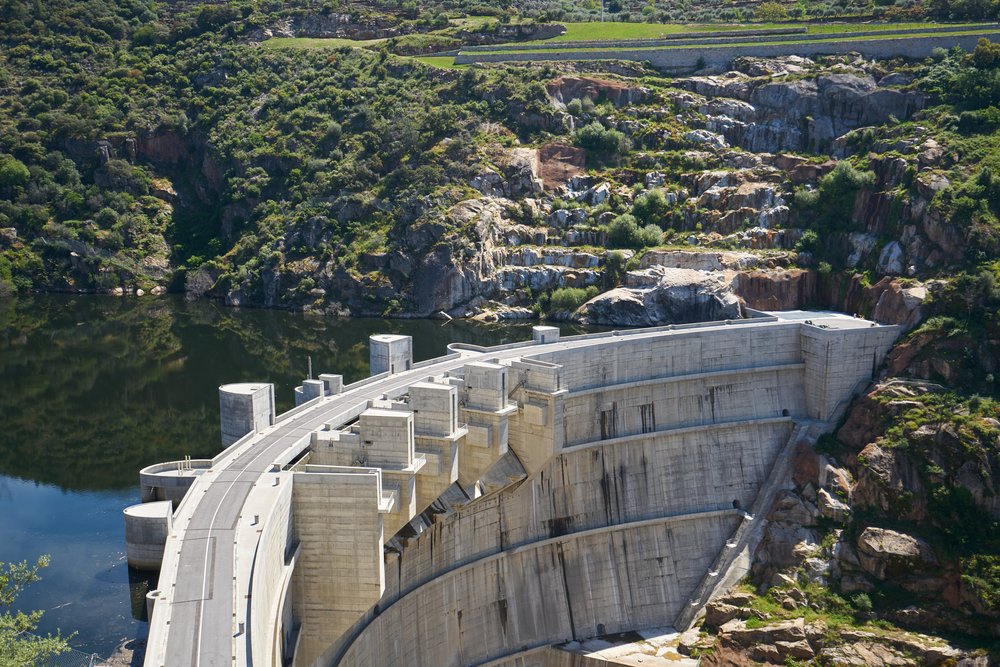 Right before the two rivers merge, you can see the massive Tua Dam.
Stop by Miradouro Barragem do Tua to check out the striking view of this architectural marvel!
Along the Douro riverbank, you can stroll along a walkway between the Tua River and the park just east of the train station.
Drive from Tua to Vila Nova de Foz Côa.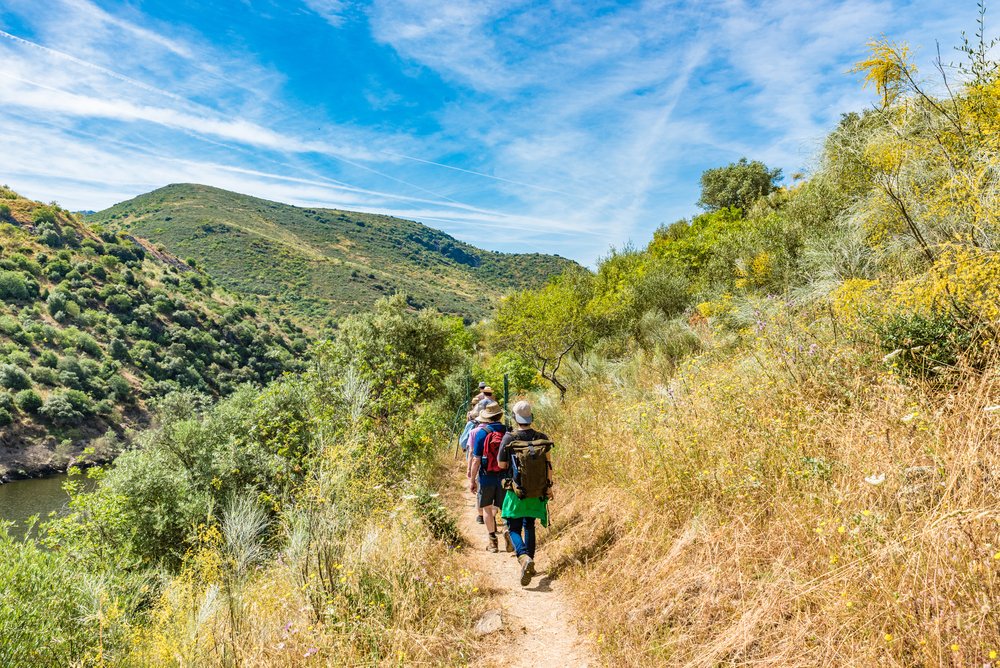 From Tua, make your way to Miradouro de São Salvador do Mundo.
The viewing area is on the opposite riverbank from Tua, but you'll have to drive north to Parambos and then back south to cross the Douro on the Valeira Dam.
After admiring the view, keep driving for about an hour to reach the city of Vila Nova de Foz Côa.
The city is home to the Parque Arqueológico do Vale do Côa, an archaeological park with a modern museum and a restaurant overlooking the Douro Valley.
Have lunch in Vila Nova de Foz Côa.
If you visit the archaeological park, you can stop for lunch at the on-site restaurant, Restaurant Coa Museu.
Alternatively, you can simply head back to the city for a wider range of restaurant choices.
Try the hearty meals at the small family-owned Restaurante Tá-se bem or enjoy delicious dishes at the more modern Aldeia Douro Restaurante.
After lunch, it's time to explore the city for a bit before getting back on the road.
Visit the Igreja Matriz de Vila Nova de Foz Côa and check out the view from Miradouro do Emílio dos Santos.
Drive from Vila Nova de Foz Côa to Pocinho.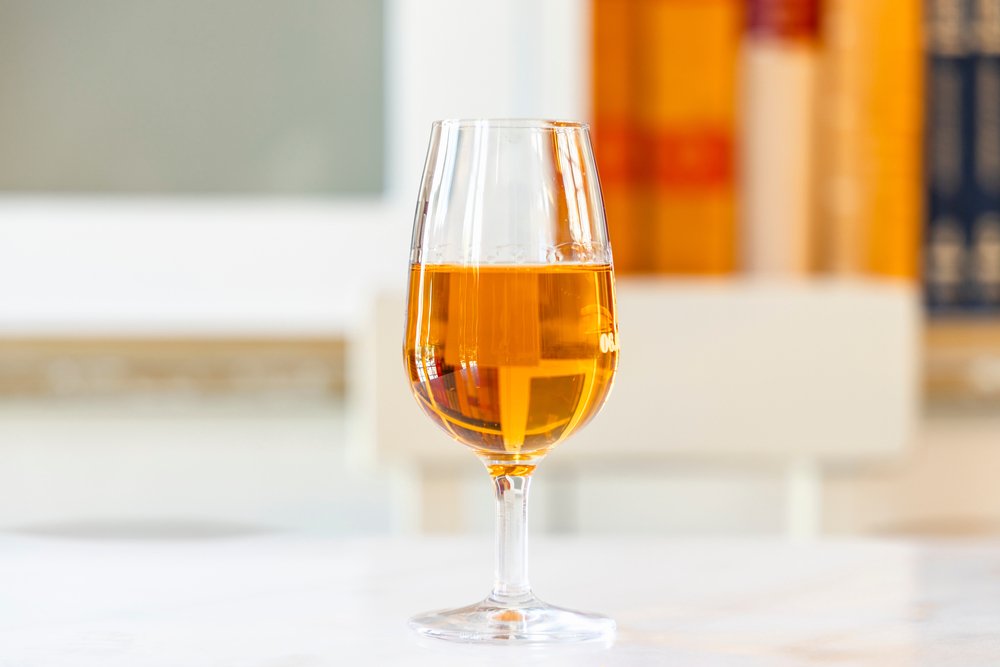 The lovely Pocinho is a small village 10 minutes north of Vila Nova de Foz Côa.
This peaceful village doesn't have many attractions, but it offers some of the most spectacular views of the Douro Valley.
Walk around the village, check out the final station of the Douro railway, and drive to Barca Velha Viewing Point.
If you're up for one wine tasting, head to the fantastic Quinta do Vale Meão.
Lastly, you can enjoy one of the prettiest swings overlooking the Douro Valley, Baloiço do Sobreiro, just a 20-minute drive north of Pocinho.
For your second night in the Douro Valley, you have two great options.
Have dinner and spend the night in Vila Nova de Foz Côa or book a room at the beautiful Quinta Vale de Carvalho for a peaceful stay immersed in nature, just half an hour from Pocinho.
Suggested Accommodations:

Luxury: Quinta Vale de Carvalho for a lush, luxurious stay in a secluded country house with the most beautiful infinity pool you can imagine

Mid-Range: Bairro do Casal – Turismo d'Aldeia for a stay in a gorgeously renovated country house with a pool and stunning views

Budget: Casa do Largo da Igreja for a cozy vacation rental house with exposed stone walls in the heart of town, near the church
More Places to See in the Douro Valley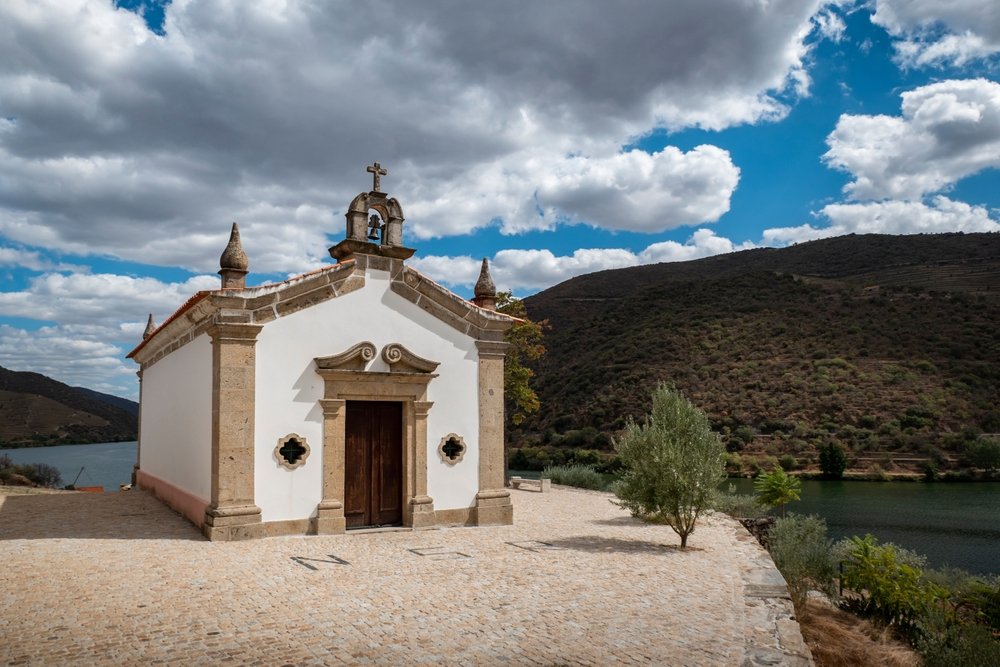 If you have time on your way back, you can stop by a few more scenic views, towns, and attractions.
These are spread across the valley on both sides of the river, so unless you've got all the time in the world, you may need to pick the ones that are on your way.
Between Pocinho and Tua, on the northern shore of the Douro, you can stop by the Castle of Carrazeda de Ansiães and the Miradouro Rota do Douro.
Both sights require a detour from the main road connecting the two villages, so plan your time accordingly.
Close to Peso da Régua, visit the city of Lamego and the historic village of Ucanha.
Lamego is a small city, and home to the Baroque Santuário de Nossa Senhora dos Remédios, a 12th-century cathedral, as well as the medieval Castle of Lamego.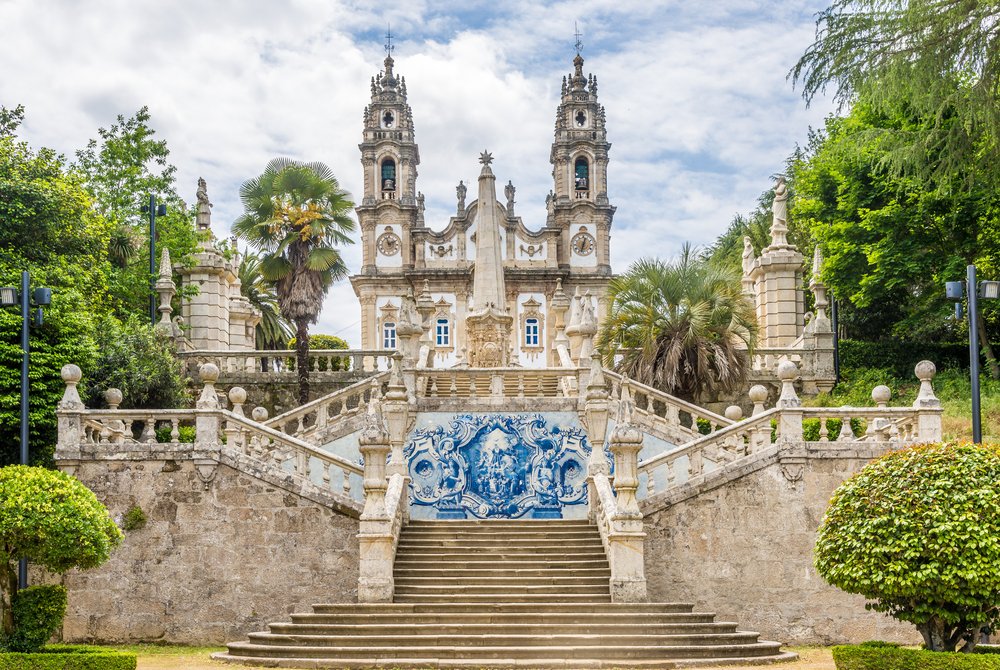 Just south of Lamego, Ucanha is a little medieval village better known for the 14th-century bridge and fortified Tower of Ucanha.
Last but not least, ten minutes south of Ucanha, you can visit the Mosteiro de São João de Tarouca.
The 12th-century monastery was the first of the Order of Cistercians to be built in Portugal.
While just a few ruins of the monastery remain, you can still visit the beautiful church, Igreja do Mosteiro de São João.
You can visit the church for free, but there's a small fee to visit the monastery ruins.
These sights should have you covered for a pretty complete visit to the Douro Valley, but trust me, there's so much more to discover!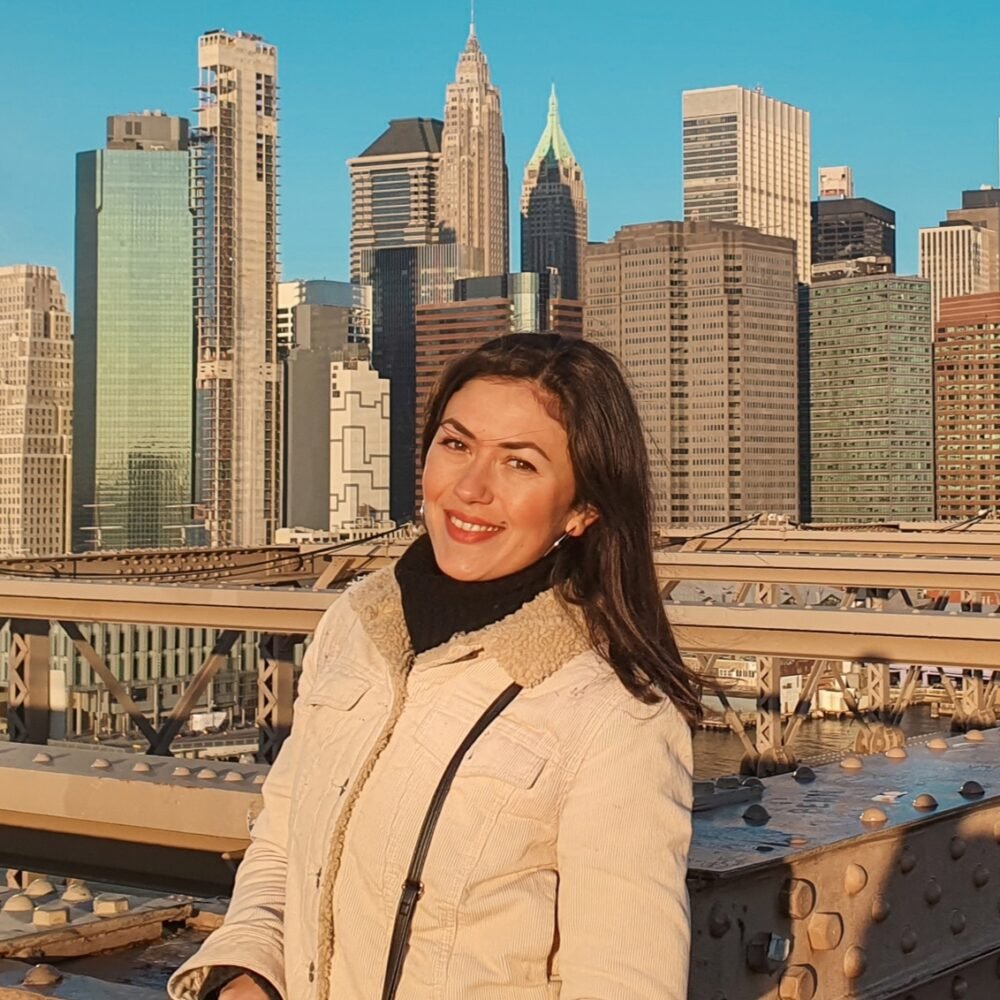 Roxana is a Romanian-born freelance travel writer who has lived in Italy for over 15 years. She has a Master's in Journalism and a Bachelor's in Film Studies, and she studied at Università degli Studi di Roma Tre. Besides her native Romania, Roxana has lived in Rome, Lisbon, and Berlin, and she has traveled through much of Europe in search of hidden gems, history, and culture.