For the ultimate Sicilian souvenir, consider booking one of the best cooking classes in Palermo – that way, you can bring a taste of Sicily home with you, time and again.
Home to the opulent Massimo Theater, the historic Norman Palace, and so much more, Palermo is many people's first port of call in Sicily.
Most importantly for foodies, the food in Palermo is simply out of this world – so why not learn from a local with a Palermo cooking class?
Sicilians have an eye for picking out the best ingredients, treating them simply to make exquisite dishes. Why not learn from the best?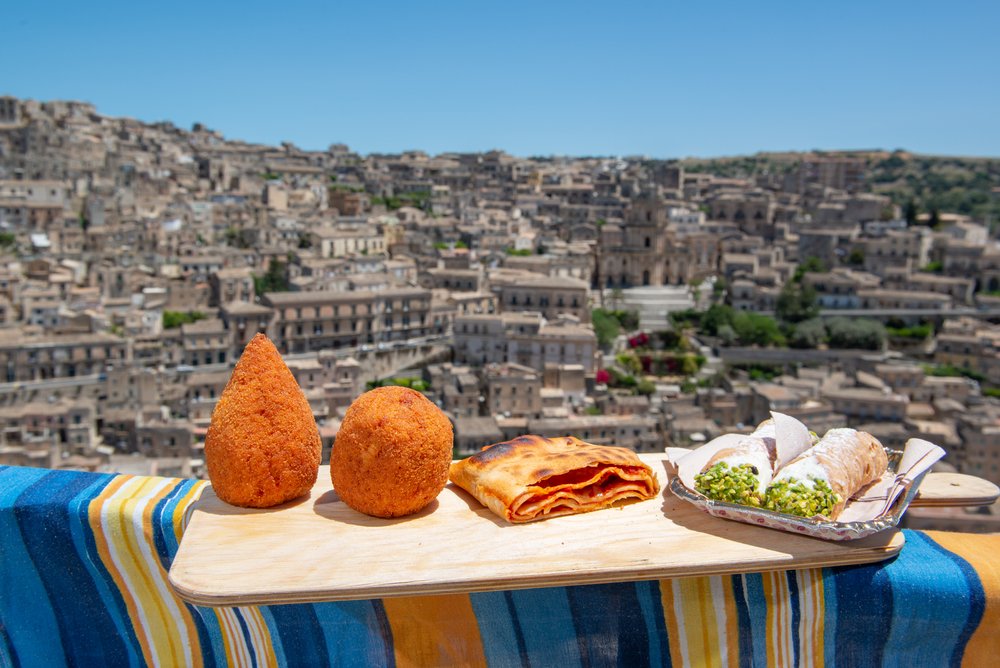 Note: This post contains affiliate links, which means I may receive a small commission if you purchase something through one of these links. Thank you for supporting the free content on this site! For more information on affiliate links and cookies, see my disclosure page for more details.
You can have pasta anywhere in the world, but very few places do it the way Sicily does, utilizing the island's rich land and sea resources!
And it's not just pasta! Sfincione and arancini are just two of the mouth-watering delicacies Palermo is known for.
Luckily, you can learn how to make some of these culinary masterpieces in your own home!
Just take one of these cooking classes in Palermo and let the masters show you how it's done. No more overpriced, underwhelming Italian takeaway!
The Top 10 Sicily Cooking Classes in Palermo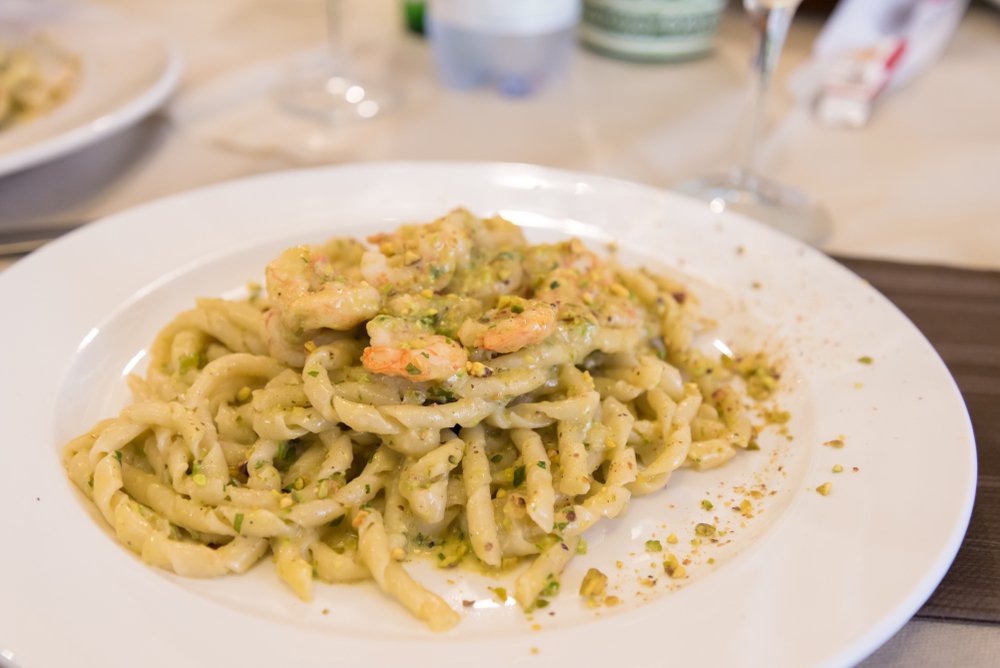 ⌛ Tour Length: 4.5 hours | 🌟 Rating: 5/5 stars (45+ reviews) | 👩‍🍳 Book Now
This cooking class in Palermo covers a lot of ground in about five hours. There's lots to take in, but every minute is worth it!
First, you'll be shopping for ingredients at a local farmers' market to get the ball rolling.
That means you'll be nice and hungry before you even start, as you eat with your eyes wandering through the market!
The food in Sicily is a bit different than in mainland Italy. Your host will give you a bunch of fun trivia on what makes Sicilian dishes special!
"The wonderful chef who shopped for ingredients at the Market and taught me how to cook them. I was a solo traveler and Patrizia made me feeL right at home. A beautiful covered balcony where we cooked and drank Sicilian wine. I am preparing my own Sicilian meal in my home from her cookbook, Seriously Sicilian. I love it and it is a beautiful book. I highly recommend this adventure."

Read More Reviews Here!
The meals may change with the seasons, but they're always delicious and fresh. Here's an example class itinerary:
After making a caponata salad, next up is learning how to prepare busiate.
You can think of it as a kind of long macaroni. It's eggless too, so this is a great class for vegans!
Once you're done cooking, you get to enjoy your meal and a tasty dessert, along with a glass of wine.
To make things even more special, this Sicily cooking class is held in a historic 18th-century building. Be sure to bring a camera to snap some photos inside!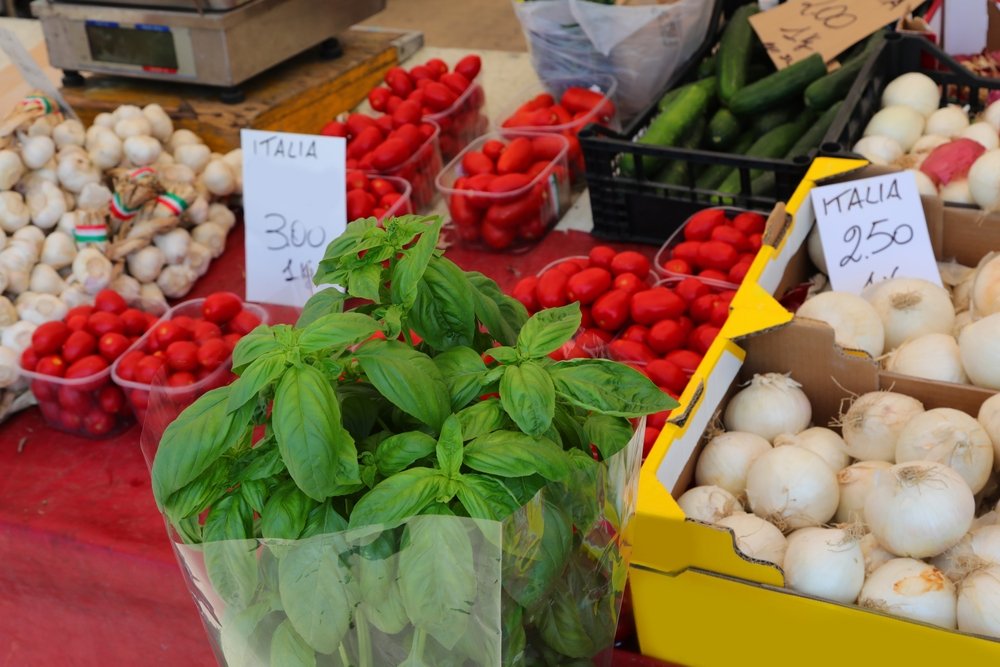 ⌛ Tour Length: 4.5 hours | 🌟 Rating: 5/5 stars (120+ reviews) | 👩‍🍳 Book Now
It's hard for a single class to cover every regional delicacy. Still, this cooking class in Palermo comes pretty close!
After a quick trip to the old town market, you'll have all the ingredients you need to make a delicious four-course Sicilian meal.
The starters includes panelle, arancine al burro and carciofi. There's really nothing like these anywhere else in Europe, even on the Italian mainland!
"WOW what a great class! Michael is incredibly knowledgeable and shared many useful cooking tips throughout the class. The meal was a delicious and a joy to cook. We did a few other great activities while in Palermo and our family agrees this class was our favorite. It is a MUST do while in Palermo. Thank you Michael and Melissa!"

Read More Reviews Here!
Naturally, you'll go over some amazing pasta recipes. There's also involtini al carne, a stuffed meatball that's one of Sicily's most beloved dishes.
And you'd better save room for dessert, because there are three different kinds!
If you need a break from all the cooking and eating, you can also enjoy a cup of coffee and some homemade liquor!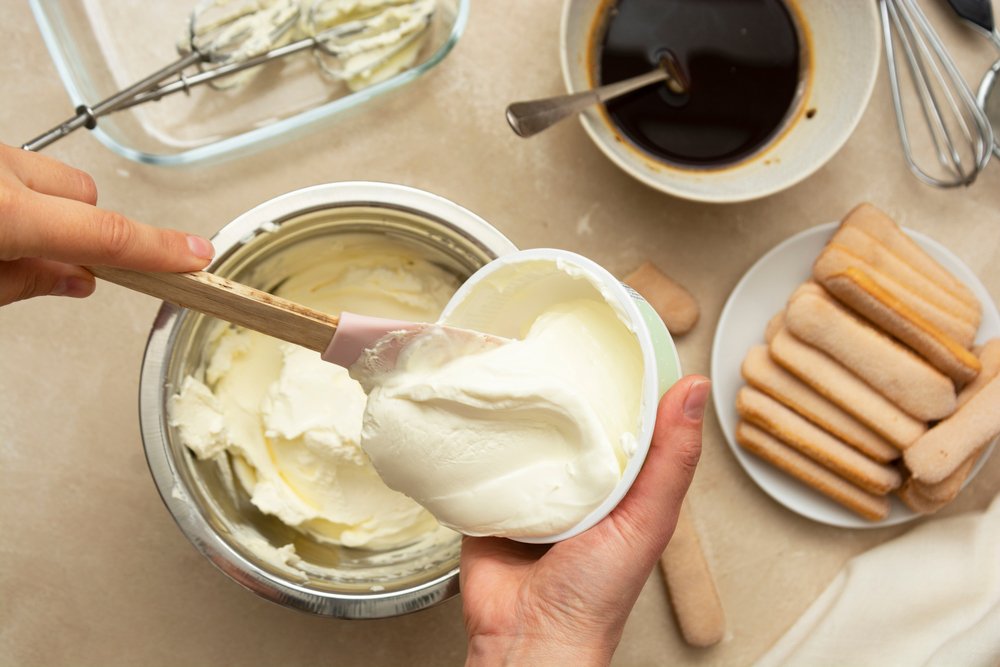 ⌛ Tour Length: 3 hours | 🌟 Rating: 5/5 stars (15+ reviews) | 👩‍🍳 Book Now
Visit the home of this exquisite Sicilian chef for one of the best cooking classes in Palermo!
You'll be in the company of Alessandra, Nicola, and their wonderful children as you cook. What better way to get to know an Italian family than cooking with them in their home?
Since it's in their private home, you'll be given the exact location after booking. Still, you can rest assured there's plenty of public transportation in the immediate area.
"The food we made was so tasty, our host made everything super easy and fun and helped us all get to know one another and to feel like we could make this delicious meal ourselves!"

Read More Reviews Here!
Before you start, you'll get to know the family over snacks and some quality Italian prosecco.
The hosts will teach you how to make two different kinds of pasta, based on recipes that go back several generations.
You'll even learn how to make tiramisu, arguably the most iconic of all Italian desserts!
To finish off the evening, you and the other students will take some time to enjoy each other's cooking.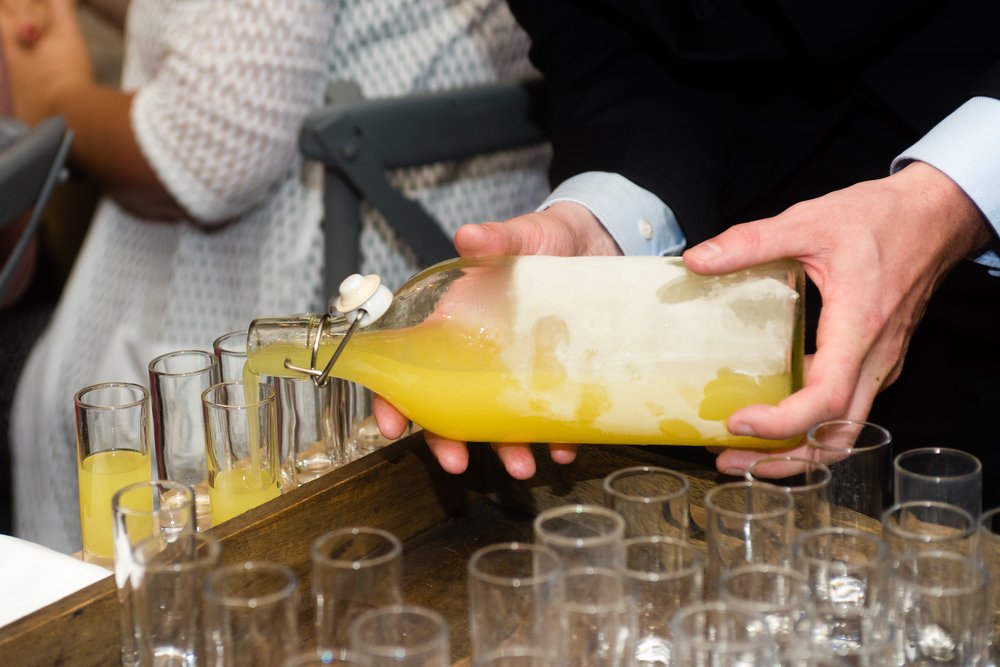 ⌛ Tour Length: 4 hours | 🌟 Rating: 5/5 stars (10+ reviews) | 👩‍🍳 Book Now
Whether you're a solo traveler or you're with a group, this is one of the best cooking classes in Palermo.
The magic starts at the historic Capo market, where you'll get all the groceries you need for a delicious Sicilian feast.
This is also the meeting point for the class, but for an extra fee, you can arrange to be picked up from someplace else.
The class goes over three traditional dishes. You'll start with caponata, the king of Sicilian salads!
The main course is busiate with pesto trapanese. Vegetarians will really get a kick out of this class.
"Patrizia has a clear passion for meeting people and cooking. She graciously welcomed us into her beautiful home. The food, drink, and conversation was superb, enhancing our experience. Our trip to Palermo would not have been the same without it!!"

Read More Reviews Here!
The class ends with a cassata-making tutorial. It's hard to resist a pie filled with delicious ricotta cream!
The first two courses are vegan, and the third is vegetarian, so if it's great for all sorts of plant-based eaters, and even vegans if you don't mind skipping dessert.
Once you're done with all the learning, you get to enjoy some limoncello made with the chef's lemons.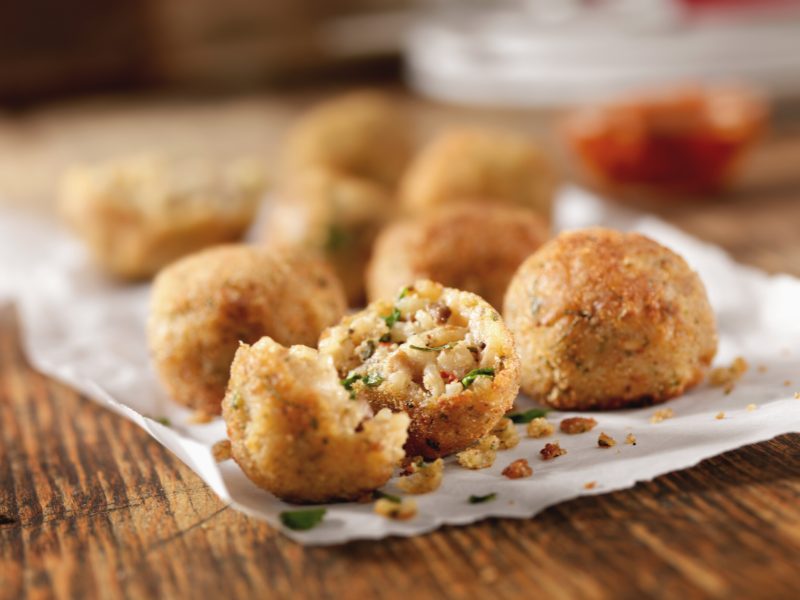 ⌛ Tour Length: 4.5 hours | 🌟Ratings: New! | 👩‍🍳 Book Now
Street food is a pretty big deal in Sicily. Here's a cooking class in Palermo to learn how to make those tasty delicacies Sicilians love to eat on the go!
Maria Pia will start the class off by teaching you to make panelle, chickpea fritters that you can't help but binge!
The centerpiece of the lesson is learning to cook Sicilian rice balls, aka arancini. You'll be stuffing them with meat sauce for the true Palermo experience!
You'll also learn to make jelly, although the exact flavor will depend on the season.
Visiting in the summer means you'll be making watermelon jelly. In the winter, it's either mandarin or orange.
You need at least one partner to book this class, so it's a great pick if you're with your significant other or your travel buddy.
Besides, the class finishes around lunchtime, so you'll still have a full afternoon to yourselves!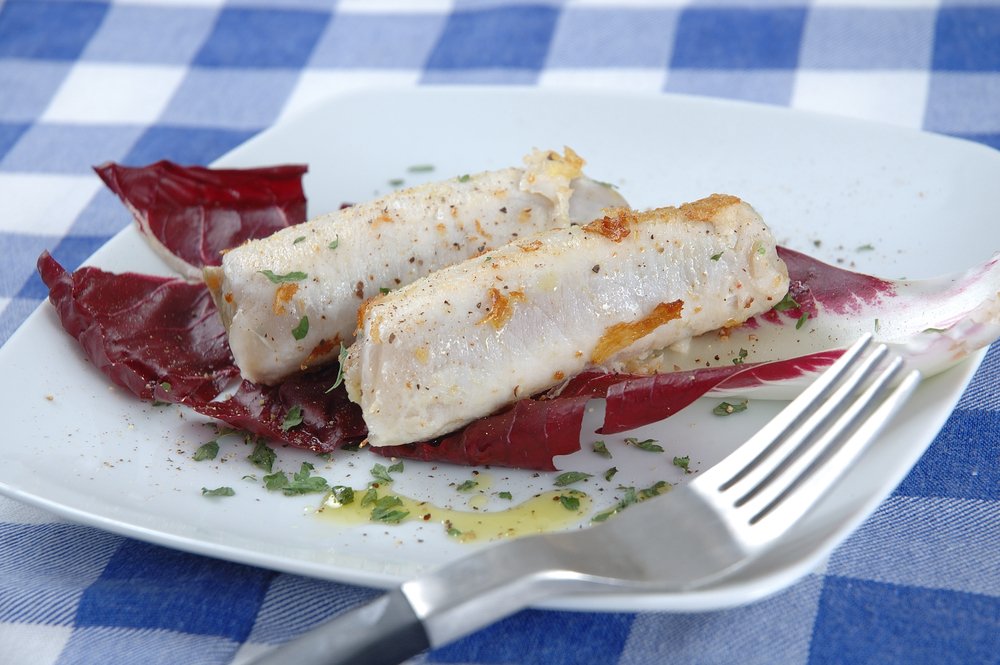 ⌛ Tour Length: 3.5 hours | 🌟Ratings: New! | 👩‍🍳 Book Now
Sicily has amazing pasta, fish and seafood, and the best cooking classes in Palermo cover every category!
You'll have about 30 minutes to enjoy some coffee or limoncello as you get to know Chef Antonio.
Sicilian bolognese sauce is to die for, but you can also learn to make pasta with mussels here.
Next comes involtini, or "little bundles." Using either swordfish or veal, you'll learn to make some amazing rolls!
Finally, semifreddo al pistacchio for dessert is the perfect way to conclude the lesson.
This is a partially frozen whipped cream cake filled with (you guessed it), pistachios.
After enjoying a nice dinner together, Antonio will send you off with a complimentary bottle of wine to remember him by!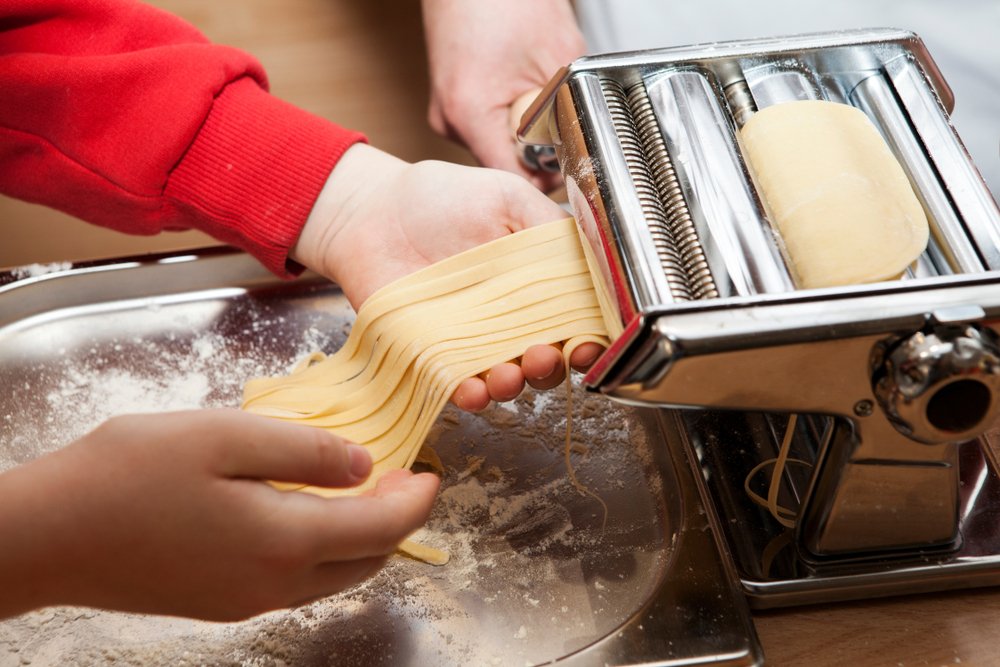 ⌛ Tour Length: 4.5 hours | 🌟Ratings: New! | 👩‍🍳 Book Now
Maria Pia makes another appearance on the list of the best cooking classes in Palermo!
The first step to any Italian cooking class is learning to make pasta. You'll be making pasta alla Norma, a pasta with lots of eggplant, tomato, and cheese!
Next up, Mamma Pia shows you how to make the real-deal Italian meatballs with a tomato sauce.
Of course, you can't forget about the cannoli for dessert. Really hits the spot after an afternoon of cooking!
After enjoying your meal together, the Mamma Corleone chefs will send you off early in the evening.
The school is right in the center of Palermo, so feel free to enjoy an exciting night out in town!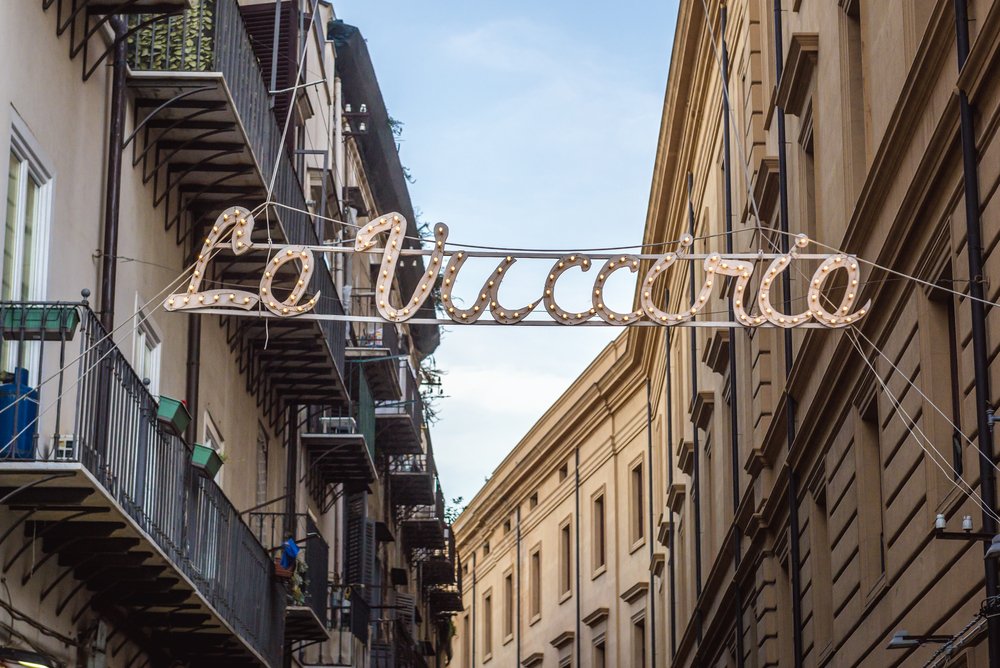 ⌛ Tour Length: 5 hours | 🌟Ratings: New! | 👩‍🍳 Book Now
This cooking class in Palermo is held at one of the swankiest schools in town!
The class is kid-friendly and easy on the wallet, so it's a great deal for a traveling family!
After some early-morning grocery shopping at Vucciria Market, it's time to get started on a four-course meal.
The chef will go over a number of dishes and will teach you how to make pasta from scratch.
And yes, vegetarian options will be included!
After all the hard work, enjoy an aperitivo and try out your cooking.
Lunch also includes a selection of wine, and some homemade limoncello at the very end. Now that's hospitality!
The class might be long, but you'll get a booklet to remind you of all the recipes you've learned!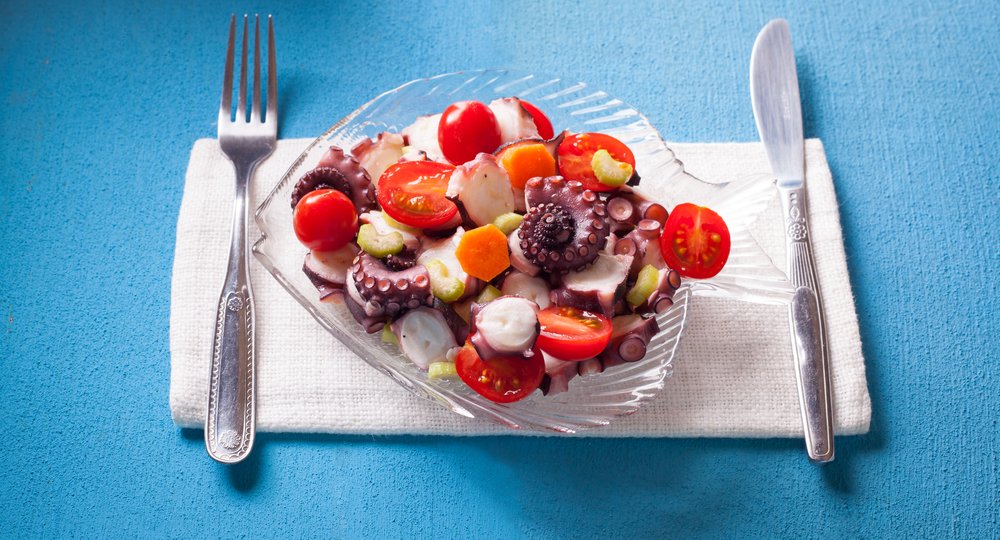 ⌛ Tour Length: 4.5 hours | 🌟Ratings: New! | 👩‍🍳 Book Now
What's better than learning to cook a four-course meal? A Palermo cooking class that lets you pick what you want to learn!
Just the starters menu is enough to make your head spin. You can play it safe and learn to make caponata or shake things up with an octopus salad!
After learning how to make pasta, you get a crash course on how to prep a topping of your choice.
You'll have about a dozen picks, ranging from tomato sauce to cauliflower and cuttlefish black ink. Talk about options!
For the main course, the options are mostly meat or fish-based. There really is something for everyone here!
Finally there's dessert. Take your pick between cheesy, creamy, or fruity, and get to learning!
If there are other people taking the class with you, you can exchange meals at the end and try a bit of everything!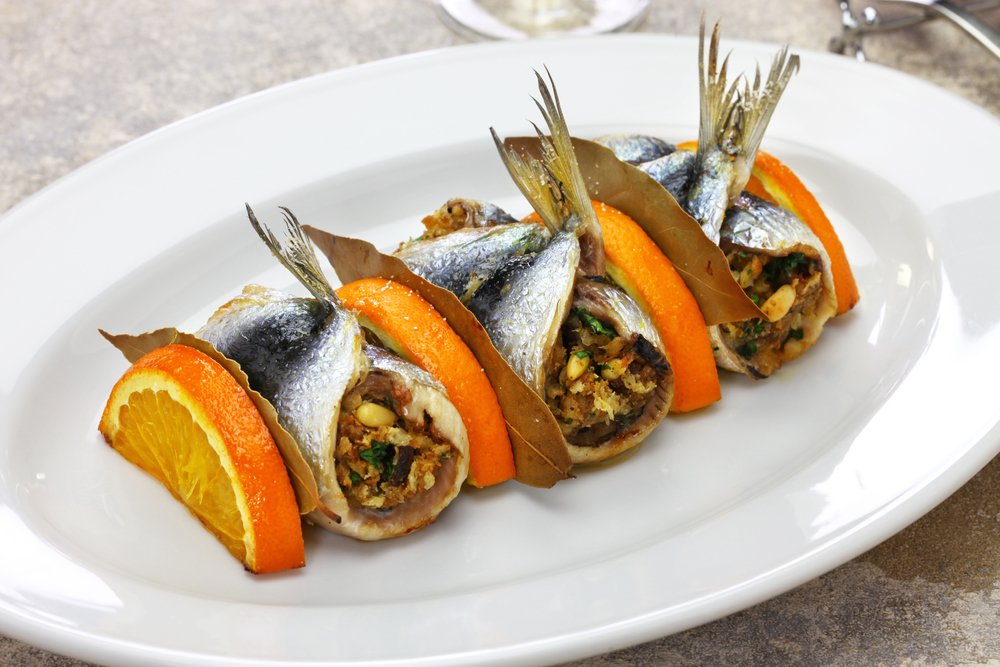 ⌛ Tour Length: 4.5 hours | 🌟Ratings: New! | 👩‍🍳 Book Now
Any cooking class in Palermo with "mamma" in the name has got to be a winner. Especially if that mamma is Maria Pia!
The school is located near the Palermo Cathedral. You may want to head out early and do some exploring before the meet, since this is one of the top landmarks in Palermo!
Davide and Maria Pia have a deep respect for Italian culinary tradition. They love sharing their knowledge of Sicilian specialties with curious tourists like yourself!
You'll go over a whopping four dishes in under five hours, all made with local ingredients.
In true Italian fashion, there are two main courses. The first is shrimp pasta with pistachio pesto — a Sicilian favorite — and the second is a traditional fish dish.
Of course, every good Italian meal ends with dessert. Cannoli, anyone?
Also, the groups here tend to be pretty small. That means plenty of one-on-one time with the amazing hosts!
Allison Green is a former educator turned travel blogger. She holds a Masters in Teaching and a B.A. in English and Creative Writing. Her blog posts merge her educational background and her experience traveling to 60+ countries to encourage thoughtful travel experiences that both educate and entertain. She has been a speaker at the World Travel Writers Conference and her writing, photography, and podcasting work has appeared in National Geographic, CNN Arabic, CBC Canada, and Forbes, amongst others. Now based in the San Francisco Bay Area where she grew up, she has also lived in Prague, Sofia, and New York City.