Not sure where you want to travel in the USA in spring?
Here are 22 incredible spring break destinations in the US, from coast to coast, and Alaska and Hawaii too!
Best Spring Destinations in the USA
Washington, DC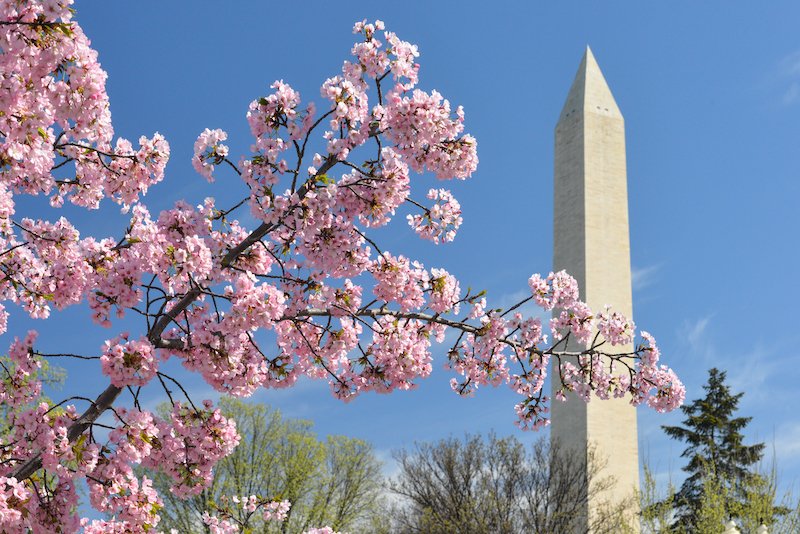 Note: This post contains affiliate links, which means I may receive a small commission if you purchase something through one of these links. Thank you for supporting the free content on this site! For more information on affiliate links and cookies, see my disclosure page for more details.
Contributed by Megan Starr of Virginia Travel Tips
Washington DC is one of the most famous places to visit in the US during spring. It offers an array of different things to do and one of the most famous flower festivals in the world.
The main reason travelers jaunt off to Washington DC for spring is the famous National Cherry Blossom Festival which is celebrated during spring in honor of the Japanese sakuras that were gifted to the United States by Japan in 1912.
The blossoms appear on different days annually, but the festival takes place from around March 20 until April 10, so you can be almost guaranteed that they will blossom some time during those dates.
Throughout the festival, many smaller events will take place in Washington DC to cater to the guests coming in from all over the world.
Hotels from the entire region from Arlington, Virginia to Bethesda, Maryland will offer shuttle services, Cherry Blossom tours, and even blossom-inspired cocktails to guests to celebrate the event.
Another reason to visit Washington DC during spring is that it is the perfect time to take advantage of the incredible museums the city has to offer before summer holidays take place and the museums are crowded with families.
The Smithsonian Institute's museums in Washington DC are free and renowned as some of the best museums in the world. Visiting DC's museums is an excellent thing to do during the unpredictable spring weather.
Springtime in Washington DC is a fantastic time to visit the US capital city.
Ojai, CA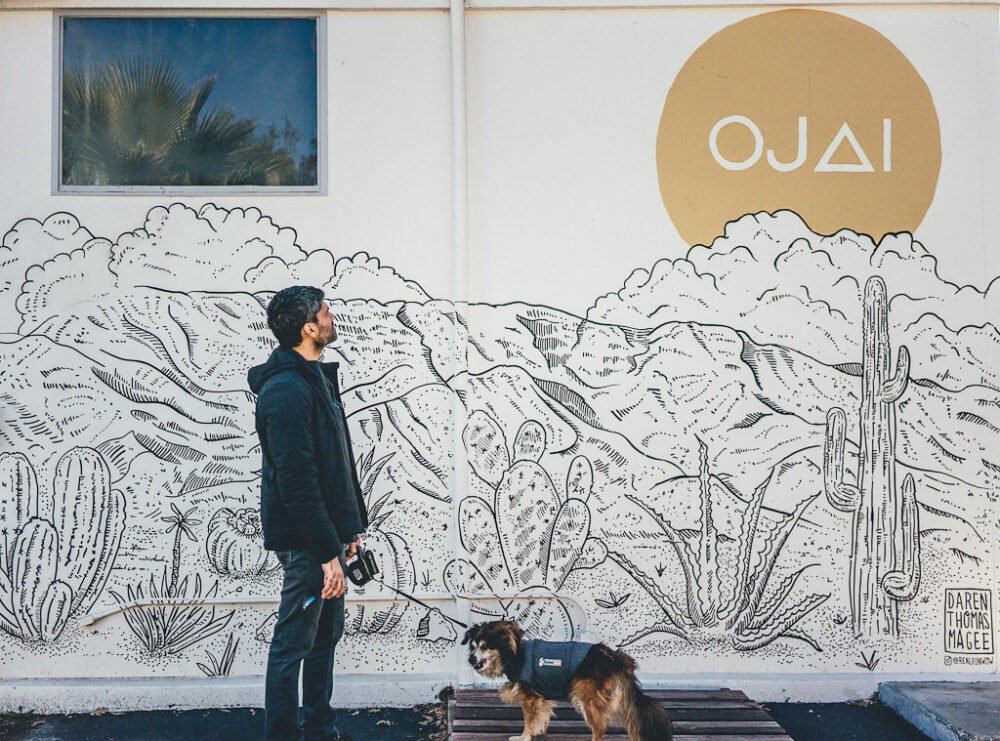 Contributed by Paroma Chakravarty of Yr of the Monkey
The city of Ojai in Ventura County is a mere 1.5 hours drive from Los Angeles and makes for a fabulous day trip from LA.
Located in the valley of the Topatopa Mountains, Ojai is well known for its quirky local stores and a strong art scene, with the Ojai Art Center being the oldest non-profit art center in the state.
If you're ever in Ojai, I highly recommend a walk through Libby Park (Ojai's patch of green in downtown), checking out the many arcade stores, kombucha tasting at the local Revel Kombucha Bar, hanging out at Bart's Books and enjoying some delicious food at The Nest, The Farmer and the Cook and Lebanese Ojai Rotie.
Summer can be oppressively hot in this landlocked California city, but spring is the perfect time to visit with not one, but two local festivals to enjoy.
The first is the famous pixie tangerine festival in April when the Ojai tourism board plans several events around the harvesting and sales of these locally grown, highly sweet tangerines favored by Ojai's unique microclimate.
The second Ojai spring festival to watch out for happens in late May with the Ojai Art center organizing the very popular Annual Art in the Park festival in Libby Park. This festival is attended by artists from all over the world. The Art in the Park event boasts of live music and food along with an art exhibition by students.
North Texas, TX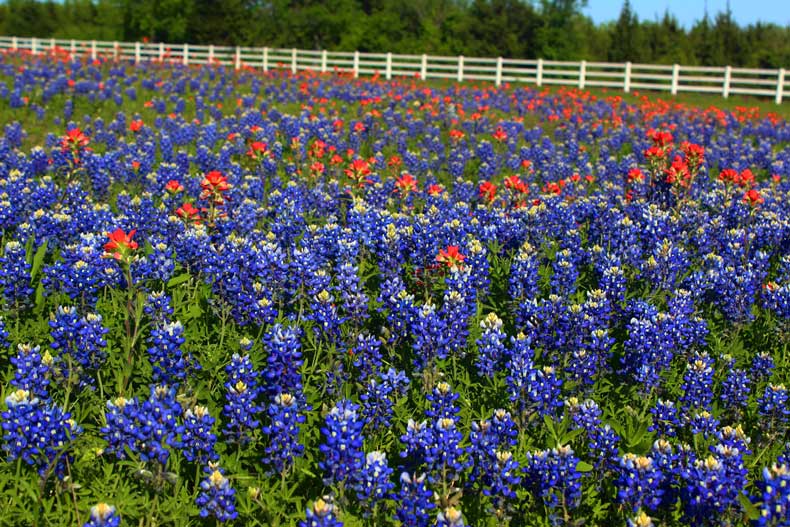 Contributed by Melissa from Parenthood and Passports
North Texas not only has an incredible climate in spring, with warm temperatures that are perfect for sightseeing and outdoor dining, but this region of Texas also becomes a canvas of color as wildflowers spring up along the sides of the highways and blanket fields and pastures as far as the eye can see.
The region, which is home to the Dallas-Fort Worth metropolitan area, is also home to the official Bluebonnet City of Texas.
From early-March to early-May, just 30 minutes outside of Dallas, the small town of Ennis draws thousands of people all seeking beautiful fields of vibrant blue flowers known as Texas Bluebonnets.
The town hosts a fun Bluebonnet Festival each spring with live music, food booths, and local vendors selling crafts, but the real draw to the town is the Ennis Bluebonnet Trails.
The 40-miles of trails take you through rural, country roads where fields of bluebonnets span the horizon. Driving along the scenic route, you'll pass longhorns, picturesque barns, wineries, antique shops, and plenty of idealistic photo opportunities.
Aside from Ennis, there are plenty of beautiful places to visit in North Texas, including the Dallas Arboretum, where half a million tulips bloom each spring.
There is also the town of Grapevine, where you have indoor water parks, and amusement parks that are great if visiting North Texas with kids, even on a rainy day in spring.
With so much to do in North Texas, you could easily spend a full week exploring North Texas and its many towns and cities.
Austin, TX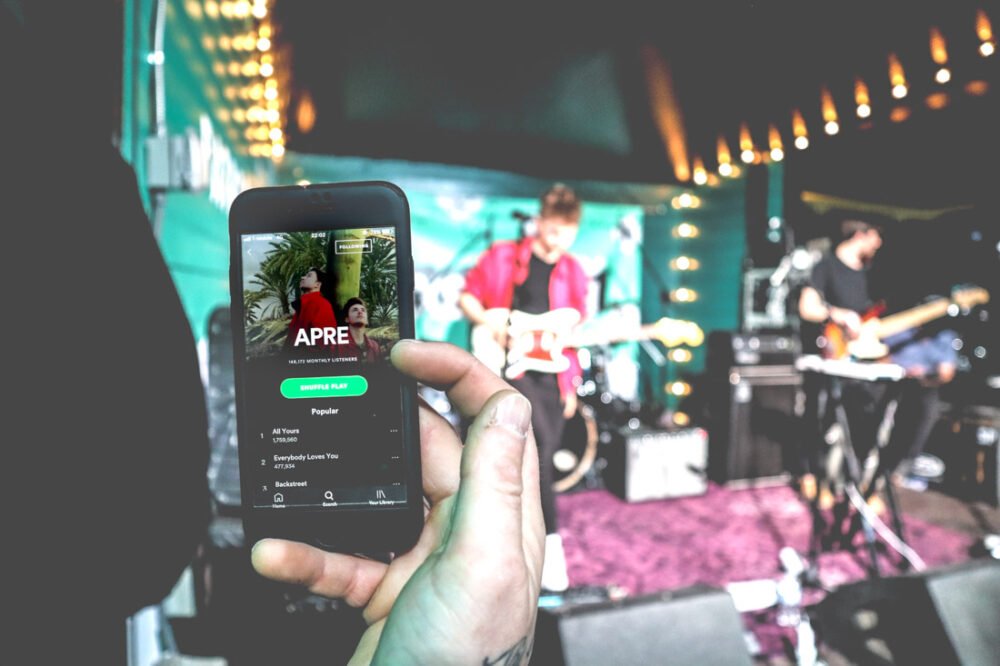 Contributed by Gemma Armit of Two Scots Abroad
Are you a music, movie, and tech fan? Or do you own a business and are ready to mingle with industry giants? Add South By Southwest to your bucket list for spring.

In March, key players, thinkers and those who want to be signed attend the 10-day festival in Austin, Texas to learn, swap business cards and have fun.

Since the event is sponsored by huge commercial businesses, many events are catered for which means lots of free drink and music gigs.

Stages, bars, cafes and theatres are packed with some shows being headlined by huge names. However, one of the best things about attending is discovering the 'next big thing.

Hollywood celebrities attend too. In 2019, David Tennant and John Hamm were part of a panel discussing their new Amazon Original show, Good Omens. For badge holders, there was a massive party with free drink and food.
If you don't like crowds, then SXSW isn't for you. This is one of Austin's busiest times and SXSW hotel prices hit three times the price of an ordinary trip so take that into consideration when budgeting.

However, the amount of free activities can offset hotel and Airbnb prices.

To top off such a fun festival, the skies are blue and it is warm enough for just t-shirts during the day. Bliss.
Phoenix, AZ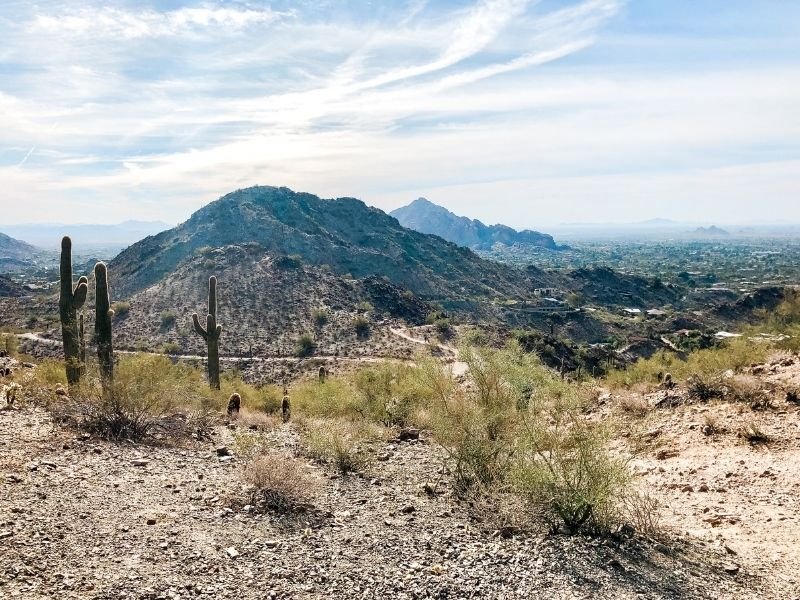 Contributed by Sam of My Flying Leap
Phoenix, Arizona is an amazing city to visit in the spring as you can watch the desert bloom with wildflowers. Boyce Arboretum and the Desert Botanical Garden do a great job showcasing the desert's beauty.
Outdoor life is celebrated in the springtime. Locals and tourists alike flock to the many restaurants in Phoenix as most have outdoor patios or large glass windows that open to enjoy this glorious time of year. It's a foodie's paradise with lots of amazing restaurants.
Hiking is a popular thing to do in and around the city. There are large desert parks in all parts of the city. Take a day trip to the beautiful red rock buttes of Sedona or visit the 14k-foot Humphreys Peak in Flagstaff if you're up for a real challenge.
If you're a baseball fan, spring training is a big hit in Phoenix, and 15 teams come to practice here. If golf is more your sport of choice, there are over 200 beautiful courses to choose from, most of which are public.
The spring is festival time and the Phoenix calendar is filled with cultural and heritage festivals, food and beer, western, and more. Though the fall and winter are also great times to visit Phoenix, the springtime is when this city really comes alive.
South Beach Miami, FL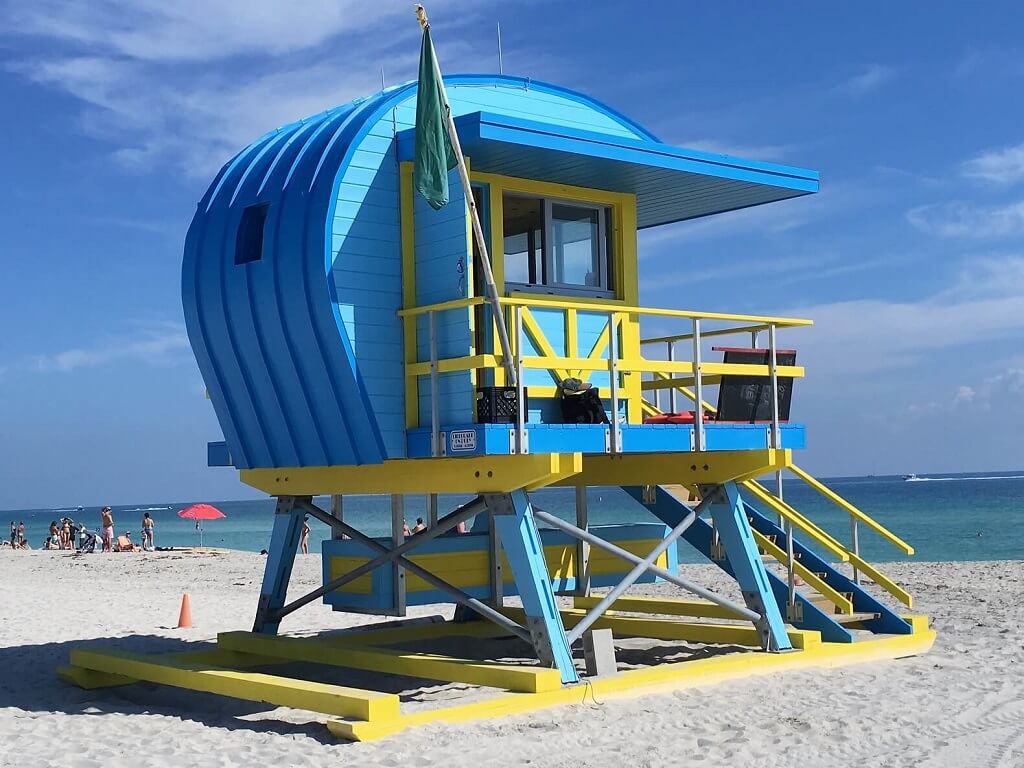 Contributed by Talek Nantes of Travels with Talek
South Beach is an area on the southeastern tip of Miami Beach in Southern Florida. The best time of the year in SOBE is springtime when the weather ranges from a high of 70 degrees F to the low 80s. Ahhh…that's beautiful weather! Springtime avoids the sweltering summer heat when the temperature can hit the 100s.
One other advantage of visiting South Beach in the spring time is that the hotel prices are lower than the winter rates because the snowbirds have largely left town.
This applies to the higher end hotels that can easily go for upwards of $300 as well as the hostels that sell for about $40 per night. It is easier to get into clubs as they are less crowded and restaurant reservations are also more available for the same reason.
Springtime is also when the city puts on many of its top fairs, festivals, and activities. The Miami Film Festival in March has been gaining popularity and Miami Music Week also continues to grow.
There is so much to do in SOBE. The restaurants range from high end like the iconic Joe's Stone Crab to yummy street food.
The nightlife is legendary, there are cute little museums to visit and interesting streets to explore. Finally, the beach is one of the best in the United States.
South Beach is a great option for a springtime break.
Asheville, NC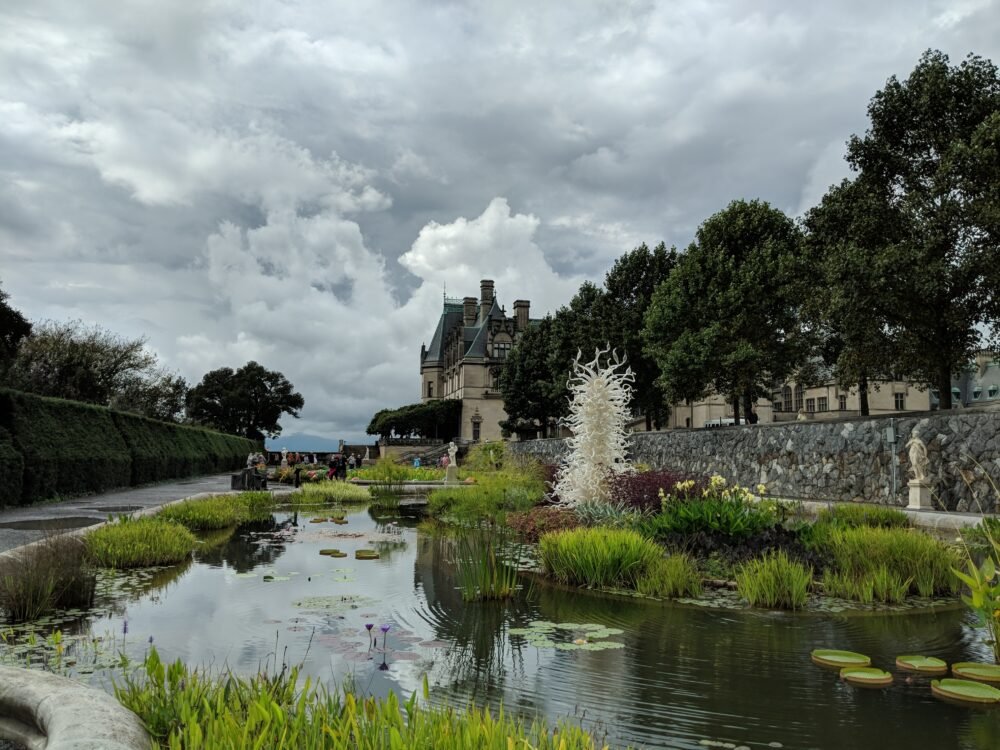 Contributed by Stephanie Woodson from Explore More, Clean Less
Asheville is a bustling mountain town in western North Carolina that is a popular vacation destination year round, but spring is one of the most exciting seasons to visit for hiking!
Temperatures are mild and the foliage is lush; spring wildflowers and mushrooms are exciting to spot while exploring on the trail or driving along the famous Blue Ridge Parkway's scenic curves.
Tourists will enjoy mountain views at relatively low altitudes so there's no fear of altitude sickness and special gear isn't usually necessary to hit the trails.
Spring rain also translates into full, rushing waterfalls; there are hundreds in the area both along hiking trails and roadside so there's something for everyone.
Folks who prefer to enjoy nature from paved paths and manicured gardens will enjoy the bright tulip blooms at the Biltmore Estate, a grand estate with cares of green space.
Asheville also has an energetic local art district and downtown, and visiting during spring lends itself to walking around exploring artist studios or listening to live music.
Many breweries and restaurants have outdoor seating so you can practically spend your entire visit soaking up the mountain air and sun.
Most of the smaller cities surrounding Asheville have their own spring festivals so it's simple to pick a hike and evening entertainment in any direction. Check out this top list of most popular, easy trails in Asheville before you go!
Philadelphia, PA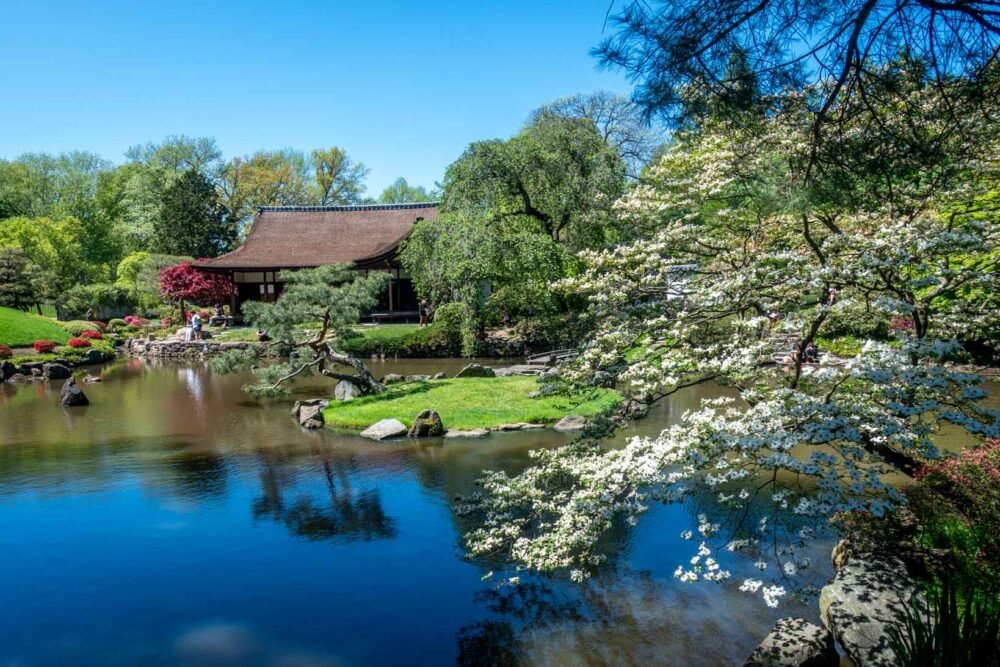 Contributed by Lance and Laura Longwell of Guide to Philly.
Philadelphia is a magical springtime travel destination. The city's Fairmount Park is consistently voted the best urban park in America. With miles of trails and rivers to explore, the park comes alive as soon as the weather turns nice.
Inside Fairmount Park, the Shofuso Japanese House and Gardens is a popular spot for locals and visitors. Ensconced among the cherry blossoms, the house is a peaceful space in the midst of one of America's busiest cities.
Constructed in 1953 in Japan using a style common to the 17th century, the house and gardens are a living museum for Japanese culture.
Every spring, tens of thousands of college and university students descend on Philadelphia for athletic competitions.
The Dad Vail regatta is the most important collegiate rowing event in the U.S. and brings thousands of athletes from over 100 universities to compete. Fans line the river drives on each side of the Schuylkill River banks to watch the races and partake in the festivities.
On land, the Penn Relays is the oldest and largest track and field competition in the United States with more than 15,000 competitors and is considered a key preview of the Olympics and World Championships. Both events draw locals and visitors alike.
Savannah, GA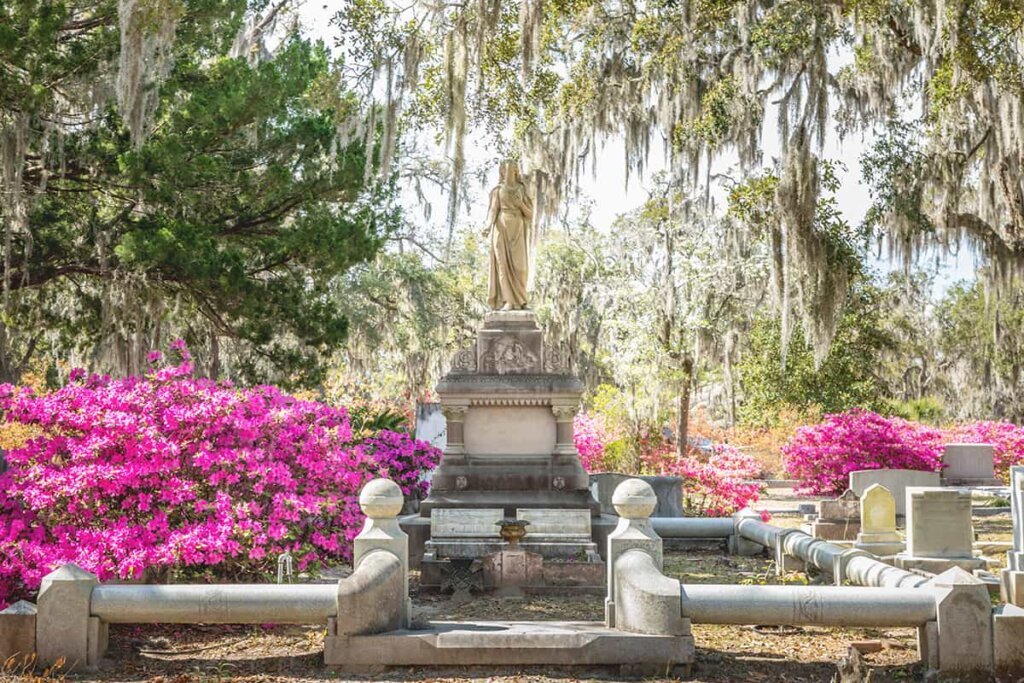 Contributed by Erin Clarkson of Savannah First Timer's Guide
Spring is easily the most popular time of year to plan a trip to Savannah, and for good reason; the city is blanketed by beautiful pink and white azalea blossoms from late February to early April!
The weather is also fairly mild, with highs in the mid-70s to low-80s and a good number of sunny days.
Spring is also when Savannah hosts some of its largest events of the year. The famous St. Patrick's Day festival includes activities such as the "greening of the fountain" and a large parade that winds through the beautiful Historic District.
The Savannah Tour of Homes and Gardens is also typically held during the spring season.
Since flowers are the main draw, it only makes sense that the best places to visit during the season are outdoor attractions. Bonaventure Cemetery looks stunning during the month of March.
Thousands of hot pink azalea blossoms cover what is considered by many to be Savannah's most beautiful cemetery.
Forsyth Park also looks stunning in March, when the outer edges of the park and the area lining the famous fountain are covered in azalea blooms.
A stroll through the Historic District is a great way to enjoy the weather while admiring Savannah's beautiful architecture, squares, and secret gardens.
A few must-see landmarks include The Cathedral Basilica of St. John the Baptist, Congregation Mickve Israel, Colonial Park Cemetery, and River Street.
The Collins Quarter and Little Duck Diner are two delicious restaurants with outdoor dining.
North Georgia Mountains, GA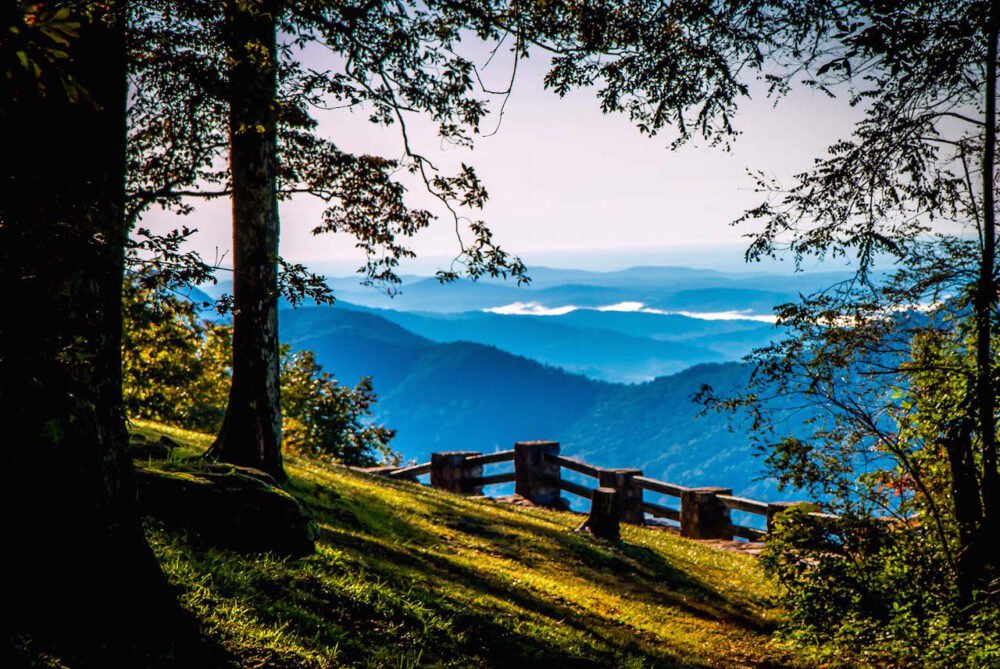 Contributed by Bret Love & Mary Gabbett of Blue Ridge Mountains Travel Guide
Whether it's the lush greens (and relatively cool temperatures) of summer, the vivid colors of fall, or the snow-flecked wonder of winter, the North Georgia mountains are truly beautiful at pretty much any time of year.
But spring is truly a special time here at the southern tip of the Appalachian and Blue Ridge Mountain ranges.
Surrounded by the Chatthoochee and Oconee National Forests, North Georgia is a haven for nature lovers.
Whether you're hiking the Appalachian Trail (which starts on Springer Mountain in Blairsville), exploring one of the dozen or so state parks in the area, or making your way to some of the state's most beautiful waterfalls, spring is when the mountains shrug off the ice and snow in favor of wildflowers and azalea bushes.
By May and early June, North Georgia lakes such as Allatoona, Blue Ridge, Nottley, Burton, Rabun, and Chatuge become warm enough to swim and water ski in.
Whitewater rafting the Chattooga and Ocoee Rivers becomes infinitely more pleasant as temperatures rise, while fishing and tubing down the Chattahoochee and Toccoa Rivers are also popular pastimes.
Dogwood and magnolia trees begin to unveil their beautiful blossoms, and the sweet scent of honeysuckle starts to waft on the warming breeze. Spotting baby Deer or Black Bears is not uncommon, and seasonal birds (include Ruby-throated hummingbirds) start making their way back north.
These are just a few of the reasons spring is a great time to visit the mountains of North Georgia, and also why so many people who visit the region seem to be deciding to call it their permanent home.
Broken Bow, OK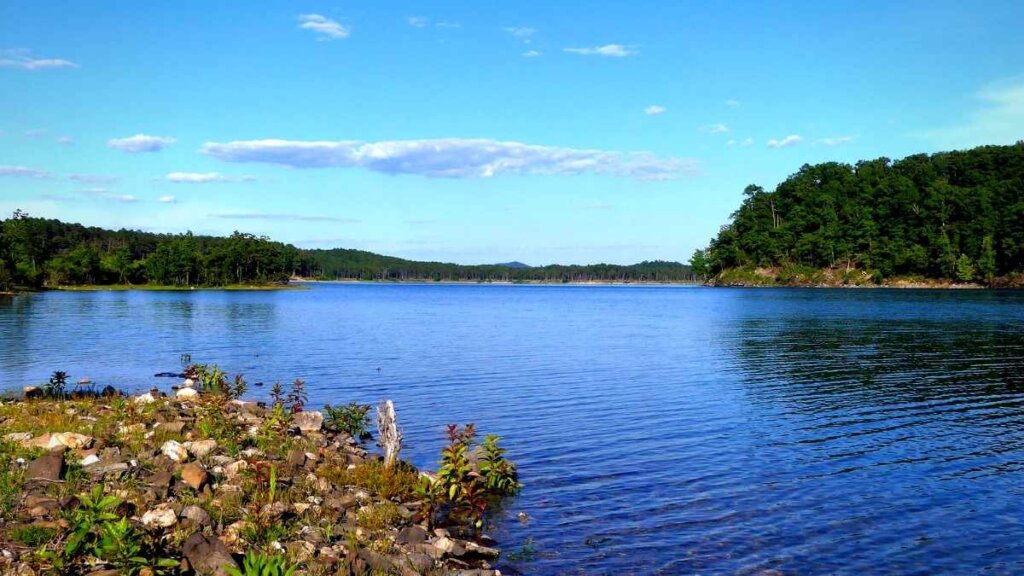 Contributed by Derek and Mike of Robetrotting
America is a vast country with countless hidden gems as far as travel destinations are concerned.
One of them is a perfect place for a spring visit, and it's located in southeast Oklahoma, about three hours from Dallas and Tulsa. It can also be a good option for day trips from Oklahoma City.
Broken Bow, OK is nestled in the rolling hills at the convergence of Mountain Fork River and Broken Bow Lake. It's the gateway to Beaver Bend State Park and the outdoor activities and wilderness living of Broken Bow are fantastic for a spring getaway.
In the spring, conditions are perfect to be on the lakes with boating, fishing, and swimming popular all season. It's also a great time to visit the local wineries like Girls Gone Wine on Route 259.
The area is also home to breweries like Beavers Bend Brewery, named for the surrounding state park.
A perfect rainy day activity is visiting the Gardner Mansion, a two-story farmhouse built in 1884 for the chief of the Choctaw tribe. Today it's a museum housing Pioneer and Native American artifacts.
Most visitors enjoy the chance to live in the wilderness with camping and RV parks dotting the area. For those who prefer glamping or a lodge, there are Broken Bow Airbnb cabin rentals that rival five-star resorts but still give you that wilderness weekend feeling.
Wherever you stay, there's a lot to do in Broken Bow during the spring!
Outer Banks, NC
Recommended by Neha from Travelmelodies
One of our favorite Spring break destinations in the US is the Outer Banks on the East Coast. OBX (as called in short) are barrier islands spread over 200 miles off the coast of North Carolina.
Spring is the best time to travel to the islands as temperatures are starting to get warm while hotels are affordable. So you can enjoy the beaches sans the crowd.
There are many things to do in the Outer Bank, NC. The must-visit is the Wright Brothers Memorial where the brothers created history by taking their first flight that opened the doors to aviation industry. It is inspirational to see and believe that dreams do come true with perseverance.
There are many beautiful lighthouses: Currituck beach lighthouse, Bodie Island Lighthouse, and the iconic Cape Hatteras lighthouse are some standing by the beach. Visiting during Spring lets you climb the spiral staircases to the top of these lighthouses for beautiful views of the ocean and around.
For adventure lovers, there are many opportunities for water sports and driving on the sandy beaches. But it is advisable to drive an AWD on the Corolla and Cape Hatteras beach.
Besides driving on Corolla beach, there are wild horses around that region that are chased. There are many wild horse tours also operating who take around the beach area in their jeeps.
It is best to stay at the beach to enjoy the mesmerizing sunrise and build castles on the beach. Some of the best Outer Banks hotels are on the beach and are great to stay with families.
Bald Head Island, NC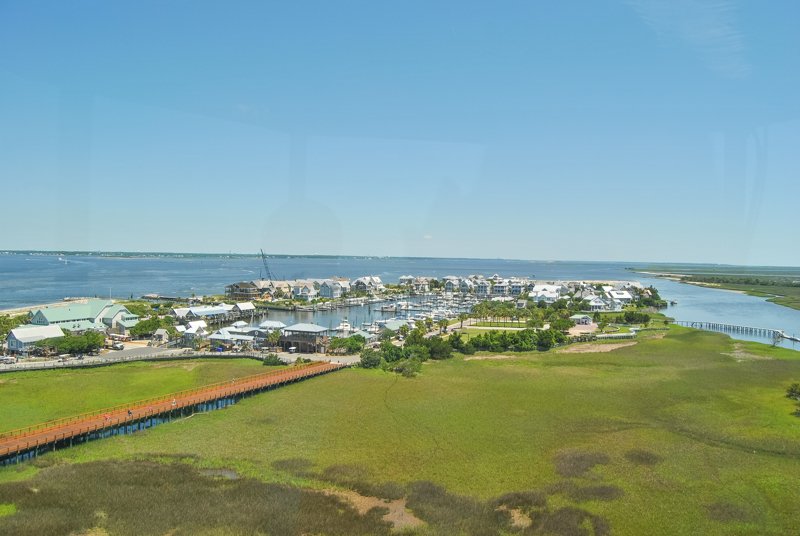 Contributed by Maria from Maptrekking
Located along the coast of North Carolina, Bald Head Island is a beautiful barrier island that is perfect for slow traveling to relax and unwind. Escape day to day life on the mainland to experience springtime on a tiny but environmentally diverse island
What makes this island so unique is the four different ecological habitats: beach and dunes, a maritime forest, freshwater lagoons, and salt marsh/estuary.
It is a bird watchers haven since there have been over 260 species of birds found on the island. When visiting in the springtime, you will be able to observe certain species that only come to the island for a few spring months.
One of the biggest perks of visiting during the spring is that you will see a whole different side to the island since summer is the high season.
You can still get some warm days during Spring and you will be only sharing the island with the locals, so it will be less crowded and more peaceful.
Bald Head Island is home to 'Old Baldy', the oldest lighthouse still standing in North Carolina. Without the crowds on the island, climbing up will be a breeze and you will get a great view of the whole island.
Make sure to take advantage of having the salt marsh to yourself and try kayaking or stand up paddleboarding. You might even find some rare shells while beachcombing on the empty beaches at low tide.
Marco Island, FL
Contributed by Lori Sorrentino of Naples Florida Travel Guide
As the winter chill in the northern US begins to thaw and the summer heat hasn't yet reached the southern tip of Florida, there are plenty of things to do in Marco Island to satisfy any traveler.
The largest island in the regions' Ten Thousand Islands, Marco lies south of Naples at the gateway to the Everglades, and spring is an especially good time to visit the Everglades and surrounding landscape.
The cooler winter chill is past and nature lovers will appreciate the lack of rain. Because water in the Glades is low this time of year, hiking is easier and trails more accessible.
Plus, wildlife viewing is much better and Rookery Bay sees a return of migratory wading birds and an abundance of Bald Eagles.
Southwest Florida is known for its beaches, and there are several good ones on Marco Island. Looking for seashells during this time is good and the water temperatures are refreshing in the warm sun (in the low 80s F).
Beach-combers would book a shelling cruise to Keewaydin Island, a nearby island only accessible by boat.
From sunning on the beach to exploring the pristine nature, Marco Island is ideal for nature and outdoor lovers, not to mention the amazing beaches that everyone will love.
One of the island's biggest events of the year, the Marco Island Seafood and Music Festival, is held at the end of March — another reason spring is the perfect time of year to visit Marco Island.
La Conner, WA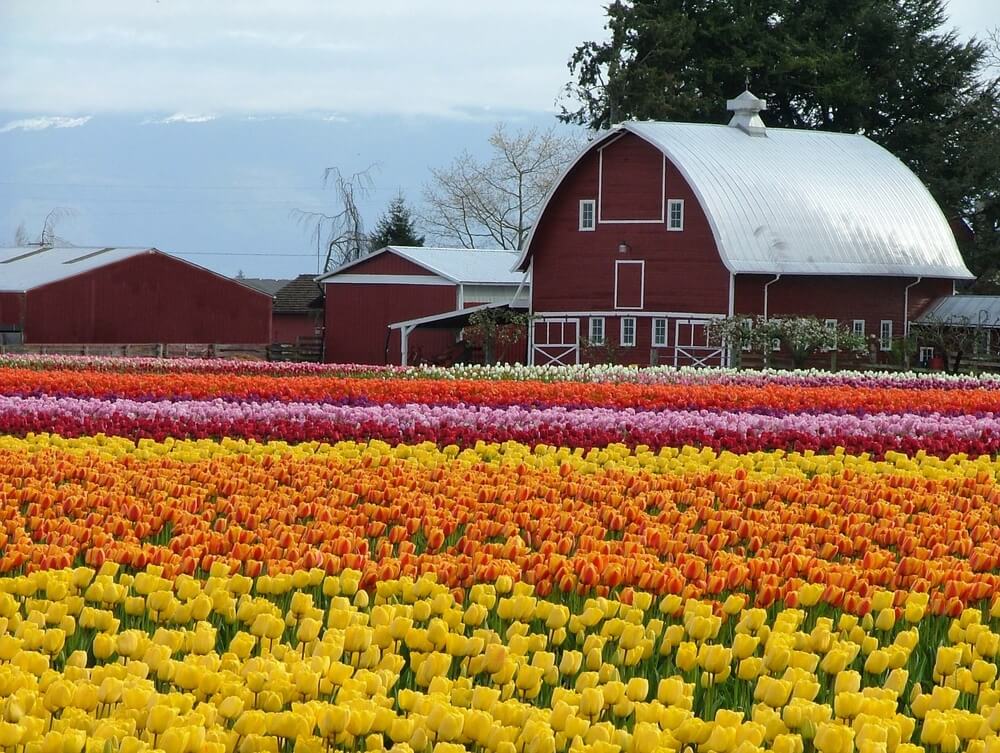 Contributed by Nicole of Go Far, Grow Close
La Conner, Washington is a small fishing town on the Skagit River. It is 67 miles north of Seattle or 88 miles south of Vancouver, British Columbia.
La Conner is a lovely town filled with beautiful and inviting small hotels, Bed & Breakfast Inns, and arts and crafts stores. In fact, one of the best things to do is visit the dozens of antique shops in town and the surrounding area where you can uncover classic antiques, or funky pieces of old time furniture or memorabilia.
Every year, Skagit Valley hosts the annual tulip festival in March or April. It is an absolutely breathtaking event to see. The farmer's fields surrounding La Conner and beyond are filled with thousands and thousands of tulips.
For a small entrance fee, you can walk the fields and purchase very inexpensive and colorful tulips or bulbs.
Beyond that, one of the most special things that you can do around La Conner is leave the main road and take the Chaukanut Drive.
This drive is approximately 21 miles on the original roadway, and for most of it, you are driving next to the Pacific Ocean with awe-inspiring views of mountains, trees and the water.
There are a few excellent seafood restaurants along the way, so make sure you schedule your drive close to lunch or dinner.
Big Island, HI
Contributed by Marcie Cheung of Hawaii Travel with Kids
One of the most interesting Hawaiian islands to visit in the Spring is the Big Island of Hawaii. The weather is much milder than summer and it's usually not as rainy as during the winter. Plus, it's before Hawaii's hurricane season, which runs June-November.
One of the most popular things to do on the Big Island is visit Hawaii Volcanoes National Park. This is the best opportunity to see lava in Hawaii, as long as the volcano is actively erupting.
There's plenty of other outdoor activities on the Big Island, like hiking, snorkeling, checking out waterfalls, diving, swimming with Manta Rays, fishing, exploring Hawaiian historical sites, kayaking, and more.
You can also visit a coffee plantation where you can taste authentic Kona coffee. The Big Island is also known for its black sand beaches, which are definitely worth a stop. If you travel to Hawaii in April, the Big Island hosts the Merrie Monarch Festival, the largest hula competition in the world.
This is the ultimate time to see authentic hula, hear from cultural experts, and find some incredibly unique and handmade Hawaiian souvenirs.
And if you head to the Big Island in May, you can experience Lei Day (May 1) where you can see a royal pageant, learn how to make a lei, watch hula, and more.
Tucson, AZ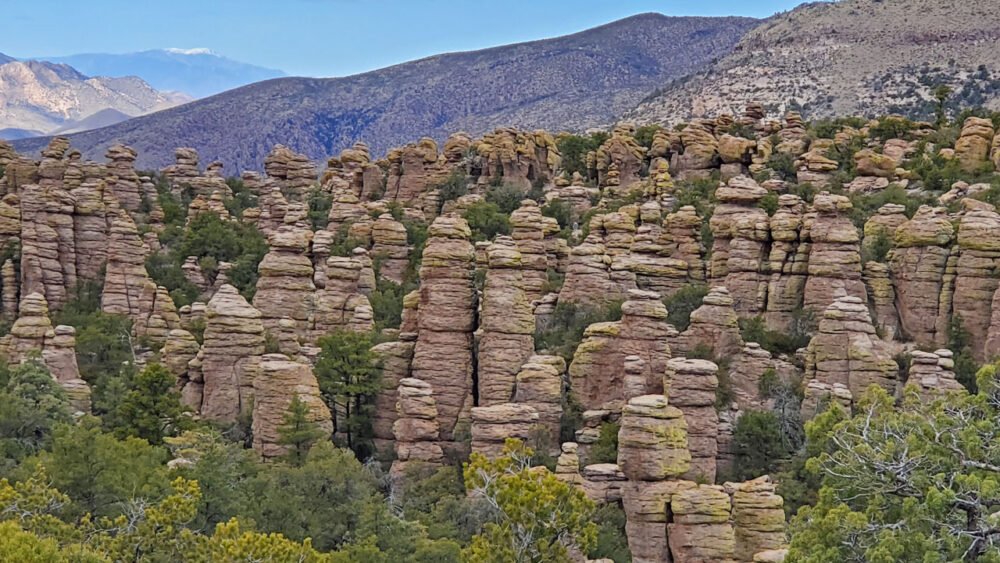 Contributed by Wendy of AdventurousRetirement.com
Spring is the best time to visit Tucson. Cool mornings and evenings, and midday can be from the 70s-90F. Spring offers picture-perfect weather for hiking, swimming, biking, and sightseeing.
When it comes to outdoor experiences, there's so much to choose from! Look for flowering cactus, meadows of poppies, lizards and tortoises of the desert while on scenic drives, hikes, mountain biking, visiting wildlife preserves, river walks, botanical gardens, and more.
Spring is a great time to visit the Tucson Botanical Garden, the Japanese Gardens, or hike in a National or State Park, like Saguaro National Park, Organ Pipe National Monument, or Coronado National Forest. We loved the citrus in the air from the lemon and orange trees.
Enjoy hikes in Picacho Peak, Oracle, and Catalina State Parks or Saguaro National Park where you can see yellow poppies, purple lupine, and giant white cactus blooms in springtime.
There are waterfalls and at least 10 natural pools near Tucson. A few in Coronado National Forest include Seven Falls, Sabino Canyon Pools, and Tanque Verde Falls.
There are various mineral hot springs in the Safford area, near Tucson.
Don't miss spectacular hikes just outside of Tucson, such as Chiricahua National Monument for seeing balancing rocks and mother nature's sculptures, Agua Caliente Hill South Trail for desert tortoises, Sentinel Peak for an easy hike overlooking the city, Saguaro National Park to see the iconic giant cacti, and Tucson Mountain District (west) to view the petroglyphs of the Ancient Hohokam people.
There's so much more in the Tucson area, like museums, additional mountain areas, Native American lands, lakes, and historic towns like Tombstone, Bisbee, and Tubac.
Top off your Tucson spring trip with an Arizona sunset, an evening campfire, and a meal outdoors. Happy travels!
Florida Keys, FL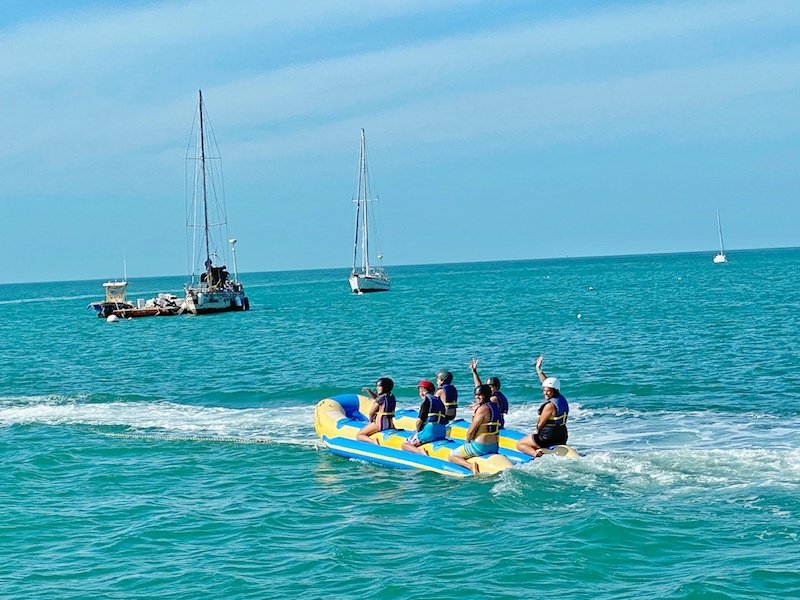 Contributed by Bryanna Royal of Crazy Family Adventure
Spring is a great time for a Florida Keys road trip! The weather will be warmer than it is in winter but not blazing hot like it can get in the summer.
This means you can comfortably do activities out of the water like visiting Aquarium Encounters where you can feed sharks and pet the stingrays. You can also get into the water for some jet skiing, parasailing, snorkeling, kayaking, and more.
We highly recommend checking out the Sebago All Day Adventures. They take you out on a catamaran for a day full of water activities and fun.
The Florida Keys spread out over 100 miles, so you can also spend a day checking out the National Parks found up and down the Florida Keys, drive over the 7-mile bridge and have some Key Lime Pie! If you are up for a real adventure, book a day to visit Dry Tortugas National Park.
It is a national park located 90 miles off of Key West and is a tiny island with Fort Jefferson on it. It is unbelievably beautiful and a unique place to visit. Key West is known for being a spring break destination.
If you are up for that, be sure to head down to Key West for some unforgettable partying. If you would rather avoid the spring breakers, stay north in the Keys somewhere like Hawk's Cay or in the Marathon area.
The Keys' beauty is unbeatable, and we love all the gorgeous blue/green water you see as you cross the bridges going from one key to the next!
Death Valley National Park, CA/NV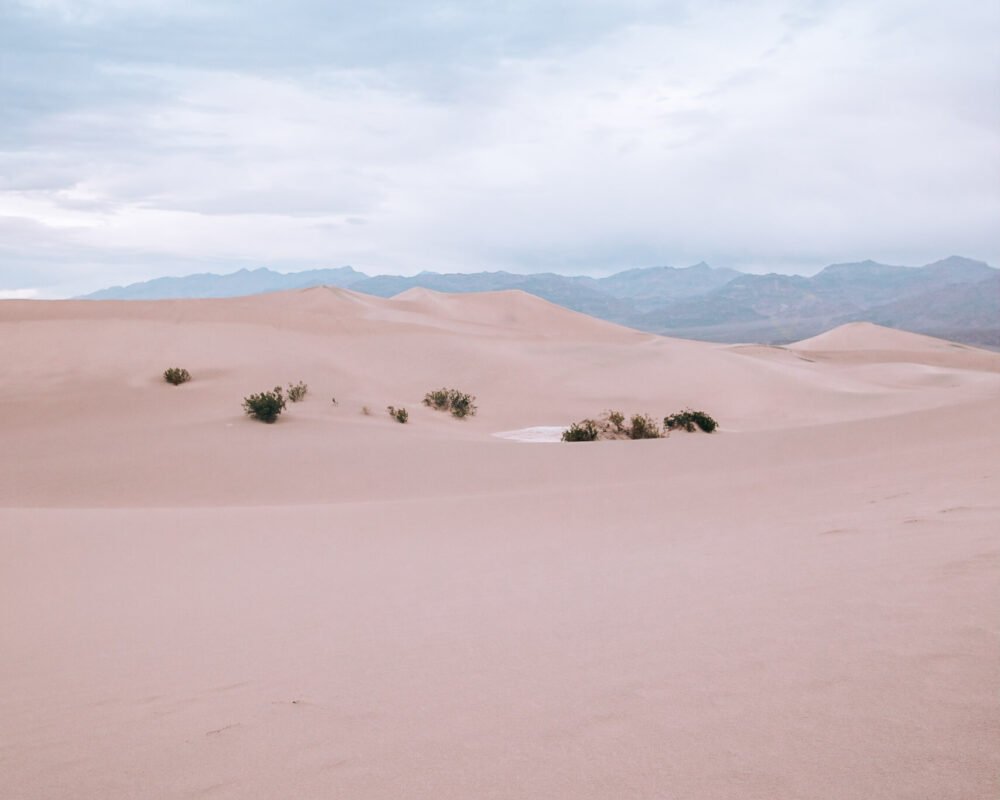 Contributed by Christine of Live Love Run Travel
Death Valley in the spring is amazing. In the summer, temperatures can soar to over 120 degrees.
In the winter, the desert gets very cold at night. Spring brings in the perfect weather with evenings and mornings cool enough to enjoy camping and just right in the daytime for hiking and exploring the park.
My first visit to Death Valley was in the middle of July when the sand was burning and it was too hot to do much of anything, but visiting again in March was so much better for enjoying all the park has to offer.
If you're going to do a Spring Break California road trip, spend at least one day in Death Valley. There is plenty to see and do if you want to stay for a few days, but you can also fit the main highlights into one day.
Make sure to hike out on the Mesquite Sand Dunes when the sun is low in the sky to see the shadows play on the dunes.
Next visit the lowest point in North America, Badwater Basin. Here the salt flats run for miles, but make sure to walk out to the clean salt. The area right near the parking lot can get quite dirty.
Finally, make sure to drive Artist's Drive to see the different colors of sand and rock in the mountains thanks to natural minerals.
If you see nothing else in Death Valley, make sure not to miss those three things, but know there is plenty more to see if you have the time.
Yosemite National Park, CA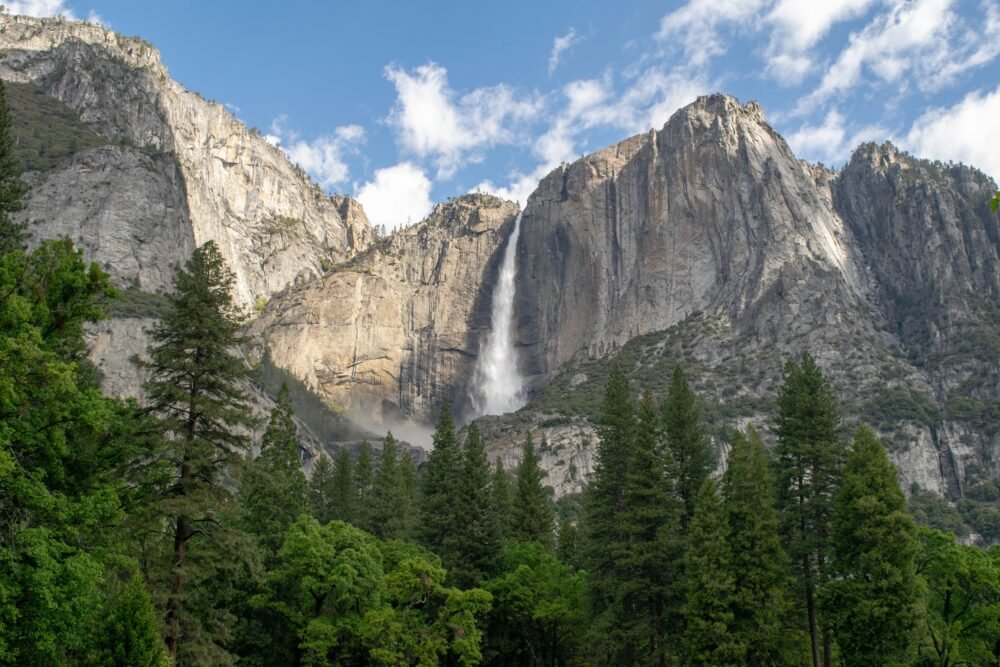 Contributed by Val Pope of VoyagesWithVal
Yosemite National Park is a must-see destination for any nature lover, and if you are planning on visiting the National Park, spring is the best time to do it.
The main draw of Yosemite is its unique granite formations and many stunning waterfalls that flow into the valley. If you want to see the waterfalls in full force, spring is the best season to visit.
The spring snowmelt causes the waterfalls to be stunning, peaking in May and June, but by late summer or fall they can be only a trickle.
More experienced hikers can even hike to the top of the Upper Yosemite Falls, taking in the panoramic views of the valley. If you plan on hiking in spring, make sure to check if the higher elevation trails are still snow-covered and plan accordingly.
Spring is also a great time to see the amazing wildflowers in Yosemite, and it is the only time the dogwood trees bloom. Dogwood trees can be found with their signature large white flowers throughout spring from April-June and are truly a sight to behold!
With its many flowers and showstopping waterfalls, its easy to see why Yosemite is one of America's most popular National Parks, but another perk to a spring visit is that you won't be at peak times.
Coming before Memorial Day will almost guarantee you fewer crowds than during the summer, and you'll be enjoying arguably a more beautiful time of year!
Kenai Fjords National Park, AK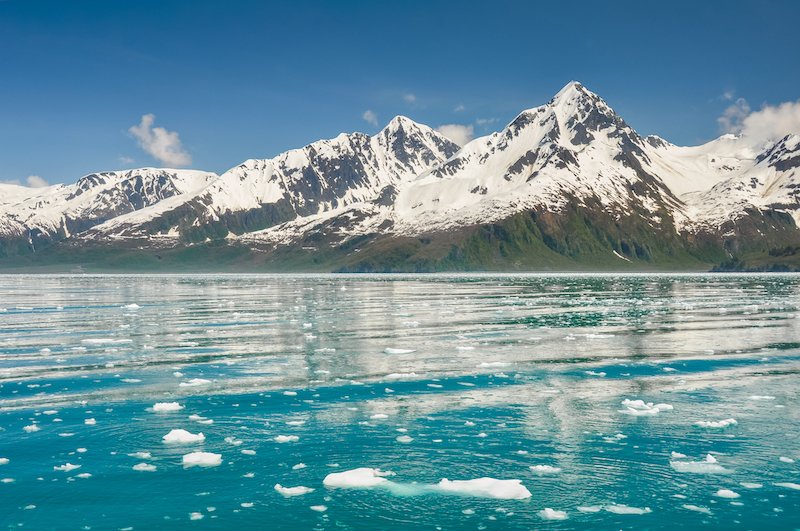 Contributed by Megan Starr of Megan & Aram
A fantastic option of a place to visit in the United States during spring is Kenai Fjords National Park in Alaska.
This national park flies under the radar when put up against many of the parks in the lower-48, but it definitely has a lot to offer and spring might just be the most underrated time of the year to visit it.
Kenai Fjords National Park is one of the few national parks in the United States that is mostly water. As a result, a lot of the park remains inaccessible during the winter months due to temperatures, snowfall, and rough seas.
While getting to Seward is typically not a problem, visiting the park can pose problems for many tourists.
However, Kenai Fjords National Park start to come back to life in spring. The park is free to visit and travelers start to flock to it for the famous gray whale migrations that take place through Resurrection Bay during the spring months.
While you can witness humpback and orcas at other times of the year, spring is undoubtedly the best season to see the gray whales migrate through. The oceans come alive and the boat cruises open back up for passengers to witness the phenomenon themselves.
Another perk of visiting Kenai Fjords National Park in spring is that it is not yet high-season and you will have the opportunity to score waterfront accommodation at the fraction of the price that you would if you were to visit during the summer months.
Flights to Anchorage and are also significantly cheaper and you will still have a chance to see the Northern Lights if they are powerful enough and the skies are clear. Summer months offer far too much daylight to see the aurora.
Kenai Fjords National Park is one of the most underrated US national parks to visit in spring.
Zion National Park, UT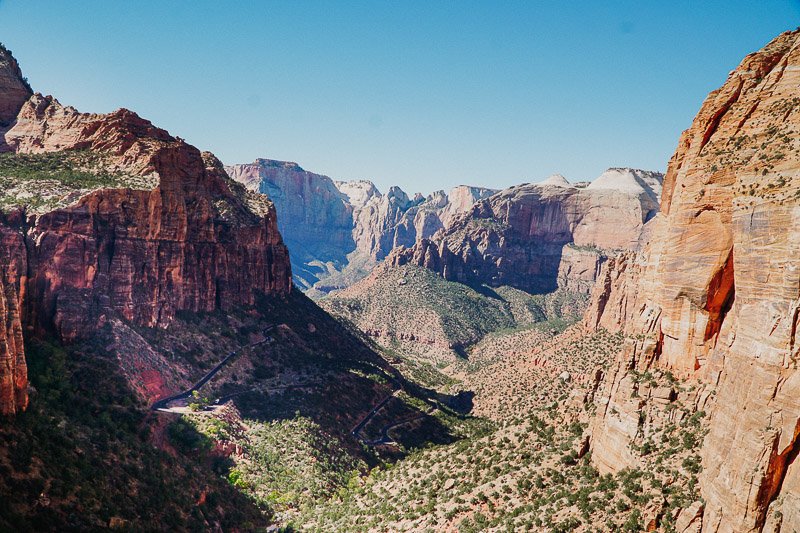 Contributed by Jessica of Unearth the Voyage
Zion National Park is one of the best places to visit in the USA in the springtime. Spring is such a wonderful season for this park for many different reasons.
The first reason is the weather is absolutely perfect in the spring. It's not too hot which means it's an ideal time for hiking.
During the spring is when all the wildflowers start to bloom in this area as well, so on your hikes, you will be able to view some gorgeous scenery with beautiful spring flowers blooming everywhere.
Some of the famous hikes in Zion National Park feature beautiful waterfalls, and spring is the optimal time to see the waterfalls in full action. Spring is also a great time to view wildlife and possibly even see newborn babies!
During springtime, it might even be a bit chilly at night, so it's a perfect time to cuddle up by a fire at an amazing Zion National Park Airbnb that's only minutes from the park and has incredible views.
Overall, spring is the perfect season for visiting Zion National Park, and it definitely won't disappoint!
Allison Green is a former educator turned travel blogger. She holds a Masters in Teaching and a B.A. in English and Creative Writing. Her blog posts merge her educational background and her experience traveling to 60+ countries to encourage thoughtful travel experiences that both educate and entertain. She has been a speaker at the World Travel Writers Conference and her writing, photography, and podcasting work has appeared in National Geographic, CNN Arabic, CBC Canada, and Forbes, amongst others. Now based in the San Francisco Bay Area where she grew up, she has also lived in Prague, Sofia, and New York City.