Cardiff is the capital city of Wales and one of the largest cities in the UK. It's also one of the easiest cities to get to from London, with direct train and road links.
In 2011, it was ranked 6th in the National Geographic's list of alternative places to visit, which means it's one of the most visited places in the UK, with over 25 million visitors each year.
What's nice about Cardiff is that it lives up to the hype. There are so many things to do in Cardiff, both inside and around the area.
If you visit as part of a Wales road trip (which I highly recommend), it's easy to park up your vehicle and explore the city for a couple of days. Once you're done, you can add some of these alternative ideas to your itinerary.
Things to Do in Cardiff Center
There are lots of things to do around Cardiff Center – here are five of our favorites
Visit Cardiff Castle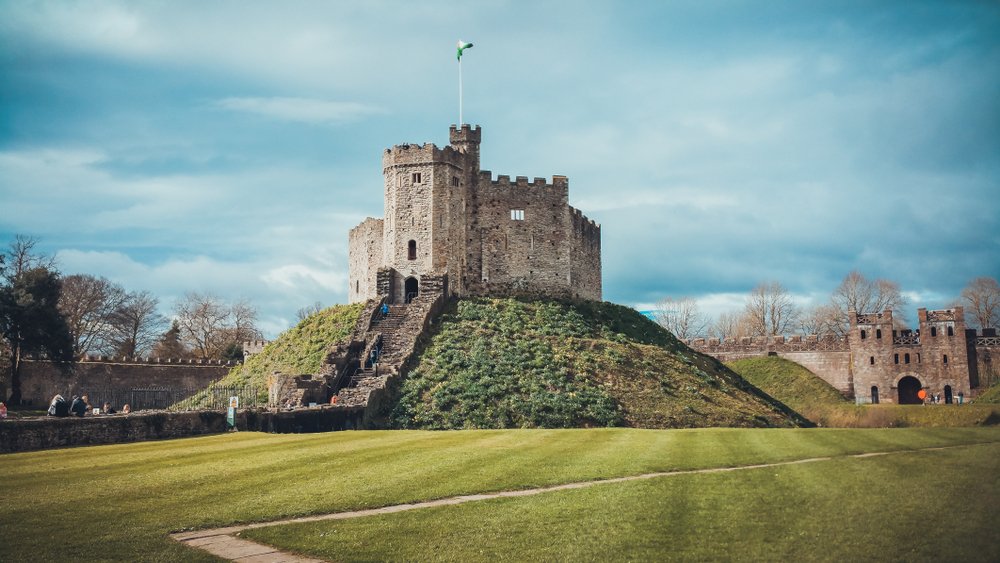 Note: This post contains affiliate links, which means I may receive a small commission if you purchase something through one of these links. Thank you for supporting the free content on this site! For more information on affiliate links and cookies, see my disclosure page for more details.
This spectacular castle is built on foundations dating from 50 AD. The city grew up around it and it's been destroyed and reconstructed many times. But the latest reconstruction (mostly from the 1800s) is magnificent.
The interior is incredibly opulent – it was designed by the world's richest man (at the time!) Make sure you buy tickets to visit the Arab room and the castle apartments — they're breathtaking.
Go to St Fagan's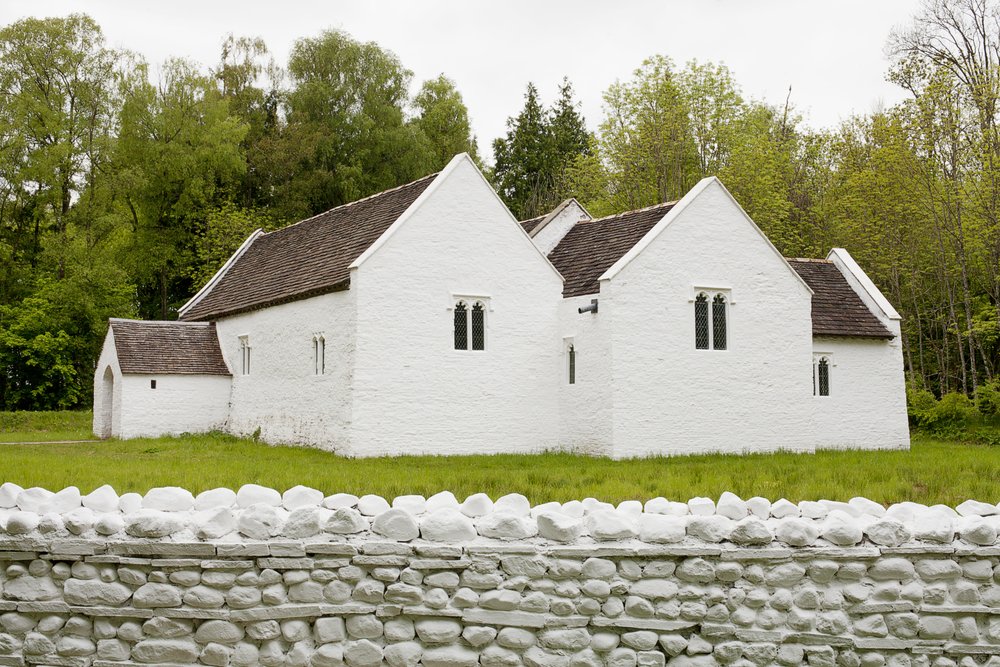 St Fagans houses some of the oldest buildings in the city. Over 40 houses, gardens, and other buildings create a living museum, representing an old Iron Age village.
It's brilliant for kids and adults of all ages and is a fantastic way to learn more about the history in the area.
Visit the National Museum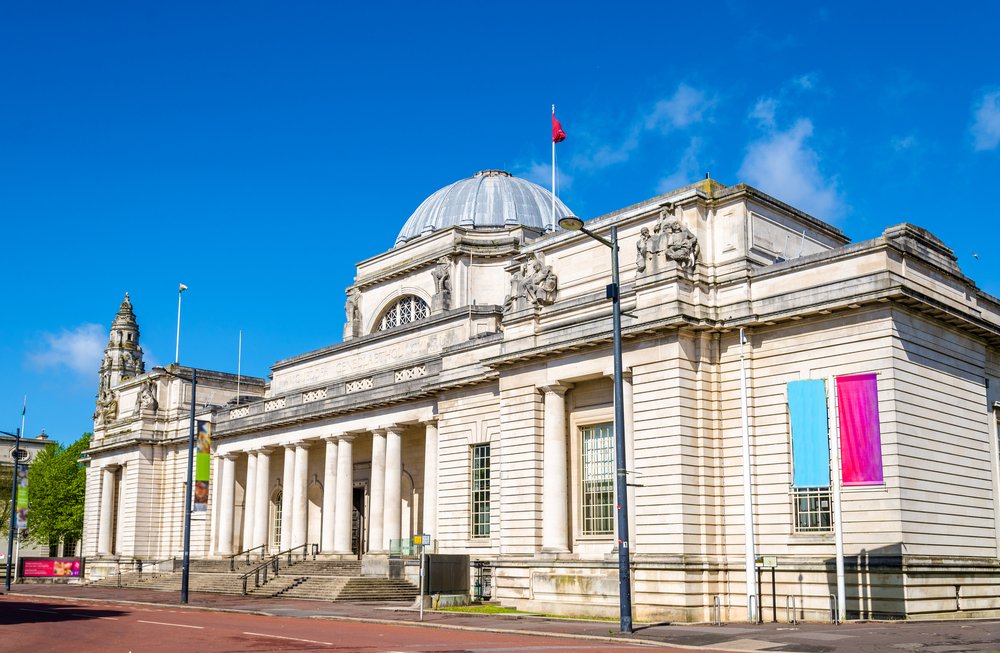 This is a great place to come should it rain. Side note: ALWAYS expect rain. It's Wales!
This museum houses a huge collection of art (both modern and older), and some incredible depictions of the history of the area and the animals which wandered Wales- including woolly mammoths and dinosaurs!
Visit Bute Park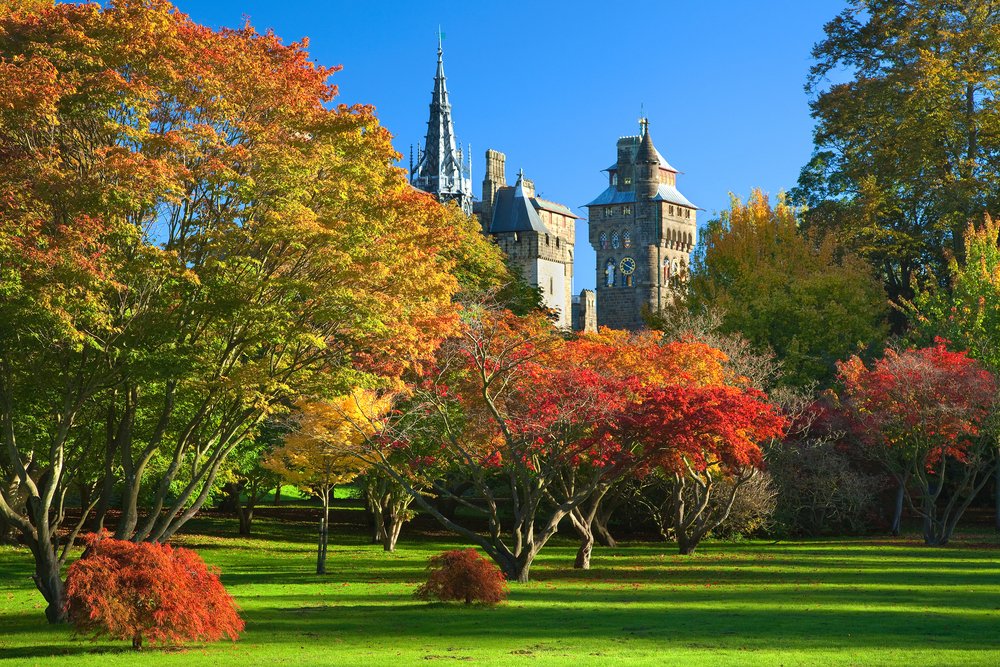 This wonderful park is a haven in the city center. There are 130 acres of gardens and parkland, which once belonged to Cardiff Castle.
The river runs through it and there's plenty of space to spread out, making it a wonderful place for walks, picnics, or sunny Saturday afternoons.
Enjoy a coffee in Roald Dahl Plass
Named for the famous children's author, this is a large square in central Cardiff.
It's home to the Senedd (famous striking government building) and the Millennium Centre (home to many sports and artist performances).
The square itself often hosts open-air concerts and it's a wonderful place for people-watching and soaking up the atmosphere of the city.
Other Great Things to Do in Cardiff City
Visit Cardiff Bay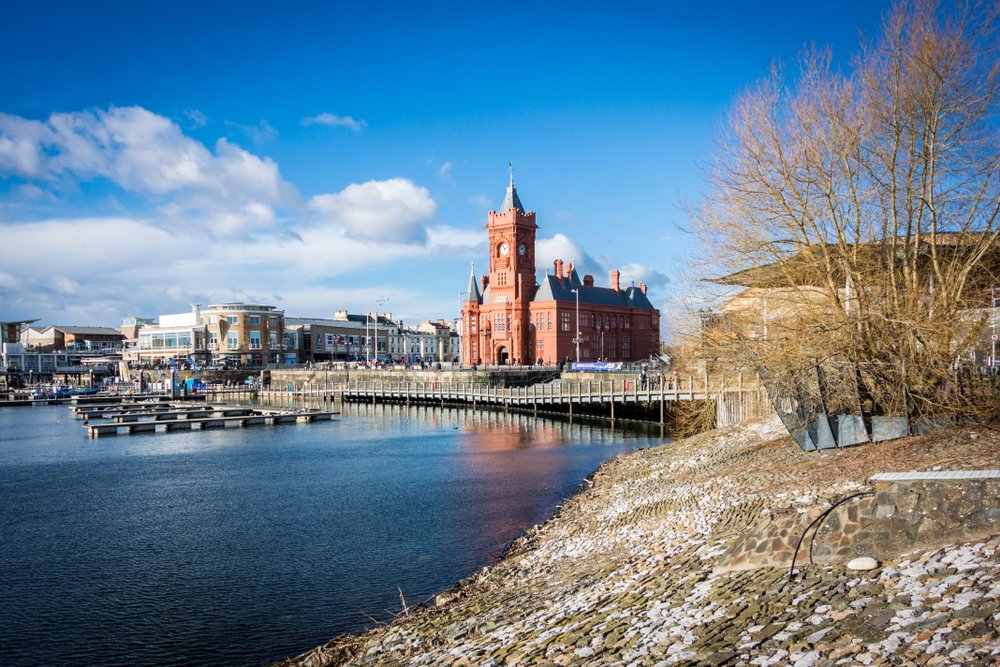 Cardiff Bay is actually 2 rivers, which form a large freshwater lake in the heart of the city. It used to be tidal, but now locks provide access for boats.
Years ago, the Bay was the hub of the city and was where the coal ships were loaded up. You can still wander around many of the docks and pier heads, which have mostly been regenerated and turned into smart bars and cafes.
See the Norwegian Church
Whilst you're in the area, don't forget to visit the Norwegian Church Arts centre- a rescued wooden church which was rebuilt in 1992. Roald Dahl used to attend this church as a child, and it now is a venue for charity work and small concerts, conferences and art exhibitions.
There are many other incredible and unique things to do in the centre of Wales- such as white water rafting!- but let's focus on some things to do outside the city centre.
Visit the marvelous Caerphilly Castle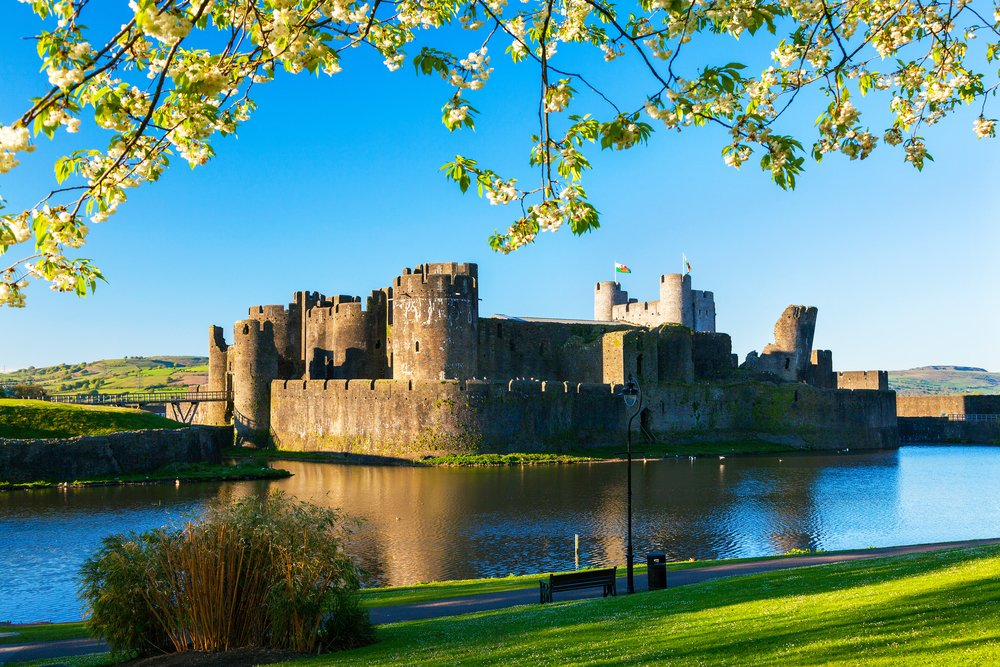 If you like castles you must visit the second largest castle in the UK. It's impressively built and surrounded by artificial lakes, which aided in its defences.
This isn't the only thing that makes it famous though; it also has a leaning tower that has leaned 3 meters since 1648! Who needs to go to Pisa?
Check out Llandaff Cathedral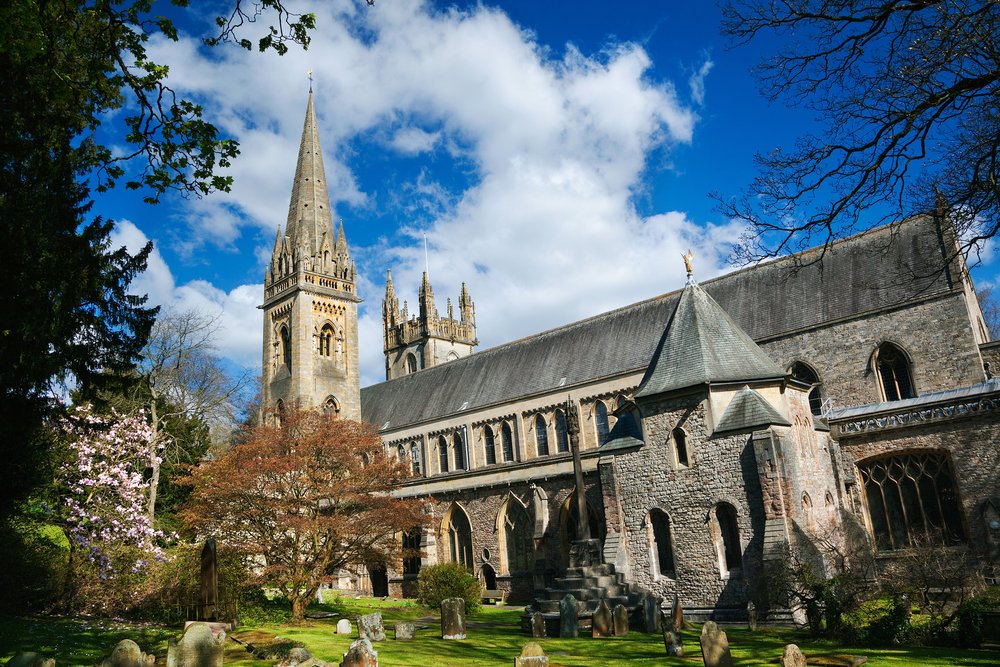 The heart of the Church of Wales, this is actually one of 2 cathedrals in Wales (the other is Roman Catholic).
You can walk around the Cathedral whenever there is no service on- it has some beautiful architecture, windows, and history to discover.
See Castell Coch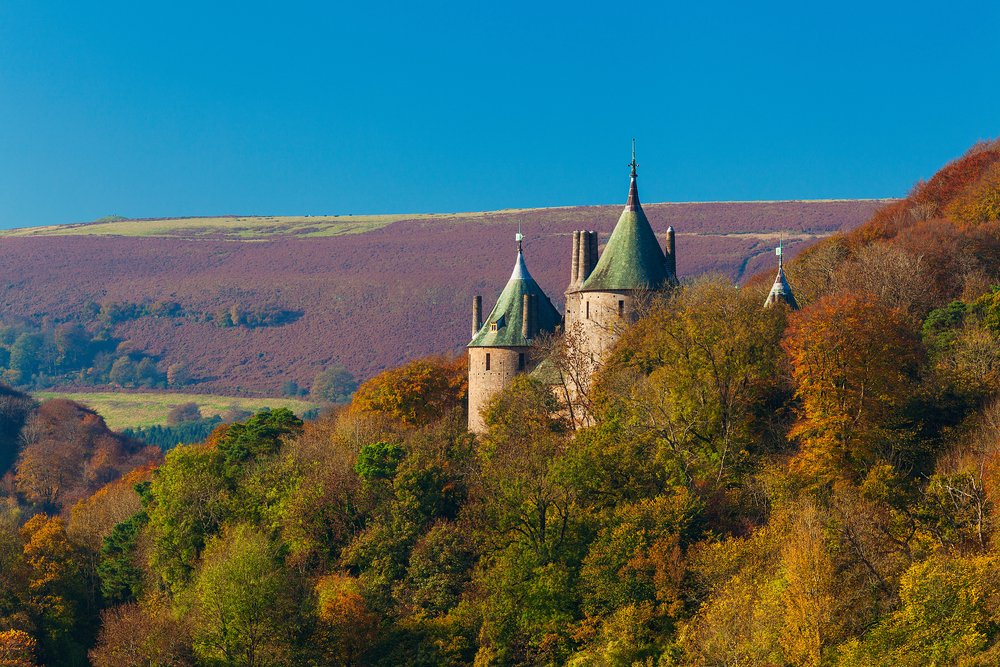 Yep, it's really called that (and yes, you can snicker). This Gothic castle is just outside Wales and was constructed by the Normans to control the trade route.
The roof of the castle is totally at odds with many of the other UK castles- it looks more like something from one of the German fairytale castles!
Check out Barry Island
Despite its name, this is no longer an island (although it used to be!).
This area is well-known for its beach and pleasure park, but it is possibly more famous as the home of Gavin and Stacey (from the hit BBC TV show)
Cross the Newport Transporter Bridge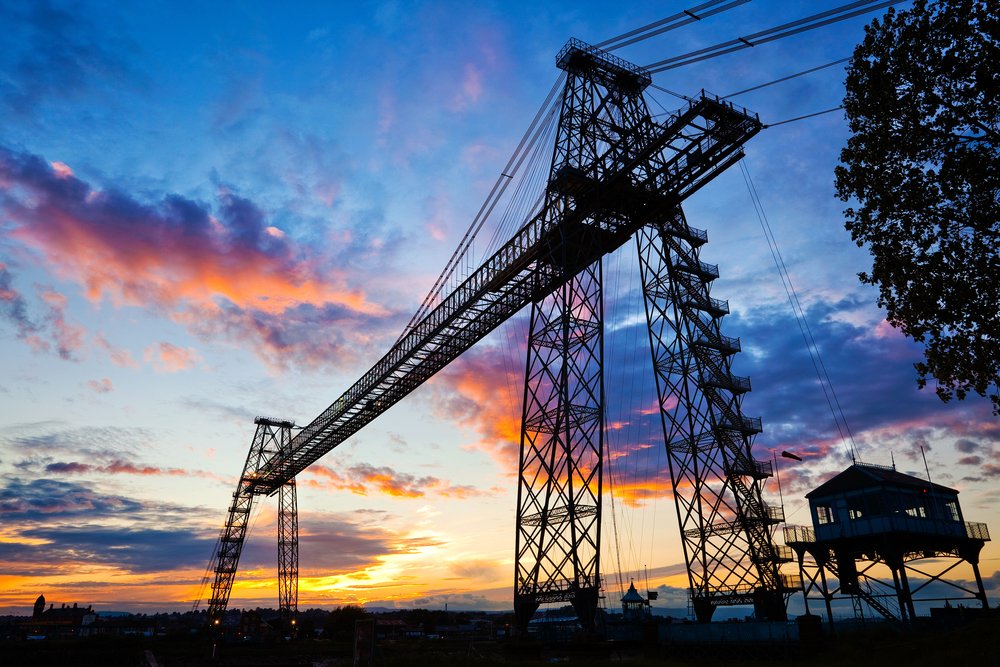 This is possibly one of the coolest things in the entire area and I highly recommend everyone add it in when they're planning a UK road trip.
It's one of a handful of working transporter bridges in the world, and it's a great way to take your car or camper across the River Usk. It can take 6 vehicles and 120 pedestrians – or if you're feeling really brave, you can walk across the top.
Opened in 1906, it is an electric-powered gondola that goes between two towers that are at a slightly terrifying height of 242 feet each. Definitely not one for those who have that fear of heights, but it is exciting and it's a challenge to see how well you manage up there. For adults, it costs £2.75 and for children, it's £1.75.
Best Things to Do Near Cardiff (Within a 60 Minute Drive)
Here are some other incredible places which are all within an hour of Cardiff:
Take the Brecon Mountain Railway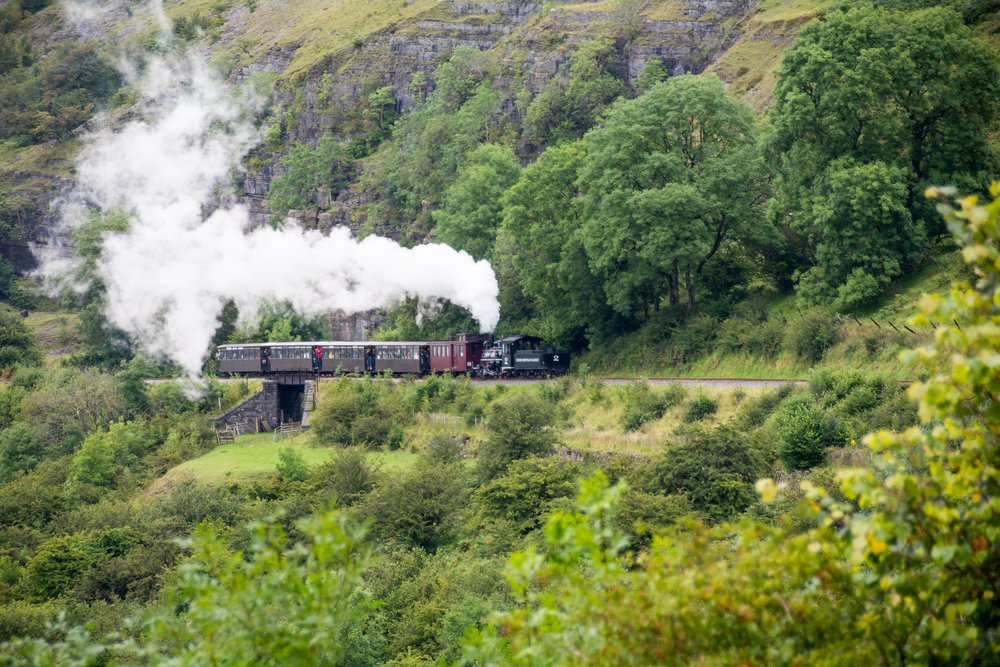 Trains are a fantastic way to explore the countryside, especially when it's a steam train- it's a great way to watch the world go by.
This mountain railway travels through foothills of the Brecon Beacons, alongside Pontsticill reservoirs until it gets to Pant, just north of Merthy Tyfdil. The main station at Pant opens at 9:30 am, the last train leaves at 5pm or 4:15pm depending on the time of year from Pontsticill. Return Adult currently costs £13, children return costs £6.50 (15 and under). All children under 5 receive free entry
Delve into the National Showcaves
This is one of the most sizeable cave systems in Western Europe. The caves were uncovered about a century ago and inside are underground lakes, rivers and several breath-taking waterfalls. There are 4 different caves- you can even get married in one of them!
Also, for the kids, there is a dinosaur park with more than 200 life sized dinosaur models. Admission rates allow entry to all the attractions. It's currently £14 for Adults and £9.50 for children aged 3-16. Children under 2 go free.
Wander through Tintern Abbey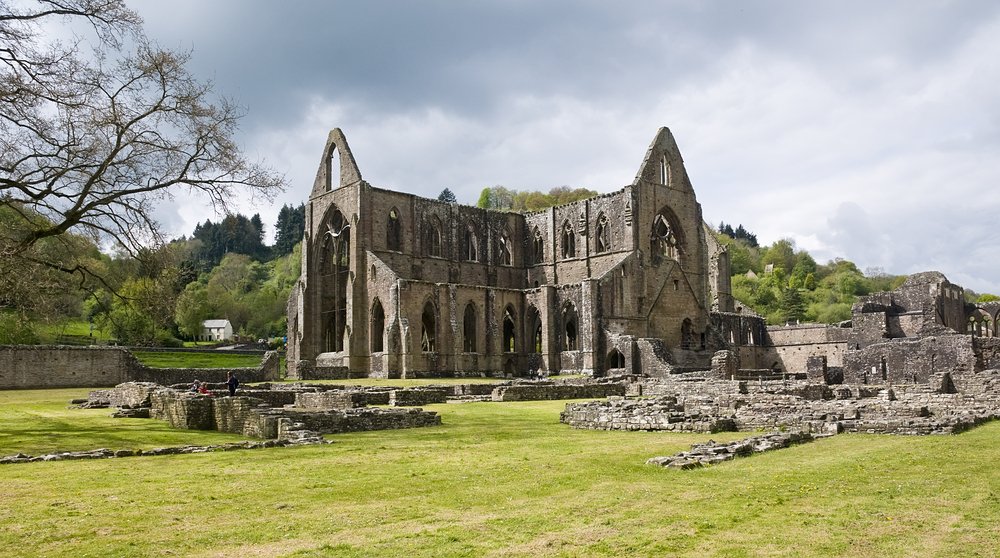 This is one of the most well preserved monastic ruins in the country, despite the fact that it's been decaying for nearly 500 years.
This beautiful abbey sits on the banks of the River Wye and was the second of its type to be built in Britain. It has become a haven for artists who want to draw, paint, or photograph it, as well as for history lovers and dog walkers.
Stroll around Margam Park & Castle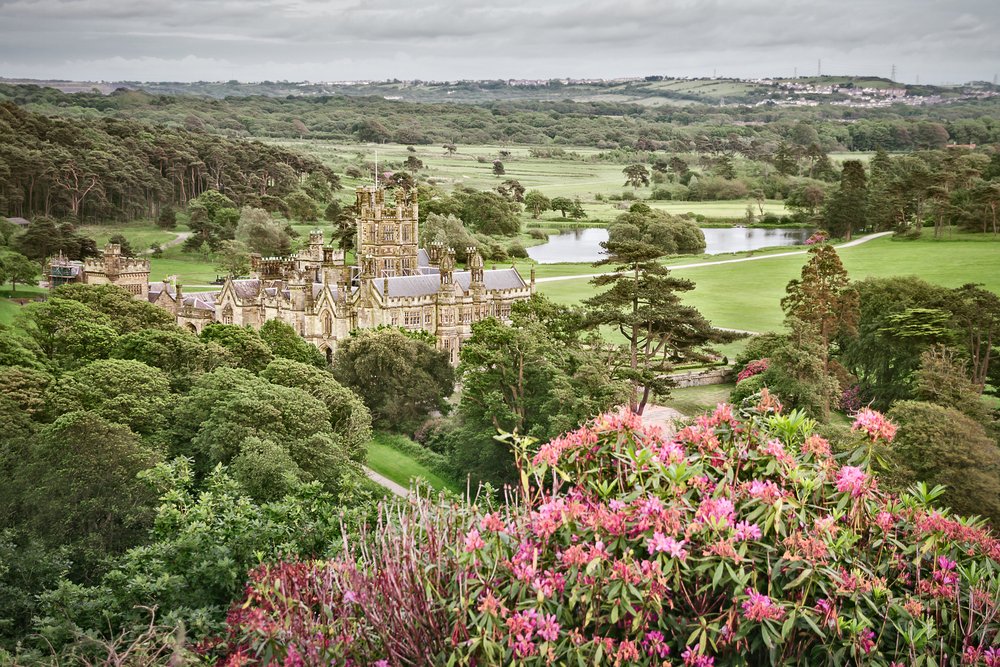 Margam Country Park is perfect for a relaxing day around nature. There are wild deer and farm animals that you can pet, a train that goes around the park, a stunning castle, and vast amounts of grassy areas and open space.
You can also visit the house at the center, go to the café, and also to the fishing lake. For the kids, there's a children's play area. Entry is free, although you need to pay for parking.
Visit the Big Pit National Coal Museum
The Big Pit is inside an old coal mine that was operational until 1980. Here, you can take one of the world-famous tours that go 300 feet underground and get to see and understand what life was like for those thousands of men who worked in the mines. A real-life miner accompanies you and shares stories of life in the pits.
There are also tours above ground that are multimedia and exhibitions. Entry to the Big Pit is free!
Hike up Pen y Fan in Brecon Beacons National Park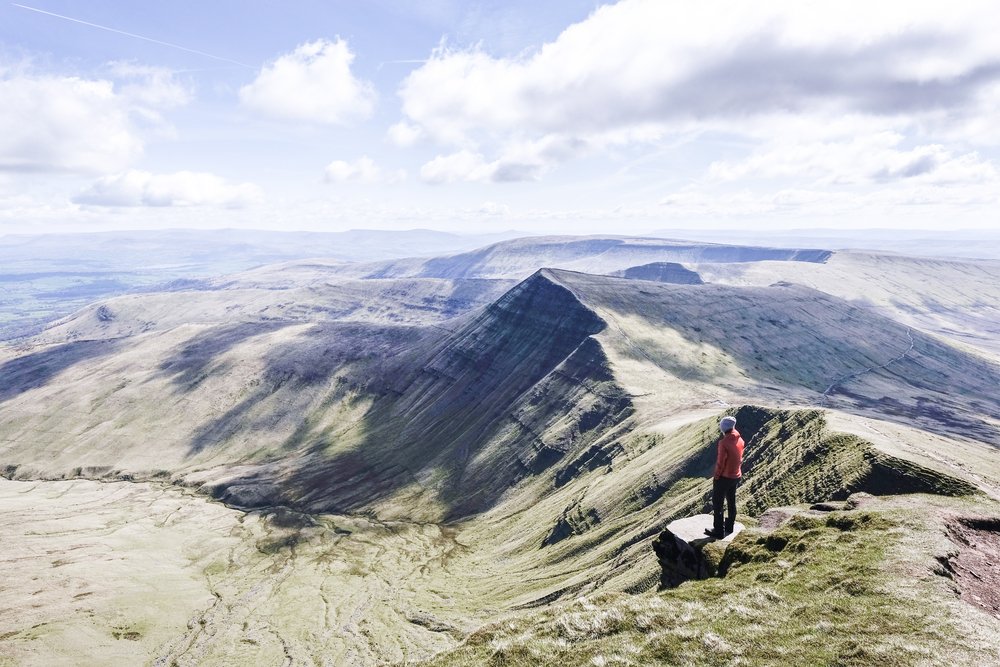 Pen y Fan is the highest point in South Wales. It's a steep climb but worth the trek and the feeling of accomplishment after!
There are two routes you can take, either straight up and down or you can go the "horseshoe" route which is longer but possibly slightly easier. Be aware, the weather at the top of Pen y Fan is not often the same as below- so make sure you pack appropriately.
Visit the stunning Saint Mary's Priory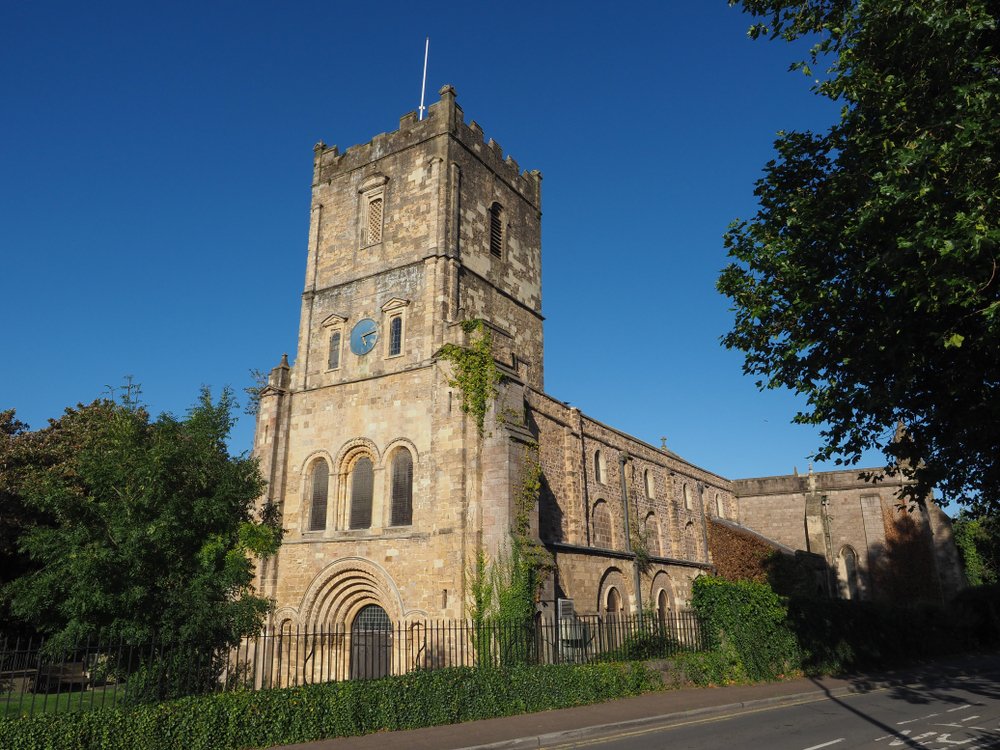 Known as Wales' Westminster Abbey, this priory contains some of the most important medieval treasures in Britain.
There are more than 10 alabaster chest tombs and the 15th-century wooden sculpture, known as the tree of Jesse, which has been described as one of the finest medieval sculptures in the world.
Entry is free but donations are welcomed here.
Stroll through Dyffryn Gardens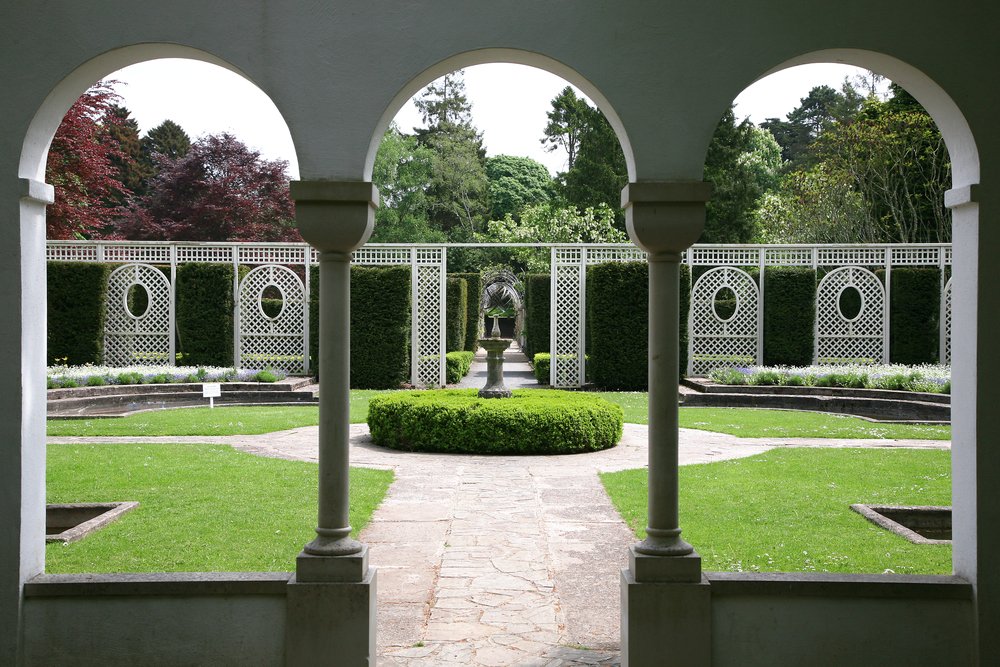 Dyffryn Gardens are the beautiful grounds which surround a gorgeous Grade II listed house built in 1893-4. The gardens stretch for 55 acres and are open all year round.
They're ornate, beautiful and peaceful — perfect for a wander and explore, or even a picnic if the weather is kind.
Do go chasing waterfalls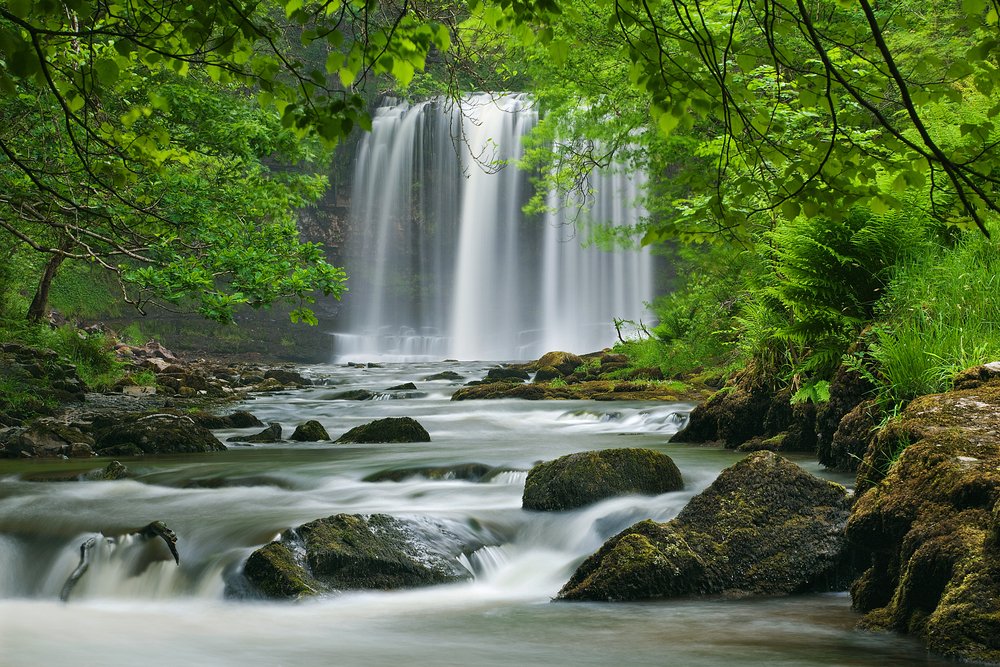 There are some incredible waterfalls in this area, especially around the Brecon Beacons. One of the most famous is Aberdulais Falls which is now owned by the National Trust and is closer to Swansea than Cardiff, but can be reached within an hour
In the Brecon Beacons, there are a series of waterfalls called the waterfall walk. This incorporates Henrhyd Falls: the highest waterfall in the National Park, with a drop of 27m and the home of the bat cave in the 2012 movie The Dark Knight Rises.
But, honestly, the most impressive waterfall is Sgwd yr Eira, which is the waterfall you can walk behind! It can be a little hard to find using sat-nav, but it's well worth the effort and the walk to get there.
So there you go — 21 incredible places to visit in and around Cardiff. Whether you can only visit for a day or have a week or more to explore, there's plenty to see and do in Cardiff area, Wales.
About the Author
Kathryn Bird decided to get out of the rat race whilst she was still young enough to enjoy it. Together with her husband and cocker spaniel puppy Mac, she explores Europe by motorhome and motorbike, sharing her experiences on the award-winning travel blog Wandering Bird. In two years they have visited 19 countries and driven nearly 50,000 miles in their motorhome- not including the times they were lost!
Allison Green is a former educator turned travel blogger. She holds a Masters in Teaching and a B.A. in English and Creative Writing. Her blog posts merge her educational background and her experience traveling to 60+ countries to encourage thoughtful travel experiences that both educate and entertain. She has been a speaker at the World Travel Writers Conference and her writing, photography, and podcasting work has appeared in National Geographic, CNN Arabic, CBC Canada, and Forbes, amongst others. Now based in the San Francisco Bay Area where she grew up, she has also lived in Prague, Sofia, and New York City.