Switzerland tops many people's bucket lists: from its scenic trains and soaring glaciers to its pristine lakes and picturesque cities, there's something for everyone to fall in love with.
But planning a trip to Switzerland can be complicated, especially if you're traveling on a budget without wanting to skimp on experiences.
I've gone over all the steps you need to create this simple 11-step Switzerland trip planner, to hold your hand and guide you through the process.
Planning a vacation to Switzerland may seem overwhelming at first but if you break it down bit by bit, you can tackle it one piece at a time.
Travel Checklist for Planning a Trip To Switzerland
Step 1: See if you need a visa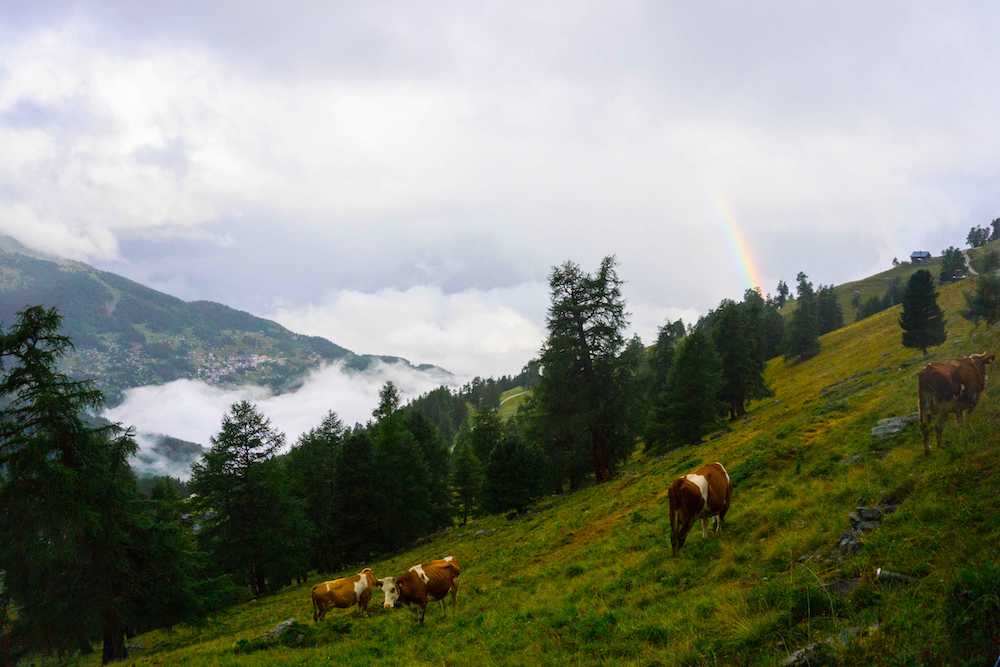 Note: This post contains affiliate links, which means I may receive a small commission if you purchase something through one of these links. Thank you for supporting the free content on this site! For more information on affiliate links and cookies, see my disclosure page for more details.
While not part of the EU, Switzerland is part of the Schengen zone, meaning that you'll need a Schengen visa to visit Switzerland.
Citizens of the following countries are not required to get a visa to visit the Schengen zone for less than 90 days out of the last 180 days.
Albania, Andorra, Antigua & Barbuda, Argentina, Australia, Bahamas, Barbados, Bosnia & Herzegovina, Brazil, Brunei, Canada, Chile, Colombia, Costa Rica, Dominica, El Salvador, Georgia, Grenada, Guatemala, Holy See, Honduras, Hong Kong, Israel, Japan, Kiribati, Macao, Malaysia, Marshall Islands, Mauritius, Mexico, Micronesia, Moldova, Monaco, Montenegro, Nauru, New Zealand, Nicaragua, North Macedonia, Palau, Panama, Paraguay, Peru, St. Kitts & Nevis, St. Lucia, St. Vincent, Samoa, Serbia, Seychelles, Singapore, Solomon Islands, South Korea, Taiwan, Timor Leste, Tonga, Trinidad & Tobago, Tuvalu, Ukraine, U.A.E., U.S.A., Uruguay, Vanuatu, Venezuela
If you're not on this list, check out this site for more information on getting a Schengen visa. Unfortunately, I'm not qualified to help on this step, so contact an embassy or a local travel agent if you have any questions about applying for a visa.
Step 2: Book your tickets!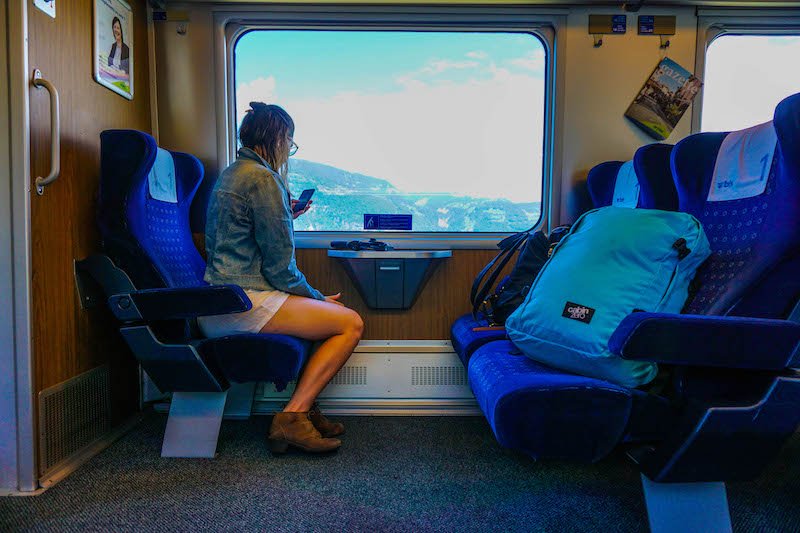 I generally use a combination of Skyscanner or Google Flights to find the best possible tickets in Europe. Skyscanner in particular is good at aggregating all the budget airlines and even combining tickets where it makes sense (such as flying into one European city and then switching airlines to a budget airline, booking two separate tickets to save money).
Depending on where you're flying from, you could pay anywhere from $40 USD to fly roundtrip from somewhere in Europe that has a budget airline connection (I can often find really cheap flights between Switzerland and Sofia, Bulgaria, where I currently live).
If you're traveling from Asia, the Middle East, or North America, you're likely looking are a cost more along the lines of $400 USD roundtrip if you can get a steal, and all the way up to $1000 USD roundtrip for a more typical price (possibly higher in peak season).
Step 3: Plan your Switzerland itinerary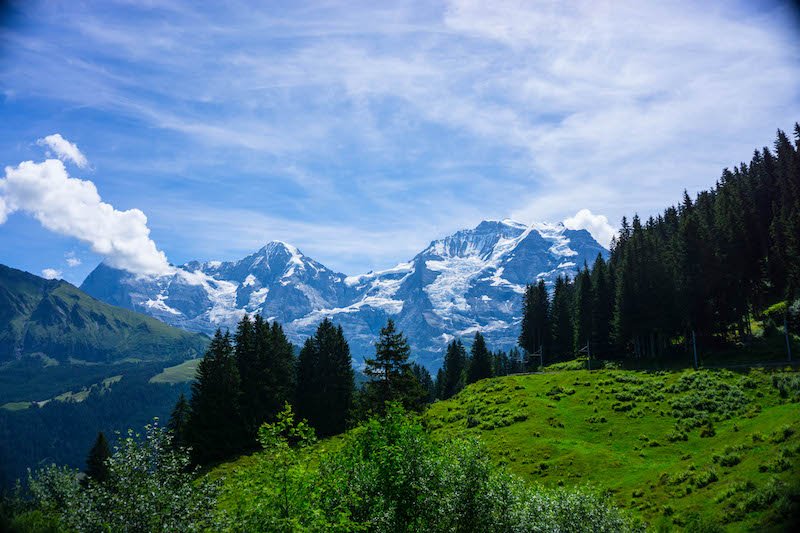 I've created a 10-day Switzerland itinerary that you can follow, which you can read here. It also includes suggestions on how to lengthen and shorten your trip.
I generally recommend flying into one airport like Zurich and another like Geneva so that you can cover more ground without having to backtrack. Of course, if you're visiting Switzerland as part a larger Euro-trip which you are doing by train, you can do this quite easily.
If you're a bit overwhelmed with planning your own itinerary, there are some affordable group trips that actually take the stress out for you. Whereas often, group trips will be a good deal more expensive than planning a DIY itinerary, in Switzerland you can actually often get a good deal. This is because tour operators often have exclusive discounts on tours and activities which they then pass onto you.
I recommend checking out Switzerland itineraries on TourRadar, as they break it down to a per-day cost so that you can find the best bang for your buck when it comes to planning a Switzerland trip. I saw everything from around 100 euros per person per day for hiking trips to 250 euros per person per day for guided tours, so it's actually really quite affordable compared to planning your own trip. Check out itineraries & compare prices here.
Step 4: Budget your trip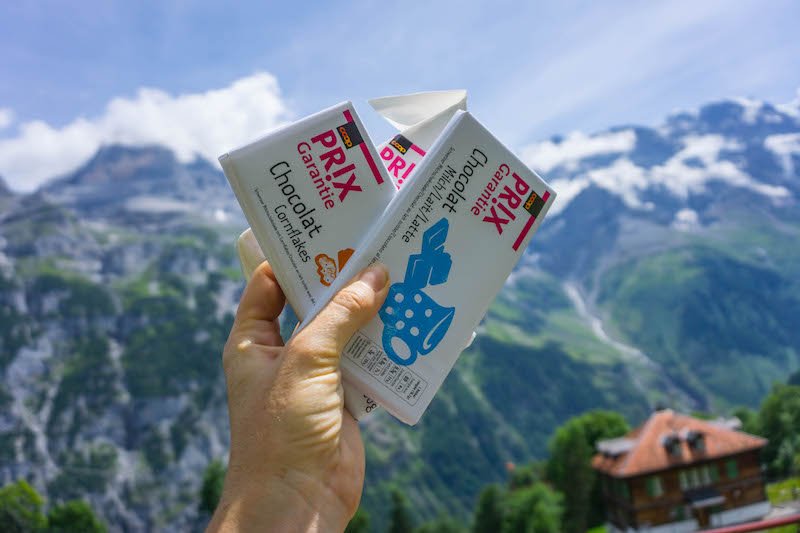 How much does a trip to Switzerland cost? Unfortunately – a lot. It's up there with Iceland as the most expensive country I've ever visited.
I traveled to Switzerland on as much of a budget as I could and still spent way more than I thought I would!
On average, I paid $25-40 USD a night for a bed… in a dorm with a shared bathroom. I spent about $10 per take-away meal from a grocery store or small kiosk selling sausages and the like, and $15 for McDonalds when I wanted to "treat myself." Regular restaurants were too expensive for my budget at around $30+ USD for a simple meal like a burger.
My train pass was covered by Swiss Travel System because I was working on a project for them, but if I had to pay for it out of pocket, I would have paid about $600 for 8 days of travel (which would have been cheaper than booking everything independently as I took advantage of all the free scenic trains and discounts that are included on the pass).
So, for a backpacking budget, I'd say you're still looking at approximately $50-100 a day, depending on how many meals out you're going to eat, how you're getting around, how much you move around (visit less cities to save some serious funds as transportation is a big expense), and where you stay. If you're planning to add on any adrenaline activities, like paragliding or canyon swinging, prepare to pay a premium!
For families and couples traveling on a budget but not necessarily staying in hostels, I'd budget around $150-200 per day per adult including transportation, and maybe an extra $50 per day per kid if applicable. Kids 15 and under are included for free on your Swiss Travel Pass when traveling with a parent or guardian, and food for kids should cost less.
Heads up if you're traveling as a family with a youngster who needs a crib: hotels in Switzerland often charge an obscene sum — as much as $50 per hotel! — to rent a crib. My friends who traveled in Switzerland as a family recommend bringing a travel crib (they suggest the Phil & Teds travel crib) to save money. Especially if you're visiting several different places in Switzerland, all these fees can add up, so a travel crib can be a budget-saver.
For couples and families who have a bigger budget to stretch, there's pretty much no limit to the spending. A luxury hotel will cost around $400-500 per night, day trips like visiting Titlis or Jungfraujoch cost about $100-200 per person, and you can easily spend $50 per person on a meal, just to give you a benchmark.
Step 5: Plan your activities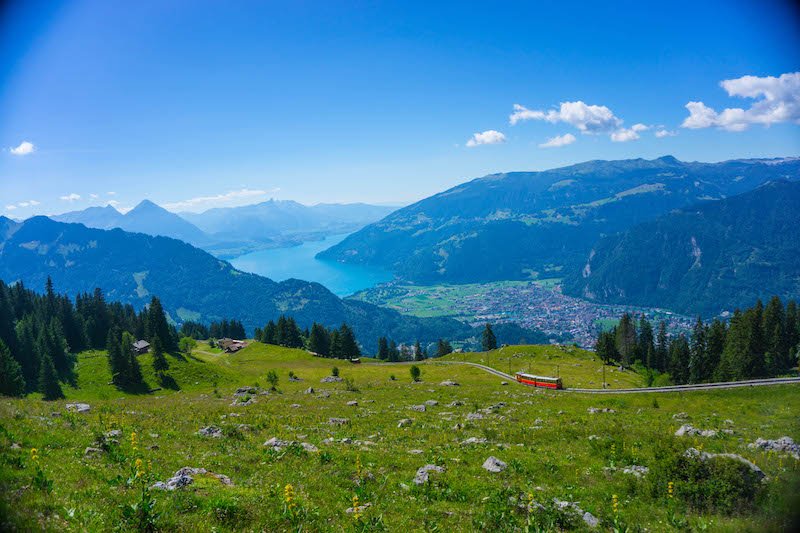 This goes hand in hand with your budget. If you are traveling on a budget, I recommend getting a Swiss Travel Pass and taking advantage of all the inclusions and discounts on that. It's pricy, but it becomes your transportation and activities all in one!
For example, you could do the Mt. Rigi & Mt. Pilatus scenic trains, steamboats across Lake Geneva and Lake Lucerne, the belle-epoque scenic Schynigge Platte rain, cable cars up the mountains, and visiting Chillon Castle in Montreux.
These are included all for free on your pass, which ends up being much cheaper than trying to fill your time with paid activities. Check out pricing & details about the Swiss Travel Pass here.
If you have a little more to spend, there are some really cool extras that you could add on to your Swiss Itinerary. I've gone over them in detail on my best places to visit in Switzerland post, but I'll include my recommendations for top day trips and activities for the main Swiss cities below.
Recommended Geneva Activities & Day Trips
I have a full guide to Geneva day trips here, but here are my quick picks.
Recommended Montreux Activities & Day Trips
Recommended Interlaken Activities & Day Trips
I have a full guide to Interlaken day trips here, but here are my quick picks.
Recommended Zürich Activities & Day Trips
Recommended Lucerne Activities & Day Trips
Step 6: Book your accommodations!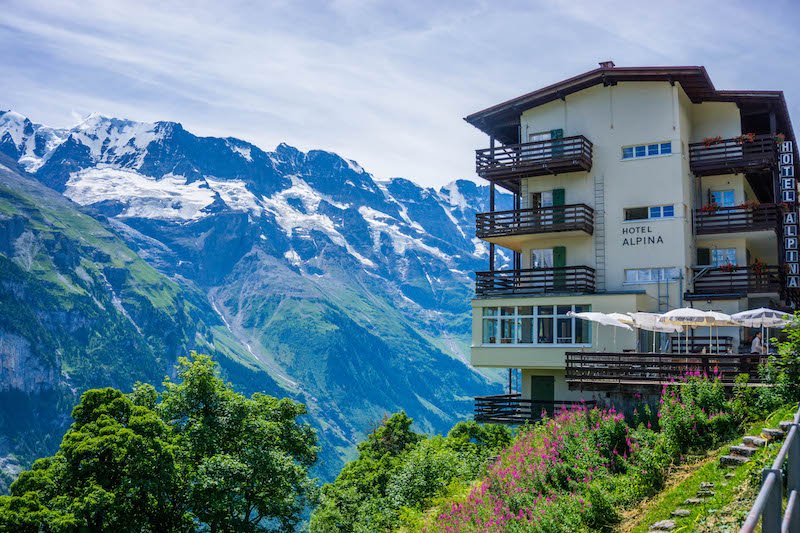 I strongly recommend booking your accommodations well in advance, especially if you are planning a trip to Switzerland on a budget, since the best and most budget-friendly places tend to sell out quite fast.
I've gathered my recommendations for the main cities you might visit all in one place, so check out below.
Where to Stay in Geneva
Budget: Geneva Hostel.
Mid-range: ibis budget Petit-Lancy
Luxury: The Mövenpick
Where to Stay in Interlaken
Budget: Balmers Backpackers Hostel
Mid-range: B3 Boutique Bed & Breakfast
Luxury: The Royal St. James
Where to Stay in Lauterbrunnen
Budget: Schutzenbach Backpackers
Mid-range: Hotel Staubbach
Luxury: Hotel Silberhorn
Where to Stay in Lucerne
Budget: capsule hotel lucerne
Mid-range: ibis Lucerne
Luxury: Hotel Schweizerhof
Where to Stay in Montreux
Budget: Montreux Youthhostel
Mid-Range: Le Coucou Hotel
Luxury: Fairmont Le Montreux Palace
Where to Stay in Zermatt
Budget: Matterhorn Hostel
Mid-range: ARCA Solebad Wellness & Spa
Luxury: Romantik Hotel Julen Superior
Where to Stay in Zürich
Budget: City Backpacker Biber
Mid-range: Motel One Zürich
Luxury: The Park Hyatt
Step 7: Research vaccinations & prepare travel medicine kit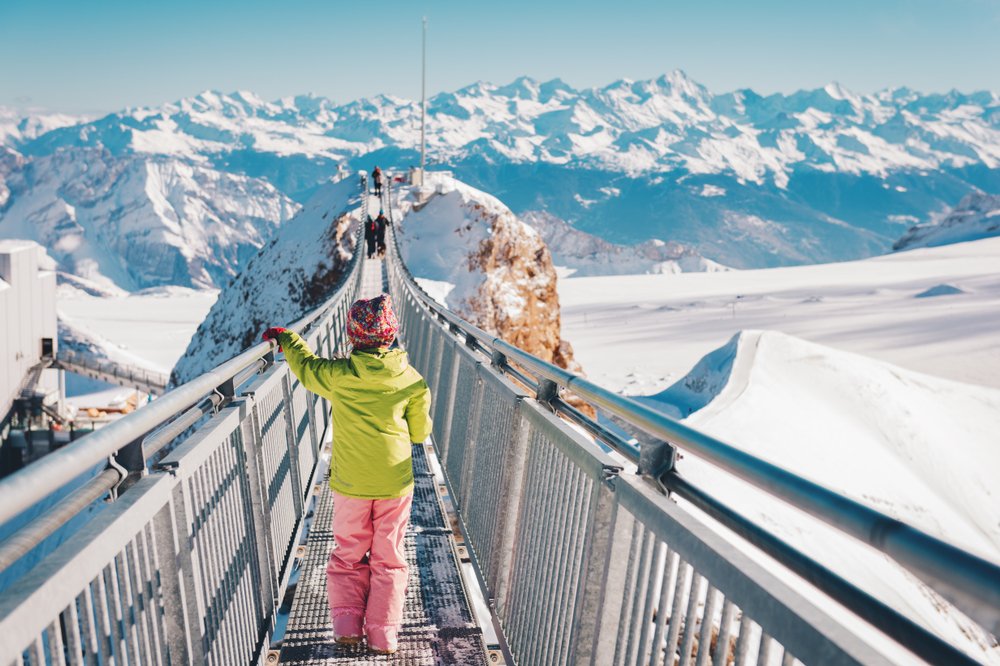 While Switzerland is one of the safest countries to visit, I always suggest people double-check the CDC's travel vaccination recommendations and making sure they're up-to-date on routine shots, particularly things like tetanus that require boosters.
I also strongly recommend prepping a mini travel medicine + first aid kit, including basic over-the-counter medicine, plus any prescription medication, and some basic first-aid like bandaids, Neosporin, and a bandage in case you hurt an ankle.
Incidentally, on my trip to Switzerland, I got super super sick with the flu (in the middle of summer, go figure) and having my travel medical kit on hand saved the day as I was in no state to head out to the pharmacy, considering that even walking up a flight of stairs nearly made me pass out. I was able to take some Pepto-Bismol to stop the vomiting and Imodium to help with the… other end, and some ibuprofen to reduce my fever. It helped, and by the next day, I was feeling semi-human again and didn't have to go to the hospital like I once feared.
And while I'm on that note – make sure that travel insurance is part of your travel medicine kit! In case anything goes wrong, you'll want to make sure that you can get medical care without bankrupting yourself and ruining your trip. I use World Nomads.
Step 8: Learn some basic French & Swiss-German phrases (and possibly Italian)
Generally, people in Switzerland speak some English because the country is multi-lingual and English often bridges the divide between, say, French-speaking Swiss and German-speaking Swiss. Still, it's always polite to greet people in their native language while traveling.
Here are a few useful French phrases which you will want to use in the French-speaking part of Switzerland, which includes the following cantons: Geneva, Vaud, Neuchâtel, and Jura.
Hello – Bonjour!
Thank you – Merci
Please – S'il vous plait (pronounced "sill voo play")
Goodbye – Au revoir (pronounced "ah re-vwa"
If you're traveling in German-speaking Switzerland, which is most of the country (the following cantons: Aargau, Appenzell Ausserrhoden, Appenzell Innerrhoden, Basel-Stadt, Basel-Landschaft, Glarus, Luzern, Nidwalden, Obwalden, Schaffhausen, Schwyz, Solothurn, St. Gallen, Thurgau, Uri, Zug, and Zürich)… German will be helpful!
Hello – Guten tag
Thank you – Danke
Please – Bitte
Goodbye – Auf Wiedersehen (pronounced "off vee-der-zen")
Only about 7% of Switzerland speaks Italian, primarily in the Ticino canton, but if you plan a trip that includes Lugano or that general area, here are a few helpful Italian phrases.
Hello – Buon giorno!
Thank you – Grazie
Please – Per favore
Goodbye – Ciao!
Step 9: Pack your bags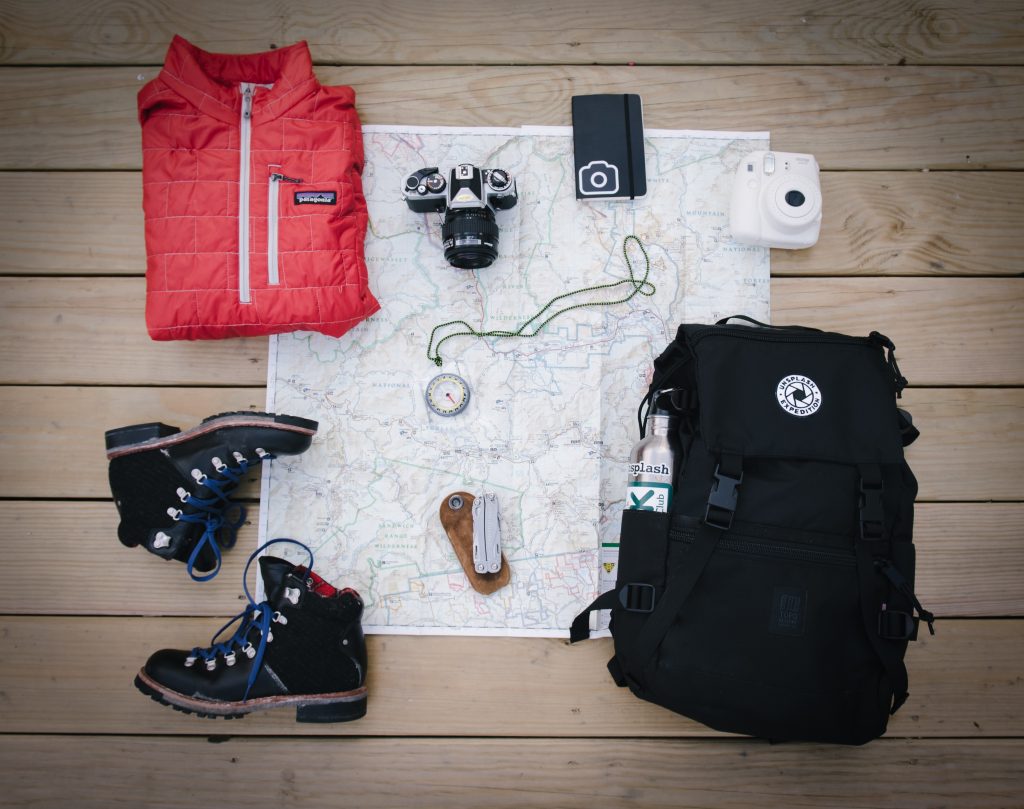 Luckily for you, I've already written a super-comprehensive guide to what to pack for Switzerland, for all seasons and genders. You can read it here.
If you just want the greatest hits of what to pack for Switzerland, here are my top 5 recommendations.
An adaptor: Annoyingly, Switzerland uses a slightly different outlet (Type J) than the rest of continental Europe. While sometimes continental Europe adaptors will work in some outlets, some are more fussy, and I ended up needing to buy a Switzerland-specific adaptor. This Type J adaptor has several outlets so you can plug in multiple devices into one adaptor, which is handy.
A guidebook: While I use travel blogs for much of my travel research (and clearly you do too!), I love a good old-fashioned guidebook as well. Lonely Planet Switzerland is recently updated and full of excellent travel inspiration and budget restaurant advice. Rick Steves' Switzerland is also a winner. I typically download the Kindle version and bring it on my Kindle Paperwhite to minimize how much space it takes up in my bag
A rain jacket & packable down jacket: Switzerland's weather is quite temperamental, so having a lightweight waterproof rain jacket is a must. I love my Marmot PreCip rain jacket and bring it with me everywhere – it's lasted me years. If you plan on visiting any mountains, you'll likely want to bring an extra layer with you – it's cold up there even if it is sunny (and snow is possible even in the summer)! I love having this packable down jacket that I can easily roll up and place in my bag.
An anti-theft bag: While Switzerland is generally pretty safe, there is a risk of pickpockets in the major cities like Geneva, Zürich, and Lucerne. I deter thieves by carrying a stylish but practically indestructible travel backpack with security features like locking zippers, RFID blockers, and slash-proof material. PacSafe is my favorite travel security item brand (this is the exact PacSafe backpack I love and bring on every city trip).
A reusable water bottle: Water in Switzerland is safe to drink everywhere and you will find public fountains in most cities spouting out pure, glacial water that is better than anything you can buy. Save some serious money and the environment by carrying your own reusable water bottle like this Klean Kanteen.
Step 10: Prepare for your arrival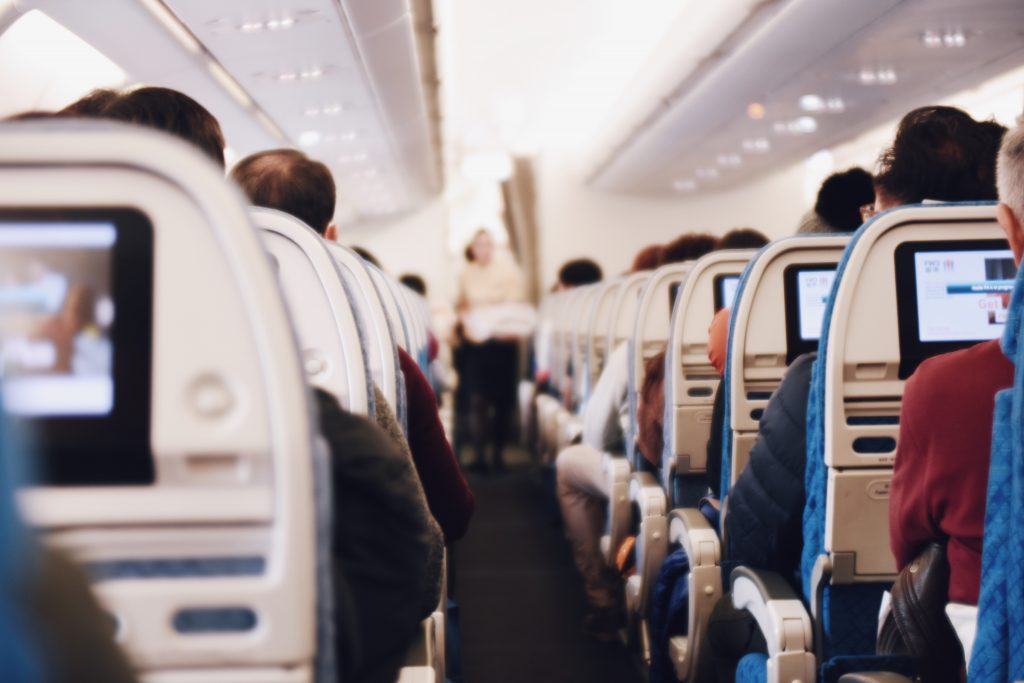 Depending on what airport you land in (or train station you arrive to) you will have to plan your route between your arrival point and your first hotel. I strongly recommend looking up public transportation ahead of time or arranging a private transfer in advance, so you're not caught off guard on arrival.
You should also decide if you are going to use a roaming plan on your phone or if you will purchase a local SIM card or WiFi device for your trip. Doing this research in advance can save you some nasty surprises on your phone bill!
I also recommend to have a bit of cash on hand in case your debit card gets declined for fraud when trying to withdraw cash when you arrive. Euros or USD are always a good bet and easy to convert into Swiss francs. Note that the Swiss franc is basically on par with the dollar, so easy conversions there. Credit cards are widely accepted in Switzerland, but there's always the odd place that only accepts cash, so you'll want to be prepared with both.
I generally always recommend you withdraw money from an ATM rather than converting cash that you've brought into the country with you. Your bank will usually give you a better exchange rate than a money-changer will. Don't be tricked just because the money-changing booth says 0% commission – often, they make this up by offering a bad exchange rate.
Step 11: Don't forget travel insurance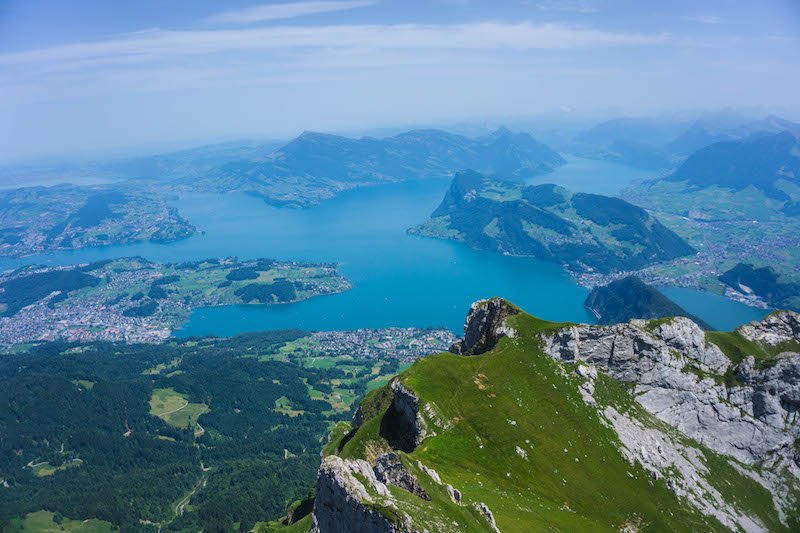 I touched on it super briefly above, but I wanted to remind you while it's fresh on your mind — travel insurance is a good idea for Switzerland and for travel in general!
I have been a paying customer of World Nomads for years. It's nice to have the peace of mind it gives me in case of emergencies, accidents, illnesses, theft, or trip cancellation or disruption. Don't think that just because Switzerland is a safe country that it's not necessary – accidents and illness can happen anywhere, and I almost needed to visit a hospital during my time in Switzerland and was so grateful I had travel insurance in case I had needed to check myself into the emergency room.
While Switzerland is super safe to travel around, there's always some risk inherent in everyday travel, so it's better to play it safe. The last thing you want is for an illness, crime, or accident to ruin your trip – so it's better to be prepared!
Get a travel insurance quote for your trip here.
Allison Green is a former educator turned travel blogger. She holds a Masters in Teaching and a B.A. in English and Creative Writing. Her blog posts merge her educational background and her experience traveling to 60+ countries to encourage thoughtful travel experiences that both educate and entertain. She has been a speaker at the World Travel Writers Conference and her writing, photography, and podcasting work has appeared in National Geographic, CNN Arabic, CBC Canada, and Forbes, amongst others. Now based in the San Francisco Bay Area where she grew up, she has also lived in Prague, Sofia, and New York City.