When I was planning a trip from Bulgaria this spring, Lisbon pretty immediately came to mind.
I had visited Lisbon for the first time in August 2018 and promptly fell in love with the city. But the heat and tourist crowds definitely was a strike against it!
When I returned to Lisbon in March this year, I was doubly enamored with the city.
Far from being cold and gloomy as I feared, Lisbon was delightfully warm and sunny, reminding me exactly of spring days back in California.
In fact, I think March in Lisbon may just be the best time of year to visit!
Why You Should Visit Lisbon in March
Lisbon in March has almost no crowds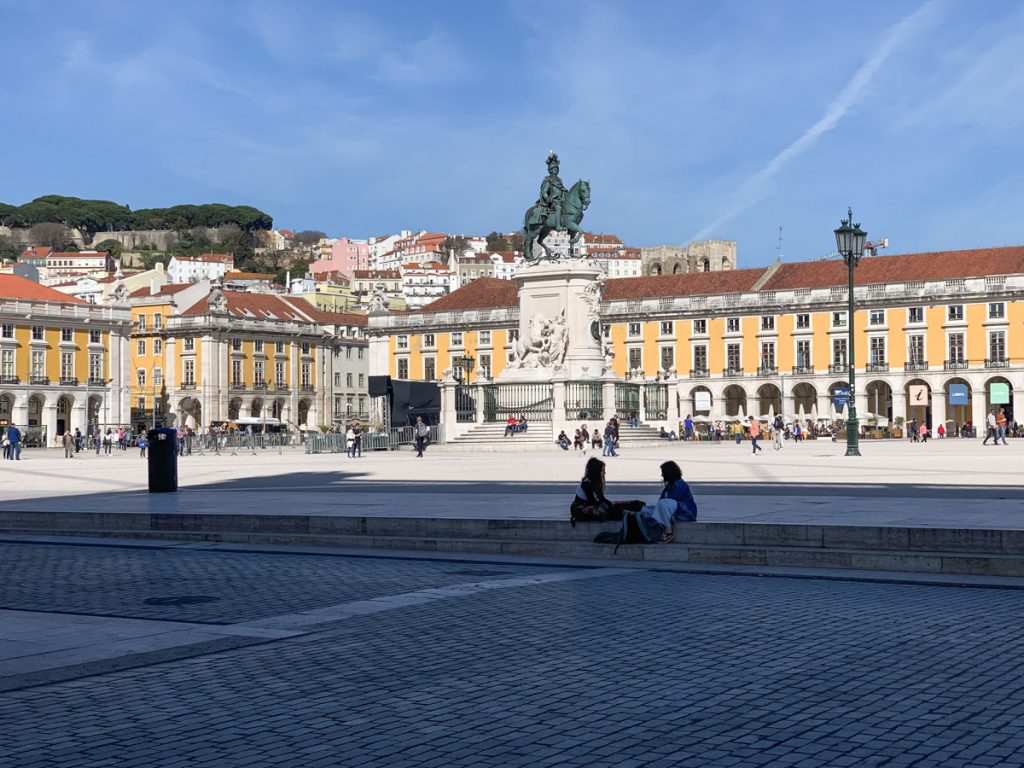 Note: This post contains affiliate links, which means I may receive a small commission if you purchase something through one of these links. Thank you for supporting the free content on this site! For more information on affiliate links and cookies, see my disclosure page for more details.
There's no denying that Lisbon has been a major victim of overtourism.
Cheap flights, generally low prices in Portugal, and tons of "Instagrammability" make Lisbon one of the most impacted European cities in terms of overtourism.
I get a bit annoyed when I hear travel influencers declaring that they don't promote traveling to destinations suffering overtourism.
Not because I don't believe overtourism is an issue, but because it has a gate-keeping feel to it.
Basically: I went, but you can't. A similar phenomenon occurs in discussions of the merits of geotagging.
However, I do think that being cognizant of how you affect the destination that you're visiting is key when it comes to visiting places that are suffering from overtourism.
Visiting Barcelona in February is much, much different than visiting Barcelona in July.
I recognize that not everyone has the liberty to decide when to visit a place, especially teachers (which I used to be for five years) and families with school-age kids.
But for those who can, I recommend visiting the more touristic places in the off-season and saving your peak-season travel for emerging destinations which could use more tourism, like Albania or Azerbaijan.
And since Lisbon is such a delightful place to visit in March, it's hardly a sacrifice.
Yet Lisbon isn't that cold in March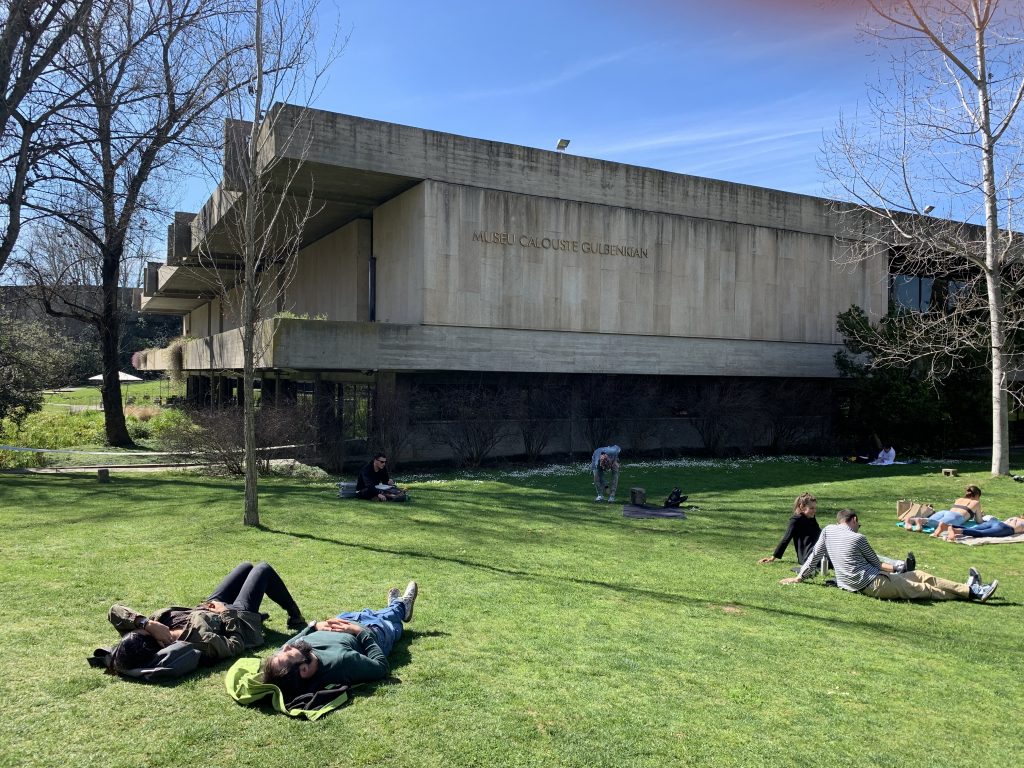 Lisbon's March average temperatures are definitely on the warm side. Your average daytime high is 65 °F / 18 °F, while nights dip to around 51 °F / 10 °C.
That said, it can get even warmer than that. During my 2 week stay in Lisbon, I had some days that were in the low 70s °F / low 20s °C.
The reason for this is that Lisbon is quite far south in Europe but also because it benefits from the jet stream which blows warm air across the Atlantic.
This has a moderating effect on the climate, so that summers aren't quite as scorching as they could be and winters aren't nearly as cold.
In fact, there are tons of sunny days in Lisbon in March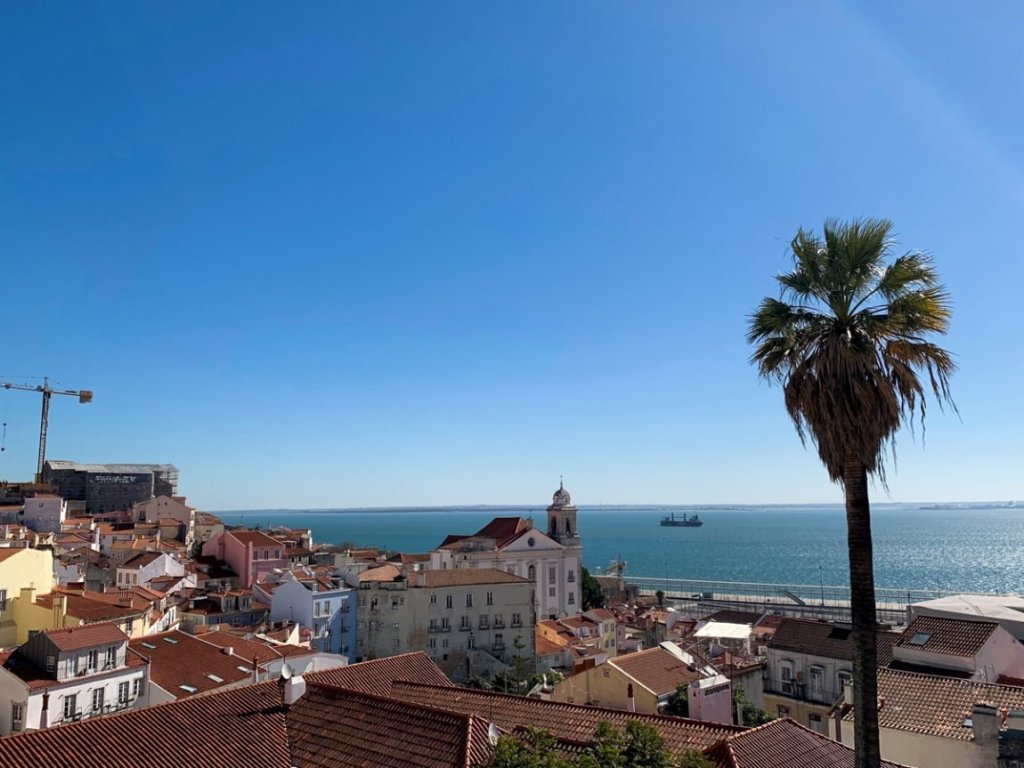 I was pleasantly surprised, and definitely a little lucky, that I didn't experience a single day of rain over my two weeks in Lisbon.
While that's not always going to be the case – my friends previously visited Lisbon in March and said it rained for three days straight – my experience isn't totally unusual.
According to WeatherSpark, the chance of a rainy day in March in Lisbon is about 17%, less than 1 day in every 5.
So while you won't exactly want to go swimming, you likely won't be rained out of your trip.
On the other hand, Porto is very rainy this time of year, so it's not a good time to visit Porto.
But there are plenty of indoor things to do if it rains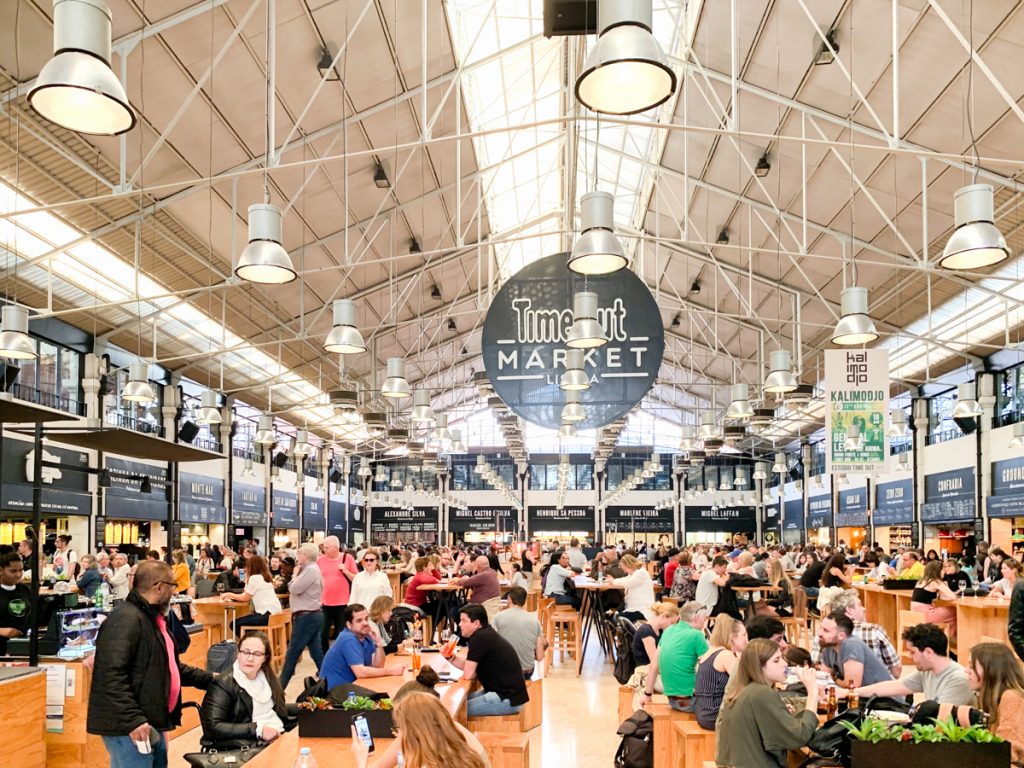 However, even though I was blessed with abnormally good weather in Lisbon this March, there would have been a lot to do anyway.
In fact, because I was enjoying visiting the more offbeat side of Lisbon, I was spending a lot of time in its quirky museums and delicious African restaurants.
That was a fun way to explore a different side of the city, rather than bouncing around from tourist-clogged miradouro after miradouro.
Some of my favorite unique and quirky museums are as follows: National Coach Museum, the Museum of Fado, the Geographic Society of Lisbon's Museum, and the Doll Hospital.
And if it gets cold, you can warm up with some delicious spice and flavor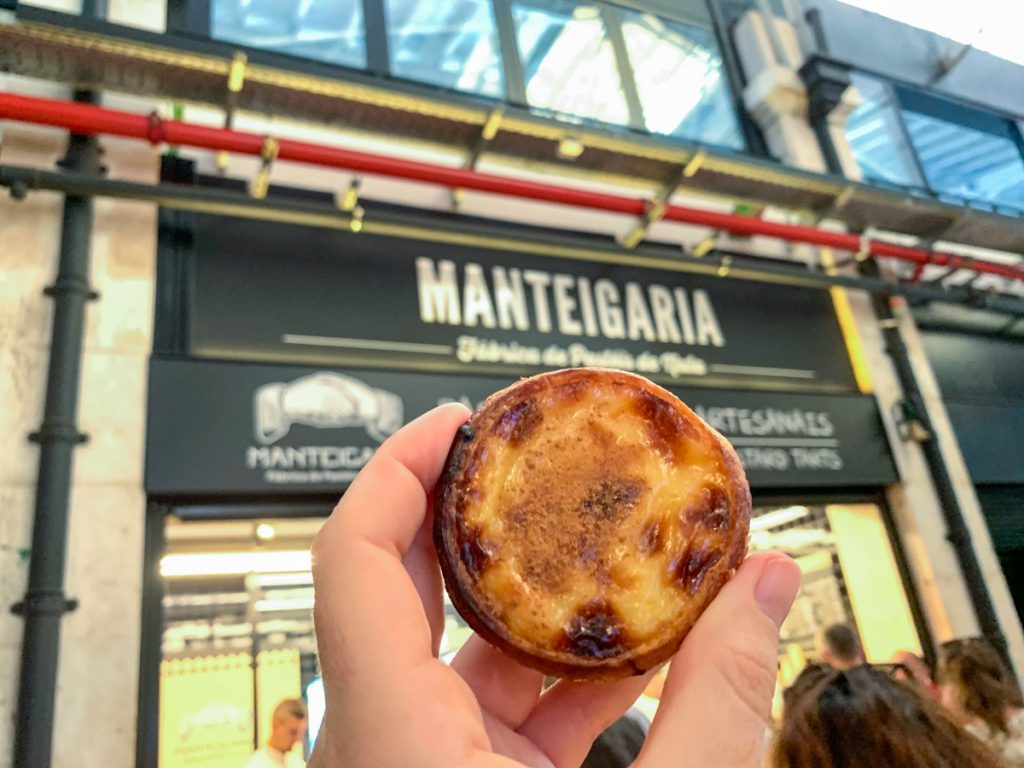 We also really enjoyed exploring Lisbon's delicious culinary scene, which is far more diverse than you'd imagine from first glance.
Portugal's colonial legacy, while bringing plenty of violence and displacement to those lands it pillaged and claimed, has a more palatable taste today – literally.
Many people from Portugal's former colonies (spread across Africa, the Americas, and Asia) have immigrated to Portugal for various reasons, many of them bringing their food culture to Lisbon with them.
And let me tell you, while I like Portuguese food, it's not something I could eat every day.
Truthfully, Lisbon's culinary map is all the richer for the diversity of the people who call this city home!
While I definitely gorged on traditional Portuguese foods like bacalhau and pastel de nata, we also explored an alternative side to the Lisbon culinary scene.
We really enjoyed supporting immigrant-owned businesses like Cantinho do Aziz (Mozambican food), Anastacia's (Cape Verdean food), and Chongqing Hot Pot (Sichuan food).
Where to Stay in Lisbon in March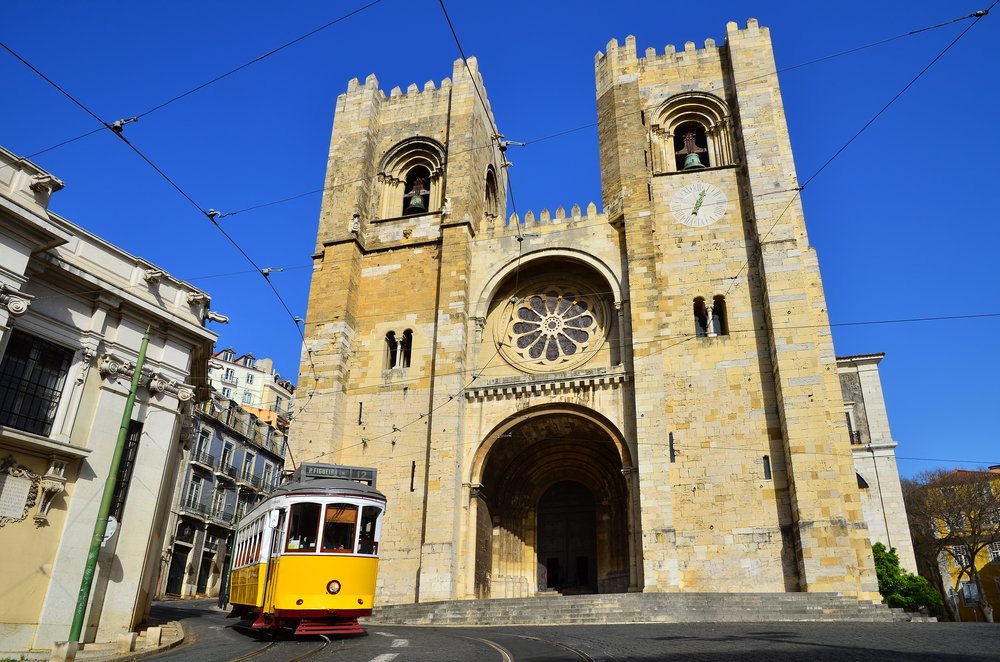 If you're visiting Lisbon in March, you'll find a lot of great deals on accommodations. Here are a few of the hotels I recommend for each budget category.
Budget: For a central option that won't break the budget, I recommend NOMAD 64. Given high marks for cleanliness and their great breakfast spread and bonus points for friendly staff, it's a great, affordable option in Lisbon.
With a variety of room options, from dorms to private rooms, there's something for every budget and travel style.
Mid-Range: For a cute guesthouse that will welcome you warmly without costing an arm and a leg, and a variety of room configurations for every group size and budget, I recommend Rainbow Guesthouse 56.
It's adorable, packed with personality, and has a great location near the metro.
Luxury: If you want to stay where the stars stay (literally, Madonna stayed here for a month!) in a former palace converted into one of the leading hotels of the world, you can't miss Pestana Palace.
I actually got to spend two nights here on a family trip and can vouch that it lives up to the reviews. A stay here is truly an incredible experience!
Allison Green is a former educator turned travel blogger. She holds a Masters in Teaching and a B.A. in English and Creative Writing. Her blog posts merge her educational background and her experience traveling to 60+ countries to encourage thoughtful travel experiences that both educate and entertain. She has been a speaker at the World Travel Writers Conference and her writing, photography, and podcasting work has appeared in National Geographic, CNN Arabic, CBC Canada, and Forbes, amongst others. Now based in the San Francisco Bay Area where she grew up, she has also lived in Prague, Sofia, and New York City.