If you are planning a small trip to Portugal, but you only have time to visit one city, you're likely wondering: should I visit Lisbon or Porto?
I've visited Lisbon twice and Porto once and thought quite a bit about the differences between the two cities.
And while I have guides for both — check out this post on how to spend one day or two days in Lisbon and this post on how to spend one day or two days in Porto — I figured I'd break it down for people who have to choose.
(Have even less time? I have guides for one day in Lisbon and one day in Porto is forthcoming)
So this post puts the question of whether to visit Lisbon or Porto head to head!
In it, I'll be comparing Lisbon vs. Porto so you can decide what the best city is for your personal travel style.
So, Lisbon or Porto? Let me break it down.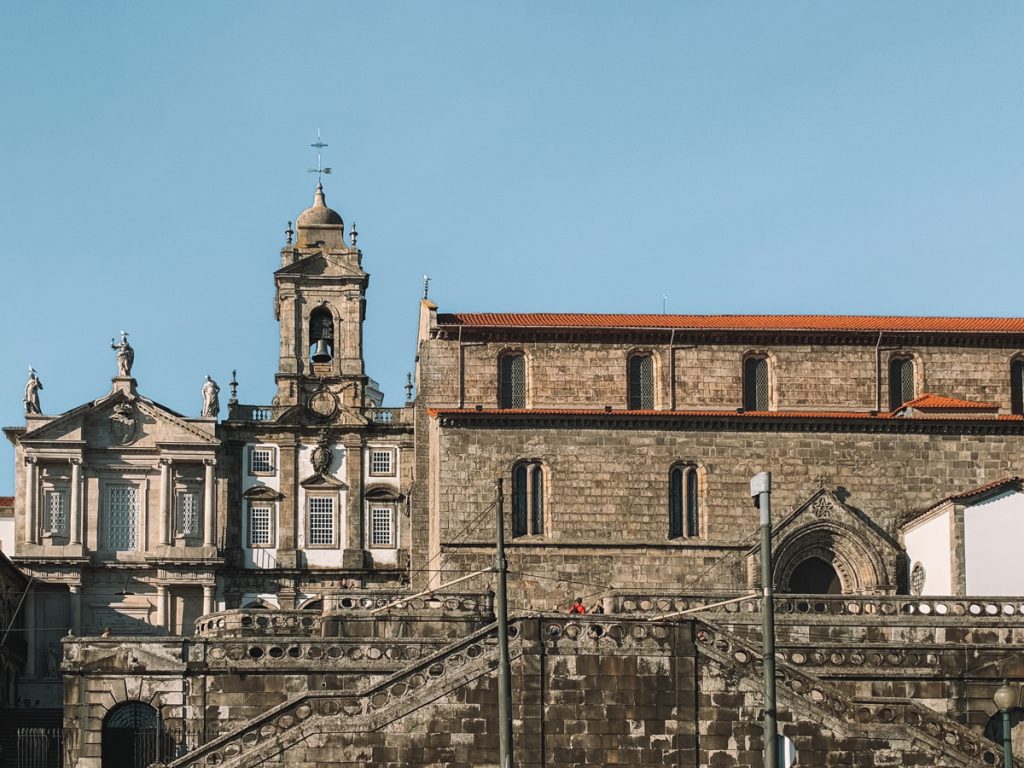 Note: This post contains affiliate links, which means I may receive a small commission if you purchase something through one of these links. Thank you for supporting the free content on this site! For more information on affiliate links and cookies, see my disclosure page for more details.
Choose Lisbon if…
… You want that big city feel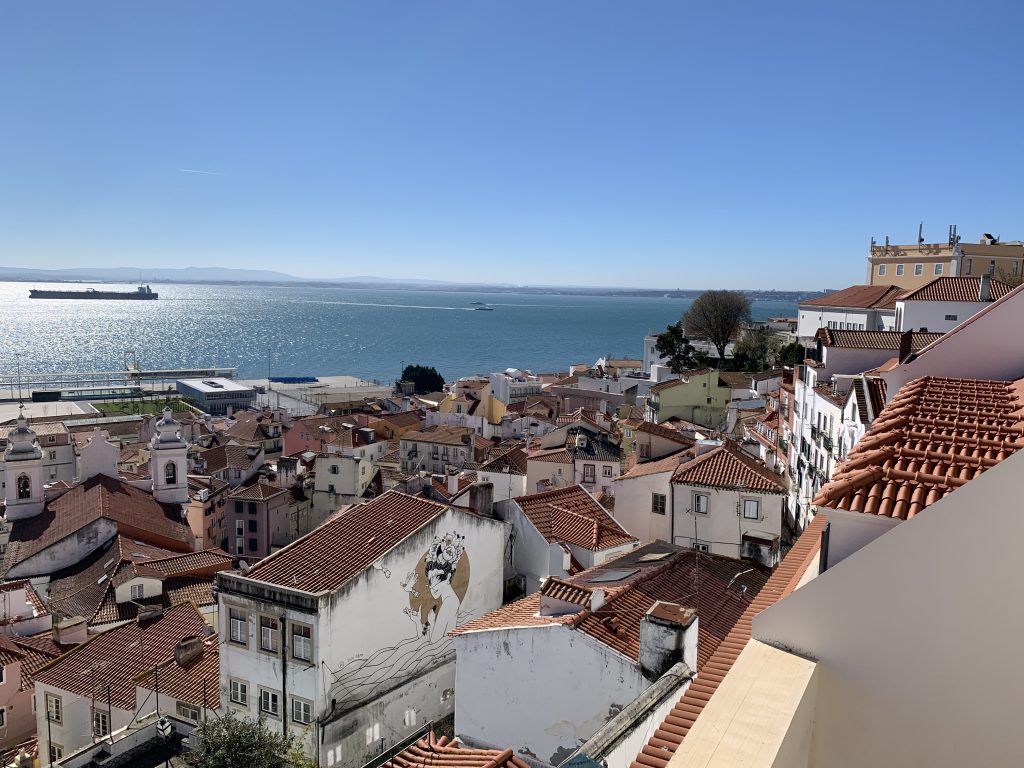 While it may seem very obvious that Lisbon is the bigger city, being the capital, I was truly surprised by how small Porto feels in comparison.
While on paper, it's about half the size of Lisbon, it really truly feels much smaller than that.
Lisbon has a compact and walkable center, but its edges sprawls on for ages. Belém, Oriente, Amadora, the city is simply huge.
That's not to mention Almada, just on the other side of Lisbon's Tagus River, technically another city but with many sights associated with Lisbon such as their imitation Christ the Redeemer statue from which you can get an epic view of Lisbon.
Simply put, you can spend weeks in Lisbon and never quite feel like you've seen the whole city.
I've spent nearly 3 weeks in Lisbon by now and still am discovering new neighborhoods.
On the other hand, Porto doesn't quite have that big city feel. I spent 3 days there and felt like I had a pretty good feel for the city's layout and neighborhoods in that short amount of time.
After Lisbon, Porto feels like a small town in comparison. This is actually great if you have a limited time to visit one city in Portugal and want to get to know it well.
However, if you've always been pulled towards big cities, Porto may feel a little small for you, as it has a vibe more similar to towns and villages in Portugal.
… You're a major foodie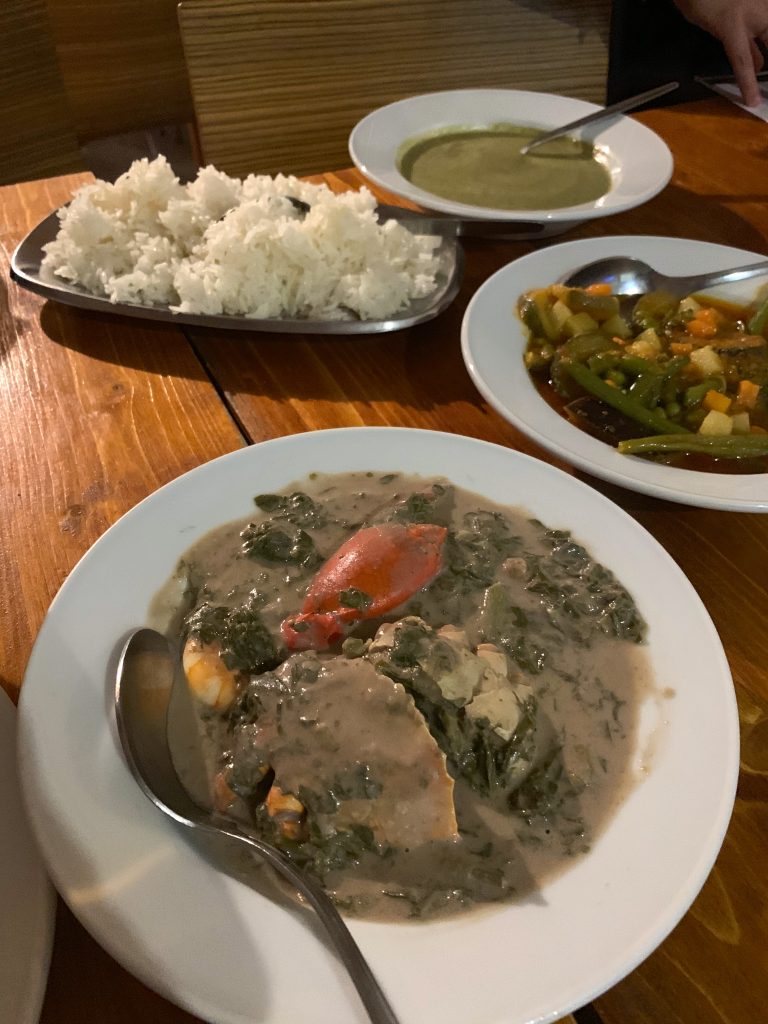 Porto is definitely no slouch when it comes to good food, but it's a little more staunchly traditional than Lisbon when it comes to food.
Meanwhile, Lisbon is the culinary powerhouse of Portugal, excelling at not only Portuguese food but food from all around the world.
I had everything from Cape Verdean food to Chongqing-style hot spot in Lisbon, and not a single plate missed the mark.
For some tips on where to eat in Lisbon, I defer to my friends Daryl & Mindi, two food bloggers who have made their home in Lisbon.
They've shown me a few of the best restaurants in Lisbon and many of my favorites are indebted to them!
… You love street art and everything hipster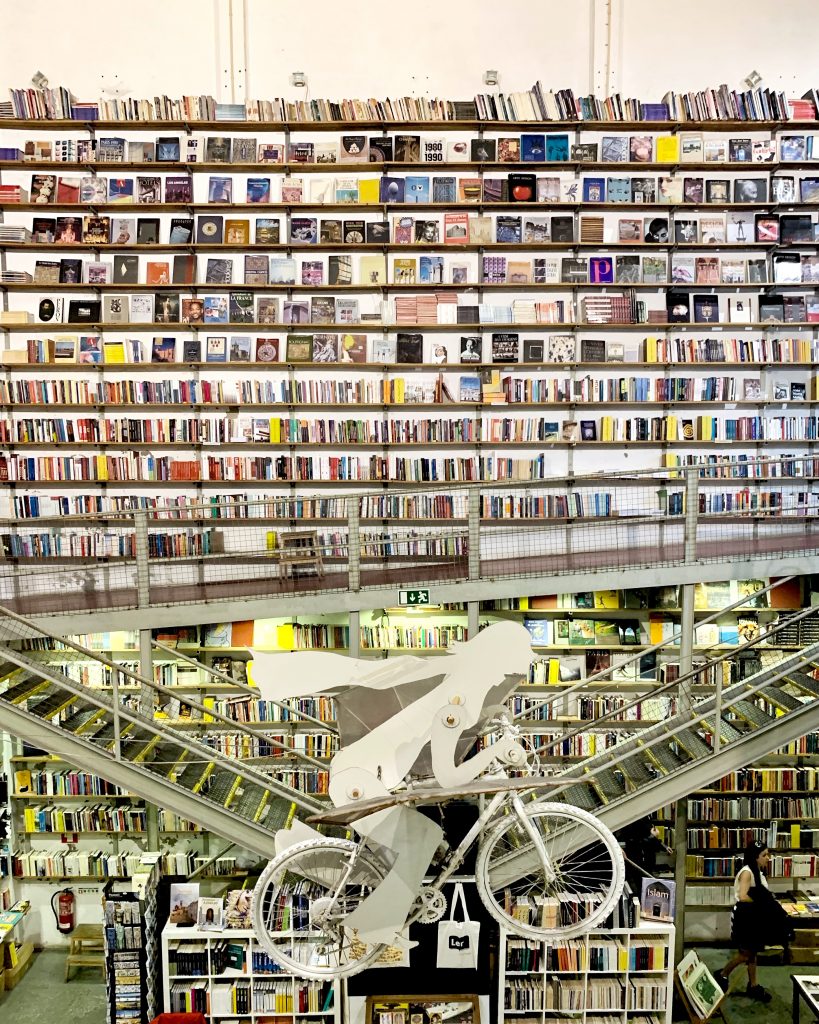 Porto is more traditional, whereas Lisbon has more of an upstart, hipster vibe to it.
After all, Lisbon is home to LX Factory, the mecca of all things hipster and Instagrammable, where you can ogle street art, shop in one of the world's prettiest bookstores (hint: it's not Porto's Livraria Lello, which is now an Instagram hellscape), dine, and sip fantastic specialty coffee all in one former textile factory turned multifunctional urban development.
There's also the fun nightlife district of Bairro Alto and a seemingly innumerable amount of cute cafés all over Lisbon serving up delicious coffee in gorgeous surroundings (my personal favorite is Augusto Lisboa in Alfama).
… You can't imagine not going to Sintra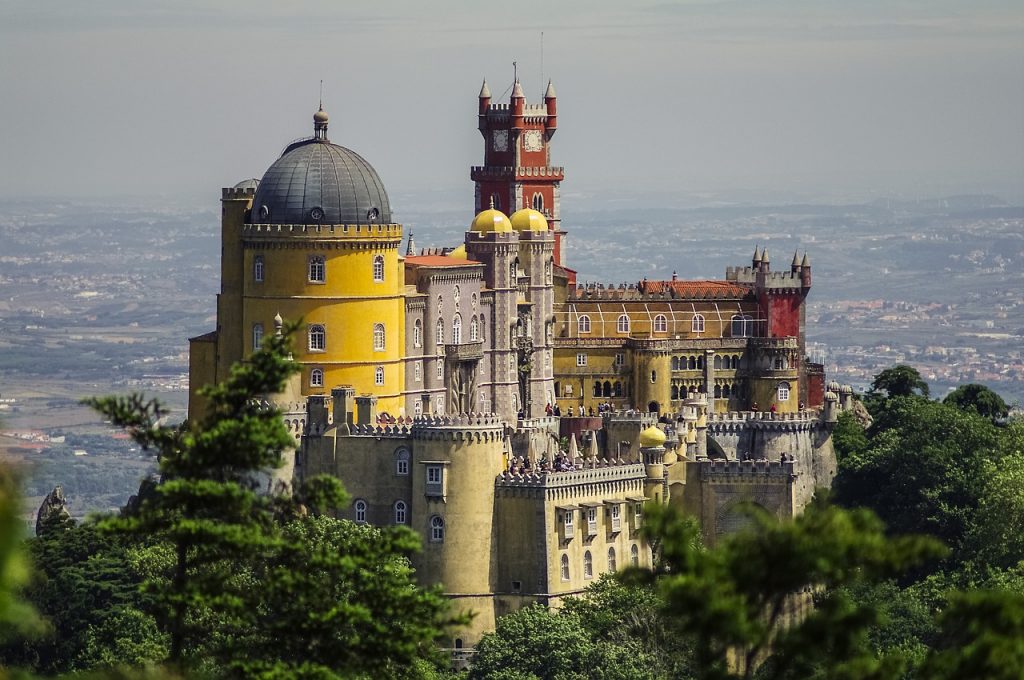 Sintra is not technically part of Lisbon, but it might as well be, since for many people, visiting Pena Palace and the Quinta da Regaleira is essential.
As such, Lisbon is the much more obvious choice as a day trip to Sintra (or even a full Sintra itinerary) couldn't be easier.
While Porto has awesome day trips of its own, which I'll get into shortly, if you're into gorgeous colorful castles and beautiful castle grounds, Sintra (and thus Lisbon) is the choice for you.
Choose Porto if…
… You want the (slightly) less touristy option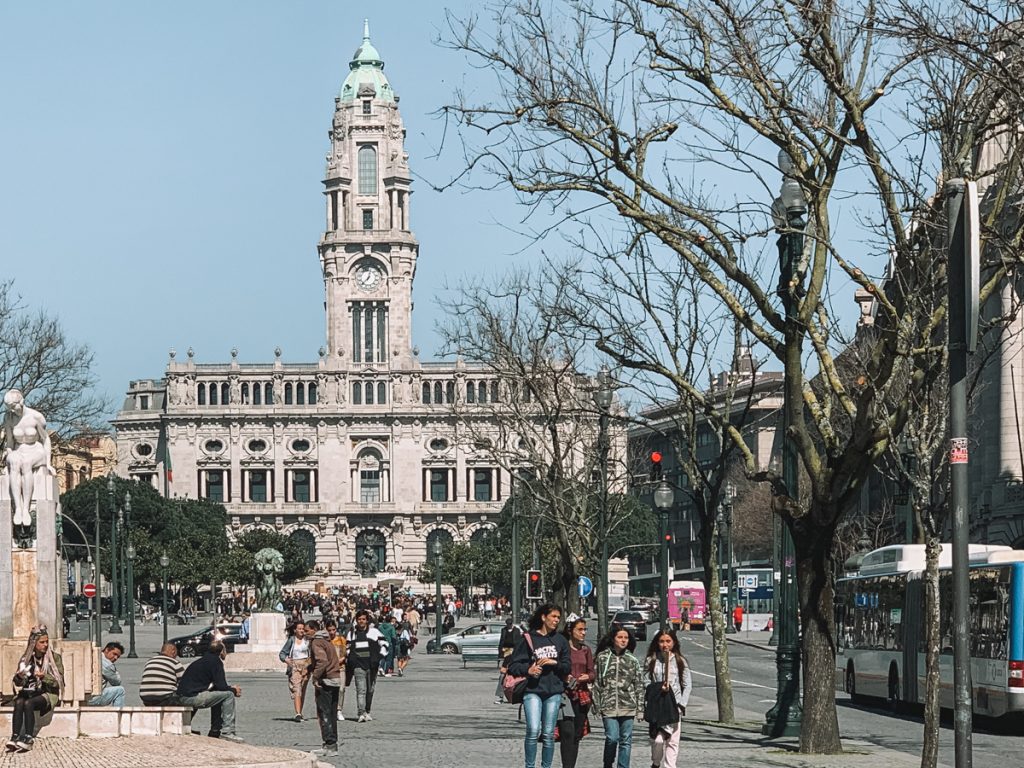 I am definitely not claiming that Porto is not touristy – that would be patently false.
However, compared to Lisbon, which is nearly bursting at the seams with mass tourism, Porto is less crowded and oversaturated with tourism.
You will certainly encounter crowds at popular places, such as the Porto Cathedral and the port house on the Vila Nova de Gaia side of the river.
However, overall I had more of a feeling that Porto was maintaining its distinctly Portuguese identity a little better in the face of tourism than Lisbon.
… You lust after azulejos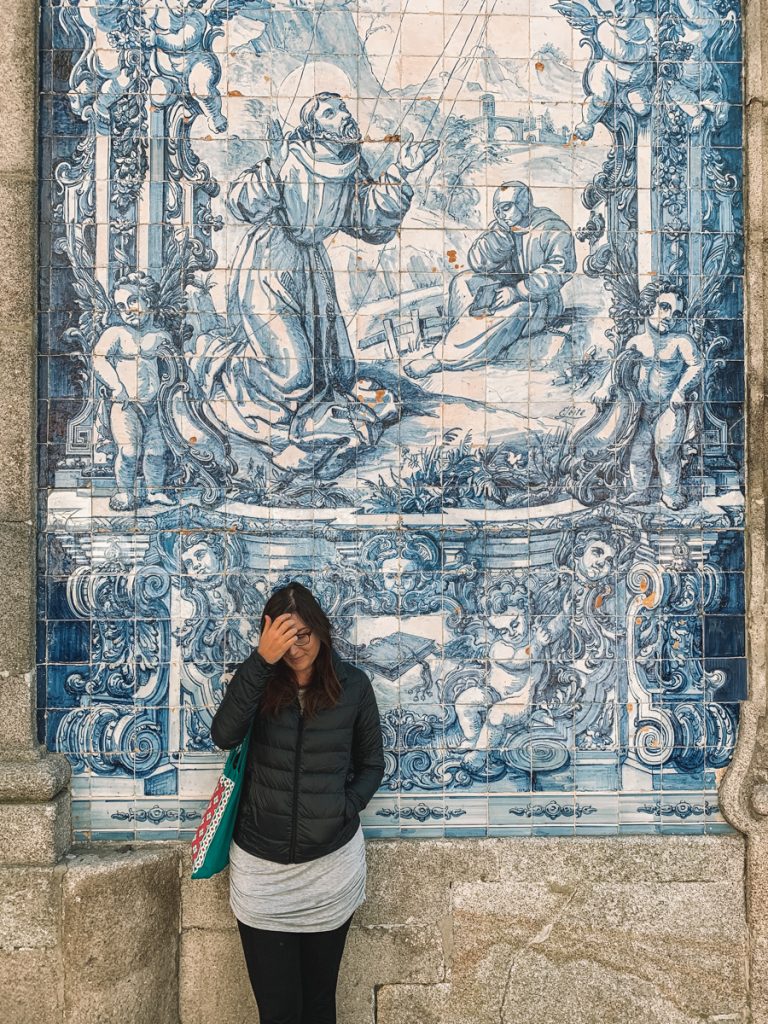 While Lisbon certainly has its share of tiles… it's truly nothing compared to Porto, which is one of the best places to hunt down azulejos anywhere in the country.
From the petite Capela das Almas to the most beautiful train station on the planet, São Bento, to the stunning wall of Igreja do Carmo to the inner courtyard of the Porto Cathedral's cloisters… yeah, Porto's definitely got the edge on Lisbon on this one.
While Lisbon has the excellent azulejo museum, which is interesting for getting to understand the history of the artwork, nothing beats seeing the large-scale works in person out in the urban landscape the way they are in Porto.
… You're a wine geek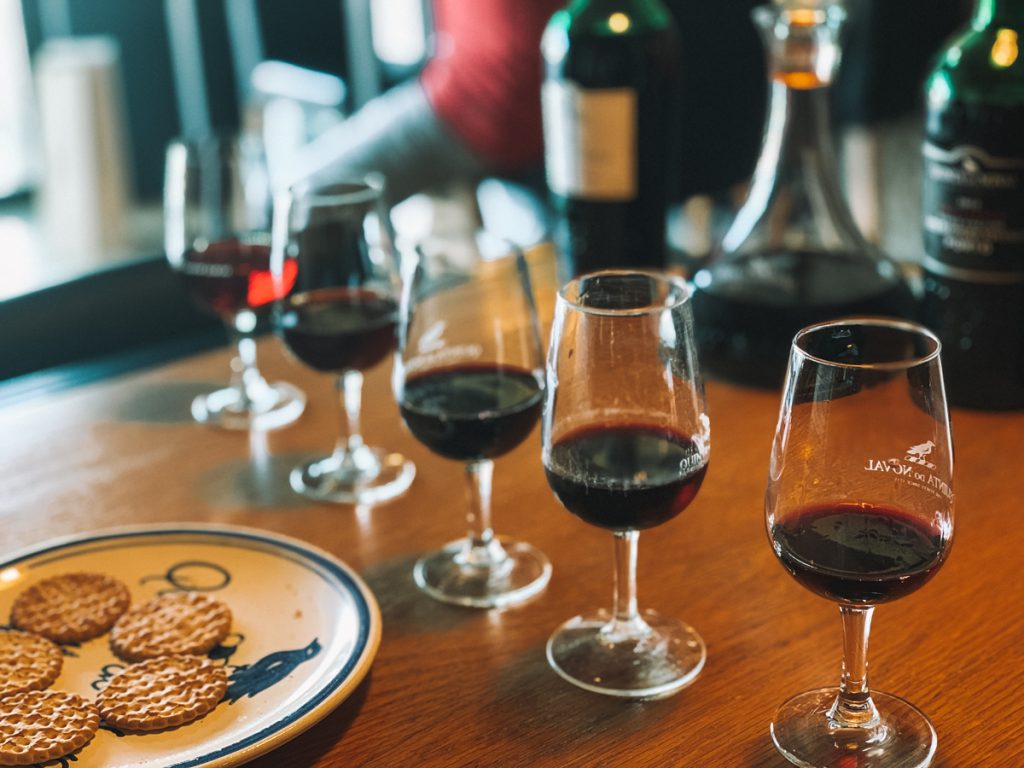 While Lisbon is for foodies, Porto is for winos. And why not? After all, it is the namesake for port wine, one of the greatest gifts to man.
It's worth exploring the touristy-but-well-worth it port houses along the banks of the Douro River on the Vila Nova de Gaia side.
Better yet, take a day trip to the Douro Valley to try Portuguese wines in their natural settings.
There are countless excellent Douro Valley wine tours from Porto to choose from!
Regardless of how you experience it, wine lovers will surely freak and geek out on Portuguese wines in Porto.
While port is definitely what the region is best known for, you're also not far from the Minho region where they produce the country's best 'green wine' aka vinho verde, aka one of the best summer wines on earth!
… You want a more walkable city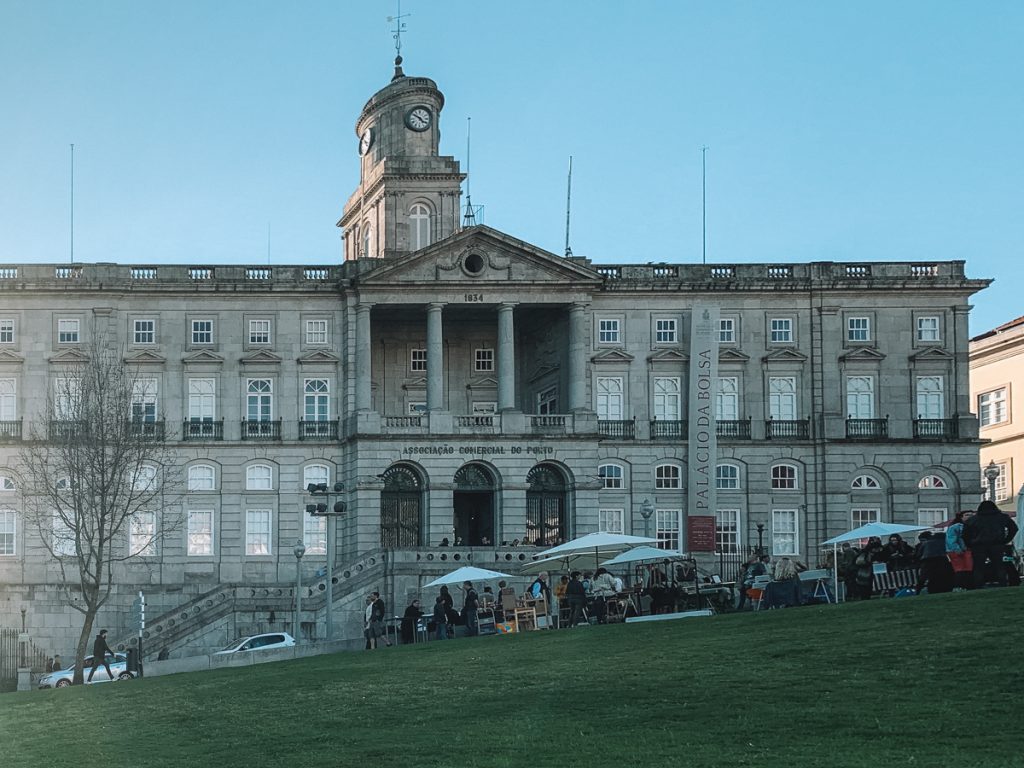 Although Lisbon's center is quite small and walkable, Porto is undoubtedly much smaller and I found it extremely easy to cover the city by foot in just a matter of days.
While yes, it is quite hilly, just as Lisbon is, I found it a little more easy to navigate whereas I was constantly getting lost in Lisbon.
The sights are more clustered together, to the point where you can really easily do a quick walking circuit and tick off many of your top Porto sights in a few hours.
If you only have a few days in either Lisbon or Porto and you really want to feel like you "know" the city by the end of your stay, Porto would be the more logical answer as it's a lot more compact and easy to visit in a short time.
Choose either Porto or Lisbon for…
… Their proximity to incredible beaches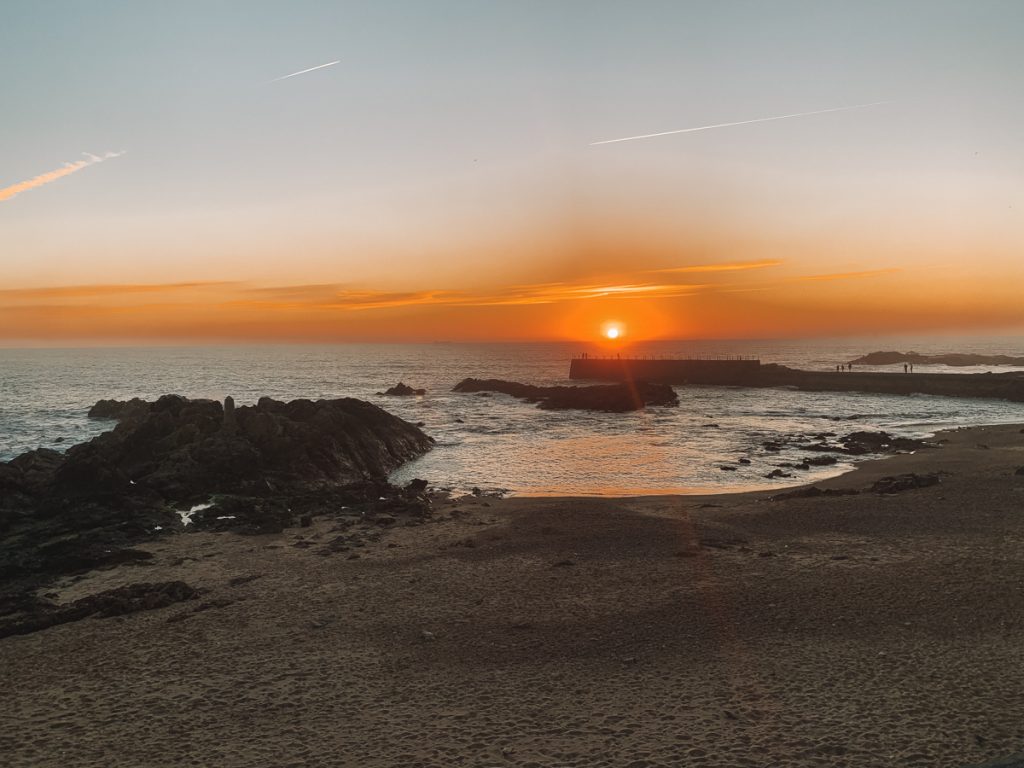 Both Lisbon and Porto are really close to some incredible beaches. Porto is way closer, as you can literally take a city bus and be on the lovely beach of Matosinhos in a matter of some 20 minutes or so from the center.
From Lisbon, you can easily access Cascais, which is not without its charms, though it can get quite crowded!
Better yet is to rent a bike in Cascais and bike down the coast a bit until you find a stretch of beach you like. There are other gorgeous beaches near Lisbon more off the beaten path (I liked Praia das Maçãs near Sintra).
Of course, Porto's beaches are a little colder being further north, though I found the water in the beaches near Lisbon to be quite cold as well, even in August!
The Algarve has warmer waters and can be added to a Lisbon trip by taking a Lisbon to Algarve road trip if you rent a car, but visiting the Algarve is not really doable unless you have at least a week to enjoy Portugal.
… A budget-friendly getaway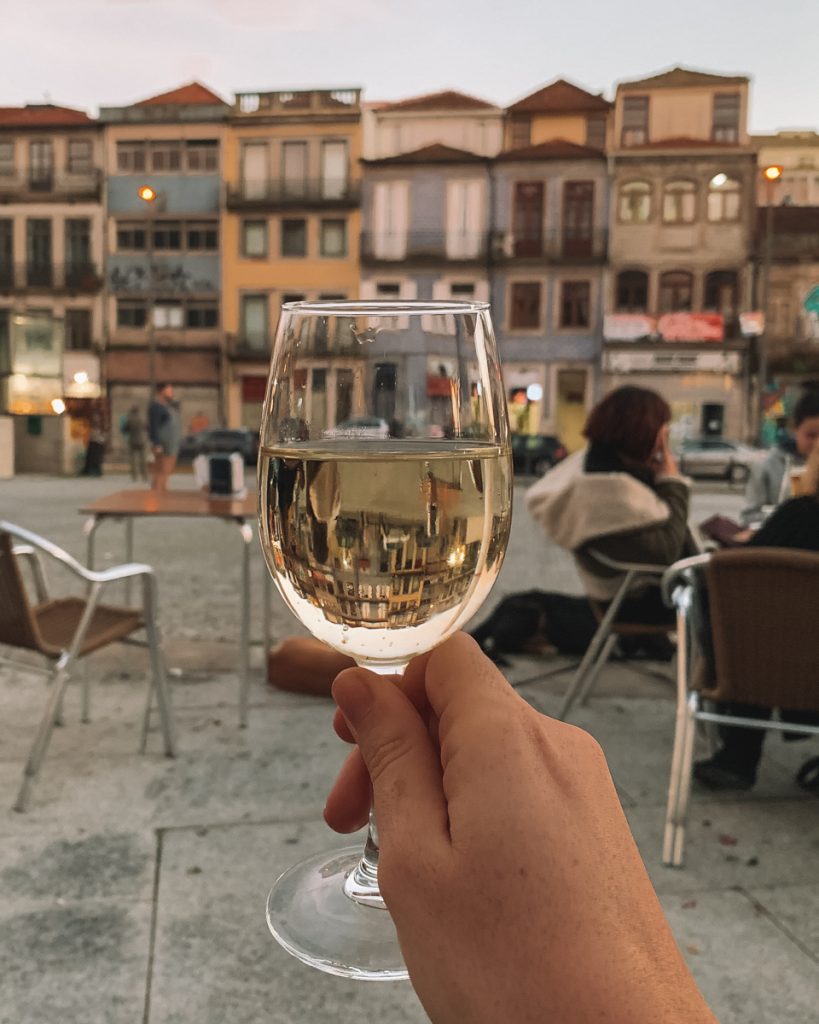 Whether you pick Lisbon or Porto, either way, your wallet won't have too much to complain about.
While Lisbon is marginally more expensive, in my opinion, it's also a very wallet-friendly destination by Western European standards.
I typically paid about 6-10 euros for a full meal with wine, sometimes a little more when eating at nicer places or opting for seafood.
Accommodations set me back a fraction of what they would in similar destinations, and public transportation and Uber are similarly affordable compared to the rest of Western Europe.
While it's gotten more expensive recently due to the tourism boom, there's no denying that a trip to Portugal – whether it's to Porto or to Lisbon – will cost a fraction of a trip to Spain, Italy, or Greece, some other popular Southern European destinations.
… Life-changing pastéis de nata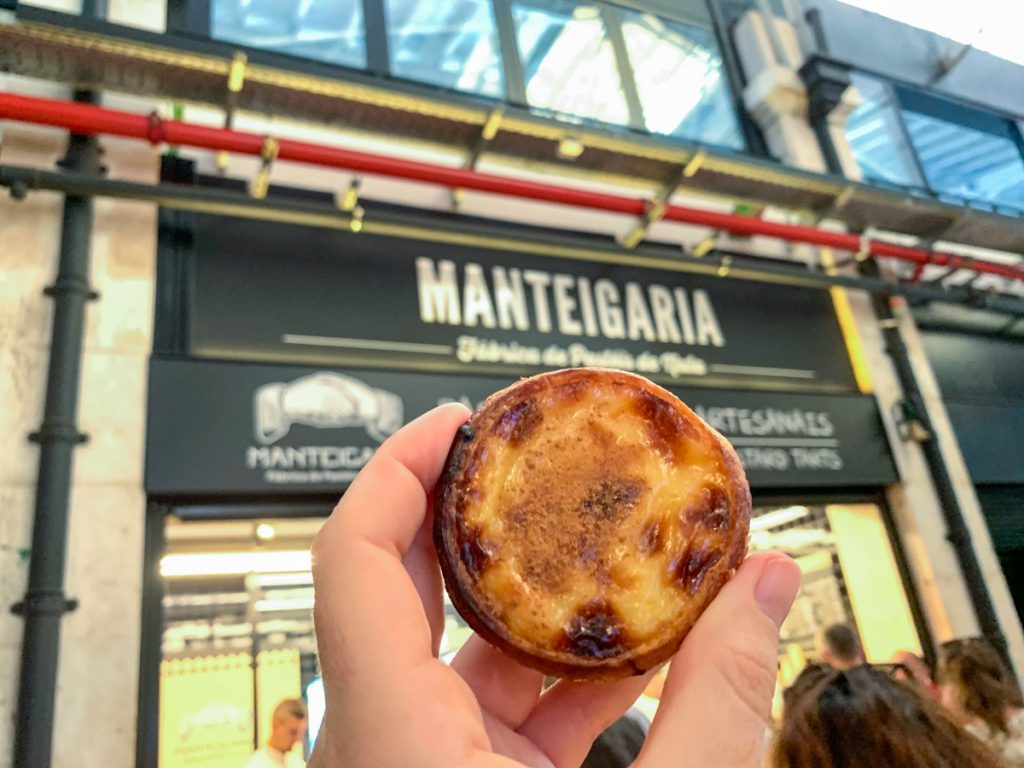 No matter where you go in Portugal, be sure to try their delicious pastel de nata, a delicious egg custard tart best enjoyed with a dusting of cinnamon on top fresh, and preferably fresh out of the oven.
Personally, my favorite comes from Pastéis de Belém, a place I was willing to write off as too touristic but ending up blowing my mind (and maybe it was the fact that I visited Lisbon in March, but I only had to wait about 10 minutes for piping hot fresh pastéis!).
However, Manteigaria in Lisbon is a close second, and there's one in the Time Out Market near Cais do Sodré that is less of a schlep than Belém.
In Porto, I was there for a shorter amount of time so I didn't exactly get to hone my hunt for pastel de nata there, but I've heard the best are at the Porto branch of Manteigaria or one of the two outposts of Nata Lisboa in town.
***
So, there you go: the complete Lisbon vs. Porto rundown! I hope I've helped you decide where to spend your next trip, but feel free to drop any questions you have in the comments and I'll be happy to answer them.
Or, just let me know – which are you leaning towards, Porto or Lisbon?
Allison Green is a former educator turned travel blogger. She holds a Masters in Teaching and a B.A. in English and Creative Writing. Her blog posts merge her educational background and her experience traveling to 60+ countries to encourage thoughtful travel experiences that both educate and entertain. She has been a speaker at the World Travel Writers Conference and her writing, photography, and podcasting work has appeared in National Geographic, CNN Arabic, CBC Canada, and Forbes, amongst others. Now based in the San Francisco Bay Area where she grew up, she has also lived in Prague, Sofia, and New York City.