Madrid is one of the most vibrant cities in the world, and if you've allotted yourself only one day in Madrid, you've got your work cut out for you.
As the capital of Spain, Madrid is home to innumerable unique neighborhoods, countless dining opportunities, endless culture.
In a word, Madrid is inexhaustible, and you'll always find more to do in this magical city.
Note: This post contains affiliate links, which means I may receive a small commission if you purchase something through one of these links. Thank you for supporting the free content on this site! For more information on affiliate links and cookies, see my disclosure page for more details.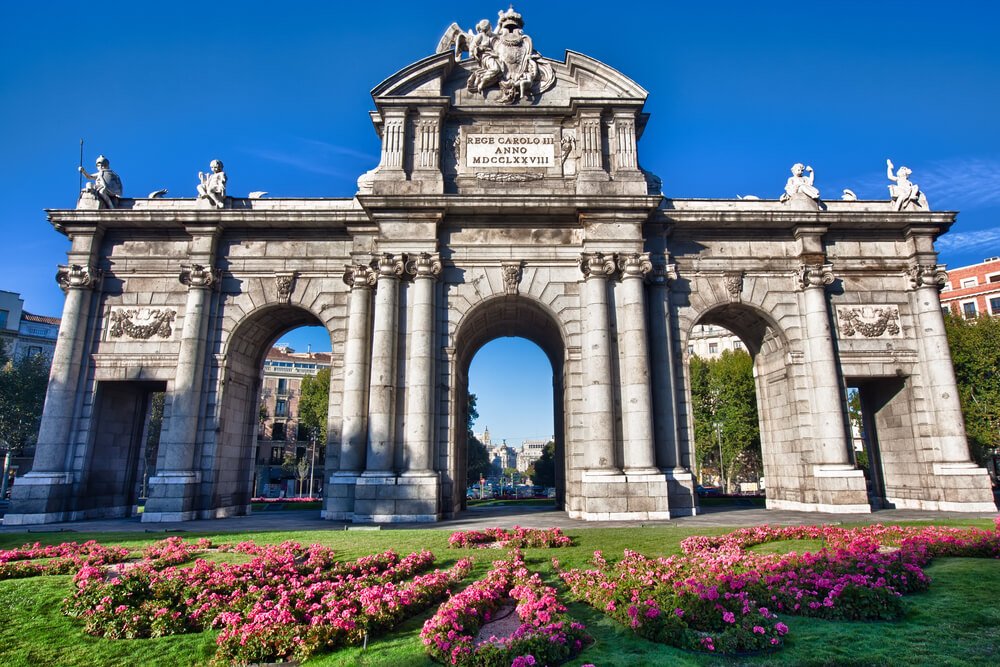 But since you only have one day in Madrid, concessions must be made so that you see the best of what the city has to offer in a limited time.
I've collected all my highlights of my many days in Madrid to create a perfect one day itinerary for you to follow.
If you have two days in Madrid, I also have a guide for that!
How I Planned This One Day in Madrid Itinerary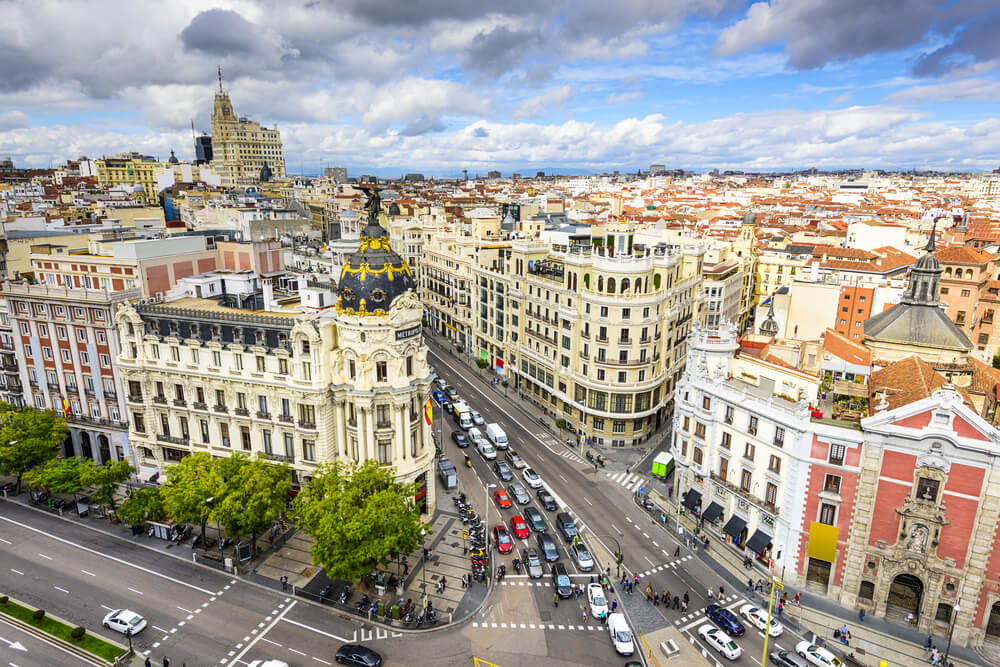 Consider this post your plan of attack for seeing as much of Madrid in a day as you possibly can.
Whether you're just in Madrid for a quick layover before your Mallorca itinerary or Madrid is one of many cities on a whistle-stop one-week tour of Europe, this Madrid travel guide will help you see as much possible given the time constraints.
I've specifically created this post to have you traveling around Madrid as independently as possible without sacrificing the context and enrichment that the occasional paid experience can provide.
If planning your day in Madrid starts to stress you out, you could always book a full day Madrid sightseeing tour.
I personally always have a lot more fun when I mix and match fortuitous wandering, guided activities, and lots of walking while I'm sightseeing.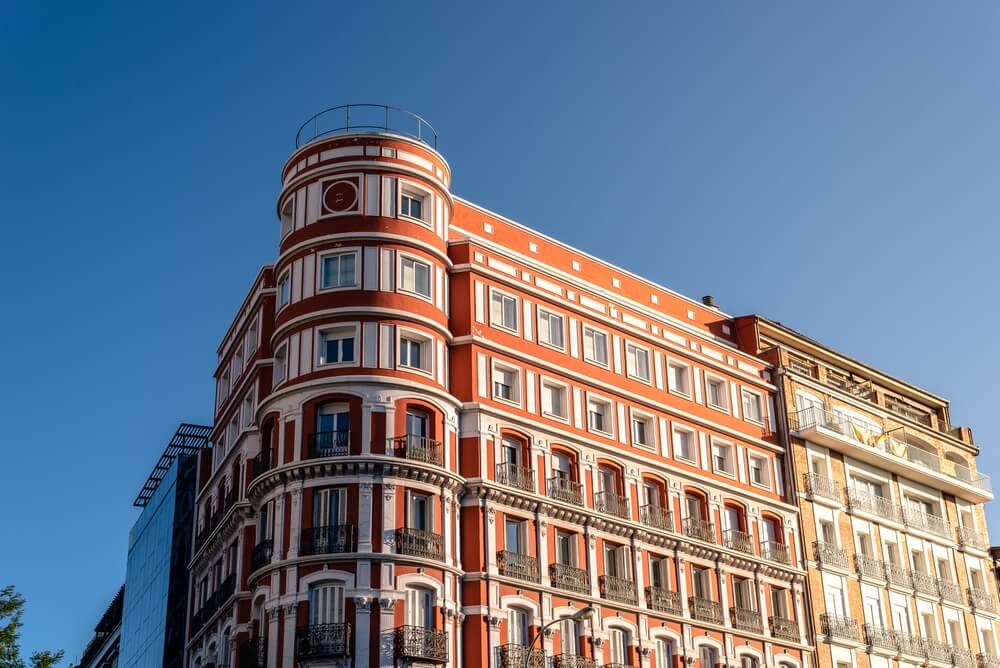 For this one day in Madrid itinerary, I nix hop-on, hop-off buses and guided city tours in exchange for long but purposeful walks through the city which make a point of seeing key architectural and historical gems.
I offset the potential lack of context by also opting for a handful of special tours and experiences, namely, a tour of the Palacio Real (the only way to see the interior) and a flamenco show in the evening.
Since time is limited, I also suggest skip-the-line tickets when they make sense to maximize your time and appreciation of the city.
I find that this is the way you're best able to make the most of your time in Madrid while also not feeling like cattle being carted around from point A to point B (which is how I feel at the end of an all-day city tour).
Getting Into Madrid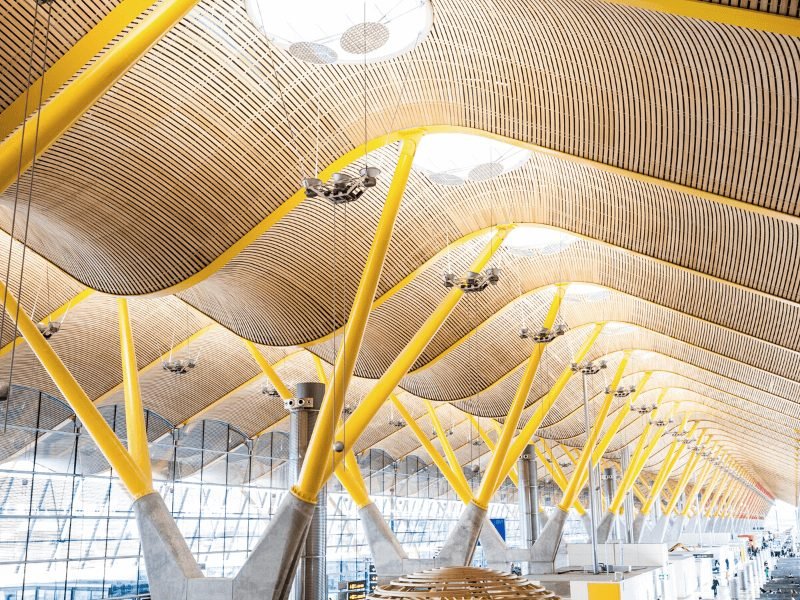 If you arrive to Madrid by plane, you'll most likely fly into Madrid Barajas Airport.
It's a large and frankly rather overwhelming airport, but you can get into the city center by a variety of ways: organized pick-up, taxi, bus, train, or metro.
Of these five options, I recommend either an organized pick-up or the bus. Taxis can overcharge travelers, the train is less convenient than it sounds, and the metro can be overwhelming.
Organized Pick Up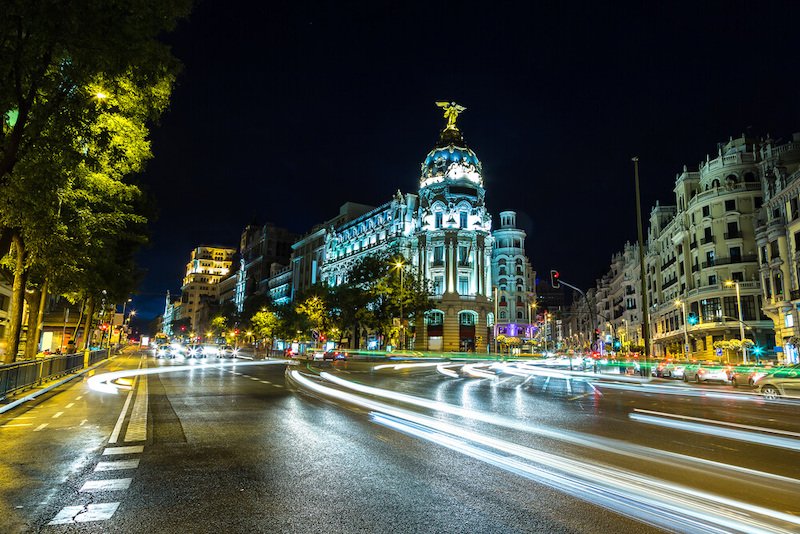 This is by far the easiest way and it's my #1 recommendation if you want a smooth entry to Madrid.
I like to use Welcome Pickups: it's typically a few dollars more than a taxi or Uber, but you'll be greeted at the airport by your dedicated driver.
They'll help you with your bags, and you'll get driven in without having to worry about getting a taxi or figuring out the subway — all pre-paid and no hassle.
Taxi
Taking a taxi is definitely possible.
In theory, there is a flat 30 euro fee for destinations in the city center; however, it's not unheard of for taxi scams to happen, so I hesitate to strongly recommend a taxi.
If you're not a confident international traveler, I'd pay a few euros more for an organized pickup like with Welcome — it'll save you some headache for a minimal additional fee.
Metro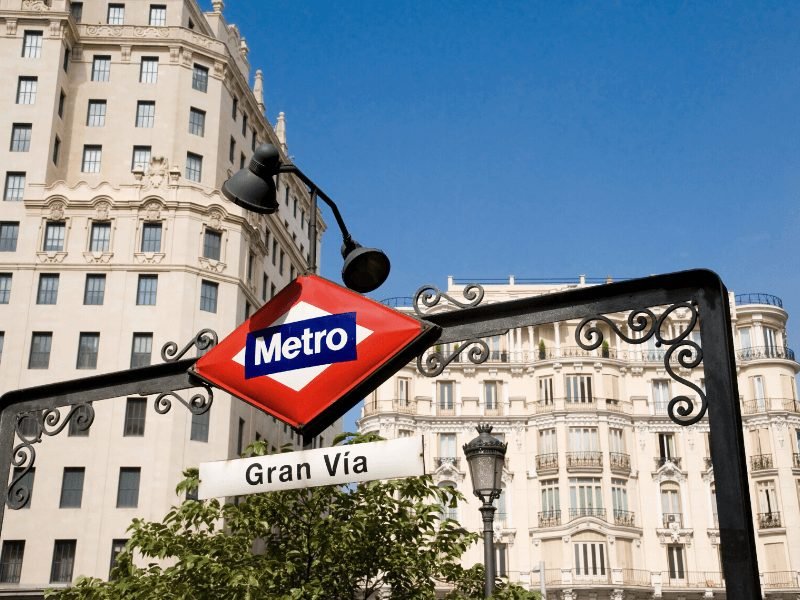 There are two metro stations at Madrid-Barajas Airport: one at Terminal 2 and one at Terminal 4.
If you are arriving at one of those terminals, the metro is fairly easy, but it will involve at least one transfer (and likely two).
Otherwise, if landing at Terminal 1 or 3, you have to take the airport shuttle, which is annoying and can take longer than you'd expect (Madrid Barajas is huge!).
Metro line 8 serves the airport, but it won't bring you all the way into central Madrid. It is, however, a cheap option, at only 3 euros for a train ticket.
If you're staying in Puerta del Sol (where I recommend), you'll want to transfer first at Mar de Cristal to line 4 towards Arguelles. Then you'll transfer again at Goya, heading towards Cuatro Caminos on line 2, but getting off at Sol.
There are other ways to get to Sol (i.e. line 8 to line 1 to line 2, line 8 to line 4 to line 1) but none that don't require at least two transfers.
Train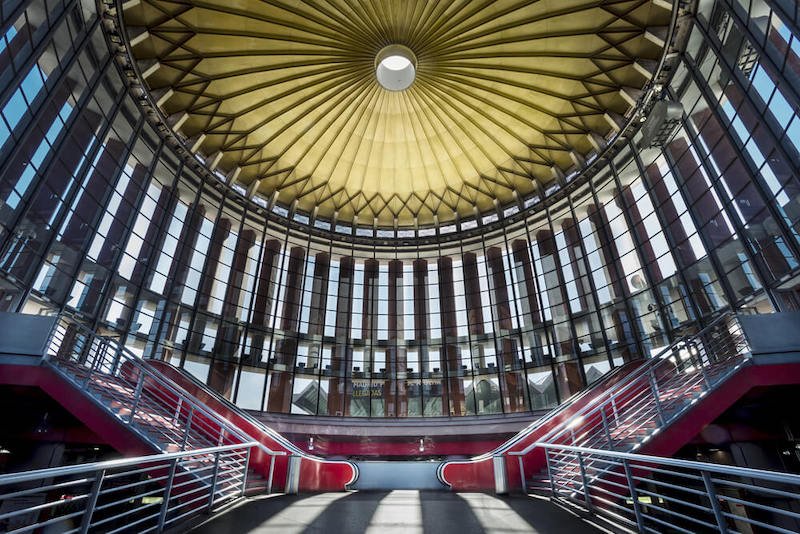 From the airport, you can take the train to Atocha central railway station for under 3 euros.
Sounds great… in theory!
However, the train station is located at Terminal 4, and if you're at one of the other terminals, you'll need to take the airport shuttle there, which is time-consuming, so this is not as convenient as it sounds.
Plus, Atocha is not quite where I recommend staying for this Madrid itinerary, so it's a bit of a walk from the train station to Puerta del Sol (about 30 minutes)
Airport Bus
This is the easiest way to get to Madrid Airport on a budget, in my opinion.
The bus serves Terminals 1, 2, and 4. If you land at terminal 3, you'll need to take a shuttle bus first.
It's 5 euros, so it's a little more than the metro or the train, but it's a lot more straightforward. It also runs 24/7 so it's good if you have a flight at a strange hour.
The bus stops at Plaza de Cibeles and Atocha (daytime only) — neither are particularly close to Puerta del Sol so you will have to walk approximately 15 minutes to Plaza de Cibeles or 30 minutes from Atocha.
Getting Around Madrid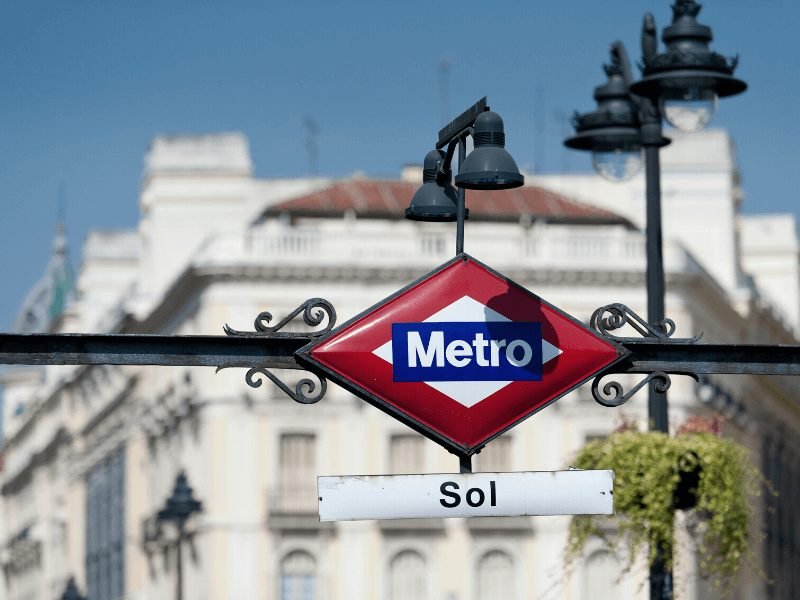 Once you're in the city, it's easy to get around by foot or by public transit.
Madrid has a fantastic metro system that will zip you around the city center pretty easily via public transport if you choose.
However, this Madrid itinerary is designed to be entirely walkable, with no need to use the metro stations unless you get tired.
However, if you plan to visit other parts of the city that are not outlined on this itinerary — such as visiting the Bernabéu Stadium, home to the Real Madrid team and a must-visit for football fans — you'll want to take the subway or a taxi/Uber.
Another option is buying hop-on, hop-off bus tickets, which conveniently connect the main Madrid attractions on a single bus line.
However, I don't think it's necessary for this itinerary unless you are traveling with young ones who can't handle much walking or your group includes people with mobility limitations who may find the amount of walking on this Madrid itinerary to be a bit excessive.
One Day in Madrid Map
One Day in Madrid Itinerary
Morning: Breakfast, A Palace, & A Walk in the Park
Start your day the Spanish way with churros con chocolate.
While to you and me, churros may be a dessert dish, in Spain, churros are a beloved breakfast treat, and nowhere sells more delicious churros than Chocolatería San Ginés.
Running for over a hundred years, this 24/7 achocolatería sells deliciously simple churros fried to perfection, served with coffee and lightly-sweetened chocolate.
Churros in Spain are a bit different than their Mexican counterparts: in Spain, they don't use the cinnamon-sugar on the outside of the churro, making them a bit more savory (until you dip them in melted chocolate, at least!).
They're also a bit thinner and more crispy, whereas the ones I've had in Mexico have been a little thicker and more custardy on the inside.
Head to the Royal Palace.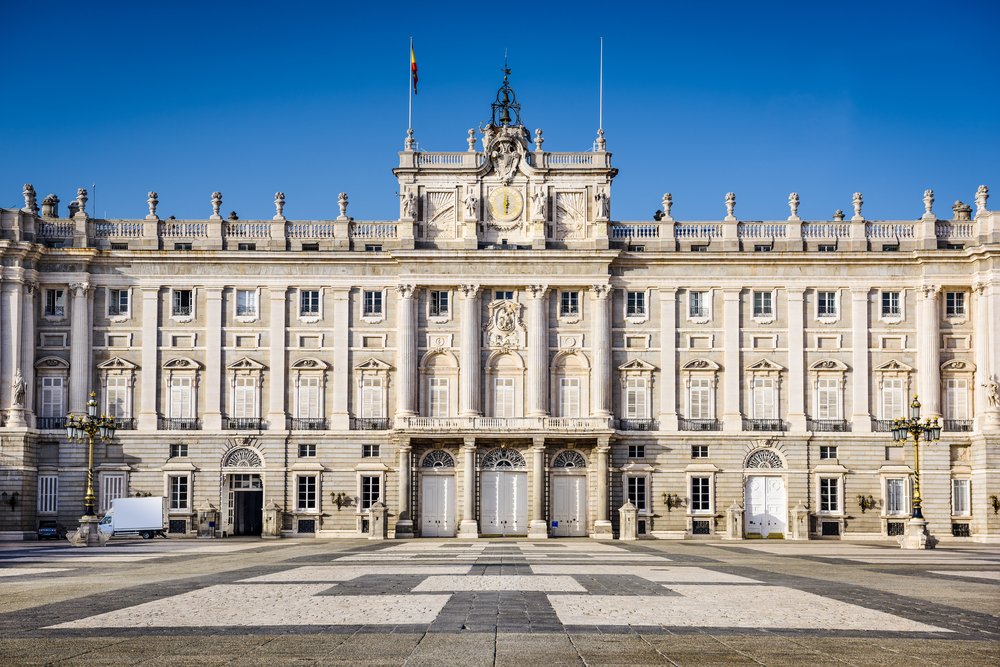 A tour of Madrid's Palacio Real is a must-do while you're visiting the Spanish capital.
This is one of the top tourist attractions in Spain, so expect long lines. Beat the crowds by booking a skip-the-line ticket, which you can buy online here.
The palace is massive — as in, largest still-functional royal palace in Europe big, and this is a continent that likes its castles. We're talking nearly 3,500 rooms big and 135,000 square meters of floor area (imagine those heating bills…).
I recommend going with a guided tour which helps you get an understanding of what you're seeing and put the massive ostentation and wealth into perspective.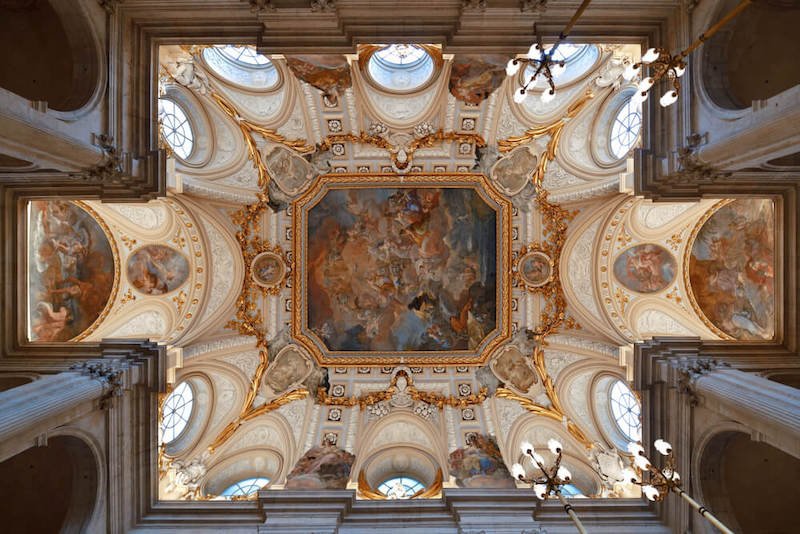 This tour is 2 hours and allows you early access privileges to beat the crowds.
It covers all the best highlights of the Palacio Real: the Throne Room, Banquet Hall, Royal Apartments, exclusive artwork by the most famous artists in Spain, and time to walk around the beautiful Royal Gardens.
I'm not the biggest tour person, but I highly recommend this tour. I love having the opportunity to hear the royal stories which are able to bring this marvelous yet imposing palace to life.
Marvel at the Catedral de la Almudena.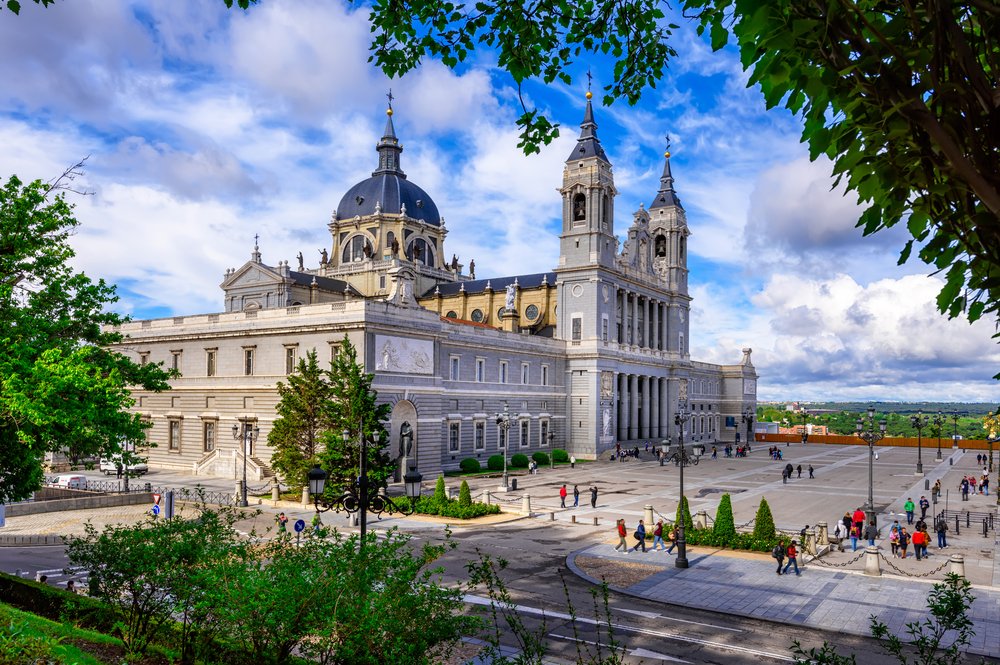 Not far from Palacio Real is your next stop on this one day Madrid tour, Almudena Cathedral. To be precise, it's the Catedral de Santa María La Real de La Almudena, which is quite a mouthful.
This cathedral blends Gothic and Neoclassical elements into a synthesis of beauty, yet it's a surprisingly young cathedral.
The church took over a hundred years to be built, starting in 1883, yet didn't finish construction until 1993!
Why so fractured? Its construction was interrupted by the Spanish Civil War and didn't get picked up again until halfway through the 20th century.
The interior is a true marvel of architecture, showing its modernity with a variety of artistic styles on the interior, ranging from more traditional historical elements to those inspired by more modern elements.
The ceiling of the nave is particularly interesting, more inspired by geometry than traditional Christian artistic elements.
Check out the happening Plaza Mayor.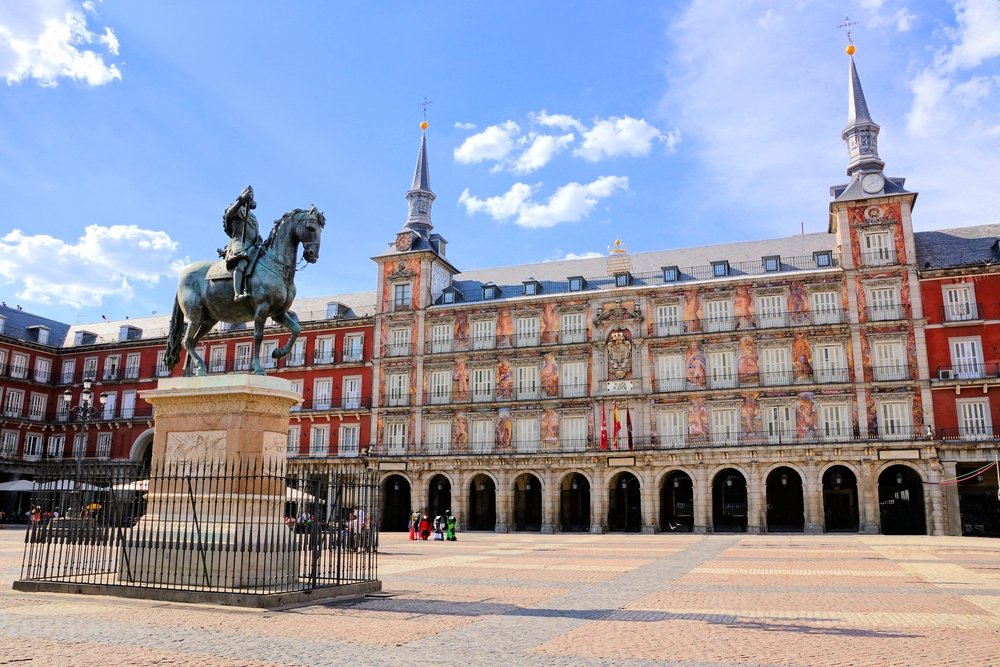 As with any great European capital, Madrid is home to several beautful plazas that are the heart of city life.
Plaza Mayor is nearly 500 years old located at the heart of what was once Old Madrid.
Skip the cafés, which are all a bit tourist-trappy, and just wander through and do some people watching as you pass.
Walk through Puerta del Sol.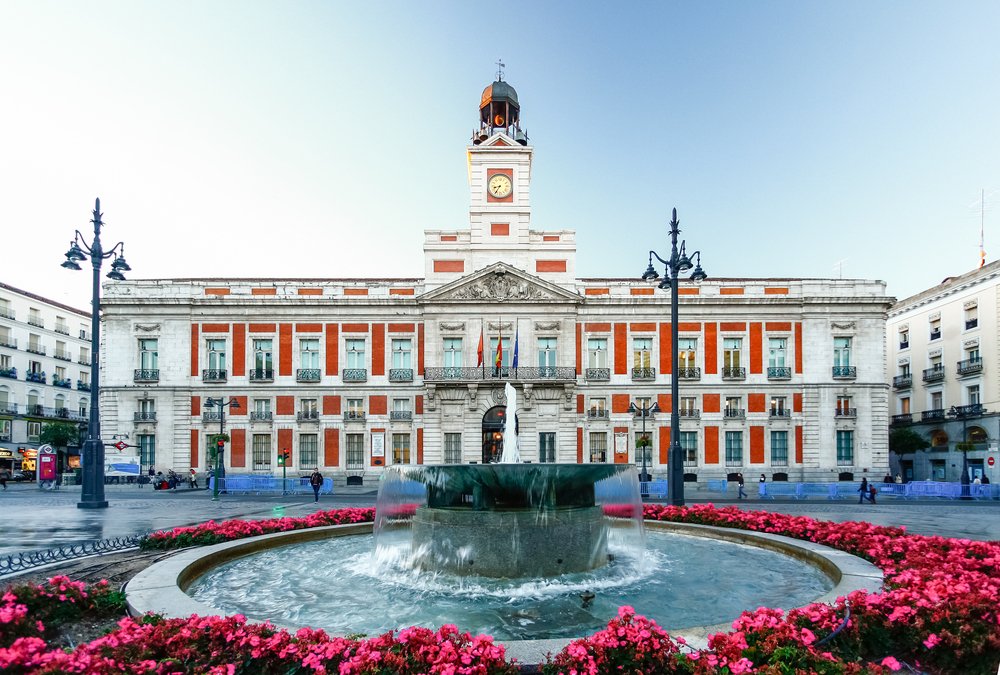 Just a few blocks down the road from Plaza Mayor is yet another important square in Madrid, Puerta del Sol.
One thing you'll notice as you walk through Puerta del Sol is the placard for Kilometer 0.
All the radial roads in Madrid emanate out from this central point, with address numbers closer to Kilometer 0 being smaller and getting larger as they make their way throughout the city.
It's an interesting quirk of city planning, and while not incredibly interesting, it is cool to stand at the "center" of Madrid!
Stroll down Calle de Alcalá to Retiro Park.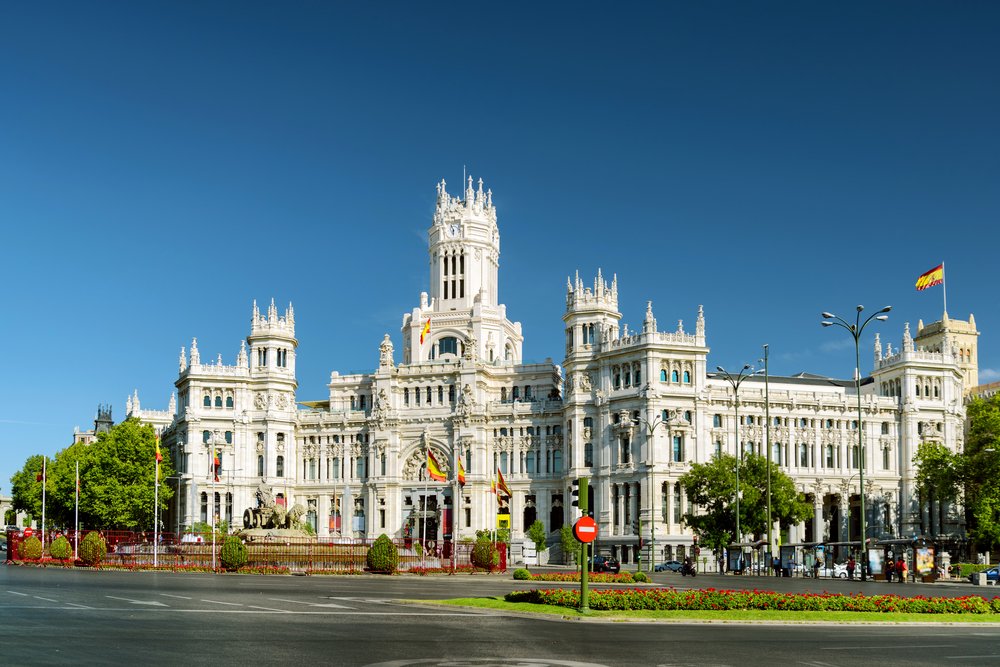 This is one of the longest streets in Madrid, and it's the best way to walk to your next destination, Puerta de Alcalá, which marks the beginning of Retiro Park.
On the way, you'll get a chance to marvel at some of Madrid's most beautiful architecture.
Stop and snap some photos at the Círculo de Bellas Artes as well as Palacio de Cibeles and its namesake fountain.
Wander through the magical Retiro Park.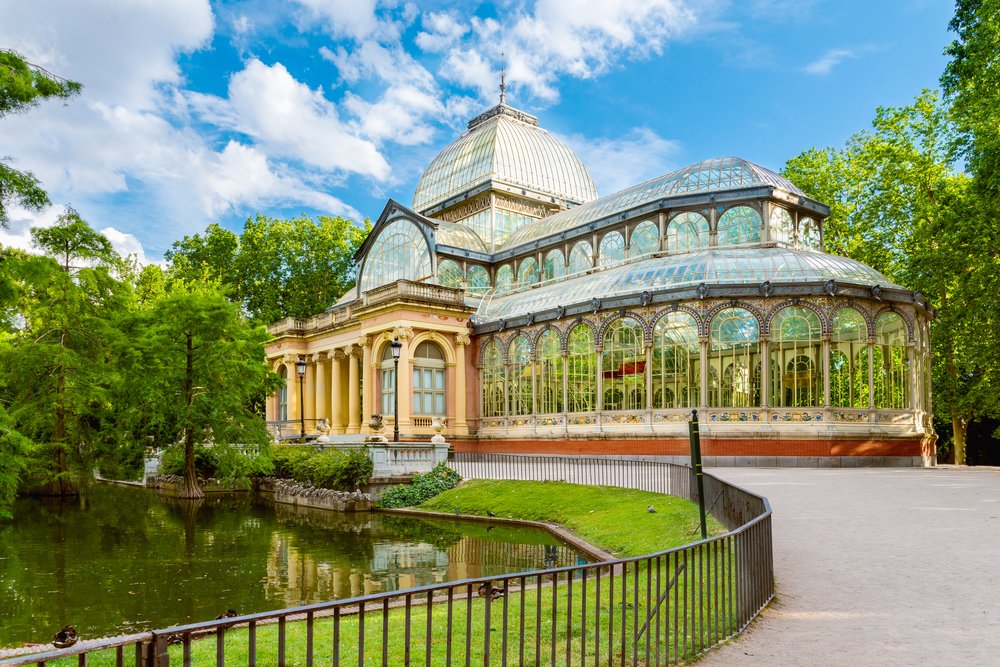 Retiro Park is to Madrid what Central Park is to New York City: an seemingly neverending oasis of calm in the middle of a vibrant metropolis.
I largely urge you to put away your phone and your Madrid checklist for a bit and just enjoy strolling around the park and people-watching.
But, since you do only have a day in Madrid and this is your one chance to make the best of it!
While in Retiro Park, make a point of seeing the Palacio de Cristal (the crystal palace, pictured above), the Estanque Grande del Retiro (artificial lake with a massive monument), and La Roseleda del Retiro (rose garden).
Afternoon: Lunch & Museum Hopping
Grab lunch near Retiro Park.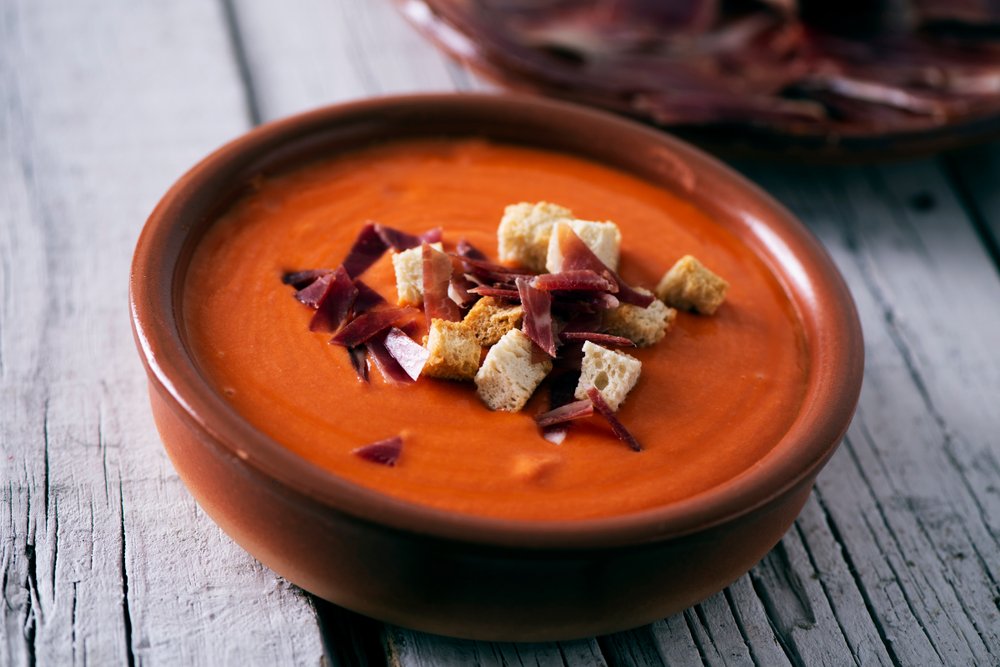 A central location like Retiro Park would usually be full of tourist traps, but this is Spain, where bad food is nearly criminal.
There are a few places especially worth keeping an eye out for once you've finished your stroll through Retiro Park and are starting to feel the first grumblings of post-churro hunger.
If you'd like to try some Andalusian specialties, check out Lambuzo. Their salmorejo (chilled tomato soup which I love far more than gazpacho) is to die to for!
Another great place for traditional Spanish food is the lovely El Perro y la Galleta. I suggest you order mostly from the 'entrantes' and sample as much as you possibly can!
My favorites are the berenjas rebozadas (fried eggplant) and the croquetas de cocido (delicious bechamel and meat stuffed fried croquettes).
Get cultured at the Prado, Spain's top musuem.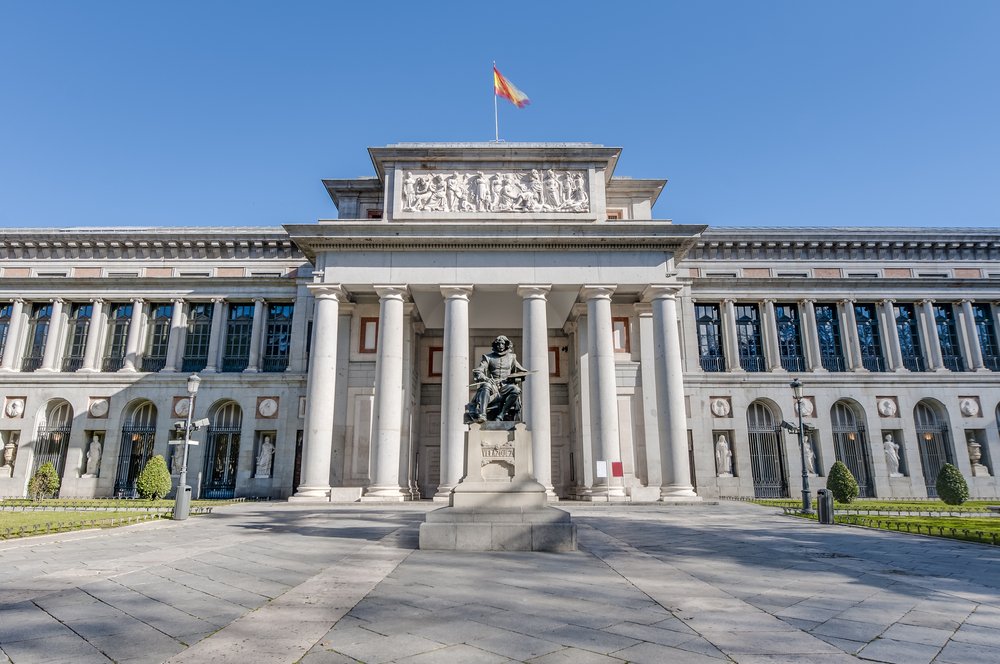 I know that if you only have one day in Madrid, you don't want to spend the entirety of it in a museum!
However, do please make an exception for the Prado, which is one of the world's top art museums. It'd be like going to Paris and never seeing the Louvre.
Lines to enter the Prado are often quite long, and with only 24 hours in Madrid, you have super-limited time.
I strongly suggest buying a skip-the-line ticket so you can maximize your time — and skip waiting in a line that can often stretch around the block in the hot Spanish sun!
This museum contains art from the 12th century through the 19th century, and of particular note are its collections of paintings by Velazquez, El Greco (my favorite!), and Goya.
Check out San Jerónimo el Real.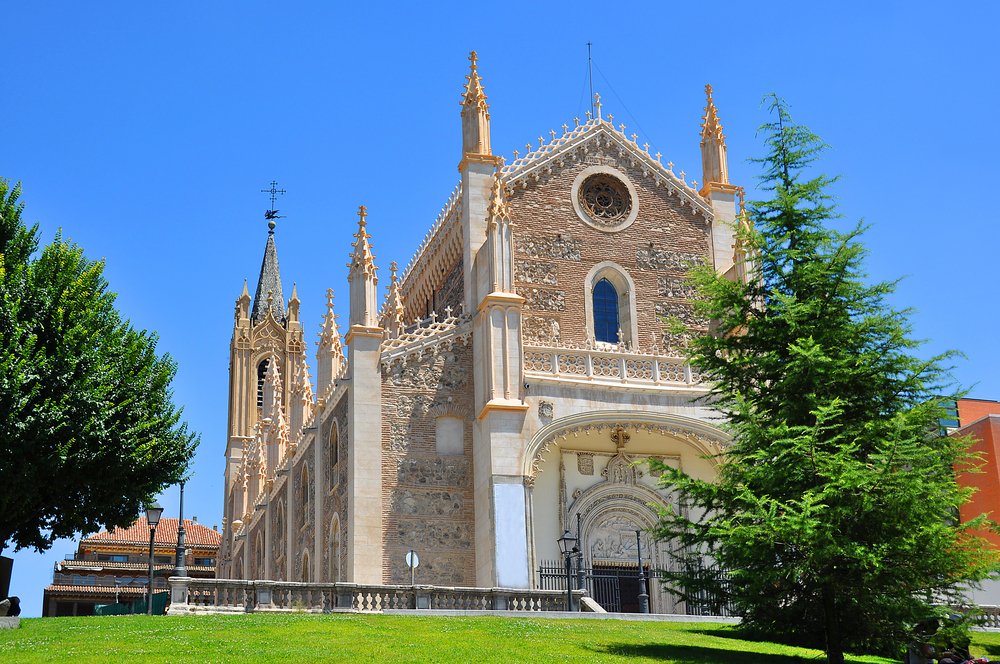 This monastery dates back to the 1500s and has been remodeled beautifully, staying true to the original Neo-Gothic architecture while maintaining it for the ages.
At one point, this now-humble-looking church was once the official Royal Church of Madrid. Now, this stunning monastery overlooking the Prado from its vantage point on the hill is popular with tourists.
The interior is open from 8:30 AM to 1:30 PM and then from 5:30 PM to 8:30 PM; at all other times, you'll have to admire it from the outside. Entrance is free.
Wander through the Botanic Garden.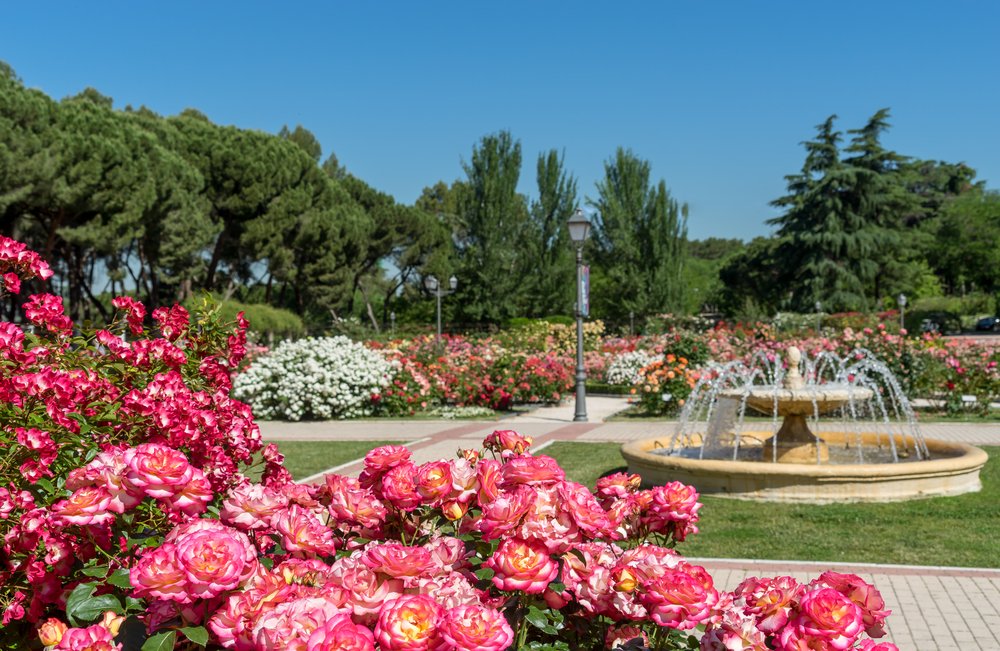 This beautiful Botanic Garden is well worth the affordable 4 euro entry price, and a short 30-minute stroll through the park would be time well spent on your one day in Madrid.
Home to over 5,000 different species of plants, there are 90,000 flowers and plants in the garden… not to mention 1,500 trees and literally a million more individual plants in the herbarium!
Most interesting is the greenhouse which has recreated a desert climate — one of the only places in Europe where you can actually experience a realistic desert.
Visit the Museo Nacional Centro de Arte Reina Sofía.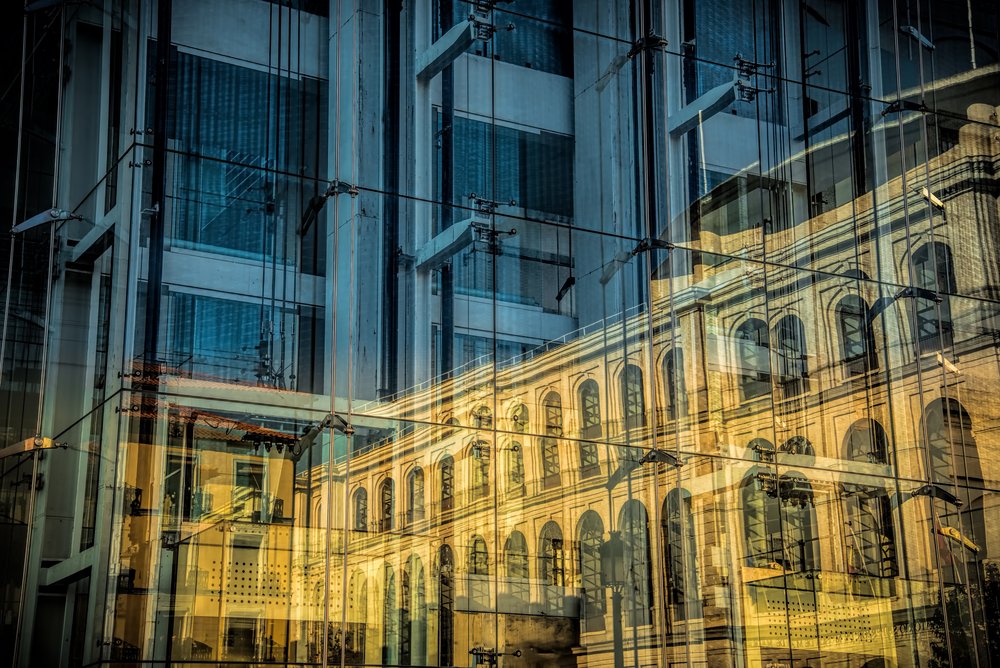 If two museums in a day is pushing it for you, feel free to skip this one.
But if you're a fan of Picasso, Dalí, Miró, and other famous Spanish modernists, you won't want to miss this museum focusing on the country's most innovative 20th-century artists.
If there's one central piece you shouldn't miss at this museum, it's Picasso's greatest work, Guernica, a tour-de-force of artistic social commentary against the evils of war.
It's one of the most important paintings of the 20th century (if not all time) and must be seen in person to be believed.
Tip: Book your tickets to Reina Sofia online in advance to save time.
Evening: A Stroll Down Gran Via, Dinner & A Flamenco Show
Walk down La Gran Via.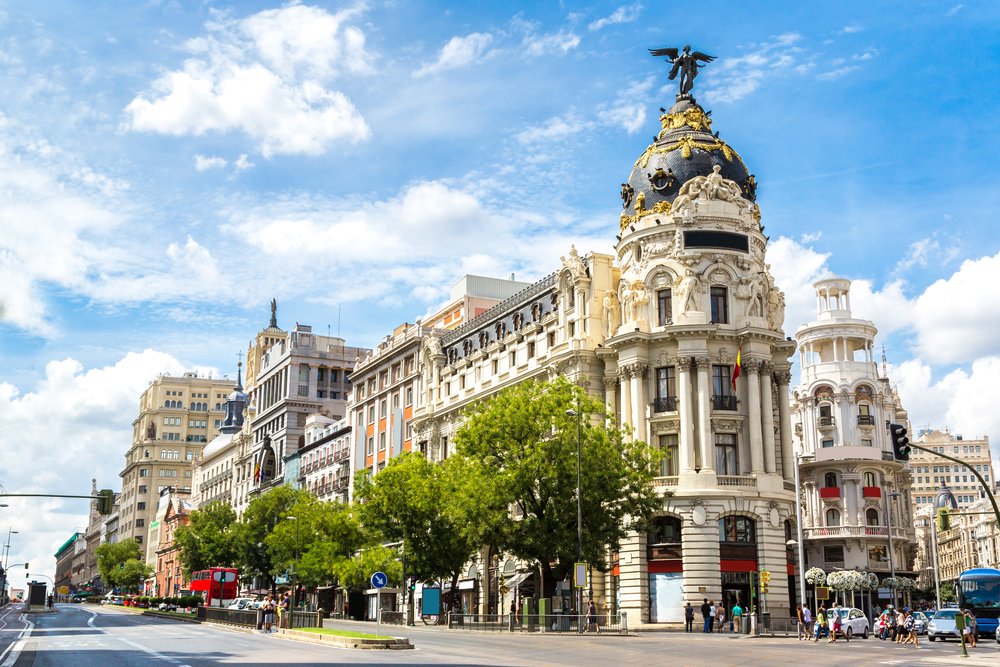 Walk up the shady pedestrian street, Paseo del Prado, until you reach Fuente de Cibeles again.
This time, instead of taking Calle de Alcalá, wander down La Gran Via, the most famous boulevard in Madrid.
Primarily composed of architecture influenced by Art Nouveau and Art Deco movements, you'll see innumerable interesting buildings as you walk down the boulevard.
A few of the most iconic buildings you'll walk past are the angel-topped Metropolis Hotel, the Torre de Madrid, and Edificio Grassy.
Stop for people-watching in Plaza de España.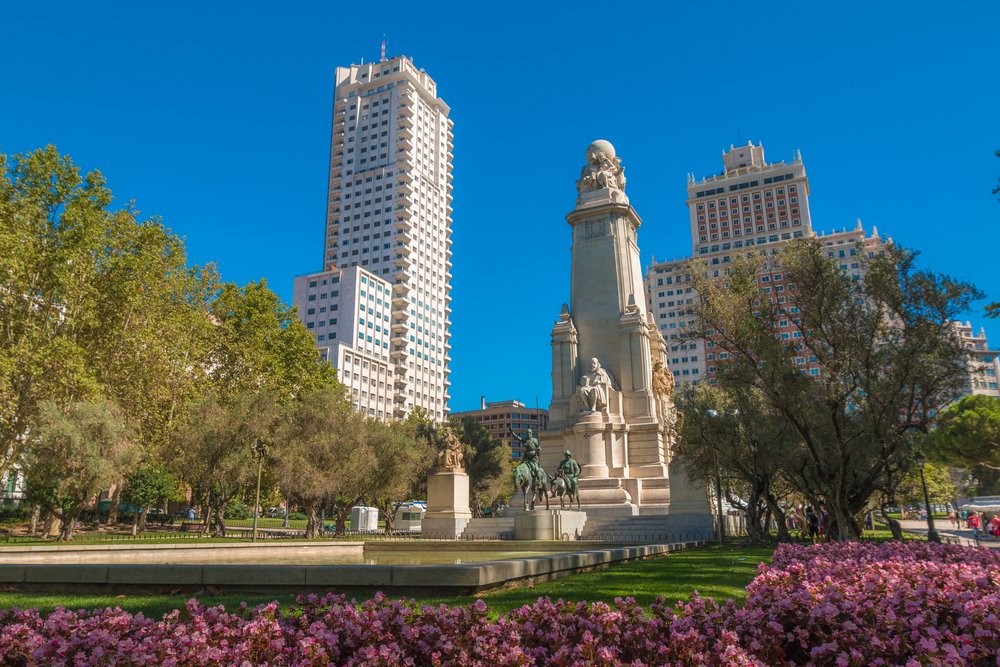 Your stroll down Gran Via will end at yet another iconic Madrid building, Edificio España, another one of the tallest buildings in Madrid.
In front of it, you'll find the large public space Plaza de España, a great place for people-watching!
Check out ancient history at Templo de Debod.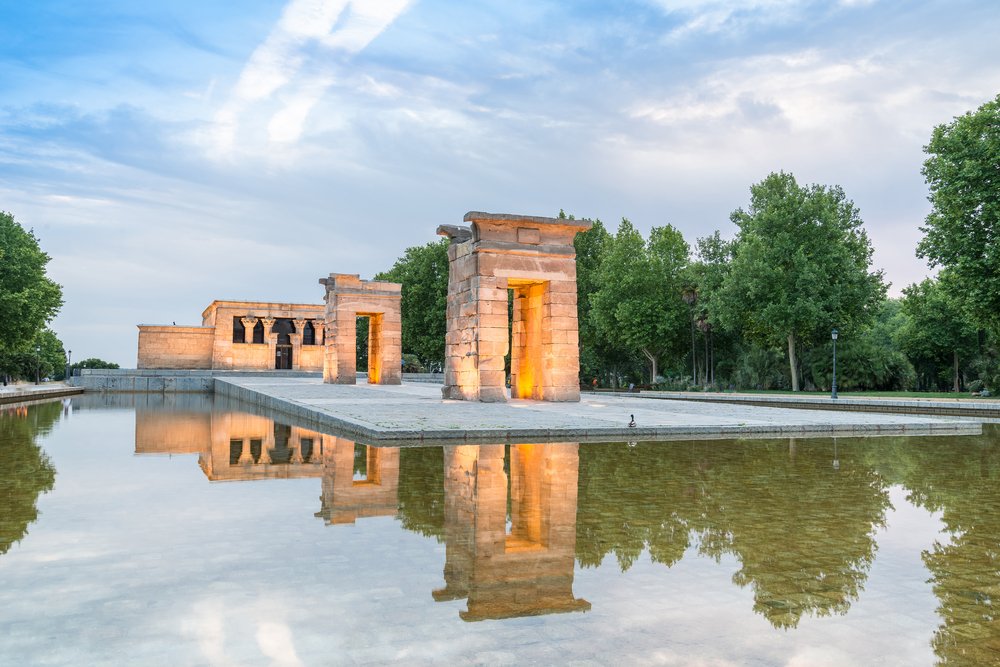 Finally, make your way over to the Templo de Debod, a reconstructed Egyptian temple in the middle of a public park!
The temple was gifted to Spain by Egypt in 1968 after the Aswan Dam was constructed, which put this temple and others at risk.
It was rebuilt and opened to the public in 1972, and it is free for all to see.
It's one of the few authentic pieces of Egyptian architecture that you can see (outside of, well, Egypt…) that's not in a museum!
Cap off the night with dinner and a show.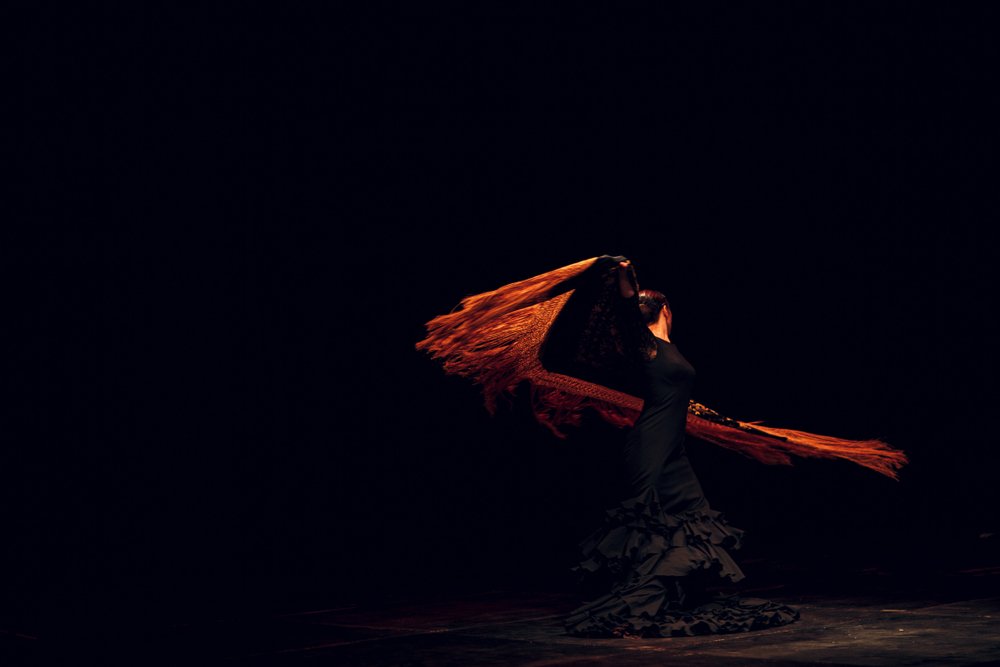 Finish your day in Madrid in the most epic way possible: a flamenco show at the legendery Torres Bermejas, one of the best places to see flamenco in Madrid.
Order some tapas and sangria while you watch talented performers bring the art of flamenco to life.
Flamenco is a unique blend of dance and theater, marked by nuanced hand and facial gestures.
Besides that, it also utilizes rhythmic tapping of the feet and castanets held in the hands, and incorporating the dress and scarf to create fluid, beautiful movements.
It's a really beautiful art form you won't see outside of Spain, so if you will only be in Madrid for one day, you really should make a point of seeing a performance!
Where to Stay If You Only Have One Day in Madrid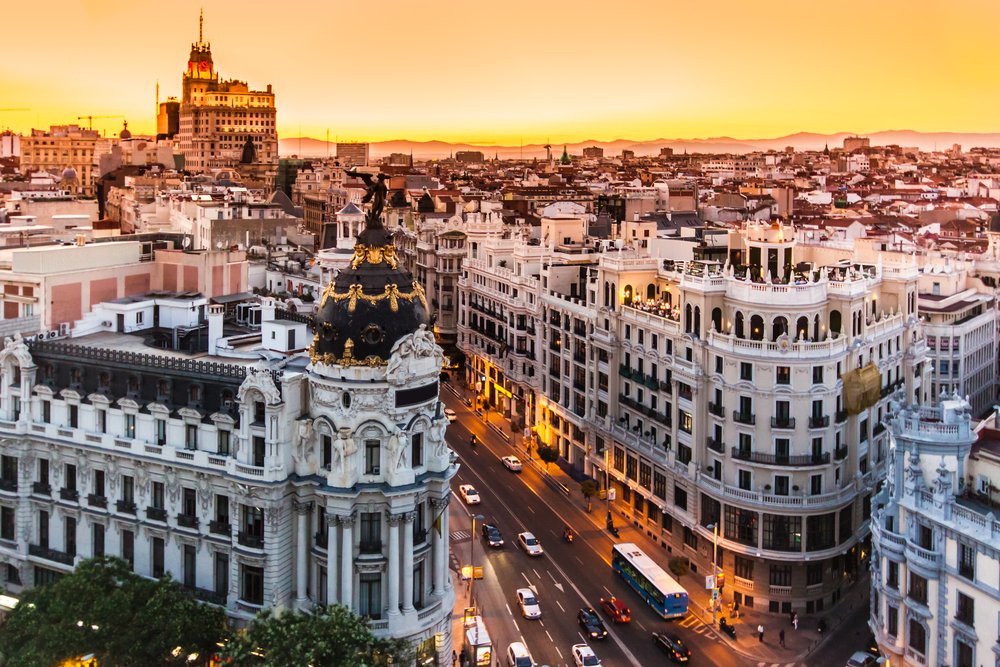 Boutique Luxury: For a chic boutique hotel in Madrid, look to Only YOU Boutique Hotel!
With a central location that makes following this itinerary a breeze, a relaxing Thai-inspired spa center, a gorgeously decorated lobby, an outdoor lounge area, large rooms with high ceilings, and individualized rooms packed with personality, you won't find much better for the price in Madrid.
Mid-Range with Views: Remember the beautiful Edificio España from our itinerary? Well, it turns out that the building is actually a hotel: Hotel Riu Plaza España!
You can check out incredible views from any one of the 27 floors, sweeping over Gran Via, Parque Oeste, and Madrid's skyline as far as the eye can see. Amenities include a 21st-floor outdoor pool, 27th floor terrace bar, and a 24/7 gym.

Budget: The chic but budget-friendly Hotel Regina is a fantastic budget-friendly option just 2 minutes away from Puerta del Sol, right in the heart of Madrid (making this itinerary super easy to follow to the T).
Rooms are minimalist but stylish, with bold graphic designs and pops of color.

5 Things Not To Forget For a Trip to Madrid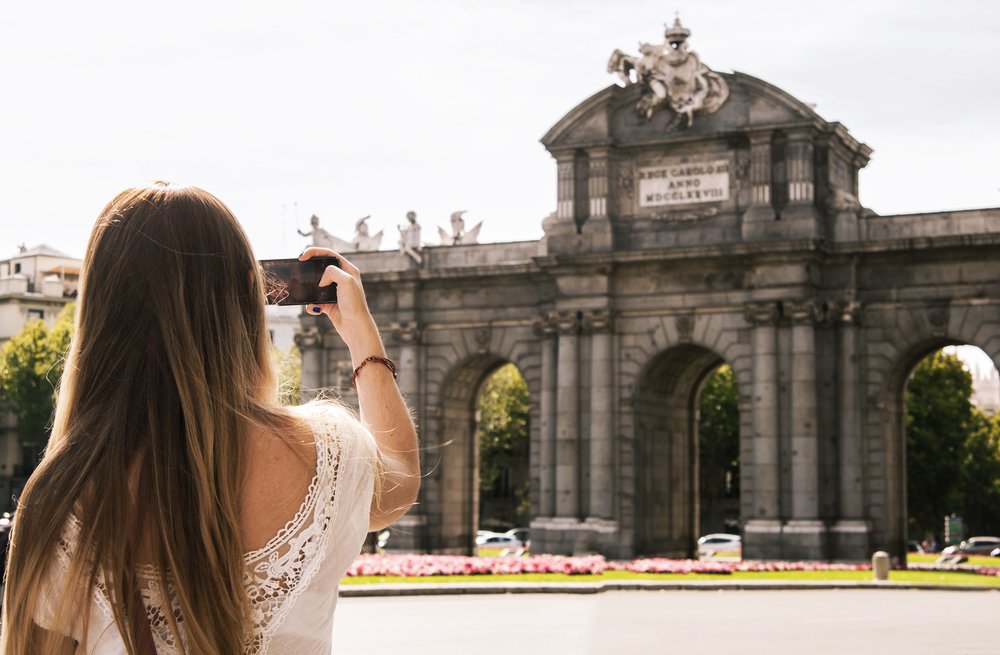 A secure daybag: While travel in Madrid is safe, pickpocketing is a major issue.
Thwart would-be pickpocketers with a chic, sleek backpack with double-interlocking zippers, slash-proof construction, & RFID blockers!
I've carried this exact PacSafe backpack to 30+ countries with me, and it's my #1 travel companion.
Pick from one of seven colors — I have and love the classic black one!
Despite all its security features, it's really quite classic and stylish, without anything that screams "I'm a tourist, target me!"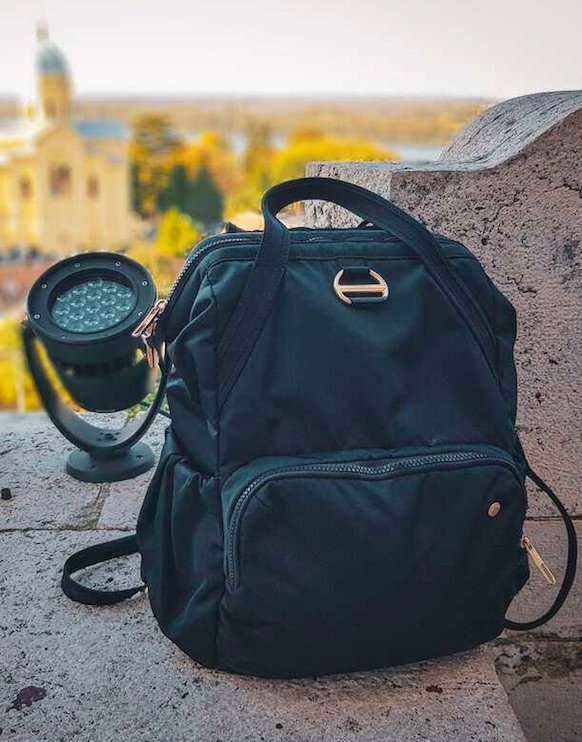 Comfortable walking shoes: This one day in Madrid itinerary has you walking a lot — so you're going to need the best possible shoes for your trip!
I strongly recommend an ultra-comfortable walking sandal like these Birkenstocks, which mold to your foot for the most perfect custom fit imaginable.
You do have to wear them for a few days first to get that perfect contour, but once you do, you'll never want to take them off.
In fact, I literally mourn the day each year it gets too cold to keep wearing Birkenstocks, and one day I may just rock socks with sandals to keep Birkenstock season going just a little longer.
I've had my pair of Gizeh sandals for 3 years and they are still fantastic.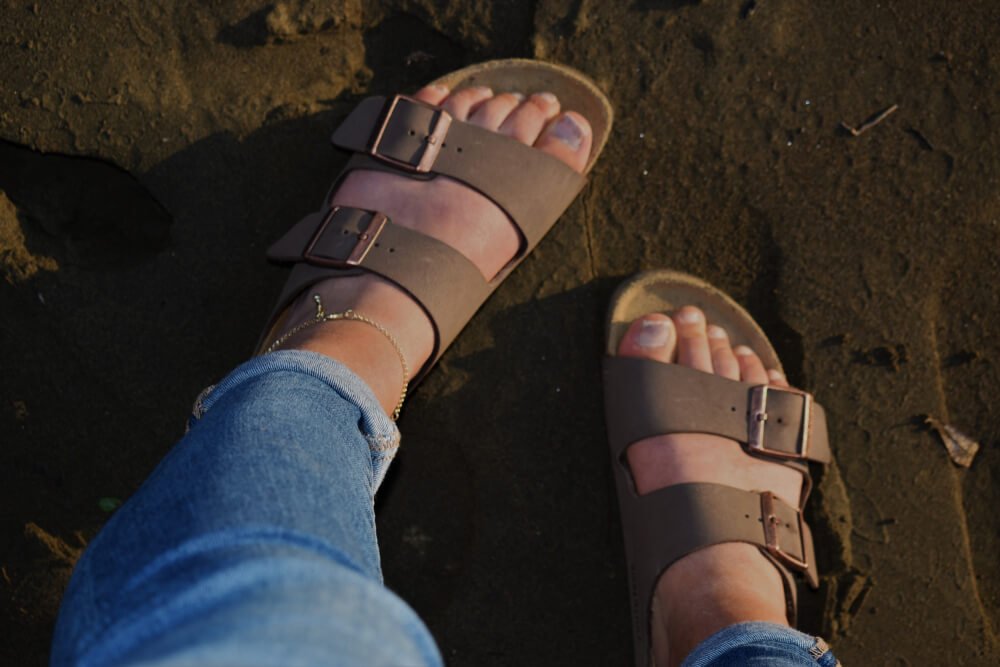 Portable charger: As an electronics-addict, I'm always running out of juice while running around the city on my travels.
Bring a portable charger to save yourself many headaches while traveling in Europe!
Anker is a reliable brand and this portable charger is what I personally use.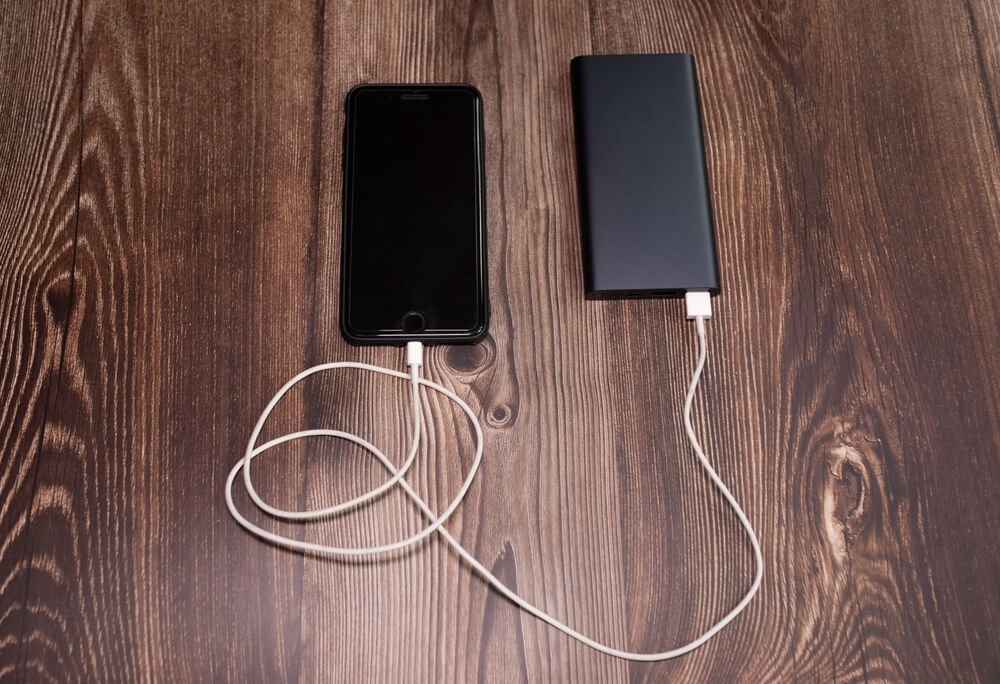 Spain guidebook: While you may only have one day in Madrid, hopefully you have more time allotted for the rest of your time in Spain!
If you do, be sure to snag a guidebook — while of course I love blogs, I also think guidebooks are essential for learning the basics of traveling a country, as they cover everything from tipping culture to common scams to useful phrases.
I typically use Lonely Planet guidebooks, so I'd recommend their Spain version.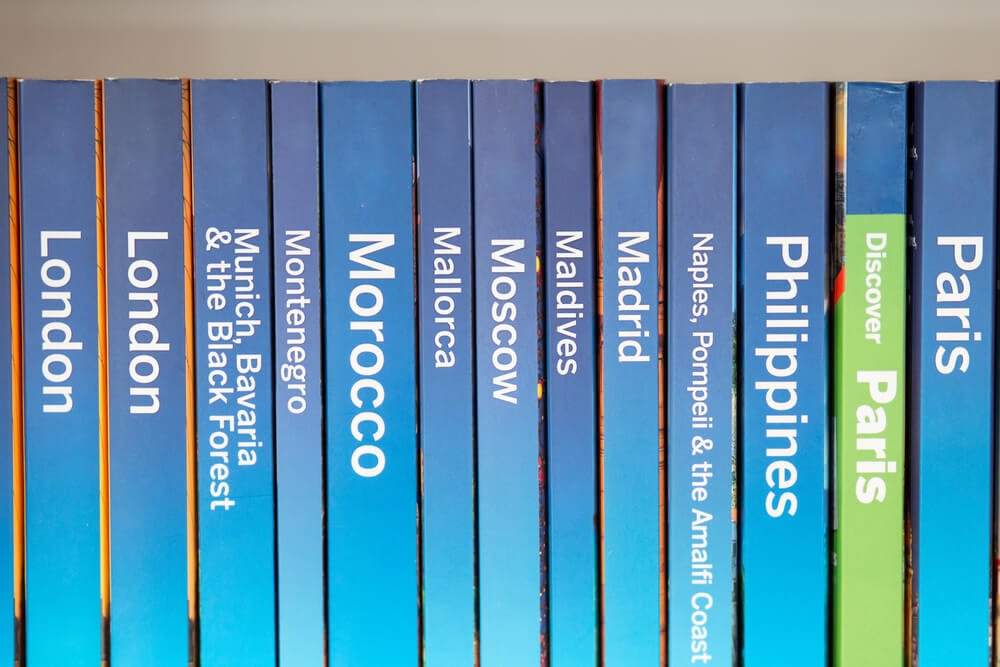 Travel insurance: No matter where you travel in the world, travel insurance is a necessity and should be factored into your trip budget.
Trust me, you don't want to have a second thought about seeking medical care abroad if something goes wrong on your trip.
Travel insurance also covers you in case of trip cancellation, theft, baggage delays, and other emergencies. It's a must-have in my opinion.
I use and rely on SafetyWing's Nomad Insurance to keep me safe and insured throughout 60+ countries of travel!
With prices starting around $11/week of travel, it's pretty much a no-brainer for stress-free travel coverage.
Allison Green is a former educator turned travel blogger. She holds a Masters in Teaching and a B.A. in English and Creative Writing. Her blog posts merge her educational background and her experience traveling to 70+ countries to encourage responsible, enriching travel. She has been a speaker at the World Travel Writers Conference and her writing, photography, and podcasting work has appeared in National Geographic, CNN Arabic, CBC Canada, and Forbes, amongst others. Now a full-time traveler, she has lived in Prague, Sofia, New York City, and the San Francisco Bay Area.