Nestled in the lush Sintra-Cascais Natural Park north of Lisbon, the town of Sintra is known for its gorgeous fairytale palaces, the most renowned being the hilltop Pena Palace with its brightly colored towers.
I visited Sintra four or five times while living in Lisbon, and I can tell you that it's a continuous discovery! Every time I went back, I stumbled upon spectacular new places.
History lovers will find plenty to gawk at here, since its home to the UNESCO-designated site called the "Cultural Landscape of Sintra."
Aside from the Pena Palace, the UNESCO site includes iconic landmarks like Quinta da Regaleira and Monserrate Palace, two other must-sees on a Sintra itinerary!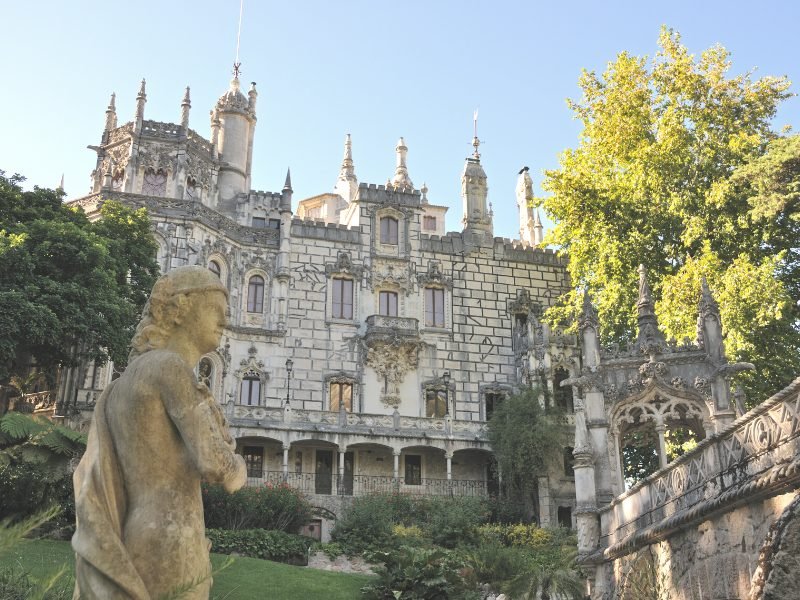 Note: This post contains affiliate links, which means I may receive a small commission if you purchase something through one of these links. Thank you for supporting the free content on this site! For more information on affiliate links and cookies, see my disclosure page for more details.
The impressive historical landmarks juxtaposed against beautiful nature make Sintra a must-see destination for anyone's Portugal itinerary.
You can visit Sintra on a day trip from Lisbon or spend a few days discovering the impressive landmarks and hiking trails.
This 1 to 3 day Sintra itinerary is structured in an additive fashion, with the main sights clustered on the first day.
This way, you can explore the main highlights of Sintra on the first day, if that's all you have.
The next two days of this Sintra itinerary move through less popular – though just as beautiful! – palaces and landmarks during the following days, if you can stay longer.
How to Get to Sintra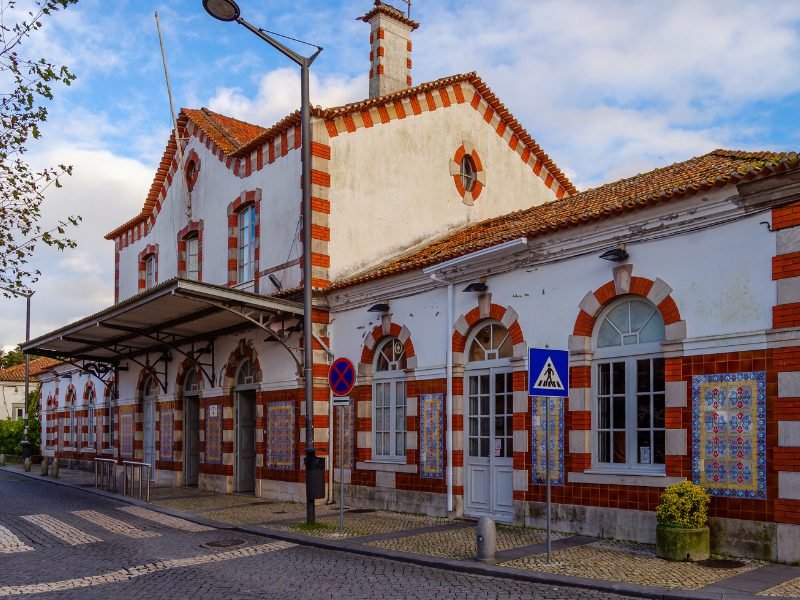 The easiest way to reach Sintra is by train from Lisbon.
Trains depart at 15 to 30 minutes intervals from both Rossio Station and Oriente Station.
Rossio Train Station is Lisbon's central station, right by Rossio Square, while Oriente is outside the city center, in the direction of the airport.
Train tickets from Lisbon to Sintra cost just €2.30, and you can buy tickets at the machines in the train stations.
Depending on which train you leave on from Lisbon, ride takes between 40 and 50 minutes from Lisbon to the Sintra train station.
You could rent a car and visit Sintra that way, but it's not the most convenient (parking at Sintra's sites is limited!) unless you will continue onwards on a Portugal road trip from there.
How Many Days to Spend in Sintra?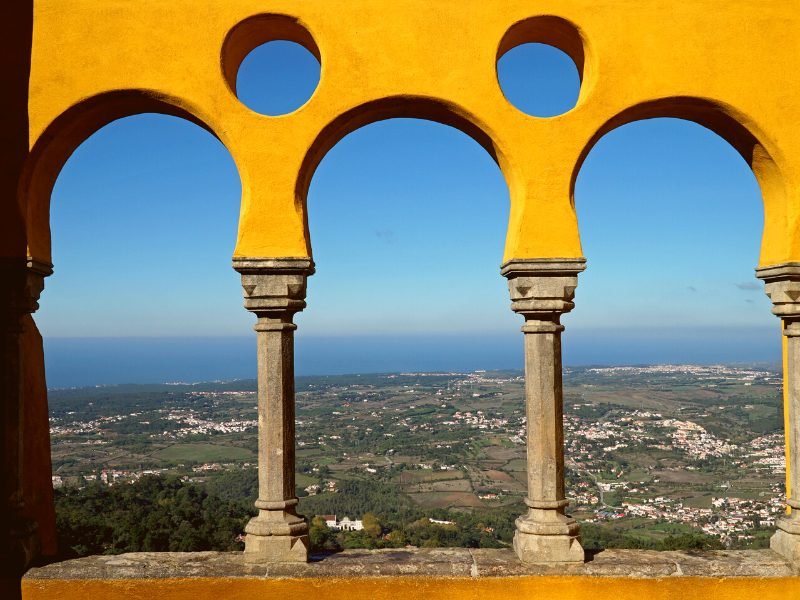 Although Sintra is pretty small, most palaces are big and have vast parks worth exploring.
While you could visit Sintra on a day trip from Lisbon and see the highlights, two days in Sintra is a better option to explore the most important landmarks in Sintra without rushing.
Allowing for three days in Sintra will let visit all the palaces thoroughly, get to know your way around Sintra, try various restaurants, and even go on a hike or two.
If you can eke out the time on your itinerary, three days is enough time to truly get to know Sintra.
Getting Around Sintra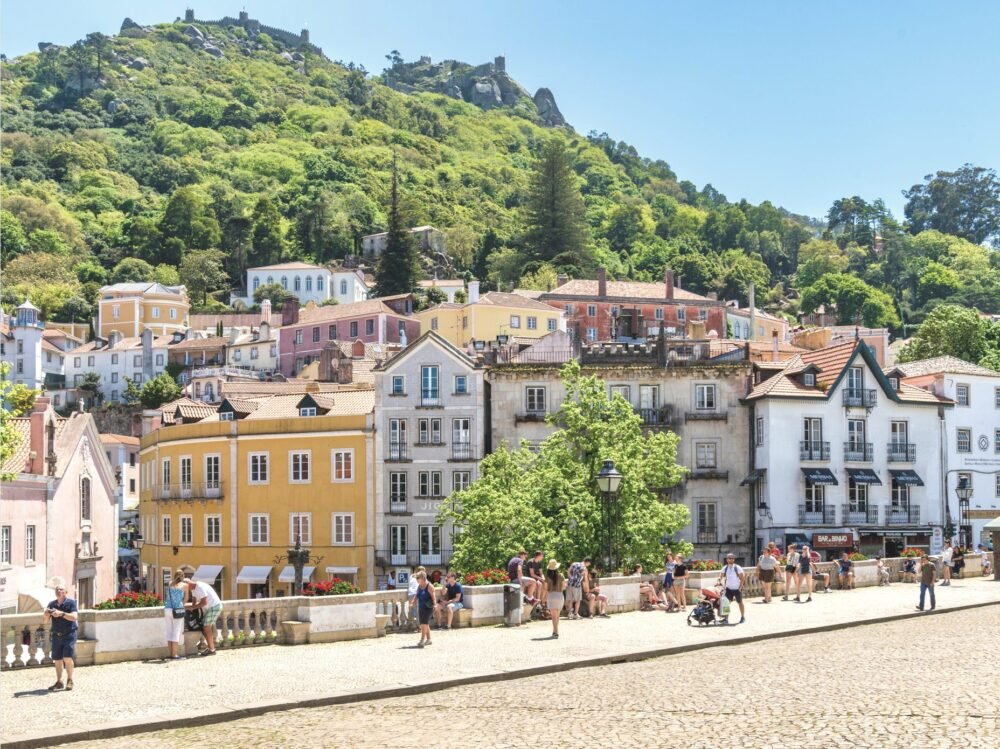 Public transportation in Sintra is easy to use and a good idea if you want to save money.
The local bus company in Sintra, Scotturb, has two routes that will help you reach most places around town.
Bus 434 goes to Pena Palace, passing by the Moorish Castle (Castle of the Moors).
Bus 435 does a circular route, with departure and arrival at the train station, passing by Quinta da Regaleira and Monserrate Palace.
You can get a 24-hour hop-on hop-off ticket for €11.50 that allows you to take any bus as many times as you want — this can be helpful
Alternatively, buy one-way or return tickets, which cost upwards of €4 each.
You will be able to get to many places by walking — just keep in mind that there are many a steep hill in Sintra, and what seems like a short walk can be quite a hike!
The 24-hour ticket makes sense on the first day to get to Pena Palace and Quinta da Regaleira.
For the other days, you can either walk or buy individual tickets.
Where to Stay in Sintra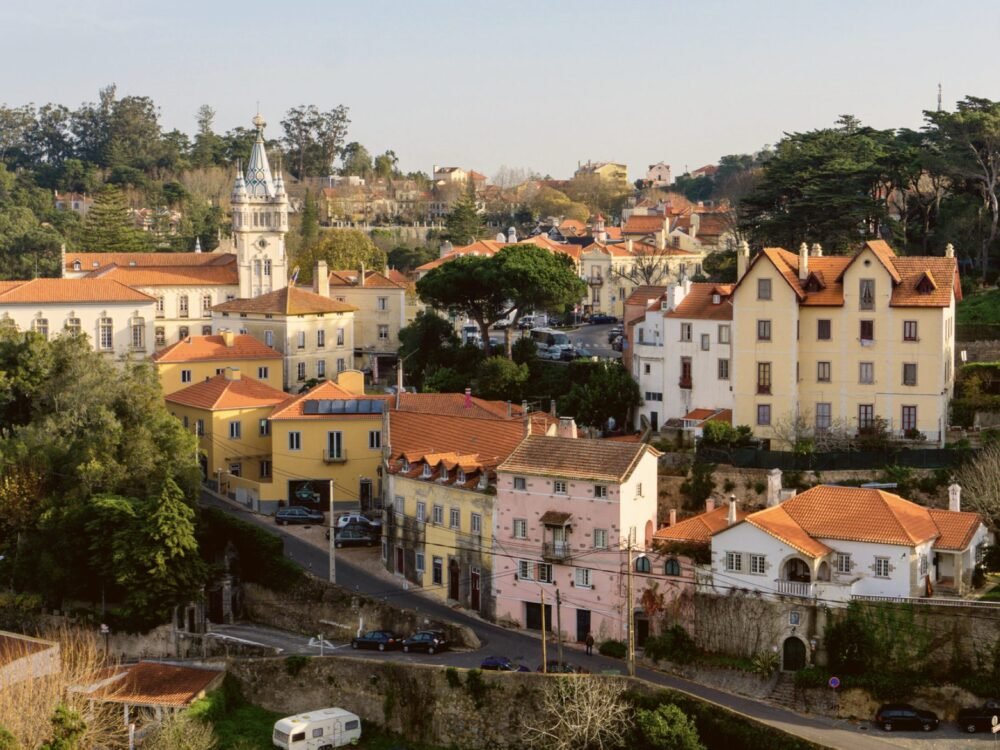 You have plenty of accommodation options in Sintra for every budget.
If you visit in summer, book well ahead of your trip. Sintra is a popular destination in summer, and many places may get fully booked or raise their prices in summer.
I always returned home to Lisbon and didn't spend the night, but here are a few accommodation options I'd recommend:
Budget: For a cheap stay in the heart of Sintra, Moon Hill Hostel offers bunk beds in small dorms for just four people, with a delicious breakfast included. If you prefer having your own room, MouraLua has affordable private rooms just a 10-minute walk from the train station.
Mid-range: The unique Chalet Relogio Guesthouse is housed in the historic mansion designed by Luigi Manini, the same architect who designed Quinta da Regaleira. The guesthouse is in a beautiful location, immersed in nature, on the road that leads to Pena Palace.
Luxury: The stunning Tivoli Palacio de Seteais is the most scenic and unique place you can stay in Sintra. Located in an 18th-century palace, the 5-star hotel features a swimming pool, a spa and wellness center, a tennis court, and an on-site restaurant.
Day 1 of Your Sintra Itinerary: Highlights & Top Palaces
Visit the marvelous Quinta da Regaleira.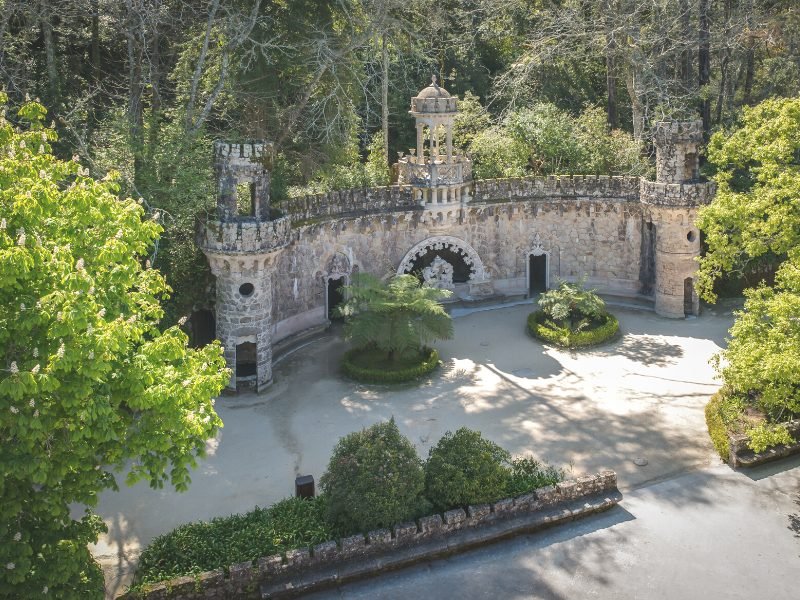 Whether you arrive in Sintra straight from Lisbon in the morning or have settled in the night before, your first stop is Quinta da Regaleira.
The palace usually opens at 10 AM, so if you start your day earlier, explore the town for a bit and have breakfast. I recommend Casa Piriquita for coffee and delicious Portuguese pastries.
Head to Quinta da Regaleira right when it opens at 10 AM to avoid the crowds. Buy your ticket online to avoid standing in line at the ticket office.
The impressive palace was built at the end of the 1800s and designed by the Italian architect Luigi Manini, who also contributed to other buildings in Sintra.
The mix of architectural styles, from Gothic and Renaissance to Manueline and even Roman, contributes to an impressive palace with pinnacles and gargoyles decorating the façade.
After exploring the palace indoors, head to the garden to discover beautiful fountains, grottoes, lakes, and benches with intricate decorations.
Stroll around the gardens and visit the Regaleira Chapel with its beautiful frescoes and stained-glass windows.
Finally, don't forget the pièce de resistance of the gardens, the Initiation Wells!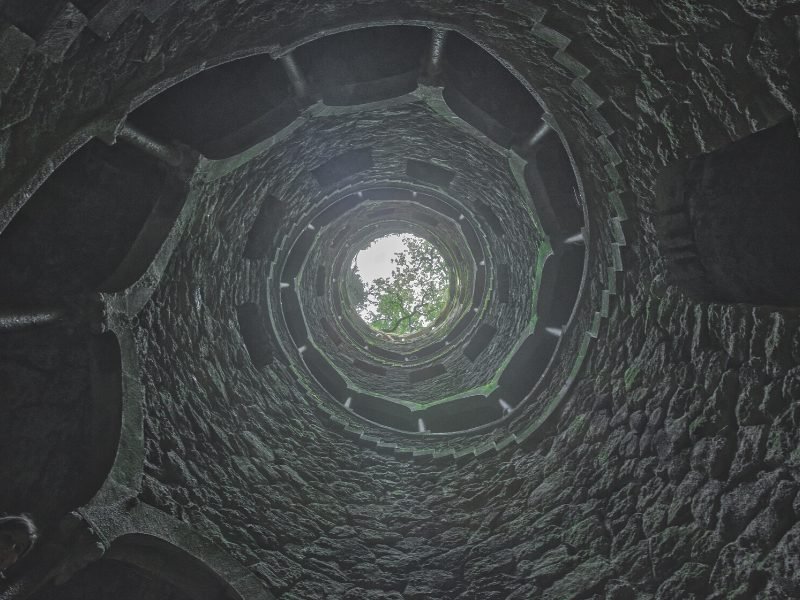 These were historically used for ceremonies and initiation rites — but now, they're a popular Instagram spot!
Several tunnels connect the grottoes, caves, and initiation wells.
The larger initiation well features a spiral staircase with arches, an impressive sight to admire from both the bottom and the open top.
Take a tasty lunch break.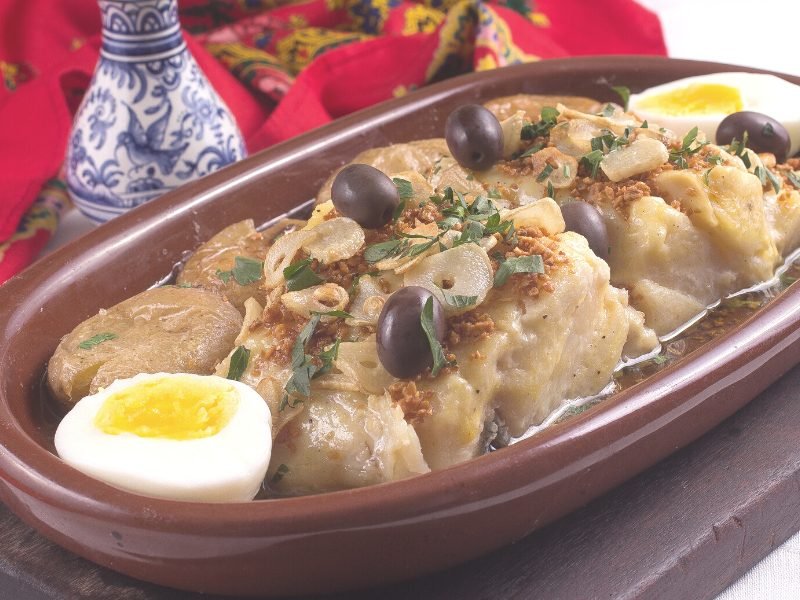 From Quinta da Regaleira, head back to the historic town center for lunch.
If you want a quick bite, try a sandwich or a salad at Cantinho Gourmet.
For a proper sit-down lunch, head to Bacalhau na Vila and choose one of the many codfish dishes.
Aim for an early lunch to start your afternoon visit early. You'll want to set aside the rest of the day for this one!
Admire the colorful Pena National Palace (Palacio Nacional da Pena).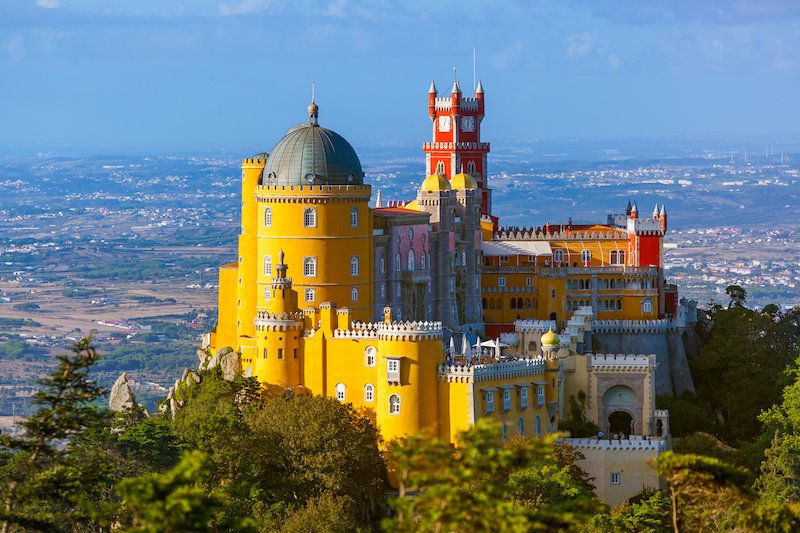 Dedicate most of the afternoon to visiting the Park and National Palace of Pena.
The stunning hilltop palace towering over the Sintra-Cascais Natural Park, with its bright colors, towers, and terraces, is one of Portugal's top landmarks.
Before you even arrive, you'll understand why it's worth visiting as you see its iconic red-and-yellow facade from afar!
This is the most popular tourist destination in Sintra, so be prepared for crowds.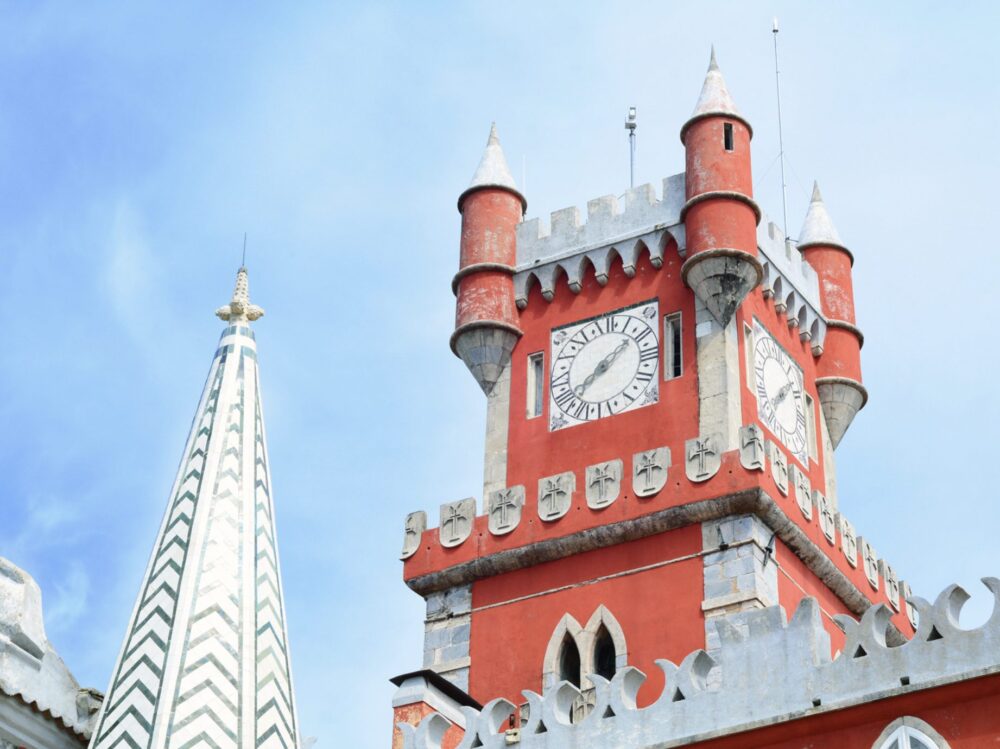 Buy your tickets to the Pena Palace online to save time and avoid long lines — remember, this attraction gets incredibly crowded!
Pay attention to the entry time you choose, as that is when you need to enter the palace.
From the park entrance to the palace, you have roughly half an hour of walking up a steep hill, so be prepared — this is why I told you to wear comfortable shoes!
I recommend you visit the palace interior first, and explore the gardens later.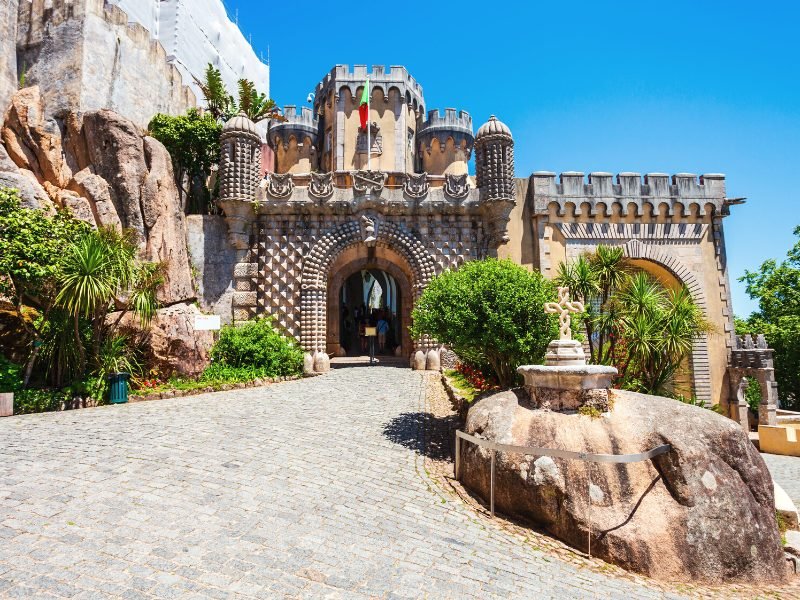 Pena Palace is one of the Seven Wonders of Portugal, not to mention a UNESCO World Heritage Site.
The palace was built as a royal summer residence in the second half of the 19th century after the 1755 Great Lisbon Earthquake destroyed the monastery that was previously located here.
The palace features a big yard with arches overlooking the park and several towers, terraces, and walkways to admire the view.
Inside the palace, you can visit the royal rooms with their original furniture.
Discover the Garden of the Countess of Edla.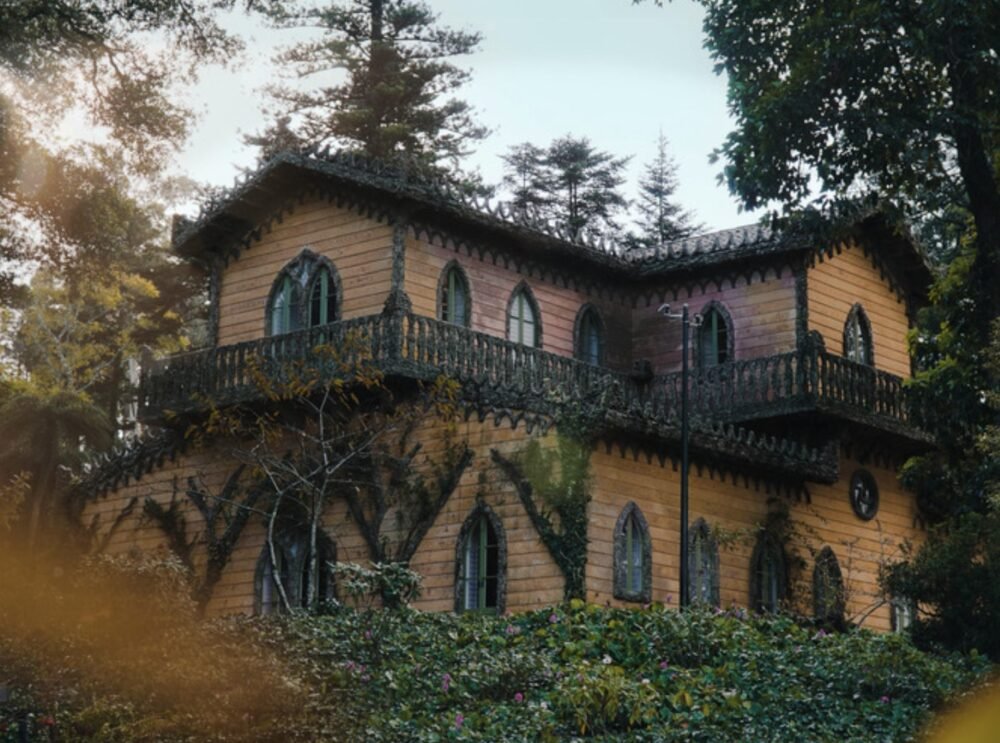 While exploring the park of Pena Palace, remember to visit the Garden of the Countess of Edla too.
The chalet and gardens were designed by Elise Hensler, a Swiss-born opera singer and actress, and the second wife of King Ferdinand II.
She created them refuge for herself and King Ferdinand II, as well as to have a place to nurture her passion for botany.
The visit to the chalet and garden is included in the Pena Palace ticket, so make sure not to miss them!
Hike to the High Cross.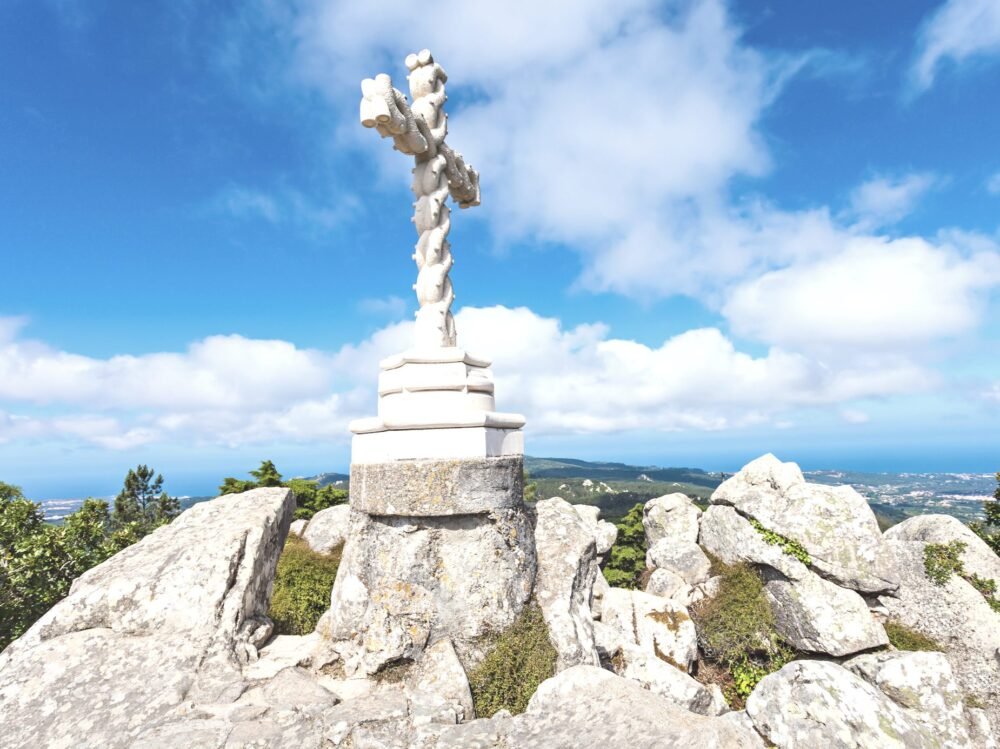 Another must-do in Pena Palace Park is hiking to the High Cross.
You need to hike up for about 20 minutes from the palace or half an hour from the Chalet.
It's worth it, though — your efforts will be rewarded with a spectacular view of the national park and Pena Palace emerging from the trees!
It's a great place for some snapping some perfect photos of the fairytale castles of Sintra.
Spend the rest of the afternoon exploring more of the park before getting back to Sintra, either by bus or walking.
Enjoy a traditional Portuguese dinner.
Back in Sintra, end your day with a traditional Portuguese dinner.
For tasty, heartwarming Portuguese dishes, try Apeadeiro.
If you're looking for a fancier restaurant, Incomum serves refined dishes that you'll eat with your eyes — all at very affordable prices.
Head back to your accommodation in the town center for a good night's sleep after a full day, or alternately, head back to Lisbon if you were just visiting on a day trip.
Day 2 of Your Sintra Itinerary: Moorish Architecture
Hike to the Moorish Castle.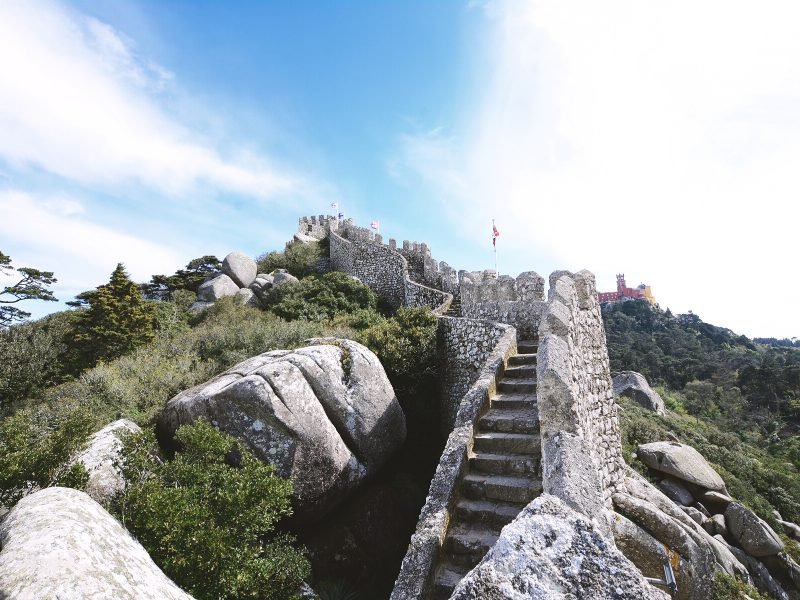 Start the day with a Portuguese breakfast at Padaria Saloia before heading to your first visit of the day, the Moorish Castle (Castelo dos Mouros).
If you can, take the hiking trail to reach the castle — this is the best option, in my opinion, since the hike makes reaching the castle all the more exciting!
The Caminho de Santa Maria trail starts by the Church of Santa Maria and goes up to Pena Palace, passing by Castelo dos Mouros along the way.
Note that the climb to the castle is steep and it can take up to one hour to hike it, so be sure to bring water, especially in summer.
If you don't feel like walking, you can take the bus to Pena Palace and get off one stop before the palace.
From there, it's a short and pleasant walk to the castle.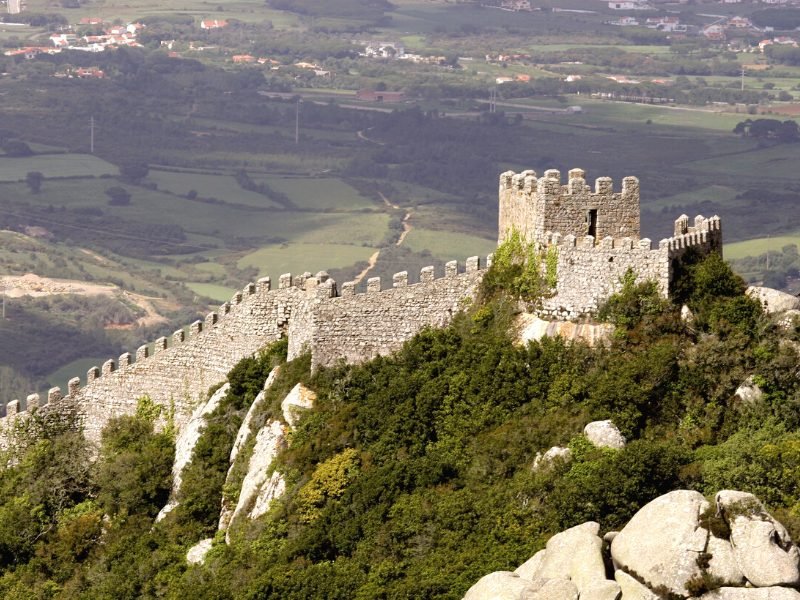 The Moorish Castle was built by the Moors between the 8th and 9th centuries and surrendered to the Christians after the conquest of Lisbon in 1147.
The castle is now part of the UNESCO World Heritage Site and a popular place to visit while in Sintra.
You can pre-book your entry ticket here! Alternately, you can add on an audioguide to your skip-the-line tickets.
You can walk along the castle walls to admire a panoramic view of the surroundings all the way to the Atlantic Ocean.
You'll even get a nice view of the colorful Pena Palace!
Visit Villa Sassetti.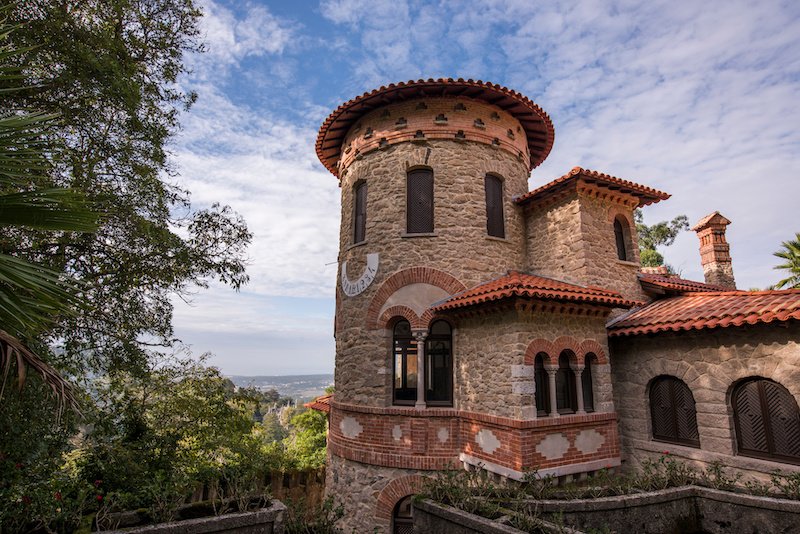 On your way back toward Sintra, take a short detour to visit the beautiful Villa Sassetti.
There is a path that connects the Moorish Castle with Villa Sassetti, but this was recently closed. You can check if it has reopened by the time you get there.
If the path is closed, you can walk down Caminho de Santa Maria or take the bus.
Villa Sassetti is at the beginning of Estrada da Pena, the road leading to Pena Palace.
Although you can't visit the villa inside, it's still a beautiful building to admire from the outside.
Take a lunch break at Casa das Minas.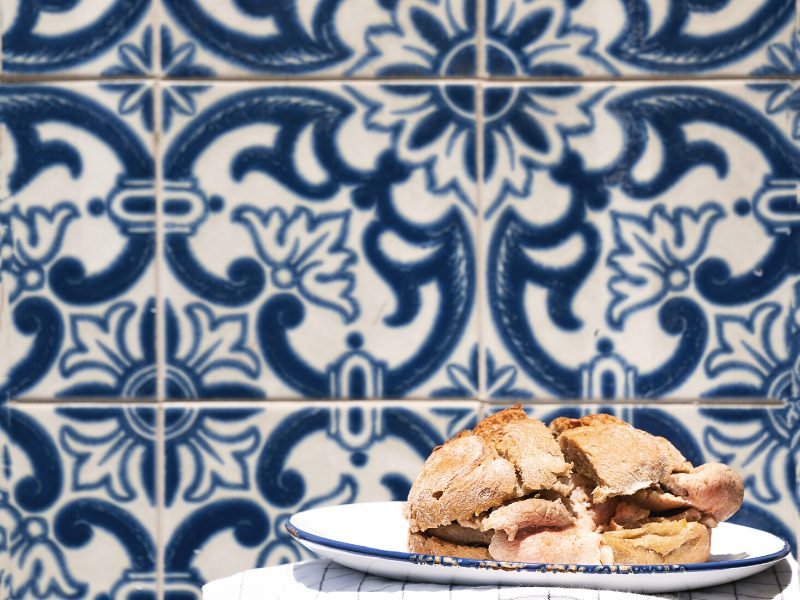 On the way to Villa Sassetti, you'll pass by Casa das Minas, where a plaque simply states: "welcome to paradise". You'll quickly see why!
Enter the beautiful garden to reach what looks like a private house.
This is actually is a music and art school, but they also have a terrace with a few tables and chairs, and they serve simple yet delicious food.
The first time I visited this place, it didn't even show on Google Maps. Now you can find it, but it's not marked as a restaurant!
Don't miss the chance to enjoy a meal on the wonderful terrace, all while admiring a gorgeous view.
Visit Monserrate Palace.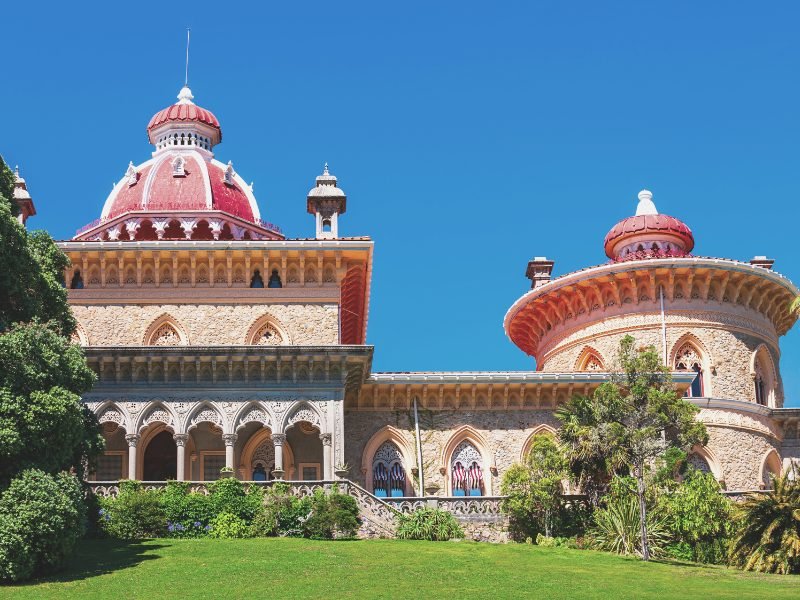 After lunch, catch bus 435 to Monserrate Palace, another one of Sintra's royal palaces.
This charming and eclectic palace is probably the most unique of all the palaces in the Cultural Landscape of Sintra UNESCO site!
The palace is predominantly done in the Mudéjar and Moorish architectural style, alongside elements of Romanticism and neo-Gothic.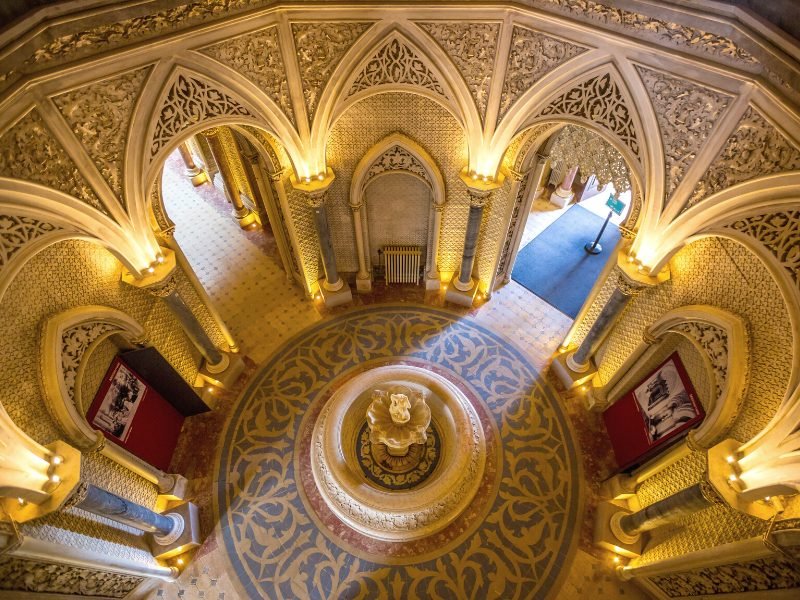 The result is a gorgeous, ornate palace surrounded by palm trees and tropical plants. The whole setting makes you feel like you landed in a fantasy world!
The palace area, with its beautiful garden and verdant hills, is magical, especially in spring and summer.
The palace doesn't take much time to visit, but you could spend an hour if not more exploring the beautiful gardens!
Have petiscos (tapas) or dinner in a medieval pub.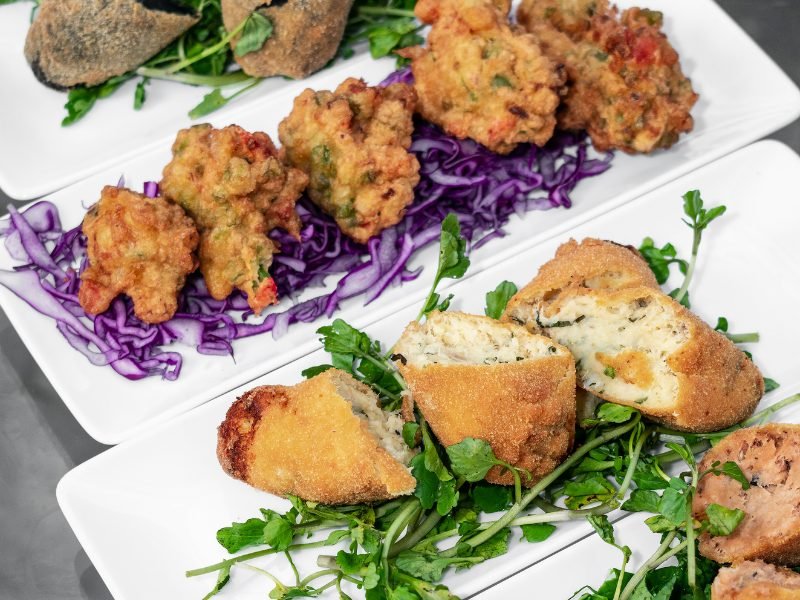 For an alternative dinner, head to Casa do Fauno, a pub in medieval style playing Celtic music and serving craft beer and mead!
The pub also serves simple dishes like cheese and cured meat boards or sandwiches to go with your beer.
If you'd rather sample more Portuguese dishes, try the petiscos (Portuguese tapas) at Tascantiga.
Day 3 of Your Sintra Itinerary: Off the Beaten Path
Visit Palacio Nacional de Sintra (Sintra National Palace).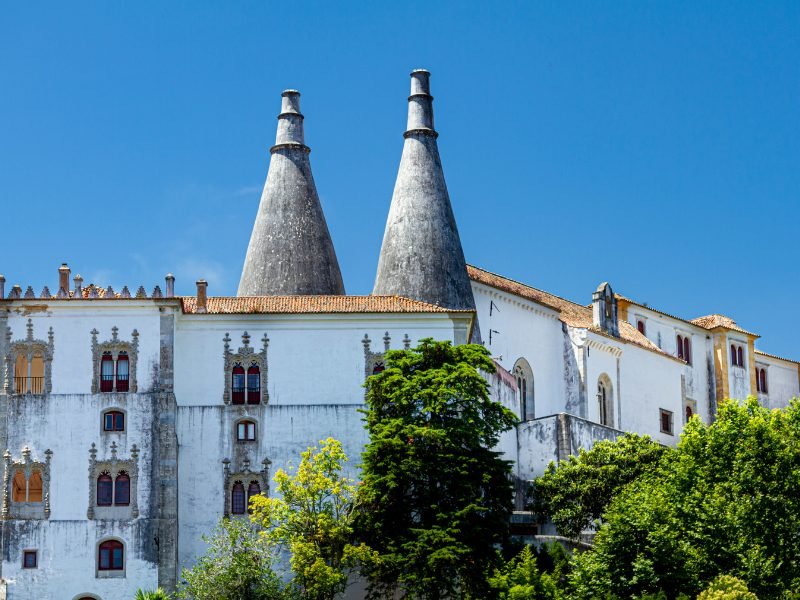 Start your day with a visit to the National Palace of Sintra, a beautiful place right in the heart of Sintra.
Also known as Palácio da Vila (Town Palace), this medieval palace served as a residence for the Portuguese royal family from the 15th century to the late 19th century.
Often overlooked in favor of the other more famous landmarks, the Palace of Sintra is also included in the same UNESCO World Heritage Site and holds great historical significance.
The palace, like the Moorish Castle, dates back to the Islamic occupation of the Iberian peninsula.
The palace combines many architectural styles, including Gothic, Mudéjar, Moorish, and Manueline.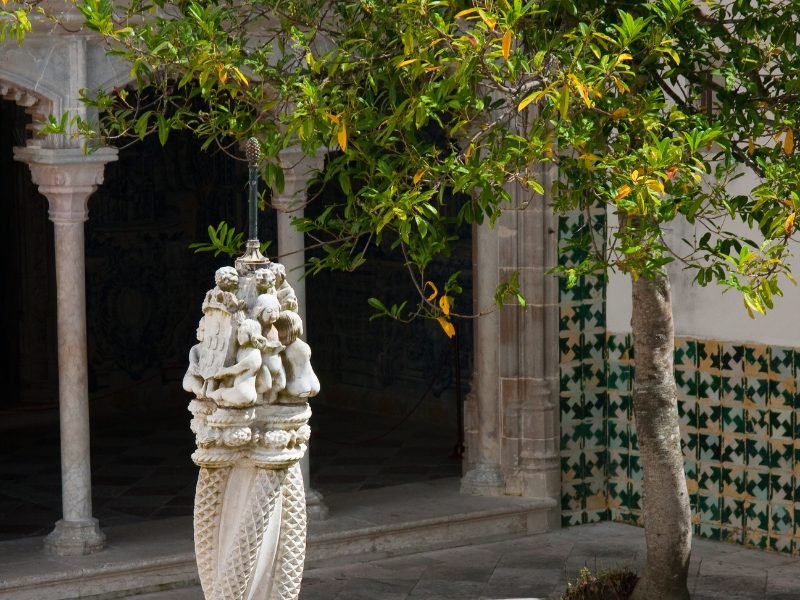 The most iconic palace features, including the Moorish windows and the huge conical chimneys, date back to the reconstruction of the early 15th century under King John I.
You can save money and skip the line by buying tickets online!
The entrance fee gives you access to the rooms (with the design preserved true to the period), the lovely palace gardens, and the courtyards.
From the palace, you also get to see beautiful views of Sintra!
Visit Palácio e Parque Biester.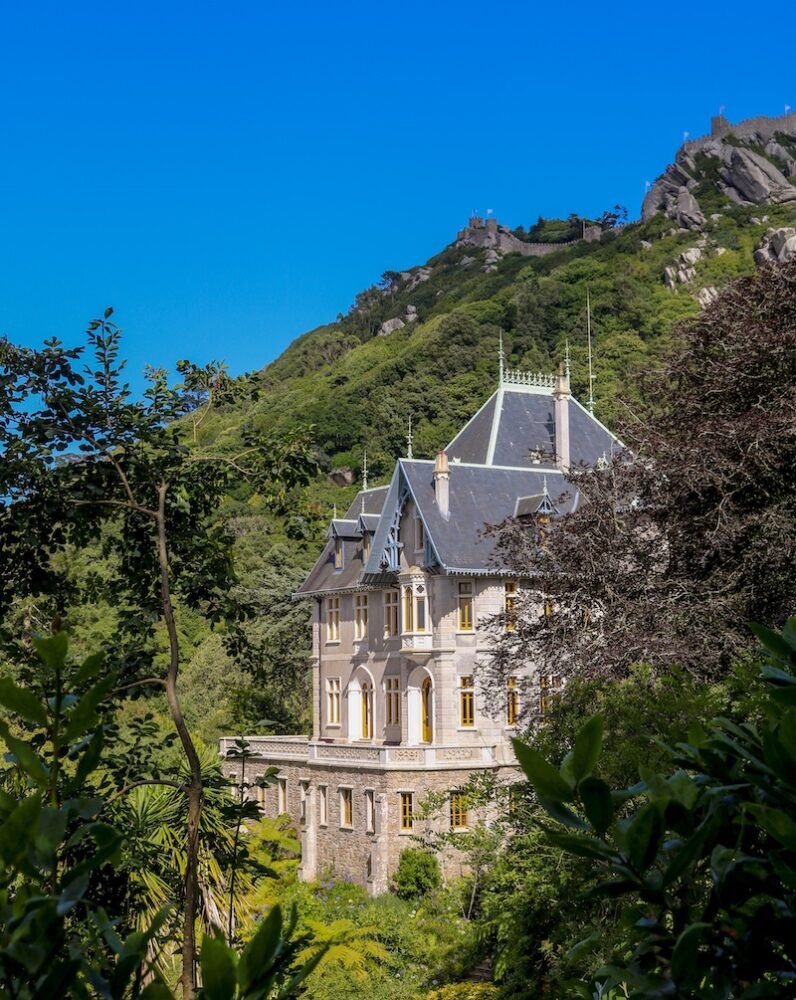 Next up, head to Palácio e Parque Biester, just a 10-minute walk from the Sintra Palace.
This privately-owned palace only opened to the public in 2022, so it's still fairly unknown to most visitors!
Biester Palace belonged to a wealthy merchant and playwright, Ernesto Biester.
The Art Nouveau building displays beautiful frescoes, paintings, and other period art. You can visit the palace on your own for a €10 entrance fee or pay extra for a tour guide.
Have lunch in Sintra or Queluz.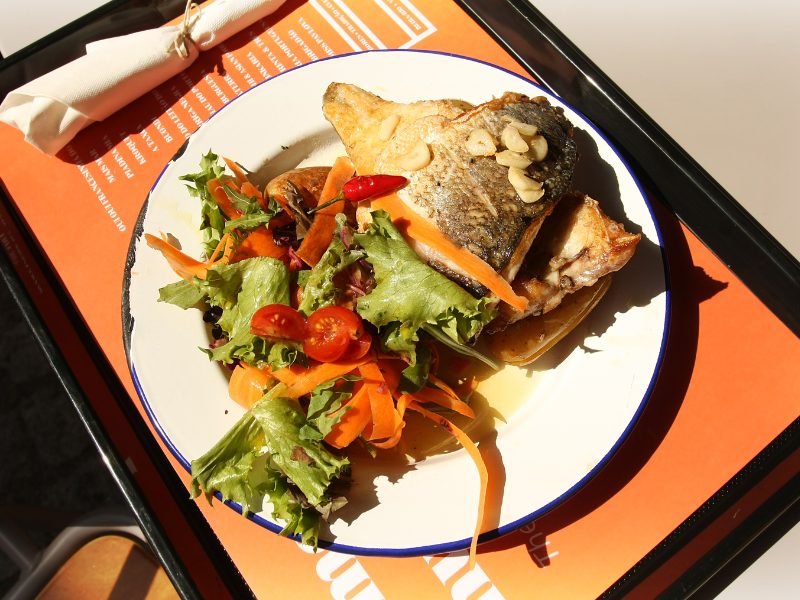 Your lunch spot depends on what you choose to do in the final afternoon of this Sintra itinerary!
You can head to Queluz Palace, a 20-minute train ride from Sintra, or hike to the Convent of the Capuchos.
If you stay in Sintra, try Villa 6 for Portuguese cuisine or A Praça for a tasty vegetarian meal.
If you go to Queluz, stop by Retiro da Mina, less than 5 minutes from the palace.
Visit Queluz Palace or Convent of the Capuchos.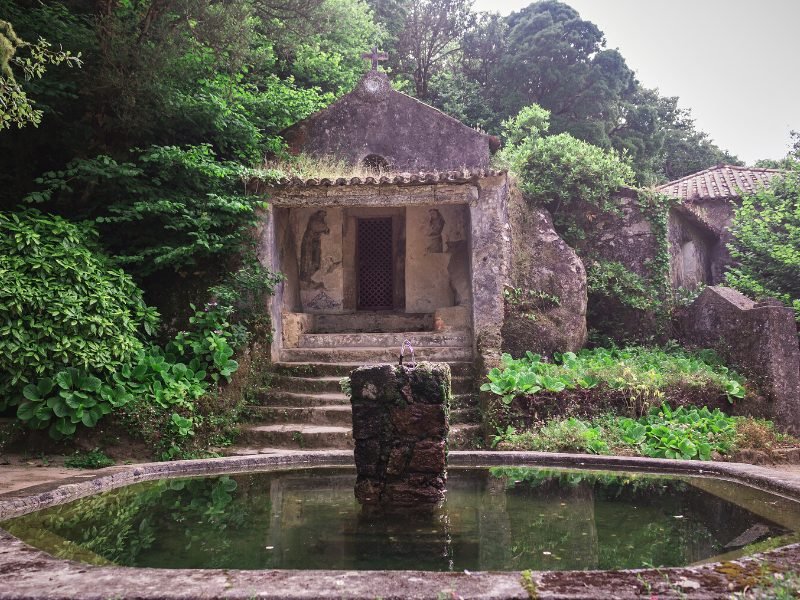 But how to pick?
Choose the Convent of the Capuchos if you prefer staying in Sintra, being in nature, and hiking.
Opt for Queluz Palace if you're up for discovering a sumptuous Rococo palace which was the former summer palace of the Portuguese royal family.
To get to the Convent of the Capuchos, take bus 435 to Monserrate Palace and hike for roughly one hour to reach a small convent immersed in nature.
Both the hike and the visit to the convent are peaceful experiences. Furthermore, the convent is not a very popular sight in Sintra, so you won't find the usual crowds!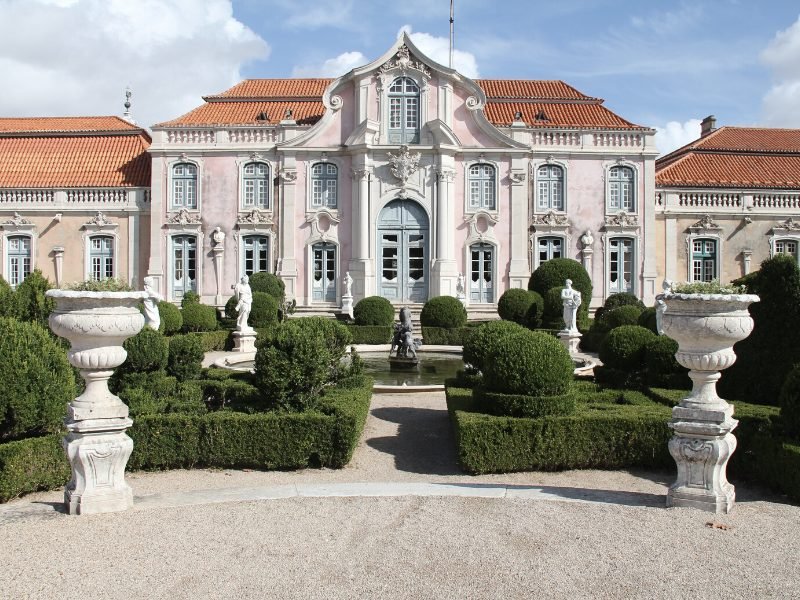 To visit Queluz Palace, take the train towards Lisbon, get off at Queluz, and walk for around 10 minutes.
To enter the palace, you can buy the tickets in advance here!
Queluz Palace and its gardens are big, so expect to spend at least two to three hours wandering around.
Checking out the interior of the palace, you'll visit sumptuous ornate rooms like the Ballroom or the hall of Ambassadors and smaller private apartments.
One significant room is the King's Bedroom, where King Pedro IV, the first emperor of Brazil, was born and later died of tuberculosis.
After visiting the indoors, spend some time exploring the beautiful gardens, with the stunning fountains, sculptures, and flowers.
Have a final dinner in Sintra or head back to Lisbon.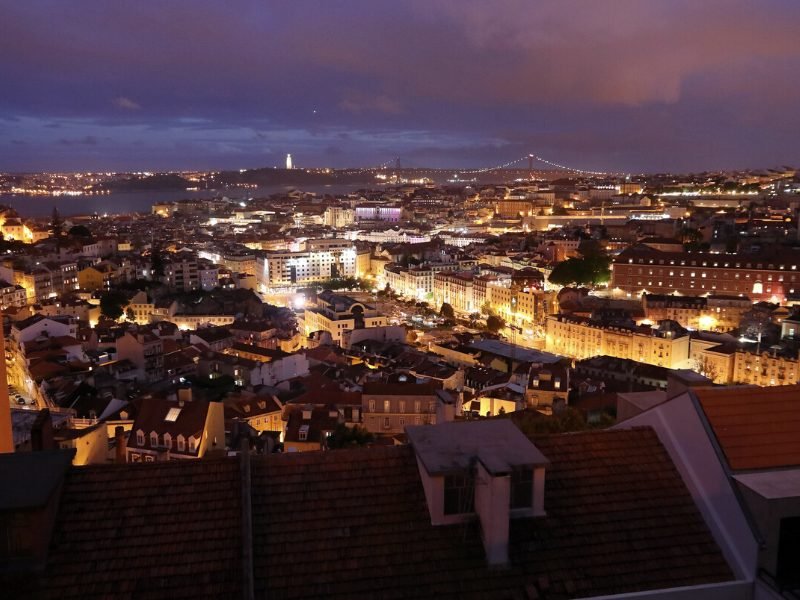 Enjoy one last dinner in Sintra before heading back to your accommodation, or head back to Lisbon if you don't plan on sleeping in Sintra.
If you need more restaurant options in Sintra, check out Romaria de Baco or Tacho Real, both serving delicious Portuguese dishes like codfish and octopus.
Here ends this 1 to 3 day Sintra itinerary! It's a packed one, but I'm sure you'll enjoy it!
What to Know Before Visiting Sintra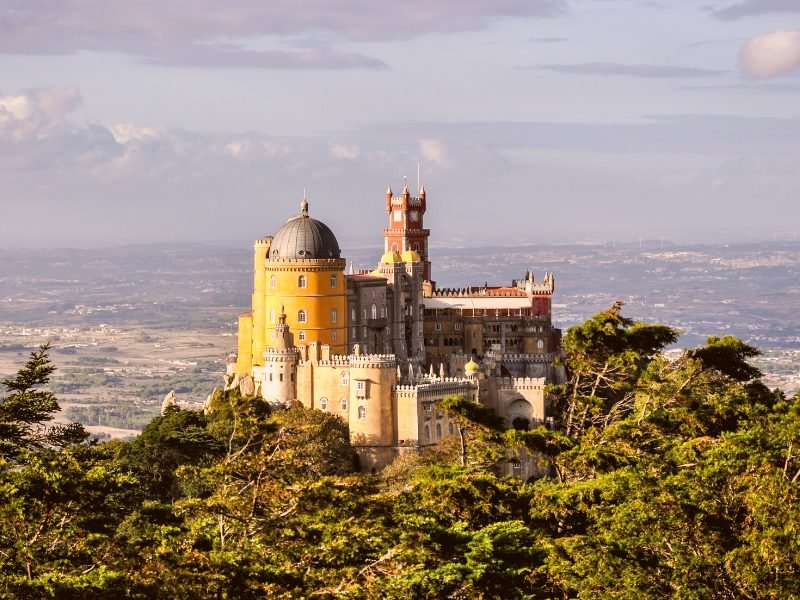 The first thing you should know before visiting Sintra is that you will be walking — a lot!
Even if you take public transport to move around town, you should still expect to walk a lot when exploring the immense palaces and parks.
My first piece of advice is to wear comfortable shoes and bring plenty water and snacks so you don't have to interrupt your day!
Secondly, you need to be aware of the weather. The temperature in Sintra is always a few degrees lower than in Lisbon.
However, because there's a lot of climbing and walking involved, you should dress in layers in any season so you can peel off layers if you get hot as you walk around.
Finally, given the popularity of the main palaces in Sintra, expect a lot of visitors nearly year-round.
Your best chance to avoid long waiting times — or missing out on some of the main attractions entirely — is to book your tickets online, especially for Pena Palace and Quinta da Regaleira.
Best Time to Visit Sintra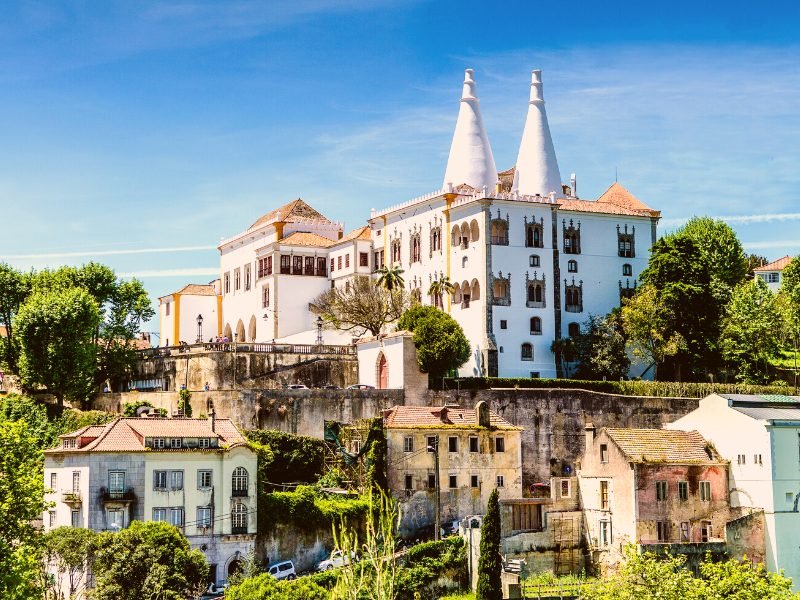 You can visit Sintra all year round without any real restrictions — the weather in Sintra never gets too bad as to shut everything down.
In fact, your goal is to visit the palaces, you may even find winter a better time to avoid crowds, which can get extremely chaotic during peak season!
The only thing you need to pay attention to are the palaces' opening and closing times, which differ depending on the season.
Summer is probably least-advisable season to avoid the huge crowds flooding Lisbon and its surroundings.
Weather-wise, however, summer is a great option since Sintra tends to be slightly colder than Lisbon, making for a nice city escape.
For the best balance of good weather and fewer crowds, visit in early spring (I love visiting Lisbon in March) or late autumn.
While temperatures may be lower, Lisbon tends to have sunny weather most of the year.
Mid-March to early April and October are the best months, even better if you visit during the weekdays!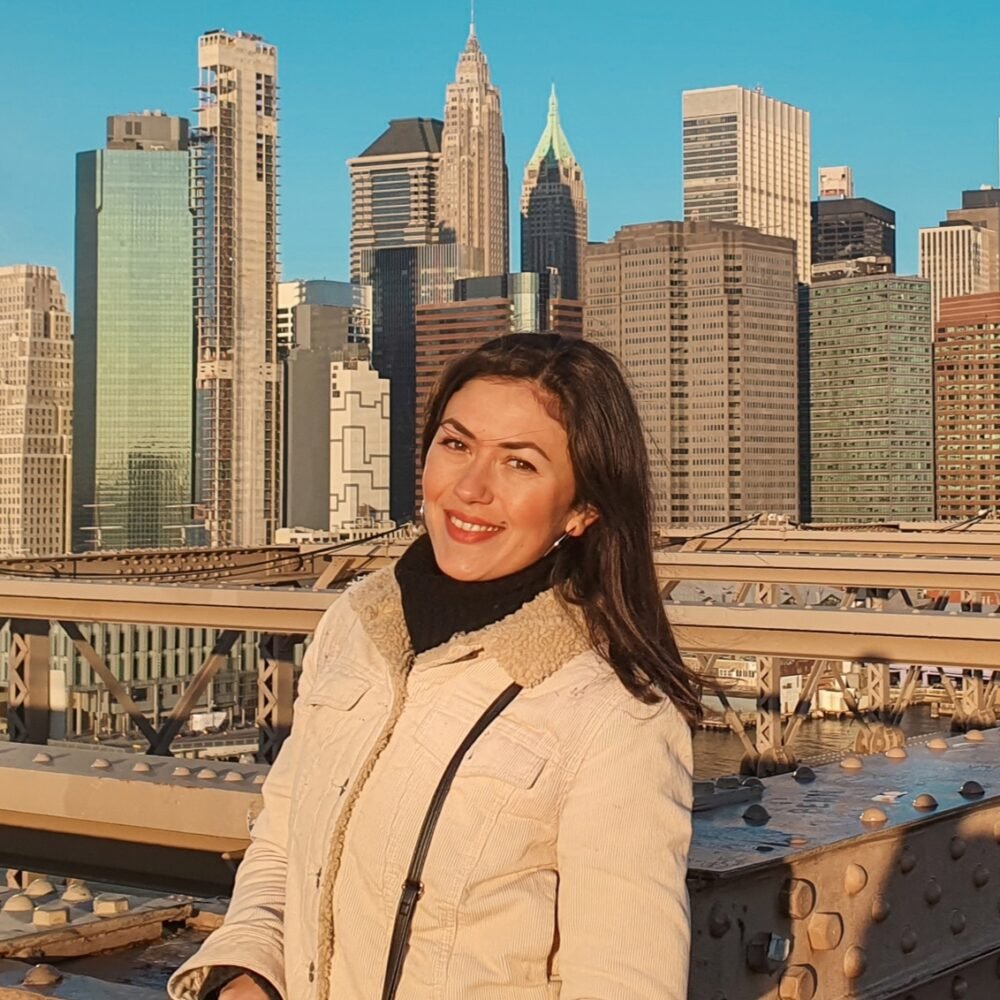 Roxana is a Romanian-born freelance travel writer who has lived in Italy for over 15 years. She has a Master's in Journalism and a Bachelor's in Film Studies. Her mission is to find hidden gems, even in the most popular travel destinations, and to inspire people to explore new places and cultures with the same curiosity! When she is not traveling, writing, or planning her next trip, she is either binge-watching TV shows or reading books.