So, you've booked that Taiwan trip, decided where to stay, picked out all the best things to do in Taipei: now it's time to figure out how to from Taoyuan Airport to Taipei city center.
Frankly, I was a little nervous about how I was going to get from Taipei Airport to the city center, because it was my first time going to a country that uses Chinese script in its signage.
I had been to Japan before, so I wasn't altogether unfamiliar with a character-based alphabet, but then again, Japan is renowned for its organization. I wasn't quite sure how I'd fare in Taiwan with the language barrier and not even being able to read basic signs.
Luckily, it was actually pretty easy to get from Taoyuan Airport to Taipei Main Station, where I then was able to take the MRT to my hostel in Shilin.
Taipei is a modern city with fantastic infrastructure, and there are multiple ways to get from Taipei Airport to the city center without any hassle or fuss – and yes, they also have Uber!
Want to save this for future reference? Click to Pin!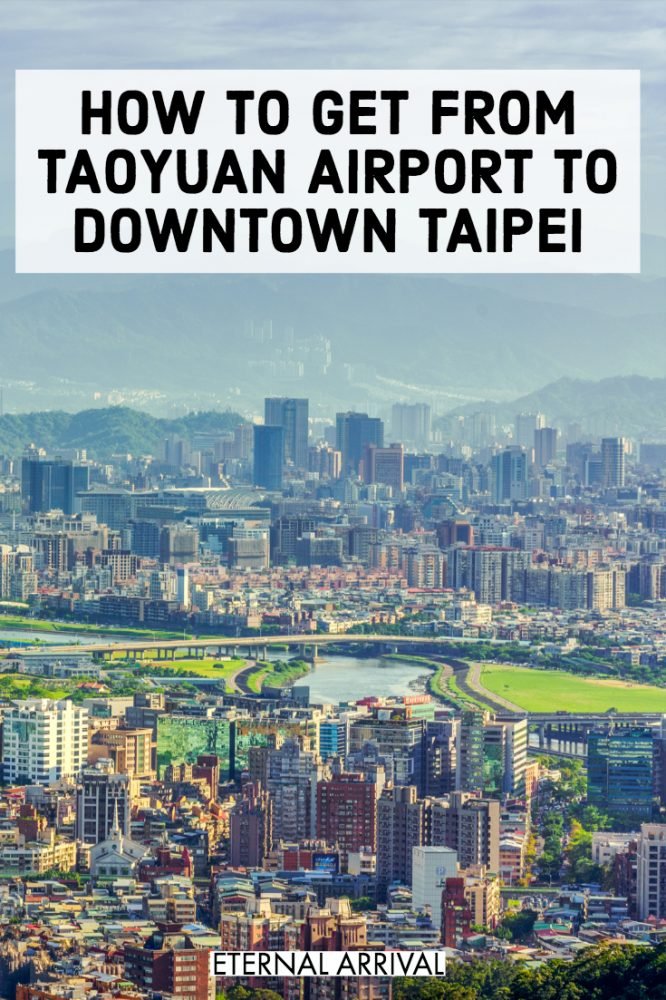 Note: This post contains affiliate links, which means I may receive a small commission if you purchase something through one of these links. Thank you for supporting the free content on this site! For more information on affiliate links and cookies, see my disclosure page for more details.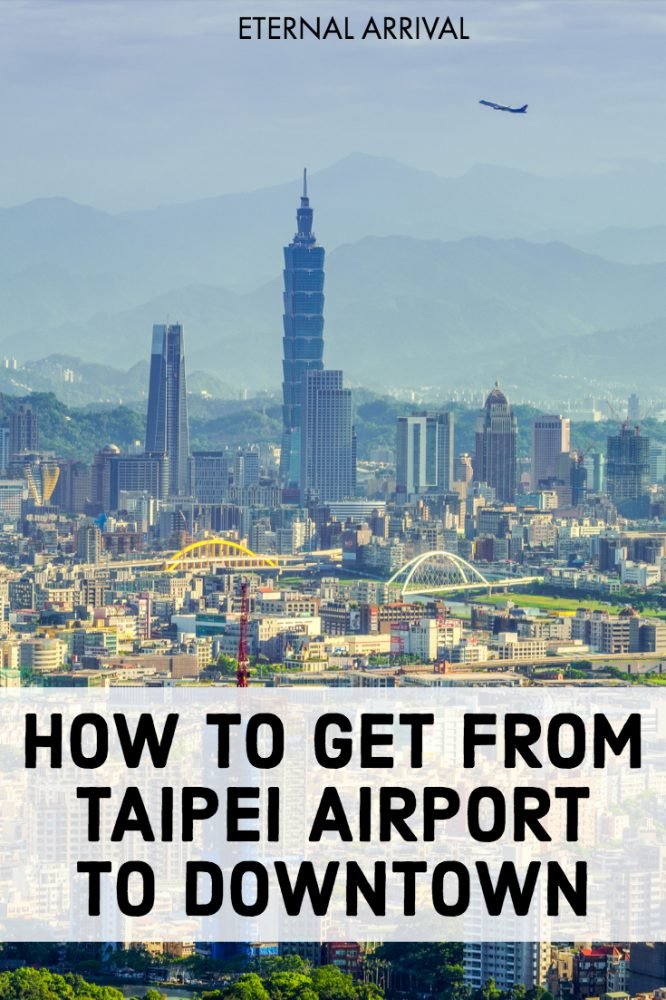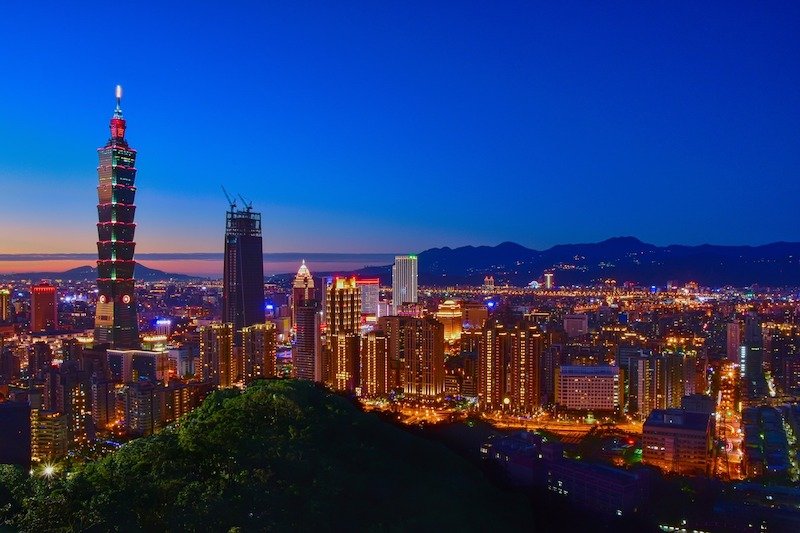 One thing to note before leaving the airport: in Taipei, it is important to always bring cash with you, which you can withdraw from ATMs at the airport (best rate) or exchange currency (much worse rate).
I found that my credit card and debit card often didn't work in Taipei, even at some convenience stores, as many systems only accept local cards… plus, you'll want cash on hand for buying any street snacks that catch your fancy!
In terms of how to get from Taipei airport to your hotel, your options depend on your time of arrival. Depending when your flights lands at Taipei Taoyuan Airport, you'll have to decide the best mode of transportation to take, which could be either a train, bus, taxi/Uber, or a Taipei airport transfer.
Taoyuan is a rather large airport. Originally there was only one passenger terminal at Taoyuan, which was Terminal 1, but the huge number of passengers streaming into Taipei Airport made them decide to build Terminal 2.
They are actually planning to open a third terminal by 2020 due to the huge volume of passengers, as Taipei both increases in prominence as a tourist destination and Taiwanese take advantage of the budget airlines serving their city. Taipei Taoyuan International is a large airport for such a small country: T1 hosts 18 boarding gates and T2 hosts 20 boarding gates. It is also the main hub for airlines like China Airlines, EVA Air, and Tigerair Taiwan.
Getting from Taoyuan Airport to Taipei Main Station by MRT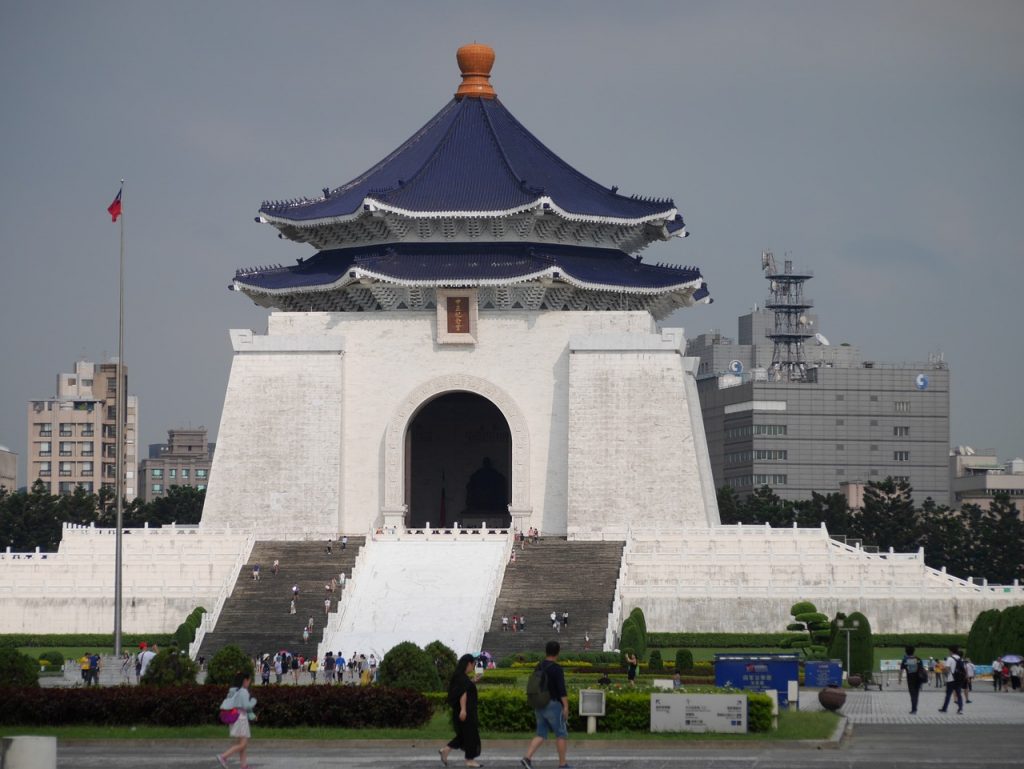 A simpler way to get to Taipei City Center is to take the Airport MRT, which started its operation in 2017. It took 20 years of work to finish, but it was worth the effort as it's made getting into Taipei city center a breeze compared to previous options and significantly reduced travel times during peak periods when buses would experience delays. They have spacious areas where you can place your luggage and it is accessible for passengers with disabilities.
It takes about 15-20 minutes of walking from immigration, but once you arrive at the station, it is all a breeze. It is one of the fastest and most convenient ways to get to the city center from the airport. The cost of the fare is NT$ 160 (around US$ 5) to Taipei Main Station.
Quick note: the trains are not available 24/7, so this is not an option if you arrive late at night and don't want to wait at the airport until the morning. The MRT only operates from 6 AM until midnight and takes about 35 minutes on the express line. You can prebook a one-way or roundtrip ticket here and get a free surprise!
Getting from Taoyuan Airport to Taipei by High Speed Train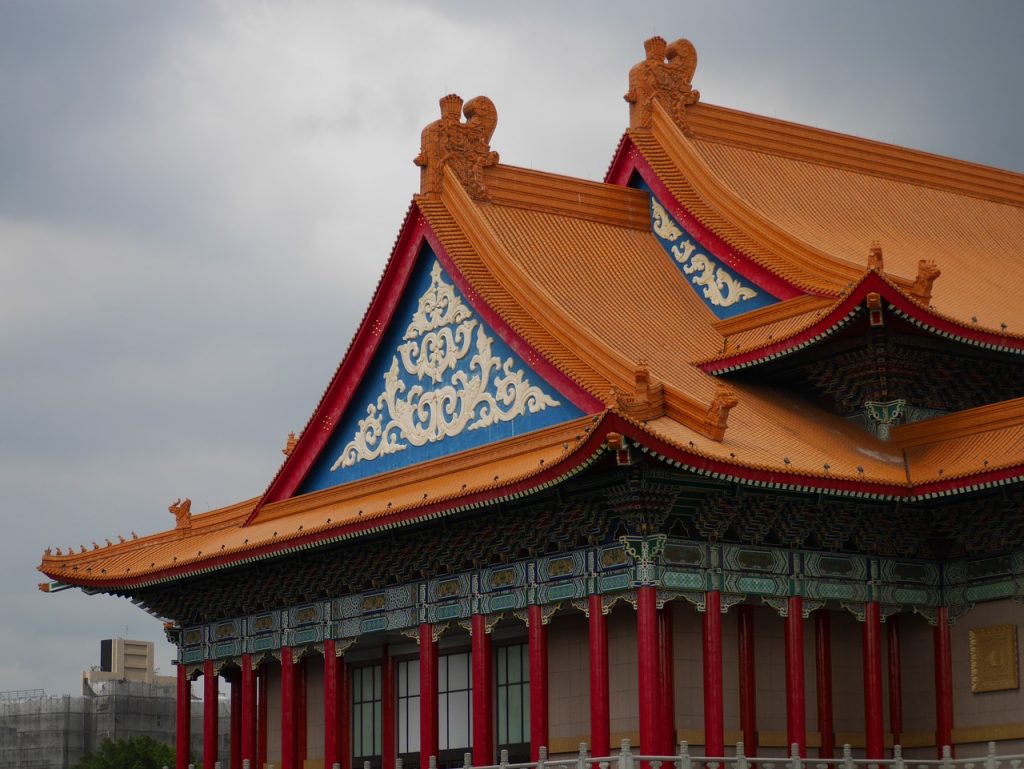 If you want to get to the city center in the fastest way possible, the MRT is the slightly better choice, as it takes only 35 minutes vs. 40 minutes (20 minutes for the bus to the HSR station, which is a few kilometers away from the airport, plus 20 minutes on the high-speed train).
However, some people get excited to experience a high-speed train, and it's quite easy to take without much of a price difference (and if you're staying in Banqiao, it's the fastest way to get there).
From the airport, you would need to ride the U-Bus to the THSR, which takes 20 minutes. If you're traveling during a busy season, this can be a good way to avoid the crowds on the MRT, though it is slightly more expensive. Then you can board the THSR which will bring you to Banqiao or Taipei HSR station.
If you are looking to experience the THSR, first you need to purchase U-Bus tickets for around NT$ 25 (less than $1 USD) so you can board the bus that takes you to the THSR Taoyuan Station. From there, you'll need to buy a ticket on the THSR for around NT$ 180 (around $5 USD). All in all, you will spend about NT$ 185 (around $6 USD) for the total trip via high speed rail!
Getting from Taipei Airport to City Center by Bus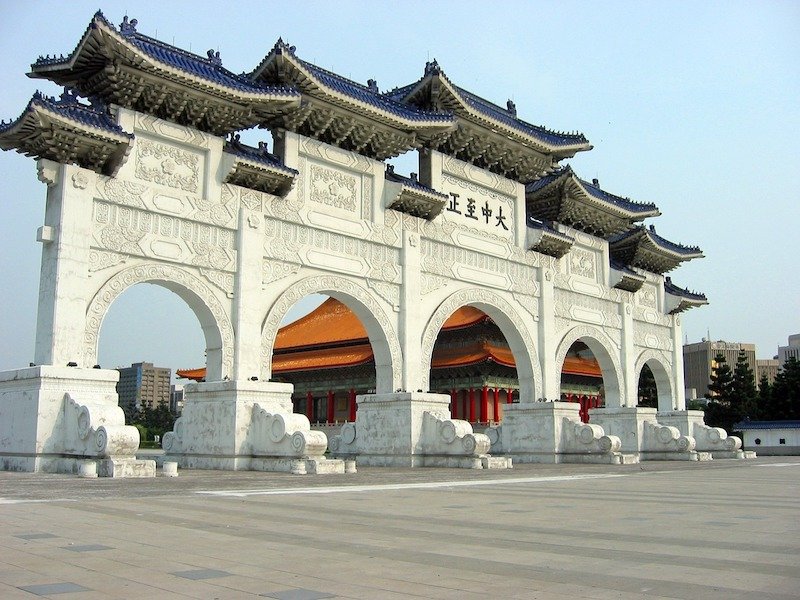 It is very easy to get to the bus station from the airport (just a short walk from the arrival hall) and it is also the cheapest option to reach the city center, making It is the best choice for light travelers and budget-conscious ones. This is how I personally got into Taipei when I visited, as I didn't want to walk all the way to the MRT!
Make sure that you carefully note the bus numbers, because each one has different stops. I will list the ones that can drop you near the heart of the city, Taipei Main Station. It will take you about an hour or more of travel, due to traffic and several stops made along the way.
Two buses can drop you near the Taipei Main Station – Bus 1819 and 1961. Only the Kuo Kang Bus 1819 is available 24/7, making it one of the two choices you have between midnight and 6 AM. There are 15 to 20-minute intervals between each bus. Bus 1819 has a fare of NT$ 140 (around $5 USD). You can prebook Kuo Kang bus tickets online here.
If you arrive after midnight and are wary of taking public transit alone, I would suggest that you take an airport transfer instead, so you can be sent straight to your hotel's door.
Meanwhile, CitiBus West Bus 1961 only operates until 1 AM. The West Bus 1961's last stop is in the Ximending area, which is one of most popular areas to stay in Taipei. Bus 1961 has a fare of NT$ 100 (around $4 USD), so it's the cheapest way to get from Taipei Airport to the city center.
If your final destination is in Xinyi District, East Bus 1960 is a good option, especially if you are staying near the Taipei City Hall area and Taipei 101. The fare costs NT$145 (around US$ 5) and the last bus is at 1 AM, but it only departs every 20-40 minutes.
Getting from Taoyuan Airport to Your Taipei Hotel by Airport Transfers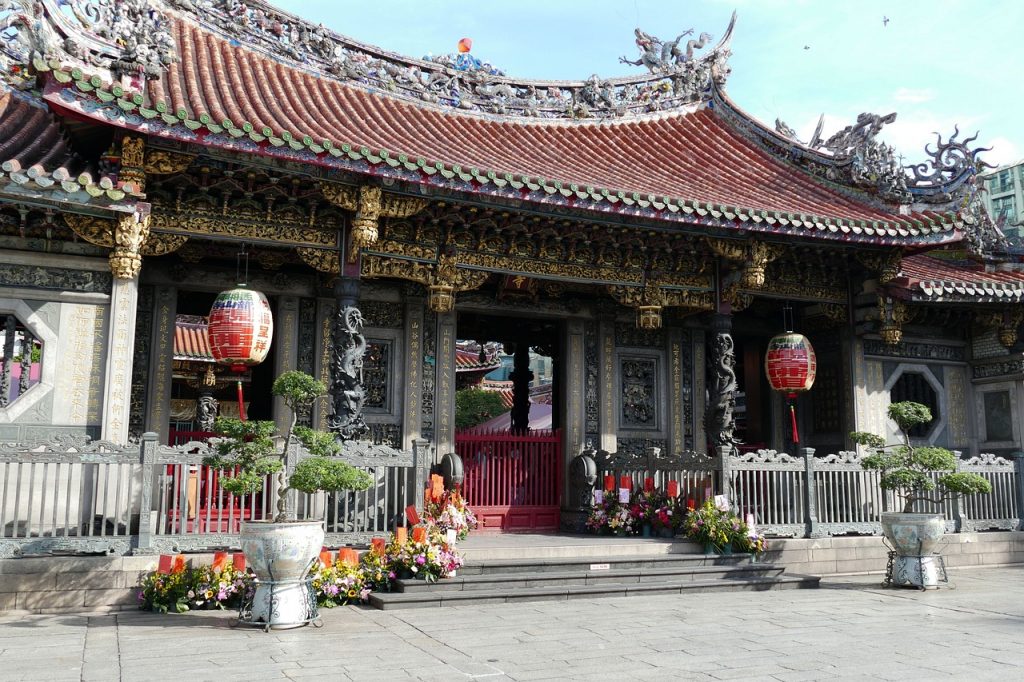 For someone who wants a smooth arrival option on a budget, airport transfers are easily the best choice. You have the convenience of having privacy in your own ride and also the efficiency as you reach your hotel — with a cost that is less than that of an airport taxi!
A regular airport transfer will just cost you around NT$ 800 (around $25 USD) so you can save NT$ 200 (around $6 USD) from the typical airport taxi fare. It's a little pricier at night, closer to NT$ 1,000 (around $33 USD). Check out rates and pre-book a cheap airport transfer here.
If you opt for a luxury airport transfer, it would be around NT$ 1200 (around $39 USD). That's already close to the cost of a regular airport taxi (which is around NT$ 1000-1200 during the day), but way more stylish, as you will arrive in a Mercedes Benz 320/350 which can accommodate up to 4 passengers, or a Volkswagen T5 or Hyundai TQ for up to 8 passengers. See prices and pre-book a luxury transfer here.
Aside from that, they actually have insurance coverage included (something we do not wish to use, but at least we know we have something to resort to should unexpected things happen!) So, you don't only get convenience, but security and comfort as well!
Getting from Taoyuan Airport to Taipei City Center Hotels by Taxi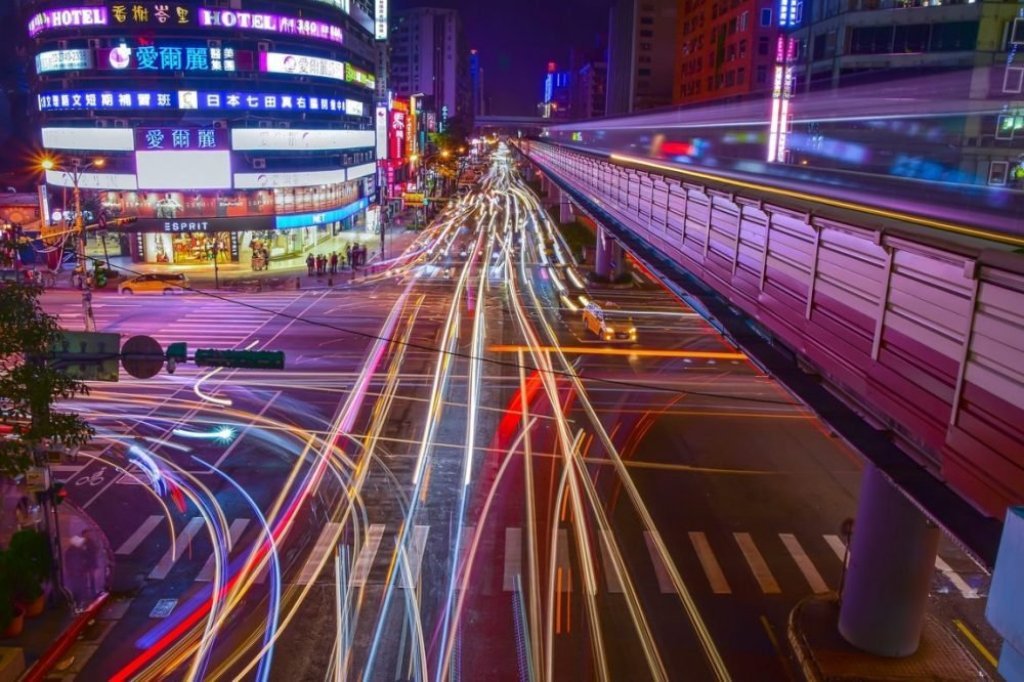 Airport taxis are available just outside the arrival halls, and you can also ask the Tourist Service Center if you have trouble finding it. Taxis are available 24 hours and this is one of the only methods of transportation if you arrive later than midnight, because most of the buses (except Bus 1819) and the trains are no longer available.
Just a reminder, that taxi prices usually cost around NT$ 1000 (around $32 USD) if reserved via phone, but during night hours it can go as high as NT$ 1500-2000 (around $48-64 USD). They can be found just outside the arrival halls of both terminals. The fare is based on the meter, and there is also 50% surcharge. Highway toll fees are also not included in the fare.
Generally, taxi drivers in Taipei are pretty honest, but I always recommend you find the actual taxi line-up rather than going with someone trying to get you to their taxi. Uber is also an option. The price depends on demand and destination, but generally, it should cost around NT$ 1200-1400 ($38-45 USD).
I would recommend a taxi or Uber only if you didn't plan in advance to book an airport transfer, which is cheaper, if any of the following apply: are arriving late at night, are traveling with a family, have heavy luggage, are stressed about navigating the transit system, or are traveling for business. Otherwise, the MRT or bus is your best budget bet. On average, it takes around 45-60 minutes to arrive in the city from the airport.
Getting Portable WiFi or SIM Card at Taoyuan Taipei Airport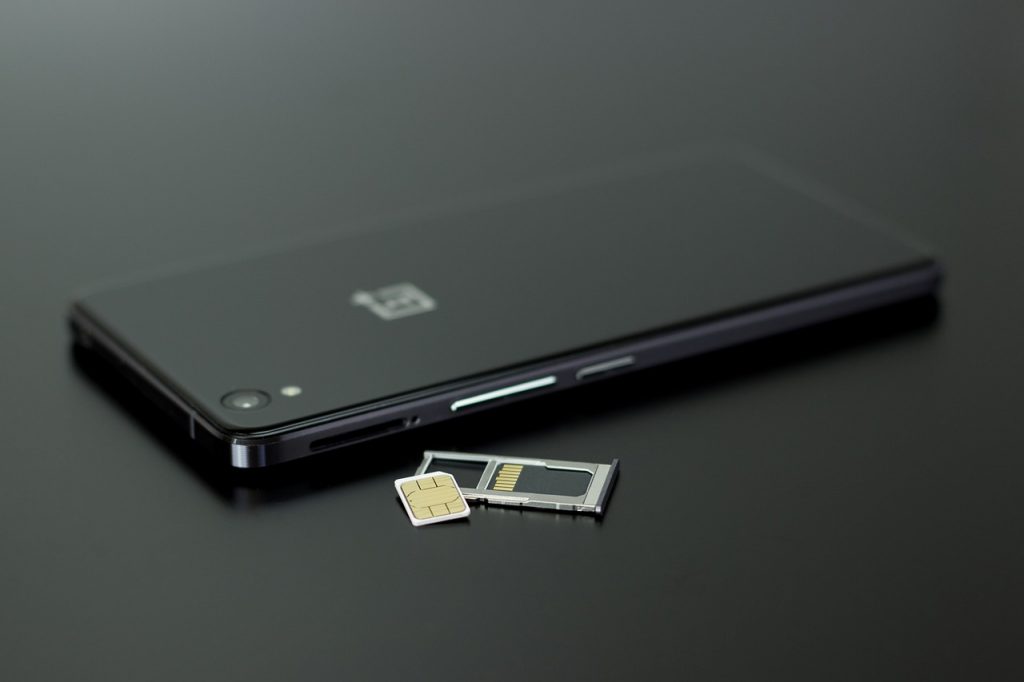 If you are the type of person who always likes to book their Uber anywhere, then the best thing I would suggest is to either get their portable WiFi or a local SIM card at the Taipei airport.
Not only will you be able to experience Taiwan's ultra-fast internet (no Great Firewall of China here!), but you can also upload your travel photos instantly and keep aware of your surroundings on Google Maps.
Even though Taipei has free WiFi in some locations, the speed and coverage of getting a portable WiFi or SIM card will not fail you – it is really fast! To speed up the process, just pre-book here for a portable WiFi or SIM card. A SIM card is generally cheaper, but if you don't want to take out your home SIM card or want to be able to switch back and forth, a WiFi device may be better.
Once you have booked, all you need to do is claim at the arrival hall either in T1 or T2 (there are instructions on the website, so it's pretty self-explanatory). They will request you to fill out a form once you claim and that's it. The stalls are open 24/7 so it does not matter what time you arrive.
Just make sure to take good care of the WiFi device, or you will be charged with damage fees. All in all, it is a hassle-free experience, and I was happy I got my SIM card at Taipei Airport before making my way into the city so I could surf the internet on my phone while I rode the bus into the city.
Allison Green is a former educator turned travel blogger. She holds a Masters in Teaching and a B.A. in English and Creative Writing. Her blog posts merge her educational background and her experience traveling to 60+ countries to encourage thoughtful travel experiences that both educate and entertain. She has been a speaker at the World Travel Writers Conference and her writing, photography, and podcasting work has appeared in National Geographic, CNN Arabic, CBC Canada, and Forbes, amongst others. Now based in the San Francisco Bay Area where she grew up, she has also lived in Prague, Sofia, and New York City.