If Lahti was in any other part of the Nordics, it'd surely get a lot more attention, but Finnish cities with the exception of the capital seem to coast under the radar.
It's as if most people's knowledge of the country stops after Helsinki and Lapland.
But in between those two extremes, there are countless unique cities, literal hundreds of thousands of lakes (they call it Finnish Lakeland for a reason!), and thousands of kilometers of boreal forests to explore.
Plus, there's hardly any tourists to share these endlessly beautiful landscapes and buzzy cities with.
Lahti is where green forests and ever-changing blue lakes meet friendly urban planning seamlessly: where the border between city and nature blurs beautifully.
It's a place where you can eat and drink hyper-locally, meeting the farmers, brewers, distillers, and baristas who are passionate about bringing high-quality ingredients to your everyday table.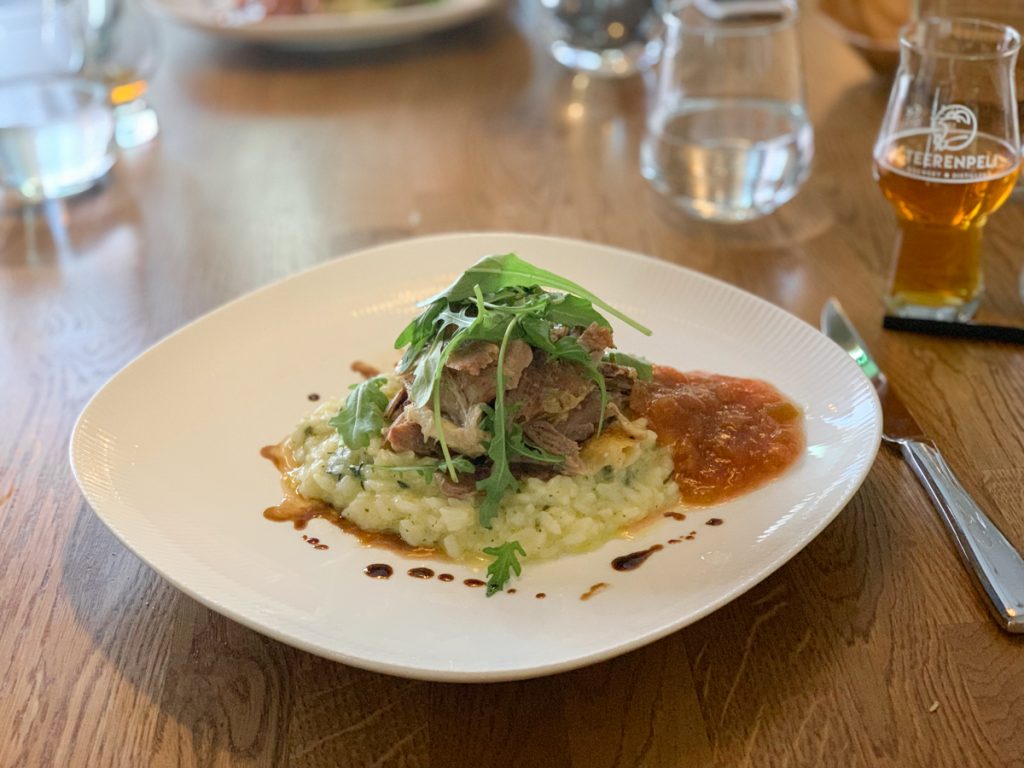 Note: This post contains affiliate links, which means I may receive a small commission if you purchase something through one of these links. Thank you for supporting the free content on this site! For more information on affiliate links and cookies, see my disclosure page for more details.
It's hard to believe that this beautiful city on the cusp of Finnish Lakeland is a mere 90-minute drive from Helsinki, but here it is.
If you're planning to visit Lahti, you may find yourself without too much information on the city, as it's still emerging as a tourism destination.
But it's on its way to making a bigger splash in Finnish tourism, and I'm here to share with you all the best things to do in Lahti so that you can have as fantastic as a trip as we did!
Our trip was organized by Visit Lahti, who hosted my friend Megan and I during our stay; however, I've ensured that every activity on this post is something that independent travelers can do when visiting Lahti.
While this post focuses on the city of Lahti, I will also cover the larger Lahti region which includes Vääksy, Päijänne National Park, and Asikkala.
13 Best Things to Do in Lahti, Finland
Explore the renovated harbor area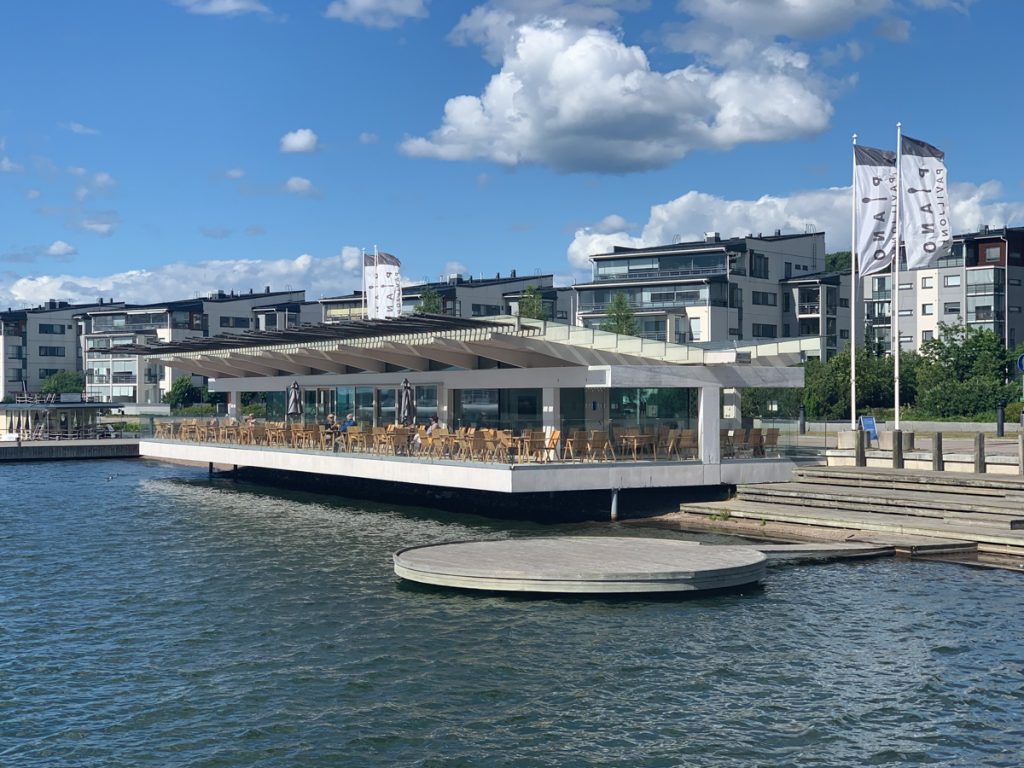 Lahti's history, compared to other Finnish cities like Turku and Helsinki, is rather brief.
Development of Lahti began in 1870, when it became an integral part of the railway connection with St. Petersburg (as Lahti, and the rest of Finland, were part of the Russian empire from 1809 to 1917).
This railway connection spurred the development of Lahti, and the harbor area was the birthplace of Lahti's booming industry for a hundred years, primarily for its gorgeous woodwork and wooden furniture.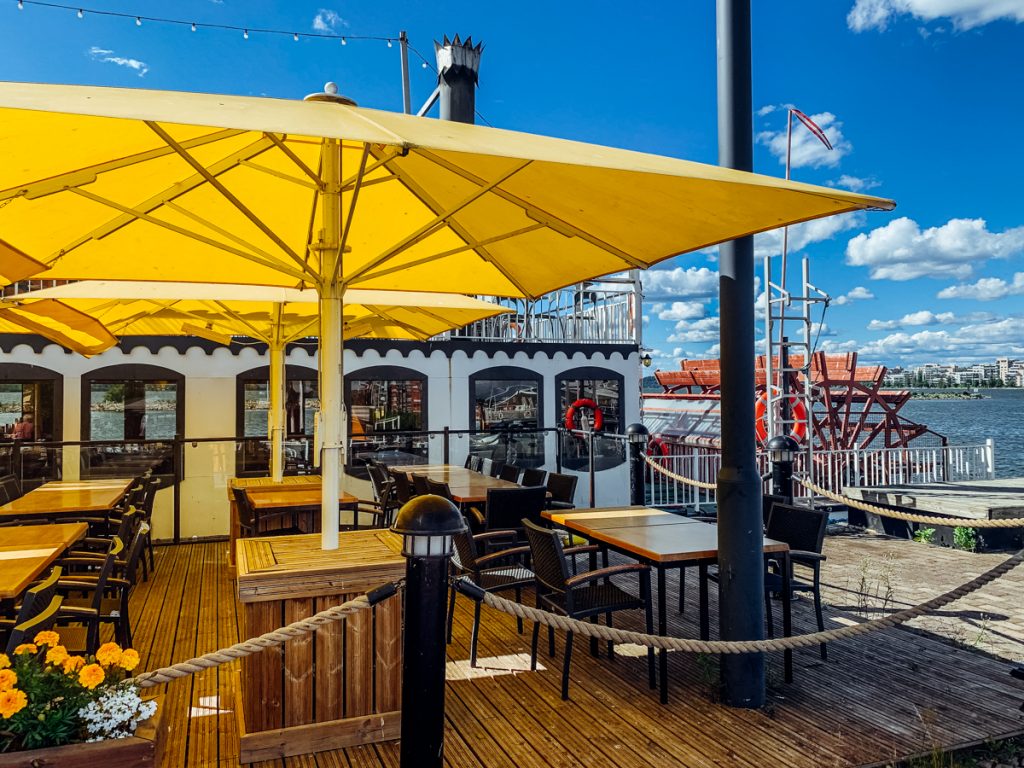 However, as the manufacturing era waned, Lahti's once-thriving industry fell into decline.
In 1985, Lahti politicians decided that the harbor area should be converted in dual recreation and living space and given back to the people of Lahti.
The harbor area is now considered Lahti's "summer living room" for the plethora of bars, cafés, restaurants, and free public areas where you can simply sit and enjoy the gorgeous views of the lake.
Gaze out on one of Finland's 187,888 lakes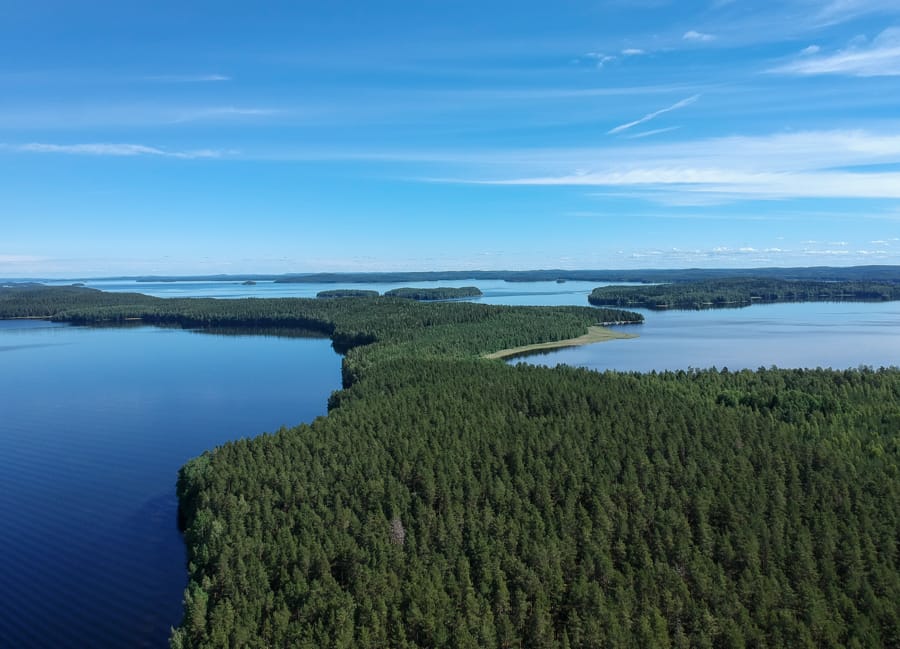 I truly pity the person who had to do the counting on this one, but Finland is home to nearly 200,000 lakes.
The lake near Lahti is called Vesijärvi (a truly redundant name, as in Finnish, it means "The Water Lake").
It covers 111 square kilometers and spans 25 kilometers at its widest point. Two major towns and cities are based on the banks of this lake: Lahti and Asikkala (which we'll explore later in this article).
No matter where you go in Lahti region – a beautiful lake will never be far away (this is Finnish Lakeland, after all!).
Have a fantastic meal at the harborside restaurant Ravintola Casseli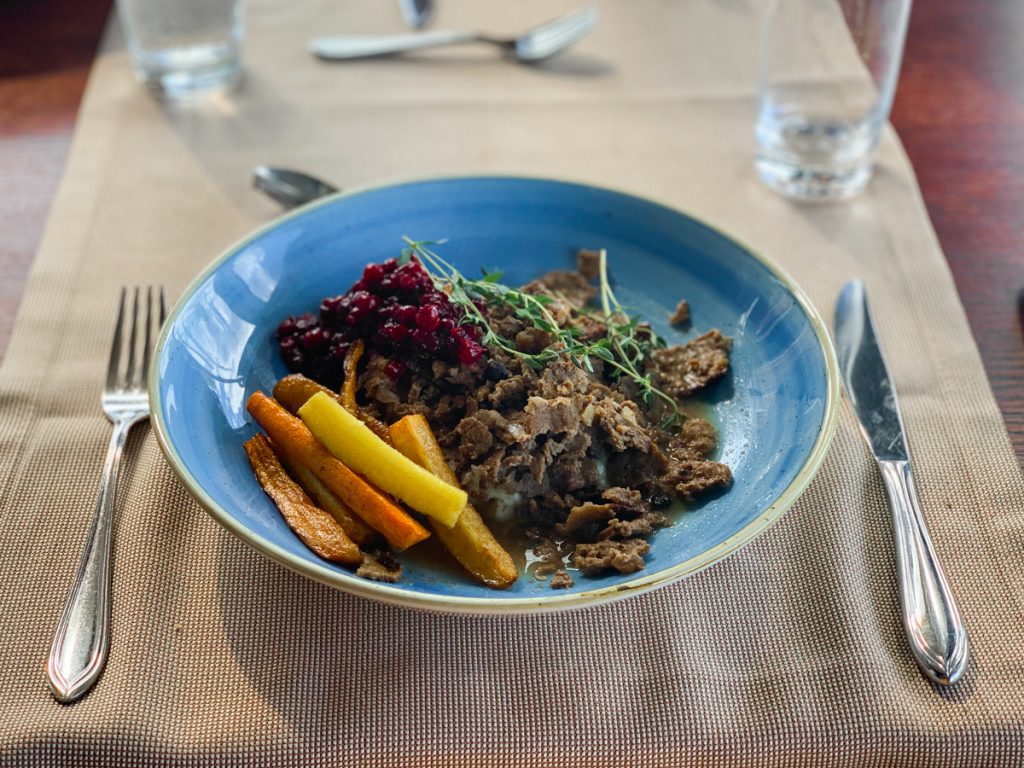 One of the first things we did when we arrived in Lahti was checking out the beautiful harborside area
This area has been completely transformed from an industrial wasteland to a near-utopian cityscape over the past few decades due to the determination of Lahti's politicians and citizens.
There are countless places to eat in Lahti's harbor area, but we ended up at the delicious Ravintola Casseli, which was a wonderful way to start our visit to Lahti.
We enjoyed a fantastic meal of reindeer with tart lingonberry jam and roasted carrots. I mean, when in Finland, right?
Address: Borupinraitti 4, 15140 Lahti
Marvel at the stunning Sibelius Hall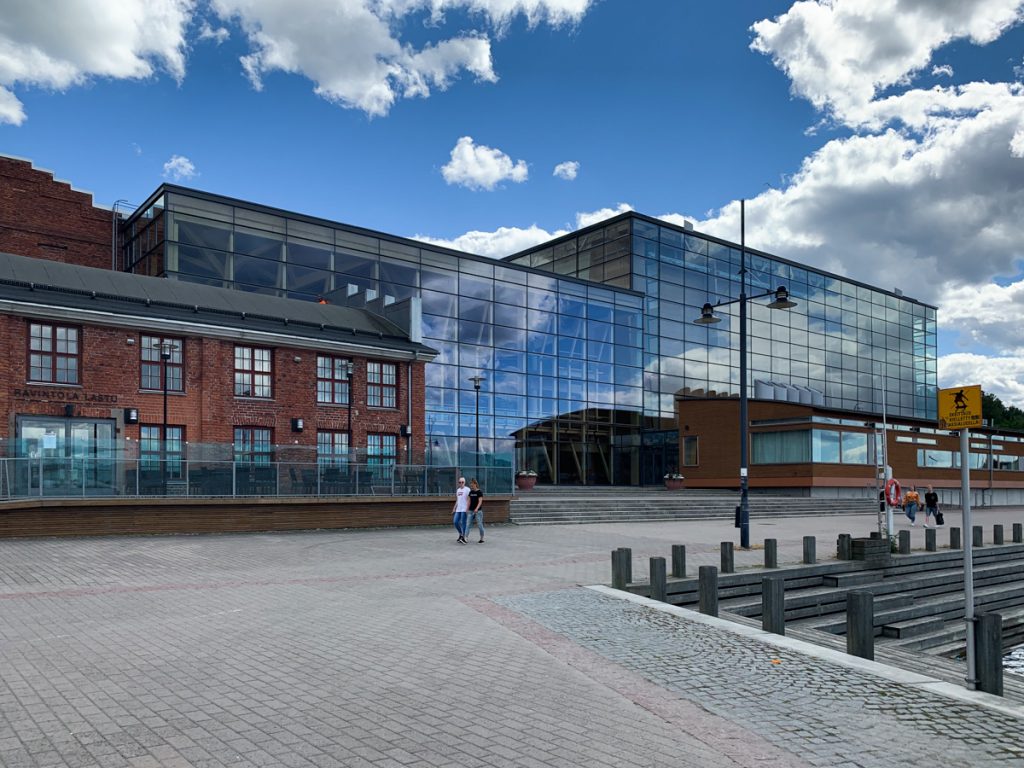 Sibelius Hall (Sibeliustalo in Finnish) is the heart of Lahti's harbor area, and one look inside should tell you why.
It's named for the most famous Finnish composer of all time, Jean Sibelius — you'll also find memorials to him in Helsinki as well as the Sibelius Museum in Turku.
While from the outside, Sibelius Hall looks like a simple modernist glass building, it's a more complex structure than that.
The main wooden concert hall is encased in glass, and it's merged with brick architecture which pre-dated the construction of the hall and forms the main entrance to the building.
The interior is a whole different story, mimicking Finnish Lakeland's beautiful natural surroundings. The building as a whole combines brick, glass, and wood in a way that works beautifully.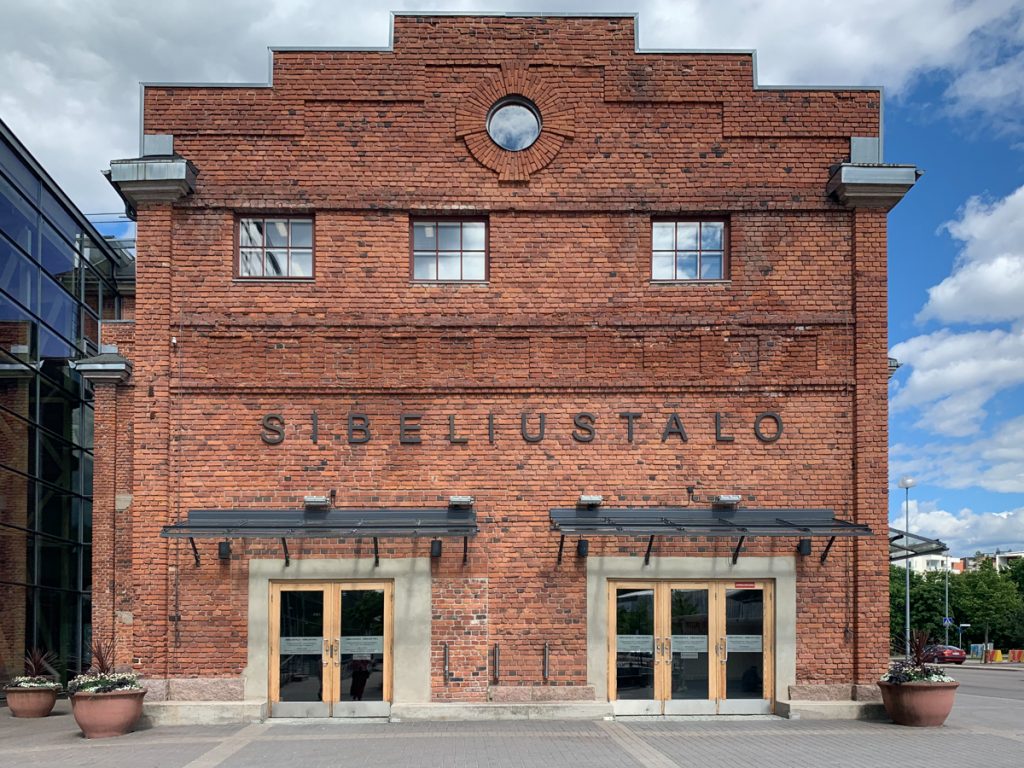 Sibelius Hall was completed in 2000, and it was the biggest wooden public building built in Finland for more than a century, and the first in independent Finland.
It's the permanent home of the Lahti Symphony Orchestra, but it also plays host to various musicians throughout the year as well.
Classical music critics have declared Sibelius Hall to be one of the best in the world for its acoustics!
While you can only go inside the concert hall proper if you have a ticket to see a show, which unfortunately we were unable to do during our stay, it's still worth a visit when in Lahti, as it's the city's most famous landmark.
The interior public area of Sibelius Hall is extremely impressive and photogenic.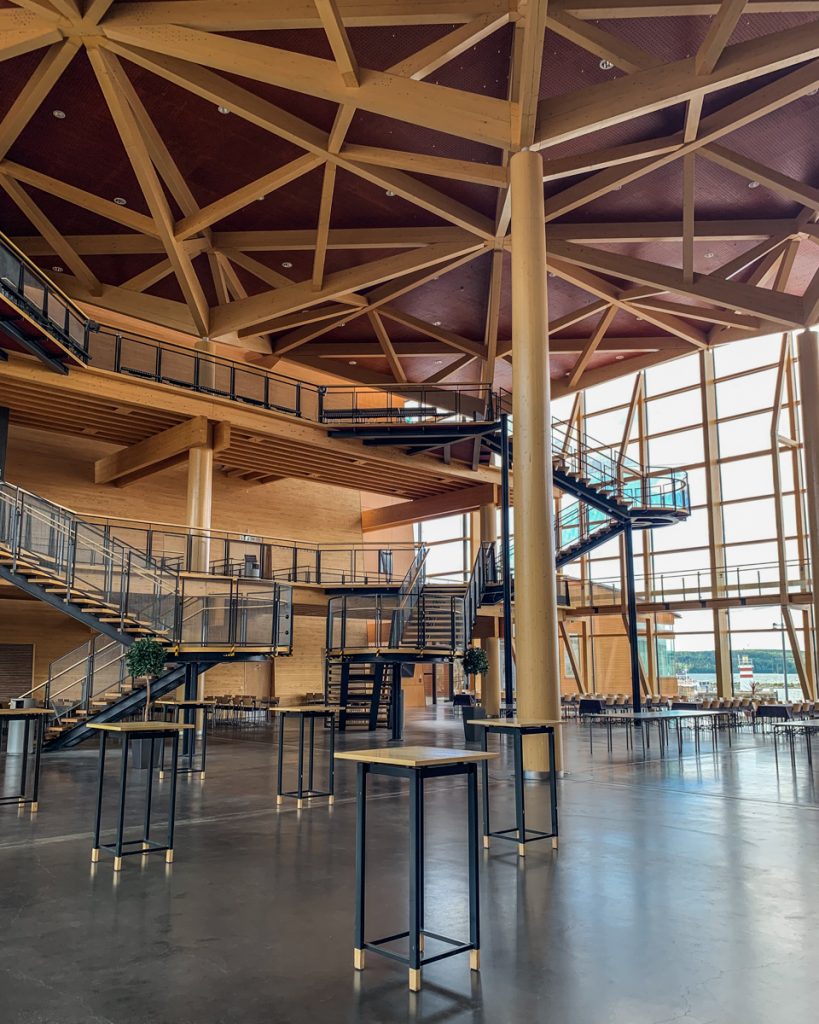 The so-called "canopy" room is especially gorgeous, inspired by the forests which make up 70% of Finland, pillars forming "trees" which branch into the ceiling.
We didn't get to see this because it was midsummer when we visited and bright all day.
However, normally, during the darker hours, there are cut-out, lit-up star constellations in the ceiling to complete the forest in the middle of nature effect!
Address: Sibeliustalo, Ankkurinkatu 7, 15140 Lahti
Make a loop at the Lanu Sculpture Park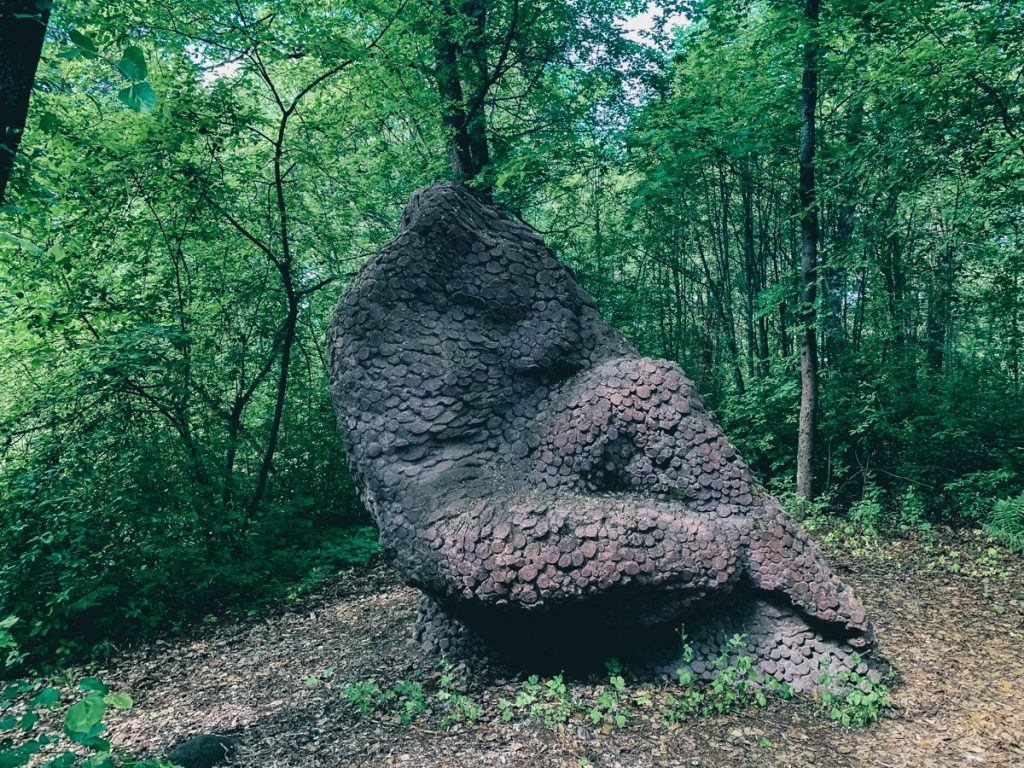 Olavi Lanu was one of the most famous Finnish sculptors, who exhibited at the Venice Biennale and won prizes for his work.
He spent most of his life living in Lahti, which is why the sculpture park dedicated to his work is set in Lahti.
Lanu Park (also known as Kariniemi Park) features an easy-to-walk loop of 12 sculptures in Olavi Lanu's signature style.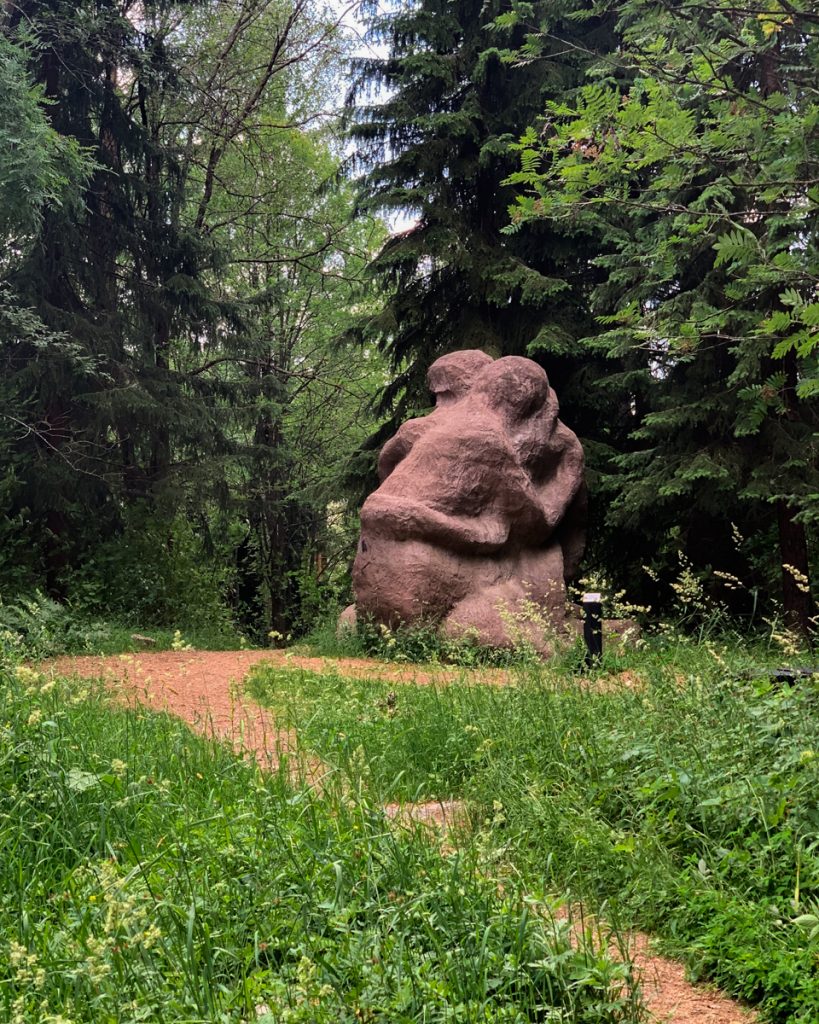 He's known for using materials like concrete to mimic forms found in nature such as wood, moss, and grass.
The setting of them in the forest park is intentional, as Lanu's desire is for nature to overtake and change the look of the art over time.
It's a bit meta: the nature merging once again with the nature the art is mimicking!
Address: Kariniemen Puistotie, 15140 Lahti
Have a fantastic cup of coffee and pick up some beans at Kahiwa Coffee Roastery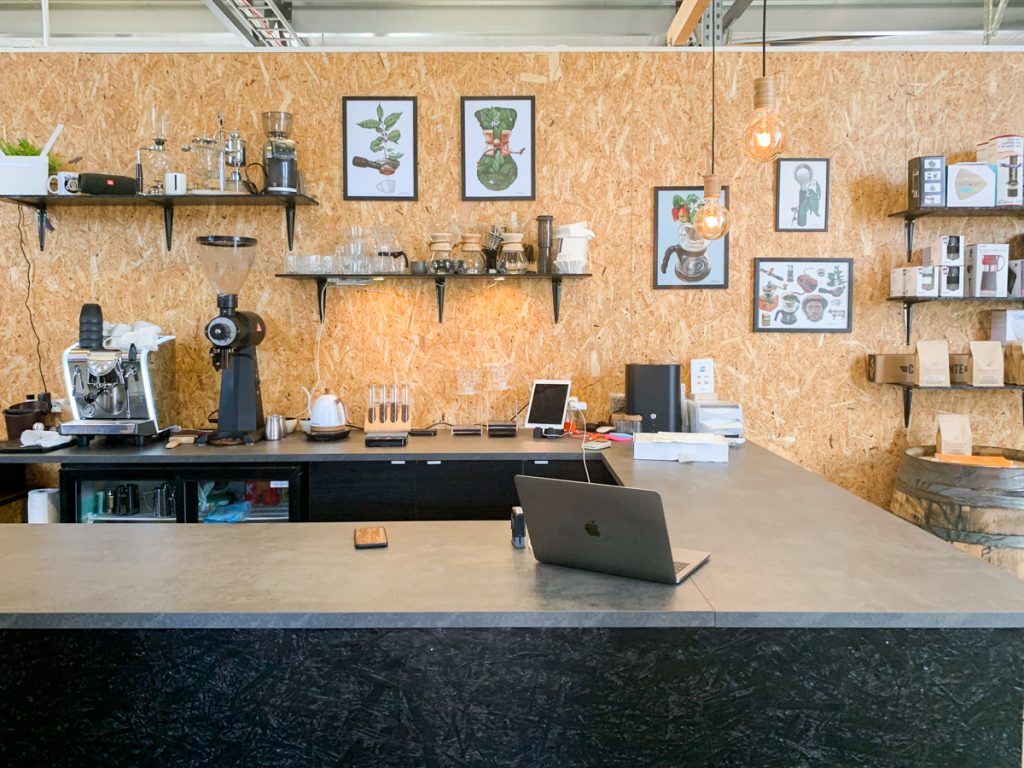 One of the best things to do in Lahti is visit the Kahiwa Coffee Roastery just a bit outside of town.
While this is primarily a coffee roastery, you can buy a cup of coffee prepared however you like it and chat with the friendly founder, Joonas, about the coffee you're consuming.
The philosophy of Kahiwa is that "every coffee has a story."
Joonas has been importing coffee for the past five years, starting in Kenya where his grandparents have been living for the past 60 years.
He noticed that their neighbors, who were coffee farmers, were struggling to make ends meet due to the lack of transparency and huge number of middlemen in the coffee industry.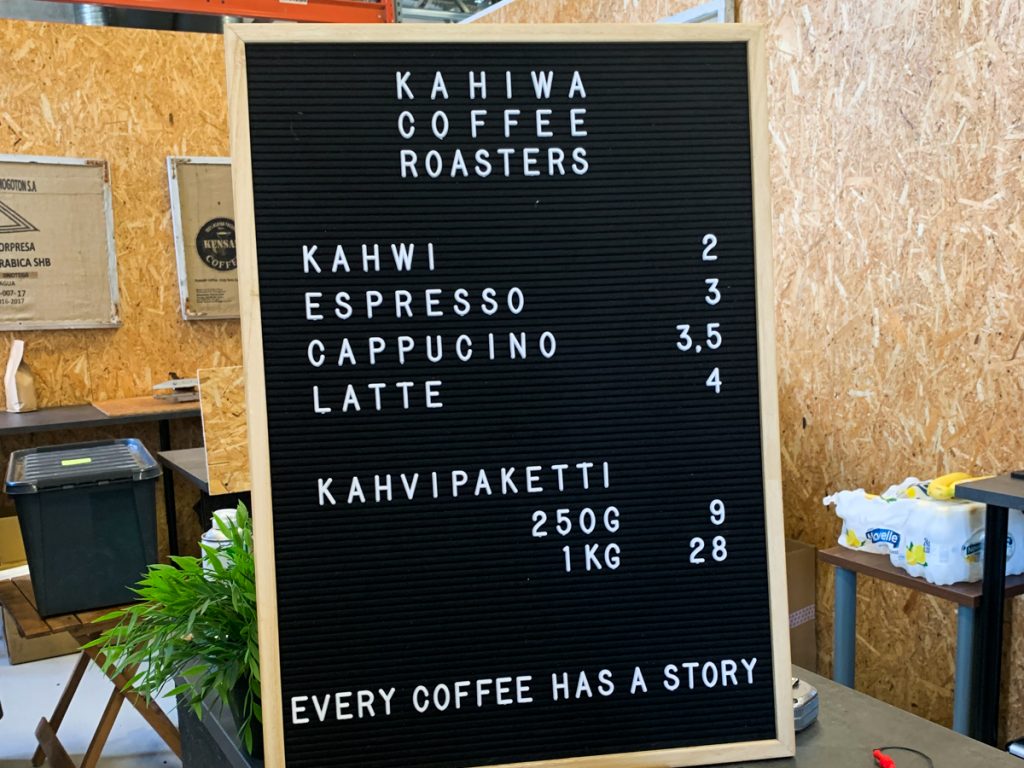 By simplifying the supply chain and working directly with farmers he had personal relationships with, he was able to ensure a fair livelihood for his farmers and a stellar product for his customers in Finland.
Joonas personally sources all the coffee from Kenya and Colombia and maintains relationships with the family-run farms he sources his beans from.
He works in collaboration with a fellow coffee wholesaler based in the Netherlands with a similar business ethos of cutting out middlemen and providing fair trade prices for the beans they source.
Due to this partnership, Kahiwa also roasts beans from Nicaragua, Brazil, Peru, Ethiopia, and Rwanda. In total, Kahiwa offers single-origin coffee from seven different countries.
We were able to try three different delicious coffees: a light-roast Nicaraguan, a medium-roast Guatemalan, and a dark-roast Brazilian.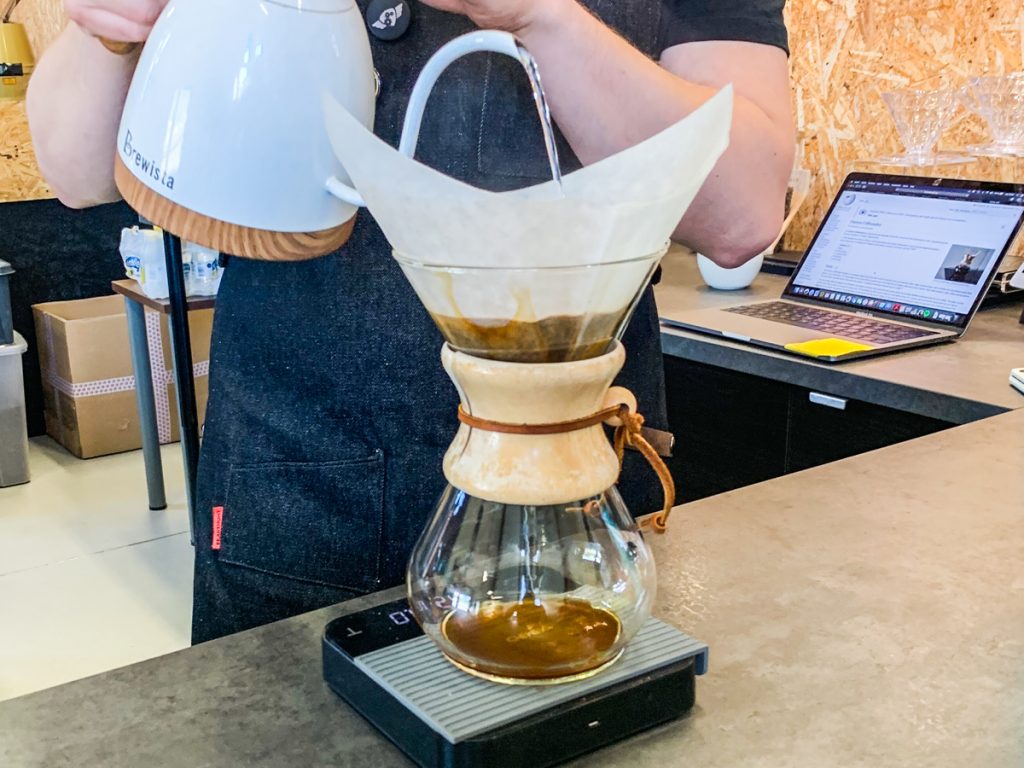 We tried each brewed in a Chemex so we could best appreciate the differences between each of these beans.
All were fantastic, but I couldn't help leaving with both a bag of Brazilian coffee and another one of Nicaraguan coffee!
While at present, Kahiwa is primarily a coffee roaster, you can grab a cup of coffee and hear their story during their public hours, which run Monday through Friday from 10 AM to 4 PM.
Since then, Joonas has opened his own coffee shop in central Lahti, Kahiwa Malski, located at Päijänteenkatu 9 in the center of town.
Address: Telakkakatu 4, 15140 Lahti
Explore the Wood Architecture Park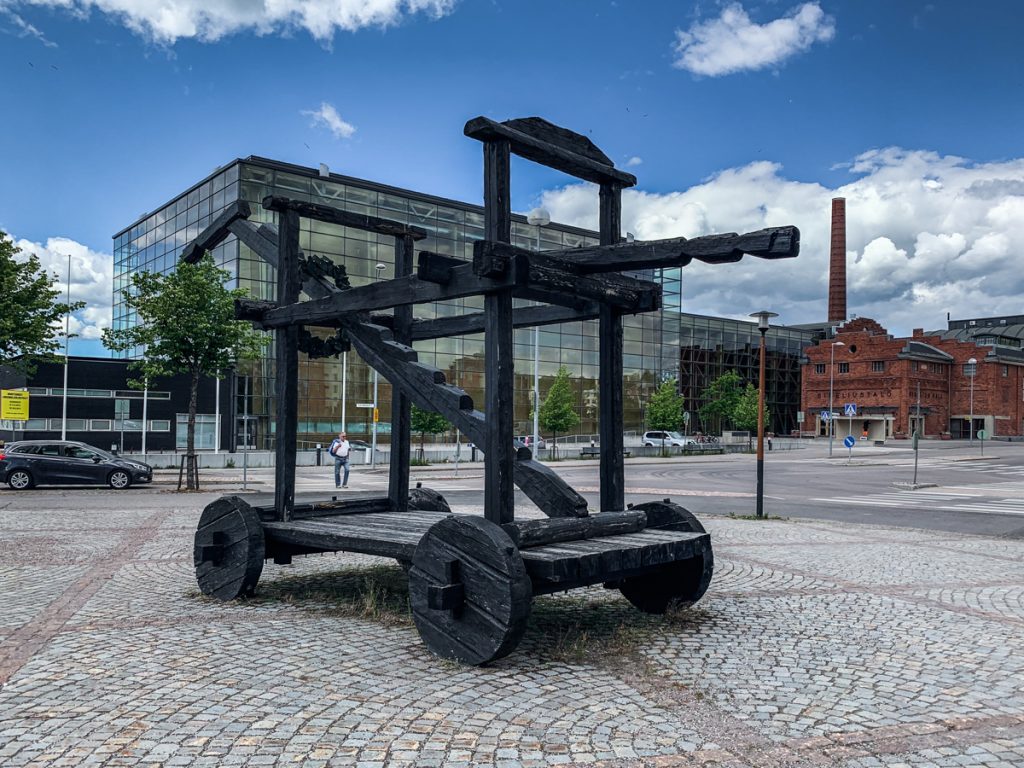 Lahti has long been famous for its woodwork and lumber industry.
While the cultural and economic landscape of Lahti has shifted dramatically over the past century and a half, the city still pays homage to its roots.
The Wood Architecture Park is composed of several pieces which have been commissioned to be built in public areas around Sibelius Hall.
Address: Several throughout the city – this is just one of them!
Check out Lahti's first whisky distillery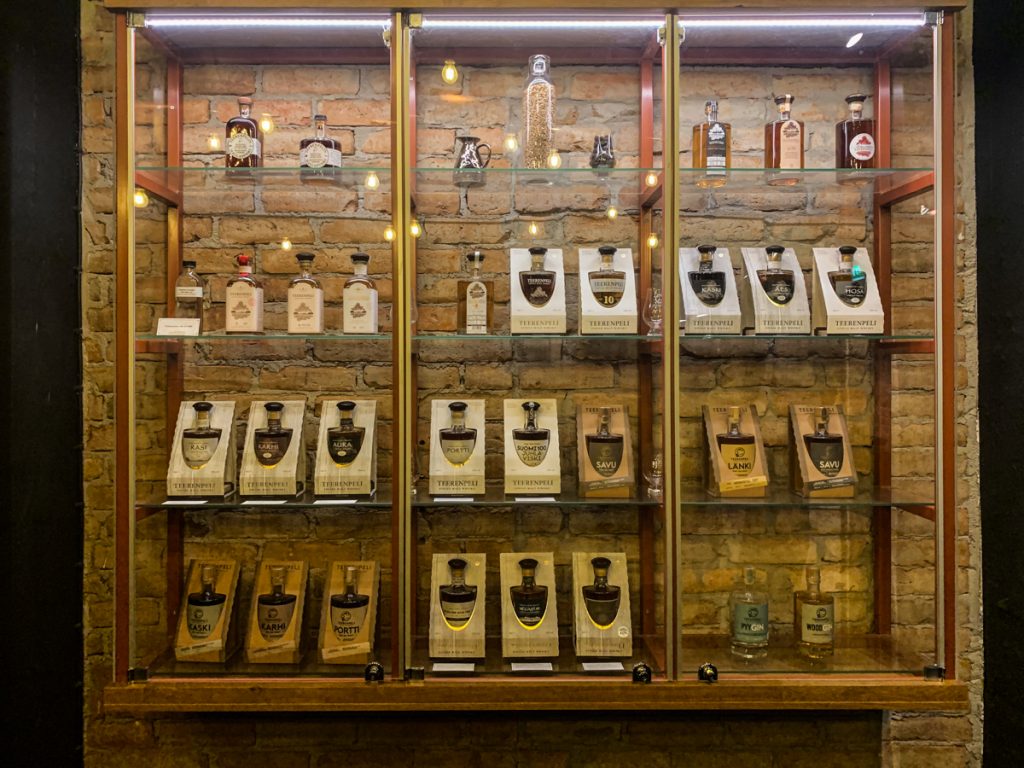 Your mind probably doesn't go to whisky when you think of Finland, but you'd be ignoring some of the fantastic work that local distillers are doing behind the scenes!
Teerenpeli is a small but fantastic whisky distillery operating since 2002 out of the basement of the restaurant Taivaanranta.
They host distillery tours – with tastings, naturally! – for 25 euros per person (minimum group size of four) which you can book online here.
It's incredible what they are able to produce in such a small space: 160,000 liters a year of single malt whisky.
The whisky is all local ingredients: the barley they source for their whisky comes from less than 100 kilometers away, and they use local fresh groundwater which is as pure as can be.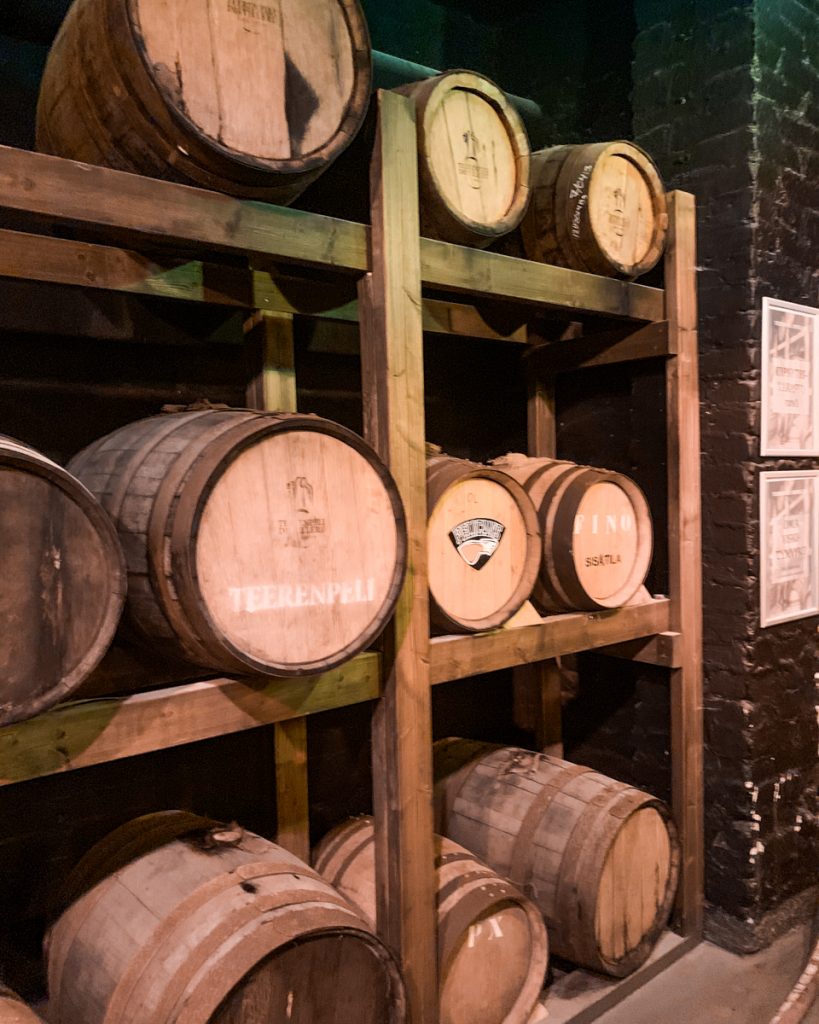 It was fascinating to tour the facilities and learn about how whisky is produced.
I know a bit about the fermentation process from winery and brewery tours, but whisky was a new one for me!
I got a kick out of learning that the whisky is aged mostly in old sherry barrels from Spain, which give it an extra layer of oaky flavor that just adds to the complexity of the whisky.
Oh, and they make gin and craft beer as well!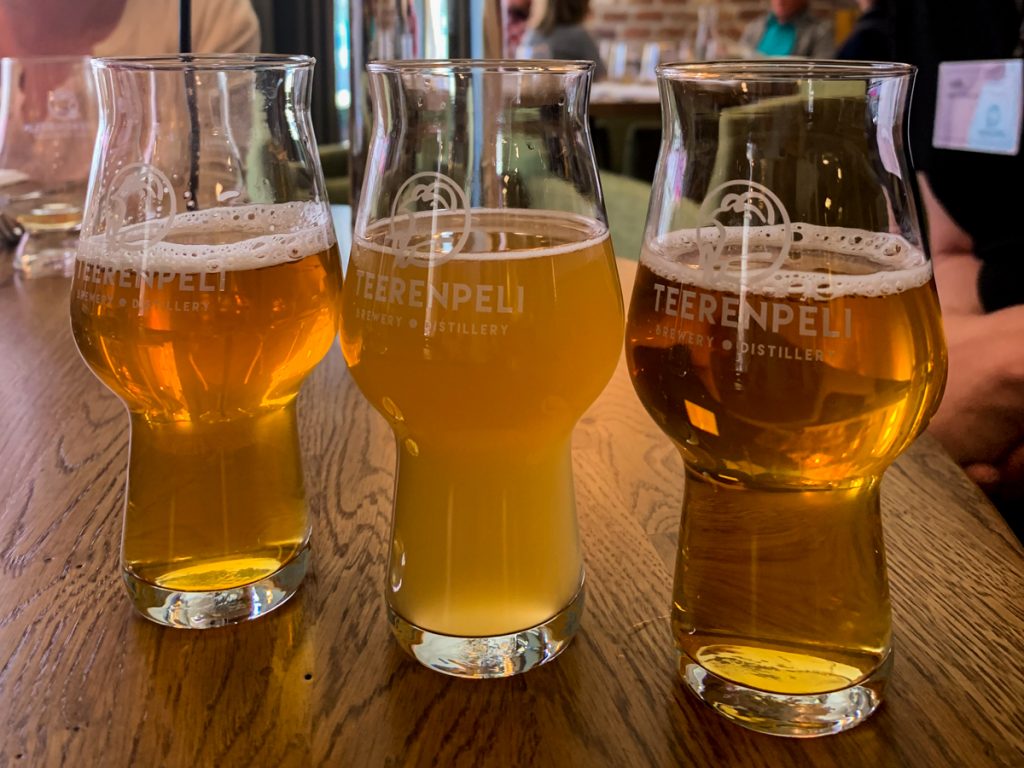 Teerenpeli isn't only about whisky and distillates — they also produce a delicious selection of craft beers, which you can enjoy in the restaurant or bar.
Teerenpeli actually has several bars throughout Finland which distribute their beers!
You'll find their bars in Helsinki, Jyväskylä, Lahti, Lappeenranta, Tampere, Turku, and there's also one coming up in Oulu.
So keep an eye out for their name if you are taking a larger trip throughout Finland!
Address: Rautatienkatu 13, 15110 Lahti
Have a phenomenal meal at Taivaanranta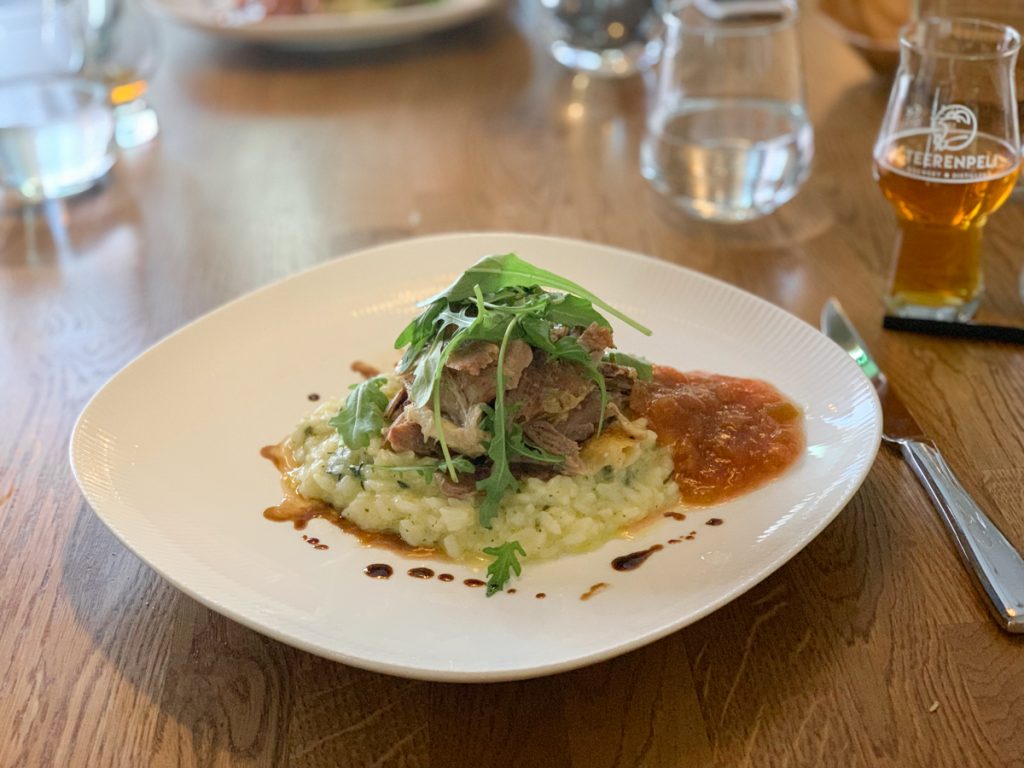 The restaurant in which the Teerenpeli is based out of is actually a fantastic place to have a meal in Lahti's center!
I had a delicious leek and potato vichyssoise with truffle cheese toast as my starter and an even more fantastic risotto with duck and rhubarb jam as my main.
I'm drooling remembering that risotto as I type this!
Address: Rautatienkatu 13, 15110 Lahti
Eat strawberries & drink berry wine at Pihaama Estate
My friend Megan always raved about how delicious strawberries are in the Nordics — and I never really got it.
How could a summer strawberry up North taste that much better than a summer strawberry anywhere else?
But oh. my. god. I don't know if I can ever appreciate another strawberry again, because these ones are delicious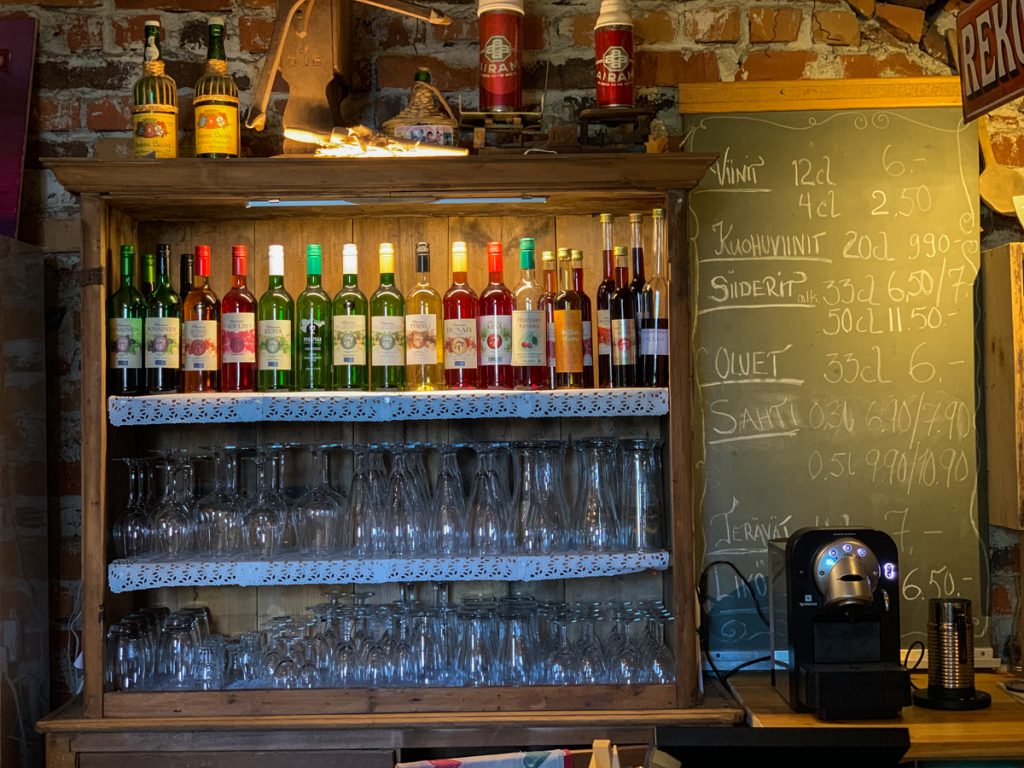 We also got to sample some of their phenomenal berry wines and ciders, for which they are widely known.
I was obsessed with their cloudberry wine, which tastes just as magical as you'd imagine.
We also got to try some of their fruit ciders — I loved the strawberry cider, naturally, but the raspberry cider was also a treat. I strongly recommend picking up a six-pack of them when visiting Lahti region!
Don't drink alcohol? Their fruit lemonades are a fantastic summer treat, as well.
Address: Siltatie 12, 17240 Kalkkinen
Opening Hours: 10 AM to 6 PM, seasonally
Try the award-winning sours and goses at Kanavan Panimo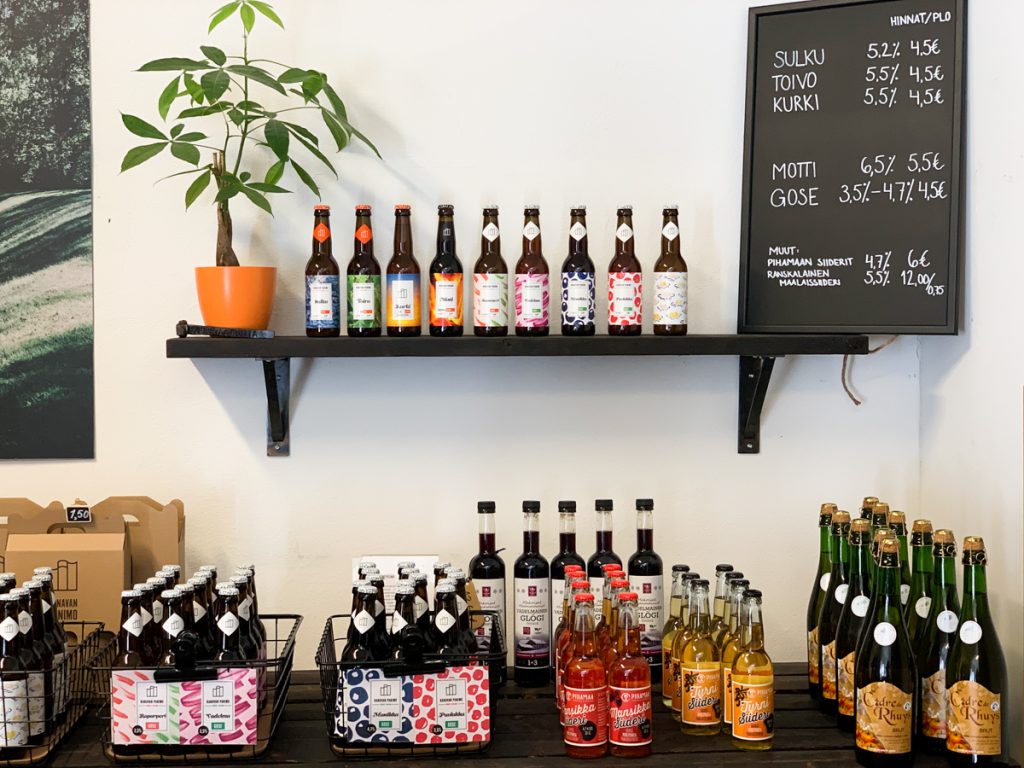 Checking out the local food and beverage scene was one of the themes of our trip to the Lahti region, and everywhere we turned we were more and more impressed!
Kanavan Panimo is quite unique as they are best-known for their sour beers and goses, which are unusual for Finnish craft beer which tends more towards porters, ales, and lagers.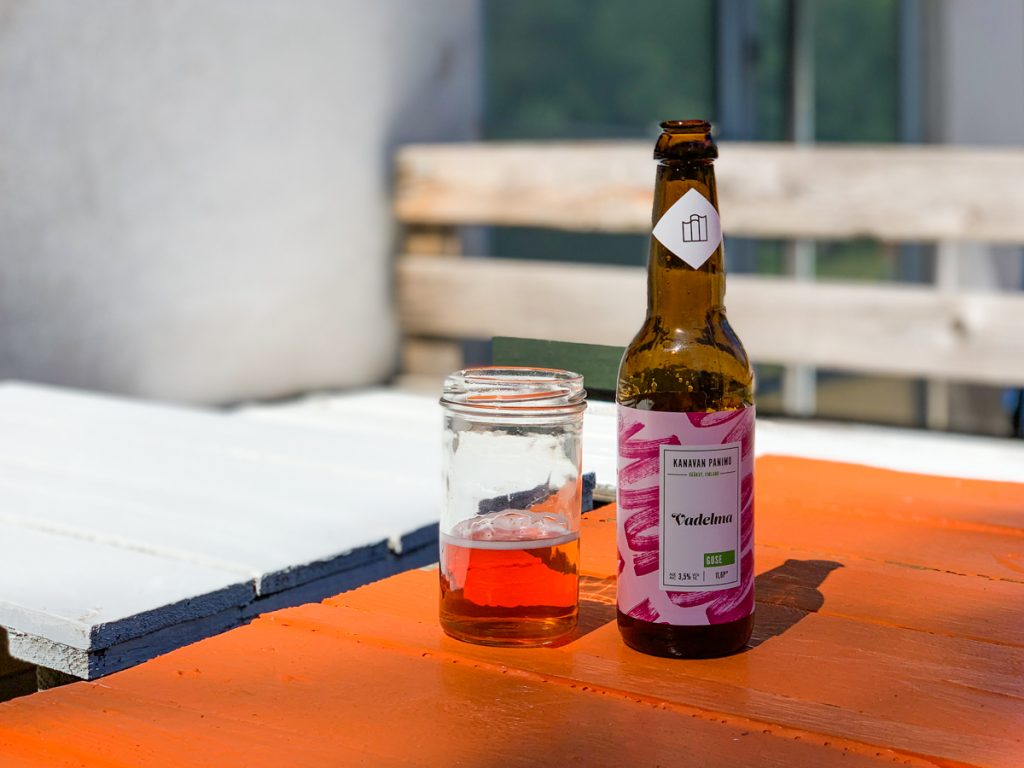 We tried a few that were brewed with different local flavorings and they were all so tasty, but my favorite had to be the raspberry (vadelma) gose!
This brewery may have only opened in 2016, but they have big ambition and a ton of creativity!
Address: Meijeritie 1, 17200 Vääksy
Rest and recharge at Lehmonkärki Resort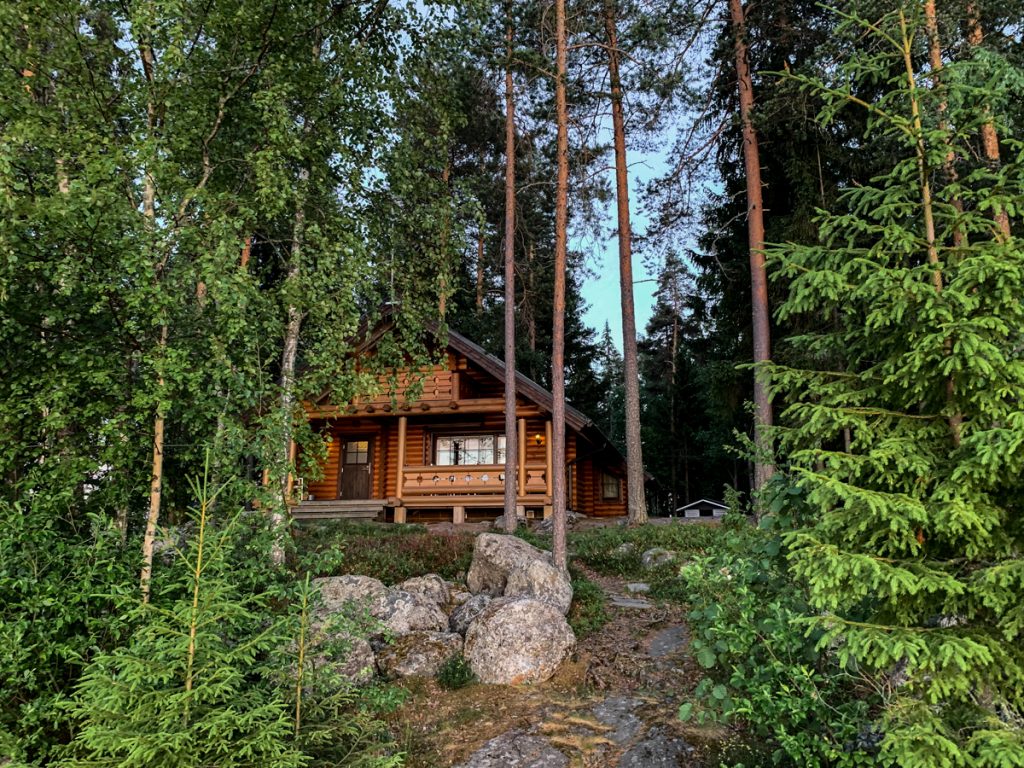 Lehmonkärki Resort is up there as one of the best places I've ever stayed in my travels (and I've stayed in overwater bungalows, not to brag).
The facilities in our cabin, Villa Tuuletar, were just marvelous – I mean, who can complain about an 8-person cabin with its own lake-facing hot tub, fireplace, the kitchen of my dreams, and a personal sauna?
I'm still obsessed with the personal sauna, although I think that's not as luxurious a thing in Finland as it is elsewhere, but it felt amazing to me!
We were just a five-minute walk to the best place to catch the sunset over Lake Päijänne, which was so calm and peaceful at that hour it seemed nearly impossibly perfect, like an oil painting.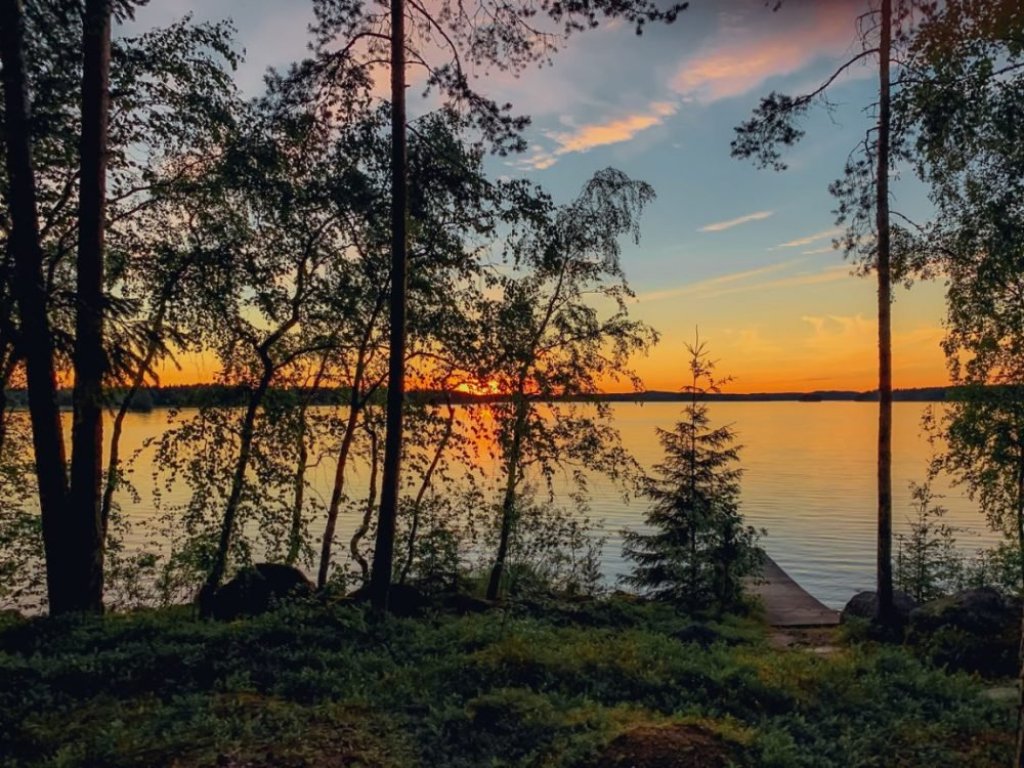 But what stood out above all was the level of personalized service at Lehmonkärki.
Our hosts, Ari and Marjo, went above and beyond to ensure we had a fantastic trip and anticipate our needs before we even knew we had them…
… whether that was pre-stocking our fridge with a selection of beer and cider, packing a delicious picnic lunch complete with donuts and coffee on our boat trip to the lake, or delivering our final meal with them to our cabin (talk about room service!).
I loved my stay at Lehmonkärki so much that I'm already plotting to get a group of friends together to rent out a cabin sometime in the future and staying for longer – two nights was fabulous, but I could have very easily stayed an entire week.
If you want to book a stay at Lehmonkärki – check prices, reviews, and availability here.
Address: Lehmonkärjentie 180, 17320 Asikkala
Go on a boat cruise through Lake Päijänne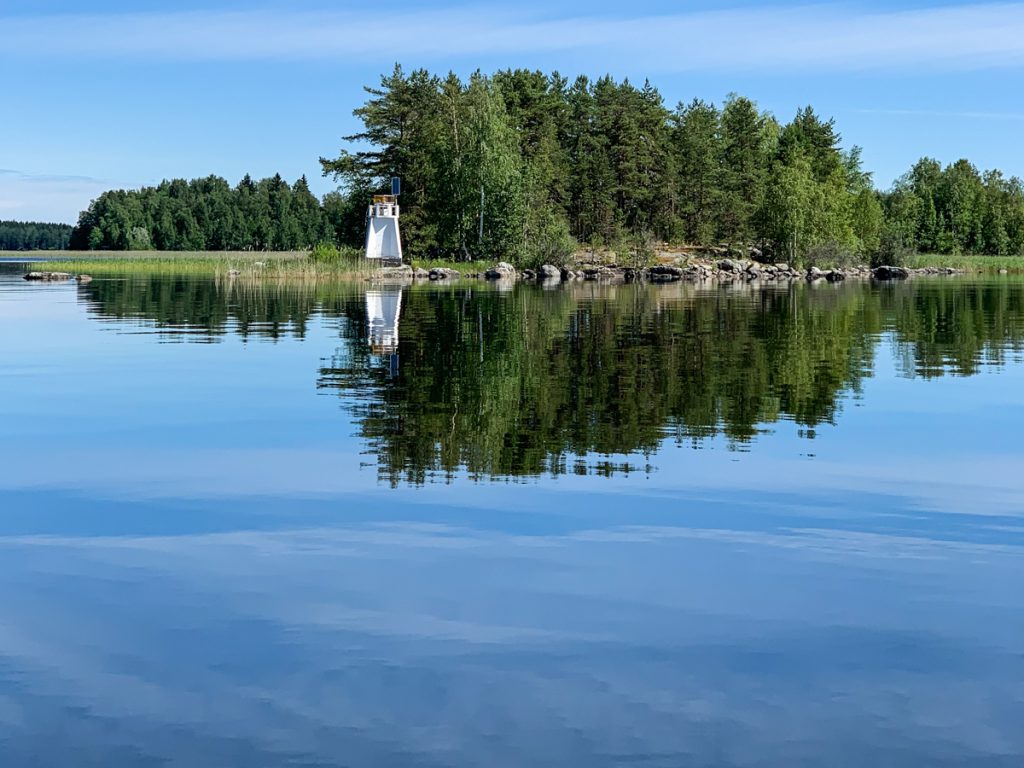 Lake Päijänne and Päijänne National Park are a must when you visit Lahti.
The best way to explore, of course, is via boat, as the national park is mostly made up of lakes and small forest islands.
We organized a boat tour via Lehmonkärki and had a fantastic time, and if you are staying with Lehmonkärki, that's what I would recommend you do.
There are some other ways to get there, such as water taxi, boat excursions, or boat cruises.
The best place to find all the different companies offering these excursions and transfers is via the National Park's website, which you can find here.
The best options are via Lehmonkärki, Lakeland Outdoors, and Kiuasniemi.
Note: A huge thanks to the team at Visit Lahti for arranging a fantastic media trip, as well as all of the wonderful small businesses who partnered with them to make our trip to Lahti region a memorable one. That said, all opinions expressed (and beer/strawberry cider weight gained) are entirely my own.
Allison Green is a former educator turned travel blogger. She holds a Masters in Teaching and a B.A. in English and Creative Writing. Her blog posts merge her educational background and her experience traveling to 60+ countries to encourage thoughtful travel experiences that both educate and entertain. She has been a speaker at the World Travel Writers Conference and her writing, photography, and podcasting work has appeared in National Geographic, CNN Arabic, CBC Canada, and Forbes, amongst others. Now based in the San Francisco Bay Area where she grew up, she has also lived in Prague, Sofia, and New York City.