If the idea of visiting Northern countries like Sweden in the winter seems overwhelming and you have no idea what to pack for Sweden in winter… don't worry, it's actually a lot less daunting than you think. I found that I actually didn't need much that I didn't already have when I did my research and wrote down my Sweden packing list.
Even though my trip took me north of the Arctic Circle, I actually didn't need to overthink what to pack for Swedish Lapland since it was actually colder in New York City than Sweden during my trip!
While I got a bit lucky with the weather, I am also willing to bet that a trip to Sweden in the winter is not quite as cold as you think. let's look at the numbers, here: the coldest month of the year is January, and even in January, the average temperature is 10°F or -12°C — not that different than a cold winter day in NYC or Boston (and positively balmy compared to where my sister lives in Minneapolis). Canadians could even tan in that weather! Your typical low temperature in Lapland would be closer to 1°F / -17°C, which is also not that bad compared to a lot of the United States or Canada in the winter.
That said, you will need to pack plenty of warm clothes and layers, as the weather is quite unpredictable and you could end up experiencing temperatures as low as -20°C / -5° F or even -40° C/°F if you get really, really unlucky. Pack for the worst; hope for the best.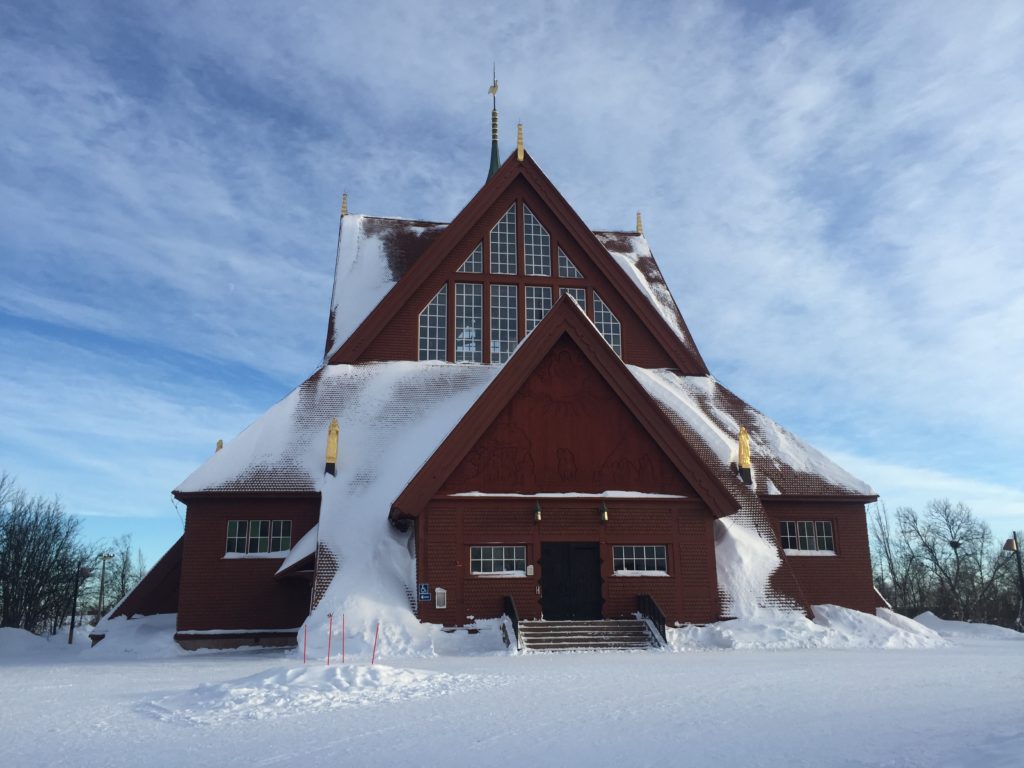 Note: This post contains affiliate links, which means I may receive a small commission if you purchase something through one of these links. Thank you for supporting the free content on this site! For more information on affiliate links and cookies, see my disclosure page for more details.
Sweden Packing Guide
What to Pack Everything In
Having seen my friend struggle with a giant suitcase throughout Arctic Sweden… I strongly recommend that you bring a well-designed travel backpack instead of a suitcase. Sure, it's possible to travel with a suitcase… but you will likely regret it when you end up trying to drag your bag through freshly laid snow, getting all your clothes wet in the process. Take it from an idiot who brought a rolling suitcase to Finland in November 🙂
Although I often travel long-term for weeks or even months at a time, I have learned to travel light with a backpack that's around 45L (more on this in a bit). I use packing cubes, because having an organized system – especially with all the layers you need for winter travel – is essential to make packing for Sweden a breeze. This winter packing list includes a few of the things that I swear by all year round, not just winter, for helping me organize my clothes and belongings when I travel.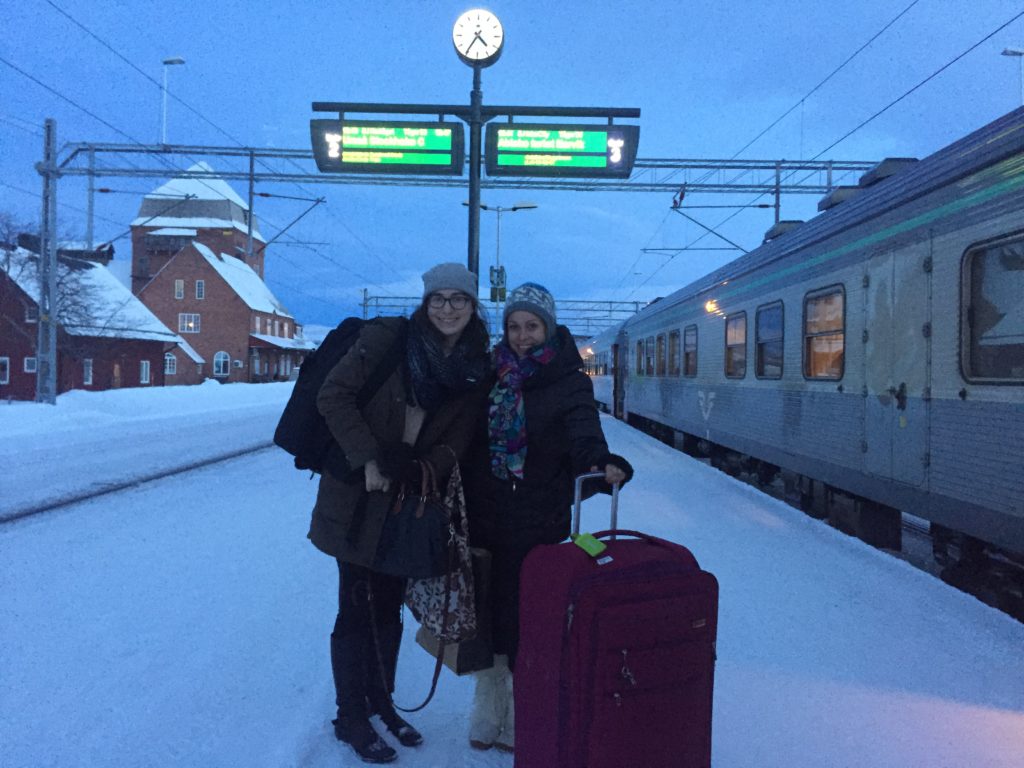 Most Essential Things to Pack for Sweden in Winter
Keep in mind: Sweden is freaking expensive (though it is one of the more affordable of the Scandinavian/Nordic countries). Therefore, it's extra important that you pack appropriately, because anything you need to buy in Sweden will be extra expensive.
If you plan to travel elsewhere in Europe this winter, check out this Europe in winter packing list to get you started!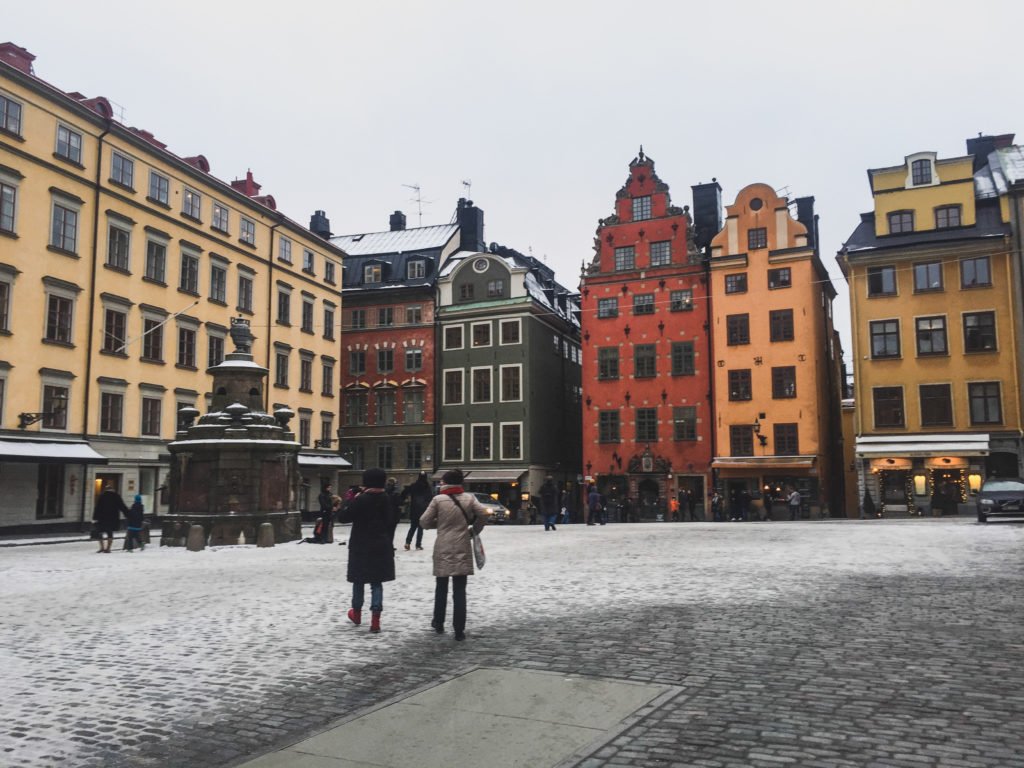 What to Wear in Sweden in Winter
Layer, layer, layer!
Start with your base layers. Many people swear by wool, but I use a combination of a synthetic thermal top plus fleece-lined leggings. On top of my thermals, my next layer is just a simple sweater and jeans. I finish it off with wool socks, waterproof boots, a scarf, hat, gloves, and of course – a nice toasty jacket. That's usually warm enough for me!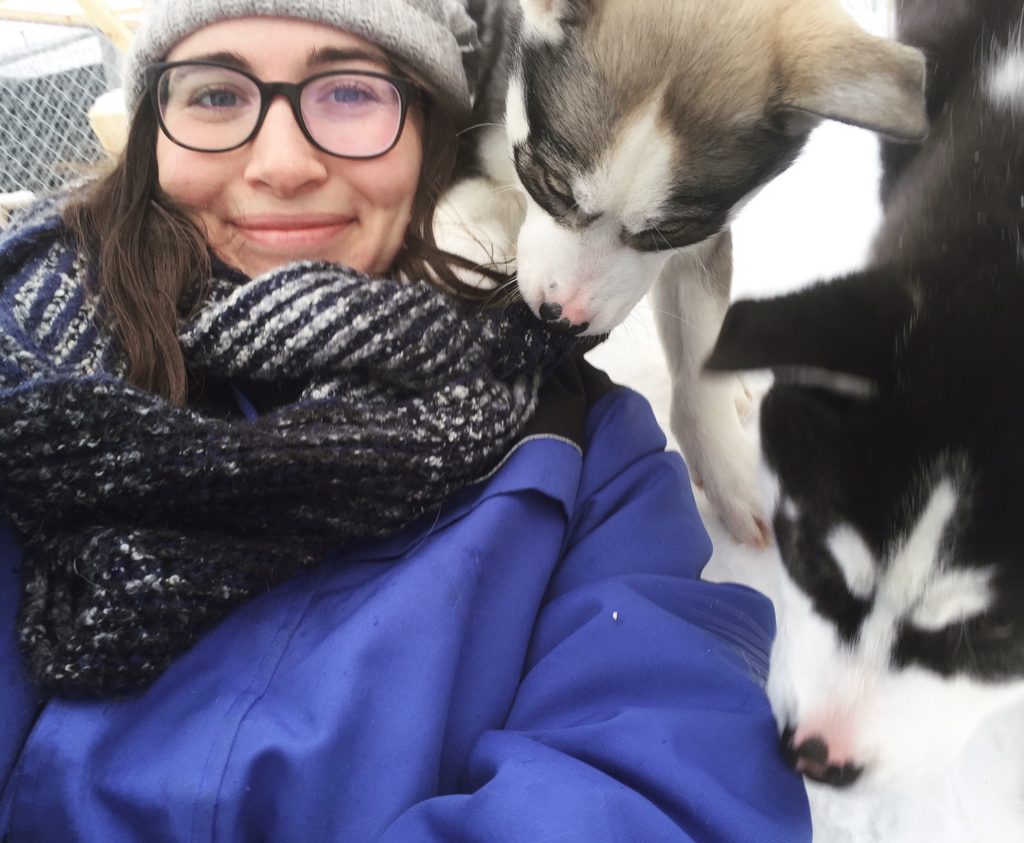 Here's a quick packing list + product recommendations for what to wear for winter in Sweden:
What to Pack if You Choose a Hostel/Dorm
There are a few special things you should bring if you are staying in a hostel or dorm in Sweden, which you can find below.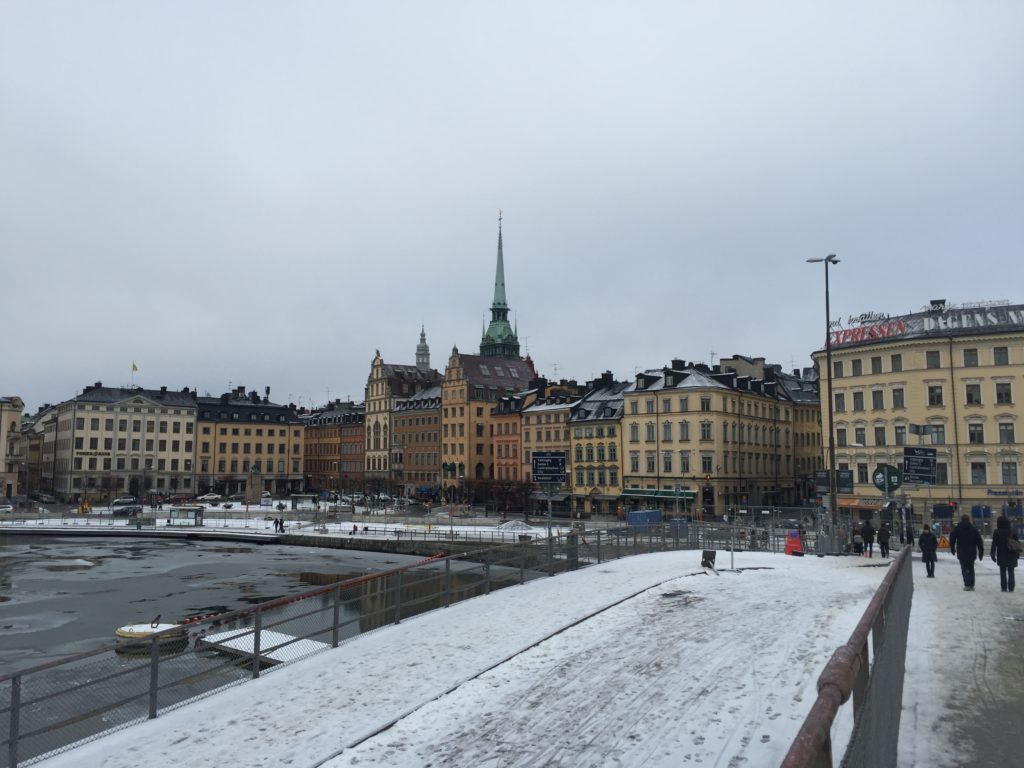 What Toiletries to Pack for Sweden in Winter
Again, remember all your toiletries before heading to Sweden as you'll pay a lot more once you arrive! Here's what I recommend you bring.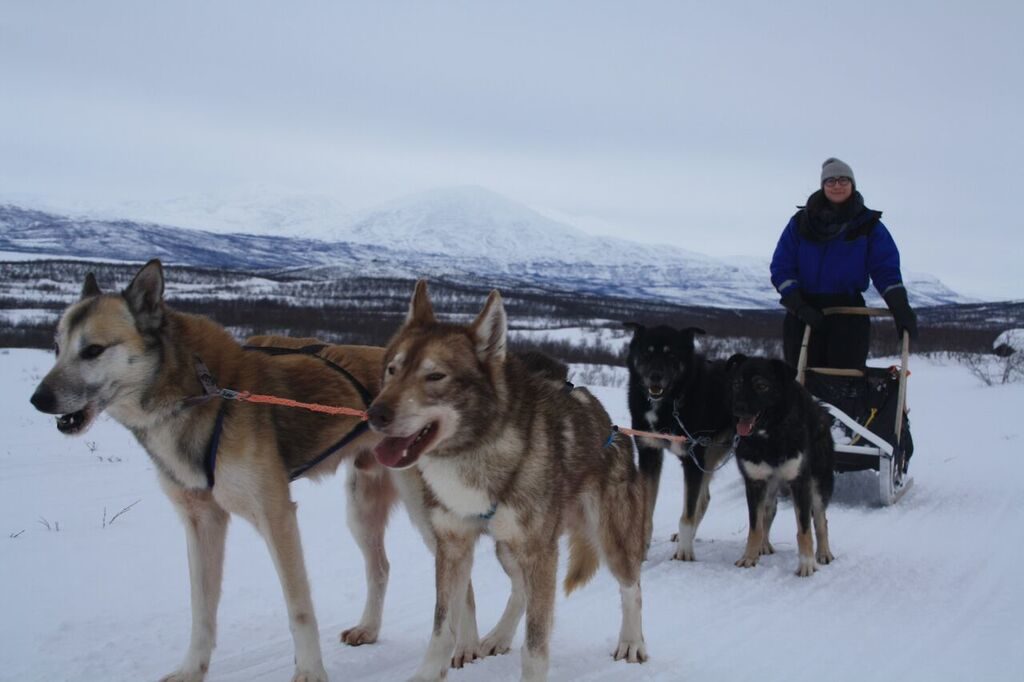 Electronics to Pack for Sweden in Winter
The most important thing to remember about traveling in winter is that batteries drain extra quickly. You will want to bring extra batteries for everything and a portable battery charger. Trust me on this!
You'll also want to bring a camera with the ability to change the shutter speed/aperture/ISO settings so you can properly capture the Northern lights. Cell phone cameras usually do a good job but they won't be sufficient for photographing the Northern lights. Don't forget a tripod!
Also, be sure to save some Swedish sayings and phrases to your phone before you go — a little Swedish will make a very positive first impression!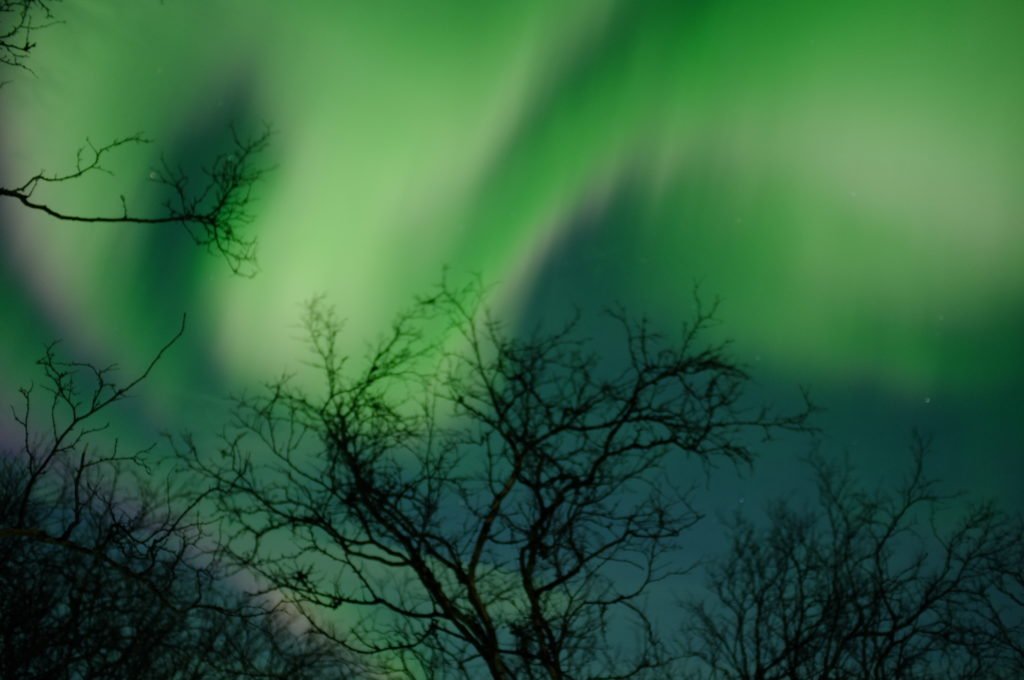 ***
While this sounds like a lot, I was able to fit it everything on my Sweden packing list into my 44L backpack and my daypack by wearing my heaviest clothing on the plane and using my packing cubes to fit my clothes in neatly.
Is there anything I've forgotten to pack for Sweden in winter? Is there anything else you're wondering if you should bring? Let me know in the comments!
Allison Green is a former educator turned travel blogger. She holds a Masters in Teaching and a B.A. in English and Creative Writing. Her blog posts merge her educational background and her experience traveling to 60+ countries to encourage thoughtful travel experiences that both educate and entertain. She has been a speaker at the World Travel Writers Conference and her writing, photography, and podcasting work has appeared in National Geographic, CNN Arabic, CBC Canada, and Forbes, amongst others. Now based in the San Francisco Bay Area where she grew up, she has also lived in Prague, Sofia, and New York City.