Following the coast near Palermo, you'll see dramatic landscapes give way to stunning sandy beaches, colorful beach umbrellas, and vibrant teal waters.
Nearly every beach you see will invite you to plop down with a book and stay a while, but it's hard to choose which to visit, especially if you have a shorter stay in Palermo.
Luckily, I'm here to help you narrow it down!
If you visit Sicily on a beach trip and choose Palermo as your home base, the choices may at first be overwhelming.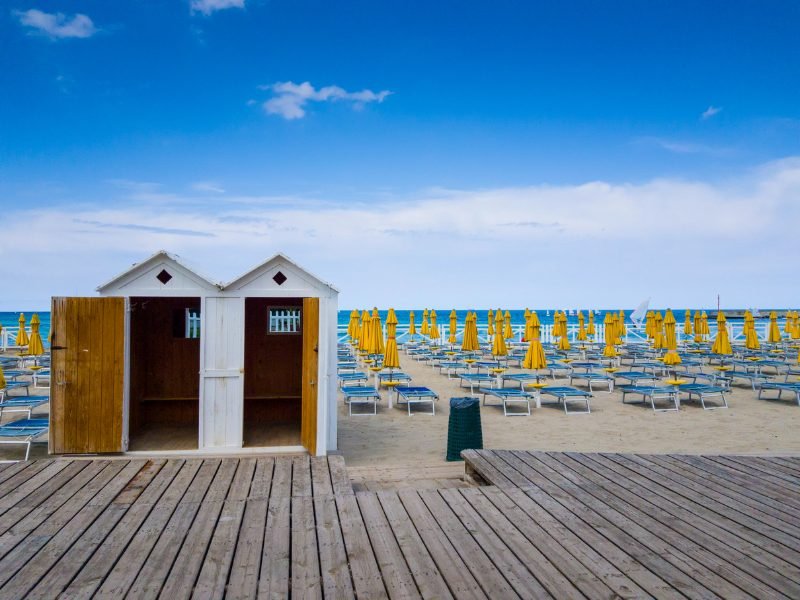 Note: This post contains affiliate links, which means I may receive a small commission if you purchase something through one of these links. Thank you for supporting the free content on this site! For more information on affiliate links and cookies, see my disclosure page for more details.
From spectacular coastal nature preserves to long sandy beaches and small coves, there's a beach for every taste, so you're sure to have an incredible view no matter where you lay down your towel.
I visited Palermo on one of my two trips to Sicily and loved exploring its beautiful surroundings, particularly all the stunning beaches near Palermo!
Let me assure you that whether you opt for a more popular pick like Mondello Beach or a remote cove such as Cala Rossa, you'll enjoy the iconic turquoise waters and beautiful landscapes Sicily is known for!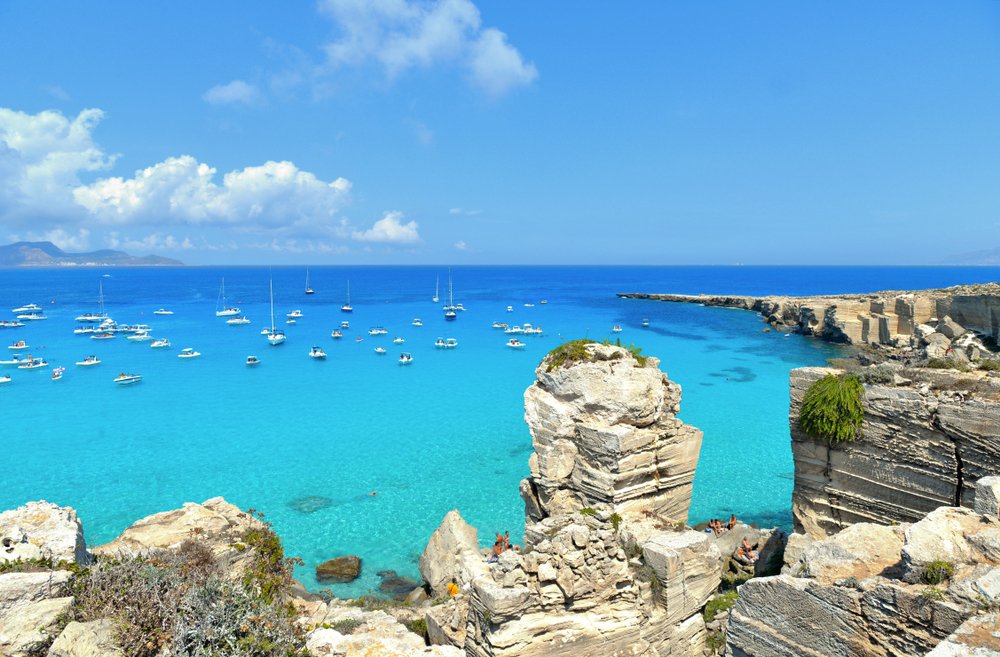 Nearly all the beaches included in this short guide are easy to reach by public transport, but some are a bit more remote and can only be reached by car.
The beaches northwest of Palermo are usually better connected to the city by transit, but I just had to include a few wonderful beaches to the east as well – they're too stunning to skip over, even if they are a bit more of a headache to get to!
One thing to keep in mind is that Palermo is a big city (and you could easily spend days exploring Palermo), so it may take a 20-minute drive just to get out of the city.
With that said, all of these beaches are within anhour drive from the center of Palermo, so you don't have to spend your whole day on the road and you can focus on enjoying the sunny shores of Sicily!
Getting Around Palermo's Beaches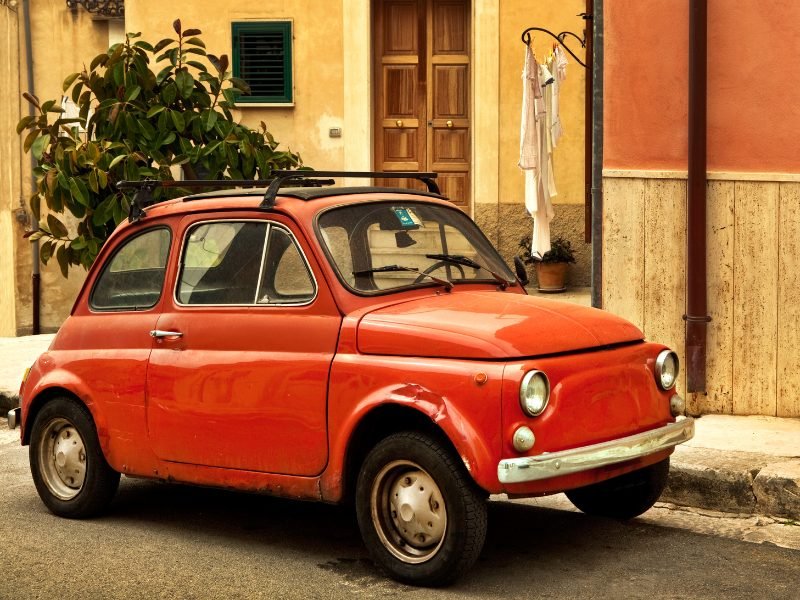 In general, Sicily is pretty well-connected by train and bus, but some of the more remote beaches may require a rental car to access.
Depending on what your Sicily itinerary looks like, and how much time you're spending hopping between Sicilian beach towns, renting a car may make the most logical sense.
(And if so, I have a guide to renting a car in Sicily to make things easier.)
If you do choose to rent a car, I recommend searching for your car via Discover Cars, which sifts through over 500 rental car companies (including smaller local agencies many rental aggregates miss!) to find the best price for your rental.
Sicilian roads are a little wacky (and Sicilian drivers are even wackier) , so I highly recommend buying full coverage in addition to the required liability insurance, just in case, since your home coverage will not apply in Sicily.
The Best Beaches Near Palermo
Spiaggia del Mondello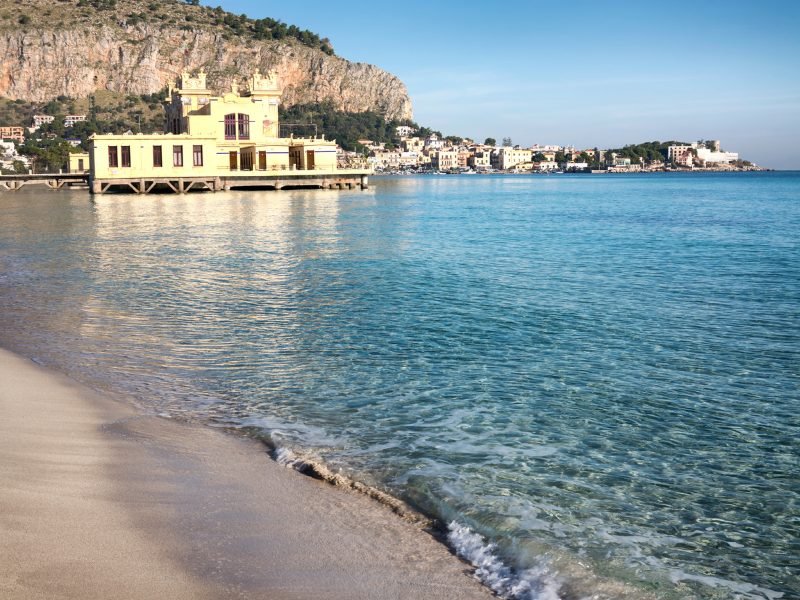 The well-known Mondello Beach is one of the best beaches close to Palermo, but that means it's also among the most popular ones.
Despite its size, the turquoise water and fine sand, along with the variety of services, draw quite a crowd, and it fills up fast!
If you're visiting Palermo in July or August, plan on getting to Mondello early in the morning, or forget about finding a good spot!
The easiest way to reach Mondello Beach by public transport is bus 806 from Via della Libertà, near Parco Piersanti Mattarella.
The bus takes roughly half an hour and stops right by the beach!
By car, it can take between 20 and 45 minutes, depending on traffic – but then you also have to find parking.
The bus is often the best choice, because parking can be a real headache here!
Most of the beach is occupied by beach clubs renting out sunbeds and umbrellas, but you can find a few free areas as well – just come early to pick out a prime spot!
Aside from the many beach clubs, you'll find an endless choice of bars, restaurants, and shops just across the street from the beach.
For a bit of local history, check out the Art Nouveau bathing establishment, Charleston.
Spiaggia dell'Addaura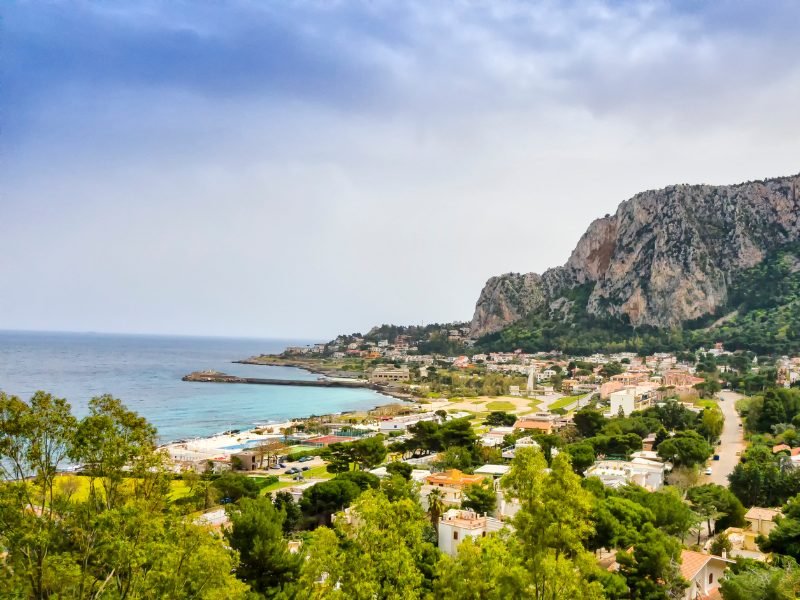 Just south of Spiaggia del Mondello, Spiaggia dell'Addaura is a great alternative if you want to avoid the crowds of Mondello.
Backed by the imposing Monte Pellegrino and bathed by crystalline waters, Spiaggia dell'Addaura is mostly a rocky beach, but that's no reason to overlook it!
What it might lack in comfort, it makes up for with its gorgeous scenery. Just bring a comfortable pair of water shoes to protect your feet!
🩴 Pro Tip: Many of Sicily's beaches are rocky or pebbly, not sandy, which means you'll want something more substantial than flip flops! Bring water shoes like these cute and colorful Tevas to ensure you don't hurt your feet while walking the beach or wading in the water.
If you're looking to kick back and relax, rent a sunbed at Lido Addaura – it'll make spending a day at this rocky coastline a lot more comfortable.
If you just plan on spending a few hours here, no need to rent an umbrella!
You can just as easily scope out a spot on the free beach, go for a swim in the beautiful water, or even use it as a jumping-off point for snorkeling or diving…
Spiaggia dell'Addaura is roughly a half-hour drive from Palermo, but it's accessible by public transit as well.
If you're staying in the north of the city, catch bus 603 from the stop near Teatro Orione.
From the city center or further south, you'll have to catch another bus and then transfer to bus 603.
Spiaggia Vergine Maria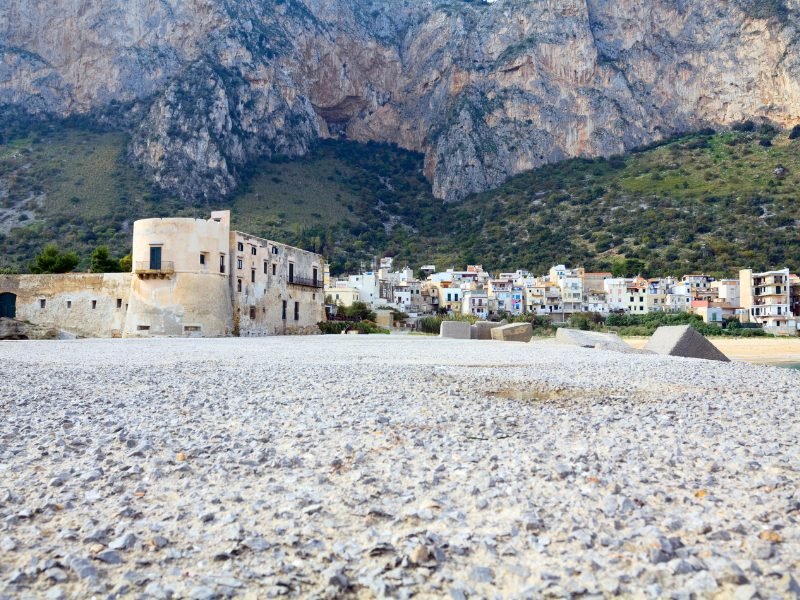 If you're looking for a pleasant, tranquil beach close to Palermo's center, look no further than Spiaggia Vergine Marina.
By car, it only takes 15-20 minutes to get there. If you plan to take public transport, hop on bus 731 from the port of Palermo. The trip takes about 20 minutes.
The beach is a mix of rough pebbles and sand (again, you'll want those water shoes!). It's not very long but it is quite wide, so there's quite a bit of space for beachgoers.
Unlike other beaches near Palermo, Vergine Maria is rarely crowded, so you can enjoy a few hours of peace and tranquility.
The beach is entirely free, so be sure to bring your own towel.
For a refreshing break, check out the tasty gelato at the nearby Gelateria La Vela, a favorite in the area.
Spiaggia di Capo Gallo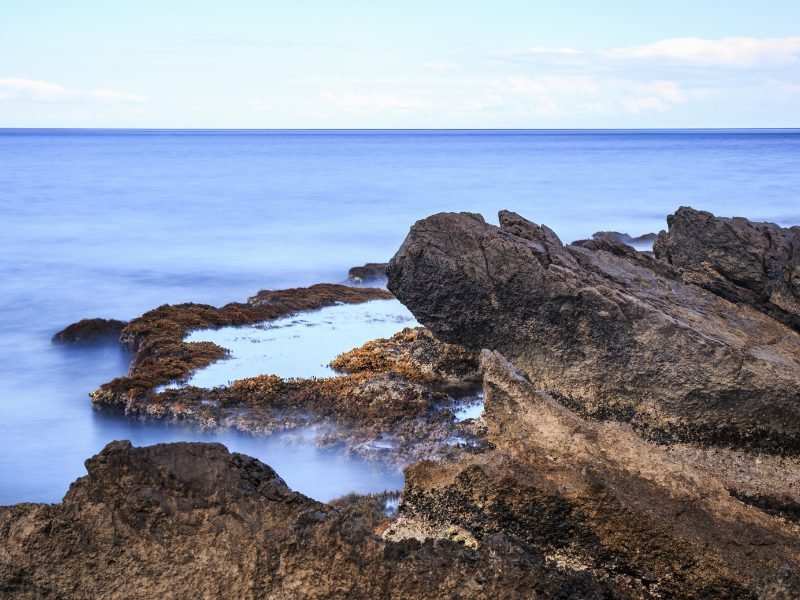 While not technically a beach, Capo Gallo is a coastal nature preserve with cliffs and marine caves, making it a perfect location for snorkeling and diving.
Despite not having a dedicated beach, you'll find a few areas where the smooth rocks are a great spot to lie on your towel to warm up between snorkeling or diving sessions in the spectacular Grotta dell'Olio.
The water here ranges from shades of deep blue to turquoise as the water changes depth, and the landscape is just as varied and stunning.
Just a heads up: you'll need to pay to access the nature preserve, but the prices are super reasonable. The cost depends on your mode of transportation, starting from €1 if you enter on foot to €10 with a camper.
Capo Gallo preserve is large and has several entry points: it can be accessed from Torre di Mondello, Sferracavallo, or Partanna.
By car, it's between 20 and 40 minutes from Palermo, depending on what part of the preserve you're aiming for.
With public transportation, your best choice is to go to Mondello and walk from there, though it's a bit of a hike.
Visiting this Palermo area beach is definitely a better fit for a car or taxi.
Spiaggia di Sferracavallo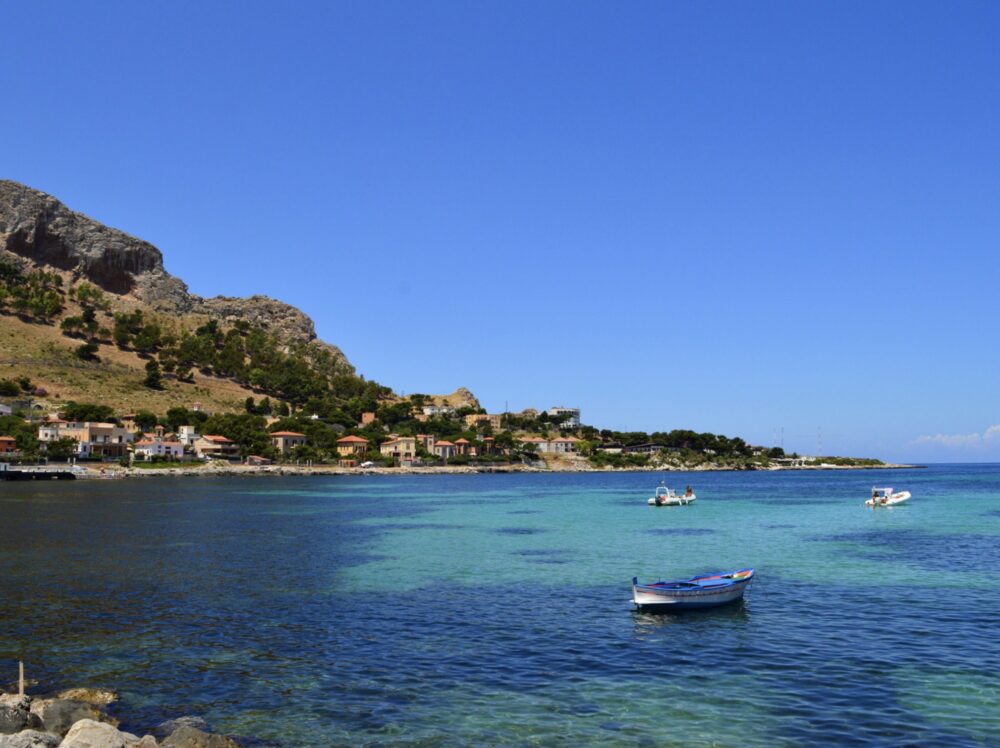 The lesser-known Spiaggia di Sferracavallo is another delightful beach half an hour north of Palermo.
If you don't have a car, you can catch the train from Palermo Centrale to Palermo Sferracavallo, which takes roughly 35 minutes.
Sferracavallo is a small fishing village, so you can combine your beach day with a stroll around town and a delicious seafood lunch at one of the many restaurants by the beach.
Be sure to try Al Brigantino di Testaverde or Spaghetteria da Angelo e Serafino, two of the best restaurants in town
The beach in Sferracavallo is mostly rocky, with a few portions of pebble beach.
The best option is to rent a sunbed and umbrella to have a more comfortable day at the beach.
Fortunately, there's many beach clubs / lidos where you can do just that, including Lido di Sferracavallo or Season.
Isola delle Femmine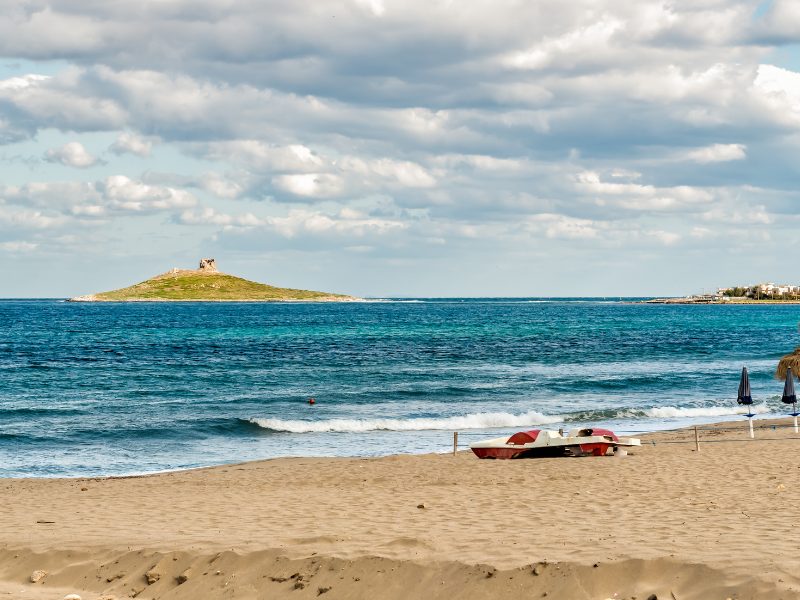 Only 10 minutes north of Sferracavallo, Isola delle Femmine is another perfect small town with a beautiful beach to boot.
The name comes from the small island just offshore. You can check out the lovely island view from Punta del Passaggio, but you'll see it from anywhere in this tiny town.
The town has a long sandy beach with a mix of beach clubs and free beach areas.
The beach runs all along Viale dei Saraceni, so just cross the street and you'll be in town, where you can find restaurants, bars, and shops – perfect for that mid-day gelato break.
To reach Isola delle Femmine by car, drive roughly half an hour north of Palermo.
You can also get there by train from Palermo Centrale in about 40 minutes.
Spiaggia di Capaci
The quiet Spiaggia di Capaci is just south of Isola delle Femmine.
Although it belongs to the town of Capaci, it's easily reached by walking from the main beach of Isola delle Femmine.
The fine sand beach is wide and rarely crowded, which makes it a good option even during peak season.
You can relax at one of the many beach clubs or enjoy the many free areas (and being a sandy beach, these free areas are a lot more comfortable than free areas at rocky beaches near Palermo).
Several beach bars offer food and drinks, but there are also many restaurants within a short walking distance that offer better variety and better prices.
Try pizza at I Parrucciani or seafood at the nearby Tropicana fish restaurant.
From Palermo, catch the train to Capaci and walk for about 20 minutes. You can also enjoy a nice stroll from Isola delle Femmine and check out two of Palermo's beaches in one easy outing.
Magaggiari Beach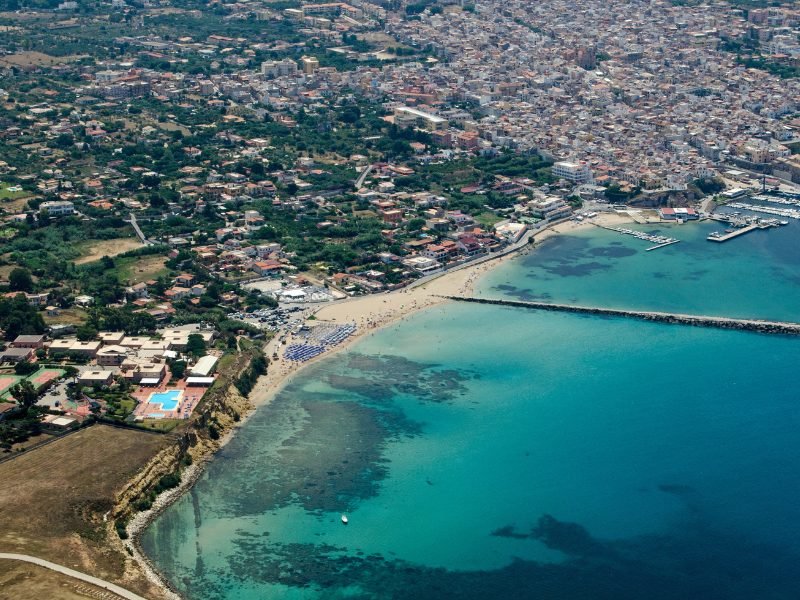 The bustling but beautiful Magaggiari Beach is just south of Palermo's airport, so it's a fun spot to watch the planes land while lying on the soft sand or swimming in the turquoise waters.
The beach can get crowded in summer, so try to get there early to make sure you get a good spot!
This beach is also a great place to enjoy the sunset, and the beach bars fringing the sand are perfect for a cold drink or light lunch.
To reach Magaggiari Beach, you'll need to catch the bus from Palermo to Terrasini.
Depending on the bus company, you can depart from either the south of Palermo near Piazza Cairoli, or the north on Via Belgio.
The bus takes roughly 40 minutes from Palermo to Terrasini. From there, it's a short 15 minute walk from the bus station to the beach.
It may also be more convenient to take a rental car here, given the long travel time and long walk.
La Praiola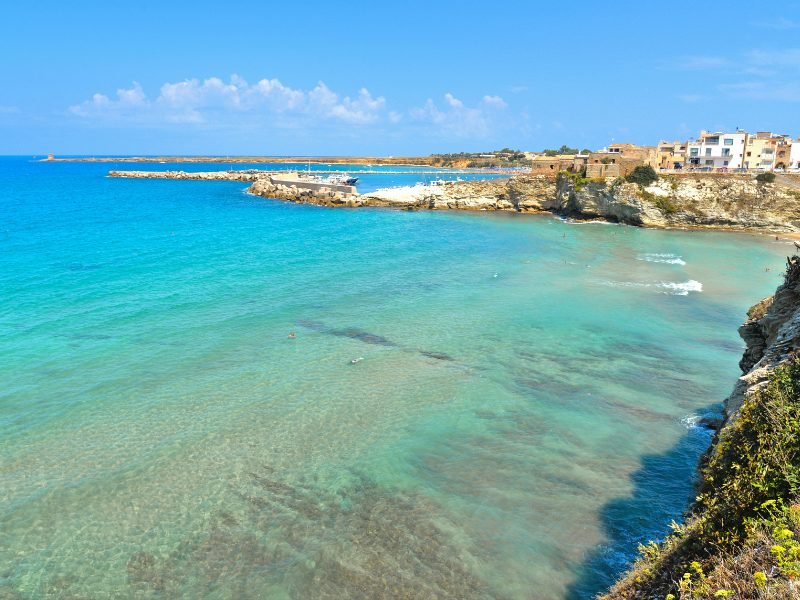 Less than 10 minutes from Magaggiari Beach, La Praiola is a picturesque sandy beach enclosed within a small bay in the town of Terrasini.
You can access the beach by the stairway that connects it to the center of Terrasini.
From the beach, you can admire the Faraglioni di Terrasini, a few gorgeous sea stacks emerging from the turquoise water.
The best time to visit this beach is around late afternoon. Spend some time on the beach before enjoying a beautiful sunset, followed by having dinner with a view!
I recommend dining at one of the great fish restaurants in Terrasini, such as Ristorante Primafila and Coral Reef Ristorantino.
To get to La Praiola, you can catch the same bus from Palermo to Terrasini.
This beach is a little bit closer to the bus station than the prior one I mentioned, just a quick 10-minute walk!
Spiaggia Cala Rossa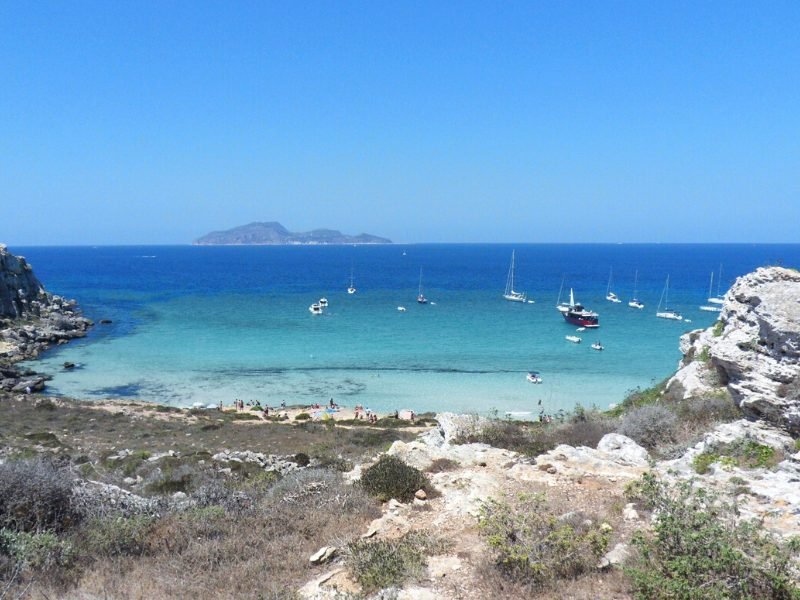 The otherworldly Spiaggia Cala Rossa is one last beach worth mentioning near Terrasini.
The small pebble beach nestled within a small cove is a bit off the beaten track, almost half an hour by foot from the center of Terrasini.
From La Praiola, you can walk along the coast and check out the gorgeous view – the walk isn't bad with views like this!
The seabed at Cala Rossa is rocky, so definitely bring water shoes to swim here.
The beach is also quite isolated, without any services around, so bring food and drinks if you plan to stay for a while.
It takes around an hour to reach Cala Rossa by car from Palermo. There's paid parking just across the street from the beach.
Alternatively, just catch the bus from Palermo to Terrasini and walk to the beach, if you don't mind a long but scenic 30-minute stroll.
Capo Zafferano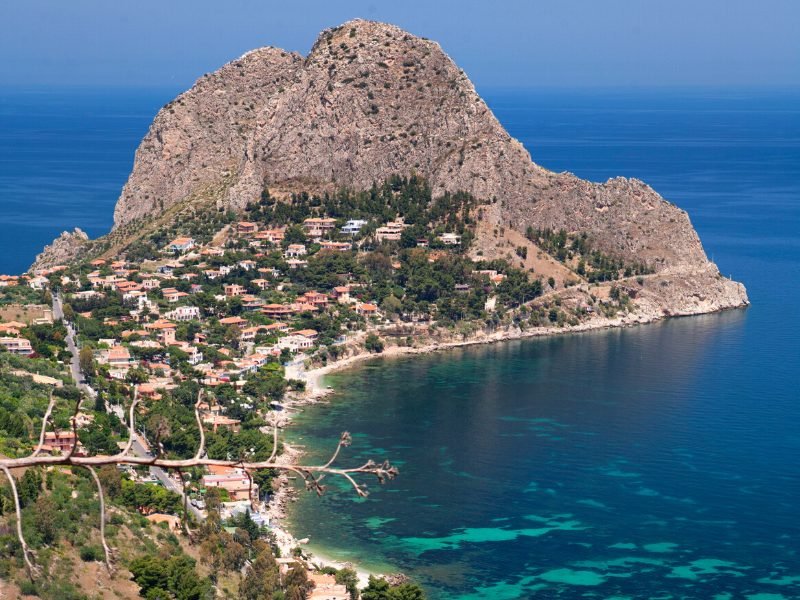 If you're looking for another spectacular nature preserve with beaches near Palermo, Capo Zafferano offers beautiful sea views from its rocky sea cliffs.
The coast is mostly rocky, but there's a small beach on the southeastern side where you can rent sunbeds and umbrellas at Lido del Carabiniere.
You may also find other swimming spots around the nature preserve, but keep in mind, the seabed here is quite rocky, so you'll want to protect your feet and wear water shoes.
A stunning spot to admire the view and swim in crystalline waters is Tre Piscine (which means three pools in Italian). These small coves are perfect for diving and snorkeling, so bring your gear if you have it!
Capo Zafferano is about 40 minutes east of Palermo. Drive to the small village of Capo Zafferano and walk along the hiking path.
Unfortunately, the area is a bit harder to reach by public transport, so this Palermo beach is best reached with a rental car.
Technically, you can catch a train to Santa Flavia and a local bus to Sant'Elia, but the journey can take over an hour and a half.
Spiaggia Kafara
The tiny but stunning Spiaggia Kafara is one of the many gorgeous beaches in Santa Flavia, a small fishing village east of Palermo.
This is the northernmost beach in town, in the direction of Capo Zafferano.
The beach is remote but small, so expect to find it crowded, especially in July and August.
In summer, you'll find a couple of small kiosks selling drinks and snacks, but there isn't much else on the beach.
That doesn't mean you're totally stranded without amenities, though: the closest restaurant is Ristorante Can Caus Santa Flavia, five minutes away.
You can get to Santa Flavia by train from Palermo Centrale in just 20 minutes.
Kafara is a bit far from the train station of S. Flavia, so it's better to catch a bus to Sant'Elia to avoid walking for half an hour or more.
With that said, the beach is much easier to reach by car, only half an hour from Palermo.
Spiaggia Sant'Elia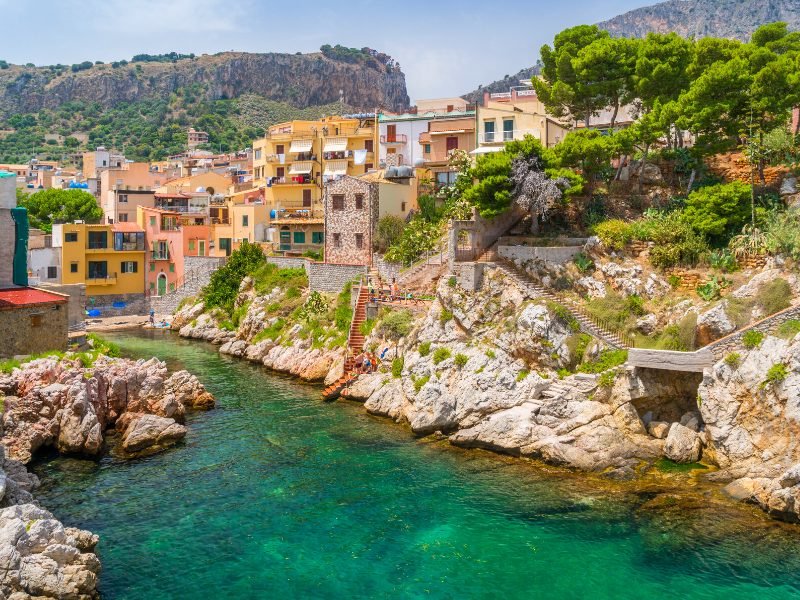 The lovely Spiaggia Sant'Elia is a more accessible beach in Santa Flavia, roughly a 20-minute walk from the train station.
If you're relying on public transit to get around and don't have a rental car, this is a much easier option than Kafara!
The beach is served by multiple beach bars that rent out sunbeds and umbrellas, as well as serving food and drinks. You'll also find bars and gelato shops within a short walk.
While you're there, check out the charming Caletta Sant'Elia just north of the beach.
The colorful houses built on the cliffs spreading out into the sea and forming this narrow cove make this spot postcard perfect!
Walk to Punta Sant'Elia for the best view of this spectacular sight.
Spiaggia dell'Aciddara
Another public-transit accessible beach near Palermo, Spiaggia dell'Accidara is even closer to the S. Flavia train station, roughly fifteen minutes south.
The beach is a mix of sand and small pebbles, and the water is that gorgeous turquoise color Sicilian beaches are famous for.
This beach is entirely free, so if you want to rent sunbeds, you'll be out of luck.
On the plus side, being further away from the center of Santa Flavia, Aciddara Beach is rarely crowded.
If you want to relax and enjoy a peaceful beach day away from people, this is the perfect place for you!
To get here, catch the train from Palermo Centrale to S. Flavia, or drive for around half an hour.
Like some of the other beaches mentioned, this one has no services, so be sure to pack food and water to make the most of your trip.
Tip: If you have a car and extra time to explore even more spectacular beaches within a couple of hours from Palermo, be sure to check out the coast between Castellammare del Golfo and San Vito Lo Capo – it's studded with even more incredible and remote beaches!.
Allison Green is a former educator turned travel blogger. She holds a Masters in Teaching and a B.A. in English and Creative Writing. Her blog posts merge her educational background and her experience traveling to 70+ countries to encourage responsible, enriching travel. She has been a speaker at the World Travel Writers Conference and her writing, photography, and podcasting work has appeared in National Geographic, CNN Arabic, CBC Canada, and Forbes, amongst others. Now a full-time traveler, she has lived in Prague, Sofia, New York City, and the San Francisco Bay Area.