While traveling light and relying on a combination of public transit and walking can be incredible, nothing can truly compare to the joy of getting out on the open road.
There's something that's just so freeing about having your own set of wheels, and renting a car in Sicily is the best way to explore all the nooks and crannies of this beautiful island.
Just picture it: windows down for a nice sea breeze, your favorite tunes playing, and gorgeous Mediterranean coastal views as far as the eye can see. Sounds like a dream? Maybe, but it's easily achieved!
With the freedom that comes with renting a car in Sicily, the entire island will be yours to explore!
You'll get to stop at picturesque little towns for an espresso or a gelato, pull off the road to admire breathtaking views, even stretch your legs with a walk along gorgeous Mediterranean beaches.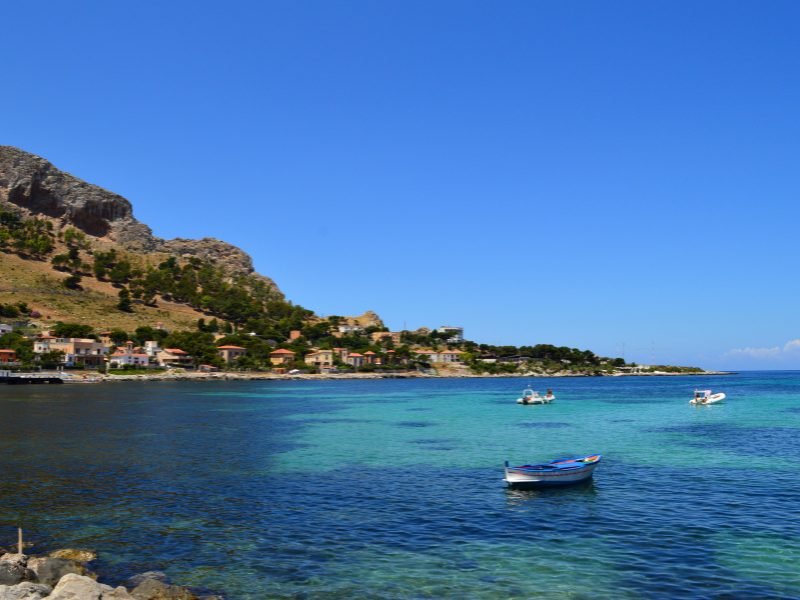 Note: This post contains affiliate links, which means I may receive a small commission if you purchase something through one of these links. Thank you for supporting the free content on this site! For more information on affiliate links and cookies, see my disclosure page for more details.
So, you're probably convinced by now that a road trip is the perfect way to explore Sicily, but there's a few caveats we should go over first.
Perusing your options for renting a car in Sicily only takes a few minutes, but the tips and tricks in this guide will help you make the right choice and avoid any logistical headaches or last-minute complications!
First of all, who to rent with? I always pick Discover Cars to search for the best deal for multiple reasons.
🚗 Best Sicily Rental Car Prices: Discover Cars

This search engine not only looks at the typical rental car agencies (which can be $$$), it also looks at local, small Sicilian agencies that may offer better deals. Their pricing is straightforward (no bait-and-switches) and they offer free cancellation if you need it.

➜ Check rental prices in Sicily with Discover Cars here!
Over the 16 years or so that I lived in Italy, I took two incredible trips to the island of Sicily, mostly by car, which left me with some of my absolute favorite memories of my extended time in Italy.
Without a doubt, the island is one of the most picturesque regions in all of Italy (and that's saying something!) and one that is worth exploring by car, which sets it apart from other places like Rome or Venice, which are better enjoyed on foot.
So, without any further ado, here's everything you need to know about rental cars in Sicily, plus tips for enjoying a Sicilian road trip beyond your wildest dreams.
Quick Facts About Sicily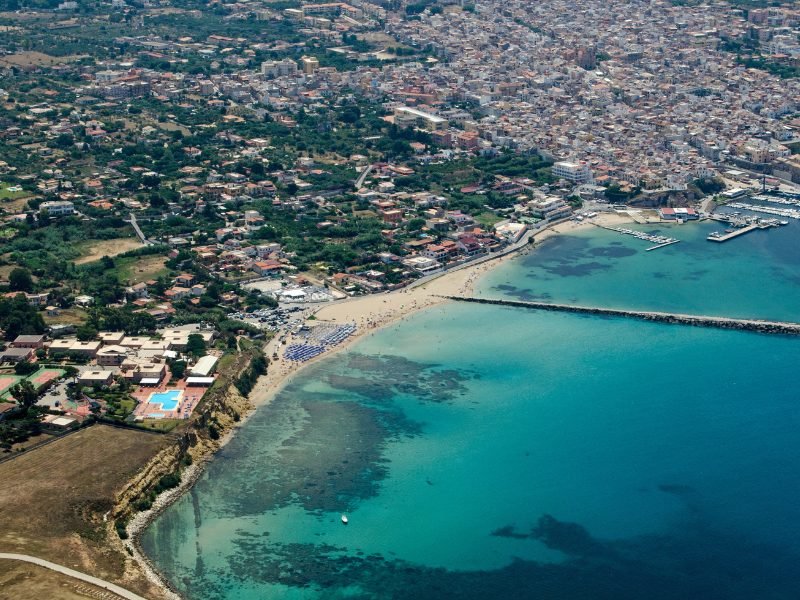 Okay, so maybe there's a little more ado before we get into the specifics of renting a car in Sicily, but trust me, this is interesting stuff worth knowing!
Sicily is Italy's largest island, covering an area of more than 25,000 square kilometers (nearly 10,000 square miles). The island counts over 5 million inhabitants and is one of Italy's autonomous regions.
Sicily is located just off the tip of Italy's boot, separated from the peninsula by the narrow Strait of Messina.
The capital of Sicily is Palermo, while other major cities include Messina, Catania, Siracusa, and Marsala.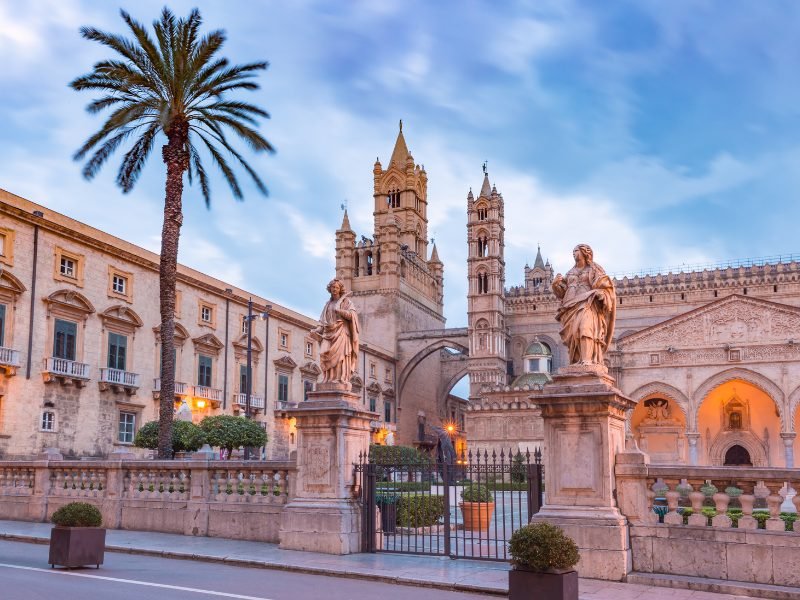 Historically, Sicily was the site of several invasions, all of which have left marks you can see to this day.
To name a few, Germanic, Byzantine, Arab, and Norman conquests took place between the 5th and the 12th centuries.
All of these different influences on Sicily led to the great variety of architectural styles you can still admire in many Sicilian towns.
The Mediterranean island is home to several famous attractions, including (but certainly not limited to!) the Etna volcano near Taormina and Catania, several archaeological sites, multiple UNESCO World Heritage sites, spectacular beaches, and beautiful towns.
Last, but most certainly not least, Sicily is known for its delicious cuisine, from tasty local pasta dishes to decadent desserts!
Should You Rent a Car to Visit Sicily?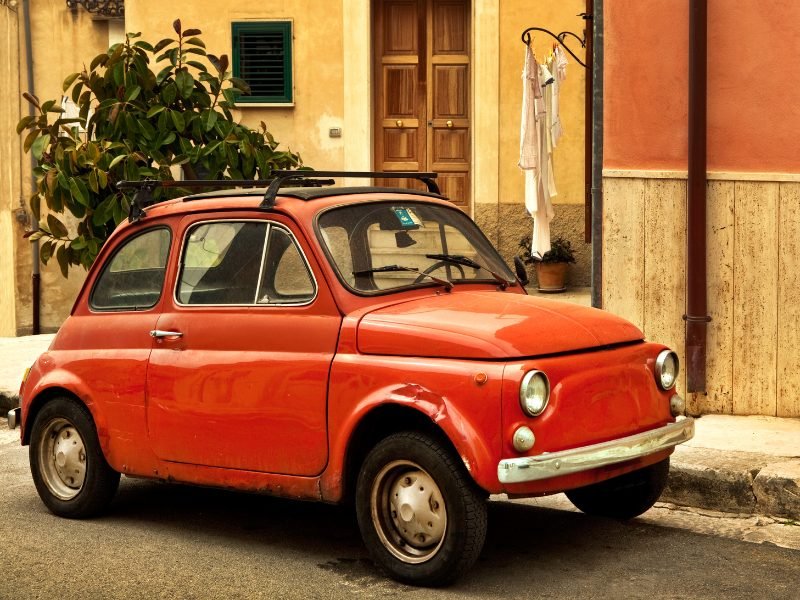 If you've read this far, you can probably tell that my answer is going to be a resounding "yes".
If you want to truly experience the wide variety of landscapes, charming seaside towns, and spectacular beaches along the Sicilian coasts, renting a car in Sicily is the way to go. 
Nothing else will give you the same flexibility in getting around and reaching even the most remote places.
With that said, even I have to admit, if you only plan on visiting one or two big cities, like Palermo and Messina, then booking a car rental in Sicily is not necessary.
In fact, if you're only visiting one or maybe two cities, you should avoid renting a car to get around the cities. 
Between searching for parking spots, dealing with restricted traffic areas, and lots of traffic, you'll just end up stressed out – not the Sicilian vacation vibe we're hoping for!
Roads in Sicily
Be aware of the various road conditions in Sicily!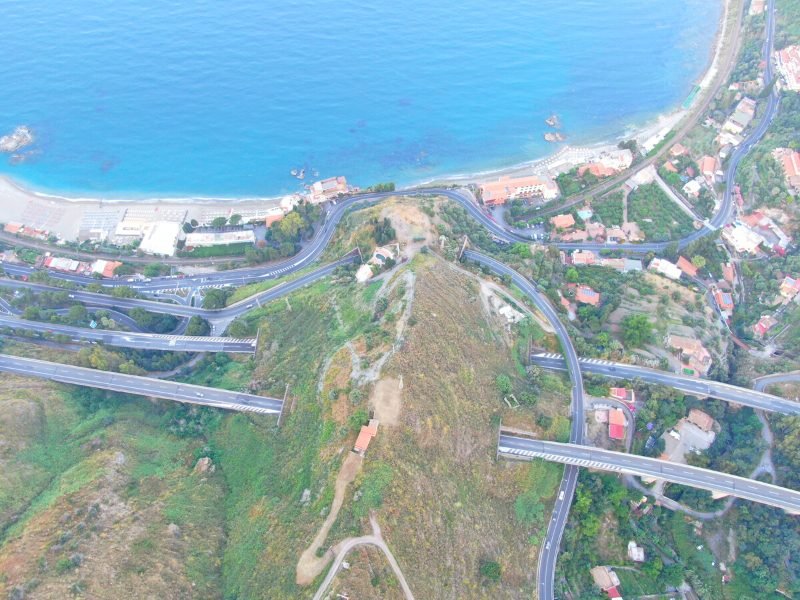 The first thing you'll want to note when preparing to drive in Sicily is the types of roads you'll be driving on!
Unlike the peninsula, Sicily is only partially connected via motorway. You will likely not drive along motorways a lot unless you want to get straight from Palermo to Catania, for instance.
Instead, you'll mostly drive on small, toll-free roads.
Driving along scenic routes in Sicily usually means the roads are smaller and can get crowded at certain times.
On these roads, the speed limit is also lower, so you may take a long time to get from one place to another.
The biggest headache about driving in Sicily is its traffic.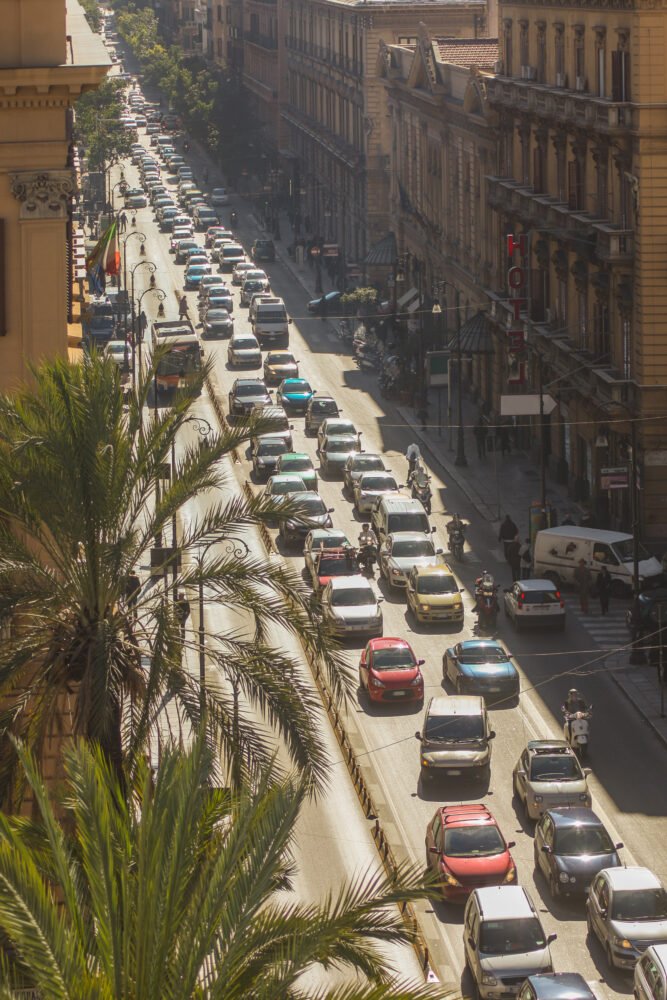 That being said, roads are mostly in good condition unless you get really off the beaten track.
In most cases, the only thing you may need to worry about when it comes to driving in Sicily is traffic, especially during the summer months.
But hey, you're on vacation, so where's the rush? Just bring a good road trip playlist and settle in for a gorgeous drive.
With confidence and patience, you'll make your way around the beautiful island without problems.
Where to Rent a Car in Sicily
Use a car rental search engine to find the best price.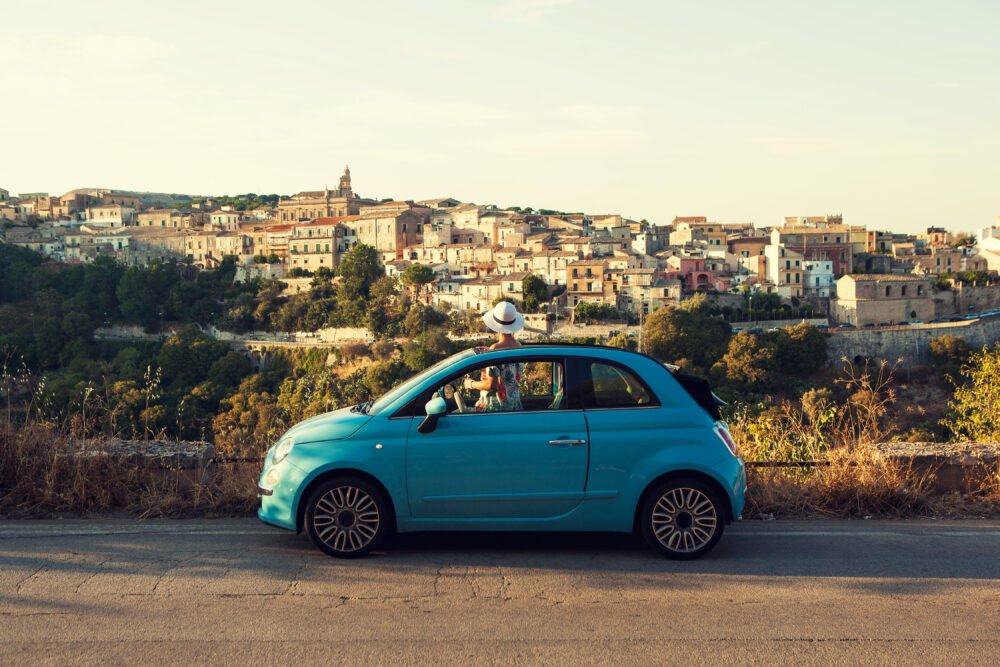 I don't recommend going based on blind brand loyalty when it comes to booking your Sicilian car rental.
I've had awful experiences with seemingly reputable car agencies abroad (I'm looking at you, Hertz, and the one time I racked up $150 in BS fees while renting a car in Northern Italy).
I now always use Discover Cars to both 1) find the best price for my rental and 2) compare that to the recent reviews to ensure no travelers have had recent issues with that company.
Plus, their full coverage insurance is the most inexpensive around, costing around $7 per day for smaller rentals.
And as we'll go into below, your rental price in Sicily does not include full coverage, just a collision damage waiver — which isn't sufficient coverage in case anything goes awry.
Discover Cars has rentals available all over Sicily, so it's easy to compare prices and find the best deal around.
Airports almost always offer the best deals on your Sicily car rental.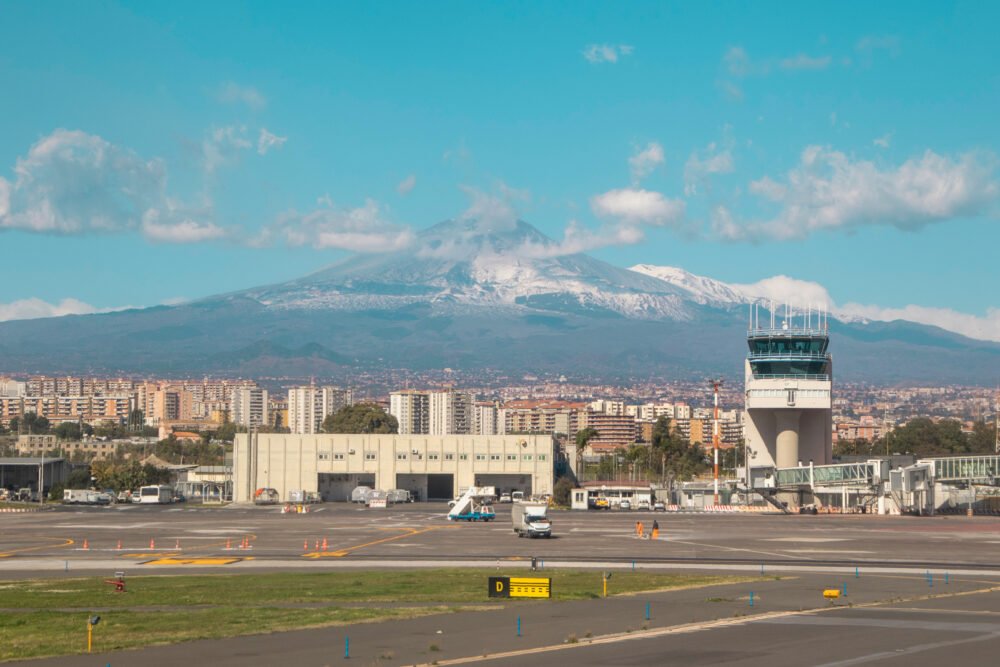 The most common places to rent a car in Sicily are the main airports of Palermo and Catania.
Airport rentals are the most convenient option, not just because you get to pick up your car as soon as you arrive, but also because they have the lowest prices.
Many people choose to start by renting a car in Palermo, because it's one of the largest airports in Sicily.
However, renting a car in Catania (which also has an international airport) is a close second.
However, you can also rent a car in many towns and cities of Sicily.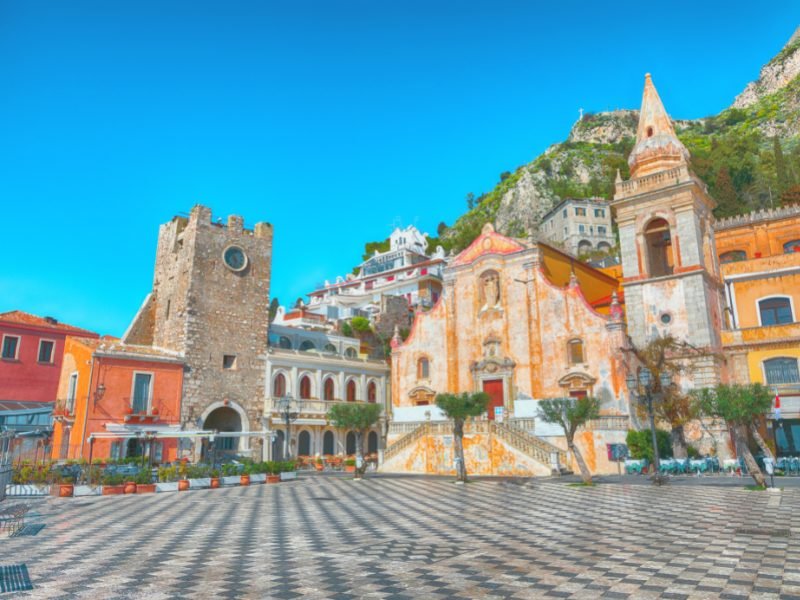 You can also find car rentals in many cities across the island, but you'll pay more for it.
The trade-off in price may be work out to be in your favor if you only want to rent a car in Sicily for a portion of your vacation.
In places like Trapani, Cefalù, Messina, Taormina, or Ragusa, you should have no problem finding car rentals within the cities, but be warned!
Prices here are a fair bit higher than renting a car from one of the airports, so expect to pay more.
That said, if you're planning a city-heavy itinerary, like spending 3 days in Palermo or 2 days in Catania, renting a car won't really make sense in those destinations.
In that case, it may be better to rent your car at the end of your city break before you go explore a more remote corner of the island.
How Much Does it Cost to Rent a Car in Sicily?
The cost of a car rental in Sicily depends on seasonality and location.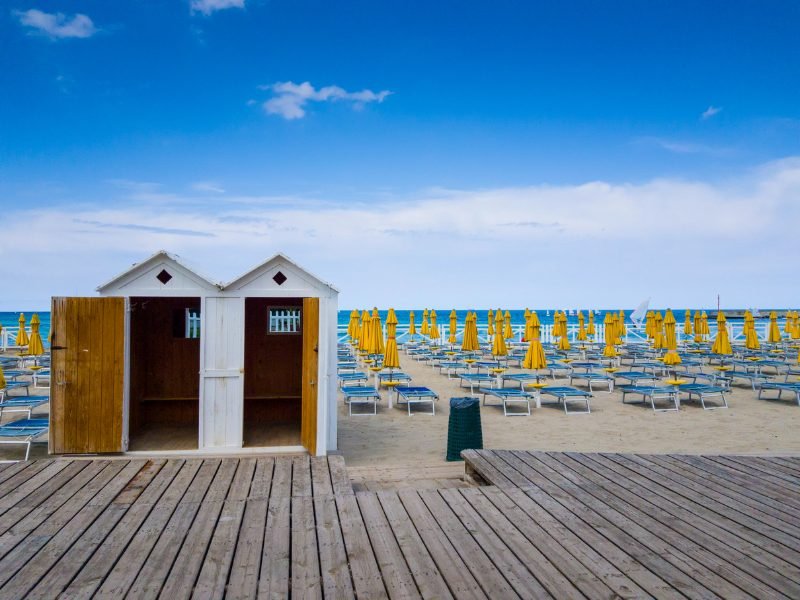 Renting a car in Sicily can be relatively inexpensive in the low season, but prices jump up a bit during the peak season rush of summer.
Even so, if you book far enough in advance, you can find deals as low as $35 per day when renting a car at the airport.
That price includes basic collision liability, doesn't include full coverage rental insurance though, which you should definitely consider.
When booking through Discover Cars, full coverage can cost under $7 per day — not bad for peace of mind, and a way better price than you'd get at an airport rental counter.
Also be sure to book at the airport vs. the city center whenever possible to help you save money on your Sicily car rental.
There's a serious premium on rental fees from the city center – just as an example, renting from Palermo city center instead of Punta Raisi airport can cost you up to an extra $100 daily, and other cities are similar!
Booking your rental car early can help lock in better rates.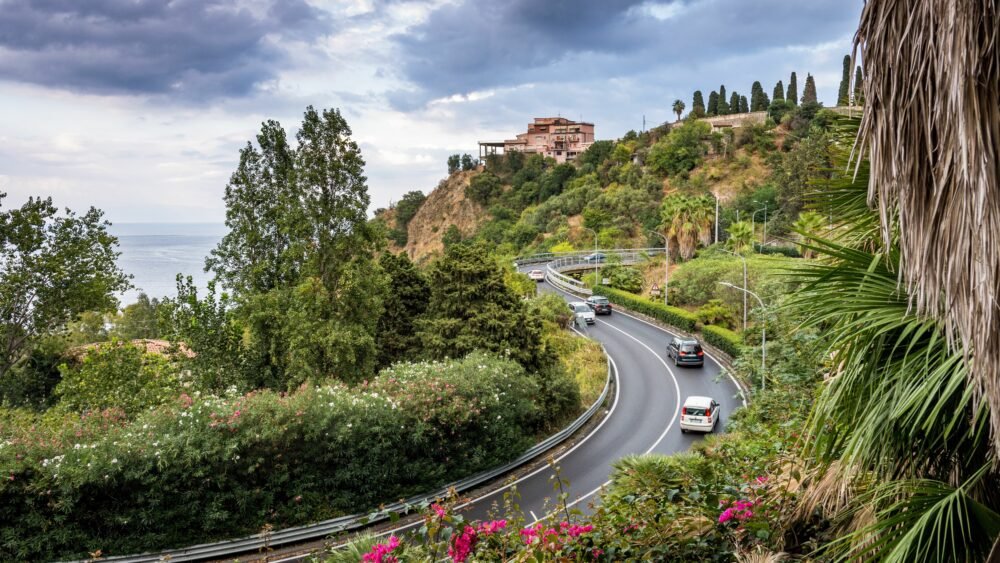 Bargain hunters, take note! Booking well ahead of your trip can be a great way to lock in lower fares, and many rental services even offer free cancellations, so go ahead and book early.
Of course, no matter what you do, renting a car in July or August will always cost more than booking a car hire in March or November.
One more note on cost: as you might expect, your rental rates won't include gas money, so be aware that recent fuel price increases have made it a bit more expensive to fill your tank.
Tips for Renting a Car in Sicily
The process of renting a car in Sicily is pretty similar to the rest of Italy, or even other countries in Europe or the US.
However, here are a few tips specific to the Sicilian car rental process to have a smooth experience.
Get full coverage insurance for peace of mind.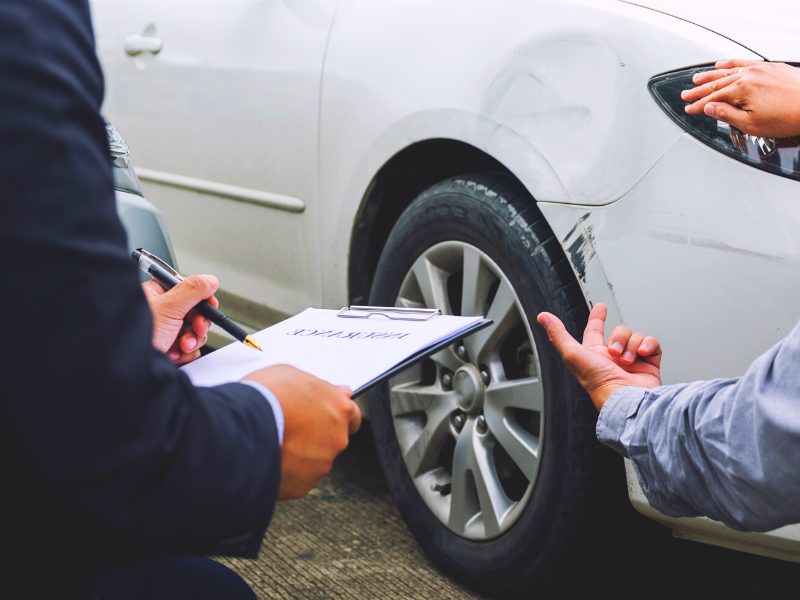 Car insurance, specifically Collision Damage Waiver, is mandatory by law in Italy.
When looking at car rental prices in Sicily, you'll notice that this insurance is included in all car rentals by default.
On top of this, you really ought to get full coverage insurance, which we highly recommend.
It's only a few bucks more per day, but it covers anything from deductibles to towing expenses and major repair costs.
When I book my rentals with Discover Cars, I find that full coverage only typically costs me just under $7 per day — a small price to pay to be anxiety-free, in my book.
If you ask me, even though it's a little more money, getting full coverage is so worth it for the peace of mind that comes with knowing you've got full protection in the unfortunate event of an accident.
I've dealt with situations in the past where I got a flat tire, had my rental car keyed, etc. and having full coverage makes you much less anxious when accidents and incidents inevitably occur!
Have all the necessary documents – especially your international driving permit!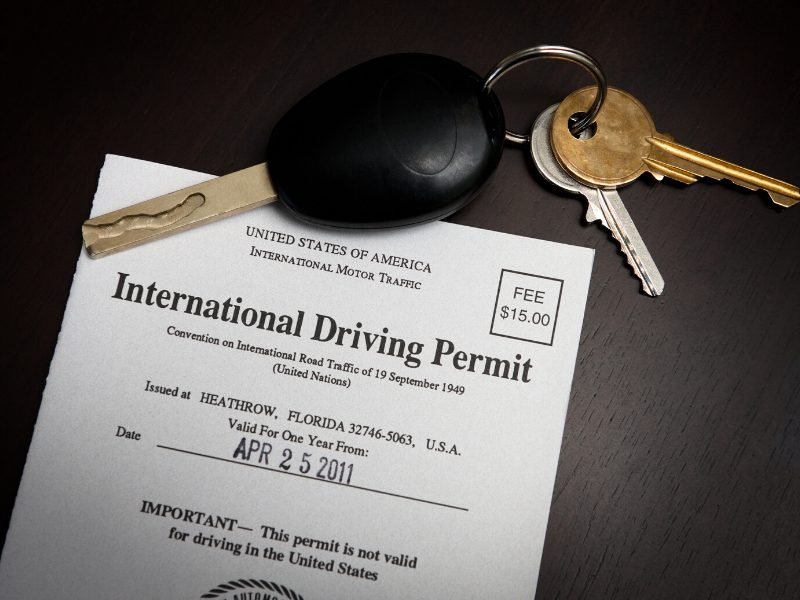 Before you even board your flight to Sicily, check that you have all the necessary documents.
To rent a car in Sicily, you will need your driving license, an international driving permit, a credit card (not just a debit card!), and your passport.
Make sure all your documents are current and won't expire soon, and don't forget to get an international driving permit (IDP) in your home country before traveling if that's needed.
You will want to check on whether or not you need an IDP based on what country your license originates from. If you're from the EU, you're in the clear, but most other countries require it.
If you're from the USA, you can do this at an AAA location or online, and it costs about $20 USD plus any passport photo fees.
This is something that Italy requires that many European countries do not, so be aware of this!
While it is not 100% consistent that you will be asked for your IDP at the car rental counter, you can incur a large fine if you are pulled over or stopped at a checkpoint and you do not have one.
Choose the right transmission type.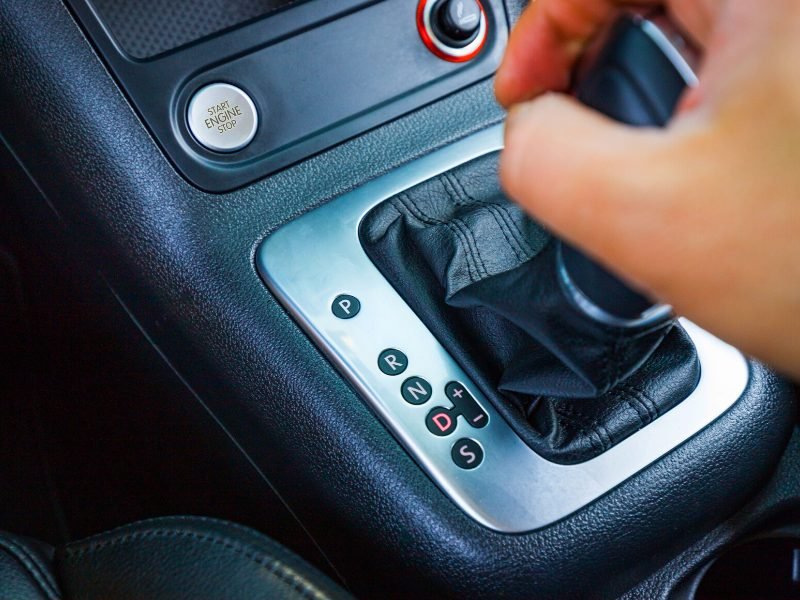 If you know how to drive a stick, you're in luck!
In Italy, manual transmission is still the most common type, which means it'll even be a little cheaper when renting, so pay attention to this when you are picking out your car.
This can sometimes sneak up on you – when Allison was renting a car in Tahiti, she forgot to check that her car would be automatic – luckily, she snagged the last automatic car available, though at a premium!
Don't worry though, if you're like me and a little (or a lot) unused to driving stick, automatic transmissions will still be available for rentals!
Just be sure to book in advance, especially if you want to drive in Sicily during high season.
Luckily, the car rental search engine we recommend, Discover Cars, has a generous cancellation policy (typically allowed within 2 days of arrival), so you can book early, lock in a good rate, and make any necessary changes along the way.
Choose the right car size.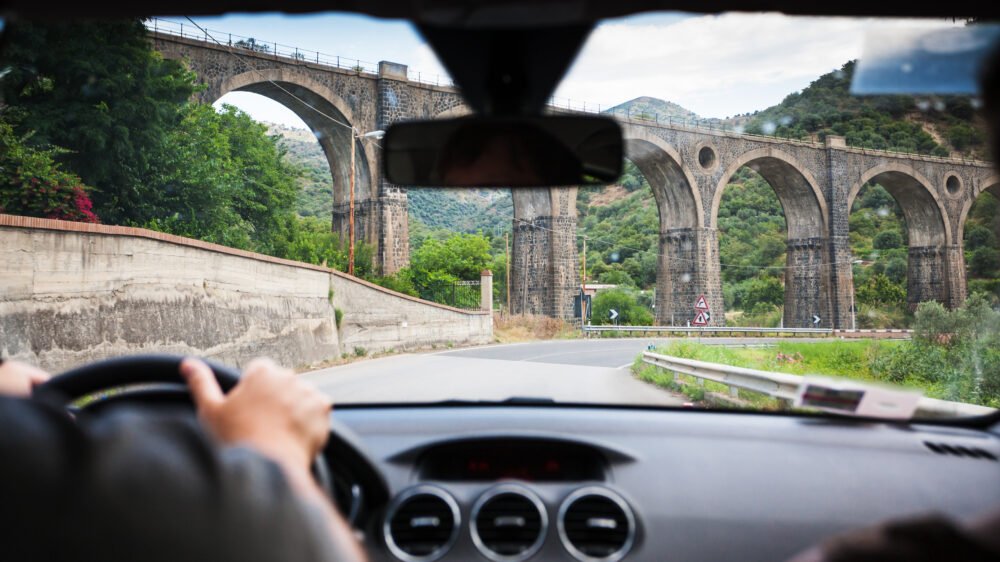 When it comes to driving in Sicily, size matters.
If you're coming from the US, this might come as a bit of a shock, but overall, cars in Europe are smaller (and so are the roads, and parking spaces, and basically everything).
Like, way smaller. This is the continent that birthed the Smart car, after all!
If you travel with a lot of luggage, be sure to check out the specifications before choosing your rental to make sure you'll have enough room to fit everything and everyone.
Fair warning, though; renting a large car is definitely not ideal for driving in Sicily. Let me explain a bit more.
If you want to see picturesque little villages and charming beaches near Catania, Taormina, etc., you have to take scenic routes. Some of these roads are narrow and parking can be harder to find.
So if you can avoid it (i.e. you don't have too much luggage and are not traveling with a large family or a family with really young kids), renting an SUV is a bad idea in Sicily.
Lastly, pay attention to the number of passengers allowed in your rental car.
Some cars can only take a maximum of four people, whereas most car rentals in the US can take five, so don't let this catch you off-guard!
Be careful when you choose your pick-up and drop-off locations!
It's always cheaper to pick up and drop off your rental car at the same location, but that's not always the most convenient.
If you don't want to do a circular itinerary like this 4 day Sicily itinerary based in Palermo, you can drop the car off in a different location, as long as you're willing and able to pay an extra fee.
If you want to rent your car in mainland Italy, you'll have to check in advance whether you can drive it to Sicily.
Most car rentals will not let you take the car on the ferry crossing to Sicily, which can be a headache.
If that's the case, your best option is to rent a car in Messina when you arrive in Sicily.
Likewise, if you rent your car in Sicily and want to cross over to the Italian mainland, you need to make sure the rental company allows this.
You may have to return your car and then book a separate rental for driving in other Italian regions. Bureaucracy, am I right?
Have cash for fuel, tolls, etc.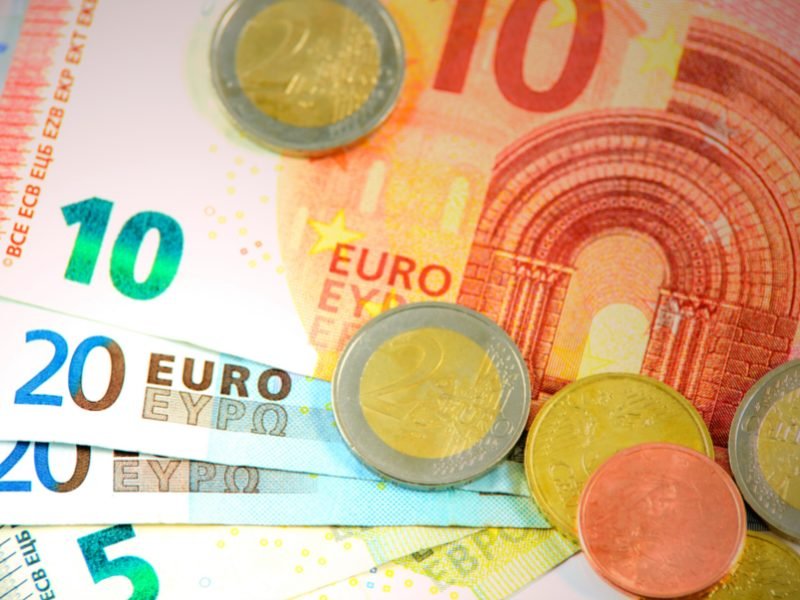 Most gas stations will allow you to pay by card, but you should always carry some cash just in case.
If your credit card is not accepted or the card payment system is simply out of service (as has happened to me!), you don't want to be stuck with an empty tank, so make sure you withdraw some euros for emergencies.
You'll never be sad about having an extra 20 or 40 euro on hand in case things go awry.
Important Driving Rules in Sicily
Driving in Sicily isn't particularly complicated, as long as you are aware of a few specific rules.
Generally speaking, you should not have any trouble, especially if you come from any other country where you drive on the right side of the road.
To help you avoid the most common mistakes travelers make when renting a car in Sicily, here are a few important driving rules and laws you must be aware of.
Beware of Limited Traffic Areas (ZTLs)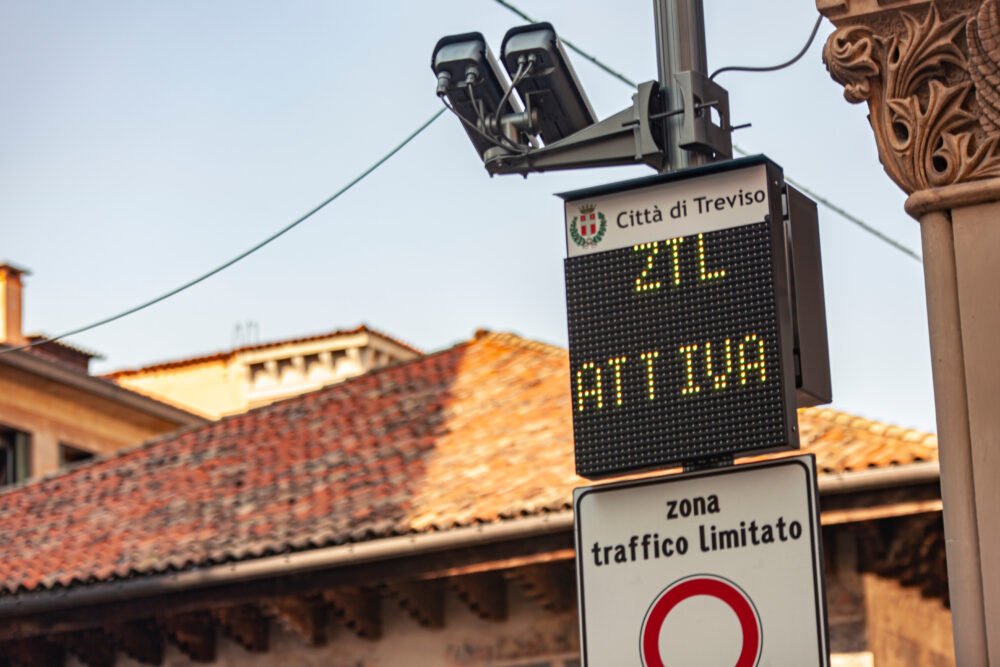 Ah, the ZTL, the foreign traveler's number one nemesis.
One thing that often gets tourists in trouble when driving anywhere in Italy, including Sicily, is passing through the so-called ZTL.
The acronym stands for Zona Traffico Limitato and means limited traffic area.
These areas are usually within the historical centers and limit through-traffic to local residents only.
ZTL are not always active, which can make things trickier.
However, you will always see a sign where a ZTL starts stating whether or not it is active.
If you see "ZTL Attiva," you'll have to find another way around.
If the sign says "ZTL Non Attiva," you're good to go.
Always double check the signs, and be warned: your GPS or Google Maps might be helpful tools, but even they may try to lead you through areas with a ZTL, so don't follow them blindly… or you may end up with hefty fees!
Many of these ZTLs are patrolled by camera, so you may end up with a surprise ticket in your inbox, even months after returning your rental car!
Parking can be quite difficult in the cities.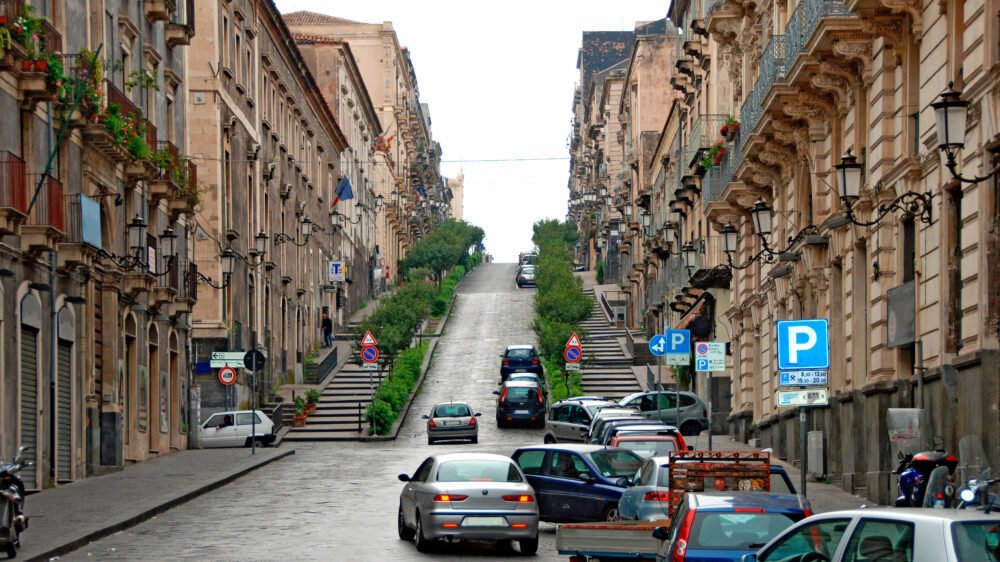 Another thing you need to watch out for when driving in Sicily is parking.
Let me start off by saying that finding parking in the biggest cities, especially in the city center, can be tricky (which might even be a bit of an understatement – Herculean feat may be a bit hyperbolic, but it feels more accurate).
Whenever possible, try to park a bit outside of the center and walk.
Lucky for you, Sicily's got enough beautiful scenery to make the walk a pleasant one!
Look down: the colors of the parking lot lines show whether they're paid or free.
As a rule, blue parking spots have a fee, white ones are free, and yellow ones are reserved for disabled people or unloading only.
You'll find machines where you can pay for parking within a few meters, but you'll need to carry coins for these (to reiterate our driving tip about always carrying cash above).
As an easier option, you can download the EasyPark app before you arrive in Italy so that you can pay with your phone.
If you see no line, check for signs around, but make sure you never park in front of a "passo carrabile," or you'll get a fine.
These are clearly marked on the gates or doors and are common for garages.
Be aware of road tolls.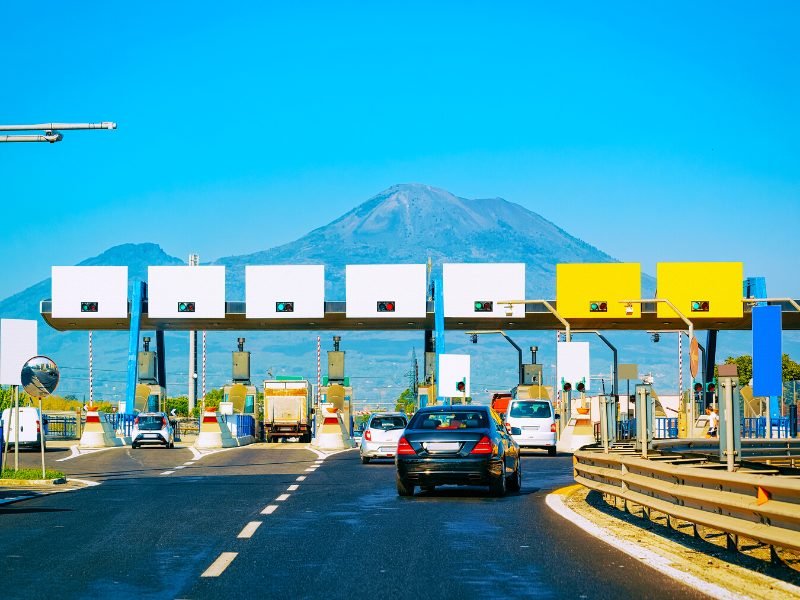 While many Sicilian roads are free to drive on, you'll have to pay tolls when driving on the large motorway. But how to spot one?
You can easily recognize motorways as they are signaled with the letter A (abbreviated for Autostrada), and the signs are on a green background.
You'll always pass through toll booths to access the motorway, and this is where you need to pay attention.
You'll notice a few different booths with different payment methods, so be sure to follow the signs.
The yellow sign reading Telepass is for people who have the Telepass system in their cars.
If you have a Telepass, the system allows you to drive right through the booth while paying the toll directly from a bank or credit card.
If you don't have the Telepass system, you won't be able to drive through these booths… at least not without getting fined!
As a general rule, if you're a tourist, avoid the Telepass lanes like the plague!
The other booths allow you to grab a ticket and pay by card or cash.
The way this works is that you pay by the distance you drive.
You always take a ticket when entering the highway, which you will need to present at the exit booth to pay the corresponding amount.
You can usually pay by card at most toll booths, but some may only take cash, so always bring some change.
Exact change is best, so keep a varied selection of some euro coins on hand, too!
Most toll booths are automatic, but you may occasionally find manned booths.
Always adhere to speed limits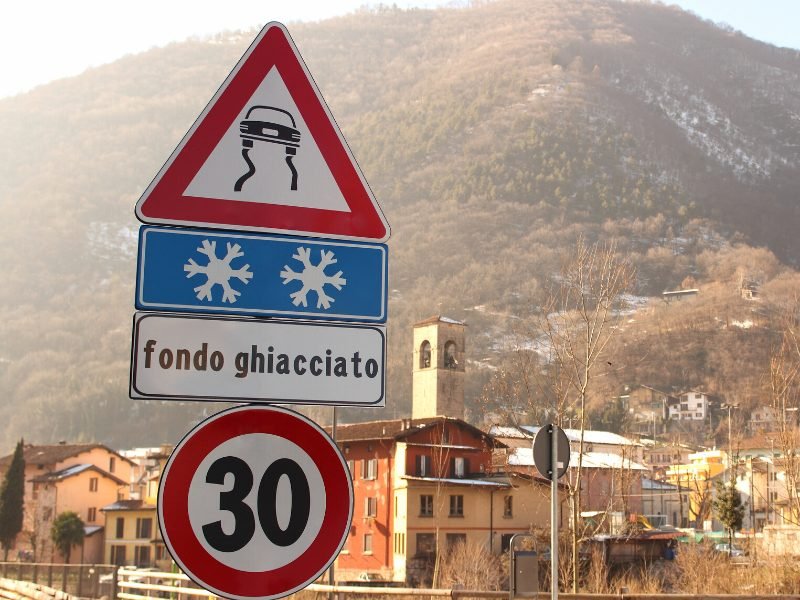 This one's probably obvious, but it's worth mentioning anyway.
Respecting speed limits will spare you a lot of headache and some hefty fines, so always check to make sure you're driving under the posted limit.
As a general rule, the maximum speed is 130 km/hr on the toll motorway, 110 km/hr on the slightly smaller highway, 90 km/hr on regular roads outside inhabited areas, and 50 km/hr inside inhabited areas.
However, always check posted signs, as they may differ slightly in certain areas, or there may be a speed trap where things slow down momentarily (such as when driving through a town) before speeding back up.
Aside from sticking to the speed limits, you must be aware of speed cameras which can fine you automatically.
In Italian, these are called autovelox and are always signaled several meters in advance.
Never drink and drive.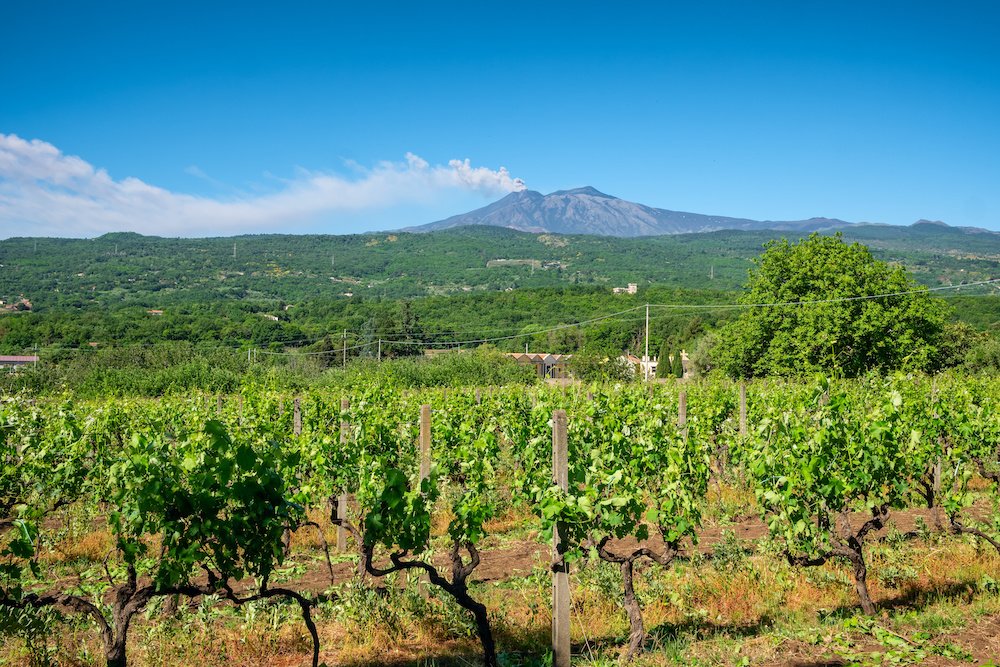 Lastly, this should also go without saying, but don't (seriously, don't) drink and drive.
Keep in mind that the legal alcohol limit for driving in Italy is 0.05%, which corresponds to one or two glasses of wine — but exactly how much depends on a variety of factors.
Note that for Americans, this alcohol limit is even stricter than it is back home, where the legal limit for your BAC (blood alcohol content) is 0.08%!
Your blood alcohol level depends on many factors, from the type of drink, size of the drink, time you wait between or after a drink, and whether you drink on an empty stomach — just to name a few.
To stay within the limit and be safe, avoid alcohol entirely or stick to just one glass of wine with your meal.
After all, if you are an oenophile — amateur or advanced — you can't travel to Italy without trying the local wine.
Plus, Sicily is known for its wines, such as the famous Nero d'Avola and the fantastic wines of the Etna region.
Just make sure you factor in a nice, leisurely break after having a drink, perhaps taking a long stroll to sober you up a bit before getting back in your rental car, for everyone's safety!
Navigating the roads can be somewhat tricky.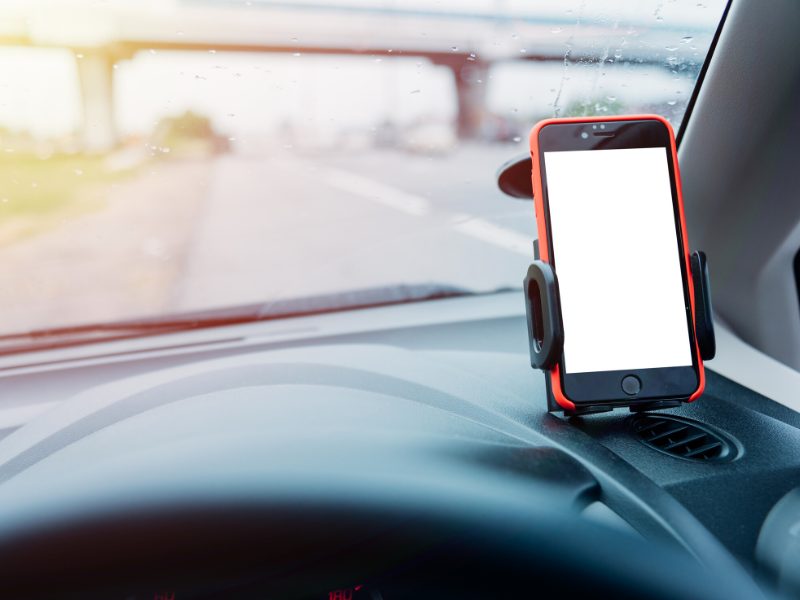 Unless you're one of those lucky travelers blessed with a supernatural ability to find your way around (seriously, I'm jealous), you'll probably need a little help, especially when visiting smaller towns on the island.
The two most common options to get around are with a GPS in your car (which you should confirm when booking your rental car), or by using Google Maps or some other online map service on your phone.
If using Google Maps or something else like Maps.me, be sure to download the offline map for the region so that you won't get turned around if you don't have data and you make a wrong turn.
However, don't rely too heavily on these systems. While they are great to get you around, they can also get things wrong.
Always look at the signs and check whether it makes sense to follow the map or GPS.
This is especially important when driving in the city, where you may come across limited traffic areas (ZTLs) and your GPS insists on forging ahead anyway.
Don't blindly listen to it; always pay attention and follow what your eyes are telling you, not your GPS.
Best Time for a Road Trip in Sicily
There's no bad time for a Sicily road trip.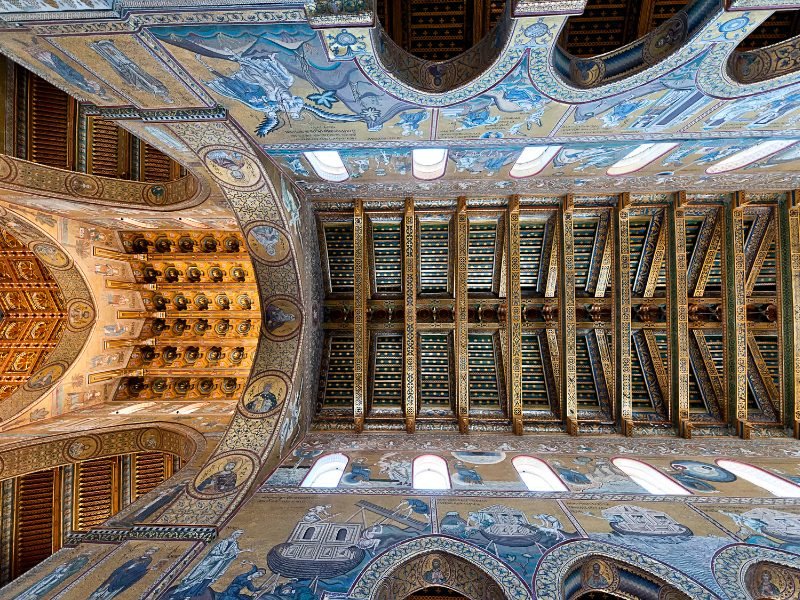 Great news! Sicily has pretty good weather year-round, so you really can't go wrong here.
What you do need to take into account is how crowded the island will be as well as what kind of weather you are hoping for.
The peak season runs from mid-June through the beginning of September, so as you might expect, this is when renting a car (along with everything else) in Sicily is more expensive.
A road trip in Sicily in winter may not be the best for swimming and sunbathing, but it can be nice for a cultural trip based on sightseeing the cities, enjoying the local gastronomy, and visiting cute towns.
The weather's still pleasant enough to enjoy walking around, and you'll have more places to yourself without all the summer tourists!
However, the shoulder season (spring and fall) are arguably the best of all worlds.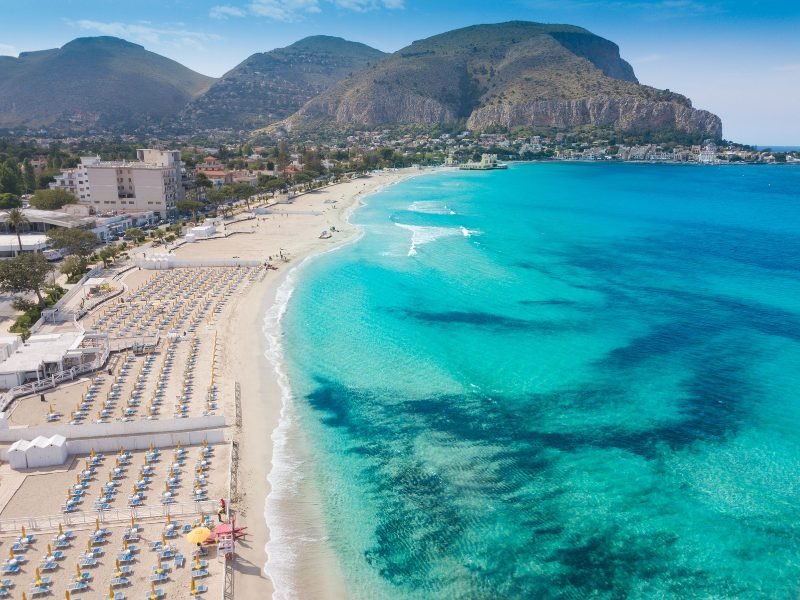 For my money, though, the best combination of pleasant weather and fewer tourists is in early spring or late fall.
Late March to mid-April and all of October are ideal months for a road trip to Sicily.
Once November rolls around, the weather starts to turn for the worse and many seasonal establishments close up shop or seriously reduce their hours until the spring season starts.
(Editor's note: Take it from someone who planned a honeymoon to Puglia in November…)
Places To Discover on a Road Trip to Sicily
Renting a car in Sicily lets you get off the beaten path!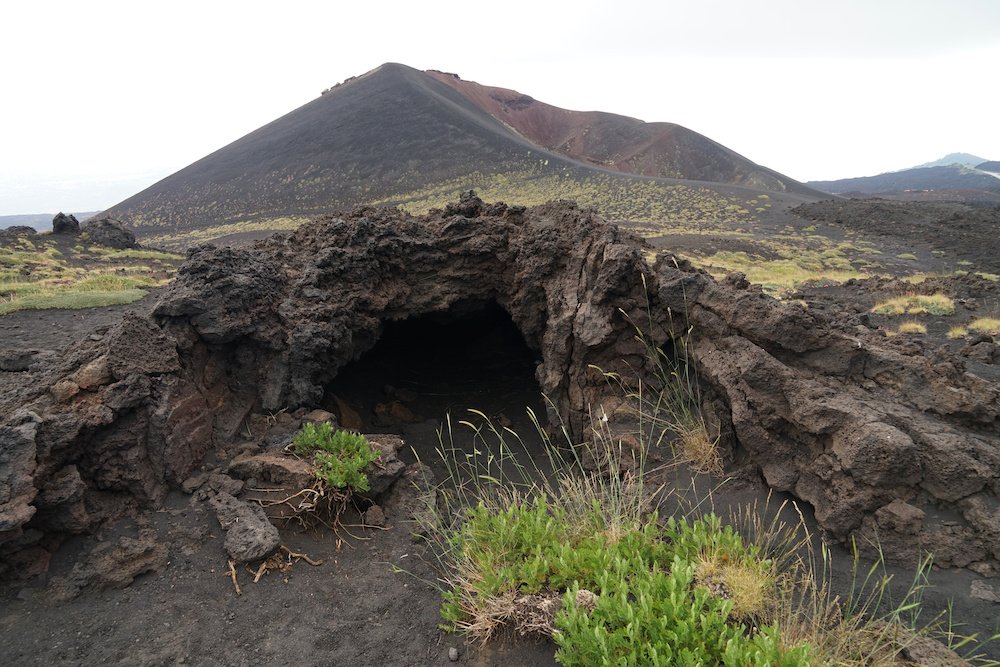 The best part of driving around Sicily is exploring places you'd never get to with public transportation.
You can discover charming small towns like Sambuca di Sicilia, Niscemi, Scicli, Marzamemi, and Scopello.
Even better, renting a car in Sicily allows you to easily explore national parks and preserves, including the Etna National Park, Nebrodi National Park, and Riserva Naturale dello Zingaro.
These are often hard to get to with public transit or require a pricy tour in the case of Etna.
Plus, it brings you to Sicily's most remote beaches and towns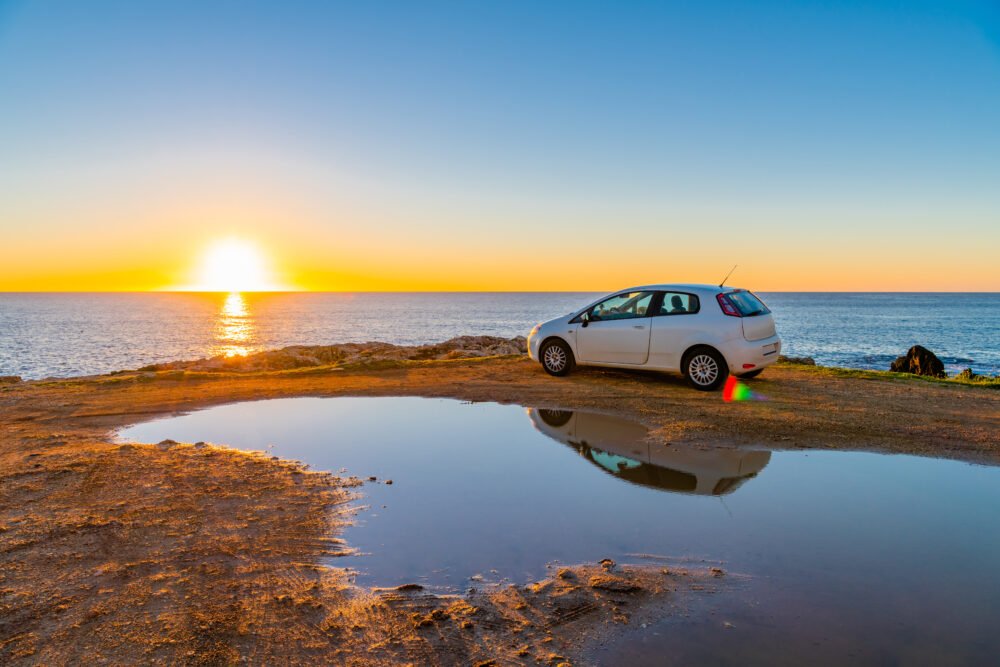 Lastly, if you're really looking to get away from it all, you can even discover hidden beaches and coves you'd never get to by bus.
(We've written about them in these posts about beaches near Taormina, beaches near Palermo, and beaches near Catania!).
It'll also allow you to visit dozens of darling Sicilian beach towns that are otherwise a pain to get to by public transit.
***
If you were on the fence about renting a car in Sicily, I hope this guide gave you the information you needed to make your decision!
If you do decide to rent a car, do your research!
Be sure to read the most recent reviews of the rental car agencies you're looking at (luckily, Discover Cars makes this easy) and opt for full coverage for extra peace of mind.
However you choose to do it, a trip to Sicily is the experience of a lifetime!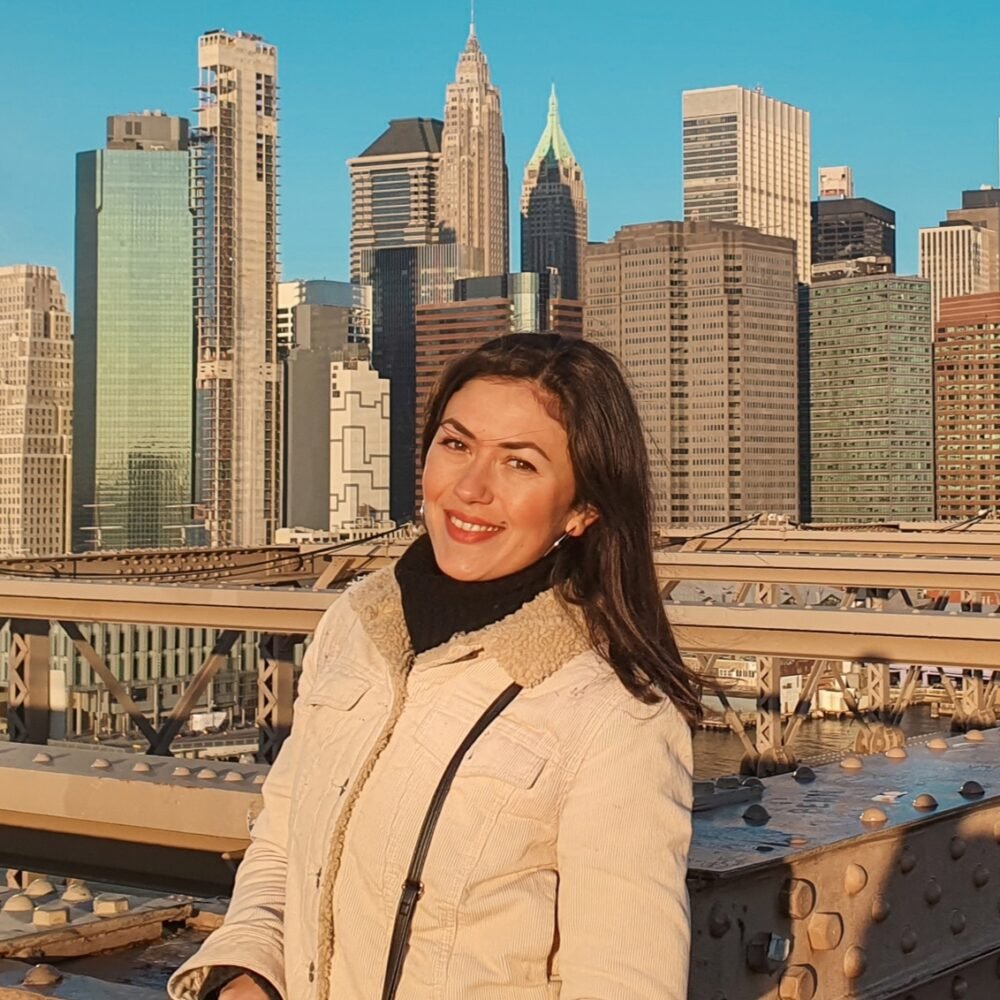 Roxana is a Romanian-born freelance travel writer who has lived in Italy for over 15 years. She has a Master's in Journalism and a Bachelor's in Film Studies. Her mission is to find hidden gems, even in the most popular travel destinations, and to inspire people to explore new places and cultures with the same curiosity! When she is not traveling, writing, or planning her next trip, she is either binge-watching TV shows or reading books.