There's no denying that in a lot of the world, mass tourism is a serious problem.
Many beautiful destinations are buckling under the weight of their own popularity, as they struggle to maintain the pristine landscapes and conserve wildlife.
But equally so, there are also countless destinations that prioritize ecotourism and conservation and minimize their environmental footprint.
These places excel at offering travelers an opportunity to support the natural environment and preserve it for future generations to enjoy.
From staying in jungle lodges in Peru and Belize to exploring the underwater world through scuba diving, there are so many ways to interact with the natural world that leave the environment like you found it, or even better.
I've asked some eco-minded travel bloggers to recommend some of the best ecotourism destinations around the globe that are truly making a difference through their approach to conservation and responsible travel.
Here are a few of their favorite recommendations for responsible travel around the globe.
Visit the most 'biologically intense place on Earth' in Costa Rica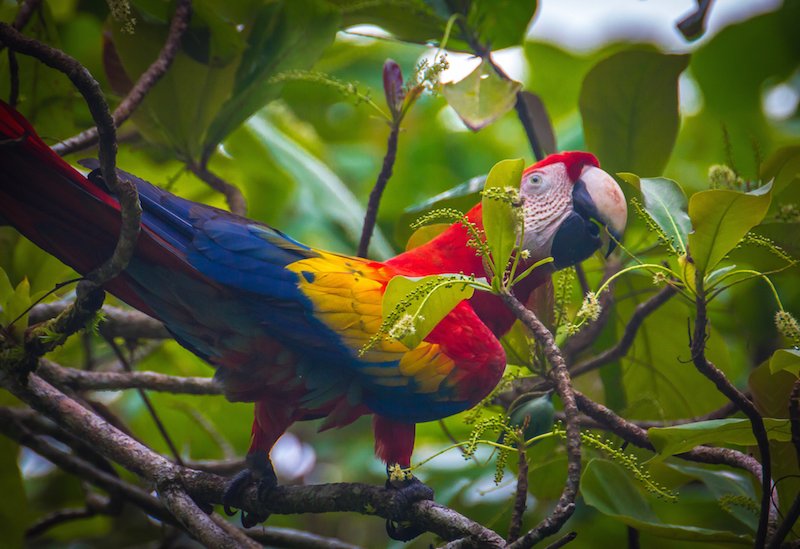 Note: This post contains affiliate links, which means I may receive a small commission if you purchase something through one of these links. Thank you for supporting the free content on this site! For more information on affiliate links and cookies, see my disclosure page for more details.
By Bret and Mary of Green Global Travel
Created in 1975 and located in the southern part of the country on the Osa Peninsula, Corcovado is the largest national park in Costa Rica.
Described by National Geographic as "the most biologically intense place on earth," Corcovado National Park is a haven for bird-watchers, hikers, and wildlife photographers alike.
You can find 13 different ecosystems within the 164 square mile park's boundaries.
It's one of the few remaining large areas of lowland tropical rainforests in the world, and also boasts extensive hiking trails through highland cloud forest, mangrove swamps, and sandy beaches.
Corcovado is packed with wildlife, including four different monkey species, sloths, anteaters, poison dart frogs, collared peccaries, and more.
There are some endangered plant and animal species as well, and the eye-catching scarlet macaw can be found in this park.
It's also home to rare species such as the Baird's Tapir, jaguars, and Harpy Eagles, with whales, dolphins and other marine mammals often seen offshore.
Birdwatchers will have a field day there, and travelers can stay at one of the campsites within the park or eco-lodges such as Casa Corcovado Jungle Lodge, which lies right on its boundaries.
This is a great thing to do in addition to taking horseback riding tours Costa Rica style, etc!
Swim with wild dolphins in Akaroa, New Zealand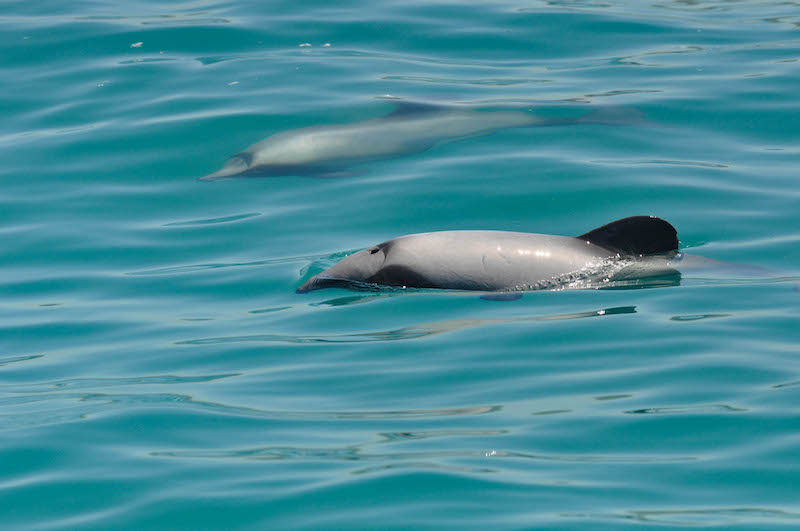 By Nadine of Le Long Weekend
Native to New Zealand, Hector's dolphins are an endangered species, with only around 7,000 remaining in the wild.
These playful dolphins are the smallest dolphins on the planet and they can only be found swimming in the waters surrounding the South Island of New Zealand.
The Banks Peninsula near Christchurch has around 900 resident dolphins, making it the largest population of Hector's dolphins in the world.
The dolphins have a safe haven at the entrance to the Akaroa Harbour – which is an official marine reserve.
Black Cat Cruises offer nature cruises and swimming with dolphin experiences leaving from Akaroa Township.
They're not unique in this respect, but what makes them stand out is their devotion to conserving Hector's dolphins, as well as white-flippered penguins (an endemic bird that is also endangered), and their environment.
Their efforts have been recognized when they became New Zealand's first eco-tourism operator, and they still set the standard for other operators in the country.
They commit resources to education, advocacy, and research, with a portion of each ticket sold going directly into a community fund.
They sponsor Sea Week as well as supporting the Quail Island tree-planting project. But they don't just give back in a monetary sense.
They practice what they preach by being conscious of their own impact on the harbor and environment, and they actively work to minimize this wherever possible.
Most importantly, they are incredibly respectful of the animals they work with also.
The body language of the dolphins is carefully observed before they decide to stop the boat.
There is absolutely no chasing or baiting of the dolphins, they are free to interact at their own will.
And being naturally curious creatures – the dolphins do oblige!
Trek in the Cardamom Mountains of Cambodia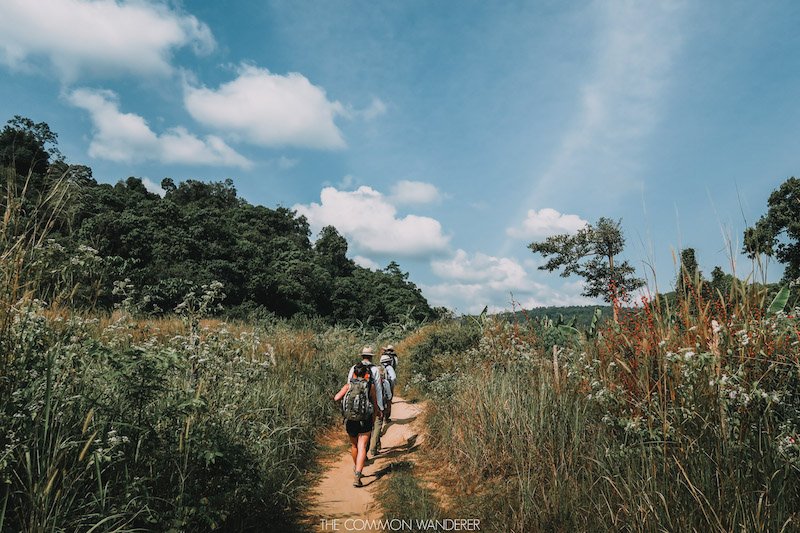 By Miranda & Mark of The Common Wanderer
For an incredible ecotourism destination, you really can't go past the Chi Phat community-based ecotourism project in Cambodia.
Nestled in the lush Cardamom Mountains (which also happens to be one of the last remaining wild elephant corridors in Asia) the area was once the last stronghold of the catastrophic Khmer Rouge regime.
Fleeing soldiers hid in the mountains long after the regime had 'officially' ended.
The awful impact of the regime left the impoverished community with little choice but to turn to illegal logging and poaching of the abundant wildlife (elephants, big cats, gibbons, and pangolin) in order to survive.
In 2007, the Wildlife Alliance approached the community with a proposal to transform it into a community-based tourism project.
The main vision was to educate and assist the local community to support themselves on tourism rather than animal trafficking.
Today, those same villagers are wildlife experts, leading tours through the thick Cardamom jungle, or working as homestay operators and chefs, or conservation staff.
All accommodation is allocated on a fair homestay basis to distribute wealth sustainably, and the community works tirelessly to protect and educate about the wildlife they once hunted.
Chi Phat is an outdoor lover's paradise, with jungle treks, waterfall spotting, cave-exploring, kayak and bicycle tours, and wildlife/bird watching all on offer.
For three days, we trekked through the jungle, slept in hammocks under the stars, ate delicious meals made from forest vegetables, learned local survival tricks (like drinking water from vines!) – and even had a scarily close encounter with wild elephants.
Having epic adventures while knowing we were supporting a community that had turned its fortunes around was incredible – it was the absolute highlight of our 4 months in Southeast Asia!
Help save the rhinos in Uganda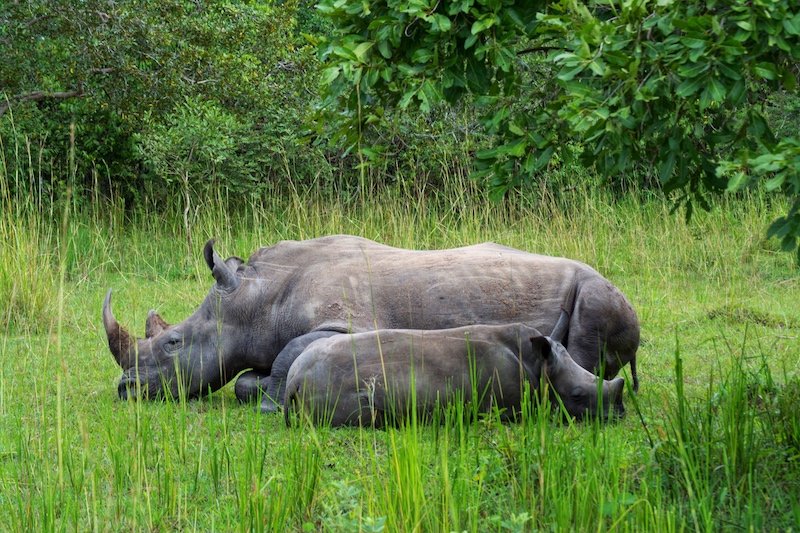 By Abbie of Speck on the Globe
Africa is the destination to travel for responsible wildlife trips, and while animals on safari seem abundant, conservation efforts are paramount to keep the continent biodiverse.
Rhinoceros are an endemic species in Africa and Asia but because of poaching, they are a threatened species.
100 north of Kampala, Uganda is the Ziwa Rhino Sanctuary, a re-introduction project that is committed to growing the wild rhino population in Uganda.
This is the only place to observe these animals in the country, with 22 rhinoceros in the reserve.
These treks are done on foot, as a day trip, to see these animals in their natural habitat at a safe distance for both the animal and visitor.
Conservation is the priority at the sanctuary. They have partnered with Rhino Fund Uganda to create a space where white rhinos can live peacefully.
We had the chance to spot a mother and infant rhino when on our trek and it was incredible to see the two interact with each other in the wild.
There was no one else around except for our small, quiet group, so our ranger remarked it was a lucky encounter.
What a special experience to sit in the small clearing and watch a mom and her baby nap, feed, and play.
Protecting these species has a domino effect that positively impacts other mammals, birds, reptiles, and insects that interact with rhinos.
Ski sustainably in South Tyrol, Italy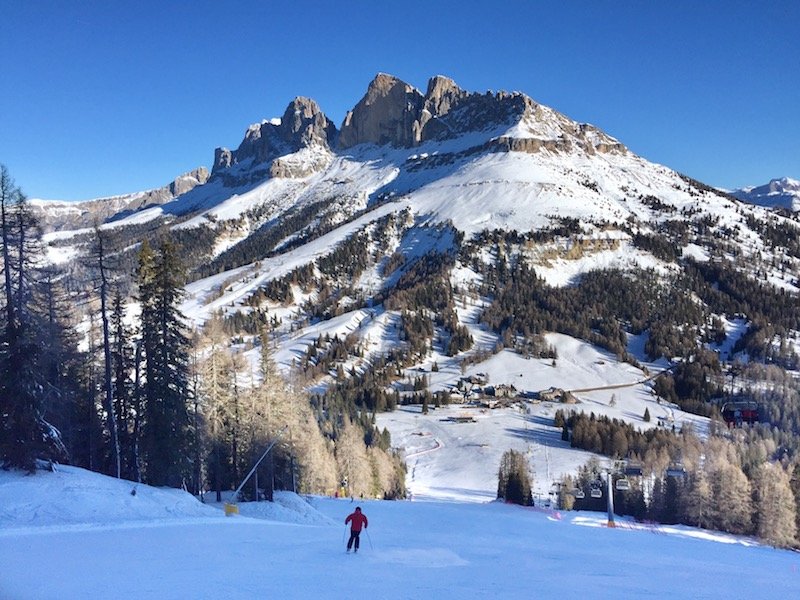 By Mike of 197 Travel Stamps
The Ski Resort Carezza Ski in South Tyrol is situated right in the heart of UNESCO World Heritage site of the Dolomites in Northern Italy.
To best protect the fragile environment of the Alps, the operators of the ski resort and conservationists are working closely together.
Sustainability has been an important issue for ski resorts in South Tyrol for years and currently, 98% of the ski areas are powered by electricity from renewable energy sources.
In addition to the conscious choice of the energy sources, Carezza Ski has made several other investments and adaptions to reduce its ecological footprint.
All the water used for snow generation comes from storage lakes which are filled up naturally by rain during the summer months.
Most snow cannons are supplied with water from the lakes through self-compression due to their strategic location without the need of electric water pumps.
The construction of a new cable car has also helped reducing traffic on a highly used mountain road.
Now, the skiing and hiking area can be reached from the town center without a car within ten minutes.
Carezza Ski has also teamed up with the Arosa ski area in Switzerland to jointly test and develop energy-saving measures and initiatives.
Some examples are the development of new generations of snow cannons, new slope preparation techniques and the constant testing of new ways of utilizing solar energy in an area with over 300 sunny days per year.
See wild leopards in Yala National Park, Sri Lanka

By Paul and Karen of Global Help Swap
Yala National Park is the second largest park in Sri Lanka and sits right on the Indian Ocean.
It is an important sanctuary for countless birds, reptiles and leopards (some of the highest densities in the world).
Yala combines a strict nature reserve with a national park. It is divided into 5 blocks, two of which are open to the public.
The protected area of the park is nearly 130,000 hectares of land consisting of light forests, scrubs, grasslands, and lagoons.
We were lucky enough to visit this natural paradise in 2015 with a leading conservationist.
He showed us how the UN and other leading bodies are helping preserve Yala National Park by working with local farmers.
They are helping protect the farmers' animals from leopards by building strong cages that the leopards can't penetrate.
This has greatly reduced attacks on leopards by farmers in the area!
As well as leopards which we managed to see, Yala is home to elephants, water buffalo, sloth bear, and crocodiles.
Most hotels are just outside the park but there are two lodges just near the entrance giving tourists unrivaled access to the wildlife.
On one afternoon we had deer, wild boar, crocodiles, and monkeys visit us all within 5 meters of our swimming pool!
Ready to book your trip? The best time to visit is between June and September.
Volunteering to protect sea turtles in Pulau Tioman, Malaysia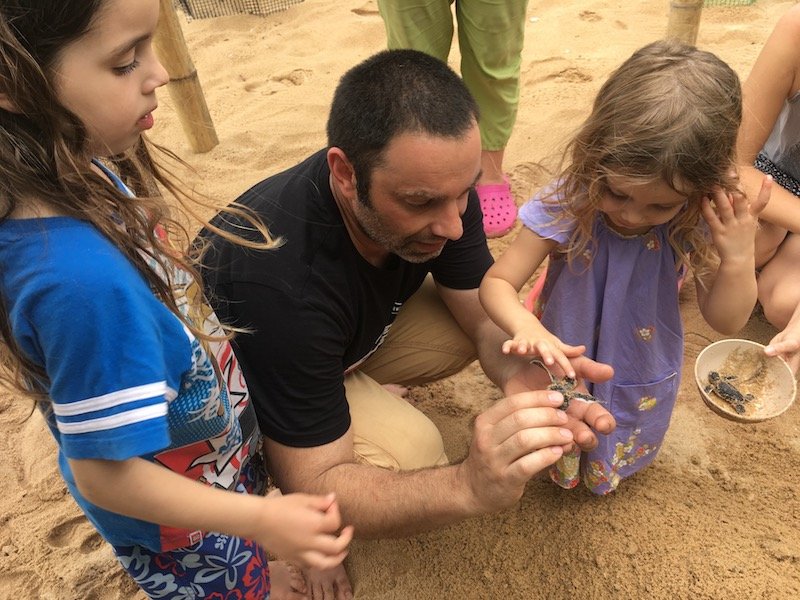 By Emma of Small Footprints, Big Adventures
Pulau Tioman in Malaysia is a stunning island, blessed with beautiful beaches, coral reefs, and mountain ranges.
My family and I loved visiting Tioman and volunteering with the Juara Turtle Project (JTP), an NGO formed to protect the two remaining turtle species that come to nest there.
Volunteers and staff work together to patrol Juara Bay and nearby nesting sites, transferring eggs to their hatchery and releasing the baby turtles once they emerge.
The project is also involved in education for groups and the island community, research work, and coral mapping.
Once four different species of sea turtles nested on Tioman Island, but both the types of turtles and the number of nesting sites have decreased due to human interference.
JTP is working hard to help the remaining mother turtles have successful hatchlings, and they run an excellent volunteer program that is open to families with young children.
We all really enjoyed supporting their work and learning about sea turtles together.
We were able to experience all the tasks that help JTP run smoothly, as well as meet other passionate people from all over the world!
Our week there was a real highlight of our travels, especially when we got to see the baby hatchlings scurrying to the water.
Juara Bay is on one side of Tioman Island that is relatively untouched. We were just amazed at the natural beauty there.
The bay is calm, safe and clear for swimming and snorkeling, and there are also wonderful hikes to waterfalls and a mangrove forest that we enjoyed kayaking through.
Seeing first-hand how much work is needed to help sea turtles left us determined to stay involved!
Snorkel sustainably in Bonito, Brazil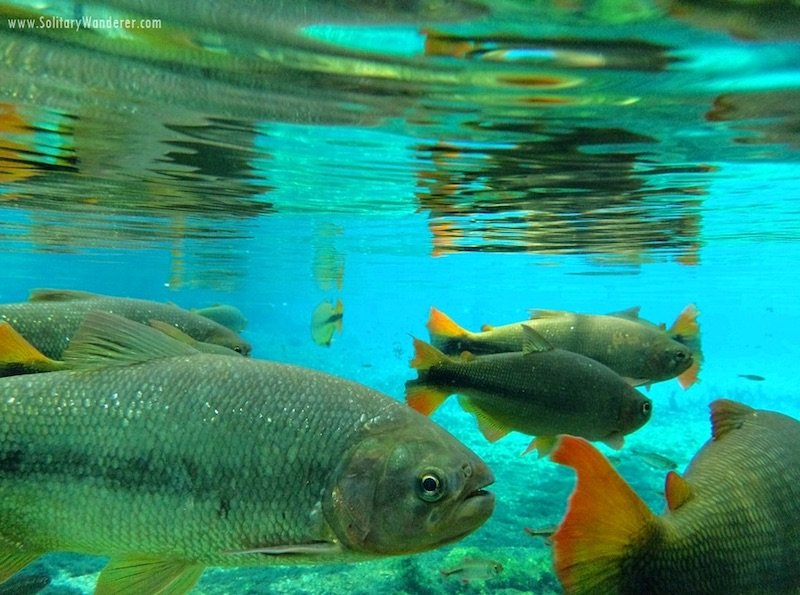 By Aleah of Solitary Wanderer

One of the best examples of ecotourism and responsible tourism done right is the small town of Bonito in Brazil's Mato Grosso do Sul state.
It is actually one of the top ecotourism destinations in the country, and having gone there myself, I could see why.
Bonito has a number of natural attractions and adventure activities.
You can go snorkeling in the crystal clear waters of Rio da Prata, see the incredible stalactite formations in Abismo Anhumas, watch the brilliantly colored macaws in Buraco das Araras, and so much more.
The best thing about Bonito? It strictly enforces sustainable tourism practices.
When going to Rio da Prata, for example, big groups aren't allowed.
Small groups of up to 6 or 7 persons go one at a time, trekking through the jungle and then ending up at the river for snorkeling.
The result? A pristine river clear of any trash and full of fish. It's like swimming in an aquarium!
Bonito's efforts have been noticed. It has already won the Best Destination for Responsible Tourism award.
When it comes to taking care of its natural resources, Bonito is definitely ahead of everyone.
Support the green village of Khonoma in Nagaland, India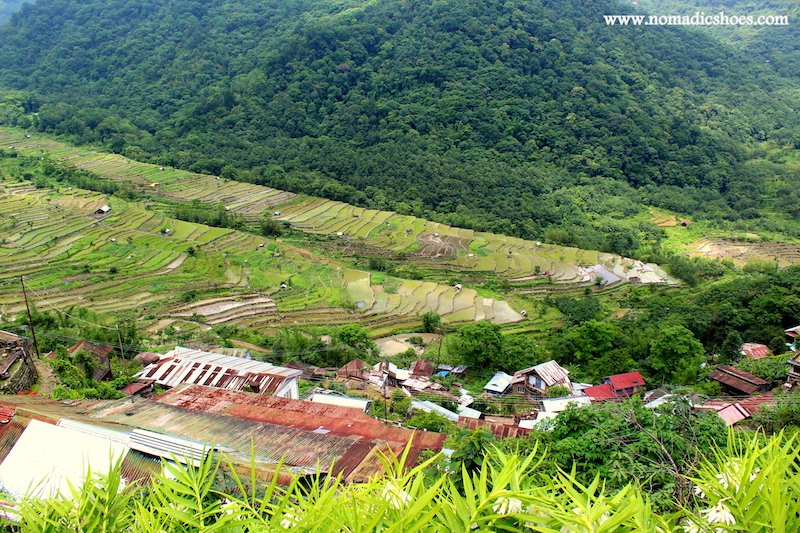 By Suman of Nomadic Shoes
Blessed with rich flora and fauna, Khonoma is a beautiful settlement of Angami-Nagas, an indigenous warrior tribe of Nagaland in India.
Twenty km from Kohima, this quaint village in Dzokou Valley is a forerunner in changing the game in environmental preservation practices.
One will surely be surprised to see how age-old traditions and ways of life co-exist with a fast-influencing Western culture. So has the tribal belief system, influenced by Christianity.
While you're at it, savor the traditional cuisine (if you can bear the smell of bamboo shoots), hike down to the terraced farmlands, sit with village elders, and listen to the stories of this warrior-clan.
Tourism is really slow in Nagaland, as not many venture out to this conflict-prone part of Northeast India.
It is only around the Hornbill Festival that tourism increases, and that is a blessing in disguise for travelers like me – who travel far in search of nature and everything natural and less exploited.
Though a predominately hunting tribe, Khonoma has come a long way to become an eco-village.
In 1998, in order to protect the environment, the village council established the Khonoma Nature Conservation and Tragopan Sanctuary which covers an estimated area of 75 square kilometers.
Over the last two decades, there has been a decline in deforestation and poaching.
Hunting and logging are completely banned from the area to save the endangered Blyth's tragopan, a beautiful red and gray species of pheasant.
Try glamping in New Zealand's rainforest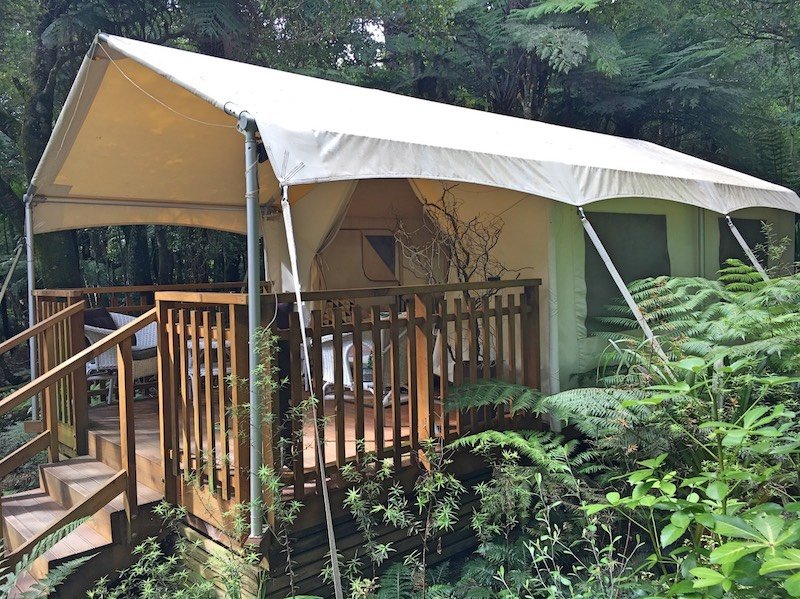 By Kylie of Our Overseas Adventure

Glamping at Highfield Forest Retreat in the middle of lush rainforest in Northland, New Zealand is an incredible experience that has a small eco-footprint.
The facilities are completely off-grid with no electricity and the lighting is provided via solar power.
A small utilities block with a compact kitchen and seating area was originally a shearer's hut that's been upcycled and furnished with cool retro decor.
Exploring the forest and admiring the beautiful bush is the main activity here, there's a small track taking you down to a pristine natural stream.
The stream also feeds an outdoor bath where you can lie back, relax amongst the trees and listen to the birdsong all around.
Highfield Forest Retreat is situated next to Department of Conservation land and is located within a Kiwi bird conservation area.
These birds which are endemic to New Zealand are endangered, so there are strictly no dogs permitted and traps are set to catch rodents and other pests that threaten Kiwi nests.
If you're lucky you might even hear the nocturnal calling of the Kiwi from your tent!
If you're looking to venture further afield a short drive takes you to the amazing Waipoua Forest where you can visit the 2,000-year-old Tāne Mahuta kauri tree, the largest and oldest in New Zealand.
It's over 50 metres high and almost 14 metres wide. There's plenty of tracks in the area if you want to hike amongst the forest and do some more exploring.
Skip the elephant ride and see elephants ethically in Thailand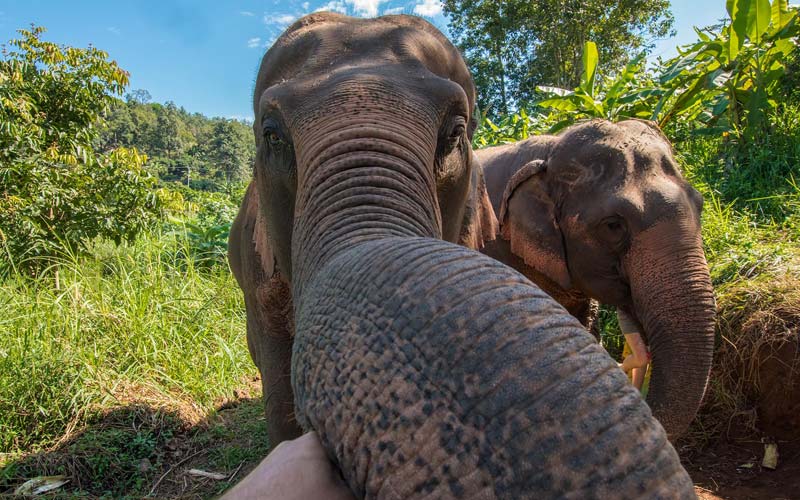 By Slavi of Global Castaway
The story of Thailand and its national animal – the elephant – is a dark and sad one.
Just a hundred years ago, there had been an estimated count of 100,000 wild or domesticated elephants in the country; nowadays they are less than 5m000, and 3,000 of them are "working" in the tourist industry.
A lot of people have "riding an elephant" on their bucket lists without realizing how much they harm the animals by doing it.
Our desire for an exotic selfie on their backs dooms those majestic creatures to a life of pain and misery.
And here comes the Elephant Nature Park, an elephant rescue center situated in the jungles of Chiang Mai, with a mission to buy and shelter abused elephants.
However, buying and feeding an elephant is not a cheap thing to do, so they had to invent a unique and ethical business model, that is not only fun and respectful for the animals but also creates lifelong memories for the tourists.
By picking one of their programs, you buy yourself a day (or more) to accompany, feed, and even bathe those gentle giants.
Visitors love it so much that the Elephant Nature Park's schedule is booked for months ahead.
Actually, their business method is so successful that many other organizations started to copy it, thus increasing awareness about elephant abuse and making the world a little bit better for those cute creatures.
Support indigenous diversity in Chiapas, Mexico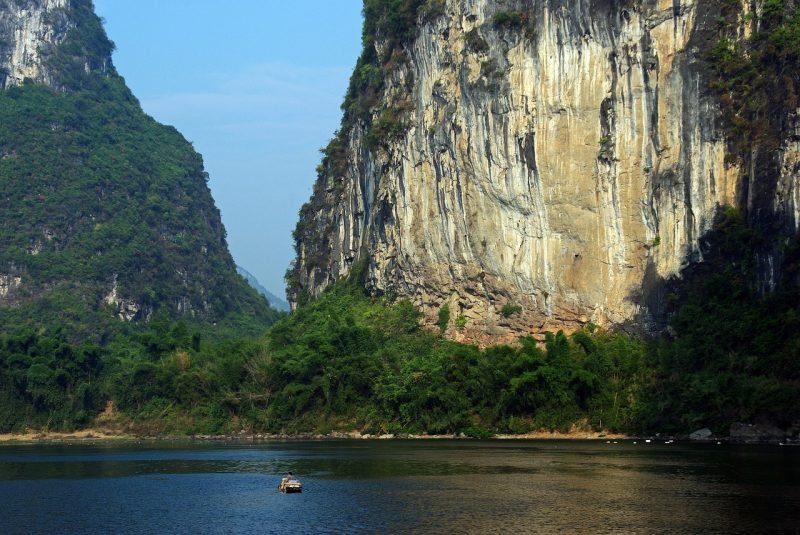 By Claudia of My Adventures Across The World
Too often we think of responsible tourism only in relation to the use of animals in the tourism industry, or with reference to environmental protection.
Yet we should not forget that one of the biggest impacts that tourism can have is on the lives of people, on their culture and identity.
A lot of cultures are slowly disappearing, masses of people attracted by the easy (and typically not long-term) money that tourists bring in.
Minority groups and indigenous peoples often become a tourist attraction, their culture and way of life little by little devoid of value, and literally just used for the entertainment of Western travelers.
But tourism can also have a positive impact on the conservation of the culture of indigenous people, by way of allowing people to have a real appreciation of the lives of others.
A place where this is done in a completely responsible way is in Chiapas, Mexico, in the surroundings of San Cristobal.
A few tour companies have hired local guides who take tourists to small cities such as San Juan Chamula and Zinacantan, where the Tzozil Maya communities live.
There, it is possible to visit the local churches and observe (though never photograph or film) the religious ceremonies, which combine a mixture of Catholic beliefs with Maya rituals.
Visitors are taken to the head of the community, as well as to local cooperatives where women work hard to continue their traditional occupation, such as weaving.
The tour also includes visiting a local family and home, giving insights on a way of life that, though strikingly different from the one we may be used to, is full of significance and worth preserving.
It's a fantastic way to create bridges and bring closer two completely different cultures, showing that there is great value in the differences and that we can always learn from each other.
Trek South Africa's fantastic Otter trail
By Campbell and Alya of Stingy Nomads
There are hundreds of national parks and nature reserves in South Africa that offer great wildlife experiences. One of our favorites is the Garden Route National Park!
There are several day and multi-day hiking trails in the park including the famous Otter Trail, one of the world's most scenic hiking routes.
It's a 5-day, 45 kilometer hike with overnight wooden huts, no electricity, not hot water, and no cell phone reception.
Only 12 hikers are allowed on the trail daily, and walking, cooking and sleeping is allowed only in designated areas.
The trail goes along the coast line and from time to time goes through the forest which gives hikers a great opportunity to spot both marine and land animals.
The most common animals to see on the trail are dolphins, Southern Right whales (between September and December), and seals.
You can also see the Cape Clawless otter, bushback (deer), genet, grey mongoose, baboons, monkeys, and many different birds.
Feeding animals, collecting marine organisms and fishing are strictly prohibited.
Rubbish containers are made that animals, mostly monkeys, are not able to open them. The trail and the facilities are very well maintained.
When hiking the Otter trail you feel like you're reuniting with nature.
It's a great way to have a break from the modern world, observe the beauty of the area, and enjoy simple things.
The trail is 50 years old and though it's very popular, the park managed to keep a perfect balance between being accessible to people and making sure there is no damage to the local ecosystem.
It cost $100 USD to hike the trail. Part of this money goes to maintenance of the trail and another part for conservation projects.
In addition to the positive impact on the ecosystem, the trail also creates jobs for local people living in nearby towns and settlements.
See the largest living thing on Earth – the Great Barrier Reef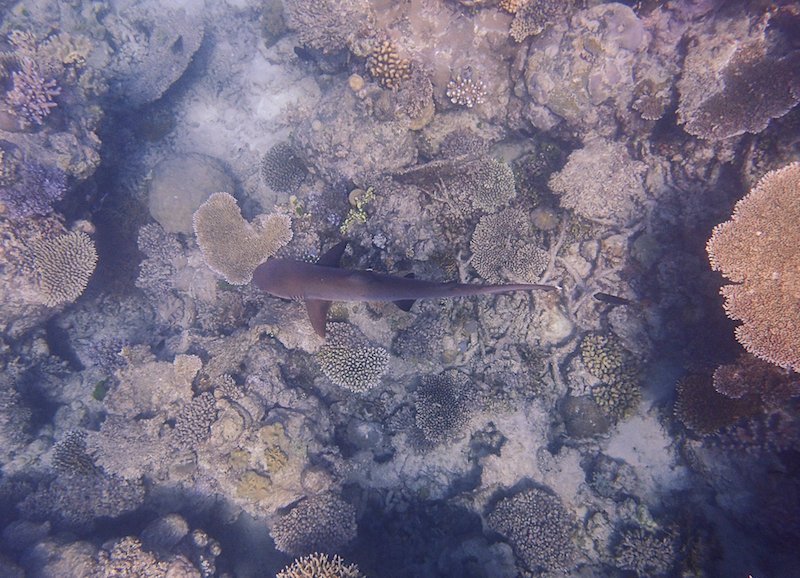 By Kate of Travel for Difference
If you didn't already know, the Great Barrier Reef is the largest living thing on earth – covering over 348,700 km² of the coral sea.
It's a part of this planet that is unlike anywhere else, though unfortunately for this beautiful ecosystem, it continues to suffer at the hands of man.
Aside from the fact that this reef is home to thousands of different marine species, the Great Barrier Reef is also a wall that protects Australia from landslides, tsunamis, and many other naturally occurring disasters.
In short, it's a vital part of this planet, to say the very least.
For many years, coral bleaching has been one of the biggest contributors to the destruction of the reef – with more than two-thirds being lost in these tragic events.
Without a doubt, climate change is one of the biggest culprits of its destruction… But unfortunately, there's more than just that!
Plastic waste, mass tourism, and chemical pollution are also some of the things that contribute to the reef's demise.
Many visitors to this world heritage site believe that they are adding to the problem by paying a visit, but I can assure you that if you visit responsibly, that's very far from the truth!
There are many sustainable companies offering tours to the reef, but my personal favorite is definitely Wavelength.
This company uses ocean-safe sunscreen only, is very much against single-use plastic, they educate you on how to snorkel in a way that keeps the reef safe (not stepping on the coral and keeping a safe distance to the wildlife) and all of the staff evidently care about the health of our beautiful ocean.
By visiting this place with the right company, you're allowing the tourism industry to speak up about the big issues surrounding the reef… So visit while you can!
Without us, the Great Barrier Reef would simply have no hope.
See birdlife in Trinidad and Tobago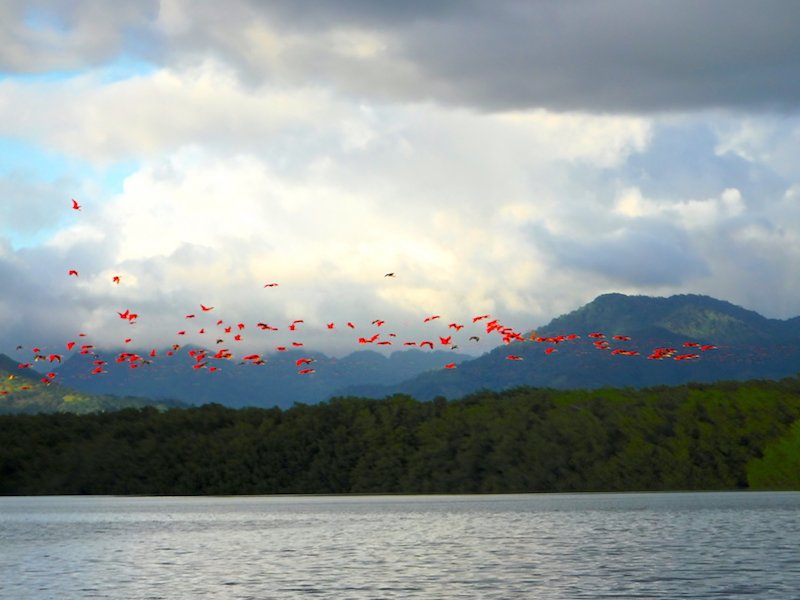 By Claire of Past the Potholes
Few places in the world offer as much biodiversity as the twin island nation of Trinidad and Tobago.
With over 470 bird species and 3,300 plant species, Trinidad has one of the highest densities of wildlife in the world.
Nature lovers will be happy to know that laws have been created to protect various endemic and endangered creatures and vast areas of the land remain undeveloped.
With dense jungle, savannahs, forests, wetlands, mountains and miles of coastline, there is a staggering variety of ecosystems available to explore.
Where should you go?
Take a boat tour through the mangroves at Caroni Bird Sanctuary to witness thousands of scarlet ibises, the national bird, returning home every evening at sunset.
Catch a glimpse of the West Indian manatee in the Nariva Swamp if you're lucky!
Head to Grande Rivière to witness hundreds of giant leatherback turtles coming ashore to lay eggs in their second largest breeding ground in the world.
The Asa Wright Nature Centre and Ecolodge is a haven for bird watchers, with 166 bird species recorded here.
Visit Tobago's Main Ridge Forest Reserve, the world's oldest protected forest and UNESCO World Heritage Centre.
Four times voted the "World's Leading Eco-Tourism Destination" by the World Travel Awards, this forest is home to many flora and fauna, including some found nowhere else in the world.
Or you simply go for a hike in the jungle. Countless hiking and biking trails can be found throughout the country leading the adventurous to rivers, gorges, waterfalls, deserted beaches and mountain ranges.
You just might encounter monkeys, parrots, iguanas, toucans, snakes and more. Find more things to do in Trinidad here.
Try ethical shark cage diving — hold the chum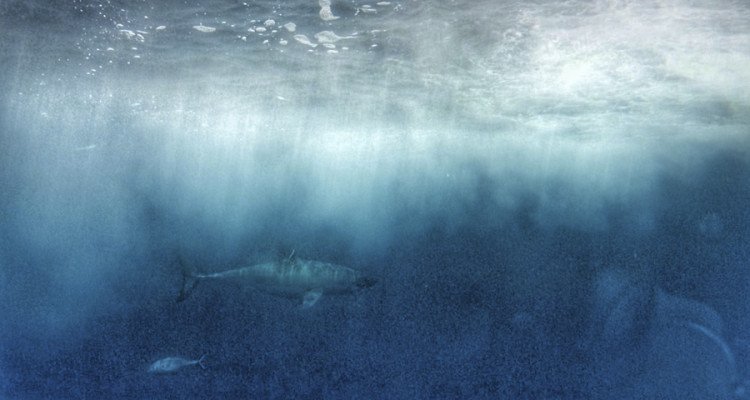 By Margherita of The Crowded Planet
Cage diving with sharks has been one of my dreams for a very long time.
But after having read reports on how it could alter shark behavior, and ultimately harm the delicate ecological balance of the ocean, I was convinced it would remain a dream forever.
In most cases, cage dive operators use chum to attract sharks to the dive boats – foul-smelling buckets of fish entrails and blood are thrown into the ocean.
The blood and the smell call sharks to the dive boat, and the abundance of blood in the water gives those 'bloody fangs' pictures that everyone wants to get.
The trouble is that with chumming, sharks associate humans with the idea of food – they smell chum, see blood and see humans, so you can understand what gets triggered in the shark's brain.
As a result, chumming has been related to increases in sharks attacks on people like surfers and swimmers.
Thankfully, ethical shark diving experiences are now on offer in South Australia, out of Port Lincoln.
One operator uses music instead of chum to attract sharks to the boat – and it works!
It's a lot harder to spot sharks using this method, but divers at least can be assured that it's a lot gentler and less invasive on the sharks.
By the way, are you wondering what kind of music sharks like? Heavy metal, of course!
Go "champing" in abandoned churches in England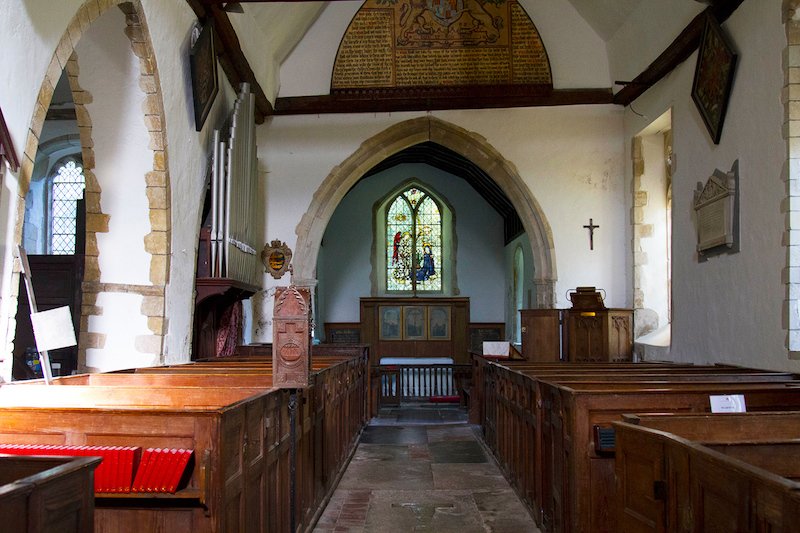 By LC of Birdgehls
If there's one thing that the UK has an overabundance of, it's churches. With attendance dwindling, many of these historic structures are no longer in use and they are rotting in their foundations.
Enter the Churches Conservation Trust, which a few years ago came up with a rather unique way to help fund the maintenance of these buildings.
They now rent out churches across England (and even in Scotland!) to groups, couples or even brave singles who fancy spending the night in one of these beautiful buildings.
By doing this you are effectively camping in the church… or "champing", as the practice has endearingly come to mean.
And how does this fall under ecotourism? There are no showers on site — most Churches are outfitted with composting toilets.
Breakfast is often provided at nearby cafés, or if provided is all sourced locally, so it pumps money back into these often very small communities.
And the CCT uses the proceeds gathered from "champing" to fund the ongoing maintenance of these beautiful old buildings.
Rather than being let to break down and crumble (and centuries of history alongside it), they are being preserved for future generations… and largely enjoyed by the current one!
Stay in an eco "igloo" under the stars in Portugal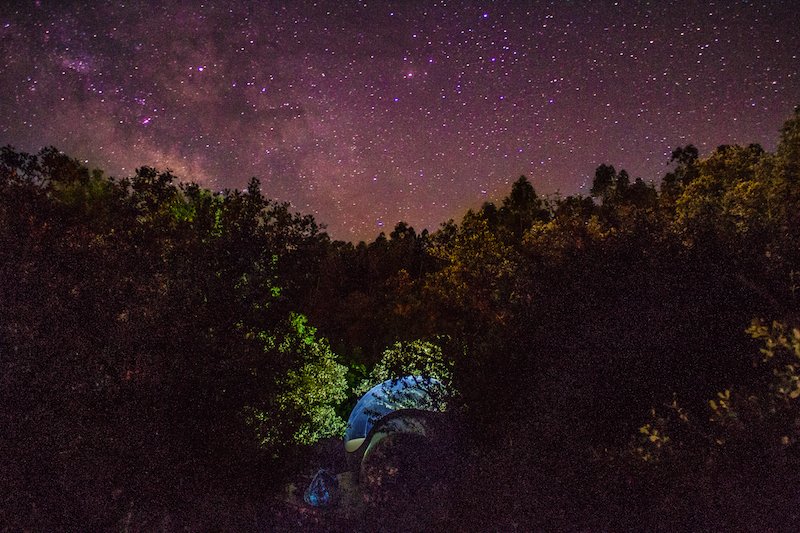 By Lara and Valter of Heart of Everywhere
Moinho do Maneio is an eco-friendly accommodation in central Portugal.
It's the only place in Portugal that can offer the distinctive experience of falling asleep inside a bubble while watching the stars. Dreamy, right?
Anabela and Rui, the owners, decided to buy the property and restore some of the houses that were once abandoned.
Bit by bit, with perseverance and dedication not only to the houses but also the land itself, the property was brought back to life.
Besides venturing in the tourism industry, this lovely couple also dedicates some of their time to agricultural projects.
They have their very own plantation of blackberries and raspberries, which are incredibly delicious, I must say.
Depending on the time of the year, the breakfast varies, but one thing is for sure: breakfast at Moinho do Maneio always includes fresh and mouth-watering products.
Moinho do Maneio's accommodations are constantly evolving for the better.
Currently, you can stay in one of their 5 charming houses or in their unique transparent bubble (only available during the warmer months – April/May until the end of October).
This fairytale land is the ideal place to disconnect from the outer world and connect with nature.
You can spend one day or one week in this peaceful paradise enjoying the quiet sounds of nature, kayaking in the Bazagueda river, or reading your romance novel by the pool. The opportunities to relax are endless here.
See the great red crab migration in Christmas Island, Australia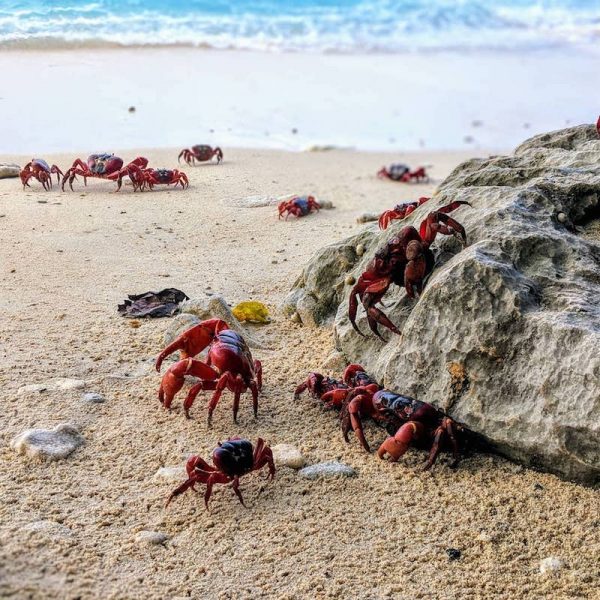 By Vicki of Big Australia Bucket List
Located 2500 km from Perth and closer to Indonesia than Australia, Christmas Island is an eco-paradise just waiting to be explored.
With a limited number of tourist beds on the island (and with no plans to ever embrace mass tourism), the island works tirelessly to protect all the endemic species that call CI home.
They ensure that spectacular landscapes, coastlines, flora and fauna are cared for to be enjoyed by visitors and the 2000 (or so) residents that are lucky enough to live there.
The island is 75% national park and is home to the famous Christmas Island red crab, whose annual migration between December and January each year sees over 50 million crabs walk down out of the rainforest to breed and spawn at the ocean's edge.
Heralded by David Attenbourough as one of the most spectacular migrations on the planet, it is truly one of the most amazing animal behaviors you could ever hope to see.
And that's not all there is on offer.
Besides beautiful beaches, hidden caves, a laid-back lifestyle and some of the most incredible sunsets you could ever hope to see, the island is home to some epic wildlife.
Several endemic bird species, 20 more species of crab and boasts whale sharks, manta rays, and pods of spinner dolphins at different times of the year call this area home.
With opportunities to get close to nature above and below the water, it's an ecotourism destination that definitely deserves a place on this list.
See the oldest rainforest on Earth — the Daintree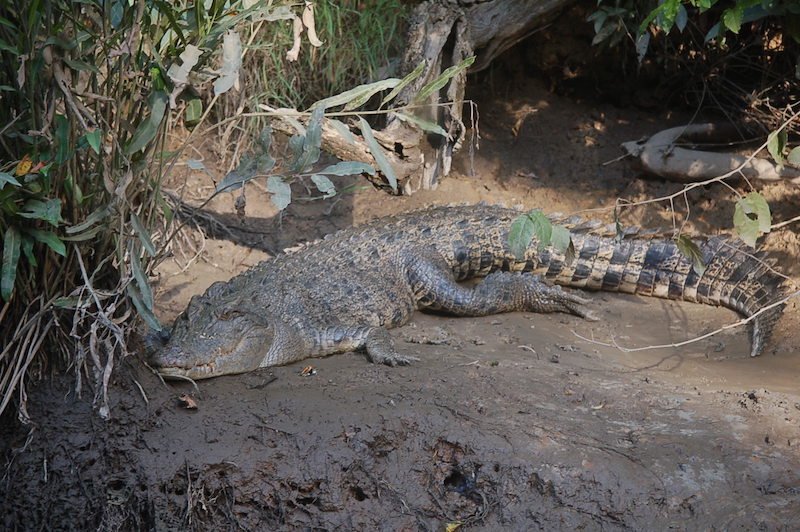 By Bryony of Coasting Australia
David Attenborough has described the Daintree as one of his favorite places to visit in the world.
With its abundance of wildlife, unique flora and fauna and breathtaking scenery it's no surprise that the renowned naturalist and world traveler rates it amongst the best ecoutorism destinations in the world.
Nestled almost at the northern tip of Australia's east coast, the Daintree is part of Tropical North Queensland and is the world's oldest rainforest – outdating the Amazon by over 140 million years.
Your first stop on a visit should be the Daintree Discovery Centre – an award-winning eco-accredited tourist attraction nestled amongst the rainforest – built and designed to have as little impact on the surroundings as possible.
You climb high amongst the trees and over the forest canopy learning about bush tucker, local wildlife (can you spot the prehistoric-looking Cassowary?) and the history of the magnificent surrounds.
Guests are also educated on the importance of the rainforest and what we can do to protect its future throughout Australia and the world.
Another must-see whilst in the area is a cruise on the Daintree River (which you need to cross by car ferry to get into the rainforest itself) where you will meet some of the friendly locals.
We travelled on Bruce Belcher's River Cruises and spotted saltwater crocodiles in their natural environment, as well as many native birds, lizards and even a snake.
Many opportunities to spot salties in Queensland are in a zoo, park, or commercial farm so the chance to see them in the wild is not to be missed.
The Daintree is also well known for being where the rainforest meets the reef – you can see the coral of the Great Barrier Reef from lookouts along the scenic drive into the Daintree.
A snorkel trip off the coast is another opportunity not to be missed while in the area.
Go wildlife trekking in Bardia National Park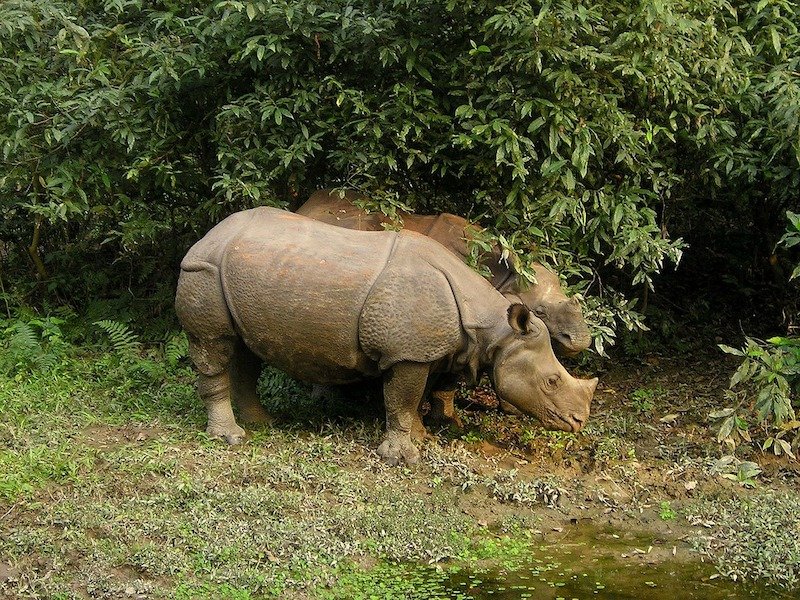 By Mike Still of Live Travel Teach
Wildlife trekking in Bardia National Park is far and away my favorite ecotourism activity I've ever done and should definitely be on your bucket list!
The remote Nepali village of Thakudwara sits on the edge of the National Park with jungle surrounding it.
A jungle habitat mixed in with the Karnali and Babai rivers is perfect for tigers, elephants, and rhinos to thrive.
So how is this ecotourism you wonder? Well, your park fees go directly to pay for national park rangers and other maintenance of this wildlife sanctuary.
Plus, when you visit Thakudwara, be prepared for full immersion in village life. You'll be staying in local family lodges with local guides; you can even do an even more remote homestay along your trek.
All your food, accommodation and just about everything you do here in Barida National Park is provided by locals, meaning every dollar you spend in Bardia National Park stays in Bardia!
If that wasn't enough of a reason to add Bardia to your ecotourism travel list then don't forget all the amazing wild animals you can see in their natural habitat!
Walking through the jungle you're sure to have some amazing wildlife encounters.
While I was there, I stared down a wild tiger as she sipped from the river in the morning, and then climbed a tree to watch two rhinos bathe in the afternoon heat.
Go trekking in Kyrgyzstan's majestic mountains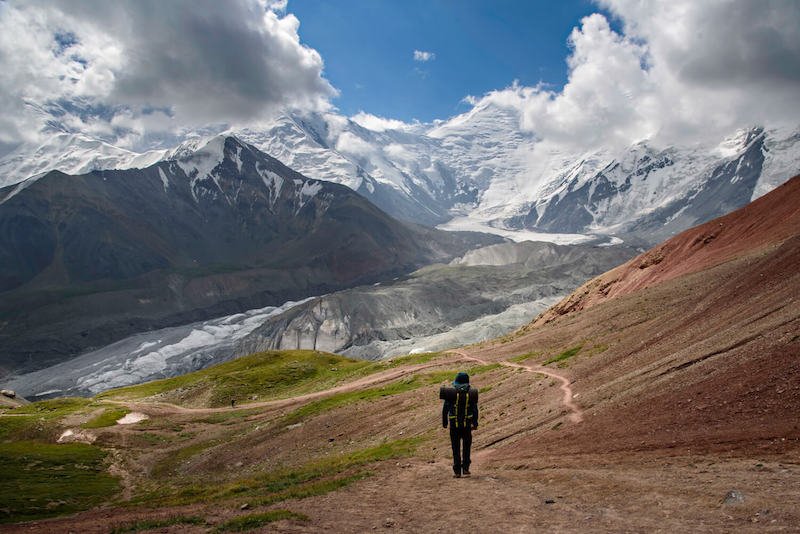 By Joan of Against the Compass
Home to the magnificent Tien Shan range and the wild Pamir Mountains, two mountain ranges composed of several peaks above 7,000 meters above sea level, Kyrgyzstan is the perfect country for adventurous travelers.
It is a destination which is, slowly, becoming the ultimate trekking destination and the perfect alternative to other popular hiking places such as Nepal or Argentina, which tend to be more crowded.
With some of the most untouched and undiscovered mountains on Earth, Kyrgyzstan is a country only suitable for people who really like to get immersed in real, virgin nature.
In summer, the hills and meadows of Kyrgyzstan are filled with nomadic camps, inhabited by local people who don't live very different from how their ancestors used to.
Exclusively relying on solar energy, these nomads only eat fresh products coming from their animals, such as milk and butter; they bake their own bread and grow their own vegetables.
Trekking in Kyrgyzstan involves wandering around lonely mountains and staying in nomadic camps, where you will be able to experience the real nomadic culture while you disconnect from the rest of the world.
Kyrgyzstan is, definitely, the ultimate ecotourism destination.
Explore ecotourism in Bulgaria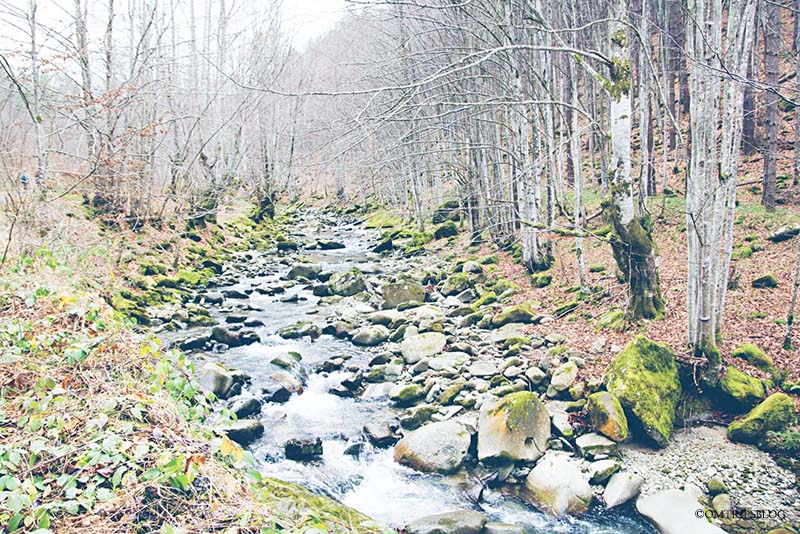 By Moni of Om Trips Blog
Bulgaria is a country where ecotourism is something so natural that it's like a part of understanding the life of its people.
This small country has a long list of nature parks and reserves and many eco hiking trails.
No matter if you are sea or mountain person, Bulgaria is a place that can put a spell on you right at the moment you cross its borders.
Starting with the food (don't miss trying the tomatoes), continuing with breathtaking views, lakes, waterfalls and finishing with activities as hiking, skiing, surfing, camping, Bulgaria is a real gem in the heart of Europe.
Some of the best ecotourism destinations are Central Balkan National Park, Rila National Park, Pirin National Park, etc.
One special place is Apriltsi, a small town hidden in the Central Balkan National Park, the perfect ecotourism destination.
Here you can enjoy typical Bulgarian cuisine (always super organic).
Some of the restorative and energizing activities are the eco-hiking trails, for example, that one which will lead you directly to the waterfall Vidimsko Praskalo.
You can also enjoy organized horse riding itinerary and visit the ropes course near the town.
Apriltsi could surprise you with well-organized yoga retreats, as well. If you look for some spiritual experience, I can recommend you to visit Trinity Retreat House.
Explore the biosphere reserve of Saloum Delta, Senegal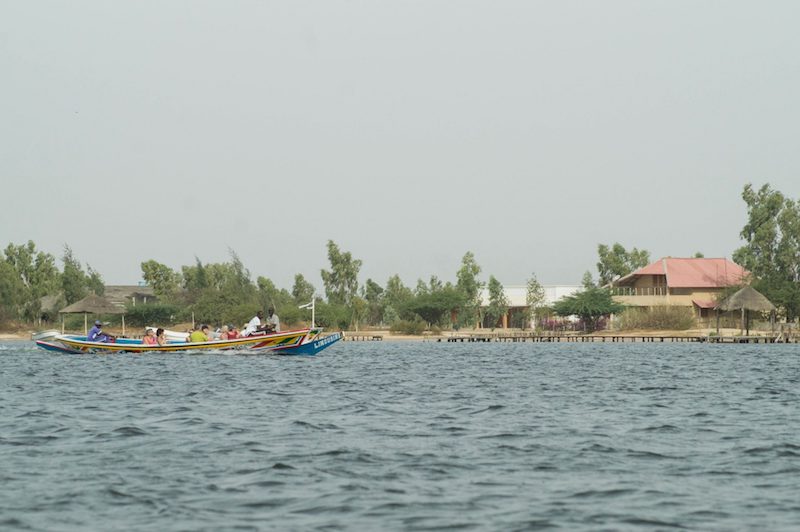 By Clemens of Travellers Archive
Senegal's Saloum Delta National Park is 76,000 hectares large and located right in the Saloum Delta, where the Saloum River and the North Atlantic cross each other.
Today, it belong to the UNESCO World Heritage Site and offers great ways of being very close to nature.
Not only does it lie right within a biosphere reserve, but it also hosts mangroves and saltwater vegetation.
Above all, it lies on the East Atlantic Flyway and, thus, is home to many bird species including the greater flamingo, the Eurasian spoonbill, the little stint, or the royal tern.
As a visitor, the Sine Saloum Delta is a great way of getting away from the hustling and bustling rest of Senegal.
Whether it's the chaotic capital Dakar or the endlessly bumpy roads taking travelers from A to B – the Sine Saloum Delta is a true oasis in this West African travel destination.
Staying in the Sine Saloum Delta means sleeping in one of the very remote accommodation facilities, such as Le Bazouk du Saloum.
This hotel hosts several little huts, which are all fully powered by solar energy.
Also, all the electricity comes through solar energy cells – from heated water over toilet flushes to little lights that make dinner super romantic.
As most of the accommodation facilities are way off the beaten track, they offer full board and will pamper visitors with food that not only comes from the region, but is also prepared by locals.
Days in the Sine Saloum Delta can easily be spent with kayaking, swimming, or fishing. Above all, various hotels offer day trips to explore the nature and the animals living here.
Snorkel or dive in the marine sanctuary of Apo Island, Philippines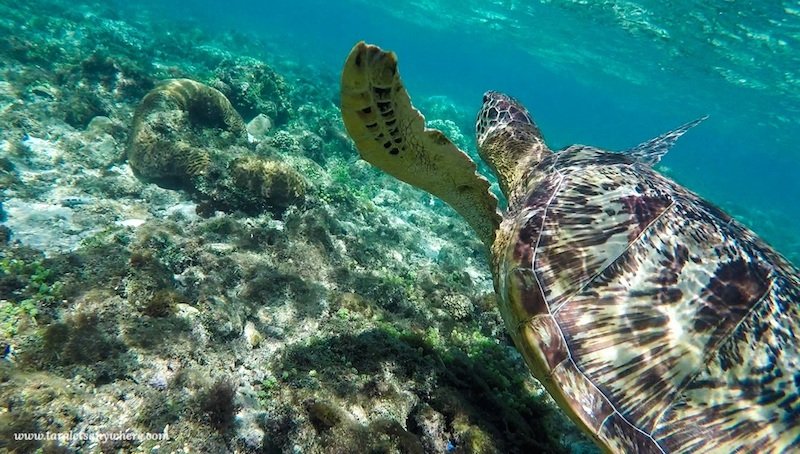 By Katherine of Tara Lets Anywhere
Apo Island is one of the top dive sites in the world, and so it doesn't come as a surprise that it's also a prime example of ecotourism.
This island is located in Negros Oriental, Philippines, within the Coral Triangle, which is considered the most diverse marine region on the planet.
Several years ago, the locals in the island practiced unsustainable fishing methods that threatened the marine ecosystem.
Eventually, Apo Island's coral reef was declared a marine sanctuary and initiatives were started to preserve it.
Today, it's one of the several marine-protected areas in the region that aim to protect wildlife and their natural habitat.
Alongside this, the local government also practices sustainable and responsible tourism.
For tourists, the main draw of Apo Island is its diving sites which feature abundant marine life, while day-trippers can also opt to do an island hopping tour and snorkel with pawikans (sea turtles).
The tours are regulated, and guides are required to ensure that tourists stay a safe distance from the sea turtles and do not go beyond cordoned-off fishing areas.
The revenues are used for the benefit of the local community, and a portion goes back to preservation efforts.
Take a canopy walk through Ulu Temburong National Park, Brunei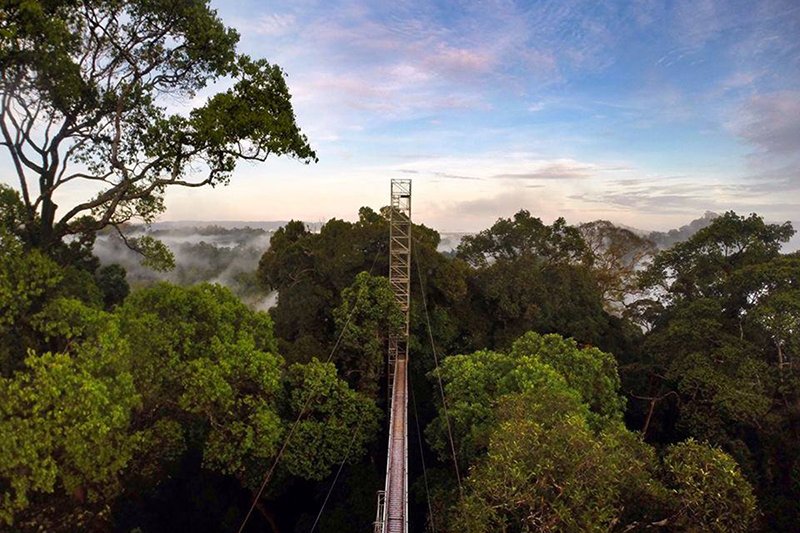 By Allan of Live Less Ordinary
Brunei has always been in a fortunate position in Borneo, where with its oil-rich wealth, the sultanate has never resorted to palm oil or logging, or even tourism, to bring wealth to its people.
So because of this, Brunei is now home to many of the region's last unspoiled primary rainforests.
These can now be experienced through eco-tourism at the Ulu Temburong National Park, which is one of the world's best-kept rainforest that boasts some of the highest levels of biodiversity.
This is due to a partnership between the Government of Brunei and Ulu Ulu Resort, bringing a community-directed resort that employs the expertise of local villagers and sources all food locally.
No bottles are allowed within the resort, and human impact is minimized through strict recycling and composting efforts, as well as limited accommodation of just 17 rooms.
Ulu Ulu literally means "Far, Far Away" in Malay, and this is very much where it is, roughly 2 hours from the capital of Bandar Seri Begawan, following speedboats and longboats through dense primary rainforests.
The main attraction of the resort would definitely be the canopy walk, which begins at 5:00 AM in pitch black darkness and follows a one hour trek to find towering metal scaffolding and ladders in the thick of the rainforests.
A climb to the top finds a beautiful vista just in time for the sunrise, where the sheer magnificence of views and the deafening siren of nature's morning call, makes this one of the most memorable experiences of our time in Brunei.
The canopy walk is worth the trip alone!
Enjoy sustainable luxury in Mai Chau, Vietnam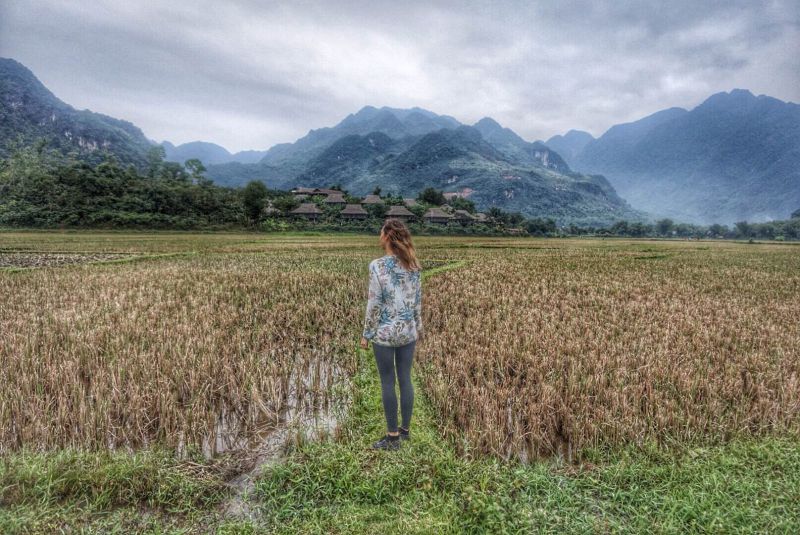 By Stefania of Every Steph
Imagine miles and miles of paddy fields, water buffalos, and smiling locals who wave at you when you pass them on your bike.
Add to the idyllic landscape a truly sustainable eco-lodge such as Mai Chau Ecolodge, and you have the recipe for a dream.
This is Mai Chau, a town in northern Vietnam (130 kilometers from Hanoi) that's becoming a hotspot for ecotourism enthusiasts, yet is still undiscovered and not as touristy as Sapa.
Life is slow in Mai Chau, but that doesn't mean you'll be bored. Tourists can go for a guided bike ride through the fields and villages, or just wander around and soak up the views.
Another activity I recommend is a tour of a small ethnic village nearby the lodge, where you'll be able to spend time with a local family, have tea with them, and see for yourself what their daily life looks like.
Most families, especially the elderly, don't speak English, but you'll end up smiling and laughing a lot — words are not needed.
If you like cooking, you can also partake in a cooking class, or simply relax at the eco-lodge where you can get away from it all (no TVs in the room!) and just enjoy the nature that surrounds you from your own personal plunge pool.
Get closer to nature in Himachal Pradesh, India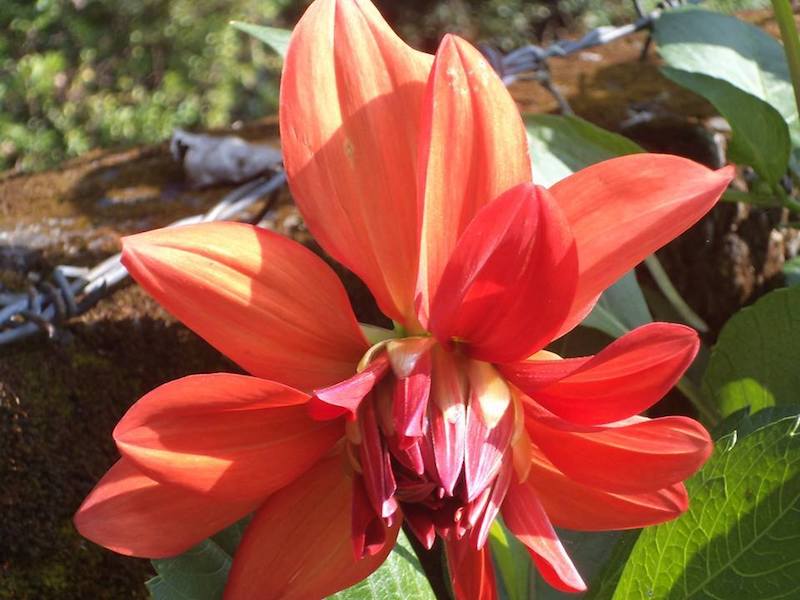 By Somnath of Travel Crusade
Bir and Billing are two eco-friendly retreats in the lap of Himachal Pradesh in India, close to the Himalayas.
Nestled in the Kangra district of Himachal Pradesh, this place is an ecotourism zone for travelers across the globe.
There have been lot of eco-friendly initiatives set up in the area like greenery all around and homestays providing the perfect accommodations for travelers.
Vehicles are eco-friendly as well and provide the best way of communication and transportation in the region.
There are many adventure activities in the region as well such as paragliding, and many gardens have been set up in the region which boast wild species of flowers and rhododendrons not found anywhere else.
The best time to visit these retreats would be spring.
There are monasteries, temples of religious importance in the region, and high-quality tents reserved for travelers.
You can also get a real taste of the Tibetan food in the region and take some heavenly walks in the area.
Visit the ultimate ecotourism destination: the Galapagos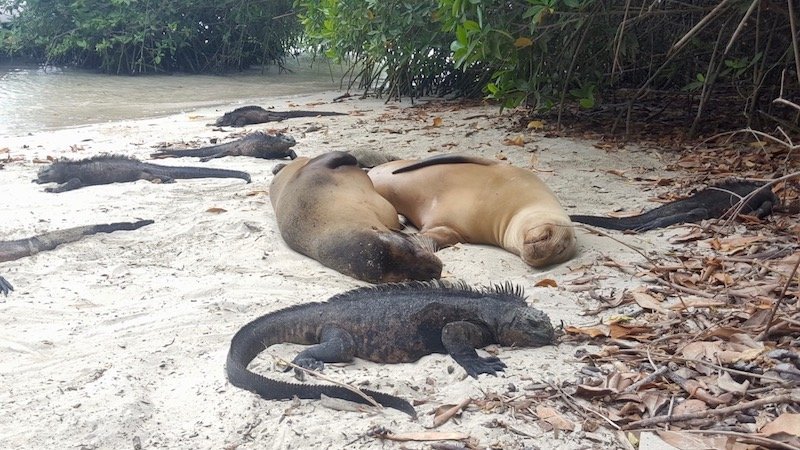 By John of Roaming Around the World
The Galapagos Islands are one of the most famous ecotourism destinations in the world, and deservedly so.
Often referred to as a "living museum," the Galapagos are known to showcase some of the world's most unusual wildlife.
The volcanic islands lie at the convergence of three major ocean currents that meet in this isolated location in the Pacific Ocean, some 1,000 kilometers off the coast of South America.
Despite the remote position, the Galapagos are still easily accessible by flight from mainland Ecuador.
Once on the islands, ecotourism activities abound, enabling travelers to see the wildlife and experience this natural wonderland, in a sustainable way.
Snorkeling and scuba diving are popular pursuits for a chance to spot hammerhead sharks, sea turtles, tropical fish, sea lions, and even whale sharks.
Kayaking across the clear waters can allow exploration around rocky outcroppings where resident blue-footed boobies are known to congregate.
Meanwhile, there are some great hikes up volcanoes that offer unparalleled vistas of this otherworldly natural landscape, all while bird watching along the way.
It's possible to spot penguins frolicking in an ocean lagoon adjacent to a pond where dozens of pink flamingos are feeding.
To get further afield on some of the larger islands, cycling provides an alternate means of transport to see the renowned giant tortoises.
Just watch out for all the endemic iguanas you'll also find along the way!
Nearly all (97%) of the island chain is a protected National Park, which manages and limits the ecotourism activities that take place in the Galapagos.
Fees levied on visitors further help to fund important conservation efforts. That said, there are ways to save money on a trip to the Galapagos — here's how to visit Galapagos on a budget.
You can witness these funds in action by visiting any one of the giant tourist breeding facilities found on each of the four populated islands in the Galapagos.
Visits to unpopulated islands in the chain are restricted only to those who are accompanied by a certified naturalist during day tours and overnight expeditions.
The naturalists not only educate about the ecology, but also ensure these excursions remain eco-friendly.
Enjoyed this post? Pin it for future reference!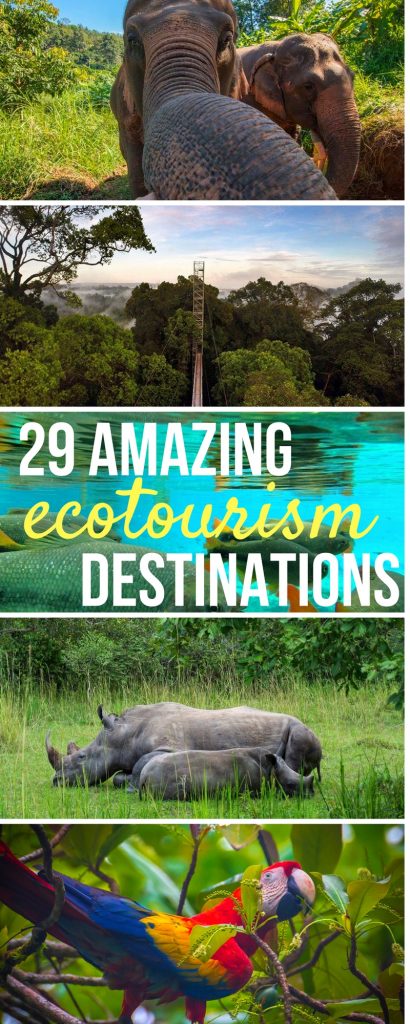 Allison Green is a former educator turned travel blogger. She holds a Masters in Teaching and a B.A. in English and Creative Writing. Her blog posts merge her educational background and her experience traveling to 70+ countries to encourage responsible, enriching travel. She has been a speaker at the World Travel Writers Conference and her writing, photography, and podcasting work has appeared in National Geographic, CNN Arabic, CBC Canada, and Forbes, amongst others. Now a full-time traveler, she has lived in Prague, Sofia, New York City, and the San Francisco Bay Area.