Imagine driving through the medieval hilltop town and vineyard-studded foothills of Tuscany or along the winging coastal path of the Amalfi Coast, seeing pastel-colored houses punctuating the drive between patches of blue Tyrrhenian Sea.
Renting a car in Italy can be an unforgettable experience and highlight of your Italian vacation (how else will you experience the stunning small towns along Lake Garda or the mountaintop towns in the Dolomites?)… or it can be an utter nightmare if you don't know what to expect.
It all depends on how ready you are to follow the rules of the road, but beware because there's also a whole set of equally important set of unspoken guidelines for Italian driving etiquette.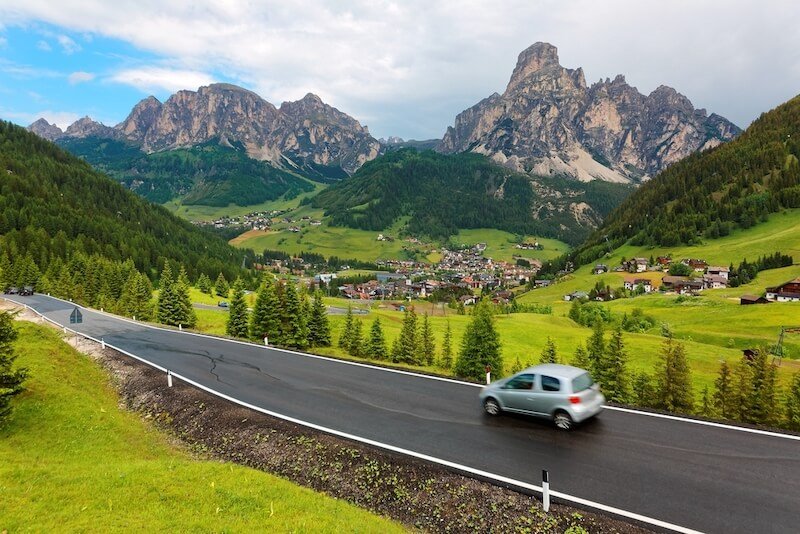 Note: This post contains affiliate links, which means I may receive a small commission if you purchase something through one of these links. Thank you for supporting the free content on this site! For more information on affiliate links and cookies, see my disclosure page for more details.
Lucky for you, in this post, I've gathered all the essential information you need to know, a few important rules to remember, and some lesser-known tips about driving in Italy. Ready? Let's get going!
This post is a collaborative effort between Gabi Ancarola — a travel blogger now living in Crete who lived in Italy for a decade and knows Italy driving like the back of her hand — and Allison Green, the editor of this post (and owner of the blog) who has rented cars in Italy twice, in the Dolomites and in Puglia.
I hope to balance her broader knowledge about driving in Italy as someone who once could call herself a local… with my beginner-level knowledge of the quirks of renting a car in Italy, the pitfalls that unexpecting people (especially Americans like me) could face, and mistakes I've made so you can avoid them.
Hopefully, the result is a well-rounded post, chock of expert tips from someone who knows the driving culture and city like the back of their hand — and my awareness of the specific quirks of renting cars in Italy (and the costly mistakes I've made along the way, but we'll get into that later).
Is it Necessary to Rent a Car in Italy?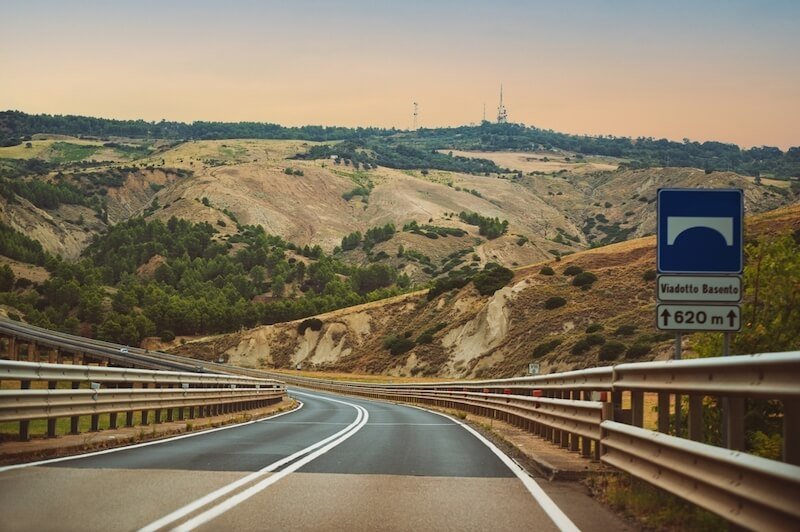 As usual, it all depends on what you're looking to get out of your Italian getaway. If you're planning to stick to the big cities, then you can relax and forget all about driving around Italy.
Most Italian cities have excellent public transport like Milan or Rome, or are pedestrian friendly like Florence.
Venice takes this even further and is a car-free city, so you'll be walking a lot or using the vaporetto to move around.
Even better, when using the bus, tram, urban train, or metro networks, you can completely avoid the hassles of parking fines and navigating areas with limited traffic (ZTL or zona a traffico limitato) which are quite common in bigger cities such as Bologna, Rome, or Milan.
If you're just city-hopping, then using the train is definitely the smart way to go.
After all, Italy has an amazing train network, with both high-speed (Frecciarossa) and local trains, so you can cross a wide swath of the country in a relatively short time.
After all, Italians use trains all the time, so why shouldn't you?
And in the event of a rail strike (which happen with surprising frequency!), you still won't have to despair, as there are excellent long-distance bus services, such as Flixbus or the local Itabus with convenient prices and frequent departures.
Despite all that, it's important to know that there are still some areas in Italy that are better seen and explored by car.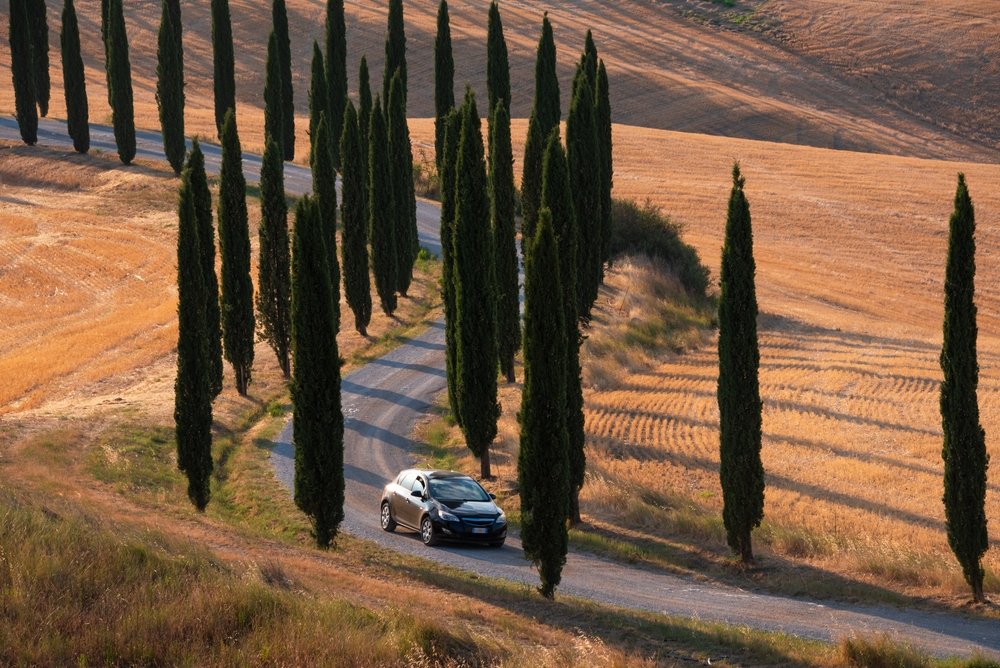 For instance, take a Tuscany road trip as the perfect example. The area is home to some incredible towns and medieval villages you'll absolutely want to see, but they're not always served by trains or frequent buses.
In situations like this one, you have two alternatives. You can book an organized group tour or rent a car in Tuscany.
While those group tours are an excellent alternative, they might not cover all the cities you'd like to see, or they might not offer as much time as you really need to explore those destinations.
If that's the case, a car offers the freedom to go anywhere you want, any time you want!
In addition to Tuscany, some areas where a car can make all the difference include the Piedmont wine country, the Dolomites, large islands like Sardinia and Sicily (full guide to renting a car in Sicily here!), and some quiet southern regions, including Puglia, Molise, and Umbria.
It's probably best to stay away from the difficult roads, such as those along the Cinque Terre, the Amalfi Coast (unless you're an experienced driver used to narrow mountain roads), and big cities such as Rome, Milan, Florence, and – of course – Naples, which is arguably the most chaotic place to drive in the country!
Steps for Renting a Car in Italy
Step One: Ensure You Have the Proper Documentation to Drive in Italy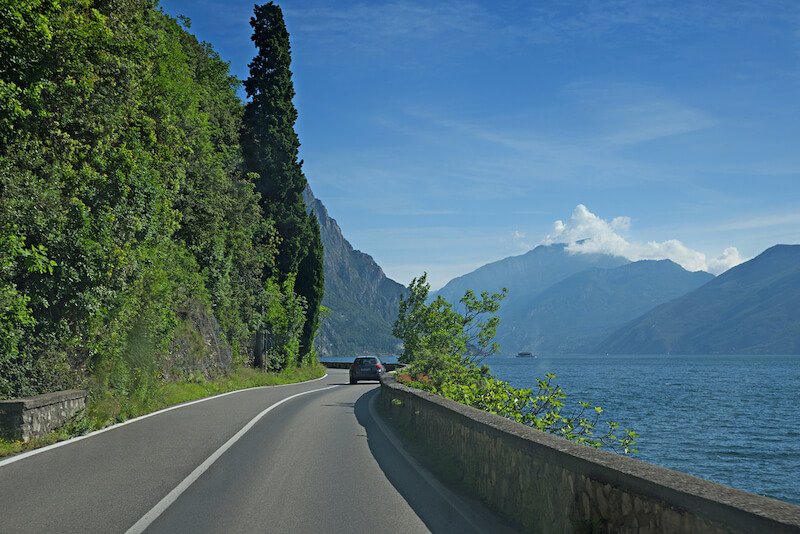 Before renting a car in Italy, you'll want to make sure you've got all the necessary documentation in place so that renting is a seamless process (and you don't have a meltdown at the check-in counter).
To drive in Italy, you must be at least 18 years of age, and must have held a valid driver's license in your country for at least a year — note the latter part!
If you don't meet both of these criteria, unfortunately you can forget about renting a car in Italy.
Beyond those basic requirements, all international drivers in Italy must carry an international ID or passport.
For EU citizens: If you're a European citizen, good news! You're all set, and your EU driver's license will be enough to rent a car.
For non-EU ctizens: If you come from a country that doesn't belong to the EU, you'll need to present a valid international driver's permit, which should be issued in your country before departure.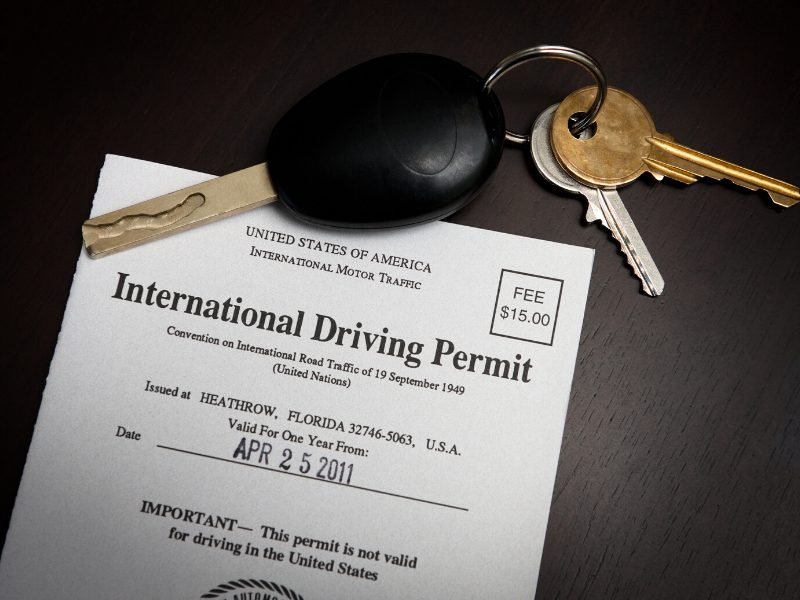 Every country has different rules to issue this document, so the smartest thing to do is to head to the same office that issues your national driver's license and ask for all the necessary information.
They'll be sure to have all the resources needed to point you in the right direction to get the international permit.
For instance, in the United States, there's only one organization that can issue international driver's licenses: the American Automobile Association (AAA).
On the official website, you can find the AAA office closest to your place of residence, along with all the necessary information about what documents you need and what fees you'll have to pay to obtain an international driver's permit.
Typically, it's about $20 USD and it's valid for a year.
Step Two: Make sure you have a valid credit card with enough credit limit for a deposit/hold.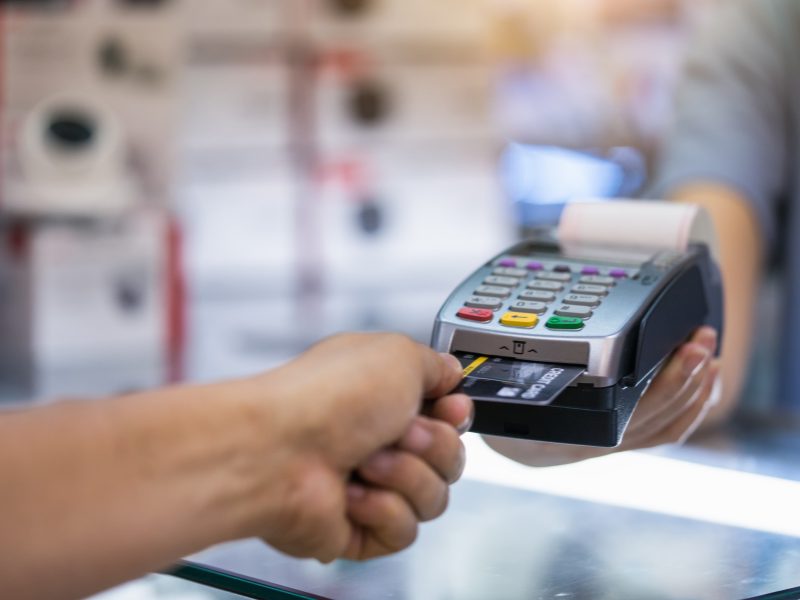 Most international car rental companies will require a credit card for you to rent a car and drive in a foreign country.
There are a handful of family-run local companies in some European countries that may offer a way around this requirement, but we recommend staying clear and trusting a larger, more prestigious car rental company.
Other benefits of sticking with a larger company include emergency services such as an immediate replacement of the vehicle in case something goes wrong, as well as faster road service in case of need, usually available 24/7.
Last but not least, in many cases, using your credit card allows you to avoid paying extra unnecessary insurance fees.
Step Three: Reserve Your Italy Rental Car in Advance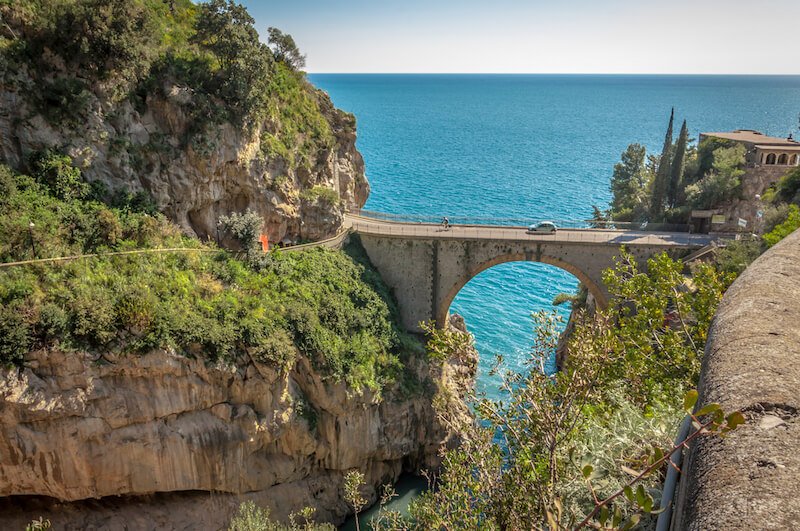 Checking out your options for renting a car in Italy only takes a few minutes, but picking the right car rental company for your Italy trip can potentially save you some headache.
After all, you don't want to rent with a company with a poor reputation and bad customer service… but you still want the best price for your rental.
So, who do I rent with? I always pick Discover Cars to search for the best deal for car rentals in Italy for multiple reasons. 
For one, they have the widest selection because they search through 500+ agencies — including smaller, local Italian agencies that other car rental search engines miss — so you can get a better price on your rental.
The prices are also very clearly laid out, so you won't be surprised by some annoying fee that suddenly whacks the price right up.
They have a generous cancellation policy in case plans change (and in this day and age, lord knows they often do!)
And finally, they have the most affordable full coverage insurance (but more on that in a bit).
🚗 Best Italy Rental Car Prices: Discover Cars

This search engine not only looks at the typical rental car agencies (which can be $$$), it also looks at local, small Italian agencies that may offer better deals. Their pricing is straightforward (no bait-and-switches) and they offer free cancellation if you need it.

➜ Check rental prices in Italy with Discover Cars here!
Step Four: Double-Check That You Booked the Right Rental Car Type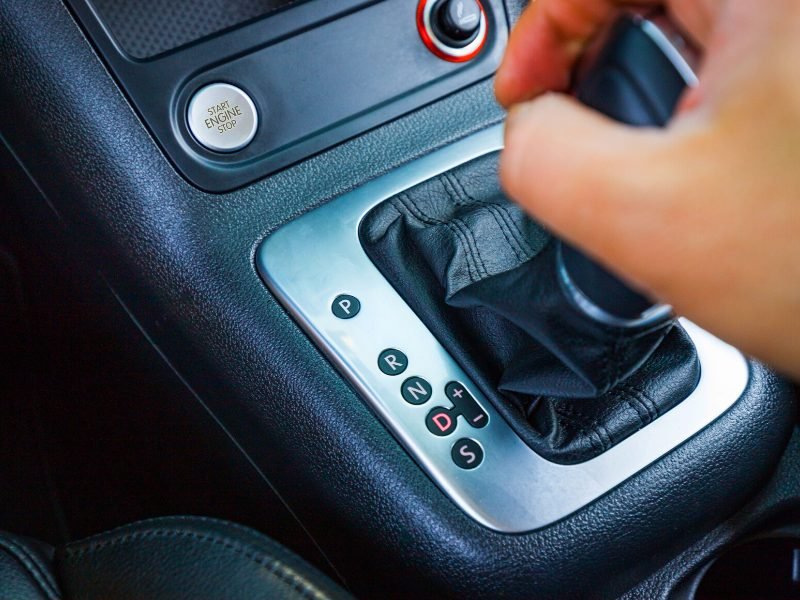 First and foremost, for my fellow American drivers (and anyone who can't drive stick shift)… you'll want to double (and triple) check that you are booking an automatic car, not a manual transmission car.
And frankly, even if you can drive manual but you tend to drive automatic back home… you probably want to rent an automatic car in Italy if you are driving in particularly hilly areas, like the Dolomites, Amalfi Coast, Tuscany, Puglia, etc.
Let's also talk about car type and which category makes the most sense.
Car rental is an extra expense in your vacation budget, so it's no surprise many travelers are tempted to book the cheapest vehicle to save a few bucks.
As a result, economy models tend to be the most sought out vehicles.
What this means for you, though, is that this type of car will tend to have more mileage on it, which makes it more likely to experience issues.
Whenever you can, it's totally worth it to pay for a slighter better model to reduce the chances of having mechanic issues on the road.
It's also important to choose the right size of car.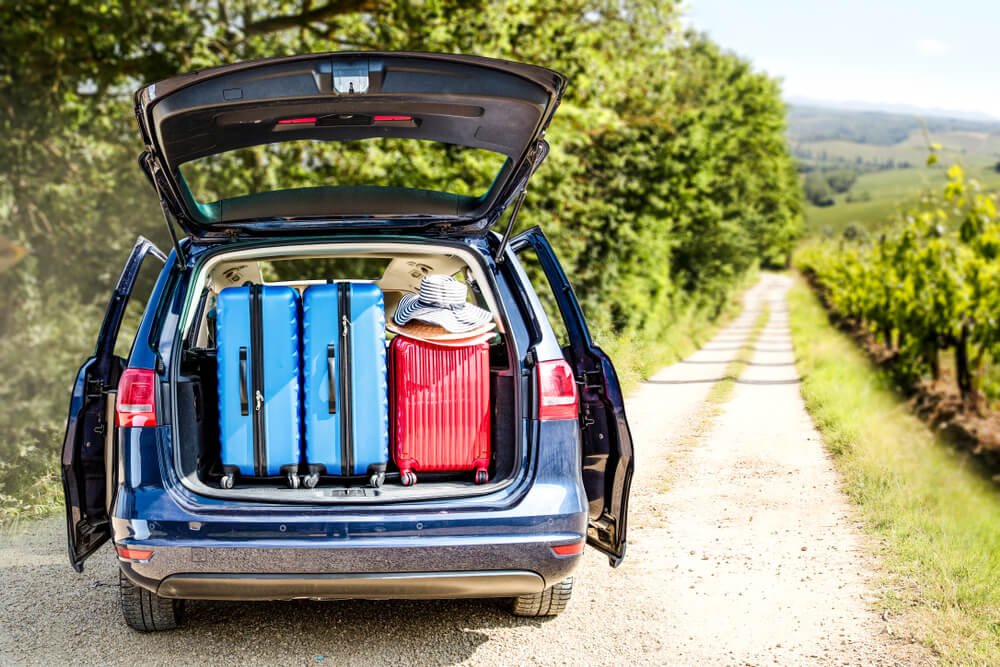 Don't try to squeeze more luggage than allowed, if you're traveling with a lot of bags, go ahead and reserve a car with a wider trunk that can fit all your bags easily.
If nothing else, you'll certainly travel more comfortably!
Keep in mind as well that if a car can't carry more people than it's designed for.
For example, if the vehicle is meant to carry five passengers, you can't travel with six people, even if you're able to squeeze everybody in. You risk a fine for this too!
That said, Italian roads can be very narrow and tiny. If you are a party of two with minimal luggage, there is absolutely no reason to rent a large car!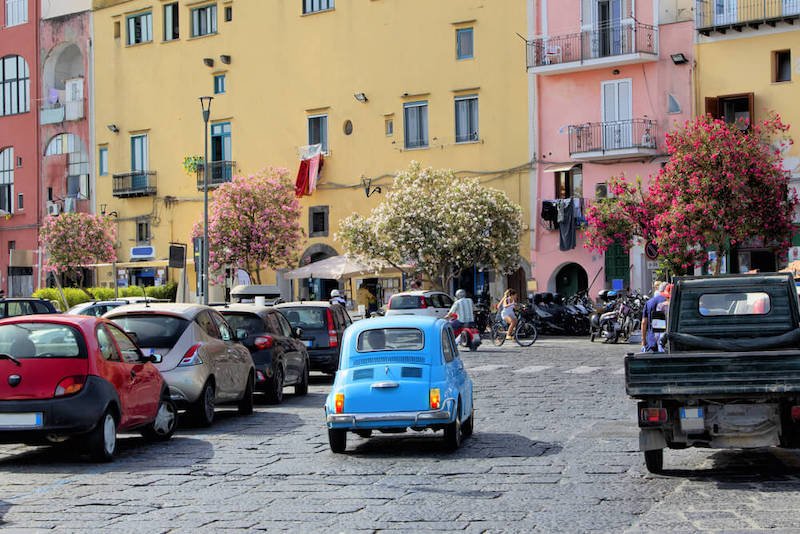 You are creating more of a headache than you are saving.
Lastly, a note about seasonality: depending on what regions you plan to visit (primarily the Dolomites and other northernly, mountainous regions) you may be required to carry snow chains or have snow tires on the car.
These rules typically apply from late October through late March and only in mountainous regions; however, your Italian rental car company will have all the up-to-date information.
Step Five: Make Your Decisions about the Right Type of Italy Car Rental Insurance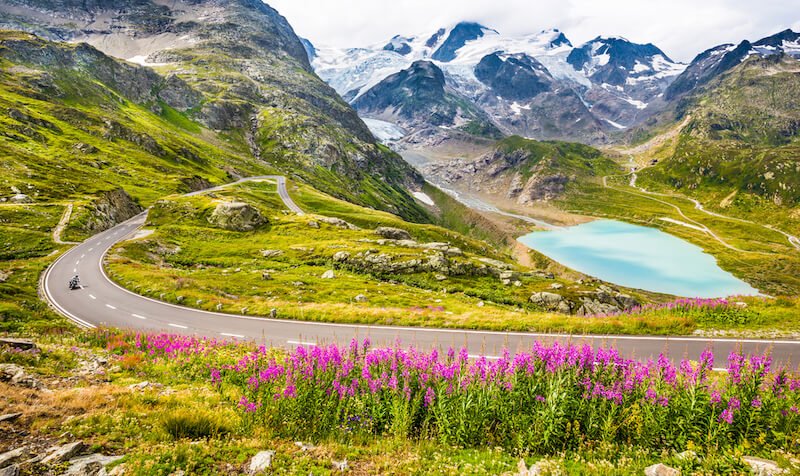 Finally, I recommend purchasing the most comprehensive rental insurance available to you.
This is another reason why I love Discover Cars — they have their own full coverage insurance policy that starts at $7/day.
Typically, when offered full coverage at the rental agency, I'm often asked to pay something like $15 to even $30/day for full coverage… and that's a tough pill to swallow.
Pre-booking your car with full coverage insurance means that you can rest easily that any ding or incident that happens to your car will be covered.
Plus, you won't have to pay exorbitant fees at the rental counter, when it's too late to say no!
Note that when renting a car in Italy, you are legally required to have both a CDW (Collision Damage Waiver) and theft insurance.
Getting these is simple enough, though, since they are always included in your rental contract.
Step Six: Check the Rental Car Thoroughly Before Leaving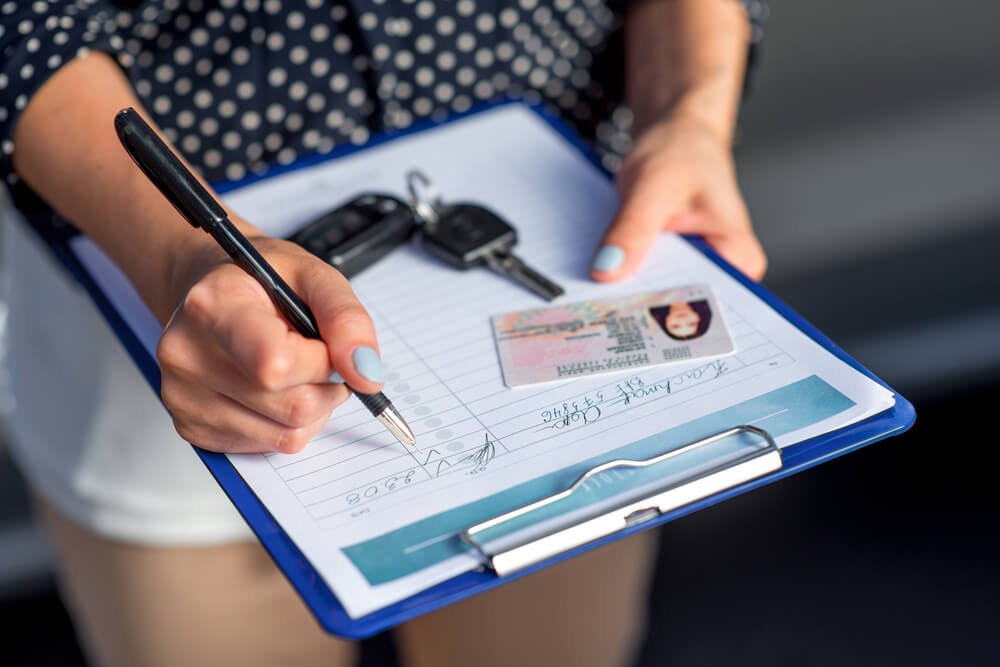 As with any rental, don't forget to check the car with the car rental employee at the moment the car is given to you.
Note (or even better, take pictures as well as video) of any bump, mark, or other visible issue the car might have, and be sure to share this information with the car rental company before you leave the lot.
For added security, you can also e-mail this video or these photos to the rental car company or yourself, which will show an irrefutable time stamp of when the video or photos was taken.
This is especially important during the busy season when car rental companies receive and give out dozens of cars per day.
It might not even be malicious; they simply might not have enough time to do a thorough check of the conditions a car was returned to them.
The last thing you want is to be held liable for damages from the previous driver!
Thoroughly checking out the car before accepting the keys will make sure you avoid paying any extra fees.
Having photos or a clear note (don't forget to get it signed by the employee!) will save you more than one headache!
Italy Driving Tips Once You've Rented Your Car

Don't Get Lost!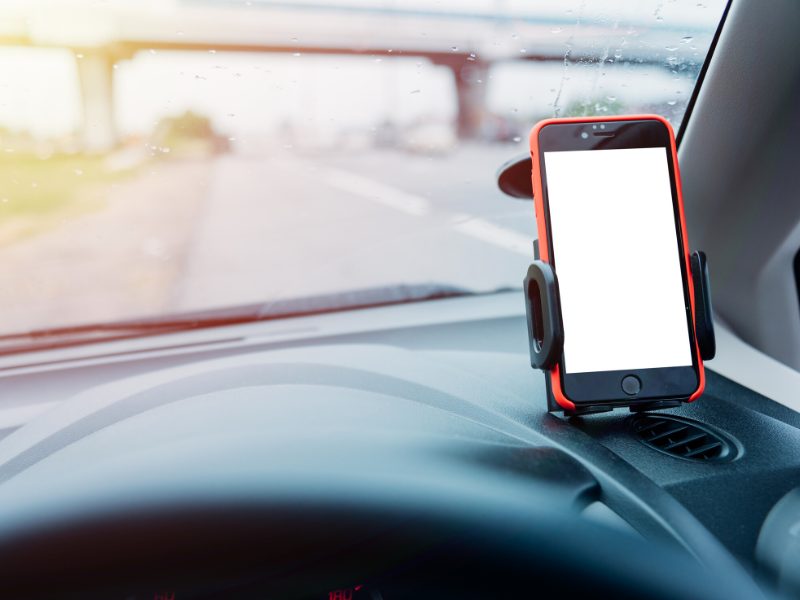 Driving in Italy can be quite straightforward, as long as you remain on main roads, urban centers, and of course the highway (locally known as the autostrada).
However, if you plan to venture into the countryside, then you'll need to have a few tools to avoid wasting time and money by getting lost!
To help you navigate when you head off the beaten track, download maps on your phone that can be used without an Internet connection, or rent a car that comes with a GPS.
This way, you'll only need to type in your final destination and let the car show you the way.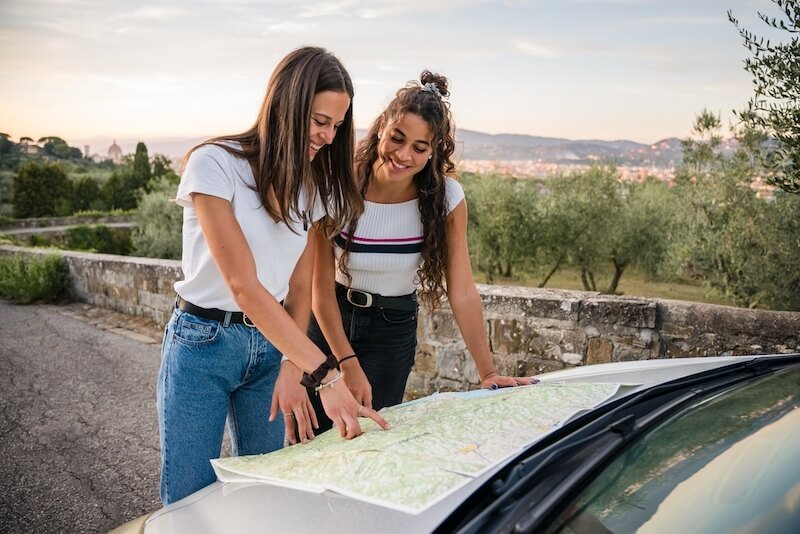 For a backup, spend a few bucks and get yourself a paper road map of the area you want to explore.
Pro Tip: Be sure to buy this one while in Italy, since buying it online ahead of the trip will practically guarantee that you'll get an outdated map!
In some areas, GPS and Google Maps can fail. In that case, paper maps always come to the rescue.
Plus, if nothing else, they make fun photo props!
Follow the Rules of the Road!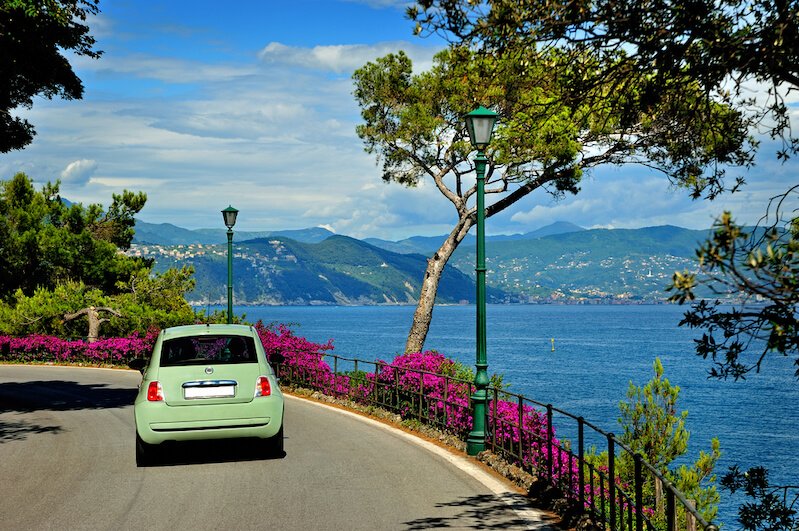 Here are a few rules and legal requirements about driving in Italy that need to be respected to avoid fines (which tend to be quite expensive in Italy) — and keep everyone safe, of course.
You have to be at least 18 to drive, and hold a valid driver's license — but we already covered that above, and you won't have been able to rent a car in Italy anyway.
You have to wear a seatbelt at all times (this goes for both the driver and the passengers as well)
You absolutely can't drink and drive. Alcohol tests are quite frequent, especially at night and on weekends. Fines for driving after having a few drinks can be quite high and the penalty can also include having your license suspended.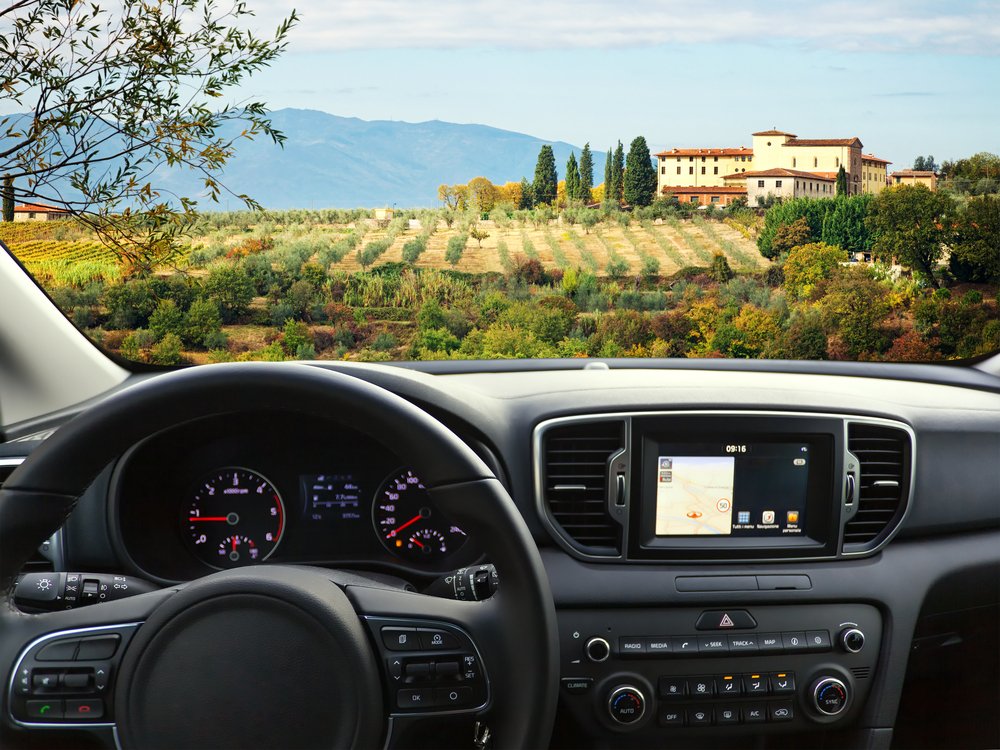 You can't use your cell phone when driving, either for speaking or texting. If you absolutely need to have a phone conversation, you can stop on the side of the road or wear Bluetooth buds (buds with a cable are not allowed).
You have to keep your lights on whenever driving outside an urban center, even during the day.
In Italy, you drive on the right side of the road. You should keep to the right side, unless you're passing.
You can't turn right on a red light like you can in the U.S. and other places; you must wait for the light to turn green.
Drinking and Driving in Italy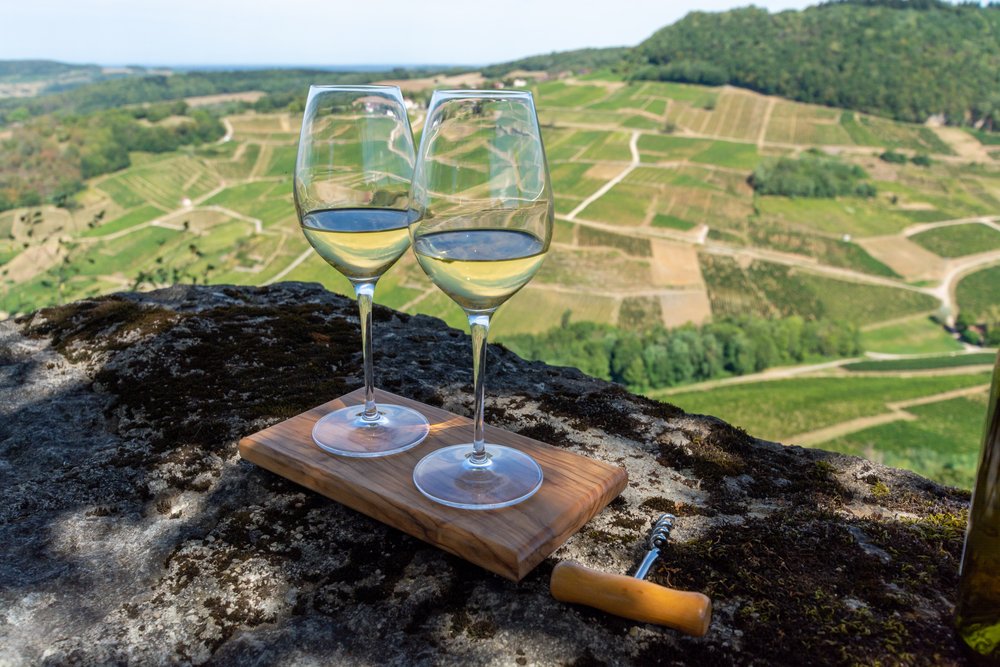 The alcohol limit is 0.05% (for most people, about a beer or one glass of wine).
Note that this is lower than in other countries, like the USA, where the legal limit is 0.08%.
If you plan to go wine tasting in Tuscany for example, plan accordingly, and consider having a designated driver to avoid fines or even the suspension of your license.
You can also just take a wine tasting tour, even if you've rented a car in Italy, just to avoid this headache.
(We have suggested prosecco wine tours from Venice and Etna wine tours in Sicily as well!)
Traveling with Children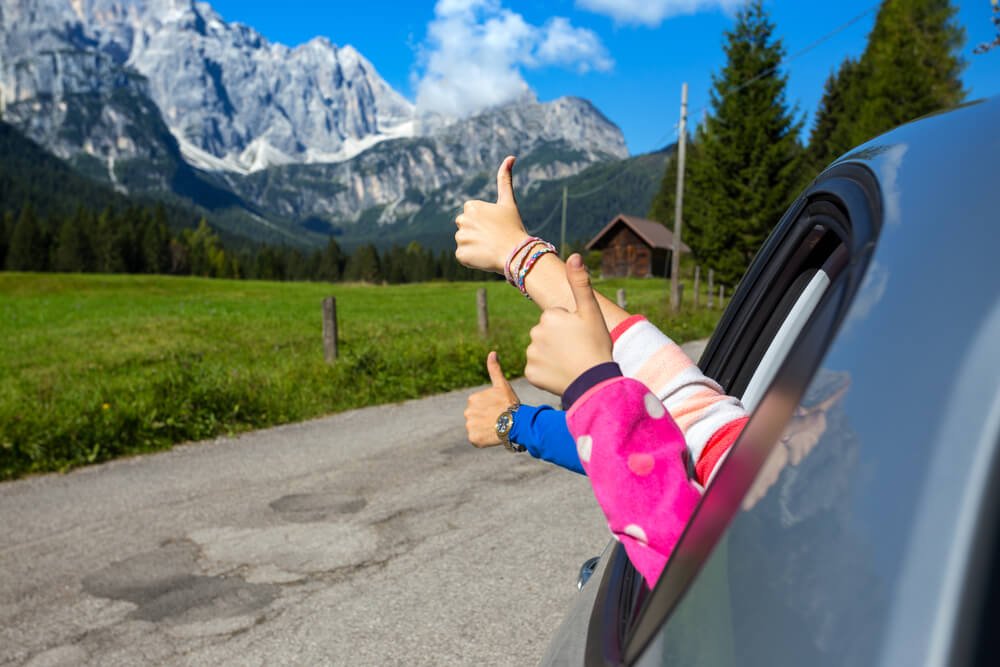 Always check with the car rental company before renting the car for the right booster or child seat, as this is required by law.
You might need to pay an extra fee but, if you don't, fines can be high… besides, safety should always come first when it comes to kids!
Safety seats and boosters are mandatory for kids under 12 years of age or less than 1.50 meters tall (about 5 feet).
If the kid is under 15 months old, then the car seat must be rear facing.
Be Careful When Filling Up the Tank!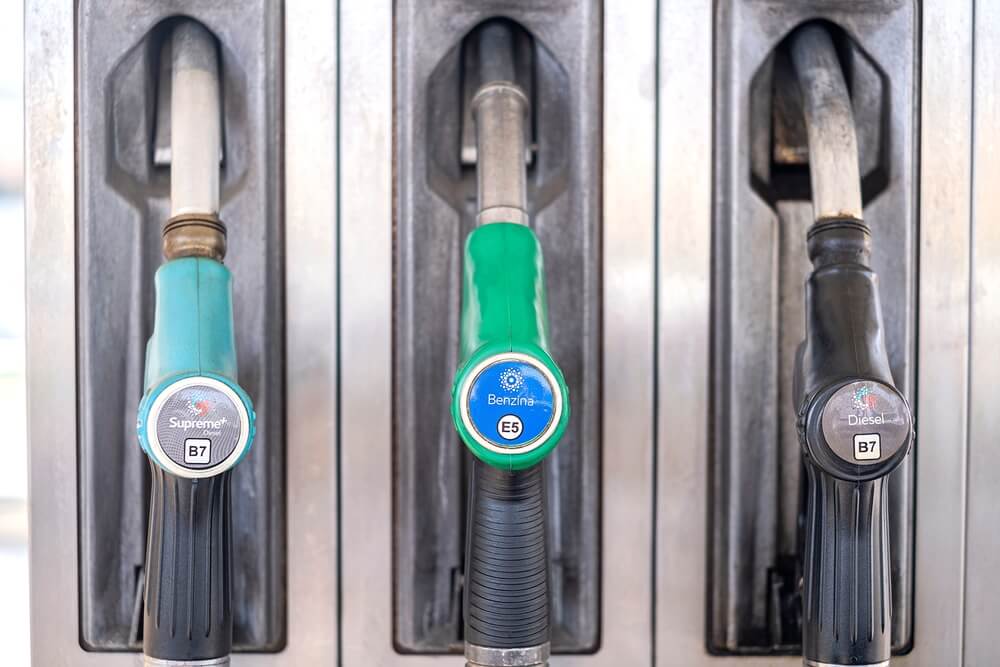 When you stop at the pump, you'll find two main options to fill up the tank in Italy, gasolio (diesel) and benzina (gasoline).
I know that sounds confusing from a linguistic perspective… but it's right.
I suggest double-checking with your local Italian rental car company before you leave the lot, to confirm if you have rented a diesel or gas car.
Keep this in mind to avoid engine damage (Editor's Note: Seriously. I have a traumatic memory of my dad accidentally filling a diesel car with regular gas, getting us stranded somewhere on the road to Sirmione…)
For the most part, the tank cap in your car will be green or have a sign reading "benzina" and the pumps for benzina are usually green in most service stations all over the country.
This is the opposite of what we're used to in the USA (and perhaps other countries) so keep this in mind… and always feel free to ask a gas station attendant if you're confused!
Even with limited Italian or English in either direction, they can likely help.
Know What to Do in Case of Road Issues.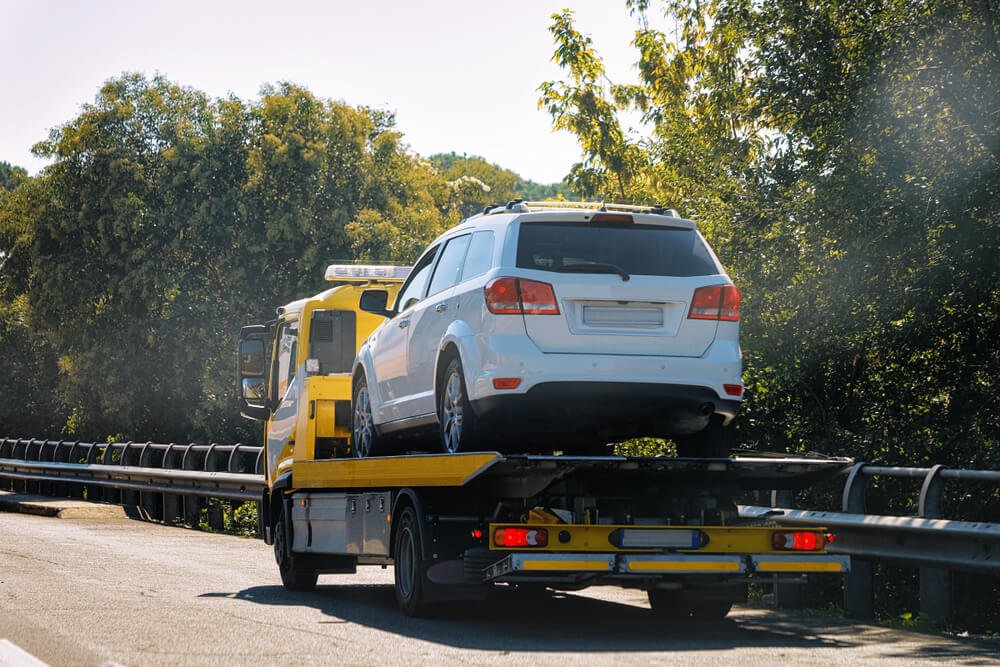 Accidents and car malfunctions are just a fact of life, so it's a good idea to have at least the right info with you and know how to proceed.
In the event that you need roadside assistance, keep the ACI number at hand. ACI is the Automobile Club d'Italia (similar to AAA in the USA), which helps with towing services.
However, most car rental companies provide an emergency number to call in case of need. Keep that number with you as well.
ACI phone number: 803116 – the number is active every day of the year, 24/7. More info on the official website.
In case you need to contact the police, the number to keep at hand is 112 (not 911!).
Be Wary of Limited Traffic Zones.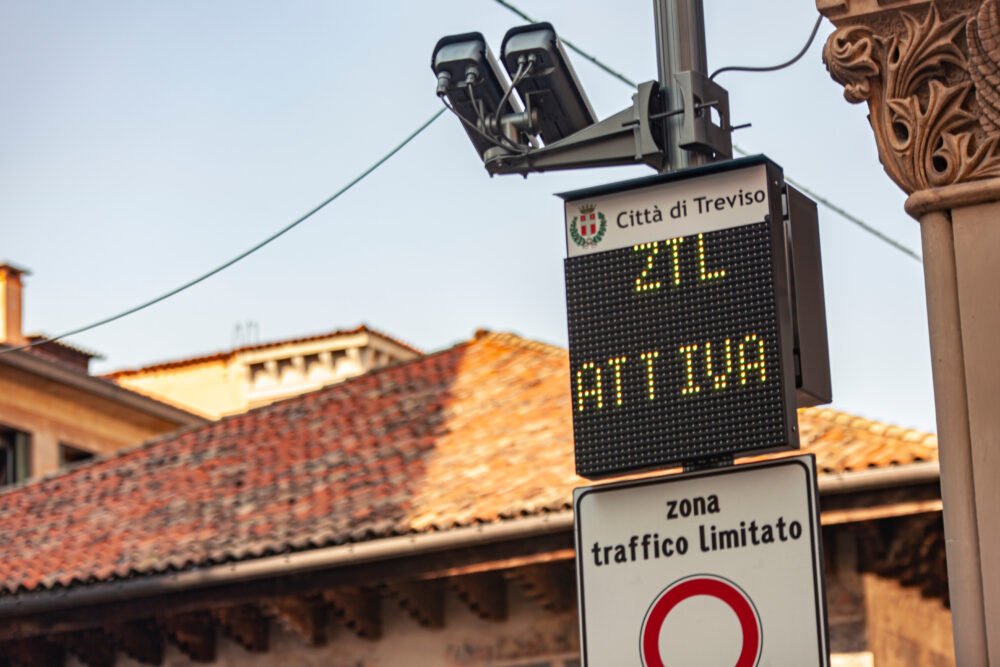 Locally known as Zona a Traffico Limitato, these are areas where cars without a proper permit are not allowed to access at any time of the day (or sometimes, at certain times of the day, which will be marked).
These can be the bane of existence for those renting a car in Italy!
Entering these areas or parking over here can incur high fines, and trust us, you want to avoid those!
Usually, near ZTL areas, you'll find big parking areas, so use them to leave your car and continue on foot or with the metro.
If you're staying at a hotel in the center of any city, ask the concierge in advance for information on nearby ZTL areas.
Sometimes the hotel can obtain a short-time permit for you to enter the area with the vehicle.
A Few Useful Car Words in Italy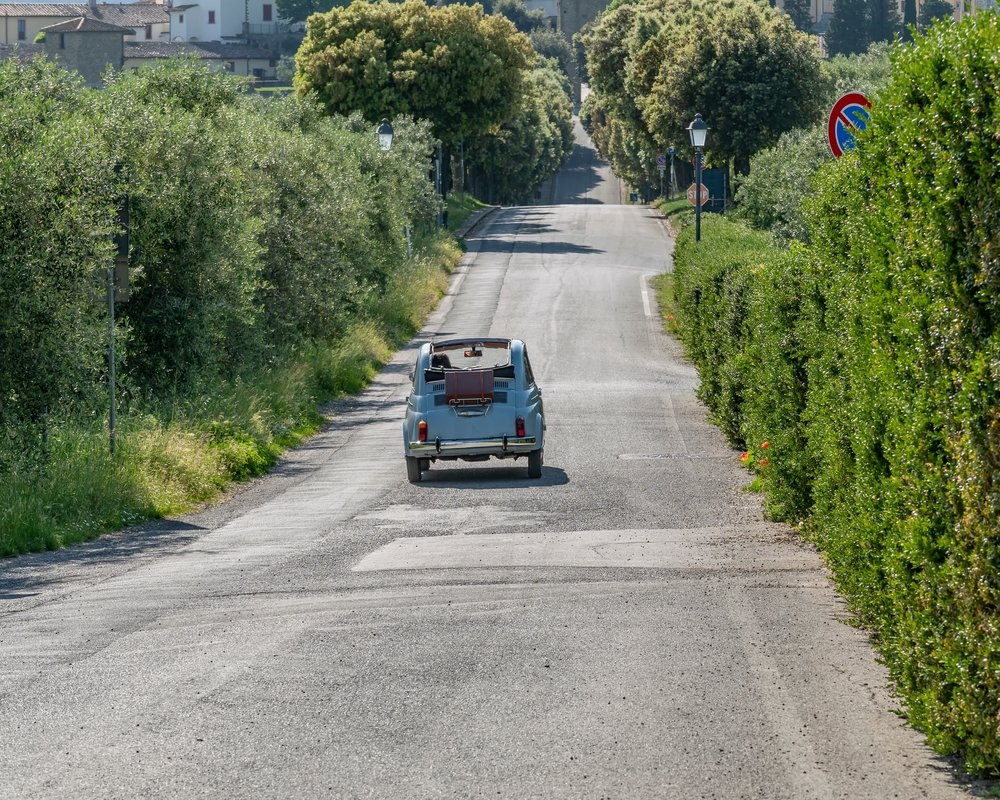 Car: macchina or auto
Car rental: noleggio macchine
Libretto: car registration document
Pedaggio: toll
Parcheggio libero: free parking
Parcheggio a pagamento: paid parking
Uscita: exit
Autostrada: highway (with toll)
Superstrada: main intercity road
Benzina: gas
Gasolio: diesel
Zona pedonale: pedestrian zone
Gabi Ancarola is a full-time travel blogger, tour guide, and freelance writer currently living in Crete, Greece. She spent decade of her life living and traveling Italy, and she shares her knowledge of Italy in her writings as an Italy expert on Eternal Arrival. She also shares her knowledge of Crete and Greece on her blog, TheTinyBook.com, where she has also published several digital travel guides.