Since I was a young girl, I've been fascinated with the underwater world.
I was so obsessed with snorkeling that I basically forced my parents to plan each vacation around indulging that whim.
It's no accident that they hid the fact that scuba diving was even a thing from me for ages.
But somehow, it took me until I was 27 to finally learn to scuba dive — either the investment of the time or the money always dissuaded me. But now I'm hooked — I only wish I had learned sooner.
If you've always been wanting to learn to scuba dive, I've asked some fellow underwater-loving travel bloggers to suggest diving destinations spanning five continents and suiting every budget.
Don't put off your open water certification – here are 11 of the best places to get your PADI open water certification, to suit any budget!
A Note About Dive Safety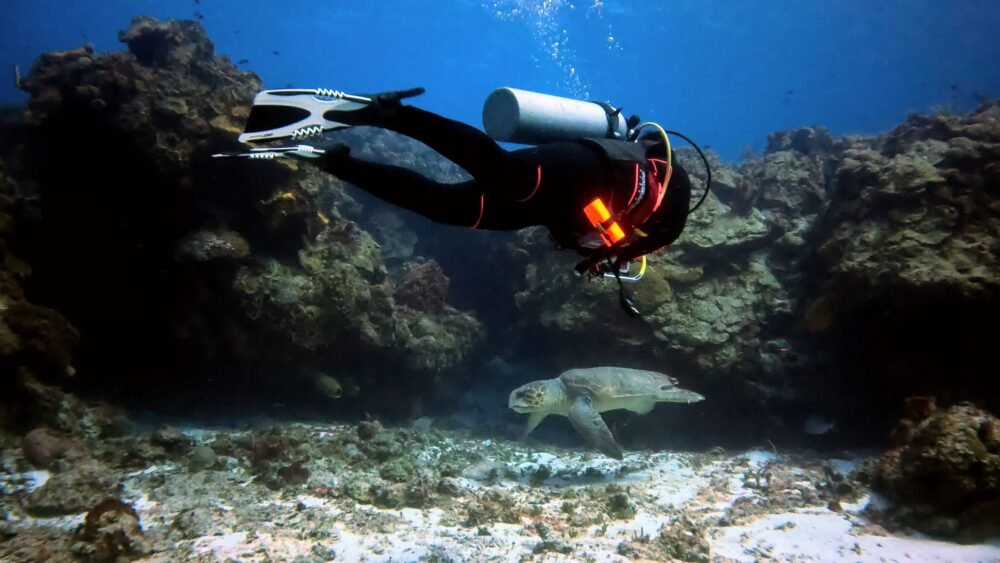 Note: This post contains affiliate links, which means I may receive a small commission if you purchase something through one of these links. Thank you for supporting the free content on this site! For more information on affiliate links and cookies, see my disclosure page for more details.
Give yourself the gift of peace of mind by ensuring you have travel insurance that covers diving accidents, as many don't.
While diving is quite safe when done properly, you can never be too careful, as decompression sickness (aka "the bends") can be incredibly costly to treat and is not always covered by standard travel insurance.
I recommend having a dedicated dive insurance like DAN as well as a back-up travel insurance coverage that is inexpensive, like SafetyWing Nomad Insurance.
This way, you're covered for both dive incidents as well as anything travel-related or medical-related that comes up during your trip.
SafetyWing does cover dive-related incidents as long as you are certified… it's not clear if you are covered while you are getting certified.
Plus, if you're in a really remote place and need medical evacuation, only DAN is able to provide that safely.
Additionally, you should have your own basic safety gear and be familiar with it.
This includes an SMB to attach to a BCD that you borrow, your own dive computer (not a rental, if possible), and your own mask that you know is well-fitting.
‼️DON'T FORGET TRAVEL INSURANCE‼️
While on a dive trip, you'll want to be sure you're covered against any incident that may happen during your stay.
I always cover my trips with SafetyWing Nomad Insurance because it's affordable (starting around $11/week).
It covers both medical emergencies (illness, accident, injury, etc., including Covid) and travel interruptions (delays, cancellations, lost baggage, etc.)
Komodo, Indonesia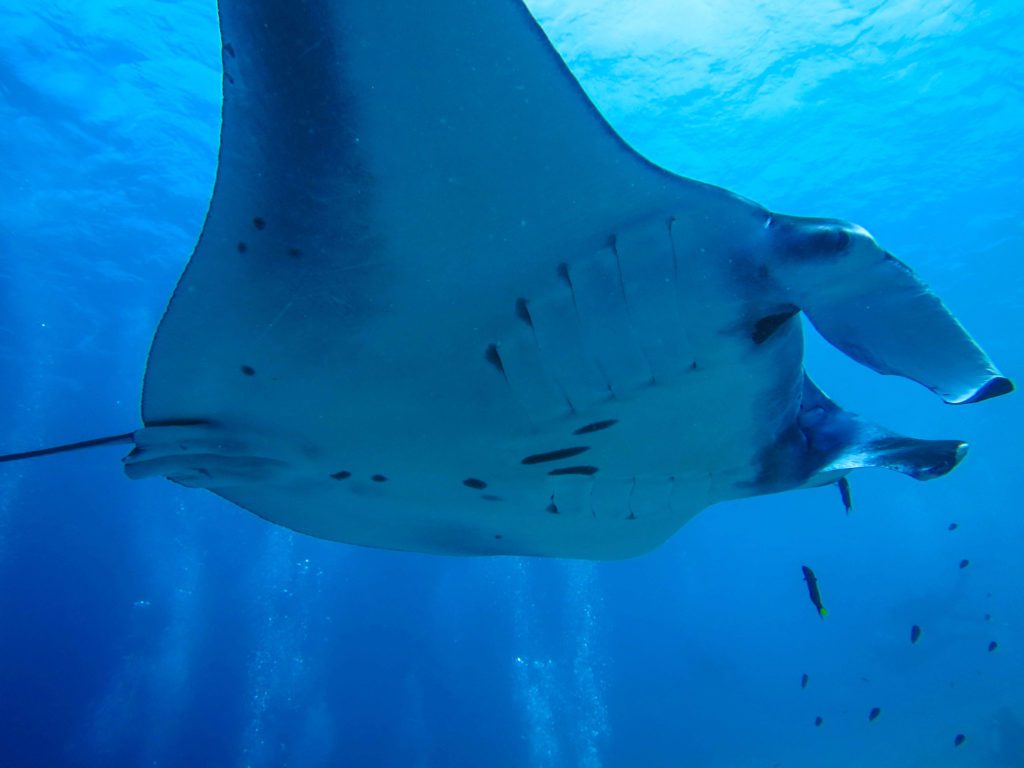 From Anastasia of Gallivant Girl
Learning to scuba dive in Komodo is simply unforgettable.
Komodo National Park offers a variety of dive sites for new and experienced divers looking for something more challenging.
The visibility is often fabulous, and the diverse coral reefs offer walls of exquisite color with more fish than you can imagine.
Komodo is known for its currents, which can make for invigorating and challenging dives.
Gentle drift dives offer the opportunity to float alongside majestic manta rays.
Hammerheads, reef sharks and mola mola can also be spotted.
Typically, operators plan to avoid strong currents, but experienced current junkies can take advantage of the region's currents for more thrill-seeking diving.
An open water course costs around $400 USD, and there is a National Park Fee of between $10-20 per day.
You can even combine a day's diving with a trip to Rinca island to see the Komodo dragons.
Just a word of warning: if you learn to dive in Komodo, everything afterwards pales into comparison!
Dahab, Egypt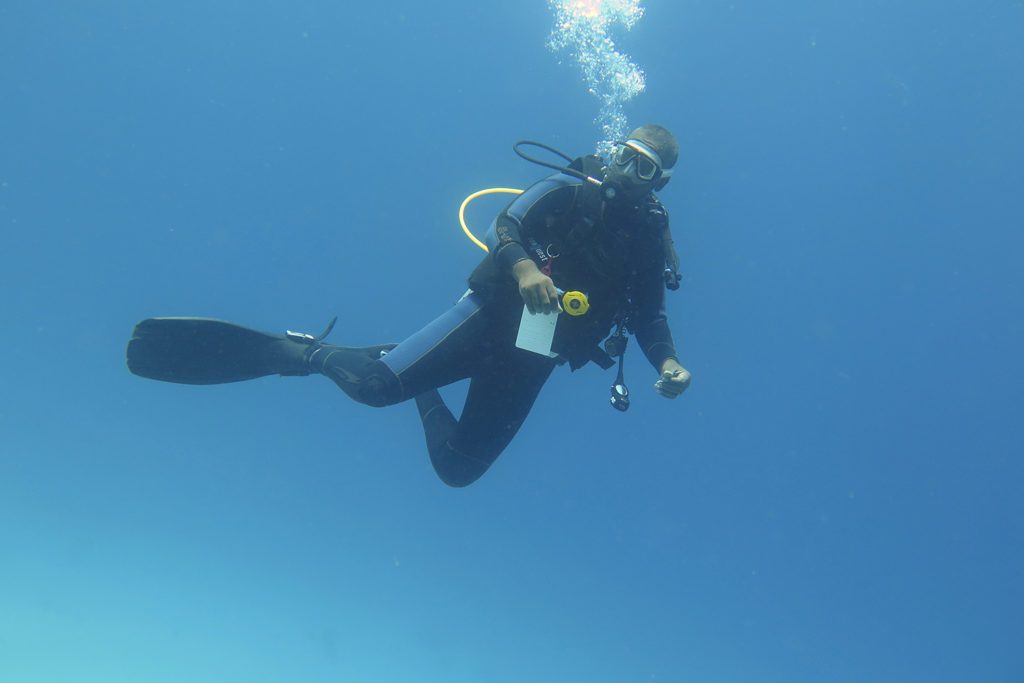 From Lisa of Flip Flop Globetrotters
Dahab, Egypt is one of the best places to learn scuba diving. You can do your open water course for around $300, a bargain!
Almost all dives are shore dives, so it's very easy to enter and exit the water.
Most of the dive centers practice underwater skills in the shallow, sandy area at Lighthouse.
From the first dive you ever make, you get to see marine life!
Clown fish, unicorn fish, sea horses, nudibranchs, moray eels, and all the usual reef fish and critters can be found, as well as colorful hard and soft corals.
During your surface interval, you can relax in one of the restaurants on the boulevard.
Or, take a day trip to the South and spend a lovely day with the bedouins at Wadi Ginay.
An overnight safari to Abu Galum, where you camp in the desert, is one thing you definitely don't want to miss when in Dahab!
Byron Bay, Australia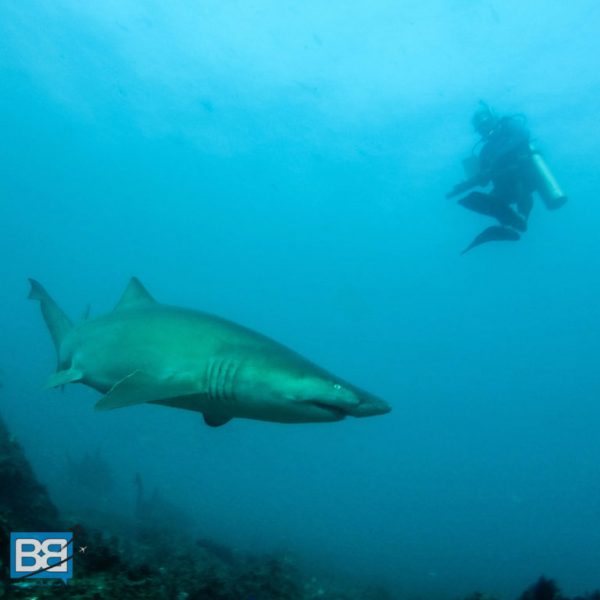 From Chris of Backpacker Banter
Since learning to scuba dive in 2009, I've clocked up over 300 dives across numerous countries around the world.
Still, Byron Bay in Australia is one of my favorite dive destinations and a great place to learn to scuba dive!
Julian Rocks is one of the top dive sites in Australia and the marine park is home to some incredible marine life.
Depending on what season you visit you'll find yourself swimming alongside manta rays, leopard sharks, grey nurse sharks (all perfectly safe to dive with!) and huge schools of rays and fish – it's an incredibly diverse dive site!
Certified dives here start at $75 USD and if you want to do your open water dive course in Byron Bay it's $415 USD – you can complete your theory online before arriving, so if you're pushed for time you can get certified in 3 days.
If you want to go all out you can even do a zero to hero divemaster course in Byron Bay which takes you from open water to divemaster over 3 months, includes accommodation, and is a great way to open up a career in scuba diving.
When you're not under the big blue, Byron is famous for its laidback vibes and pumping surf – so it's an ideal destination to kick back, enjoy a slower pace of life and spend some serious time at the beach.
In fact, it's one of my favorite places on the planet and a firm favorite for anyone travelling in Australia!

Bohol, Philippines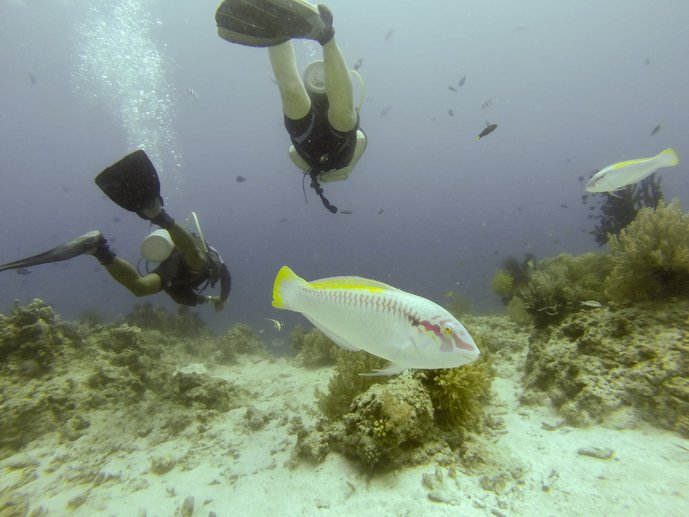 From Margherita of The Crowded Planet
Wondering where to learn to scuba dive?
One of my favorite diving locations in the Philippines is Bohol, and I think it would also be a great place for first-timers to learn to scuba dive.
The reefs in front of Panglao offer a great selection of marine life and colorful corals, they're not too deep, and currents aren't strong at all.
There are plenty of diving schools and shops on Alona Beach in Panglao – the prices of an open water certification start from about $250 USD, but shop around for the best deals.
Near Bohol, you'll also find Balicasag Island, the perfect place to see turtles – a friend of ours spotted 28 in a single dive!
Besides diving, there are plenty of Bohol adventures above the waves – you can visit the cute tarsiers, the famous Chocolate Hills or go paddleboarding on the Loboc river!

Malapascua, Philippines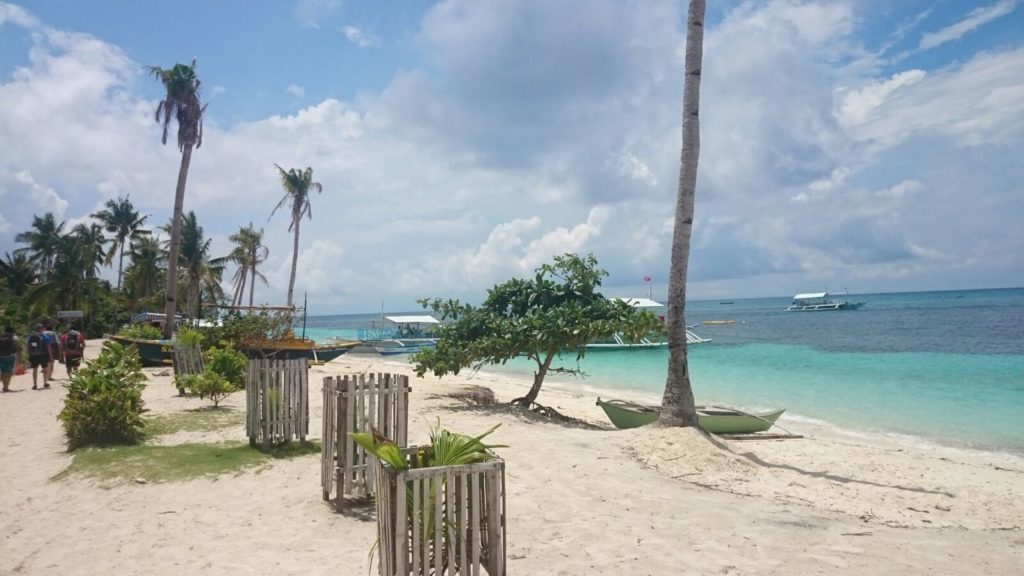 <
From Borja from The Nomad Guru
North of Cebu, you'll find this heavenly island called Malapascua, one of the best places to learn to scuba dive in the Philippines.
Being just 3 kilometers long and 500 meters wide, there's no room for roads or cars, and not for stress, either!
As diving is the main attraction on the island, you'll find plenty dive shops where you can take your Open Water Course for around $350 USD.
Of course, you'll find plenty amazing corals and colorful fishes here, but the main underwater attraction is without a doubt the thresher shark.
Malapascua is one of the very few spots in the world where you can dive with this amazing animal, so thousands of divers come every year to see them.
When the diving day is finished, you can relax and enjoy the sunset on Bounty Beach while having a drink with the rest of the divers and the locals.
In short, if you're looking for a perfect place to learn to scuba dive Malapascua will tick all the boxes!
Vanuatu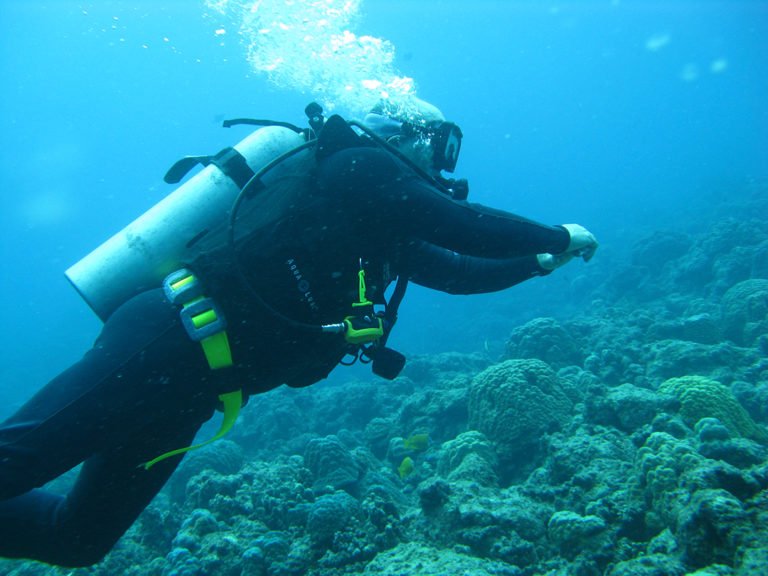 From Gordon of Travel Bloguer
I received my PADI from Nautilus Watersports in Vanuatu.
Vanuatu is an archipelago of islands and is made for water sports, and it's one of the best places to learn scuba diving in Oceania.
Over four days, I did the training and two dives in the open water. It costs $345 USD to learn to scuba dive and includes the PADI Scuba Diver Course, 2 dives, dive gear and the digital manual.
There are many wreck dives, including The Star of Russia, which is a relatively intact square-rigger, located at the bottom of Port Vila, the capital city of Vanuatu.
The SS President Coolidge is the largest and most accessible wreck dive in the world and is located in Vanuatu.
This 22,000-ton luxury liner is almost entirely intact, and you can swim through the many holds and decks, from the island of Espiritu Santo.
There are lots of things to do on the islands of Vanuatu, including visiting the world's most accessible active volcano, the Mount Yasur volcano is found on the island of Tanna.
Tulum, Mexico

From Crystal of Castaway with Crystal
Tulum in Mexico would have been my first choice in places to get my open water certificate had I known about it beforehand.
Why? Because instead of the boring old tiled pool that most learners use for their first dive, in Tulum you get to dive in a cenote!
A cenote is a natural sinkhole created by the collapse of limestone bedrock that exposes the water underneath.
Some open out into cave systems, while others are more like crystalline natural pools.
Some are mostly salt water, some are fresh, and others have the perfect mix of both; creating a halocline layer that is eerie and mesmerizing to see in real life.
Even without the amazing cenotes to dive, Mexico is rich in sea life and every one of your learner dives will be amazing!
It costs about $450 USD to learn to scuba dive in Tulum.
Cozumel, Mexico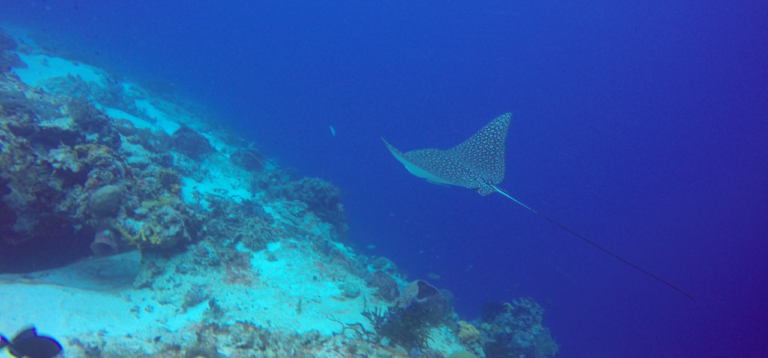 From Viktoria of Chronic Wanderlust

The world's second largest reef just runs by Cozumel, and having dove the Great Barrier Reef I can see that Cozumel's reefs are better when it comes to animals and corals.
Open Water courses are less than $400 USD with Blue Magic Scuba, one of the best scuba diving schools in the world, and you won't regret anything.
They take care of everything so you can enjoy and have fun diving.
During the surface intervals between the dives, you'll enjoy some fresh fruits and recharge your batteries for the next dive.
You'll see spotted eagle rays, green moraines, turtles, and maybe a nurse shark sleeping under a rock.
Besides diving, you can relax on the beach or jump to the mainland and explore the Mayan ruins in Tulum.
Malta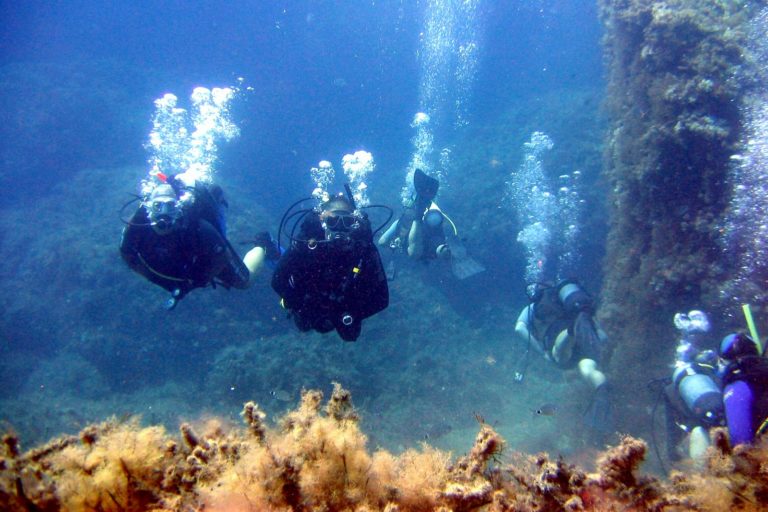 From Michelle and Nikki of Cheeky Passports

Blessed by an almost unique underwater topography, the Maltese islands offer diving opportunities to suit all classes.
The underwater landscape changes from sheer cliff drops to shelves, deep reefs and caves, thus harvesting a variety of natural habitats, rich in fauna and aquatic species.
The combination of Malta's all-year-round mild weather and shallow reefs at less than 10m depth, offer a convenient ground for those wanting to gain experience, or are looking to obtain their Open Water certification at one of the 50+ qualified schools.
Costs typically range from $350-400 USD inclusive of equipment and literature.
With visibility at 30 meters typically extending to more than 50 meters, clear waters and fantastic marine viewpoints are guaranteed unless of course, you've spent the night before partying at one of the many clubs.
In which case, you'd better stay dry and opt for some cultural heritage tours or easy hikes!
Little Corn Island, Nicaragua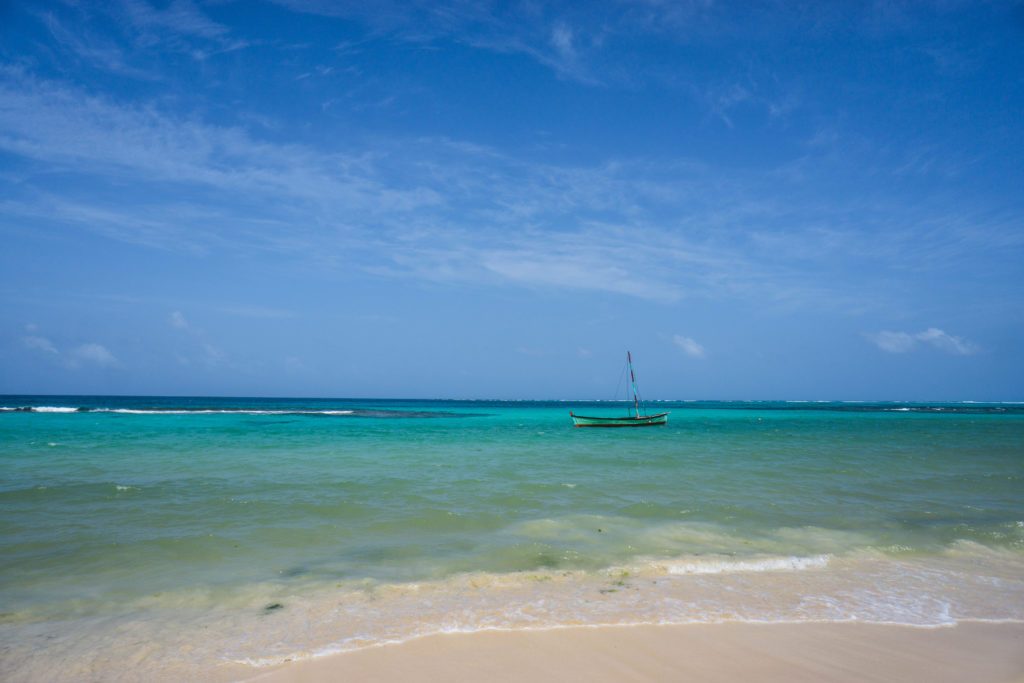 From me!
On this tiny little island 50 miles off the coast of Nicaragua, you'll find some of the best diving in the Caribbean, making it one of the best places to get scuba certified in Central America.
Turquoise waters have visibility up to 30 meters, and you can see all sort of marine life, from nudibranchs and parrotfish to nurse sharks and spiny lobster. Since this island is so rarely visited, the coral is vibrant and healthy.
You can learn to scuba dive and get your PADI open water certification at Dolphin Dive for about $330 USD, including four fun dives, with discounts available if you stay at certain guesthouses on the island.
When you're not diving, take yoga classes on the beach, rent a stand-up paddleboard or kayak, or just enjoy the gorgeous Little Corn sunset on an island that few people will ever hear of, let alone visit!
Roatan, Honduras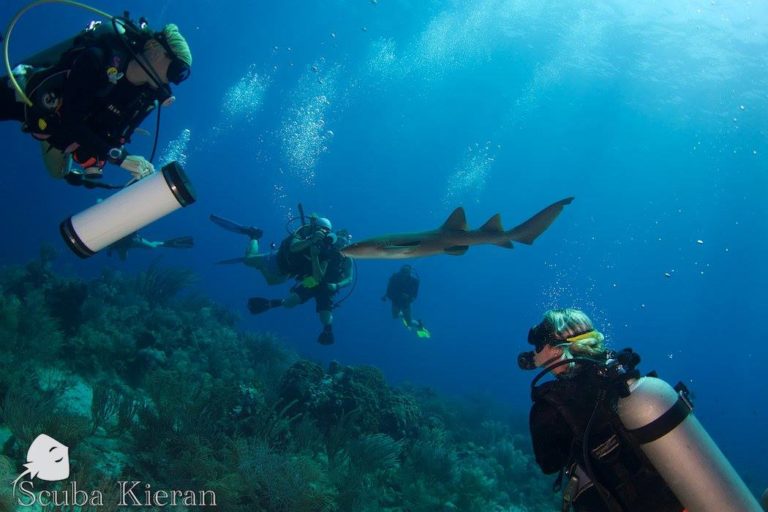 From Rika of Cubicle Throwdown
Some of the best diving in the Caribbean can be found on Roatan, a small island off the northeast coast of Honduras.
A mecca for scuba divers, Roatan is part of the Mesoamerican Barrier Reef system which is the second largest in the world.
The Roatan Marine Park regulates diving, snorkeling, fishing and boating activities with the support of the Honduran government, so the coral reef here is pristine.
Great visibility, little to no current, and warm water make for easy learning conditions for new divers.
There are fantastic training sites that offer a lot for certified divers as well.
Wrecks, walls, swim-throughs, canyons and lush soft coral are all available to explore alongside reef fish and bigger pelagics like turtles, rays, and sometimes even sharks.
Roatan is also a very affordable place to get scuba certified – the full Open Water course will run you anywhere from $320 to $450, depending on the shop, though almost all shops are around the lower end of the range.
Equipment is included, there are often deals with accommodation, and most of the shops offer discounted fun diving afterward if you do your certification with them!
5 Other Great Places to Learn To Dive
Khao Lak: Get certified here before departing on a liveaboard to the Similan Islands — the only way to reach these stunning islands!
Utila: Roatan's sister island, Utila is also another gorgeous island in the Bay Islands to learn to dive.
Ambergris Caye: This popular Belize caye is another favorite place to learn to dive, with the Belize Barrier Reef at your backdoor.
Koh Tao: This peaceful, beginner-friendly island in Thailand is a great place to learn to dive with great conditions!
Tahiti: Surprisingly inexpensive compared to destinations like Hawaii, nothing can top learning to dive in Tahiti — you may want to venture onwards to other French Polynesian islands like Rangiroa, Moorea, and Fakarava afterwards!
Curious about other places? Here is a complete guide to the costs you'll pay to get dive certified around the world.
You may also want to read these resources on packing for a dive trip and what to wear under a wetsuit, as well as my favorite 5mm wetsuits for women!
Allison Green is a former educator turned travel blogger. She holds a Masters in Teaching and a B.A. in English and Creative Writing. Her blog posts merge her educational background and her experience traveling to 60+ countries to encourage thoughtful travel experiences that both educate and entertain. She has been a speaker at the World Travel Writers Conference and her writing, photography, and podcasting work has appeared in National Geographic, CNN Arabic, CBC Canada, and Forbes, amongst others. Now based in the San Francisco Bay Area where she grew up, she has also lived in Prague, Sofia, and New York City.