Turquoise water crashing against white sand beaches fringed by palm trees, a vibrant metropolis with an incredibly diverse and vibrant food scene, stunning hikes with unbeatable views, and a landscape that will have you feeling like you're in Jurassic Park…
This is exactly what you get from a trip to Oahu, and it's a place like no other.
I've visited four Hawaiian islands now (Maui, Kauai, Oahu, and the Big Island) and I have to say, I think Oahu may be my favorite.
It has a little something for everyone, and I love how you can go from being in the heart of a city to being on a rainforest trail en route to a thundering waterfall in a mere 15 minutes.
Besides all that, there's also endless history. Whether you want to learn about the events that created the unity of the Hawaiian islands, the events that led to the downfall of the Hawaiian kingdom, or the events that led to America entering World War II, there's a place on Oahu where you can learn just that.
I've mapped out this itinerary for Oahu to be a good mix of self-guided road-trip style independent travel and tours where I felt the activity was not able to be done on its own (either practically, safely, or enjoyably).
Feel free to adjust according to your travel needs — these are suggestions for an Oahu itinerary rather than a hard-and-fast itinerary you must follow to the letter.
If you know you want more beach days — skip some activities and add those in.
If you know you want more hikes — toss out a beach day and throw in a hike (I recommend Koko Head Crater, which I didn't include on this itinerary but looks epic!)
Mix and match until this Oahu itinerary is your ideal itinerary.
I wrote this post in March 2022 after my February 2022 visit to to Oahu -- a long-awaited return visit after several trips to the island in my younger years. It was last updated January 5, 2023 to ensure it's up-to-date for the current travel season!
Your 7 Day Oahu Itinerary
Day 1: Downtown Honolulu & Waikiki
Have coffee and breakfast at Arvo.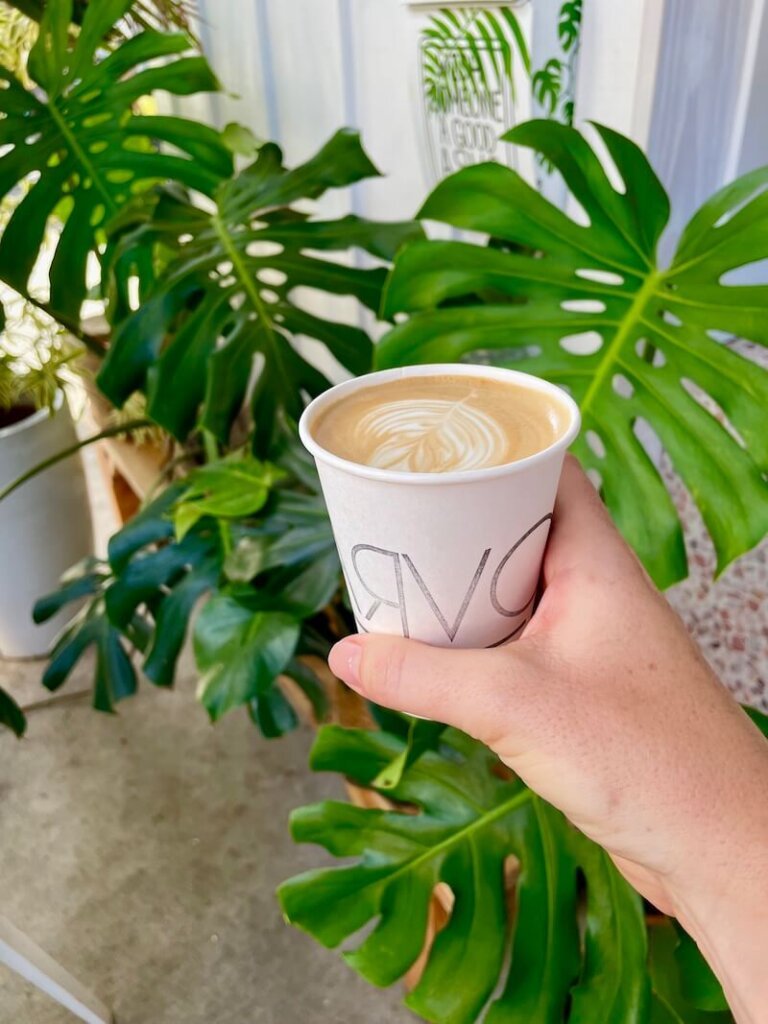 Note: This post contains affiliate links, which means I may receive a small commission if you purchase something through one of these links. Thank you for supporting the free content on this site! For more information on affiliate links and cookies, see my disclosure page for more details.
Your first day in Oahu warrants an early start — and an early start warrants a delicious cup of coffee!
Arvo is a trendy and delicious Australian-style coffee shop ("arvo" is Aussie slang for afternoon!).
It's located in the SALT at Our Kaka'ako boutique shopping area: one of my favorite neighborhoods in Honolulu.
I grabbed a flat white — the greatest Aussie coffee of all! — and it was simply delicious, with perfectly pulled espresso, creamy microfoam, and a little bit of a latte art for Instagrammability.
I had already had breakfast when I visited Arvo, but their food menu looks incredible.
They offer a gorgeous matcha chia pudding as well as a selection of toasts.
Both their Ricotta Toast (homemade ricotta, fresh fruit, and honey) and their Loaded Avocado Toast (avocado, arugula, feta, and local cherry tomatoes) sound exquisite!
For something more substantial, they also have a veggie halloumi burger with aioli and tomato jam on a brioche bun.
Hours: 8 AM to 2 PM
Website: arvocoffee.com
Address: 324 Coral Street at SALT, Honolulu, HI 96813
Explore the shops in the Kaka'ako District as you walk towards downtown.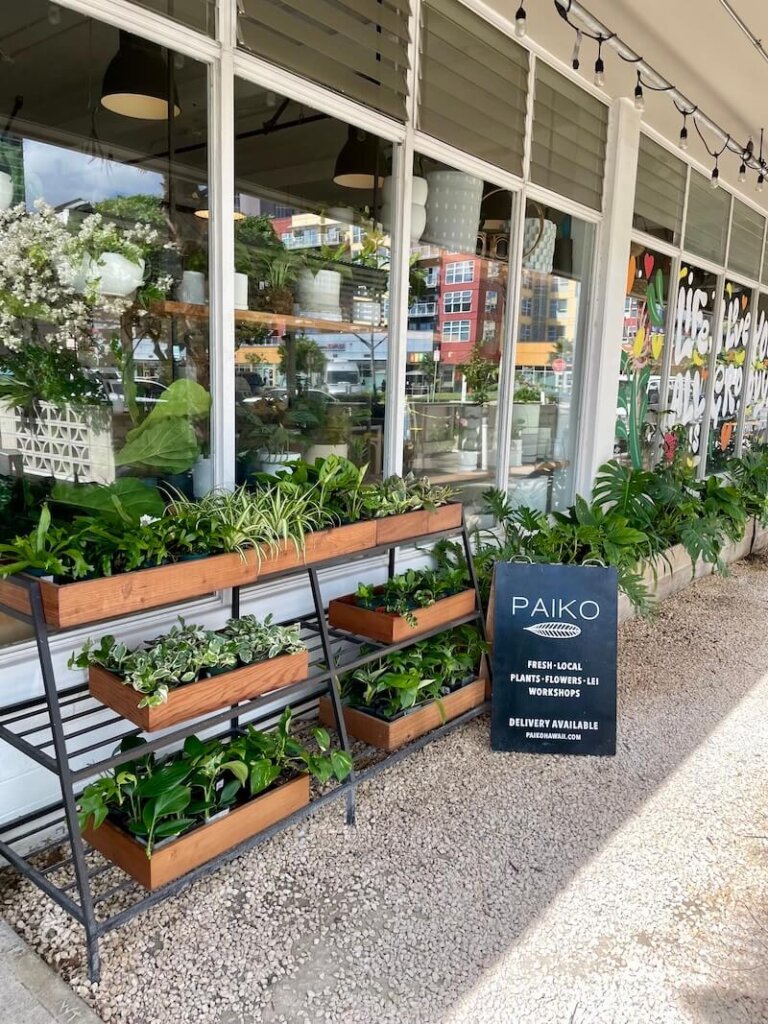 As you walk towards downtown Honolulu, you'll get to see all the wonderful boutiques and cafés that make the Kaka'ako District the hippest place in Honolulu and the city's de facto Arts District.
Don't miss exploring some of the shops in the SALT complex. Here are a few favorite boutiques:
Paiko: Offering a selection of gorgeous fresh-cut flowers and tropical houseplants, Paiko is a plant nerd's dream. Even if you don't plan to take anything home with you, just wandering around is inspirational — the way the best boutiques always are. As a bona fide plant nerd (literally, I run a plant blog), I was really impressed by their unique selection of plants and the beauty of the store's design that allowed its plants to shine.

Address: 675 Auahi Street Ste. 127, Honolulu, HI 96813 | Hours: Tuesday through Saturday 10 AM – 5:30 PM, Sunday 10 AM – 4:30 PM
Hungry Ear Records: Love vinyl — or at least browsing the cover art if you don't have a record machine at home? This funky vintage record shop is a great place to browse for a hidden find, or just admire the way music used to be consumed and sold. This record shop has a special affinity for sourcing and selling rare Hawaiian albums, so if you're looking for something unique for your collection, you'll find it here.

Address: 675 Auahi St suite e3-200, Honolulu, HI 96813 | Hours: Daily from 10 AM to 6 PM

Lonohana Estate Chocolate: Who doesn't love chocolate? No, seriously, who, so I can do a mental wellness check on them. Lonohana is a family-run bean-to-bar chocolate company that sources its cacao from a local farm on the North Shore before being processed on Honolulu. The production cycle never leaves the island of O'ahu! The company believes in bringing back Hawaiian agriculture and investing in the future of a more diverse and equitable Hawaiian economy. Besides chocolate bars, they also sell truffles, chocolate drinks (chocolate chai? yes please), and other chocolate-infused products.

Address: 324 Coral Street, #104A, Honolulu, HI 96813 | Hours: Daily from 10 AM to 5 PM
Marvel at the Honolulu City Hall.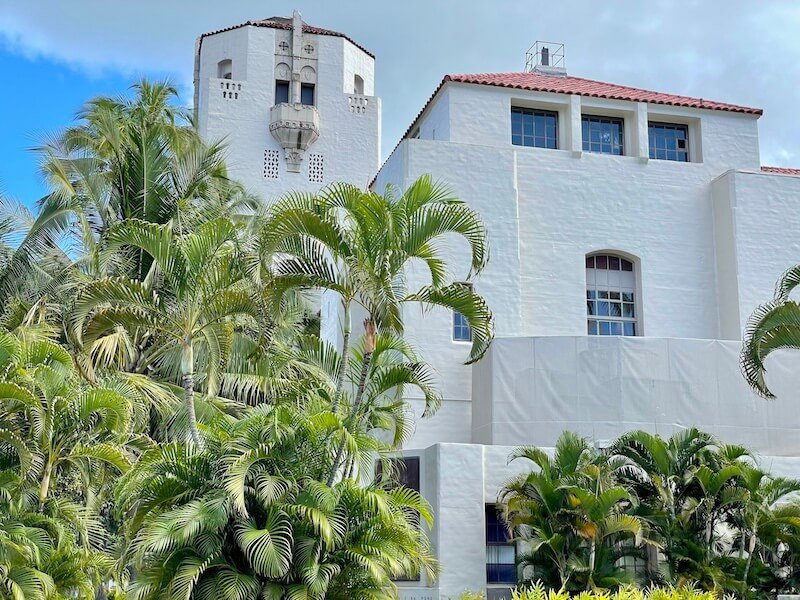 Honestly, I was really impressed by downtown Honolulu's architecture! I don't know what I was expecting, but it felt a lot grander than I had imagined it would be (or perhaps I was just shellshocked by being in such a large city after having spent 4 days on Kauai!)
One of the more beautiful buildings in the downtown Honolulu area is the City Hall. It was constructed in 1928 with the original name of Honolulu Hale, intended as a permanent base for the new city government.
The building was constructed in the Italianate Spanish Colonial Revival style, popular in Hawaii as well as California. The building took its inspiration from the Florentine Palazzo del Bargello, and the interior has a beautiful courtyard as well as stunning frescoes and highly-detailed stonework.
This may just be my personal bias as a Californian who spent a lot of time with my family from from Santa Barbara, but I love this style of architecture — it always makes me feel at home, and it was something that was a bit surprising to see on an island nearly 3,000 miles away from home.
Address: 30 S King St, Honolulu, HI 96813
Hours: Weekdays from 7:45 AM to 4:30 PM
Admire the beautiful ʻIolani Palace.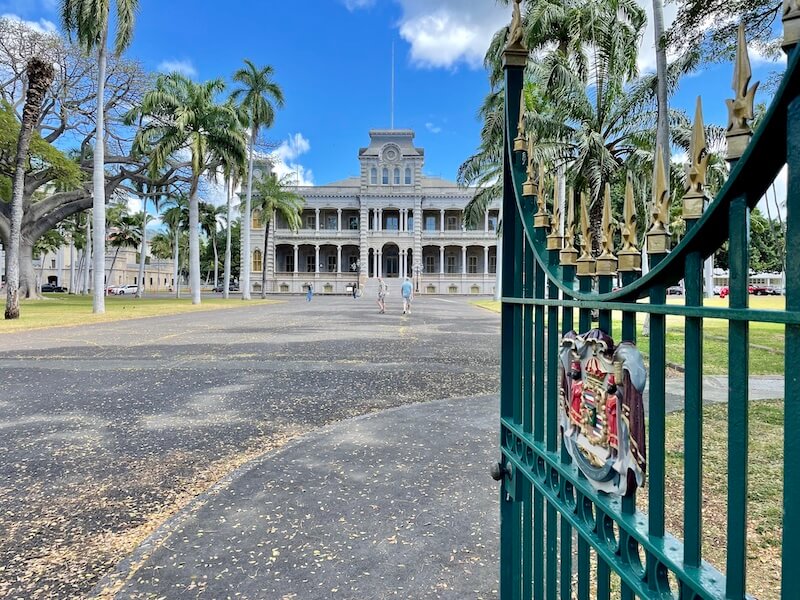 From a historical and architectural perspective, Downtown Honolulu is an interesting place: a site where the histories of the Hawaiian dynasties and American colonization collide in a very visible way.
The ʻIolani Palace (Hale Aliʻi ʻIolani in Hawaiian) is one such place. This was the royal residence from 1845 to 1895, originally inhabited by King Kamehameha III and last inhabited by Queen Liliʻuokalani before her reign was overthrown by American settlers.
Liliʻuokalani was overthrown by American forces in 1893, and troops of the newly-formed government of the Republic of Hawaiʻi took control of the Palace.
The new government renamed it as the Executive Building, selling the dynasty's furniture and personal belongings at auctions open to the public.
In early 1985, there was an attempted and oft-forgotten uprising, the Wilcox Rebellion, which attempted to reinstate the Hawaiian monarchy.
However, it failed, and Queen Liliʻuokalani was imprisoned for her role in the rebellion. She was forced to abdicate the throne, and she was jailed in a small room at the ʻIolani Palace for nine months.
While the history of the ʻIolani Palace is quite sad, showing the blatant disregard of Hawaiian sovereignty by the Americans who settled and later annexed Hawaii, the Palace has now been reclaimed by Hawaiians who wish to preserve their historical and cultural legacy.
The Palace was vacated in 1969, upon finalization of the construction of the Hawaii State Capitol building, and restoration work began quickly thereafter to return it to the way it looked under the Hawaiian monarchy.
A NGO called the Friends of ʻIolani Palace (founded by the grand-niece of Queen Kapiʻolani) oversaw the restorations, and managed to re-acquire many of the original objects belonging to the Palace that had been auctioned off.
It reopened to the public in 1978, restored to look the way it did in the time when Hawaiian monarchs still reigned and lived in this palace.
You can take an hourlong tour of the palace by booking online. You can book a tour with an audioguide device and do the tour independently or enjoy a tour led by a museum docent.
An audioguide-led tour costs $25, and a docent-led tour costs $30.
Book your tickets online here.
Address: 364 S King St, Honolulu, HI 96813
Website: iolanipalace.org
Hours: 9 AM to 4 PM Tuesday through Saturday (docent-led tours on Wednesdays and Thursdays only)
Check out the Aliʻiōlani Hale Building and King Kamehameha Statue.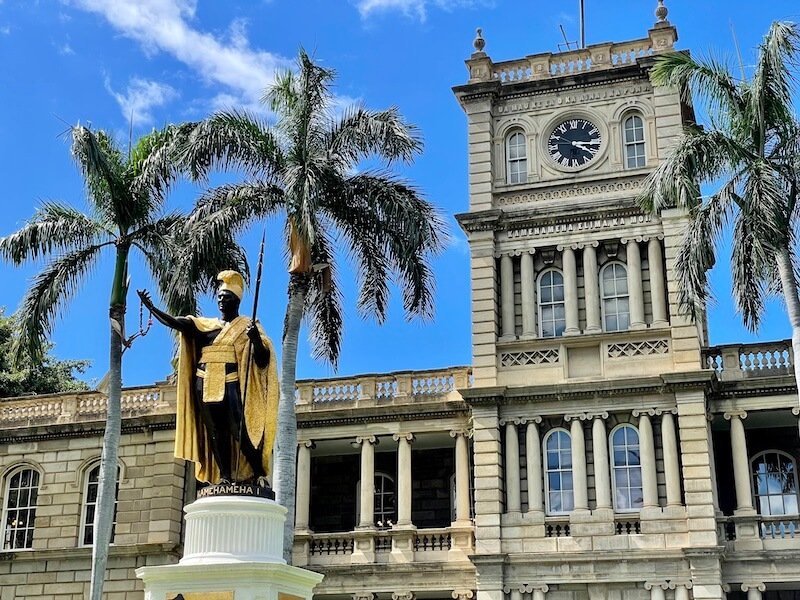 The next historic building worth visiting in downtown Honolulu is the Aliʻiōlani Hale, finished in 1874.
It was originally intended to be the royal Palace of King Kamehameha V — hence the royal design of the building. However, he realized that the growing government needed more space in order to govern properly, and instead commissioned it as a government building.
He passed away before construction was finalized, but it was finalized by his successor, King Kalākaua. It was used as an executive building up until the end of the Hawaiian monarchy.
In fact, it was from this building itself that the so-called "Committee of Safety" orchestrated the overthrow of Queen Liliʻuokalani and put an end to Hawaiian sovereignty. The building is now used, somewhat ironically, as the Hawaii Supreme Court.
History of the building aside, one of the main reasons to visit is the beautiful and touching gold-leaf King Kamehameha Statue in front. This statue honors King Kamehameha I, who united the Hawaiian Islands in 1810, ending years of inter-island conflict.
The statue was erected in 1883, though it took a bit of a detour to arrive. The original statue was carved in Europe and was lost at sea as it navigated Cape Horn in Chile, so this was the second iteration.
The statue is adorned with gold leaf and features the Sacred Sash of Liloa around King Kamehameha's waist, in reference to the centuries-long lineage of the sash (kāʻei) passed down through the Hawaiian monarchy.
Address: 417 King Street, Honolulu, HI 96813
Hours: Weekdays from 8 AM to 4:30 PM
Visit the Hawaii State Art Museum.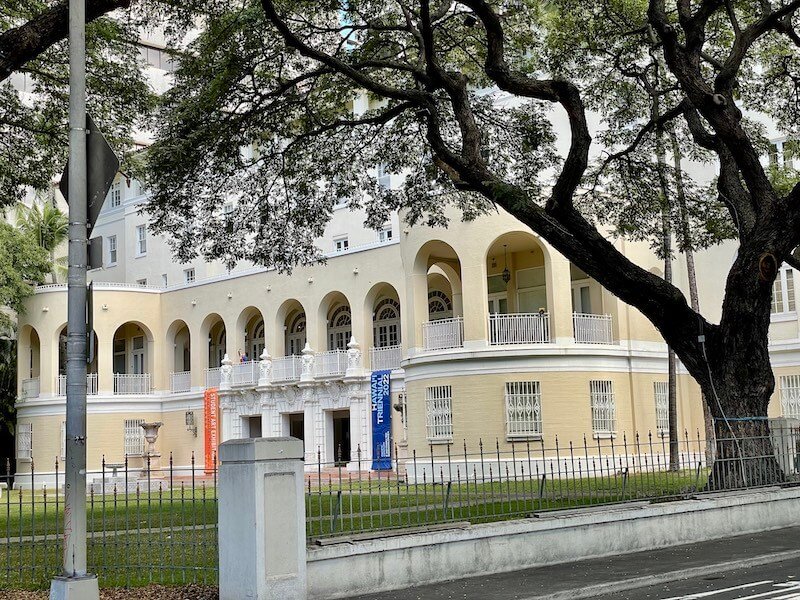 This museum offers free admission and is a great way to show some appreciation for modern and contemporary Hawaiian art and culture.
Currently, the Hawaii Triennial exhibit is on display. The theme of the exhibit is Pacific Century (E Ho'omau no Moananuiākea in Hawaiian), focusing on how the Hawaiian islands position between Asia-Pacific and Oceania has shaped the islands' identity and history.
Address: 250 South Hotel Street, Honolulu, HI 96813
Website: https://hisam.hawaii.gov
Hours: Monday through Saturday from 10 AM to 4 PM
Check out the Aloha Tower.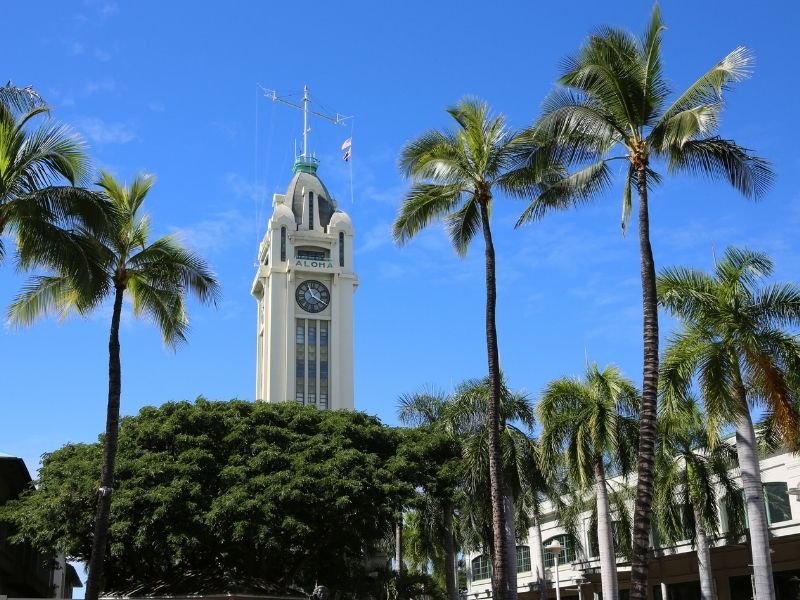 The very recognizable face of Honolulu Harbor, Aloha Tower is a can't-miss landmark.
Built in 1926, first as a lighthouse and later decommissioned, it was the tallest building in all of the Hawaiian islands for 40 years.
Now, the Aloha Tower has been converted into the Aloha Tower Marketplace, a mixed-use building associated with the Hawaii Pacific University, housing students, community events, and a wide range of restaurants.
There's also a 10th floor Observation Deck where you can get sweeping views of the city and harbor area. Visiting is free, and typically it is open between the hours of 9 AM and 5 PM; however, it is closed temporarily due to Covid-19.
Address: 1 Aloha Tower Dr, Honolulu, HI, 96813
Website: https://alohatower.com
Hours: 8 AM to 10 PM for the building, though each business sets their own hours.
Have lunch back in Kaka'ako.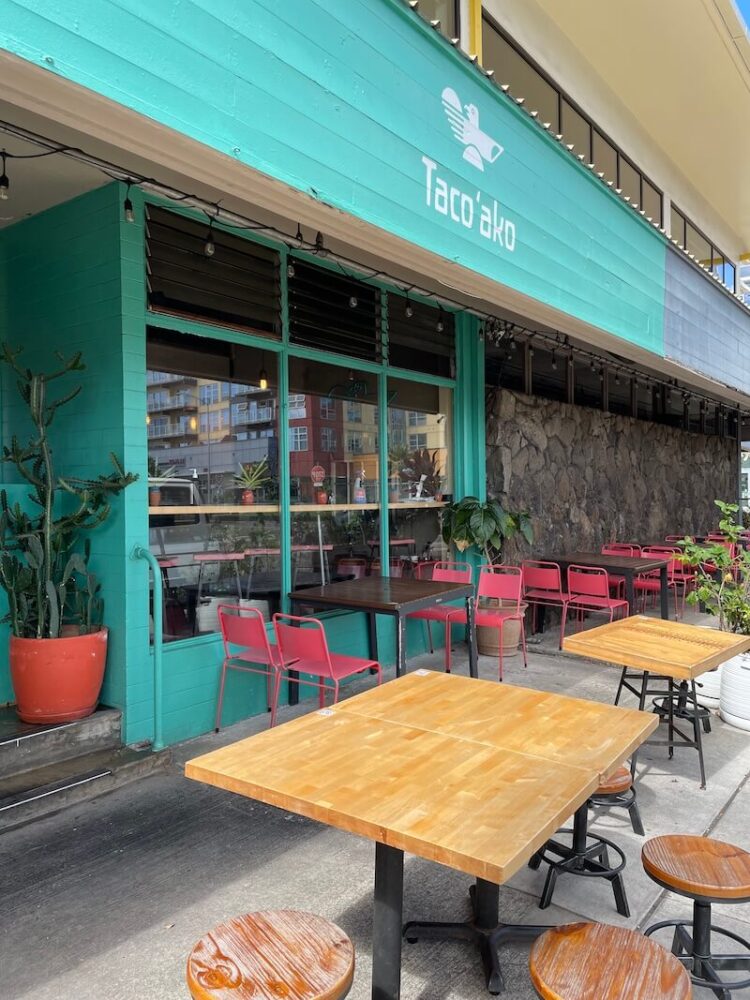 Both of the recommended afternoon tours (snorkeling with sea turtles or taking a glass bottom boat) depart from Kewalo Basin Harbor, located in the heart of Kaka'ako where we started our day.
That's a great thing, because there are so many great places to eat in the area! Here are a few recommendations:
Highway Inn Kaka'ako: This family-run restaurant has been operational for over 70 years. It was founded by Seiichi Toguchi, a Japanese-American who was displaced during the internment camp period of WWII (read their family history here). Upon his return to Hawai'i, he opened his own restaurant called Highway Inn, located on the Farrington Highway. It was so popular that it moved to a larger location — and later a poke restaurant as well as a second location in Kaka'ako. They serve up tasty traditional Hawaiian food such as chicken and pork lau lau (meat wrapped and cooked in taro leaves). I recommend a combo plate served with haupia, steamed sweet potato, poi, and lomi salmon.

Address:680 Ala Moana Blvd #105, Honolulu, HI 96813 | Hours: 10:30 AM to 8 PM daily

J's BBQ: This long-running family business serves up some of the best Korean food on the island — and at great budget-friendly prices, too. J's is famous for their spicy BBQ chicken and pork, and their BBQ galbi (beef short rib) is to die for! Everything comes on a plate with rice and either a mac salad or green salad, and everything is priced around $12. They also serve up bibimbap, kimchi fried rice, and fried mandoo (Korean dumplings).

Address: 691 Auahi St #2-114, Honolulu, HI 96813 | Hours: 6 AM to 8 PM daily

Redfish Poke Bar: I won't say this is the best poke on the island (that honor belongs to Ry's Poke Shack on the North Shore) but this is a contender for the best poke in Honolulu! Build your own poke bowl just the way you want it, choosing from delicious options like yuzu-miso ahi, hurricane salmon, and ginger-scallion hamachi (as well as vegan options like tofu and beet poke and kimchi cucumbers).

Address: 685 Auahi St, Honolulu, HI 96813 | Hours: 11 AM to 9 PM daily
Go on a sea turtle snorkeling tour or glass bottom boat tour.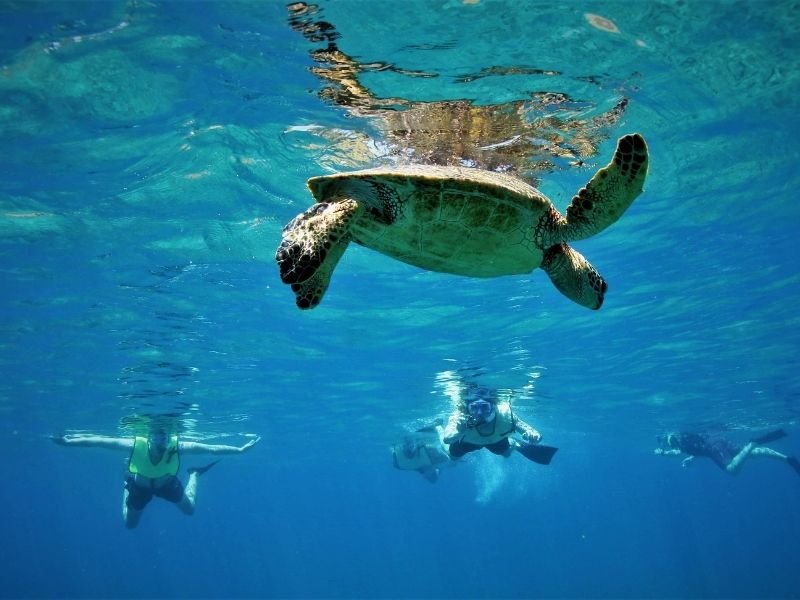 After your delicious meal, make your way over the Kewalo Basin Harbor a little before 3 o'clock. There are two great options for finishing out your first day in Honolulu: going snorkeling with sea turtles or going on a glass bottom boat tour!
Personally, I love getting in the water and snorkeling — it's hands-down one of my favorite activities to do in the water, bested only by SCUBA diving (which is basically just snorkeling on steroids).
This two-hour snorkeling tour brings you along the coast to Turtle Canyons, a popular snorkeling spot where you're all but guaranteed to see the endangered Hawaiian green sea turtle. You'll also see a veritable kaleidoscope of tropical fish in all different colors!
Along the way, you may get to see spinner dolphins bobbing alongside the boat, or even humpback whales during their migration if you are visiting during the winter months.
This tour includes free snorkeling equipment rental, as well as complimentary non-alcoholic refreshments and snacks. You'll have to bring your own towels, though — I love this cute microfiber travel towel that packs up teeny-tiny and is easily carried in my day bag.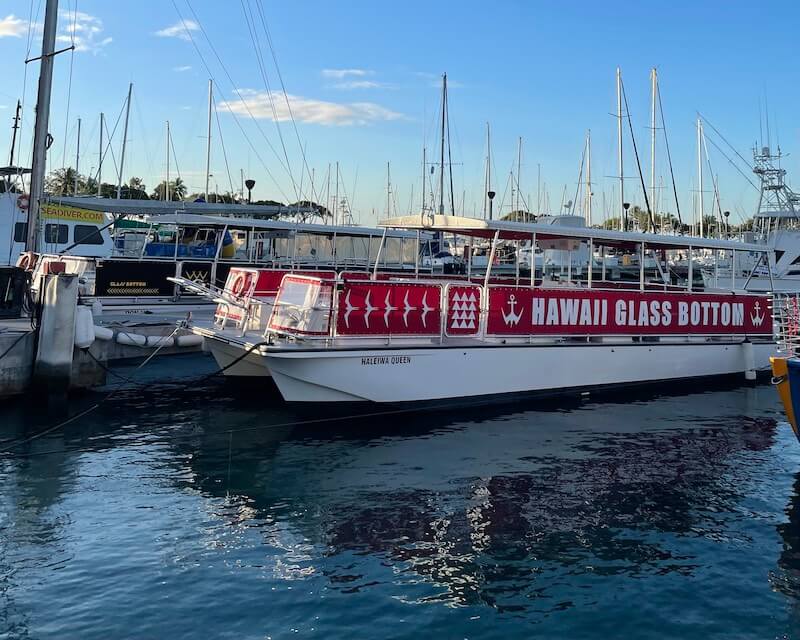 If you're not into the idea of snorkeling for whatever reason, a glass bottom boat tour is a great way to see the beauty of the underwater world without getting wet!
The glass bottom boat tours last one hour and take you towards beautiful Diamond Head. You won't know where to look as both the Oahu coastal scenery in front of you and the underwater world below you will seem equally compelling!
Looking through the glass on the boat, keep an eye out for tropical coral reefs, sea turtles, reef sharks, tropical fish, and possibly even dolphins! You'll also go over a shipwreck, where you can see how these wrecks become homes and havens for all sorts of marine life.
Address: Both tours meet at the Kewalo Basin Harbor at 1125 Ala Moana Blvd, Honolulu, HI 96814
Admire your first Oahu sunset.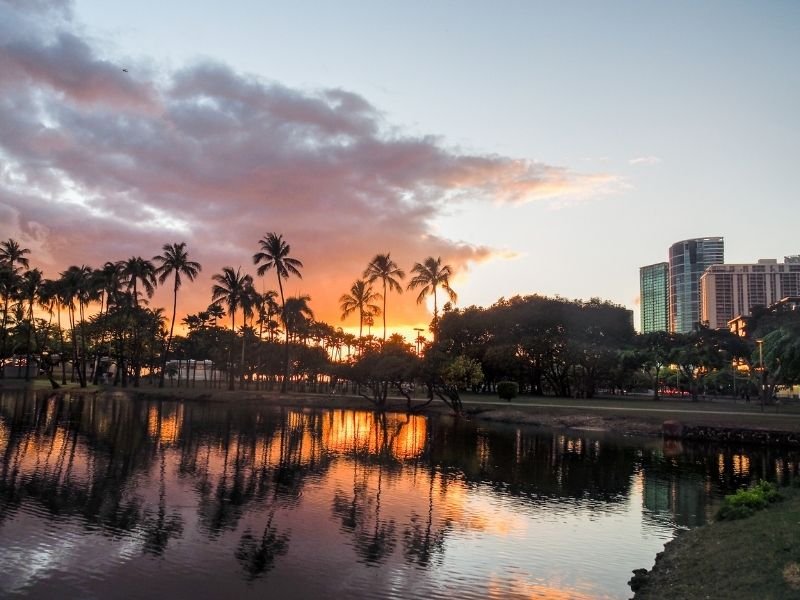 After your snorkeling trip or boat tour, you'll want to make your way either to Ala Moana Beach Park or Waikiki Beach for a stunning sunset you won't soon forget!
Depending on the time of year, the sun sets around 6:00 PM in winter and 7:00 PM in the summer months, so check the sunset times before settling in!
Have a delicious meal in Waikiki.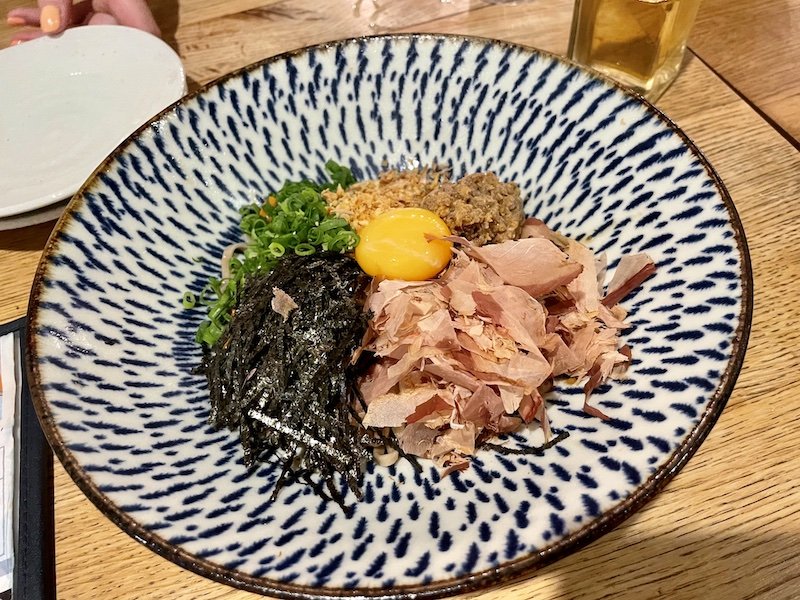 There are several great options for an incredible dinner in Waikiki! Here are a few suggestions for your first night.
ZIGU: This contemporary restaurant and sake bar prepares typically Japanese recipes using only local Hawaiian ingredients, resulting in utterly delicious meals! Standout dishes include the miso-marinated macadamia-crusted salmon, the ahi tuna cutlet, and the chilled spicy soba noodle bowl with spiced pork, bonito flakes, and raw egg (the dish I ordered and loved!)

Address: 413 Seaside Ave #1F, Honolulu, HI 96815 | Hours: 4 PM to 10 PM daily

Izakaya Pau Hana Base: This izakaya is so true-to-form that I honestly felt like I was transported back to my time in Osaka! Prices are shockingly affordable and portions are enormous. I greatly enjoyed all the plates I tried — their fried calamari, okonomiyaki (Japanese cabbage pancake covered in goodies), and yakitori (chicken skewers) were all exquisitely done.

Address: 407 Seaside Avenue #107, Honolulu, HI 96815 | Hours: 5 PM to 11 PM daily, except Sunday
Day 2: Kailua Bay, Lanikai Beach, & the Windward Coast
Have a great breakfast in Waikiki.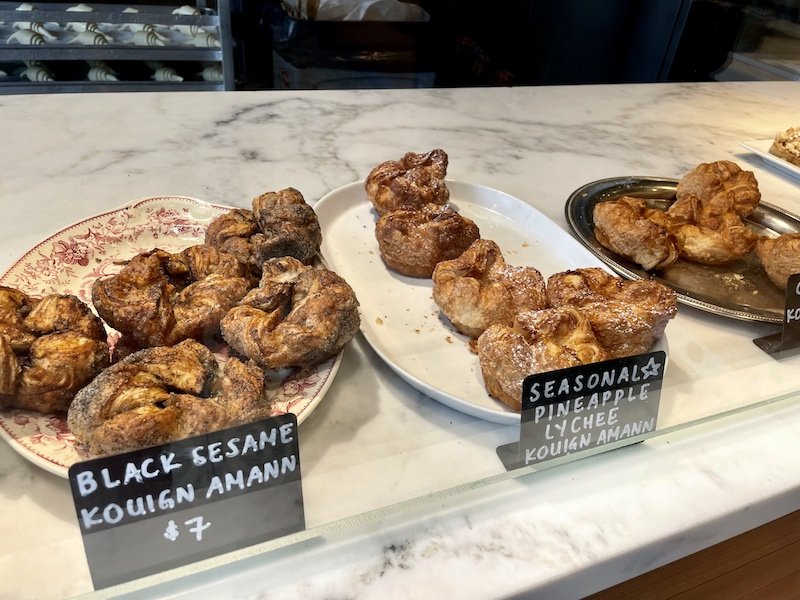 There are several great places to grab breakfast in Waikiki, depending on if you want a larger meal or just a snack.
Here are a few suggestions:
Kona Coffee Purveyors: This is truly some of the best coffee served on the island of Oahu, and definitely the best coffee in Waikiki! They have a delicious and intriguing selection of pastries such as the black sesame or pineapple lychee kouign amann (like a croissant on steroids). Their pastries and coffees are a little pricy, but they are unbeatable. Expect lines in the morning, but it moves quickly.

Address: 330 Kalakaua Ave #160, Honolulu, HI 96815 | Hours: 7 AM to 4 PM
Veranda at the Beachhouse: If you're looking for a stunning place to have a fancy breakfast with a view of the water, it doesn't get better than the restaurant at Moana Surfrider. Even if you're not a guest of the hotel, you can dine here and enjoy hearty portions of classic breakfasts like banana pancakes, made with local ingredients.

Address: 2365 Kalakaua Ave, Honolulu, HI 96815 | Hours: 6:30 AM to 10:30 AM
Drive the Pali Highway and stop at the Nu'uanu Pali Lookout.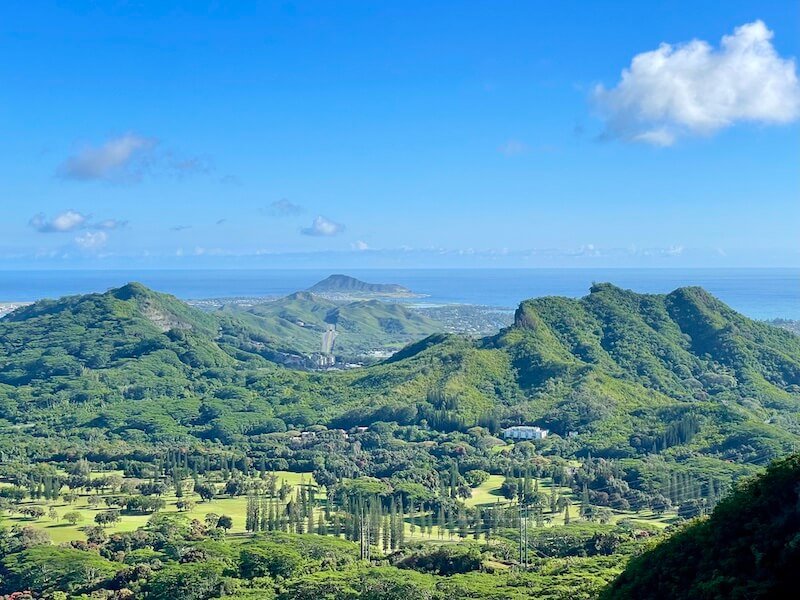 After powering up with a hearty breakfast, it's time to hit the road. We're heading to the windward side of Oahu today, and that means taking the beautiful Pali Highway.
This historic highway passes through the Koʻolau Range, a beautiful but largely impassible mountain range on Oahu. The highway passes through Nuʻuanu Pali tunnels to get to the other side of the mountains.
But before you pass through the tunnels, make sure you stop at the Nu'uanu Pali Lookout. The view from here is one of the best in Oahu!
Be sure to pay the parking fee of $7 — there usually someone here checking for payment, and you will likely get a ticket if you don't pay, even if you stop for just a few minutes!
From here, you'll get a gorgeous view of the Koolau Cliffs and the windward coastal cities of Kailua and Kaneohe, as well as the small islets like Mokoliʻi off the coast of Oahu.
While also being beautiful, the lookout is also incredibly historically important as well. This lookout is the location of the Battle of Nuʻuanu, in which King Kamehameha I finally won the battle that united Oahu (and would later unite the rest of the Hawaiian islands under his rule).
Many soldiers died in this fight, falling off the edge of the steep cliffs (that is what 'pali' means in Hawaiian, after all).
While building the highway, hundreds of human skulls were found, likely form this battle — perhaps this is why the Pali Highway is said to be haunted!
Address: Nuuanu Pali Dr, Kaneohe, HI 96744
Hours: 6 AM to 6 PM
Wander around the Ho'omaluhia Botanical Garden.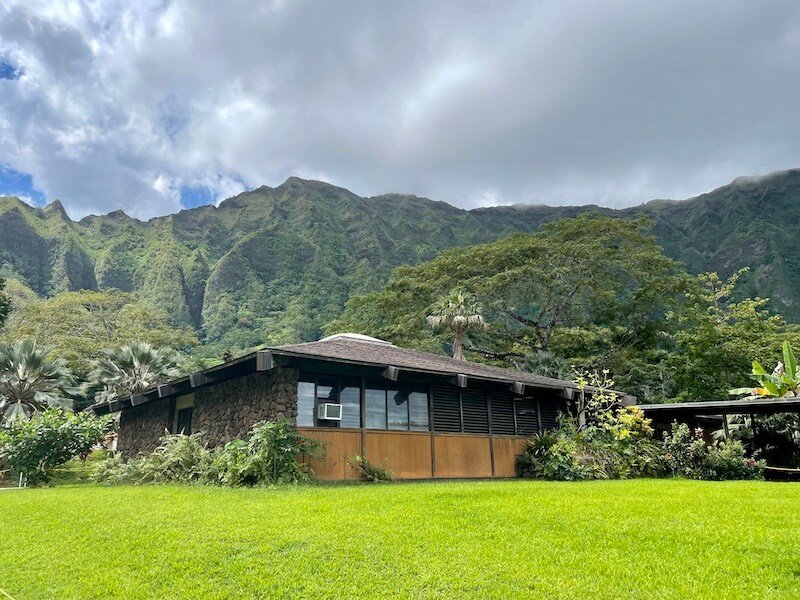 One of the most stunning places on the island of Oahu is the Ho'omaluhia Botanical Garden, located in Kaneohe.
You can check out the Ho'omaluhia Botanical Garden Visitor Center, and they'll give you instructions abotu a quick walk you can do down to the lake.
Frankly, the lake isn't so picturesque, but the beautiful flora you'll see along the way and the informational placards identifying the plants was — for me — even more appealing!
But honestly, the best part of visiting the Ho'omaluhia Botanical Garden is just driving around on the beautiful Park Access Road.
The contrast of the sheer cliff faces against the lush scenery is exquisite… so exquisite, in fact, that the park now bans photography "on or near" the road, likely after far too many Instagrammers descended on it and blocked the traffic for their photos.
As a result, park rangers will quickly tell you to put away your camera if you're anywhere near a road, even on the side of the road where you're not blocking any traffic or putting yourself or anyone at risk.
It's a bit frustrating as the place is so beautiful that it's so tempting to take all the photos you can — but it's just a reminder not to take anything for granted and to always behave respectfully while you travel, otherwise you run the risk of ruining it for future generations of travelers.
Address: 45-680 Luluku Rd, Kaneohe, HI 96744
Hours: Daily from 9 AM to 4 PM
Take a kayaking tour of the Mokulua Islands OR just relax on the beach.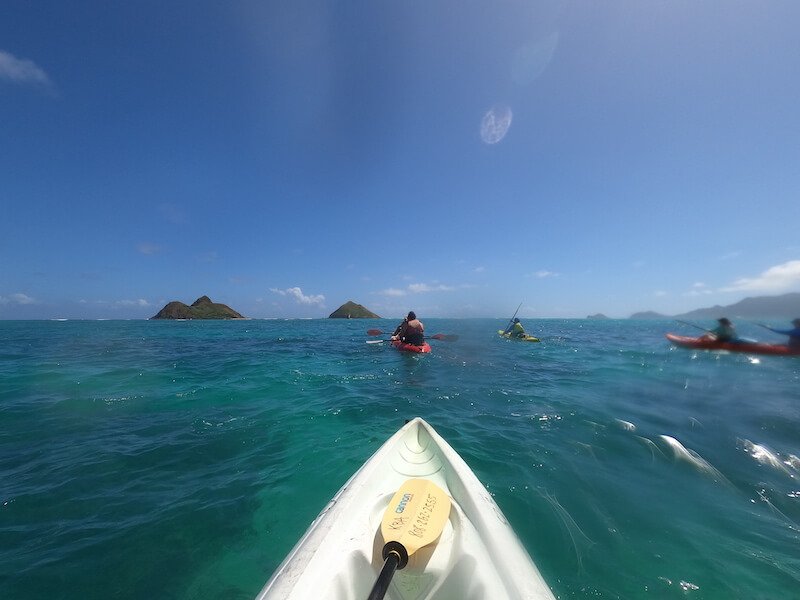 Once you've explored and driven through Ho'omaluhia Botanical Garden, make your way to Kailua for a kayaking tour.
If you're not into kayaking, I suggest just heading to Lanikai Beach and having a beach day — rent some snorkel gear if you didn't bring your own.
If you are into kayaking, keep reading — I highly recommend going on a sea kayak tour of the Mokulua Islands, which also includes time on Lanikai Beach.
If you're a confident sea kayaker, you can take a self-guided tour; if you're not experienced with sea kayaking, I recommend going with a guide as there is a small learning curve kayaking in the open sea vs. in a calm body of water like a lake (I learned this the hard way in Maine).
This kayaking trip will involve paddling out to the beautiful Mokulua Islands, where you can enjoy amazing views of the Windward Coast from out on the ocean: the reverse of the view you enjoyed from the Nuʻuanu Pali Lookout earlier!
On Moku Nui (one of the two Mokulua islands), you can take a dip in the beautiful "Queen's Bath", a small natural pool is said to have healing powers and was used as a bathing spot by Hawaiian royalty.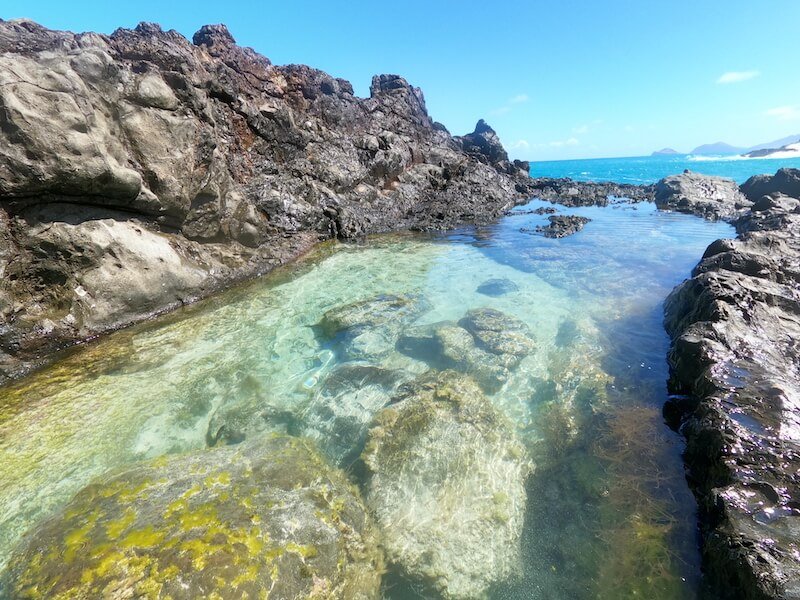 The tour also includes the opportunity to visit Lanikai Beach and snorkel with the turtles who often visit this pristine part of the island, as well as enjoy a picnic lunch on the beach.
One of the most beautiful beaches in Oahu, Lanikai Beach boasts stunning white sand that juxtaposes gorgeously against turquoise Pacific waters.
If you're lucky, you may get to see a Hawaiian monk seal somewhere on the tour! These seals are highly endangered and only 1,200 remain in the wild.
They sometimes hang out here and also sometimes on the North Shore of Oahu. It's definitely not a guarantee, but you might be lucky!
Address: 130 Kailua Rd, Kailua, HI 96734
Tackle the the Lanikai Pillbox Hike.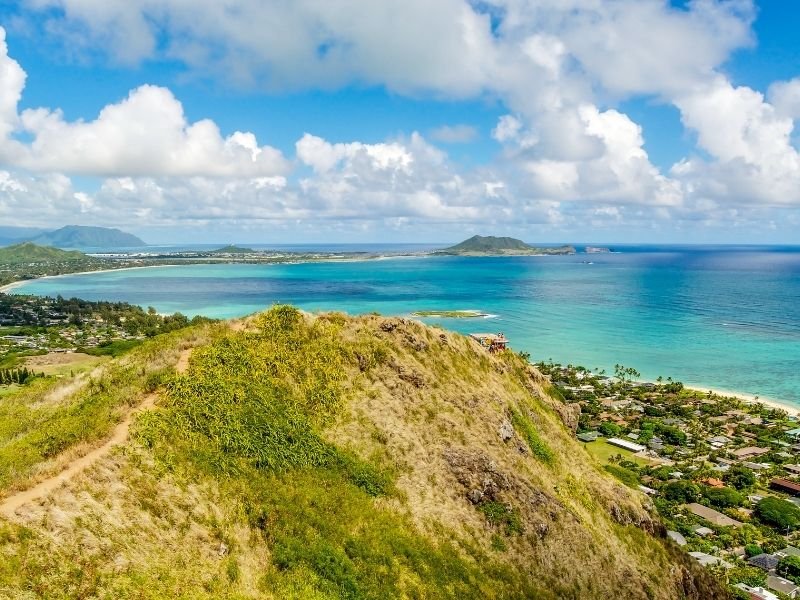 If you're not too tired after your sea kayaking adventure, it's time for an epic hike up to the Lanikai Pillboxes, one of the top Instagram spots in Oahu.
And if you are tired — at least it's a chance to even out your arm workout from kayaking with a leg workout getting yourself up that hill!
The Lanikai Pillbox Hike is a short but tough hike up the Kaiwa Ridge that offers one of the best views over the windward side of the island!
The hike is 1.8 miles round trip with 650 feet of elevation gain, so expect a steady incline on the way up and a rocky descent on the way down!
There are three "pillboxes" — WW2-era bunkers — on this hike. Most people stop at the second pillbox, as the trail gets a little overgrown after that, but there is a third pillbox that is often quiet and peaceful with few hikers!
Wherever you choose to end your hike, don't forget to look out onto the incredible Kailua Bay in front of you — you'll see the Mokulua islands that you just kayaked to in front of you!
Trailhead Address: 265 Kaelepulu Dr, Kailua, HI 96734
Return to Waikiki for a sunset cruise.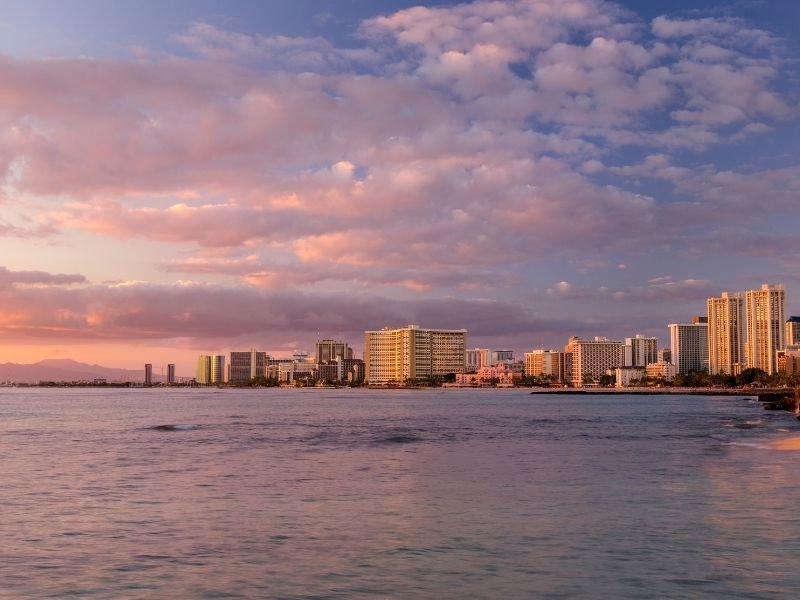 After all that adventuring, it's time to kick back and relax. Slowly make your way back to Waikiki by 6 PM in time to enjoy a scenic sunset cruise with some well-deserved cocktails, if you choose!
Take in the sunset as you set sail on a yacht. Enjoy the sea breeze on the al fresco top deck while admiring the changing colors of the sunset and the night lights coming to life all around Honolulu.
Seeing the Honolulu skyline from the water at sunset is simply unforgettable, and you'll also get to see Honolulu Harbor and Diamond Head from out on the ocean — made even more beautiful in the golden hour and sunset light!
Your sunset cruise includes a welcome drink and additional cocktails as well as snacks are available for purchase.
Address: 301 Aloha Tower Dr, Honolulu, HI 96813
Have another delicious dinner in Waikiki.
After your day out, you're probably quite hungry! You could go to one of the other places I recommended for day one's tour, but here are a few other options I enjoyed in Waikiki.
Sam's Kitchen: This tasty no-frills restaurant specializes in garlic shrimp, katsu dishes, and various teriyaki plates. It's really affordable and tasty, with a quick-serve ambiance. It's also one of the most late-night spots in Waikiki so it's a great option if you want to eat late. Get the garlic shrimp and swoon.

Address: 353 Royal Hawaiian Ave, Honolulu, HI 96815 | Hours: 10 AM to 1 AM daily

Ramen Ezogiku: Want to try the typical Hawaiian version of ramen, saimin? This is the place to do so! This is one of the highest-rated restaurants in Waikiki and is a great budget option.

Address: 2239 Waikolu Way, Honolulu, HI 96815 | Hours: 11 AM to 8 PM daily

Marukame Udon: You'll almost never not see a long line at this place! However, I can tell you from standing in it that it does move really, really fast. This quick-serve restaurant is an affordable late-night spot that serves up udon and tempura and does it well and fast. Their curry udon bowl with beef is spectacular.

Address: 2310 Kūhiō Ave. #124, Honolulu, HI 96815 | Hours: 11 AM to 10 PM daily

Sato Seafood: You could be forgiven for walking by this tiny little poke bar that's often obscured by the lines from neighboring Marukame Udon, but you'd be missing out. This is where you'll find the best poke in Waikiki! The spicy ahi and spicy salmon are legitimately really quite spicy, and adding macadamia nuts on top will send it over the top in terms of deliciousness.

Address: 2310 Kūhiō Ave. #215, Honolulu, HI 96815 | Hours: 10:30 AM to 8:30 PM daily

Topped Waikiki: For delicious Korean-style bibimbap bowls, you can't miss Topped Waikiki. I had their galbi bowl and it was delicious! My friend enjoyed their spicy pork. They also have gorgeous looking shave ice options if you miraculously find yourself having room for more!

Address: 333 Royal Hawaiian Ave, Honolulu, HI 96815 | Hours: 10:30 AM to 11 PM
Day 3: Pearl Harbor, Diamond Head & Sunset Views over Honolulu
Wake up bright and early for a tour of Pearl Harbor.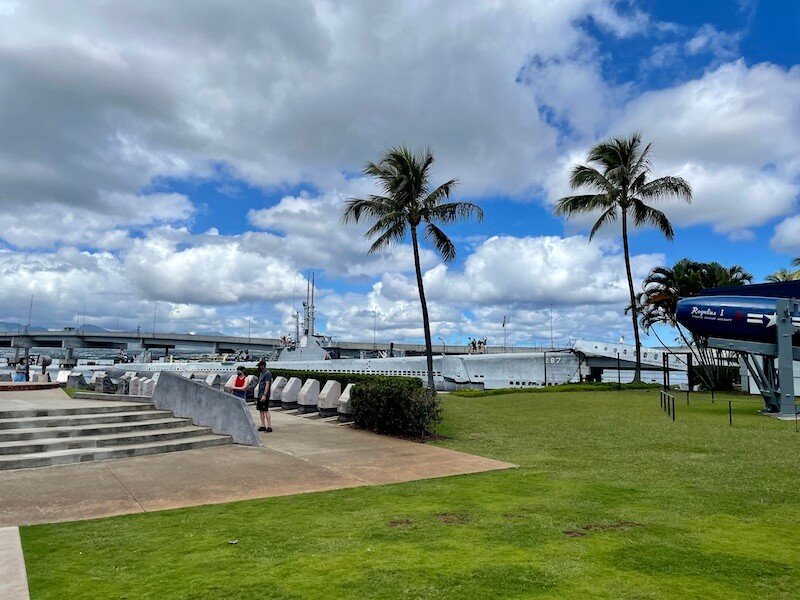 There's no getting around the need to wake up early to visit Pearl Harbor — it's one of the most-visited sites in Oahu, and getting up early will help you beat the crowds and make the best of your limited time on this Oahu itinerary.
I'll be honest and say we made a huge mistake trying to self-guide Pearl Harbor in the middle of the day.
Both my friend and I concurred that it was a colossal waste of both time and money not going with a tour, since we spent a lot of money getting to and from Pearl Harbor (the Ubers from Waikiki were about $70 return!) and then realizing that tickets to visit all the sites were a whopping $89.99!
We also arrived too late to be able to see the USS Arizona, which was the top reason for visiting Pearl Harbor. The park docents told us that if we wanted to see the USS Arizona and didn't have a tour booked, it was best to arrive at 7 AM when the park opened — and there would still be a line!
We ended up just visiting the USS Bowfin and the accompanying museum, since it was the only place we could visit so late in the day due to needing transportation between the other Pearl Harbor sights, which you can only access by shuttle or boat.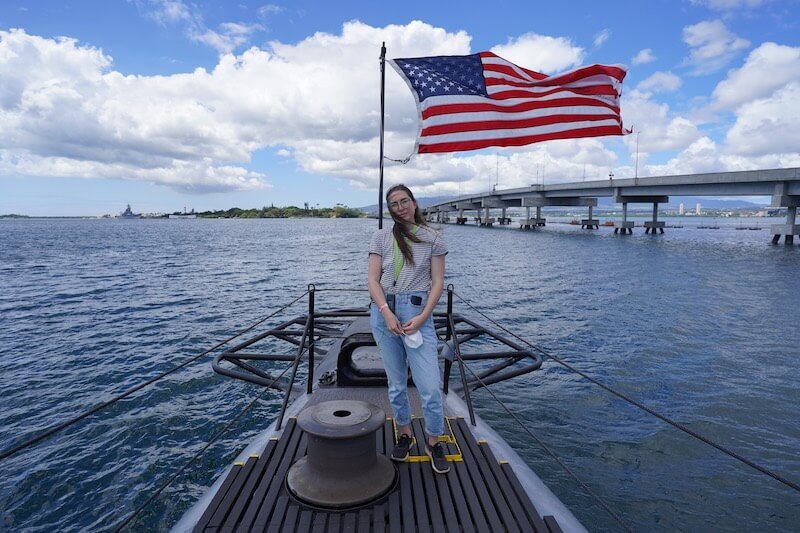 Between the Uber we took to and from Pearl Harbor and our entry tickets, we ended up paying about what we have for a tour… with none of the benefits. If we had done a tour we would have actually gotten to see the sights we wanted in an organized and stress-free fashion.
That's why travel bloggers exist: we mess everything up so that you don't have to!
I highly recommend this specific Pearl Harbor tour.
Why this one? It's one of the only tours available that includes both the USS Arizona Memorial as well as the USS Oklahoma Memorial and the Battleship Missouri, as well as the National Memorial Cemetery of the Pacific.
Most other tours only include the USS Arizona Memorial (which is technically free to visit) and instead waste your time on a trolley tour of downtown Honolulu… which is fine, if you haven't already explored it on foot as I recommend instead.
Many of the other tours of Pearl Harbor are a little cheaper but skip over vital sights, so if you want the best experience, this is the tour I recommend.
Head back to Waikiki for lunch.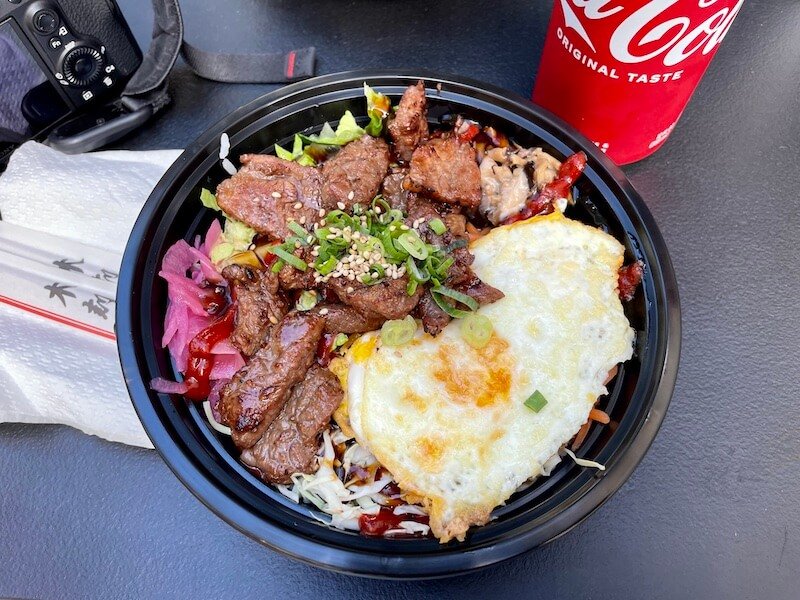 Your tour will return you to Waikiki just in time for lunch! Here are a few recommendations for where to grab a casual lunch:
Any of the places mentioned in the dinner section above: Sato Seafood for poke, Marukame Udon for udon noodles, Sam's for Hawaiian plates, Topped Waikiki for Korean, or Ramen Ezogiku for saimin.
They all have lunch hours and are not dinner-specific places.
You may also want to grab a few musubi to bring with you on your hike and sunset viewing adventure for a pre-dinner snack.
I recommend grabbing them from Musubi & Bento IYASUME on Seaside Avenue. The shrimp tempura spam musubi and the unagi-egg-spam musubi were both so good!
Take a hike up Diamond Head Crater Summit.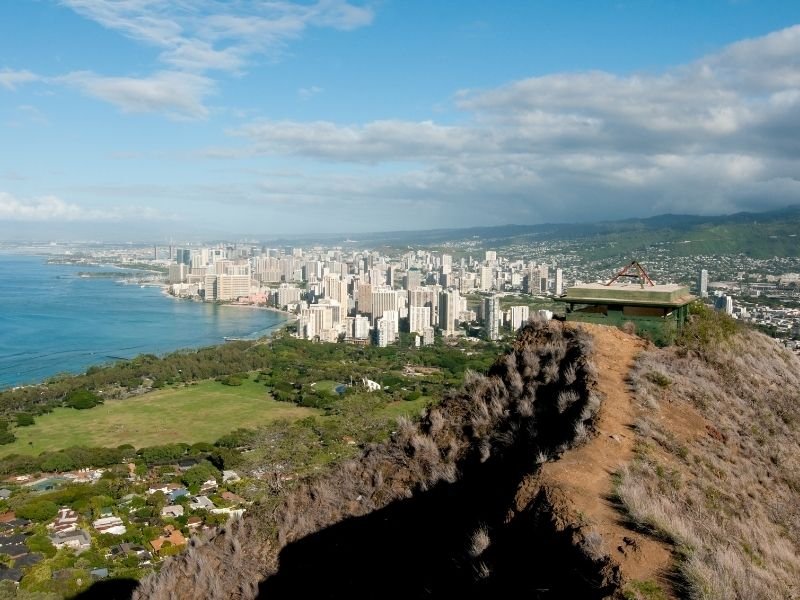 This stunning hike up Diamond Head offers some incredible views over Honolulu and Waikiki. It's not too tough of a hike, either: the Diamond Head Summit Trail clocks in at 1.8 miles roundtrip and 450 feet of elevation gain.
Note: The trail is closed on Wednesdays and the final entrance to the trail is at 4 PM. All visitors must leave by 6 PM. Entrance costs $10 per car.
Diamond Head is actually a dormant volcano over 500,000 years old — and yes, it's very dormant; it hasn't erupted for more than 150,000 years. The hike starts in the middle of the crater and brings you up to the crater rim.
The hike starts on a paved path, then quickly changes to a few steep switchbacks and then some stairs. You'll also climb through a tunnel, then more stairs before you reach the WW2 era bunkers (more pillboxes!) at the rim's edge.
From the bunkers, enjoy one of the most marvelous views over Oahu that you can imagine! Just remember that you need to be out by 6 PM, so this is not a good sunset spot — but I've got that covered in my next suggestion.
Watch sunset from the China Walls.
Since Diamond Head is out for sunset, make your way to the little-known China Walls, part of the Koko Kai Beach Mini Park.
Located in a more residential part of Honolulu, this area doesn't get very crowded, but it is popular with local cliff-jumpers and sunset-seekers, as well as extremely daring surfers.
Don't be foolish here — think of it as a sunset spot only. Sadly, many people have died at the China Walls, either surfing or cliff jumping and not realizing the force of the waves that come through this part of the ocean.
Respect the ocean and stay far away from the edge of the walls. Waves breaking on the China Walls can catch you off guard and sweep you into the ocean.
That said, as long as you stay a comfortable distance away from the edge of the ocean, this is a spectacular place to take in one of the best sunsets in Oahu.
Go for dinner back in Waikiki.
Again, refer back to previous sections for all the dinner suggestions.
There are also some more luxury places you can eat with sweeping views of the skyline if you want a fancy dinner, but our budget didn't allow any of these.
Day 4: Hanauma Bay, Makapu'u, and Whale Watching
Spend the morning in Hanauma Bay – if you can score a ticket!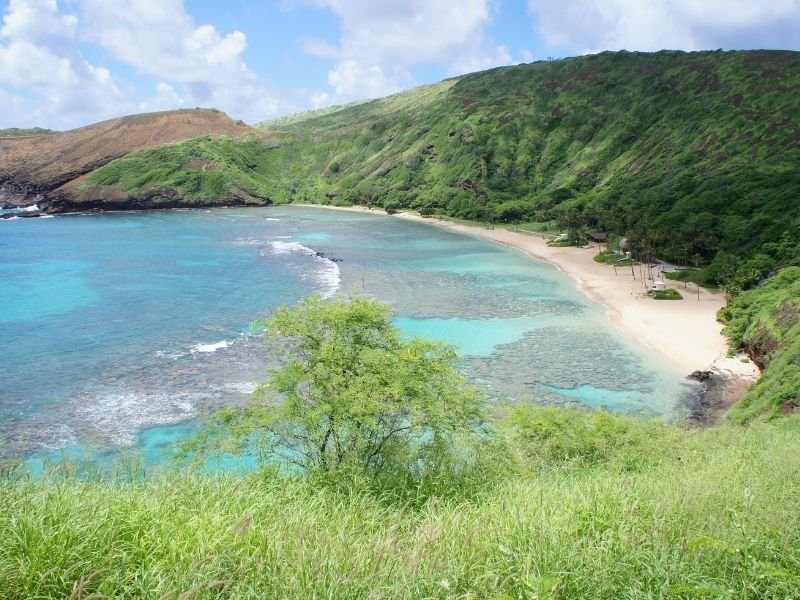 The beautiful Hanauma Bay is so stunning that it has become a nature preserve with limited entrance, so plan it accordingly.
You can book your tickets online here for a specific entry time. Tickets are sold in 10 minute intervals with only 30 people allowed for each 10-minute interval.
You can make bookings only two days in advance, at 7 AM Hawaii time. The slots will book up almost immediately, so set an alarm for 6:55 AM Hawaii time two days before you want to visit Hanauma Bay and get ready to fight for your spot at 7 AM!
If you get one of the coveted spots, you're in luck: this is truly supposed to be one of the most spectacular places in all of Hawaii, and now that the entrance to the nature preserve are capped at a certain capacity, its tranquility and beauty will be preserved.
Unfortunately, as above in Pearl Harbor, we messed up here, not realizing we needed reservations until it was too late to try to snag them… whoops.
However, if you're able to get tickets, it's supposed to be one of the most marvelous beaches in Hawaii, with a stunning lookout at Hanauma Bay Lookout (only accessible if you have tickets to the nature preserve).
It's a beloved place for snorkeling since the waters are really calm due to the crescent shape of the bay, so bring your snorkel gear and everything you need for a day at the beach.
Snorkel and fin rentals are available for a fee, and there's a small shop that sells last-minute needs like reef-safe sunscreen. There's a small food stand where you can get some food, but you may be better off packing a lunch.
Check out the Hālona Blowhole.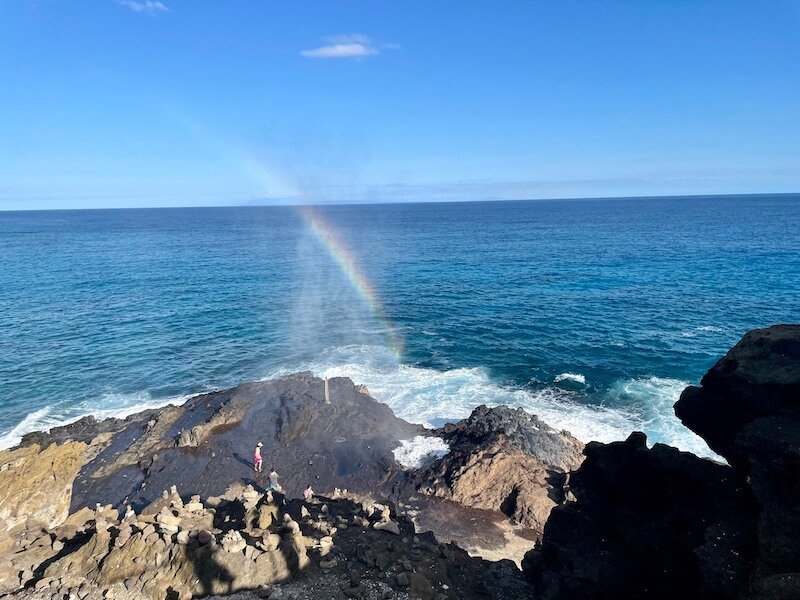 This awesome place really blew my mind! Pardon the pun, I'm genetically incapable of not making them.
The Hālona Blowhole formed when molten lava was cooling after a volcanic event, forming a lava tube next to the ocean.
When the ocean hits this lava tube at the right angle, a giant geyser-like column of water will shoot up from the sea — often creating a rainbow effect.
From here, you can also visit the Hālona Beach Cove, which is a stunning little slip of beach tucked between the cliffs. It reminds me a lot of the famous Puglian beach of Polignano a Mare… but it's far less crowded!
Admire the views from the Makapu'u Lookout.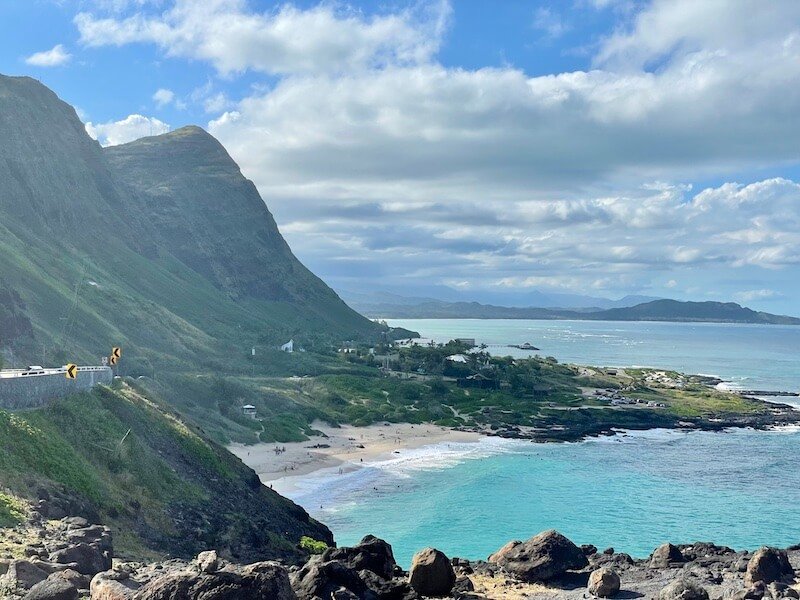 Not far from the Hālona Blowhole is one of the best lookouts in Oahu, the Makapu'u Lookout.
This lookout rises 600 feet above the ocean and is the easternmost part of Oahu.
As a result, the views from here are simply gorgeous, looking over Makapu'u Beach Park and two small islands: a bird sanctuary islet as well as Mānana Island.
From this parking lot, you can also hike to the beautiful Makapu'u Lighthouse along the Makapu'u Lighthouse Trail, a 2.5-mile paved trail with about 500 feet of elevation gain.
The lighthouse itself is temporarily closed, but you can admire the view of the lighthouse as well as the unobstructed views of the ocean behind it.
Have lunch in Kailua.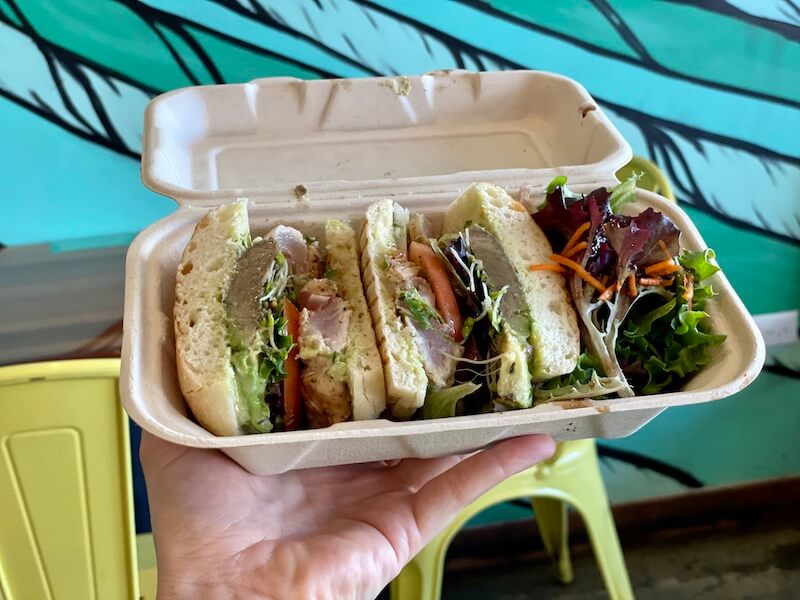 Continuing along the highway, drive past beautiful Waimanalo Beach on your way to Kailua, where you'll find several delicious lunch options.
Nalu Health Bar & Cafe: This is my favorite spot for lunch in Kailua! I had a tasty ahi sandwich that blew my mind, and my friend got a delicious-looking salad. If you've had a lot of delicious-but-unhealthy food so far on your trip, it's a great reset. They also have fresh-pressed juices, acai bowls, and other delicious options.

Address: 131 Hekili St #109, Kailua, HI 96734 | Hours: 9 AM to 6 PM daily

Kono's Northshore – Kailua: This place also looked quite tasty and has great reviews, focusing on slow-cooked pork sandwiches and plates and other local Hawaiian dishes like loco moco.

Address: 131 Hekili St #102, Kailua, HI 96734 | Hours: 7 AM to 7 PM daily
Head out on a whale watching tour (December through April).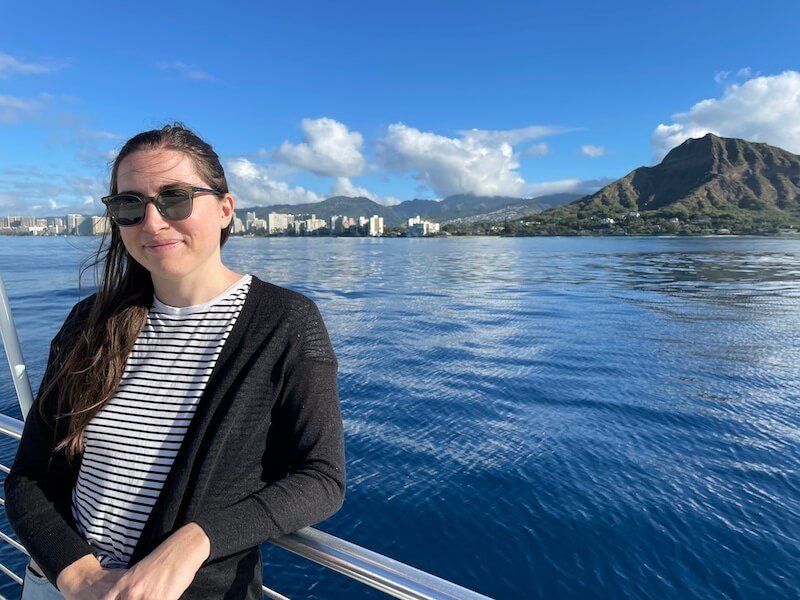 The next activity on this Oahu itinerary depends on whether or not you are visiting in the whale season (December through April) or not.
If you want to read more about whale watching, I wrote a full guide to whale watching in Oahu, including suggested tours and what to pack.
If your visit falls during humpback whale season, you can't miss a whale watching tour. It was my highlight of my trip to Hawaii… I'm a Californian who grew up doing whale watching tours, and I've done whale watching tours in at least six different countries.
Humpback whales are something even more special than any of the other whales I've been lucky enough to get to see, and you really can't miss the opportunity if you visit Oahu during the winter months.
Best of all, your tour guarantees a whale sighting or they'll allow you to come again for free!
If you're doing a whale watching tour, return back to the Waikiki area after your lunch in Kailua. Head back to the Kewalo Basin Harbor as this is the place where boat excursions depart from Waikiki.
Your whale watching tour departs at 3 PM, so don't be late!
I did this whale watching tour in February and was lucky enough to get to see a mother and her baby who had just calved.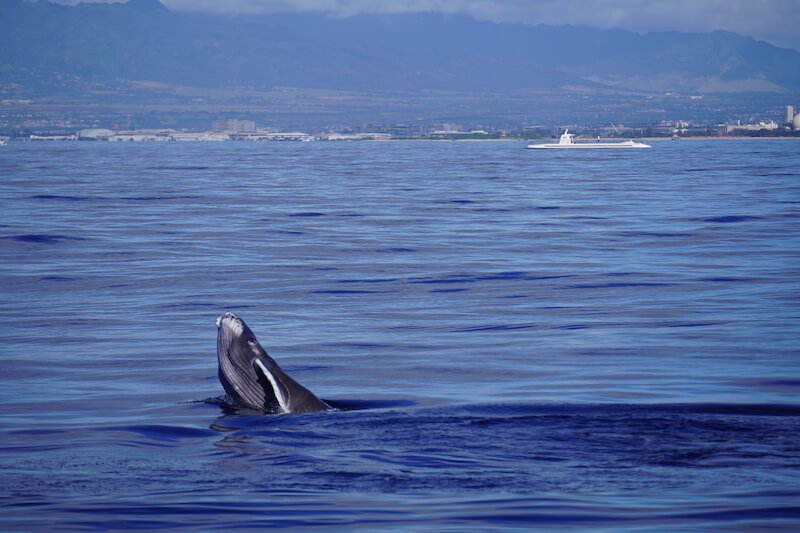 The guides estimated the baby was only 6 to 12 hours old.
Despite his young age, the little humpback whale baby was a real showstealer!
He was flopping around on its back and doing little mini "breaches" — perhaps already practicing its moves it would need to impress lady whales down the line!
Address: Meet at the Kewalo Basin Harbor at 1125 Ala Moana Blvd, Honolulu, HI 96814
Have a beer at the Maui Brewing Company.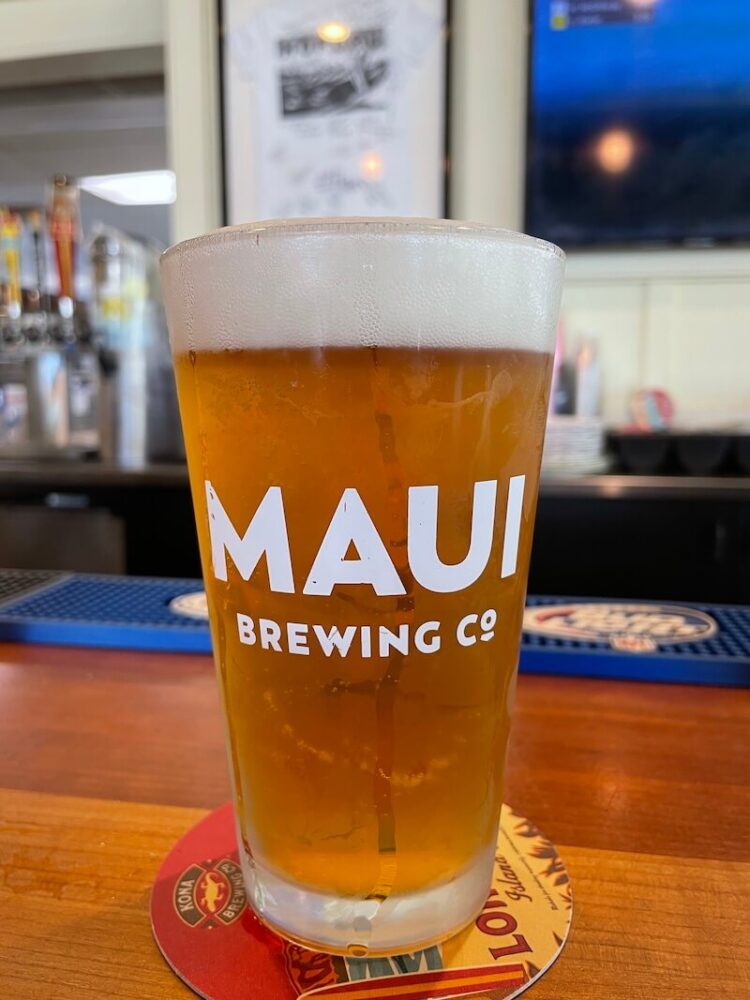 Before your dinner, enjoy a drink at the lively Maui Brewing Company, a great spot for a drink in Waikiki.
Their rooftop area is really spacious and they have a ton of great beers on tap, including wheat beers, pale ales, and IPAs.
Address: 2300 Kalakaua Ave, Honolulu, HI 96815 | Hours: 11:30 AM to 10 PM daily (11 PM on Friday/Saturday)
Go for one final Waikiki dinner.
This is your last night in Waikiki, so time to live it up with yet another fantastic dinner!
Choose from any of the budget-friendly options above or choose tonight to splurge on a luxury meal out.
Day 5: Waterfalls, Luaus, & Optional Helicopter Tour
Start the day with a morning hike to Manoa Falls.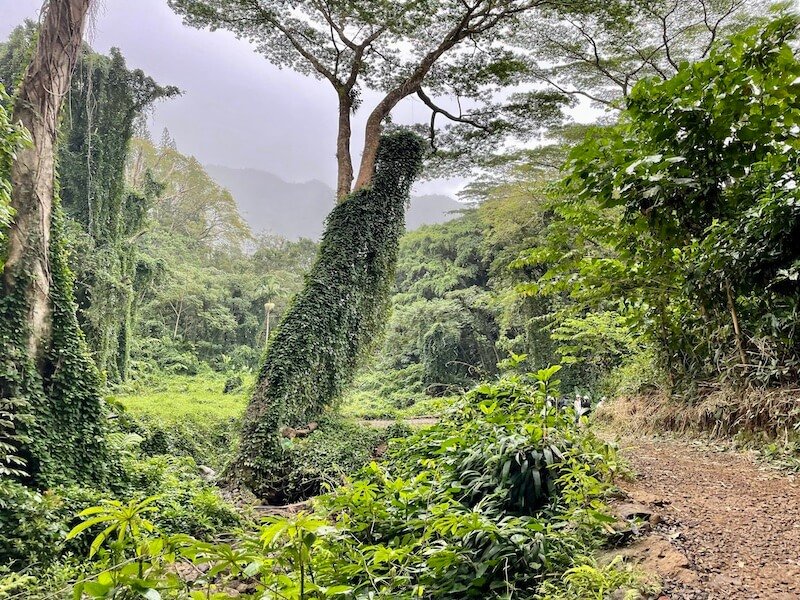 Pack up your car since we'll be relocating to the North Shore tonight for the rest of this Oahu itinerary.
On your way out of town, you'll want to check out Manoa Falls, one of the best hikes in Oahu and a great way to start your last morning in Honolulu.
It's about a 15-minute drive from Waikiki and there is ample paid parking ($7 fee)
The Manoa Falls Trail is an easy hike, about 1.7 miles long roundtrip with 630 feet of elevation gain. The trail is pretty straightforward, with no technical elements that really require precise attention beyond just your standard keeping an eye out for rocks.
The waterfall at the end is brilliant, but the hike itself is perhaps even more majestic, with so many beautiful sights along the way.
Also, you may see people at the base of the waterfall, but this is strictly not allowed and there are large signs stating so due to the danger of falling rocks…. and also a disease called leptospirosis, which causes flu-like symptoms for up to two weeks. Fun!
Don't be a jerk and ignore the signage like the people we saw… it's literally there for your own safety.
You can continue hiking after you reach Manoa Falls if you want even more of a hike, or you can turn around here.
Note that this is is one of the more lush areas of Honolulu and you may even get a bit of rain — the cloud cover likes this part of the city very much! You may get a little wet, but the landscape as you hike will be all the more lush for it.
After visiting Manoa Falls, you can also check out the neighboring Lyon Arboretum and Botanical Garden if you have time!
Address: The very end of Manoa Road
Take a helicopter tour (optional).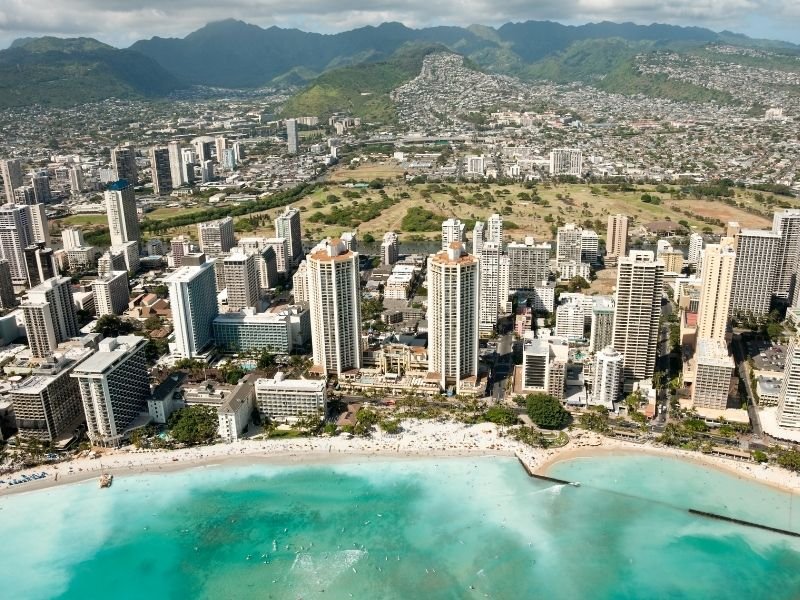 This is quite a high-ticket item, so it may not be for everyone, but I loved my doors-off helicopter tour of Kauai so much that I felt compelled to suggest it here.
I didn't get the chance to do a doors-off helicopter tour in Oahu (two helicopter tours in the span of a single a week were a little hard to justify to myself), but I have this saved in my mind as a must-do for my next trip to Oahu!
There are tours departing every hour from 9 AM to 5 PM, but I recommend something in the morning after you finish your Manoa Falls hike.
The Manoa Falls hike will take about an hour and a half to complete at a leisurely place, so plan that in when you are deciding when to book your tour if you choose to do a helicopter tour!
You will also need to give yourself time to transport between Manoa Falls and the Honolulu Airport (20 minutes on a good day and easily double with rush hour traffic) as well as an hour to check in before your flight so you can get a safety briefing and prepare for the flight.
If you're curious about what the doors-off helicopter experience is like, read my guide to doors-off helicopters in Kauai — the scenery will be different, but the experience will be quite similar.
On a helicopter tour of Oahu, you'll get the chance to see the Waikiki skyline, the crater of Diamond Head, Makapu'u Lighthouse, and the Ko'olau Mountains on your way to the Windward Coast.
Once you reach the coast, you'll see stunning Lanikai Beach from above, as well as Kaneohe Bay and all the islands along the coast.
Next, you'll sweep past the the Ka'a'awa Valley, the North Shore (including surfers shredding on the Banzai pipeline) and Waimea Bay.
On the way back, you'll see the Dole Plantation from above (the only way I recommend seeing it, to be frank), as well as Pearl Harbor and the USS Arizona Memorial.
Address: Castle & Cook Aviation at 155 Kapalulu Pl, Honolulu, HI 96819
Make your way towards the North Shore and have lunch in Haleiwa.
From Honolulu to the start of the North Shore, it's about a 1-hour drive, so you'll want to make your way over towards Haleiwa once you've finished your morning activities.
Haleiwa is the largest town on the North Shore of Oahu and a great place to grab lunch! Here are a few ideas:
Crispy Grindz: If you're as obsessed with Brazilian food as I am, or just curious, you'll definitely want to stop by this food truck in Haleiwa. They serve up açaí (pronounced ah-sai [rhymes with guy]- ee) bowls and also my favorite salgados (the Portuguese word for fried salty snacks). I was in heaven and ordered a coxinha com frango (chicken coxinha — basically a delicious deep-fried chicken dumpling) and a pastel com palmito. I broke with Brazilian tradition and got a lilikoi juice instead of a guaraná, but hey — when in Hawaii, drink as much lilikoi juice as you possibly can.

Address: 66-236 Kamehameha Hwy, Haleiwa, HI 96712 | Hours: 9 AM to 8 PM daily

Farm To Barn Cafe & Juicery: This is where my friend Megan ate when I had my heart set on my Brazilian salgados — she ordered a delicious looking açaí bowl and loved it. The setting here is also really beautiful, with lots of outdoor seating in what feels like paradise, and a cute barn you order your food in (there is also some indoor seating here). Dishes are varied and include things like ulu waffles, breakfast burritos, and bagel sandwiches if you want something on the more breakfast-y side, and grain bowls and burgers for a more lunch-y type of meal.

Address: 66-320 Kamehameha Hwy, Haleiwa, HI 96712 | Hours: 9 AM to 3 PM daily
Check into your North Shore accommodations.
For the rest of this Oahu itinerary we'll be based out the North Shore. If you're ready to check in, go for it, or at least drop off your bags.
Our next stop is the beautiful Waimea Valley, so don't linger too long at your accommodations.
You'll want to arrive at Waimea Valley at 3:30 PM at the very latest. The last entrance is at 4 PM and swimming at the waterfall stops at 4:30 PM, by which point you have to start leaving the area.
Walk through the Waimea Valley to Waimea Falls.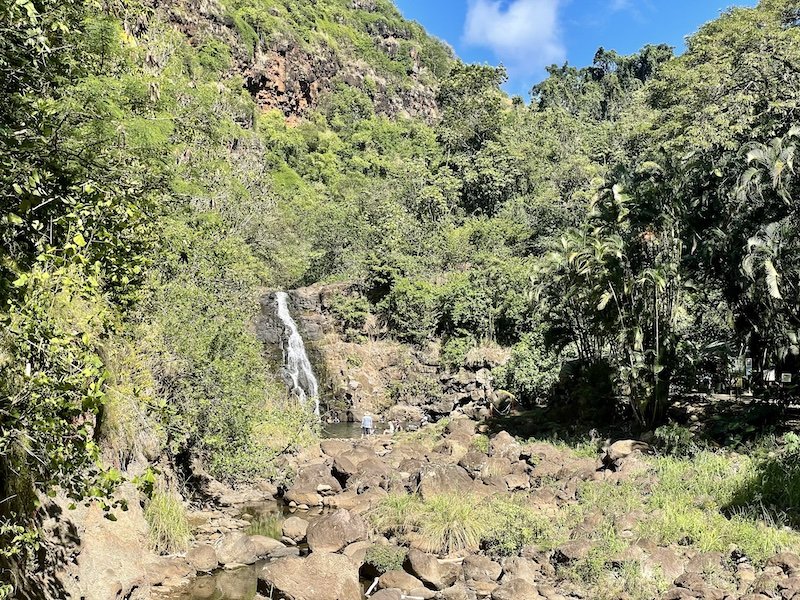 The scenic Waimea Valley is one of my favorite spots in all of Oahu! This is a protected space that is sacred to the Native Hawaiians and it is preserved in a beautiful way.
The Waimea Valley is an important site in the Hawaiian religion due to the rich fertility of the soil, which made it one of the most dynamic farming areas across all of Polynesia.
Prior to American settlers taking over the islands, the Waimea Valley was home to fish ponds, livestock, and massive fields of taro, sweet potato, and bananas.
Because of this significance, it became a highly spiritual place. It was given to the "high priests" known in Hawaiian as the Kahuna Nui, who taught both the common Hawaiians and the Ali'i (the Hawaiian elite) everything from farming to fishing to healing and matters of spirituality.
As a result of its importance to Hawaiian religion, it received the name "The Valley of the Priests," and one of the largest heiau(Hawaiian religious structures) was constructed here, overlooking the Waimea Valley.
Tip: If you want to visit this heiau, you can enter Pu'u O Mahuka Heiau State Historic Site into Google Maps and drive there — it's not far.
Now, the Waimea Valley is a nature park and botanic gardens. There is a $20 admission fee which includes access to the gardens, educational areas and waterfall at the end.
The "hike" to Waimea Falls is really just a paved path with detours along the way to explore the valley's flora as well as some educational sections which show traditional Hawaiian dwellings and crafts.
While the waterfalls and swimming hole (lifejacket rental required) are lovely, for me, the gardens were the star of the show.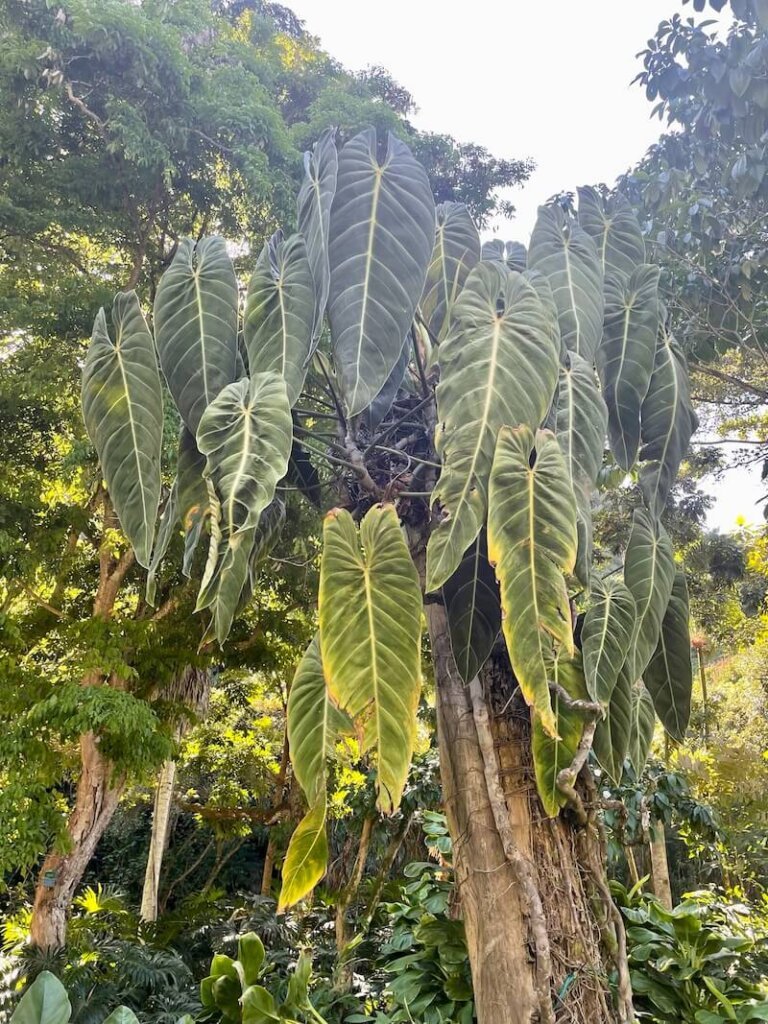 The gardens are truly incredible — it contains all sorts of Polynesian and rare Hawaiian plants, as well as plants from other tropical islands around the world.
The collection is particularly strong in aroids, my favorite genera of plants!
I geeked out so hard on the plants: a climbing Anthurium warocqueanum (!!!), more Monstera deliciosa than I could ever imagine, variegated alocasias, and more. If you know, you know.
Check out the Waimea Bay Beach views.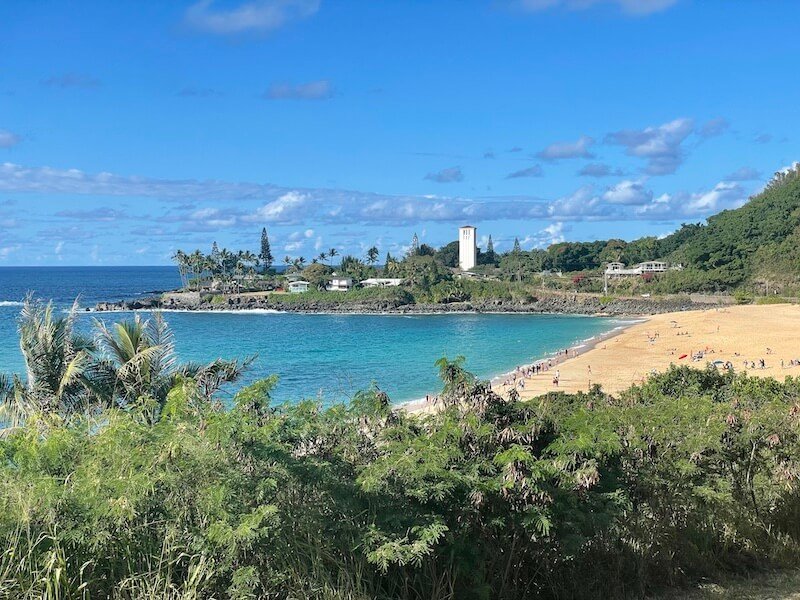 This Oahu itinerary has you returning to the Waimea Valley Visitor Center for a luau at 5 PM, so if you finish your walk through the gardens and waterfall before that, take a little walk to Waimea Bay Beach.
I believe you can keep your car parked at the Waimea Valley area and then walk to the beach, but when I was there, I saw a sign saying that beach parking incurs a $10 fee.
I'm not sure if this is if you are only visiting the beach and not the gardens, so I would show them your ticket for the Waimea Valley Gardens and see if that suffices to not have to pay a parking fee for the beach.
Either way, this beach is stunning. It has some of the bluest waters in Oahu, and I love any place where a river (in this case, the Waimea River — what you walked alongside during your trip to Waimea Falls) empties out into the ocean. Waimea Bay Beach is one such magical place.
Spend a little time here, or drive up Kamehameha Highway a bit and look for a pullout spot where you can enjoy some views over the Bay, before you return for your luau.
Return to Waimea Valley for a Luau.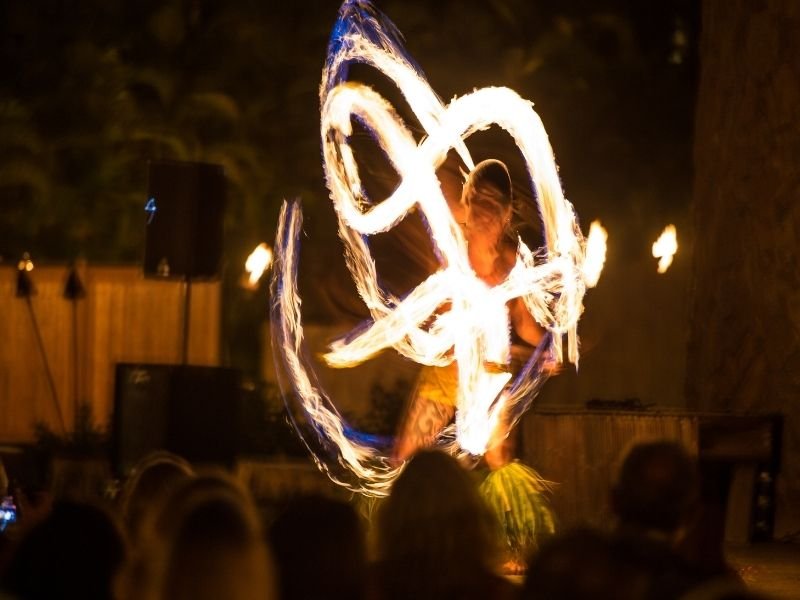 I'll be honest: I did an insane amount of research when deciding which luau to recommend. All luaus that you pay for and attend as a tourist are, by nature, commercial.
However, some luaus support organizations or causes that I find harmful, and I wanted to do my best to find a luau that best supported the Hawaiian people in an authentic manner.
Given the good work that Waimea Valley does as an organization, and the fact that it is a sacred space for Native Hawaiians, I feel confident that this is probably the best option for a luau in Oahu.
The Waimea Valley is managed by the Hi'ipaka non-profit, which is part of the Office of Hawaiian Affairs. It is not a perfect organization by any means, but I think they are doing better work for the Hawaiian people than the other options (I'll explain at the end of the post why I leave a few common "must sees" off this Oahu itinerary).
The Toa Luau at Waimea Valley combines education, a delicious luau dinner, and a Polynesian show. The show features dances from all around Polynesia, including Hawaii, Tonga, Samoa, Tahiti, and the Maori native people of New Zealand — including a fire knife show, a unique Hawaiian artform.
There is also a kava ceremony, an umu (rock oven) demonstration to show how the food for a luau is traditionally prepared, as well as a farewell ceremony.
The entire event lasts about 3 and a half hours and is a fantastic way to end your first evening in the North Shore.
Day 6: Explore the North Shore & Northeast Coast
Start your morning with a delicious coffee in Haleiwa.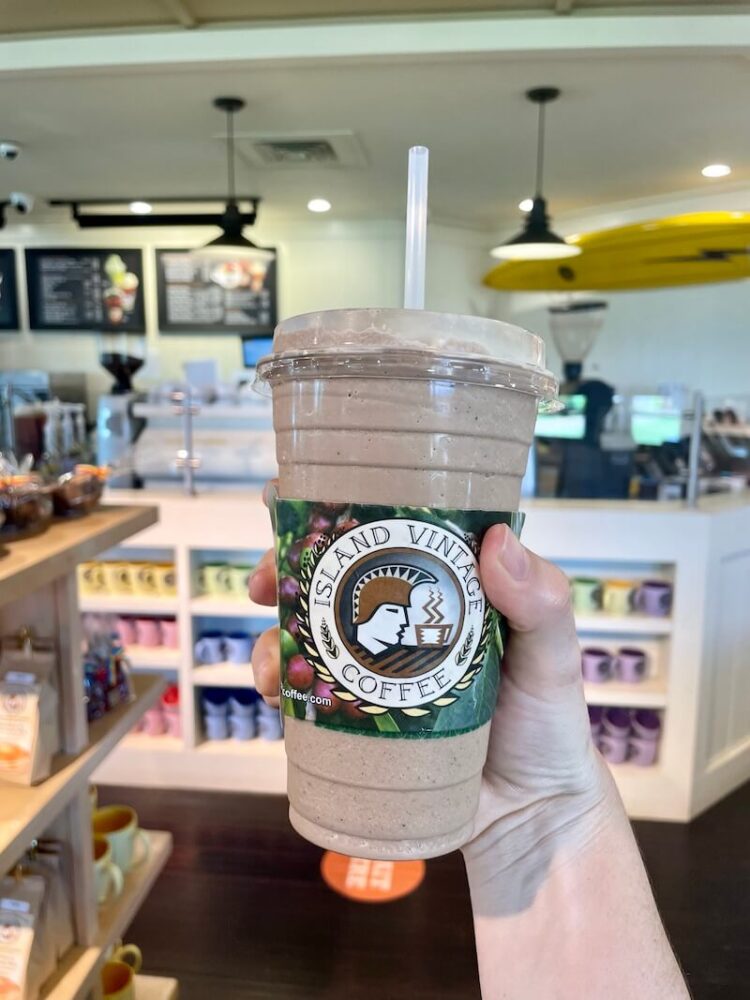 One of the best coffee shops on the North Shore is conveniently located right in the heart of Haleiwa: Island Vintage Coffee!
They use 100% Kona coffee in their drinks which makes such a difference — Kona coffee is really out of this world!
I had the frozen vintage Kona mocha and it was delicious! I normally don't drink 'Frappucino'-type blended coffee drinks, but this one had so much rich coconut, macadamia, coffee, and chocolate flavor. It was definitely on the sweet side, but it was so, so tasty!
They also have a selection of breakfast plates including an "island style plate" with Portuguese sausage and fried eggs with rice and furikake, as well as bagel sandwiches and acai bowls.
Address: 66-111 Kamehameha Hwy #503, Haleiwa, HI 96712 | Hours: 7 AM to 3 PM daily
Look for turtles on Laniakea Beach.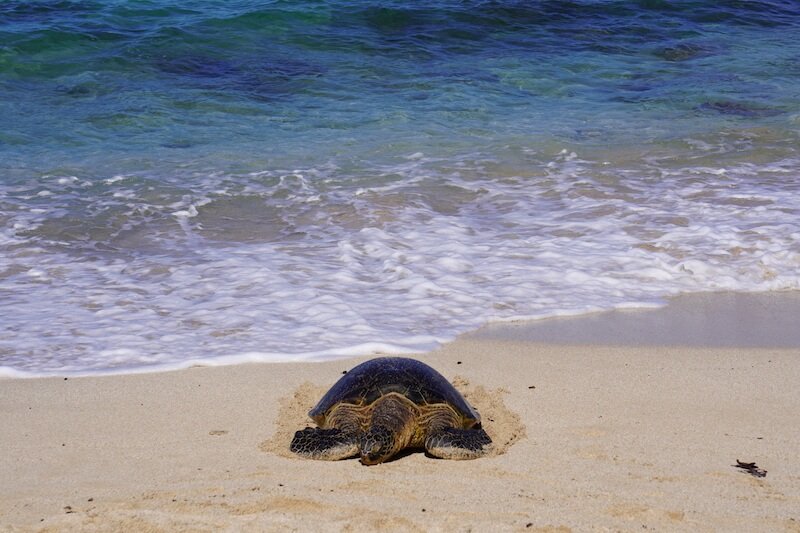 Sea turtles are often creatures of habit, and when they find a beach they like, they often return there to chill time and again!
One such beach on the North Shore that is famous for being a crash pad for turtles is Laniakea Beach. You'll almost always see a turtle or two there — and some tourists snapping photos of the turtles, (hopefully) from a respectful distance away!
While you've probably already gotten the chance to snorkel with sea turtles at other points in this Oahu itinerary, if you haven't yet, this is a great chance to see one.
And besides — is there really such a thing as seeing too many sea turtles?
Watch surfers ride the insane North Shore waves.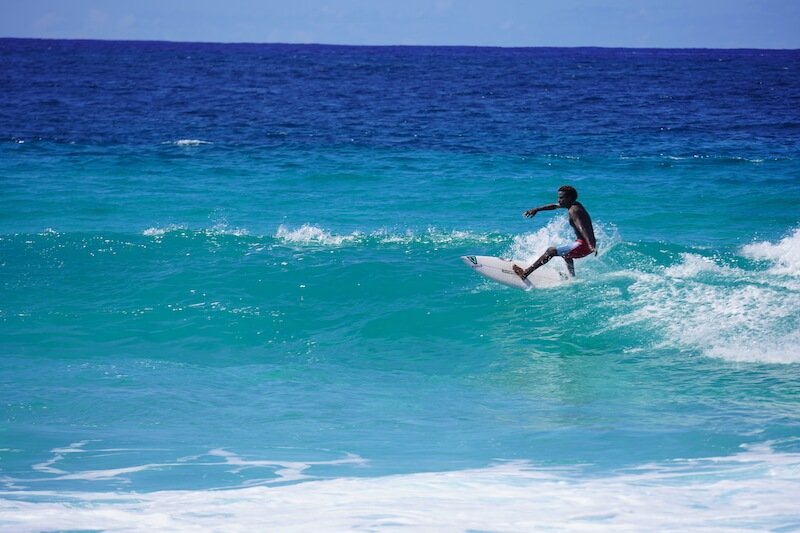 There are several beaches where you can watch surfers enjoying the wild waves off the North Shore. When we were there, the waves were regularly reaching 12-16 feet!
We stopped to watch surfers at both Sunset Beach Park and Banzai Beach in 'Ehukai Beach Park (home of the infamous Banzai Pipeline).
It was pretty incredible to witness!
Admire the views in Lāʻie Point State Wayside.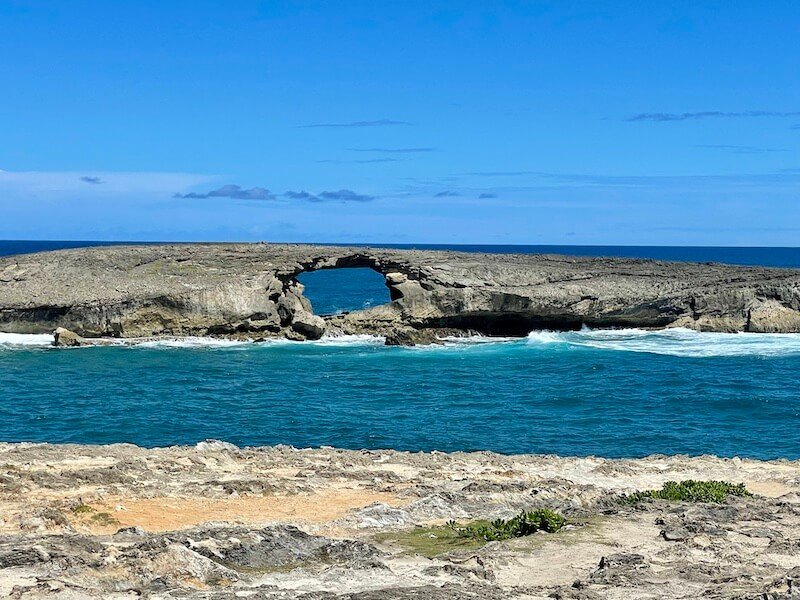 Lāʻie Point was one of my favorite places I saw on my trip to Oahu. It's technically on the east side of Oahu but not a far drive from the North Shore.
This scenic point offers incredible views over several small islets off the coast of Oahu, many of which are bird sanctuaries.
One of the islets even has a beautiful rock arch which has to be seen to be believed! If you've never seen a sea arch, this is the place to see it.
Lāʻie Point is also a famous cliff jumping spot — so famous, in fact, that it's the home of that memorable jump scene in Forgetting Sarah Marshall (most of the movie was filmed at nearby Turtle Bay Resort).
I'm not an experienced cliff jumper, so unless you are, I wouldn't recommend cliff jumping here but rather just watch the locals do so. Better safe than sorry.
Have a tasty food truck lunch in Kahuku.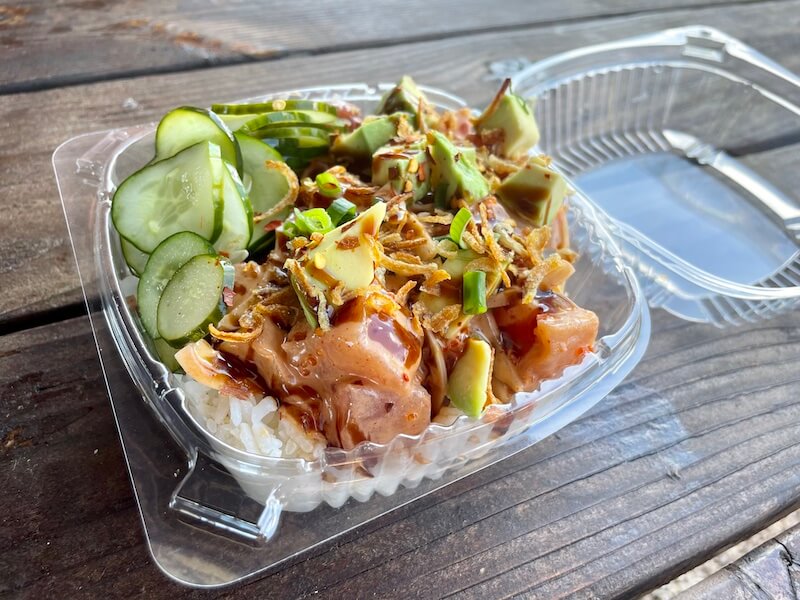 The town of Kahuku is a foodie's dream!
The old sugar mill that used to be a mainstay of the town has been converted into a large open-air shopping and eating area, with all kinds of businesses thriving… especially food trucks!
It's easy to get overwhelmed with so many options… so let me break down a few options.
Ry's Poke Shack: If you like poke, hands-down, this is where you should eat. No question. Ry makes the best poke on the island of Oahu and his passion for poke is visible in everything he does. He hand mixes everything and prepares it fresh rather than having it pre-made like most other poke places do. This means you may wait a little longer, but the flavor is undeniably fresher and better. He is also incredibly kind and sociable and his love for poke is visible in every bowl. Do yourself a favor and eat here, unless you can't (or don't) eat raw fish.

Address: 56-565 Kamehameha Hwy, Kahuku, HI 96731 | Hours: 11:30 AM to 4 PM Sunday through Friday [closed Saturday]

Da Brazilian Braddahs: This place was closed when I visited, if I could have eaten there, I would have! Their 5-star reviews had me drooling when I realized I could get some of my Brazilian favorites like picanha (the best cut of steak you can ever imagine), strogonoff, yuca frita, farofa… I need to stop. If you're more of a 'land' than a 'sea' eater, this is the place for you.

Address: 56-580 Kamehameha Hwy, Kahuku, HI 96731 | Hours: 11 AM – 9 PM daily [not sure why it was closed when I was there, but it was tragic]

Lobster Dogs: If you've ever had a corn dog and wished it was filled with lobster instead, this is your place. I didn't eat here, and haven't seen a ton of reviews, but it did look quite unique! If you're curious, go for it.

Address: 56-565 Kamehameha Hwy, Kahuku, HI 96731 | Hours: Unclear
Relax on a beach or go for an afternoon zipline.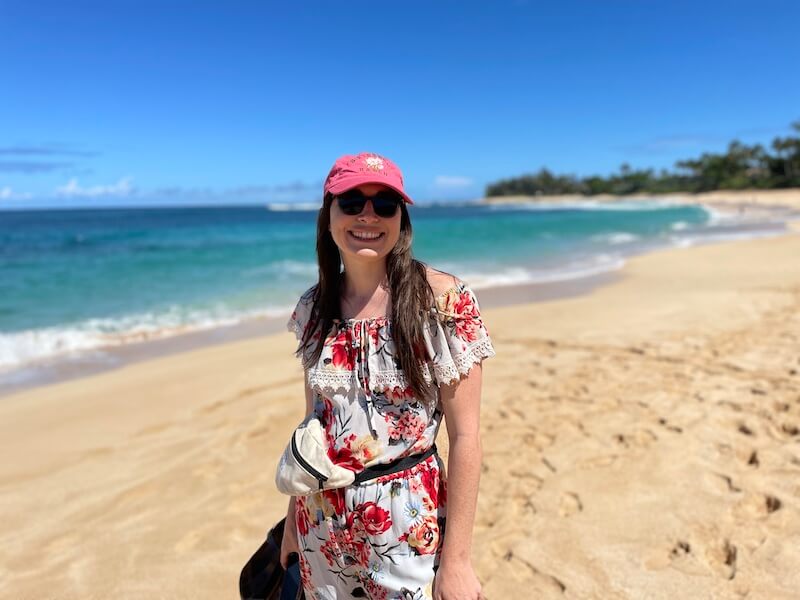 Depending on how you like to travel, now might be the time for a well-deserved beach day… or perhaps a more adrenaline-fueled adventure!
If you opt for a beach day, I suggest Shark's Cove if you want to do some snorkeling or Ke Iki Beach if you just want to relax on the beach.
Remember, the North Shore is famous for its wild waves, so any beach you visit may have really strong currents. Ask a lifeguard about water conditions and swim with caution only after you've ascertained the safety.
Alternately, if you want to get your adrenaline pumping, a great idea is doing a zipline tour through the gorgeous Hawaiian forest canopy with Climb Works – Keana Farms.
If you've never ziplined before, it's an amazing and indescribable adventure that is one of my favorite adrenaline activities while I travel, as it combines a little bit of adrenaline and heights with the relaxing experience of soaring through the trees like a bird.
Ziplining involves being strapped into a secure harness and going across a steel cable that connects two platforms along a pulley. You can actually end up going quite fast, hence the feeling of flying!
I didn't go ziplining during my time in Hawaii, but I've ziplined in the cloud forest of Costa Rica and the pine forests of Flagstaff, AZ and loved it each time. So if you've never had the opportunity to zipline before and aren't sure when you will again — take this opportunity!
This 3-hour adventure experience includes a 2-mile ATV ride to the top of the mountain, where you'll then descend back down to where you started, using 8 zipline runs which range from 500 to a whopping 2,400 feet!
There also other adrenaline-pumping activities like rappels, boardwalks, sky bridges, and more to keep your adrenaline and interest high!
Address: 1 Enos Rd, Kahuku, HI 96731
Day 7: Shark diving, Haleiwa town, & Kaʻena Point
Swim with sharks — cage diving or free swimming!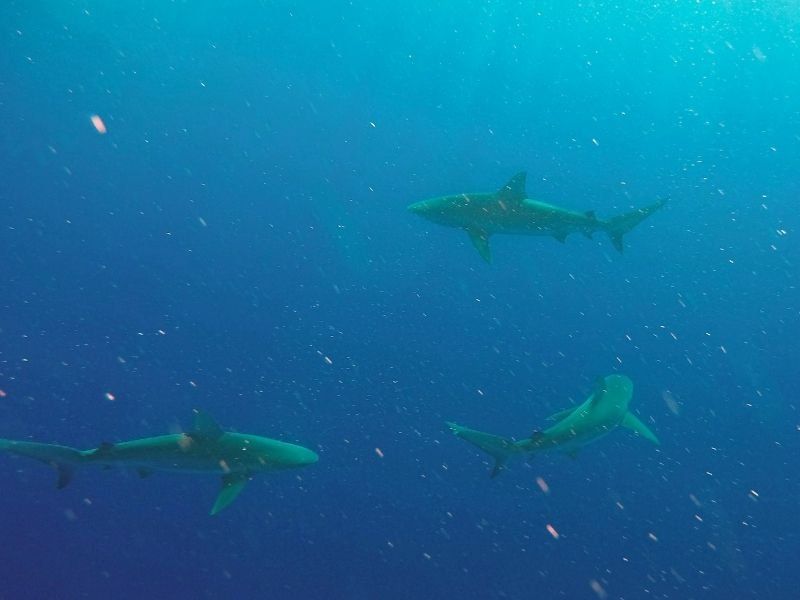 You might think I'm crazy, but swimming with sharks is one of the most popular activities to do in Oahu.
I'm a PADI-certified SCUBA diver who has dived in the Maldives, Bali, the Caribbean, the Mediterranean, and more.
I've swam with sharks more times than I can count, frankly, and I've never once felt afraid of them as a snorkeler or diver.
In general, sharks are peaceful, beautiful, and woefully misunderstood creatures who have a reptuation they don't deserve.
The few times that a shark attacks, it is typically when they are caught in a break with crashing surf (such as when a human is surfing or wading in shallow water). In those instances, they mistake a human limb for an easier meal like a seal.
Let's put things into perspective here. According to Discovery.com, horses kill four times as many people per year than sharks do — and cows slightly more so!
As someone who has ridden horses quite a bit (and had more than one or two uncomfortable staredowns with a cow), I am far more afraid of horses and cows than sharks!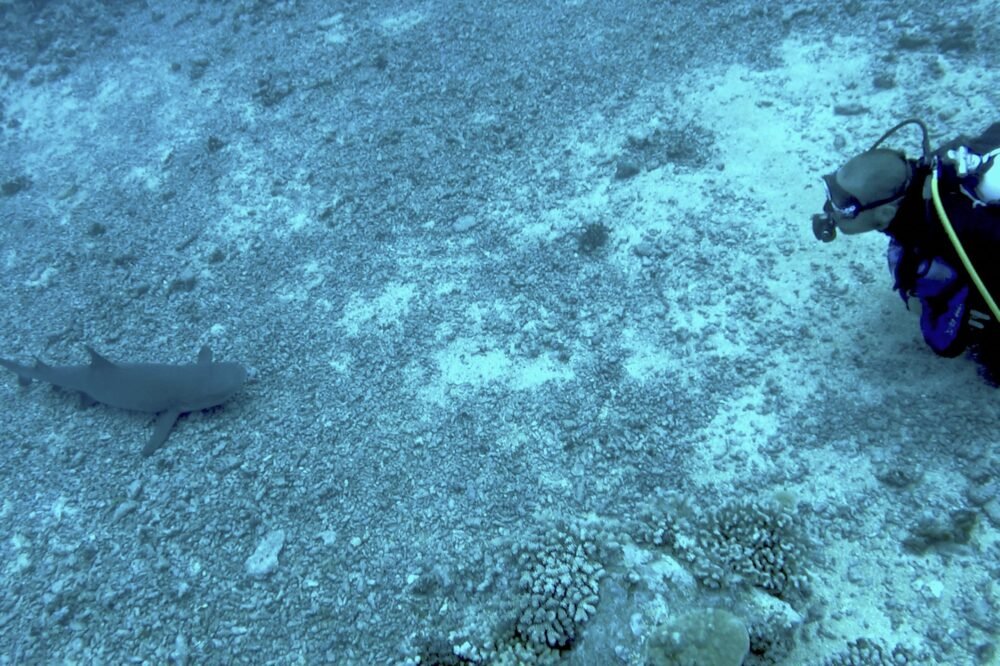 Now that I've gone on my pro-shark propaganda tour, let me explain the different ways you can experience sharks in a safe and beautiful way on Oahu, and grow to have more appreciation for these wonderful animals.
Note: While afternoon tours are available, I strongly recommend going in the morning, when the waves on the North Shore are less intense — it'll make for a far better experience, with less choppiness and far greater visibility underwater.
If you're a little more apprehensive about sharks, going cage diving is a great introduction to conquering your fears around sharks. You will be able to snorkel in a safe metal cage and allow the sharks to swim around you in a way that feels safe.
Depending on the time of year, you may also see dolphins, turtles, or perhaps even humpback whales!
If part of your party wants to go cage diving and the other is not comfortable, there is also an option to simply take the boat tour for a lower fee, while others in your party do the cage-diving.
If you're not afraid of sharks and would prefer a more up-close-and-personal experience, guided swimming and snorkeling tours with sharks are another option.
Each small group gets to spend about 30 to 40 minutes snorkeling with sharks, accompanied by a guide and a safety diver accompanying you the entire time — who will also serve as your dive photographer, if you want souvenir photos of your swim with sharks!
This tour involves a 3-mile boat ride off the coast of the North Shore to reach the "pelagic zone" (aka the open ocean) where the sharks thrive.
There are nearly 40 unique species of sharks that inhabit the waters around Hawaii, so you're almost certain to see a few different types of sharks. You may also get to see dolphins or whales, too!
Have lunch in Haleiwa.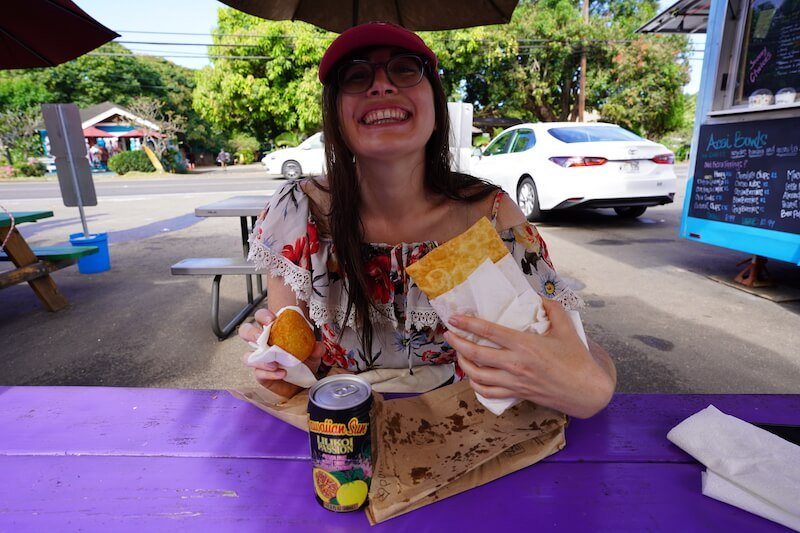 After your shark adventure, you're probably feeling quite hungry, so it's time for one last lunch in Haleiwa!
There are so many options: Giovanni's Shrimp Truck for famous garlic shrimp, The Beet Box Cafe for vegetarian brunch fare, Kono's Northshore for tasty pulled pork, Kua Aina Sandwich Shop for Hawaiian style sandwiches… the list goes on!
Have dessert at Matsumoto Shave Ice.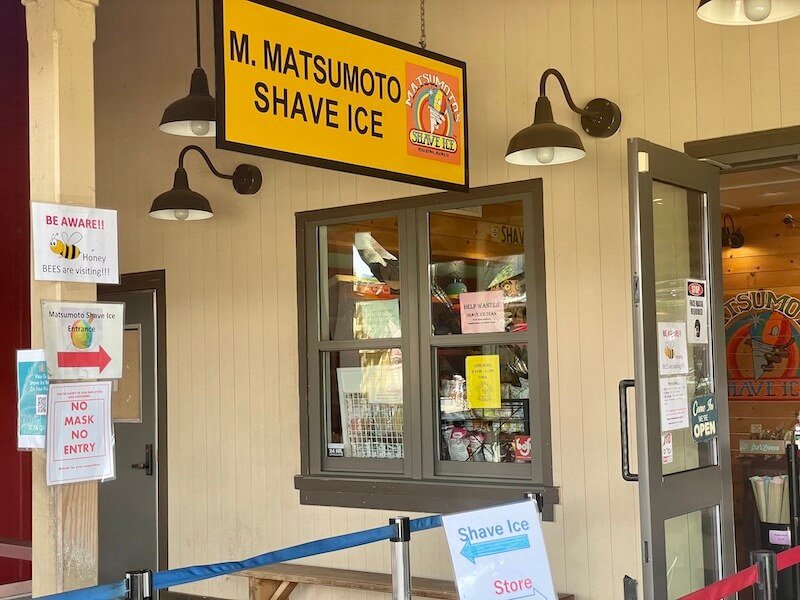 No matter what you decide to eat for lunch, make sure you save room for the most famous shave ice on the North Shore… Matsumoto Shave Ice!
There's a huge variety of flavors, from pina colada to lemon to lychee to green tea to yuzu to lilikoi to guava and at least two dozen more! You can pick up to three in your shave ice.
You can also add whatever you want to your shave ice, like condensed milk, mochi, azuki beans, or vanilla ice cream for your perfectly customized cold treat!
There are often lines here, especially in the afternoon, but it moves fast.
Address: 66-111 Kamehameha Hwy #605, Haleiwa, HI 96712 | Hours: 10 AM to 6 PM
Hike the Kaʻena Point Trail and look for monk seals.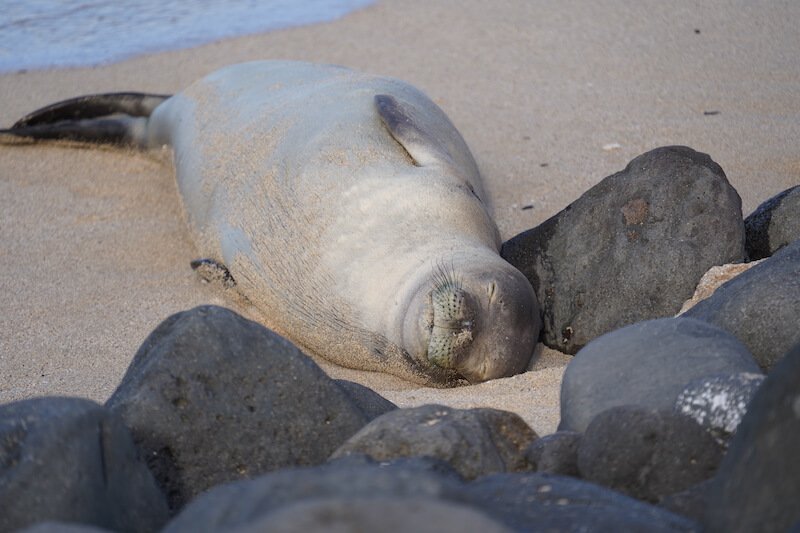 For your final activity in Oahu, take a hike to Kaʻena Point (or however far you want to go along the trail — it's an out-and-back trail, so you can turn back at any time).
The sun was setting and we didn't have headlamps, but this would have been a great place for the sunset if we had headlamps, since Kaʻena Point is the westernmost tip of the island and we would have enjoyed a fully unobstructed view of the ocean.
That said, we walked about 2 miles of the 5.6-mile hike (rated as moderate with a mere 440 feet of elevation gain).
We were planning to walk all the way to the Hawaiian Monk Seal Beach, but we were lucky and spotted one even before it!
Address: End of the road on Farrington Hwy, Waialua, HI 96791
What This Oahu Itinerary Skips (And Why)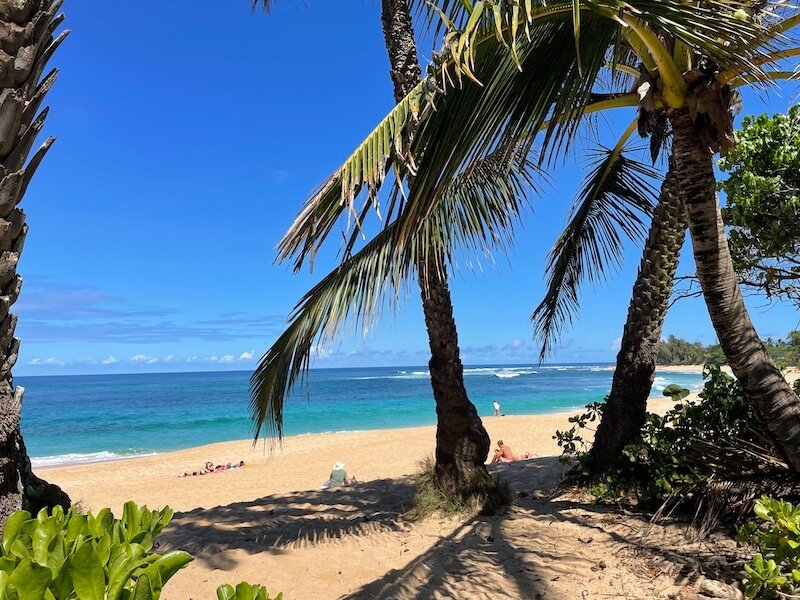 When I wrote this Oahu itinerary, I was trying to be mindful of what can potentially constitute harmful tourism and there are three major places I am specifically not recommending.
Number one is the Polynesian Cultural Center and their popular "Breath of Ha" show. While the name seems educational, I actually find it quite pessimistic.
From what I can see, it is not run by Polynesian-descended people at all, but rather, it is run by the Mormon Church, who have a huge temple and presence in the town of Laie.
Daytime events at the "Polynesian" Cultural Center include a bus tour of Brigham Young University Hawaii and a visit to the Laie Hawaii Temple which is located next to the cultural center…. which doesn't sound very Polynesian to me.
I'm all for people practicing their own faiths, but the problem I find with this is that missionary work is a core tenet of Mormonism, which involves attempting to convert people — including Native Hawaiians — away from their religion and into their own.
In the context of missionary work focused on converting Native Hawaiians, that actually contributes to the continued cultural erasure of Hawaiian life that began with the overthrow of the Hawaiian monarchy and continued through annexation and statehood.
Honestly, using the veneer of a "Polynesian Cultural Center" to create profit so that you can continue missionary work that causes more erasure of the Polynesian culture of Native Hawaiians whose land you are occupying is more than a little Orwellian to me…
That said — to each their own.
I also don't recommend the luau that takes place at the Sea Life Park Hawaii (or visiting the park itself).
As someone who cares about responsible wildlife tourism, I don't support giving money to organizations that promote hands-on animal tourism such as getting to touch and swim with captive dolphins or forcing animals to perform in shows for tourists.
The luau thehy put on is called the Ka Moana Luau and it's another one I avoided for ethical reasons.
Another place I skipped on this Oahu itinerary is the Dole Plantation.
Yeah, you might want your Dole Whip, but honestly, the Dole family history is really quite dark and are the reason why the Hawaiian islands are currently an occupied nation.
Sanford B. Dole, the cousin of the founder of the Dole Plantation, was one of the key figures in the coup that ended the reign of the rightful monarch, Queen Liliʻuokalani, and put an end to the Hawaiian Kingdom's sovereignty.
However, this actually wasn't taken to kindly by then-president Grover Cleveland, who actually refused annexation of Hawaii into the United States and attempted to restore Queen Liliʻuokalani to the throne.
But by this point, Dole had named himself president of the Republic of Hawaii. President Cleveland didn't want to use military force in Hawaii, so he let Dole remain in power but continued to refuse his attempts at the annexation of Hawaii.
Unfortunately for Hawaiians who wanted their monarchy restored, once William McKinley took office, things went differently.
While McKinley knew that he could never get the 2/3 majority in the Senate that he needed for annexation, he used a joint resolution to urge Congress to annex the Hawaiian Islands under the pretense of it being a strategic military location during the Spanish-American War.
To me, it feels weird to give money to descendants of the family who are disproportionately responsible for the end of Hawaiian sovereignty, which is why I chose not to include it on this post.
Where to Stay in Oahu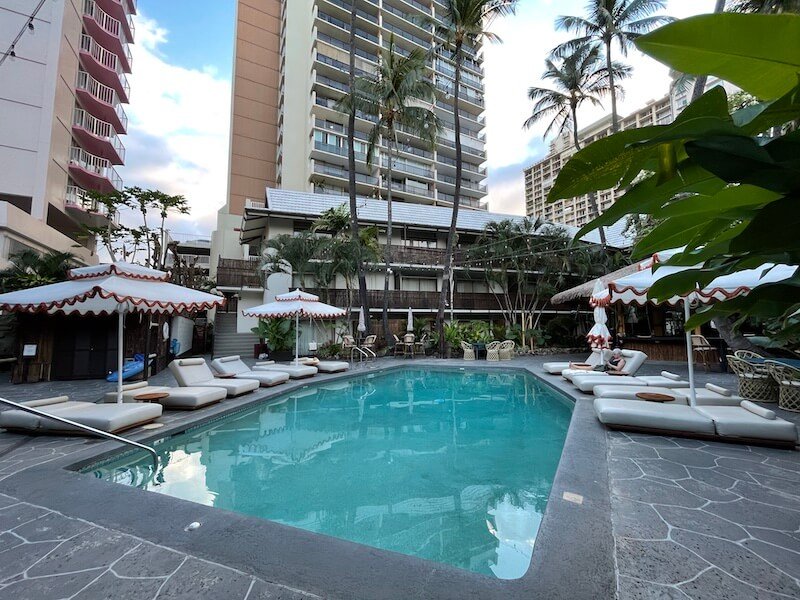 If you have one week in Oahu, I recommend basing yourself in two different places during your stay.
For the first four nights, base yourself in Honolulu, preferably in Waikiki like I suggest on my Honolulu itinerary. Here are a few suggestions.
BUDGET | White Sands Hotel: This is where I stayed for my time in Waikiki and I highly recommend it! It's definitely one of the cheapest options in Waikiki but I didn't feel like we were missing anything, except perhaps a complimentary breakfast… but that just gave us all the more reason to go out and eat our way through Honolulu!
The White Sands Hotel is the only remaining walk-up hotel in Waikiki, and it's maintained a vintage edge that it's lovingly cultivated through its careful retro detailings (art dispensers and record players downstairs, a tiki bar vibe around the pool, funky wallpaper int he rooms).
It's like staying in another time, yet everything feels fresh, clean, and recently updated, and I quite liked that about the hotel. Zero complaints.
Book your stay at White Sands Hotel here!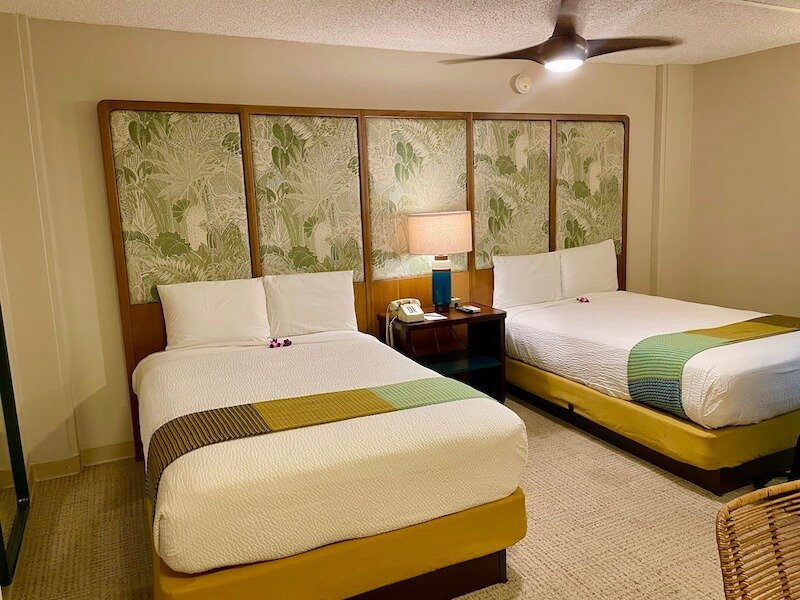 BOUTIQUE LUXURY| Moana Surfrider: This elegant hotel is a fantastic beachfront option in the heart of Waikiki. I didn't get to stay here, but I walked around here for breakfast and a coffee and fell in love with the property.
The architecture of the hotel is simply beautiful and the exterior is dreamy. It opens right up to a massive banyan tree, beachfront verandas perfect for meals or cocktails, a relaxing pool area, and of course: views of Waikiki Beach. The hotel also has spa amenities if you're looking to unwind!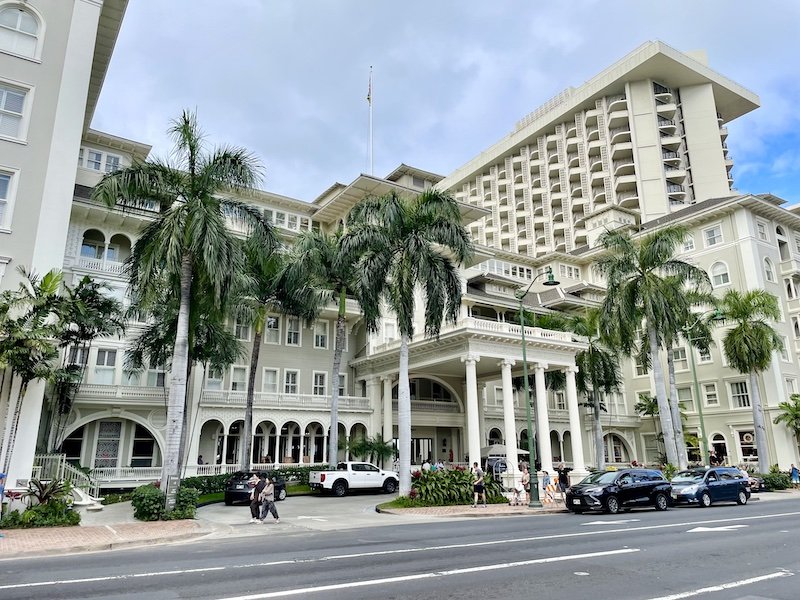 RESORT LUXURY | Halekulani: For an extremely elegant upscale resort stay, this is the place to be. With views of Diamond Head yet a location right on Waikiki Beach, it doesn't get any better location-wise.
There are three restaurants as well as a jazz lounge with live music and a luxurious spa center to relax at. The rooms are sumptuous and spacious, with a fresh fruit bowl and chocolates in each room upon arrival. Every room has its own private lanai for admiring your epic Waikiki view.
The rooms are luxurious enough — think marble bathrooms and soaking tubs and separate rain showers — but the spa takes it to the next level, with treatments and massages that incorporate Polynesian wellbeing elements such as the lomi lomi massage.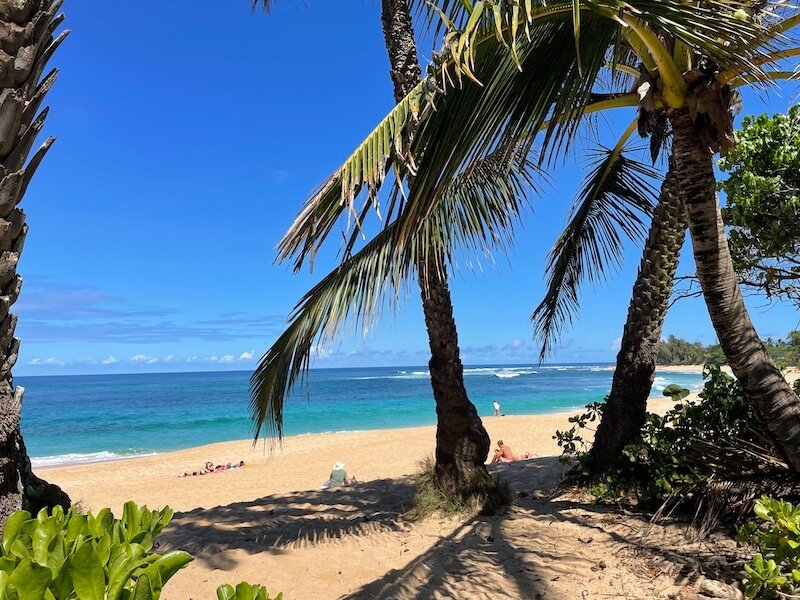 For the final two nights of this one week Oahu itinerary, move to an accommodation along Oahu's North Shore.
BUDGET / MID-RANGE | Oceanfront Airstream: Accommodations on the North Shore are few and far between, and thus, your options are a little pricy. One unique offering, though, is to stay in a gorgeous new Airstream with a sweeping view of the ocean!
Located on the Oceanfront Open Land Ranch, you can enjoy a cozy 22-foot Bambi Airstream that sleeps up to 4. On the ranch, you'll find horses and other farm animals — all on 26 acres of private land and a half-mile of private beachfront. Sunset from your Airstream? Yes please!
Bonus: With each stay, a a one-mile beachfront horseback ride or ATV ride is offered in partnership with North Shore Stables!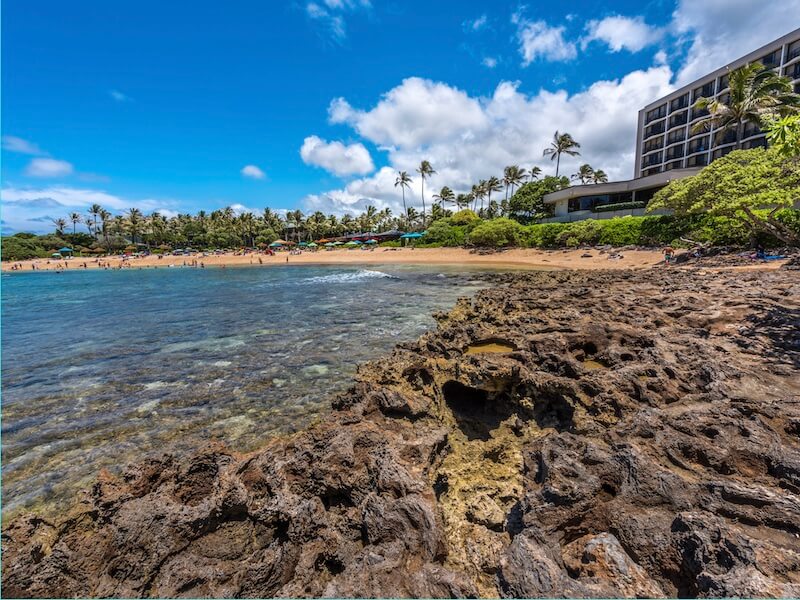 LUXURY | Turtle Bay Resort: It doesn't get more luxurious than this on the North Shore! With more than five miles of beachfront access, two 18-hole golf courses (designed by Arnold Palmer, naturally), and every room with an ocean view, there's hard to find anything wrong with Turtle Bay Resort. Except perhaps the high price tag.
The rooms are beautiful with a casual elegance taken from modern Hawaiian decor elements. There are several restaurants on site, including a casual Hawaiian restaurant, a seafood restaurant, two bar & grills — one poolside, one next the golf course, a lounge, and a cocktail bar.
There's also a spa offering massages and body treatments, a fitness center with yoga classes, hot tubs, pools, and even a water slide for kids to enjoy.
Renting a Car in Oahu
This Oahu itinerary is written with the idea that you'll be renting a car.
We rented a car for a portion of our Oahu itinerary and opted for ride share on other days. Frankly, with how expensive Uber is and how spread out Honolulu is (especially Waikiki from the airport), renting a car the entire trip would have been a better idea!
Driving in Oahu is relatively easy and straightforward. Honolulu is a larger city than you may first expect, and there are some large highways that can definitely get backed up with rush hour traffic.
Other roads are more calm and scenic, perfect for a top-down convertible ride! We rented a convertible on Kauai and a standard car on Oahu, and we definitely missed the convertible as we were cruising along the Windward Coast and the North Shore.
Not sure where to get the best deal on your rental? I've rented cars dozens of times through various search engines and have settled on Discover Cars as the best, most extensive car rental search engine.

It searches over 500 trusted rental companies to find the cheapest price for your rental! Compare prices for car rental in Honolulu here.
Allison Green is a former educator turned travel blogger. She holds a Masters in Teaching and a B.A. in English and Creative Writing. Her blog posts merge her educational background and her experience traveling to 70+ countries to encourage responsible, enriching travel. She has been a speaker at the World Travel Writers Conference and her writing, photography, and podcasting work has appeared in National Geographic, CNN Arabic, CBC Canada, and Forbes, amongst others. Now a full-time traveler, she has lived in Prague, Sofia, New York City, and the San Francisco Bay Area.