Pisa may be best known for its iconic Leaning Tower of Pisa, but there's more to the Tuscan city than its famous crooked tower.
Home to lovely medieval architecture, the world's first university botanical garden, great museums, and amazing restaurants, Pisa is a perfect Tuscan city to explore on a weekend trip.
Note: This post contains affiliate links, which means I may receive a small commission if you purchase something through one of these links. Thank you for supporting the free content on this site! For more information on affiliate links and cookies, see my disclosure page for more details.
While living in Rome, I traveled to Pisa on one of my many trips across Italy, and I absolutely recommend spending a couple of days in the beautiful city.
In addition to admiring the peculiar leaning tower, you can enjoy strolling along Borgo Stretto or the Arno River and sample delicious Tuscan food at charming local restaurants.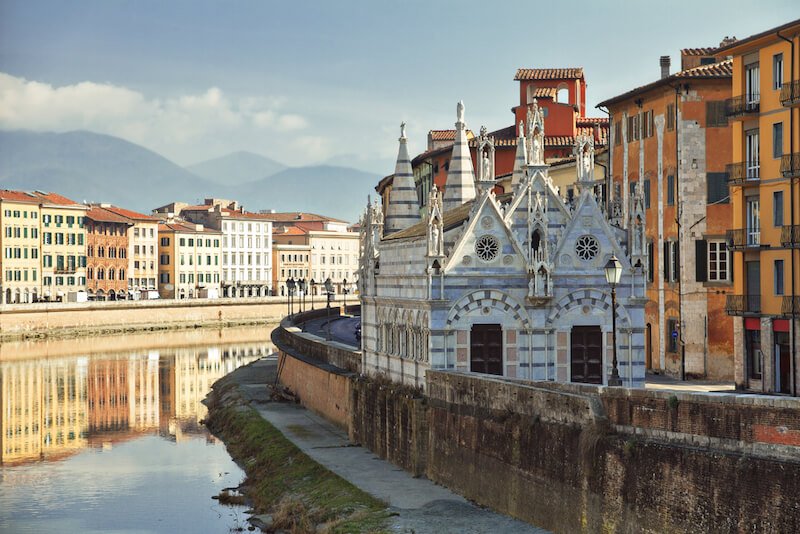 This 2 days in Pisa itinerary includes all the highlights in Pisa, from the complex with the Cathedral and Tower to some of the city's the top museums.
Even better, you can decide whether you join activities like wine and food tours!
You can easily adapt this Pisa itinerary to your needs by swapping things around to fit your schedule.
Where to Stay in Pisa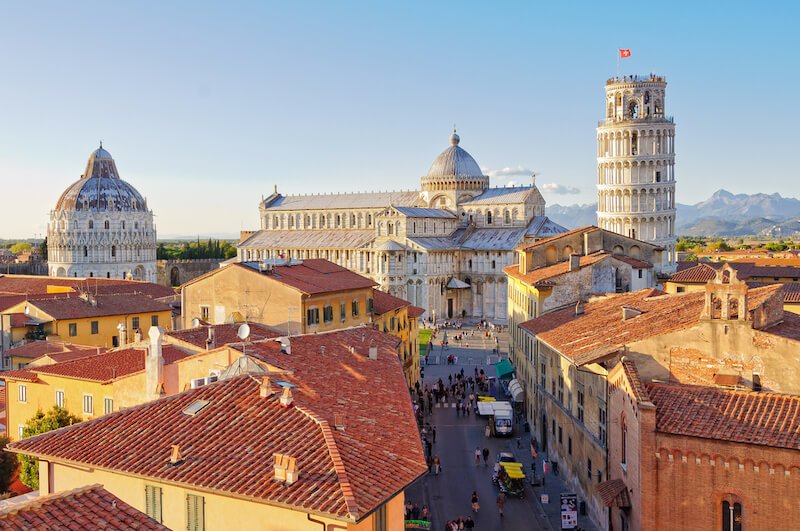 BEST VIEW | For the most epic views over Pisa's most famous attractions, Grand Hotel Duomo is all about a central location and views, including a rooftop terrace. With a rather affordable price tag, especially in the off-season, this is a great mid-range option in Pisa.
ARTSY BOUTIQUE | This trendy hotel has excellent amenities just a five-minute walk from Pisa's Piazza dei Miracoli, making it central and incredible. Set in a renovated villa from the early 1900s, The Rif is dripping with artwork, including temporary exhibitions in the hotel! Plus, some rooms even have a spa bathtub.
DESIGNER LUXURY | In an old palazzo building in the center of Pisa, Palazzo Feroci is a fantastic choice for opulence and elegance, with interior design straight off of a Pinterest board. Rooms balance antique details like crown molding, intricate fireplaces, and exposed beams with avant-garde furnishings for a one-of-a-kind experience that isn't cheap but is impossible to forget.
Day 1 of Your Pisa Itinerary
Visit the monuments in the Square of Miracles.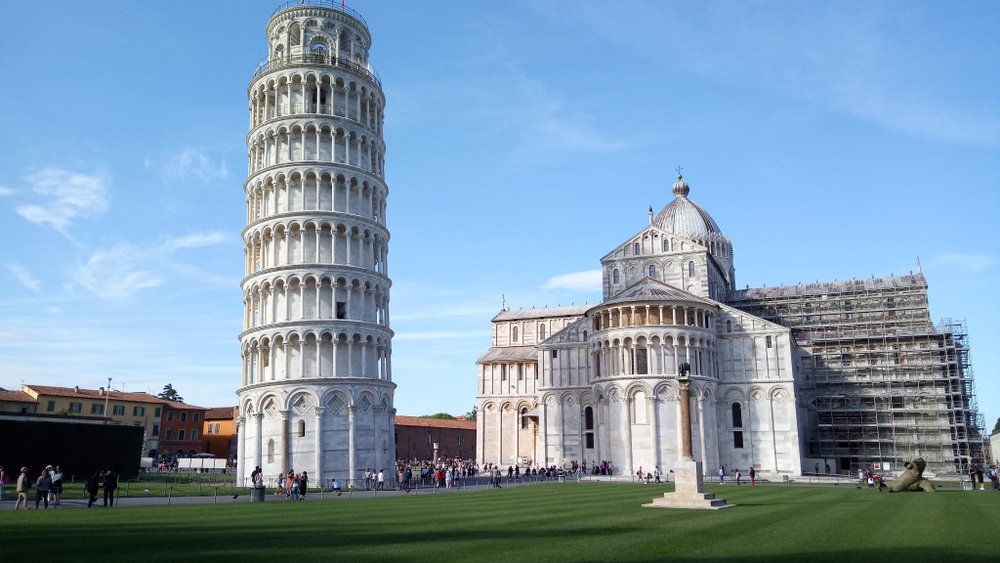 As we've mentioned, Pisa is practically synonymous with its iconic Leaning Tower, but what you may not know is that the tower is just one piece of the complex of landmarks located in the same square.
The square is officially called Piazza del Duomo but is commonly known as Piazza dei Miracoli, which means Square of Miracles.
The whole complex, including the Leaning Tower of Pisa and the Duomo, is called Opera della Primaziale Pisana.
Aside from the two major landmarks, it also includes the Baptistery, the Camposanto Cemetery, the Sinopie Museum, and the Opera del Duomo Museum.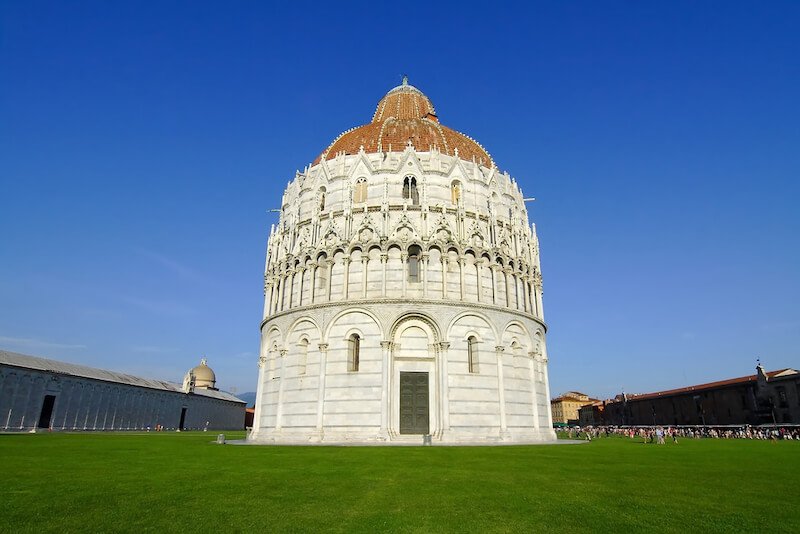 You can easily spend an entire morning in the area, walking around the impressive monuments and visiting the ones you are most interested in.
Visiting all the monuments and museums of the complex takes at least half a day, so be sure to plan accordingly.
You can get a combined skip-the-line ticket that includes access to all the monuments, including the Tower, for 27€.
If you just want to visit the Duomo, you might be able to get a free entrance ticket at the on-site office, but be aware that these are limited so you might not get in (go very early if you try this)!
Take in the sights of the Opera della Primaziale Pisana.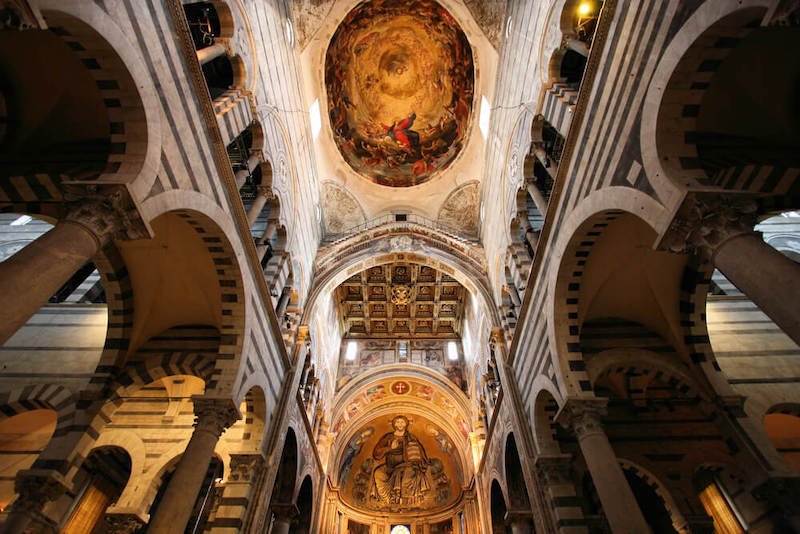 The two must-see monuments are the Duomo and, of course, the Tower.
The Duomo, or Pisa Cathedral, was built in the 11th century and is better known for its black and white marble façade and Islamic elements.
A devastating fire damaged the cathedral in 1595, so many elements were replaced in the early 17th century.
The church houses several impressive artworks, from paintings and frescoes to the elaborate pulpit by Giovanni Pisano.
The other monument you should absolutely visit if you can is the Leaning Tower of Pisa, the symbol of the city.
I mean, if you went to Pisa and didn't take a cheesy picture of the tower, did you even go?
The iconic bell tower dates to the 12th century. Before construction could even be completed, the structure started leaning due to the soft ground.
The tilt worsened with time, reaching 5.5 degrees by 1990. Over the years, many interventions aimed to keep the tower from toppling but were unsuccessful.
After the tower's closure in 1990, a new intervention from 1993 to 2001 successfully straightened the tower to a 4-degree tilt.
To reach the top of the Leaning Tower, you must climb 296 steps, so get ready for a workout.
Unfortunately, this does mean that the visit isn't suitable for people with certain health issues or disabilities, but the view of the outside is still worth the trip!
While the Tower and the Duomo are absolute musts, you should also visit the other monuments. 
The Baptistery of St. John the Baptist is Italy's largest baptistery and features sculptures and architectural elements by local artists like Nicola and Giovanni Pisano.
The interior is impressively vast, with a simple and nearly empty minimalist aesthetic, providing great acoustics.
The Camposanto Monumentale is a walled cemetery featuring elaborate arcades housing tombs and beautiful frescoes.
The cemetery name, which translates to Sacred Field, is a reference to the soil on which it was built, brought to Pisa from Calvary, just outside Jerusalem, during the Third Crusade.
Lastly, you can visit two museums housed in the Ospedale Nuovo di Santo Spirito, a former hospital dedicated to helping pilgrims, the poor, and abandoned children.
The Opera del Duomo Museum displays decorative elements of the cathedral from its various stages, while the Sinopie Museum houses impressive preparatory drawings used by artists to paint the frescoes in the Camposanto.
Have a lunch break.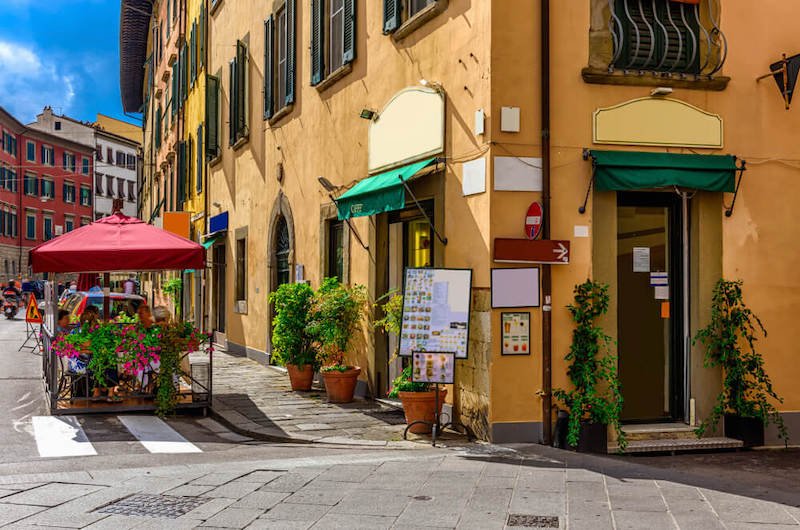 After visiting some or all the monuments in the Square of Miracles, depending on your pace, it's time for a lunch break.
If you want to stay in the area to complete your visit in the afternoon, have a quick lunch with tasty pizza or sandwiches at Po'stò Cafè Pisa or try the delicious pasta dishes at Il Peperoncino.
Alternatively, if you're ready for a change of scenery, walk towards Pisa's historical center, roughly 10 minutes away, and have lunch in a rustic Tuscan restaurant at Osteria del Tumi.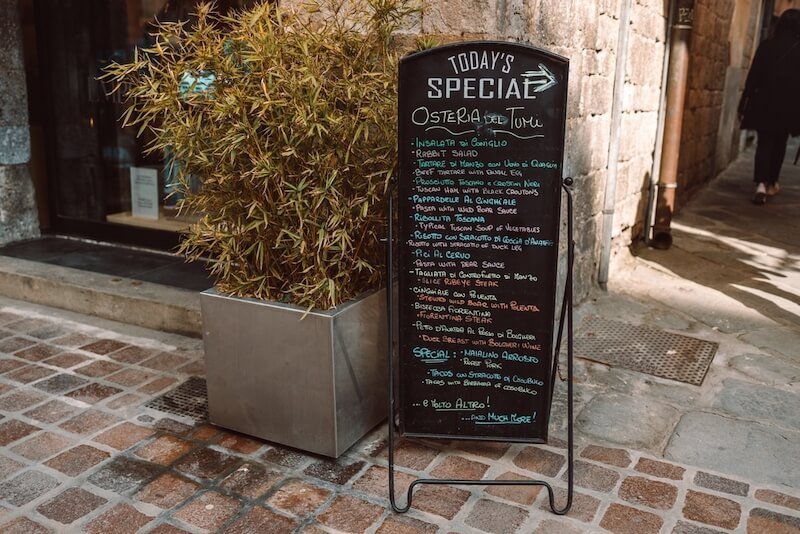 Enjoy delicious pasta or try one of the traditional meat-based Tuscan specialties if you're in the mood for something hearty.
Their wild boar ragu with polenta is famous!
Explore Pisa's historical center.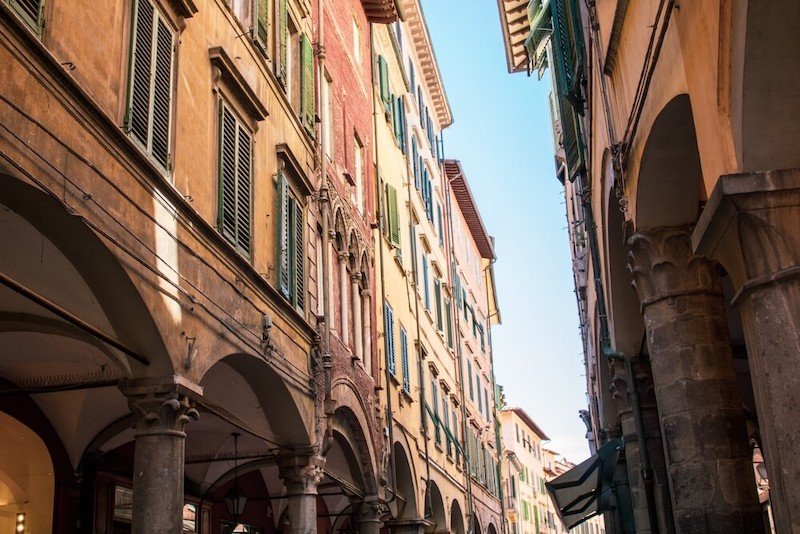 In the afternoon, you can either go back to visit any monuments or museums you skipped in the Square of Miracles or head directly to Pisa's historical center.
One of the most charming areas, located right in the heart of the historical center, is Borgo Stretto.
Borgo Stretto translates to "Narrow Village" and is a long and narrow commercial street starting in Piazza Garibaldi and ending at Galileo's statue.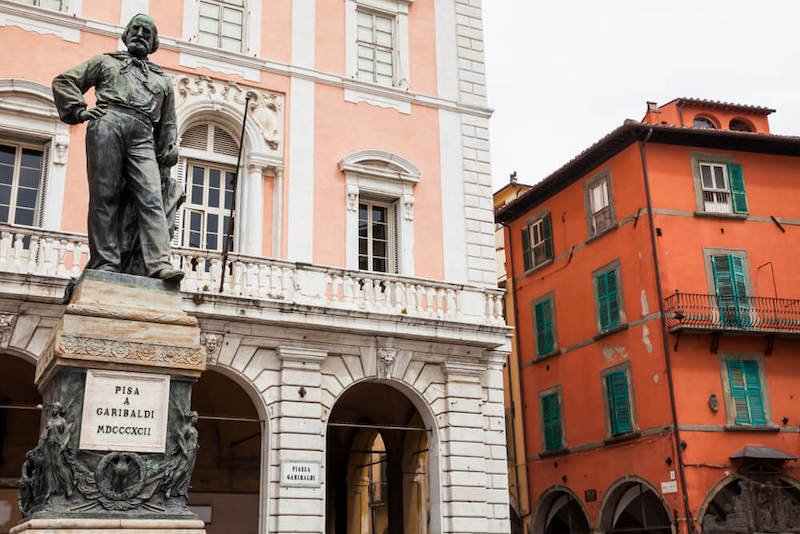 The colorful buildings on both sides of the street have arcades, providing a pleasant strolling experience any time of the year.
Simply walk down the street and check out the historical buildings and shops, or maybe stop for a coffee at a bar.
Another place worth checking out is the vast Renaissance-era square Piazza dei Cavalieri.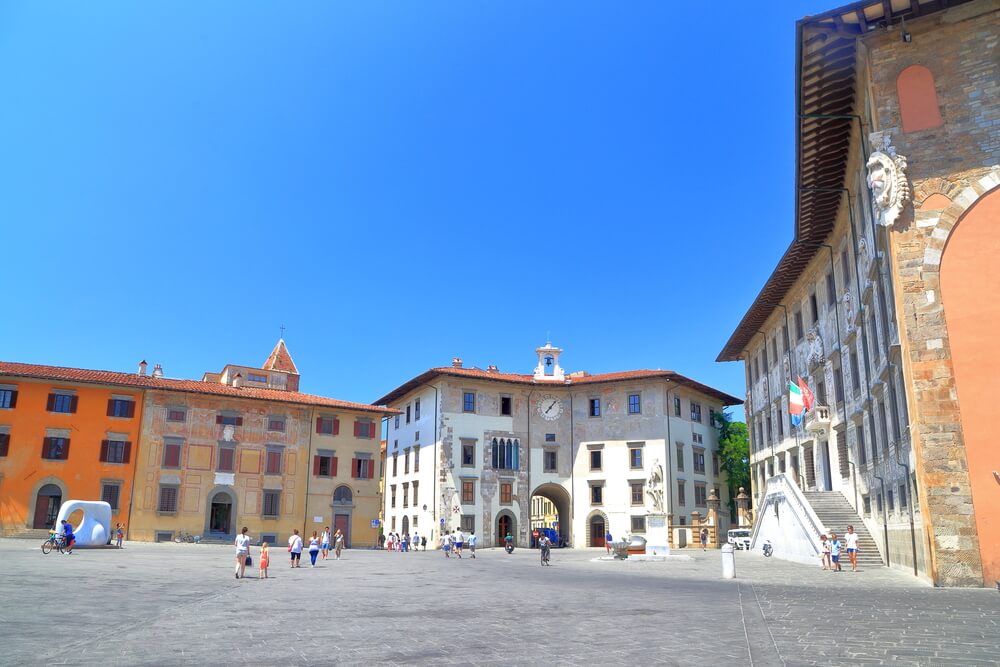 It's surrounded by gorgeous buildings like the Palazzo del Consiglio dei Dodici and the imposing Palazzo della Carovana housing Pisa's faculty of science.
Another key landmark is the Palazzo dell'Orologio, a medieval building incorporating the ancient Torre della Muda.
This famous tower is notable for being mentioned in Dante's Divine Comedy.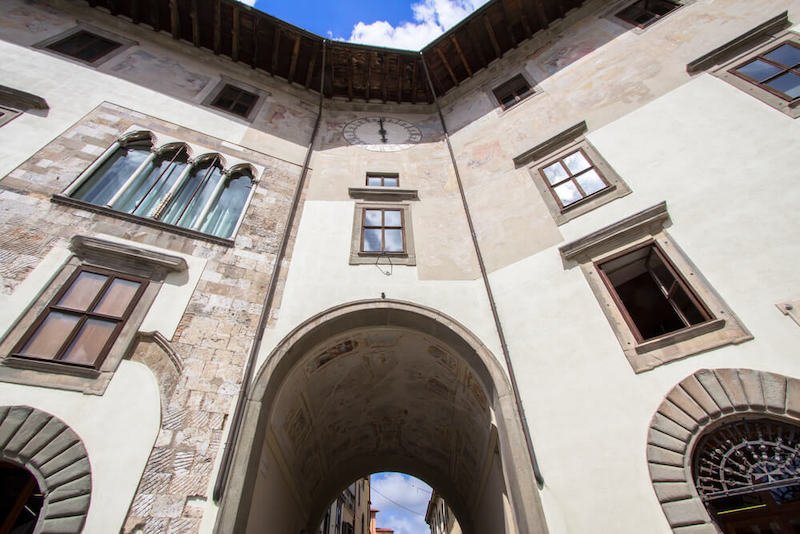 The statue in front of the university building represents Cosimo I de Medici, the first Grand Duke of Tuscany.
Take some time here to wander around the cobweb of narrow streets around Pisa's historical center; there's some remarkable beautiful medieval architecture to admire!
Stop by the charming Piazza Carrara, stroll along the Arno River (yup, the same river that runs through Florence), and check out Casa Ammannati, the birthplace of Galileo Galilei.
Visit one of Pisa's excellent museums.
If you have any time left in the afternoon, you can visit one of the many museums in Pisa.
Two museums worth checking out are Palazzo Blu and Museo delle Navi Antiche di Pisa.
If you are passionate about art, Palazzo Blu houses an impressive collection of paintings related to the city of Pisa, either made by local artists or representing the city.
The artworks cover a span of seven centuries, from the 14th to the 20th centuries.
In addition to the permanent collection, you may check out temporary exhibitions, all for an entry ticket of just 3€ — one of the best deals in Italy!
Plan your visit ahead of time, though! The museum is closed on Monday.
On the other hand, Museo delle Navi Antiche di Pisa is a modern history museum dedicated to telling the story of Pisa through the centuries, starting from its settlement and passing through the Etruscan and Roman phases.
The museum also houses a collection of ships and related artifacts, including remains of ancient Roman ships.
The entry ticket for the museum is 10€, and you can also purchase it online.
You can visit by yourself from Friday to Saturday or join a guided tour on request from Tuesday to Thursday.
Have dinner and stroll along the Arno.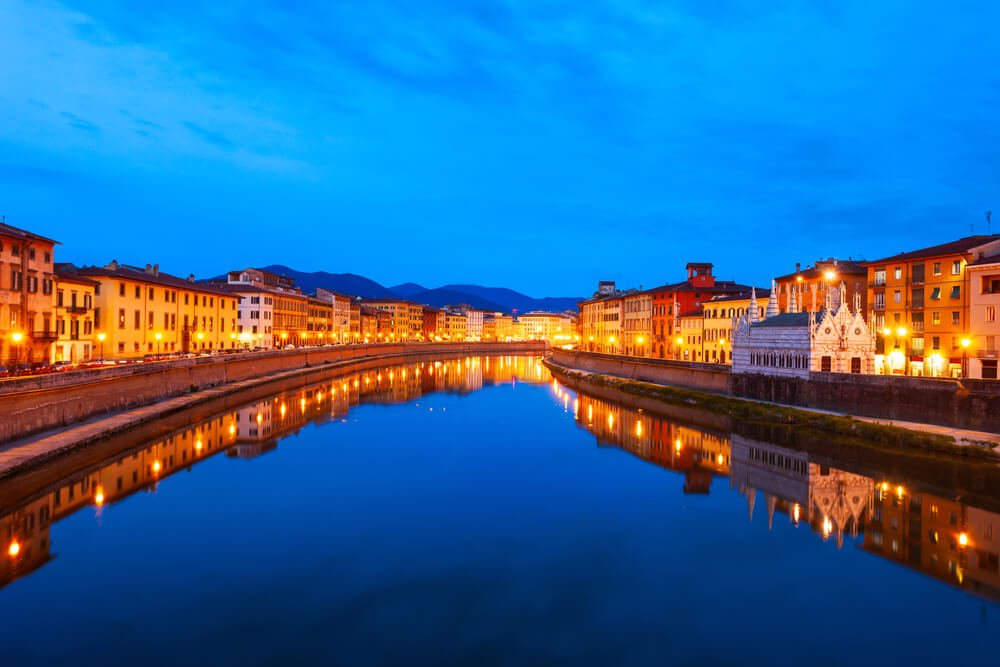 End your day with dinner in a traditional Tuscan restaurant followed by a pleasant stroll along the Arno River.
For dinner, you ca try a tasty pasta dish or enjoy traditional Tuscan meat dishes at either Ristorante alle Bandierine or Il Ristoro della Pe' (with some delicious local Italian wine, of course).
After dinner, head to Lungarno Antonio Pacinotti and walk along the river to enjoy the beautiful view of the city at night.
Day 2 of Your Pisa Itinerary
Go on a half-day wine-tasting or food tour.
A great way to spend half a day in any Tuscan city is to join a wine tour in one of the charming hill towns of Tuscany.
Most cities in the region provide such activities, and Pisa is no exception!
These activities allow you to escape the buzzing city and admire the region's rolling hills and wineries, all while sipping on a good glass of Tuscan wine.
Be warned that some of these activities may not be available during winter months.
If you visit from November to February, you can always replace these with more museum visits.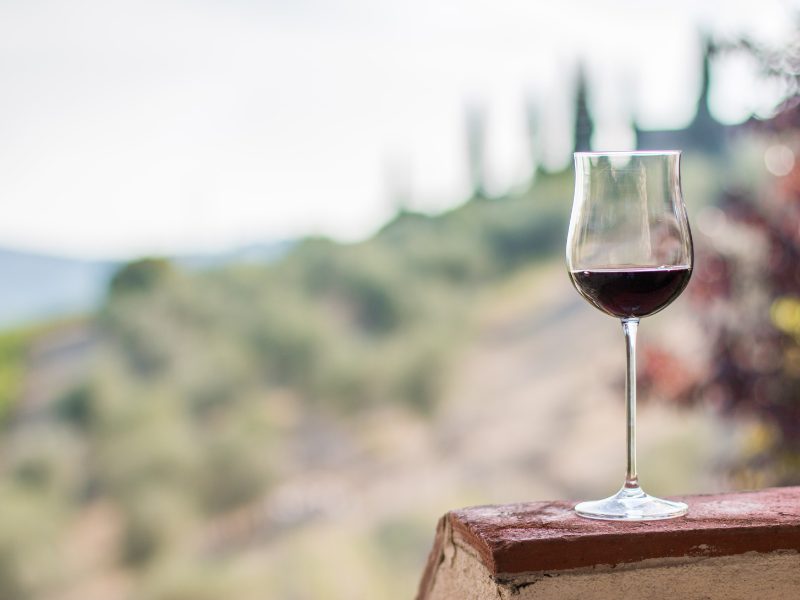 This 4-hour wine-tasting tour is a great activity if you are short on time but want to get a taste of the wonderful Chianti region.
You'll get a guided tour of a local winery just outside Pisa to learn about wine and olive oil making and sample red and white wine.
The small-group tour is available for a minimum of two people and includes transportation, a tour guide, a winery tour, and wine tasting.
It doesn't include lunch, so bring snacks!
Option Two: Winery Tour in the Tuscan Countryside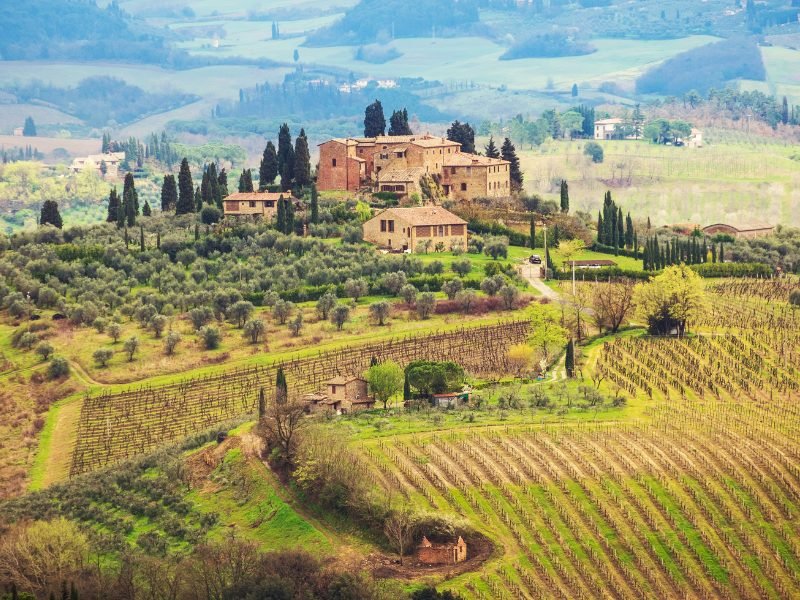 This food and wine tour in the Tuscan countryside lasts around five hours and includes a visit to a wine estate with lessons on wine and olive production techniques.
You'll sample a selection of local wines paired with delicious Tuscan farm-to-table products.
This tour is also available for at least two people and includes everything from the guide and transportation to food and wine.
You can even request hotel pick-up and drop-off at select hotels.
If you choose to check out this activity, book well ahead of time, as it can sell out for weeks in advance.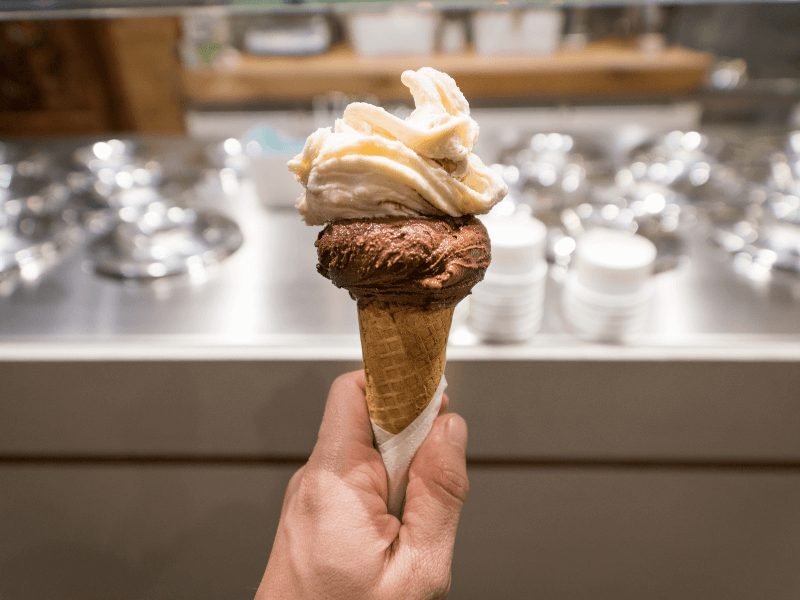 If you prefer staying in Pisa rather than exploring the countryside, such as if you've already explored a Tuscany itinerary, you can also join this food tour in the heart of Pisa.
You'll stop by five local eateries to experience the authentic flavors of Pisan cuisine, from local cheese and cured meats to traditional soups and stews.
You'll also get to try the famous cecina (chickpea flatbread), and of course, finish the tour with some delicious gelato.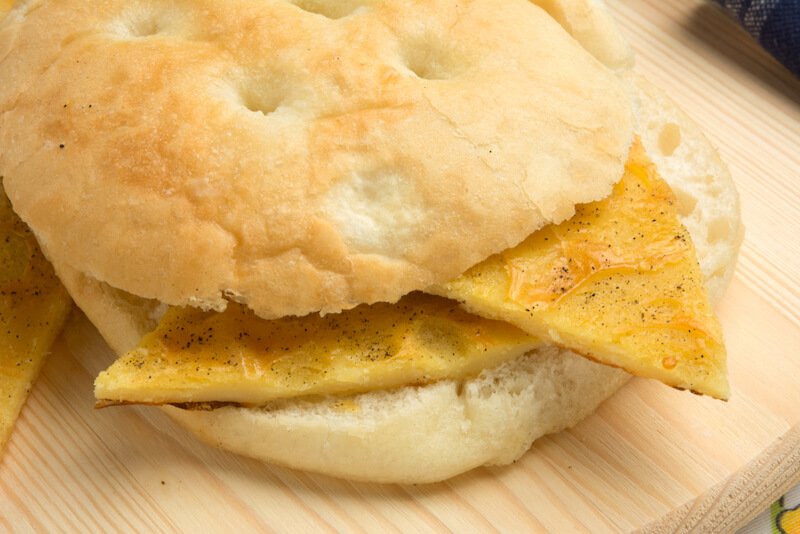 This food tour lasts roughly 3.5 hours, starting in the late morning, so it's the perfect lunchtime activity. Like many activities, this tour also requires a minimum of two participants.
If you decide to do this instead of the wine tour, you can spend the morning exploring the city or visiting a museum that you didn't get to yesterday.
If you opt for the wine tour instead, you may want to have lunch once you're back in Pisa.
I Porci Comodi and L'Ostellino are great spots for quick and delicious sandwiches.
Explore more areas of Pisa.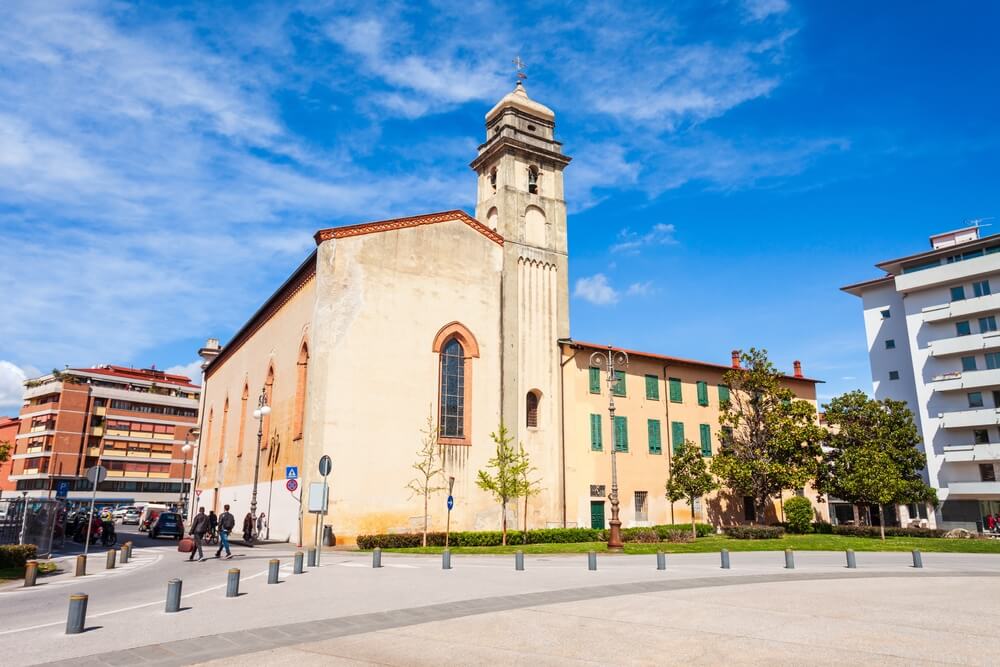 In the afternoon, you can cross the Arno and explore the sights on the southern riverbank.
Cross Ponte di Mezzo for a lovely view of the river flanked by the colorful buildings, then stroll along Corso Italia, the main shopping street lined with all kinds of shops.
Near Piazza Vittorio Emanuele II, you'll find a building covered in a massive mural by Keith Harring, Tuttomondo.
From here, walk back toward the river to check out the charming Chiesa di Santa Maria della Spina, a small 13th-century church with a beautiful Gothic façade.
Cross the river on Ponte Solferino and find your way to the Botanical Garden and Museum.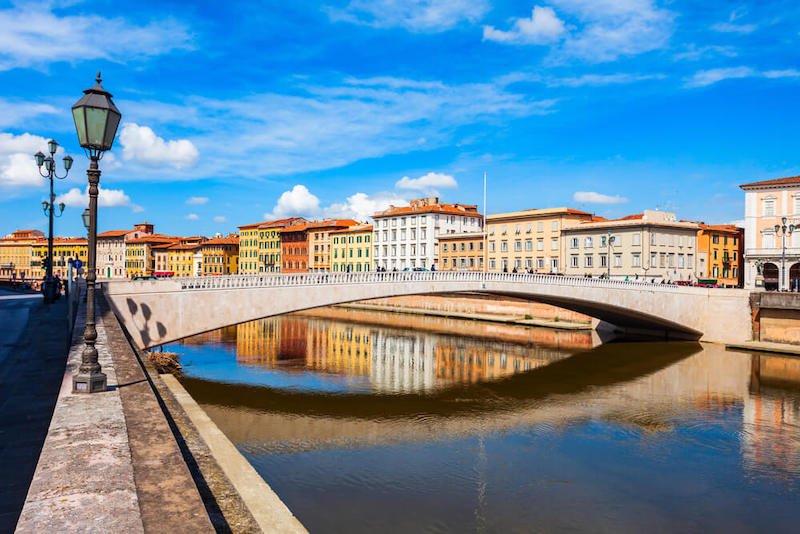 The botanical garden belongs to the University of Pisa and is the world's first university botanical garden, founded back in 1543.
The garden was originally on the riverbank but was moved to its current location in 1591.
Along with the stunning botanical garden housing plants from all continents, you can visit a museum dedicated to the teaching of botany.
You can book your tickets online to save time when you get there.
Rest and have one last dinner in Pisa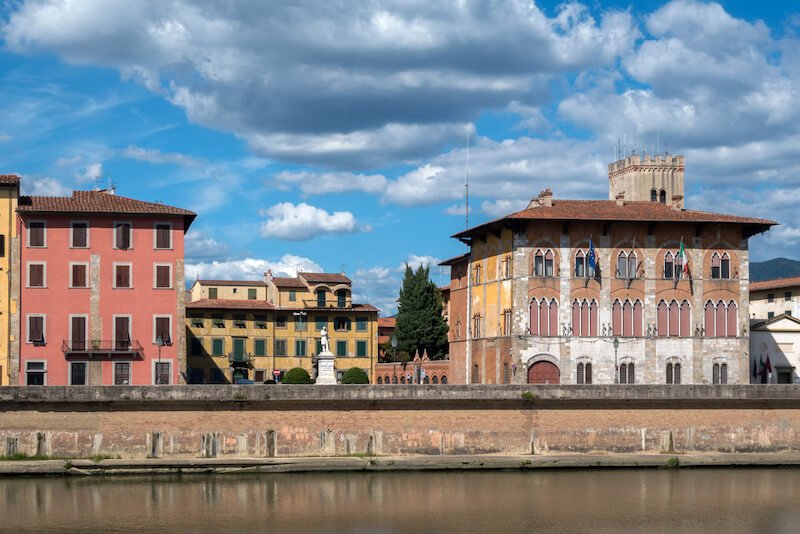 You can spend the rest of the afternoon and early evening resting in your hotel or wandering around the city before heading to dinner.
If you decide to explore more, you can check out Chiesa di Santa Caterina d'Alessandria, the ruins of the Baths of Nero, Porta a Lucca, and the Medici Palace.
Finally, have one last delicious Tuscan dinner at Ristorante Cantina Vasari or Ristorante Allabona.
After dinner, you can enjoy a relaxed stroll around Borgo Stretto to enjoy the peaceful atmosphere without the day crowds.
Protect your travel investment!

Travel insurance coverage helps you recoup your losses in case of emergency, accident, illness, or theft.

I rely on SafetyWing for coverage when it comes to trip interruptions and cancellations as well as accidents and medical emergencies.

It offers great rates starting around $12/week with clear, easy-to-read coverage.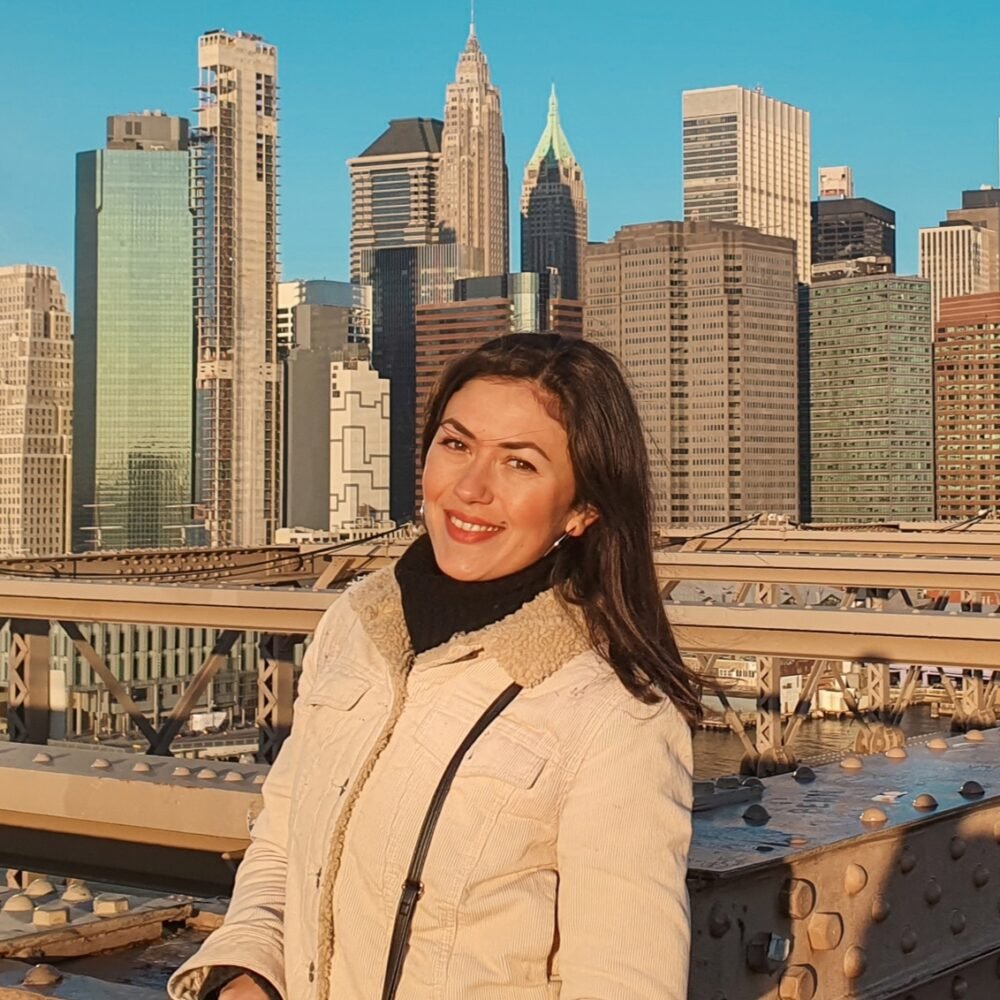 Roxana is a Romanian-born freelance travel writer who has lived in Italy for over 15 years. She has a Master's in Journalism and a Bachelor's in Film Studies, and she studied at Università degli Studi di Roma Tre. Besides her native Romania, Roxana has lived in Rome, Lisbon, and Berlin, and she has traveled through much of Europe in search of hidden gems, history, and culture.