From the sun-kissed vineyards of Tuscany to the rolling hills of Piedmont, Italy boasts literal thousands of wine varietals, each with its own unique character and charm.
Whether you're sipping a crisp and refreshing Prosecco from the Veneto region or savoring the bold intensity of a Barolo from Piedmont, Italy's wines are as diverse as the beautiful landscapes from which they hail.
What makes the best Italian wines so special, you may ask?
For starters, Italy's deep-rooted (pardon the pun) wine culture has preserved a huge array of indigenous grape varieties, each with their own personality.
The country's varied climate and terroir also contribute to the exceptional quality and diversity of its wines, with each region offering something truly unique.
Take, for instance, the lively Prosecco from the Veneto region.
This effervescent delight is perfect for toasting life's happiest moments or simply enjoying on a warm summer evening.
Venture down to Tuscany, just outside Florence, and you'll be greeted by the enchanting Chianti, a delightful red wine that pairs perfectly with a leisurely meal shared among friends.
And who could forget the lovely whites of Friuli-Venezia Giulia?
These wines, like the crisp Friulano or the aromatic Ribolla Gialla, are just the ticket for sipping alongside a plate of fresh seafood or fine cheeses.
As we continue to explore the best Italian wines, let's raise a glass to the spirit of Italian winemaking.
As they say in Italy, cin cin, my friends! Let us toast to Italy's best wines and the memories we'll make while drinking them.
The Best Italian Wines
Nero d'Avola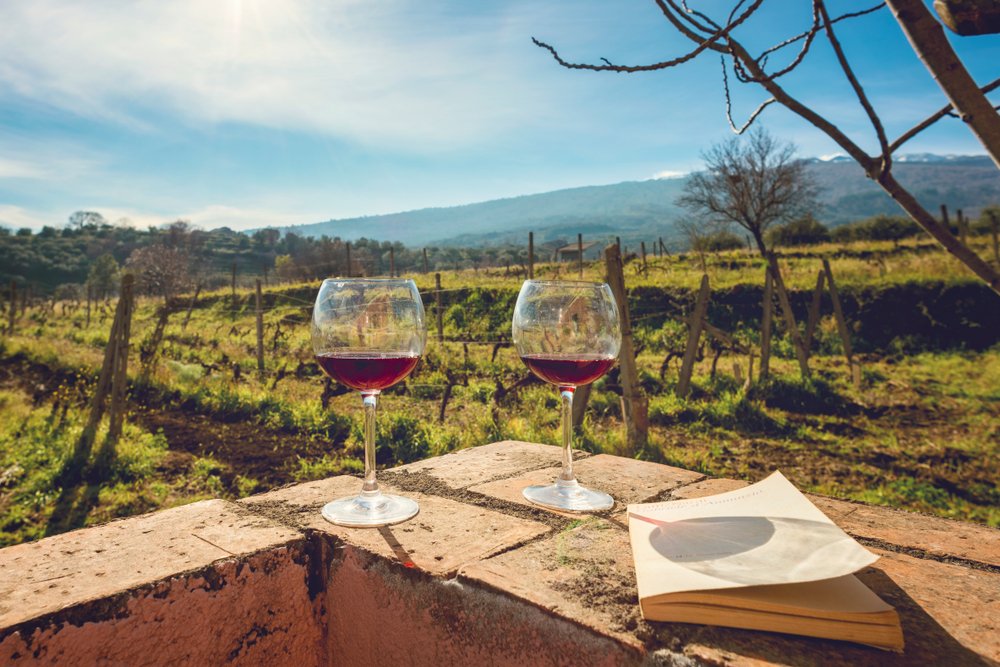 Note: This post contains affiliate links, which means I may receive a small commission if you purchase something through one of these links. Thank you for supporting the free content on this site! For more information on affiliate links and cookies, see my disclosure page for more details.
If you like full-bodied reds, Nero d'Avola is one of the best Italian wines to keep an eye out for.
The Nero d'Avola varietal is native to Sicily, where it's grown all around the island; however, the most prized wines with Nero d'Avola tend to be from the Etna region, where the volcanic soil adds extra oomph to the terroir of the wine.
Nero d'Avola tends to be dark and fruity, with stone fruit flavors like cherry or plum as well as spice elements, particularly pepper.
It has high tannins and acidity, making it a very structured wine that pairs well with food.
Barolo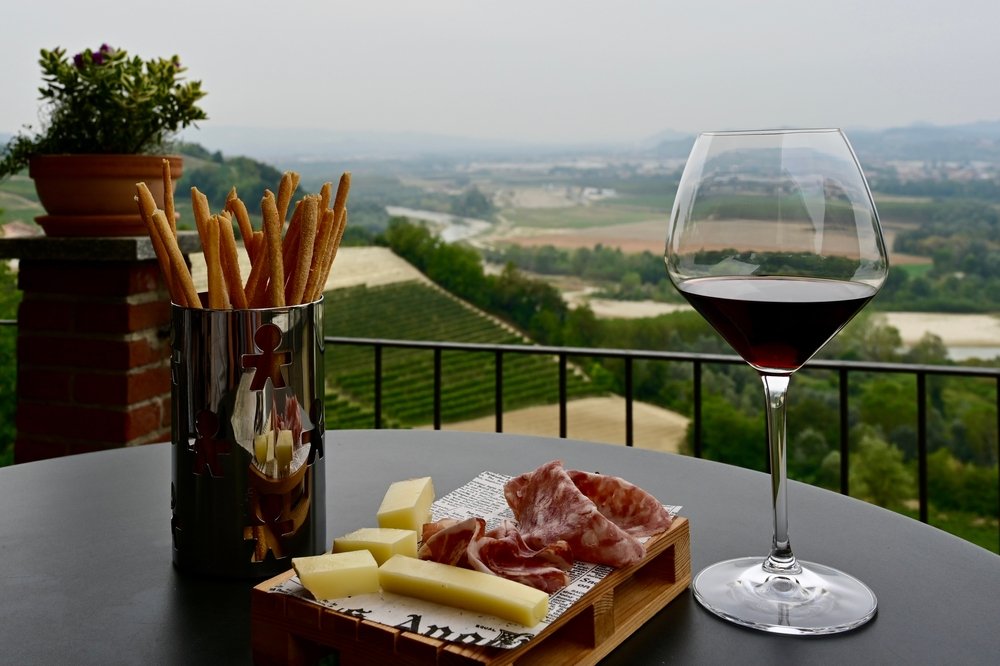 The powerhouse of Piemonte, Barolo is one of the best-known Italian wines around the world.
Made from the Nebbiolo varietal, Barolo can only be made in a handful of places that have received the Barolo DOCG designation.
In addition to that, the wine needs to be aged for two years in oak barrels (and at least three years in total) before being released.
This results in a strong, powerful wine that can age for decades. It is very structured due to its high tannins, high acid content, making it a favorite to pair with hearty, meat-rich meals.
Barolo typically combines both floral notes like rose and violet with more rustic aromas like tar and leather. This subtle and complex interplay of flavors is why Barolo is so captivating — and so expensive!
Brunello di Montalcino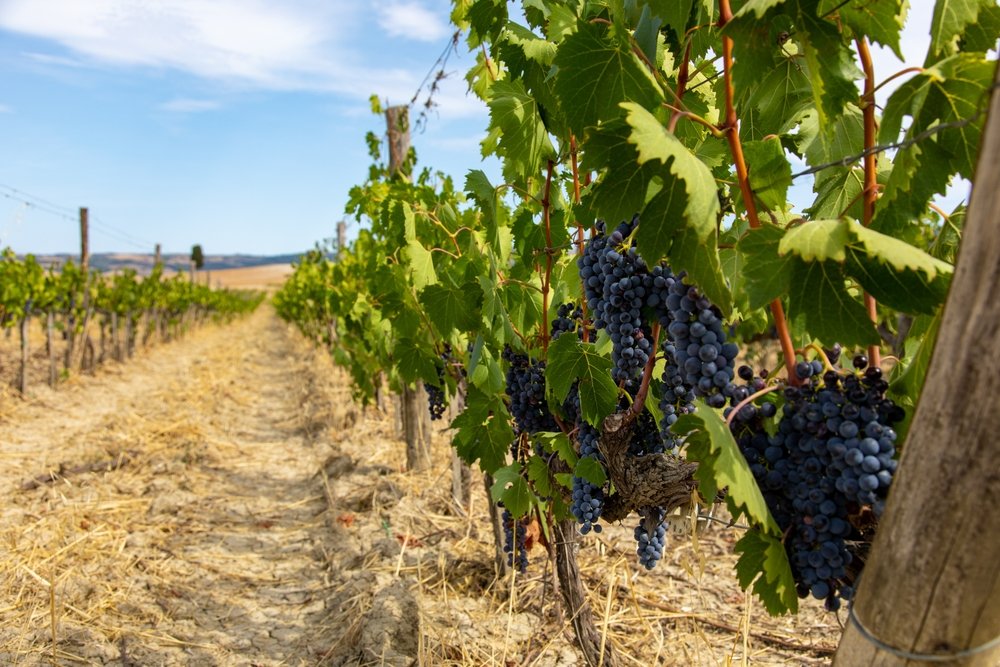 Made from the noble Sangiovese grape, Brunello di Montalcino (from the Tuscan town of the same name) is a vibrant, rich expression of Tuscany's terroir.
It's structured but delightful, dancing upon the palette with cherry, plum and tobacco notes.
Patience is rewarded here: the complex tannic structure of this full-bodied red wine benefits from being aged five years before released.
Better yet, it only blooms better and better in the bottle over time.
Super Tuscan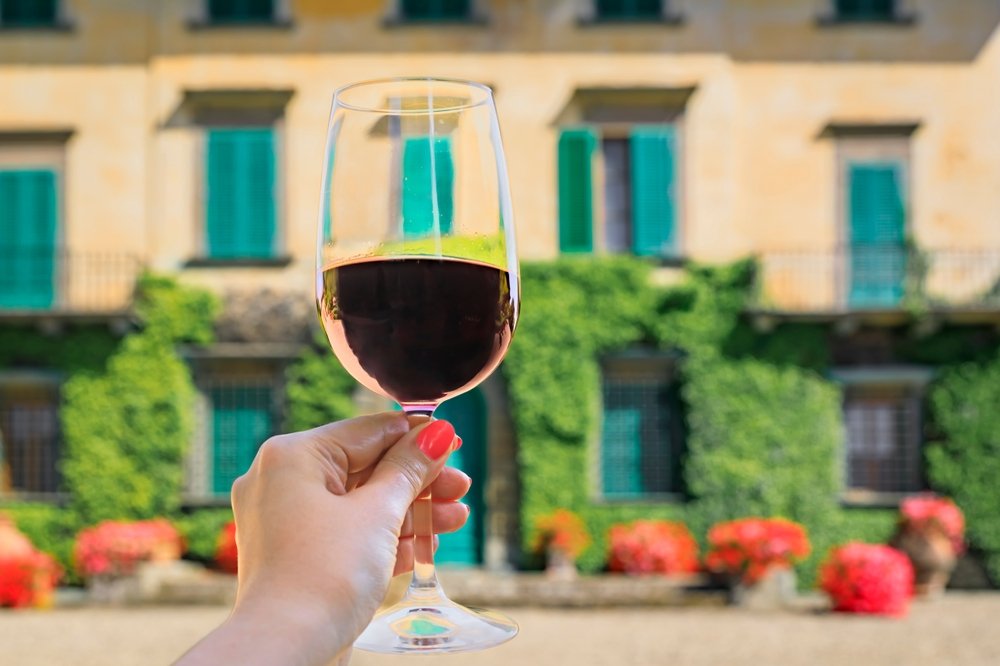 The Super Tuscan is the rebellious renegade of the Tuscan wine region. DOCG? Who's she?
These powerful wines don't bear fancy labels, as they are born from a daring desire of winemakers to break free from tradition.
These bold, audacious blends fuse international and local, mixing popular grape varieties like Cabernet Sauvignon and Merlot with the indigenous varietal of Sangiovese.
The result? A brilliant symphony of vibrant flavors of leather, ripe stone fruit, and cherry, a testament to the fact that sometimes, it's better to break outside the box.
Prosecco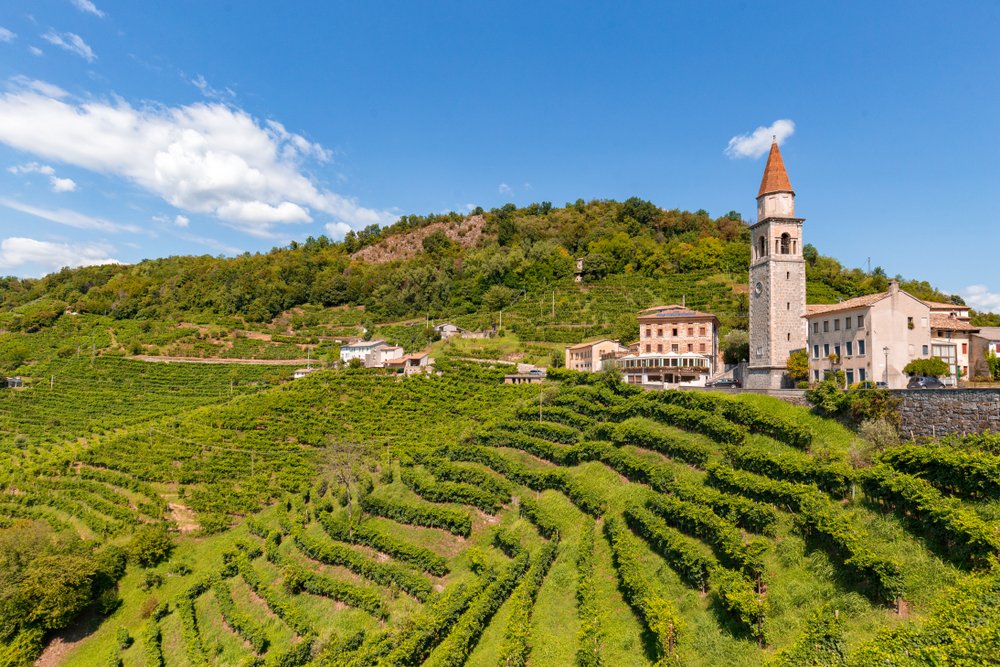 Effervescence personified, Prosecco sparkles just as much as its nearby city, Venice, known for its famous gondolas.
In fact, when visiting Venice, it's a great idea to take a Prosecco tour from Venice!
This lively libation is made predominantly from the Glera grape, which offers a delicate nose of pear, green apple, and honeysuckle, backed up by an acidic structure.
What champagne is to France, Prosecco is to Italy: the quintessential sparkling wine toast to life's most celebration-worthy moments!
Soave
Another darling of Veneto, Soave is well-known locally but not as famous abroad.
This charming white wine is understated but rich, with citrus and rich almond creating a somewhat glossy, full-bodied wine that still has enough acid structure to back it up.
Primarily made from the Garganega grape, Soave is made even more complex from the subtle minerality of its terroir balanced against its delicate floral notes.
Amarone della Valpolicella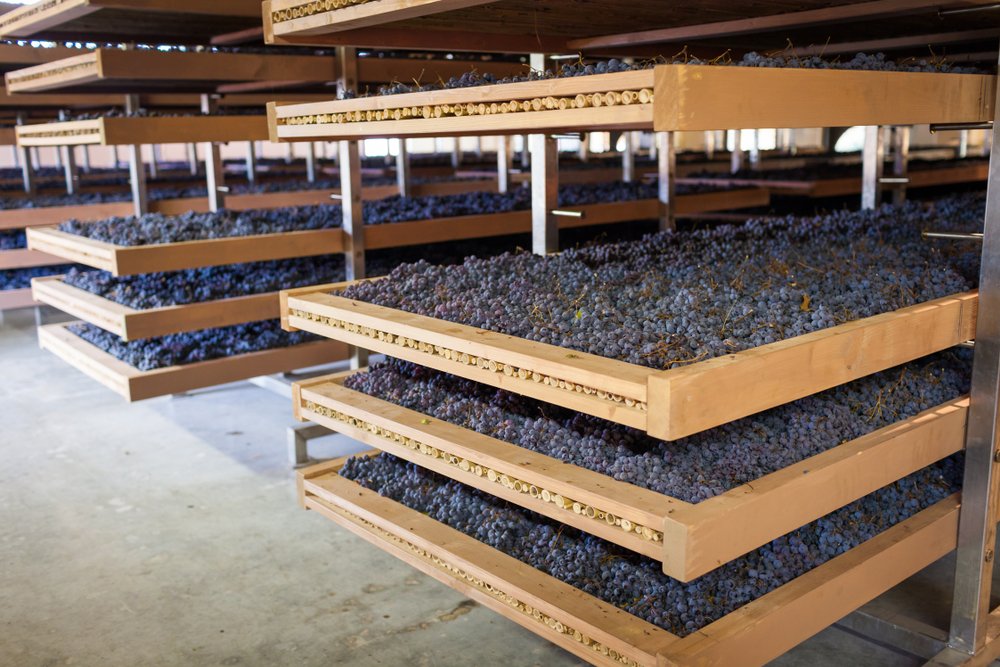 Yet another star of the Veneto wine scene, hailing from the Valpolicella region, Amarone wine has a big personality and a big reputation!
It's considered one of the best Italian red wines for a reason!
This velvety, lush red wine is unlike any other in Italy: made from partially dried grapes through a process called appassimento, where the grapes are partially dried to concentrate their flavor.
The result? A deep-flavored, high-alcohol powerhouse of a wine, evoking chocolate, warm spices, and dark forest fruits like black cherry.
What doesn't make it to the high-quality standards of Amarone Riserva often becomes Valpolicella Ripasso — nothing goes to waste here.
Chianti Classico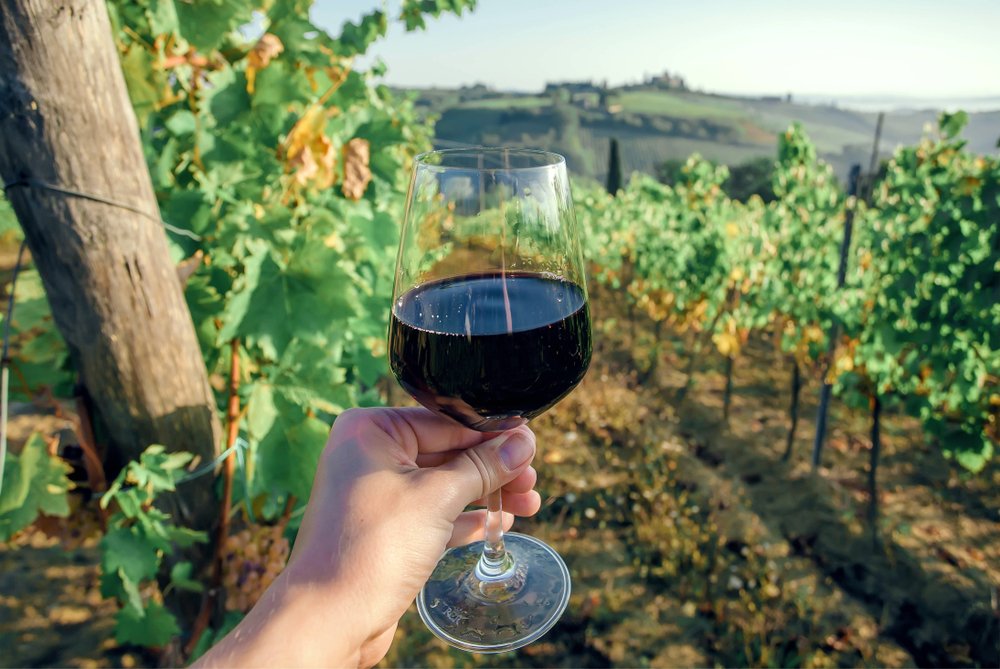 Tuscany is practically synonymous with the lovely, humble Chianti, a wine that embodies the simple essence of Italy's pastoral charms.
Made primarily from the Sangiovese grape, this bright ruby red wine is light and lively, with red fruit and earth notes that evoke its more rustic origins.
Chianti Classico is a classic table wine, one that's at home at nearly every dinner table.
And no Tuscany road trip would be complete without visiting some of these classic Chianti wineries!
Lambrusco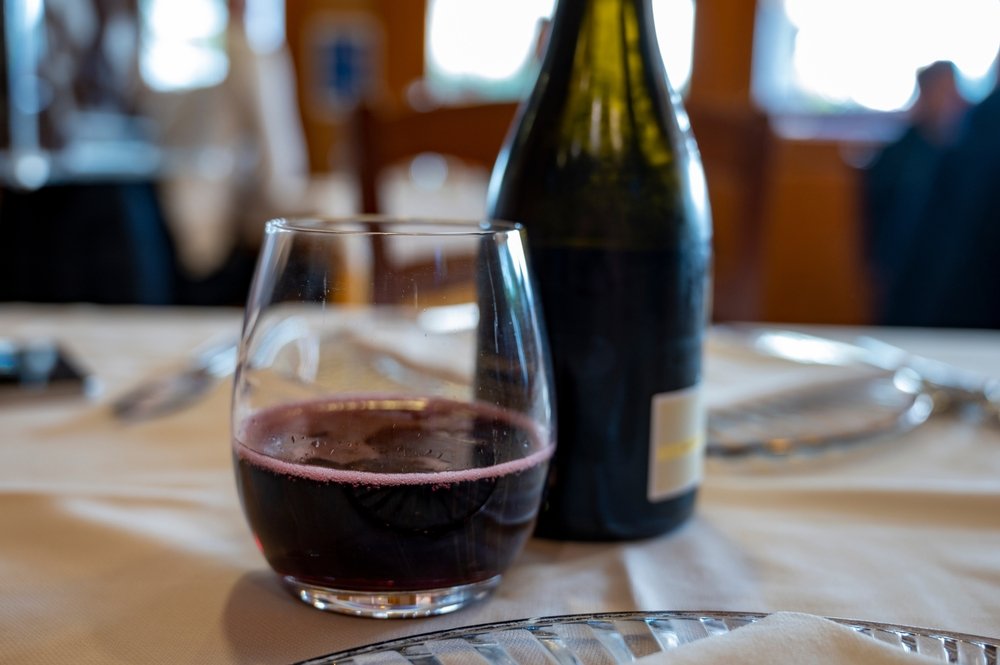 A sparkling red? Why not, Italy?
This fun, flighty frizzante wine is a lovely playful wine that you can find in the Emilia-Romagna region of Northern Italy — and it pairs beautifully with its rich cuisine.
Made from the earthy Lambrusco grape, you'll find all sorts of lambruscos from dry to sweet, but all are backed up with acidity, vibrant fruit flavors, and delightful bit of fizz.
Barbaresco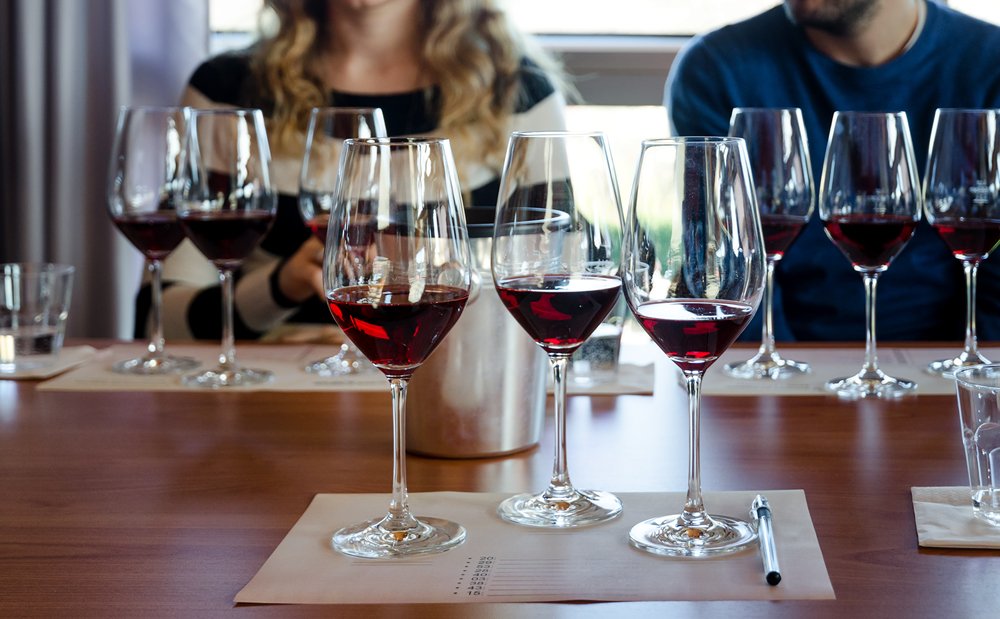 Like Barolo which also comes from Piedmont, Barbaresco is also crafted from Nebbiolo grapes.
However, it's from a slightly different part of Piedmont, so you'll find a more delicate wine here: rose, violet, and fruit all create a lovely nose.
It has light tannins that don't create an overpowering structure, so it doesn't need to age as long as Barolo — Barbaresco can be enjoyed young, which is fun because life's too short to wait for things to mature in the cellar!
You'll also find other expressions of Nebbiolo in the Langhe region, which is even more affordable than Barbaresco!
Franciacorta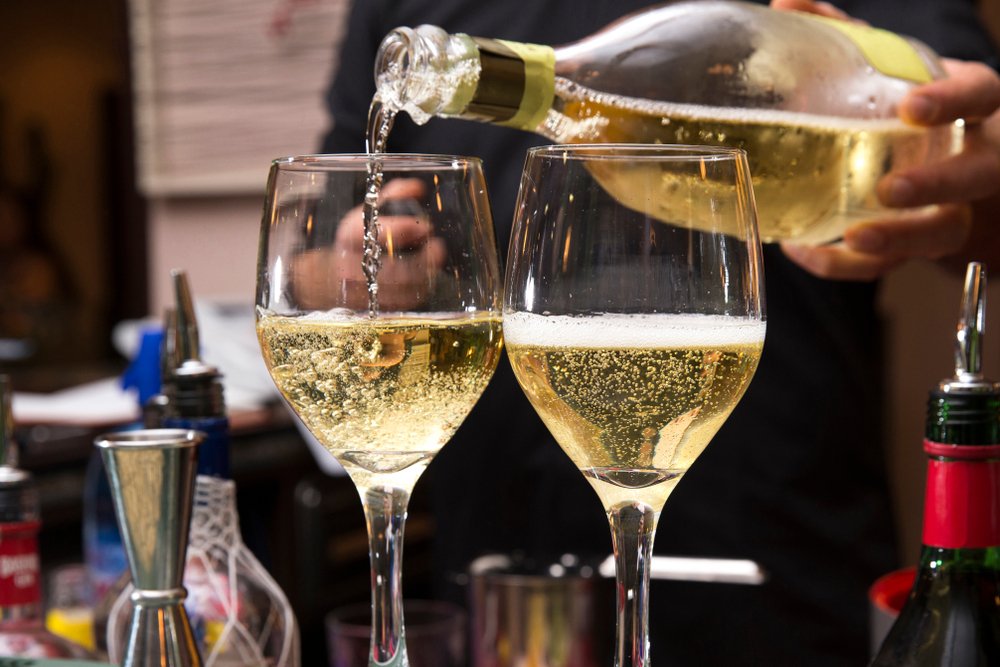 A sparkling treasure from the often-overlooked region of Lombardy, Franciacorta is one of the best sparkling wines in Italy.
Crafted using the méthode champenoise, this highly effervescent white wine is dazzling, tickling your tongue with notes of citrus, brioche, and almond.
These bubbles are worth bursting out for a special occasion!
Montepulciano d'Abruzzo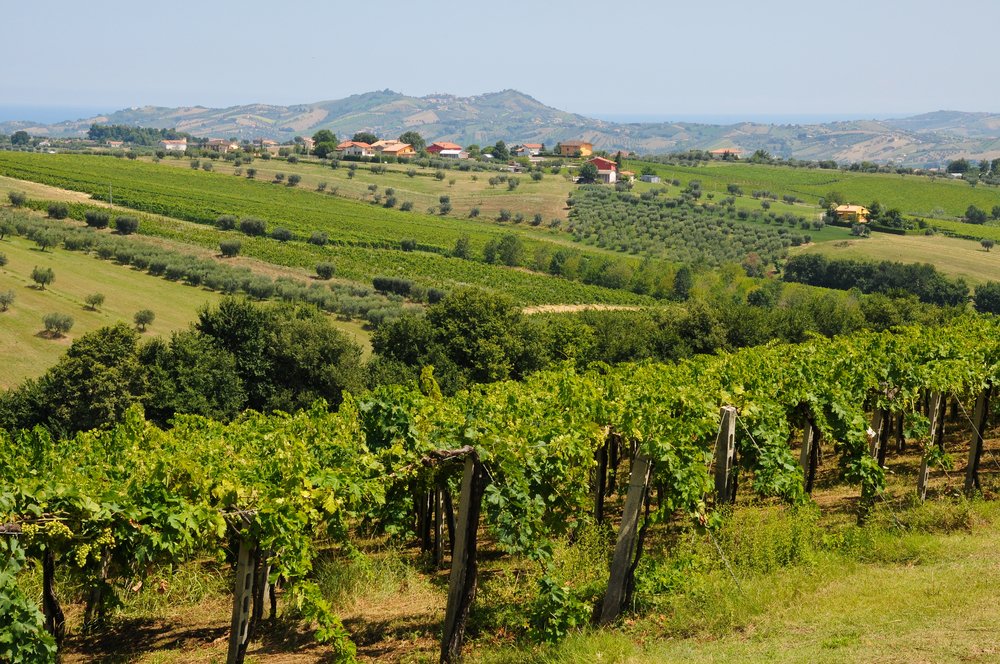 Montepulciano d'Abruzzo is an alluring red wine with some earthy notes and intense structure.
Not to be confused with the Tuscan town of Montepulciano, the grape varietal is named Montepulciano and it comes from Abruzzo.
While not a Tuscan wine, this lovely wine is rustic and earthy nevertheless!
Among the earthy notes, you'll also find dark fruits, warm spices, and brusque tannins that make this a great wine to pair with food, but perhaps a little overpowering on its own.
Barbera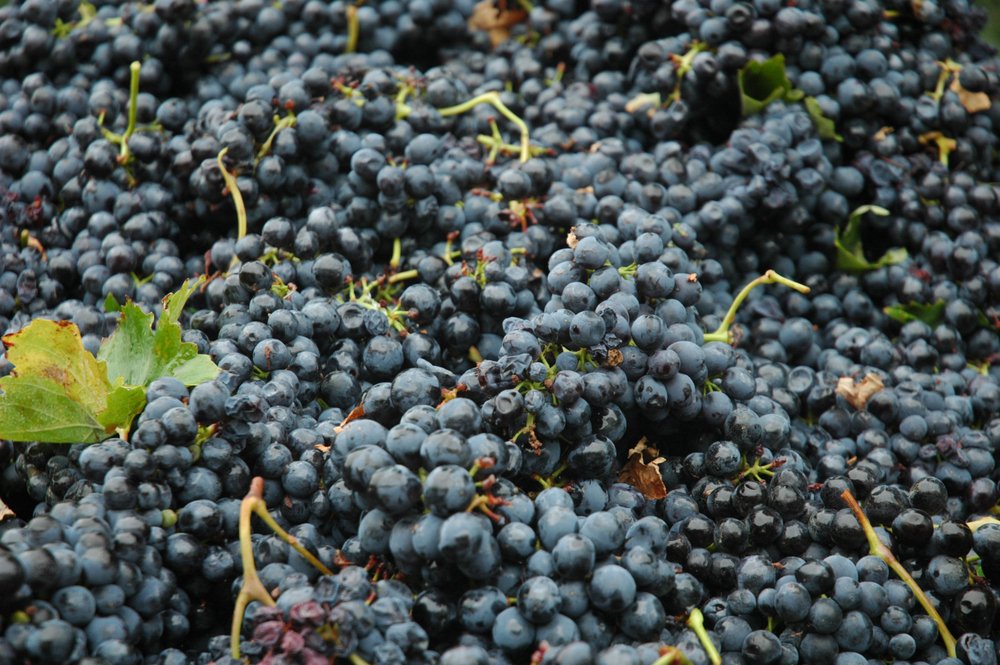 Another gem of the Northern Italian region of Piedmont, you'll be charmed by the light but structured Barbera red wine.
Noted for its bright acidity and rich plum flavors, Barbera is a perfect accompaniment to rich meaty meals and charcuterie boards alike.
Friuli White Wines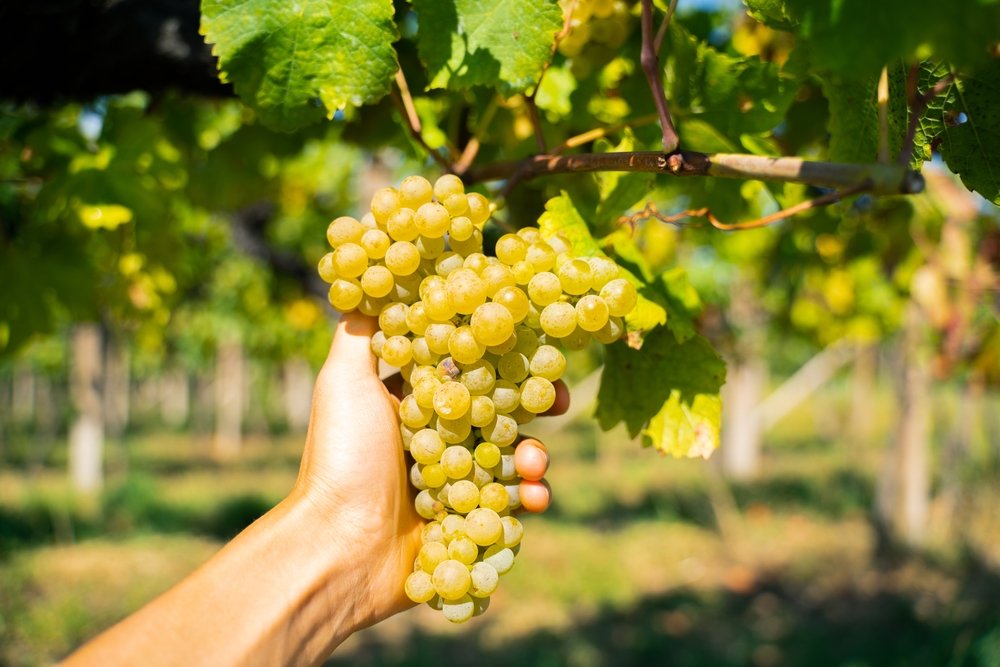 Crisp air and a mineral-rich terroir of Friuli give its white wines — particular its Chardonnays, Friulano, and the aromatic Ribolla Gialla — a distinctive character.
This northern Italian white wine has a subtle minerality which gives backbone to its green apple and citrus flavors.
Friuli is one of the best regions for white wines you'll find in Italy, more complex than most white wines you'll find anywhere else.
Aglianico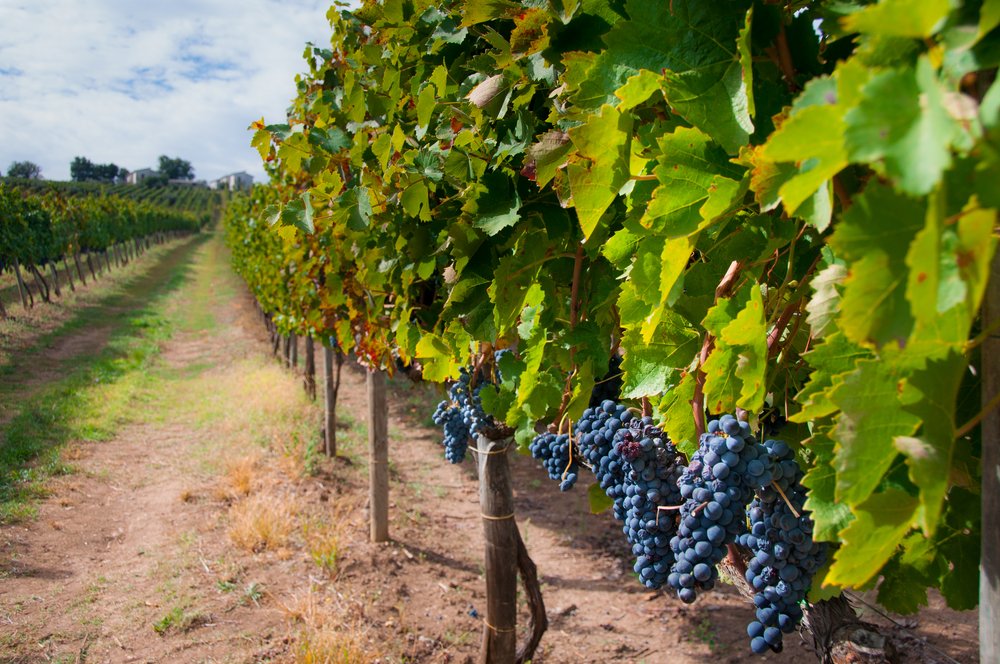 From the hot sun of Southern Italy to the volcanic spirit of its landscape emerges the brilliance of the Aglianico grape.
This powerful red wine has bold tannins and complex flavors of dark fruit, with whisps of leather and even smoke.
Aglianico is a distinct expression of the soil and sun unique to the Campania and Basilicata regions of Southern Italy.
Allison Green is a former educator turned travel blogger. She holds a Masters in Teaching and a B.A. in English and Creative Writing. Her blog posts merge her educational background and her experience traveling to 70+ countries to encourage responsible, enriching travel. She has been a speaker at the World Travel Writers Conference and her writing, photography, and podcasting work has appeared in National Geographic, CNN Arabic, CBC Canada, and Forbes, amongst others. Now a full-time traveler, she has lived in Prague, Sofia, New York City, and the San Francisco Bay Area.