Want to say something beautiful or inspiring about California, but no words come to mind?
Luckily, so many thousands of people have tried to distill the essence of the Golden State into words, and as a result, there are thousands of beautiful California quotes to choose from when words elude you.
As a native Californian, I've gathered a list of my favorite literary, beautiful, and funny quotes about California — as well as some pithy and silly California Instagram caption ideas if that's more up your alley.
Whether you want a beautiful and thoughtful California quote or a good vibes California Instagram caption, this post has what you're looking for!
Oh, and if you're looking for something specific, I already have posts on the best quotes about San Francisco and the best quotes about LA as well.
Inspiring & Beautiful Quotes About California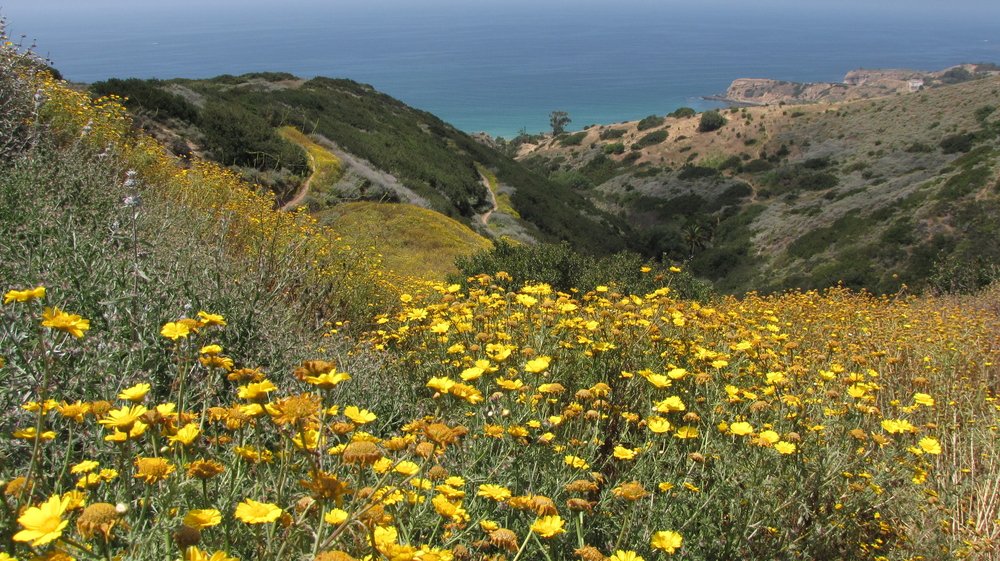 Note: This post contains affiliate links, which means I may receive a small commission if you purchase something through one of these links. Thank you for supporting the free content on this site! For more information on affiliate links and cookies, see my disclosure page for more details.
"Dean's California–wild, sweaty, important, the land of lonely and exiled and eccentric lovers come to forgather like birds, and the land where everybody somehow looked like broken-down, handsome, decadent movie actors."
― Jack Kerouac
"California, still a magical vanity fair."
― Eileen Granfors
"The morning, like all San Francisco mornings, promised spring. In California, the seasons come daily: spring, the dewy mornings draped lightly in gray mist; summer, when the sun burns through and rises directly overhead at midday; afternoon autumns, crisp breezy, when colors show off and the air smells clean into twilight; winter is the night."
― Elizabeth Stark
"Not all clouds fit over the ocean.
Rain finds the lemon tree but rarely
In California. Still a tree knows what to do,
This act of holding still."
― Emily Vizzo
"In the US imagination, Southern California is a still-wet canvas where seekers who make their way here can paint whatever picture they like against a backdrop of natural beauty."
― Adonia E. Lugo
"It shone on everyone, whether they had a contract or not. The most democratic thing I've seen, that California sunshine."
— Angela Carter
"Life is the longest death in California."
— Rufus Wainwright
"I suddenly realized I was in California. Warm, palmy air – air you can kiss – and palms."
― Jack Kerouac
"California is where you get to start over."
― Tracy Chevalier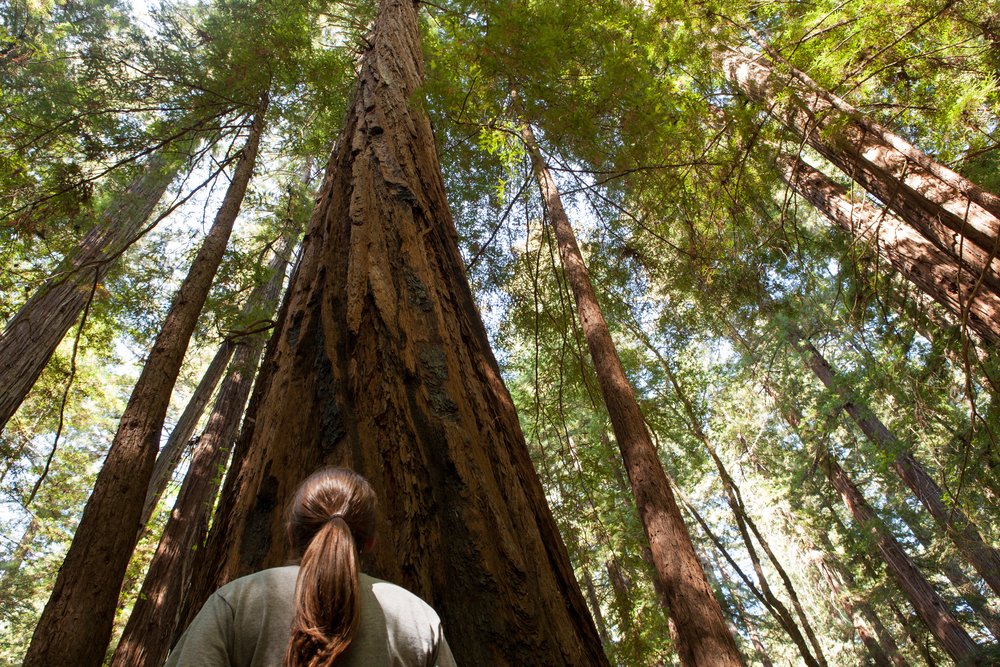 "To capture a California sunset in South Pasadena is to hold an angel's wings with bated breath."
― Ace Antonio Hall
"California was almost entirely a dream, a dream vague but deep in the minds of a westering people."
― Bernard DeVoto
"In California gold was what God was in the rest of the country: everything, everywhere."
― Claire Vaye Watkins
"The light was different here in California."
― Heidi Freestone
"California is a garden of Eden, a paradise to live in or see."
― Woody Guthrie
"When California was wild, it was the floweriest part of the continent."
– John Muir
"California, where the spring comes in the fall and the fall comes in the summer and the summer comes in the winter and the winter never comes at all."
– Inez Haynes Irwin
"Every Californian has good reason to be loyal to his native land… And we sons of California always do return; we are always brought back by the potent charm of our native land—back to the soil which gave us birth—and at the last back to Earth, the great mother, from whom we sprung, and on whose bosom we repose our tired bodies when our work is done."
― Jerome Hart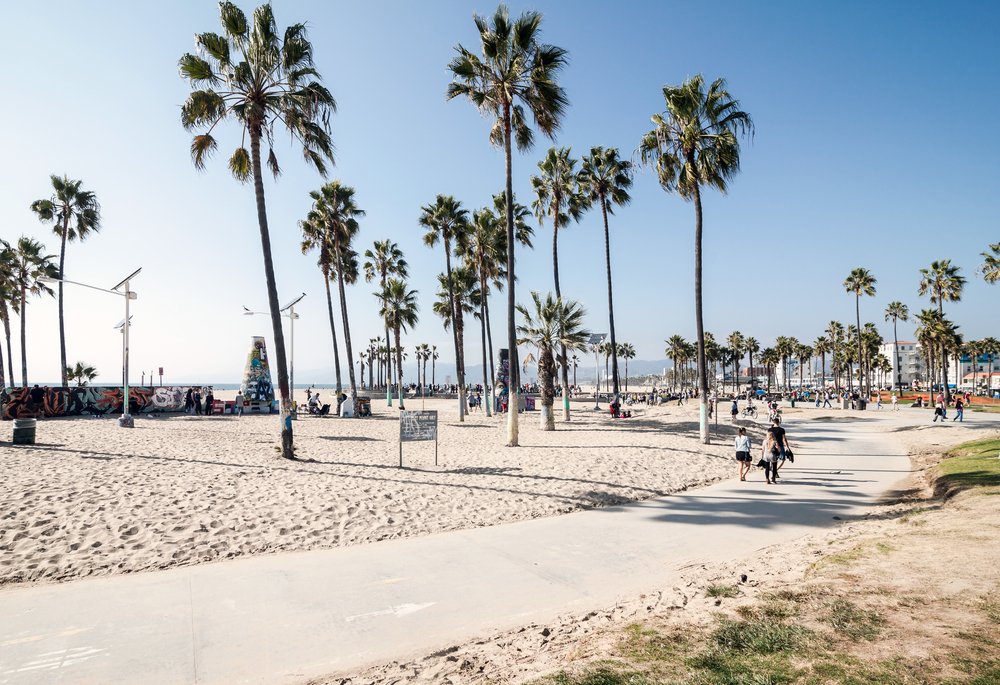 "Will you take me as I am? Strung out on another man? California, I'm coming home."
– Joni Mitchell
"I think Northern California is the most beautiful place on earth…. there's something about the air in San Francisco, for instance. It changes from moment to moment, like one's thoughts."
– Hilton Als
"My California sunrise, there's a real mist in the air. I think of the mountains. You can smell the farm fields. You can smell the dirt and the lights and the whole sun."
– Jon Pardi
"Life in California is beautiful."
– Oscar Nunez
"California to me as a concept or as an idea always seems like endless optimism and endless opportunity."
– Mark Hoppus
"Nature. That's the one thing that tips the balance in terms of living here in California. Within minutes, I can be in a desert, at the ocean, in a park, and that's the most nourishing food for my soul."
– Lara Pulver
"Always there is a sort of dream of air between you and the hills of California, a veil of unreality in the intervening air. It gives the hills the bloom that peaches have, or grapes in the dew."
– Stella Benson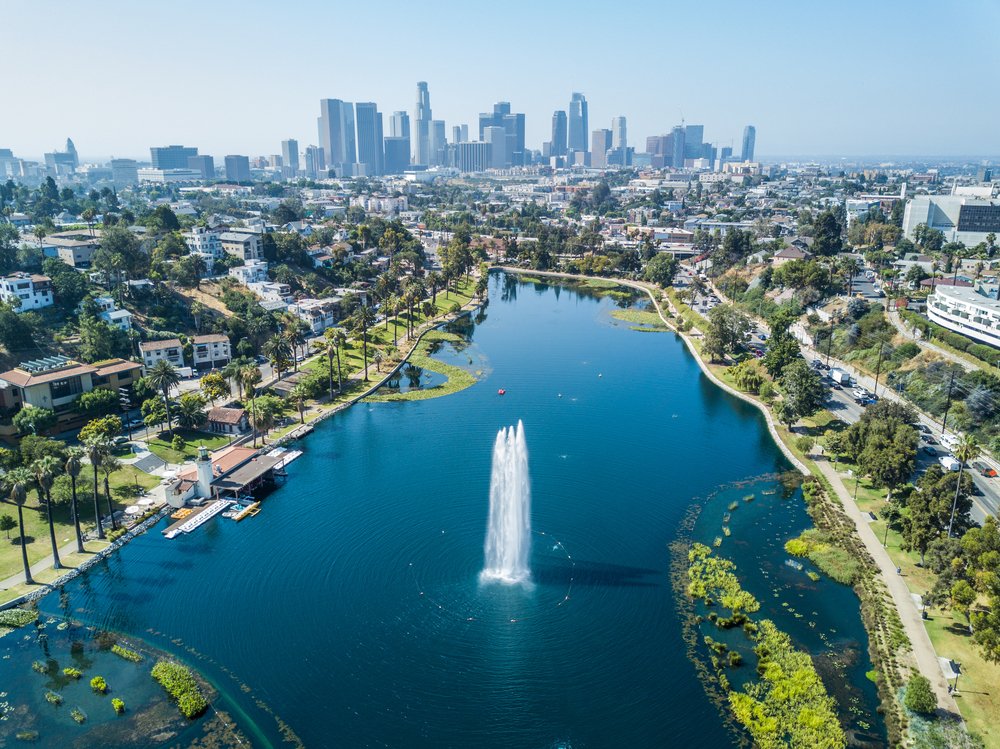 "Everything that I've gotten and achieved is because of California."
– Arnold Schwarzenegger
"If they can't do it in California, it can't be done anywhere."
— Taylor Caldwell
"California is where you get to start over."
– Tracy Chevalier
"California is where you can't run any farther without getting wet."
— Neil Morgan
"I love driving; driving along the California coastline is the best drive in the world." – Al Jardine
"California is an unbelievable state."
— Drew Barrymore
"Everything is just better in California – the wine, the food, fruits and vegetables, the comforts of living."
– Beth Anderson
"I love California. It definitely represents wild freedom."
– Jenny O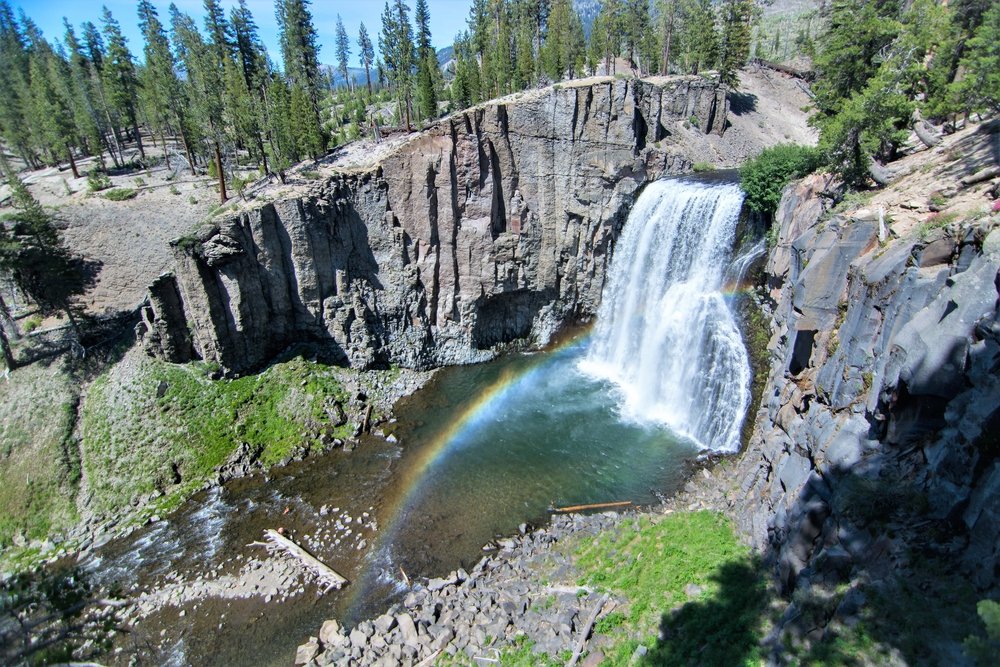 "Anyone who doesn't have a great time in San Francisco is pretty much dead to me."
– Anthony Bourdain
"The only way we know summer is coming is by the more chilling winds, the increased dust, the tawny color of the hills, and the general dying look of things."
–Caroline C. Leighton
"When I came to California, it was the mecca of the world. Every young person on the planet wanted to be here."
– Joni Mitchell
"Well, my thoughts about California are kind of mythological. To me, as well as being a real place, it's a place where people go to find something – to find happiness or to realize their dreams. So it has that kind of quality of heroism and heartache."
— Colin Hay
"The mornings along the coast where the fog and mist meet with the salty spray of the seas is one of my favorite smells. I love the smell in the evergreen forest just after it rains."
— Paul Walker
"Californians try everything once."
– T. J. MacGregor
"I'd rather be in prison in California than free anywhere else."
– Inez Haynes Irwin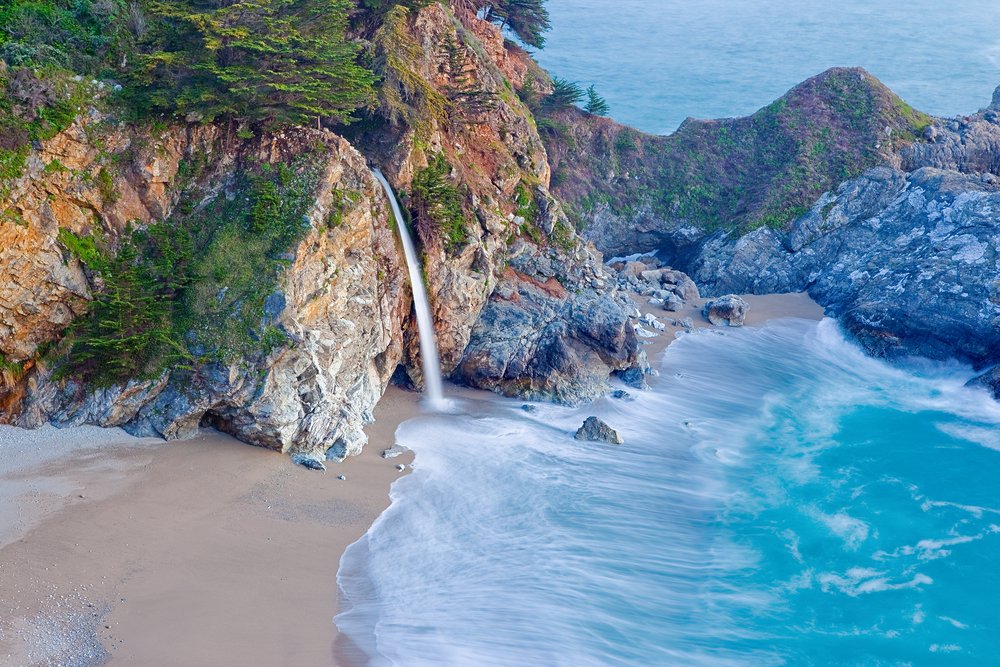 "There are no old people in California. Nobody ever gets a chance to grow old there. The climate won't let you. The scenery won't let you. The life won't let you."
– Inez Haynes Irwin
"I arrived in California with no job, no car, and no money, but like millions of other girls, a dream."
— Victoria Principal
"Growing up in northern California has had a big influence on my love and respect for the outdoors."
— Tom Hanks
"East is East, and West is San Francisco."
— O. Henry
"A bend reveals a sudden vision of San Francisco in shades of blue, a city in a dream, and I was filled with a tremendous yearning to live in that place of blue hills and blue buildings, though I do live there, I had just left there after breakfast."
— Rebecca Solnit,
"Suddenly [we] reached a height and saw stretched out ahead of us the fabulous white city of San Francisco on her eleven mystic hills with the blue Pacific and its advancing wall of potato-patch fog beyond, and smoke and goldenness in the late afternoon of time."
— Jack Kerouac
"California, more than any other part of the Union, is a country by itself, and San Francisco a capital."
— James Bryce
"The writer loves the fog as it pours in; he loves the sun when the fog pours out. The rest of California is Beach Boys country, but San Francisco has that moody thing going on, those blues notes wrapped in moisture, an atmosphere that tempers California dreaming and makes life more real."
— Eric Maisel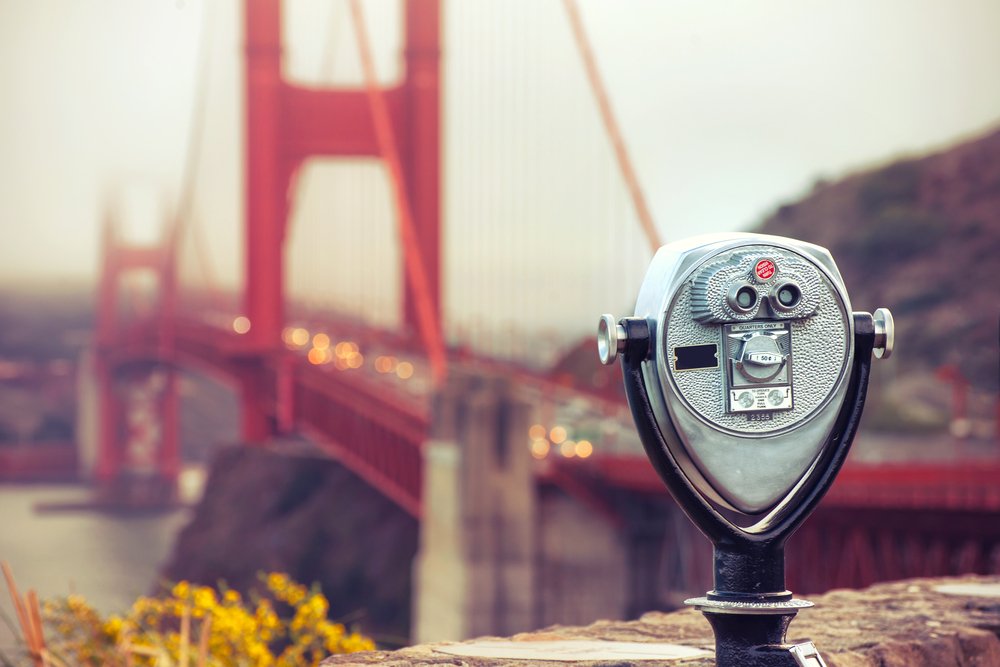 "The best of that So Cal feeling really was something you wished you could bottle."
― Philip Wyeth
"I wouldn't leave L.A. if the whole place tipped over into the ocean."
― Eve Babitz
"The city has a reputation for constant sunshine and warmth, but once the sun is down at night, LA remembers it's secretly a desert under its newer identity. The cool night air doesn't care what midday was like."
― Amy Spalding
"Los Angeles is the City of Dreams, the City of Angels, a city blessed and cursed with a glorious dream and façade of hopes — glitter sprinkled on top if its sprawling expanse. It is a city without a center, a city with a rich and fabled past often bestowed with nostalgic memories not entirely based on fact; an erasure of memory."
— Gloria Álvarez
"A good part of any day in Los Angeles is spent driving, alone, through streets devoid of meaning to the driver, which is one reason the place exhilarates some people, and floods others with an amorphous unease."
― Joan Didion
Bittersweet & Funny Quotes About California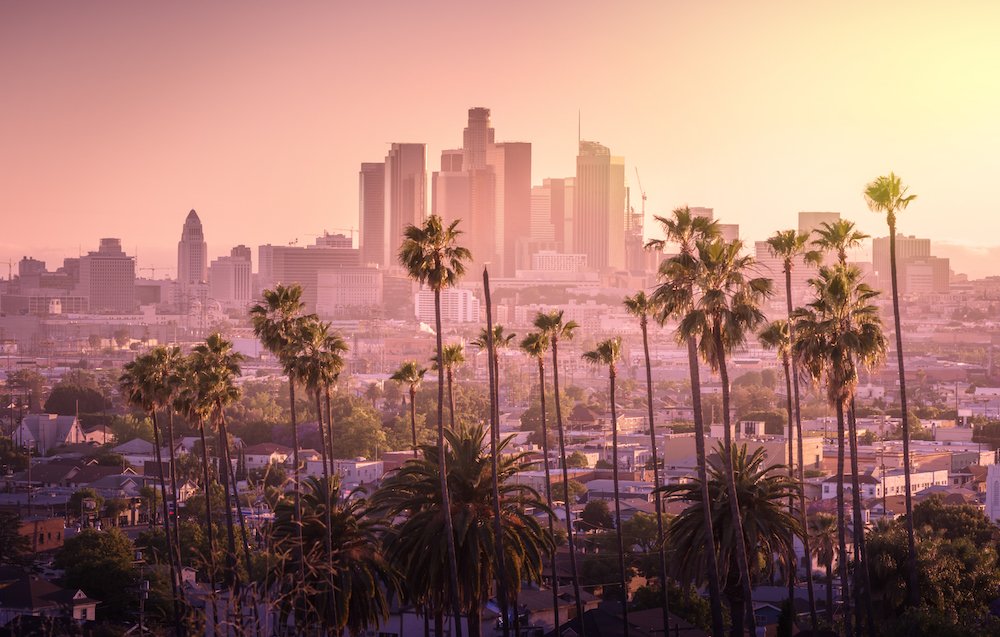 "California: bordering always on the Pacific and sometimes on the ridiculous."
– George Carlin
"San Francisco is the only city I can think of that can survive all the things you people are doing to it and still look beautiful."
— Frank Lloyd Wright
"In Los Angeles, by the time you're 35, you're older than most of the buildings."
–Delia Ephron
"All scenery in California requires distance to give it its highest charm."
– Mark Twain
"Isn't it nice that people who prefer Los Angeles to San Francisco live there?"
— Herb Caen
"Los Angeles? That's just a big parking lot where you buy a hamburger for the trip to San Francisco."
— John Lennon
"There's nothing wrong with Southern California that a rise in the ocean level wouldn't cure."
— Ross MacDonald
"Los Angeles makes the rest of California seem authentic."
– Jonathan Culler
"There is science, logic, reason; there is thought verified by experience. And then there is California."
– Edward Abbey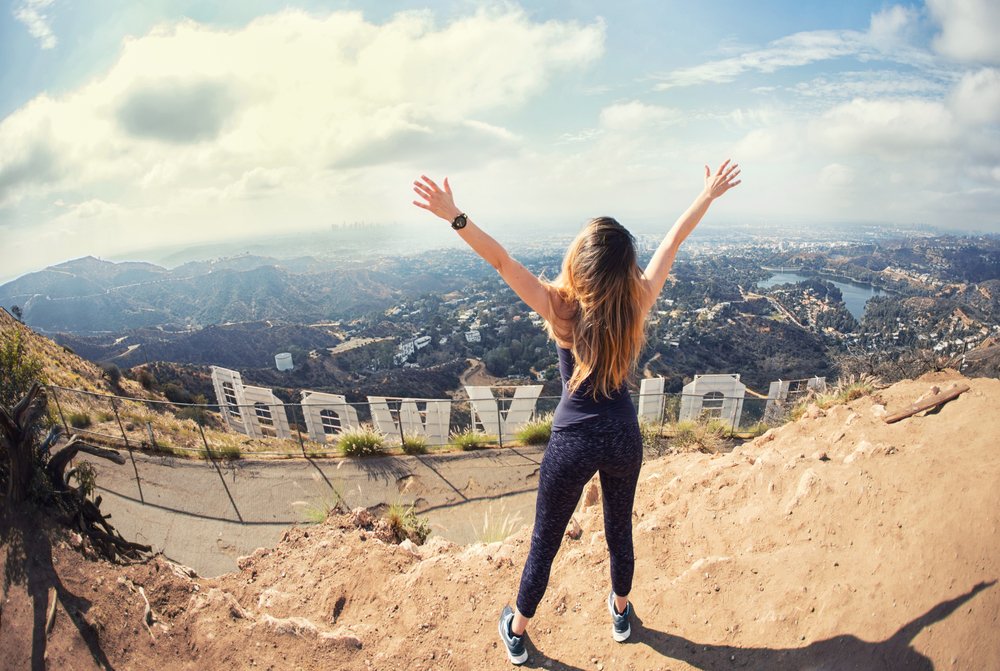 "When its 100 degrees in New York, it's 72 in Los Angeles. When its 30 degrees in New York, in Los Angeles it's still 72. However, there are 6 million interesting people in New York, and only 72 in Los Angeles."
— Neil Simon
"Los Angeles is a large city-like area surrounding the Beverly Hills Hotel."
— Fran Lebowitz
"Southern California, where the American Dream came too true."
— Lawrence Ferlinghetti
"California weather is worth all the geniuses in New York."-
— Marty Rubin
"If you're in California, and it's raining, stay home because nobody can drive in the rain. It's like it's raining frogs. They're terrified."
– Adam Ferrara
"They turned the country up on its side, and everything loose fell into California."
— Frank Lloyd Wright
"They write songs about California girls for a reason."
— Sarah Mlynowski
"There's also this weirdness to California, this darkness, it's a place where people come to follow their dreams and sometimes don't make it."
– Mark Hoppus
"If California is a state of mind, Hollywood is where you take its temperature. There is a peculiar sense in which this city existing mainly on film and tape is our national capital, alas, and not just the capital of California. It's the place where our children learn how and what to dream and where everything happens just before, or just after, it happens to us."
– Ross Macdonald
"California is a fine place to live – if you happen to be an orange."
– Fred Allen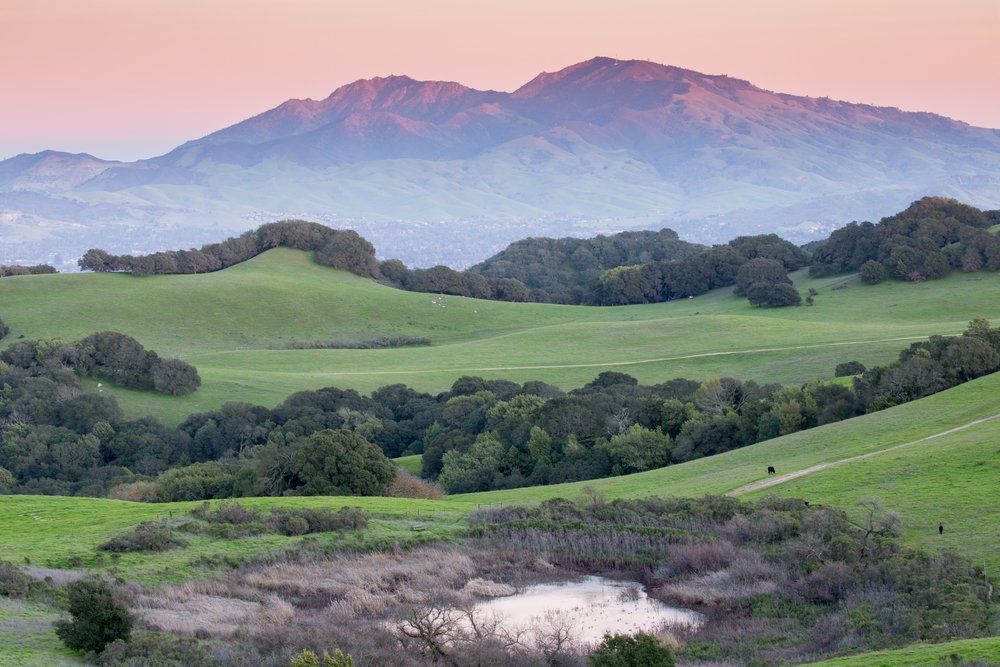 "All of a sudden, I feel very old and very tired. Maybe when I get to California, the smog, brush fires, floods, and earthquakes will cheer me up."
– Erma Bombek
"Everybody knows what California smog is – that's fog with the vitamins removed."
– Bob Hope
"California is a queer place in a way, it has turned its back on the world, and looks into the void Pacific. It is absolutely selfish, very empty, but not false, and at least, not full of false effort."
– D. H. Lawrence
"The apparent ease of California life is an illusion, and those who believe the illusion real live here in only the most temporary way."
– Joan Didion
"Los Angeles is like a beauty parlor at the end of the universe."
— Emily Mortimer
"Los Angeles is 72 suburbs in search of a city."
— Dorothy Parker
"I love Los Angeles. It reinvents itself every 2 days."
– Billy Connolly
"California is like an artificial limb the rest of the country doesn't really need. You can quote me on that."
– Saul Bellow
"California is a place where they shoot too many pictures and not enough actors."
– Walter Winchell
"California deserves whatever it gets. Californians invented the concept of life-style. This alone warrants their doom."
― Don DeLillo
"Myths that need clarification: 'Everyone in California lives on a white, sandy beach.' False. The only people who live on California beaches are vacationers from Arizona, Utah, and Nevada who own condos."
― Erma Bombeck
"Secretly, I think everyone who makes fun of California really does want to be in California."
– Zooey Deschanel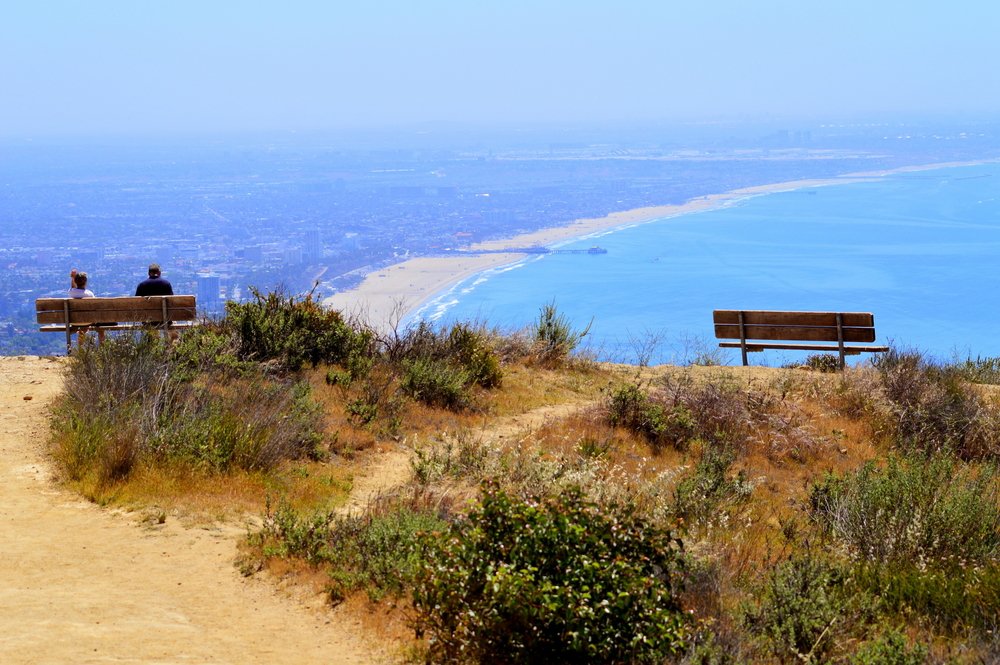 "This is California. Blondes are like the state flower or something."
– Ian Ziering
"It's the easiest thing in the world to get to California-you just aim yourself west and start walking."
― Rae Carson
"The ocean-bordered southern part of California has always been a place of Hollywood make-believe, casual opulence, suntans and jewelry."
— Dan Jenkins
"Living in California, everyone learns to adapt their actor or actress within."
― Courtney Carola
"We only have two kinds of weather in California, magnificent and unusual."
― James M. Cain
"California is full of homesick people."
― Judy Van Der Veer
"You haven't lived until you've died in California."
– Mort Sahl
"Everyone who comes to California brings a little of his own state with him. His own old state, regardless of where or when, is always lurking in the back of his memory for comparison with what he finds here."
― Max Miller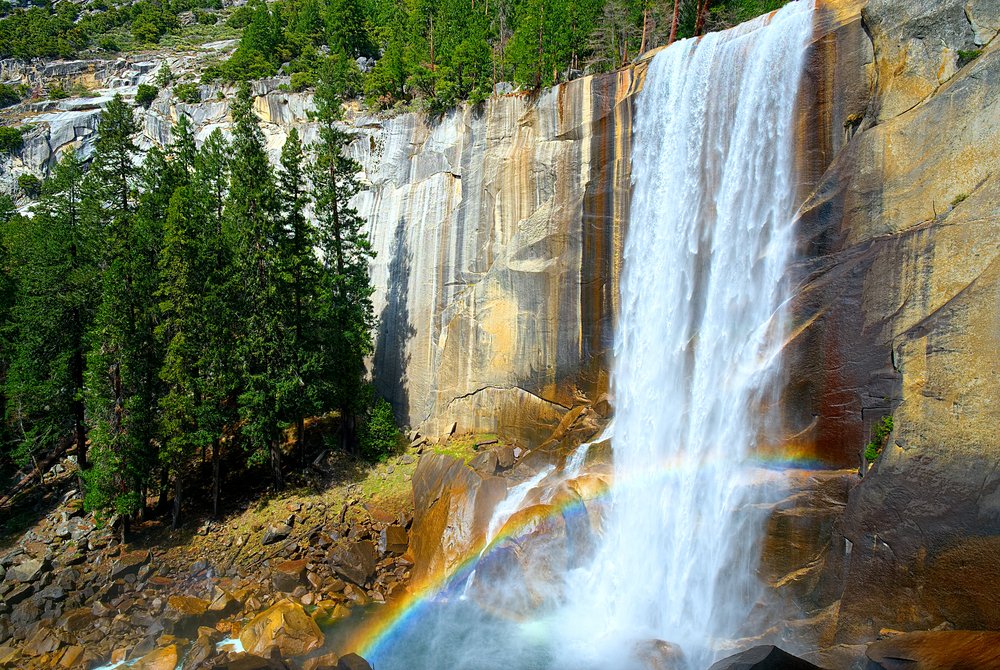 "The state of California itself was now just like me – a free-spirited liberal with a mostly sunny disposition teetering on the edge of financial ruin."
– Lee Goldberg
"In California the only way to look like you are getting older is to look like you are getting younger…if you can move your forehead over the age of forty, then people become very suspicious."
― Matt Haig
"Anybody who talks about California hedonism has never spent a Christmas in Sacramento."
-Joan Didion
"Santa Barbara is pleasant. It's heaven, but with a bit more traffic."
― Matt Haig
"It's important to remember something: California is not a state built on moderation. We invented motion pictures. We made an electric sports car. We're both the brain (Silicon Valley) and the heart (Hollywood, alas) of this great nation, and meanwhile we grow everyone's strawberries. We're open to innovation. We're open to new ideas."
― Scott Hutchins
"The problem with being a second-generation Californian is you're not objective about California itself. I think a lot of people come here for the comfort of it, or to reinvent themselves, and maybe creative people are natural searchers, searching for someplace to be."
― Barbara Isenberg
"Best way to live in California is to be from somewheres else."
― Cormac McCarthy
"California people are quitters. No offense. It's just you've got restlessness in your blood."
– Claire Vaye Watkins
"Emotions are like a passing rainstorm: if you live in Southern California, you may never have to experience one."
― John Alejandro King
"Things are tough all over, cupcake, an' it rains on the just an' the unjust alike… except in California."
― Alan Moore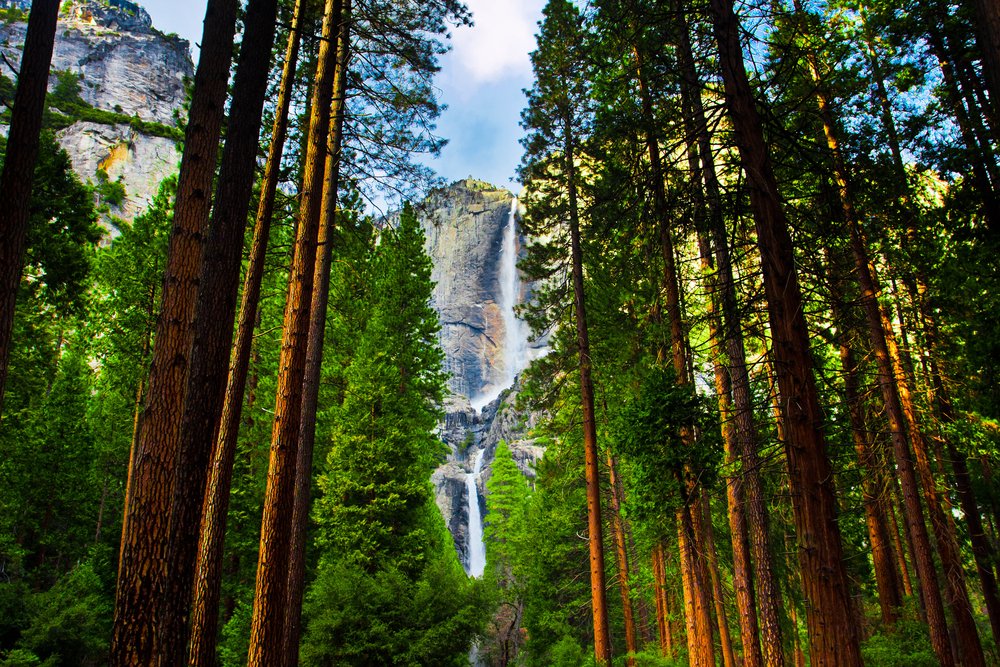 "It was a splendid population – for all the slow, sleepy, sluggish-brained sloths stayed at home – you never find that sort of people among pioneers – you cannot build pioneers out of that sort of material. It was that population that gave to California a name for getting up astounding enterprises and rushing them through with a magnificent dash and daring and a recklessness of cost or consequences, which she bears unto this day – and when she projects a new surprise the grave world smiles as usual and says, "Well, that is California all over."
― Mark Twain
"Like so many named places in California it was less an identifiable city than a grouping of concepts–census tracts, special purpose bond-issue districts, shopping nuclei, all overlaid with access roads to its own freeway."
― Thomas Pynchon
"California is about the good life. So a bad life there seems so much worse than a bad life anywhere else. Quality is an obsession there—good food, good wine, good movies, music, weather, cars. Those sound like the right things to shoot for, but the never-ending quality quest is a lot of pressure when you're uncertain and disorganized and, not least, broker than broke. Some afternoons a person just wants to rent Die Hard, close the curtains, and have Cheerios for lunch."
― Sarah Vowell
"There are no real Californians. There are only people who live there and people who don't."
― Laura Kalpakian
"Southern California, which is shaped somewhat like a coffin, is a giant sanatorium with flowers where people come to be cured of life itself in whatever way …. This is the last stop before the sun gives up and sinks into the black, black ocean, and night – usually starless here – comes down."
― John Rechy
"Whatever starts in California, unfortunately, has an inclination to spread."
– Jimmy Carter
"God will break California from the surface of the continent like someone breaking off a piece of chocolate. It will become its own floating paradise of underweight movie stars and dot-commers, like a fat-free Atlantis with superfast Wi-Fi."
― Laura Ruby
"Where is Hollywood located? Chiefly between the ears. In that part of the American brain lately vacated by God."
– Erica Jong
"Why don't you go on west to California? There's work there, and it never gets cold."
— John Steinbeck
California Instagram Captions & Song Lyrics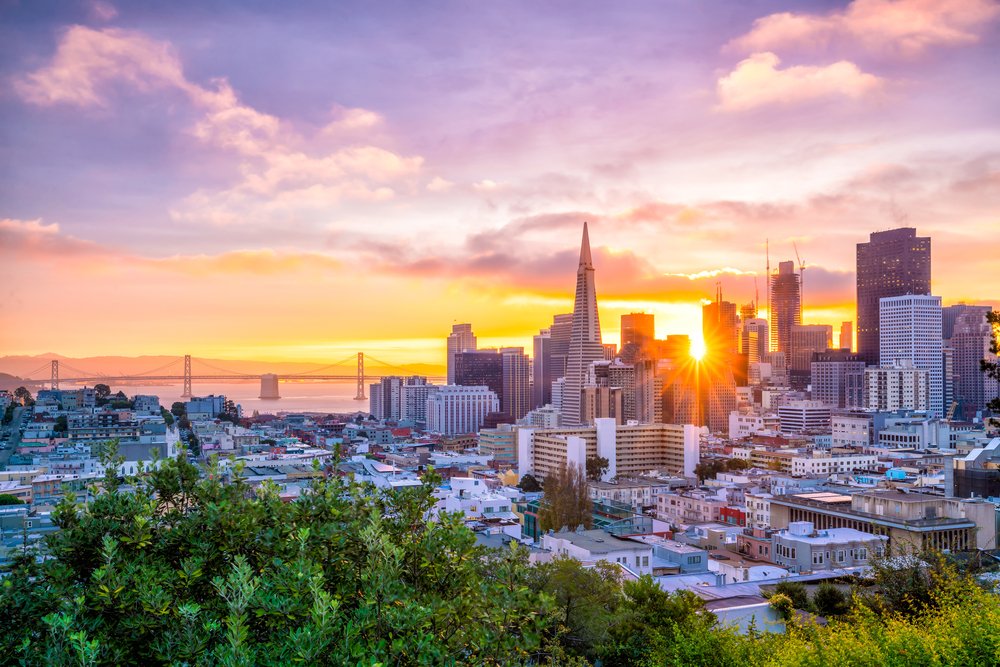 "California dreamin' on such a winter's day."
"Nothing comes close to the Golden Coast."
"Won't you carry me back to California?"
"Listen to your heart, even if it takes you all the way to California"
"California I'm coming home."
"California vibes."
"Crushing on California"
"Golden state of mind"
"West is best"
"Living on the best coast"
"California here we come, right back where we started from"
"I left my heart in San Francisco"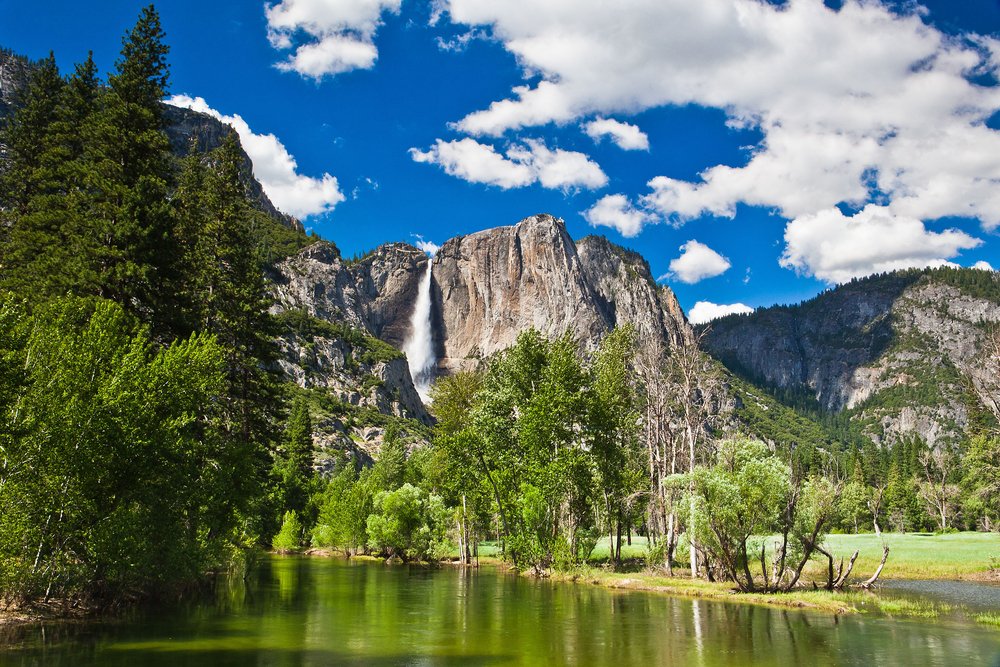 "If you're going to San Francisco, be sure to wear some flowers in your hair"
"California girls, they're undeniable"
"Welcome to the Hotel California"
"California knows how to party!"
"I'm going going, back back, to Cali Cali"
"California is always on my mind"
Pin This Post Full of California Quotes & Caption Ideas!
Allison Green is a former educator turned travel blogger. She holds a Masters in Teaching and a B.A. in English and Creative Writing. Her blog posts merge her educational background and her experience traveling to 70+ countries to encourage responsible, enriching travel. She has been a speaker at the World Travel Writers Conference and her writing, photography, and podcasting work has appeared in National Geographic, CNN Arabic, CBC Canada, and Forbes, amongst others. Now a full-time traveler, she has lived in Prague, Sofia, New York City, and the San Francisco Bay Area.