If you're planning a trip to the Nordics in winter, you may be a little overwhelmed when it comes to what to pack for Lapland.
Between the freezing cold weather and outdoor activities you'll be doing, you'll need to pack smartly in order to have a good time.
You'll need the right combination of clothing (especially outerwear and footwear), electronics (more than you'd think), and a few essential toiletries to make sure you have the trip you are dreaming of!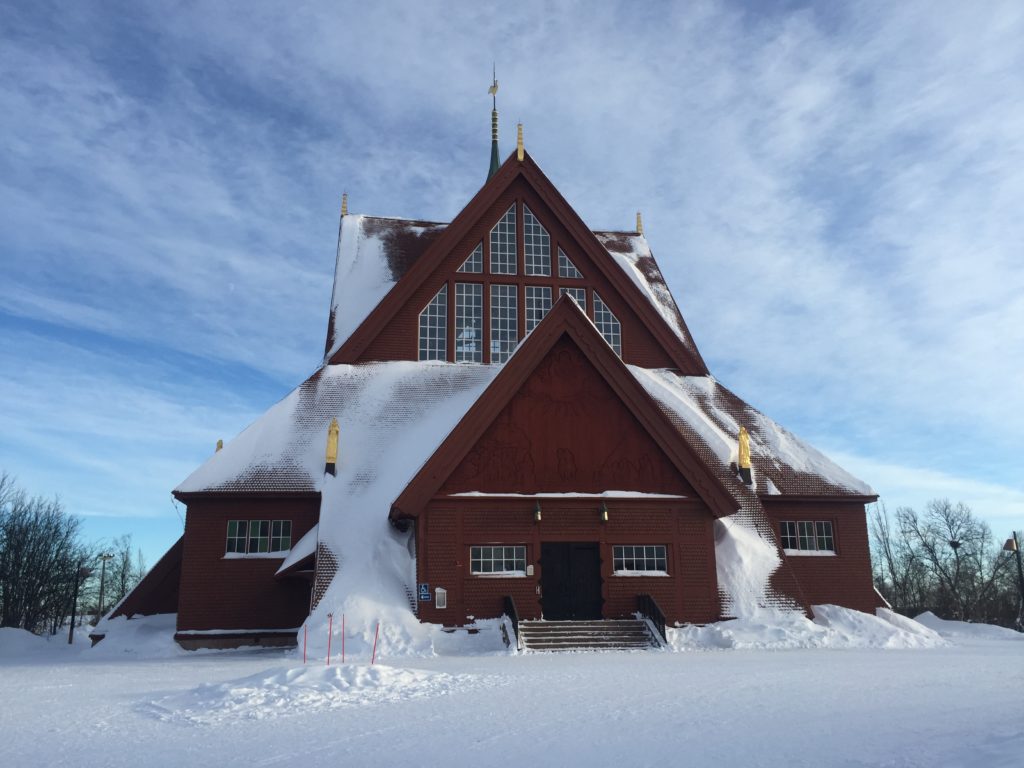 Note: This post contains affiliate links, which means I may receive a small commission if you purchase something through one of these links. Thank you for supporting the free content on this site! For more information on affiliate links and cookies, see my disclosure page for more details.
I've traveled to the Arctic several times and have refined my packing list over the trips to hit the right blend of minimalist (carry-on only preferred!) yet without missing anything.
This Lapland packing list is the accumulated effort of my many trips to Lapland, which have included time in Norwegian, Swedish, and Finnish Lapland.
Where is Lapland?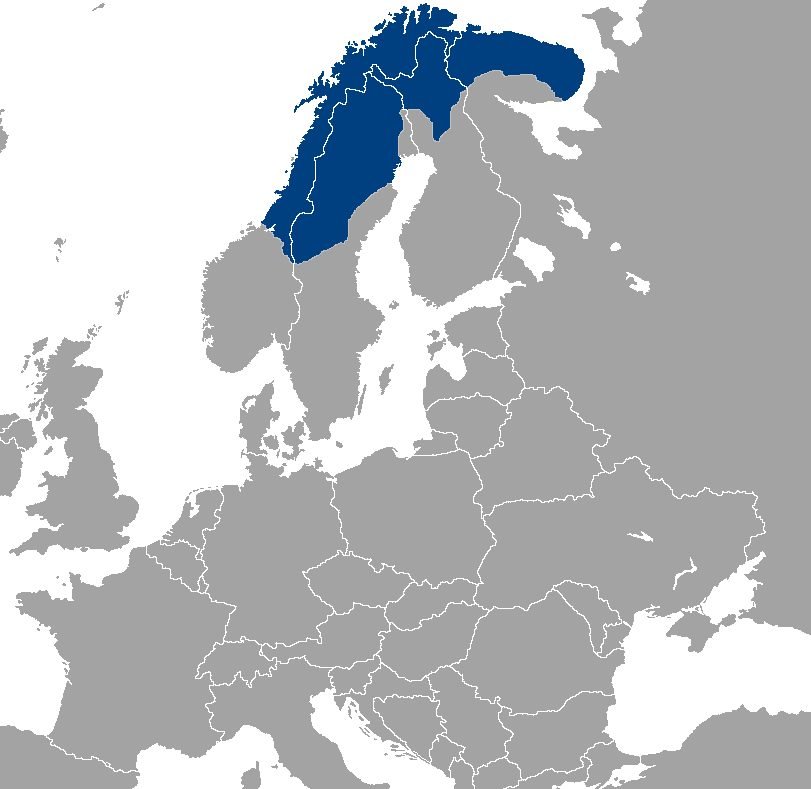 First, we should note that Lapland is the settler-given name for the region known as Sápmi, the original name of the land of the Sámi people who are indigenous to the Arctic region.
The area known as Lapland or Sápmi spans the northernmost reaches of Norway, Sweden, Finland, and Russia.
Sámi people still live in this region today and maintain their languages, traditions, and customs, despite centuries of oppression and forced assimilation by occupants.
However, I find that when most people are thinking about Lapland, they think of Finnish Lapland and destinations like Rovaniemi, even though destinations like Abisko and Tromso are also part of Lapland!
For some reason in tourism parlance, Lapland is more associated with Finland than any of the other countries that make up the region.
This Lapland packing list is suitable for Norwegian Lapland, Swedish Lapland, Finnish Lapland: really, anywhere in the Arctic North!
What to Pack for Lapland
Winter Clothing: What to Wear in Lapland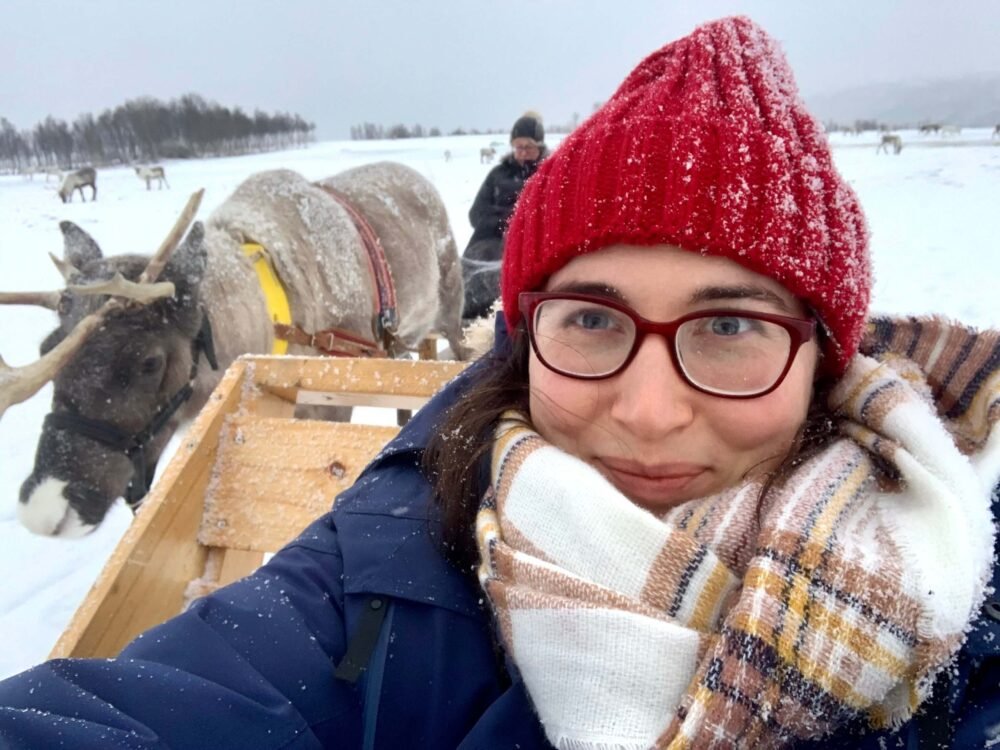 Generally, you can get away with wearing most of your normal winter clothing in Lapland — as long as you have the proper accompanying clothing items.
You'll use thermal base layers as a first layer, layer on your usual winter clothing, accessorize appropriately, and finish things off with a high quality parka/jacket and winter boots
Focus on investing in high-quality base layers, snow boots, outerwear, and winter accessories. Besides that, you can often wear your typical winter clothing — even if that's just jeans and long sleeve T-shirts — without a hitch!
If you have to prioritize and budget, get the best quality outerwear and snow boots. You can spend a little less on base layers and accessories if your outer layers are solid.
Below, I'll list each important piece of winter gear you need for Lapland below and give my specific product recommendations.
Base Layers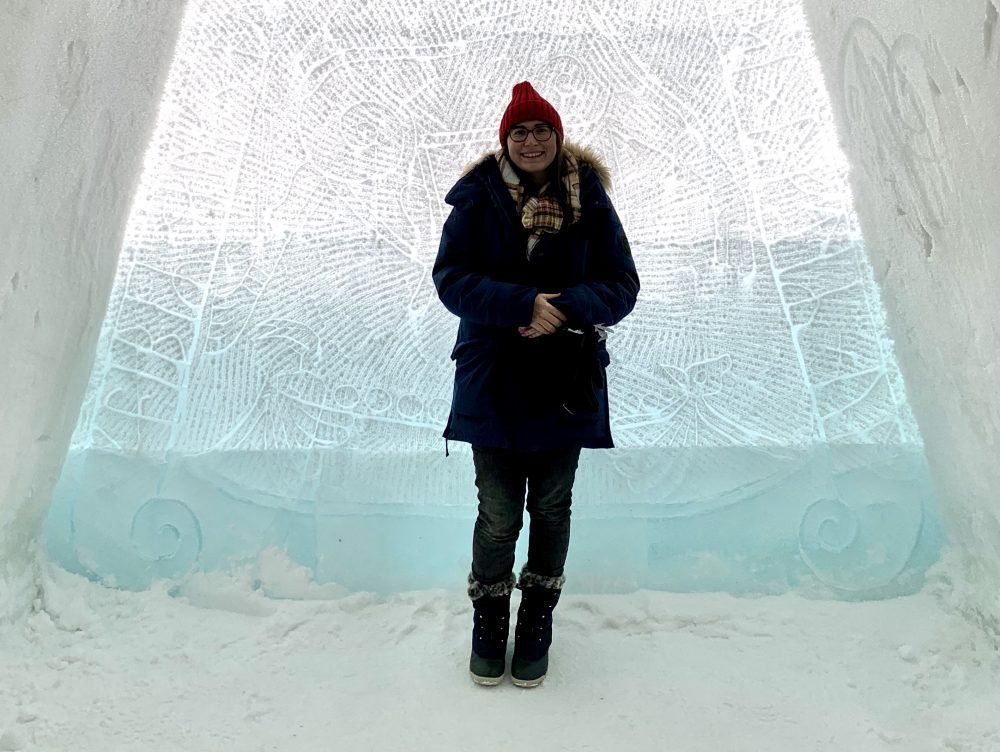 Base layers are probably the most important part of your winter packing list for Lapland. This is where you want to invest — it's quite literally the foundation of your winter wardrobe!
When choosing a base layer (aka thermal underwear/long johns), you want to pick something that is both moisture-wicking and antimicrobial.
This will help you from getting stinky or uncomfortable when you sweat. And yes, you can sweat in the Arctic, if you're walking around or being active!
I brought one pair of thermal leggings and one thermal top with me for my last one-week trip to Lapland. I found that was fine — I just aired them out overnight and slept in pajamas.
I didn't have any issues with odor, but if you're squeamish about wearing the same thing day after day, you could bring a second pair of each if you prefer to alternate daily.
For thermal leggings, I recommend these for women and these for men, both by Columbia, a trusted outdoors brand. They are both antimicrobial and moisture-wicking, so they won't trap odors or sweat.
For a top thermal layer, I recommend this top for women and this top for men, also by Columbia.
Most people will advise that you wear merino wool for your base layer. Personally, I find it too itchy for anything but socks (where my skin is less sensitive), but you may find it to be perfect!
If you can tolerate wool then something like these merino wool leggings, paired with a merino wool top layer, will serve you very well.
(Men's version here for bottom layer, here for top layer).
Winter Jacket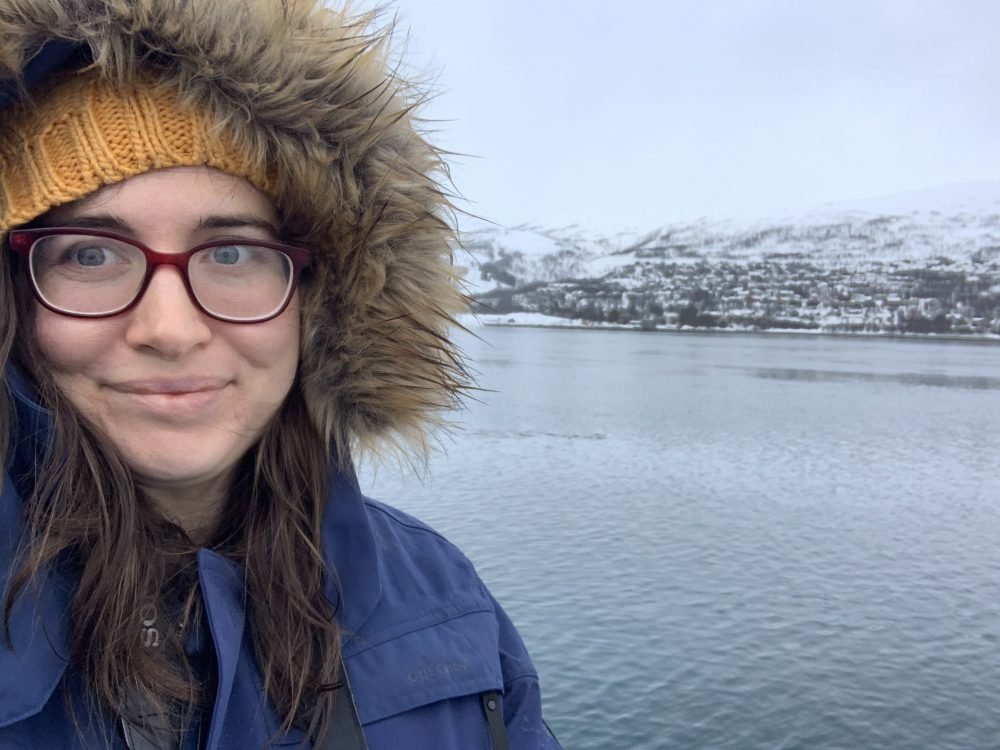 You'll want a nice and warm winter jacket for your travels to Lapland, since you'll spend a lot of time outdoors enjoying the Arctic wilderness!
Preferably, you should pick a parka which goes to about mid-thigh that is water-resistant, windproof, and hooded, to keep you warm in the snow and cold winds!
I suggest investing in a high-quality winter jacket by a trusted brand like Helly Hansen (a favorite of people in the Nordics) or the North Face (a favorite of my people, the Northern Californians, who bring out their fleece every time the temperature dips below 50 degrees)
If you're looking for a trendy yet comfortable insulated jacket, this women's parka by Helly Hansen is perfect for freezing cold winter days in the Arctic Circle. Here is a men's version as well.
I've always gone with North Face jackets because they're what I grew up with. I love this North Face parka for women; here's a men's version as well.
If you plan to do skiing, you'll want something you can move around in better, as a parka will constrict your movement. I would suggest this women's ski jacket or this men's ski jacket.
Snow Boots & Thick Socks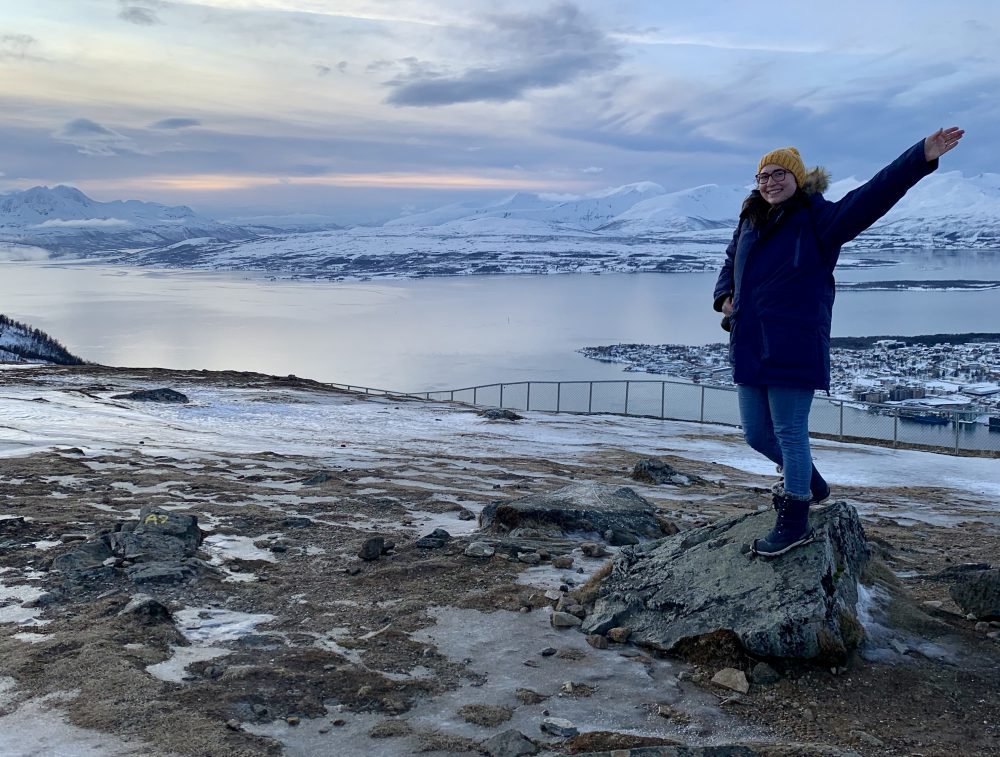 Lapland in winter is very snowy — you'll want proper snow boots. On my last trip to Lapland, I wore a pair of snow boots by Quechua which I bought from Decathlon, which I can't find online.
Here is a similar winter boot by Sorel, a trusted winter brand that's beloved in the Nordics and beyond (here's a women's version and a men's version).
I recommend sizing about half a size up to account for thick socks — wool socks specifically.
No matter how insulated your snow boot is, you ought to avoid cotton socks and invest in some warm Smartwool socks or similar that will keep your feet nice and toasty warm!
While the price of woollen socks is a little high, you don't need that as many pairs as you would if they were cotton.
This is because you can actually re-wear them a few times because wool is naturally odor-absorbent and antimicrobial. I was fine with two pairs of socks over a week, which I alternated and aired out daily.
Even though I generally can't tolerate wool because of itchiness, I don't mind them on my feet as my skin there is much thicker and therefore less sensitive.
Scarf
For a scarf, you want something big and wrappable and ideally colorful — this is what will pop most in your winter photos.
I brought two simple acrylic scarves similar to this one to add a bit of variety to my photos, since I'd be wearing the same jacket every day.
Winter Hats
When it comes to variety, the same advice goes with hats: the more and the more colorful, the better!
On my last trip to Lapland, I brought three different knit beanies because I could add some variety to photos without adding much heft to my backpack.
I picked bright colors like red and yellow so they'd stand out against the white snow, and picked ones with pompoms so they'd look cute from behind as well.
I like simple fleece-lined knit hats like this one which comes in a variety of colors (men's version here).
Gloves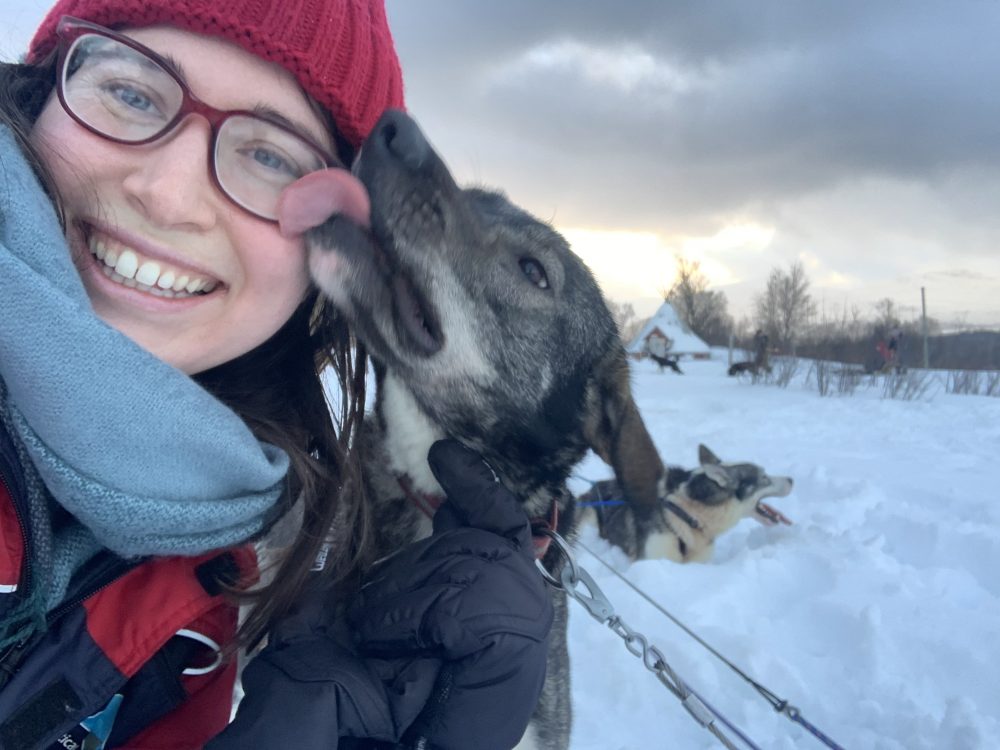 As for gloves, I recommend having two different pairs!
You should pack one pair of one pair of touchscreen-friendly gloves for daily use around the city.
The other should be a more heavy pair of waterproof gloves for things like dog sledding, skiing, snowmobiling, and playing in the snow.
Some people prefer mittens and say they keep your hands warmer. This may be true, but I don't like having to take them off to do anything with my hands.
If you do get mittens, I'd wear a thin pair of gloves beneath and then use a waterproof pair of mittens like these ones from Helly Hansen.
Other Clothes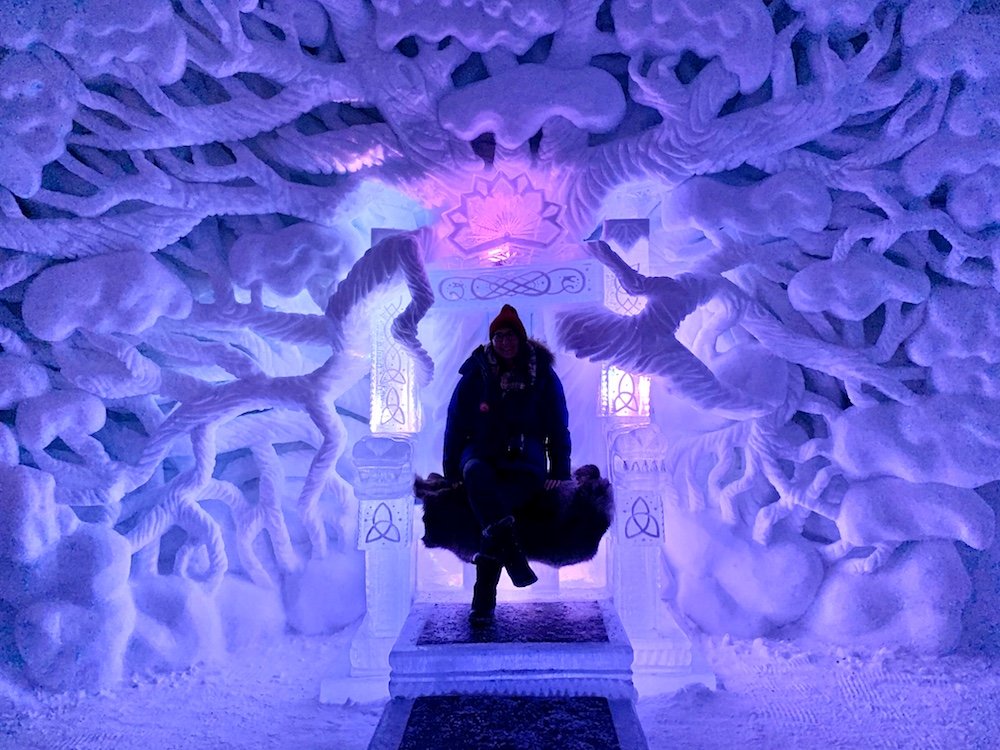 For the rest of your clothing, you can pretty much wear whatever warm clothing you are used to wearing in winter…. basic sweaters/jumpers, jeans, etc.
If you have all the above accessories, you'll be good with the basics!
For me, for one week, I bought three sweaters and two pairs of jeans and it was perfectly fine with all my other winter clothing listed above!
Note that if you are planning to do any activities that involve a lot of snow activity, like snowshoeing, snowmobiling, or skiing, you may also want to bring waterproof ski pants (here's a women's version and a men's version).
You can also ask the tour operator if they provide thermal snow suits. Many do, and therefore, you wouldn't need to pack it.
I personally found that when doing activities like husky safaris, reindeer sleigh rides, and Northern lights tours, snow suit rentals were always provided in the activity cost, so I've never needed to pack snow pants.
If you really get cold and are doing a lot of heavy outdoor activities, you may also want to pack a neck gaiter (or snood) or even a balaclava for some winter activities.
These will keep your head and neck warmer and therefore the rest of your body a lot warmer, since this is the area you lose the most heat from.
I haven't found this to be necessary, personally, but if you want extra warmth, that's what I'd add.
Underwear
Pretty self-explanatory. I brought eight pairs for seven days and two bras.
But you probably know your underwear needs better than I do!
Bathing suit + flip flops (optional)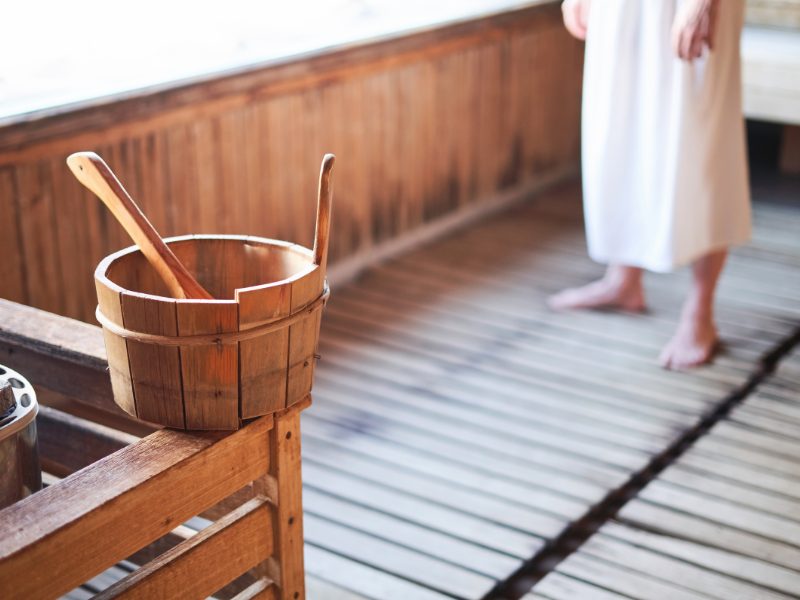 If staying at a hotel with a jacuzzi or sauna (you lucky duck), be sure to bring these!
Note that some saunas don't actually allow you to wear swimwear — especially in Finland — so do check on any posted signage on sauna rules and etiquette before hand!
Electronics & Camera Equipment for Northern Lights Photography
Mirrorless Camera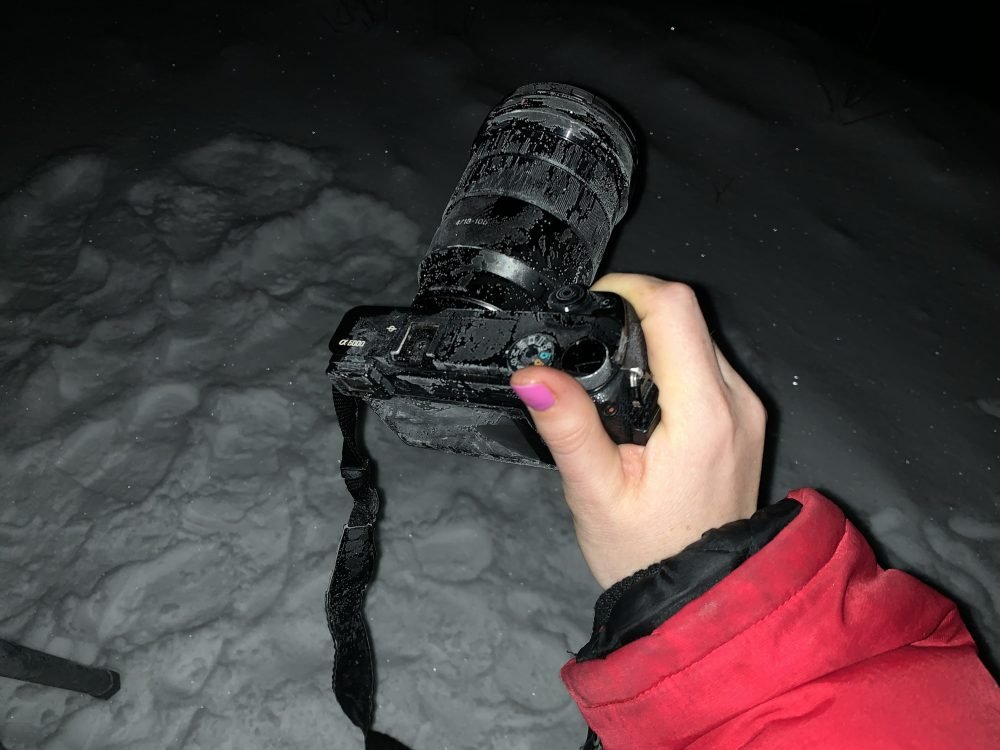 If you're planning to invest in a camera before your Lapland trip — especially to capture photos of the Northern lights — I highly recommend choosing a mirrorless camera and not a DSLR.
Mirrorless cameras are just as high-quality as DSLRs but weigh a fraction of the weight — very important to consider with a long-term investment like a camera.
On my past trips to Lapland, I used my Sony A6000, which I bought back in 2016 and loved using for many years.
I've since upgraded to the Sony A7 II, which also needs companion lenses (pick wide angle lenses for Northern lights photography, to get as much of the landscape as possible).
Tripod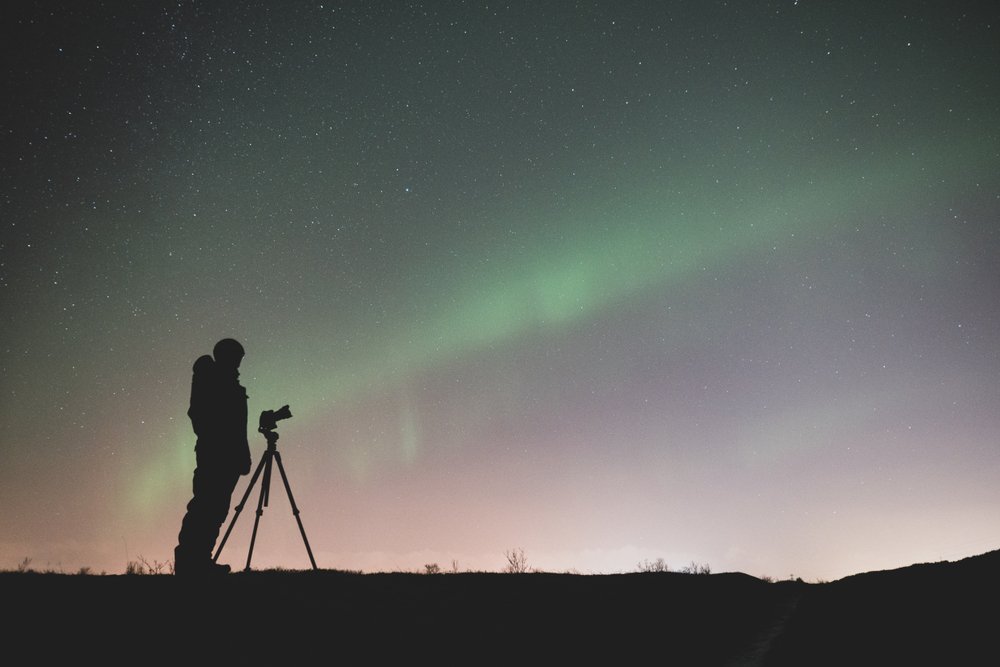 A tripod is an absolute must for Northern lights photography.
You will need to stabilize the camera when photographing the Northern Lights and hold the camera exactly still for several seconds at a time — your hand is not capable of doing this, especially in the cold!
Some Northern lights tours will offer tripod rentals; others do not, so ask first and if they don't, you'll want to bring your own from home.
If bringing your own, you'll want a stable tripod that won't be knocked around if there are high winds (a major possibility in Lapland in winter!)
This COMAN tripod is reasonably priced but far sturdier than the cheapest bare-bones tripods you'll find on Amazon, which can fall over easily.
Trust me, you don't want to submerge your expensive camera in the snow (since snow is just water, and we all know how water and electronics get along…)
Extra Batteries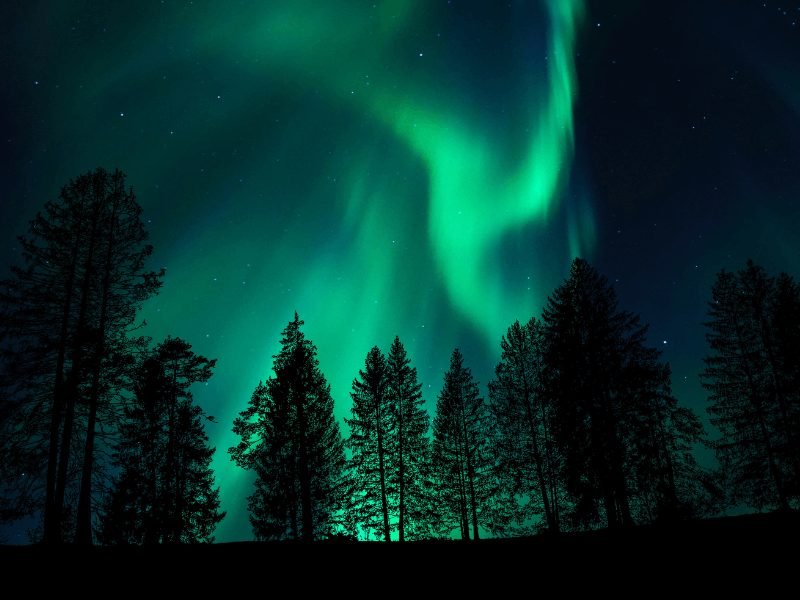 A camera battery in the Arctic has a short life! For reference, I typically run through a battery in about 30 minutes of use in the Arctic… sometimes even faster!
I strongly recommend bringing about 4 extra batteries with you. Store them in your pocket to keep them as warm as possible before you use them.
Sony's proprietary batteries are really expensive, so I use these Sony-compatible ones by Wasabi Power.
External Battery Charger
It's not just your batteries — everything that can charge loses power more quickly in the cold weather, including your phone.
Bring a portable charger (I bring two, so I can swap them out easily and charge the other overnight) with the ability to store enough power to complete several charges.
Anker is perhaps the most reliable battery brand, so it's what I personally use (I have this one) — it's never let me down.
Microfiber Lens Cloth
These lens cleaning cloths will help you remove ice and condensation that occurs on the lens in these extreme cold climate conditions!
I didn't have this on my last trip photographing the Northern lights, and I really regretted it.
Smartphone & Charger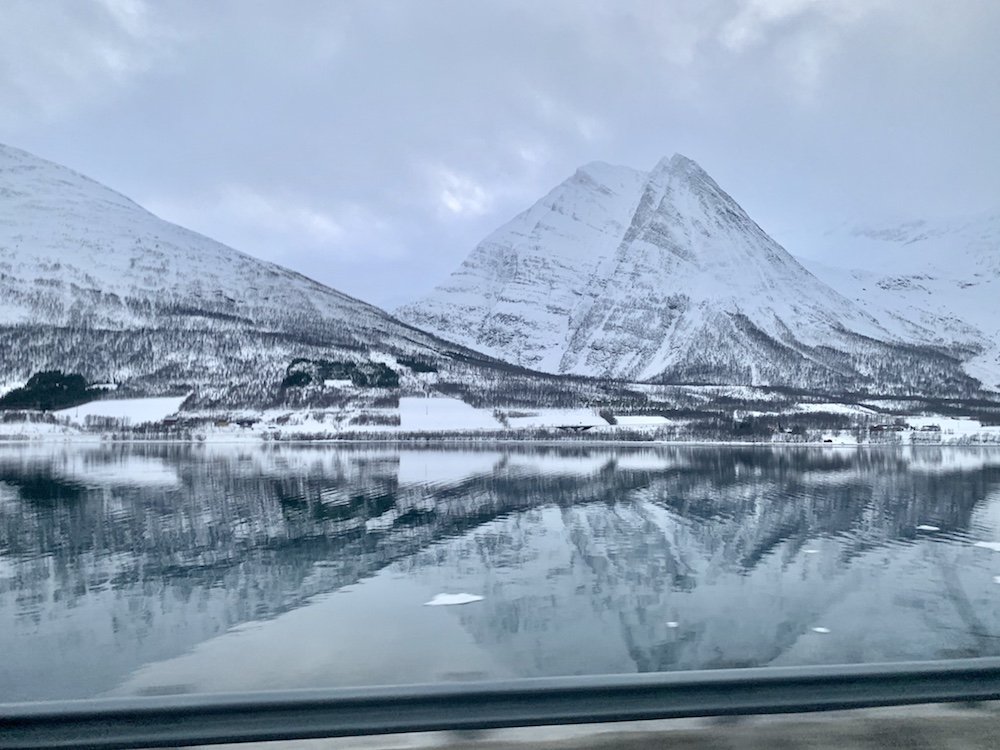 Even having a nice camera, I still use my smartphone quite a bit for on-the-go photography!
I use and love my iPhone 12 for mobile photography; the 0.5x zoom is a game-changer for capturing wide-angle scenes!
Laptop/Tablet & Charger
Whether it's just for plane entertainment, nightly Netflix unwinds, or checking on emails from time to time, you will likely want to pack your laptop and charger.
Just be sure this stays in your carry-on!
Toiletries & Personal Hygiene
Lip Balm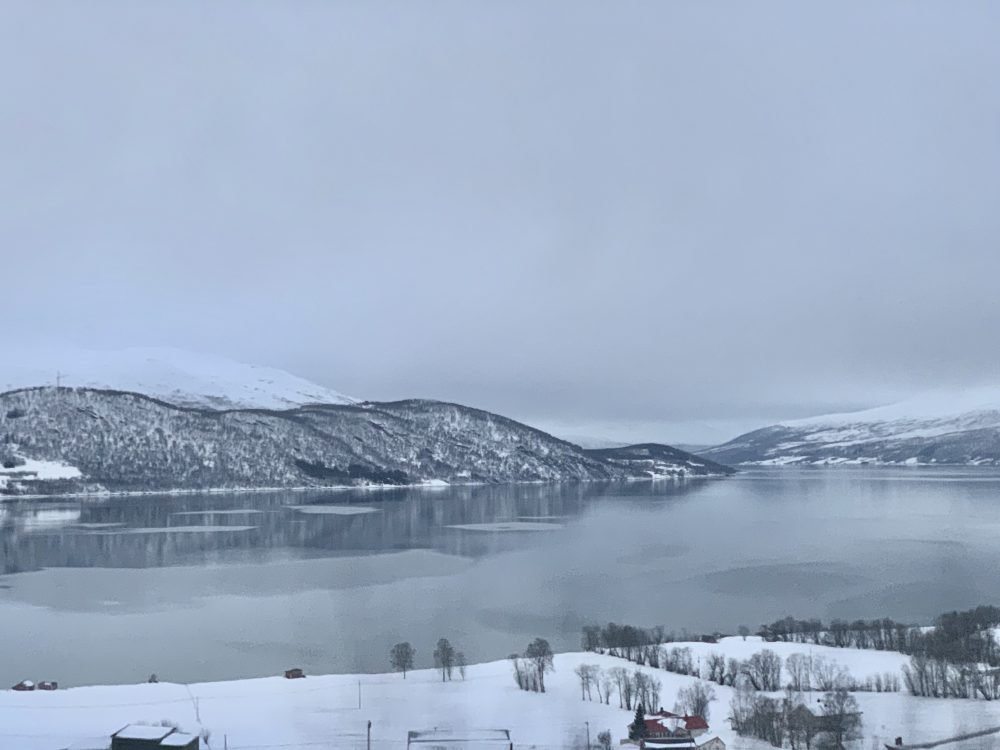 The Arctic weather conditions can be extremely harsh on your lips. You'll want a high quality lip balm like Aquaphor Lip Repair for keeping your lips moisturized!
I forgot lip balm on my last trip to Tromso in winter and ended up with wind-chapped lips in two days due to the cold temperatures… don't make my mistake.
Moisturizer
Just like your lips will get chapped easily, your skin will also dry out in the cold air and harsh winds.
I lovethis moisturizer from La Roche-Posay: it's my daily moisturizer and it works just as well in the Arctic.
Sunscreen
After many years neglecting my skin care (and having the sunspots to prove it), I now am pretty religious about sunscreen usage.
I love La Roche-Posay again and use their SPF 60 sunscreen because I am near-vampiric in complexion.
Shampoo, Conditioner & Body Wash
If not provided by your accommodation, or you have a specific shampoo/conditioner you like, you'll want to bring your own from home.
Toiletries are extra expensive in the Nordics so avoid this unnecessary expense by planning ahead!
Tip: If you're running low on liquid toiletry space because you're traveling carry-on only, I suggest swapping your liquids for these solid shampoo & conditioner bars, and using bar soap instead of body wash.
Deodorant
There are not enough words in the English language to convey my hate for European deodorant.
So trust me — bring your favorite brand from home. I'm a big fan of Lume deodorant!
Period Products (If Applicable)
If you are a person who menstruates, I suggest having your preferred period products on hand.
I find menstrual cups and disks to be the most convenient for travel, personally, as I don't worry about leakage as I would with tampons.
Of course, you can easily buy tampons or pads anywhere if you need them, but they may not have your preferred brand, so that's why I always bring my period products (menstrual disks, in my case) from home.
Additional Odds & Ends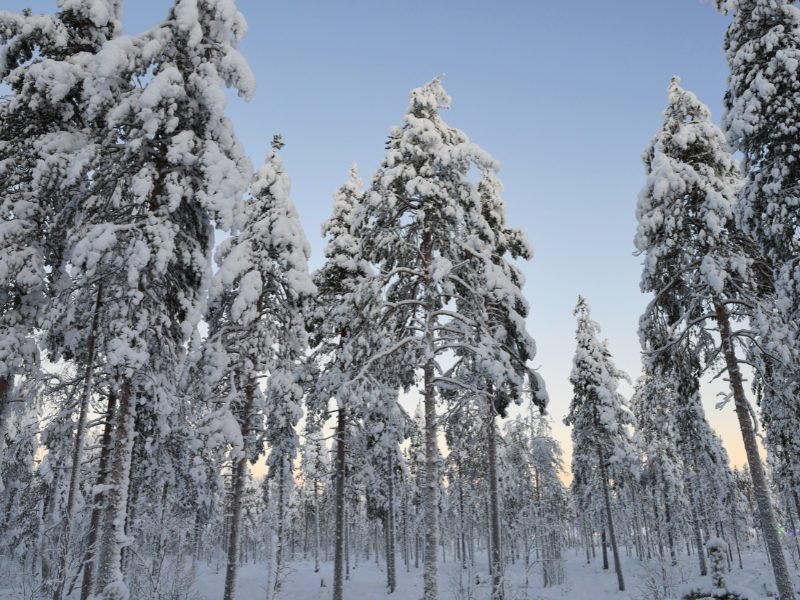 Crampons
Don't forget a sturdy pair of crampons, which are small spikes or grips that you attach to your winter boot.
You don't need a super intense-looking mountaineer type crampon. I used these simple Yaktrax which were really easy to take on and off.
They were perfectly grippy for icy city streets and icy mountain walks!
Small Backpack
In addition to whatever you're using as your luggage, you'll want a small daypack that can fit the day's basics: a water bottle, some layers, your camera and related electronics, etc.
I use a foldable backpack like this one which I can put in my luggage and then use once I arrive.
Reusable Water Bottle
The water is potable everywhere you'd go as a tourist in Lapland.
If you don't already have your own water bottle, try this onefrom Simple Modern.
Rechargeable Hand Warmers
These rechargeable hand warmers are a great way to keep yourself warm, especially on long nights spent chasing the Northern lights.
Keeping them in your pockets will also keep you nice and toasty!
Headlamp
It gets dark early in the Arctic… if the sun even comes up at all!
You may need a headlamp in some settings — walking between buildings at your accommodation if staying in a more remote place like a Finland glass igloo, snowshoeing or winter hiking, or for capturing cool photos of the Northern lights!
I suggest this rechargeable headlamp.
Travel insurance
Yes, I know this isn't something that you pack, but in my opinion, it is just foolish to leave home without it… especially in 2022.
It's extra important to have travel insurance in winter as the weather is unpredictable, and you will be protected and reimbursed in case of trip cancellation.
Plus, it covers the usual accident and illness coverage — both of which have more elevated risks in winter.
I recommend buying travel insurance as far in advance as you can, as it's typically cheaper that way.
I always use World Nomadswhen I travel. The contract is very clear as to what it covers, the prices are affordable, the excess/deductible is low, and it covers a wide range of activities and events.
What Luggage To Use for Winter in Lapland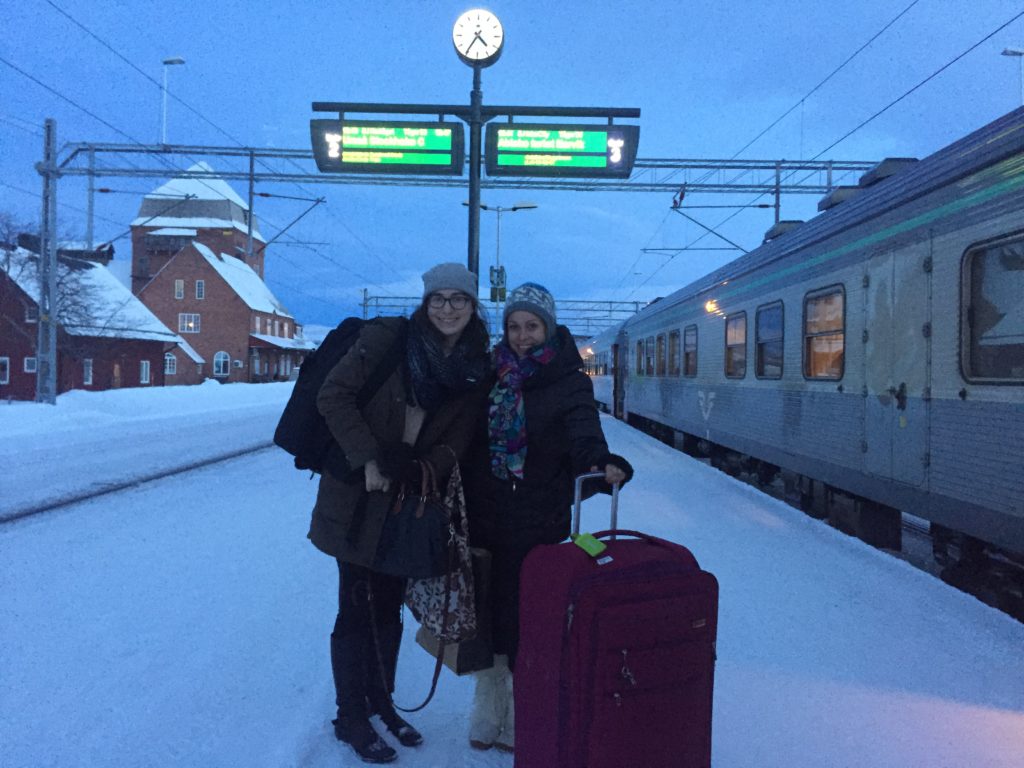 Rolling Suitcase vs. Travel Backpack
Having seen my friend struggle with a giant suitcase throughout Swedish Lapland… I strongly recommend that you bring a well-designed travel backpack instead of a suitcase.
It's possible to travel with a suitcase… but you will likely regret it when you end up trying to drag your bag through freshly laid snow, getting all your clothes wet in the process. (Take it from me, who brought a rolling suitcase to Helsinki in November…)
While rolling suitcases are great for short weekend trips, they are not the best thing to use when packing for Lapland in winter.
There will likely be snow and ice on the ground, and you will have to drag, not roll, your suitcase… which kind of defeats the whole point of having a rolling suitcase.
Recommended Travel Backpack
In my opinion, you're way better off with a backpack that you can easily carry. I am a light packer, so my Tortuga Setout Backpack is perfect for me.
This is the backpack I've brought with me on every trip to Lapland, and it had plenty of room for everything I brought! This bag is a spacious 45L and has three main compartments.
There is one for a laptop and other flat objects, one giant rectangular compartment perfect for packing cubes, and one smaller compartment with pockets for passports, pens, odds and ends, etc.
There's also one small outer zipper pocket for anything you want quick access to. It also has a water bottle holder on the outside and a strap for something like a jacket or yoga mat.
Plus, it's quite comfortable to wear, with a padded hip belt and comfort-molding shoulder straps complete with a chest strap so that you can distribute the weight evenly across your body.
Travel Bag Organization
To keep my backpack organized, I use packing cubes.
These super helpful zippable bags are a miracle when it comes to organizing your clothing, keeping everything from bursting out every time you open your bag.
I personally use these eBags packing cubes and love them to the ends of the earth.
I also bring a laundry bag, since traveling in Lapland in winter, you will get your clothing wet, dirty, and covered in snow constantly.
This means you'll have to change your clothes a decent amount. A laundry bag will come in handy at keeping dirty stuff separated from the clean. I like this travel-themed one from Kikkerland!
I also keep my toiletries in this convenient Pack-it-Flat toiletry bag which I can hang up in the bathroom for easy storage and access.
Allison Green is a former educator turned travel blogger. She holds a Masters in Teaching and a B.A. in English and Creative Writing. Her blog posts merge her educational background and her experience traveling to 70+ countries to encourage responsible, enriching travel. She has been a speaker at the World Travel Writers Conference and her writing, photography, and podcasting work has appeared in National Geographic, CNN Arabic, CBC Canada, and Forbes, amongst others. Now a full-time traveler, she has lived in Prague, Sofia, New York City, and the San Francisco Bay Area.