Dubai is one of the most dazzling destinations you can visit in the Middle East.
Famous for its world class architecture and dining experiences, Dubai also has more than meets the eye when it comes to appreciating nature, too!
You can go exploring the underwater world or the beautiful dunes of the desert, all within a short distance of downtown Dubai.
If you only have two days in Dubai, it'll be hard to fit it all in. Dubai is a bit spread out, so definitely expect to be hopping in and out of taxis and Ubers instead of walking around the city the way you might somewhere else.
Luckily, I have Alyaziah here to guide you on this Dubai itinerary. Alyaziah is a Dubai local who spent 16 years living in Dubai and knows it like the back of her hand.
She put together this Dubai travel guide to show you Dubai through her eyes, so you can enjoy it to the fullest. Enjoy!
What to Know Before You Visit Dubai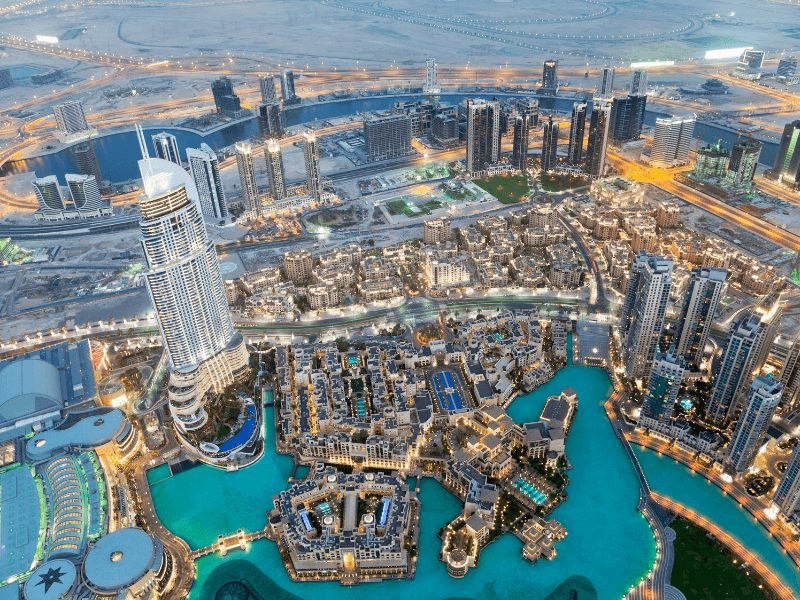 Note: This post contains affiliate links, which means I may receive a small commission if you purchase something through one of these links. Thank you for supporting the free content on this site! For more information on affiliate links and cookies, see my disclosure page for more details.
Dress Code
Dubai is a cosmopolitan and modern city, but it's also important to respect its culture, which values modesty, like many other countries in the Middle East.
When walking around the city, it's best for both men and women to have their shoulders and knees covered whenever possible. Expats will tend to dress less conservatively than locals, but they still tend to follow this rule of thumb.
Meanwhile, if you're at beach clubs, beaches, and resorts, pretty much anything goes!
Best Time for Dubai Travel
The summer in Dubai is extremely hot — to the point where it may not be enjoyable to visit at all, when average high temperature is 106° F (41° C) with little relief at night, when the average temperature rarely drops below 86° F (30° C).
Luckily, virtually everywhere in Dubai has air conditioning, but summer is still not a good time to visit since you likely won't be able to enjoy many activities.
Things like wandering around the Miracle Garden, taking a walking city tour, or checking out the Old Dubai area are out, and even the beach clubs aren't very enjoyable when it's this hot out!
The best time to visit Dubai is in winter, between November and March, but you'll find the best combination of good weather and good prices around the shoulder seasons of late fall (October/November) and early spring (April/May).
Getting Around Dubai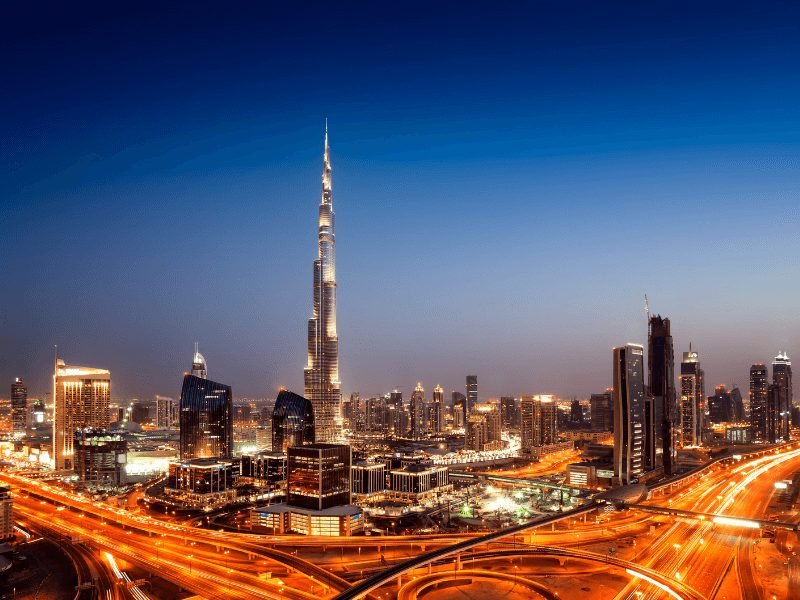 If you only have 2 days in Dubai, you'll want to maximize your time in the best way possible. This means forgoing public transportation in lieu of getting around more quickly and efficiently.
Luckily, taxis and car services are rather affordable options for moving around downtown Dubai and are one of the more popular ways for locals to get around.
You can take official Dubai taxis, but I suggest using an app such as Uber or the local favorite, Careem.
Arriving in Dubai
Odds are that you'll be arriving at Dubai International Airport. I don't recommend flying into Abu Dhabi and then heading to Dubai if you only have two days in Dubai — it's too hectic.
There are a few ways to get into downtown Dubai from the airport, but I recommend pre-booking a private transfer for the easiest start to your weekend in Dubai.
There are metro stations all around Dubai that connect to the airport, but frankly, transfers and taxis are easier, especially since the hotels you might want to stay at are located all around Dubai and there's not really one central hotel area.
Laws & Traveler Safety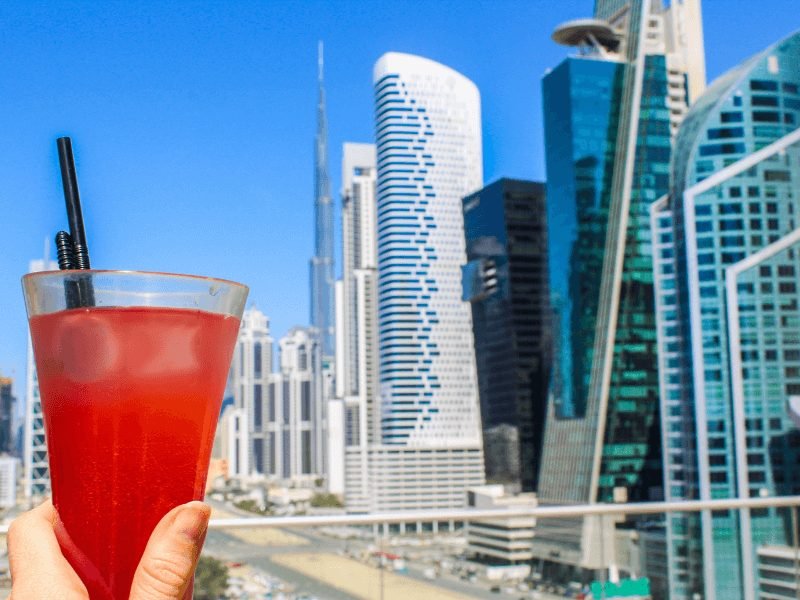 Drinking in Dubai is permitted for non-Muslims, meaning that tourists can imbibe alcohol if they want. Alcohol is generally available at hotels and tourist-oriented restaurants, but not anywhere public, such as beaches, etc. You can find some more information here.
That said, public drunkenness is widely frowned upon, and there can be harsh penalties for being drunk or lewd in public or drinking and driving.
While alcohol is technically legal, my suggestion is to take advantage of the wonderful non-alcoholic drink options and to spend some time seeing what a vacation can be like without consuming alcohol!
Editor's Note: Dubai has strict laws around public displays of affection for both heterosexual and queer couples. However, queer people should take extra caution, as same-sex intimacy is illegal and criminalized in the UAE, and so is dressing in a way that does not conform with the stated sex/gender marker on one's passport, which can impact trans travelers.

While many LGTBQ+ people visit Dubai and do so safely, and LGBTQ+ people certainly exist and live in the UAE, being visibly out in the UAE is potentially dangerous for queer people. If you identify as part of the LGBTQ+ community, I suggest seeking out additional LGBTQ-specific resources before visiting such as this guide and this guide, and adhere firmly to the rules while visiting for your own safety.
Where to Stay in Dubai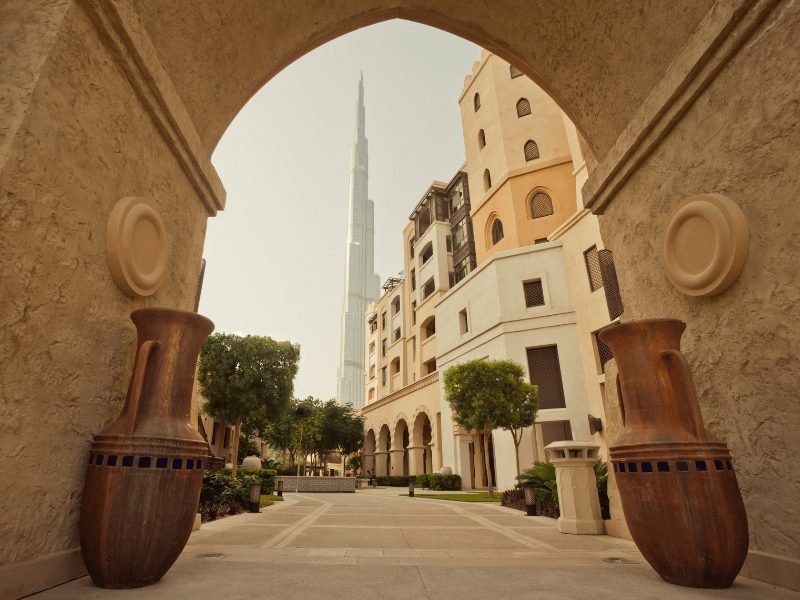 Budget ($150 & Under)
Rove Downtown Dubai
I bet you'd be shocked to hear you can enjoy a rooftop pool with a view of the Burj Khalifa behind you for under $150 per night, but you can at theRove Downtown Dubai!
It's located right by the Burj Khalifa and The Dubai Mall, making it one of the most centrally located budget-friendly hotels in Dubai. The rooms are modern and lively, and there is even an on-site movie theater at the hotel called Reel Boutique which has 46 seats!
Mid-Range ($150-350)
Jumeirah Emirates Tower
This stunning hotel near the Dubai Mall is almost a world of its own! Jumeirah Emirates Tower boasts over 400 rooms, nine restaurants and some great Dubai nightlife options, a spa, a pool, a fitness center, and a club!
The Jumeirah brand name is synonymous with luxury and here you'll see why, and while there are some ultra-luxury suites that go for well over a thousand dollars a night, your average double room here is rather affordable, typically around $250 per night.
Check rates and availability for Jumeirah Emirates Tower here!
Luxury ($350+)
St. Regis Dubai, the Palm
This epic luxury hotel is the epitome of Dubai at its most impressive and over-the-top. The St. Regis Dubai is located on one of the Palm Islands in Jumeirah, a series of islands in the shape of a palm tree!
The rooms are massive, each with a seating area that features floor-to-ceiling windows with epic views over Dubai and the coast.
The luxury is endless here: we're talking 24-hour butler service, fine-dining restaurants and afternoon teas, not one but two outdoor infinity pools, stunning cocktail bars and luxe spas. It's everything you think of when you think of Dubai luxury.!
Check rates and availability for St. Regis at the Palm here!
2 Day Dubai Itinerary: Day One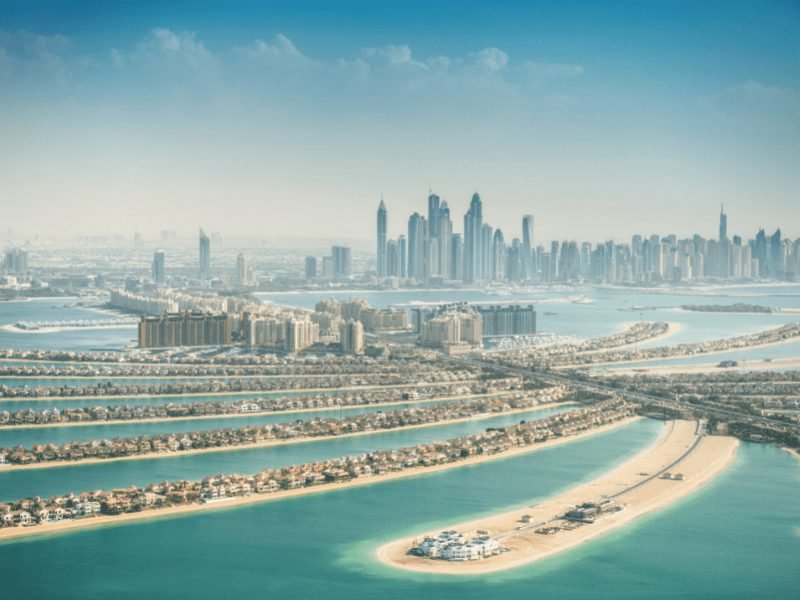 Today is all about getting your orientation in Dubai!
We'll explore the neighborhoods of Jumeirah and downtown Dubai, and then you can choose your own evening adventure: either a night of adventure in the Dubai desert or dining in luxury at a fancy Dubai restaurant!
Start your day at Comptoir 102.
With all the places you're set to visit, it is important to start the first day with a full stomach so you don't run out of energy halfway through this Dubai itinerary!
It is also important to start your day in a peaceful, Zen environment, especially since the rest of your day is going to be so jam-packed with adventures.
Comptoir 102 is a gorgeous boho-style café in the heart of Jumeirah, one of my favorite Dubai neighborhoods.
I love to start my day here, especially during a stressful week since the ambiance is very soothing and relaxing.
The café is designed to look like a cozy cottage and you'll see racks of clothing, jewelry, and home décor filling up the entire space.
The outdoor seating arrangement is super cozy for a cup of coffee. Their almond milk chai latte is to die for!
If you're big on sustainable living, this café really fits the bill, because of their strong focus on only serving sustainable vegetarian meals.
They source their ingredients from local organic farms — yes, there are farms in the UAE!
Have any dietary restrictions? You'll find that they have a wide range of gluten-free, dairy-free, and sugar-free choices, so you don't have to worry about missing out because of your dietary needs.
Take a short ride to the Jumeirah Mosque.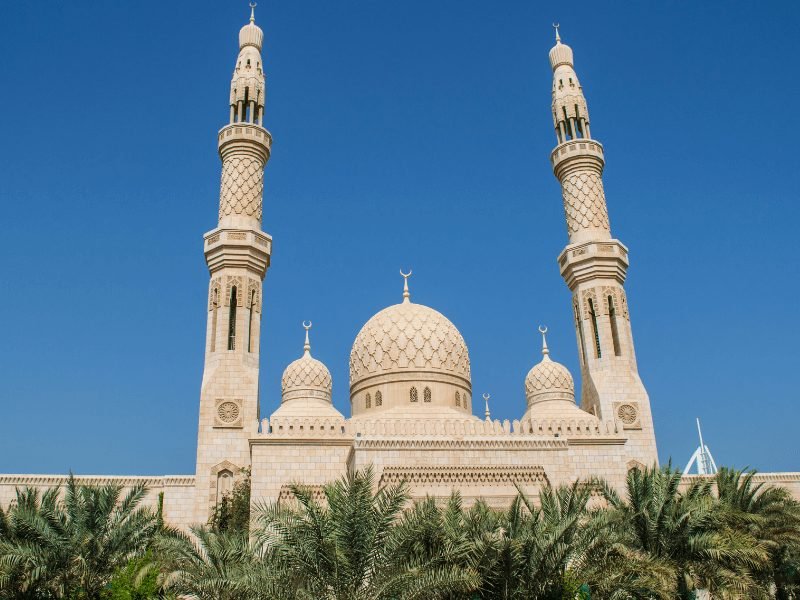 You can't come to Dubai and not experience the beautiful Islamic religion for yourself! The United Arab Emirates is an Islamic country, and learning about it while you are in Dubai is a must.
The combination of the long history of Islam with the modern vision that Dubai has as a city is a beautiful contrast.
When you think about Islam, you probably don't picture the luxurious Dubai. This is exactly why a little religious education is in store!
As the name probably gave away, Jumeirah Mosque is located in, well, Jumeirah, close to Jumeirah Public Beach.
The mosque is only a 7-minute drive from Comptoir 102, and so it is the perfect next stop in your Dubai itinerary.
While some mosques in the UAE do not allow non-Muslims to enter, Jumeirah Mosque is one that does, because they are a teaching exhibition as well. You'll get to learn all about the beautiful religion of Islam and the importance of it in Arabian culture.
Taking a guided tour of the mosque costs 25 AED, about $7 USD. Once you enter, you'll be taken to a separate area where you'll be provided a modest piece of clothing called an abaya. This is to respect the religious environment of the mosque.
Your group will be assigned a tour guide who'll take you through the mosque, showcasing the beautiful architectural work while also teaching you about Islam along the way. You'll even get the opportunity to pray if you're up for it!
Take a lunch break at the Nikki Beach Restaurant & Club.
You deserve to sit back and relax after a long morning of exploring the Jumeirah Mosque. After all, we wouldn't want you to come to Dubai and not experience the beach club life — it's an essential part of Dubai life.
The Nikki Beach Restaurant & Club is a Mediterranean-style beachfront dining experience. It is about a 6-minute drive from the Jumeirah Mosque and is the perfect next stop on your Dubai itinerary.
I've been here a couple of times and besides the amazing food, what really attracts me to this place is the fact that it has some really pretty Instagrammable spots where you can take some awesome photos!
While waiting for your food to be served, you can take in the breathtaking views of the Persian Gulf and the World Islands, a series of manmade islands in the middle of the water.
Nikki Beach gives you the option of either dining indoors or outdoors. If you're up for a tan under the sun, the outdoors is perfect!
However, if you're looking for a more intimate experience, or you just want to escape the Dubai heat, you'll love the vibes of the indoors.
The menu offers a mixture of several Mediterranean cuisines with a key focus on seafood, all with an Arabic twist. Trust me, you don't want to miss it!
Explore the Burj Khalifa — the tallest building in the world!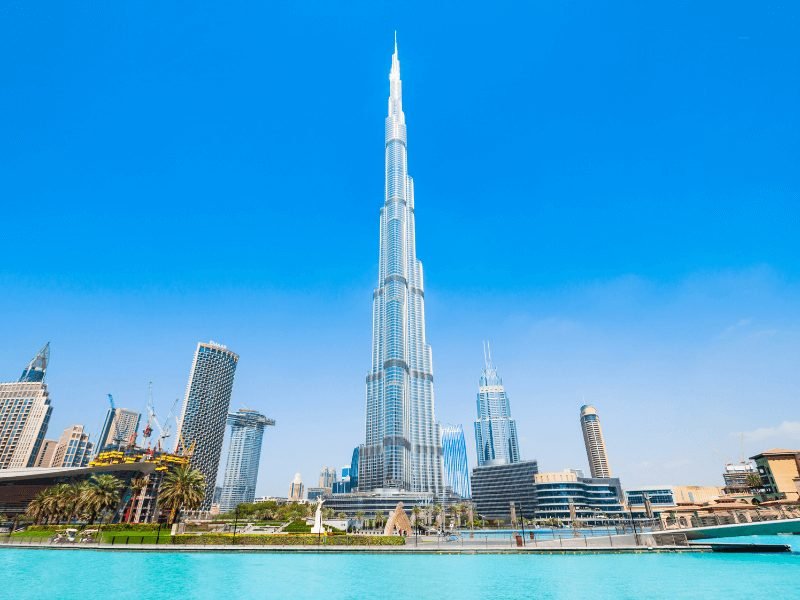 I hope you didn't actually think we'd make an itinerary for Dubai and leave out the tallest building in the world!
The Burj Khalifa is just one of those places that you just have to visit if you come to Dubai, or else it's like you haven't really been to Dubai at all.
So after you're done relaxing at Nikki Beach, it's time to continue the sightseeing on your Dubai trip with the Burj Khalifa next on your list!
The Burj Khalifa is the tallest building in the world! It is a 20-minute drive from Nikki Beach and is located right inside Dubai Mall.
You can (and should) experience Burj Khalifa in two ways: from the inside and from the outside.
The Burj Khalifa has 148 floors. To get to the 124th and 125th floors, you can buy a ticket for around $45 USD. These aren't skip-the-line tickets so there may be some waiting involved, as this is quite a popular attraction as you get the best possible view of the Dubai skyline from here!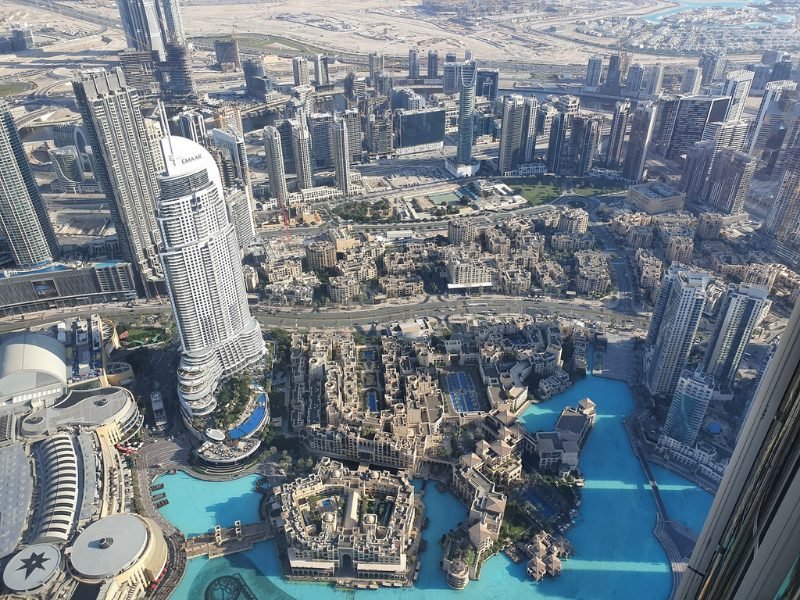 There's also a premium option that includes skip-the-line privileges as well as bringing you up to the 148th floor, the tallest part of the observation deck. This comes at a price, though — you have to pay around $150 USD for this skip-the-line ticket!
I find this to be really pricy, but honestly, if you can afford it, it's so worth it for a once-in-a-lifetime experience. If you'll only be in Dubai once, you might as well go all the way up!
Book your skip the line tickets to the 124th, 125th & 148th floors here!
From the outside, you can truly marvel at its insane height: 830 meters or 2,722 feet — nearly a thousand feet taller than One World Trade Center, the tallest observation deck in New York City!
The Burj Khalifa from the outside is an entirely different experience. It is surrounded by a body of water where you'll find the Dubai Fountain dancing to music. Watching the Dubai Fountain Show is a must-do, day or night!
The view itself from outside is breathtaking and makes for some really great picturesque moments. You can also explore the Dubai Mall while you're at it!
The Dubai Mall is wild — it has more than you could possibly imagine!
You can also buy a combination ticket that combines the Burj Khalifa and the Dubai Aquarium and Underwater Zoo, located inside the Dubai Mall.
The Dubai Aquarium is considered one of the best in the world and is known for its cool underwater tunnel where you can watch sharks and rays swim and undulate overhead!
It's yet another epic photo spot in Dubai.
Evening Option 1: Unleash your inner thrill-seeker on a Dubai desert safari.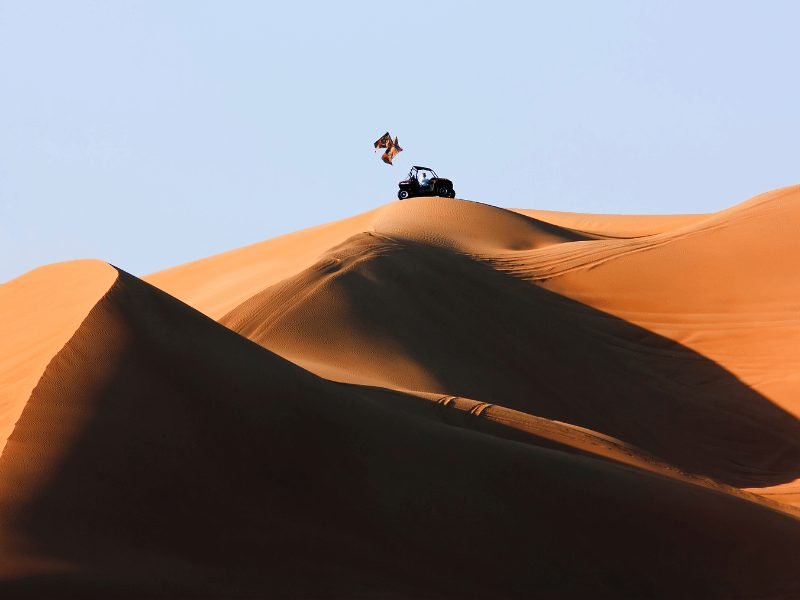 If you like a bit of adrenaline, I can't think of a better way to end a day in Dubai than experiencing the true beauty of the desert. It's a Dubai bucket list must.
After all, Dubai isn't all luxurious hotels, fancy restaurants, and breathtaking architecture. The raw desert experience comes with its own thrill and adventure!
For a complete guide, read this post about desert safaris in Dubai here!
If you're coming from Dubai, the best way is via an organized tour to the stunning red dunes of the Lahbab Desert. You could do a full-day tour, but I think an evening tour is a better option if you only have two days in Dubai.
An evening desert safari will include activities such as dune bashing, a camel ride, and exploring some of the camp activities before enjoying an Emirati BBQ feast and returning to Dubai.
The Lehbab Desert is located on outskirts of Dubai, about 40 minutes form downtown Dubai, and it's a popular place for tourists and locals alike!
I used to come here every weekend to quad bike through the desert. Every now and then if I'm feeling brave, I'll take a ride on a camel as well. You can't go to the Lahbab desert and not ride on a camel at least once!
Of course, you've also got to try dune bashing. It's not for the faint of heart but I definitely recommend everyone try it at least once.
The ride will take you to the middle of the desert where there's a Bedouin-style desert camp set up with food, music, and all sorts of activities to enjoy like sandboarding, shisha, belly dancing, and henna.
Evening Option 2: Indulge in luxury at the Ristorante L'Olivo Al Mahara.
Desert adventures aren't everyone's vibe. Some people prefer a bit of luxury when planning a Dubai weekend trip.
And what better way to maximize luxury than by having a fine dining experience at the Burj Al Arab?
The Ristorante L'Olivo Al Mahara is a fine dining experience in the Burj Al Arab. It is one of the few Michelin-star restaurants in the UAE!
It is owned by Chef Andrea Migliaccio, who carries two Michelin stars. The restaurant is famous for its Italian cuisine and intimate ambiance.
The vibes in this restaurant are perfect and you'll definitely get the luxurious experience you paid for.
You'll feel like you're eating underwater, with the floor-to-ceiling aquarium featured prominently in the dining room! It's definitely one of the most romantic places in Dubai to have dinner.
The restaurant specializes in contemporary seafood dishes, prepared with an Italian twist.
Since the restaurant is located in the Burj Al Arab, you'll be escorted there through a private taxi pick up service, as you aren't allowed to bring your own car upfront.
The Burj Al Arab is a luxurious hotel that is also home to several fine dining restaurants. Restaurants in this building are all aquatic-themed with a touch of gold accents for the ambiance!
2 Day Dubai Itinerary: Day Two
Have your breakfast on a yacht around the Dubai Marina.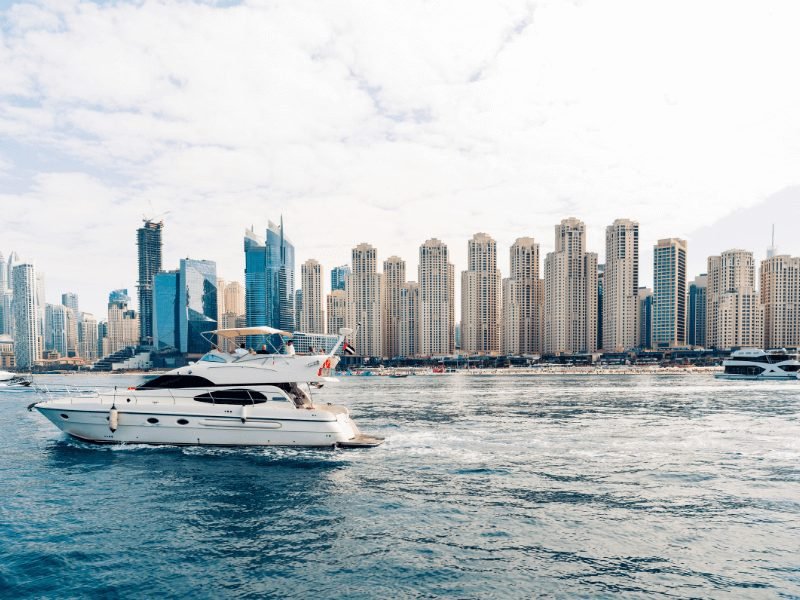 This day is all about exploring the hidden gems of Dubai so you need all the energy you can get. Good thing we're going to start your day with an epic breakfast on a yacht tour of the Dubai Marina!
I know, what better way to start the second day of your Dubai itinerary than having breakfast on a yacht? This takes breakfast in bed and uplevels it!
Best of all, this experience isn't actually very expensive since it's a shared yacht, so you'll be pleasantly surprised to see how affordably this fits into your budget.
This tour comes with either a breakfast if you book it early morning or a BBQ if you book it for an evening getaway. I definitely preferred taking this tour in the morning as you get a much better view of the breathtaking sights around you!
The yacht will take you across quite a large span of the Dubai Marina.
This will give you a great view of several top landmarks of Dubai like the Burj Khalifa, the Palm Jumeirah, Jumeirah Beach, the Burj al Arab, and more, all while you watch locals and tourists alike enjoy water sports in Dubai doing fun things like kitesurfing and parasailing!
I really liked how the yacht came with a tour guide — he was pretty funny and would tell us about the landmarks in a really entertaining way!
Even though I've lived in Dubai for several years, I would take the tour again just for the entertainment.
The food was excellently prepared as well — honestly, the food was just as good as the view!
Walk through the Dubai Miracle Garden.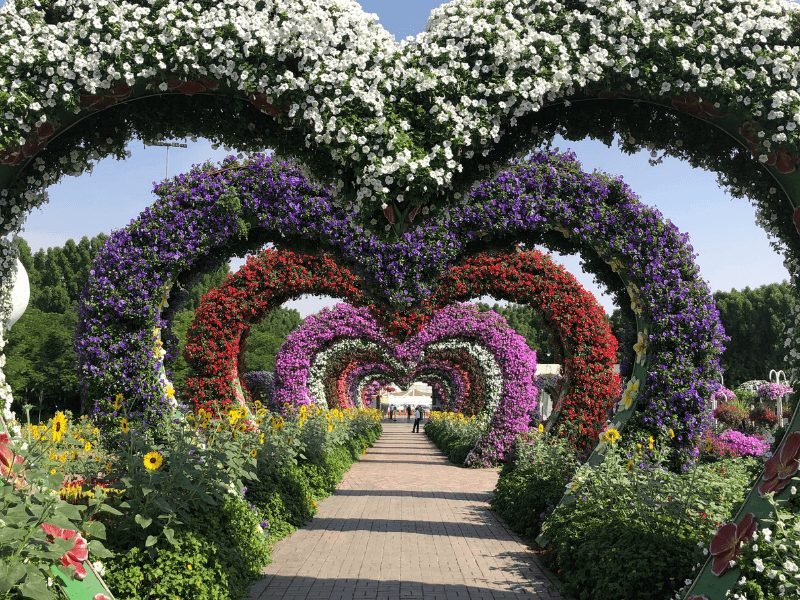 If you've reached this far and you're actually following this Dubai itinerary, you're one lucky traveler.
This next spot I'm going to be recommending is often skipped over. It's a local hidden gem that mostly locals would recommend. You wouldn't want to miss it for the world!
The Dubai Miracle Garden is located a bit on the outskirts of the main city. It is a 20-minute drive from the Dubai Marina.
You could also get a bus from the Mall of the Emirates to take you directly to the Miracle Garden. (This mall is where you'll find the legendary Ski Dubai indoor ski slopes!)
This is a garden that is filled with floral arrangements that make for a great background in pictures — it's basically Instagram heaven. It is probably one of the most aesthetically beautiful places in the city!
Some arrangements like the Airbus A380 Aircraft even hold Guinness World Records!
Don't leave so soon! This garden has so much more to offer. It hosts live shows every day which are entertaining for all ages.
This garden also hosts the Dubai Butterfly Garden, which is home to several different beautiful species of butterflies.
It is an indoor garden and you even get to interact with the butterflies! The connection you form with some of them is heart-melting!
Do the shawarma challenge.
At this point, you're probably exhausted and ready for a break!
Checking out the entire Dubai Miracle Garden is quite a long walk and you definitely need to get more food into your system if you want to be able to finish this weekend in Dubai itinerary.
We're going to take you to an authentic Arabic restaurant for a challenge you'll never forget!
The Sultan Al Arab Restaurant is located in the heart of Dubai and is a 15-minute drive from the Dubai Miracle Garden.
This restaurant first gained popularity earlier this year after coming out with a shawarma challenge!
In this challenge, you're presented with a 20-inch "Sultan" shawarma. They claim that this is the longest shawarma in Dubai. It's probably true since I haven't found one this long anywhere else!
Your goal is to finish this shawarma in one sitting. If you complete the challenge successfully, you win a free dessert.
Even if you're not one for challenges, I still really recommend trying out the shawarma, since it's actually really good!
It's filled with chicken, some salad, and shawarma sauce. You can get it for 18 AED, which is equivalent to just about $5 USD.
If you're like me, you'll at least get it for the pictures!
Stroll through the old quarter of Dubai.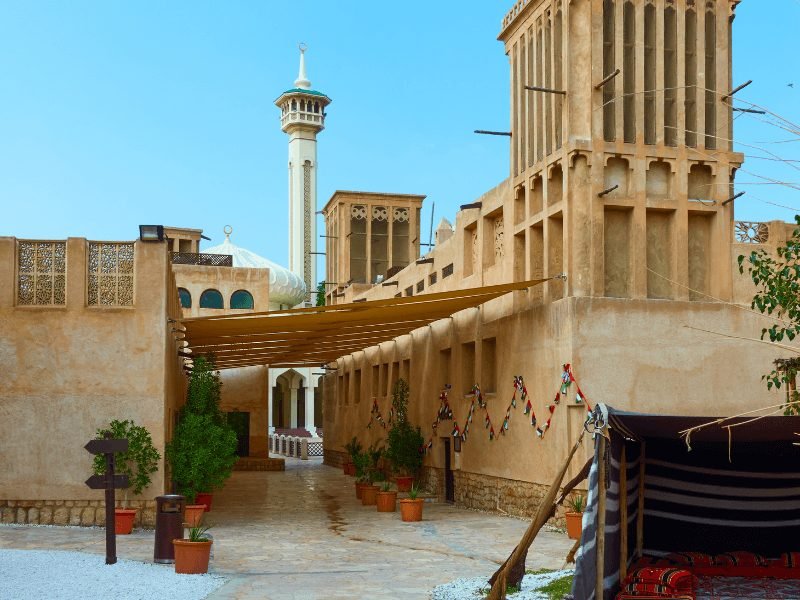 Dubai isn't all just tall luxurious skyscrapers, theme parks, and sandy beaches. There's still a part of Dubai that holds the authentic traditional Arabic culture!
This is the side of Dubai that isn't seen by many tourists. Old Dubai is a bit of a hidden gem, known only to the locals and a select few special people — now including you!
The old quarter of Dubai is located in Bur Dubai. This is a 20-minute drive from the Sultan Al Arab Restaurant.
This place is famous for its several souks and markets located next to each other, including the gold souk, the spice souk, and more, as well as street food options.
This is where you should come to buy authentic souvenirs and hand-made items to remind you of your trip to Dubai!
This part of Dubai is where you'd find traditional olden-style structures, unlike the tall luxurious buildings you're used to seeing in the main city area.
I often visit Old Dubai just for the Dubai Creek. This is a small body of water running through the city, where you can find quite a few traditional boats (dhows) that will take you on a quick boat tour of the area.
The best time to take a boat ride is when the sun is just about to set — this makes the water sparkle!
Feast while revolving around a view.
If you've managed to walk through the old quarter of Dubai and gathered a few souvenirs along the way, chances are your legs are killing you and you're in desperate need of some downtime.
For the last meal of your trip, we're taking you to a restaurant with a unique experience!
Al Dawaar Revolving Restaurant is located near the beachfront and is about a 15-minute drive from Dubai's Old Quarter.
This restaurant is pretty unique as your seating will be revolving 360 degrees around the restaurant, giving you a full view of the city surrounding you — one of the best views of Dubai around!
Since this restaurant is located on a beachfront, you get a stunning view of the ocean on one side and the city side on the other. The seating revolves really slowly so you don't have to worry about feeling sick or feeling unstable.
The restaurant is located on the rooftop floor of the Hyatt Regency Dubai. It provides a wide selection of Mediterranean and Middle-Eastern cuisine. I highly recommend this place, especially for couples since the ambiance is really intimate and romantic.
Visit the Global Village, the O.G. Expo Center.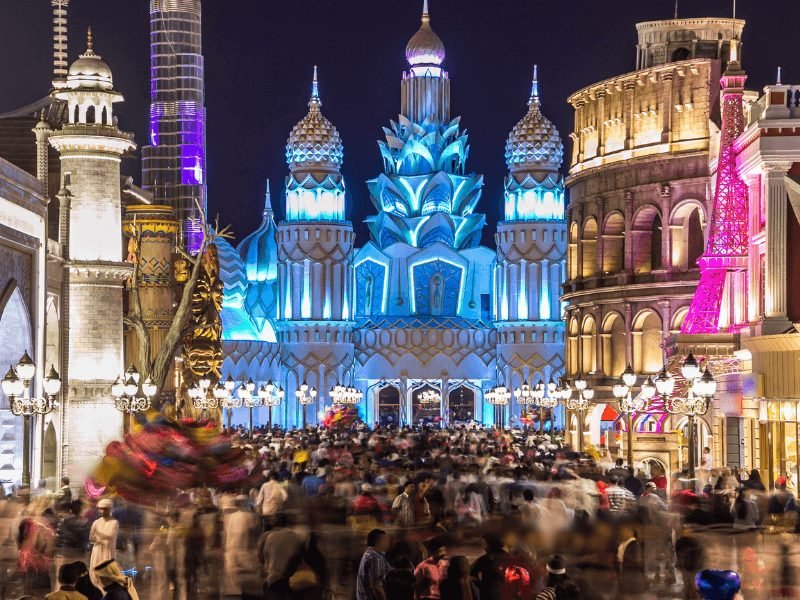 There's no better way to bring an end to your two-day trip to Dubai than a visit to the Global Village!
This was the original Expo Center of Dubai before the current Expo center came into existence. If you're looking for a more authentic experience, I recommend visiting the Global Village instead of the Expo Center.
The Global Village is located a bit on the outskirts of Dubai. It is a 30-minute drive from the revolving restaurant.
I used to come here all the time growing up and it used to be jam-packed with people no matter what time you visit.
Now, the crowd has sadly shifted to the Expo Center, leaving this place only to those who truly value it. You'll find a structure for each of the popular countries of the world in the Global Village!
Each structure holds popular items and souvenirs from those specific countries. This is another great place to get souvenirs of your Dubai trip.
You've probably seen those popular videos of an ice cream guy repeatedly tricking people by making them think they're getting ice cream, but they aren't really.
Well, this is where that entire fiasco took place!
I would pop by the global village just for the experience of getting fooled by Turkish ice cream guys!
If You're Visiting Dubai in Summer…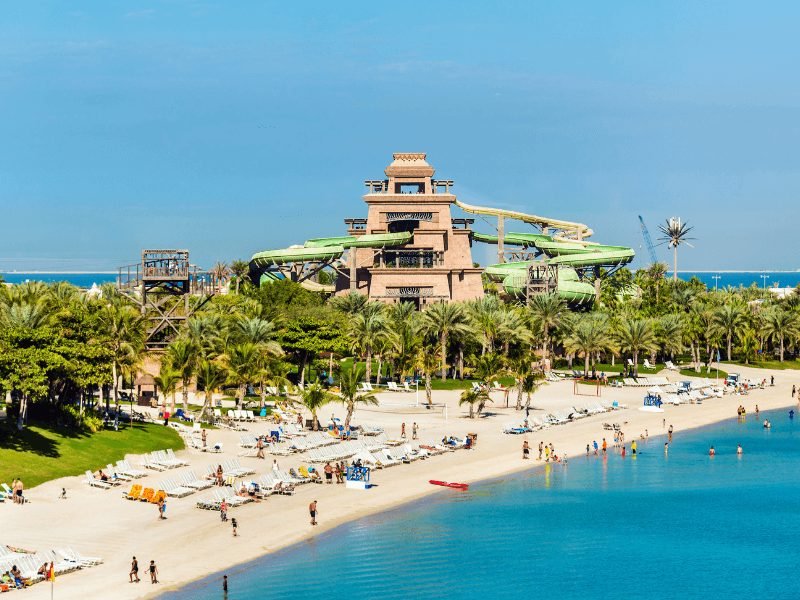 This Dubai itinerary assumes that you're visiting Dubai in the more pleasant times of the year, between November and March ideally.
If you're visiting in the summer, you may find it too hot to do some of the things on this itinerary and you may want to swap out some of the activities, such as a desert safari, for things that are more appropriate for the heat.
A few suggestions would be to check out one of Dubai's famous water parks, such as the Atlantis Aquaventure Waterpark. You could also buy a day pass to Jumeirah Beach Residence or one of the other beach clubs.
You could also spend the day enjoying some water sports offered around Dubai, ranging from jet skiing to snorkeling to scuba diving.
If you're not a big fan of water or water sports and you want to stay indoors, you can try indoor skiing at Ski Dubai at the Mall of the Emirates or checking out one of the other shopping malls in Dubai.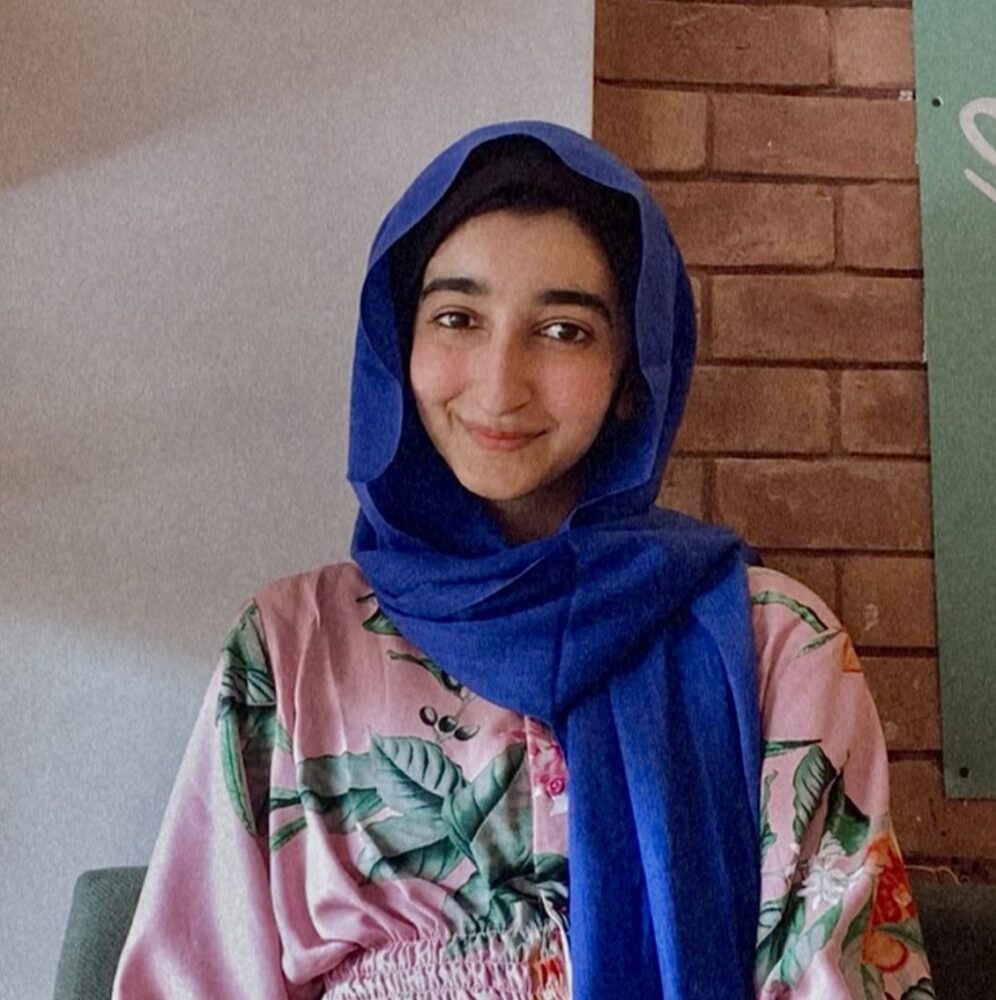 Alyaziah is a professional content writer and an accounting student. She grew up in the UAE and lived there for about 16 years before moving back to Pakistan to pursue her degree. She often travels back to the UAE and loves exploring new eateries and amusement parks in the area.