For a tiny country, Belize punches well above its weight.
The Caribbean coastline is home to the second-largest coral reef in the world (after the Great Barrier Reef, naturally), while its lush inland is filled with dense jungle.
If you're adventurous and nature-loving, there are countless exciting things to do in Belize.
Belize is a true melting pot, which reflects in the language, culture, and food. Though English is its official language, many speak Kriol, Spanish, Maya, or Garifuna.
Recent immigrant groups – primarily the Chinese and, oddly, the Mennonites – as well as American and Canadian retirees add to the diversity of Belize that make this beautiful country such a special place.
With its diverse culture and cuisine, dedication to preserving its history and biodiversity, and insane natural wonders, Belize is a bucket list must for every traveler.
Keep reading to see the variety of diverse options for what to see and do in Belize, Central America's most unique country!
This post was originally written after my second trip to Belize in 2017, was updated again after my third trip in 2019, and has been updated twice in 2022 and once in 2023 to reflect changes. The most recent update was on March 29, 2023.
Best Time to Visit Belize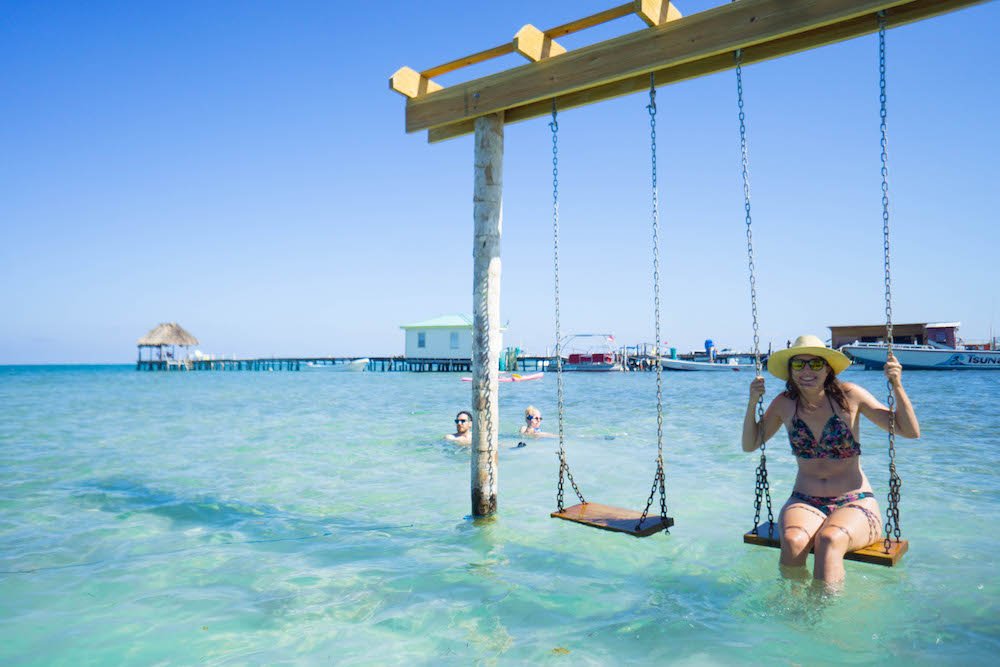 Note: This post contains affiliate links, which means I may receive a small commission if you purchase something through one of these links. Thank you for supporting the free content on this site! For more information on affiliate links and cookies, see my disclosure page for more details.
Being a tropical country, Belize has a rainy season and a dry season as opposed to the typical "4 season" model of non-tropical countries.
The wet season is between May and October, where you can expect rain about half the days and scorchingly hot temperatures.
I really don't really recommend traveling Belize during the wet season!
Not only can the rain be a pain, it can also disrupt a lot of tours and activities, such as snorkeling/diving tours and cave tours, due to unfavorable conditions.
Hurricanes can also happen during this time of the year.
Between November and April, it is the dry season in Belize. This coincides with much of Belize's peak travel season.
While there will still be occasional rainfall, storms will be much more dispersed, plus you'll experience shorter periods of rain that are less disruptive to your plans.
Note that Belize can be incredibly popular (and expensive) over Christmas and New Years.
I suggest going during January through March for a better balance between good weather and good prices.
Read Next: What to Pack for a Trip to Belize
21 of the Best Things to Do in Belize
Go caving in the world's #1 most sacred cave
National Geographic knows a thing or two about travel, wouldn't you say? Since it's consistently voted for Actun Tunichil Muknal as its #1 sacred cave in the world… I'd say it's worth checking out.
Tours aren't cheap, thanks to permit requirements and the fact that everyone needs to be accompanied by a licensed guide in groups no larger than 8.
But trust me, even this cheapo says it's well worth every dollar you spend: it's one of the best excursions in Belize for a reason.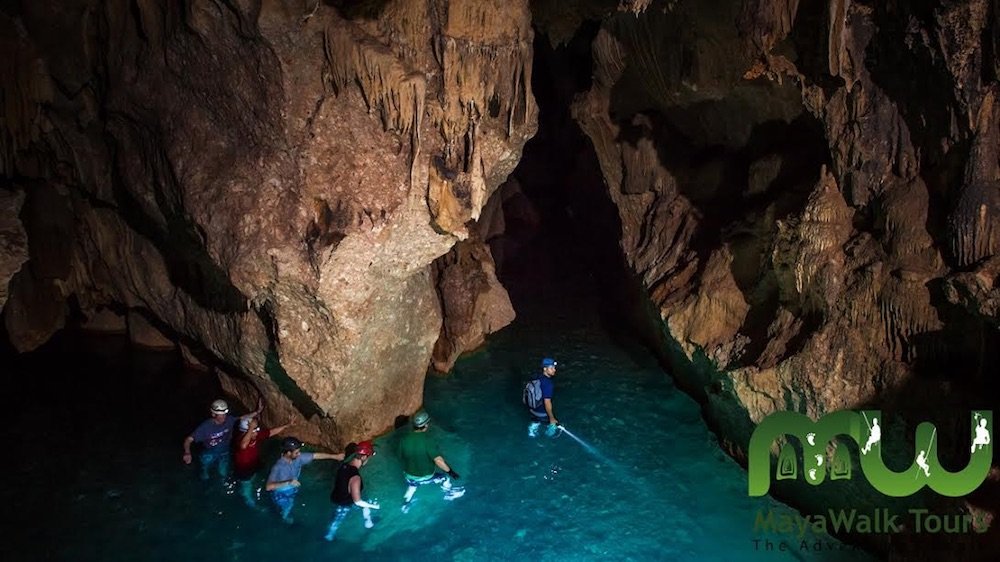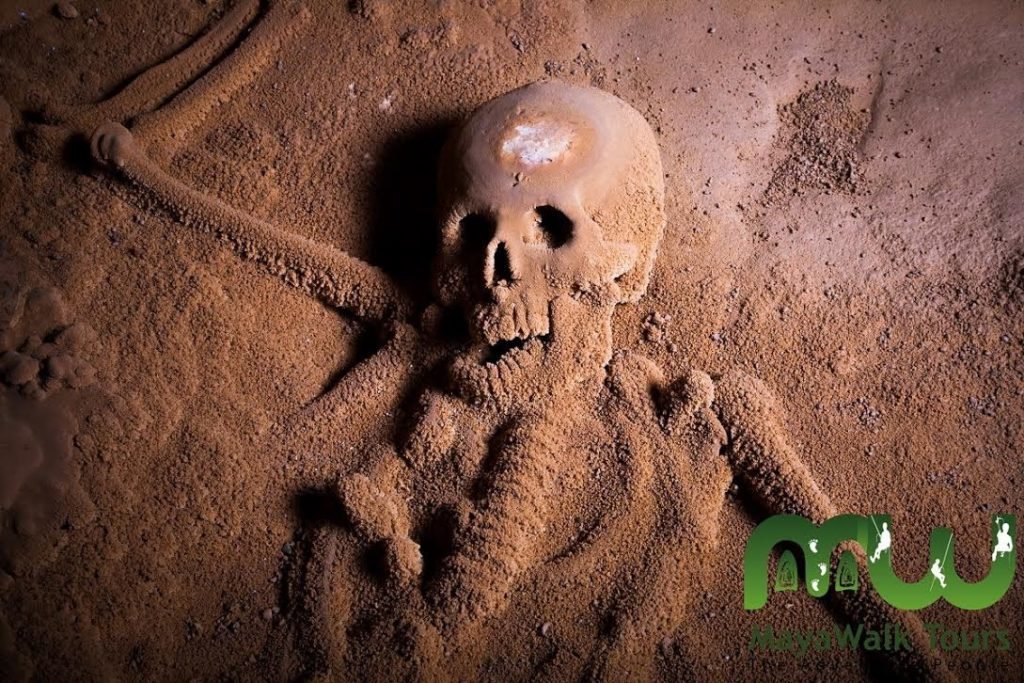 Expect to spend about $100-120 USD per person for an 8-hour cave tour, depending on the company you go with.
Yes, it's expensive, but for a reason: only 125 people are allowed to visit daily, tour groups are capped at 8 people per guide, and all tour companies must pay a large fee to pay for the preservation of the cave.
Important note: I strongly recommend booking in advance due to the strict limit of people allowed in daily: this company offers the best price and best rating. Click to check prices, availability, and traveler reviews!
For a full review of my day caving in ATM, read it here.
I strongly recommend booking activities in Belize online in advance rather than waiting to arriving in Belize to book, as hotels will often overprice them so they can make a commission — not to mention, with sites with limited daily availability like the ATM cave, there may not be space for you if you book when you arrive.
Meanwhile, GetYourGuide, the online tour aggregator I always use, has a best price guarantee, so you can rest assured you're not paying more for the same tour just by booking online. Click to learn more and book your spot in advance.
Pro Tip: Never travel without travel insurance – especially if you're doing crazy activities like caving! I use World Nomads Explorer Plan to cover me from anything from caving to scuba diving at very affordable prices. I buy travel insurance every time I travel – it's the one thing I never leave home without.
Where to Stay: Bella's Backpackers is great for solo travelers on a budget, with a great location and a good social atmosphere.
I've written a full guide to Belize eco resorts here, but here are two of my favorites.
A great mid-range option is Maya Mountain Lodge, which has a beautiful garden and pools and hammocks with jungle views. It's located a bit outside the center of San Ignacio, so it's a great area for hiking, bird watching, and other outdoorsy adventures.
For ultra-luxury, there are also super upscale options like Ka'ana Resort & Spa, which offer 5-star treatment with a decidedly eco twist in a pristine jungle setting.
Drink in an inner tube at a bar
One of my favorite things to do in Belize is to chill in an inner tube outside of a bar, baking in the Belizean heat.
Sip 'N' Dip is a cute little beach bar right by the Split on the north end of Caye Caulker, and it's the perfect place to meet new friends, have some drinks, and hang out in a tube (or swing, or hammock!).
There's also Palapa Bar on Ambergris Caye, but I'm partial to Sip 'N' Dip!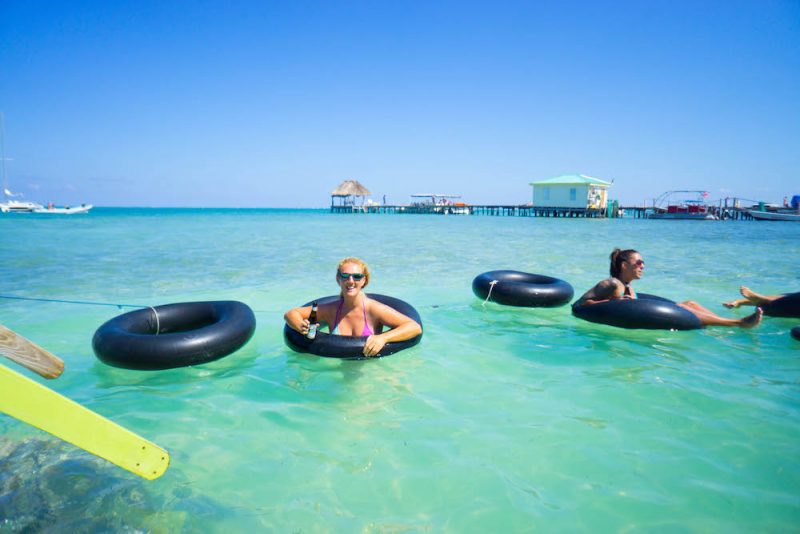 Where to Stay: Caye Caulker is one of the most relaxing places I can think of. We stayed at Sea N Sun Guest House and thought it offered excellent value (and great wifi, which can be hit or miss on the island!). We especially enjoyed that it included free kayak and bicycle rental.
For a hostel, I'd recommend Go Slow — the backpacker favorite on the island, Dirty McNasty's, pretty much lives up to its name and doesn't come recommended.
Stay in a luxurious beachfront hotel
Victoria House is the nicest boutique hotel on the beach in Belize, and you can see the stunning turquoise water from pretty much every room in the hotel.
As a bonus, you're just steps away from unreal sunrises. These cabañas will cost you a fraction of the cost of bungalows in the South Pacific — but with gorgeous Caribbean blues and access to one of the world's largest reef systems.
Accommodations in Belize offer a great bargain in comparison to other countries, so take advantage of Belize's best hotels if you have the budget for it! Check out my full review here.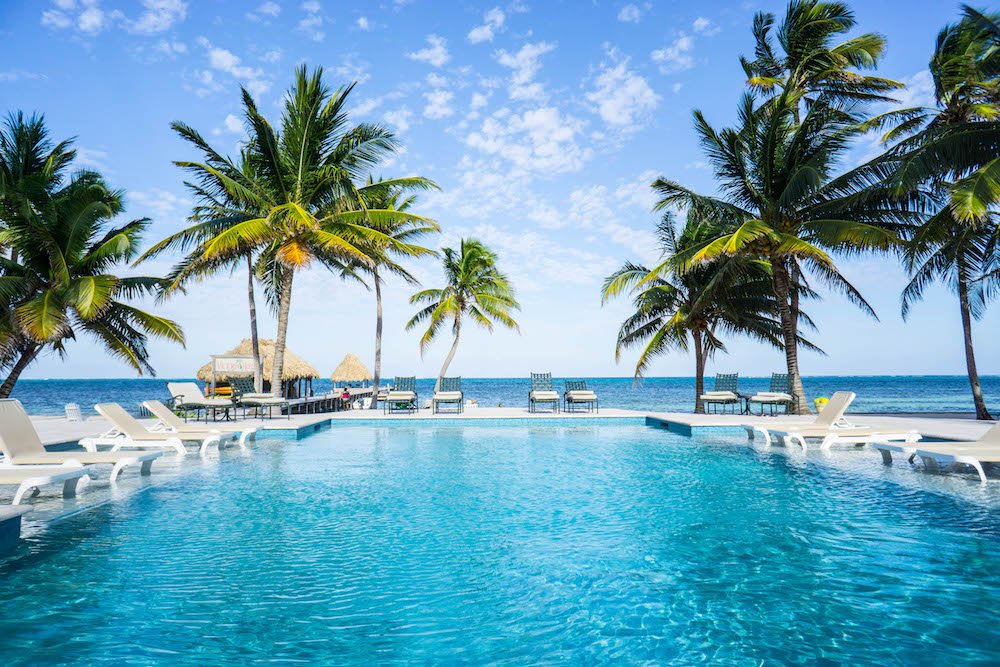 Drink way too many coconuts on Caye Caulker
Walking too fast on Caye Caulker may very well be a misdemeanor for the way that random passersby will shout at you to "go slow."
In fact, the sole occupation of some of Caye Caulker's residents seems to be to admonish travelers for walking too fast.
But who am I to go against the locals? When in Rome, right? Just order up a coconut from one of the men on the main drag (hold the rum, trust me) and listen.
Sometimes, the best answer to the question what to do in Belize is: nothing.
Where to Stay: It'd be apropos here to recommend Go Slow again, or the Sea N Sun Guest House where I stayed for several nights.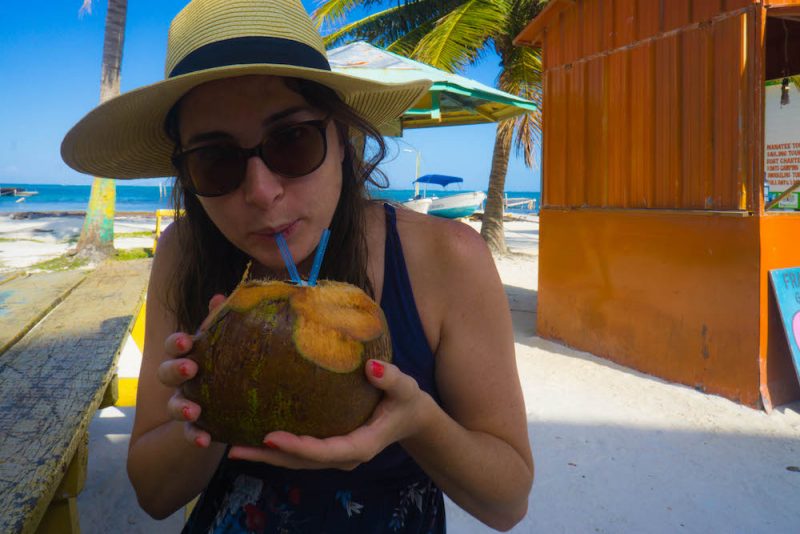 Visit the least crowded Mayan Ruins you'll ever see
Caracol is a hidden gem right on the border of Belize — and with none of the crowds of Tikal, the ruins made famous by Star Wars in neighboring Guatemala.
While it's not quite as objectively impressive as Tikal, I think Caracol is more charming as you can climb the highest pyramid and see epic views over the whole landscape, including into Guatemala.
It's definitely one of the best points of interest in Belize, if you want to see Mayan ruins in Belize without the crowds.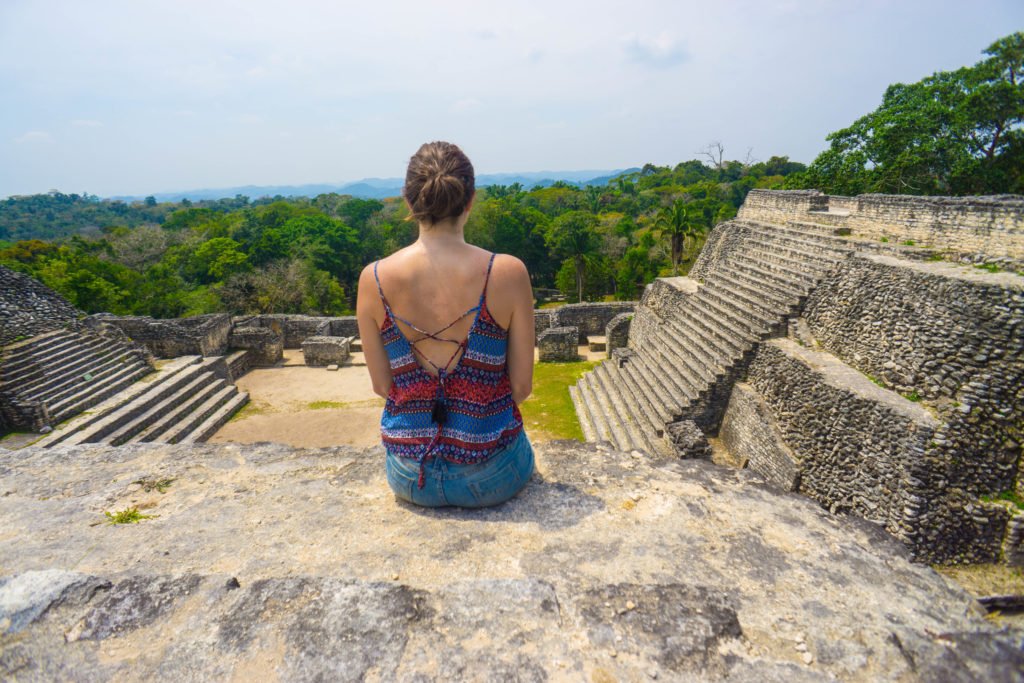 Plus, there are far fewer people visiting Caracol as it's quite difficult to get to without a tour or renting a 4×4.
I recommend going on a tour — unless you have a group to defray the costs of a rental car.
As a bonus, there are amazing natural pools right outside of Caracol, the Rio On Pools, which most tours will add on at the end of your day — the perfect way to cool off in the heat that often exceeds 90 degrees Fahrenheit with humidity!
It's definitely one of the places you should visit if you're planning a trip to Belize.
Looking to follow my itinerary? This is pretty much the same exact itinerary as I did when visiting Caracol. Check out this Caracol & Rio On Pools tour!
There are also other ruins which are even more off the beaten path, such as the ruins of Lamanai, which are also worth seeing!
Where to Stay: Again, I recommend Bella's for backpackers, Maya Mountain Lodge for people who want an affordable luxury experience, and Ka'ana Resort & Spa for those who want an over-the-top luxury getaway.
Order a bucket of Belikins and enjoy the sea
If you're looking to just log off and enjoy some sunny holidays in Belize, get yourself to Caye Caulker or Ambergris Caye. I've never seen water bluer or calmer than off the coast of Belize's cayes.
There's no better drinking buddy (except for an actual drinking buddy, I guess) than a bucket of Belikins – Belize's national beer. Be warned that Belikins are basically 50% glass and very little beer, so even a bucket of six Belikins won't get you that tipsy!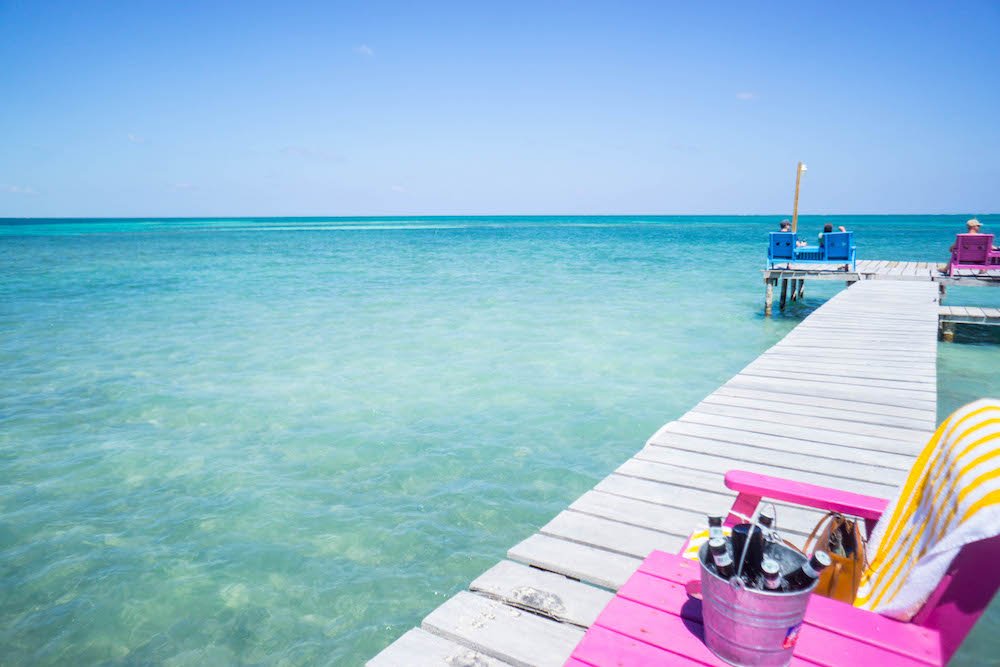 Where to Stay: One of my favorite hostels ever, Sandbar in Ambergris Caye, is conveniently located super close to Palapa Bar in San Pedro, and has both private rooms and dormitories.
Snorkel and sail with sharks and rays
There are plenty of speedboats that will take you out to Shark Ray Alley and Hol Chan Marine Reserve, but nothing beats doing it on a proper sailboat.
With refreshments like rum punch and delicious fresh lunches, taking a full-day snorkeling trip on one of the Cayes is definitely one of the best things to do in Belize. I went with Raggamuffin Tours during my time in Belize and recommend them.
A snorkel tour usually lasts the majority of the day and is inclusive of snorkel equipment, fees to access the Marine Reserve, snacks, and sometimes even rum punch, because #Belize.
Where to Stay: Caye Caulker or Ambergris Caye both have great snorkeling tours available. Our room at Sea N Sun Guest House was centrally located in Caye Caulker and is my personal recommendation for snorkeling and diving lovers.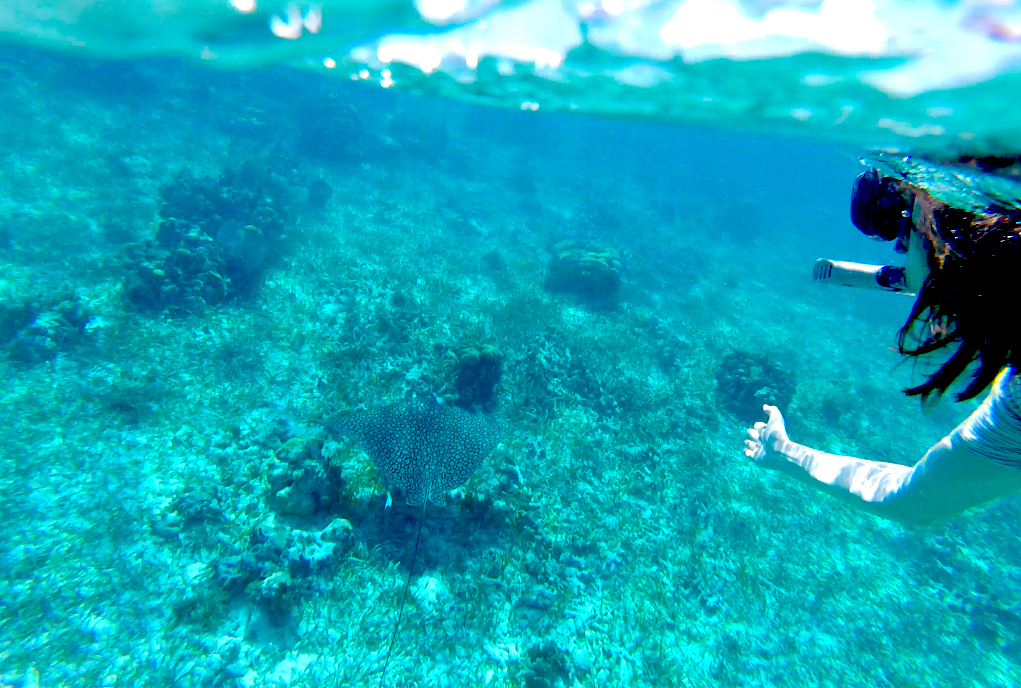 Catch a Belizean sunset
Believe it or not, a beach sunset in Belize can be a bit elusive, as most of the country's coastline faces the east. But not so on Caye Caulker!
This island is so narrow that no matter where you are, you can walk to a prime sunset spot in under five minutes (this is not true for Ambergris Caye, by the way – sunrises are way better there, as good sunset spots can take a bit of work to get to).
Bring some rum punch (or Belikins, or wine, or rum, or anything else, really…) and enjoy with some friends and your camera!
Where to Stay: Anywhere on Caye Caulker, you're never more than a 5-minute walk from an epic sunset.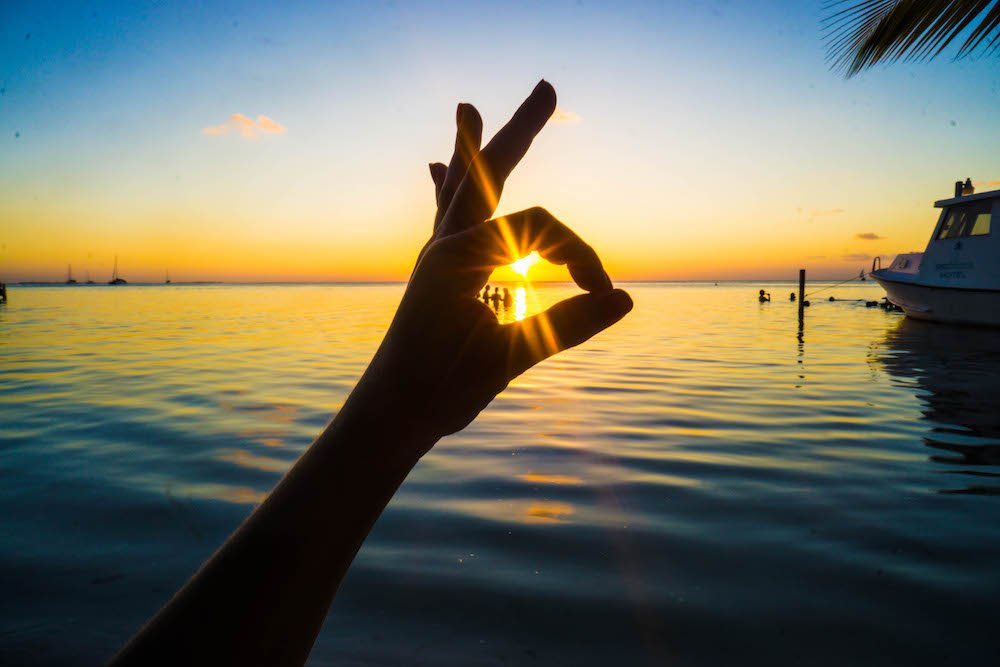 Spend a day at the Split on Caye Caulker
The Split is the best place to chill in all of Caye Caulker – which is saying something for an island whose motto is literally "go slow."
Since the cayes of Belize don't have sandy beaches, The Split is a makeshift beach where the water is deeper and bluer than usual – perfect for diving into and swimming.
Luckily there are plenty of bars and restaurants around in case you need refreshments. Check out The Lazy Lizard for drinks or the pizza place for food, a great option if you're visiting Belize on a budget.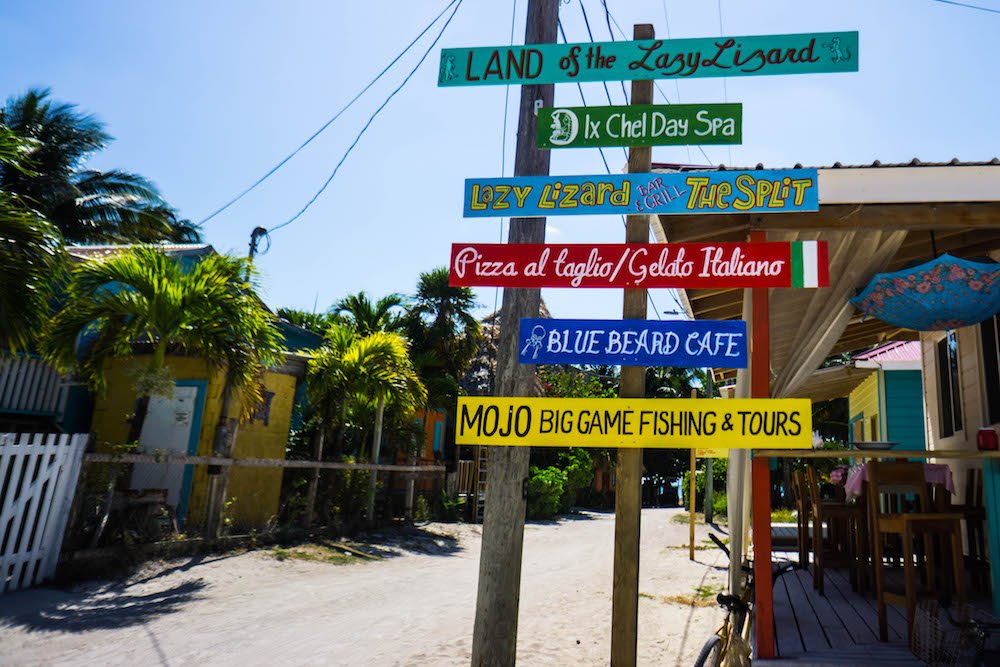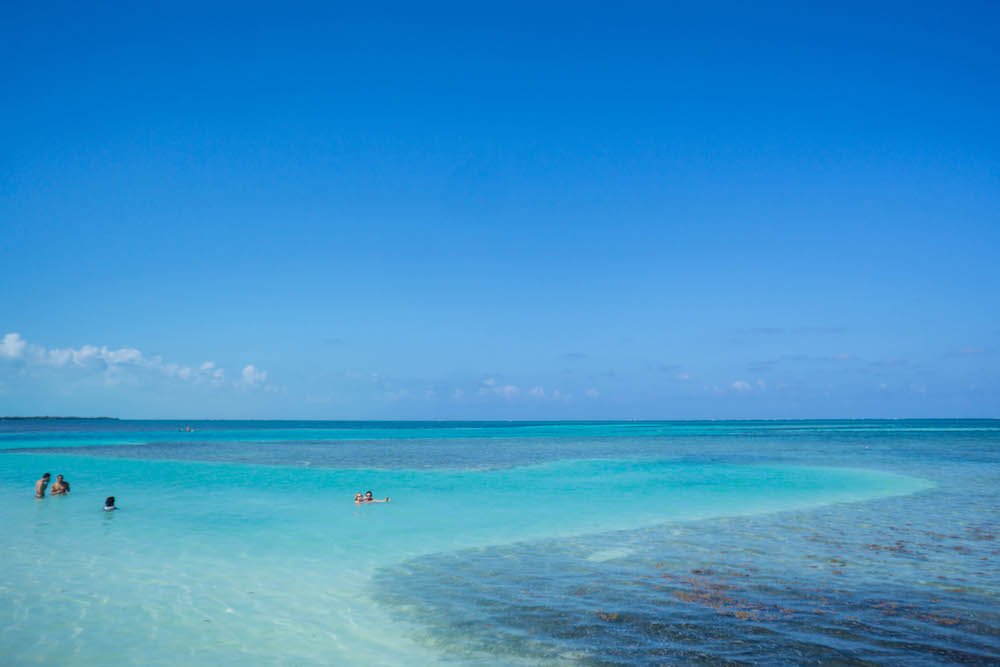 Explore the ruins of Altun Ha
Check out the Mayan ruins of Altun Ha – one of the most important in the country – just 30 miles from Belize City.
Explore stone Mayan structures and climb up to the top of the central temple, which is not too much of a hike at only 54 feet tall.
Since Altun Ha is so close to Belize City, most tours will combine visiting the ruins with a guided tour of Belize City.
I'll be honest: Belize City is a bit of a dump. I've been twice and it felt even sketchier the second time. It's not really a place you want to walk around by yourself, especially as a female traveler. There are some cool historic landmarks and points of interest, but nothing crazy.
So, if you really want to visit Belize City, it's best to book a guided tour to keep yourself safe and stress-free.
To travel safely and hassle-free, I recommend this tour which also includes a trip to the Belize Zoo!
Where to Stay: You could stay in Belize City, but for safety reasons, I'd recommend staying in either Caye Caulker or Ambergris Caye and making this a day trip, instead. It's safer, and you'll have a better time.
If you choose to stay in Belize City for convenience or personal preference, I'd say that Sea Breeze felt safe and secure and was comfortable; my one-night there was incident-free and the host was very friendly!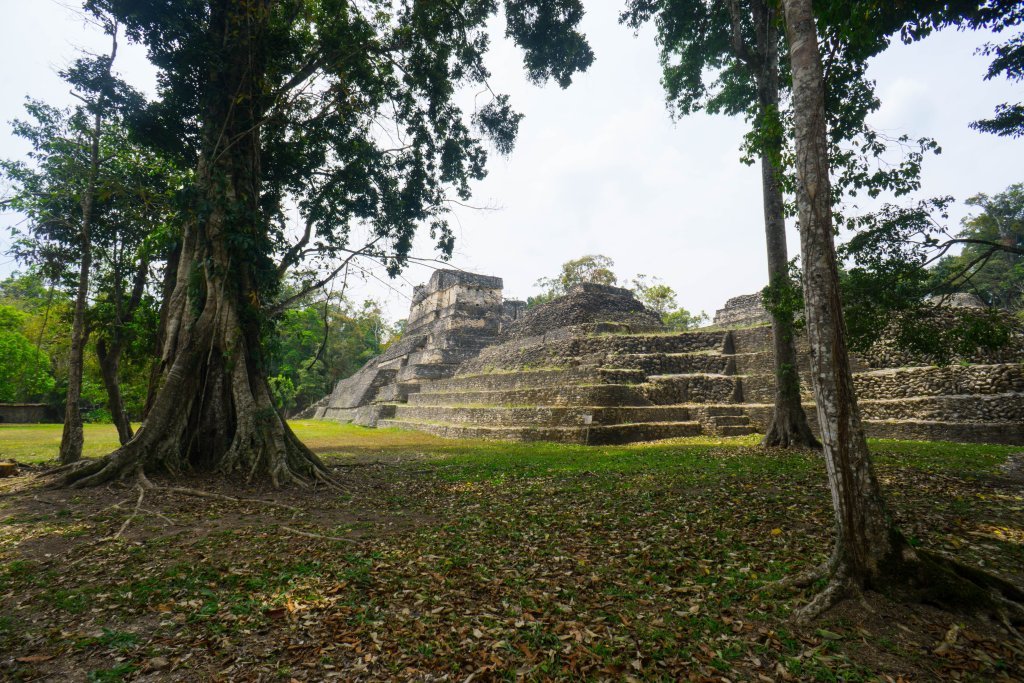 Visit the Belize Zoo
Before I get my head put on a stake for suggesting you visit a zoo — The Belize Zoo is different.
For one, they only house animal species native to Belize — you won't see any polar bears suffering in humid climates here! They have 45 species of animals, all of whom have been orphaned or hurt and are unable to survive in the wild.
The Belize Zoo also works to rehabilitate animals like jaguars and wild birds and release them back into the wild. While zoos worldwide understandably hold a bad rap, I really can't find anything to fault the Belize Zoo for.
You can take the tour I mentioned above, which hits both the Belize Zoo + Altun Ha, or you can save money by taking a local bus from Belize City towards Benque and asking to be let off at the zoo, if you feel savvy enough to navigate the chicken bus scene independently.
Where to Stay: As I wrote above, I don't really recommend staying overnight in Belize City as it's not the safest of cities.
I stayed there one night and it was fine, but I will admit that I had some uncomfortable moments, and I'm a pretty seasoned traveler!
I didn't have cash after I arrived in Belize overland from Mexico, and when I asked my cab driver to stop at an ATM to get money out, I was followed by a man when getting money from an ATM. Then our taxi driver tried to extort us and double the price that we had agreed upon!
If you must stay in Belize City for logistical reasons, I stayed at Sea Breeze and found it to be quite safe and pleasant. However, I'd avoid Belize City if you can!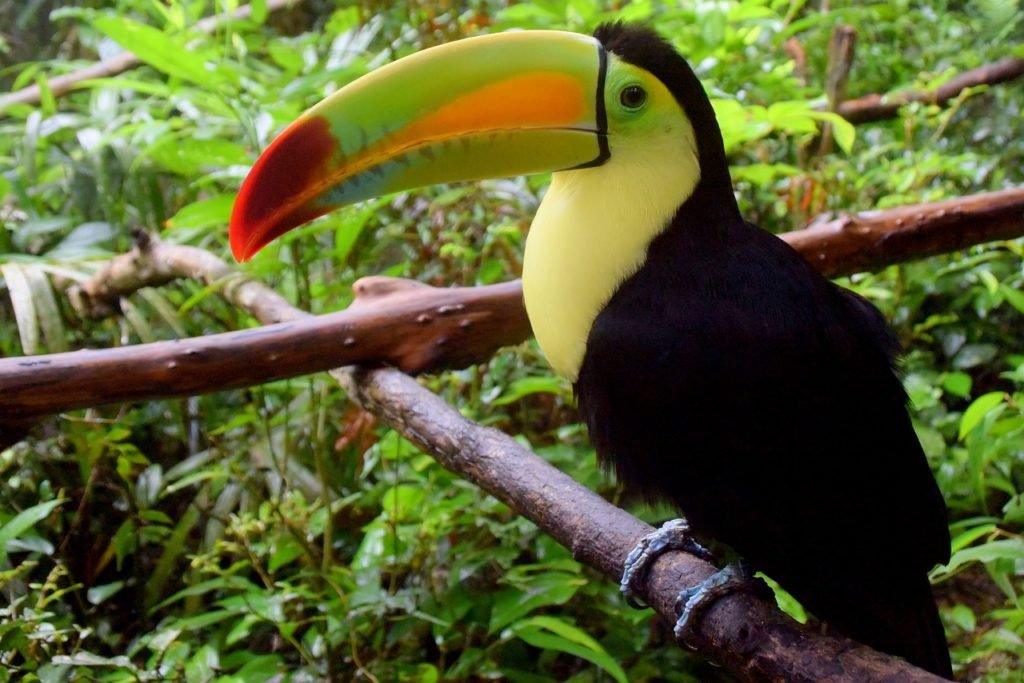 Snorkel with manatees
Caye Caulker is located right nearby an amazing wildlife reserve, Swallow Caye Wildlife Sanctuary, where you can actually swim with manatees in their natural habitat.
Of course, you aren't allowed to touch or chase these gentle but enormous sea mammals!
Belize is doing excellent things to preserve to conserve and protect their manatees, to ensure that they live happy and healthy lives with their environment protected.
I highly recommend doing a manatee and snorkeling tour with a reputable company. Please note that you should never swim with manatees in captivity or do any tours that promise you can touch the animals – and this goes for dolphins, whales, and any other sea animal in captivity as well.
Tours are not cheap, but it is truly one of the best things to do in Belize, so if you can afford it I'd highly recommend doing it.
Note that manatees are only around at certain times of year – I tried to do a manatee tour this February and we didn't see them. Our guide told us we would have had better luck in the summer – they like the warm water!
Where to Stay: Manatee watching and snorkeling tours leave from Caye Caulker or Ambergris Caye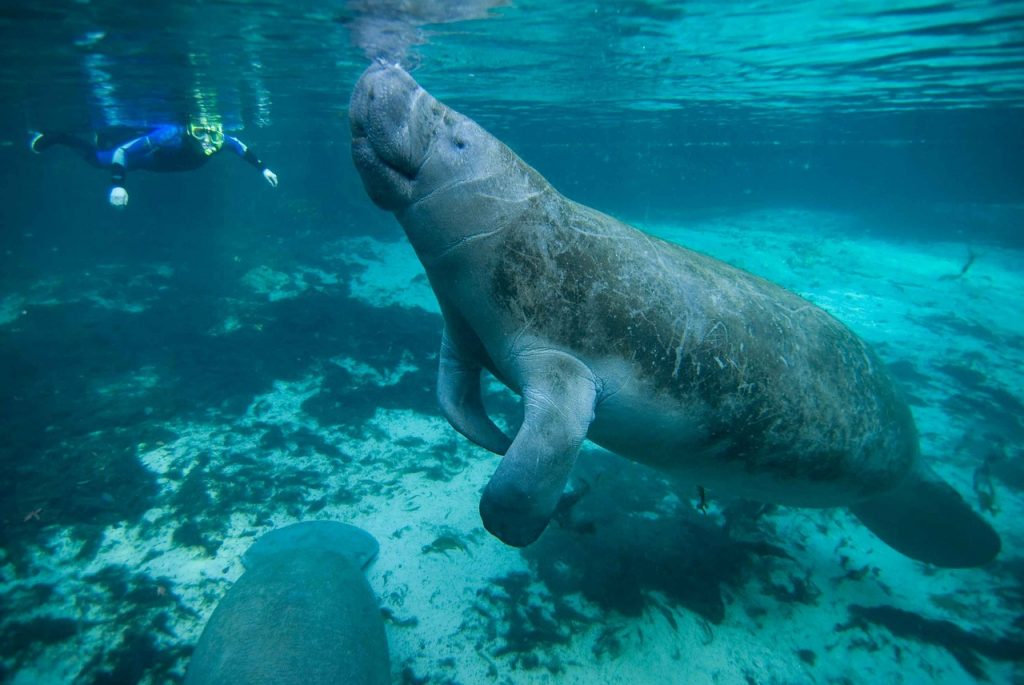 Enjoy your own private tropical island for a day
A short boat ride away from the beaches of Placencia is a small island called Ranguana, which is a private island only for day trippers and those who stay at the one hotel on the island.
You'll need to take a tour to get here, but once you do, you can spend all day snorkeling, kayaking, paddleboarding, or just lazing out in sun with a Belikin in hand on one of the most pristine beaches in Belize.
Where to Stay: Placencia has a really wide range of accommodation options, from budget to midrange to the astronomically expensive. My top pick for budget travelers is Andi Di Hows hostel; for mid-range, Southern Shores Cabanas; for luxury, Ellysian Boutique Hotel or Naia Resort & Spa.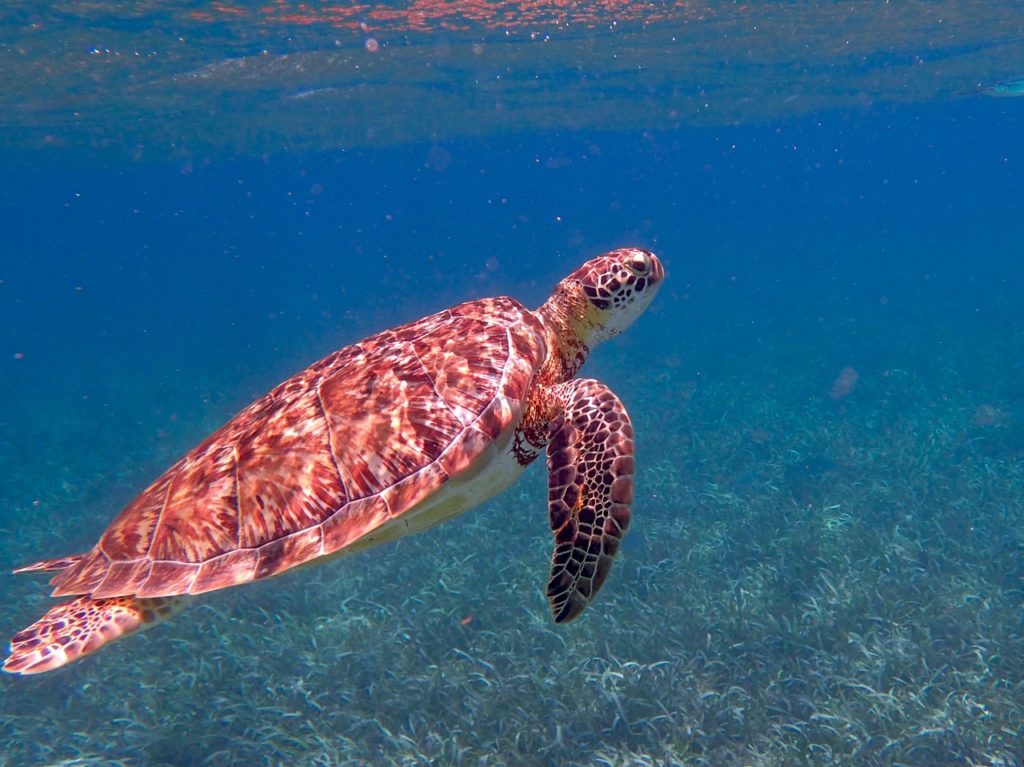 Eat some jerk chicken
Belize's national dish may technically be rice and beans, but jerk chicken is a strong contender. Originally from nearby Jamaica, Belize has taken on jerk chicken as one of its own and makes a mean – though slightly less spicy – version of it.
If you're on San Pedro, be sure to check out Robin's Kitchen for some of the best jerk I've ever eaten… and I used to live in the predominantly Caribbean neighborhood of Flatbush, Brooklyn (and got Jamaican takeout at least weekly) so I know my jerk!
If you're not a fan of BBQ jerk chicken (what's wrong with you?) you've got to at least try a Belizean curry!
Where to Stay: Jerk chicken is available everywhere, but I had some of the best at Robin's Kitchen in San Pedro just a few blocks from Victoria House. That said, you can find it virtually everywhere, but Robin's is the real deal, grilled in a steel drum over pimento wood!
Helicopter over the Blue Hole
The top Belize attraction for a reason – but it'll cost you!
If you want to see a good view of Belize's iconic Blue Hole, you're way better off flying over it than diving it.
People I spoke to who dove the Blue Hole said that they really couldn't see much of the Blue Hole from the boat, and that once they started diving, there actually wasn't much to see.
Honestly, I've heard some not-so-great things about diving the Blue Hole.
Apparently, some of the divemasters encouraged people to go beyond their PADI-certified limits — a big no-go in my book — and one girl got nitrogen narcosis and was feeling really ill and almost passed out underwater — a huge risk!
So if you do dive the Blue Hole, make sure you stay within your limits and go with a reputable company. Luckily, you have none of those risks – and a much better view – when you helicopter over the Blue Hole!
It is expensive as hell, but if it's on your bucket list or you're visiting Belize to celebrate a special occasion, it may be worth the splurge.
Check prices of a helicopter ride over the Blue Hole here (just be sure you're sitting down first!)
Explore the Mayan ruins of Xunantunich
While not quite as large or impressive as the ruins of Caracol, Xunantunich is still one of the best attractions in Belize.
Plus, it's a whole hell of a lot easier to get to from San Ignacio, which one of the best places to stay in Belize if you're looking for exciting day trips.
You can take a bus and then walk a mile or hire a taxi for cheap. The ruins of Cahal Pech are even closer, but not quite as exciting as Xunantunich.
I recommend visiting while you stay in San Ignacio, but if you're staying in Belize City and won't make your way into the interior of Belize, it's possible to visit on a day trip.
To do so, opt for this tour that combines Xunantunich, the Belize Zoo, and cave tubing through ancient Mayan caves – not bad for a day trip!
Where to Stay: Again, I'd suggest Bella's for backpackers and solo travelers, Maya Mountain Lodge for mid-range budgets, and Ka'ana Resort & Spa for blow-out luxury.
Visit a howler monkey sanctuary
Howler monkeys kind of sound like demons, but they sure are cute! If you want to connect with your primate kin while in Belize, check out the Community Baboon Sanctuary close to Belize City.
Note for my fellow pendants: there are no baboons here – that's apparently just the old local name for howler monkeys. Go figure.
Eight villages have worked together to preserve the ecosystem around the river and protect the howler monkeys in their natural habitats. You can take a tour or rent a car to go to the sanctuary.
Where to Stay: Tours leave from Belize City, but as I've said above, I'd recommend doing it as a day trip from one of the islands and taking the ferry into Belize City for the day. If you must stay in Belize City, Sea Breeze is affordable and felt secure.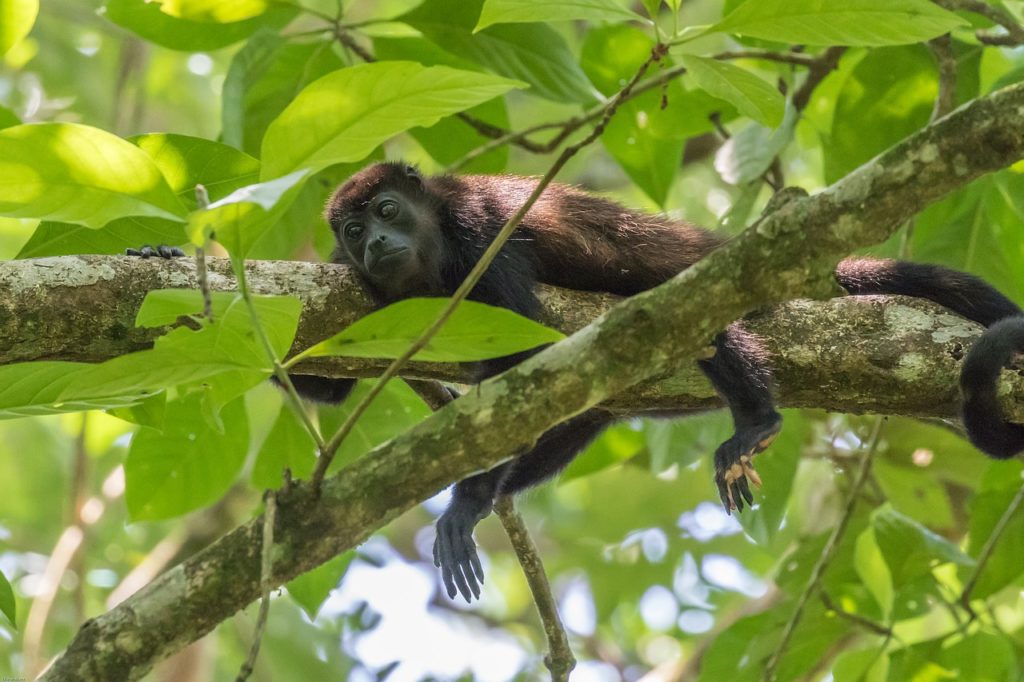 Scuba dive in one of the many reefs
If you're scuba certified, you need to plan a diving vacation to Belize! Ambergris Caye and Caye Caulker are home to several scuba shops which can take you to some of the best destinations in the area: Mexico Rocks, Hol Chan, and Turneffe Atoll are all fantastic dive locations.
Bonus: if you're in Hopkins or Placencia during the right time of year, you may even be lucky and spot some whale sharks!
Pro Tip: Not every travel insurance covers diving-related accidents, which can be incredibly expensive if not covered. One of the few plans I've found that covers diving accidents is the World Nomads Explorer Plan (the standard plan doesn't cover it). I don't ever dive without insurance.
Where to Stay: Anywhere on the coast has plenty of options, but I think Ambergris Caye has the best range of SCUBA operators. I organized snorkeling trips through Sandbar Hostel and received a discount for staying with them.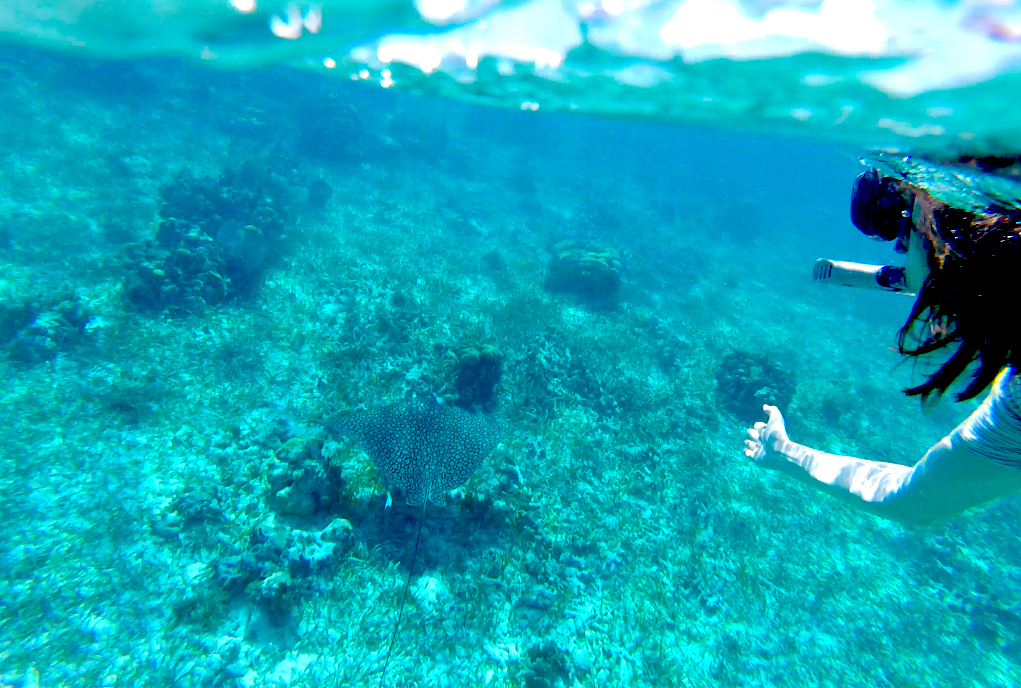 Stay in an eco-friendly jungle lodge
San Ignacio Belize is somewhat of a hub for eco-lodges. I stayed at Table Rock Jungle Lodge, which is almost entirely solar powered and 100% off the electrical grid (don't fear though — there is wifi, just not in your room!), and I absolutely adored it.
I mean, how many hotels can say they come with their own donkeys and that you're free to pick any fruit on their farm at any time (the staff will even give you free coconuts from their trees!).
You can also borrow canoes or tubes to coast down the beautiful Macal River nearby.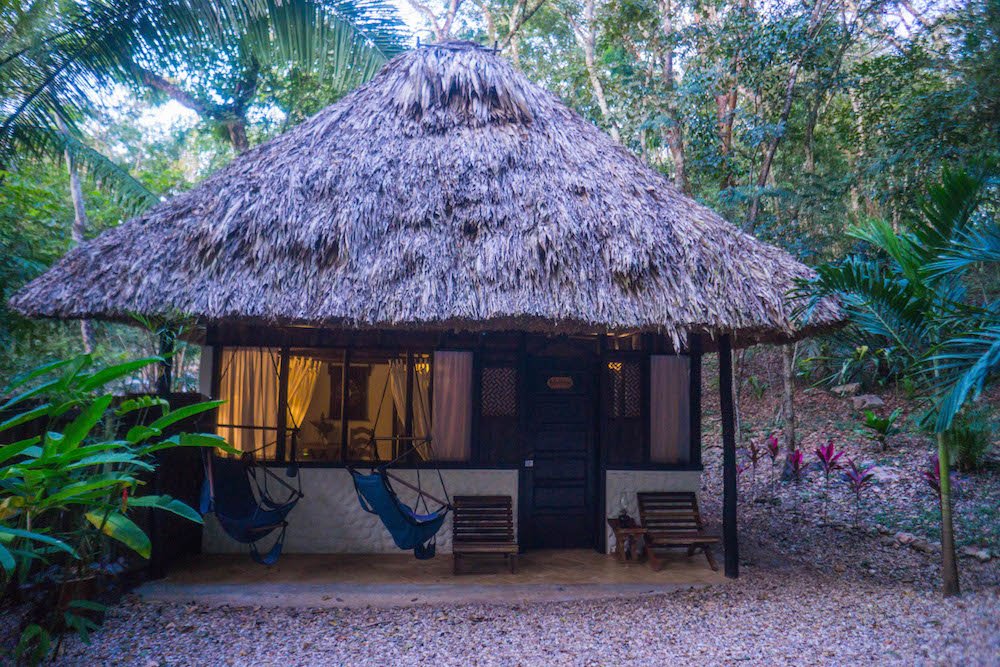 If you want a little more luxury in the jungle, there are a few higher-end options, with a higher price tag to boot.
Chaa Creek and Ka'ana are widely recognized as some of the most luxurious Belize jungle resorts. If you crave a little more glamor with your eco digs, check out one of those two options: Ka'ana or Chaa Creek.
Read More: 6 Most Incredible Eco Lodges in Belize (For All Budgets)
Play with ALL THE DOGS at Caye Caulker's only animal shelter
Okay, I'm probably the only person who thinks that laying around in the sand with a bunch of homeless dogs is an essential thing to do in Belize, but stay with me, here.
A sweet local guy named Kenny runs this humble little animal shelter that takes in and helps rehome dogs and cats in need of some TLC.
Caye Caulker Animal Shelter is entirely run by donations – so if you can, donate either your time to love on these dogs (or take them for a walk around the island) or a few extra dollars to help support Kenny's mission.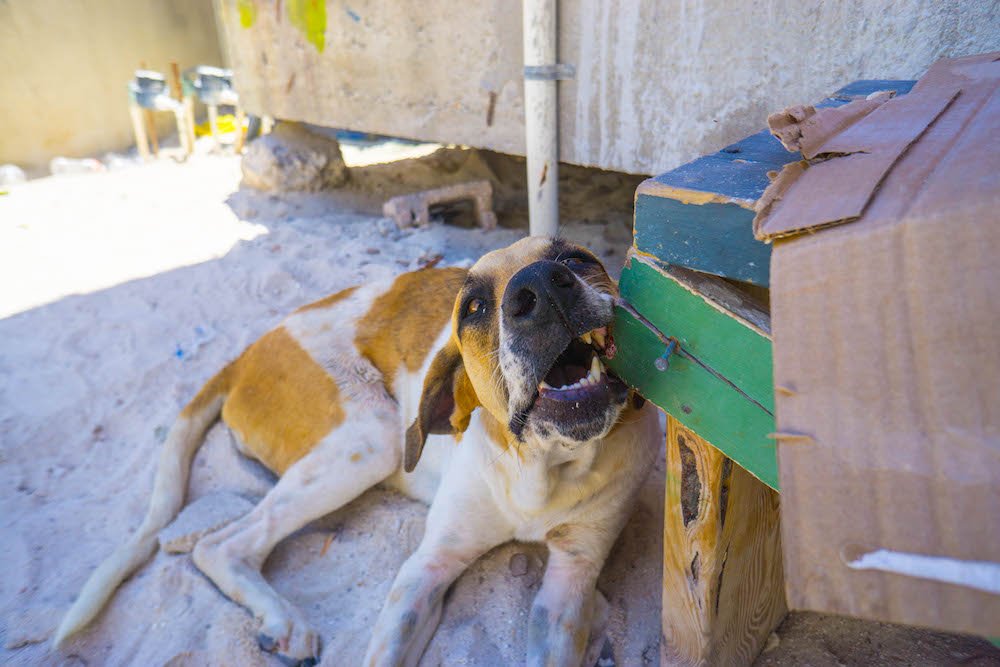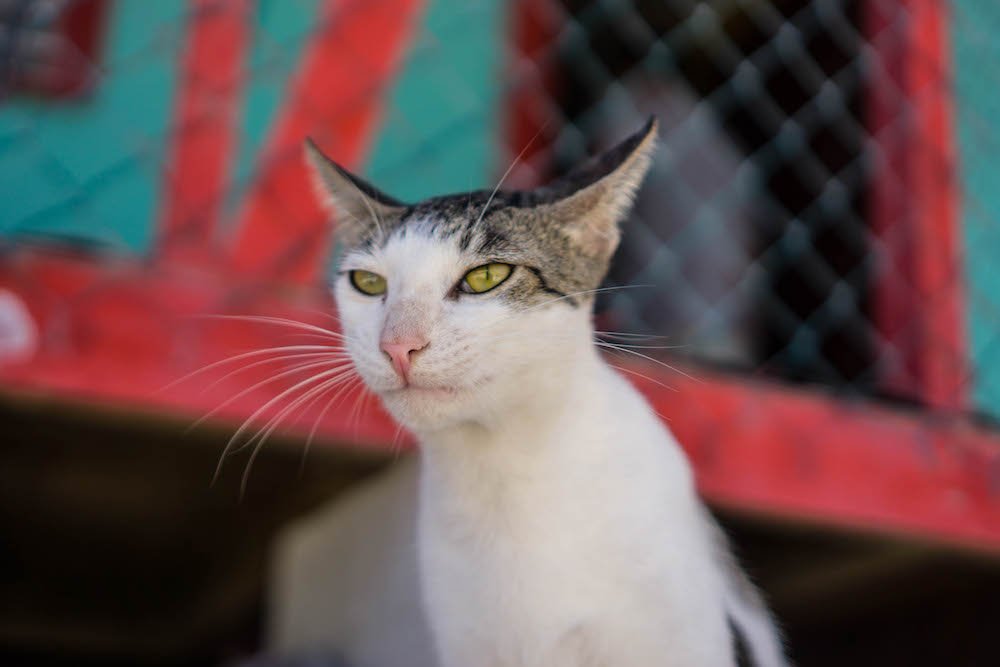 Pray to spot a jaguar in Cockscomb Basin
Did you know Belize is home to the world's only jaguar preserve?
These endangered beauties can be found if you're incredibly lucky in Cockscomb Basin (check prices for tours here), though I wouldn't count on a spotting — there are only 200 of them in this wildlife preserve spanning 150 square miles.
Still, countless other species call this protected area home, including other wild cats like the ocelot and the adorable jaguarundi.
For the less patient and less deep-pocketed: if you simply must see a jaguar, the Belize Zoo has a jaguar rehabilitation program that does excellent work.
I normally don't support zoos – I find them unethical and cruel – but the Belize Zoo is a notable exception as it houses only A) species native to Belize and B) animals who are not yet able to be released into the wild for health or socialization reasons.
No polar bears sweating in the humidity here – it's one of few truly ethical zoos in the world.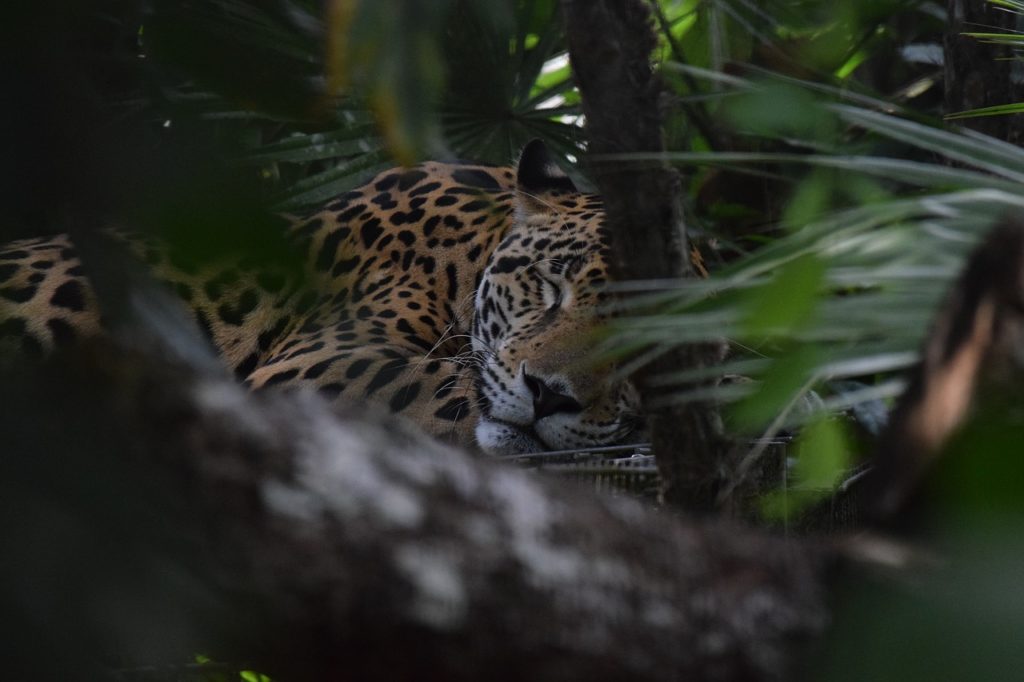 7 Things You Must Pack for Belize
I've written an entire Belize packing list but if you just want the essentials, here's what I think are the absolute essentials.
Mosquito repellent & after-care: Belize has a tropical climate with mosquitos year-round, particularly in the rainy season. Zika, dengue fever, malaria, and chikungunya have all been reported there. While there's no reason to cancel your trip on account of it, protect yourself with mosquito repellent (as a back-up, I carry around a few mosquito repellent wipes with me in my purse in case I forget to apply spray before leaving or that I can apply after swimming). It's also inevitable that you won't leave without a few bites, so bring some after-bite relief too (this is hard to find in Belize).
Full-size travel towel: This travel towel is full-size so it's big enough to use as a beach towel, thin enough to pack up super small for your luggage, and it dries super quickly in Belize's humid climate.
A guidebook: I use travel blogs a lot when I'm on the road but I also love having a guidebook to give me more specific, thoroughly researched information. Lonely Planet is my go-to guidebook and Lonely Planet Belize is no exception. I usually buy the Kindle version, but paper versions are also great fun to peruse.
Reef-safe sunscreen: If you are planning to do any water activities, such as diving or snorkeling or even swimming, please use a reef-safe sunscreen like this one. The active ingredients in sunscreen are killing off coral in huge numbers. The Belize Barrier Reef is the second largest in the world and is under threat. So please don't use normal, chemical-laden sunscreen in Belize's fragile ocean ecosystem!
Filter water bottle or Steripen: Belize's tap water is not drinkable anywhere in the country. I recommend traveling with a water bottle with a built-in filter that filters out nasty bacteria and viruses like this awesome LifeStraw bottle so you can reduce your plastic waste. Alternately, you can use a Steripen which sterilizes water using UV light. A great investment if you travel frequently and want to reduce your plastic bottle consumption!
GoPro: If you go snorkeling or cave tubing or ziplining, you're going to want a way to capture all of that action! A GoPro Hero 6 is currently the highest-quality option, but if you're on a budget, the GoPro Session is also an excellent choice. Be aware that you need to buy protective casing if you want to take either of these cameras diving. They are only waterproof to 10 meters, and you'll exceed that if you dive (most dives are at least 15 meters or so).
Finally, don't forget travel insurance! Whether you're scuba diving, caving, ziplining through the jungle or just relaxing on the beach, don't forget to purchase travel insurance! It'll protect you in case of accident, injury, lost luggage, theft, or any other disaster that could befall your trip. I have been a paying customer of World Nomads for two years and recommend them highly. I've included a way to get a free quote below.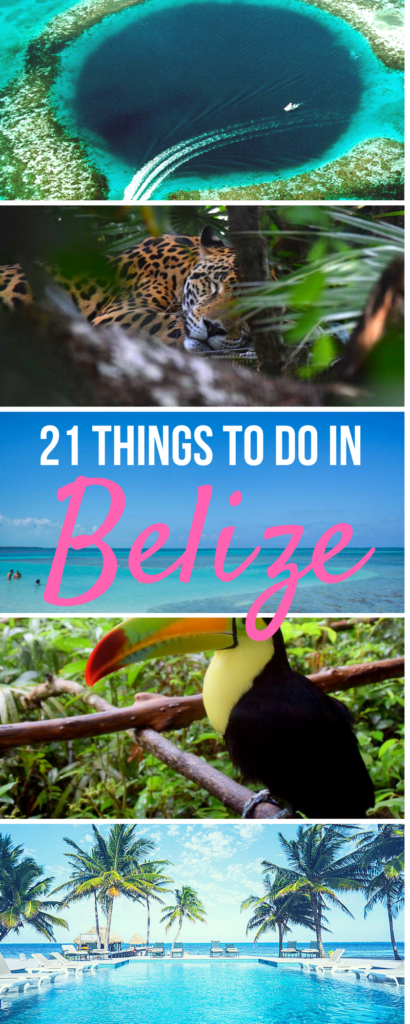 Allison Green is a former educator turned travel blogger. She holds a Masters in Teaching and a B.A. in English and Creative Writing. Her blog posts merge her educational background and her experience traveling to 70+ countries to encourage responsible, enriching travel. She has been a speaker at the World Travel Writers Conference and her writing, photography, and podcasting work has appeared in National Geographic, CNN Arabic, CBC Canada, and Forbes, amongst others. Now a full-time traveler, she has lived in Prague, Sofia, New York City, and the San Francisco Bay Area.