Switzerland just may be the most beautiful country in Europe, especially in summer. There's something about the way the mountains still glisten with snow even into the sunniest of summer days, the turquoise lakes — all of which are amongst the cleanest in the world — the fields of alpine flowers… it just goes on and on.
Whether you opt for a luxury rental in Switzerland or try to experience the country cheaply by staying in hostels (to which I say good luck — I paid a crippling $40 for a bunk in a hostel, an experience I hope to never repeat), the best part is that many of the most stunning views in Switzerland are completely free!
In collaboration with Swiss Travel System, I obtained a 8 day Swiss Travel Pass to explore the country as thoroughly as I could with limited time. I've compiled a list of some of the most scenic places in Switzerland to help you plan the best stops for sightseeing in Switzerland by train. Rather than just give the usual Switzerland tourist spots, I've tried to show some more off the beaten path towns that are even more scenic than the cities.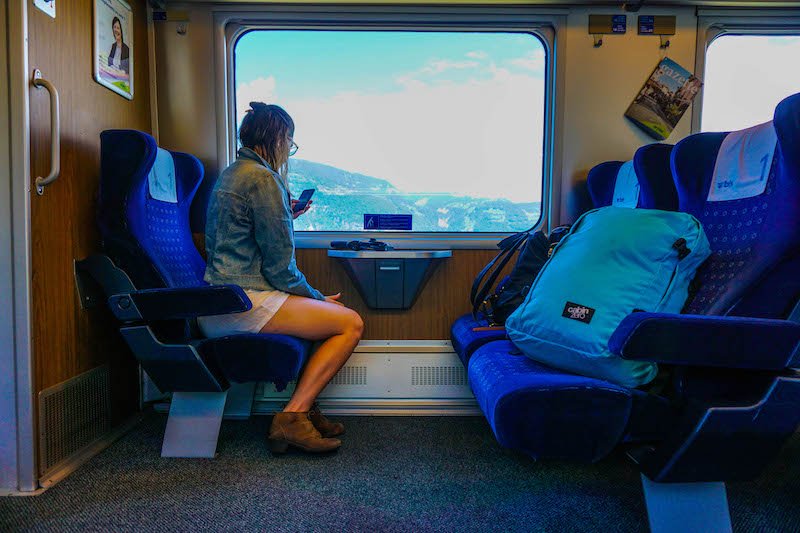 Swiss Travel System offers a variety of different travel passes for different budgets and trip durations. Starting at 216 CHF for a 3 consecutive day 2nd class pass, there are also 4, 8, and 15 day passes, offering more value the longer you stay. There are also flex tickets where you can travel 3, 4, 8, or 15 days of your choice within a one-month period if you're more into slow travel. To see a full breakdown of ticket choices and prices, check out their website here.
Plus, if you're under 26, you're eligible for an additional 15% discount! Oh, to be young again….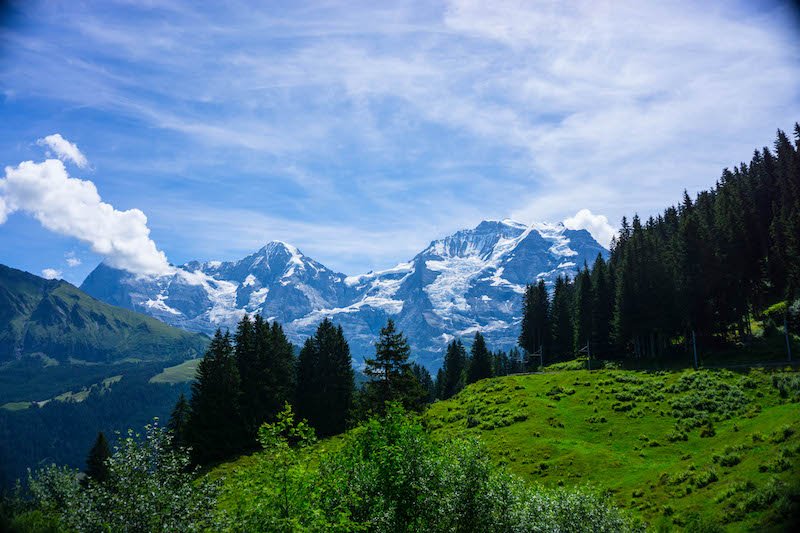 Most Scenic Places in Switzerland
Montreux and Lac Leman
Montreux is a normally quiet town on Lac Leman near Geneva that pops off for two weeks each year when the Jazz Festival (and 200,000+ visitors!) come to town. Try to line up your time in Montreux with the Jazz Festival, when tons of musical acts (not just jazz) come to town and street food is available all up and down the main lakeside promenade. Or you can grab some food from the local Coop, take advantage of the open container laws, and have a lakeside picnic while buskers entertain you before the main acts at night.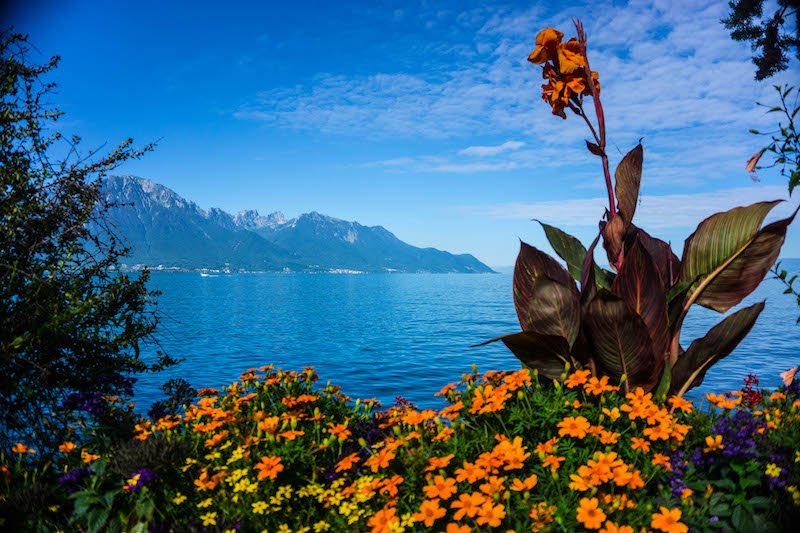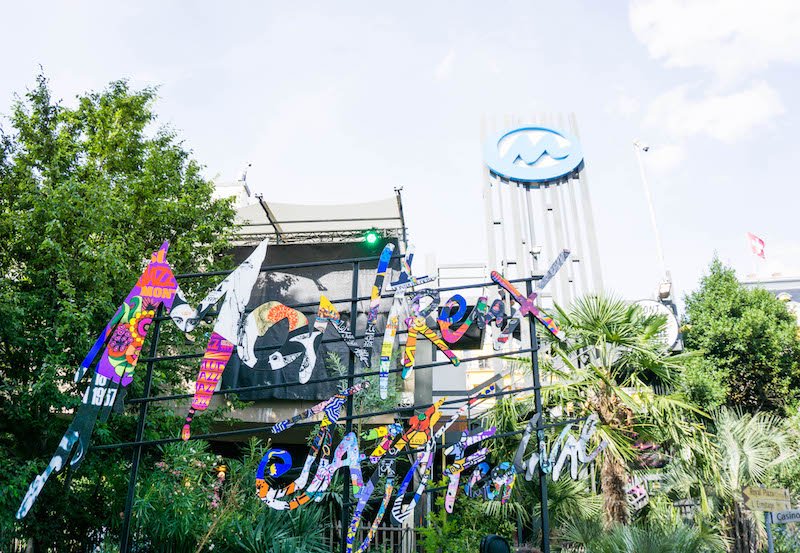 But if not, there's still plenty to do in Montreux to experience the beauty of Switzerland. Montreux is home to the stunning island Chateau de Chillon, a castle that dates back to the 11th century and which has been marvelously kept up over the centuries.
It's certainly one of the most scenic places in Switzerland with stunning lake and mountain views framing the turrets of the castle. Entrance is 12.50 CHF (about $13) but entrance is included with your Swiss Travel Pass if you have one – a great tool for sightseeing in Switzerland!
Check out hostels in Montreux (I recommend Youthhostel)
If time (and weather) permits, you can also take the scenic train up to Rochers de Naye for an aerial lake view. Normally 70 CHF, if you have a Swiss Travel Pass you can make the journey for a much better 26 CHF roundtrip, as the first leg of the trip is included and you get a 50% discount on the second part of the trip.

Lauterbrunnen Valley and surrounding towns
Lauterbrunnen is an adorable, typically Swiss town nestled in a mountain valley famed for being home to 72 waterfalls — two of which are prominently but casually hanging out in the center of town like it's no big deal. It's definitely one of the best villages in Switzerland with super traditional architecture and flower boxes.
Just 20 minutes from Interlaken, Lauterbrunnen is an oasis of calm with tons of opportunities for hiking if you're feeling tame and all sorts of adventure activities if you're keen to get your adrenaline pumping – there's tons of things to do in Switzerland in the summer and Lauterbrunnen is one of the best bases to experience it from!
Check out hostels in Lauterbrunnen (I recommend Schutzenbach)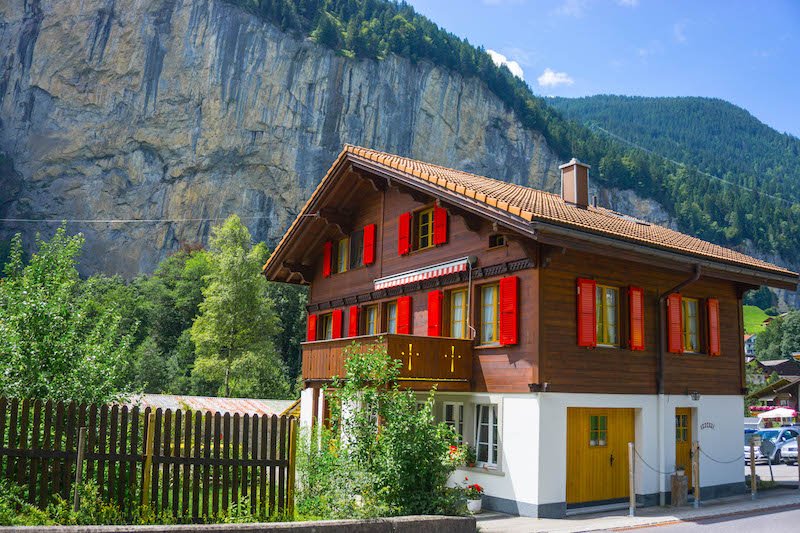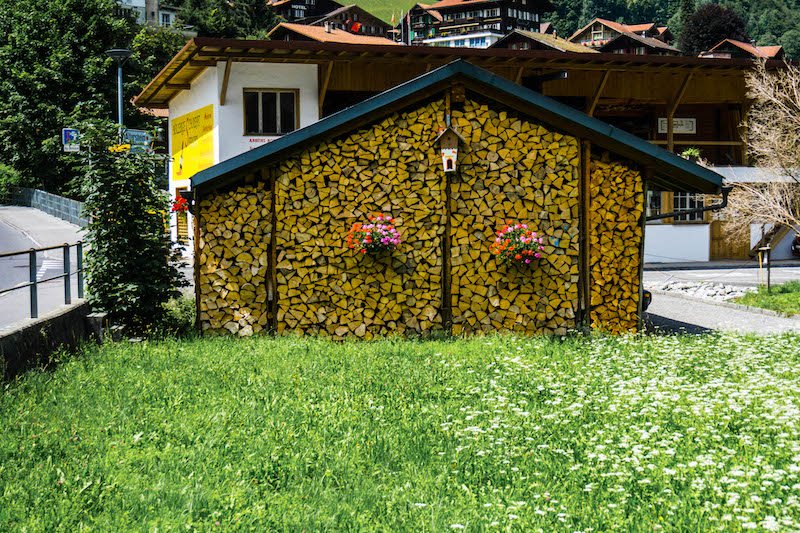 Be sure to take the cable car and scenic train up to Mürren via Winteregg for stunning mountain and valley views — complete with lots of Swiss cows (and cowbells!). Afterward, you can either hike down to Gimmelwald or take a cable car. When in Gimmelwald be sure to check out the Honesty Shop — Europe's first village store based entirely on trust.
No shopkeepers or cameras — just trust, and it works perfectly. For this jaded New Yorker, it was actually a bit of an emotional experience to see this shop in action.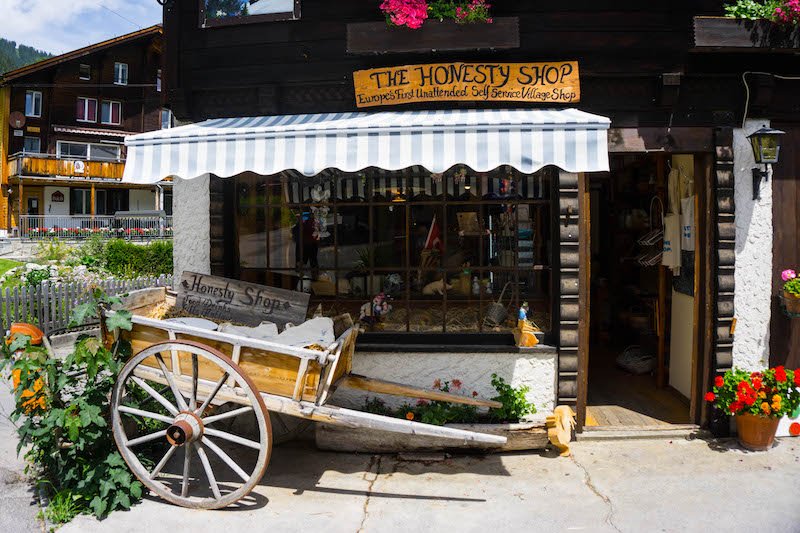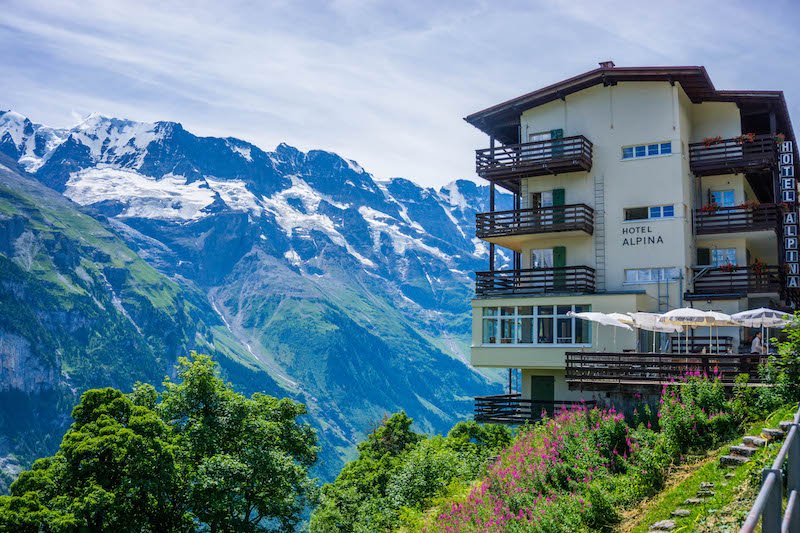 Finally, be sure to check out the insanely powerful Trümmelbach Falls in between Lauterbrunnen and Stechelberg. It's a series of 10 glacial waterfalls which tumble INSIDE of a mountain, which has been carved out by both nature and man so you can see the insane power of the melting glacial water at work.
This is no dainty, Instagrammable waterfall — it's sheer force and power, and an absolute sight to behold.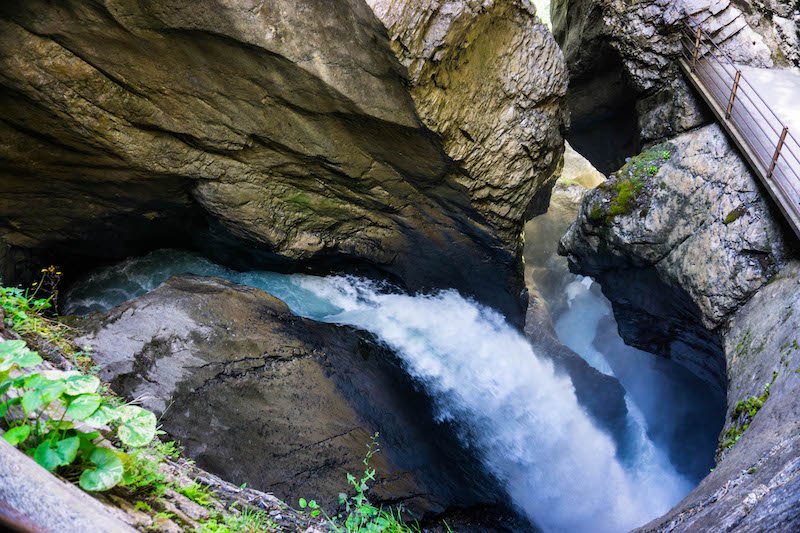 Schynige Platte
When in Lauterbrunnen or nearby Interlaken, you simply must take the scenic train up to Schynige Platte alpine garden departing from Wilderwil. The scenic railway will take you up a hill to incredible views of Lake Thun and the even more stunning turquoise Lake Brienz.
You end at the top of a mountain with views of the three of the tallest peaks in the Jungfrau region – Eiger, Mönch, and Jungfrau herself. The three mountains on one side; the lakes on the other… is this any wonder it's one of the most scenic places in Switzerland?
Check out hostels in Interlaken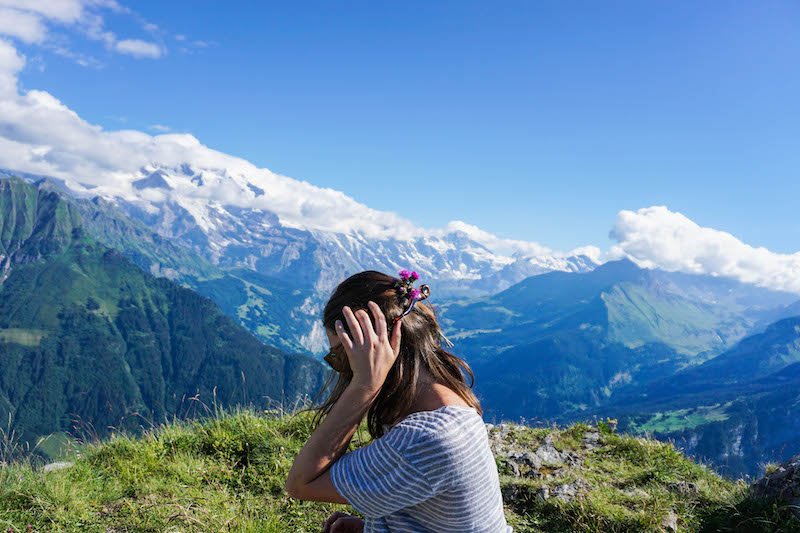 Up at the top, you can enjoy a ton of different hiking trails of mild to moderate difficulty. There's a kiosk selling surprisingly affordably priced coffee, wine, and beer, as well as a restaurant if you really feel like splashing out and getting fancy. The best part? A return trip to Schynige Platte is 100% included on your Swiss Travel Pass, making it one of the best places to visit in Switzerland in the summer.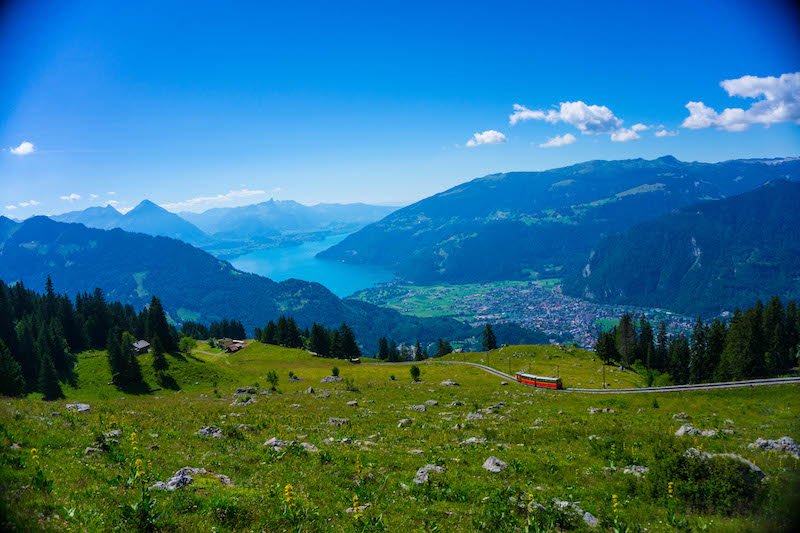 Lake Lucerne and Mount Pilatus
Probably one of the most fun things I did in Switzerland was take the steamer boat across Lake Lucerne to Alpnachstad then the cogwheel railway up to Mount Pilatus at 2073 meters. The cogwheel railway up to Mount Pilatus is literally the steepest in the world, with a staggering gradient of 48% incline!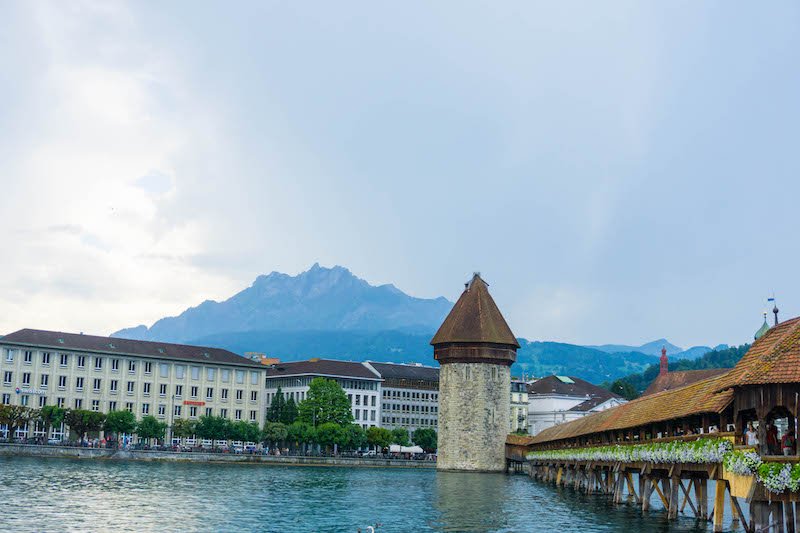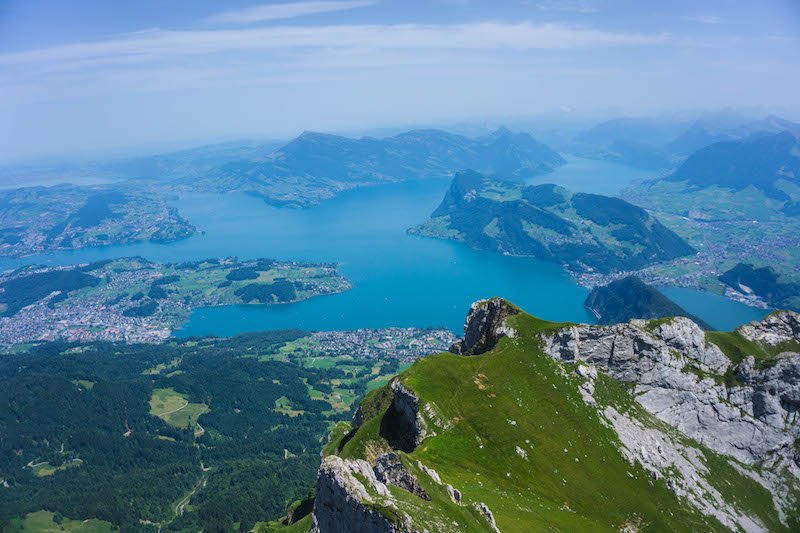 You can get some stunning views over Lake Lucerne from the top of Pilatus, do some hikes through alpine flowers, see the adorable mountain ibexes who call it home…. then go back down to Lucerne via cable car and bus. 4 distinctly different modes of transit in one day, all included on your Swiss Travel Pass — all running with insane efficiency. Switzerland, you make my OCD heart very, very happy.
Check out hostels in Lucerne (Lion Lodge is OK, not great!)
Zermatt and the Gornergrat
Zermatt is one of the biggest Switzerland vacation spots. It's rightfully famous for the glimpse of the Matterhorn's famous silhouette which you can see from certain angles within the town. On a sunny day, the peak is clearly visible – other days, the Matterhorn shrouds herself in clouds, which makes sighting her even more majestic when it finally happens.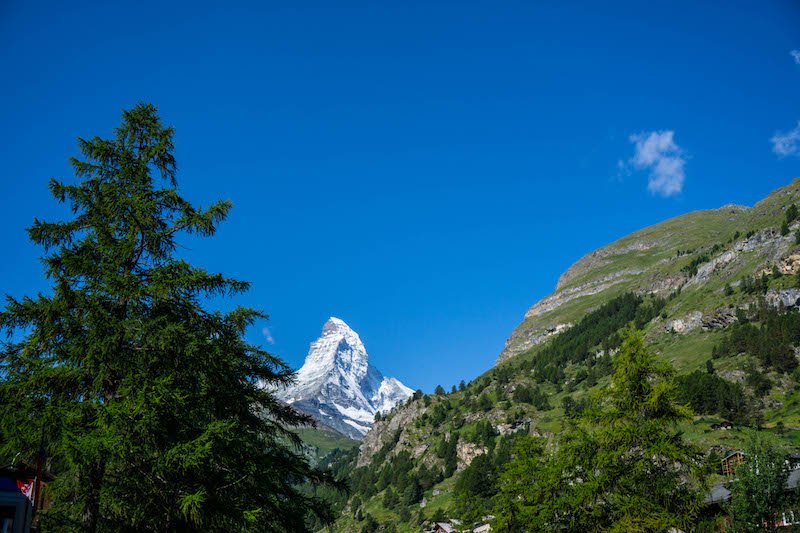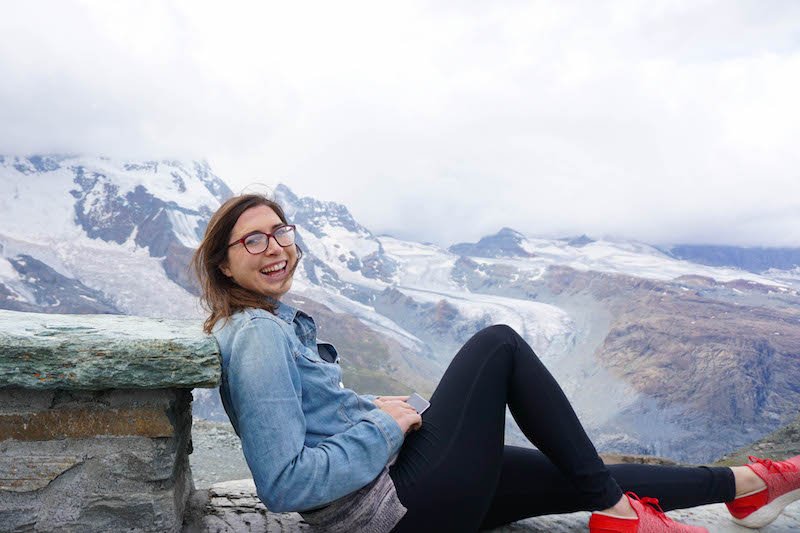 When you have a good weather day, it's definitely worth it to go up to the Gornergrat station on the scenic railway. I took three mountain railways while in Switzerland and the Gornergrat was definitely the most awe-inspiring. As in, I almost wanted to weep when I saw the Matterhorn peeking from behind the clouds on my last day in Zermatt.
The Gornergat is not 100% included with the Swiss Travel Pass, but you'll get a 50% reduction on the return ticket price of 94 CHF (for a total cost of 47 CHF, an insanely good deal for Switzerland).
Check out hostels in Zermatt (I recommend Matterhorn)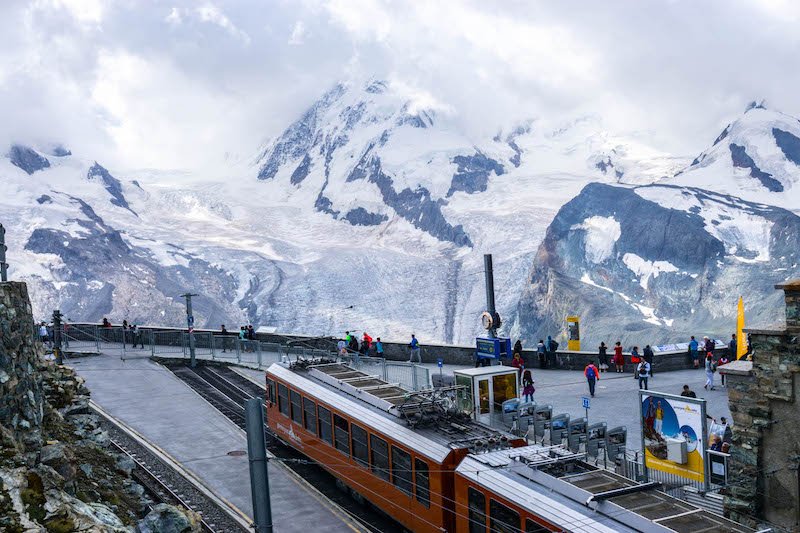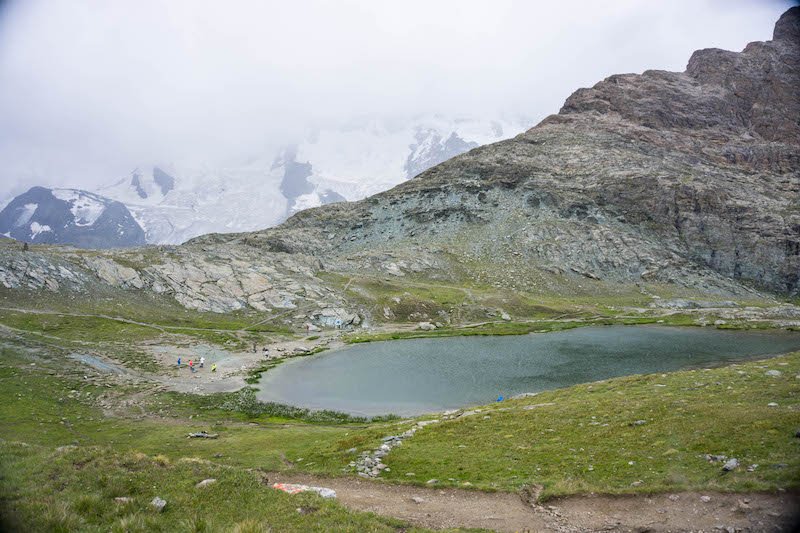 Be sure to stop at Rotenboden for stunning views of one of the many alpine lakes dotting the region — if you're lucky, you may get a glimpse of the Matterhorn hanging out reflected in the Riffelsee.
Nendaz and the Valais region
The Valais region is famed for its wines, cheeses, and mountains — literally three of my favorite things. Virtually everywhere in the Valais is stunning, but the beautiful mountain town of Nendaz is a fantastic place to enjoy scenic mountain views and traditional Valaisianne cuisine and culture.
I'll be writing a full post on Nendaz shortly as I spent a week there, but for now, here are some pictures to tide you over and convince you that this is one of the places you absolutely must visit while in Switzerland.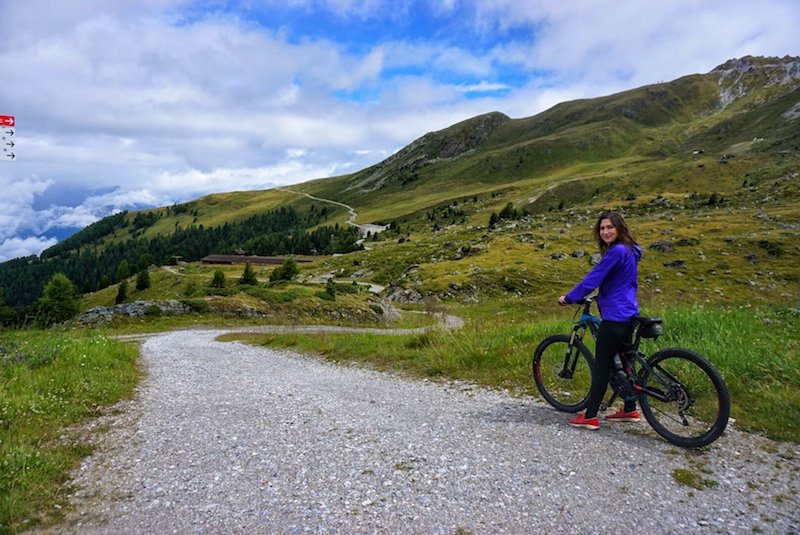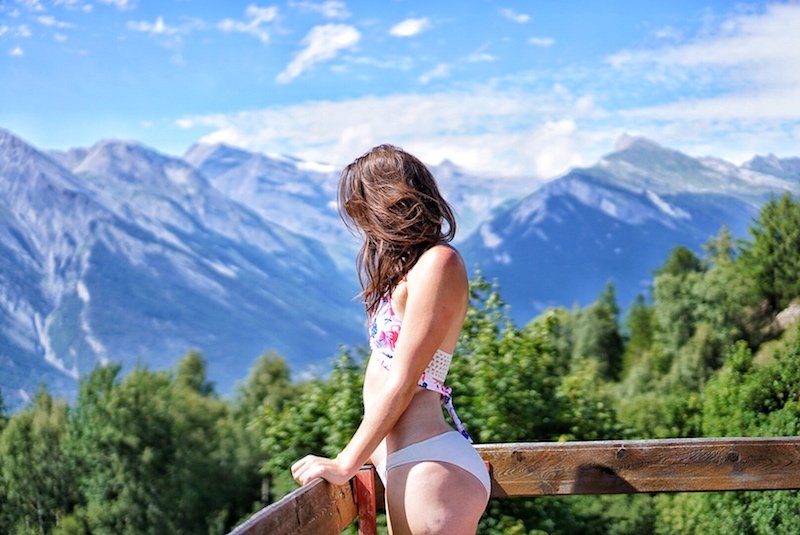 Note: This post was written in collaboration with Swiss Travel Pass. I received an 8-day travel pass for train travel in Switzerland while writing this post. All opinions are my own, as always.