If you've been planning your Italy trip for a while now or if you're really into Italian food and wine, you've almost certainly heard about Tuscany and the impressive varieties of wines produced in the area.
Considered among the best wines in the world, Tuscany is a heavy-hitter in the world of Italian wines.
When spending time in Florence, do not miss the chance to try a sip (or thirty!) of the local vintages.
But planning a Tuscany wine tour on your own can be confusing.
For one, their websites aren't exactly the most user-friendly, and language barriers when making calls to reserve tastings can be an issue.
For another, there are so many wineries spread out across such a wide region that it can be impossible to do without a car (which then begs the question — who has to drive?)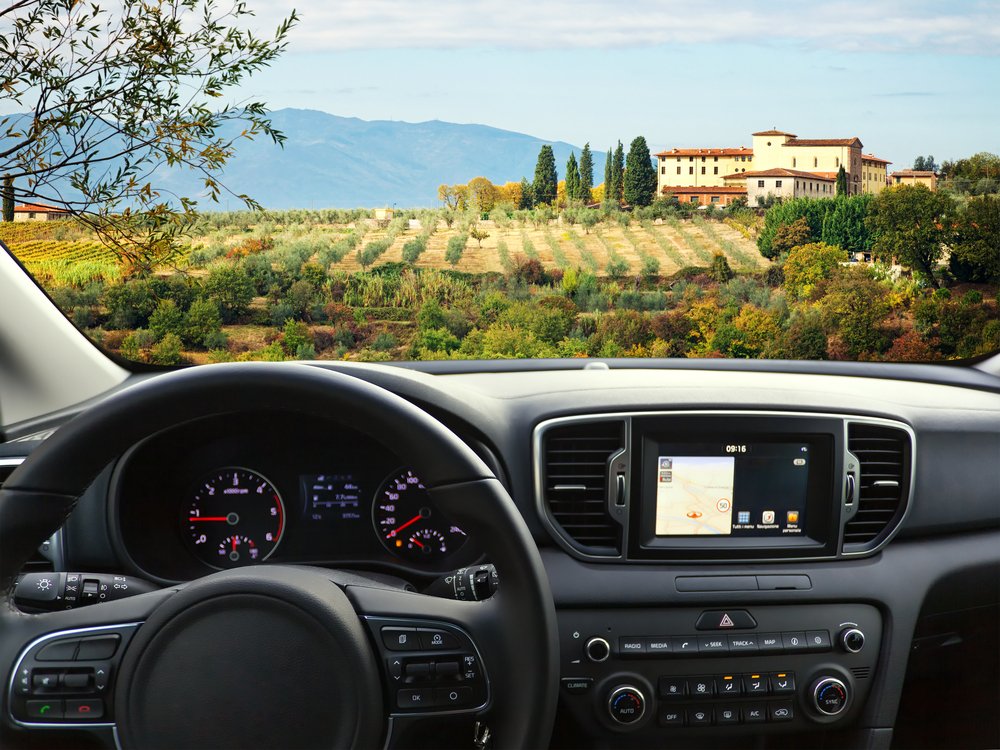 Note: This post contains affiliate links, which means I may receive a small commission if you purchase something through one of these links. Thank you for supporting the free content on this site! For more information on affiliate links and cookies, see my disclosure page for more details.
While you can certainly dedicate several days to exploring Tuscany (like I've outlined in this 5 day Tuscany itinerary), not everyone has that time in their schedule.
If time is short, going on a wine tour from Florence can be one of the better ways to explore the wine scene of Tuscany — and leave that car rental behind, so you can have a designated driver along the way, of course!
Here are some of the best Tuscan wine tours from Florence that are worth your time.
So be sure to save a day of your Florence itinerary pulling yourself away from its many museums, churches, and landmarks as you get to know its wine and gastronomy!
This is one of the best Florence day trips you can do, so make sure you save time for it.
If you want to experience both Florence and Tuscany, I suggest doing a day trip of the wineries from Florence, then chilling out in the Tuscan countryside and visiting some of its towns — perhaps staying in a pool villa like one of these ones!
This post was written by Gabi Ancarola, a travel blogger who lived in Italy for 10 years before moving to the island of Crete. In addition to blogging, Gabi is a licensed tour guide who organizes food and wine tours as well as sightseeing excursions. Enjoy her knowledge of Tuscany as well as her wine expertise here! This post was updated on September 15, 2023 to ensure all the tours are active.
Our Top 3 Picks for Tuscany Wine Tours from Florence
Vintage Fiat Tuscan Winery Tour
✔️ Get driven through Tuscan backroads in a vintage Fiat 500
✔️ One winery visit with tasting, Tuscan lunch, and olive oil tastings
Wines of Tuscany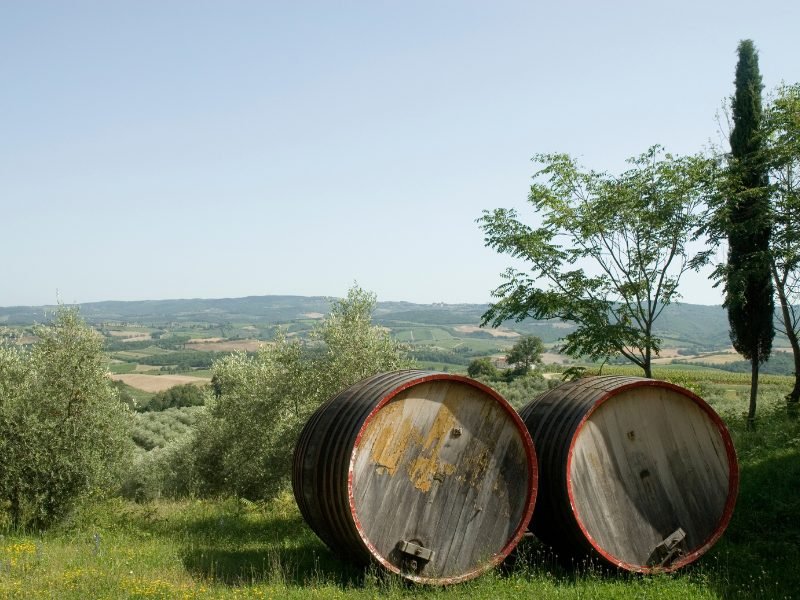 Before we get into all the best wine tours from Florence, let's brush up a bit on the wines you can expect to see on a trip through Tuscany.
Here's a quick glimpse into some of local varietals and historical background that define Florence's refined wine panorama.
As you may have already read about in my article about Florence, the city has a long, remarkable history spanning from the Roman Empire well into modern times.
Vineyards were planted in the region as far back as Ancient Roman times.
However, it was during the Middle Ages and the Renaissance, in the surrounding fields of Florence (what today is the region of Tuscan wine country), that winemaking became a solid and storied tradition.
As years went by, it eventually evolved into a prestigious industry and a trademark of the region.
Florence was not only the cradle of the Renaissance with its plethora of churches, palaces, and culturally significant paintings and sculptures.
It was also the birthplace of the noble Sangiovese grape, one of the most famous varietals in Italy.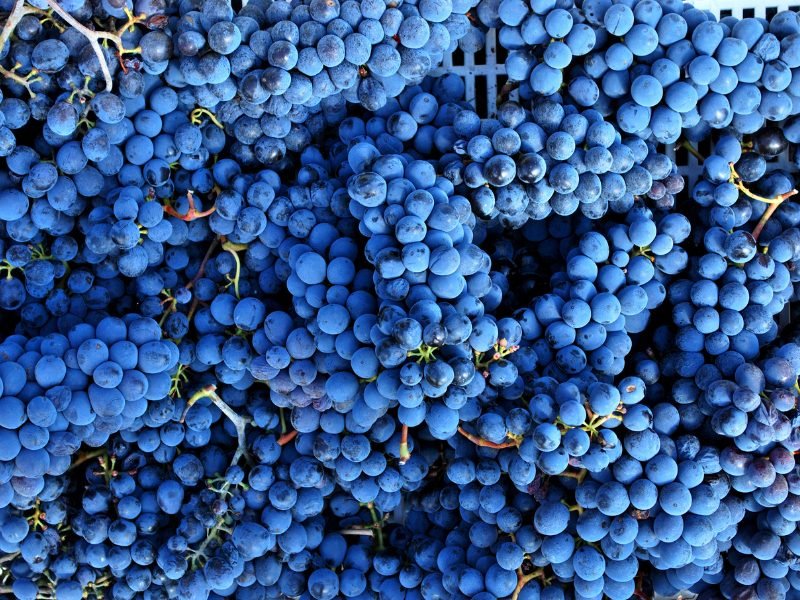 The Sangiovese grape has grown for centuries on the lush rolling hills of the region, populated by hundreds of vineyards and olive groves.
There are several wine areas in Tuscany. The most famous of all is Chianti, also classified as the oldest wine region in the world.
Some other important wines you will be able to try in the area are the magnificent Chianti Classico, the Nobile di Montepulciano, and the Brunello di Montalcino.
You can also learn all about the Super-Tuscan wines while sipping your way through the scenic local vineyards.
It's a bit of a crash course in wine education, with thankfully no test at the end.. though you will likely crash after your wine tasting tour!
Chianti Region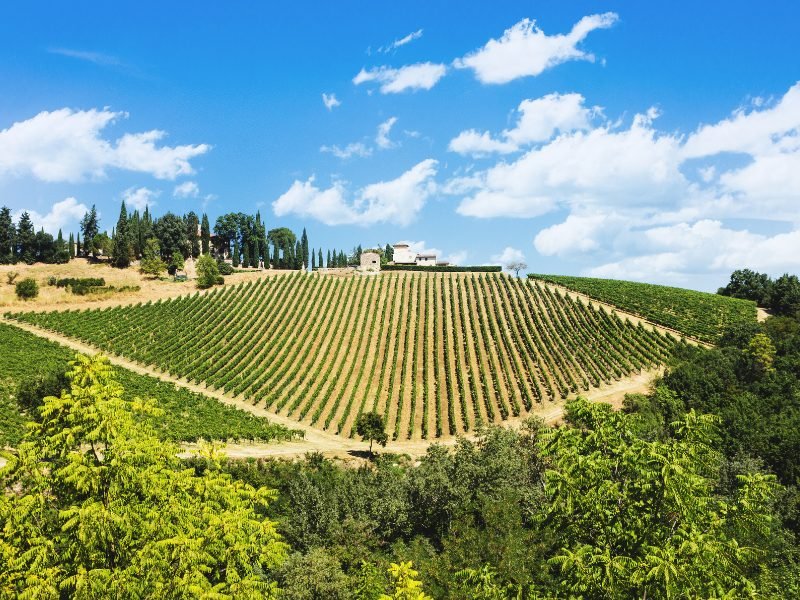 Arguably the most important, famous, and remarkable wine region in the country, the boundaries of Chianti were defined back in the 16th century by the Grand Duke of Tuscany.
Amongst its beautiful green hills, dozens of vineyards give life to Sangiovese, a grape variety that offers all the favorite characteristics of a red wine: boldness, fruitiness, and structured tannins.
Head here to visit several important wineries, taste a glass or two of the spectacular Chianti Classico, and be amazed at the gorgeous views and soft magical light of this quaint area.
You simply can't miss doing a Chianti wine tour while you're in the region.
Montepulciano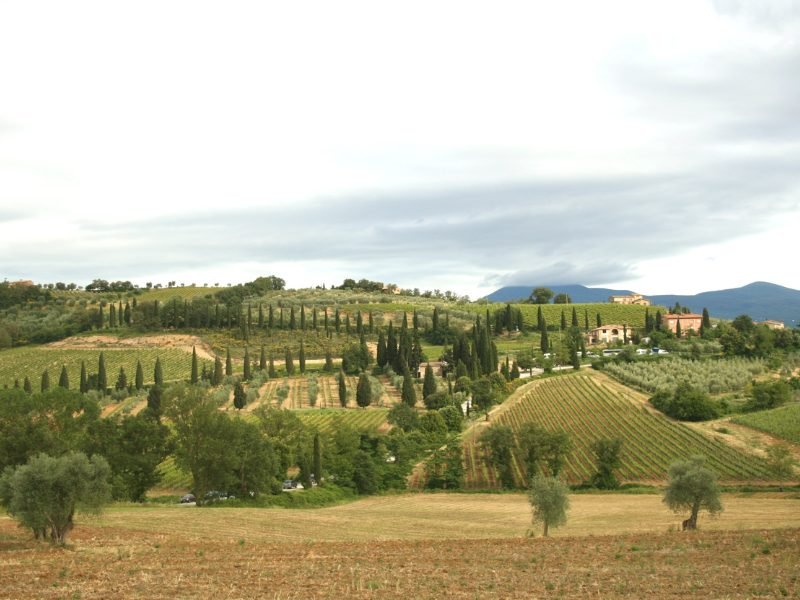 Known for its Nobile di Montepulciano (which should not be confused with Montepulciano d'Abruzzo, a well-known wine from another Italian region), Montepulciano is a red DOC wine.
It is not a single varietal but rather a blend. It is primarily made from Sangiovese grapes blended with Canaiolo Nero and other grape varieties.
This full potential of this wine benefits from at least one year in a barrel and a total of two aging years (three aging years make it a Riserva wine).
Montalcino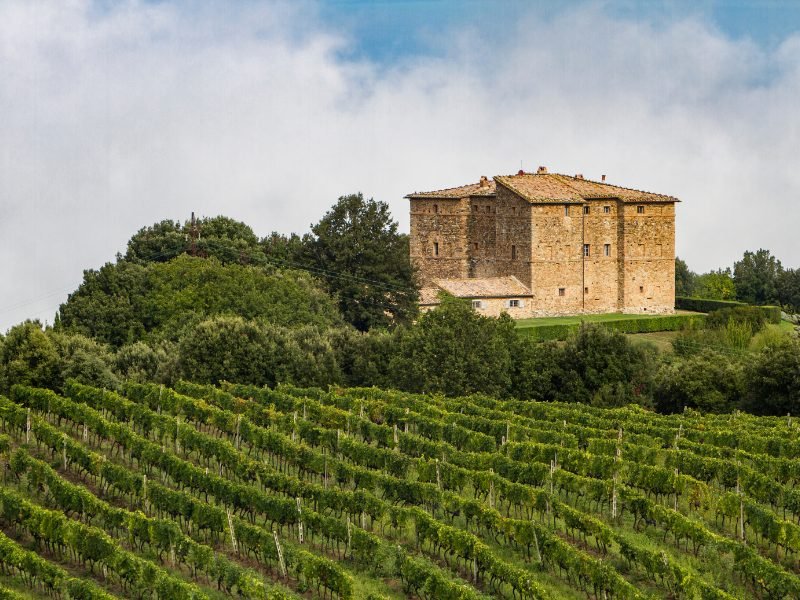 Moving along towards the province of Siena, Montalcino is a beautiful medieval hill town as well as another impressive wine region of Italy.
Montalcino is the place where one of Tuscany's best aging wines, Brunello di Montalcino, is made. It typically requires a minimum of two years in a barrel.
The Super Tuscans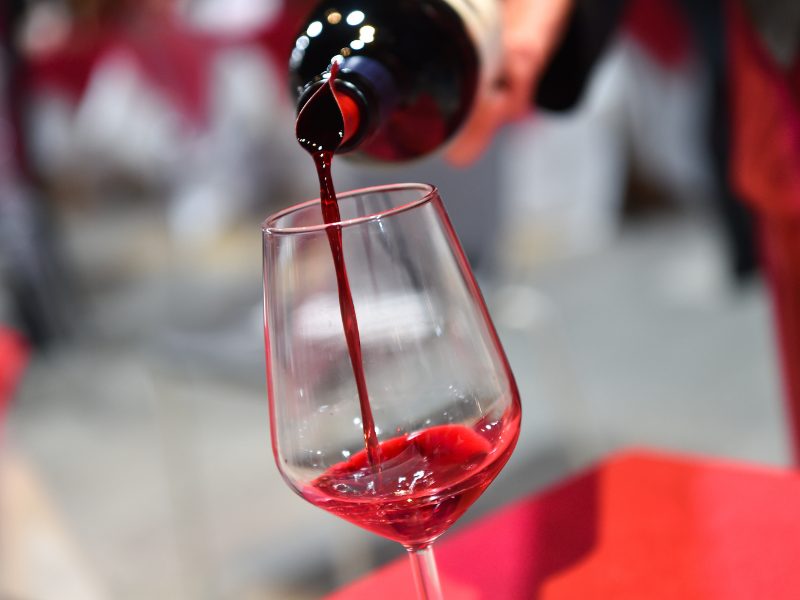 Although Chianti is usually the first wine that comes to mind when thinking about Tuscany, the area has been growing a name and reputation for a different type of wine… one that wasn't always so respected, known as the Super Tuscans.
But what even is a Super Tuscan?
A Super Tuscan is a style of wine more fruity and powerful than Chianti.
It blends popular international grape varieties, such as Cabernet Sauvignon or Merlot, with local varietals like Sangiovese.
The result is a wine with lower acidity while maintaining French oak flavors (vs. Chianti, which requires aging in Slovenian oak casks) and robust tannins.
These slightly rebellious wines (considered DOC rule-breakers), are now known as part of the category IGT (which can be roughly translated as Typical Geographic Indication).
They have become a prestigious category of their own, often competing with renowned Italian varietals and even wines from prestigious French vineyards!
Independent Wine Tasting or Wine Tours from Florence?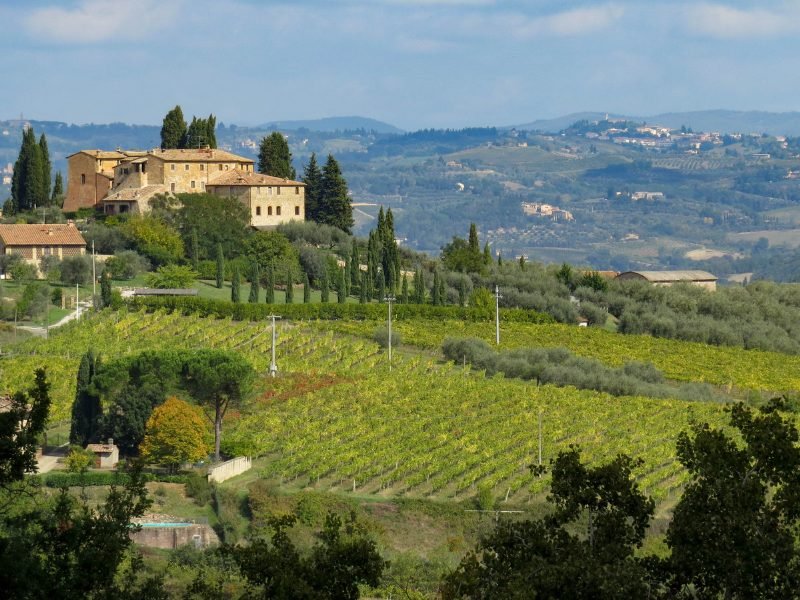 It's hard to go wrong renting a car in Tuscany and driving your way through the inspiring Tuscany hills — you'll undoubtedly get lost once or twice, not that you'll mind with the views.
However, you won't always have enough time to visit many places on your own, and – more importantly – drinking and driving are heavily fined in Italy, for good reason.
The best piece of advice that I can give you is to join one of the many wine tours, which allows you to visit multiple wineries and old towns in a single day on one of these easy Tuscany wine tours from Florence.
A guided tour may not sound as romantic as zipping from winery to winery on the back of a Vespa or in your own little Fiat… but it's easier, more convenient, and a lot safer.
This way, you'll be able to taste as many wines as you want without being unsafe when it comes to driving back to your hotel when the day is over… or making an unlucky person in your travel party the designated driver!
Pro Tip: If you do decide to rent a car in Tuscany and have a designated driver plan in place, I suggest booking your rental car through Discover Cars — they search over 500 car rental companies, including smaller local ones, to find the best price for your rental!
Best Wine Tours from Florence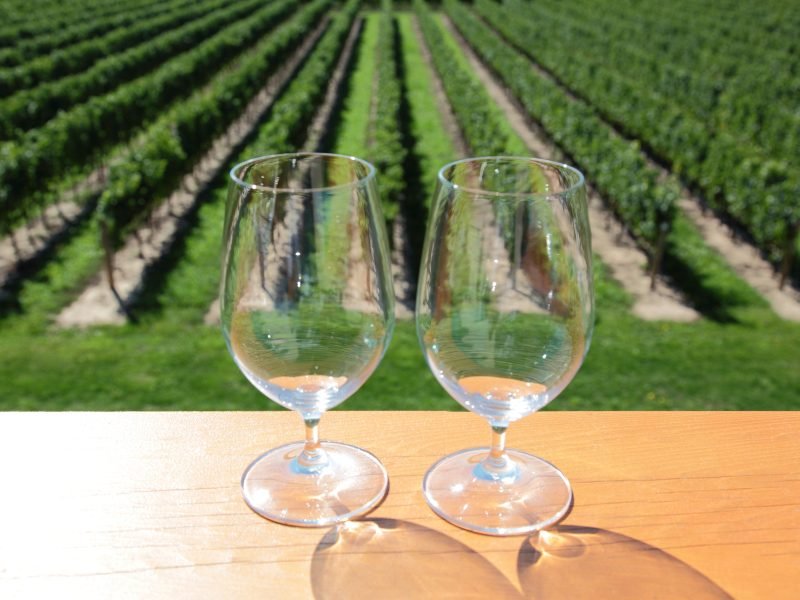 According to your taste, your budget, and the available time you have, you can choose whatever tour from Florence best suits your style.
You'll find everything from full-day tours with a visit to a medieval town, brief sampling tours, vineyard tours, and even tours with visits to two or three wineries in a day with a three-course meal included!
All these Tuscan wine tours include pick up, drop-off, a tour guide to teach you all about the wines of Tuscany, and of course… samples of several different wines included!
Best Budget Wine Tour: Chianti Wineries Tour with Food & Wine Tasting from Florence is a half-day experience that takes you to two wineries in the Chianti Hills.

During the trip, you will meet local winemakers, walk through stunning vineyards, and sample local wines and other gastronomic goodies such as cheese, olive oil, and balsamic vinegar.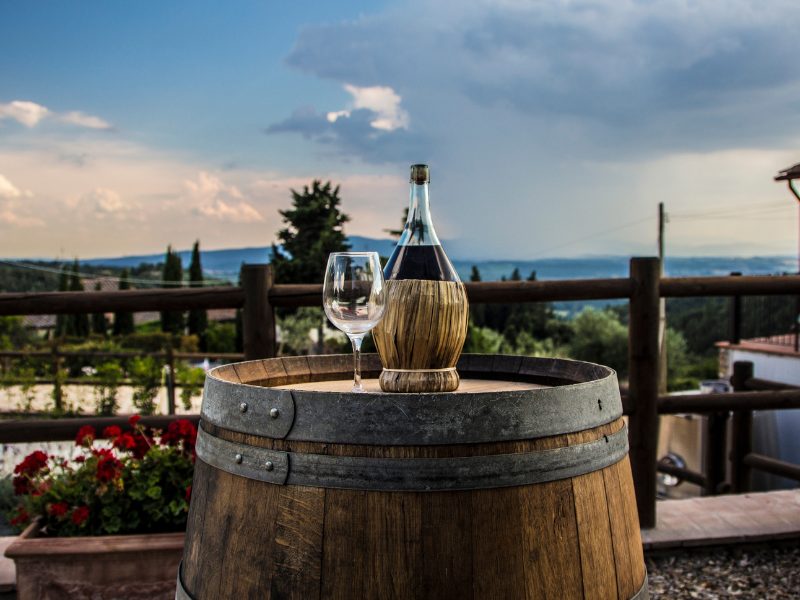 Best Small Group Tour: Tuscany Wine & Food Tour with Guide from Florence is an intimate experience that takes you to visit three wine estates and their wine cellars and taste several wines as well as local olive oil and high quality balsamic vinegar.

After, you will enjoy a fresh lunch of authentic Tuscan specialties and visit not only the idyllic Tuscan hills and vineyards, but also lesser-known Tuscan villages.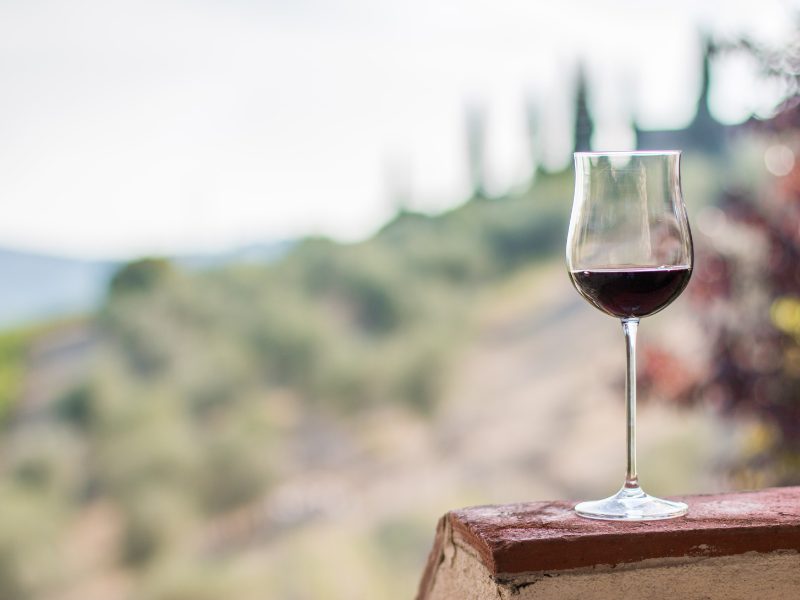 Best Wine Tour for Younger Travelers: Tuscany Wine Tasting Full-Day Trip from Florence is a full-day wine tour to the Tuscan countryside, open to all ages but particularly geared toward independent travelers aged 18-35.

During the day you can socialize with other travelers while exploring the beautiful Chianti landscape and sampling delicious traditional wines.

This is a fun experience, with stops at the medieval walled hill town of San Gimignano as well as a wine tasting school to learn how to recognize different flavors and develop your palate so you can be the wine snob you've always wanted to be!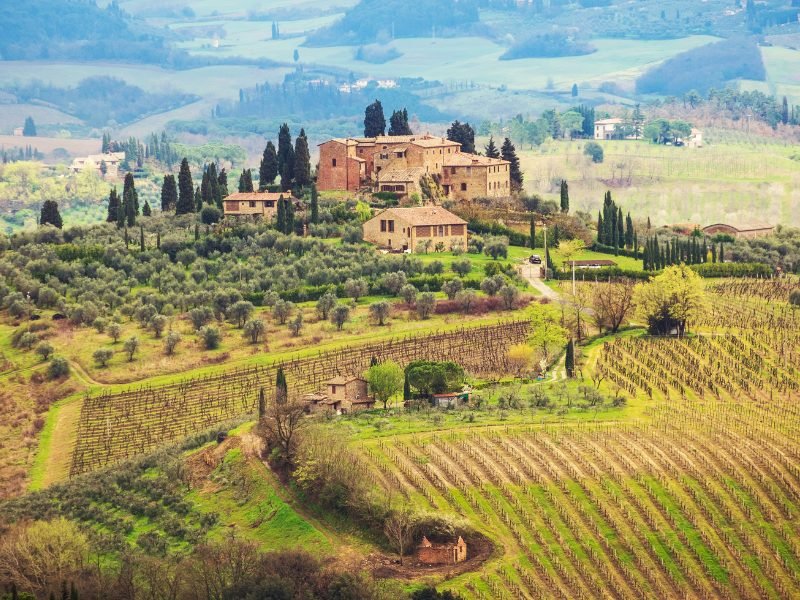 Most Scenic Tour of Tuscany: Wine Tasting and Tuscan Lunch in a Vintage Fiat 500 is a perfect experience for Instagram fans eager to surprise their followers with amazing vintage photos, but it's also perfect if you just love old-school cars and wine!

On this half-day tour you'll join a colorful convoy of vintage cars winding through Florence and rural Tuscany, and head to a fifteenth-century villa and vineyard for fine wine and an olive oil tasting paired with a lunch of Italian delicacies. It's a unique experience you won't forget!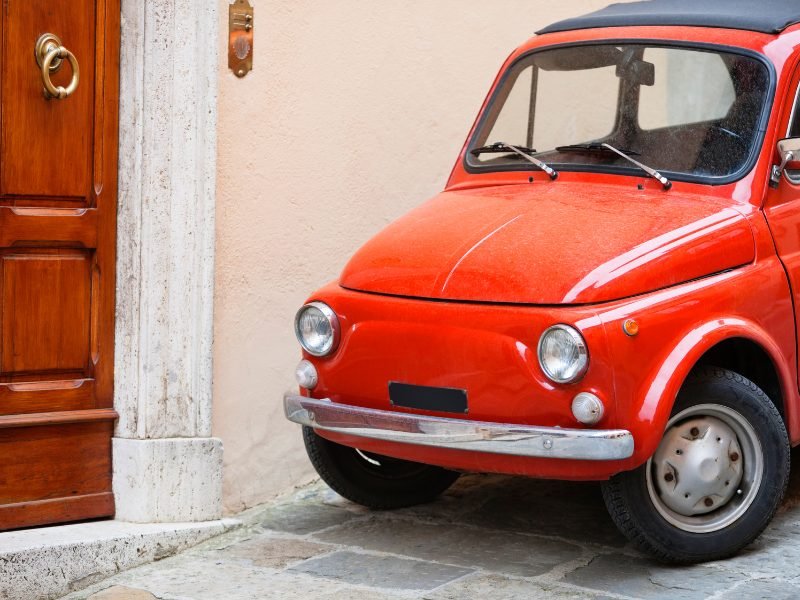 Best Evening Tour with Dinner: Wine Tasting and Dinner in the Vineyards of Chianti is a trip that lets you get lost in a romantic setting right during sunset, soaking in some of the most unforgettable scenes of your Italian experience.

The excursion includes a wine tasting in a winery, a visit to the farm's historic chapel, and ends with a memorable Tuscan dinner in the vineyards.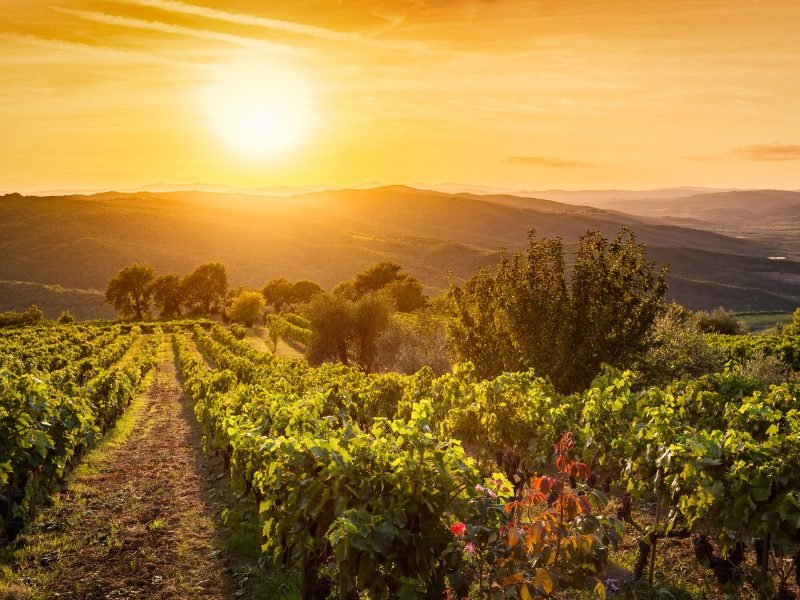 Best Tour Combining History and Sights: Chianti and Castles Tour with Wine Tastings does not depart from Florence, but rather from Siena, a city that you can easily reach from Florence by train or bus.

I've decided to include this tour even with its different departure point as it is a real value-for-money experience. 

The tour starts with the opportunity to explore the gardens of the Brolio Castle and visit the Castellina in Chianti.

Next up, you will go for a wine tasting experience at a wine estate that includes Chianti and Super Tuscan wines, all paired with a delicious meal of typical Tuscan food. You will also visit ancient churches and small villages where the rhythm of life has remained unchanged over time.

Finally, you will visit another winery in the middle of the Chianti Classico area, where you'll have a second optional wine tasting as well as an extra virgin olive oil tasting.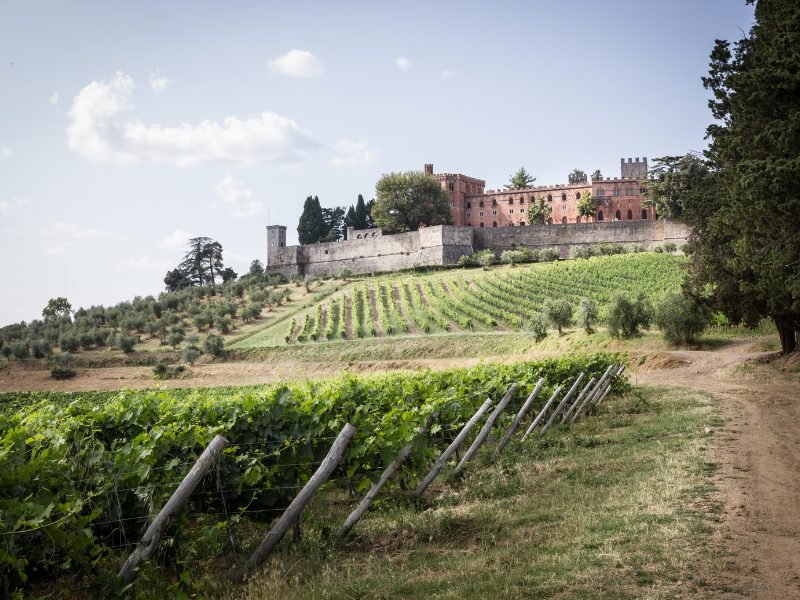 Best Wine Tasting Safari: Chianti Wine & Food Safari is a 10-hour Tuscany wine tour that combines adventure and delicious Tuscan wines. Buckle up for this unique comprehensive introduction to the region and its wines while touring two of its best wine estates.

Sample the winery's signature wines and receive tips about the art of wine tasting and pairing wine with food. Tastings also include the sampling of cheese and olive oil.

Here's the safari part: you'll actually go off-roading through ancient woodland and rolling hills dotted with rustic farms and churches as you make your way to a typical Tuscan restaurant with stunning views.

To visit the final wine estate, you go even deeper into the Chianti hills while enjoying the incredible countryside on your way to a Chianti Classico vineyard.

The final stop is in the village of Greve, where you will have free time to wind down, have an espresso or simply wander the traditional alleyways.
Wine Tasting in Florence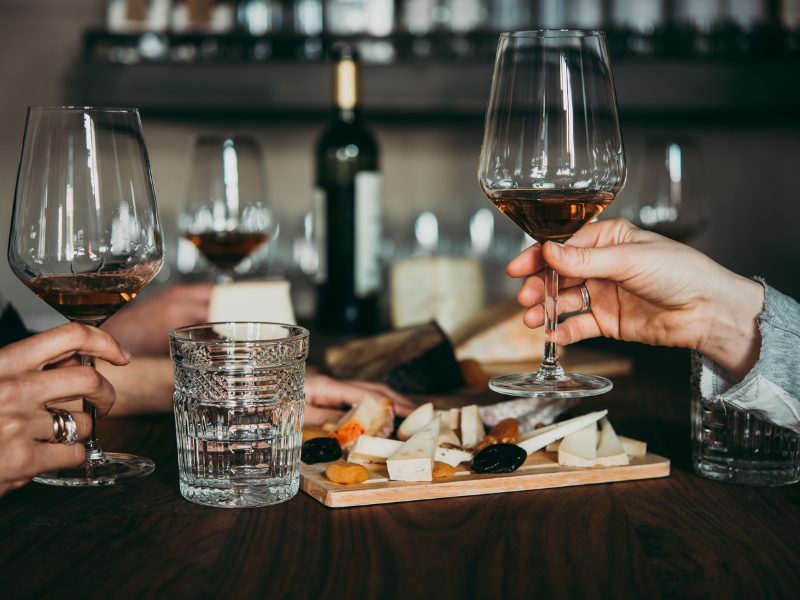 If you have limited time in Florence and are not able to visit the rural Tuscany region, it does not mean you cannot taste the local wines.
The city is full of gorgeous bars, wine shops, and enoteche (wine bars) where tasting Tuscan wines is super easy.
Head to one of the many wine bars in the center of Florence to sample some good Tuscan varieties.
Here are some of the best-known wine bars where you can enjoy wine tasting without leaving the city:
Le Volpi e L'Uva: This is a very famous wine bar in Florence, also serving stunning local dishes. They have a good choice of Tuscan wines on their wine list, available by the glass or by the bottle. If you have no idea what to taste, ask the sommelier for a suggestion! The staff is approachable and knowledgeable and will offer sensible advice.
Enoteca Marconcini: If you're visiting the Marketplace area, then head to this enoteca for an impeccable local wine experience. Do not be deceived by its tiny size – this place features an extensive wine list. You can also indulge in local charcuterie and cheese during your tasting.
Pitti Gola e Cantina: Another picturesque wine shop right opposite Pitti Palace, in the Oltrarno district. Here you can taste wine by the glass and purchase a bottle to take back home with you. If you're looking for a complete experience, check out their wine tasting combined with a lunch menu.
While you're exploring, don't forget to sample some of the other delicious products that Tuscany is known for, including extra virgin olive oil and balsamic vinegar.
You'll find the local varieties on display throughout most of Florence's shops and restaurants!
Italian Wine Words to Remember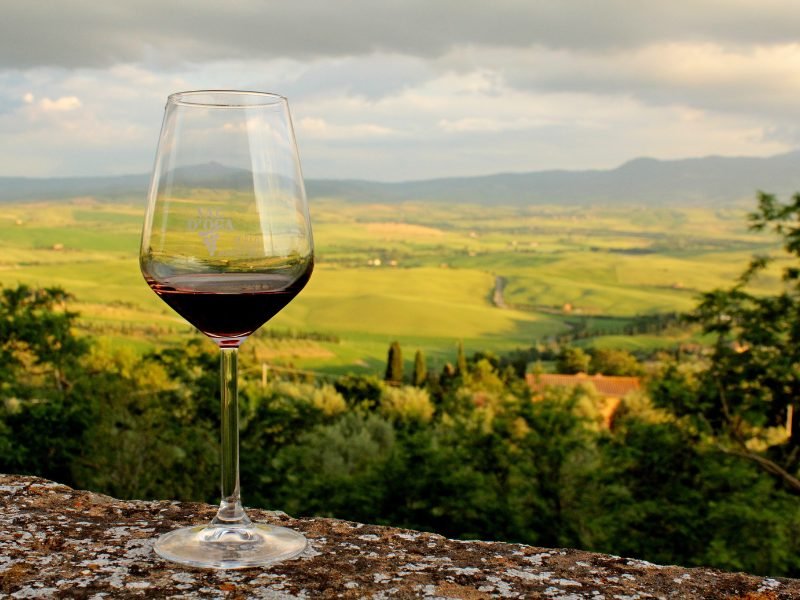 There are a few Italian wine-related words that you'll often hear during the tours even when they are conducted in English.
These words help to define the wines you will taste and the land you will visit.
So keep them at the ready in your mind and impress yourself, if no one else!
Vino bianco: white wine
Vino rosso: red wine
Vino rosato: rose wine
Dolce: sweet
Secco: dry
Vino amabile: semisweet
Vino frizzante: slightly sparkling wine, fizzy
Spumante: sparkling wine
Riserva: a wine aged longer than usual
Bollicine: bubbles
Cantina: both the cellar and the winery
Azienda vinicola: wine estate
Vigna: vineyard
Annata: vintage year
Calice: wine glass (also known as bicchiere, a plain glass)
Cavatappi: corkscrew or bottle opener
Bottiglia: bottle
Etichetta: label
Tappo: cork, closure, cork cap
Sughero: cork, the material
Degustazione: tasting
Salute/chin chin: cheers!
Are you ready for a tasty wine tour in Florence? You won't regret a drop of it!
Gabi is a full-time travel blogger, tour guide, and freelance writer currently living in Crete, Greece. Born in Argentina, Gabi spent a decade of her life living in Milan and traveling around Italy. She is one of two featured Italy experts on Eternal Arrival. She shares her knowledge of Crete and Greece on her blog, The Tiny Book, where she has also published several digital travel guides. She has 25 years of experience in writing and translation. She holds a BA in Languages and Translation, an MA in Translation for Tourism and a degree in Copyediting.