Tuscany is truly an essential vacation destination for every visitor to Italy!
Hilltop villages with medieval architecture, rolling foothills extending as far as the eye can see, and long country roads lined with cypresses: it all adds up to make Tuscany an incredible destination that can't be missed.
Tuscany's capital city of Florence may be one of the most visited cities in the Mediterranean country, but the region has so much more to offer (Tuscan wine tour, anyone?).
Tuscany's charm lies not only in its big-hitters like Florence and Siena, but also in its smaller villages and towns, which are best seen by renting a car in Tuscany and exploring it by road trip.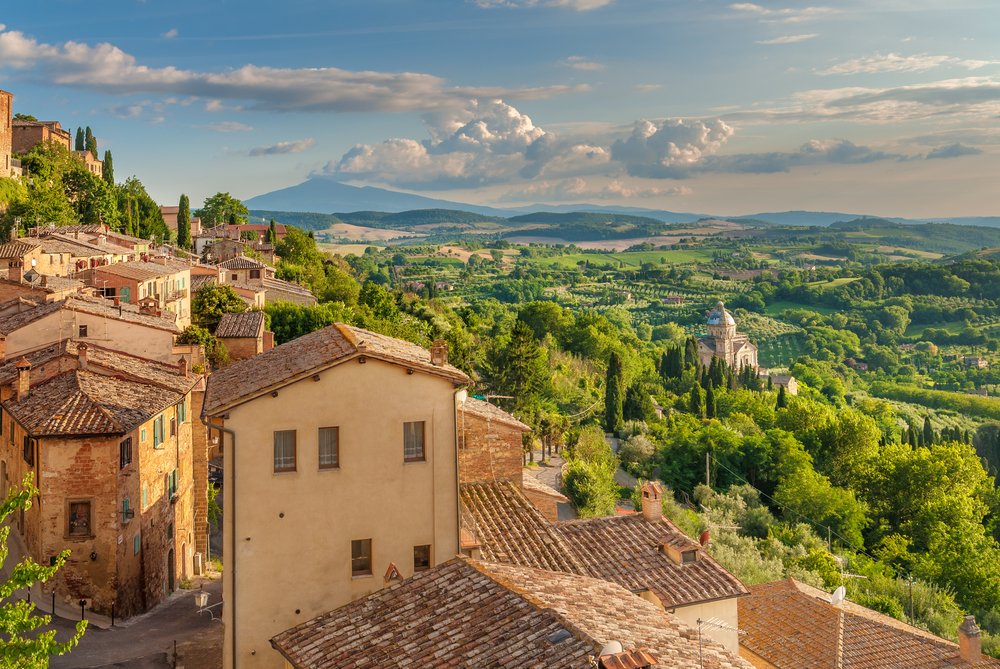 Note: This post contains affiliate links, which means I may receive a small commission if you purchase something through one of these links. Thank you for supporting the free content on this site! For more information on affiliate links and cookies, see my disclosure page for more details.
Of course, Hollywood movies have done a fantastic job romanticizing the region, and rightly so.
With that said, whatever you expect from this Italian region, it's sure to live up to (and exceed) even your wildest dreams.
So, now that you're (hopefully!) convinced that you need to get to Tuscany ASAP, let's start planning the perfect way to explore it: a road trip through Tuscany, of course!
During the fifteen years I spent living in Italy, I traveled to Tuscany several times, mostly via car, and I know I've still got more to discover about this gorgeous region.
In this guide, I am so excited to share everything you need to know about renting a car in Tuscany, including some Tuscany-specific driving tips.
About Italy's Tuscany Region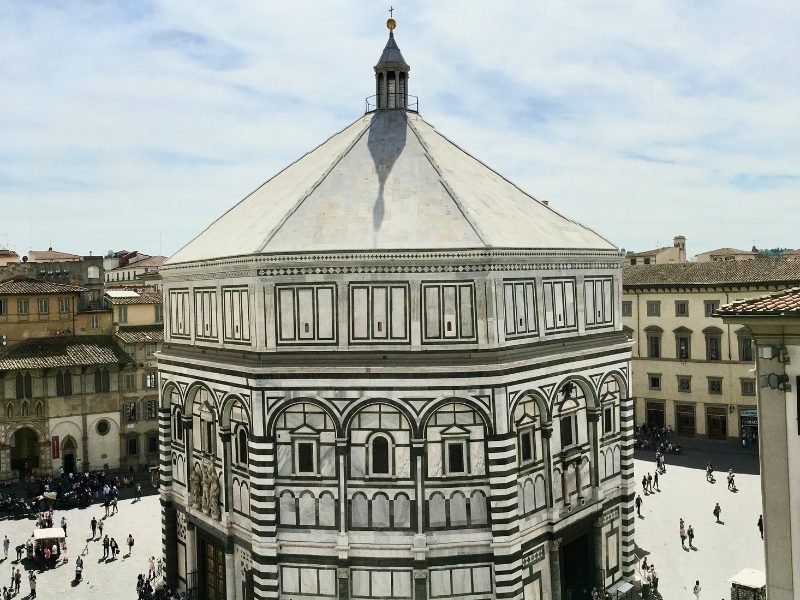 So, let's start with the basics! Tuscany is a gorgeous region in central Italy, best known for beautiful cities, delicious cuisine, charming medieval villages and rolling sun-drenched hills covered in vineyards.
The capital of Tuscany is Florence, a city often referred to as the birthplace of the Renaissance.
And that's no surprise — home to countless famous landmarks and works of art, including the original of Michelangelo's Statue of David.
With its stunning architecture and superb museums, the Tuscan capital is one of the best cities to visit if you're looking to really dive into Italian history.
You simply must spend at least one day in Florence before leaving for your Tuscany itinerary!
Aside from Florence, Tuscany is home to many popular tourist spots such as Siena, Pisa, San Gimignano, and the Chianti Region, which all make great day trips from Florence or stops on a Tuscany itinerary.
Across Tuscany, you can visit eight World Heritage Sites and countless nature reserves to admire the gorgeous countryside.
The sheer variety of historical, natural, and cultural sites in Tuscany makes it one of the top regions to visit in Italy — and the wealth of great accommodations, like these villas with private pools, make it an even more epic place to stay.
While you could easily spend several days or weeks discovering Tuscany's most important cities, your trip wouldn't be complete without exploring the picturesque countryside on winding backroads.
Do You Need to Rent a Car in Tuscany?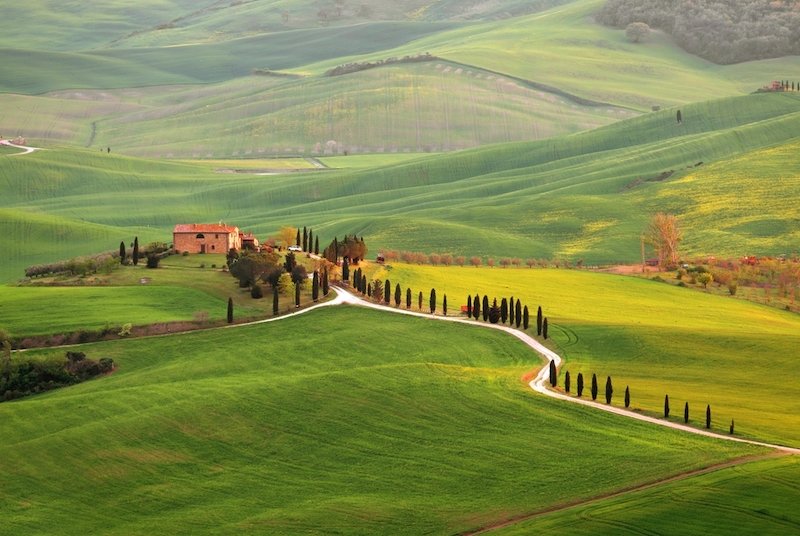 If you want freedom of movement and the chance to explore more than just the major cities, renting a car in Tuscany is the way to go.
You could also get around by train or bus, but you'd miss out on all the stunning landscapes and delightful little villages.
Of course, whether or not it's worth renting a car in Tuscany also depends on how much time you have.
If you just want to visit Florence (Firenze) and maybe a couple other nearby towns, you can do that just by taking a Tuscany tour as a day trip.
Driving in big cities in Italy can be a waste of time and energy, so it's better to get around by public transport.
However, once you start to tally up your wishlist of the smaller towns that make Tuscany so charming, public transport can be more trouble than it's worth.
If you're short on time or have a lot of smaller towns and wineries planned for your trip, renting a car is the best option to make the most of just a few days in Tuscany.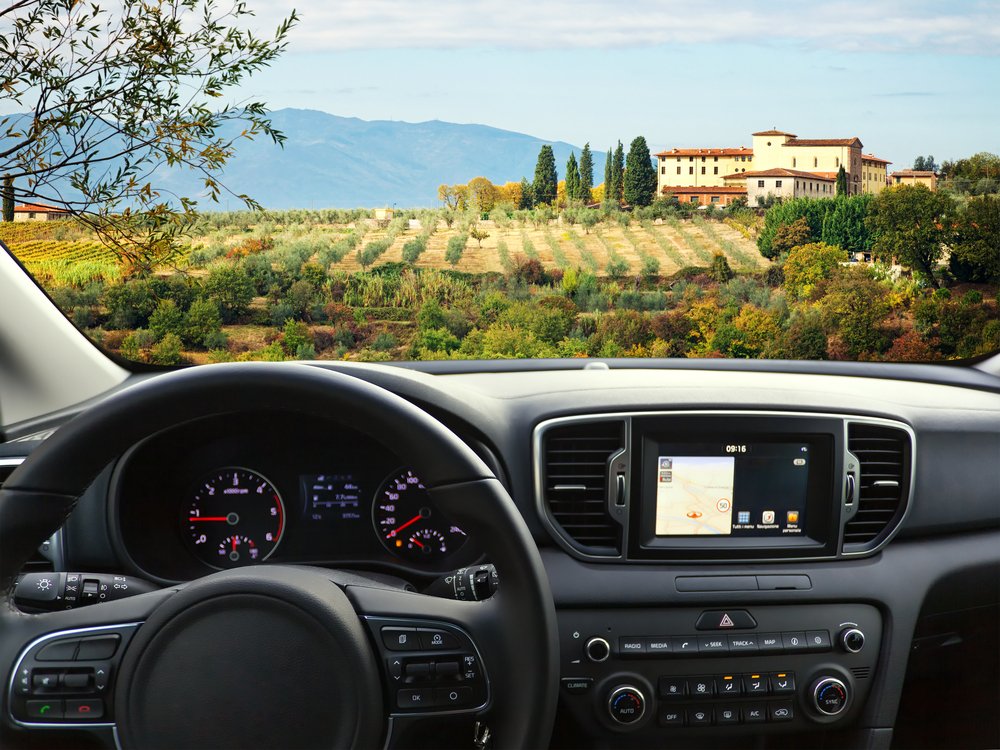 Checking out your options for renting a car in Tuscany only takes a few minutes, but this guide will help you make the right choice and avoid any logistical headaches or last-minute complications!
First of all, who to rent with? I always pick Discover Cars to search for the best deal for car rentals in Italy for multiple reasons.
In short, it has the widest selection, the clearest prices, the best cancellation policy, and the most affordable full coverage insurance.
🚗 Best Tuscany Rental Car Prices: Discover Cars

This search engine not only looks at the typical rental car agencies (which can be $$$), it also looks at local, small Italian agencies that may offer better deals. Their pricing is straightforward (no bait-and-switches) and they offer free cancellation if you need it.

➜ Check rental prices in Tuscany with Discover Cars here!
Things to Know About Driving in Tuscany
Although the rental process is basically the same as other countries, there's a few country-specific aspects to be aware of, as well as some things about driving in Tuscany in particular.
Here are the most important things to know before renting a car in Tuscany!
Roads in Tuscany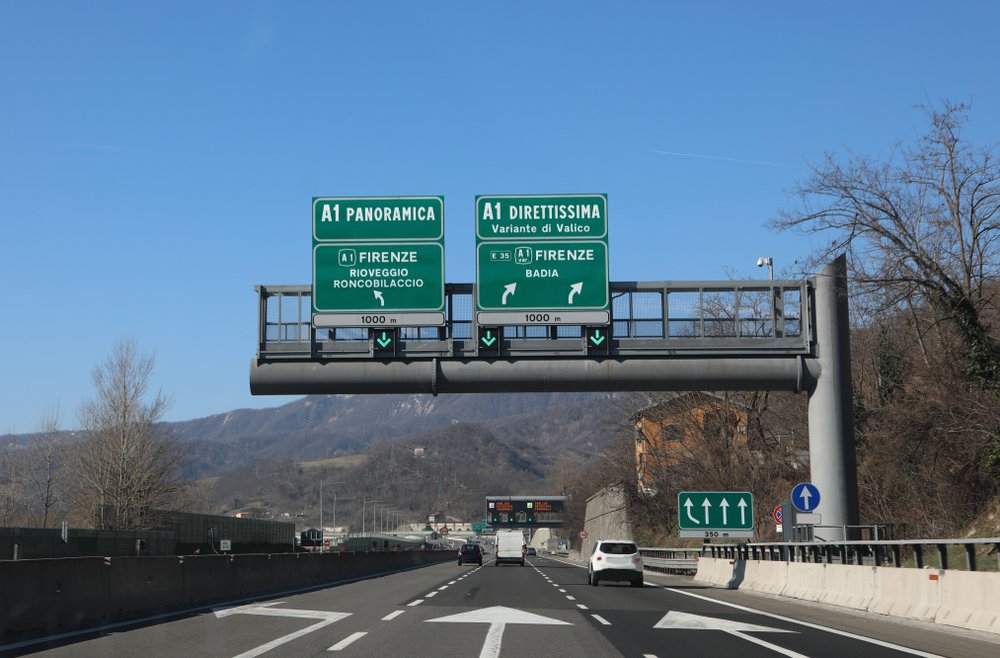 In Tuscany, you'll likely drive on all kinds of roads, from motorways (autostrade) to narrow roads passing through small villages.
The motorways have tolls, but they're your best option to get from one place to the other quickly.
There are three motorways that run across Tuscany. The A1 motorway is Italy's longest motorway, as well as the oldest in Europe!
This motorway connects Milan to Naples and passes by Florence.
The other two motorways are the A11 from Florence to Pisa (Firenze Mare) and the A12 from Cecina to Genova.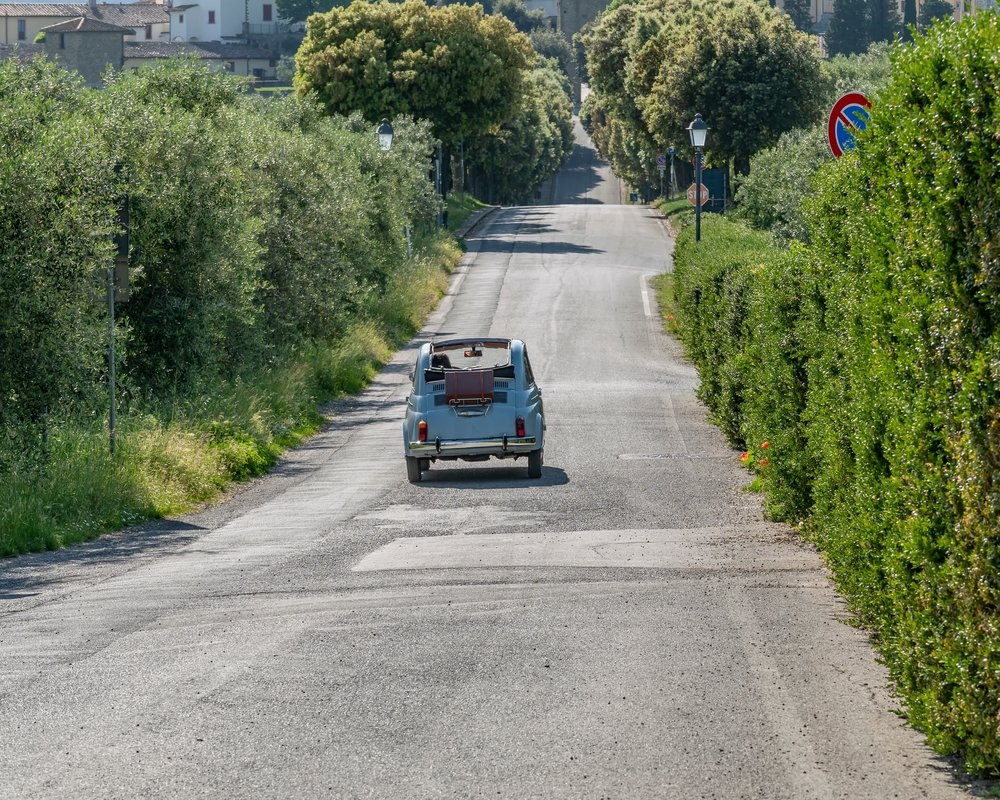 While the motorway may be the fastest option, the smaller regional roads are far and away the most scenic.
In particular, the Via Chiantigiana is the region's most beautiful road, connecting Florence to Siena.
The road passes through the beautiful Tuscan wine region of Chianti Hills (Colline del Chianti).
If you decide to rent a car, driving along this road is a must, and make sure to leave yourself plenty of time to enjoy the scenery!
Best Place to Rent a Car in Tuscany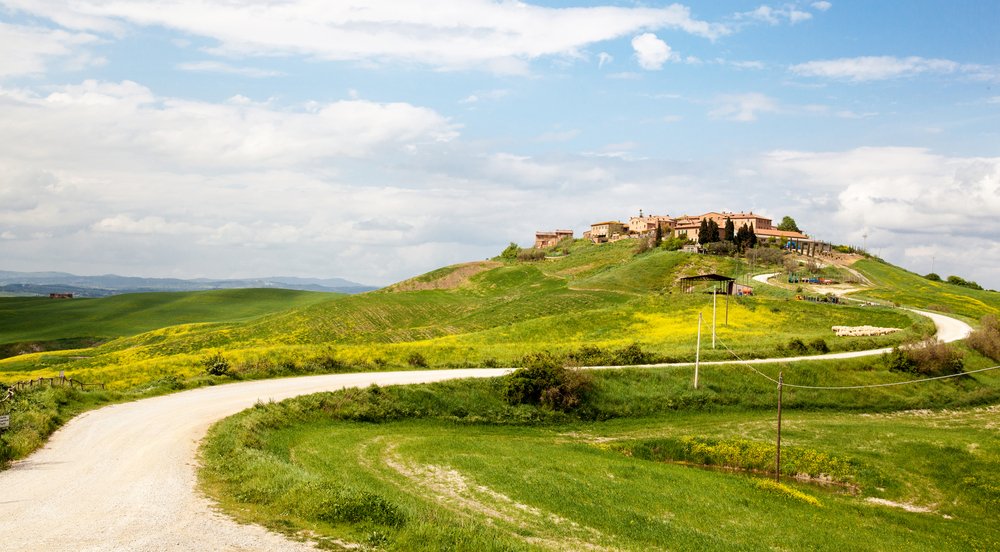 You can rent a car in most cities in Tuscany, such as Florence, Siena, Arezzo, Pisa, and Lucca.
Even easier, the international airports of Florence and Pisa also have several car rental companies, so you can pick up your car as soon as you land!
You'll also generally find the best prices at these international airports, since there is more competition than in cities that don't have airports.
Depending on the season, you really need to book a few weeks in advance, especially if you want to pick up your car in one of the smaller cities or if you must have an automatic transmission car (more on this later).
Florence and Pisa have more options, so you may be able to find a car here even on short notice, but I'd still book early just to be careful — luckily, Discover Cars has free cancellation so you're not on the hook if your plans change.
Cost of Renting a Car in Tuscany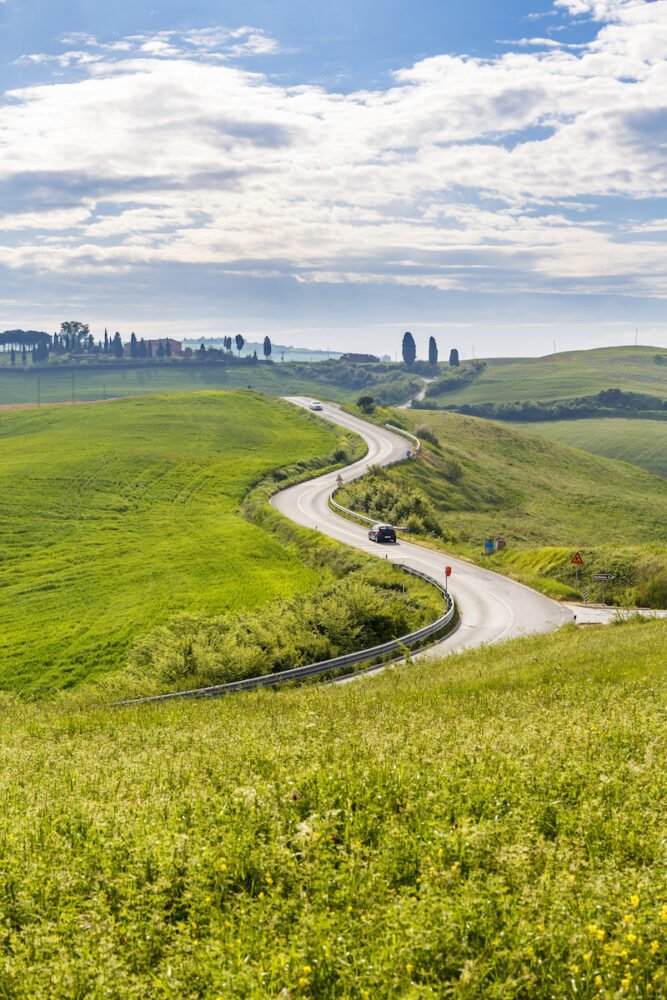 The cost of renting a car in Tuscany can vary greatly depending on the season and how far in advance you book.
You can expect to pay between $35 and $90 per day for economy cars, and well over $100 daily for bigger ones.
Usually, airport rentals are cheaper (check prices at Florence Airport or Pisa Airport here), even if you only book a few days in advance.
Rentals in the city center of Florence or Pisa can cost a lot more, even twice the rates of airport rentals, so you should definitely check all the options if you're looking to save money.
One more note on cost: on top of the base cost for the rental, you'll have to factor in the cost of full insurance coverage (typically around $7/day if bought with your rental) and the gas you'll use.
Unfortunately, in recent years, the price of fuel in Italy has increased significantly like in much of the world, so be prepared to pay at the pump!
Car Rental Insurance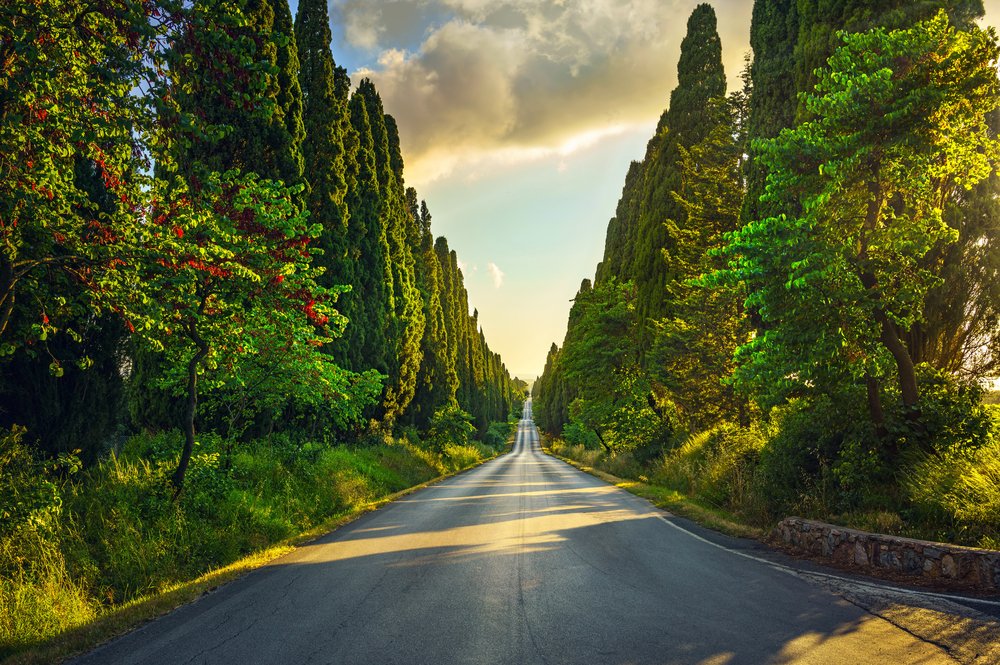 Collision Damage Waiver (CDW) is included by default in every car rental because it's mandatory in Italy.
However, this only covers the car's bodywork in the event of an accident, and even then, it usually has a pretty high deductible that you'd have to pay out of pocket.
For just a few extra dollars — typically about $7 a day with Discover Cars — you can get full coverage.
This covers, well, everything fully: not only accidents, but theft, damages ranging from a small chip in the windscreen to major repairs, and even inconveniences such as replacing lost keys.
Full coverage is not mandatory but can come in handy, especially for those minor incidents that are more likely to happen.
Why not protect your road trip from any bad luck with a little planning ahead?
Necessary Documents for Car Rental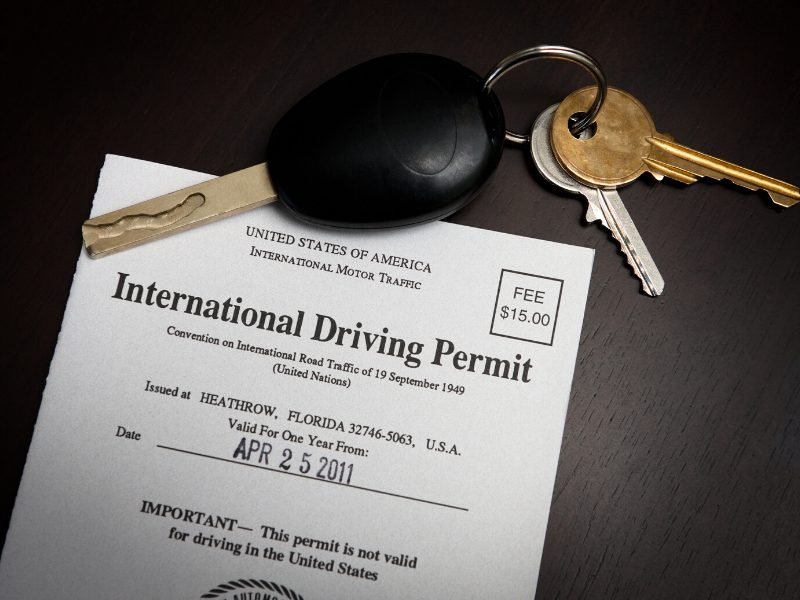 The documents required to drive in Tuscany vary depending on your nationality.
European travelers can drive in Italy with their driving license, while most travelers from outside the EU, including US and Canadian citizens, will need an international driving permit (IDP).
You have to obtain the IDP before traveling to Italy, so be sure to take care of that when booking your trip.
Americans can obtain their IDP through AAA's website; other nationalities can check here.
To rent a car in Tuscany, you'll also need your passport (or ID for EU citizens) and a credit card.
Some rental companies accept debit cards now, but they'll require a really hefty deposit that you won't get back until several days after the end of the rental period.
It's far better to use a credit card to avoid this big deposit, since they will just place a hold for the deposit as opposed to actually taking out the deposit.
The Best Car Type for Driving in Tuscany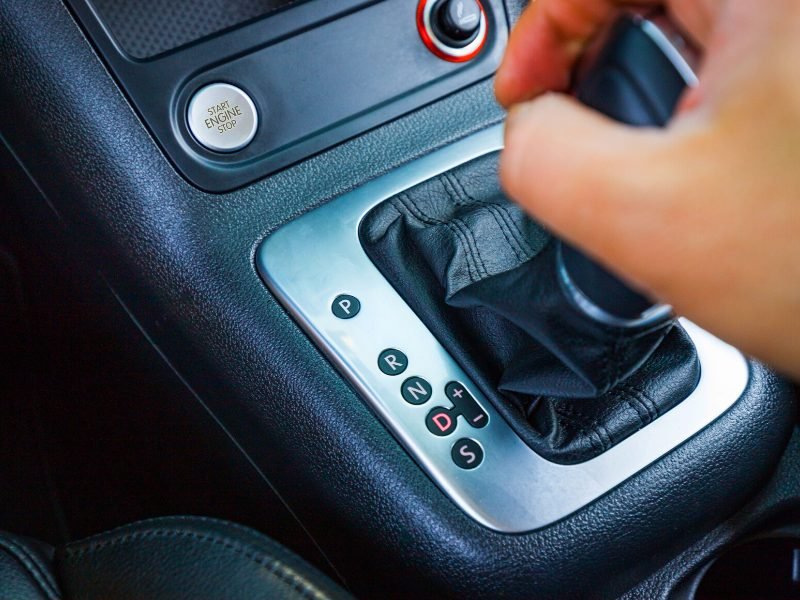 When choosing your rental car for Tuscany, you should consider two things: transmission type and car size.
Unlike the US, most cars have a manual transmission in Italy, so pay attention to this detail when booking your car.
Typically, automatic transmission cars are a bit more expensive than manual cars since there are fewer of them in Europe, where most people drive manual cars.
However, if you're not used to driving cars with manual transmission, or if you just don't want to worry about it, it's worth paying a little extra for a smoother driving experience.
Last but not least, a good guideline when renting a car in Italy is that smaller is better.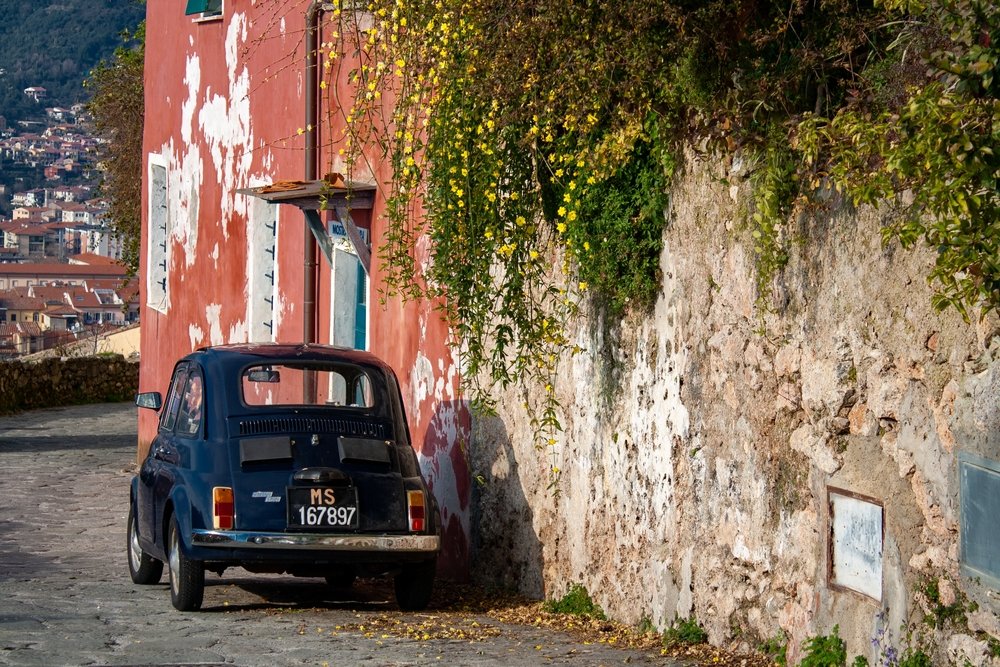 Of course, the ideal car size for your rental will depend on how large your group is and how much luggage you have.
No matter how cute it is, that family of 4 with young kids won't fit into a Fiat! It's just not happening.
Luckily, there's a wide range of options available, from zippy little Fiat 500s (an Italian classic – especially the convertible kind!) to mid-range sedans to SUVs.
In general, renting a smaller car will make it easier to drive along the narrow streets of the Tuscan villages, especially when it comes time to find parking!
Navigating the Roads in Tuscany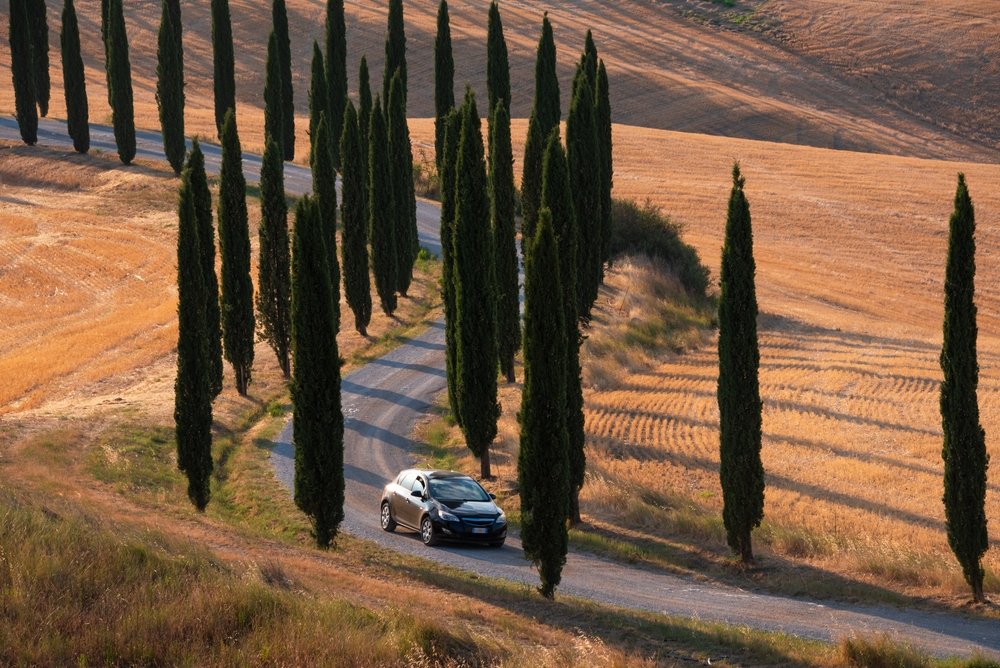 Driving on the motorway or big roads outside urban areas is fairly easy. You'll find signs to guide you along the route no matter where you need to go.
Additionally, navigation apps like Google Maps will help you get around without problems.
However, always (and I do mean always) check traffic signs, especially when driving in the city.
Be aware that on Italian motorways, road signs point to highways that go to specific cities, not cardinal directions like we may be used to in the USA.
Unless you plan to use a navigation app, take a moment before you start driving to double check the map and see in which direction you need to drive.
For instance, to drive from Florence to Arezzo, you must take the motorway toward Rome.
You should be sure to download an offline map in case you get lost and have no service on your phone to check Google Maps.
Driving through areas in the countryside where you get little or no coverage is not uncommon, so I definitely recommend this backup plan!
The Best Time for a Road Trip in Tuscany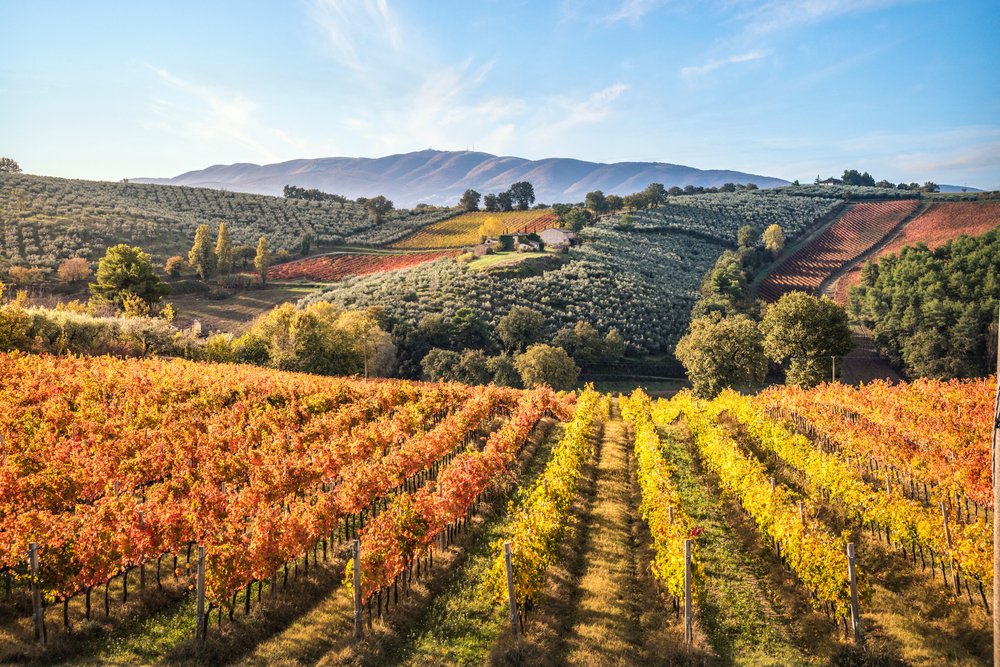 Although you can go on a road trip in Tuscany any time of the year, spring and fall are the best seasons.
Summer is a great time, especially with the gorgeous Mediterranean weather, but you'll face big crowds in all the most popular attractions and much higher prices across the board to match the increased demand.
The downside of a road trip in winter is that it can be rainy and quite cold.
Snow is uncommon in Tuscan cities and even in the countryside, but occasionally at higher altitudes, you may find a bit of snow, which can make driving slightly more complicated.
In spring, the weather is pleasant, especially if you visit from Mid-April to late May.
If you decide to visit Tuscany in the fall, October is the best month.
Especially towards the end of the month, the Tuscan countryside's rolling hills take on vibrant fall colors that make them even prettier.
Where to Go on a Road Trip in Tuscany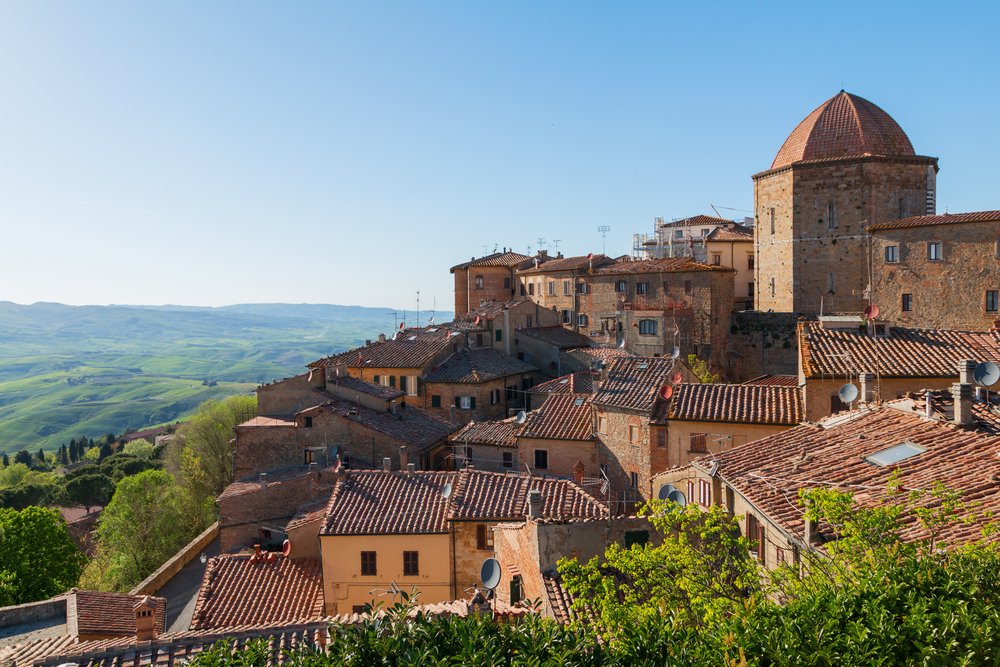 In addition to visiting Florence and the other big cities in Tuscany, renting a car will give you the freedom to discover delightful little towns such as Montepulciano, Pitigliano, Volterra, and San Gimignano.
The most picturesque drive in the region has to be along the Via Chiantigiana, which passes through the Chianti Hills and small villages such as Greve in Chianti, Castellina in Chianti, Montefioralle, and Radda in Chianti.
Last, but certainly not least, you can explore the Tuscan seaside with its lovely coastal towns, like Forte dei Marmi, Viareggio, and Orbetello.
Whether you only have a few days or a couple of weeks, renting a car in Tuscany is surely the best way to experience this stunning region.
If you want a jumping off point to plan the perfect Tuscan itinerary, we have a five-day Tuscany road trip itinerary here, with ideas on how you can extend your stay beyond that.
Important Driving Rules in Tuscany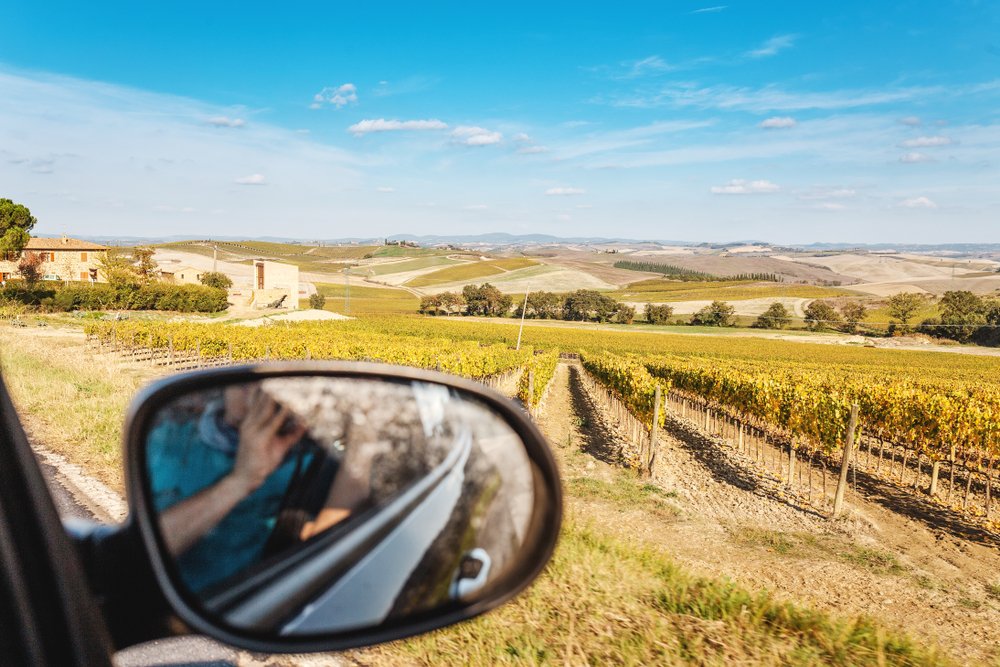 Driving in Tuscany is generally a pleasant experience — as long as you're aware of important rules you'll want to follow to avoid fines.
These can be hefty — trust me, as someone who has paid several Italian traffic tickets — and they hit even harder when your rental car agency adds on their own fees for handling the ticket on your behalf.
Aside from that, driving in Tuscany is pretty breezy. The streets are in good condition, and the weather rarely gets too extreme. '
The only places that can be slightly stressful to drive are the cities and small villages with narrow streets, but here's where that smaller rental will really come in handy!
Lucky for you, I'm here to take you through the most important driving rules so you can make it through your Tuscany road trip without inconvenience.
Limited Traffic Areas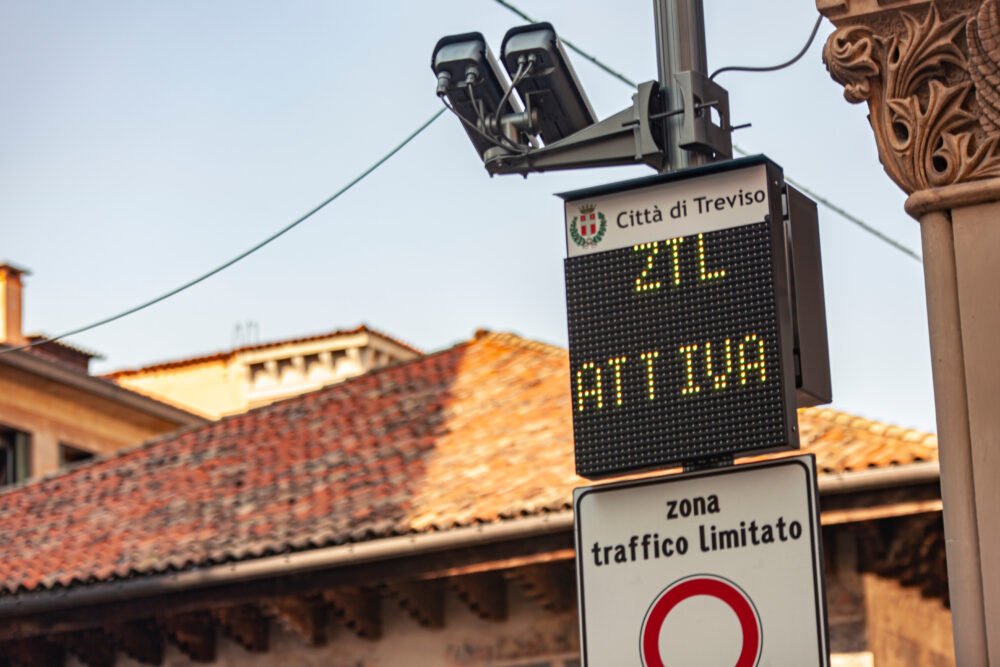 The biggest thing that most foreigners will struggle with when driving in Tuscany is the ZTL.
The acronym stands for Zona a Traffico Limitato, which translates to "limited traffic zone".
These areas are clearly marked with signs and monitors indicating whether the limitation is active.
You'll usually find ZTL in the historic centers of big cities, such as Florence. If you notice a sign stating "ZTL Attiva," steer clear of driving there!
These areas are equipped with cameras, so you'll get a fine if you don't respect this rule.
The ZTL is usually only active during certain times of the day, or on specific days of the week.
If you see "ZTL Non Attiva," you're all clear to drive through. You'll also find signs stating on which days and time intervals the limitation applies.
Keep in mind that your phone will likely ignore the ZTL and keep trying to direct you to drive on limited roads — ignore this, go around, and let your phone re-route you.
Parking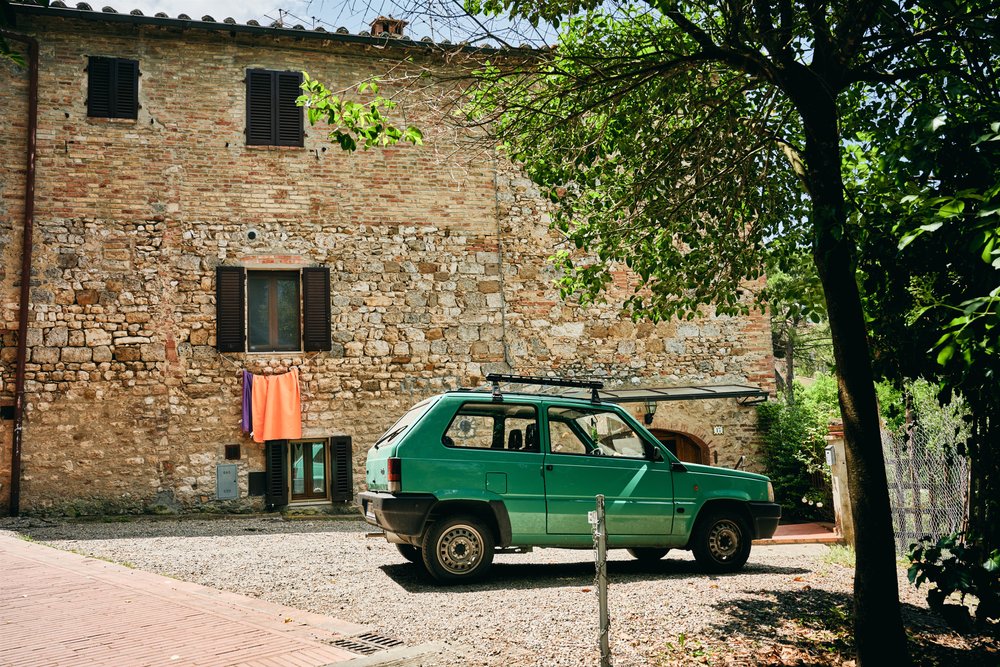 Parking in big cities, especially in or around the city center, can be really tricky.
The first thing to keep in mind is that parking lots have different colored lines marking spaces — and these colored lines likely differ from what you're used to back home.
Parking lots with white lines are free, while blue ones have a fee. Yellow lines signal parking spots dedicated to disabled people or for unloading.
For paid parking, you'll find ticket machines within a short distance. Always carry coins, as most of them don't take a card and don't give change!
Parking spots usually have specific periods of time when they require payment. You'll notice that most of them are free after a certain hour in the evening.
Keep an eye out for signs to see when you can make the most of this free parking!
If you're looking to keep things simple and smooth, the easiest way to book a parking lot and pay online is by using the app EasyPark.
Road Tolls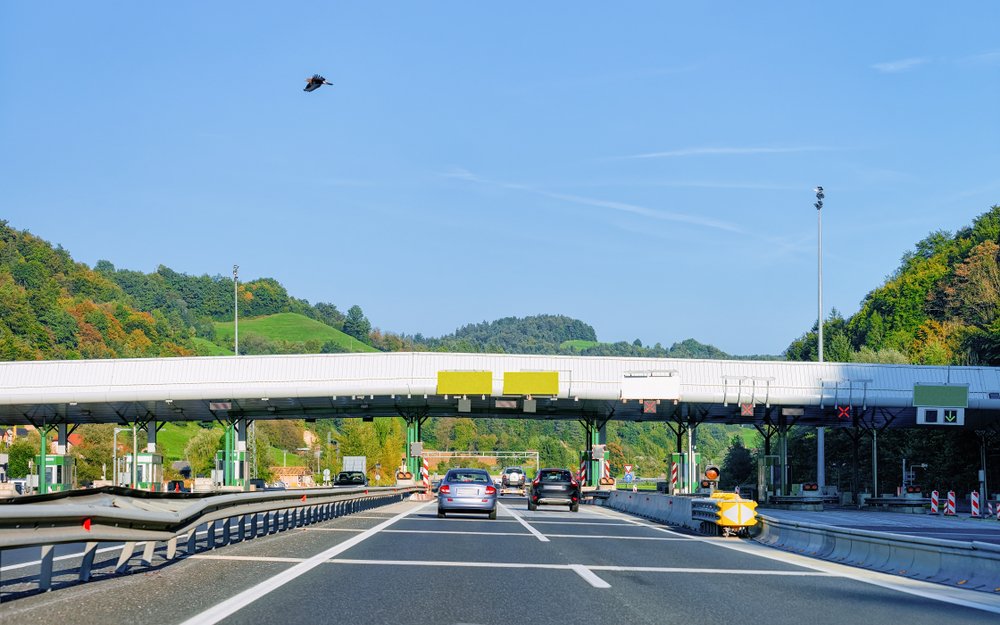 If you plan to drive exclusively on small country roads, you probably won't have to worry about toll booths.
However, if you're going to drive on the motorway, it's important to know that you'll have to pay tolls.
Don't worry, though! The process is super simple. You just take a ticket at the booth when entering the motorway, and pay the corresponding amount when you exit.
You'll also notice yellow signs dedicated to Telepass users.
These are only for cars with a transponder connected to the Telepass system, so unless your rental includes one, follow signs for booths dedicated to cash and card payments.
Lastly, don't forget to carry cash for the tolls!
Most toll booths accept card payments, but it's not unusual for them to be out of service or not accept certain cards, so it's always better to have some cash.
Autovelox vs. Tutor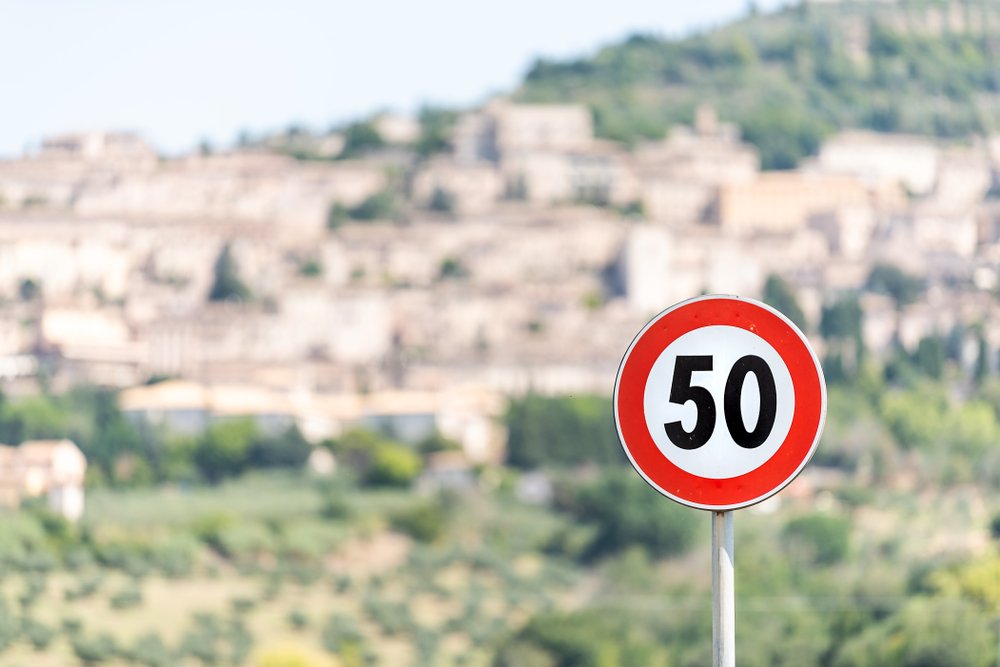 Always (and again, I do mean always!) respect speed limits when driving in Tuscany.
These can vary greatly, but usually, the limit is 50 km/h in urban areas, 90 km/hr on major roads outside the urban area, and 130 km/hr on the motorway.
Certain navigation apps will notify you if you drive faster than the allowed speed limit, but always check the road signs to be sure.
Remember for Italy (and everywhere, really): what you see on the road always trumps what you see on an app!
Surpassing speed limits can lead to big fines, so don't risk it. Speed cameras ("autovelox" in Italian) are common on most roads.
In addition to these, motorways are also equipped with safety tutors, which also keep tabs on your speed.
The tutor system takes pictures of the license plate at two points along the highway and calculates the average speed on that portion.
If your average speed is higher than the limit, you'll get a fine.
This means you should always drive within speed limits, even in the absence of speed cameras or police.
Drinking and Driving in Tuscany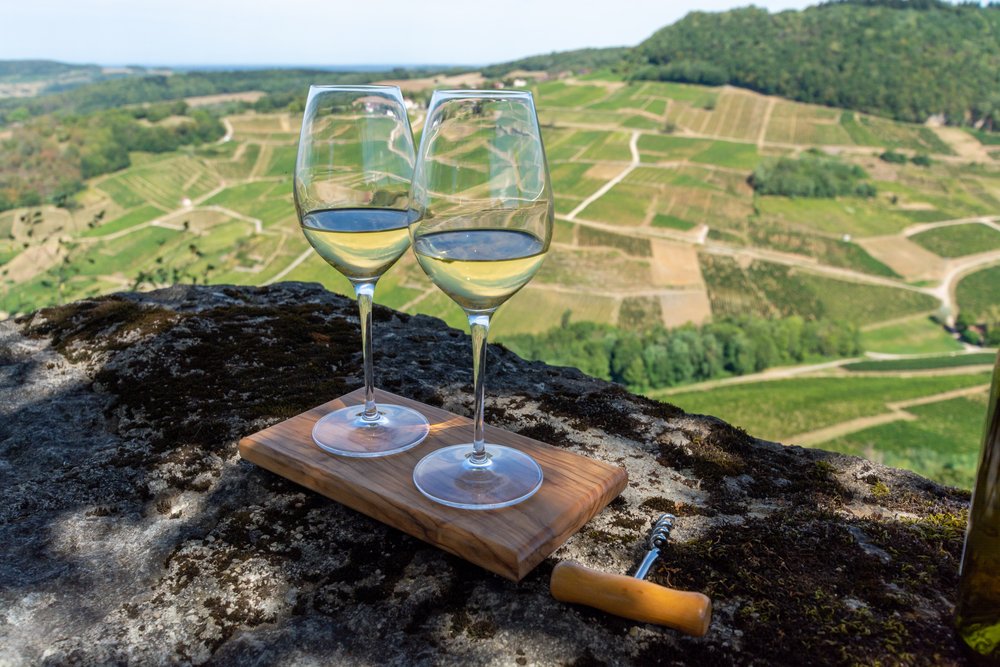 Of course, a road trip in the Tuscan countryside is practically synonymous with wine tasting.
How could you pass up a chance to try some of the world's best wines, right where they're made?
Before enjoying a glass (or two) you must be aware of the laws on drinking and driving in Italy, not just to avoid fines, but also for your own safety.
An ABV over 0.5% will get you a fine in Italy, so always stay below this limit. At the most, you can have a glass of wine with your meal if you need to keep driving.
With that said, the best way to avoid issues and make the most of your trip is to schedule your wine tastings at the end of the day after you're done driving.
You can find many places across the Tuscan countryside to enjoy wine tasting and spend the night.
The Chianti Hills are dotted with gorgeous villas, castles, and family-owned structures (agriturismi), where you can stay overnight, tour the vineyards, and sample delicious wine. What more could you ask for?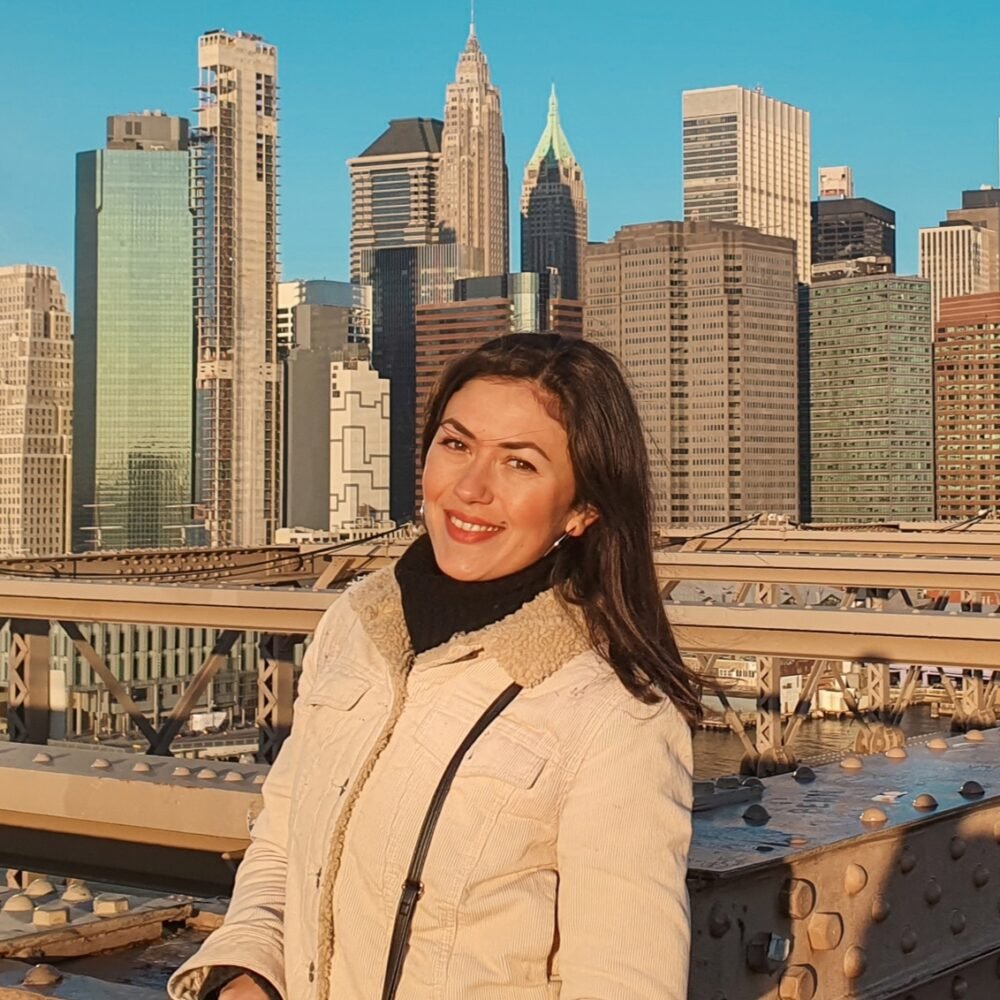 Roxana is a Romanian-born freelance travel writer who has lived in Italy for over 15 years. She has a Master's in Journalism and a Bachelor's in Film Studies. Her mission is to find hidden gems, even in the most popular travel destinations, and to inspire people to explore new places and cultures with the same curiosity! When she is not traveling, writing, or planning her next trip, she is either binge-watching TV shows or reading books.