When you think of winter vacation destinations in Europe, Porto may not be the first place that comes to mind, but the second-largest Portuguese city has plenty to offer that will surprise you.
While Porto may not be the place to go for typical winter activities or the most impressive Christmas markets, it offers quite a few indoor and outdoor activities to enjoy even when the winter weather isn't great.
Compared to Lisbon in winter, Porto is a bit colder and rainier, but winters are still generally mild, so you can still enjoy a pleasant stroll around town without freezing.
Note: This post contains affiliate links, which means I may receive a small commission if you purchase something through one of these links. Thank you for supporting the free content on this site! For more information on affiliate links and cookies, see my disclosure page for more details.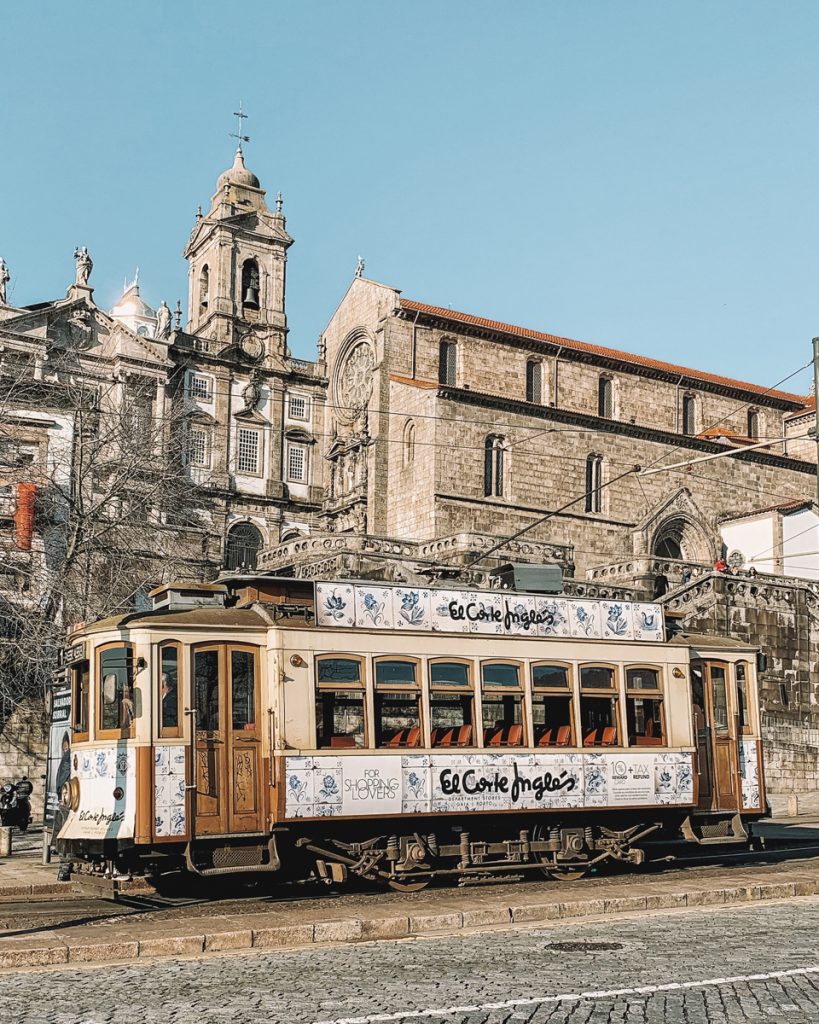 When the wind picks up and it starts raining, there are many places to hide away and stay warm while trying fun activities or enjoying beautiful art.
I lived in Lisbon for over two years and took several trips to Porto. I still occasionally travel back to the city, as it's one of my favorites, so I tried nearly everything in every season.
Even still, the city never ceases to surprise me. I'm so excited to share this list of cool things you can do in Porto in winter, from the most obvious to a few surprising and new activities and attractions.
The 17 Best Things to Do in Porto in Winter!
Explore the city's best attractions without the crowds.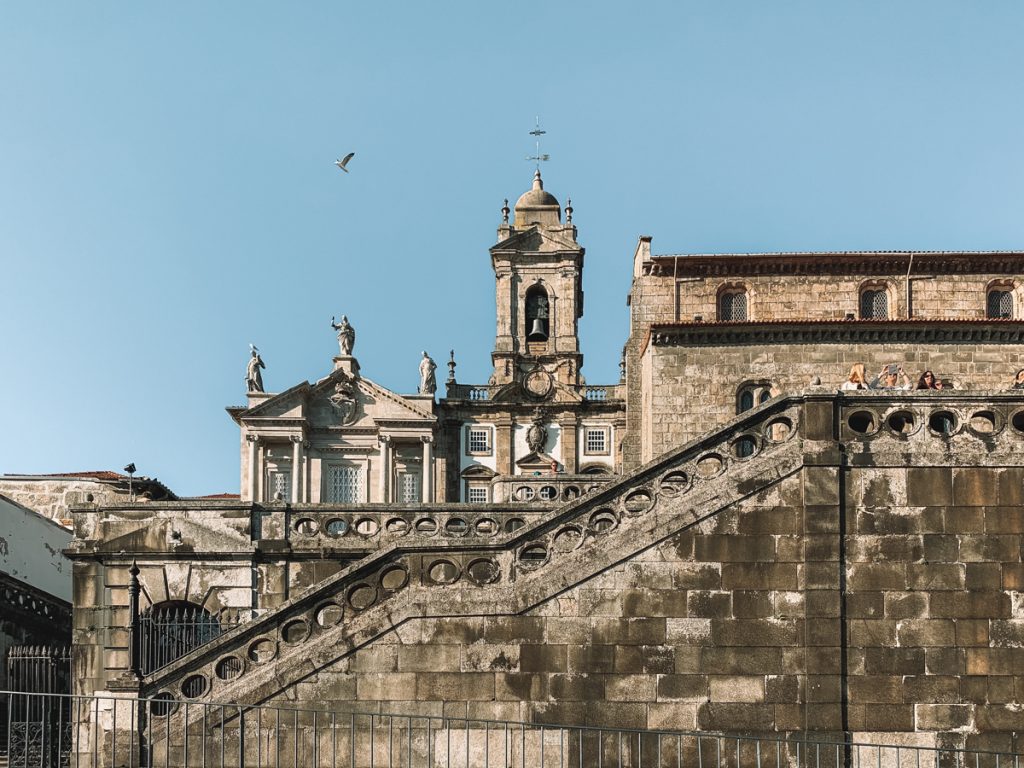 Winter is the perfect season to explore Porto without the crowds.
Like most European cities, Porto gets quite crowded during the summer months.
In winter, on the other hand, you can enjoy the most popular spots in the city with fewer people.
To make the most of this chance, enjoy pleasant riverfront strolls in Cais da Ribeira and discover the lively Bolhão and São Bento districts.
Check out the many viewpoints and miradouros of Porto, and cross the upper deck of the Luís I Bridge for stunning panoramic views.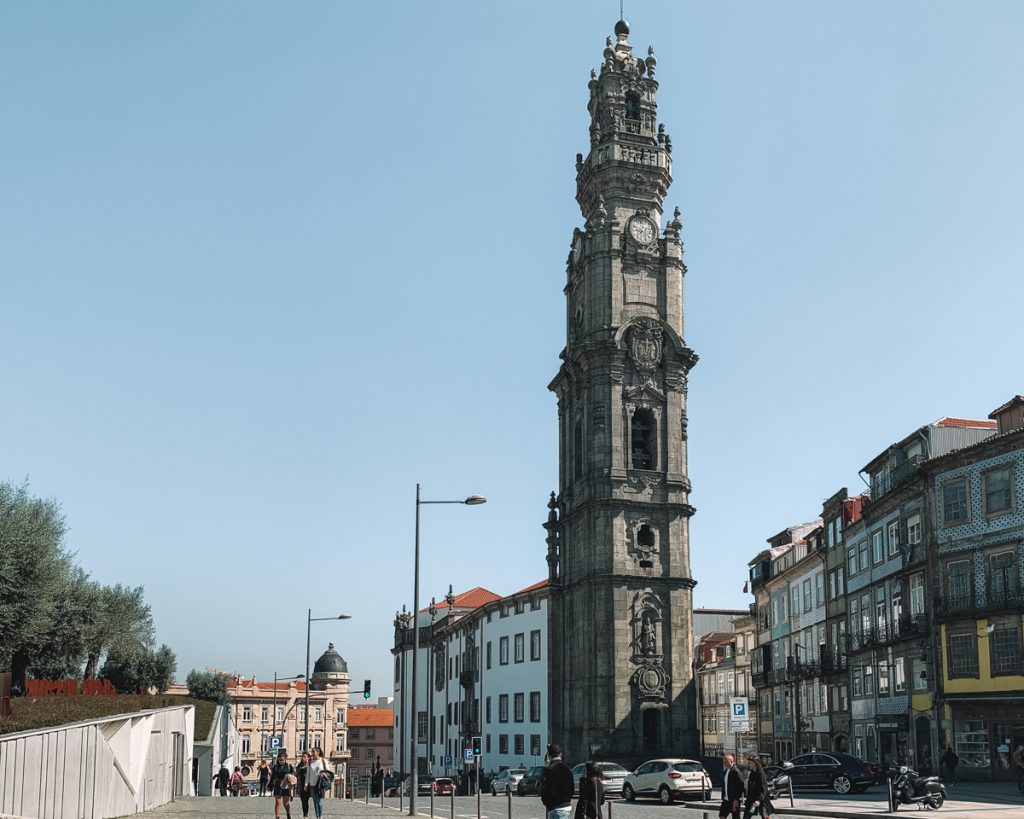 Most of the city's attractions will be less crowded in the winter, so you can check out places like Clerigos Tower or Livraria Lello without standing in long lines.
Make sure you also check out the magnificent architecture around Aliados!
For more views, stroll around the Gardens of the Crystal Palace for stunning views of the Douro, and explore the area around the Porto Cathedral.
Check out the Christmas markets.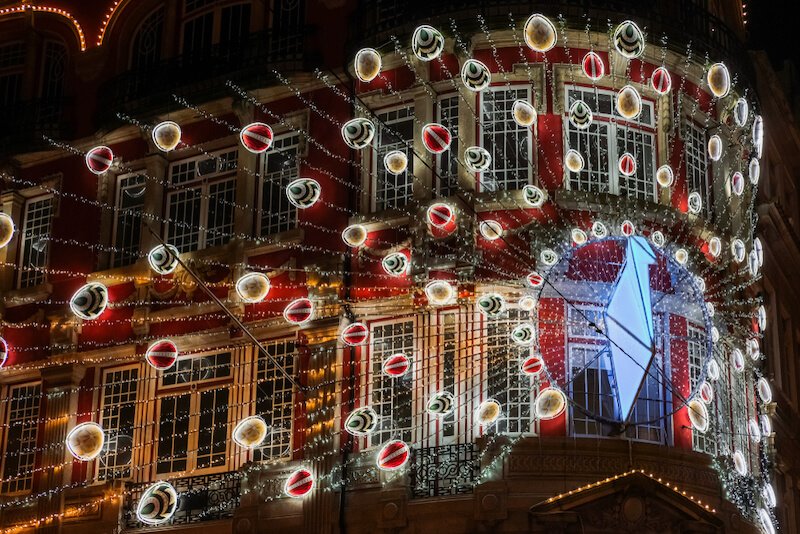 While Porto may not be the top place to go in Europe for Christmas markets, it still has quite a few of them open between December and early January.
In general, Christmas markets have been gaining popularity in Portugal in recent years, so there's certainly more options than in previous years if you visit Porto in December.
One of the most popular Christmas markets is Mercado da Alegria ('Market of Happiness' in English) in Praça da Batalha, close to São Bento train station.
This festive little market boasts dozens of stalls selling arts and crafts, traditional Portuguese food, and hot mulled wine to keep visitors warm on chilly evenings!
If you're interested in buying handmade souvenirs, you have to check out the Artes e Ofícios Christmas Fair on Avenida Dom Afonso Henriques, also close to São Bento.
Last, but certainly not least, the Praça de Natal em Gaia is just across the bridge from Porto, in Vila Nova de Gaia.
Warm up with Port wine in a historic cellar.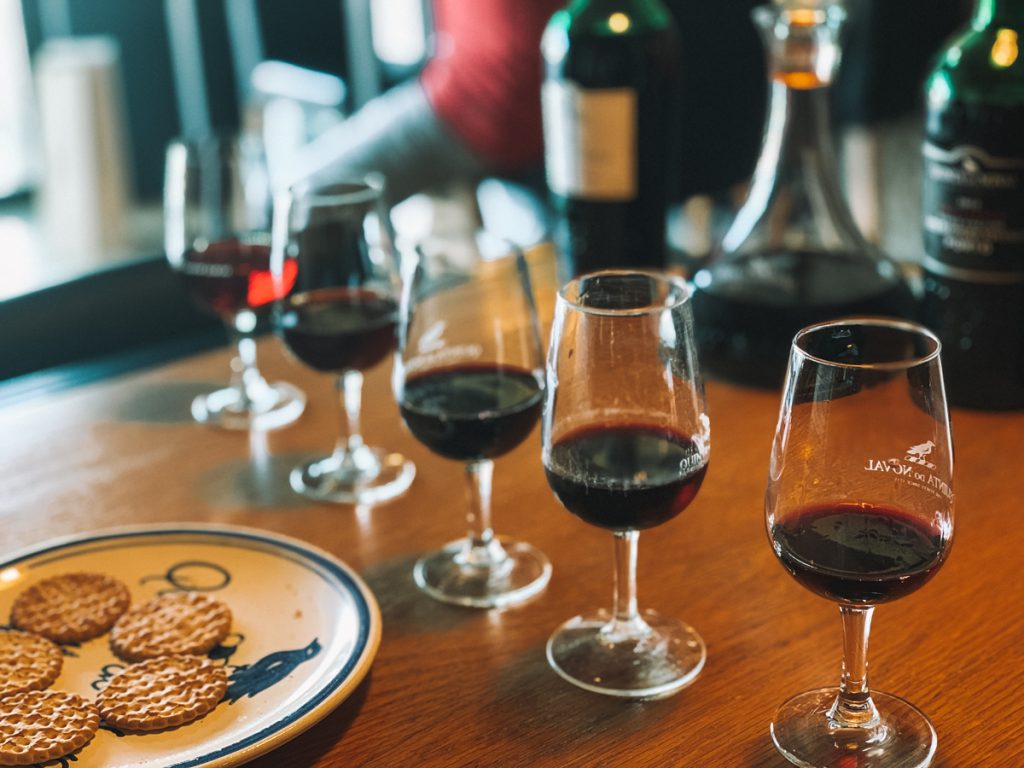 You simply can't visit Porto and not try the famed Port wine, no matter the season, whether you visit for one day, a weekend break, or an entire week.
And luckily for you, winter in Porto is the best season to warm up with a glass of Port — it's all more atmospheric if you do it while hiding away from the rain and wind in a cozy historic wine cellar!
You'll need to cross over the bridge into Vila Nova de Gaia for Port wine tours and tastings.
Along the river facing the colorful Ribeira of Porto, you'll find many wine cellars offering different tours and tastings.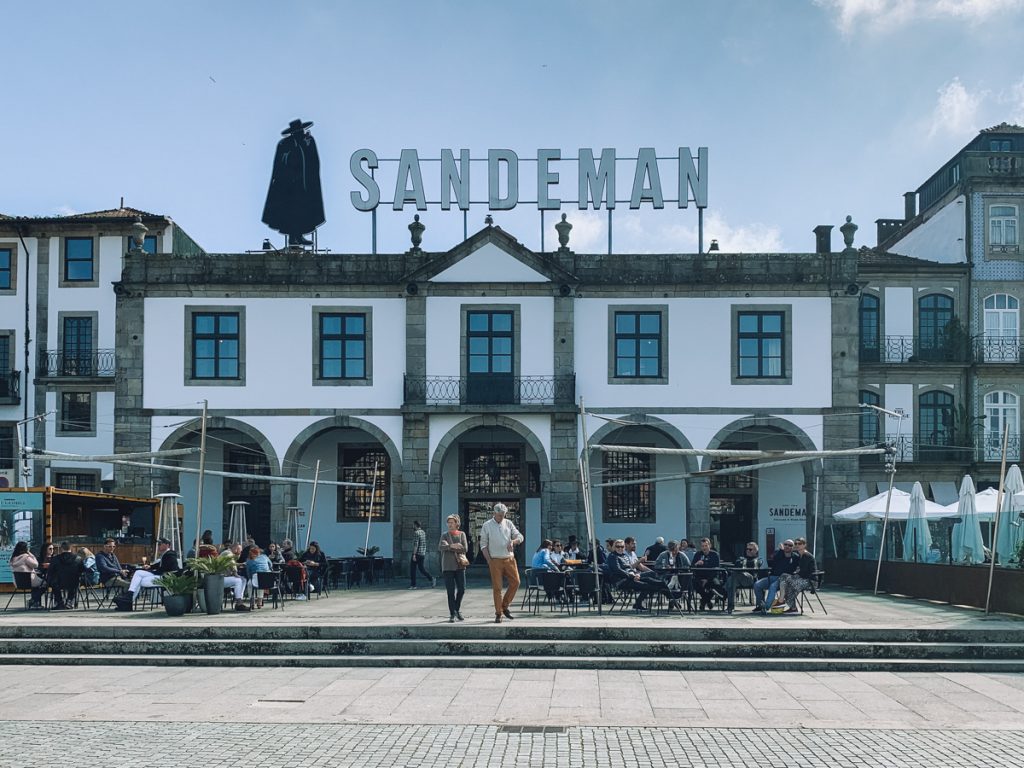 Some popular spots you can try are Caves Cálem, Taylor's Port, Caves Ferreira, and Churchill's Lodge. While Sandeman is the most famous, it's also a bit of a tourist trap, so I suggest skipping it.
Tip: The founder and editor's personal favorite port house is Quinta do Noval!
You can check out the websites for each winery, buy tickets on-site, or book an activity on GetYourGuide.
A couple of cool ones you should check out are the Cockburn's Cellar Tour and the Cálem Cellar Tour. I took the latter at Cálem and I highly recommend it!
As a bonus, Cálem also offers a tasting with a Fado show so you can pair two must-have Porto experiences into one outing!
Take a day trip to the Douro Valley for more wine.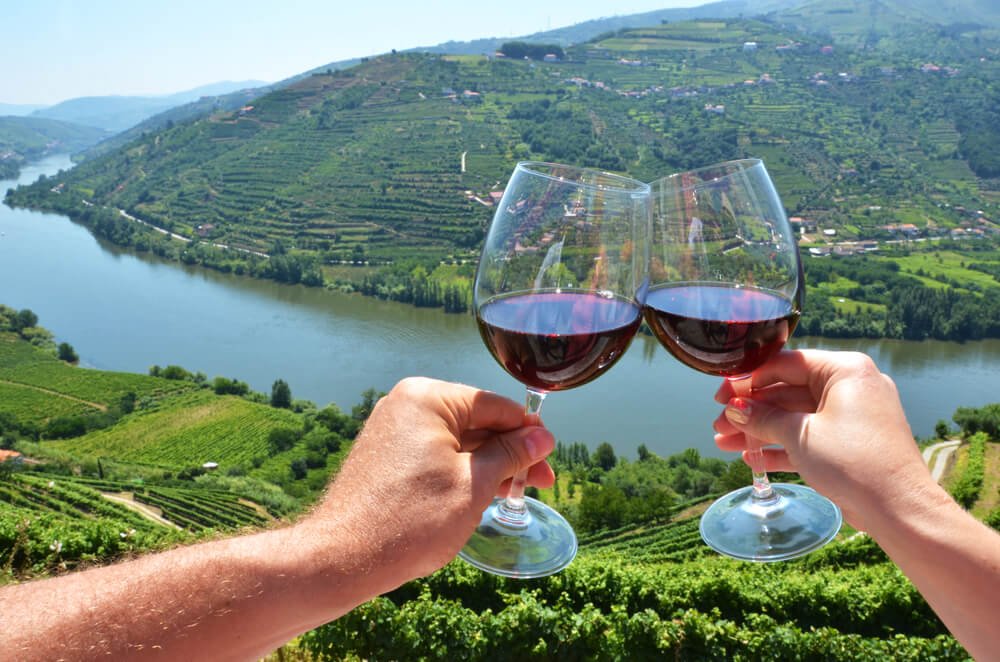 If you've gotten a taste of Port and you want more, you can't miss taking a Douro Valley wine tour like this one, which includes lunch, wine tastings at two local quintas, and even a river cruise on the Douro!
Experiencing a Douro Valley wine tour is a great way to escape the cold of city sightseeing, as you'll be transported in a minivan straight to the doorsteps of two wineries in the Douro Valley, with gorgeous river views along the way.
You'll need to dress warmly through your tour through the vineyards, but you'll warm up quickly once you begin your tasting!
This tour also includes a typical Portuguese lunch, made with local ingredients and recipes.
And even though it's winter, a river cruise is still a big highlight, as it offers an entirely different vantage point of the breathtaking landscape!
It's incredible to see the terraced vineyards that rise majestically from the river banks, with historic wineries and quintas nestled among the folds of the landscape.
This is the tour that I recommend, but I also have a post outlining several different Douro wine tours from Porto in case you want a different experience (more tastings, a different focus, etc.)
If you have more time, it might be worth saving a few days for an overnight in the Douro Valley, especially if you can stay in one of the epic wine hotels there!
Buy a book at Livraria Lello.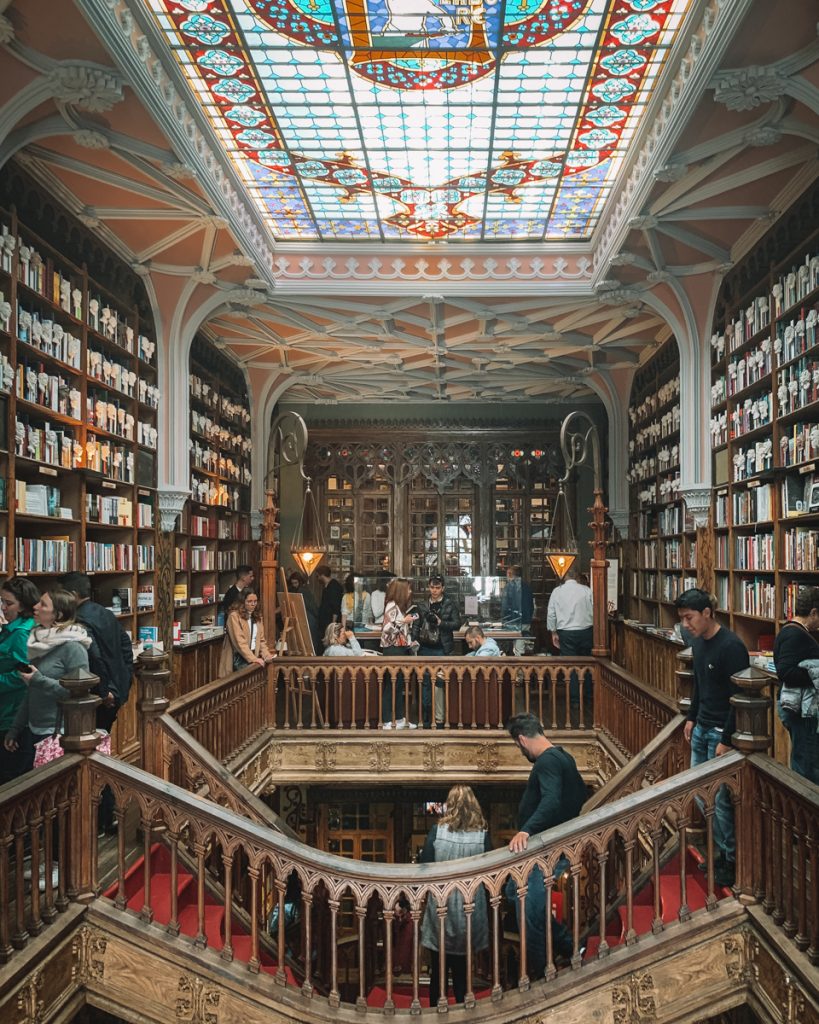 The famous Livraria Lello is one of those places every visitor should see at least once. Whether you're a bookworm or not, you're sure to be enchanted by Livraria Lello.
In winter, it's even better, as you can usually avoid the huge line and admire the bookstore's lovely design without the constant flow of people going up and down the stairs.
In fact, the stairway is among the bookstore's most prominent features, made famous by rumors that it inspired J.K. Rowling in her description of Hogwarts.
By the time the author denied the rumors, it was already too late; Livraria Lello was already famous and attracting crowds of people from all over the world.
Nowadays, you need to buy a ticket and may even have to stand in line to enter the bookstore. But trust me, it's so much more than just a regular bookstore!
Plus, you can use the 5€ ticket as a voucher to purchase a book or any other item sold in the bookstore, so it's not wasted money.
Enjoy early sunsets over Ponte Luís I.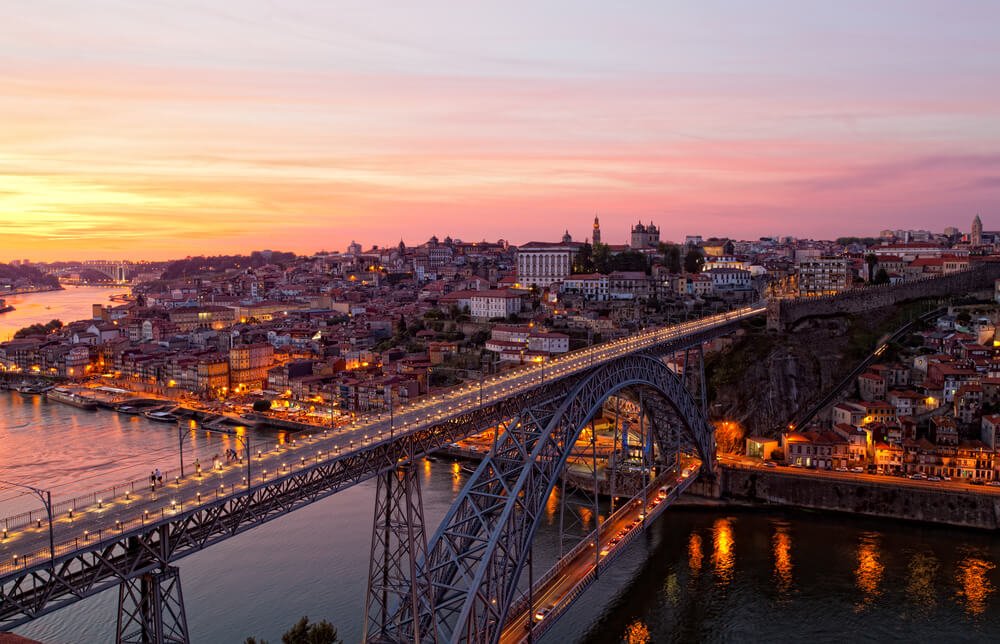 With winters in Porto being generally mild, there's no reason not to wander around outdoors and enjoy the gorgeous city views!
Vila Nova de Gaia has a few spectacular spots to catch a beautiful sunset over the Douro River.
One of my favorite places to watch the sunset in Porto is Mosteiro da Serra do Pilar, a former 15th-century monastery with a terrace that overlooks Ponte Luís I, the river, and the colorful Porto.
In summer, the terrace gets packed with people at golden hour, but in winter, you'll likely find it nearly empty.
Jardim do Morro is another great spot to watch the sunset, right next to the upper deck of Ponte Luís I.
You get a different perspective on the bridge, but the view is almost as beautiful as the one from the monastery.
Visit Porto Cathedral with fewer crowds.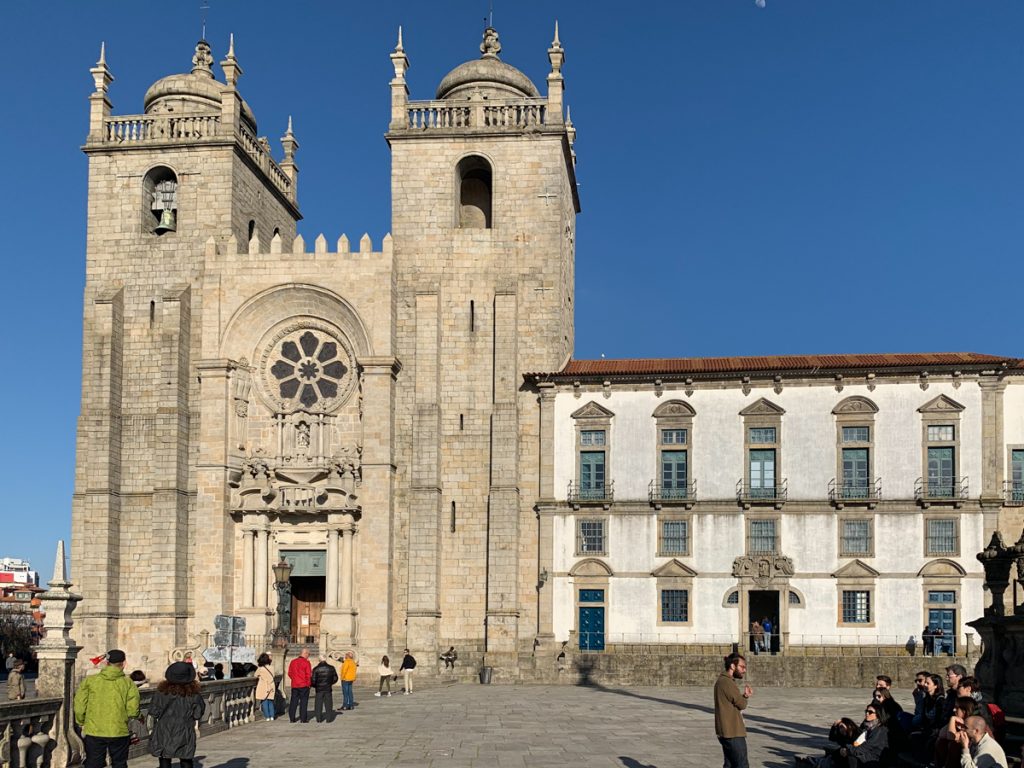 Porto's imposing cathedral, known as Sé do Porto in Portuguese, is among the must-see attractions in the city.
Sitting at the top of the hill, the 12th-century cathedral is best known for its Gothic cloisters decorated with elaborate azulejos depicting religious and literary scenes.
While the cathedral exterior preserved the Romanesque style, the interior has been changed through many phases of renovation and is now mostly Baroque.
Be sure to check out the stunning rose window and the elaborate altarpiece — they're exquisite!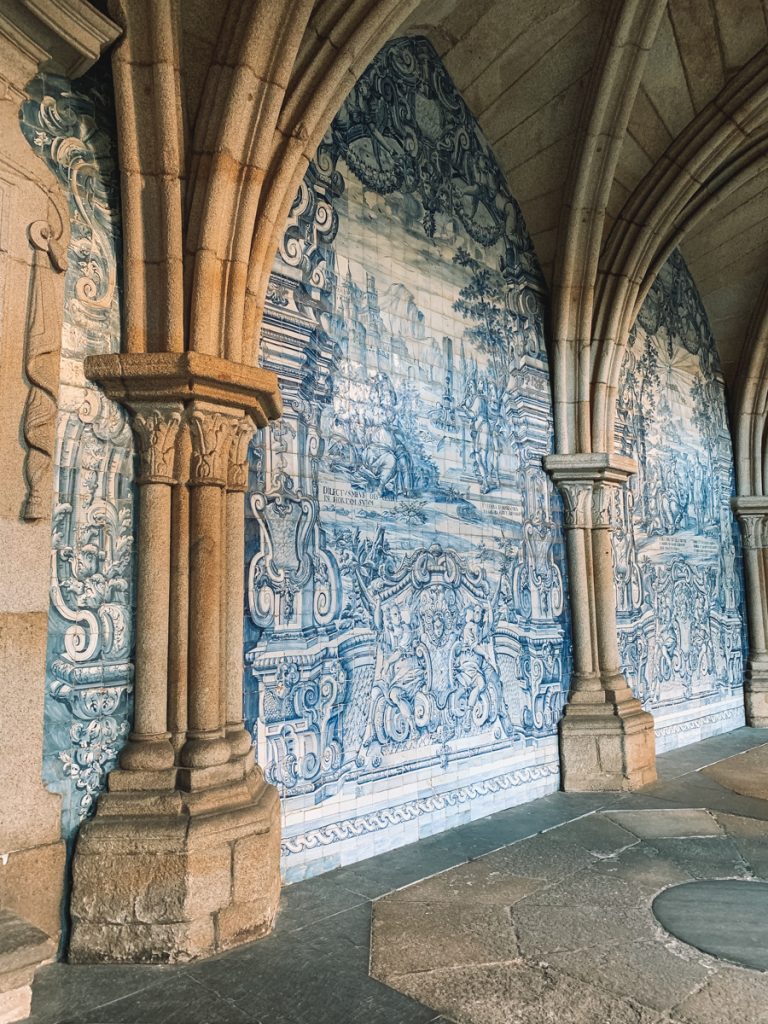 You can enter the cathedral for free, but for a small entry fee, you can also visit the Cloisters and the Museu do Tesouro da Sé do Porto, inside the Casa do Cabido.
Even if you're not interested in religious art and artifacts, it's worth paying the entry fee to visit the beautiful cloisters (and see the azulejos there!) and admire the architecture.
Indulge in tasty Francesinha.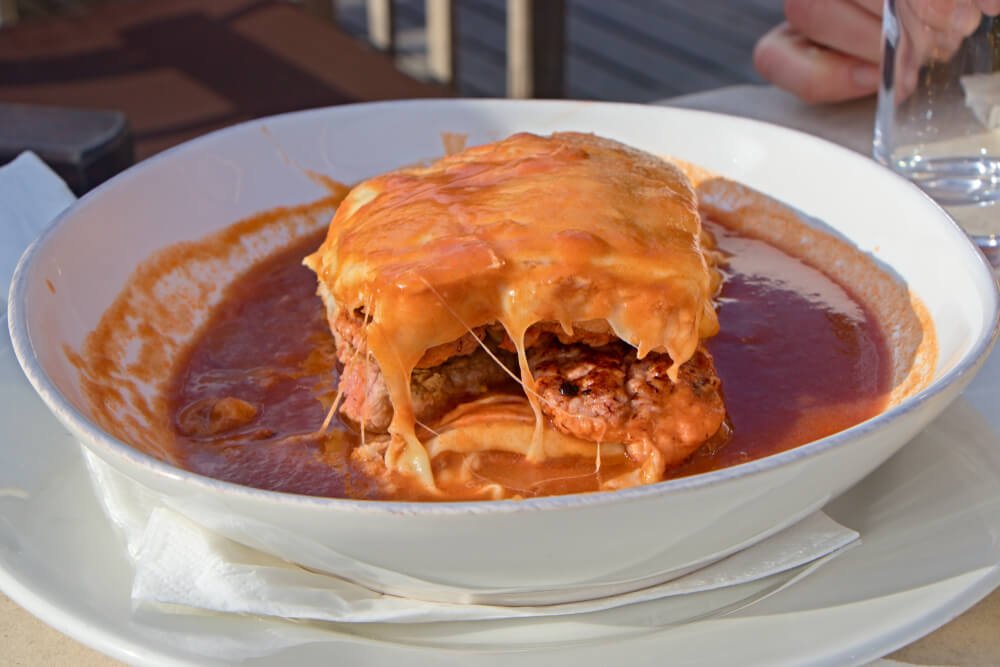 The Francesinha is Porto's typical dish, but it's only for the brave — or the extremely hungry.
The dish is quite hearty (and heart-attack-inducing) and consists of several cuts of meat, including steak, ham, and various sausage types.
If that wasn't enough, it's all layered between two slices of bread, covered in melted cheese, soaked in a tasty beer-based sauce… and with an optional fried egg on top.
As if that wasn't enough, all of this usually comes with a side of fries to help sop up all that sauce, because why not?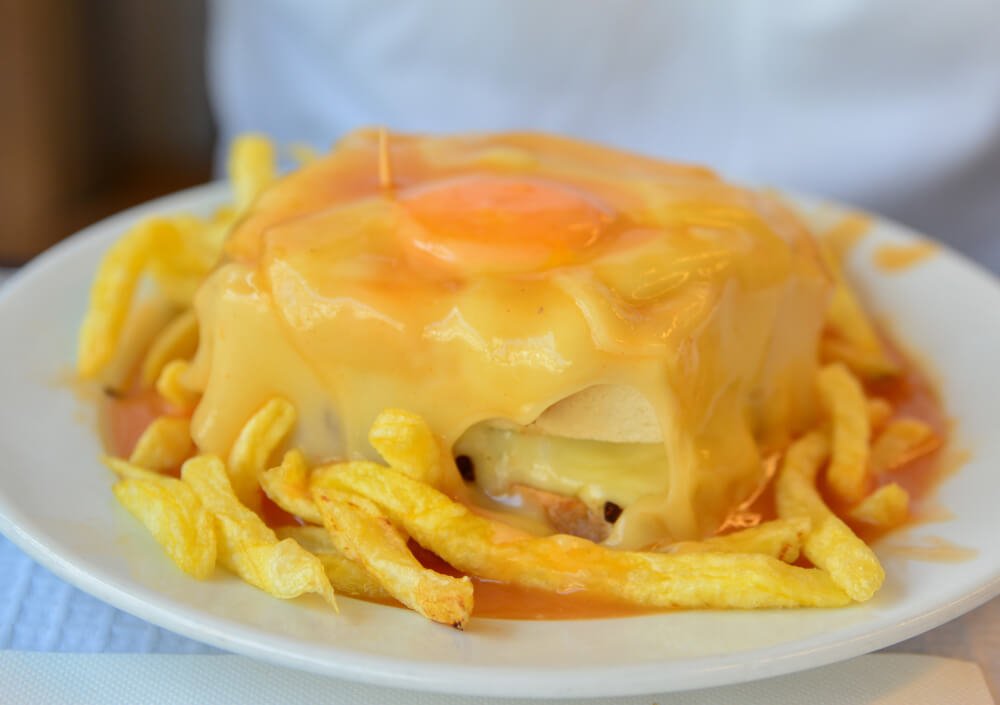 If you feel brave enough to try the Francesinha, several places are renowned for this dish.
Santa Francesinha and O Afonso are among the most popular spots for Francesinha.
Brasão is another nice restaurant with a few locations throughout Porto, where you can even get a vegetarian Francesinha. I tried it myself and loved it!
Editor Tip: When the editor visited with a vegetarian friend who lives in Porto, we went to Lado B for their veggie Francesinha — she loved hers and my meaty one was also good!
Take a pastel de nata baking class.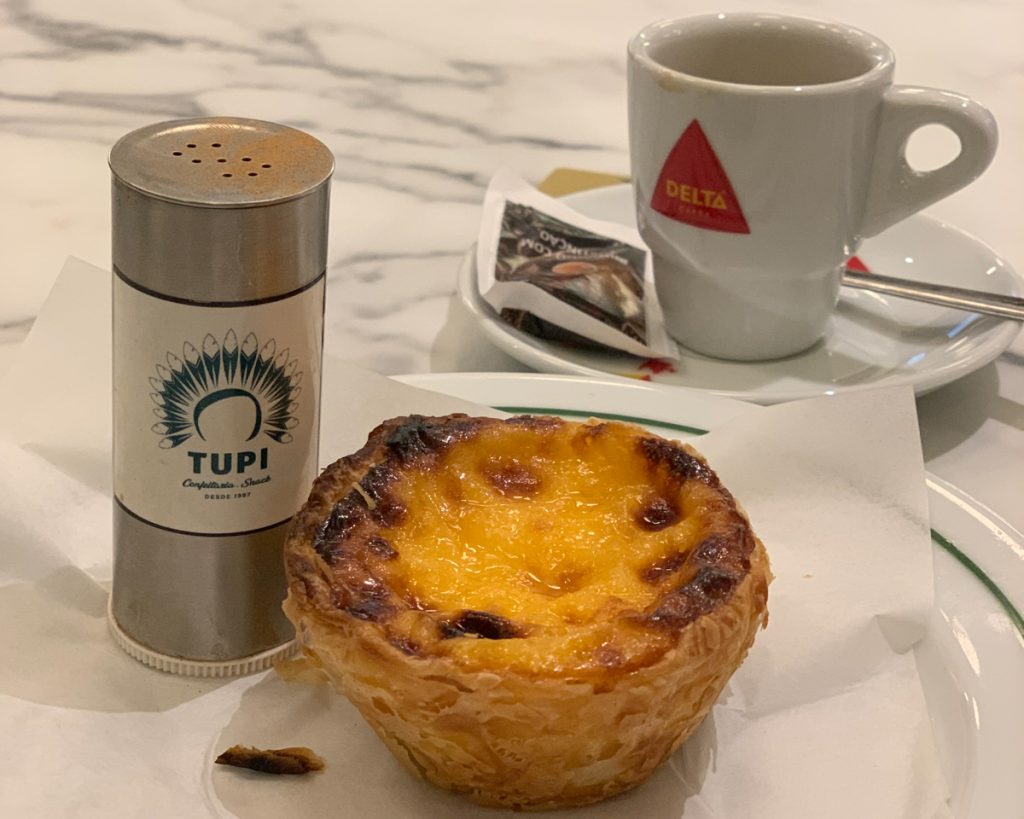 One of the most unique things to do in Porto in winter is take a baking class to learn to make the signature classic pastry of Portugal, the pastel de nata — the Portuguese custard tart.
Immerse yourself in the warmth of authentic Portuguese culinary tradition with a hands-on pastel de nata baking class in a local Porto residence (10 minutes from the center by Uber — transit is not included).
Here, you'll delve into the art of making pasteis de nata (tip: pasteis is the plural of pastel in Portuguese), using a cherished family recipe passed down from the host's own grandmother!
In their home kitchen, you'll learn how to make this rich, delicate pastries from scratch, all while learning about the history of this dessert (did you know it made it all the way to China, by way of Macao, a former Portuguese colony?)
Best of all? Enjoying the end results at a communal table, eating the freshest pasteis de nata you'll ever try, paired with coffee, tea, or juice.
Go on a Porto food walking tour.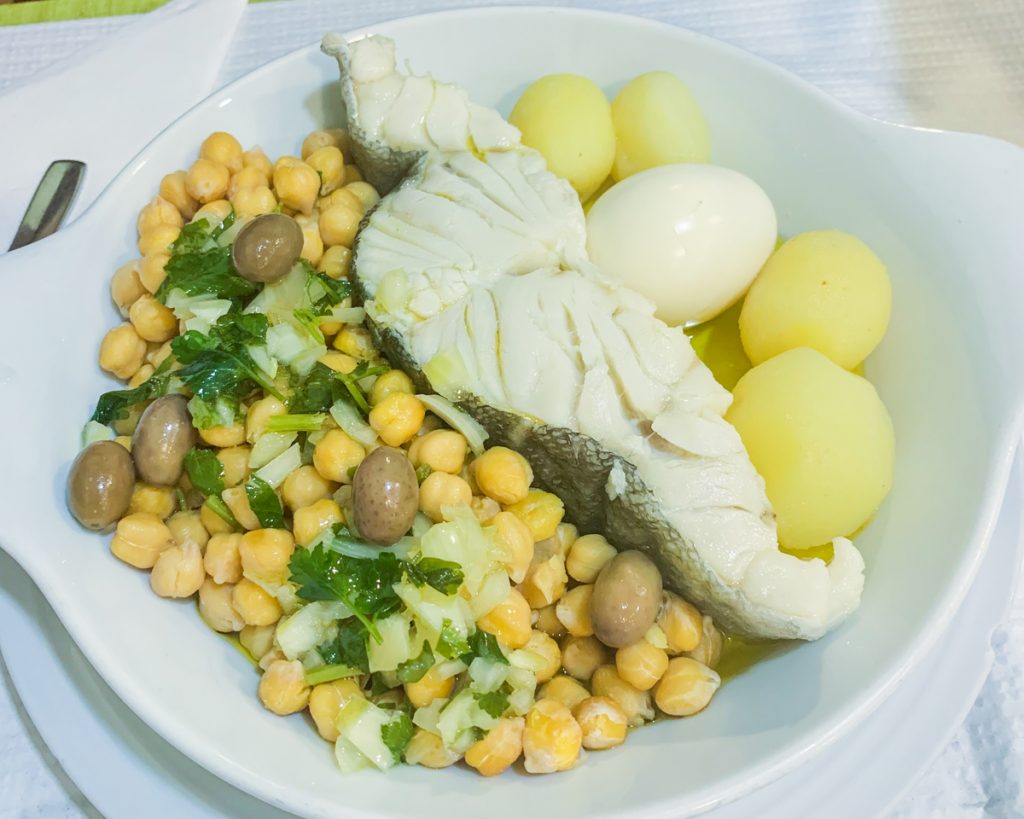 One of the best ways to enjoy a winter day in Portugal is on a guided walking tour through the historic Old Town!
This 3-hour tour offers a whirlwind tour of the Portuguese classics, from bifanas (pork sandwiches) to bolinhos de bacalhau (tasty fried codfish cakes) to sweet treats like the famed pastel de nata.
The tour is interspersed with other tastings, including finger foods like sausages, cheeses, and olives.
You'll enjoy those alongside a tasting of local wines, including three different types of Port and a Douro red wine.
Tour the splendid interiors of the Palácio da Bolsa.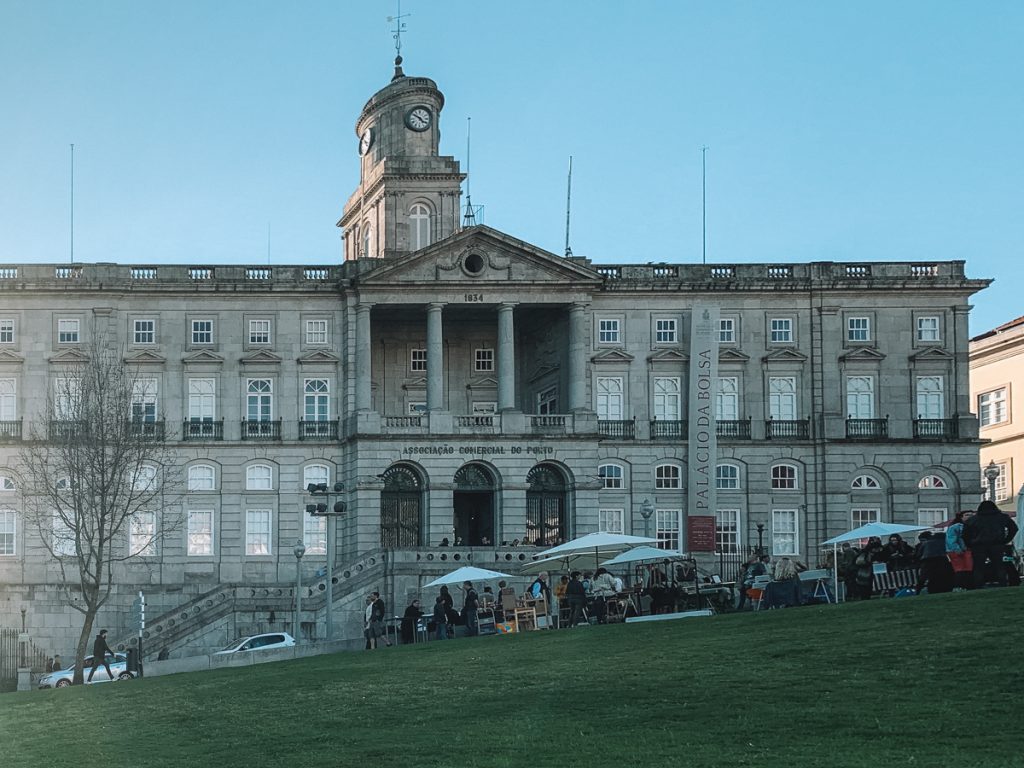 The lovely Palácio da Bolsa, or the Stock Exchange Palace, is the headquarters of the Associação Comercial do Porto (Porto's Commercial Association).
The 19th-century neoclassical building is rather beautiful though, so it's not as dull as it sounds: the stock exchange is actually a National Monument, featuring spectacular rooms decorated in different styles.
The completion of the palace's interior took several decades, so each architect and artist decorated it in their own style.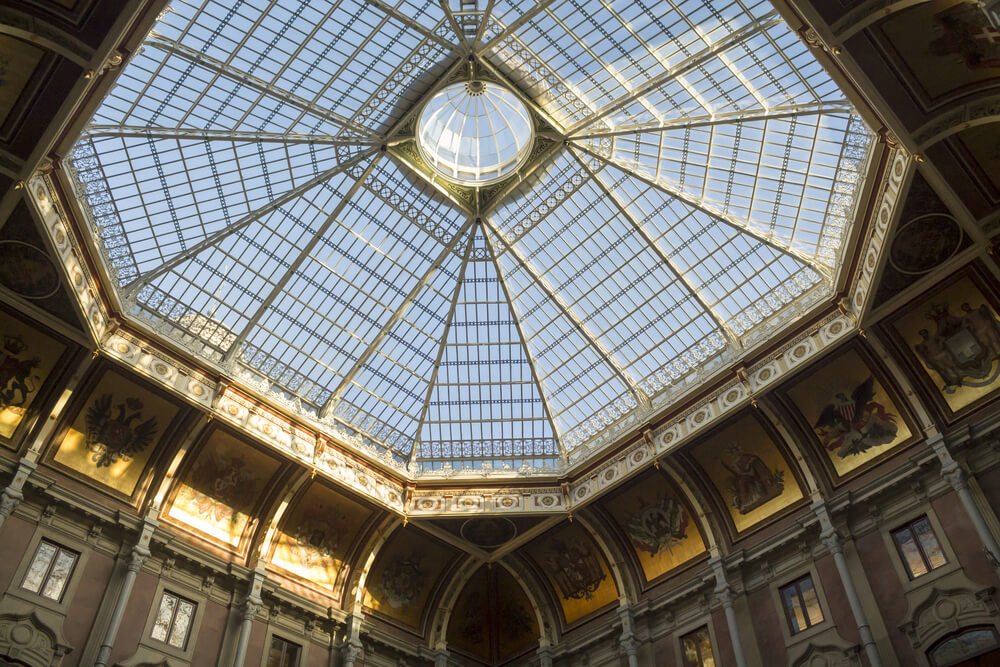 The Arab Room, inaugurated in 1880, is the most important and impressive in the palace, but each area of the palace is stunning.
You can visit Palácio da Bolsa on a guided tour that lasts roughly half an hour.
Buy your tickets on-site or book this Palácio da Bolsa guided tour online.
Stay warm with drinks in Porto's liveliest district.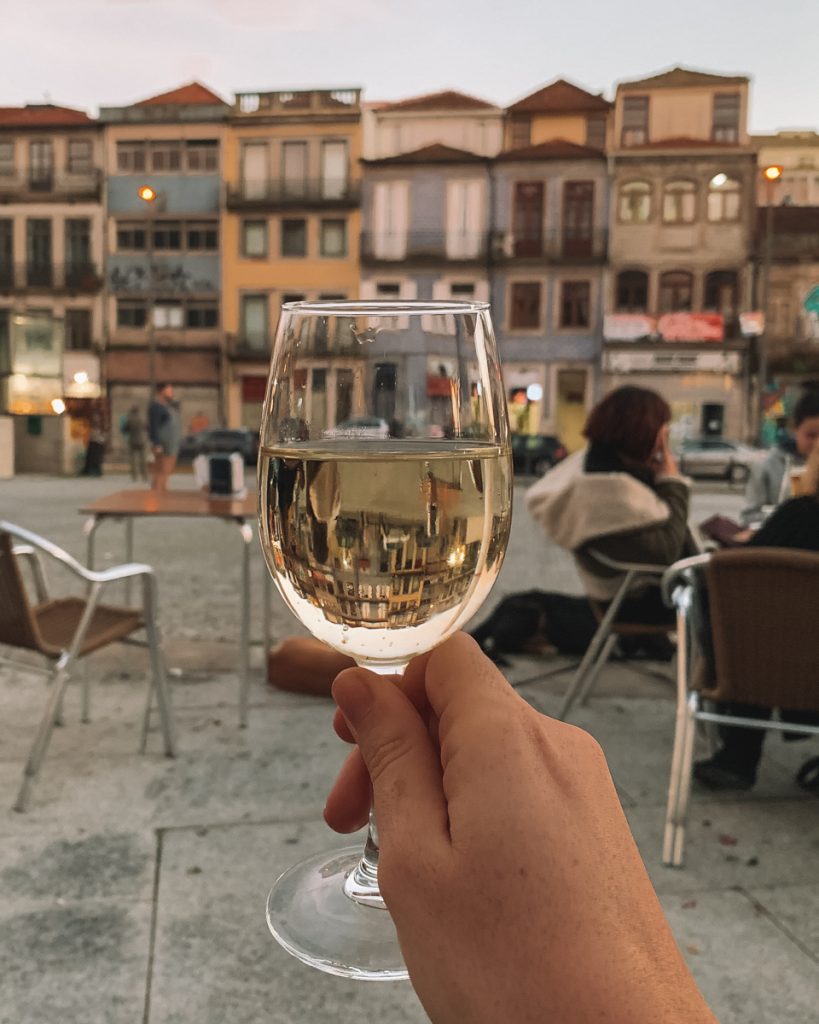 A great way to stay warm on a winter evening in Porto is to head to one of the many lively bars around Rua da Galeria de Paris, the city's most renowned area for nightlife in Porto. 
The streets around this district are lined with bars, pubs, and clubs of all kinds. Whether you want an all-night party or a chill drink in a laid-back atmosphere, there's something for every taste.
The Royal Cocktail Club is a great spot for cocktails, while Bonaparte Downtown is the place to go for a beer in a cozy atmosphere.
If you like gin, head to the Gin House for (what else?) a diverse selection of gins and cocktails.
If you're still up for more adventures, keep exploring the streets in the surrounding area to find even more cool bars and pubs.
Visit some of Porto's beautiful churches for its azulejos.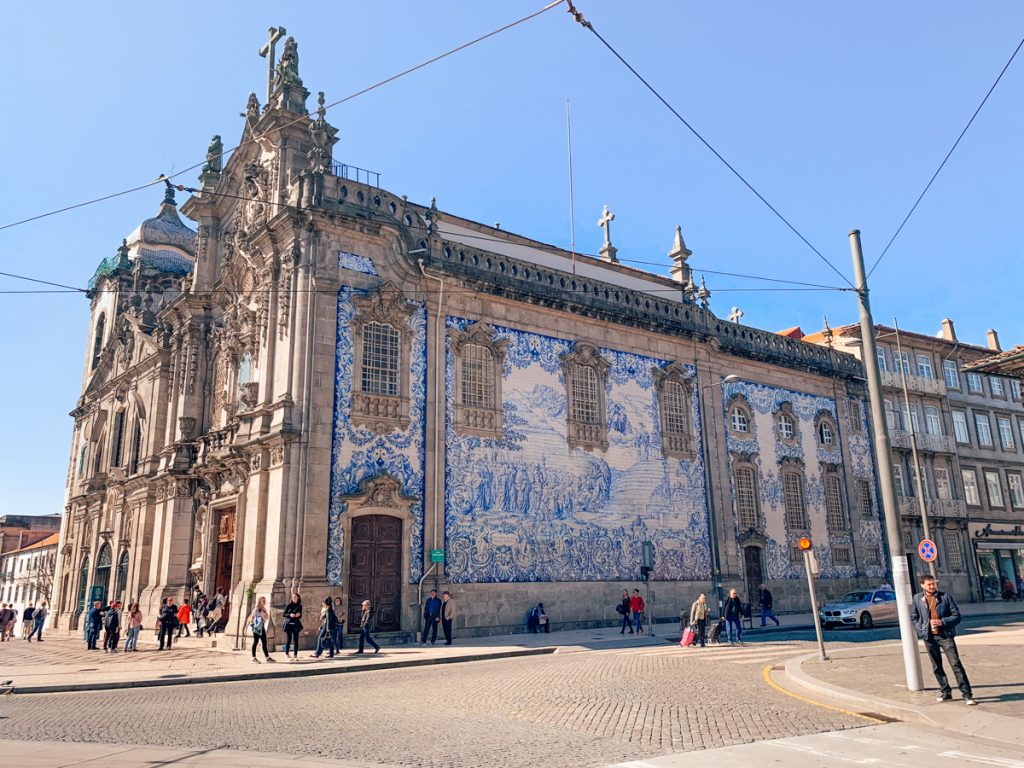 Porto is renowned for its many gorgeous churches — especially those featuring the stunning azulejos for which the city is so loved!
When it comes down to azulejos, Igreja do Carmo is among the most famous, right next to the University of Porto and around the corner from Livraria Lello.
The twin church is separated from the Igreja dos Carmelitas by a narrow house also known as the Hidden House, now a museum that you can visit for a small entry fee.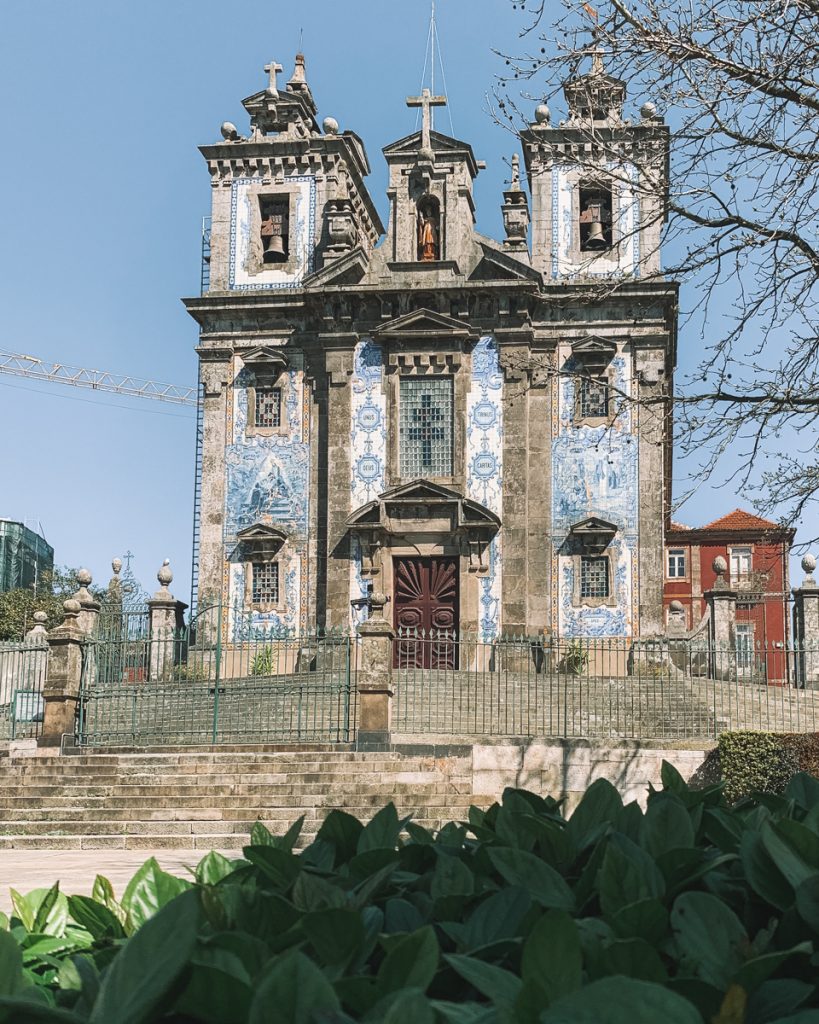 Not far from São Bento train station (itself a worthy site for azulejos — more on that in the next section) check out the beautiful Church of Saint Ildefonso.
This lovely church is known for its façade, covered in white and blue azulejos, which was added on in the early 20th century.
From here, you can walk down the shopping street, Rua de Santa Catarina, and find the iconic Chapel of Souls, an 18th-century church entirely covered in azulejos!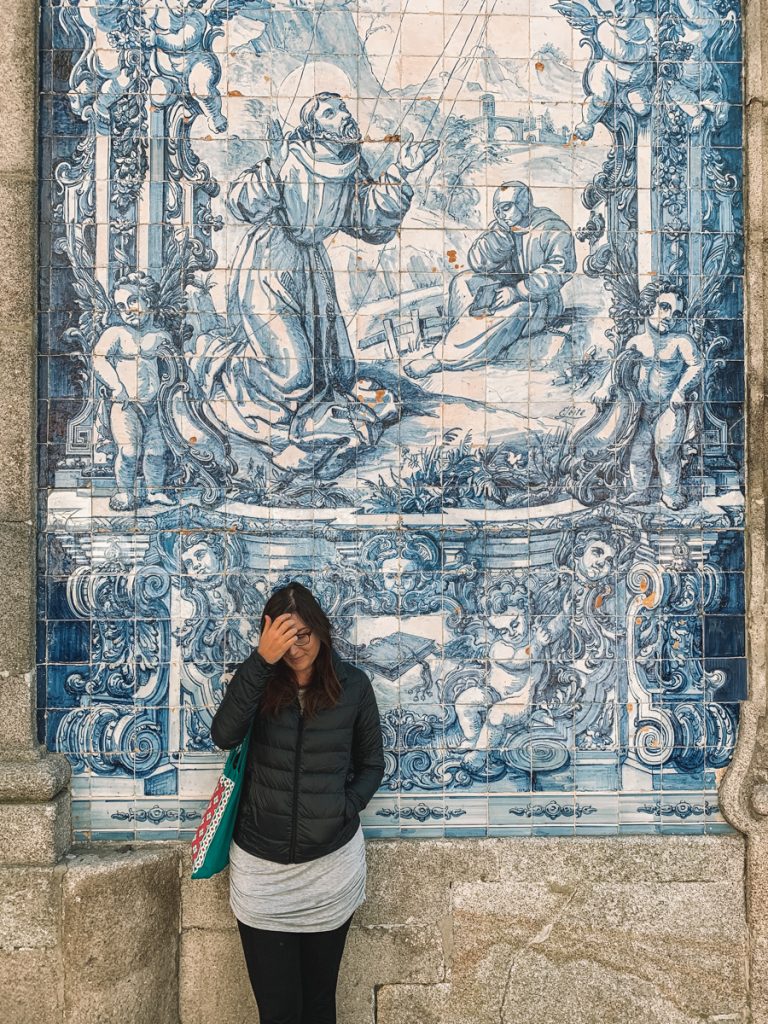 One last church worth checking out is Igreja dos Clérigos!
This particular church is better known for its bell tower that you can climb for a spectacular panoramic view of Porto.
But don't skip the church itself — it's worth peeking in to check out its gorgeous Baroque interior.
Though it's not known for its azulejos like these other churches are, it's still worth it!
Check out the azulejos in São Bento train station.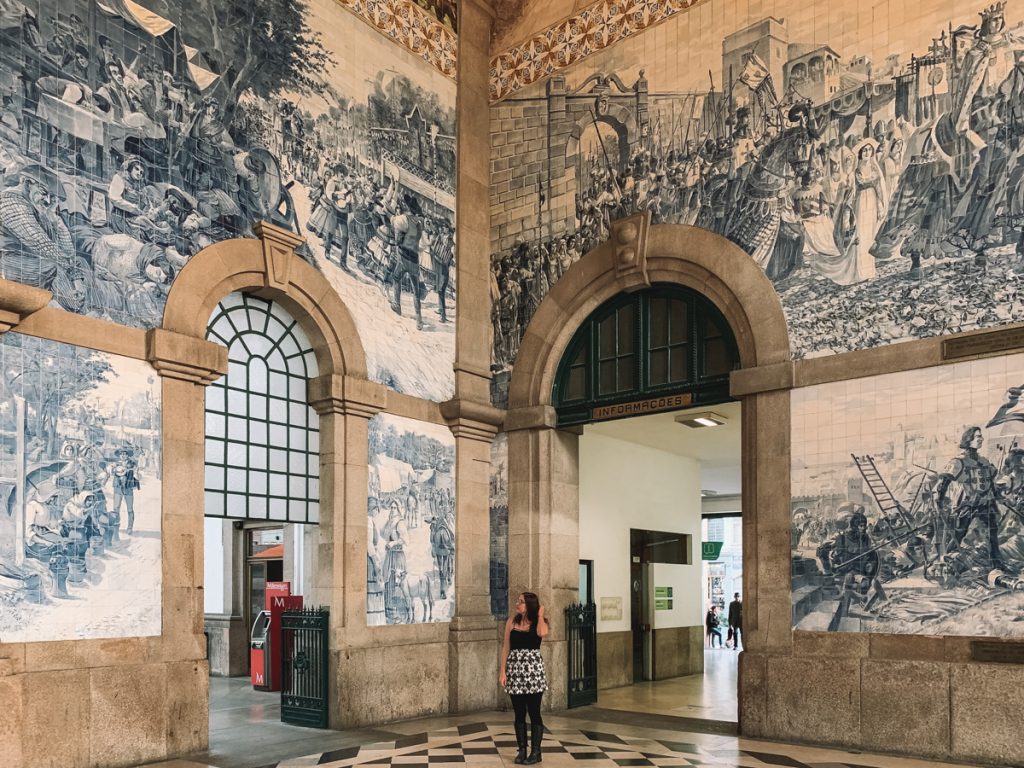 The churches aren't the only buildings featuring stunning azulejos. Porto's central station, São Bento, is more than a train station — it's an open air mosaic gallery, too!
Part of the UNESCO World Heritage Site of the Historic Center of Porto, the train station is basically a museum open for everyone to admire.
The station's main hall is covered in azulejos depicting key moments in Portugal's history.
Above the classic white and blue azulejos on the walls, multicolored azulejos depict the various transportation means used in Portugal over the course of the centuries.
Given the central location of São Bento, you'll likely pass by many times, but don't forget to enter the train station and check out this wonderful work of art completely free!
Attend a concert at Casa da Música.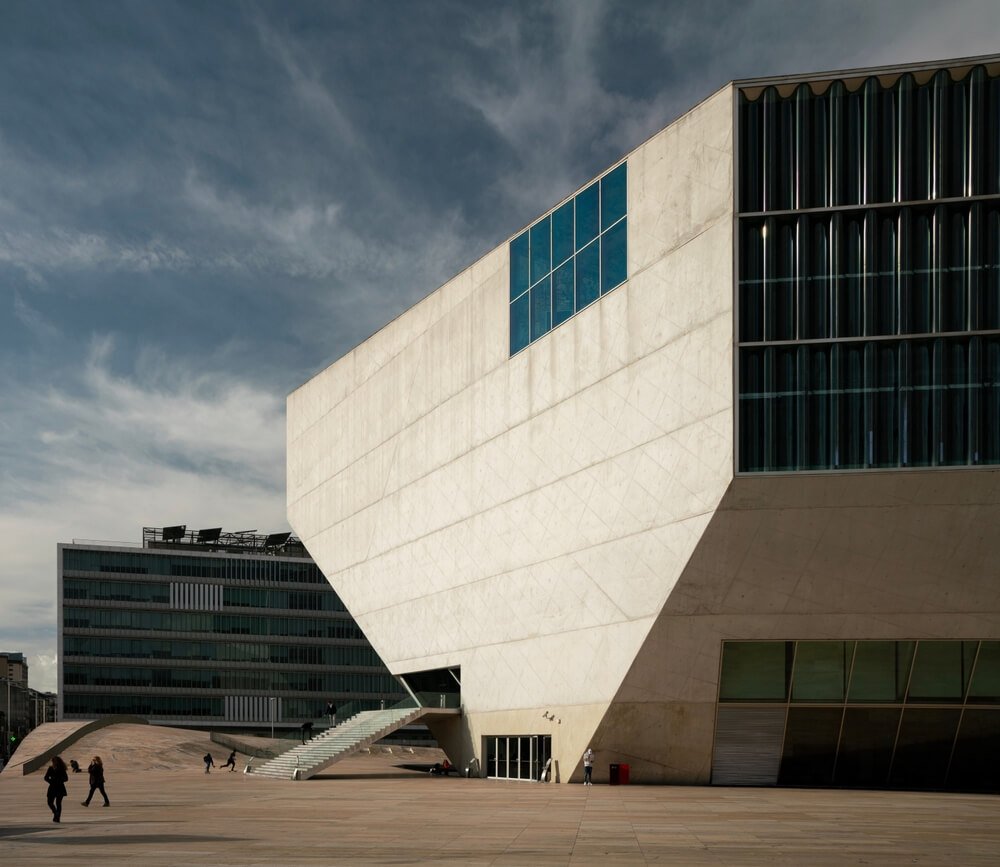 If you're looking for an alternative way to spend a winter evening in Porto, check out the events at Casa da Música.
It's a gorgeous gem of modern architecture that's a striking counterpoint to all the historical charm in the rest of the city.
The modernist-design concert hall opened in 2005 and hosts important musical events, ranging from classical music to pop concerts and traditional Portuguese music.
Check out what's on when you're in town and buy your tickets in advance. You may even find some free concerts if you're lucky.
If you want to learn more about the concert hall, you can also join a guided tour.
You can't book them online, but you can show up daily at 11:00 AM and 4:00 PM, and tour tickets cost €12.50 per person (free for those under 12) as of October 2023.
Enjoy delicious treats at Mercado do Bolhão.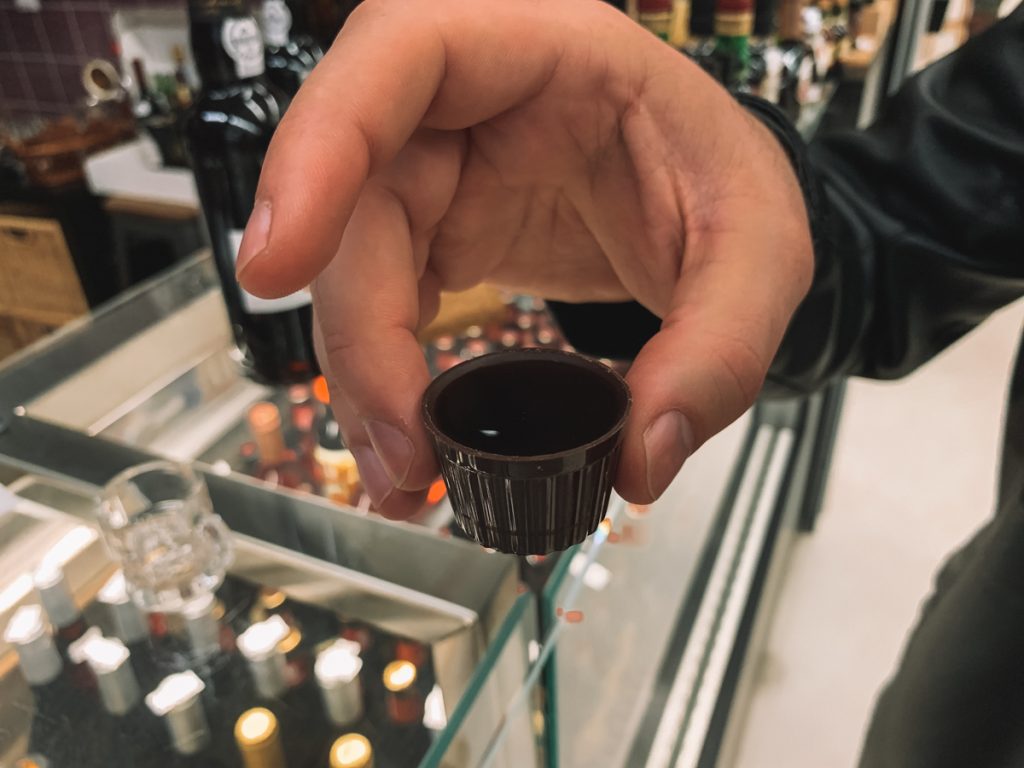 The gorgeous (and recently renovated) Mercado do Bolhão is Porto's historic market, located in an emblematic 19th-century building close to Porto's shopping street.
The market is best known for its fresh produce, from fruits and vegetables to meat and fish, but it's also full of little snacks that make a great taste of Porto.
Don't miss the chance to try ginjinha (pictured above), a Morello cherry liqueur characteristic of Portugal served in an edible chocolate cup!
The huge market houses dozens of stalls serving many other goods, including Portuguese pastries, wines, sweets, and souvenirs.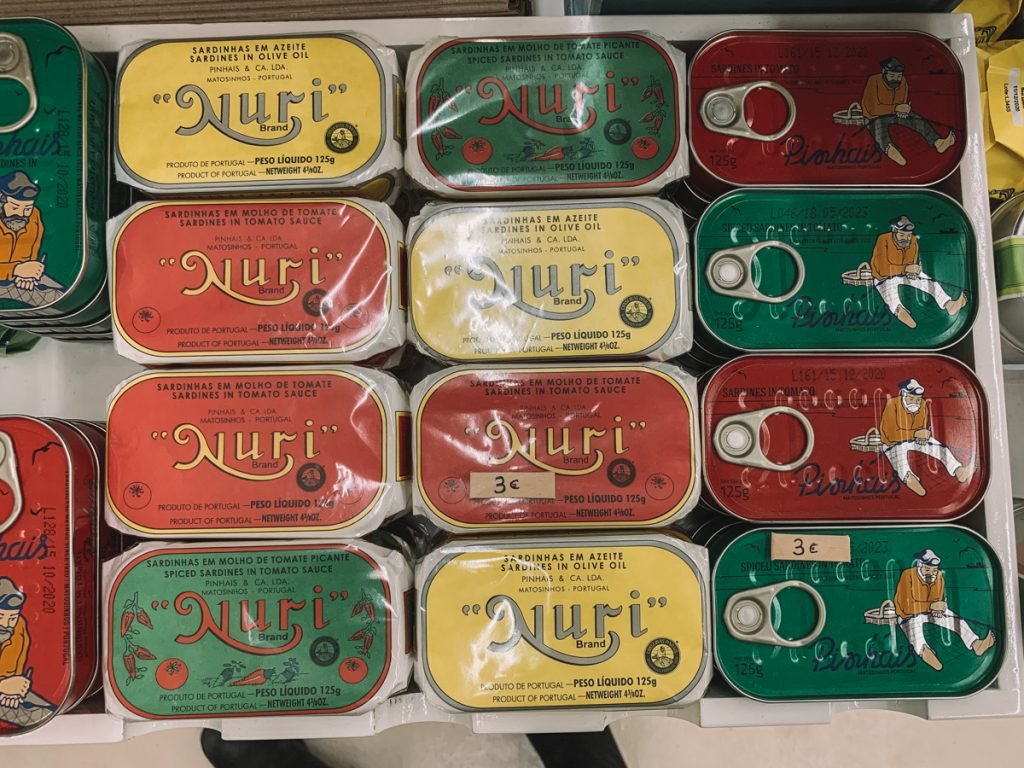 You can't miss the adorable tinned sardines and other fish — they make the perfect Portugal souvenir!
You'll also find stalls serving prepared foods, in case you want to enjoy a quick lunch.
Furthermore, the market occasionally houses events like fado concerts and exhibitions, so be sure to check online and see if there's any events on during your stay!
Visit the WOW Museums.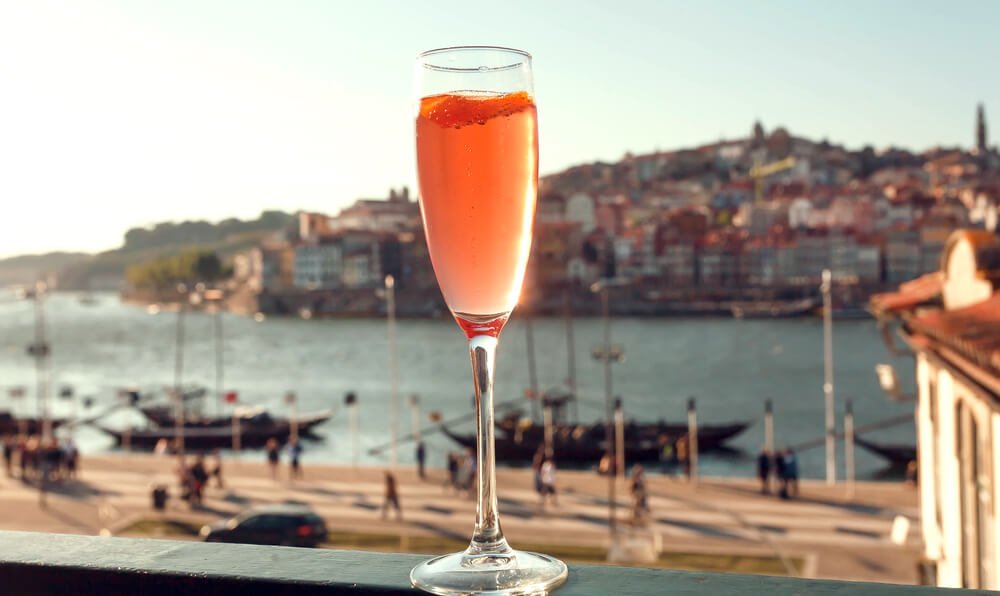 One of the most recent attractions in Porto, WOW Porto is a cultural district in Vila Nova de Gaia consisting of several museums, restaurants, and event spaces.
There's a lot to do at WOW, ranging from visiting unique museums to enjoying a delicious meal or learning about wines.
A whopping 7 museums are currently part of WOW… you could easily spend a half-day here!
A few of the most interesting are Pink Palace (with Rosé wine tastings with a view!), The Wine Experience, and Planet Cork (all about cork, as Portugal produces 65% of the world's supply).
There's also The Chocolate Story, The Bridge Collection (drinking-related artifacts and history), Porto Region Across the Ages, and Atkinson Museum (housing all kinds of world-class exhibitions).
With so many activities and museums, WOW is the perfect place to go when you're out of ideas for things to do (as if that could ever happen in Porto…).
Just a heads up: most activities revolve around wine. After all, WOW stands for World of Wine!
Where to Stay in Porto
The unique Zero Box Lodge is a great choice combining modern interior design and a social atmosphere, making it a favorite among budget travelers.
If you've heard of a capsule hotel, it's somewhat of a similar concept, as each room is a private "box" with your space and en-suite bathroom. But you're not limited to your own little pod!
There's also a lively bar and restaurant on site, as well as communal lounge spaces to socialize in.
Add in its prime location, and that's why Zero Box Lodge is one of the best values in Porto.
For those with a bit more budget, Laurear Guesthouse is a great pick.
This guesthouse oozes contemporary coziness, with great design and reasonable prices.
Distinctive interior elements, such as exposed wooden beams and eclectic furniture, make this stand out compared to your standard, impersonal chain hotels.
Located near significant landmarks like Clérigos Tower and Mercado do Bolhão, Laurear Guesthouse is the perfect blend of comfort and location.
Opting for luxury in Porto is a great value, as 5-star hotels are far more affordable compared to other European cities.
A great example is the gorgeous Hospes Infante Sagres, part of the esteemed Small Luxury Hotels of the World group.
This historic hotel exudes quintessential Portuguese charm, with its intricate tilework and neo-Baroque flourishes like elegant chandeliers.
Perfectly situated near Aliados, Infante Sagres is in convenient walking distance of Porto's key attractions.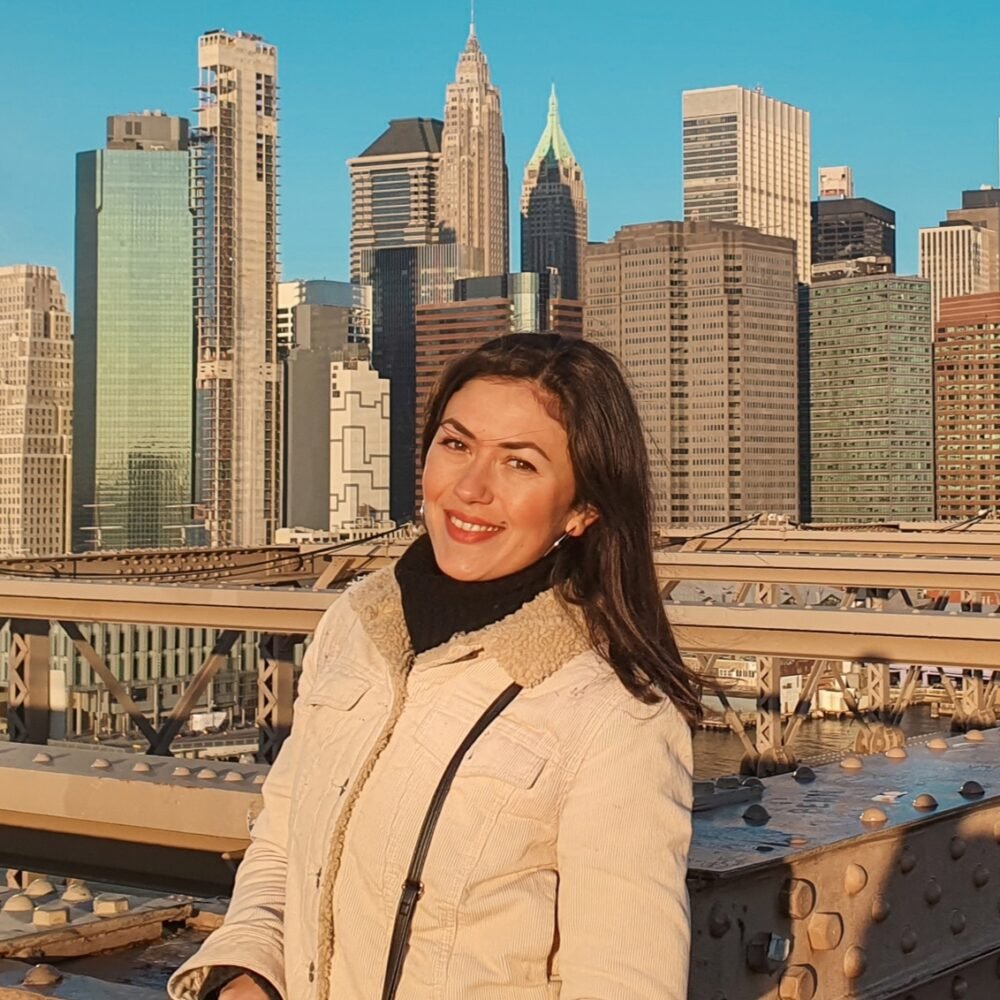 Roxana is a Romanian-born freelance travel writer who has lived in Italy for over 15 years. She has a Master's in Journalism and a Bachelor's in Film Studies, and she studied at Università degli Studi di Roma Tre. Besides her native Romania, Roxana has lived in Rome, Lisbon, and Berlin, and she has traveled through much of Europe in search of hidden gems, history, and culture.