If you're planning to visit Moorea, get ready to have your mind blown.
It has the most brilliant turquoise-blue waters I've ever seen (and I've been to the Maldives!) as well as some of the best coral reefs I've had the privilege to dive and snorkel in.
That said, Moorea is not the most straightforward destination to travel to.
It's not hard to travel, but there are some things to be aware of, such as the language, how the currency works, and how to get around.
I've tried to think of everything you'd want to know before you visit Moorea and distill it all into this Moorea travel guide: let me know if I'm missing anything!
Travel Tips for Moorea
Culture
Language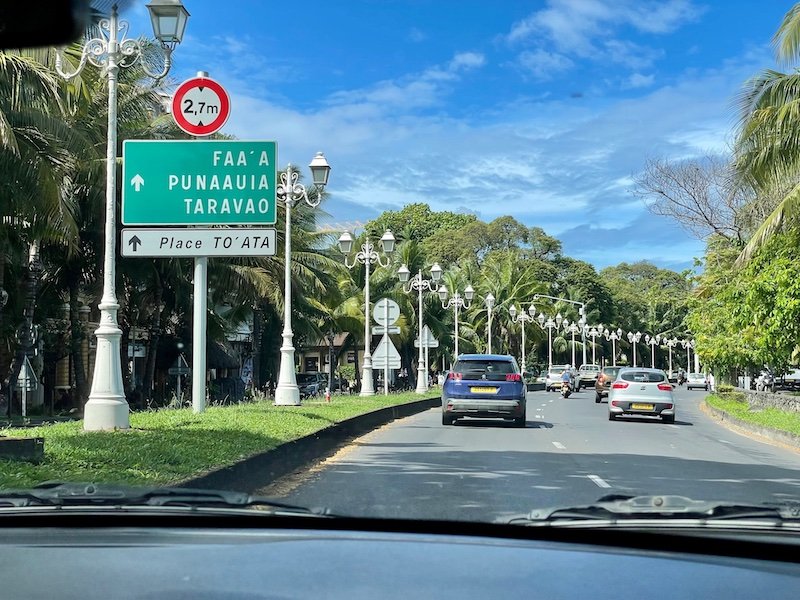 Note: This post contains affiliate links, which means I may receive a small commission if you purchase something through one of these links. Thank you for supporting the free content on this site! For more information on affiliate links and cookies, see my disclosure page for more details.
It's important to remember that French Polynesia is an overseas 'collectivity' (some might say a quasi-colony) of France.
As a result, French is the official language of French Polynesia, so you'll see signs, menus, etc. in French.
It's definitely helpful to know French, especially for menus, and as someone who speaks semi-decent French and reads it well, there was a handful of times I used it.
However, I found that most people I encountered who worked in tourism spoke English rather well, and I think you could quite easily travel Moorea without speaking French.
However, keep in mind that while the islands are under French rule, Polynesians have their own distinct cultures and languages.
Even in the collectivity we know as "French Polynesia", there are multiple Polynesian languages (Reo Mā'ohi) spoken and many distinct cultures and customs!
These islands spans a huge geography — if overlaid on a map including the seas around it, French Polynesia would be the size of the EU!
Before recent advances in transportation, many of these island clusters were rather isolated, so distinctive languages appeared in different archipelagos and areas.
On Moorea, the primarily Polynesian language is Tahitian (Reo Tahiti). You should learn a few works of Tahitian — I swear it's not too hard! — to show respect for the land you're on.
A few Tahitian words to learn include:
'ia ora na (ee-ya or-ah-na): Hello
māuruuru (mah-roo-roo): Thank you
nana (nah-nah): Bye
If you want to learn more, Tahiti Tourism has a great guide!
Native Polynesians will have generally been educated in French, so they are usually at least bilingual in French and their native Polynesian dialect, and they'll often speak some English as well!
How to Dress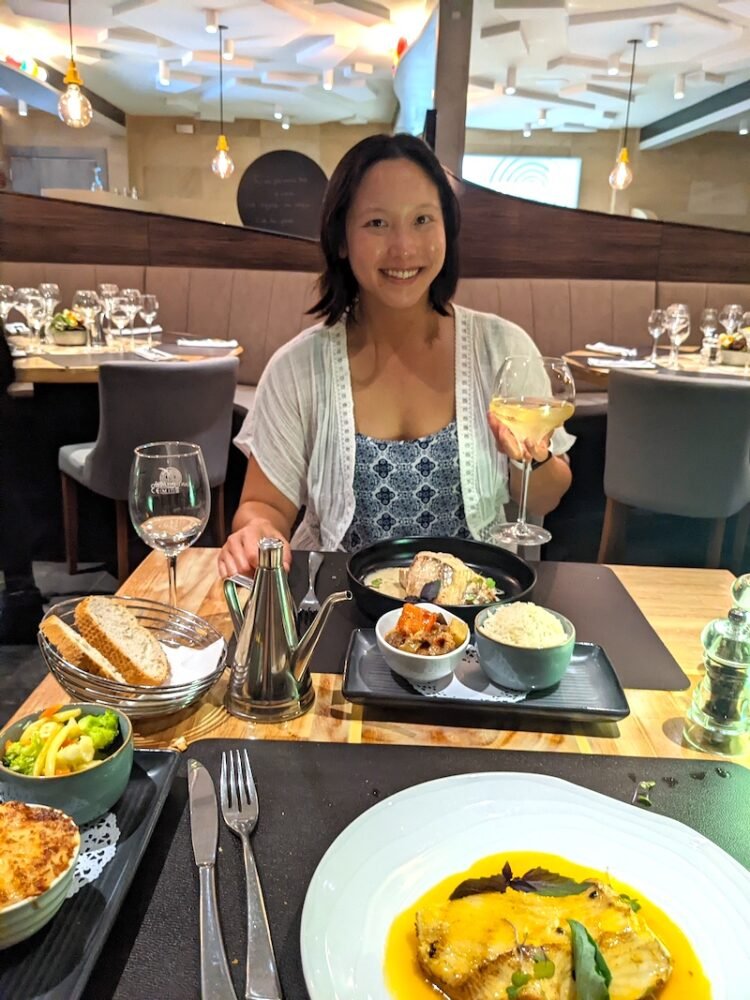 There are no major guidelines on how to dress in Moorea — it's all pretty casual.
French Polynesia is not a particularly religious or conservative place, and what you'd normally wear on an island should be fine here!
While you shouldn't wear your bikini into a restaurant, it's perfectly fine to wear casual clothing like shorts, sandals, and a T-shirt basically anywhere.
Even at more fine-dining style restaurants, the dress code is still pretty loose and casual.
When we went out to dinner at a nice restaurant, we wore dresses/rompers and nice-looking cover-ups… and our best sandals, because that was all we had!
Food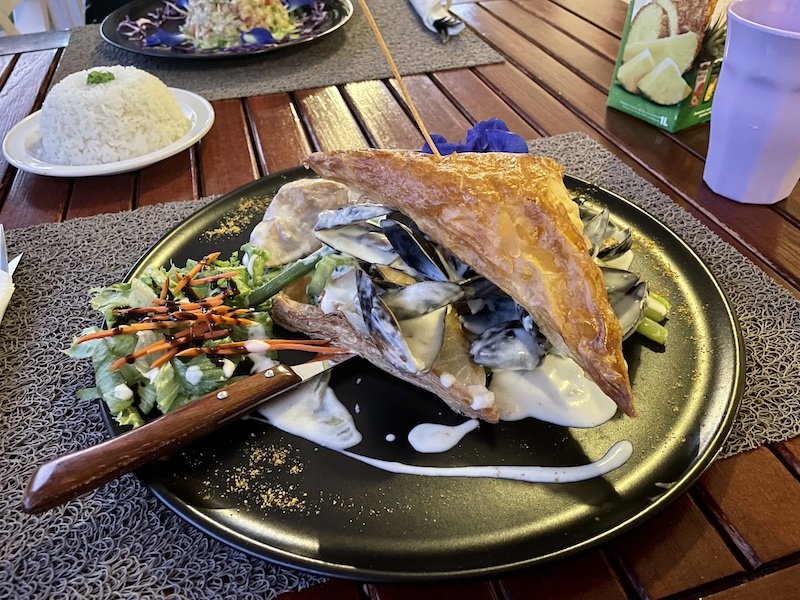 The food in Moorea is simply delicious — French flavors and techniques with Polynesian ingredients is a can't-lose combination.
Don't miss the chance to eat some delicious French pastries while on Moorea, either — the bakery and restaurant Caraméline was a frequent stop during our five days on Moorea.
The local Polynesian dish you'll see almost everywhere in Moorea is poisson cru, literally 'raw fish'.
This dish is similar to ceviche, with fresh raw tuna mixed alongside vegetables (typically some mix of cucumber, bell pepper, tomato, and/or onion) in a lime and coconut milk sauce.
It's absolutely delicious and something you must try while visiting Moorea, as it's considered a national dish!
Other popular dishes include brochettes (skewers) with either fish or beef, served with your choice of fries, green beans, rice, or salad, as well as a sauce.
You'll also find dishes like grilled swordfish, etc. that focus on the fresh fish found in the South Pacific.
You'll find a combination of roulottes (food trucks) and sit-down restaurants in Moorea.
A few of my favorite places to eat included: the roulotte with poke bowls at Temae Beach, Chez Keiki, Manua Grill, and Rudy's.
General Travel
Best Time to Visit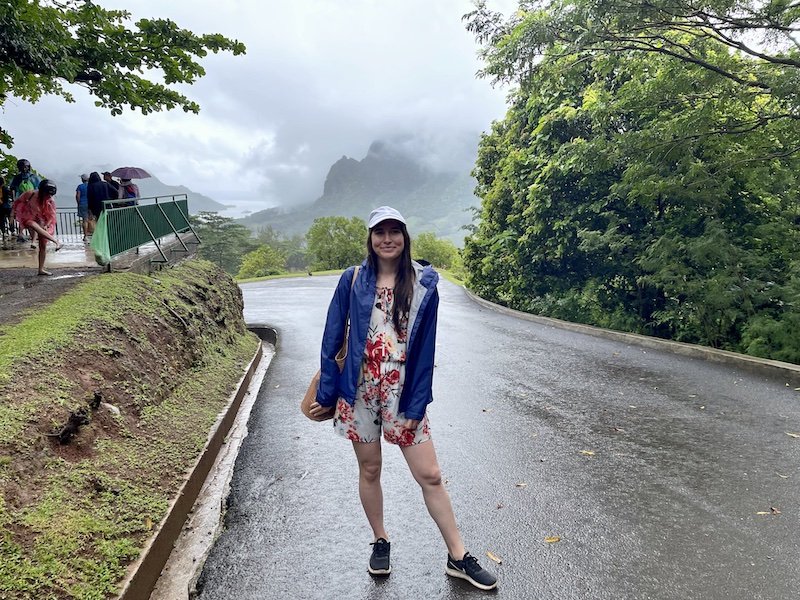 There are multiple considerations when it comes to deciding when to visit Moorea!
The dry season is from May through October, the most dry month being August.
The wet season is from November through April, the most wet month being December.
We personally visited Moorea for 5 days (and Tahiti for another 5) in November and didn't find it too rainy.
The rain did interrupt our plans once or twice, but over the span of 10 days, it wasn't bad.
Humpback whales can be found in Moorea from July to late October / early November.
I'd say the best time to visit is either September or October, so you have dry season plus the chance to see the humpback whales.
I wouldn't recommend July or August because these are the peak times, when accommodations are the most expensive and the islands are the most crowded.
If you visit in the rainy season, just be aware that the rain is rather unpredictable!
We would mostly just experience it as sunny days with the occasional heavy rain shower, but there was about a 24-hour deluge one day.
Packing Essentials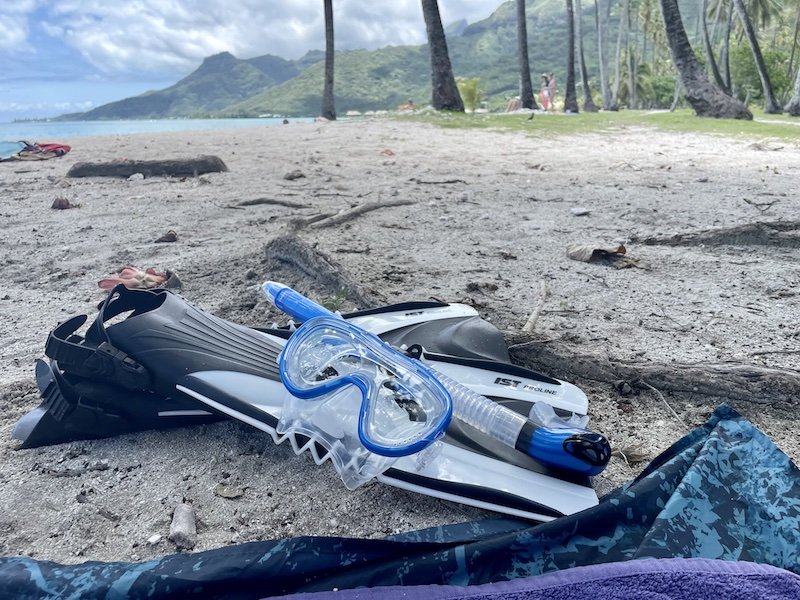 I have a full Moorea and Tahiti packing list here, but let me run down the quick essentials!
A rain jacket in case of rainfall — whether you visit in rainy or dry season, it's essential!
Accommodations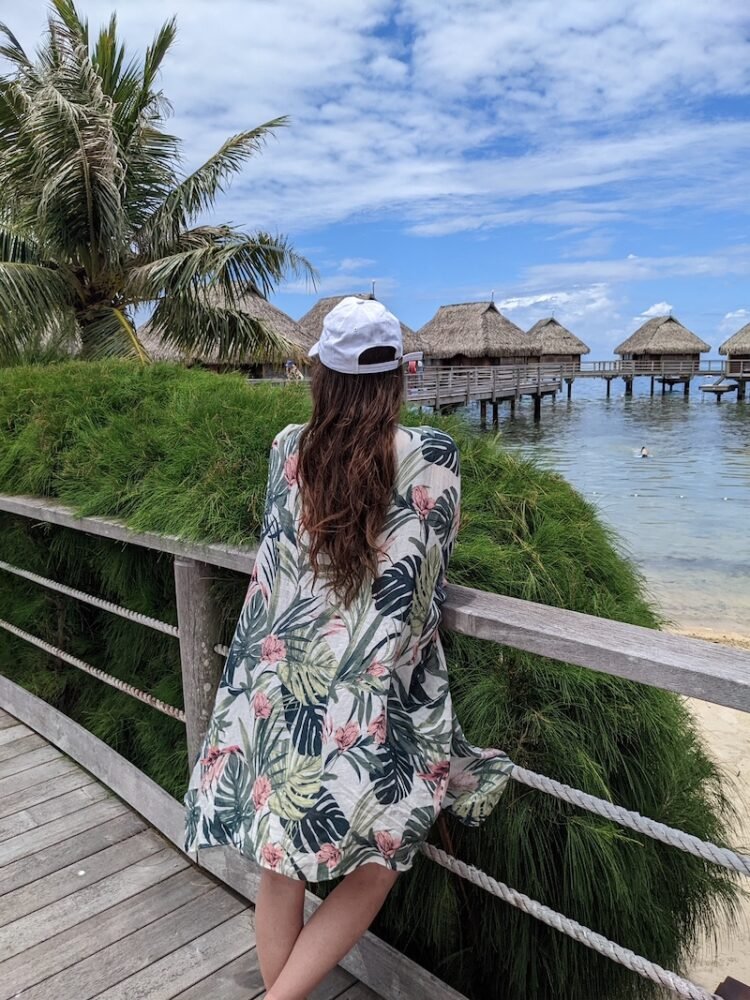 There's a huge variety of accommodations on Moorea — so much so that I have a full guide to where to stay in Moorea here!
There are three resorts with overwater bungalows on Moorea: The Hilton, Manava Beach Resort, and Sofitel.
Overwater bungalows start around $800 per night and go up from there depending on seasonality!
Standard rooms at these resorts typically are in the $400-550 per night price range.
Meanwhile, there are ample guesthouses in Moorea that offer excellent value! For a simple guesthouse, you can expect to pay around $100-150 per night.
There are also a large variety of beachfront hotels that range in the $200-300 per night region.
Key Activities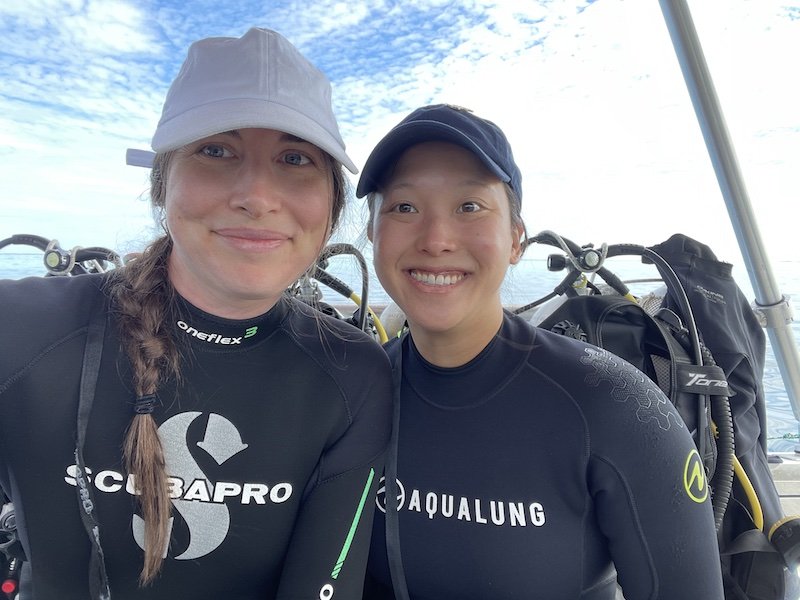 Of course, Moorea is known for its spectacular waters so you simply must enjoy them!
We went diving four times while we in Moorea and each dive unlocked a different level of beauty — I wish I could have dove more, as it never got repetitive.
We also went snorkeling in Moorea twice and loved it each time — both the area at Temae Beach and the Shark and Ray area in the lagoon are spectacular.
Other things to do in Moorea that we enjoyed were taking a 4×4 tour of the island, including its viewpoints and pineapple fields, kayaking, and of course — eating all the delicious food!
Money
Currency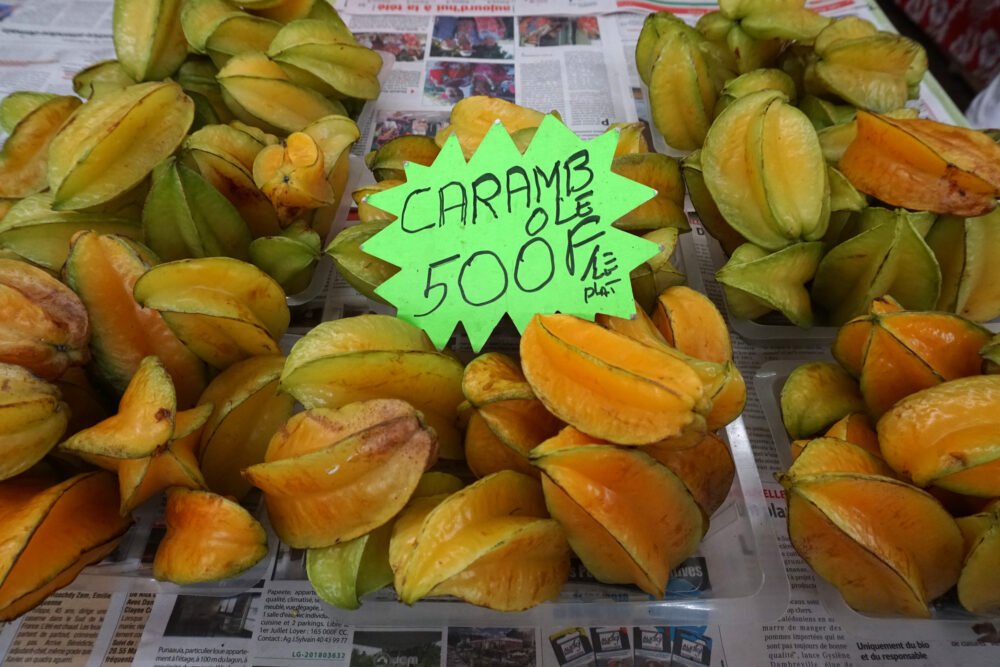 The currency on Moorea (and all of the islands of Tahiti) is the Pacific franc or XPF.
It's pegged to the Euro at 1 EUR = 119.05 XPF at the time of writing (February 2023).
This means that you can roughly move the decimal spot two places over and then subtract 20% to get the price in Euros.
From there, if you're also factoring in converting it to dollars, just keep in mind where the USD is in comparison with the Euro.
When we were there, the dollar was really strong so everything was a good deal cheaper than it usually would have been!
Tipping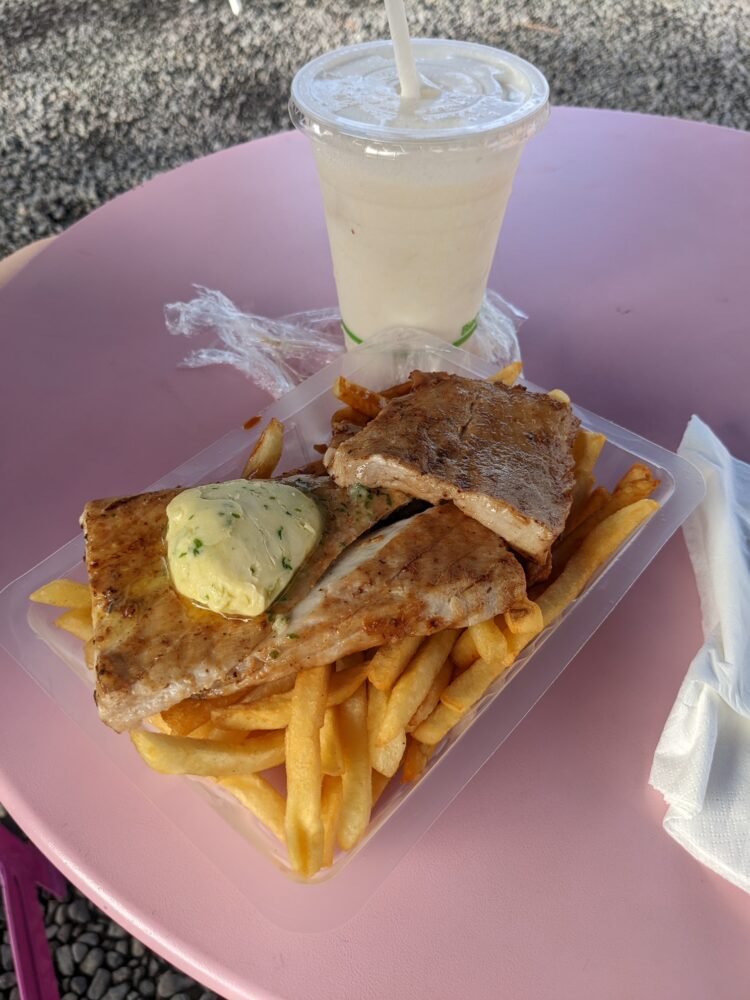 Tipping is not a part of French Polynesian culture and it is generally not expected.
Of course, if you're especially happy with your service or your meal, it's perfectly acceptable to tip — it's not as strict as Japan, for example, where tipping is considered insulting.
Tipping customs in Moorea are similar to much of Europe: round up if you're paying cash, maybe add a little bit here or there, but don't follow a strict formula and feel like it's mandatory.
Whether or not you choose to tip is up to you. For Americans who are very used to tipping culture, it can feel very weird to not leave a tip.
If you pay in cash, it's a nice gesture to round up if the difference is not too great (say, if you're paying for a meal that was 1,750 XPF with a 2,000 XPF note).
If you pay with credit card, you'll have to specifically request beforehand for them to add a tip to your bill — there is no way to add a tip after the fact if you want to.
Typically at resorts where you run up a tab and pay at the end, you'll be provided with a bill that provides a line for tips. It's up to your discretion if you want to tip.
Credit Cards vs. Cash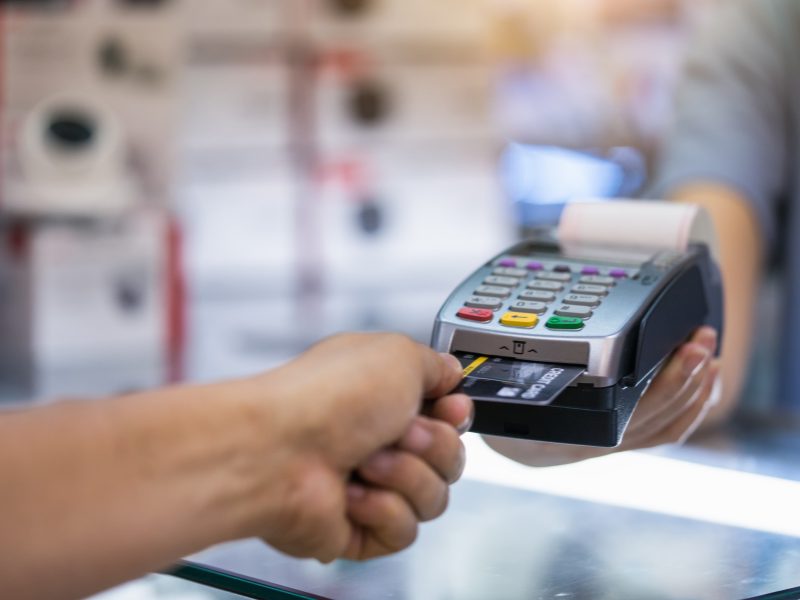 You'll definitely want to always have some cash on hand while visiting Moorea, especially for smaller businesses (many of which may not have a card point-of-sale) and taxis (which do not accept credit cards).
That said, you can put most things on a credit card in Moorea, and most restaurants — even small roulotte food trucks — will accept cards as readily as cash.
ATMs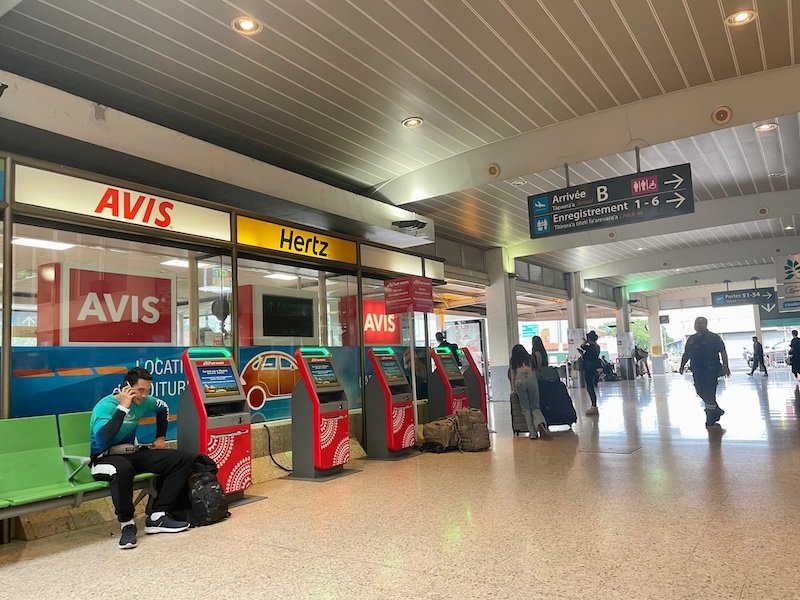 There aren't too many ATMs in Moorea, so be mindful to take out cash when you can.
Best is to take out money when you arrive at Faa'a International Airport, which definitely has working ATMs!
If you need to take out more cash in Moorea, look for 'guichet automatique' on the map.
As far as I know, there are only two ATMs on Moorea.
There is one in Maharepa near Carameline in the shopping area there and there is another at the Banque de Polynésie near Tiahura Beach.
Budget Tips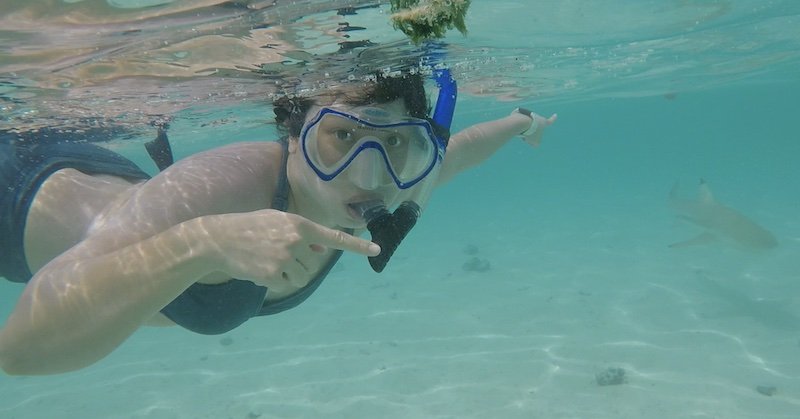 There are a handful of ways to save money on a trip to Moorea… I go over my actual Moorea and Tahiti trip cost here so you can get an idea for how I budgeted.
The biggest places you can save money are in the following ways:
Accommodation: Choose a guesthouse (fare) vs. a hotel or resort. These are very comfortable and well-appointed and you'll have all you need for a fraction of the price.
Transportation: Opt for taxis (typically around ~$20 per ride) and foot/bike to get around instead of renting a car (usually over $100 per day).
Food: Buy food at the markets like Super U and cook in your own accommodations. Most guesthouses/fares have their own cooking area, which is another reason why they're great for saving money!
Activities: Opt for free or cheap activities like snorkeling at public beaches or kayaking (some guest houses include free kayak use) versus more expensive ones like snorkeling tours and scuba diving
Getting Around
Getting to Moorea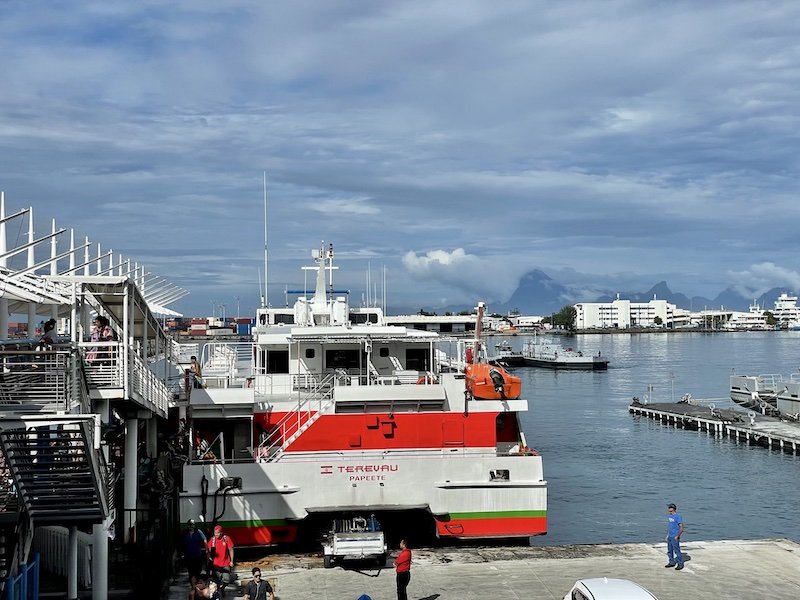 There are two ferry companies that will bring you to Moorea: Terevau and Aremiti.
We took both companies, taking Terevau there and Aremiti back, and can't say one is much better than the other.
The Aremiti ferry is certainly larger, with a small food hall area, but I don't think that's very necessary on a short 30ish-minute hop across the water.
Terevau costs around 1,200 XPF (~$10 USD) for a ticket and Aremiti costs around 1,500 XPF (~$13 USD), so Terevau is slightly cheaper.
In my opinion, I think the difference is pretty small, so just go with whatever ferry works better with your schedule since there tends to be several hours between departures with each company.
Renting a Car
One of our travel mistakes for Moorea was not renting a car for at least a fraction of our time there.
For one, many activities you might want to book, like a sailing tour or a clear kayak excursion, don't include a transfer, so taxi costs can add up fast!
Plus, the island is larger than you'd think, so it'd be nice to get the chance to circumnavigate the island by car!
However, car rentals are a little pricy, especially if you need a car with automatic transmission (manual transmission is far more common in Tahiti and Moorea).
Expect to pay a minimum of $75 per day for a manual rental car in Moorea and more for an automatic car.
Not all car rental search engines look through French Polynesia very well.
I use AutoEurope to search for the best rental car prices in Moorea (since French Polynesia is technically part of Europe!).
Taxis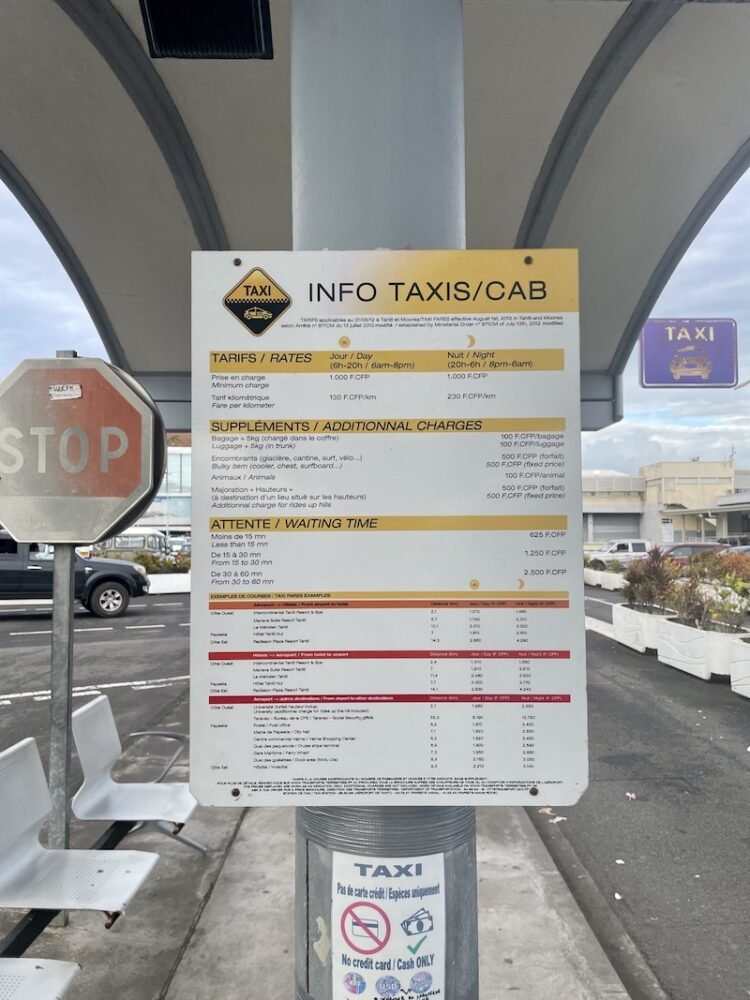 Luckily, taxis in Tahiti and Moorea are reliable and safe, with a fixed cost schedule that factors in distance, waiting time, and time of day.
Taxi costs are fairly affordable, although they can add up.
I paid about 2,200-3,000 XPF (around $20-25 USD) on taxi rides I took in Tahiti and Moorea, for distances of about ~5-10 miles.
If you find yourself needing a reliable taxi driver in Moorea, I highly recommend Tom!
He helped us with all our taxi needs while on Moorea and is kind, ultra-professional, and reliable, with great English skills.
You can contact him on WhatsApp: (+689) 87 34 94 39 if you need to arrange taxis in advance.
E-Bikes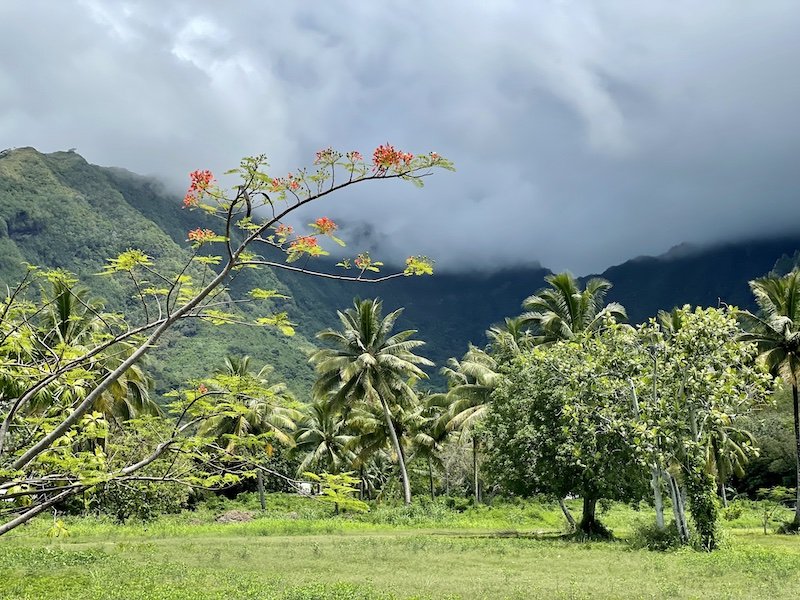 Theoretically e-bikes are another good way to get around Moorea but I actually found this harder to coordinate than I expected.
Plus, e-bikes ended up being kind of pricey, around $40+ per day, so it tended to be more expensive than two people sharing a taxi and taking a ride to and from one destination.
Scooters may also be a good way to go, but both my girlfriend and I are scared of them so we stayed far away!
Health & Safety
Water Safety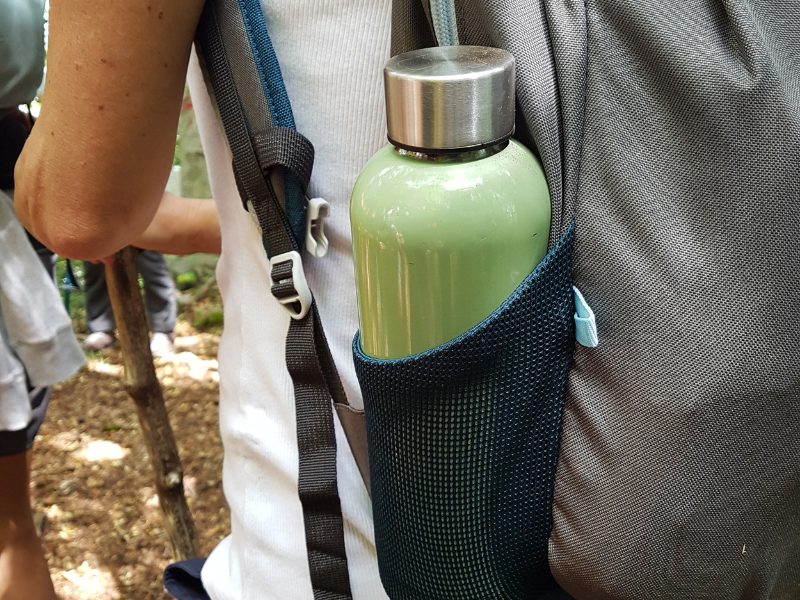 I actually wasn't expecting to be able to drink the water in Moorea, given how remote the islands are, but it was fine (at least where we were staying!).
Our host at Poerani Moorea assured us that the water was safe to drink, and it in fact was — neither of us got sick from the water, and we drank copious amounts of it.
If you feel uncomfortable or have a particularly sensitive stomach, you may just want to buy bottled water.
However, I always tend to ask my hosts how the water situation is and I've never been led astray.
Mosquitos & Bugs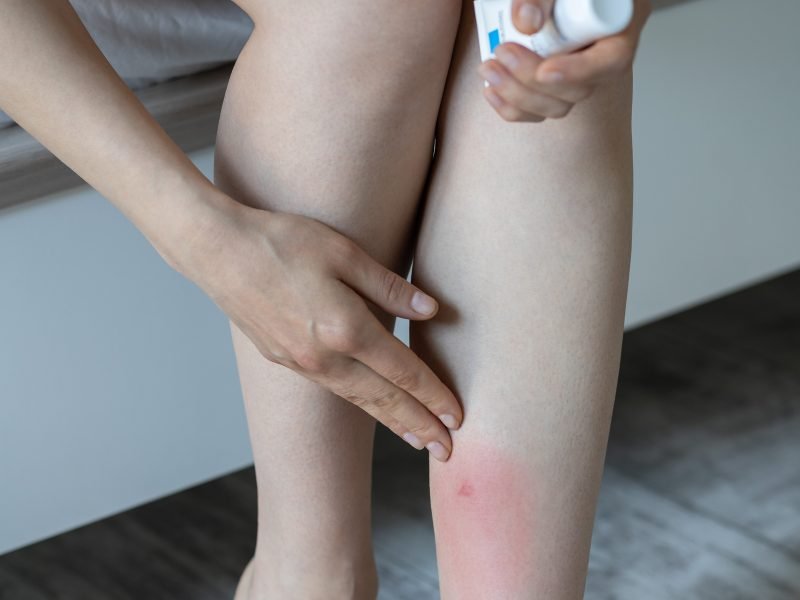 I will readily warn you that the mosquitos in Moorea are unreal. Like, swarm-you-in-seconds vicious.
This may have been intensified by the fact that we visited Moorea right at the start of the rainy season.
There had been a deluge about a week before we arrived, so there were probably more mosquitos than usual.
I don't tend to react strongly to mosquito bites, but my girlfriend has a strong reaction to them and she was struggling a lot until we got our mosquito prevention routine down.
Apply copious amounts of mosquito repellent (Picaridin for a less-toxic option, DEET if you really can't stand the thought of mosquitos at all) underneath your clothing and reapply every few hours.
Also, if you can do it beforehand, spray your clothes with Permethrin for yet another layer of protection.
Mosquitoes in French Polynesia have been known to carry dengue fever, chikungunya, and Zika virus, so prevention is important.
It's unlikely you'd get sick with any of these viruses while on a trip to Moorea, but they have been detected on the islands in the past, so it's always a possibility.
Dietary Restrictions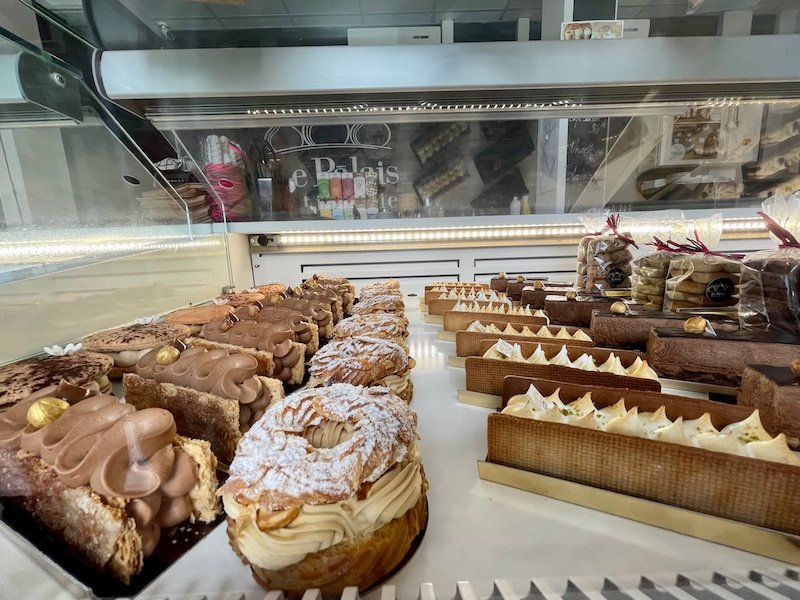 Dietary restrictions in Moorea can generally be accommodated, but if they are very severe, it may be more useful to ensure you have an accommodation with a kitchen so you can prepare your own food.
The diet in Moorea is very fish forward so if you don't eat fish, your options can get limited.
Non-fish options tend to be meat like beef, and vegetarian options aren't super widespread. Vegetarians and vegans should check Happy Cow for places that are veg-friendly.
If you avoid dairy, that is fairly easy to accommodate in Moorea. Many seafood dishes do not use dairy, like poisson cru. If ordering grilled fish, ensure that it is not basted with butter. Herbed utter is often served on the side.
If you avoid gluten, that's also quite easy to accommodate in Moorea. Many dishes are naturally gluten-free, as long as they are not breaded (such as fried fish).
If you have celiac disease or a severe allergy to wheat and/or gluten, I suggest you buy a French-language celiac card that explains your disease or allergy.
Accessibility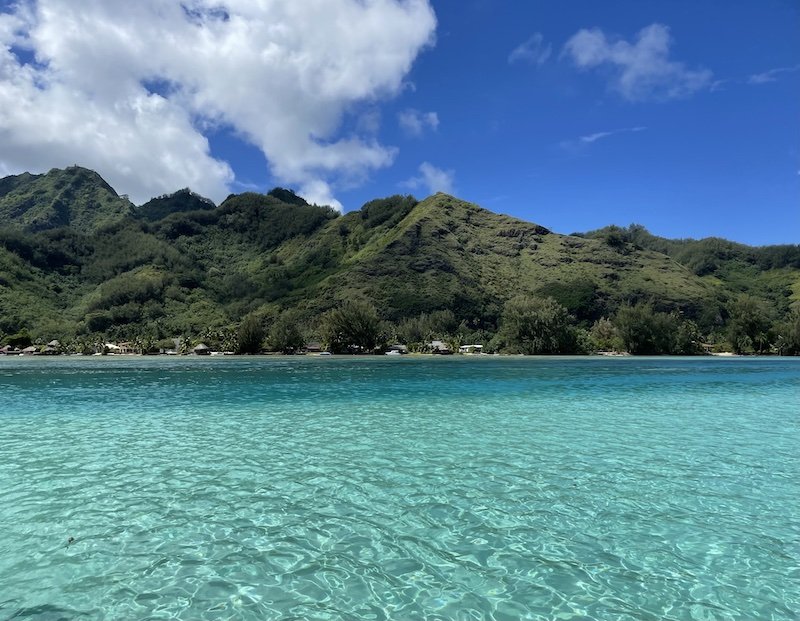 Moorea is not the most wheelchair-friendly destination, but it can be done with additional travel planning.
As an able-bodied person, there are things I simply take for granted when it comes to travel, and accessibility is one of them.
I suggest taking advice from a wheelchair-using traveler, such as this travel blogger who visited Moorea and reports on its accessibility, and suggests wheelchair-accessible taxis to use.
LGBTQ+ Safety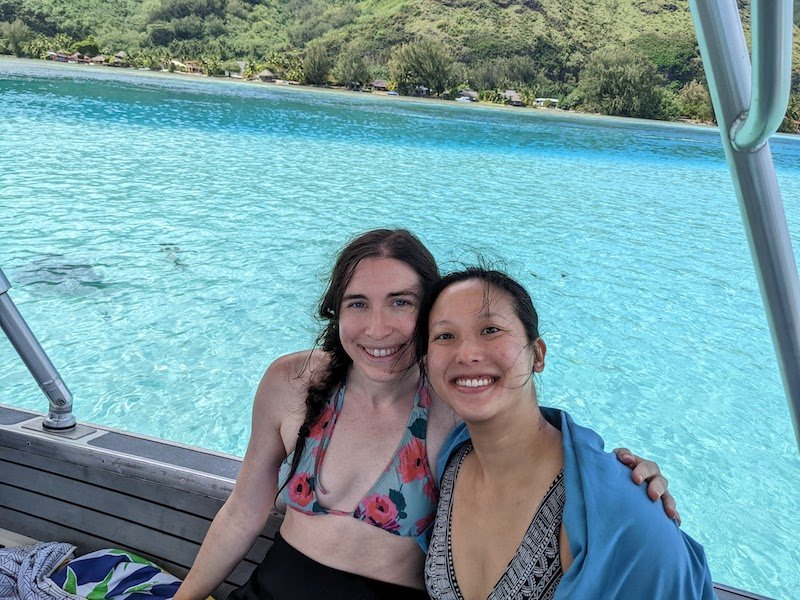 Unlike many resort destinations — *cough* Maldives *cough* Jamaica — French Polynesia is a very welcoming place towards LGBTQ+ travelers.
As a cis bi woman taking a trip with a same-sex partner for the first time, I wasn't sure what to expect.
I felt very safe the entire time I was in Tahiti and Moorea, and no one expressed any sort of negativity towards us when we did things like hold hands in public.
I wrote a longer post about LGBTQ travel in Tahiti & French Polynesia if you'd like to read that!
Staying Connected
WiFi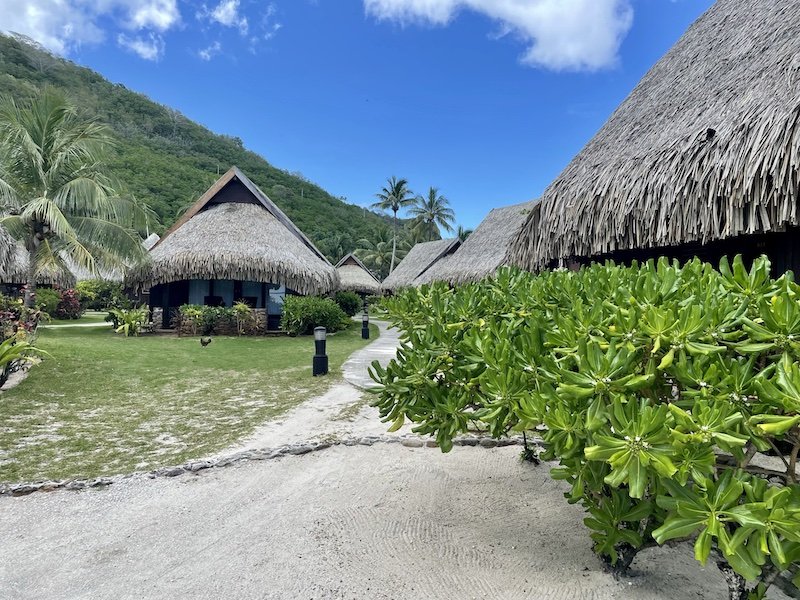 Even in 2022, Moorea still has a pretty bad internet connection, and WiFi around the island is slow almost everywhere.
If you stay at a resort, the WiFi will be somewhat better, but it's still not very reliable.
If internet connectivity is very important to you (if you're, say, a digital nomad or remote worker), I'd pick Tahiti vs. Moorea because the internet there is far better.
Data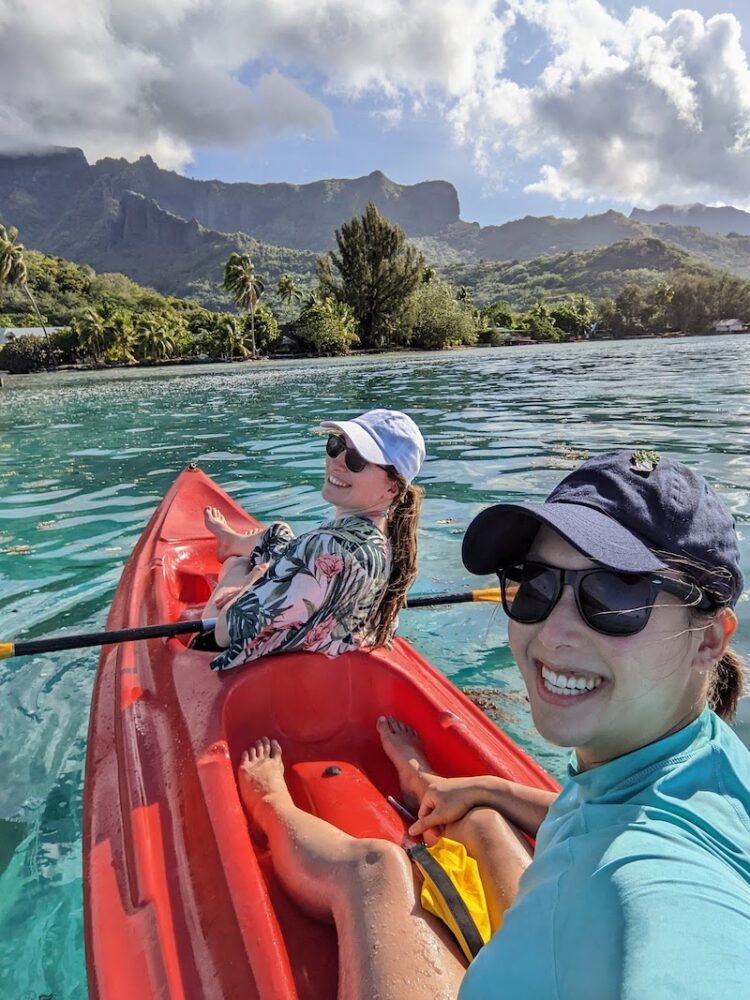 Similarly, data is not very good on Moorea, and there were many times I was completely without a signal.
I was able to use it at times, but it wasn't reliable, so download offline maps before you go!
SIM Cards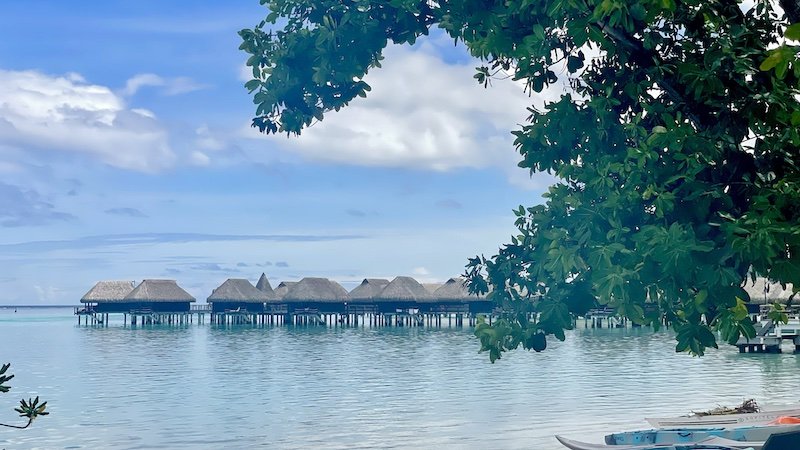 Next time I go to French Polynesia (and there will be a next time — I'm coming for you, Rangiroa and Fakarava!) I plan to buy a local SIM card to see if that helps the WiFi and data problem.
You can buy SIM cards upon arrival at Faa'a International Airport — I saw signs for it everywhere, including the rental car area.
The SIM card I saw advertised was Vini, and I'd definitely give it a try if you visit Moorea.
Adapters
Moorea uses the same plugs as you'll find in continental Europe, so if you are coming from the Americas, the UK, Australia or New Zealand, etc. you will want to be sure to have an adaptor for all your electronics.
I suggest a universal adapter that includes several USB ports so you can charge multiple devices at once, like this one.
Allison Green is a former educator turned travel blogger. She holds a Masters in Teaching and a B.A. in English and Creative Writing. Her blog posts merge her educational background and her experience traveling to 60+ countries to encourage thoughtful travel experiences that both educate and entertain. She has been a speaker at the World Travel Writers Conference and her writing, photography, and podcasting work has appeared in National Geographic, CNN Arabic, CBC Canada, and Forbes, amongst others. Now based in the San Francisco Bay Area where she grew up, she has also lived in Prague, Sofia, and New York City.