Stunning lakeside villas, candy-colored houses fringing a turquoise blue lake, pristine hills surrounding the lake… no, we're not talking about Lake Como here, we're talking about a more hidden gem, Lake Garda.
Northern Italy's Lake Garda is the largest lake in Italy, but it's often given short shrift, with more attention paid to the flashy Lake Como.
While Italian locals love Lake Garda, it's a little less-known by international tourists, who flock straight to Como's lakeside towns — leaving Garda and its lovely waterfront towns blissfully under-visited (relatively speaking, of course).
Plus, Lake Garda is incredibly central in Northern Italy. An hour from Milan, 30 minutes from Verona, an hour and a half from Venice… Lake Garda is as accessible as it is stunning.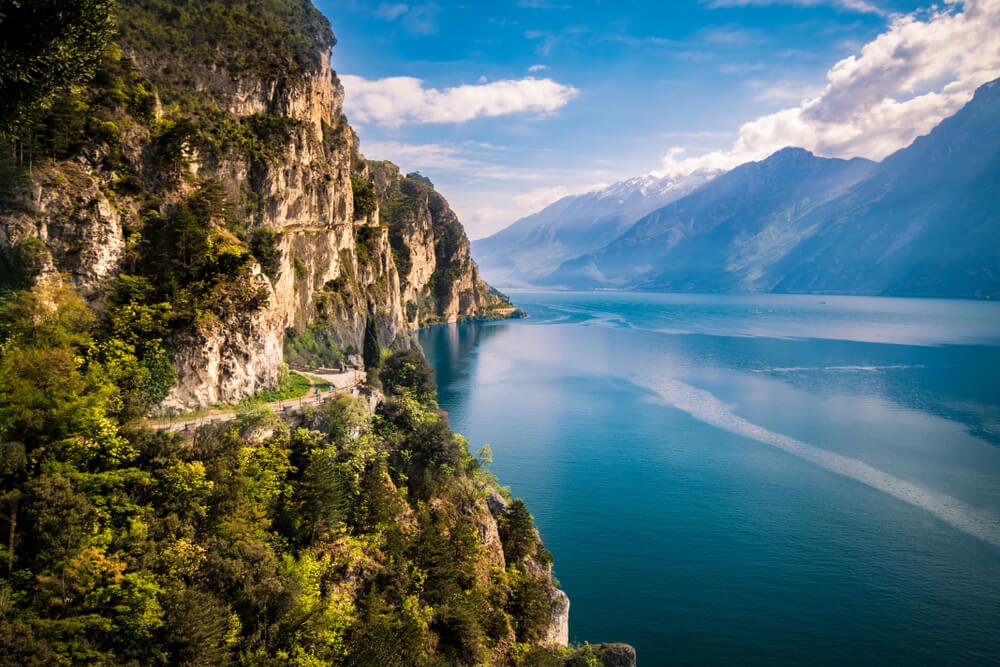 Note: This post contains affiliate links, which means I may receive a small commission if you purchase something through one of these links. Thank you for supporting the free content on this site! For more information on affiliate links and cookies, see my disclosure page for more details.
While sure, you could get a small sense of the lake from just a day trip, Lake Garda deserves better.
With handfuls of pastel-colored lakeside villages to explore and spectacular nature, you should give yourself a few days to properly enjoy a Lake Garda itinerary.
Having lived in Italy for over a decade, I traveled all across the country; even after all I've seen, I can tell you from my personal experience, Lake Garda is one of the best places to see in Northern Italy.
Ideally, you could do this Garda itinerary as a road trip in either spring or fall.
While Lake Garda is gorgeous year-round, summer crowds are overwhelming and can take away from the quiet lakeside charm it offers.
In winter, on the other hand, it can get quite cold (Northern Italy gets colder than you'd expect), and many places are closed for the entire winter season.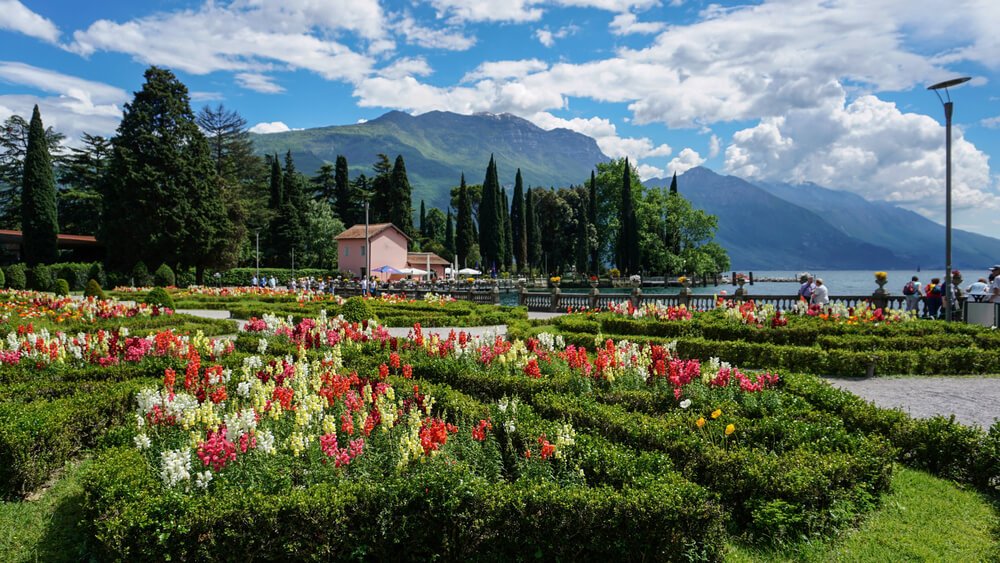 How much time does a Lake Garda itinerary require? It varies greatly depending on what you're looking to do.
Even with a week visiting Lake Garda, you wouldn't run out of things to do, exploring the villages and enjoying the water sports the lake offers. However, I know this likely isn't realistic for most time-pressed travelers.
Realistically, three to four days in Lake Garda is enough to see the lake's picturesque villages and visit the most important landmarks.
The itinerary below is for a 3-day Lake Garda road trip, but I've included the possibility of adding an extra night. Depending on how much time you have, you can adapt this itinerary to your needs.
I'll cover the must-see villages and landmarks along the lake and include a few extra activities to make your Lake Garda itinerary even more fun.
Getting Around Lake Garda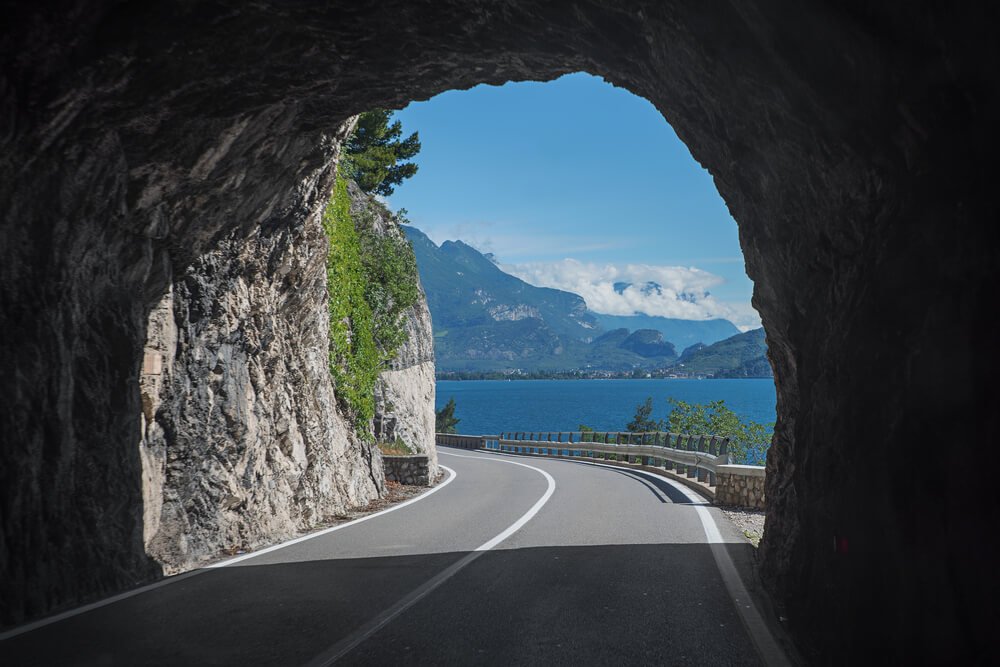 This itinerary is designed to be self-driving, so the best way to get around Lake Garda is with a rental car.
Don't be overwhelmed by renting a car and driving in Italy — once you know a few simple rules, it's not too bad.
This itinerary for Lake Garda starts in Desenzano del Garda, making Verona a great airport to fly into.
Bergamo is the second-closest option, with Milan's airports not too far behind.
Any of these airports are a good option for where to pick up your rental car and start your Lake Garda road trip.
When renting cars in Italy, I always pick Discover Cars to search for the best deals for multiple reasons.
In short, it has the widest selection, the clearest prices, the best cancellation policy, and the most affordable full coverage insurance (not mandatory, but a fantastic idea for peace of mind, especially since it starts at just $7/day — far better than you'll get at any rental agency counter).
🚗 Best Italy Rental Car Prices: Discover Cars

This search engine not only looks at the typical rental car agencies (which can be $$$), it also looks at local, small Italian agencies that may offer better deals. Their pricing is straightforward (no bait-and-switches) and they offer free cancellation if you need it.

➜ Check rental prices in Italy with Discover Cars here!
Day 1 of Your Lake Garda Itinerary
This itinerary begins in Desenzano del Garda, in the southwestern corner of Lake Garda, and ends in nearby Sirmione.
Desenzano is easy to reach from Milan, Verona, and Venice, making it a convenient starting point for our Lake Garda road trip.
Alternatively, if you'd rather start in Sirmione, you can absolutely take the reverse path for this Lake Garda itinerary.
Explore Desenzano del Garda.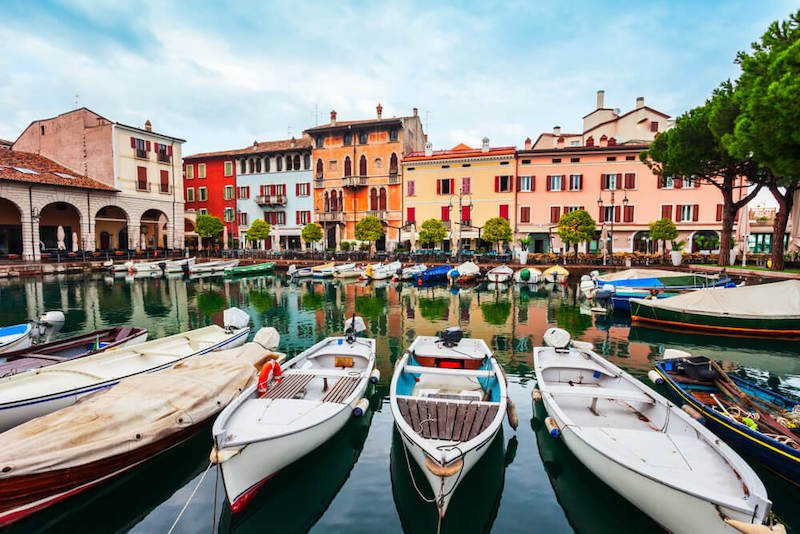 The charming Desenzano del Garda is home to multiple museums and historical landmarks, so you could easily spend the entire morning or more here just soaking up all the local history.
If your timeframe only allows you to choose a few highlights, visit the Castello di Desenzano di Garda and Villa Romana di Desenzano di Garda.
The hilltop castle with sweeping lake views is a must-see, as long as you visit while it's open. It welcomes visitors from Tuesday to Sunday from May to September. From October to April, it's only on weekends.
The archaeological museum Villa Romana features beautiful mosaics and ancient statues dating as far back as the first century BCE. You can visit the villa and explore at your own pace for just a 4€ fee.
After visiting these two main attractions, spend around an hour walking around the charming historic center, exploring the lovely marina, and enjoying the stunning lake views.
You can stop off for a quick lunch in Desenzano or start driving north toward Salò.
If you decide to stay in Desenzano for lunch, you'll have a ton of great options available.
Try Osteria Vinostè or Hosteria Croce D'Oro for a proper lunch, or grab a quick, tasty pizza at La Bella.
Stop by Padenghe sul Garda.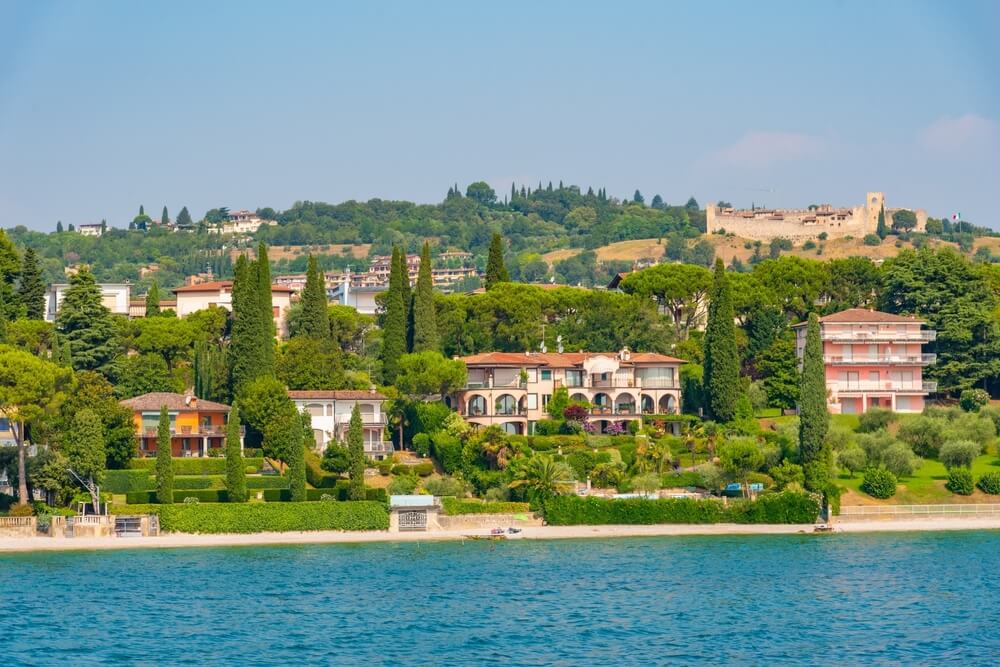 Along the way toward Salò, you can make two additional stops, if time permits.
The first one is in Padenghe sul Garda, a small town where you can visit a beautiful hilltop medieval castle.
The town is less than ten minutes from Desenzano, and the castle visit won't take more than an hour.
Back in the Middle Ages, Padenghe Castle was an important stronghold. Within its walls, there's a small hamlet where people still live today.
You can even spend the night in the small bed and breakfast within the castle!
Entrance to the castle and a chance to explore the charming medieval hamlet are free of charge.
Admire the Rocca di Manerba.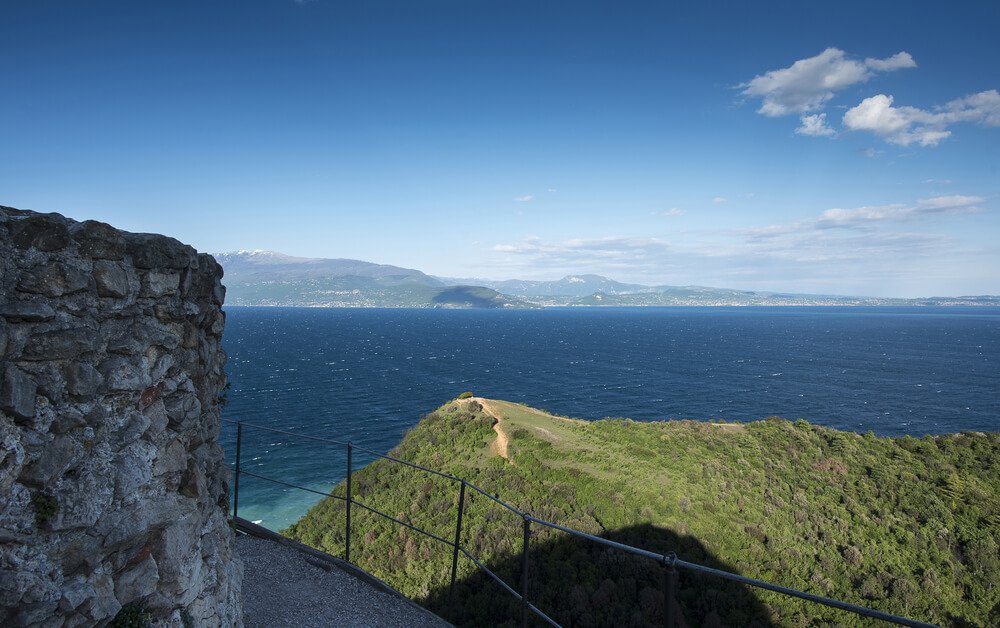 Another beautiful stop along the coast, just 15 minutes north of Padenghe sul Garda, Rocca di Manerba is a small archaeological park sitting on a cliff face looking out over the lake.
You can drive up to a parking lot just a short walk from the site and follow an easy trail to reach the spectacular panoramic view.
If you have enough time, or just want to prioritize a longer visit to this beautiful setting, you can also walk along the trails near the archaeological site for more gorgeous views.
Visit Salò.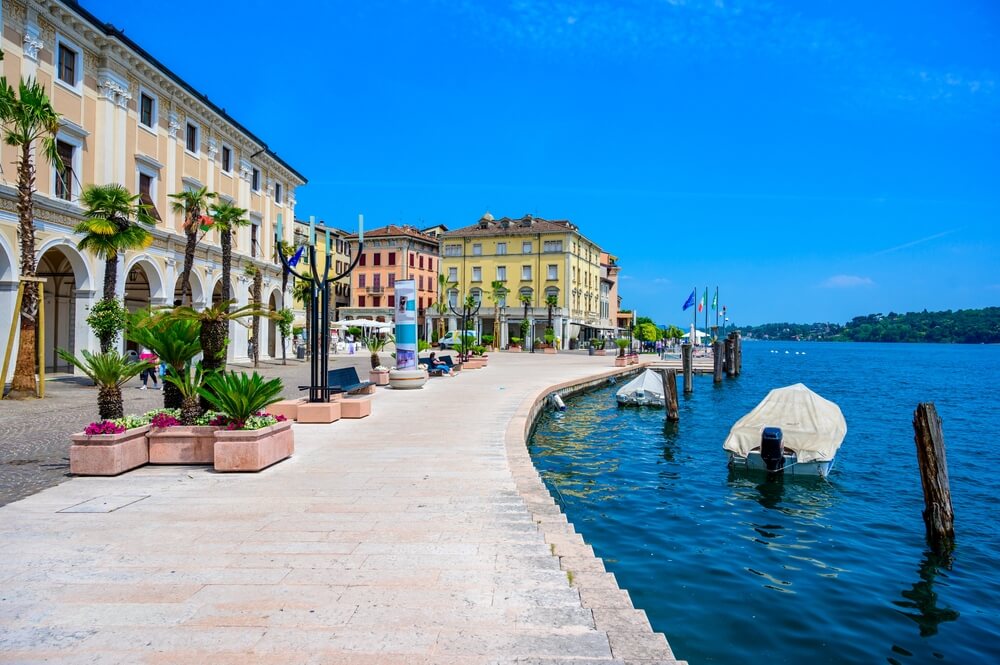 Depending on how much time you spend in Desenzano and whether you make the extra stops along the way, you'll get to Salò either just in time for a late lunch or in the afternoon.
If you choose not to have lunch in Desenzano, you'll also find many options in Salò.
High-end restaurants like Osteria Felter alle Rose, Locanda del Benaco, or Magnolia Restaurant are widespread here.
For a less upscale but still tasty meal, head to Gallo Rosso.
Salò is the ideal town to simply walk around and enjoy the beautiful views of the lake.
Stop by the lovely Duomo di Santa Maria Annunziata and stroll along the lakeside promenade.
You can also relax on one of the many little beaches and enjoy the view.
Depending on how much time you have left before sunset, you could also hit the hiking trails just north of town to enjoy the view from Belvedere Isabella or La Corna.
Alternatively, for a more relaxed activity, check out the art and science collections at MuSa – Museo di Salò.
Drive to Gardone Riviera.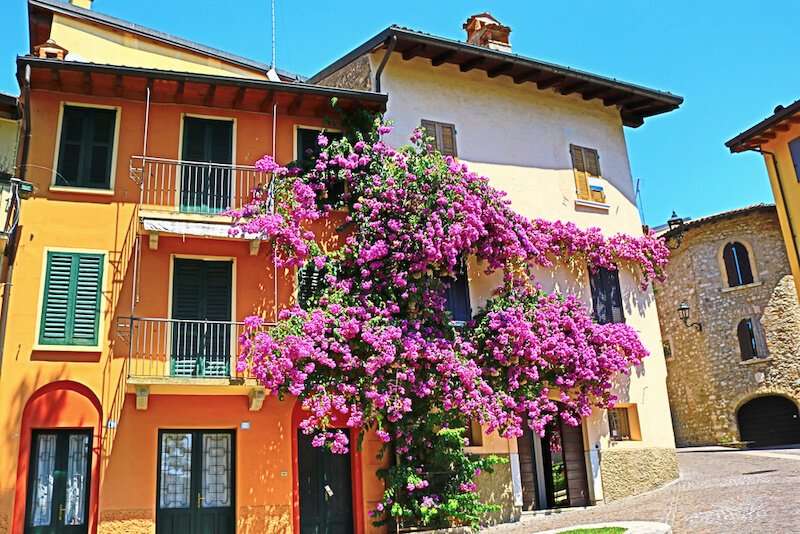 End your first day of this Lake Garda itinerary by driving to Gardone Riviera.
You'll likely get here by the end of the day, with more than enough time to enjoy dinner and get a good night's sleep before continuing the road trip.
You can explore the historic center, enjoy an evening stroll along the lake, and leave all the sightseeing for the following morning when you'll be rested and refreshed.
For dinner, try the refined dishes at the scenic Giardino dei Limoni or head to the delicious and unfussy H2O Bistrot Gardone, or settle in for a traditional meal at the wonderful Emiliano.
Where to Stay in Gardone Riviera



Budget: Hotel Du Lac

For a budget-friendly option that won't disappoint, Hotel Du Lac offers a lakefront view right on the Lungomare.

It has a stunning panoramic patio, and for a special stay, you have the option to upgrade to a unit with a balcony complete with a beautiful lake view.

While the rooms are small, they offer comfortable and roomy beds with air conditioning. Note that the bathrooms are nice, clean, and renovated, but feel a bit small. Something's gotta give at that price!

➤ Check availability, prices, and reviews here!

Mid-Range: Hotel Bella Riva

The lakefront Hotel Bella Riva has an artsy design with loads of personality, taking inspiration from Klimt everywhere from the lobby to the headboards of the beds. The bedrooms are spacious and luxe, with lovely soaking tubs.

There's also a stunning sun terrace with an outdoor pool and sun loungers, facing the lake for a breathtaking view.

While you won't find spa amenities here, it's a fantastic choice for a something upscale yet not totally budget-depleting.

➤ Check availability, prices, and reviews here!

Luxury: Grand Hotel Fasano

The luxest option is Grand Hotel Fasano, a stunning lakefront hotel with a gorgeous outdoor swimming pool overlooking the water, perfect for jaw-dropping photographs to make everyone back home envious.

Perhaps their coolest feature is the luxurious spa which drew inspiration from ancient Roman baths, featuring an indoor pool, a hot tub, and a Turkish steam room among other amenities.

It's actually two buildings in one: a modern building and the historic, renovated 19th century Villa Principe; no matter where your room is, it's bound to be luxurious, with vintage furnishings and a royal feel reminiscent of an old palace.

➤ Check availability, prices, and reviews here!
Day 2 of Your Lake Garda Itinerary
Explore Gardone Riviera.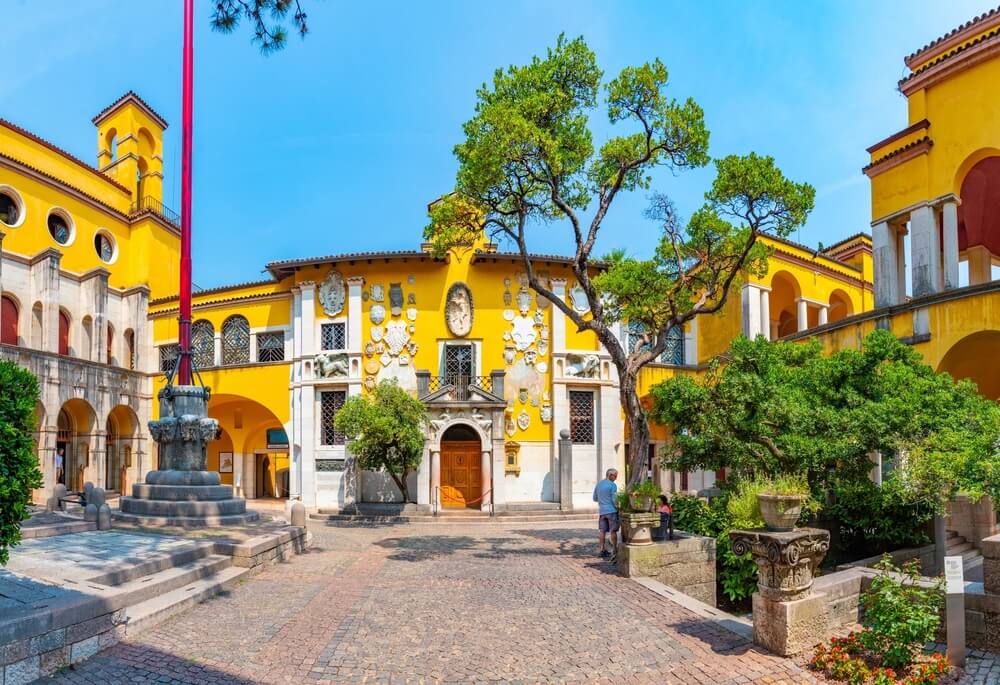 The top must-see landmark in Gardone Riviera is the Vittoriale degli Italiani, a massive complex of buildings and gardens, once the home of Italian novelist Gabriele D'Annunzio.
You'll need to set aside a couple of hours to visit the impressive complex and D'Annunzio's house and fully appreciate the magnificent settings.
The extravagant complex includes an amphitheater and a retired cruising warship.
You can walk around the complex and the beautiful gardens on your own, but visiting D'Annunzio's house itself is only possible on a guided tour, which is included in the entry ticket and takes place at regular intervals.
If you have enough time, you can also enjoy strolling around the lush Botanic Garden André Heller and admire the variety of plants, the beautiful sculptures, and the charming ponds.
Once you're done exploring Gardone Riviera, it's time to keep driving north.
Stop in Gargnano.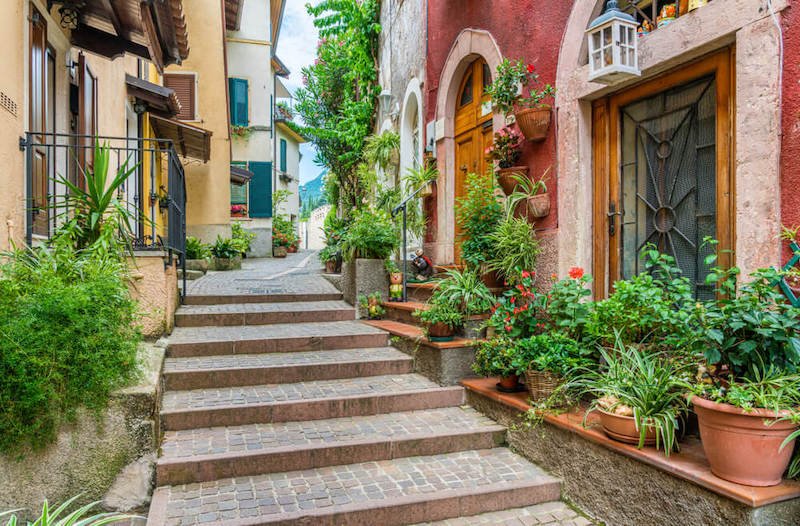 You've got the choice here between stopping off for lunch in Gargnano or just driving straight to Limone sul Garda.
Gargnano is a lovely little town known for its beautiful villas, charming lakeside promenades, and picturesque historic center.
If you make a short stop in Gargnano, you can explore the lovely town and have a delicious lunch at Trattoria S. Martino – le 3 oche or Osteria Civico 20.
One more cool thing you can do in Gargnano is to visit the imposing Villa Bettoni.
You can wander around the beautifully landscaped gardens and get a guided tour of the villa's interior.
Drive to Limone sul Garda.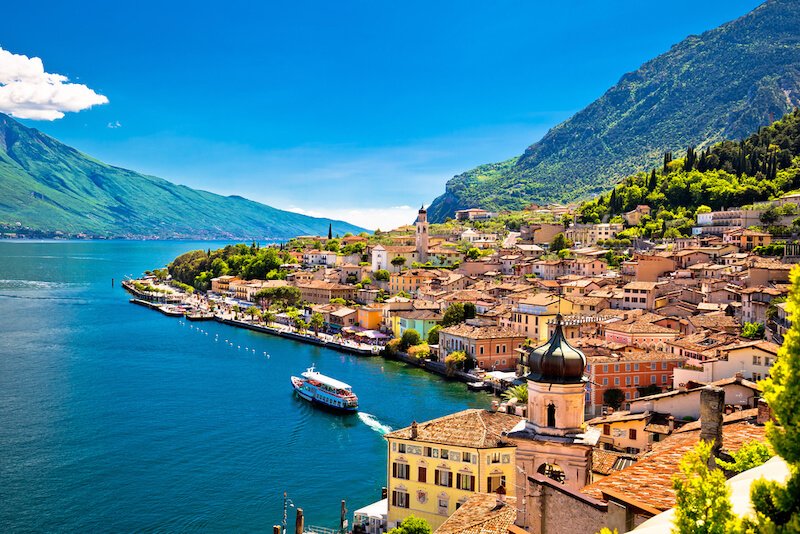 Limone sul Garda lies towards the lake's northern end, about 20 minutes from Gargnano and 40 minutes from Gardone Riviera.
If you didn't stop in Gargnano for lunch, take some time here to enjoy a tasty meal on the stunning terrace with lake views at Ristorante Pizza Incontro or the charming Osteria Da Livio.
Limone sul Garda offers several gorgeous activities and hiking opportunities. Since you'll likely be short on time, you can take it easy and simply explore the picturesque historic center.
If you want to stay a little longer, visit the Limonaia del Castèl, a lovely museum featuring terraced lemon groves and an exhibition dedicated to lemon trees.
To enjoy lovely lake views, walk along the pedestrian way south of the town center.
This newly built promenade follows the ancient trail that once connected Limone sul Garda to other towns through the southern mountains.
Back in the day, this trail and the boat access were the only ways to reach the town.
Drive to Riva del Garda.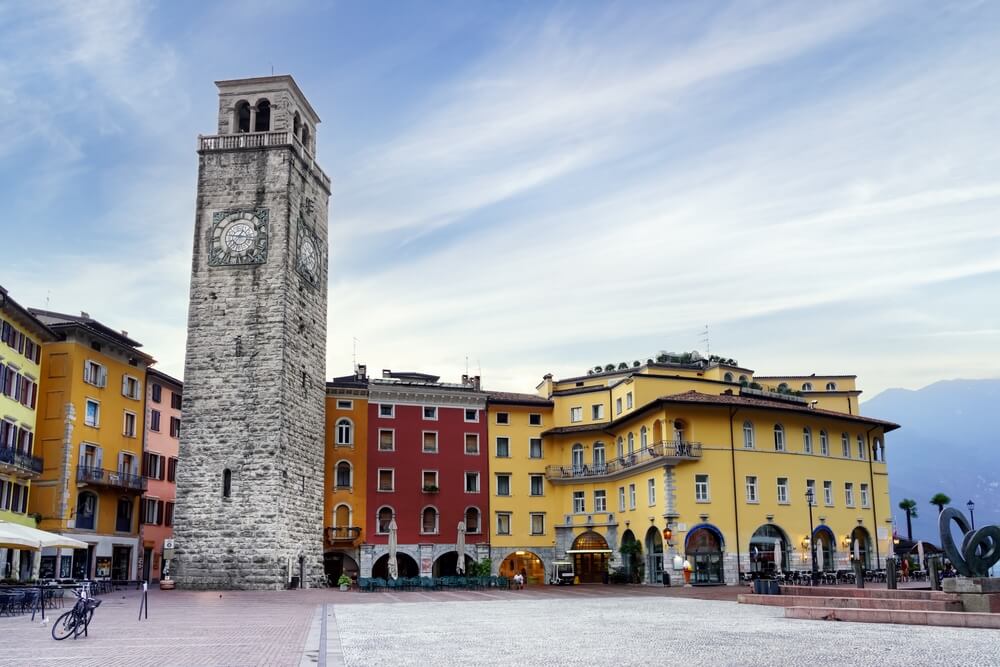 In the afternoon, drive for about 15 minutes from Limone sul Garda to reach Riva del Garda, the northernmost town on the lake.
The town is famous as a destination for practicing watersports, relaxing at the small beaches, and hiking in the nearby hills.
If you have time left in the afternoon, visit Rocca di Riva, a medieval fortress that now houses the archaeology and art museum known as MAG Museo Alto Garda.
For spectacular views of Riva from above, climb the Torre Apponale in the historic center.
Another great place to catch some amazing views is the hilltop Bastione di Riva, connected to the town center via a mountain cable car.
Before heading to your hotel for a good night's rest, have dinner at one of the many delightful restaurants.
Try Bella Napoli for a tasty Naples-style pizza, or head over to Al Volt if you're up for some fine dining.
For a laid-back choice, Panem is a great alternative for tasty sandwiches or a simple charcuterie board with a glass of wine.
Where to Stay in Riva del Garda

Budget: Villa Bellaria

For a homey, family run B&B check out Villa Bellaria, with a mix of rooms and full self-catering apartments. Some rooms have balconies with great views!

You can borrow free mountain bikes to explore the area, or just enjoy the quiet atmosphere outside the town's old walls.

➤ Check availability, prices, and reviews here!

Mid-Range: Hotel Luise

The boutique Hotel Luise is just a 5-minute walk from the lake and a short distance from town. Some pluses include their outdoor pool, free parking, and free bike rental amenities.

Each room is bold and unique, with individualized looks with funky wallpaper and design elements inspired by themes like geography, the underwater world, and more. Some rooms even have a bathtub!

➤ Check availability, prices, and reviews here!

Luxury: Lido Palace

If it's good enough for the Hapsburgs, Lido Palace is probably good enough for you! Lido Palace is a luxury 5-star hotel that is part of the exclusive Leading Hotels of the World group.

Housed in a Belle Époque former Hapsburg palace, the interior has been beautifully renovated to modern standards, with extra-large beds and luxe-minimalist design.

The spa, with its indoor pool, sauna, Turkish bath, and salt room, is a particular delight; its outdoor pool with stunning lake views won't disappoint, either.

➤ Check availability, prices, and reviews here!
Day 3 of Your Lake Garda Itinerary
The third day of this itinerary is dedicated to exploring Lazise, Peschiera del Garda, and Sirmione.
However, Lazise offers plenty of activities, so if you're able to spend an extra night on the lake, you can sleep there and head toward Sirmione the following day.
Drive through Malcesine and Bardolino.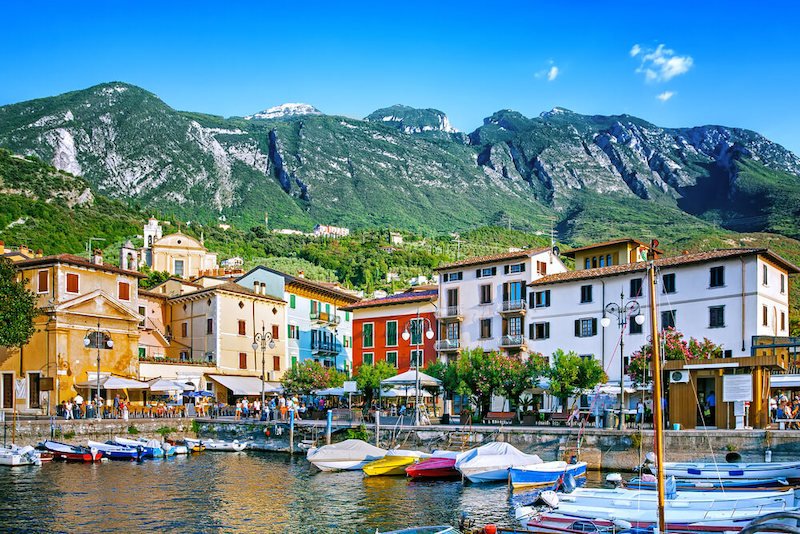 On your way from Riva del Garda to Lazise, you can stop in Malcesine and Bardolino, two picturesque towns on the eastern lake shore.
Both of them are filled with gorgeous historic centers and beautiful landmarks.
If you only have three days for the trip, continue driving to Lazise. Otherwise, you can spend the morning exploring these two towns, as they're located only half an hour from each other.
The main attraction in Malcesine is Castello Scaligero, a gorgeous castle sitting on the lake shore and boasting spectacular gardens.
If you'd prefer to explore the nature around Malcesine instead, catch the cable car to Monte Baldo and hit the hiking trails.
Further south, Bardolino is a small town that's most notable for its wine production, especially Bardolino wine.
To learn more about wine production and taste delicious local wine, get a tour of Zeni Museum.
If you're up for a bit more time spent in town, another interesting local museum is Museo dell'Olio, where you can learn about olive oil production.
Visit Lazise.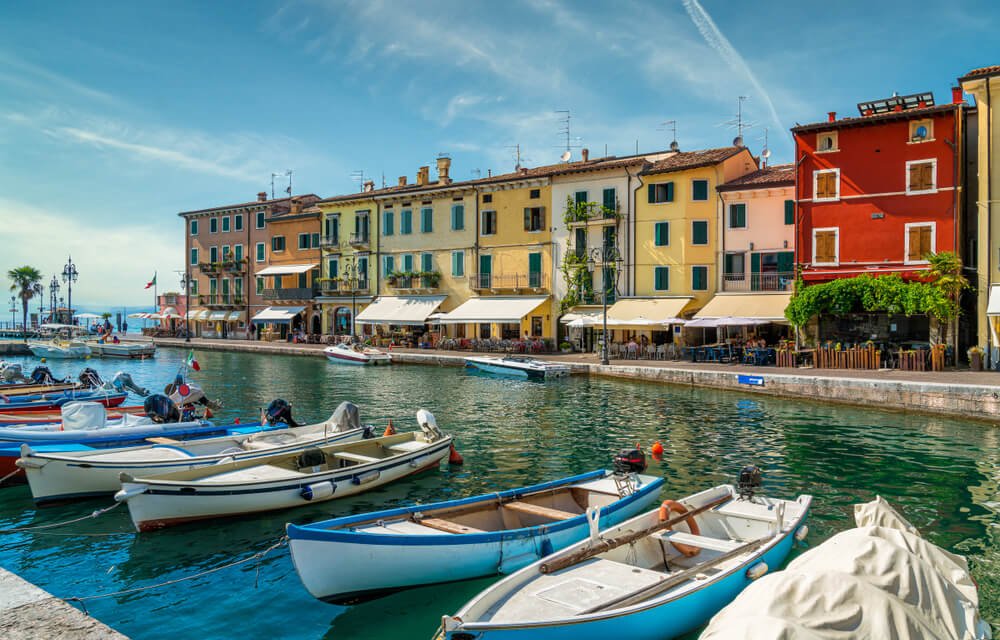 If you stop in Malcesine and Bardolino, aim to get to Lazise by lunchtime, so you can have the entire afternoon to explore the town and join a few activities.
If you chose instead to drive straight to Lazise, you should be there no later than mid-morning. From Riva del Garda, it takes roughly one hour to Lazise.
Since Lazise is that it's Italy's most visited lakeside town, you'll find plenty of accommodations and countless activities to do.
Depending on the time you can afford to spend in Lazise, you can do one of these activities.
This two-hour activity is great if you don't have much time in Lazise, but still want to learn about excellent wine production in the area.
The activity includes a guided tour of the Bergamini Vini winery and tasting the most famous Garda wines paired with cheese and cold cuts!
This tour allows you to discover a biodynamic farm and learn about natural farming processes that allow artisans to create food and wines without chemicals or artificial interventions.
You'll get to admire the vineyards, explore the cellar, and of course taste delicious wines with an assortment of cheese and cold cuts.
If you're up for a fun activity in Lazise, consider joining this trike (three-wheeled motorcycle — much easier and safer to ride!) tour to explore the hills surrounding Lazise.
It's a unique and exciting way of exploring the area and enjoying spectacular lake Garda views.
If you stay in Lazise for the night, you've got many restaurant options for both lunch and dinner.
One spot you have to try in town is Cozzeria, serving various preparations of mussels, along with other fish dishes.
Other great options are Porta Lion for fine dining and La Piadina di Zia Sofia for a quick bite.
If you'll be continuing your road trip instead, drive to Peschiera del Garda for lunch.
Have lunch in Peschiera del Garda.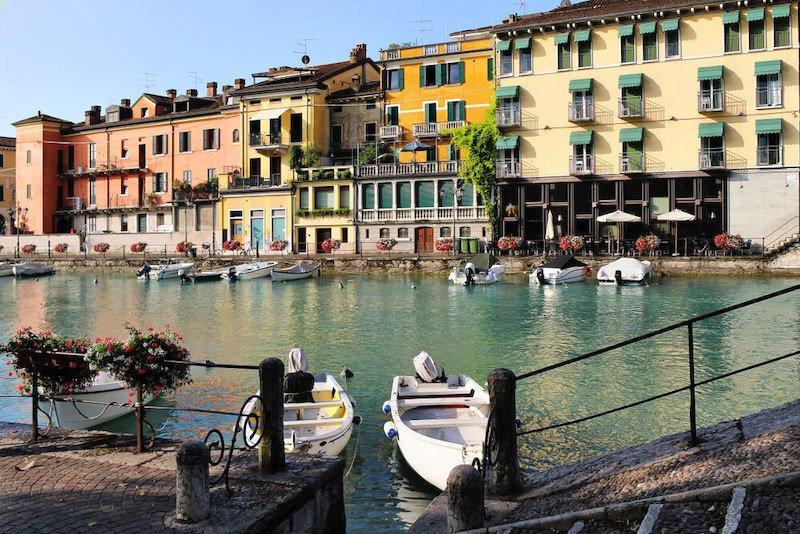 The charming Peschiera del Garda is better known for its impressive defensive walls.
In fact, they are the reason for which the fortified town became a UNESCO World Heritage Site.
The best thing to do in Peschiera del Garda is to walk around the small historic center and check out the fortifications.
For lunch, try one of the restaurants in the town center. Pasta Salame and Gistrò Cucina&Pizza are both great options.
If, on the other hand, you want to take a break from Italian cuisine and kick back with some familiar fare like a tasty burger, head to Osteria in Strada.
Stay in Sirmione.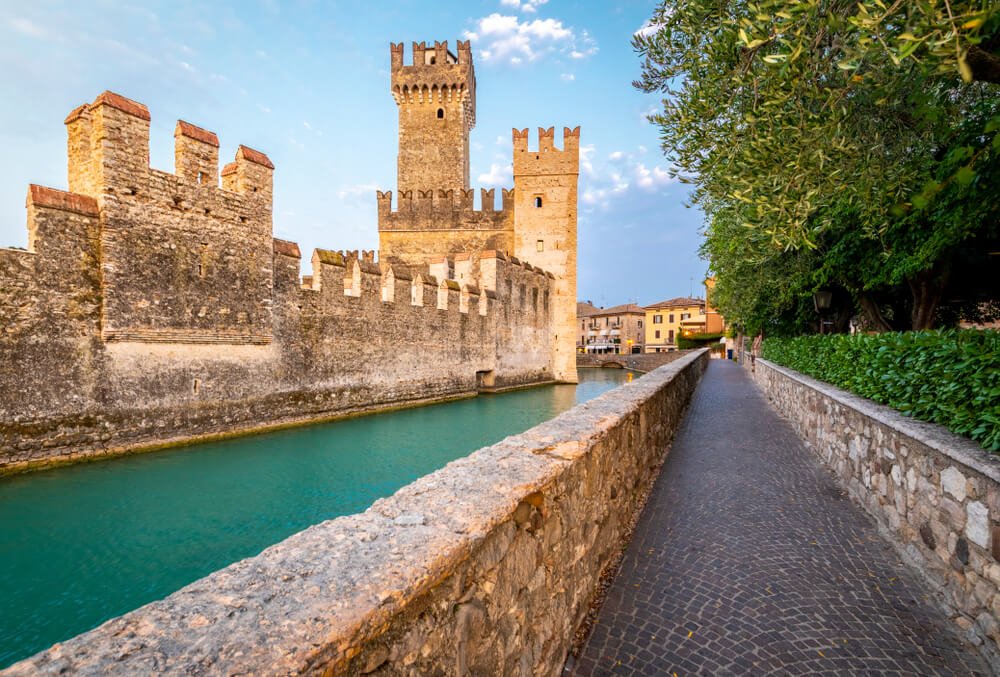 Finally, drive for about 20 minutes to Sirmione, where you'll end your road trip.
If you decide to take a little more time and spend an extra night in Lazise, you'll have more time to enjoy Peschiera del Garda and Sirmione.
Otherwise, you can enjoy exploring this last stop for a few hours in the afternoon. Luckily, Sirmione is quite small, so you can walk around in a couple of hours.
Explore the small but delightful historic center of Sirmione and visit the imposing Castello Scaligero to enjoy beautiful lake views. The castle features an ancient drawbridge connecting it to the southern part of town.
From the historic center, walk towards the tip of the peninsula. You'll walk by the villa of the famous singer Maria Callas and the lovely medieval stone church of San Pietro in Mavino.
Once you reach the shore, you can relax on the small pebble beach Spiaggia Lido delle Bionde and enjoy the lake view.
At the very tip of the Sirmione peninsula, you can explore the archaeological site of Grotte di Catullo.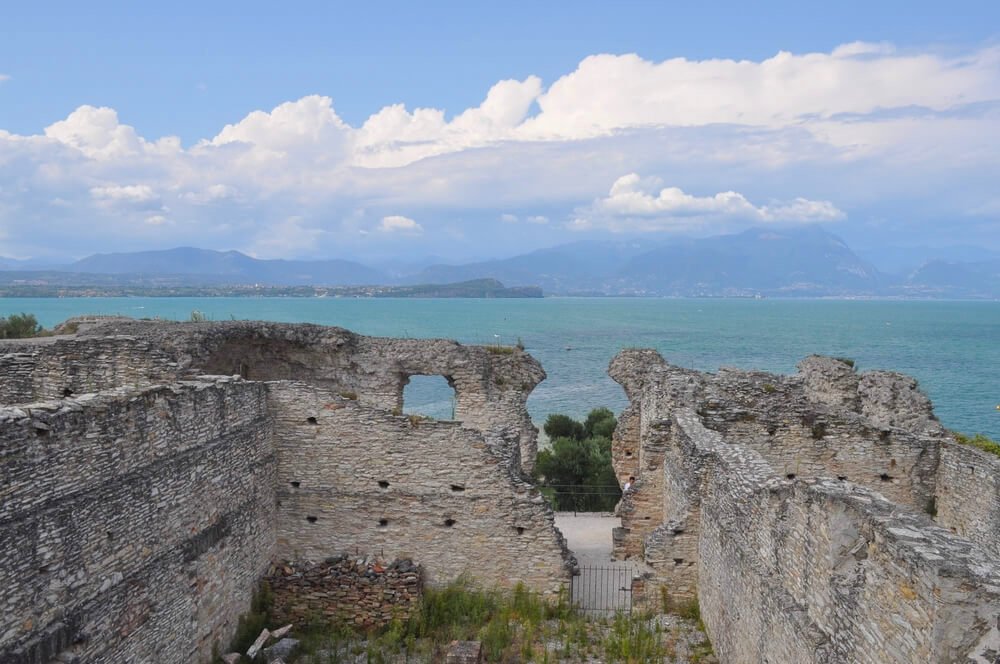 This place was once an ancient Roman villa that looked over the lake, casting an imposing silhouette. Now, it's an archaeological museum that showcases the regional history.
Depending how much time you have in Sirmione, you can join one of the many guided lake tours departing from Sirmione, like this Scenic Afternoon Boat Cruise.
The 4-hour boat ride is a spectacular way to explore Sirmione's surroundings and enjoy wonderful views of the lakeside villages from a different perspective.
The tour passes by Rocca di Manerba, Salò, and Gardone Riviera, including time to swim in the lake on a private island!
End your trip by spending the night in Sirmione or driving on, either back to your initial departure point or your next destination if you're continuing on a larger Italy road trip.
From Lake Garda, you're in a prime position to continue onwards for a few days in Venice, a short Milan itinerary, a few days in Lake Como, or even a weeklong Dolomites road trip for some more nature time.
Where to Stay in Sirmione

Budget: Hotel Pace

For a beachfront budget option, there's Hotel Pace, located on the beach near the old walled city of Sirmione.

This is a small old-fashioned Italian hotel, though luckily, there are perks like A/C; still, don't expect things like an elevator (be prepared to carry your luggage)!

➤ Check availability, prices, and reviews here!

Mid-Range: Hotel Casa Scaligeri

Located inside the old city walls of Sirmione, Hotel Casa Scaligeri is a charming option that won't break the bank.

Despite its Old Town setting, the hotel's rooms are modern and stylish, inspired by clean geometric lines, warm lighting, natural wood, and white linens to create a welcoming but un-busy atmosphere.

The property even has a handful of private loungers with beach views, perfect for soaking up the Lake Garda views in privacy.

➤ Check availability, prices, and reviews here!

Luxury: Grand Hotel Terme

Just a short walk from central Sirmione, Grand Hotel Terme is unique for offering a stunning pool with thermal waters, complete with hot-water shower-like jets where you can have mineral-rich water rush over you. It even lights up beautifully at night, perfect for a night swim.

There's also a private spa area for relaxing, complete with a glass-wall sauna so you can admire the views of the lake while they sauna, as well as a hot tub also with lake views.

The rooms themselves are great too, large and spacious with minimalist design, but the real draw is the spa amenities and thermal waters this hotel has, unique to this part of the Lake Garda region!

➤ Check availability, prices, and reviews here!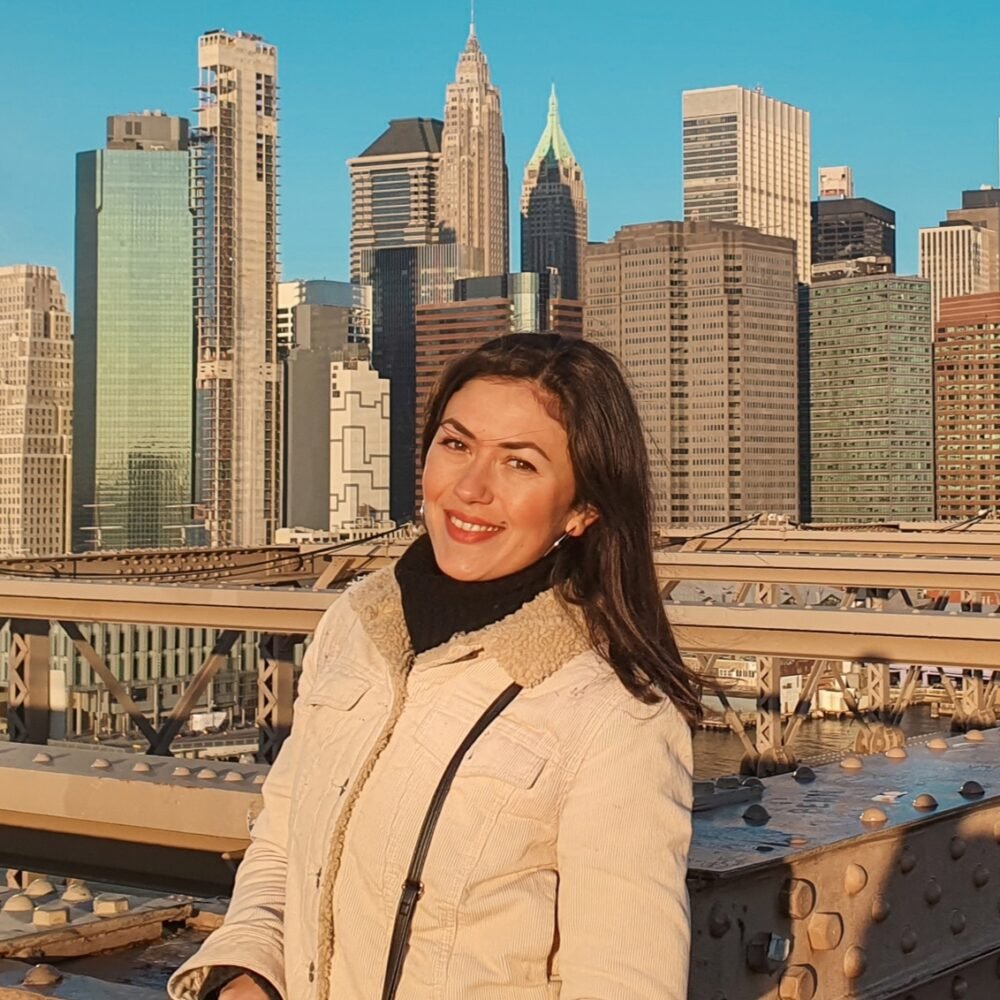 Roxana is a Romanian-born freelance travel writer who has lived in Italy for over 15 years. She has a Master's in Journalism and a Bachelor's in Film Studies. Her mission is to find hidden gems, even in the most popular travel destinations, and to inspire people to explore new places and cultures with the same curiosity! When she is not traveling, writing, or planning her next trip, she is either binge-watching TV shows or reading books.